Floral Tray Makeover (with transfer)
This post may contain affiliate links. Please see disclosures here.
A floral tray makeover, this old thrift store tray got a new look with paint, a floral transfer, and knobs for feet!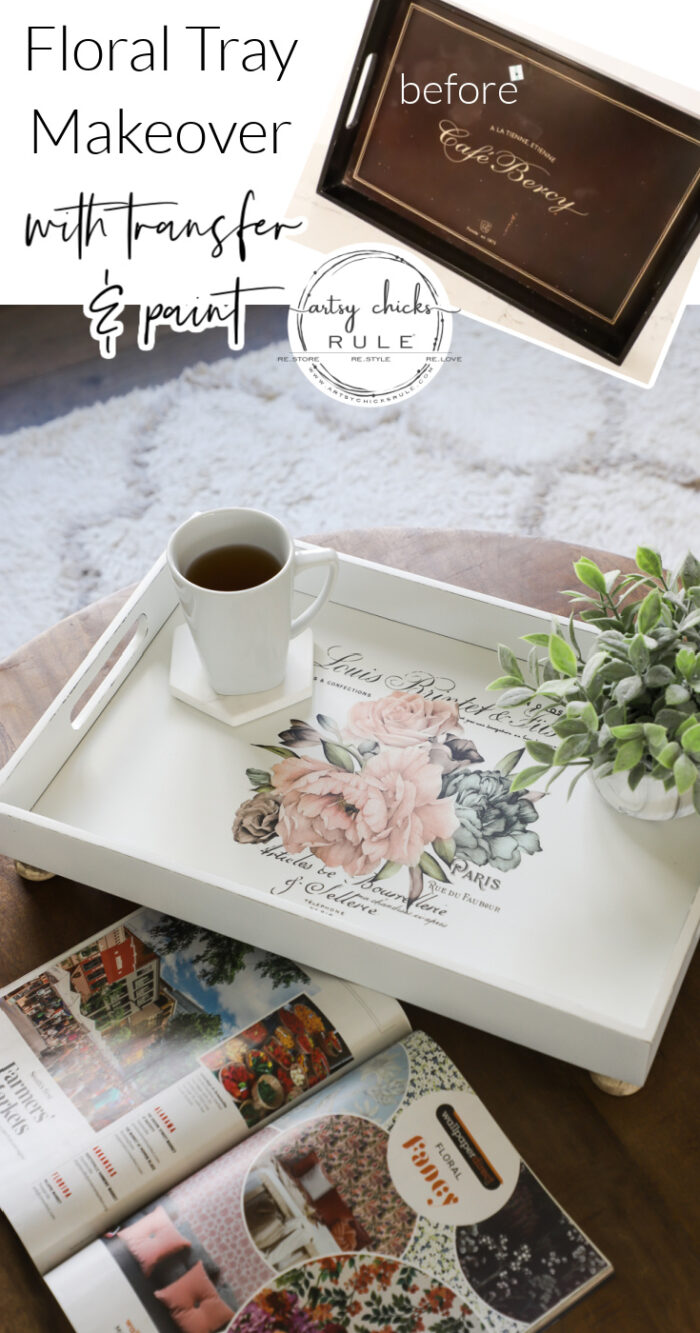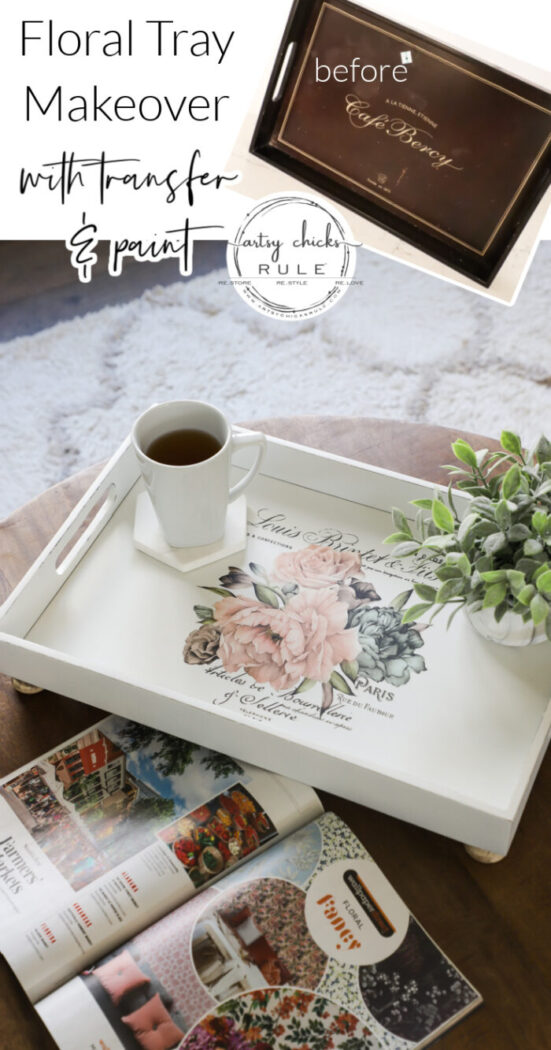 Hello, and happy Trash to Treasure Transformation Tuesday, my wonderful friends!
If you are new around here you are probably wondering what in the world that is. Well, it's sort of self-explanatory but here is it…a few friends and I get together every second Tuesday of the month to share our latest "trash to treasures" with all of you. Fun fun!
So be sure to scroll all the way to the bottom so you won't miss theirs!
Floral Tray Makeover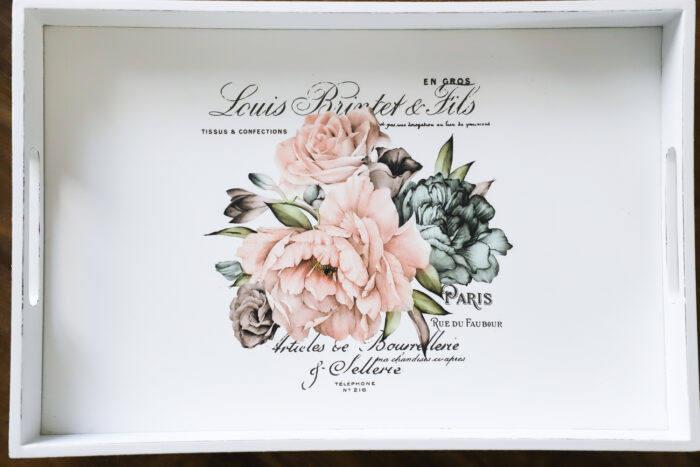 I'm sharing a recent thrift store find today…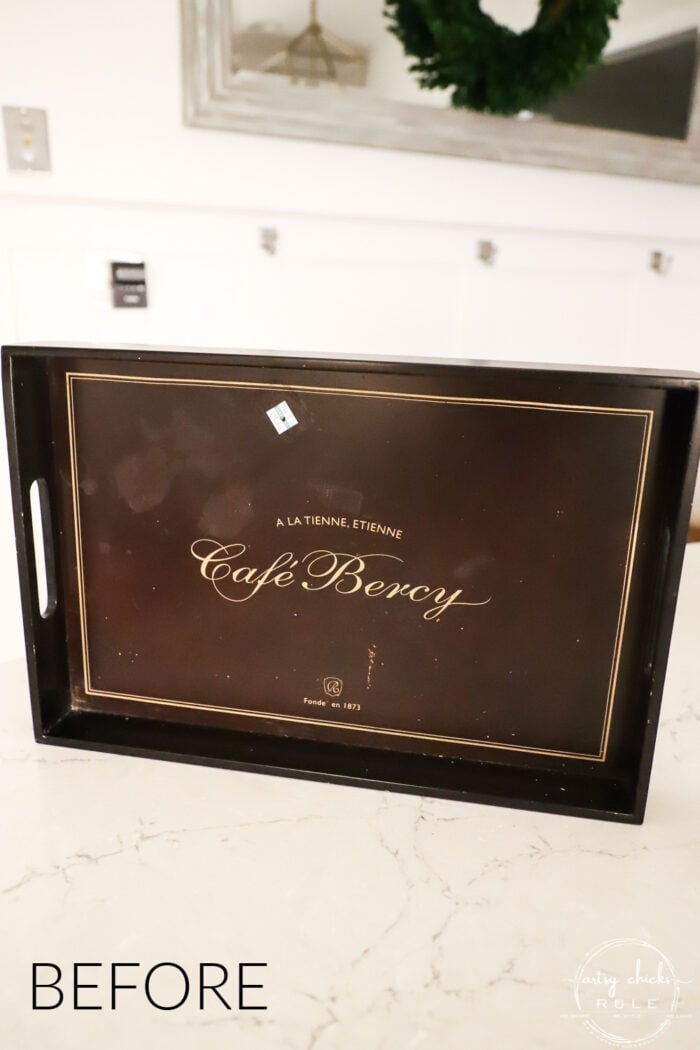 Basic but nice and sturdy tray.
This was a really quick and simple makeover. But I just love how a little paint and a pretty transfer can transform a piece like this.
MATERIALS LIST
White Spray Paint in Satin
I started by cleaning it and rubbing some fine sandpaper quickly over the whole thing. You probably don't have to do that but I wanted to since it was sort of slick.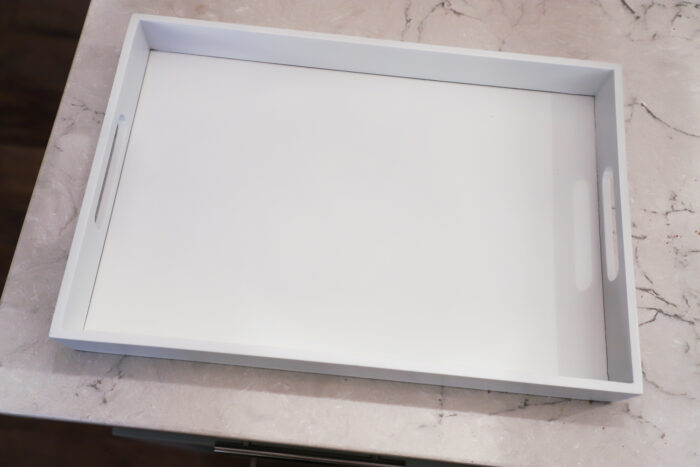 I had already pulled this transfer out of my stash.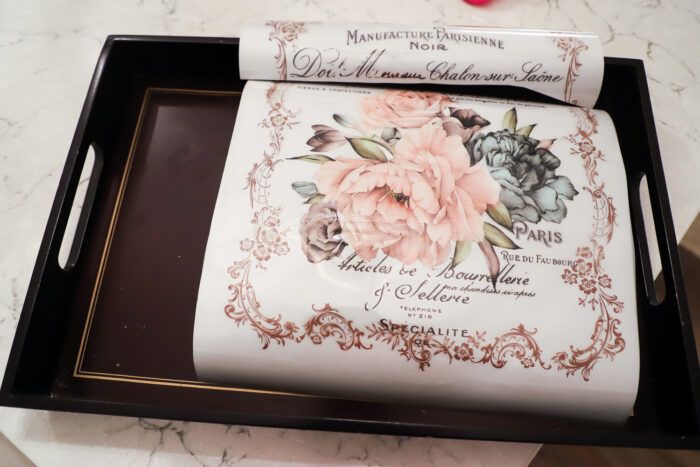 And cut off the frame area so that all that was left was the rose and writing. (I also cut off that top writing too)
This is a set of transfers and I've used another from this set already. You can see it on this project here >>> $2 French Floral Bucket Makeover
Once the paint was dry (I left it to sit overnight), I applied the transfer.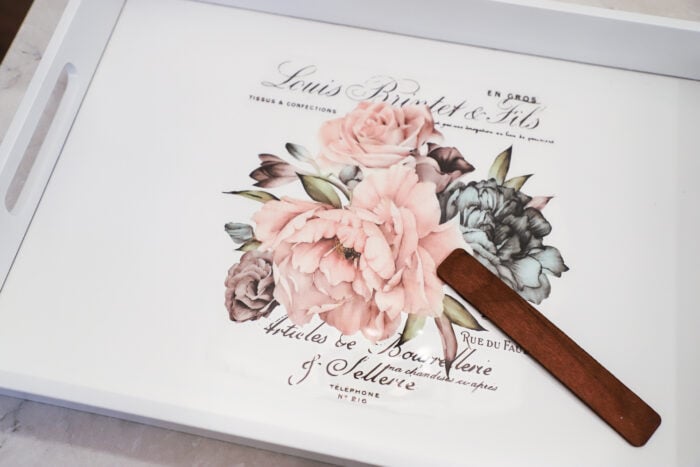 You simply peel off the white protective backing, lay it where you want it, and rub it with the wood stick that is provided to transfer the image.
Simple!
I love these transfers. They are SO very thin and look like they are part of the piece once done.
Nice and smooth.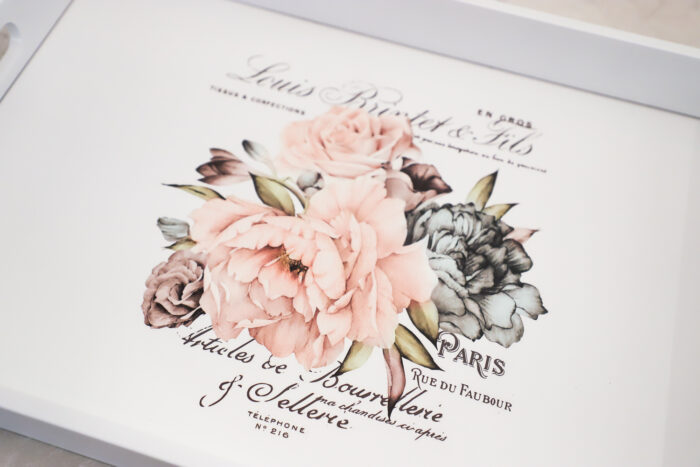 I lightly sanded the edges to "distress" a little. Then applied a coat of the Fusion matte poly sealer.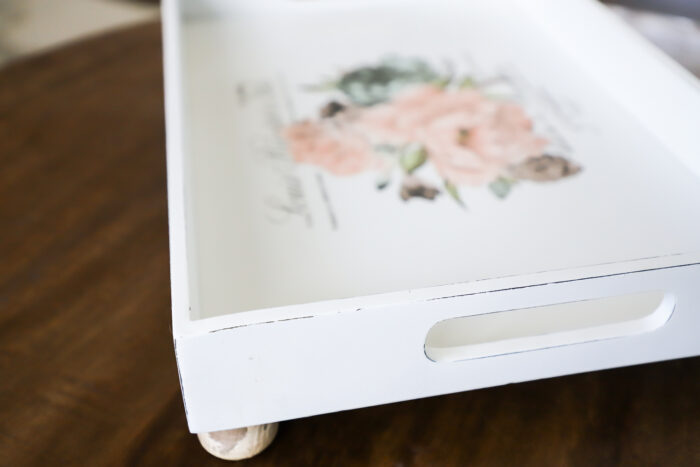 And added some wood furniture knobs for the feet with some E6000 glue. (everything is linked above in the gray box)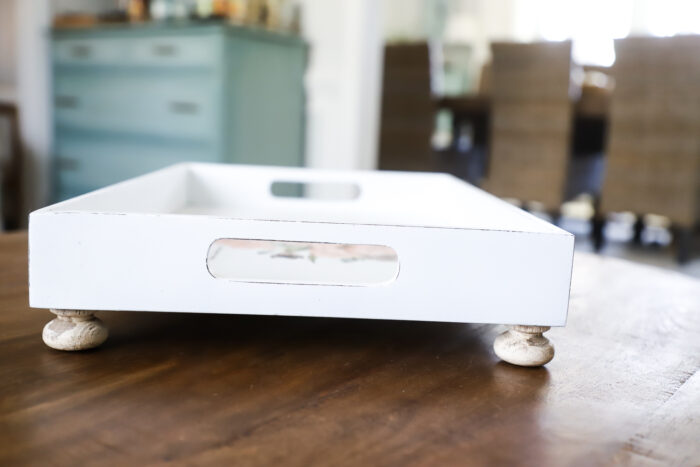 I had originally planned to paint them gold but I loved the variated wood color with the white tray.
They are actually the knobs that came off of the furniture makeover I'm sharing on Thursday. (the entry table a the beach)
So they came in handy! And in perfect timing too.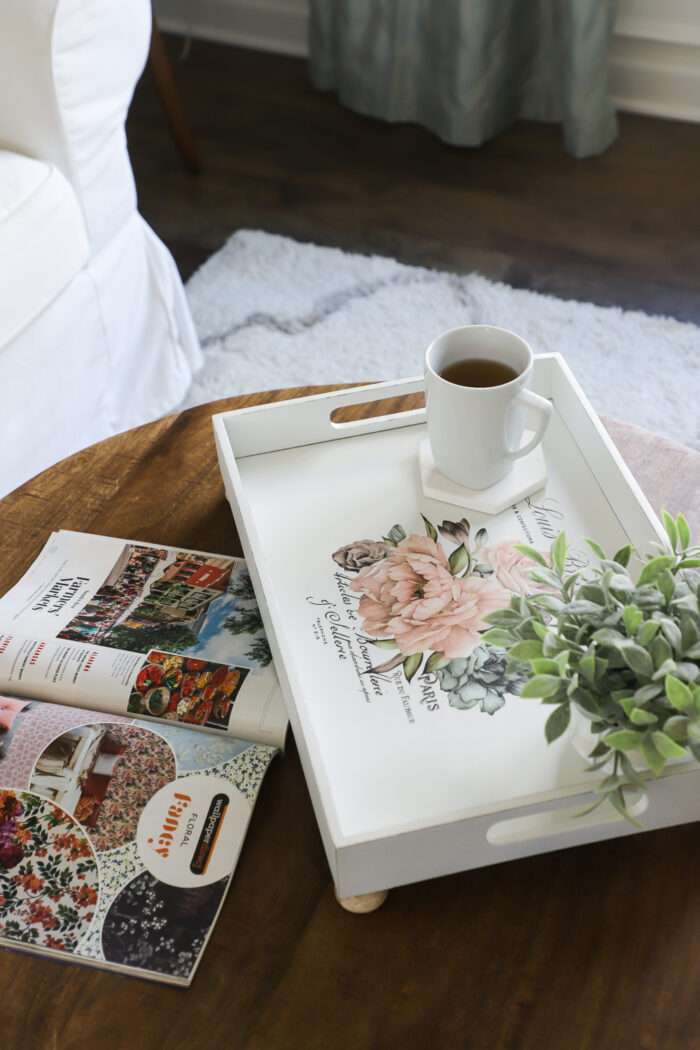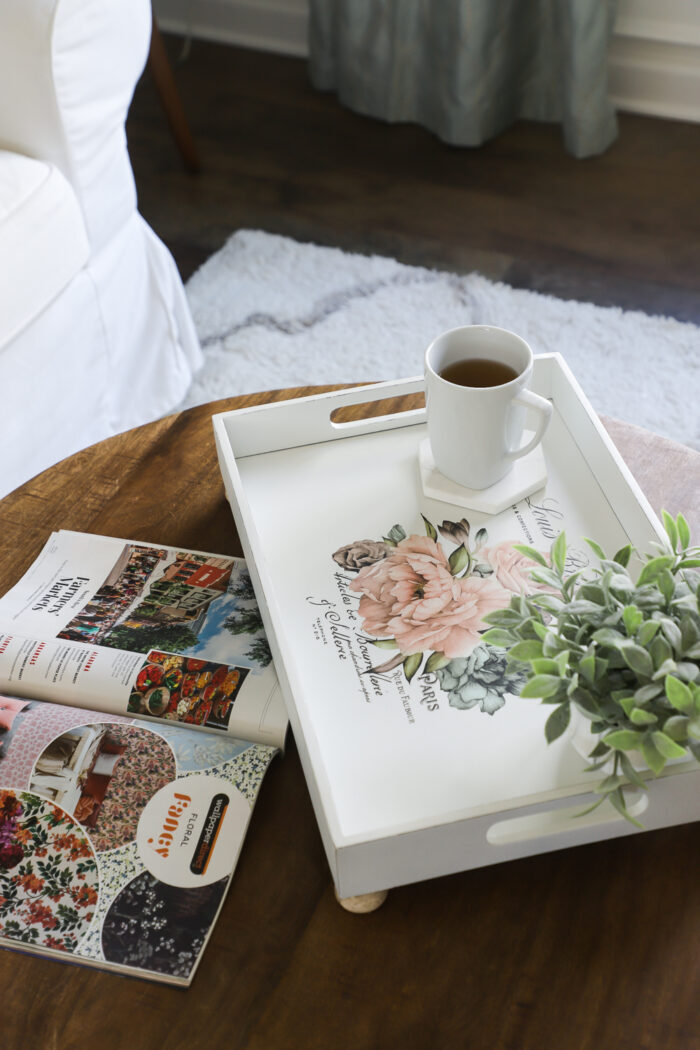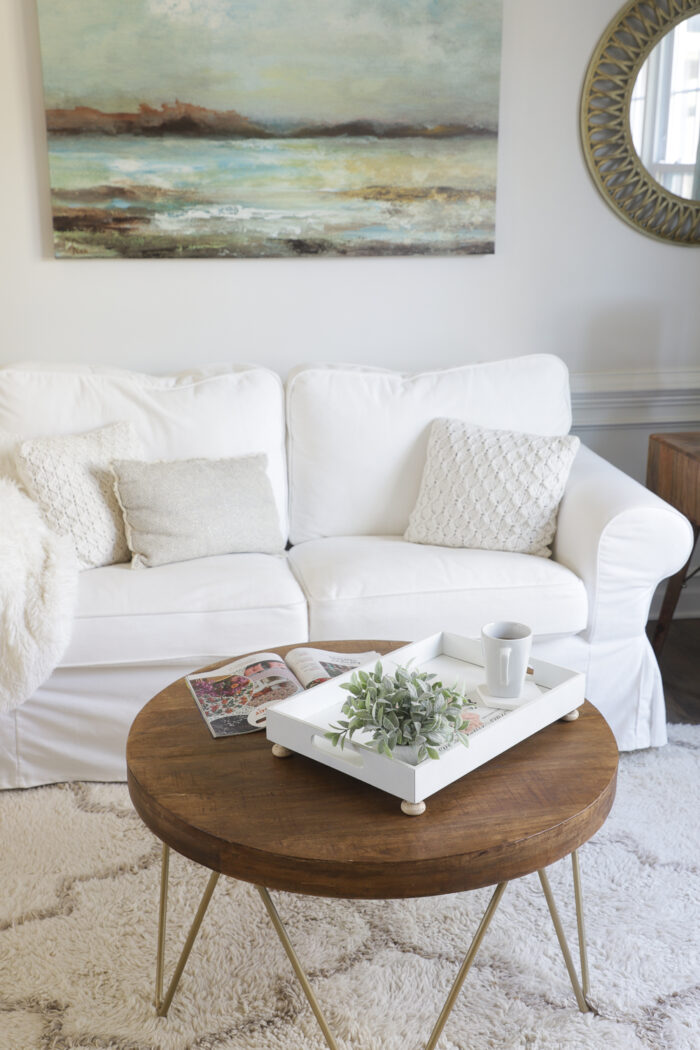 Up close…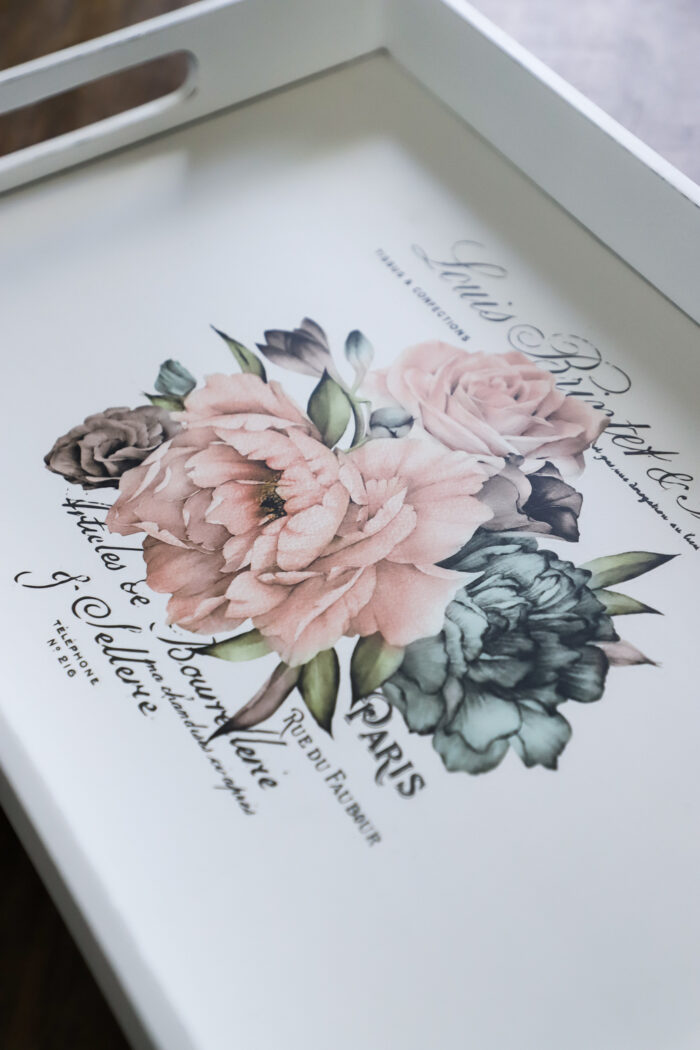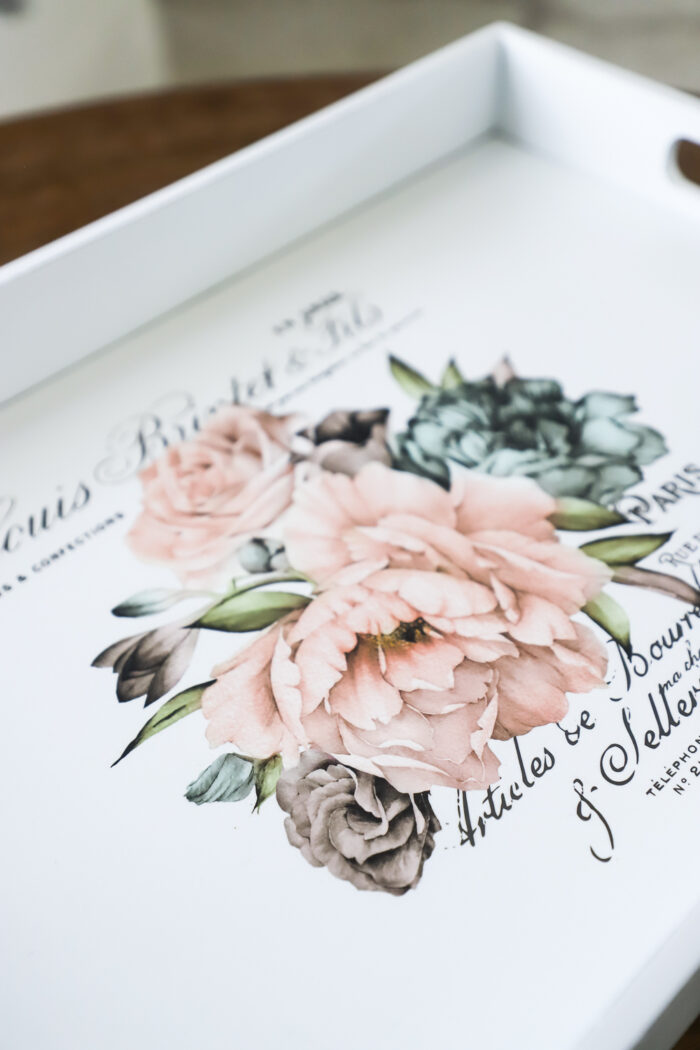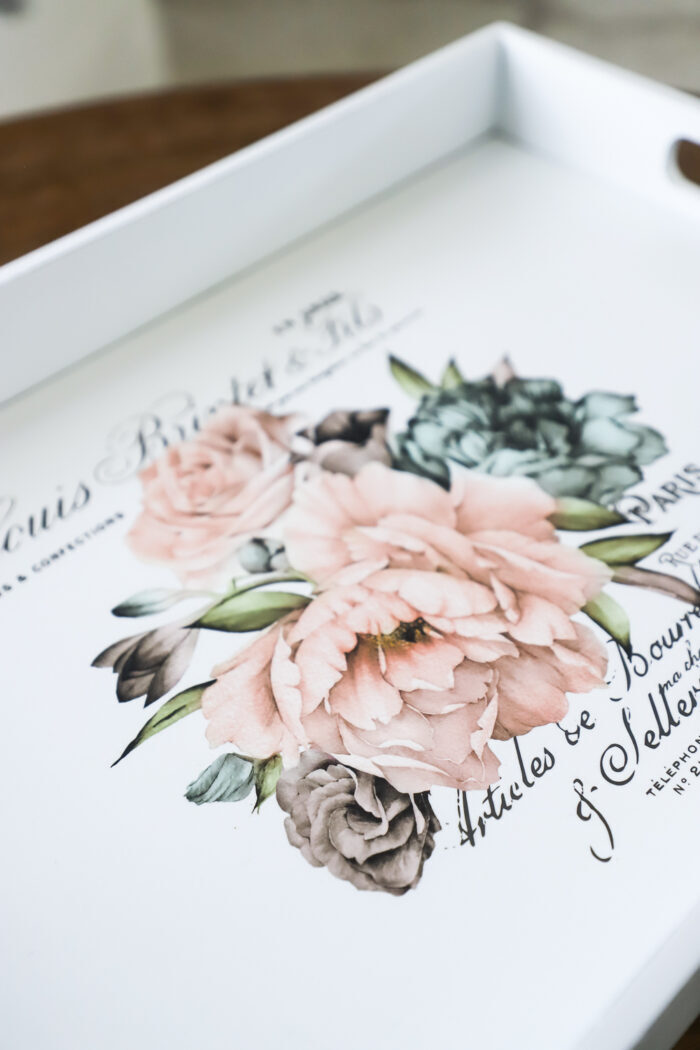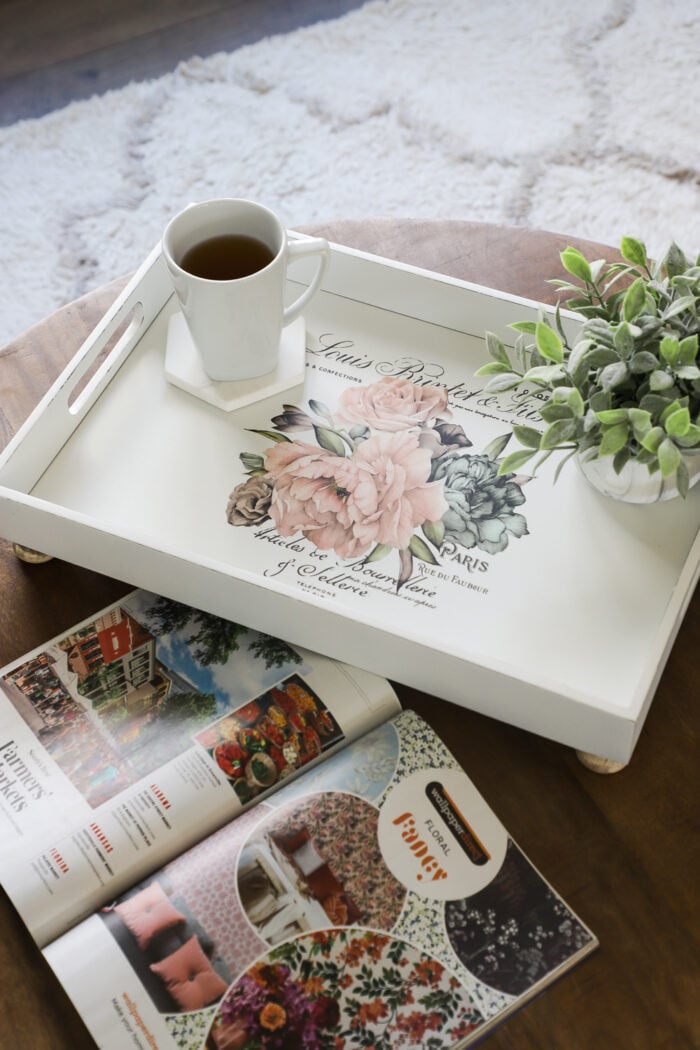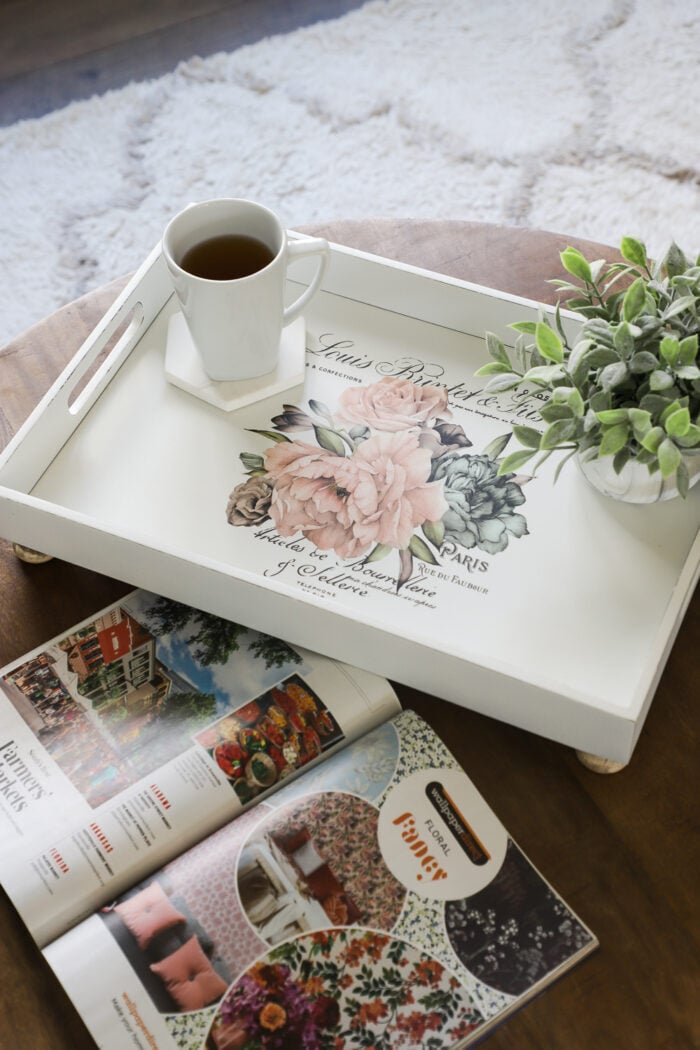 So pretty, I love how it looks now.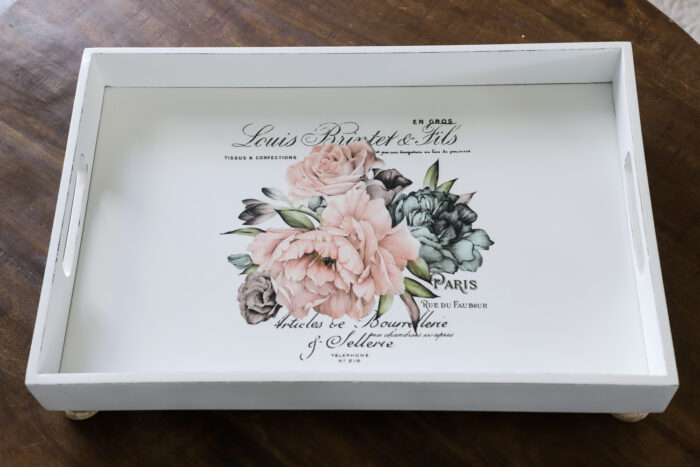 And the only photo I got of Ryder today is this one…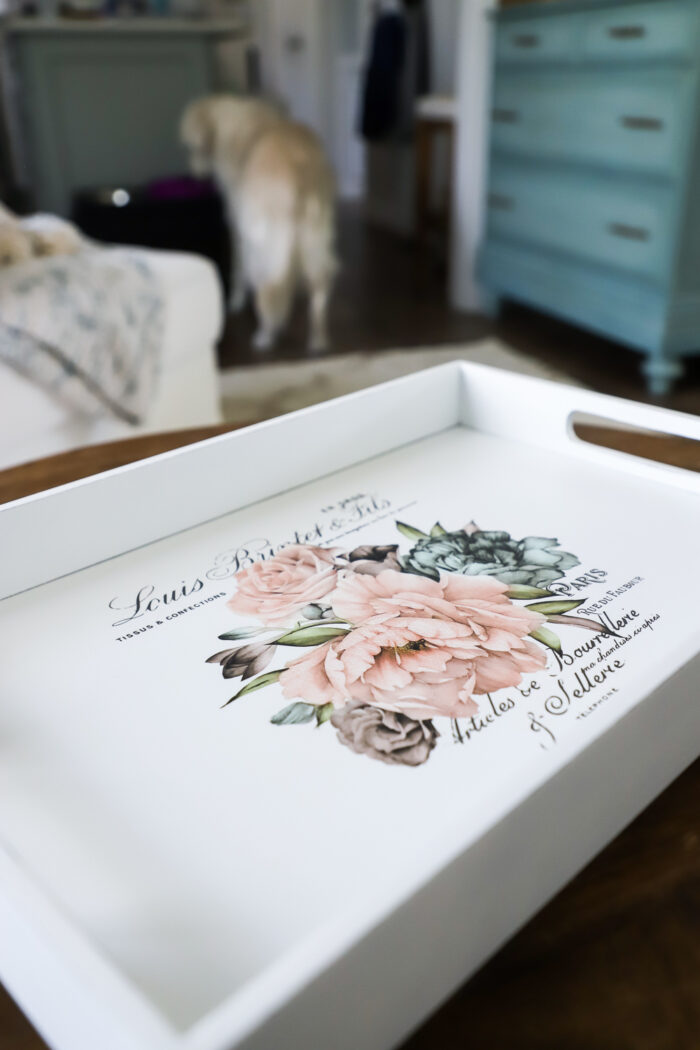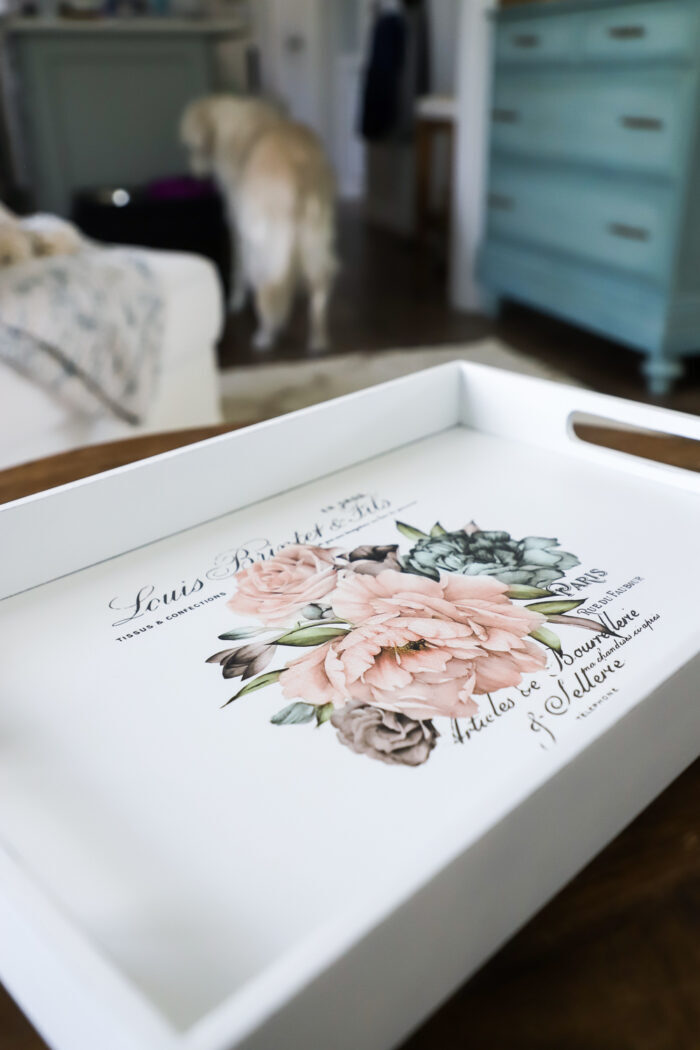 …his backside, haha, he was too busy snacking to get in my photos today. ;)
(If you follow along on Instagram, you might have seen him later in the day in my stories though)
PIN it to save it!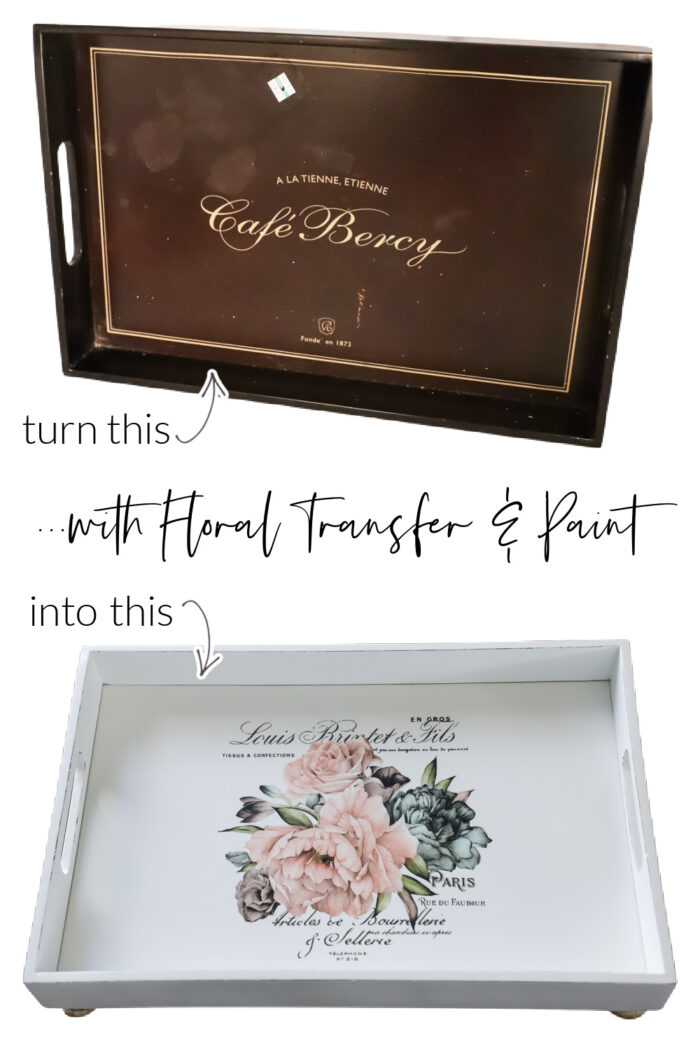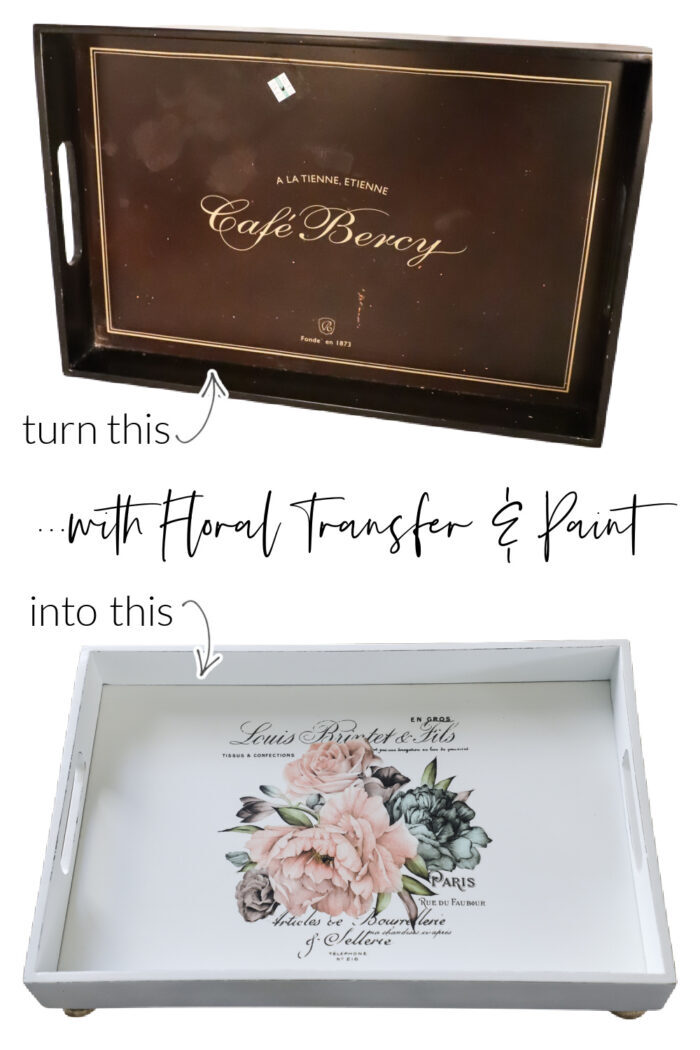 Don't forget to check out my friends' makeovers today too! The links to each are below the photo…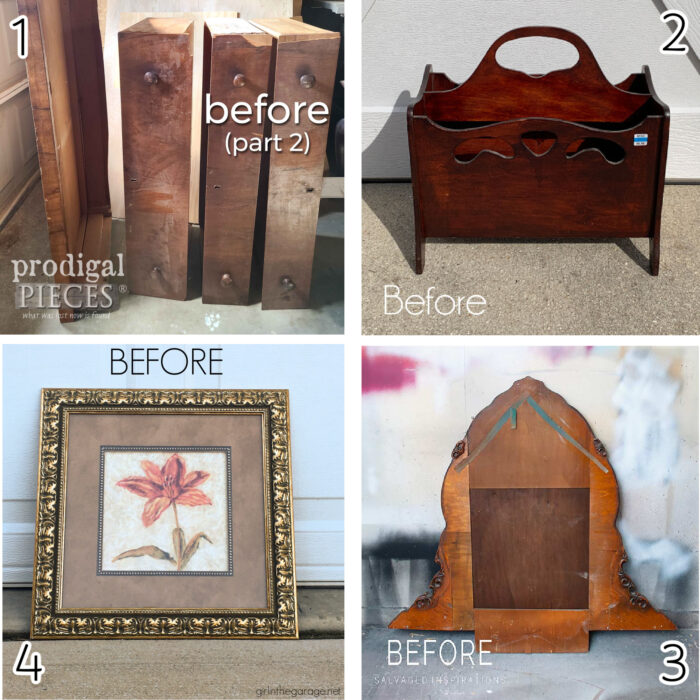 Want to see more of our Trash To Treasure series? Click here >>> Trash To Treasure Makeovers
Have a wonderful week, friends! Come on by to see what I did with this one!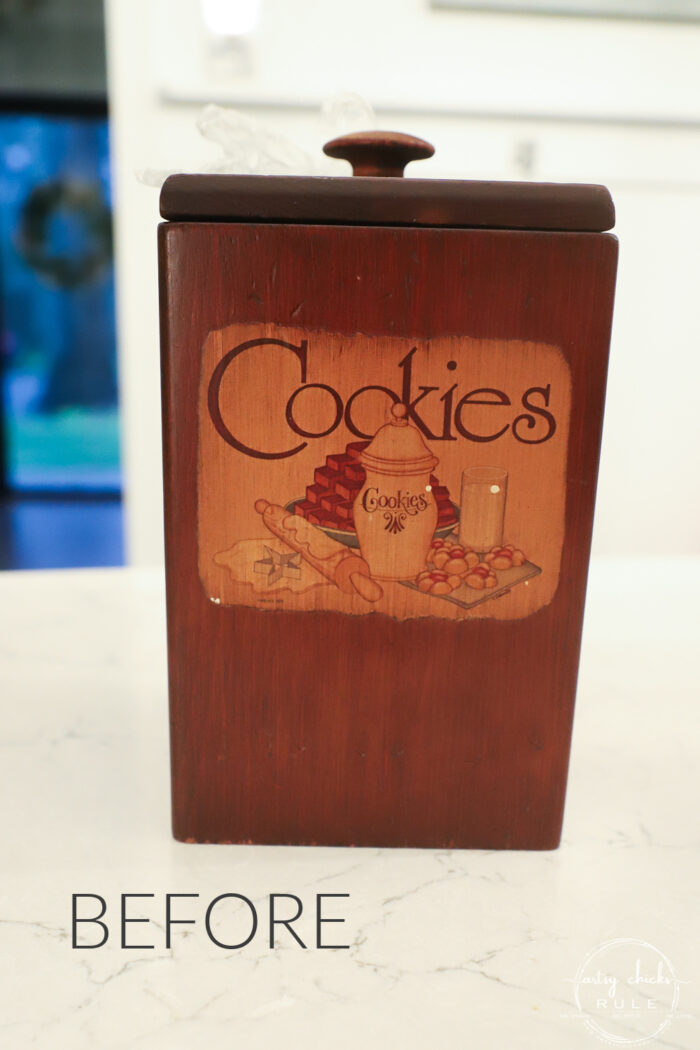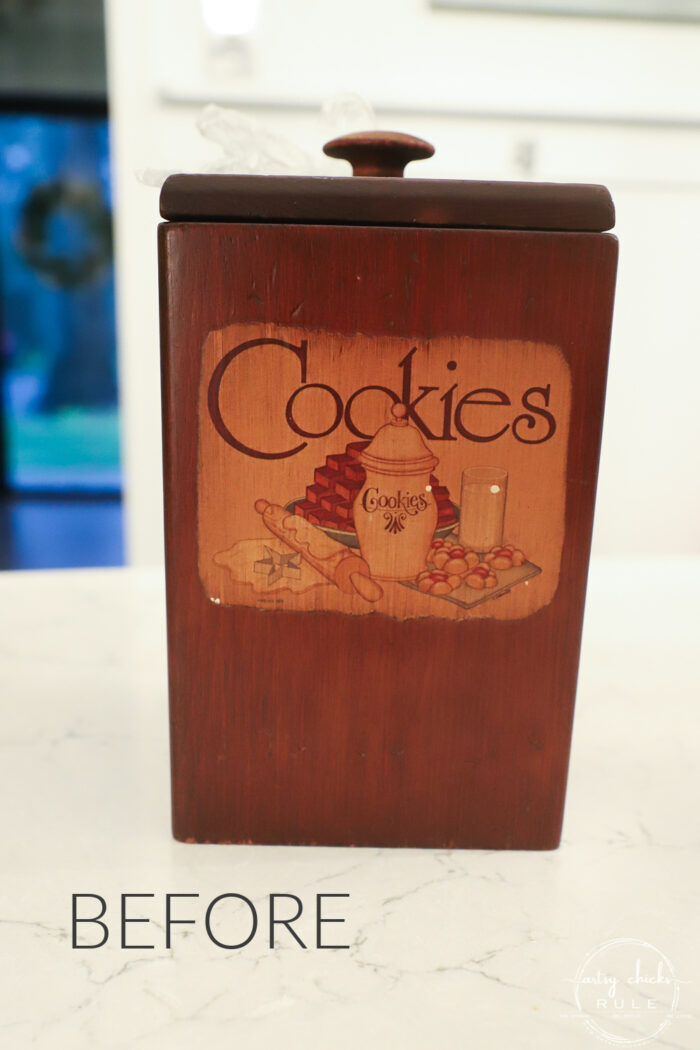 UPDATE!! See it now here!!
xoxo