Coastal Look Decor Makeover
This post may contain affiliate links. Please see disclosures here.
Create your own coastal look decor with thrift store finds…easy and cheap!!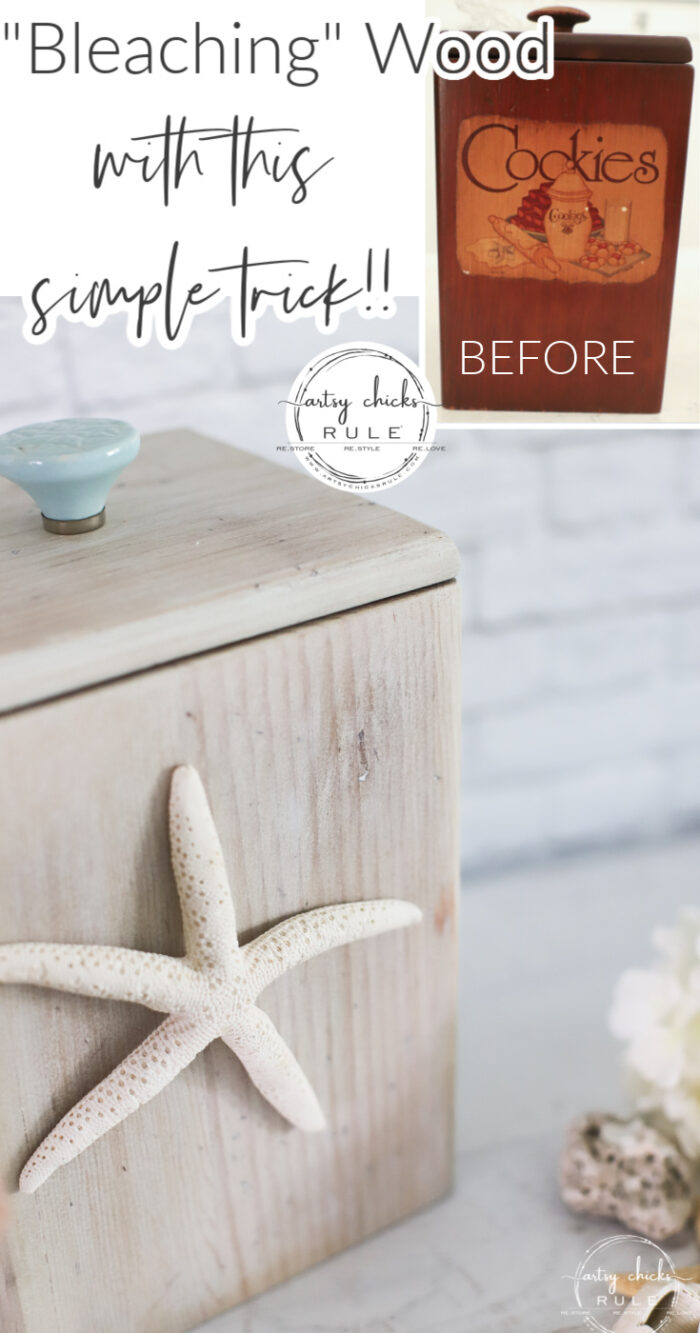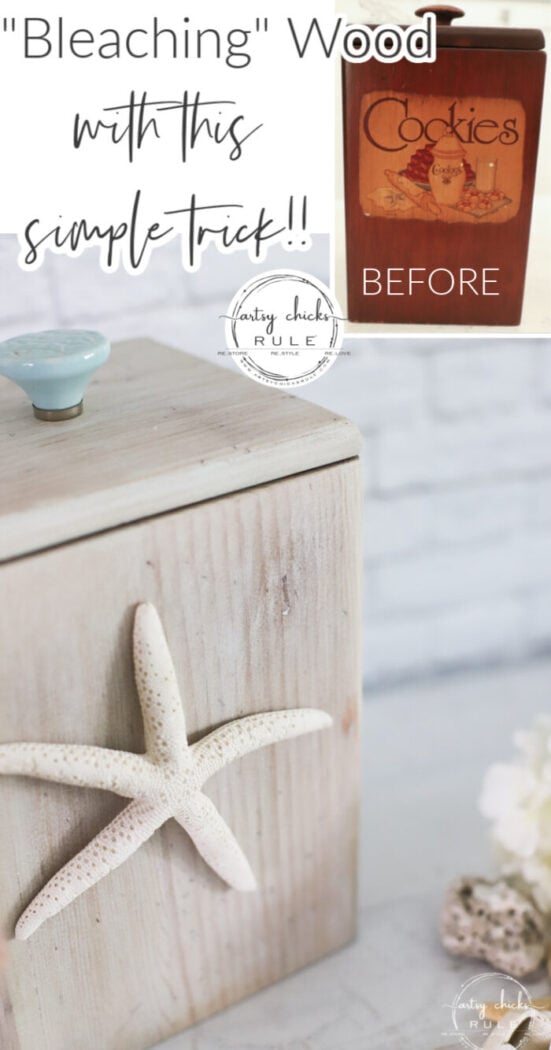 Hello, my wonderful friends!
Can you believe it's April?! And April Fools Day…haha. Do you get in on the April Foolery?? We all need a little lightheartedness these days so it might be fun to do this year! ;) Let's create some laughter and smiles. (all in good fun, of course!)
These little thrift store makeovers are some of the most fun to do. They are quick, easy and you can really play around with your creativity with them without too much worry of messing up.
I always say, if you want to try out a new technique, go grab a little cheapie from the thrift store to practice on.
Plus, not only that, it's a great way to decorate your home on the cheap. Which is one of my favorite things to do!
Coastal Look Decor Makeover
I mean just look at this very dated box I found at the thrift store recently.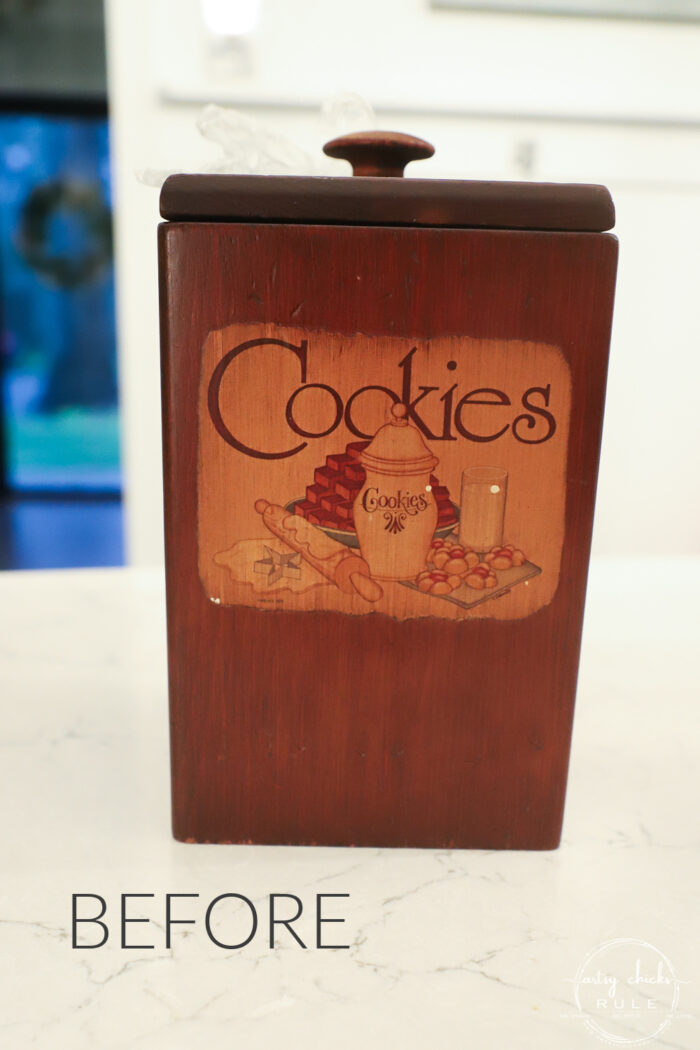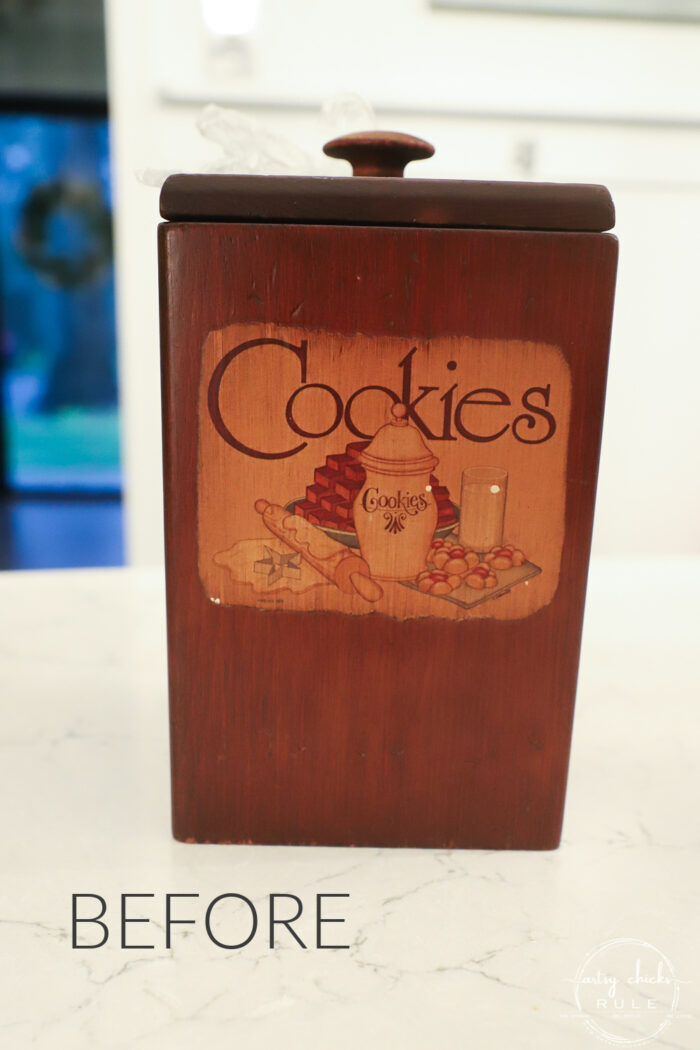 Hello, 1970s! Maybe early 80's but you get the idea.
Dated and not something that would fit my decor.
But so?
I can change it up to make it fit. And have fun while I'm at it. Win-win!
I began by scraping off that cookie label.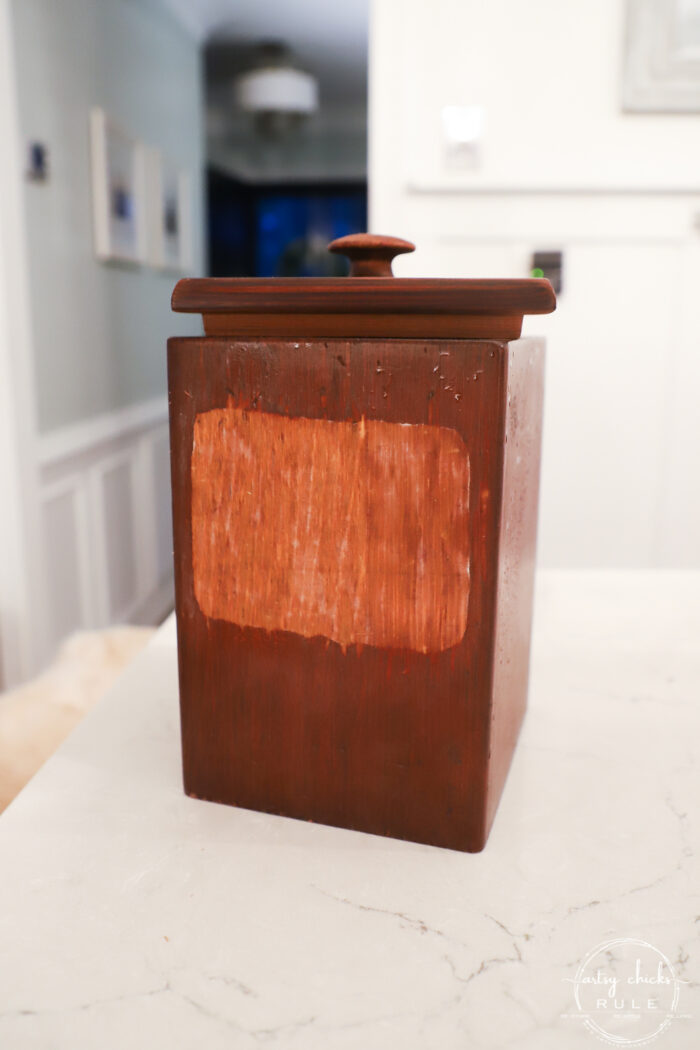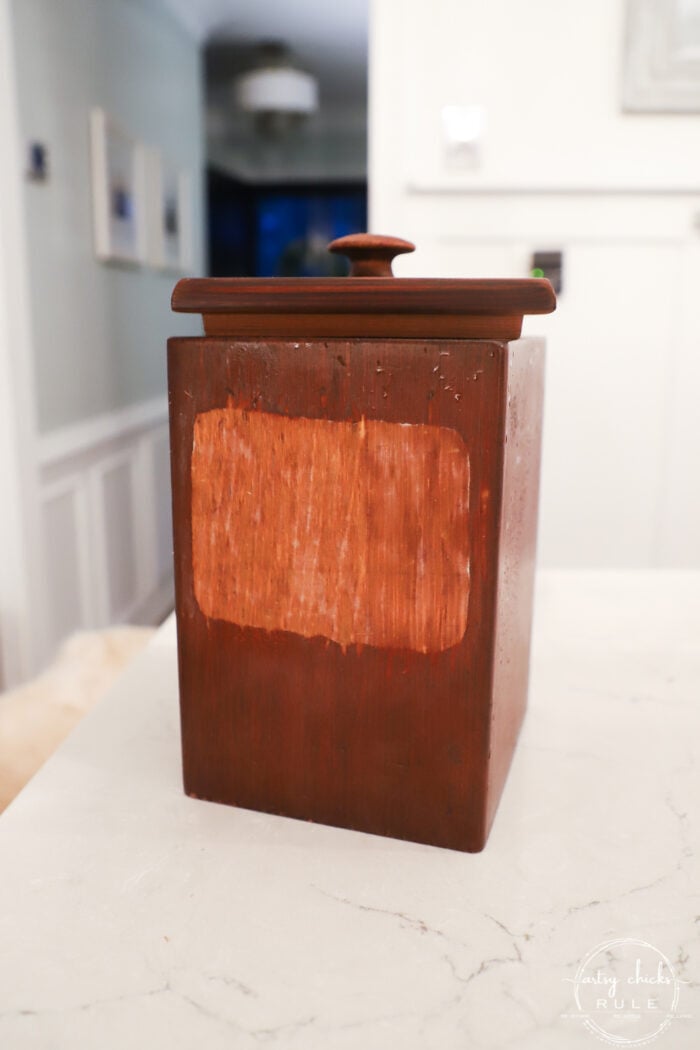 Then I decided to just sand it down to the bare wood. (I was going to paint it)
It was orangey, as expected. (see the lid?)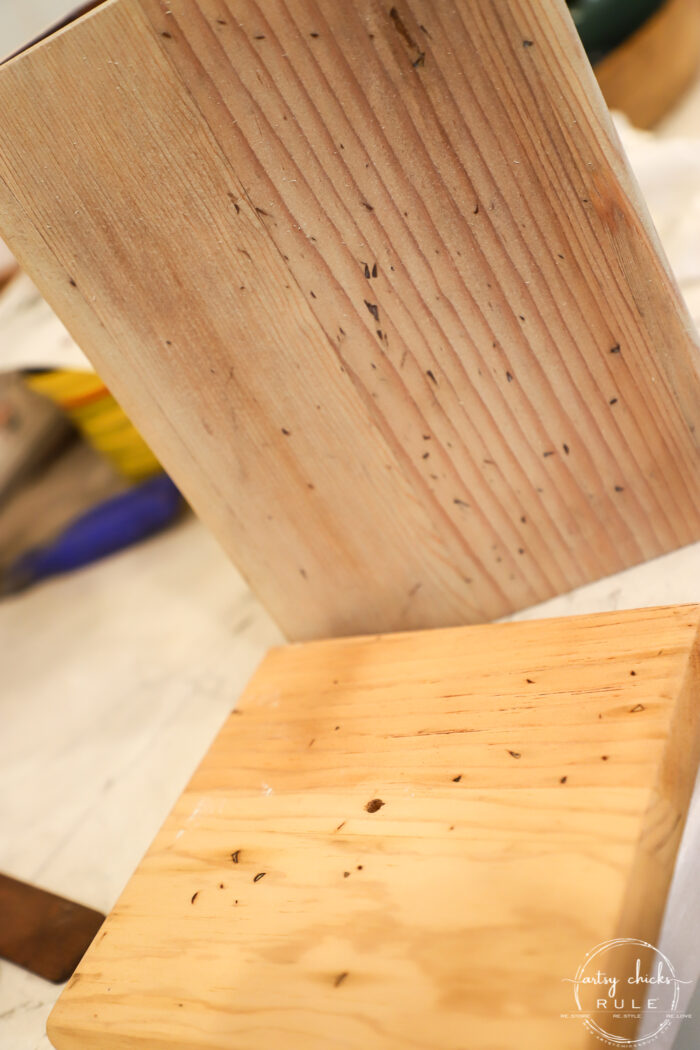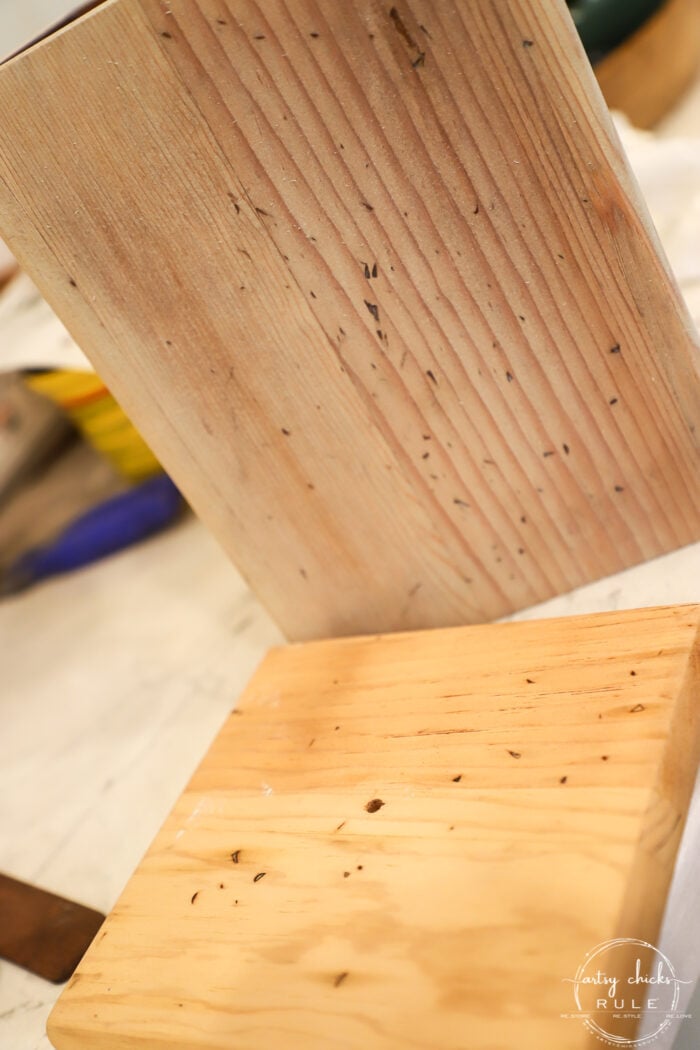 So I mixed up some paint to whitewash it with. See the box? It's got a coat of that and the lid is still natural.
Do you see how it toned that yellow/orange down?
The paint I mixed was white (chalk style) paint and some green craft paint.
The green counteracts the yellow/gold color and neutralizes it.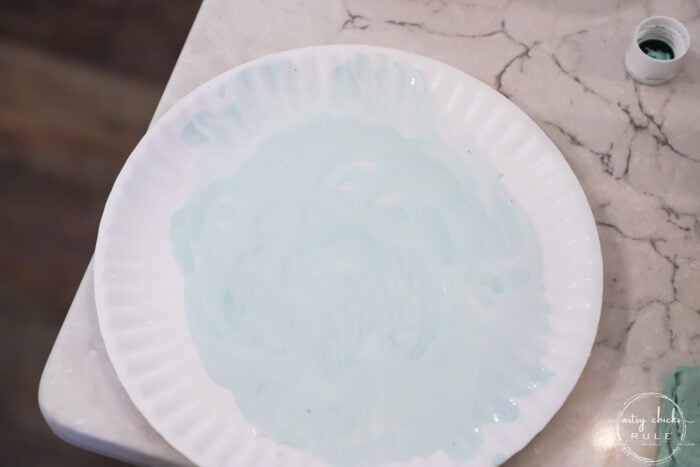 I did the same thing with this table and end table: (except I used a green-hued water-based stain instead)
Isn't that cool?
After that dried, I decided I wanted it a bit whiter now. So I pulled out my white wax to seal the paint and give it a bit more hint of white.
And done!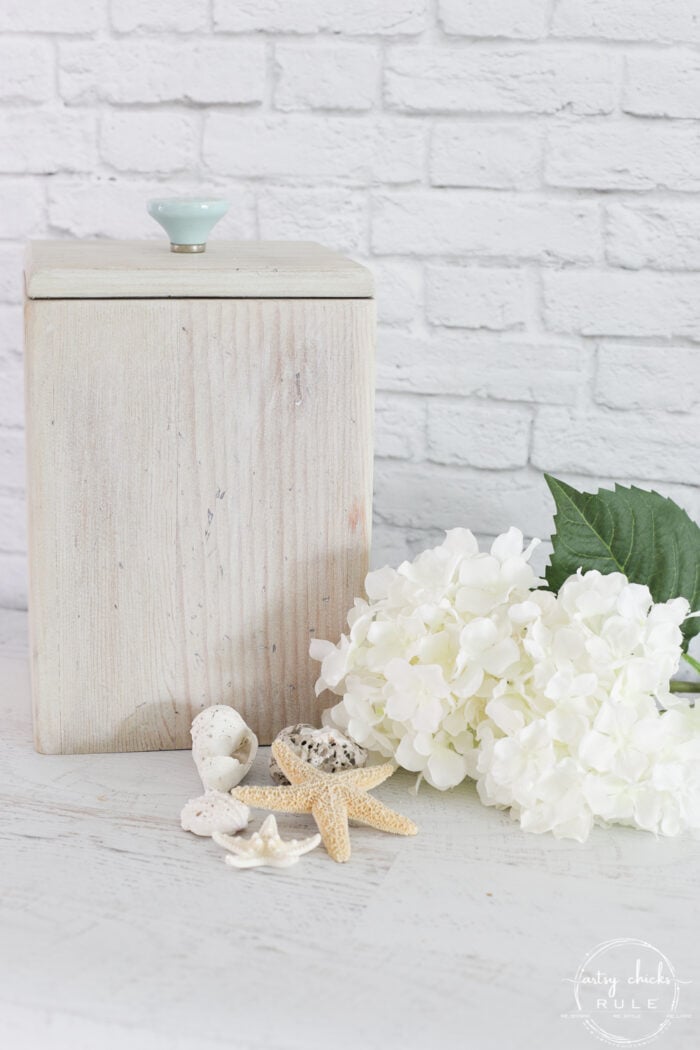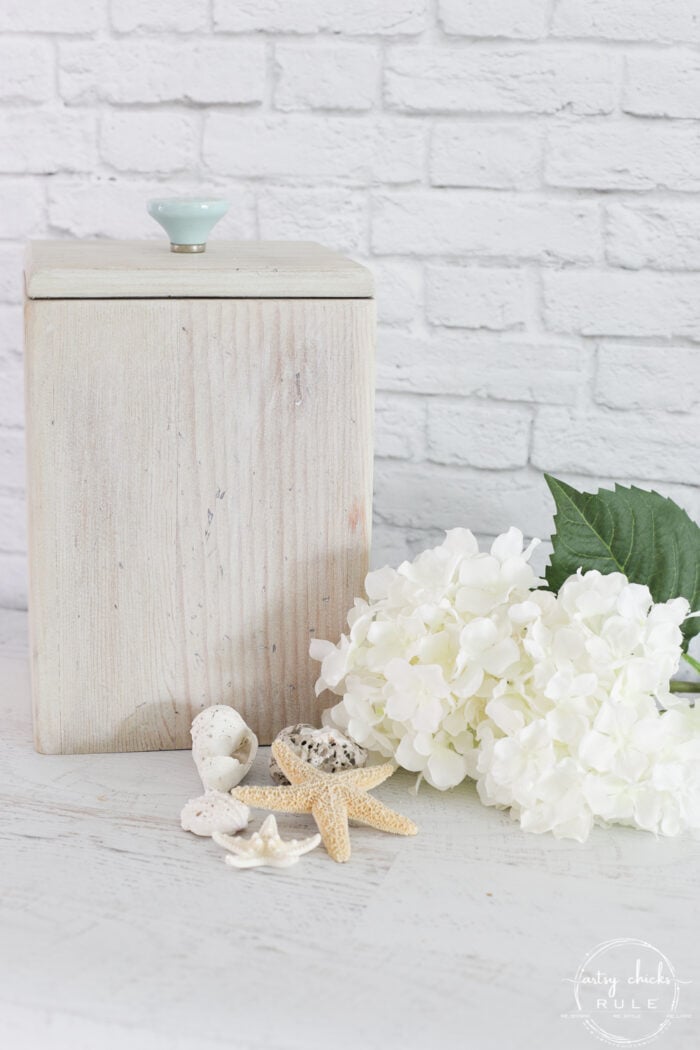 I removed the wood knob and added this pretty aqua one instead.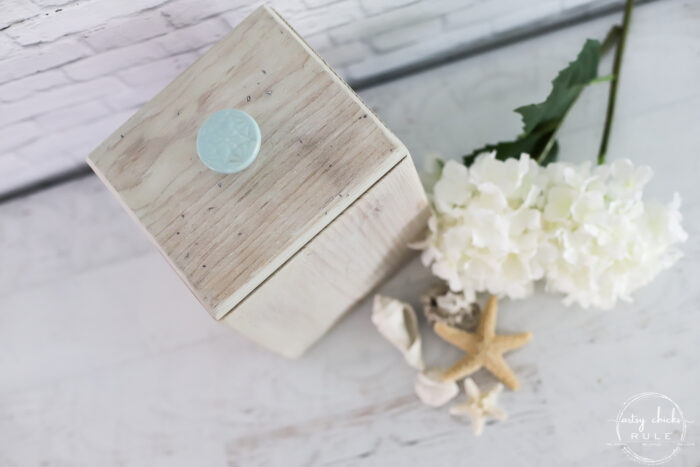 Isn't the color of the wood perfectly coastal now?
Here's another side…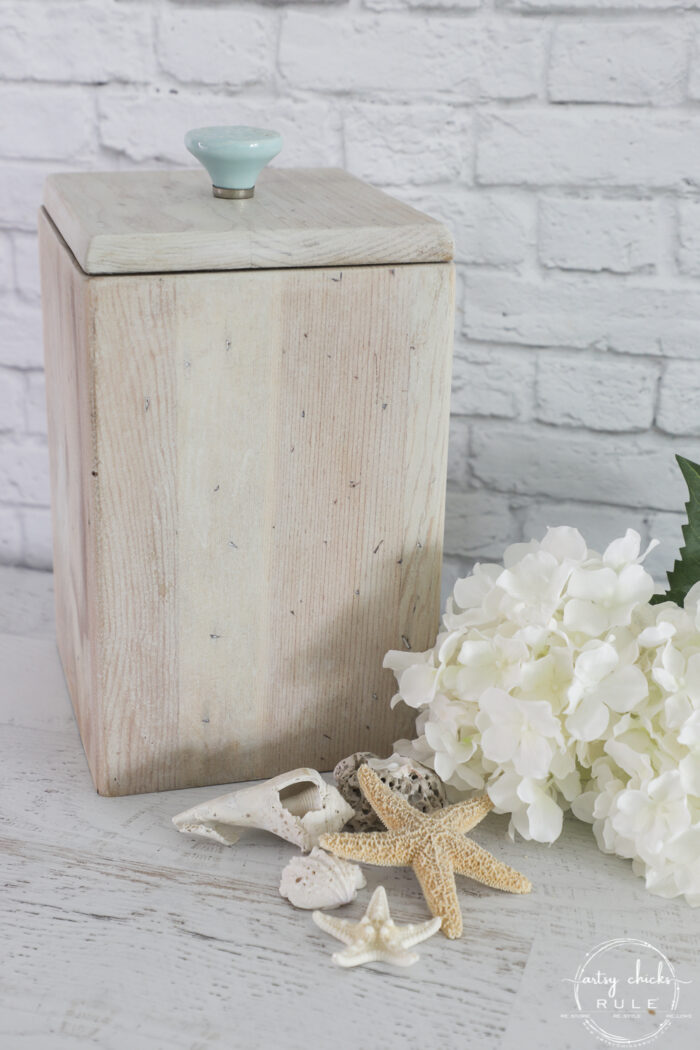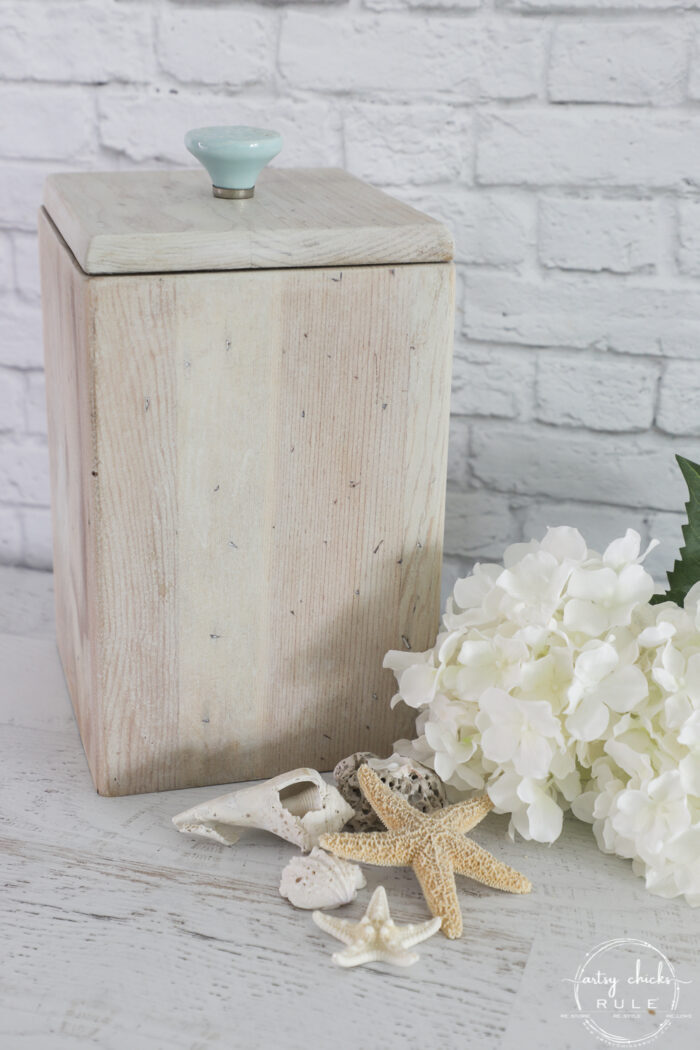 Close up…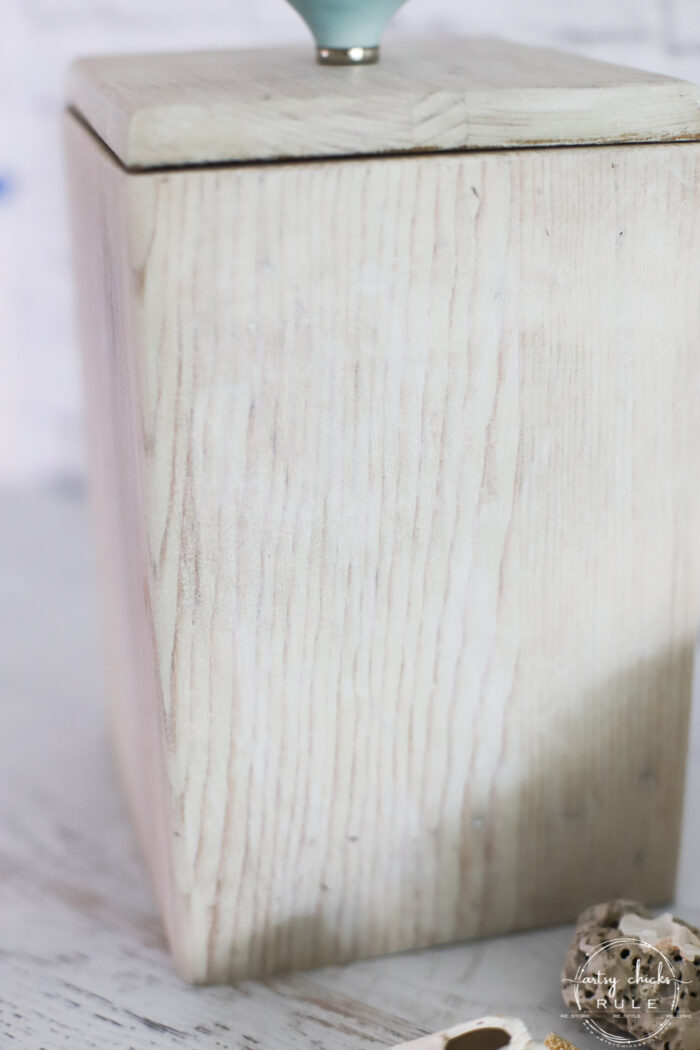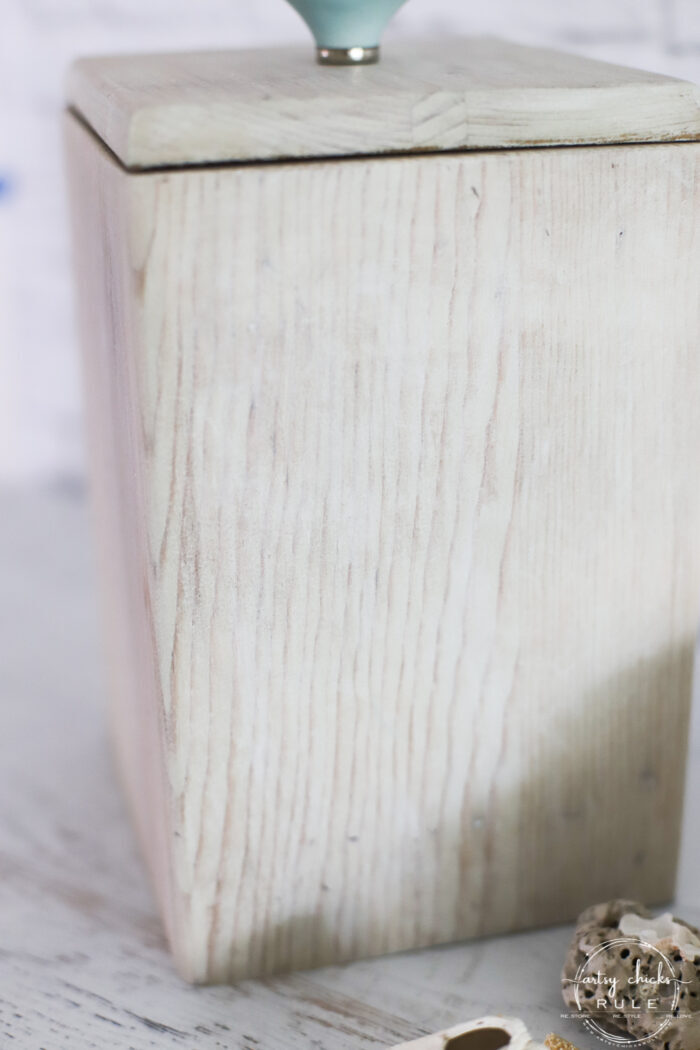 I love this bleached wood look.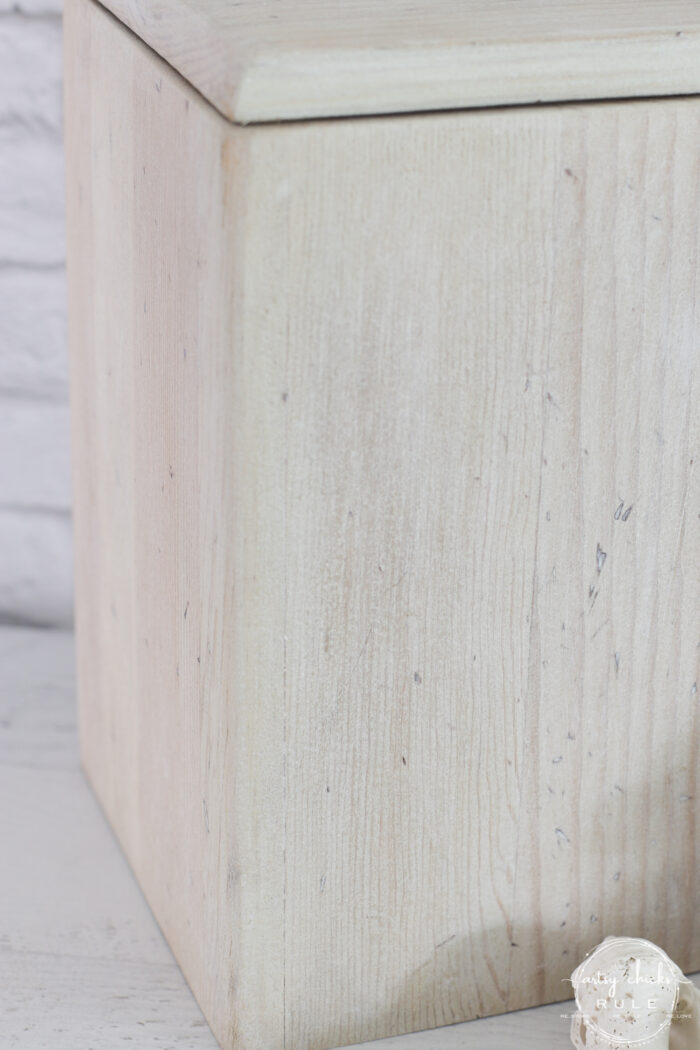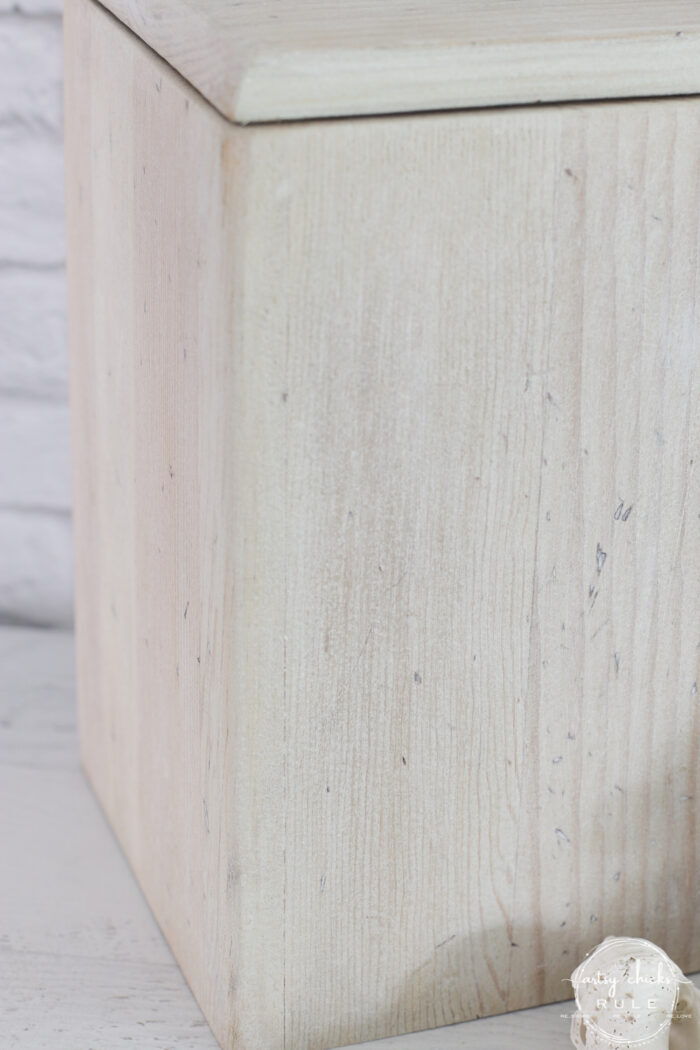 Quite the difference from how it began.
It's old but it's not funky inside! haha
There is a brown rubber insert that I washed and it's like new.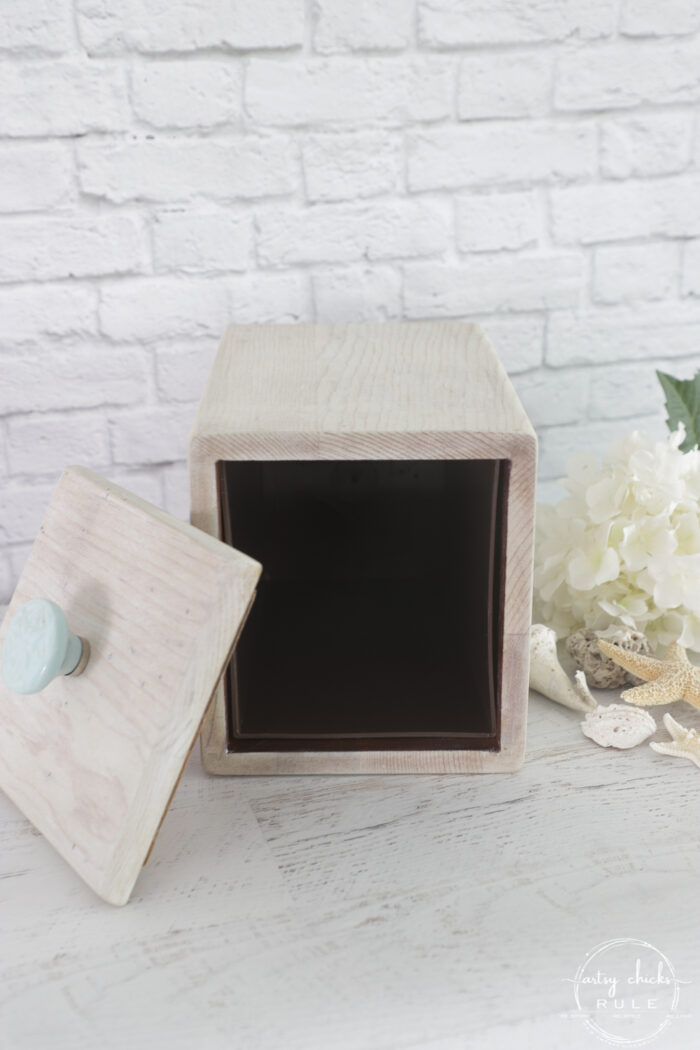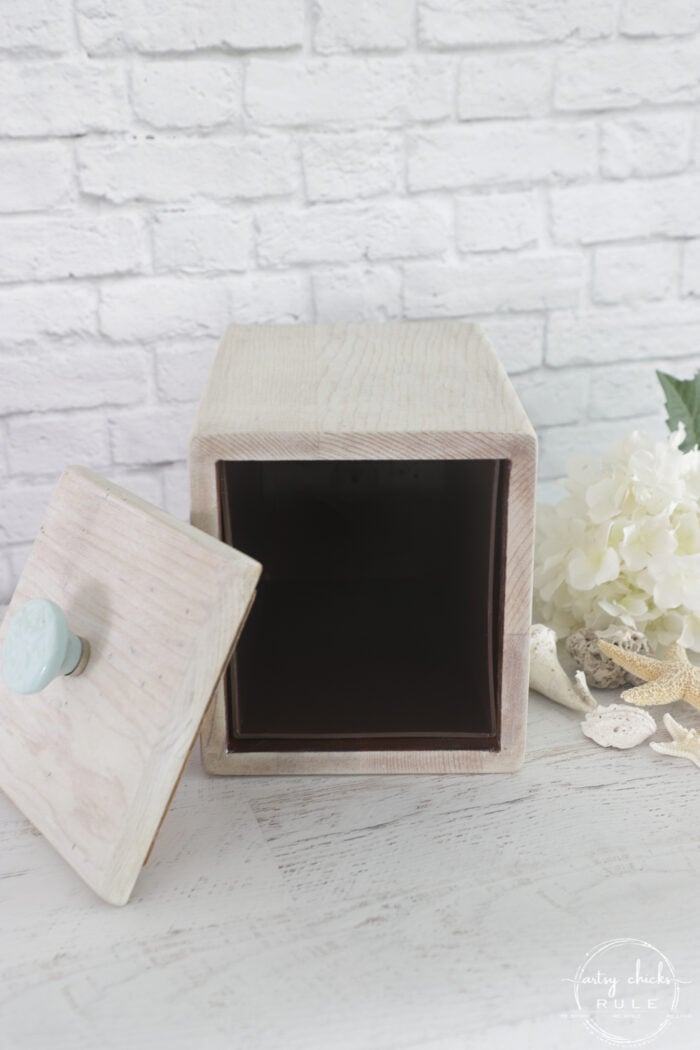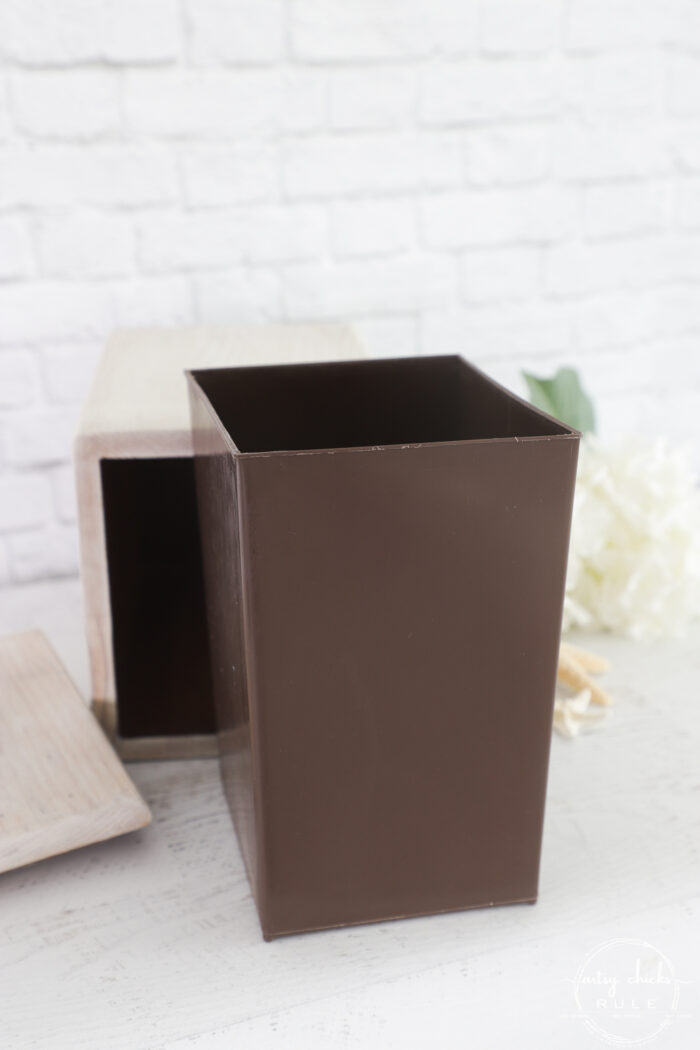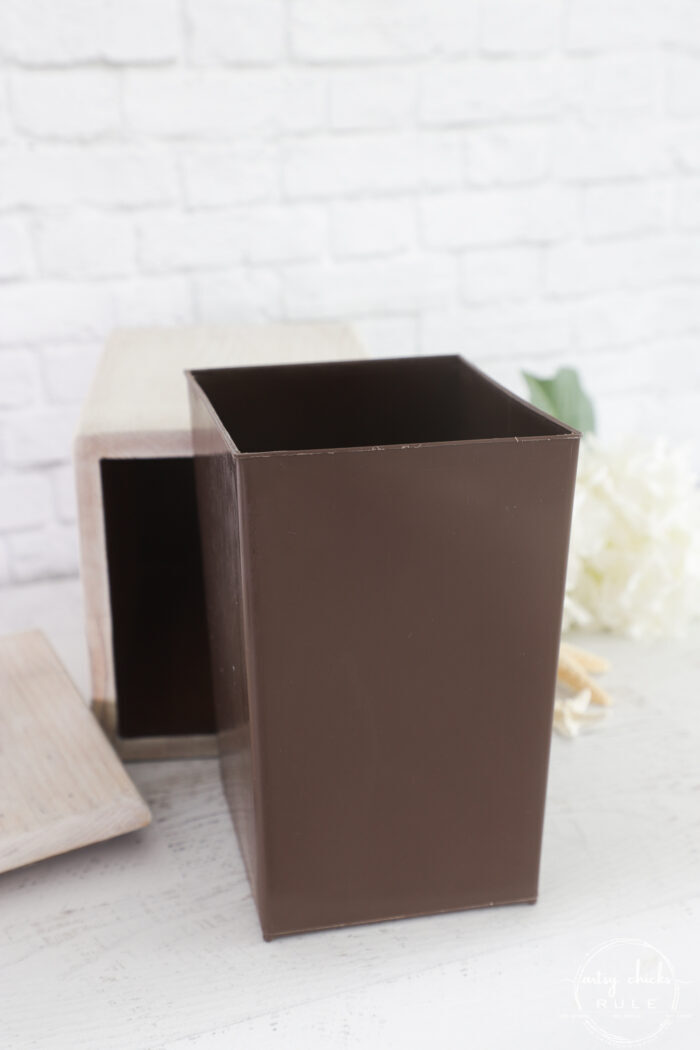 Perfect for whatever you want to store in here.
As you saw, there is not a starfish on my finished box but there was one in the first picture of this post.
That's because I thought it might be a fun touch and wanted to show you how it would look.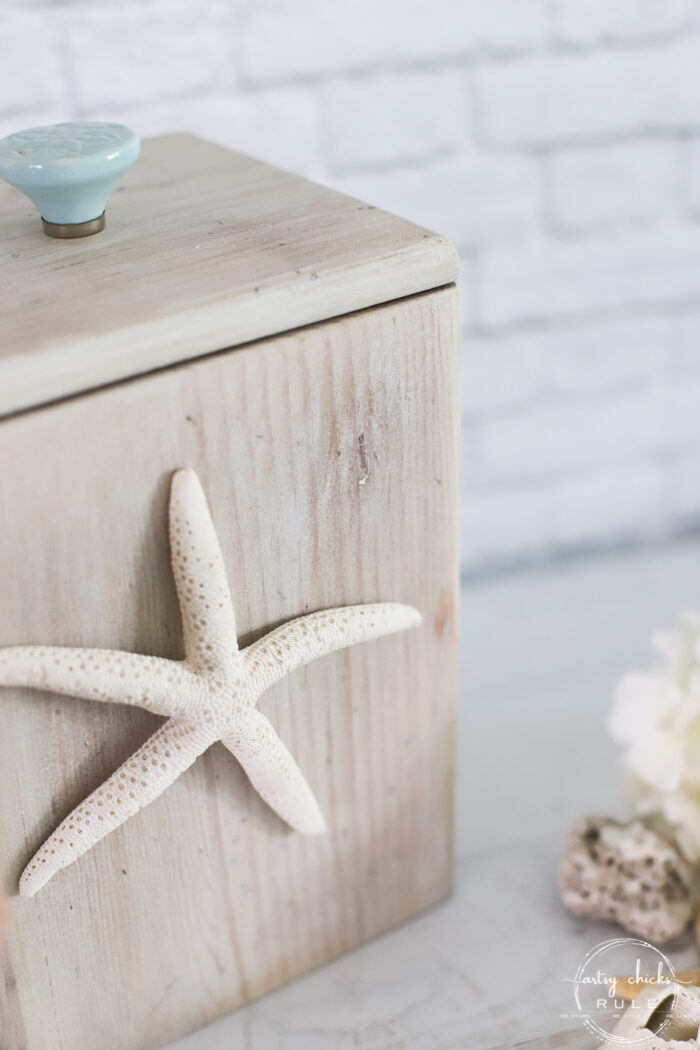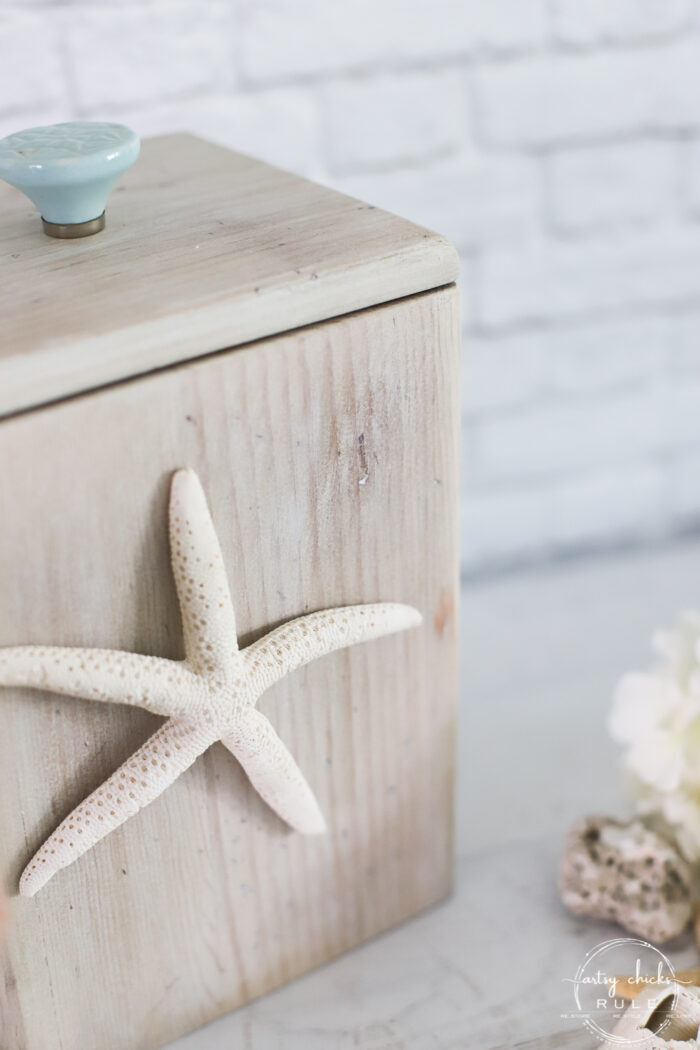 I'm holding it with my finger while taking the photo with my other hand so you could see what it looks like with a starfish on it. (without having to actually attach it)
Anyway, just another thought.
Or just could do some pretty lettering, quote, etc. Or just leave it as I did.
PIN it to save it!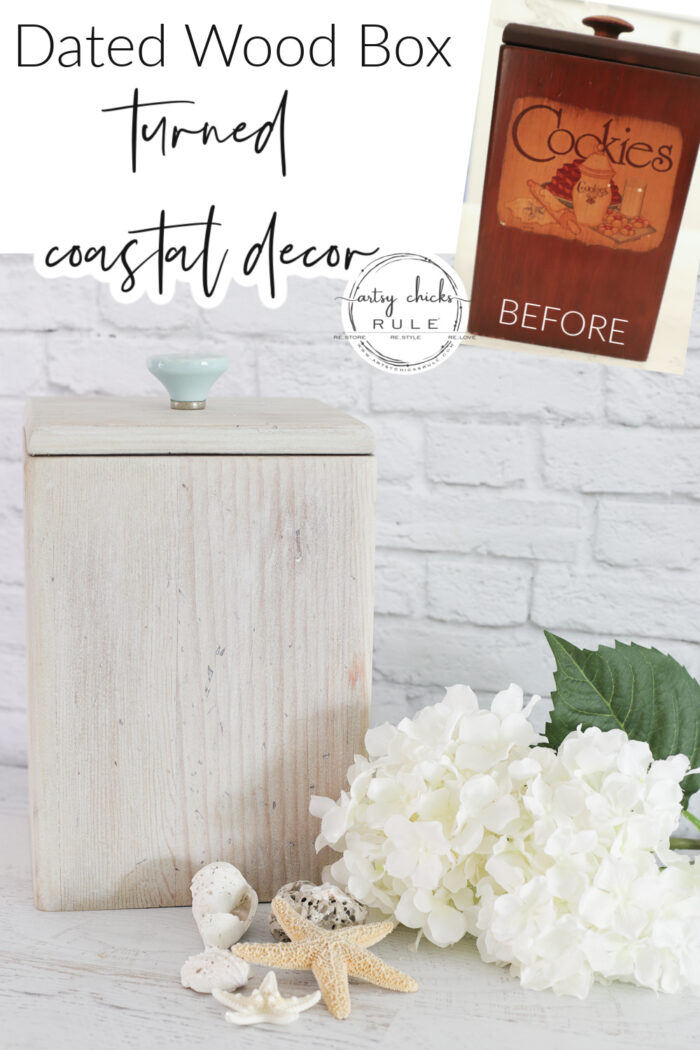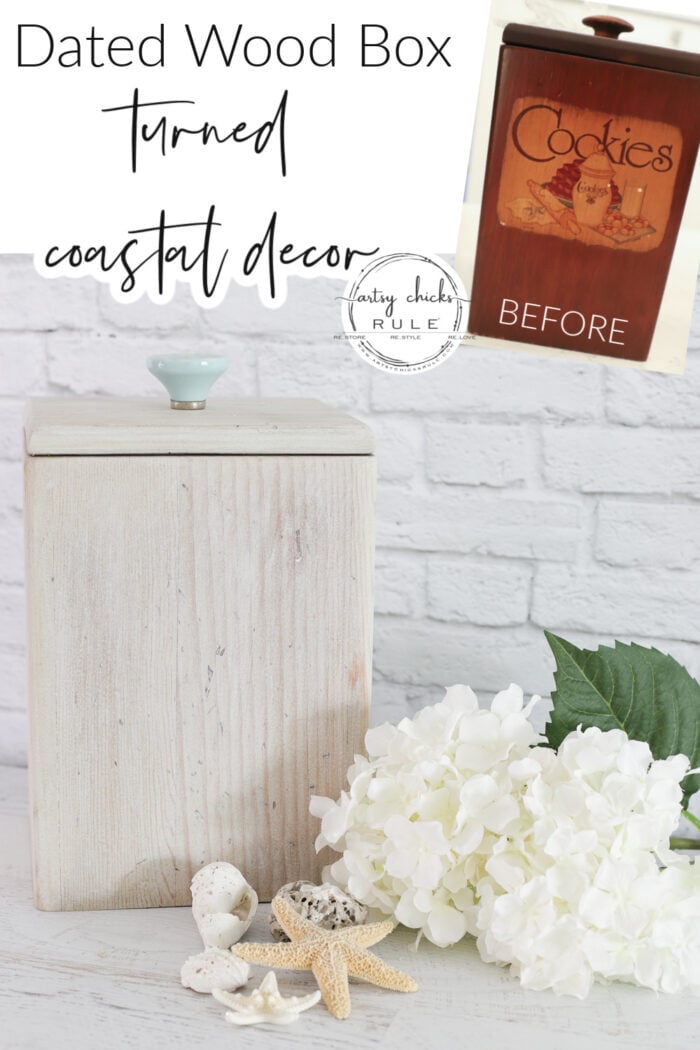 So… save money and have fun while creating decor for your home! Or maybe even something to gift someone. Absolutely!
Check back next week to see how this one turned out! (hint…it's a beauty!)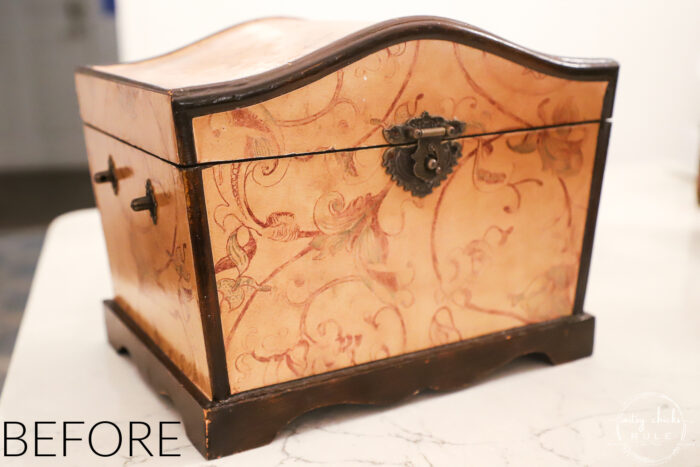 UPDATE!! See it now here!
I hope you all have a beautiful and blessed Easter weekend!
xoxo