$6 Beach Scene Wall Art (thrifty makeover!)
This post may contain affiliate links. Please see disclosures here.
That's right. SIX dollar beach scene wall art. This thrift store find was the perfect backdrop to one of my most favorite beach scene photos…on a budget!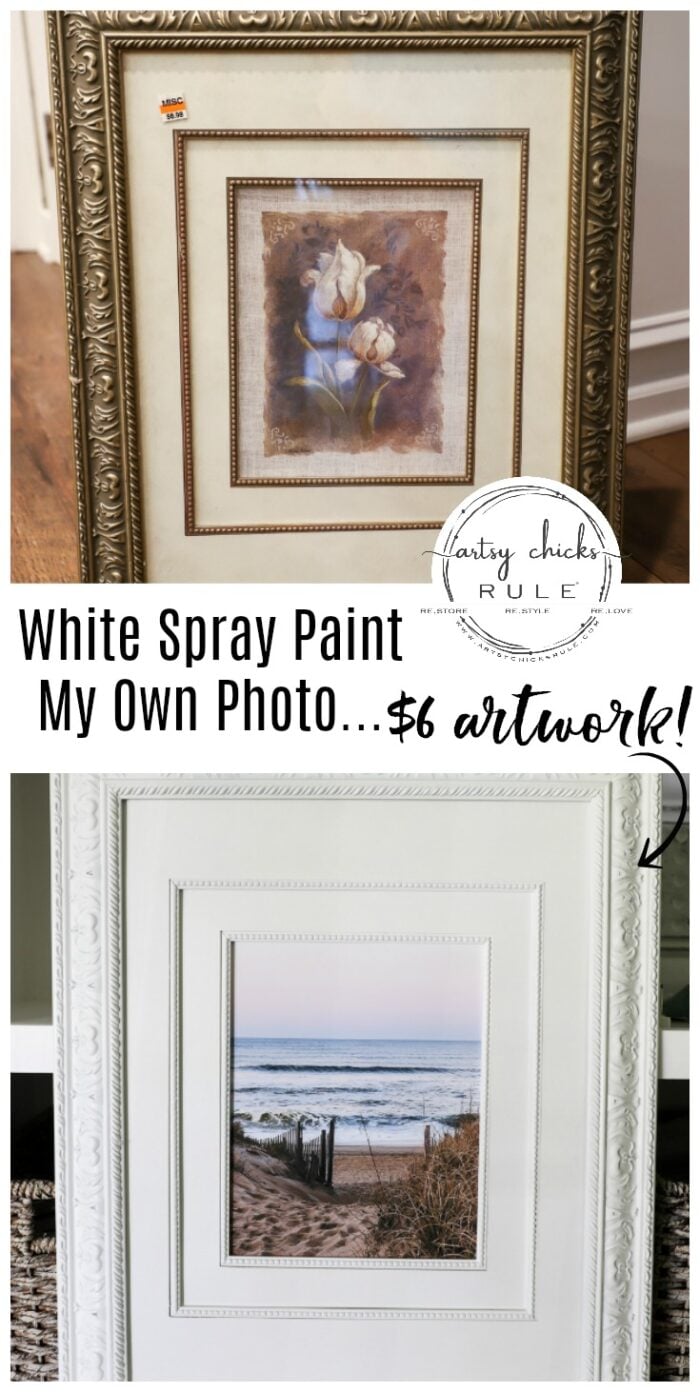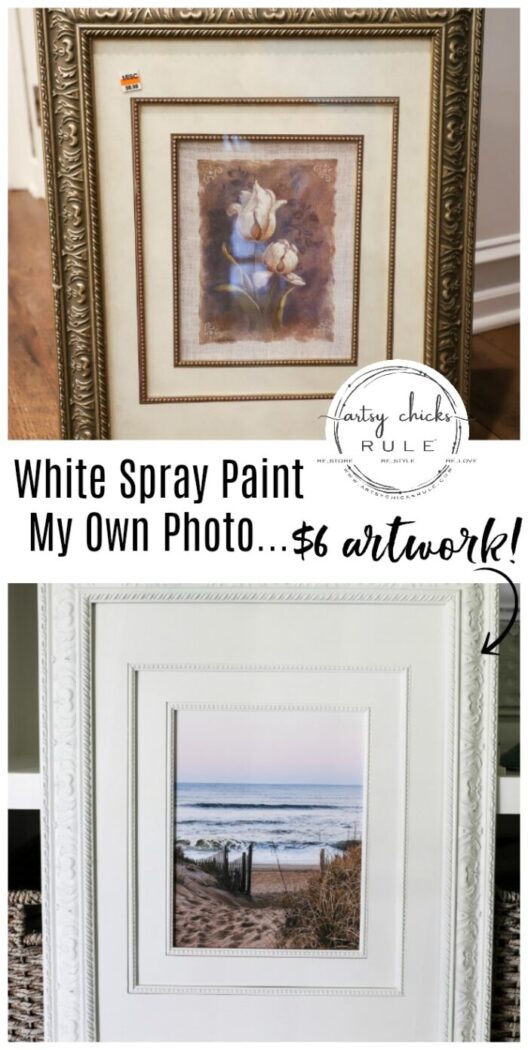 See that??
White spray paint and my own photo were all it took to makeover this $6 thrift store find.
Now that is a bargain!
I mean have you even priced artwork lately? It can be pricey.
Or have you tried to have your own photos matted and framed?? Oh my, even pricier sometimes.
So these old framed (and matted…or double matted like this one, even better!) prints at the thrift store are great finds.
$6 Beach Scene Wall Art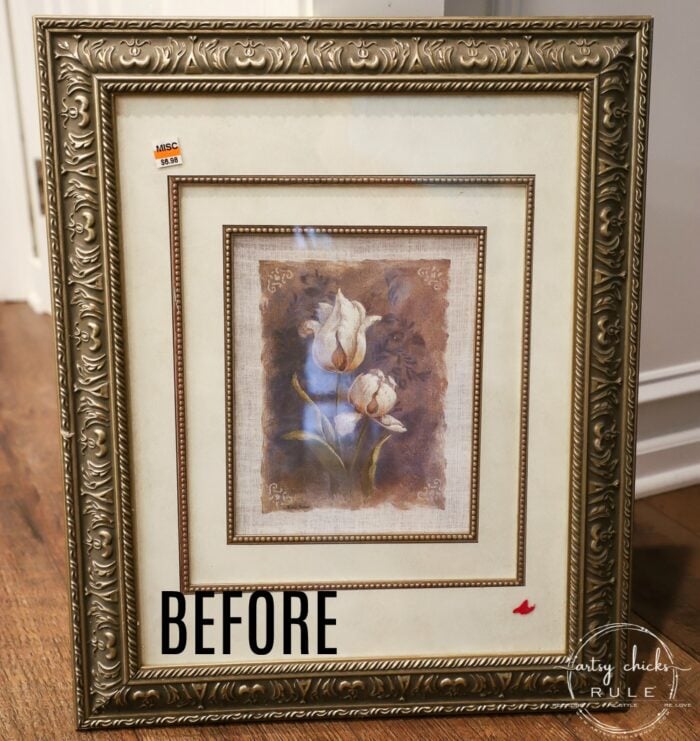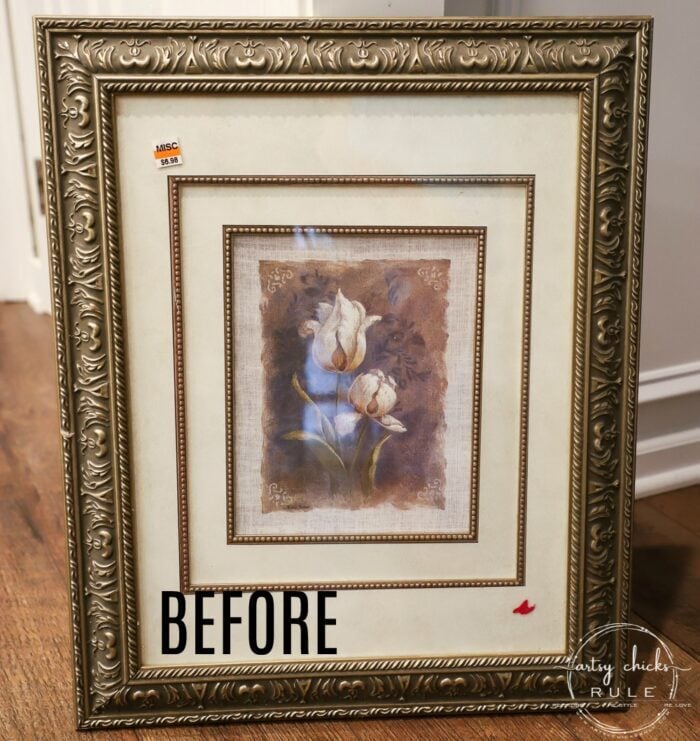 I've actually had this one in my garage for a while. So, it may have been one I got half price, for $3, I have no way of remembering.
BUT, even at $6, it's a steal.
I love the look of a double mat and knew I wanted to do use this for one of the photos I've taken of the beach at the Outer Banks.
I chose this one I took in April.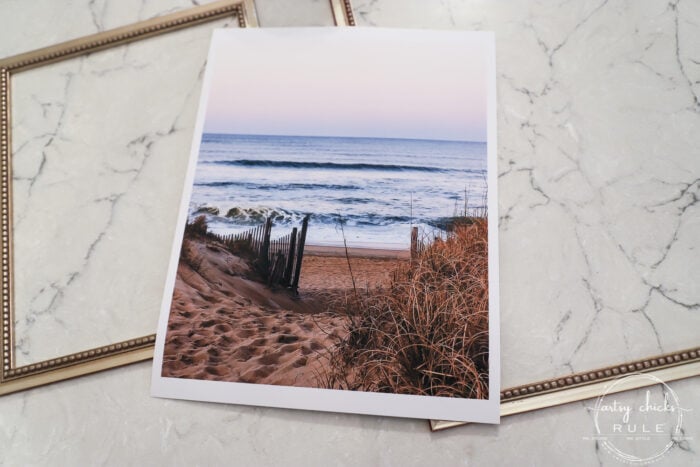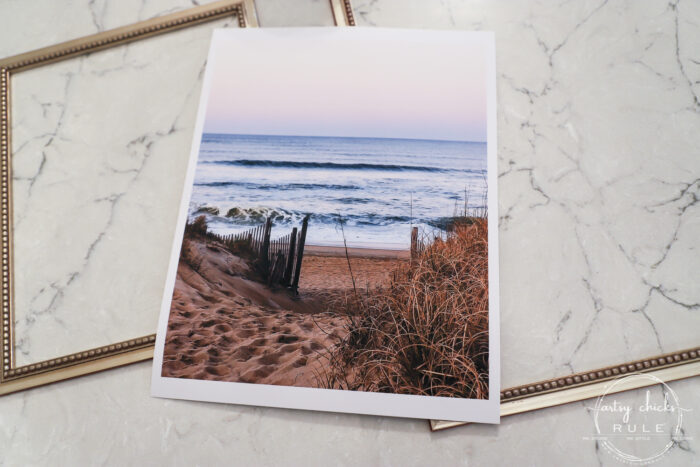 As a matter of fact, if you scroll down just a few rows on my Instagram feed on >>> this page you will see it when I posted it there. (or one of the 3-4 I took of that scene anyway) You can also see the true colors (gorgeous!) as the printed one doesn't look quite as vibrant as the real thing.
I printed it out on a thickish sheet of matte brochure paper because that's all I had on hand.
It worked out perfectly.
As you can see above, I gently pulled apart the frame and mats.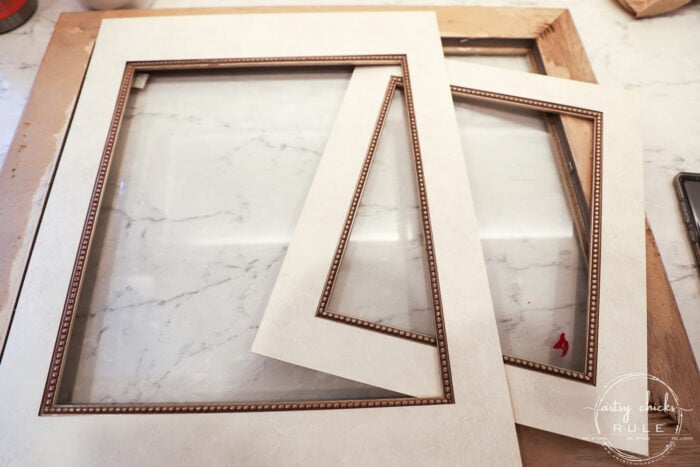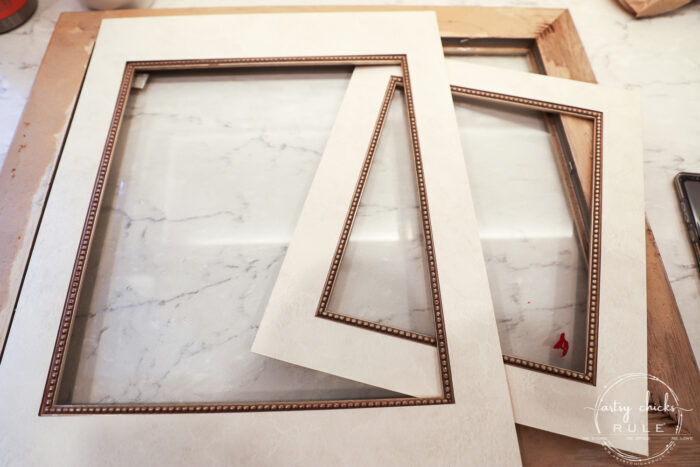 Luckily the sticky part on the back of the mats stayed sticky. Yay!
I could just re-use that sticky when I put them back together.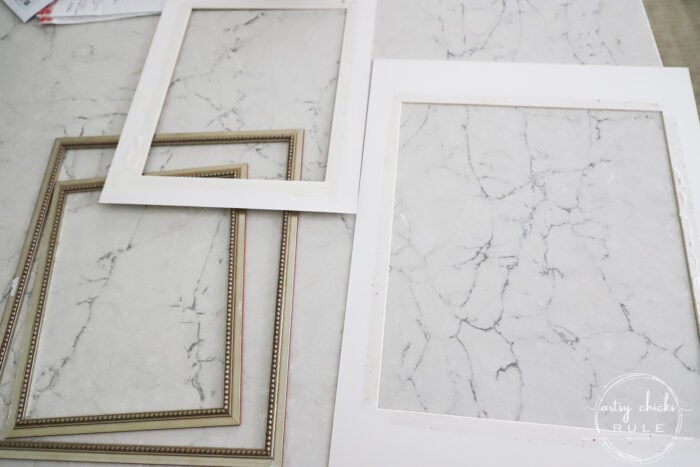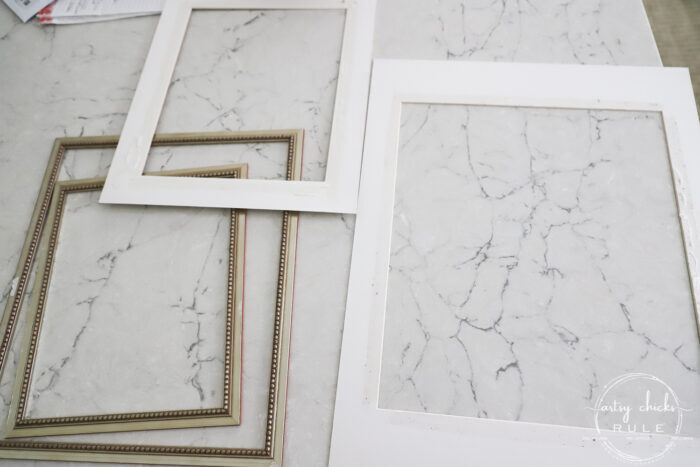 And when I said above, white spray paint and my own photo were all I needed for this makeover, I wasn't kidding.
Since the back of the mats had a sticky edge going all the way around, I laid them on freezer paper so they'd easily pull off without ruining the sticky.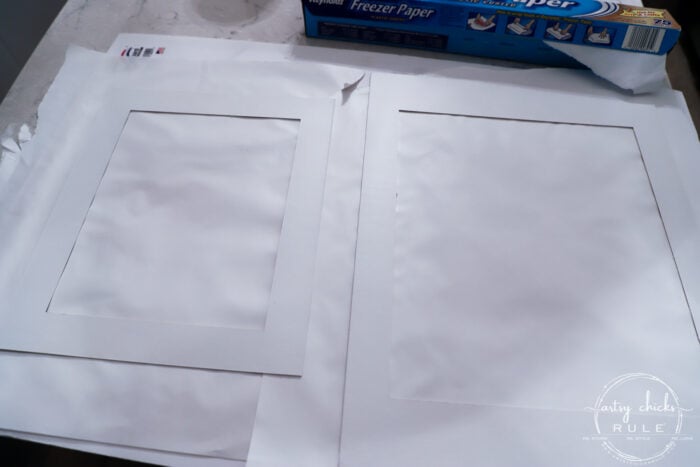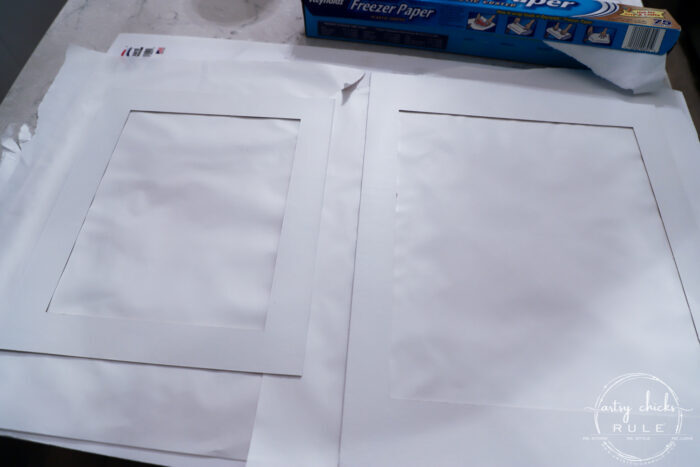 And then I spray painted them white. (I used a Satin White but it came out looking matte-ish on the mats)
I also sprayed the frame (and smaller frames inside the mats) the same color.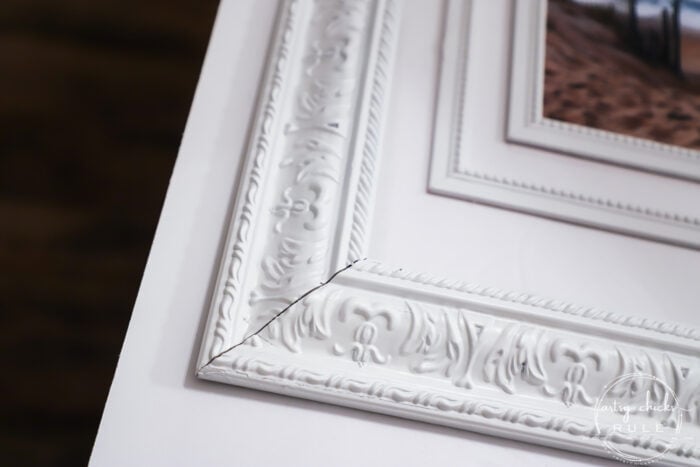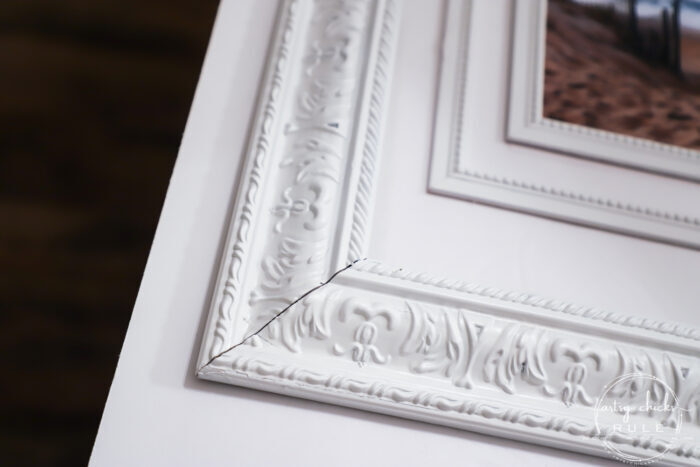 I decided not to do any other color, or distress the frames (which I had originally planned to do) because the colors in the photo were just so stunning.
I wanted the photo to be the star of the show!
Which I think was the right choice, don't you?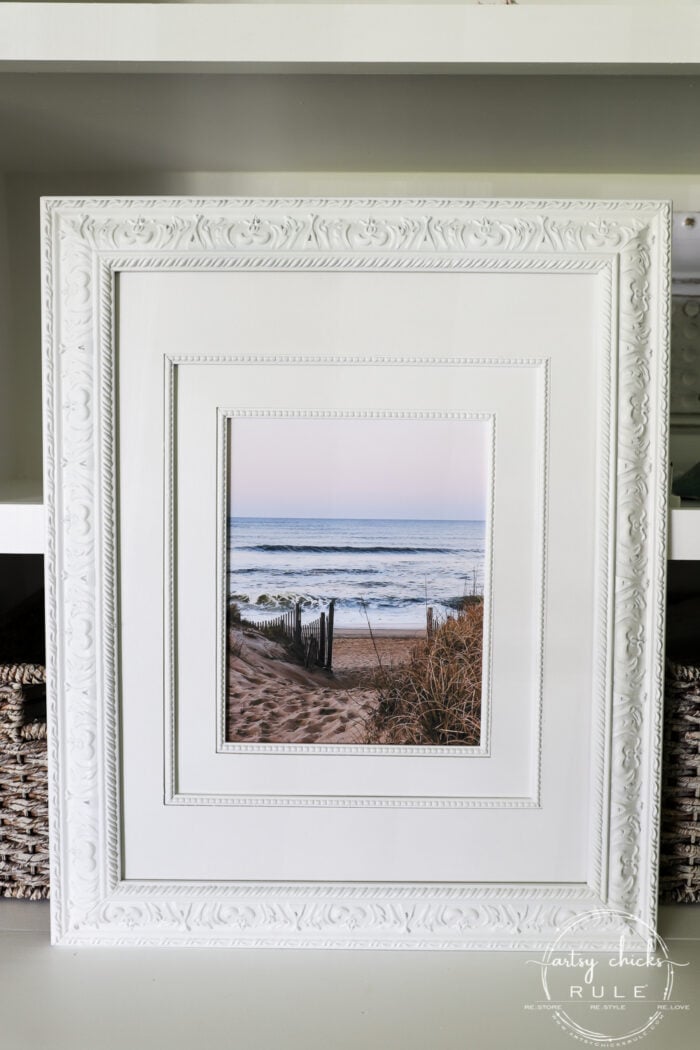 You might notice that crack in the corner of the frame in the previous photo. All 4 were like that.
Well, that would just not do so I caulked all four corners.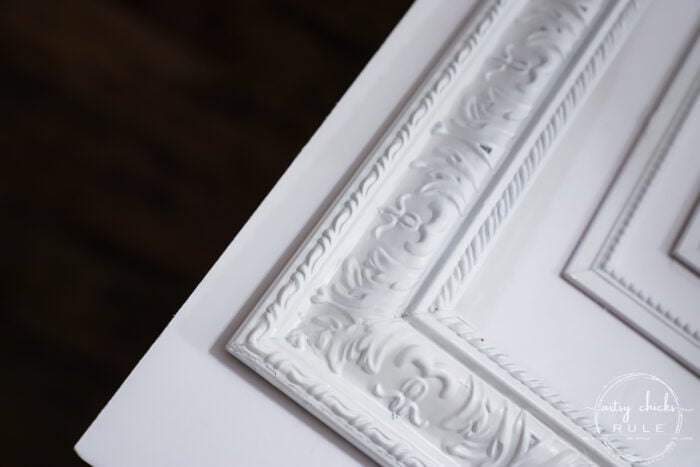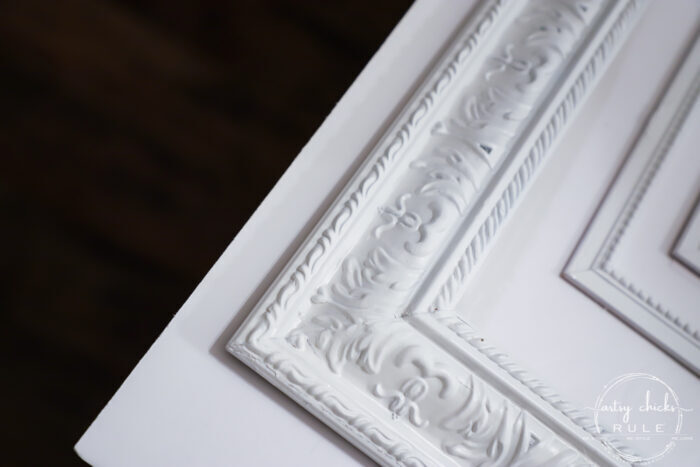 And then hit them with another quick coat of white spray paint.
Here's how I put it all back together on the backside.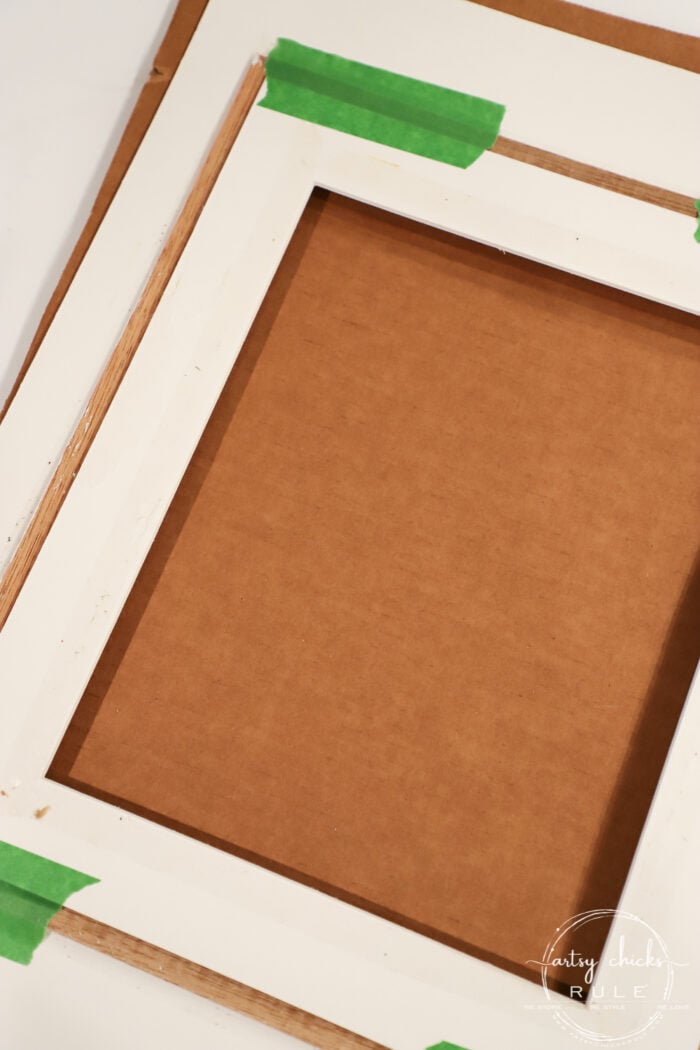 I used tape to hold the one frame and mat to the other. The sticky section of the mats worked great to adhere the frames to them.
Want to see some of these projects in "live" time? Hop on over and follow along with me on INSTAGRAM. I'm always sharing in my stories as I'm doing projects, finding new furniture, fun finds….just all the day to day behind the scenes.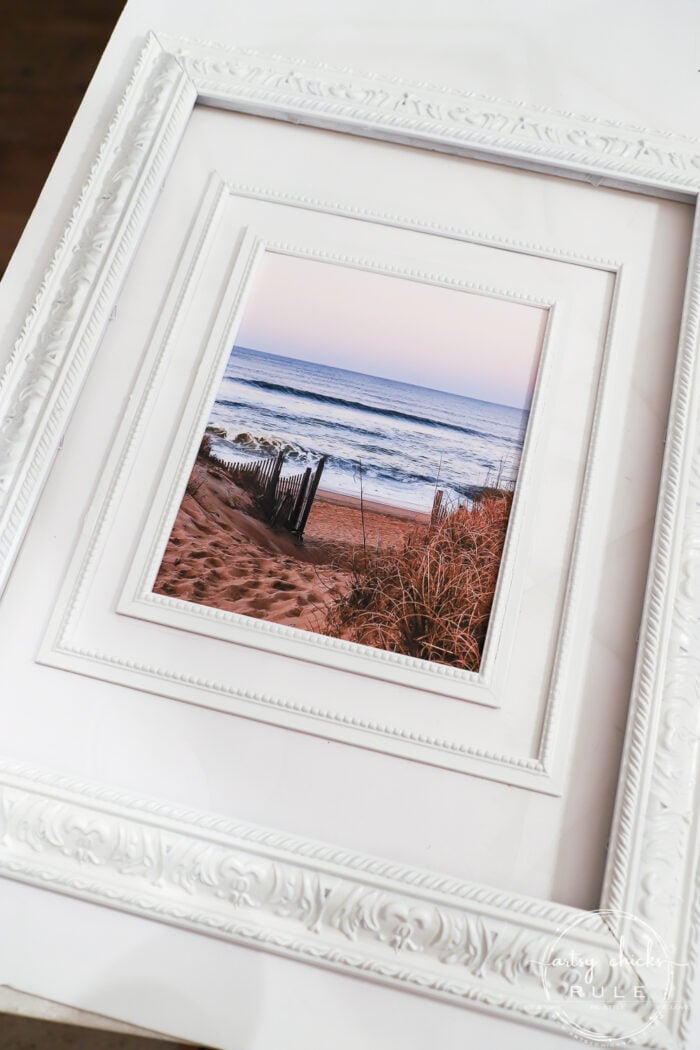 And done!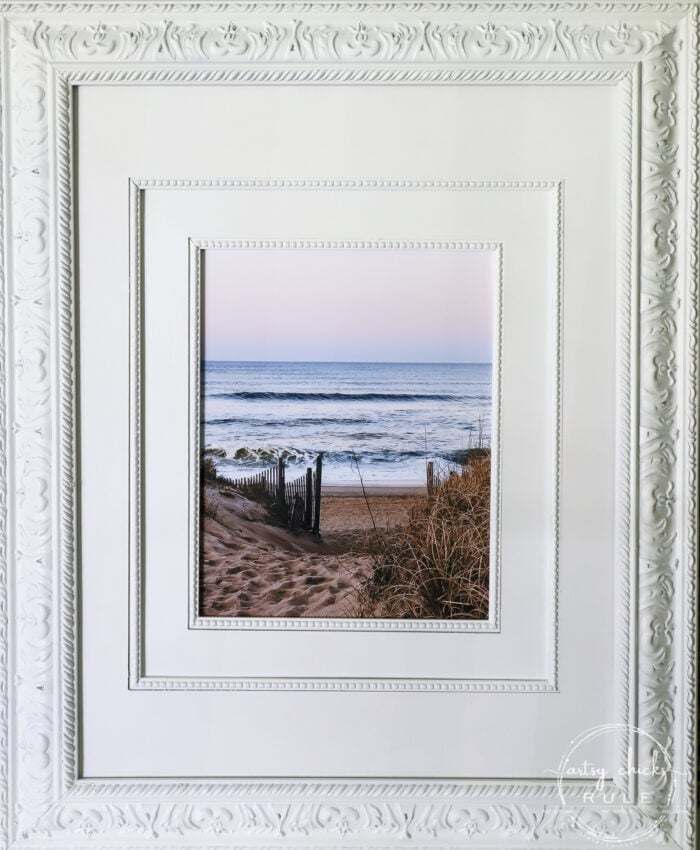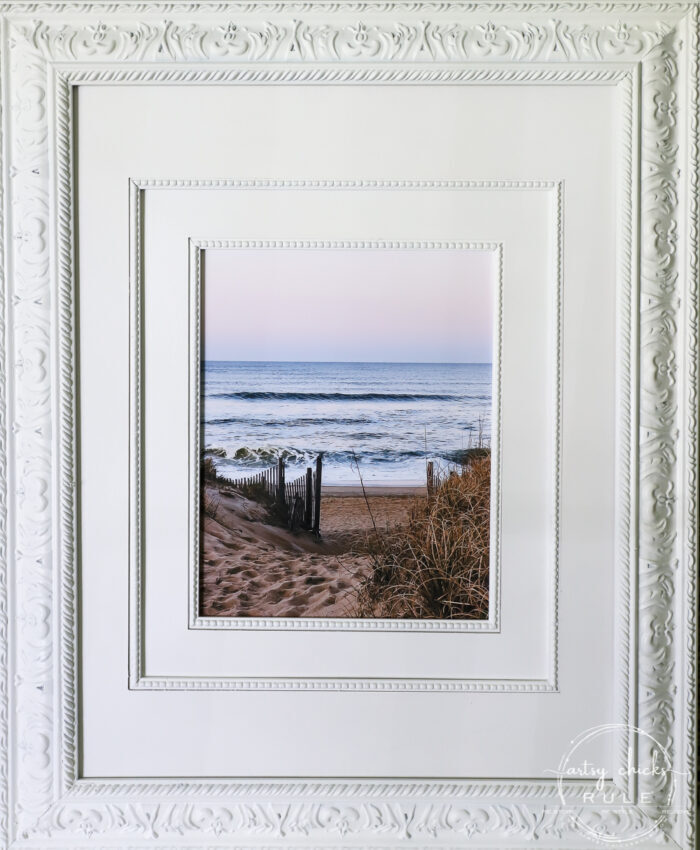 The picture above is without the glass.
For one, it's easier to take photos with the glass out (no reflections) for the blog.
And two, I like it better with it out. The glass had a slightly dark, green tint that I did not like.
I loved the brightness of the white paint and contrast of the photo that the glass just diminished.
I actually took photos both ways so you can see the difference. (although it's not so easily seen in the photos as it is in person)
With the glass…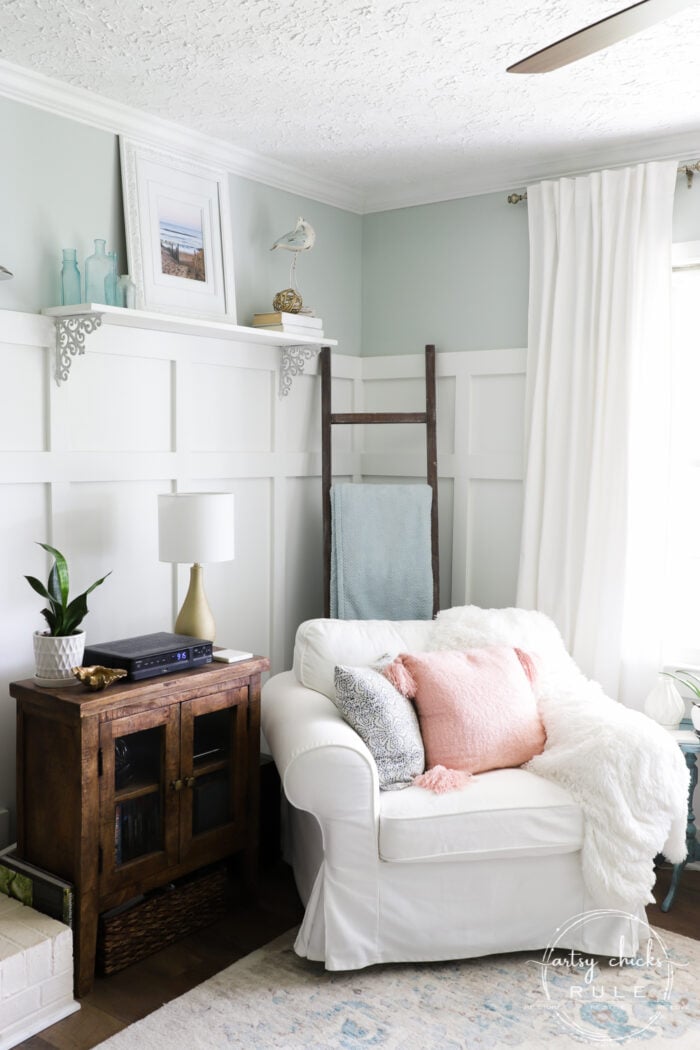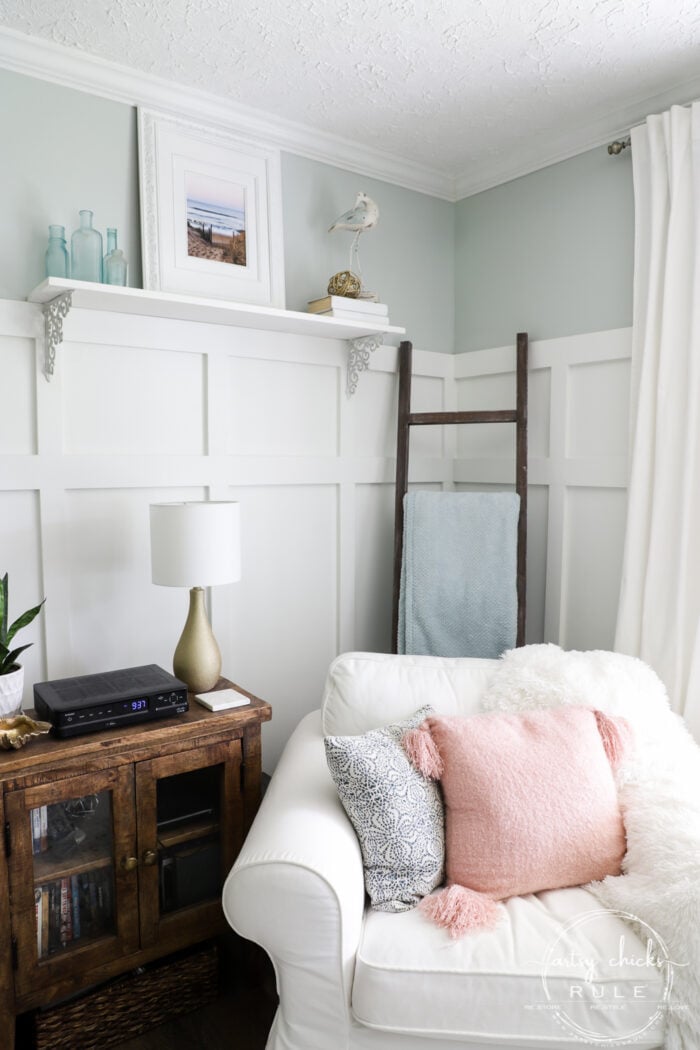 Ha! I know, you probably can not tell a bit of difference, but trust me, it is very much in person.
I should have done a side by side but it was sort of a decision made as I was taking photos, etc.
With glass…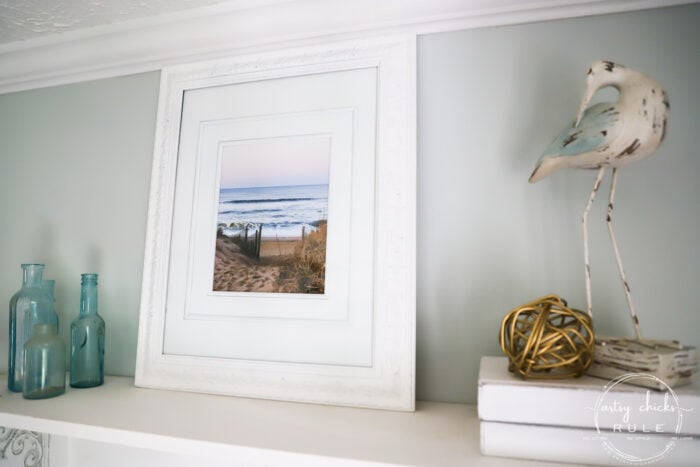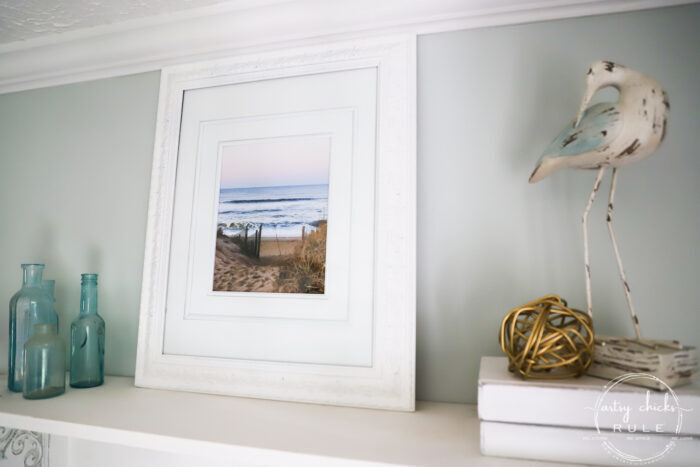 Without…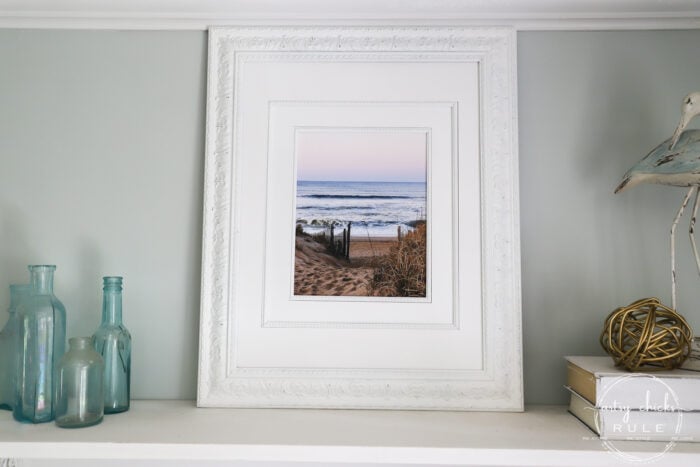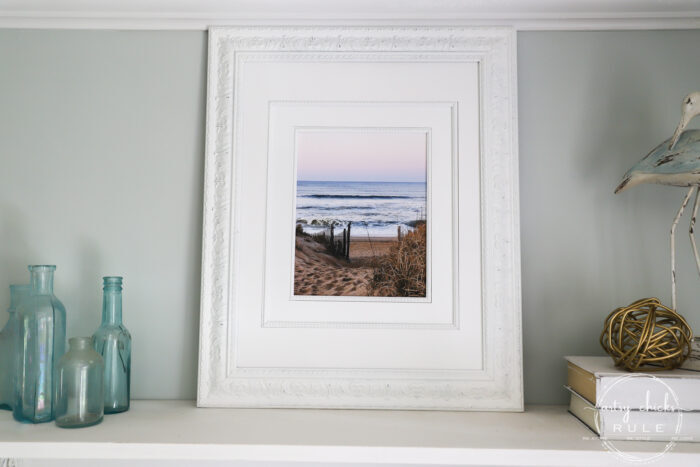 Not only that, it flattened out the look. I was actually liking the step-down dimension of the frames/mats.
Even the paper I ended up printing the photo on was a matte look so it all matches.
So I think I'm leaving the glass out.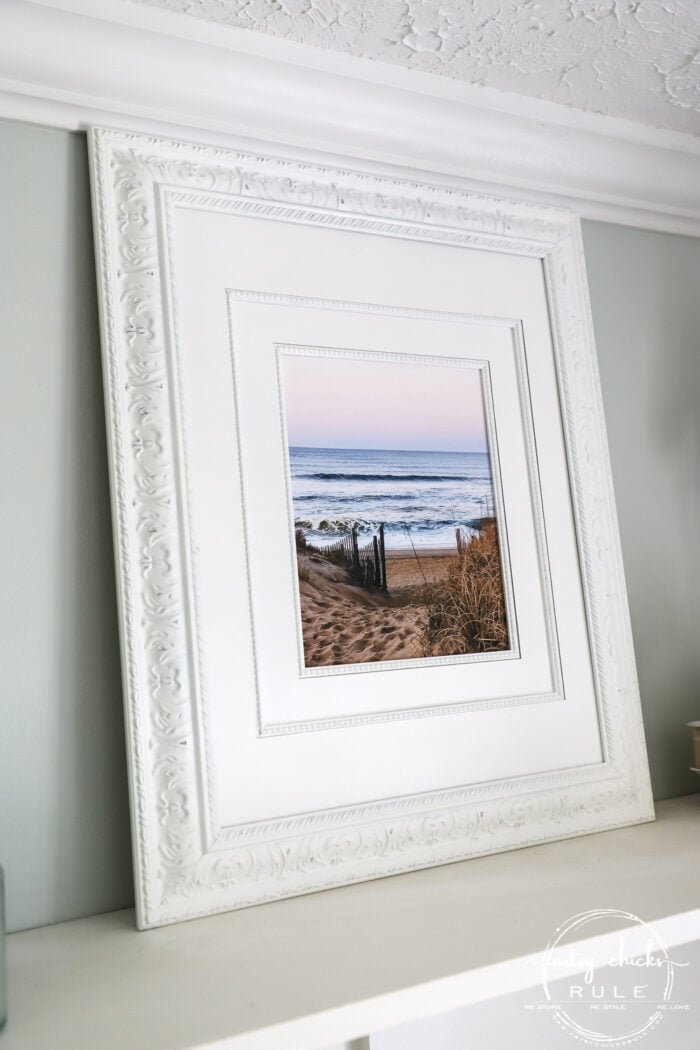 A lot of talk about that glass, I know! lol But it was an important factor in the look of this makeover to me.
A few closeups…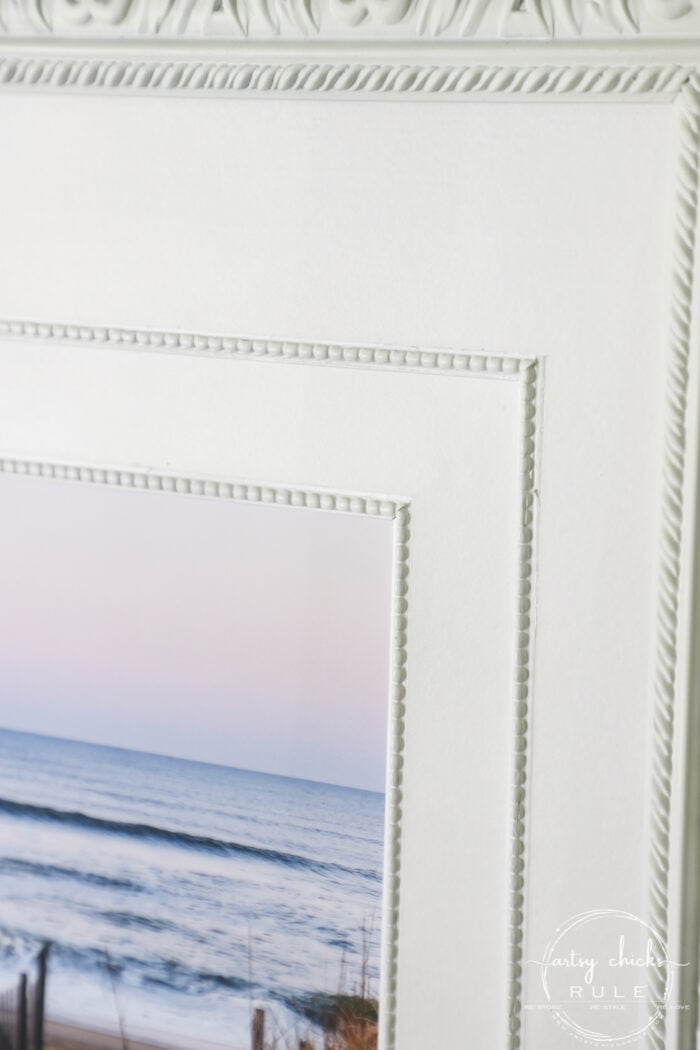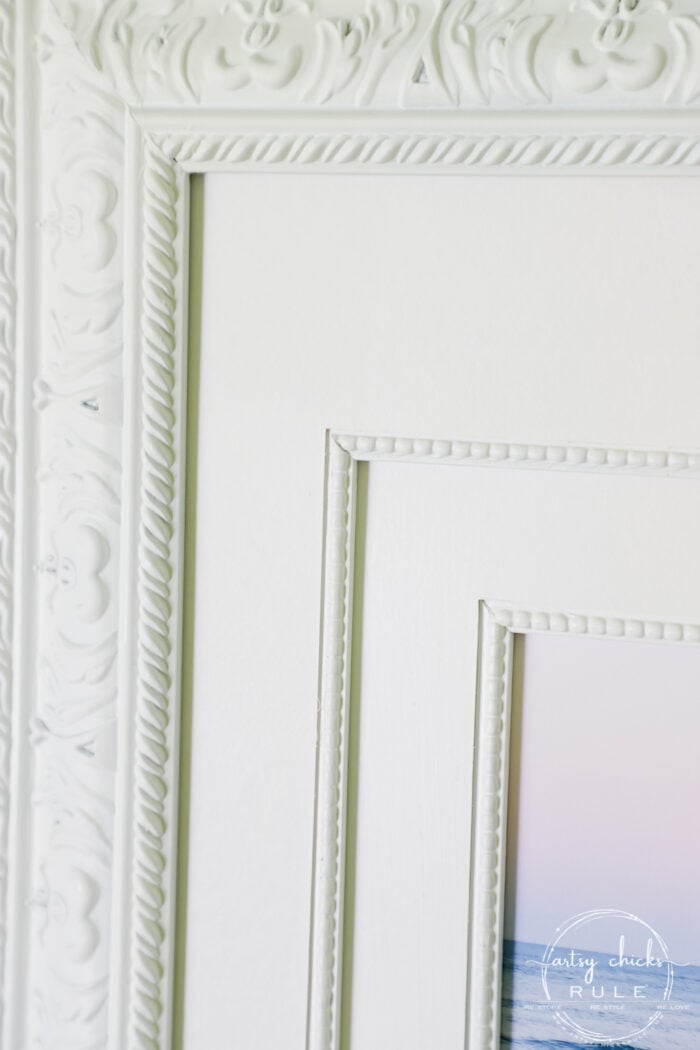 This beach scene wall art is just as pretty as something you might find in the store.
I think so anyway. :) (but so much cheaper, yes!)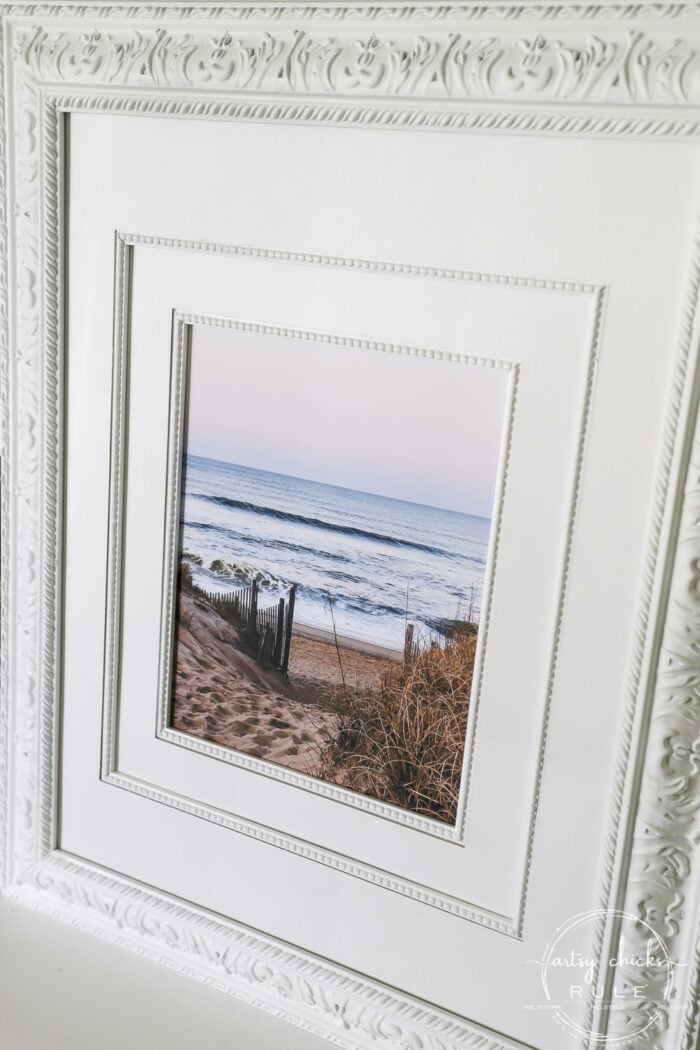 So much better without the glass.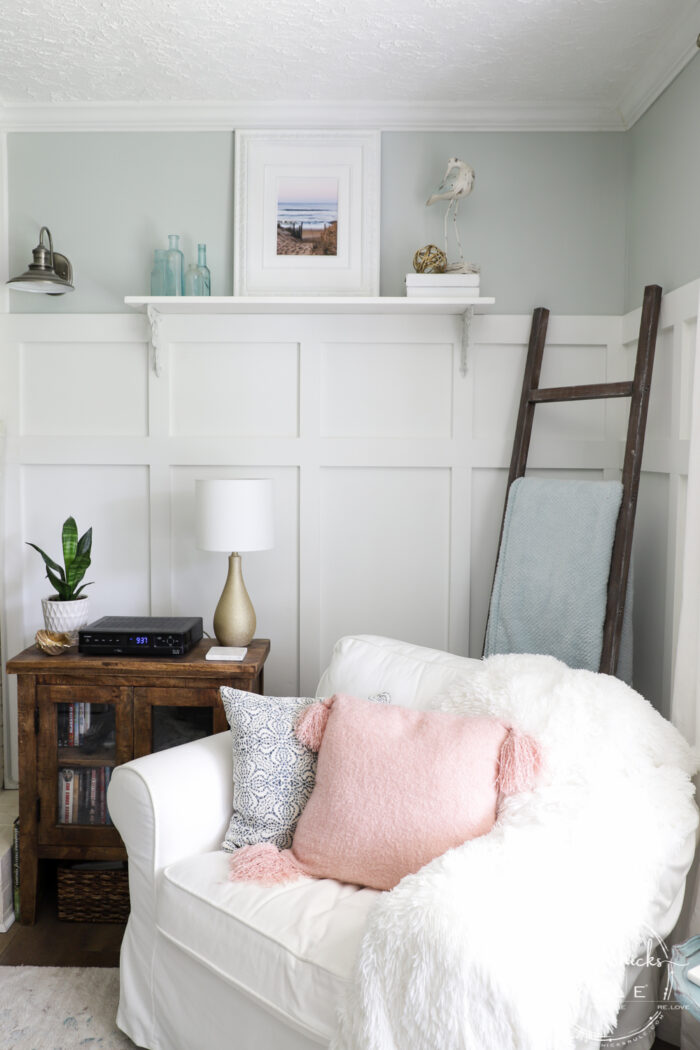 Happy with this one, for sure! Saving it for something special. ;)
Here's another similar project >>> DIY Coastal Beach Prints – Re-Use What You Have!
PIN it to save it!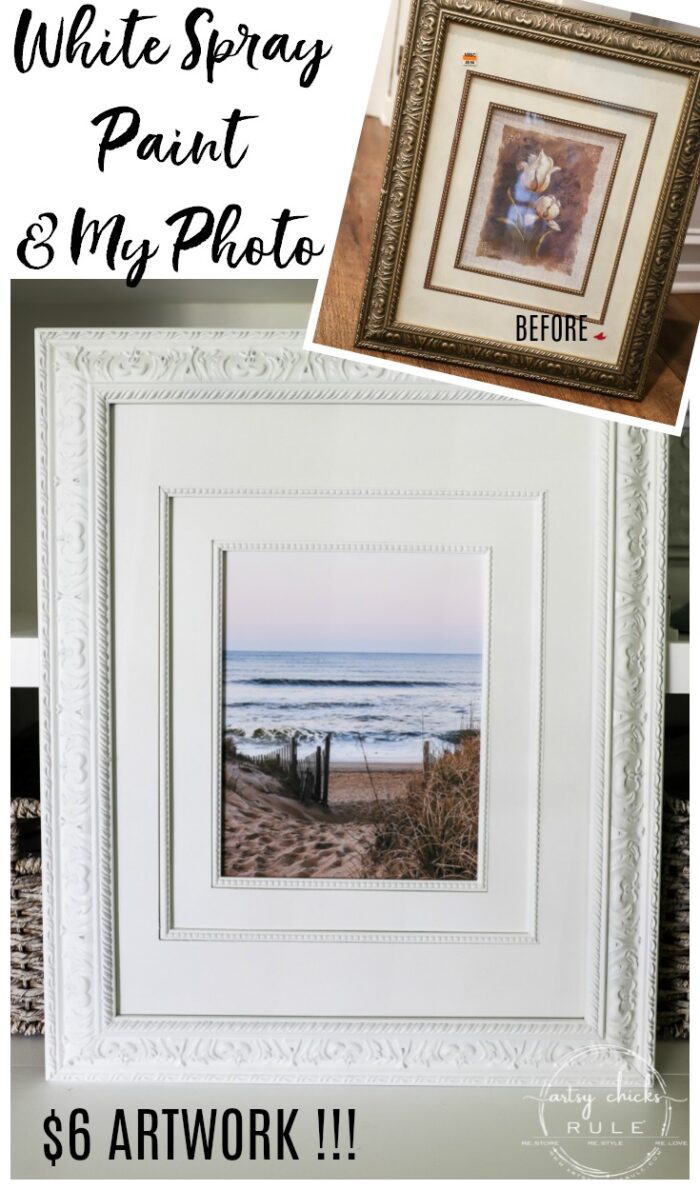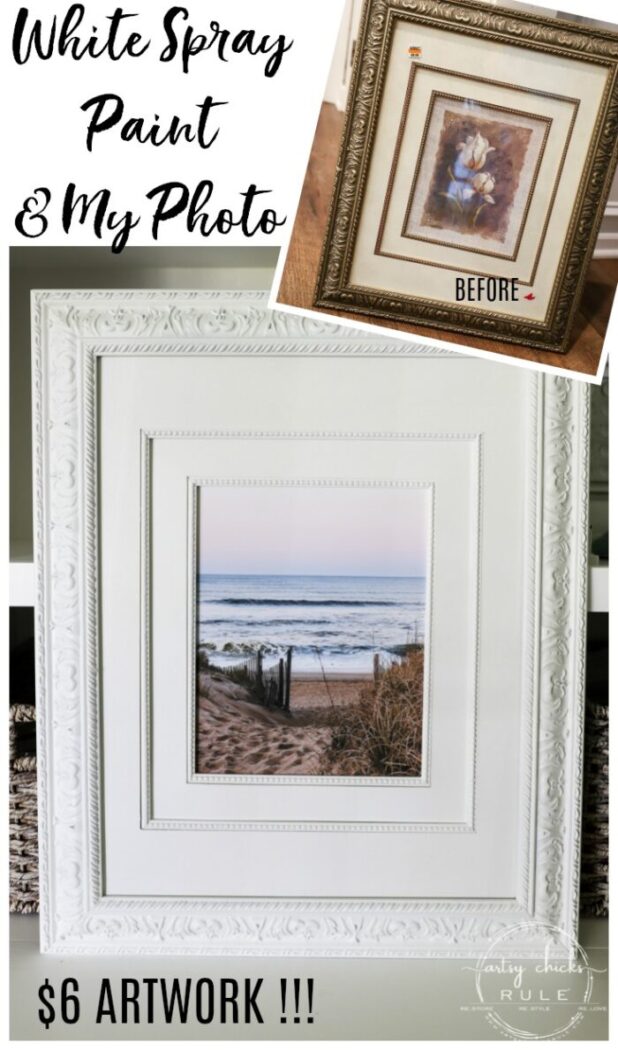 So next time you are cruising the thrift store isles, pick up one of these old matted and framed prints.
Bring it home and give it a quicky makeover like this with one of your very own favorite photos.
Here's what I'm sharing next!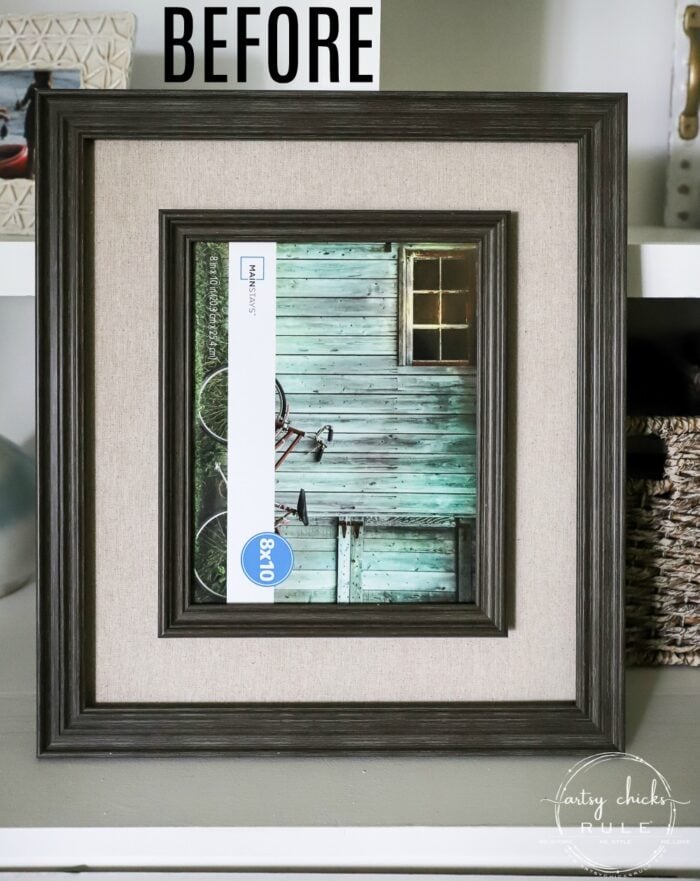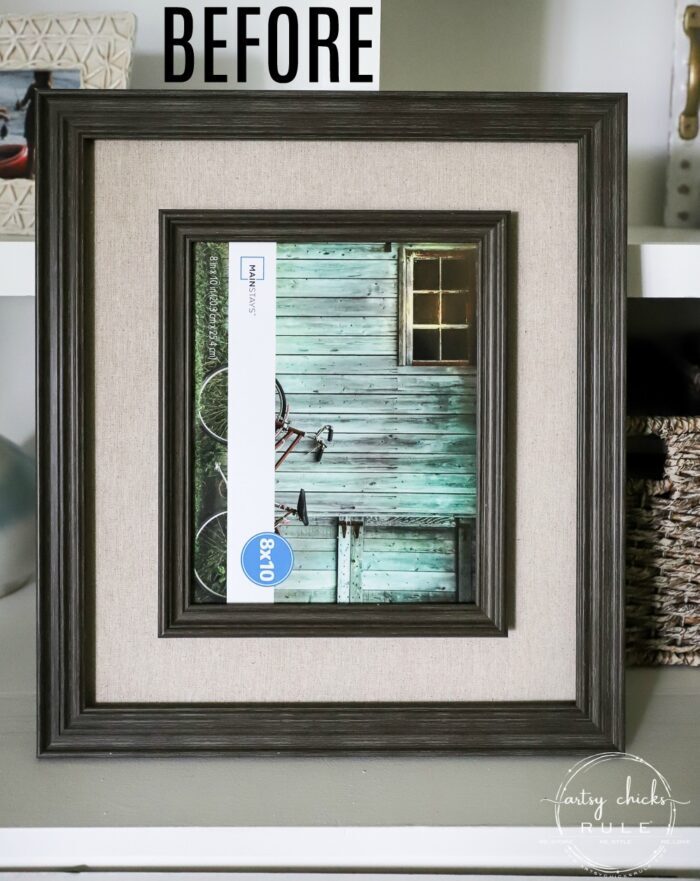 UPDATE!! See it now, here!!
Have a wonderful weekend, friends!
xoxo