DIY Coastal Beach Prints – Reuse What You Have!
This post may contain affiliate links. Please see disclosures here.
Hey Friends!
Today I'm sharing some DIY Coastal Beach Prints that I created using what I already had.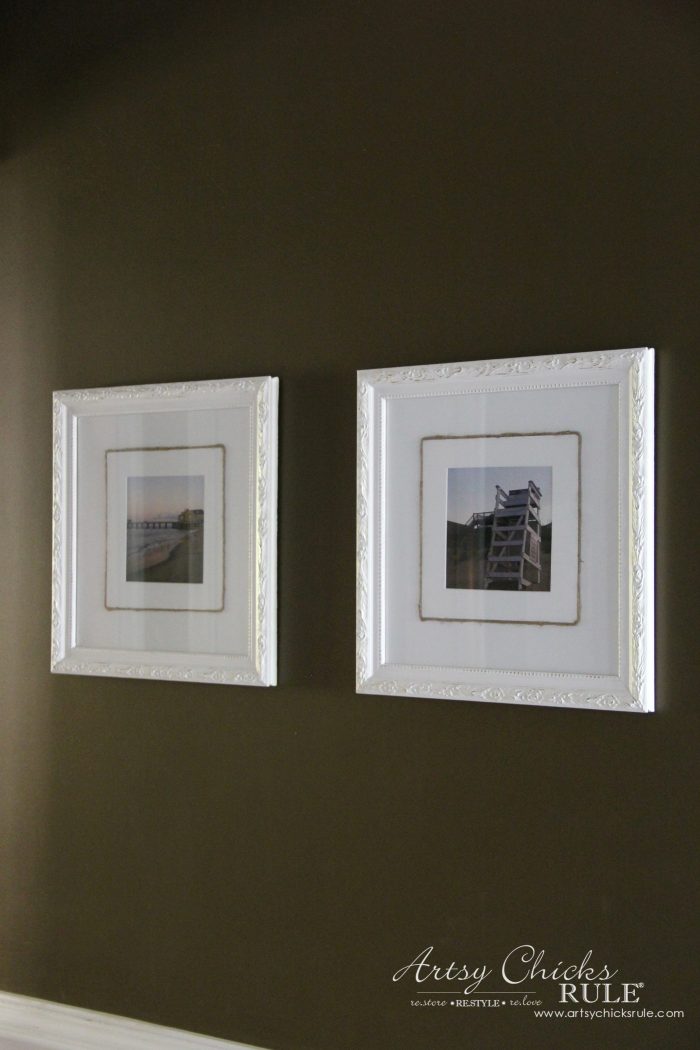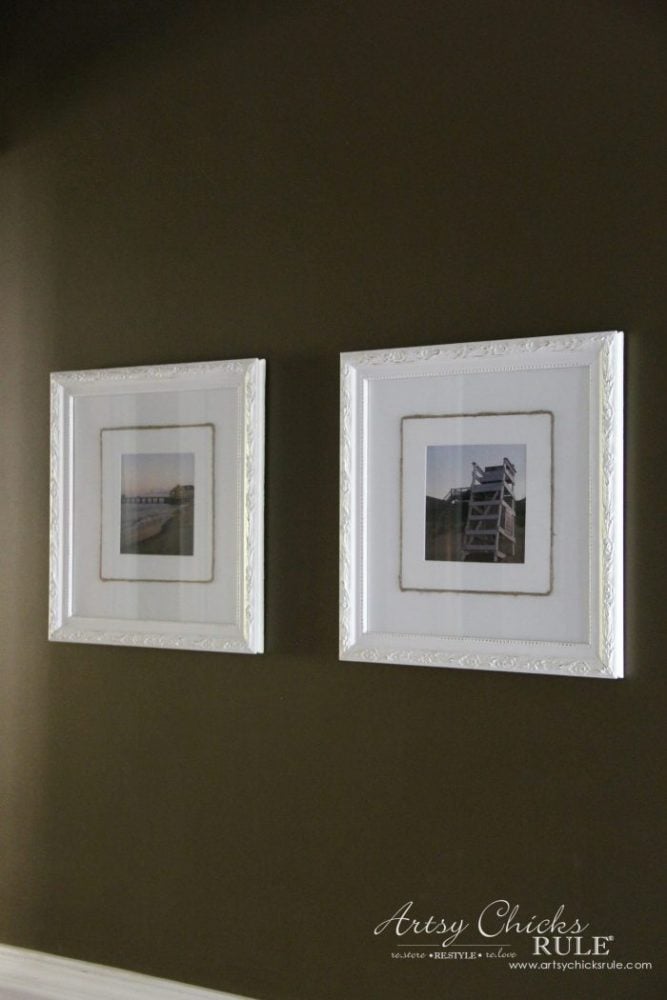 It's something I do and mention here quite often on the blog.
Here's a few examples of some other things I've pulled out of storage (or repurposed from the thrift store) and gave new life to:
"Faux" Weathered Finish Wall Prints
So let's talk about these….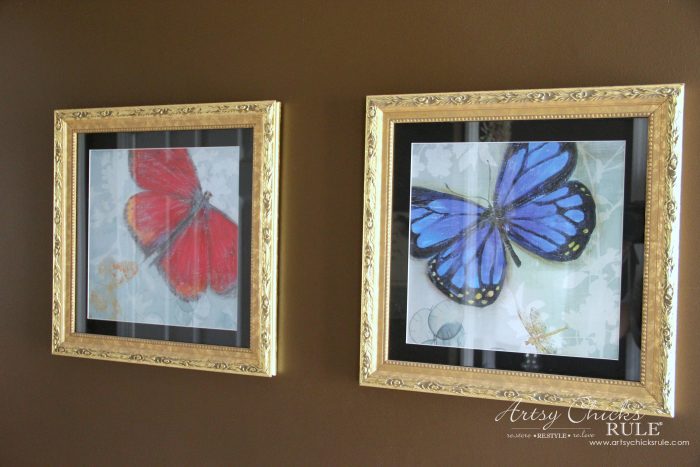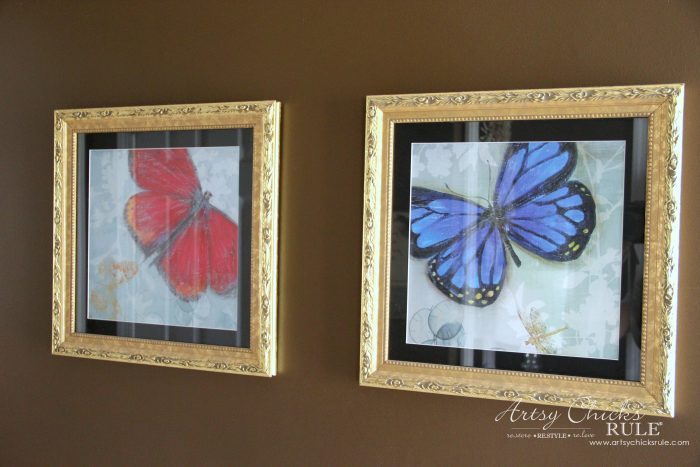 I bought these printed frames about 15 or so years ago. Maybe longer.
But they had this print in them originally….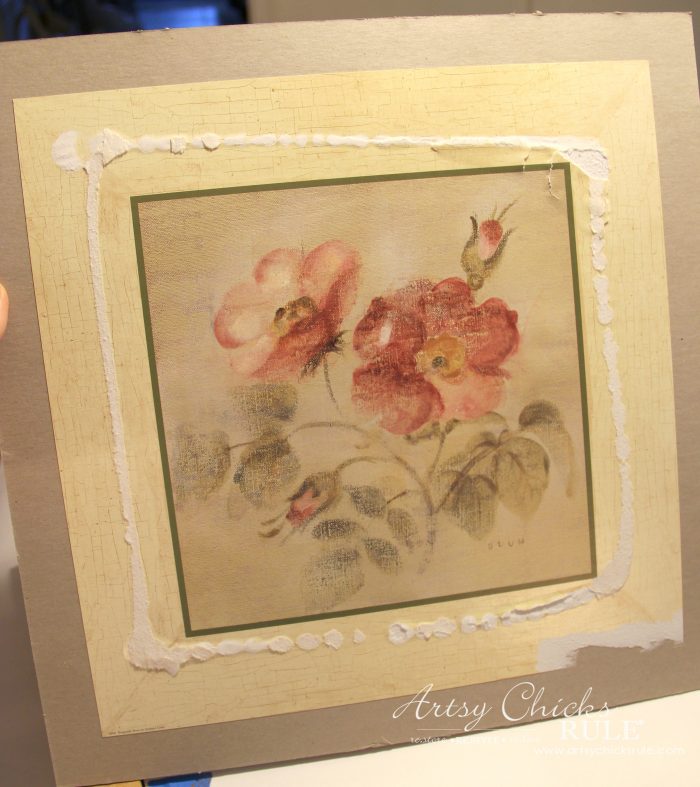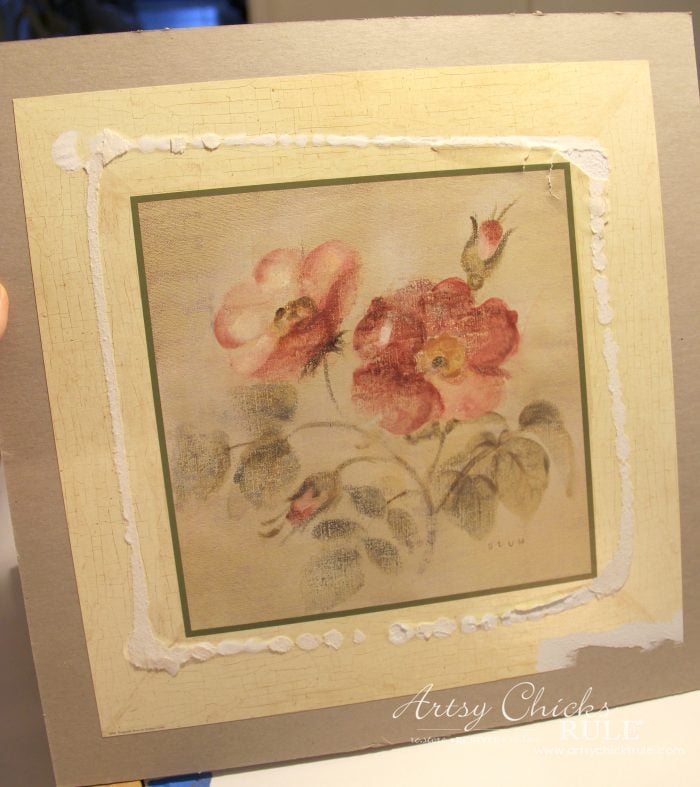 Really pretty and went nicely with my decor at the time.
But when I changed my decor, instead of buying new, I just bought new prints to go in the frames/mats instead.
These butterfly prints (about 6 years ago)…..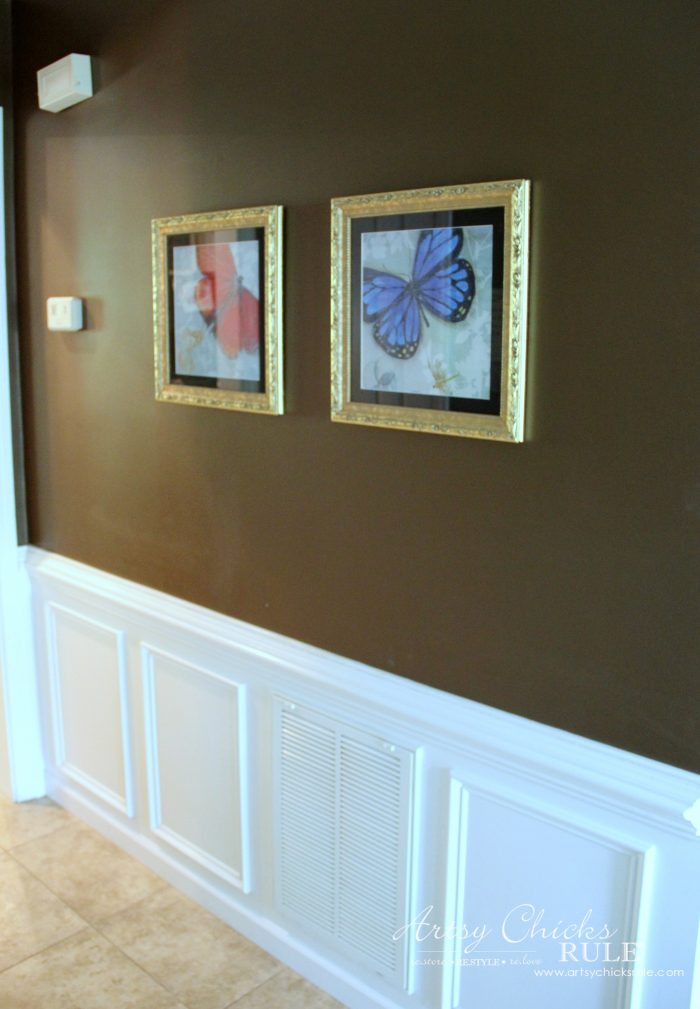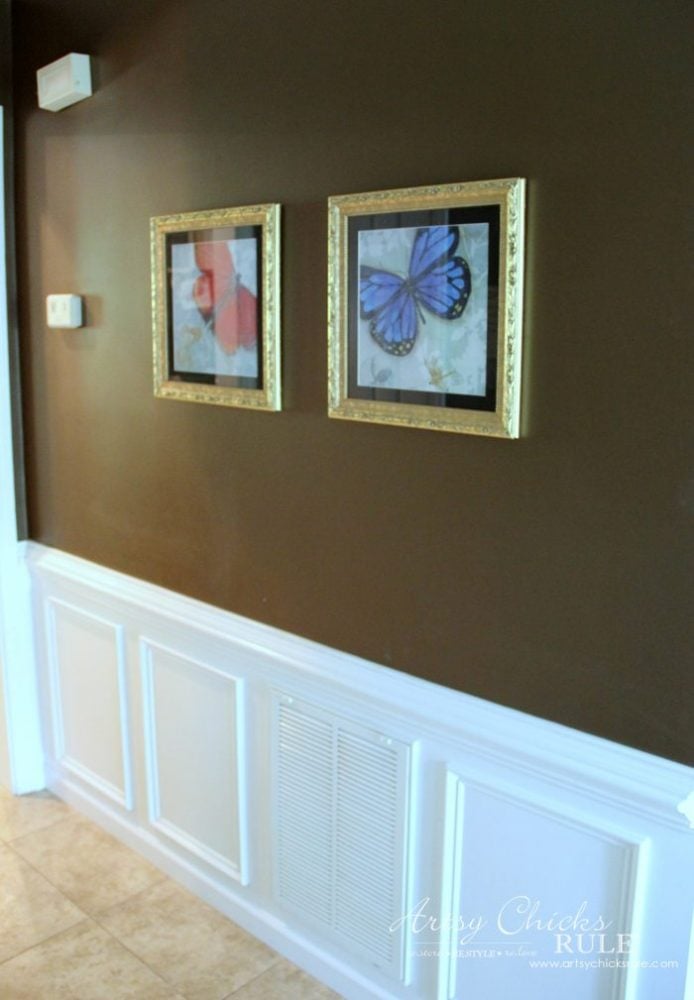 They no longer really match my very coastal, casual home so I've been wanting to re-do them for awhile.
I finally go around to it. :)
I wanted to try to use the same mats because those things are expensive to have cut!
But the photos that I wanted to use in them were ones I took with my cell phone.
Nice pictures but only sized to about 6.5 inches wide so new mats would have to be cut.
So I had them printed out at Kinko's and then hopped over to Michael's to get mats cut.
She gave me the price of $40 and I about choked. ;) I'm thrifty girl, after all!
So, in trying to get the cost down ("be cheap" lol) I told her to make them smaller and I would 'double' mat it.
Perfect!! $26…better.
But as I was walking out with my newly cut mats, it hit me.
Duh, those are too small now. I am not sure at all what I was thinking??
But I can tell you this, those mats were NOT going to go to waste.
I just had no clue how I was going to make it work.
I threw around a few different ideas but in the end decided to run up to the Dollar Store and pick up some foam board.
I used the cardboard from inside the frame as a guide to cut the foam board.
I'll include affiliate links for you, when possible. See disclosure, here.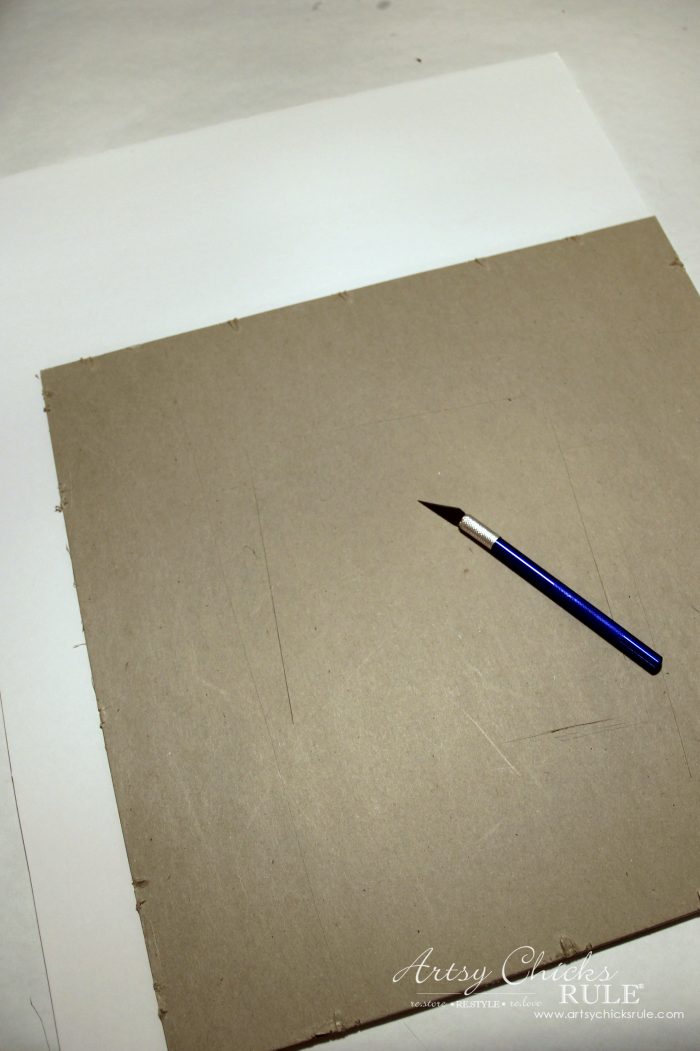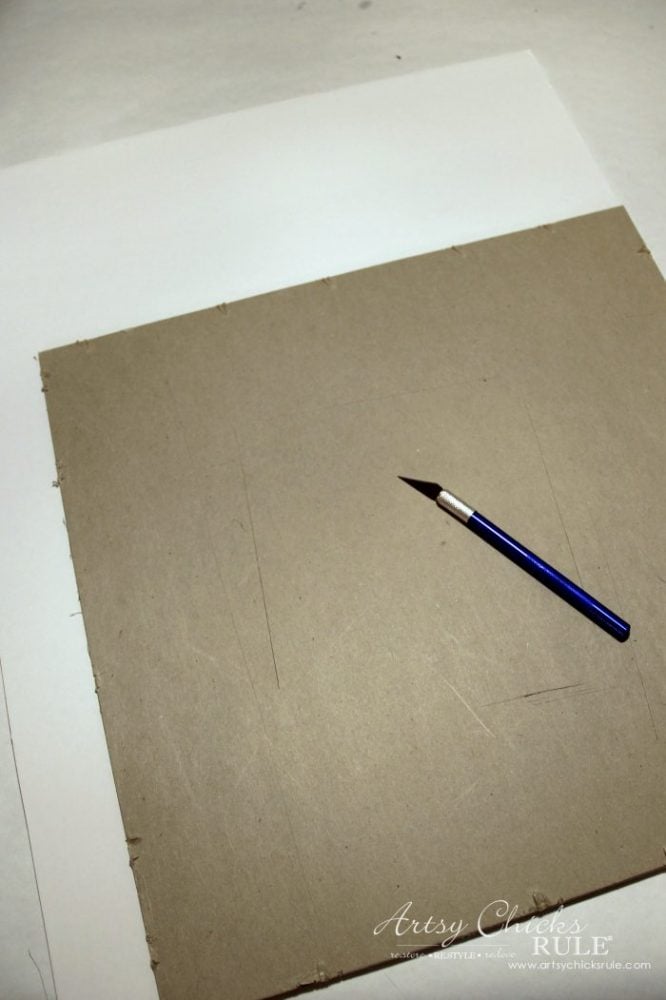 And used my handy x-acto knife to cut it out.
You can find it, here.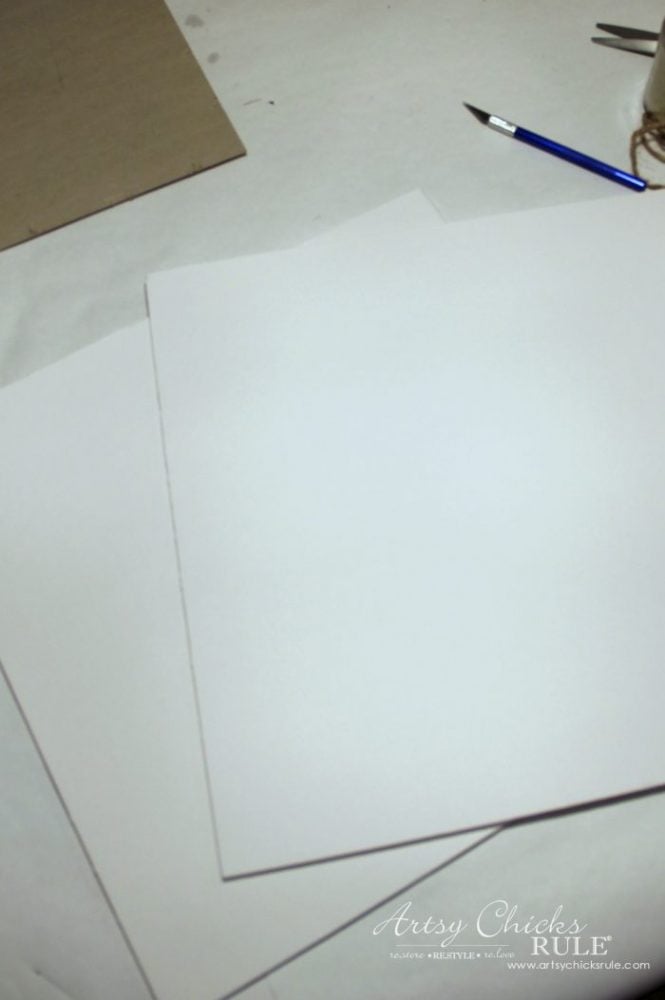 Once they were cut, I painted them and the mats with chalk style paint so everything would match. (by the way, I left the mats unsealed)
You can find the paint, here.
I then took the way too small mats I had cut … ha!…and lined them up on the new "mat" I made with the foam board.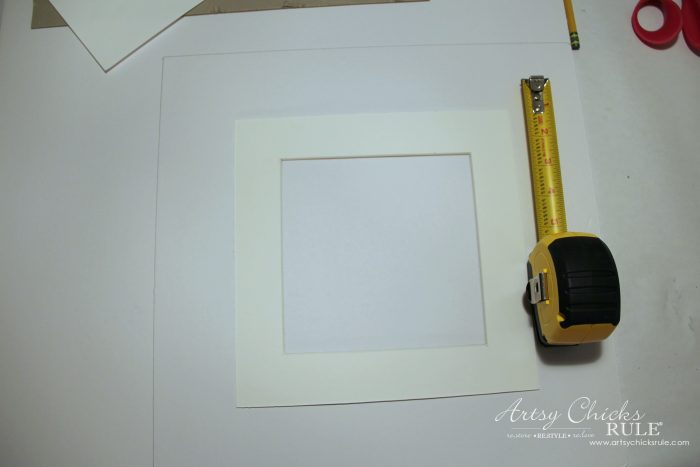 Once the photos I took were inside the mat (using double sided tape), I attached them, also with double sided tape, to the foam board mat.
You can find the tape, here.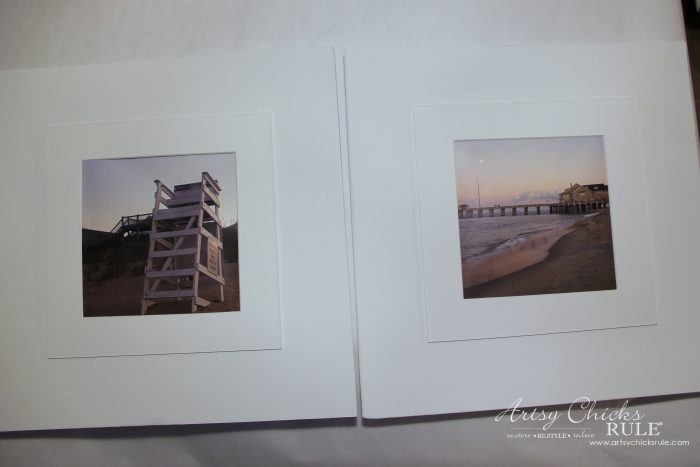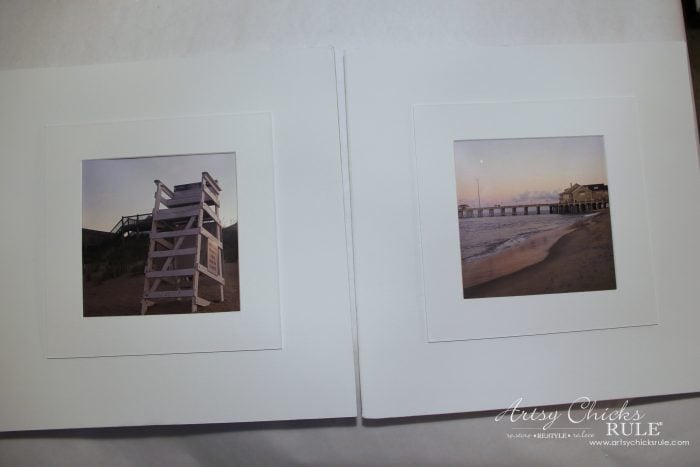 They looked pretty nice like this and actually very similar to what I originally envisioned. (minus the outline of the small mat)
But…I went a step further and decided to add a bit of rope around that outline.
Partly to camouflage it and partly to give it a little something extra, a coastal beachy touch.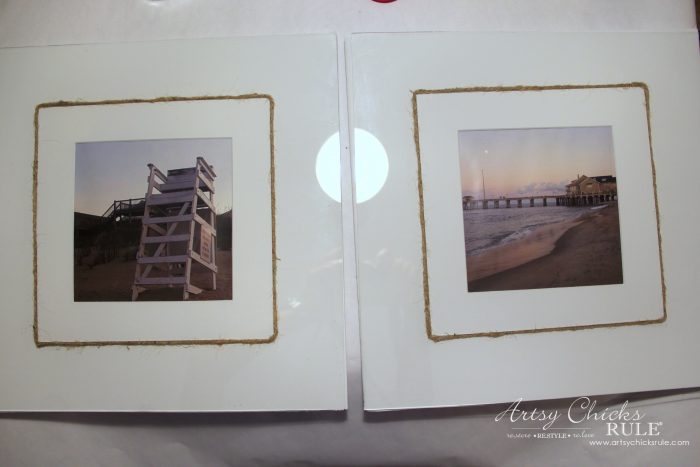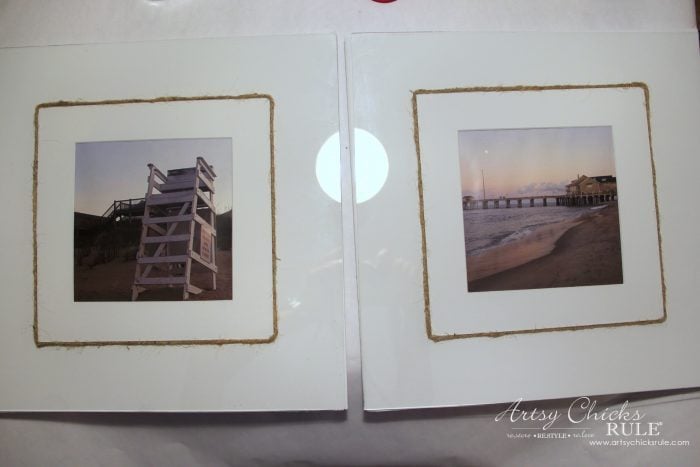 To be honest, I wasn't so sure about this decision at this point.
But I continued on and painted the frames the same color I painted the foam board and mat.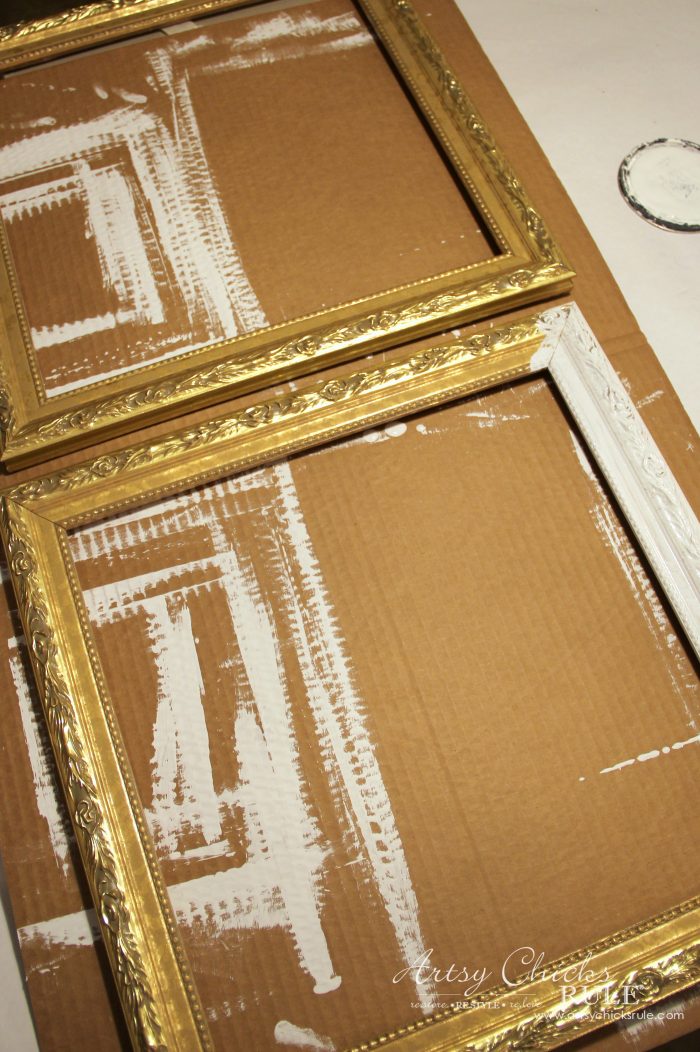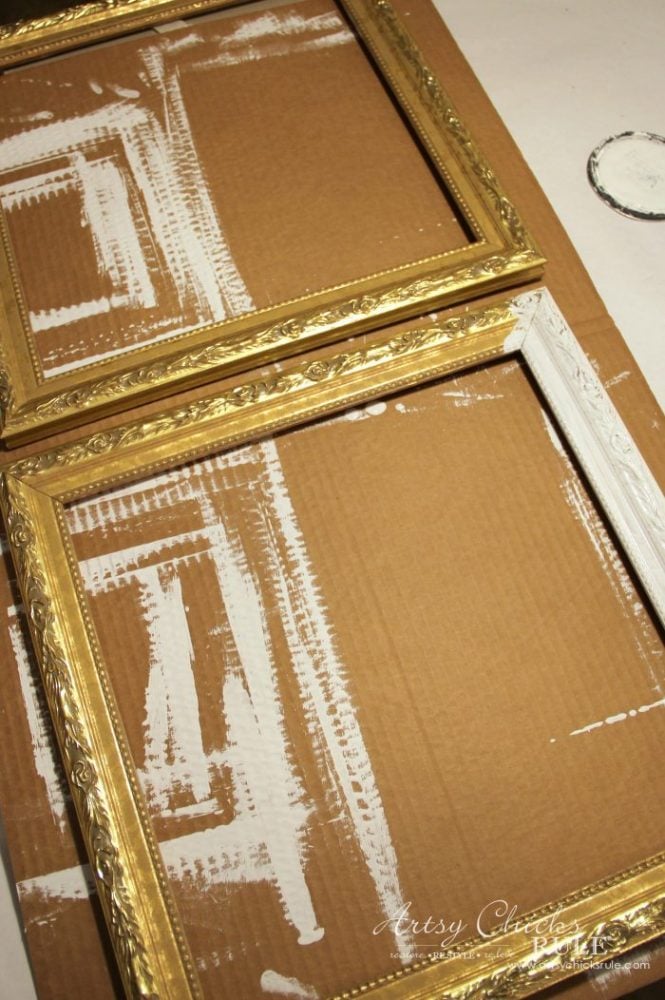 I used 2 coats and then went back over with a damp cloth and removed a bit from the edges….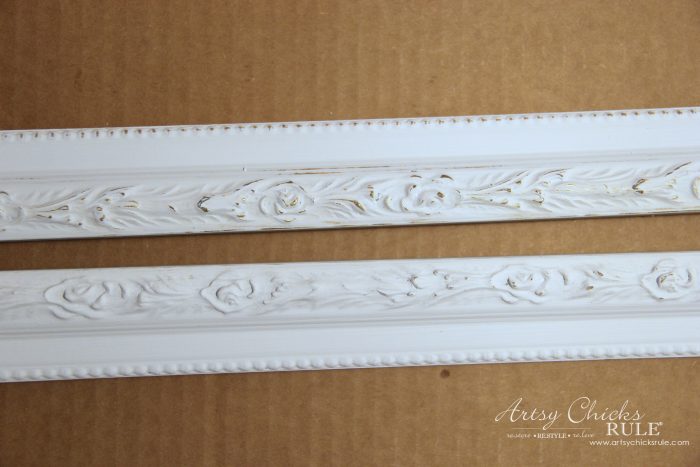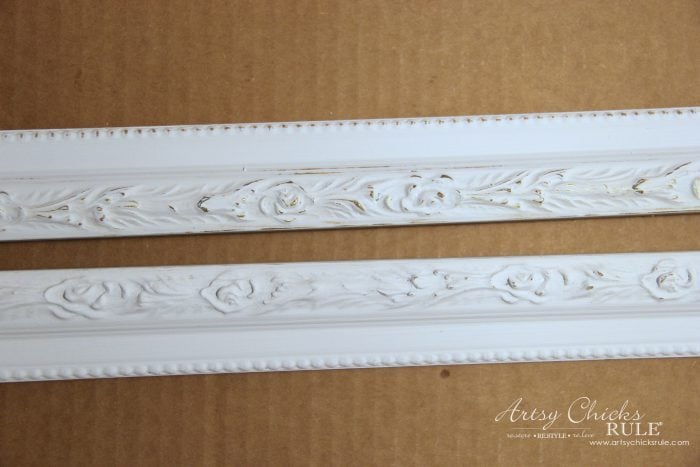 This gives it a bit of a worn, casual look.
I sealed them up with my fave top coat.
You can find it, here.
I put them in the frames and stapled to secure.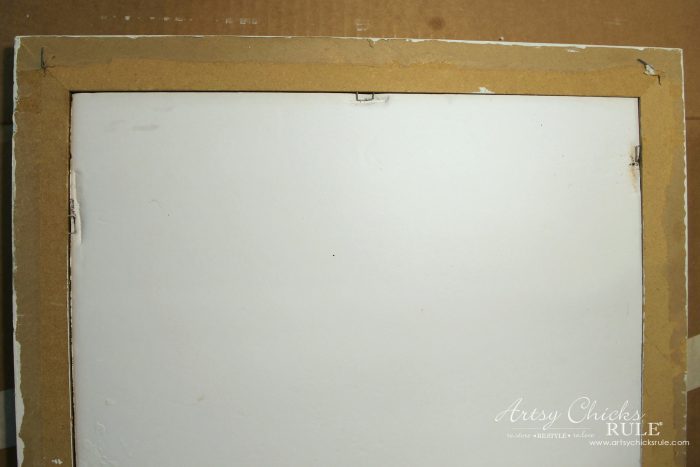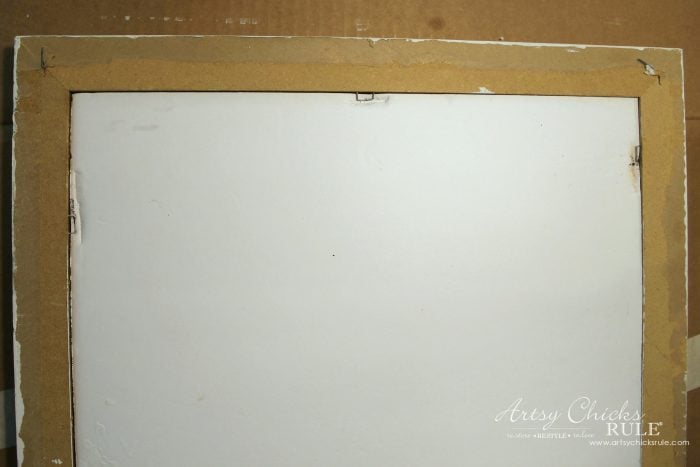 I was fighting with my staple gun. I think this one has seen it's last day! ;)
Here they are, all finished!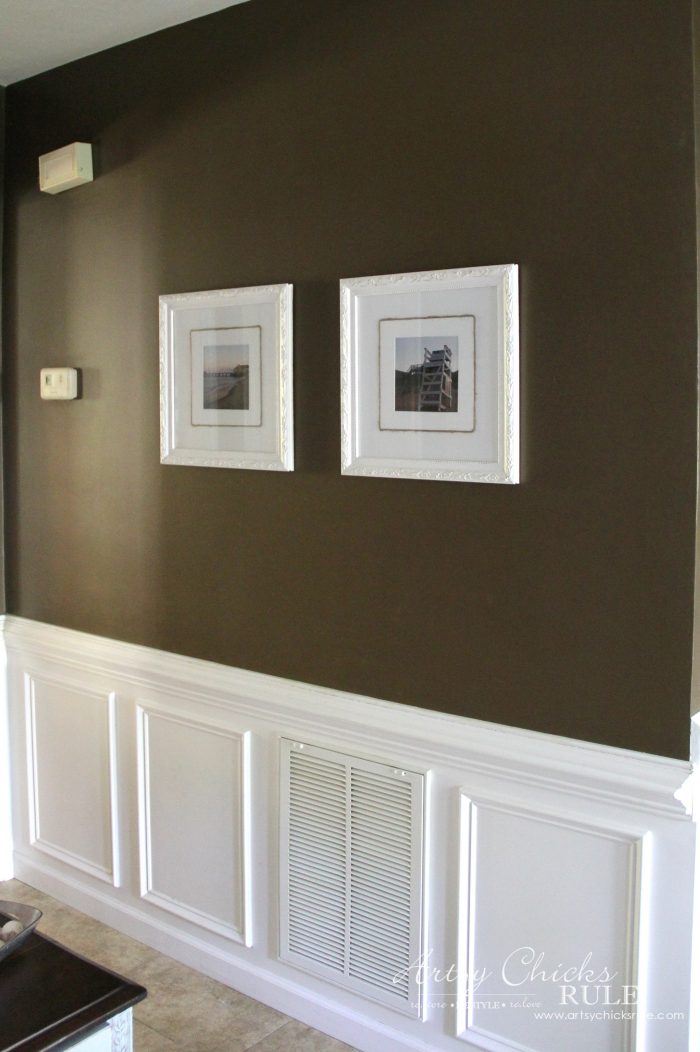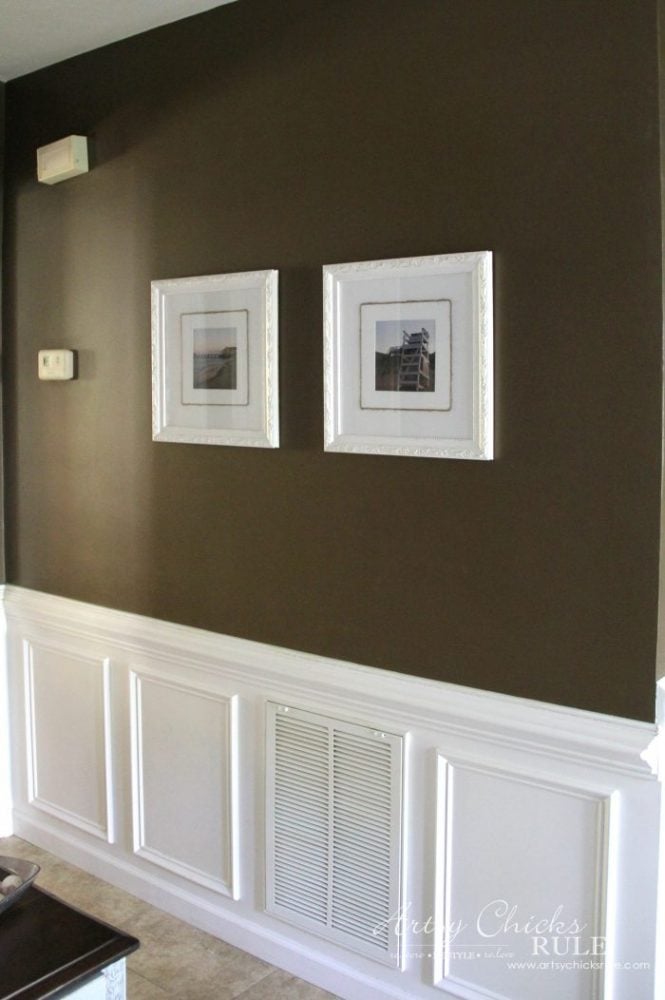 And all put together, I'm so glad I added the rope.
It would have been too much white and I think the small rope adds some nice dimension and contrast.
Plus I think these look so much better with my current decor.
Looking the other way….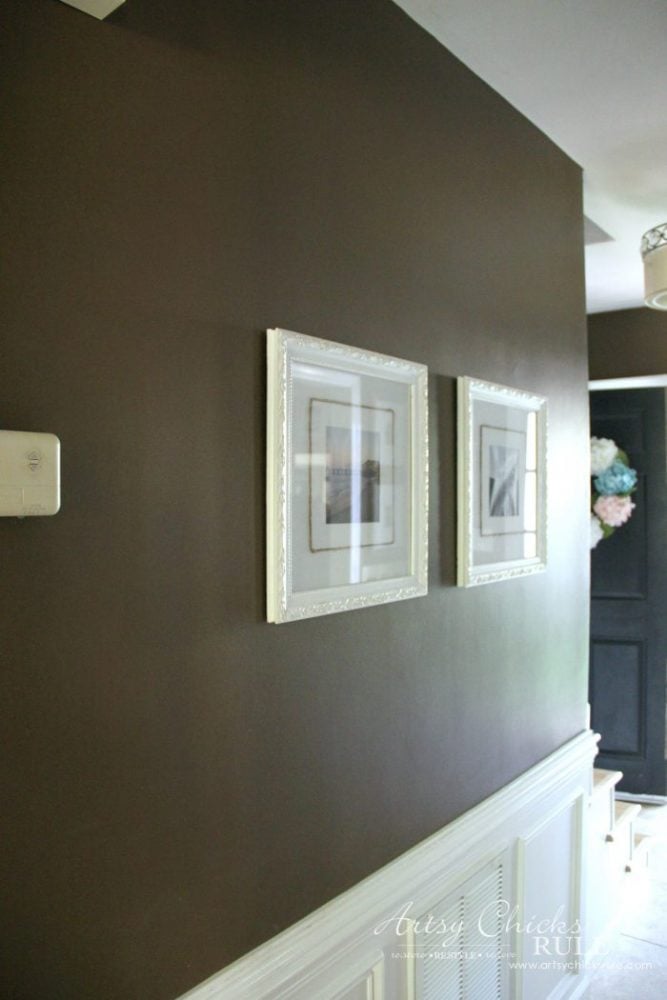 This is a small little, narrow walkway, so it's hard to get good photos here.
Here's the photos (and frames) up close….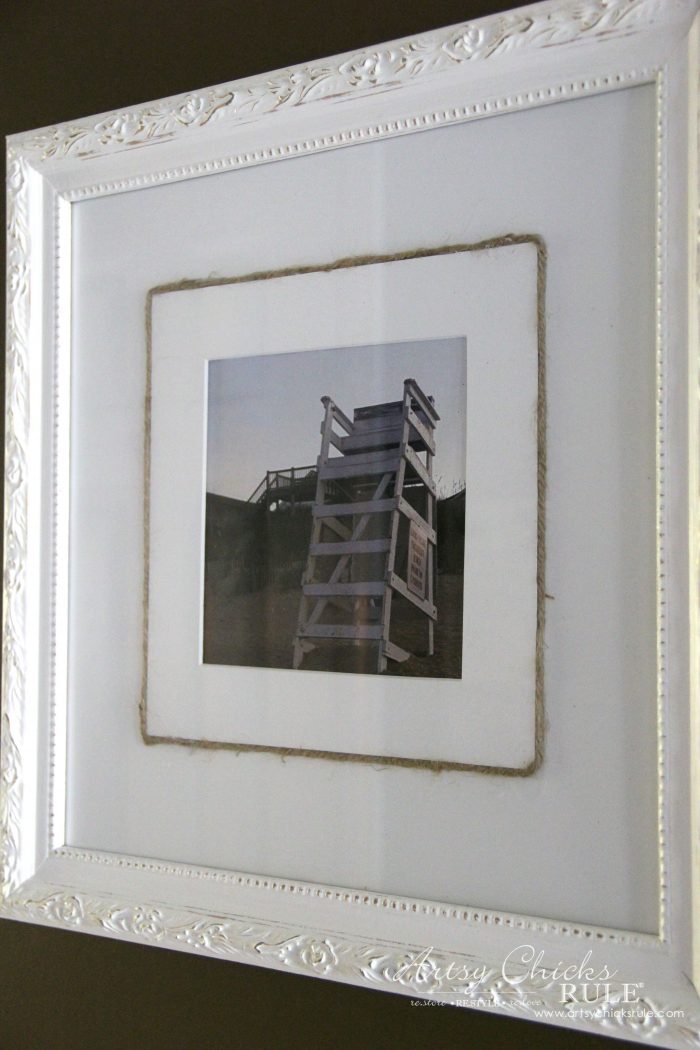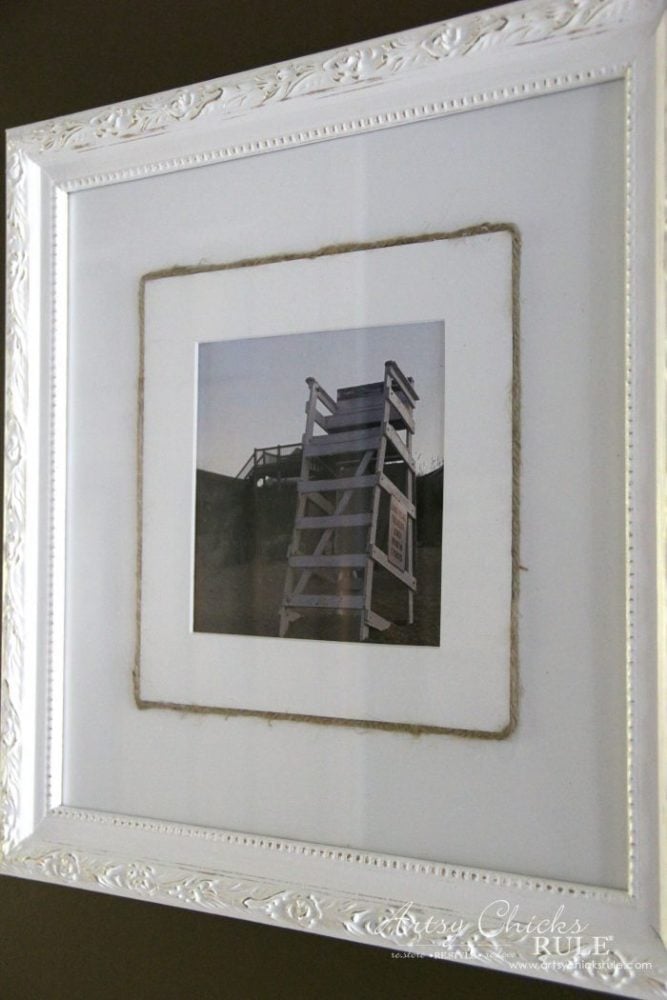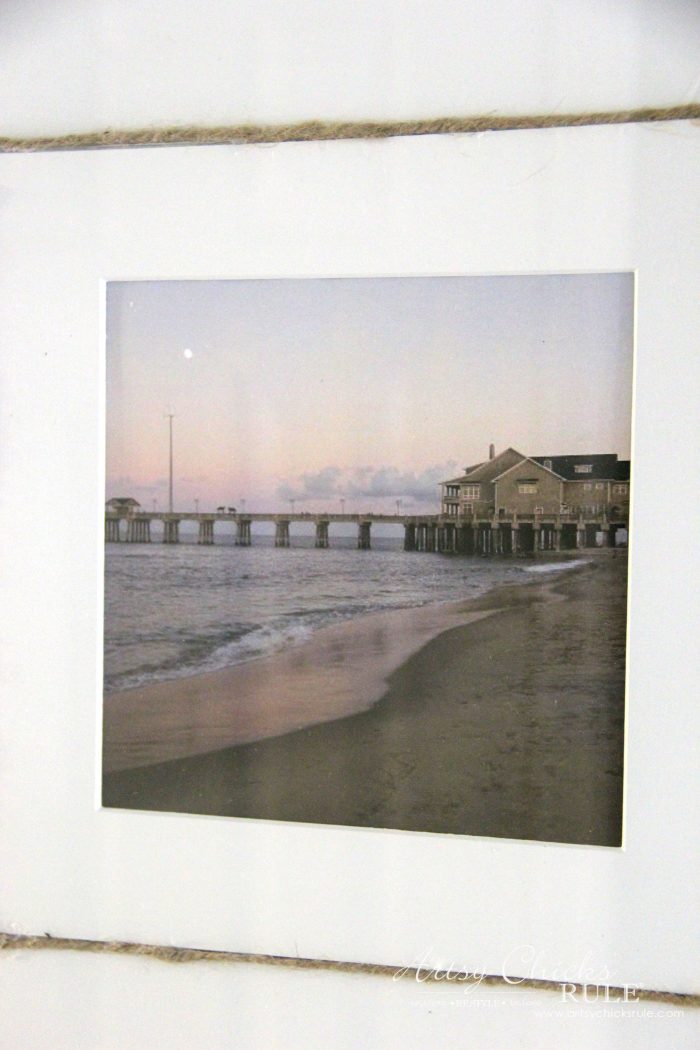 Want to know where these lovelies were taken?
They were taken on the beach in Nags Head…the Outer Banks of NC.
Which is what I called the entire area growing up, Nags Head. It has since been more often referred to as the "outer banks".
One of my absolute favorite places.
I live in the Hampton Roads area of Virginia (approx 2+ hours away) and have visited the OBX many, many times growing up til now.
I feel like it's a second home.
And it will be soon! That is part of our long term plan in selling our home here and downsizing.
Once we get that all squared away, then we will hopefully find the perfect "beach box" in the OBX to also call home(second home). (and most likely in need of a big makeover/reno so stay tuned! ;) )
Hoping it all falls into place like I envision it in my head. Well, we know how that goes sometimes! ;)
Anyway, that's the plan.
Oh! And more specifically, if you are curious, the above photo is of Jennette's Pier.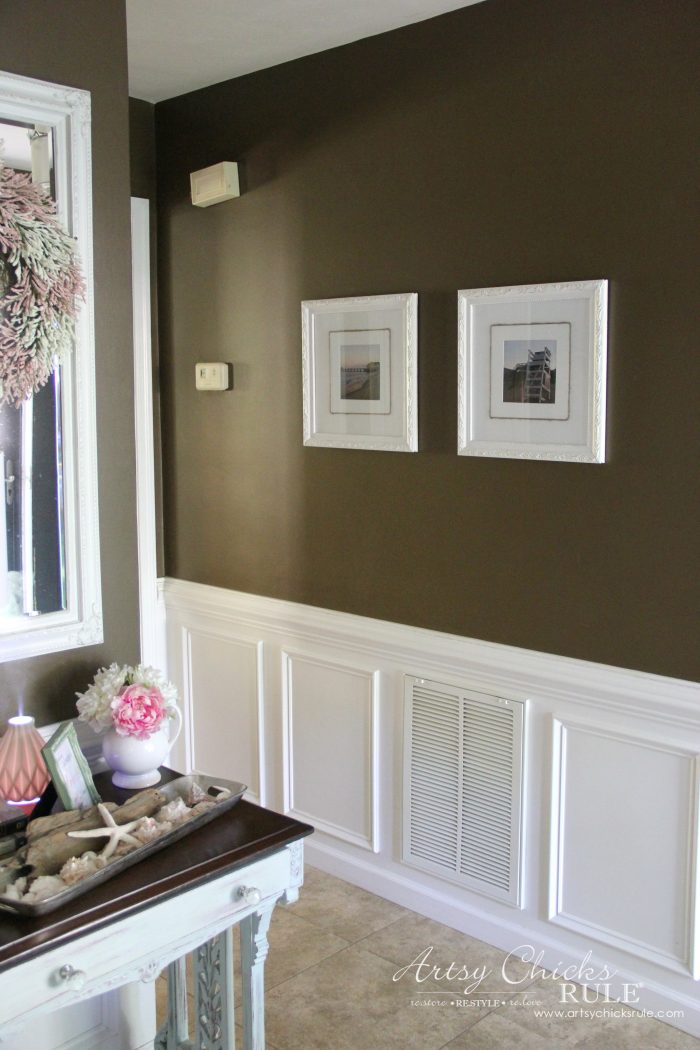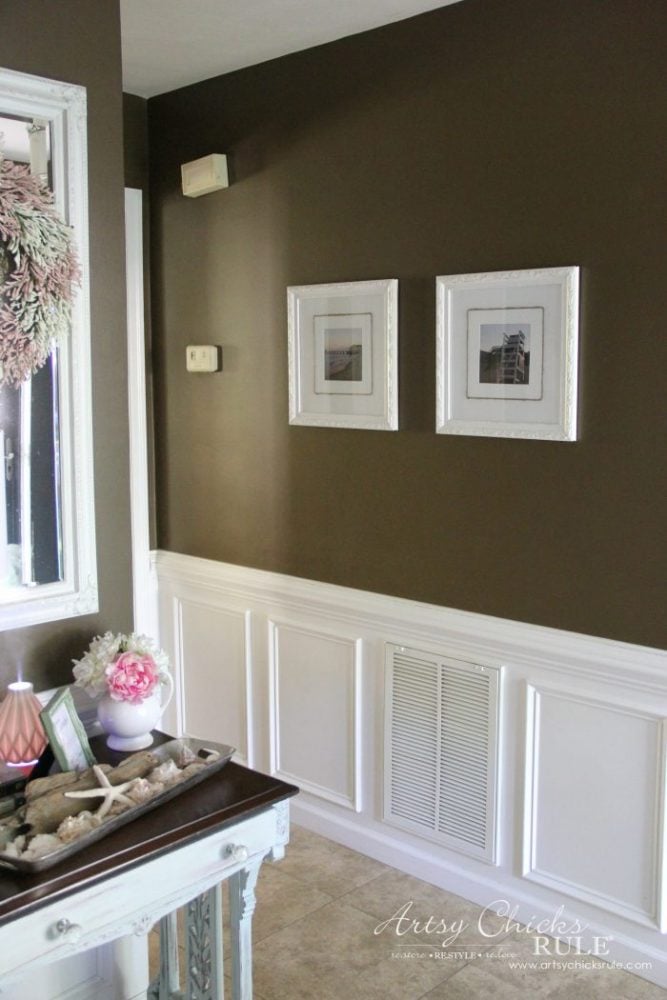 You can see my diffuser going over on the table.
I love them and use them all the time. They make the house smell so good and they are healthy!
Unlike most of the artificially fragranced things out there.
You can find another one I have (and love), here.
Want to know more about scenting your home naturally?
I have an entire post devoted to it right here, "Healthy Ways to Scent Your Home Naturally"
So here is today's "lesson" … re-use what you have!
Look around your home, don't love something anymore? Have something stored away?
Pull it out and change it, paint it, repurpose it, etc.
I've changed up these framed prints 2 times now and they've been used in 3 totally different ways in my decor since I first purchased them.
So if you want to change your decor, or if you have something that just doesn't really match your decor anymore, don't throw it out!
Give it a mini makeover instead.
PIN this Coastal Beach Print Makeover for later!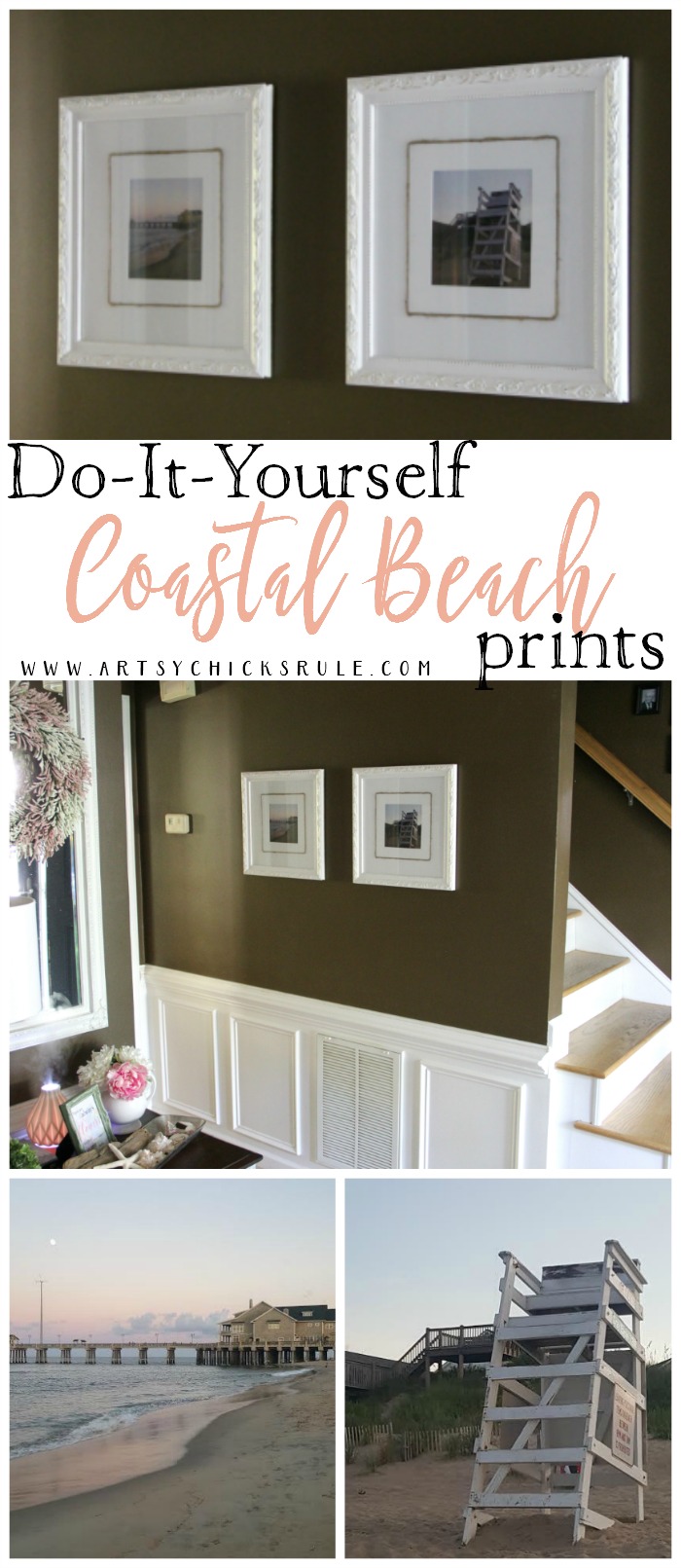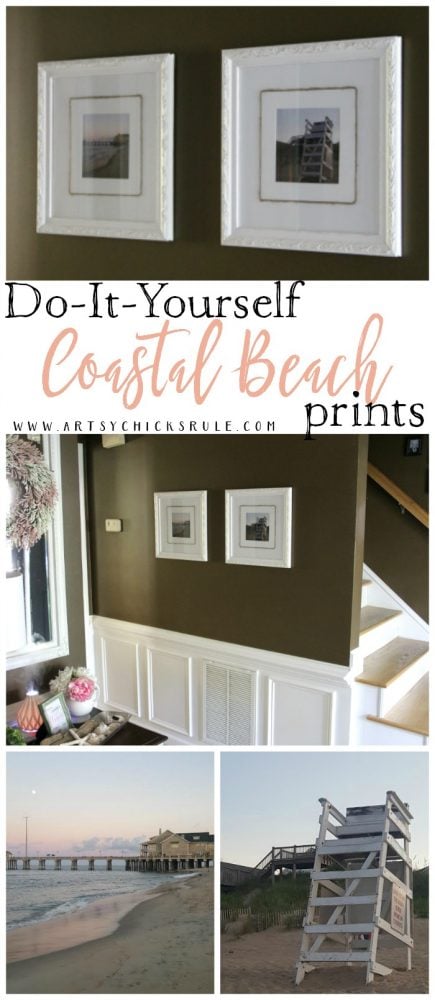 Happy Weekend to you!
Look around your house and give something a mini makeover!
See you all back here next week!
xo