Vase Makeover (update old decor!)
This post may contain affiliate links. Please see disclosures here.
Another round of makeover what you have! This vase makeover is simple and is a great example of ways you can update old decor.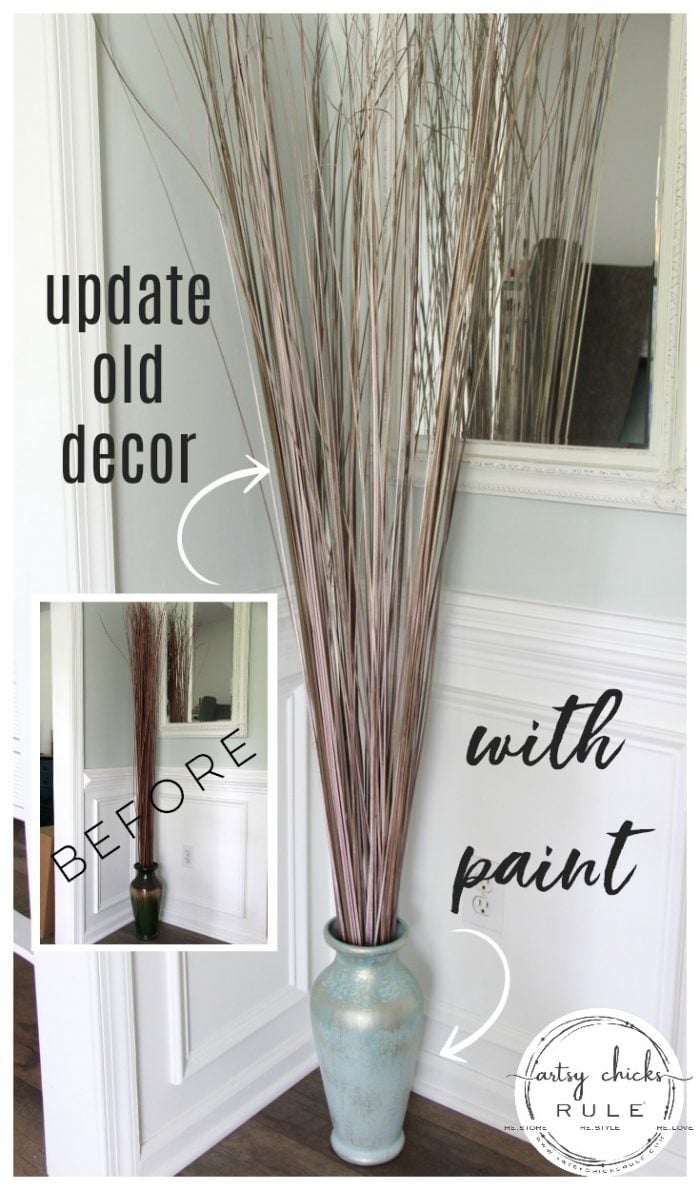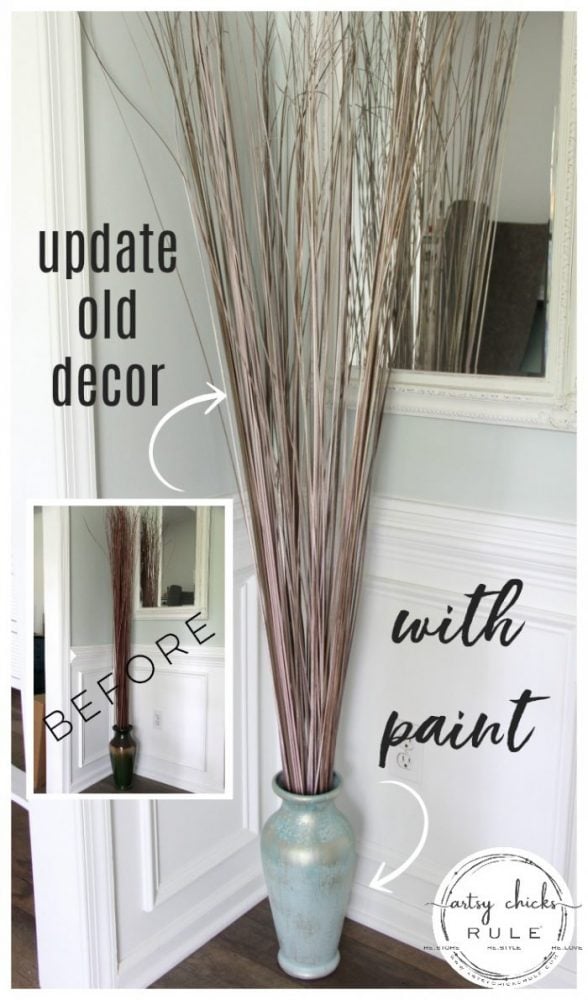 Hey friends!
As we are starting to wind down on the renovations (haha…who am I kidding?… we still have quite a bit to do) I thought I would share a few things that I'm giving makeovers to.
Along with installing a brand-new kitchen and flooring, I have decided to update some of my decor.
I'm also giving a couple of our rooms brand new purposes! I can not wait to share them with you.
So along with the new decor, I'm also doing what I do best….making over some of my old decor.
You probably don't remember this old vase and branches (or whatever these are? or something like that anyway)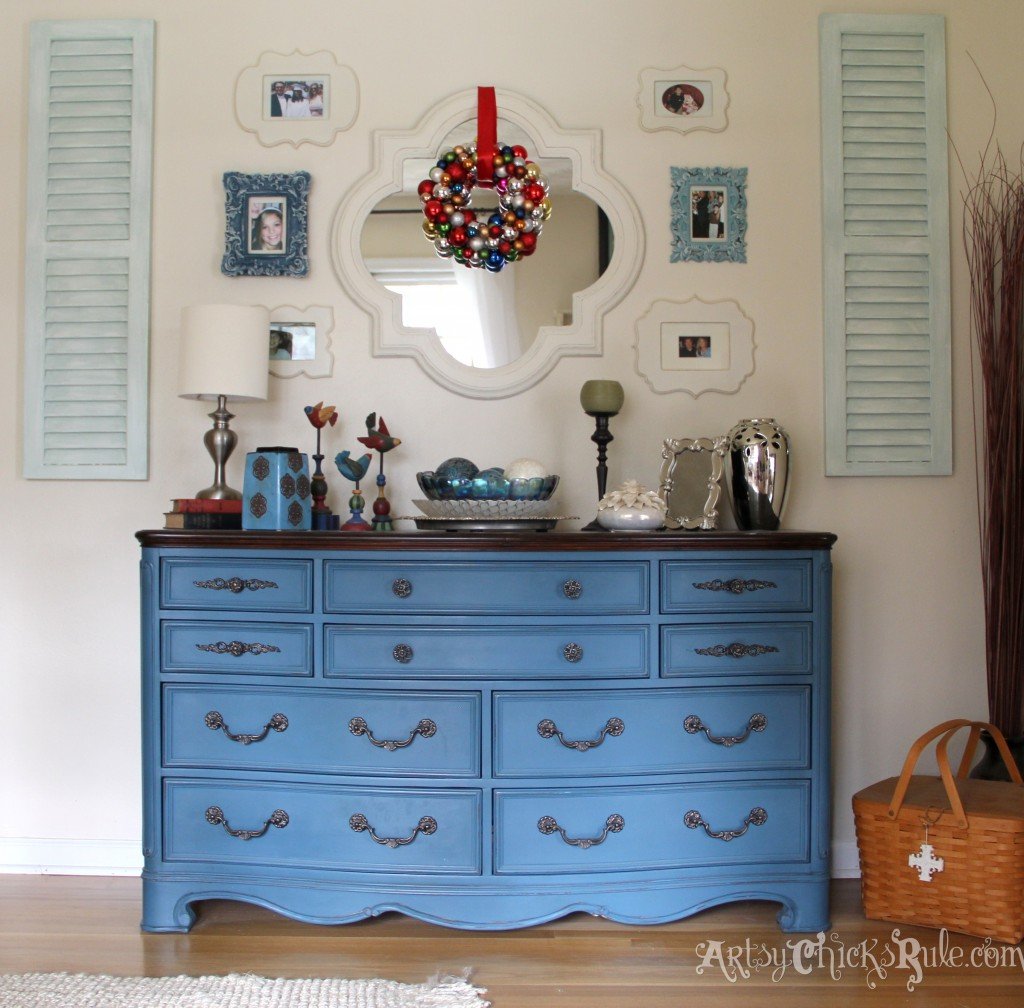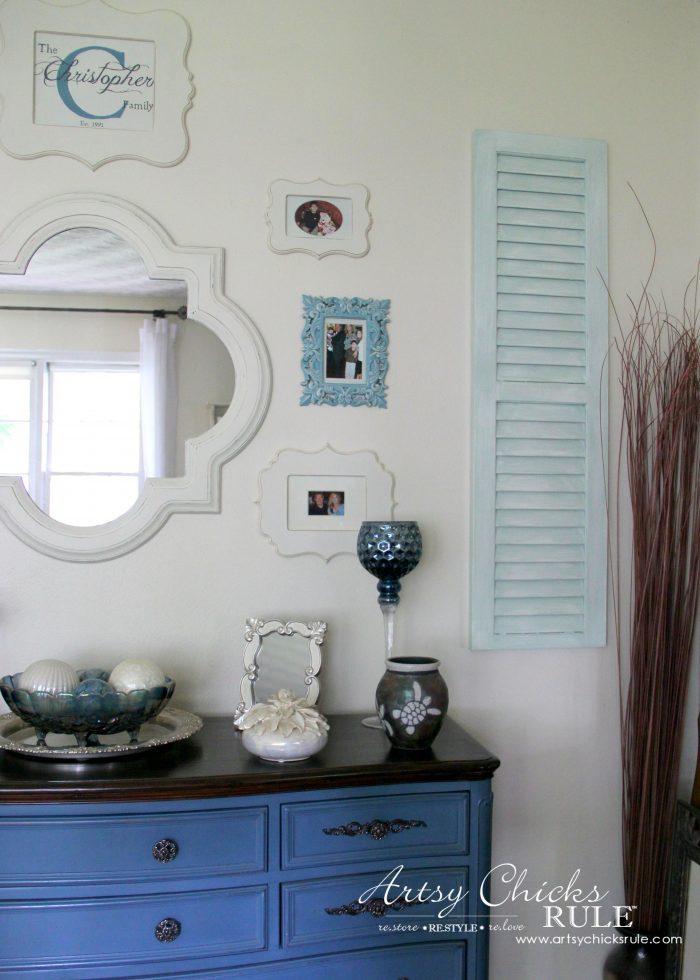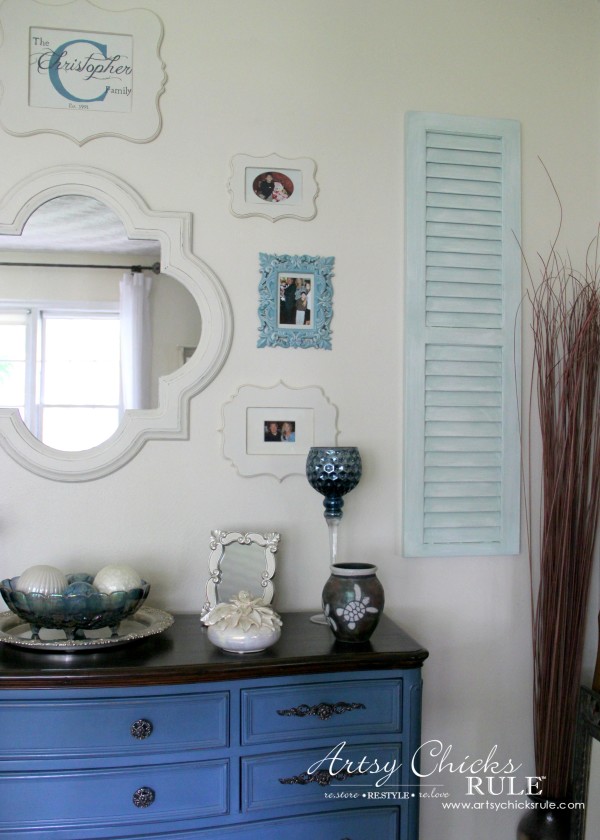 Mainly because the vase is mostly hidden behind the basket and the "branches" (I want to call it sea grass, lol) are in the corner.
They are leftover remnants of my "Tuscan-themed" home decor from years ago.
Dark red branches, and red, green, and gold vases. Yep.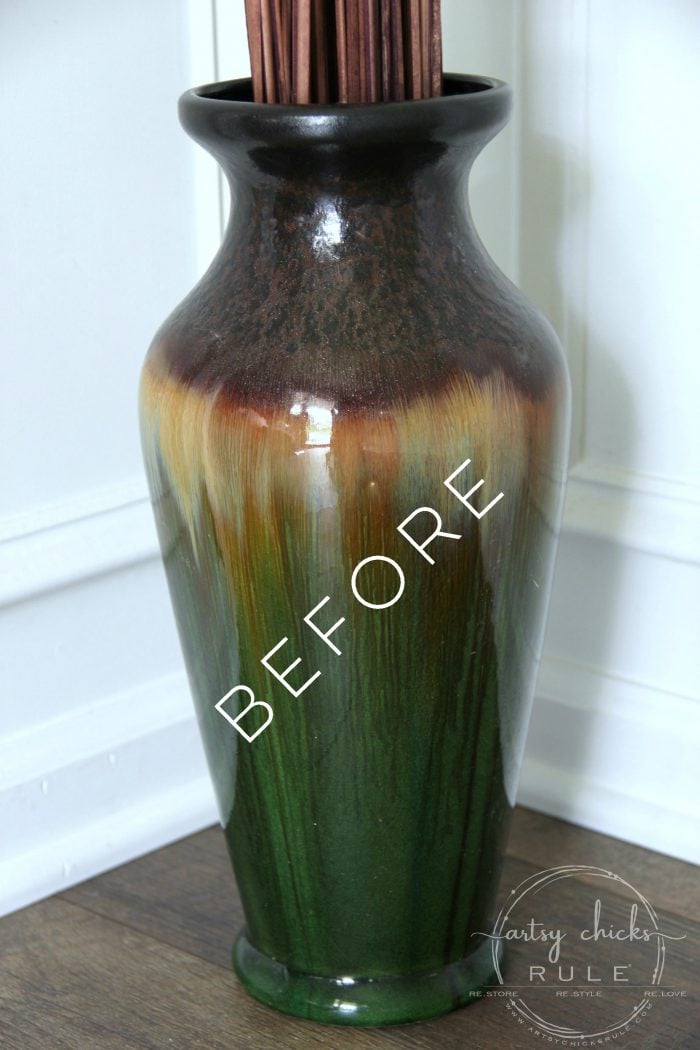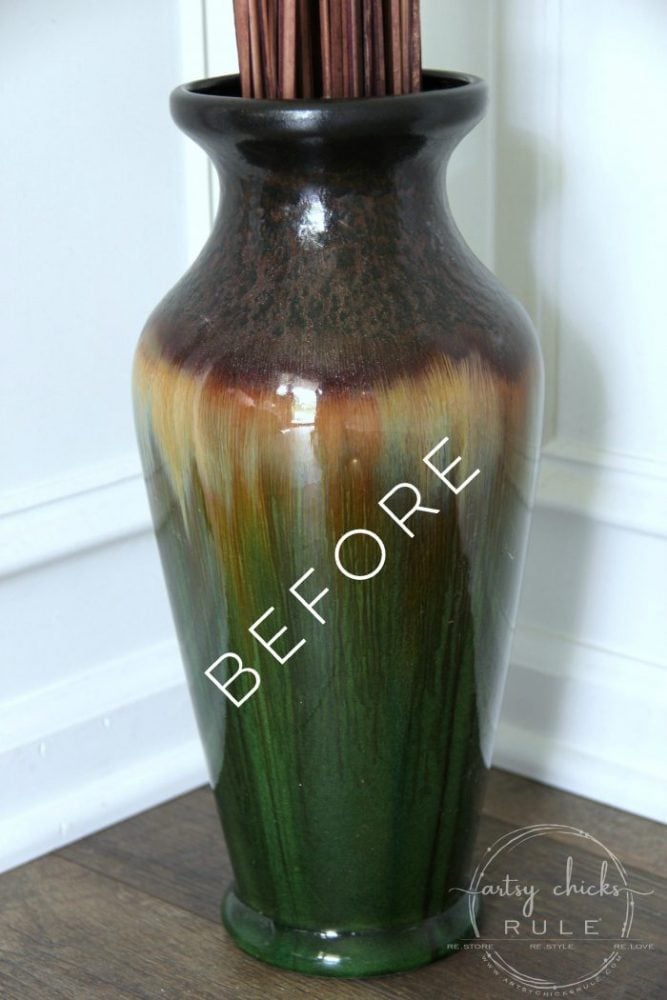 Not really my style anymore or the style of my home.
And the grass stuff…..way too dark…and red.
So let's update old decor!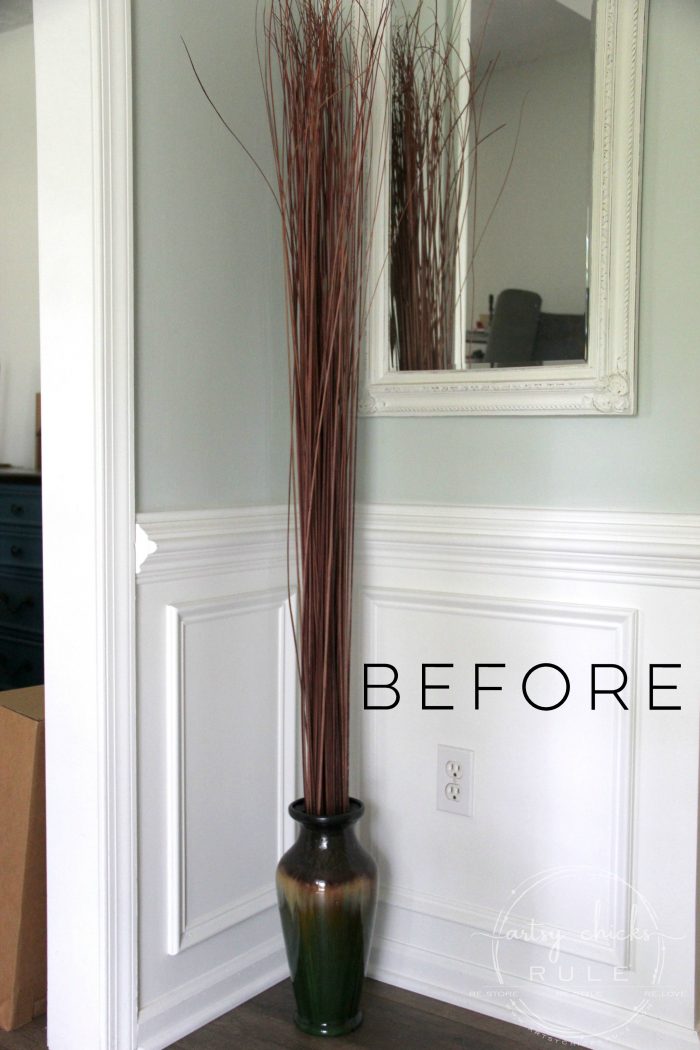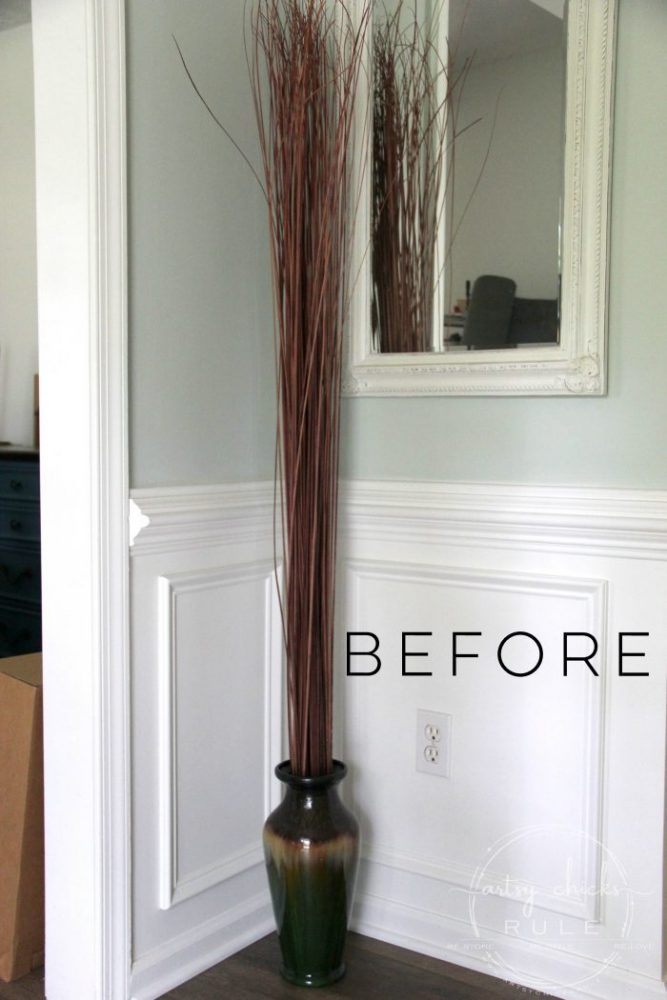 I wanted to give both the vase and the branches a coastal feel that would go with my decor. (and probably why I want to call it seagrass)
So I hopped on over to the store and picked up 4 varying shades of tan/taupe/beige/cream spray paint to paint the "seagrass".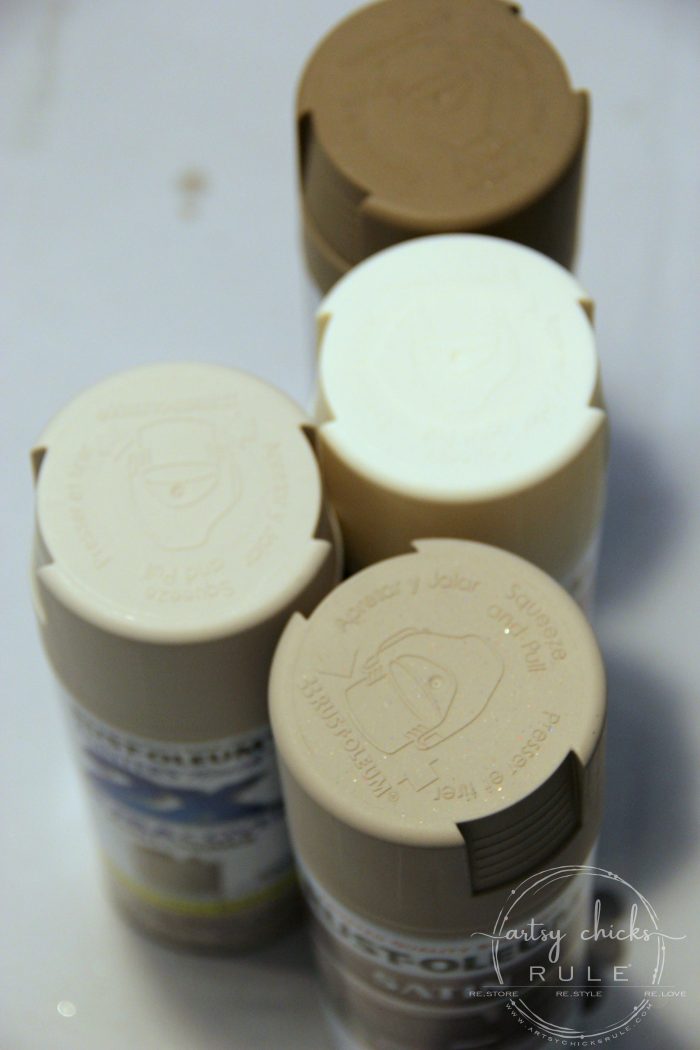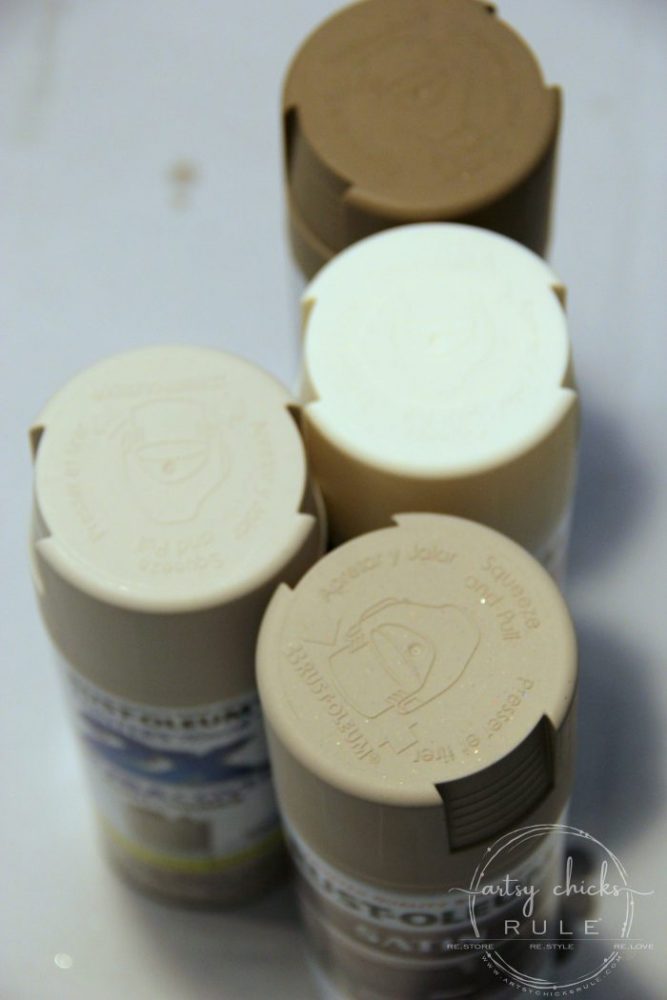 There's 4 in the photo but I only ended up using 3 of those colors.
I chose 4 because I wanted it to have some variation in color like real grasses would have.
Here are the 3 colors I used:
Dark Taupe
Satin French Beige
Smokey Beige
The lightest one looked almost white when I sprayed it so decided to skip that one.
And here's how they turned out…..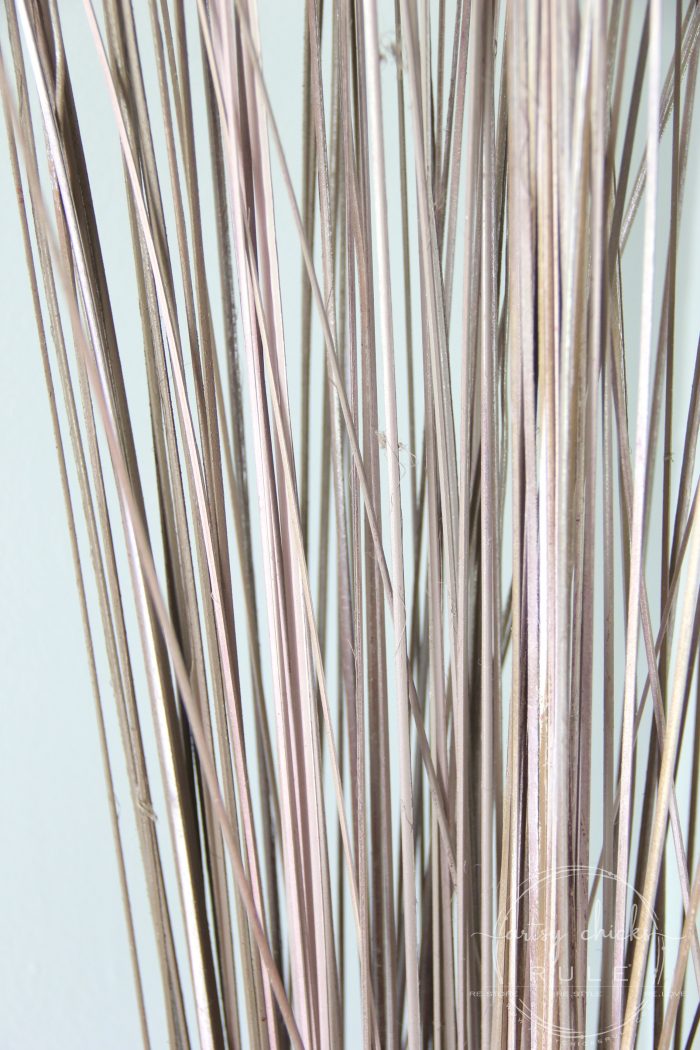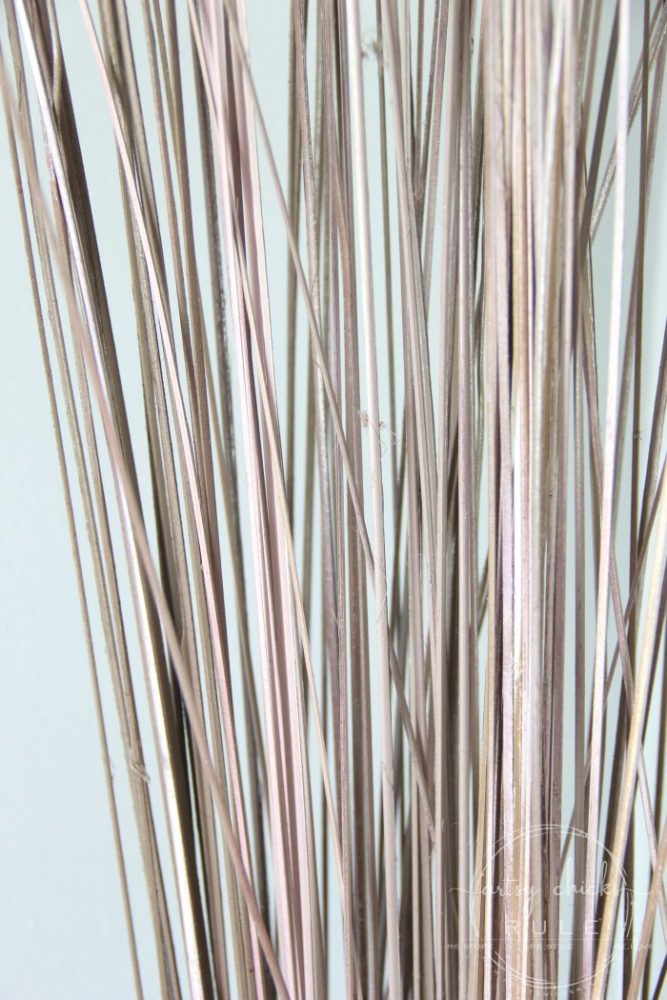 Pretty good!
I could have just tossed these or taken them up to the thrift store.
I'm so glad I decided to paint them instead.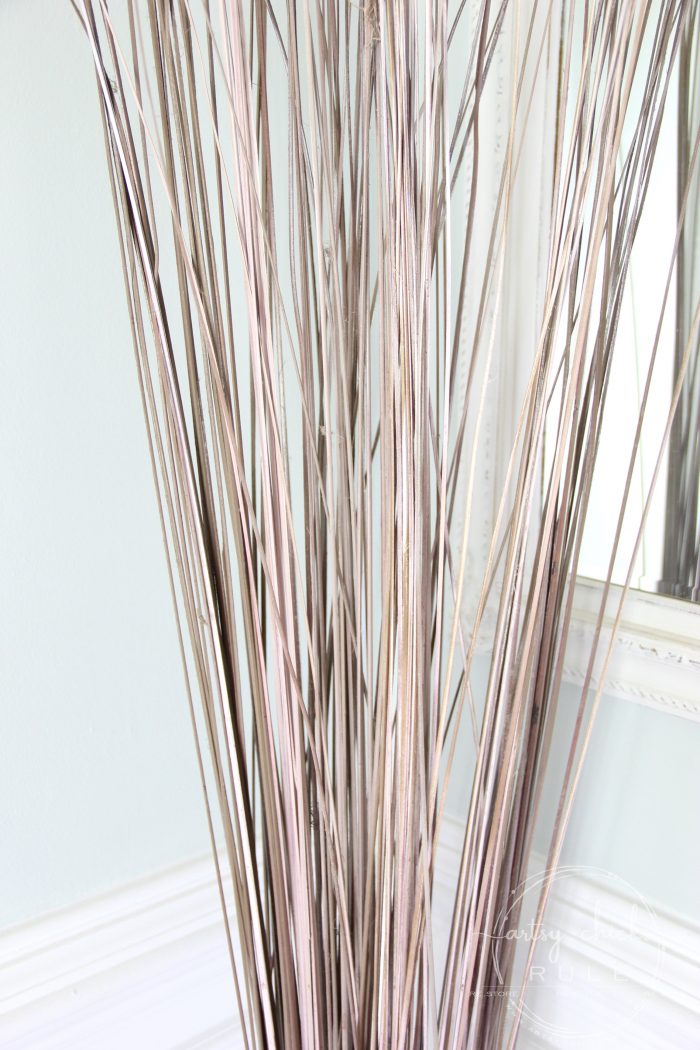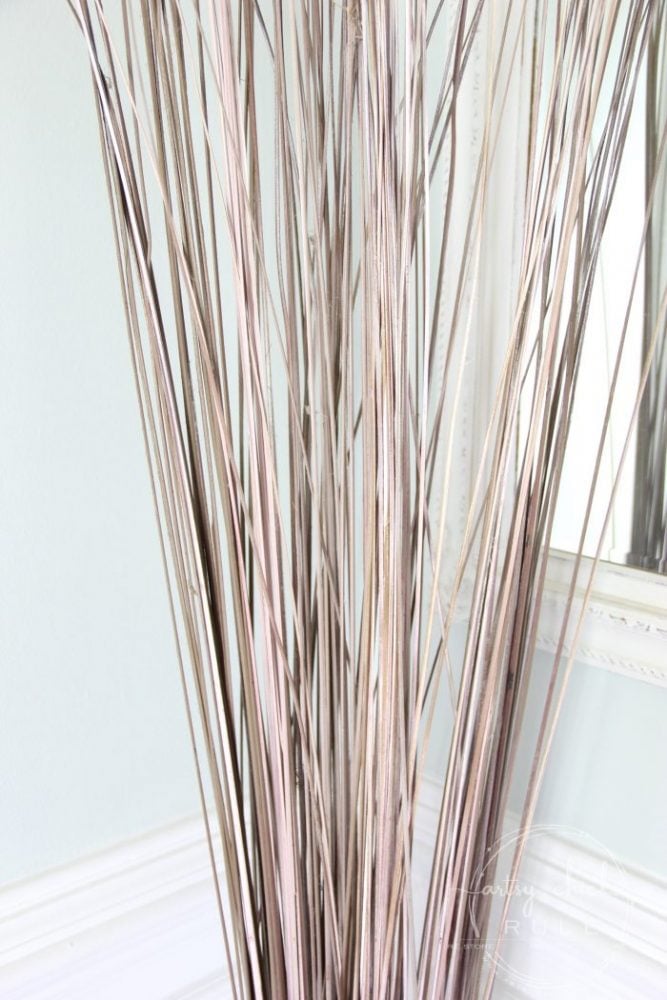 Much better than all the red, for sure.
I don't love the lighter-colored ones as much since they turned a bit "pink" from the red underneath.
The Dark Taupe covered the best and it is actually a really nice color.
I am probably going to hit them with a few more sprays to cover more of the red/pink trying to peek through.
Now for the vase makeover.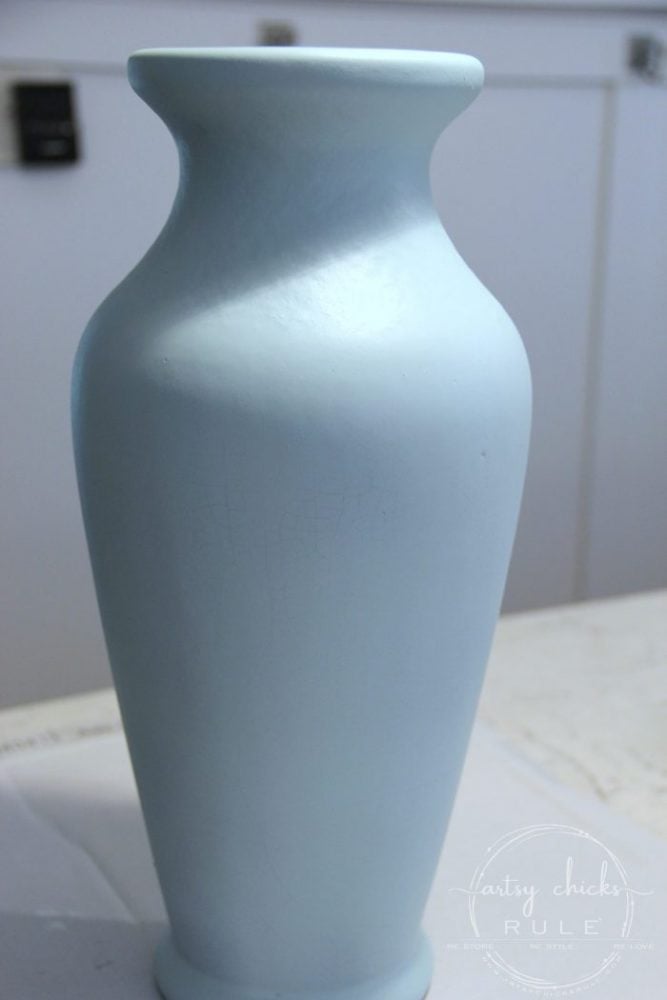 I started out by spraying it blue. The spray paint I used is no longer available but this blue spray paint is very similar to what I used here.
Once that was dry, I used some turquoise blue or this teal blue (choose which you like best) to paint just the top section.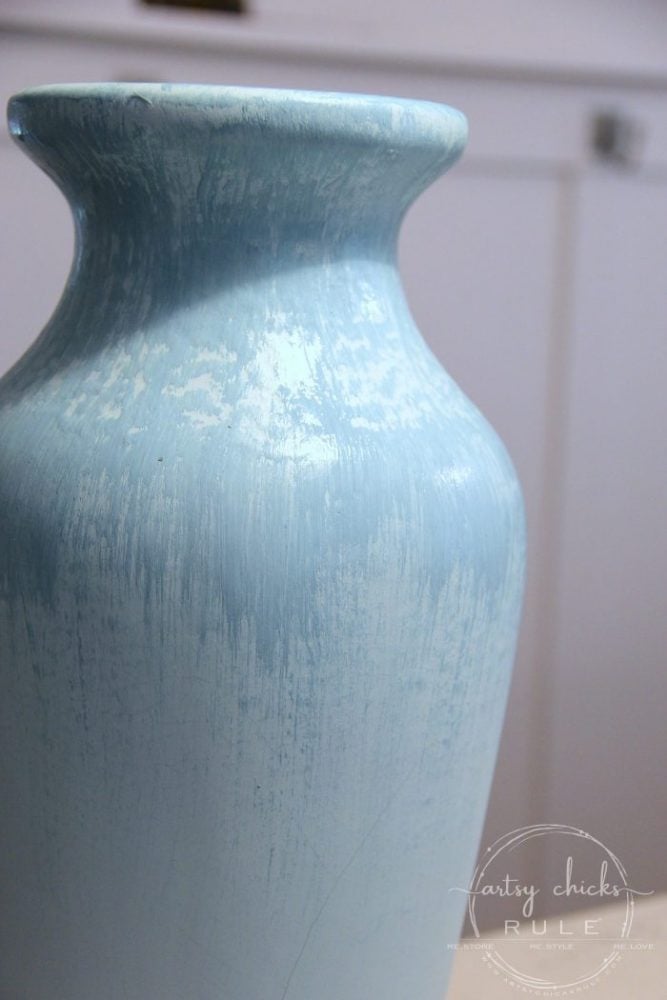 I applied it in a "dry brush" method.
You can read (and watch my video) about the dry brushing technique, here >>> How To Dry Brush
I did go a little bit heavier on the curve and then lightly dry brushed down the sides.
I took a cue from the original vase design on this.
I wanted it to have a similar look…just different colors.
And once that was dry…I added gold.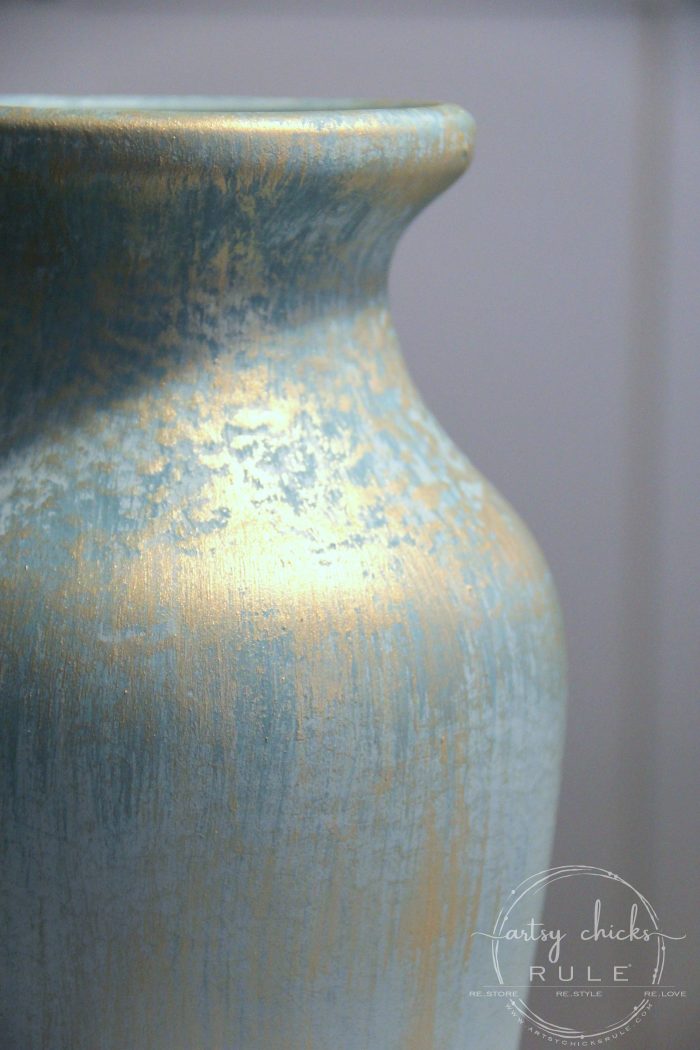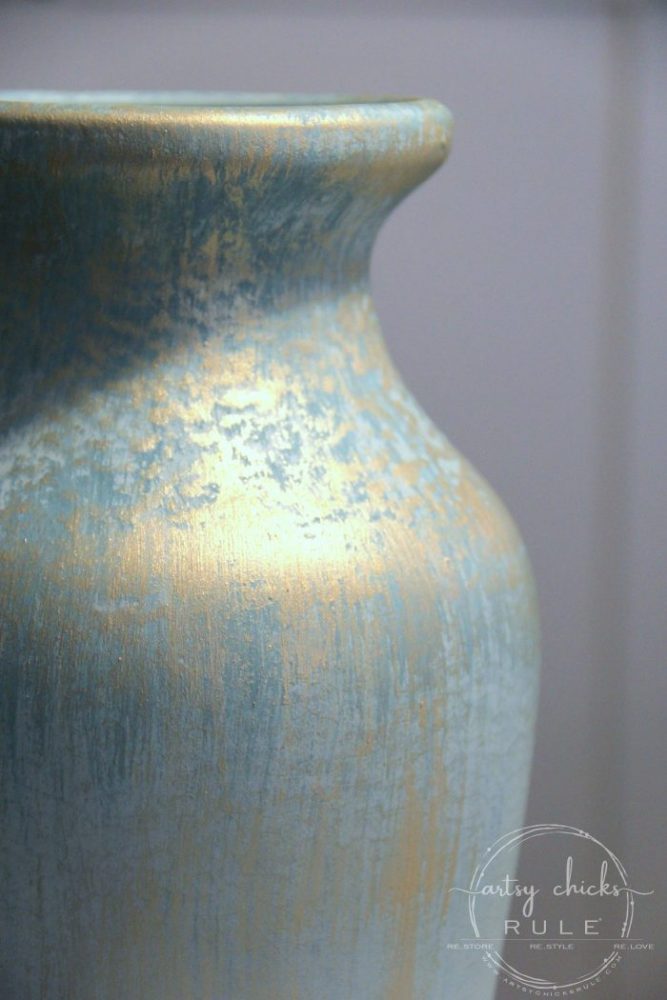 I used an old (really old) jar of Martha Steward gold paint that is no longer available.
You can use any kind of gold craft paint.
This one should work similarly.
Don't you just love turquoise, aqua, and gold together?? I sure do!
I used the same exact technique with the gold as I did with the turquoise.
A little heavier on the curve but this time dry brushing all the way to the bottom.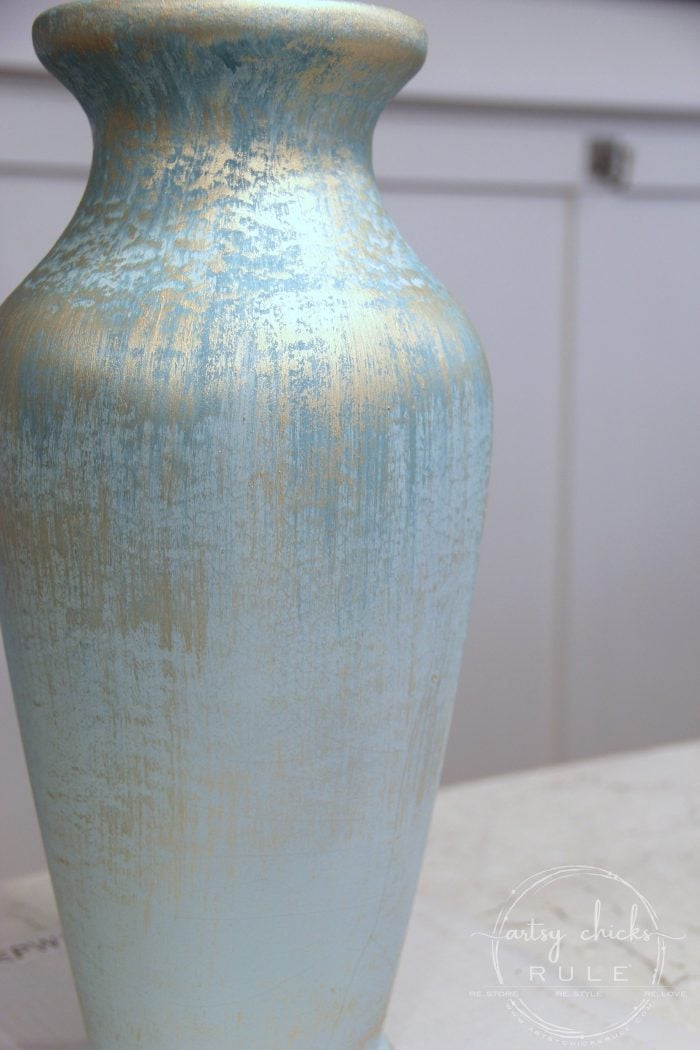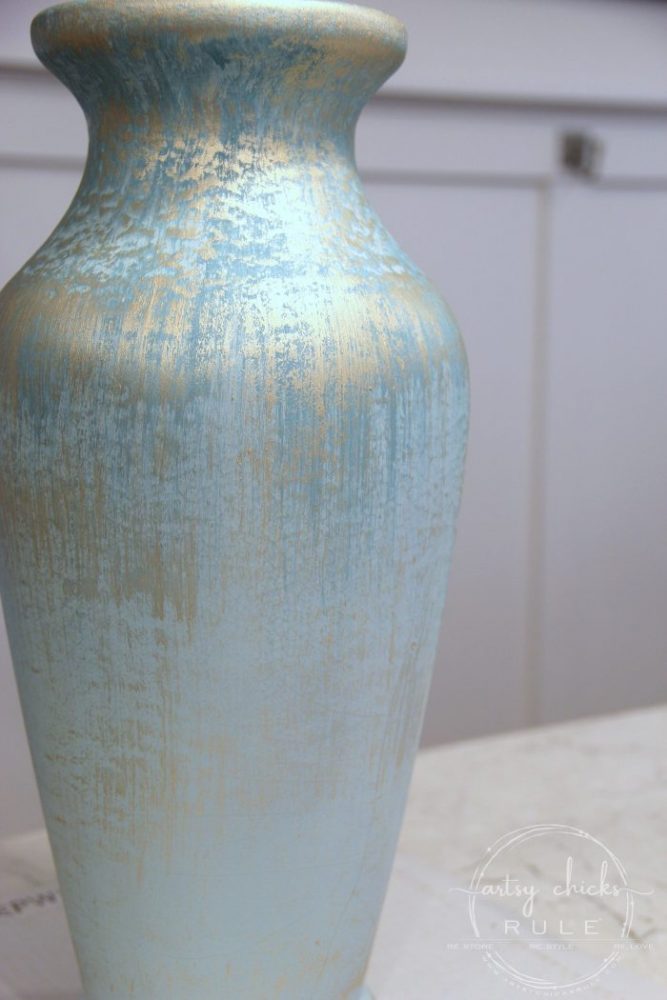 The bumpy surface of the vase had originally really played nicely with the finished design.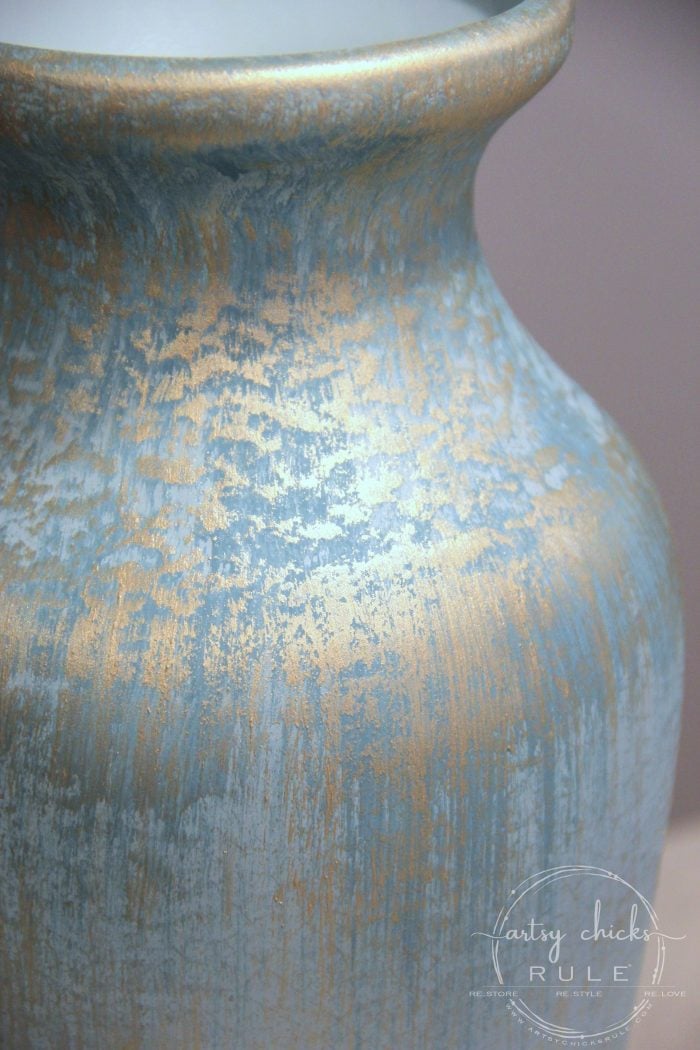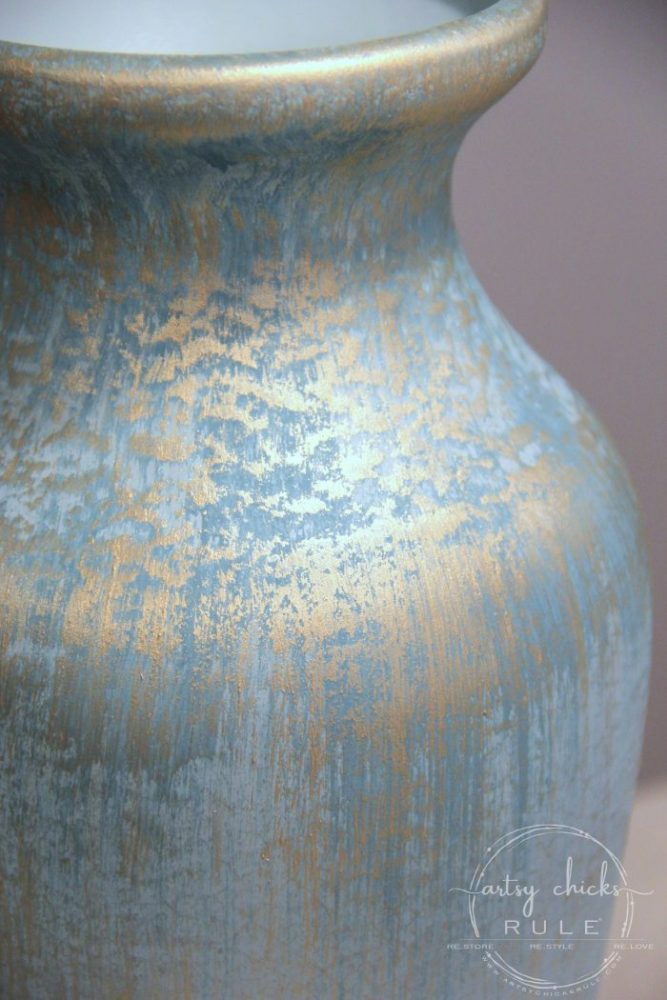 And back together again, but much different…..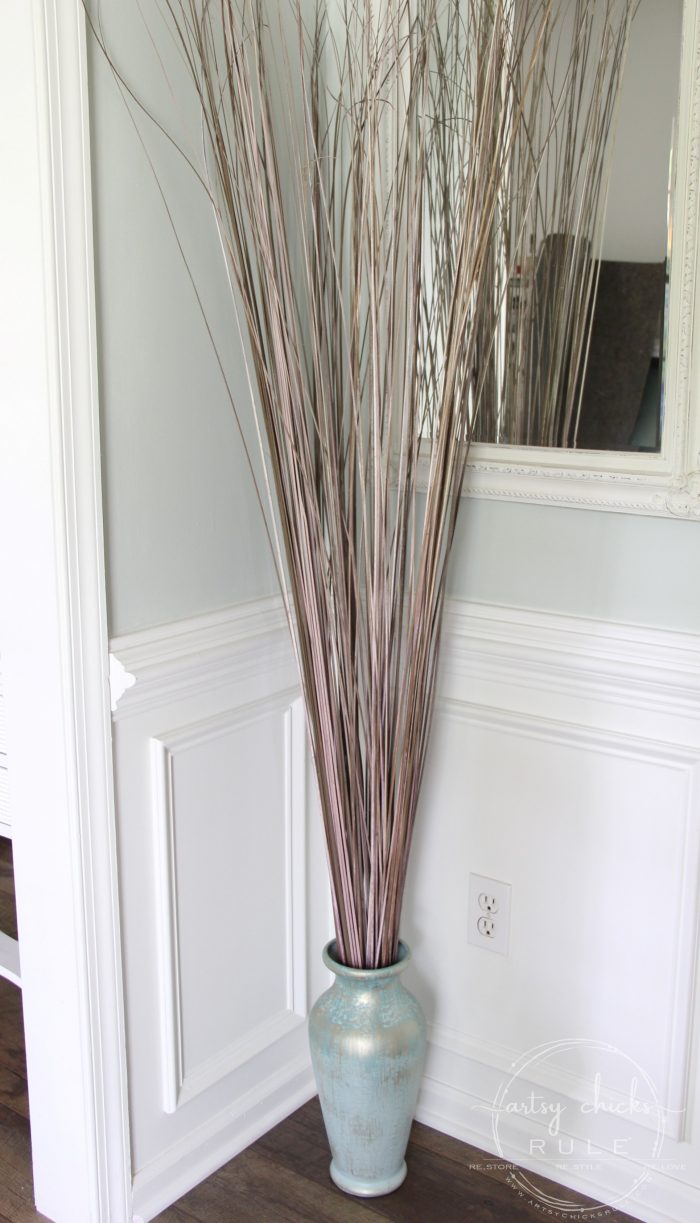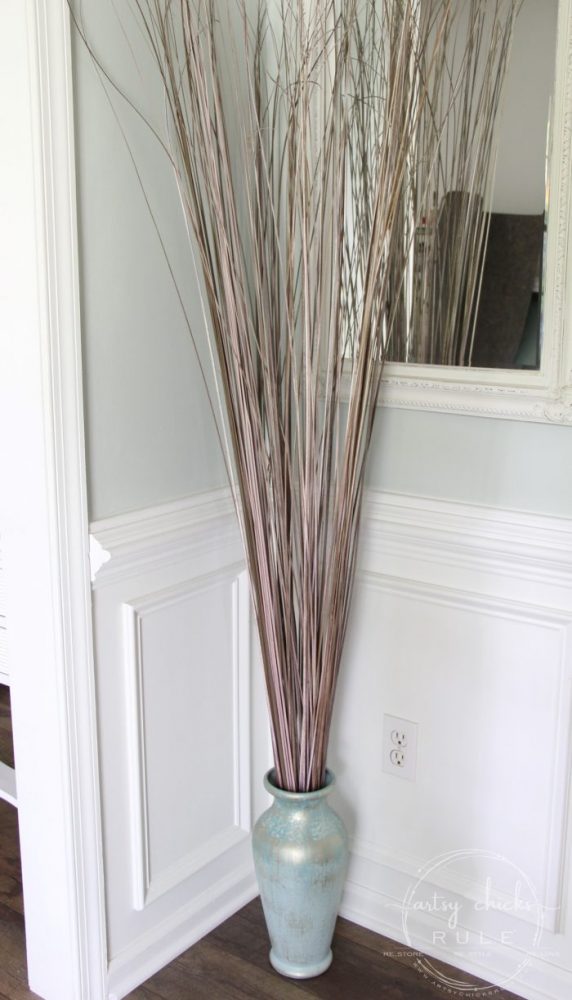 You can see the sea grass is a little more pink towards the bottom.
That area was thicker and more heavily covered in dye. I should have sealed them with something like Shellac beforehand but I had no idea they'd bleed like that.
I'm probably going to give them another coat or two of paint so they look more like the top section. (and will spray some Shellac on those lighter pieces first so they hopefully won't keep bleeding)
But overall, even with a little pink, I'm thrilled with the new look!
Much better fit for my current home decor.
I'm not sure where I'll use this yet but I think this will add a nice touch of "nature", warmth, and texture to my decor.
PIN it to save it!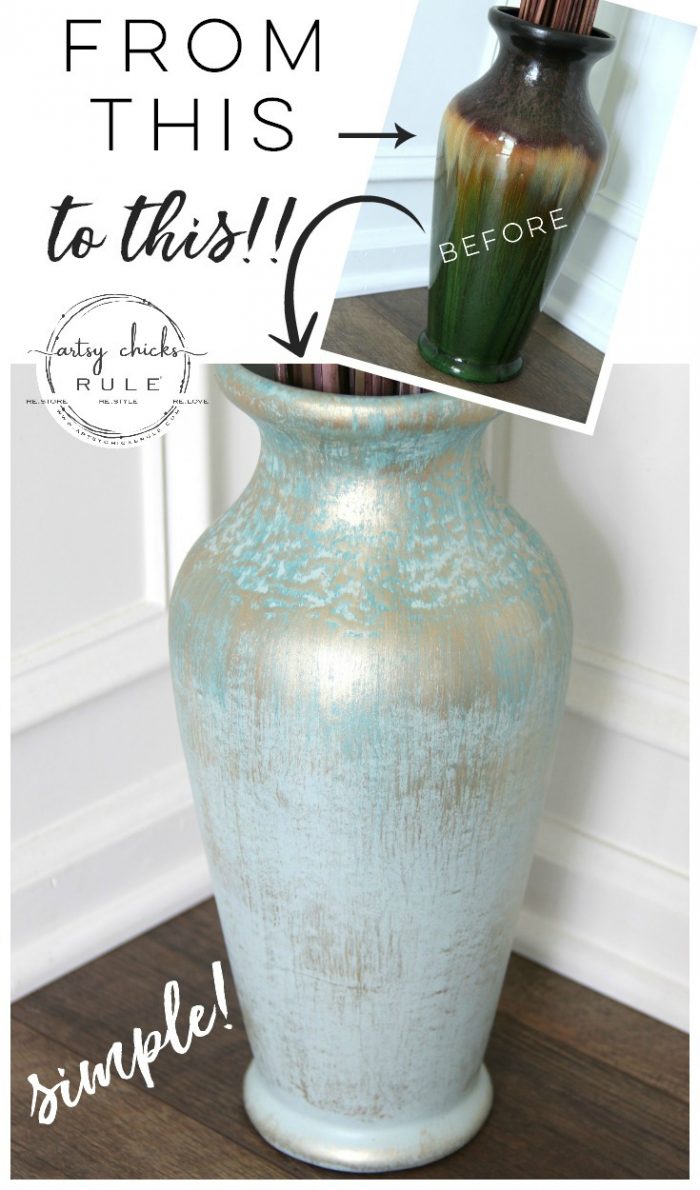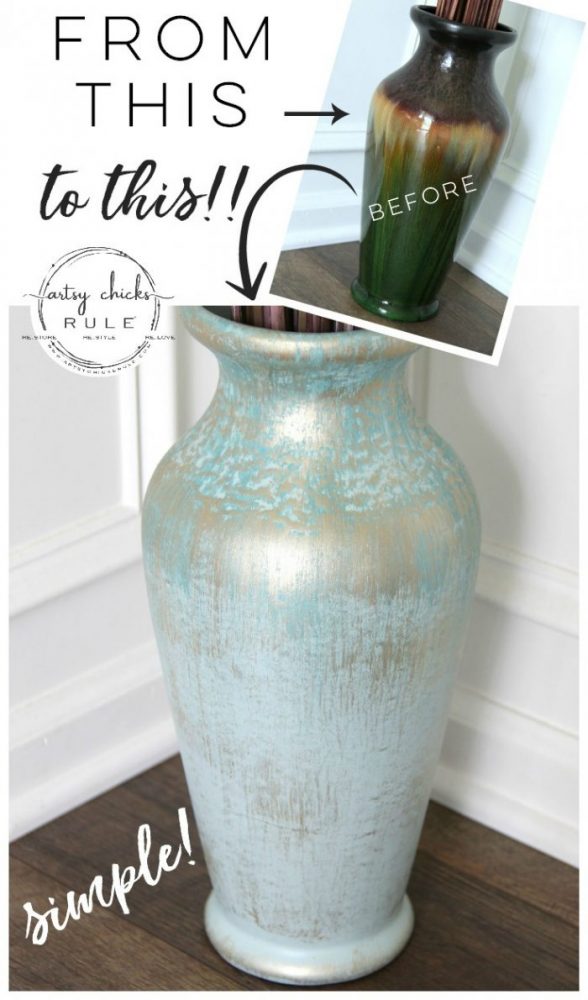 So, just another example of ways you can update old decor for a brand-new look.
And if it's something you still love, or could potentially love, why not, right?
A little paint can make most things look not only brand new but completely different too!
Plus it's just fun.
I'll see you guys back here on Thursday with this!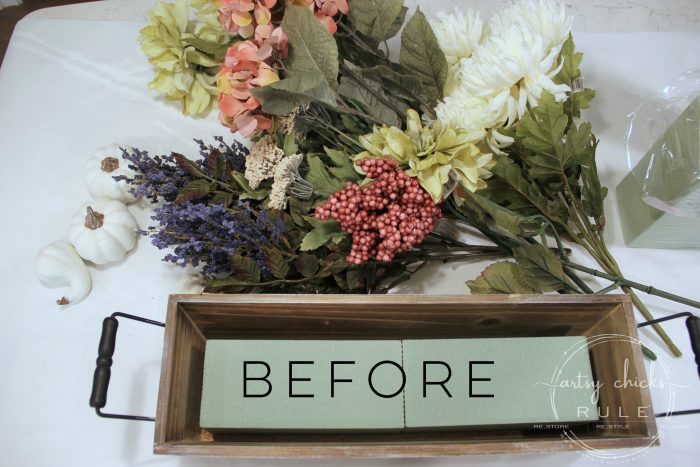 UPDATE! Turned out to be one of the prettiest centerpieces I've done! See it now, here!!
Have a great week!
xoxo