I'm sharing a simple lamp revamp today and the best gold paint! I think so anyway! ;)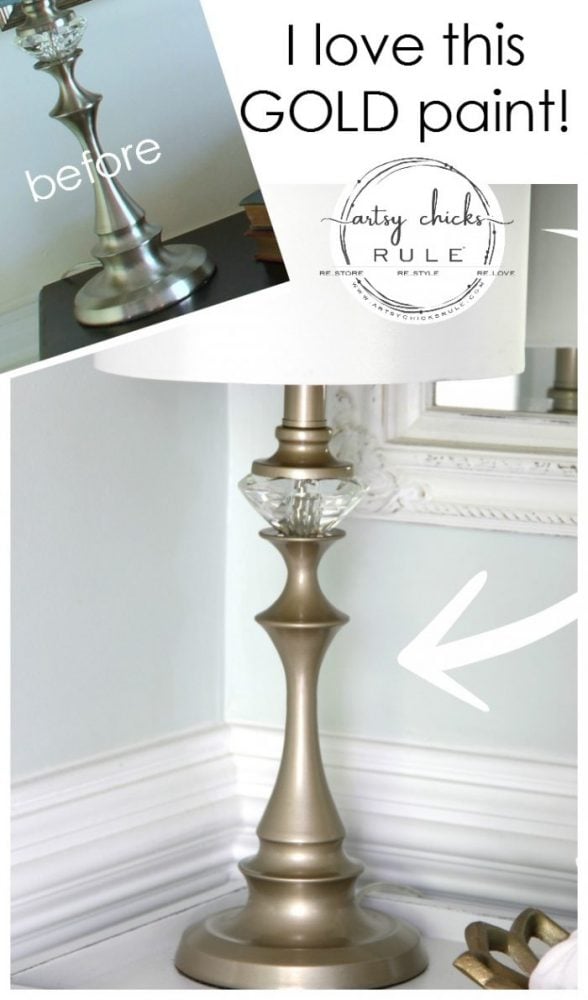 I'm back today sharing another home decor update…and makeover.
On Tuesday I shared how I painted some sea grass and a vase that was long leftover from a previous themed decor of mine. (dark colors) And I lightened and brightened them both up.
You can see it here, if you missed it >>> Update Old Decor
As we are doing these renovations in our home, and I'm slowly putting things back together, I've decided to change my decor a bit.
That does involve purchasing a few new things here and there BUT instead of buying all new, I like to transform them with a little paint when I can.
For the new look, I'm going for a more "coastal glam" style and moving away from the "farmhouse coastal" look I've enjoyed in the past.
But since it's "coastal" I still feel like it'll be somewhat rustic too. Just not too much.
Maybe I should call it rustic coastal glam. lol
Anyway, what I'm getting at is that means I will have a little more gold, here and there. ;)
And I love all the golds! :)
Some more than others.
My idea of gold in my home is not the brassy gold from the 90's. (well, I do have a few pieces along those lines and I'm okay with them)
But mostly more of a soft, muted gold, when possible.
Like the knobs on this foyer table I gave a makeover to recently…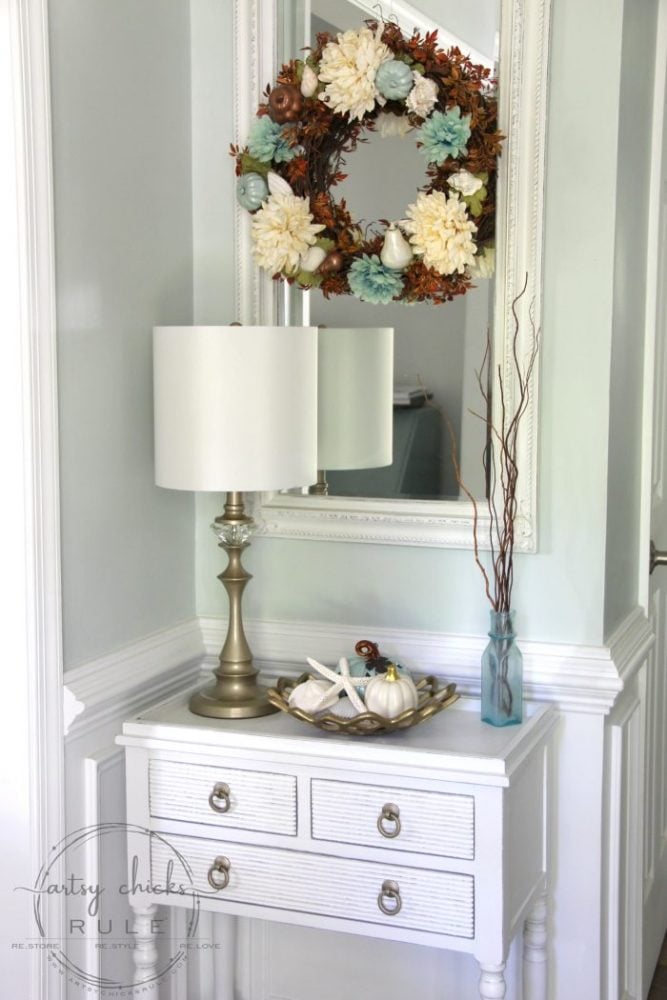 You can read all about that makeover and the gold I used for that hardware here >>> Table Update With Chalk Paint
Another gold paint that is just GORGEOUS…is the one I'm talking about today and it's the….
BEST GOLD PAINT
Yep.
IF you are looking for a "not in your face" gold paint, then this is the one. :)
Get it here >>> Champagne Mist
No, it's not new, and yep, I've used it several times in the past.
Loved it then but I just didn't do a lot of gold in my home at the time.
But do you see what I mean?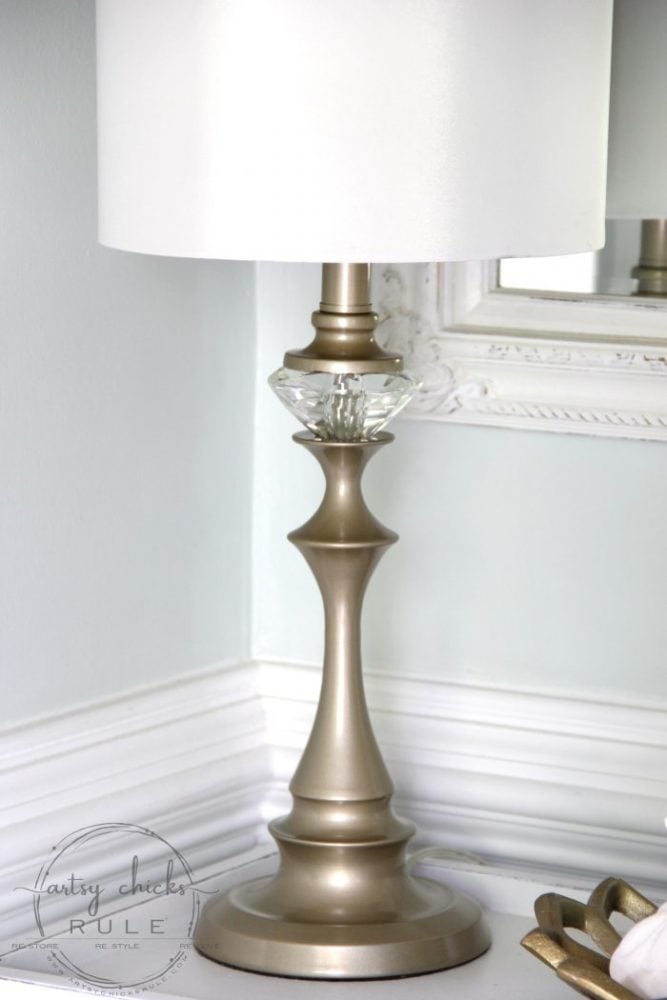 So very soft and beautiful. Just elegant, really.
Here's what the lamp looked like "before".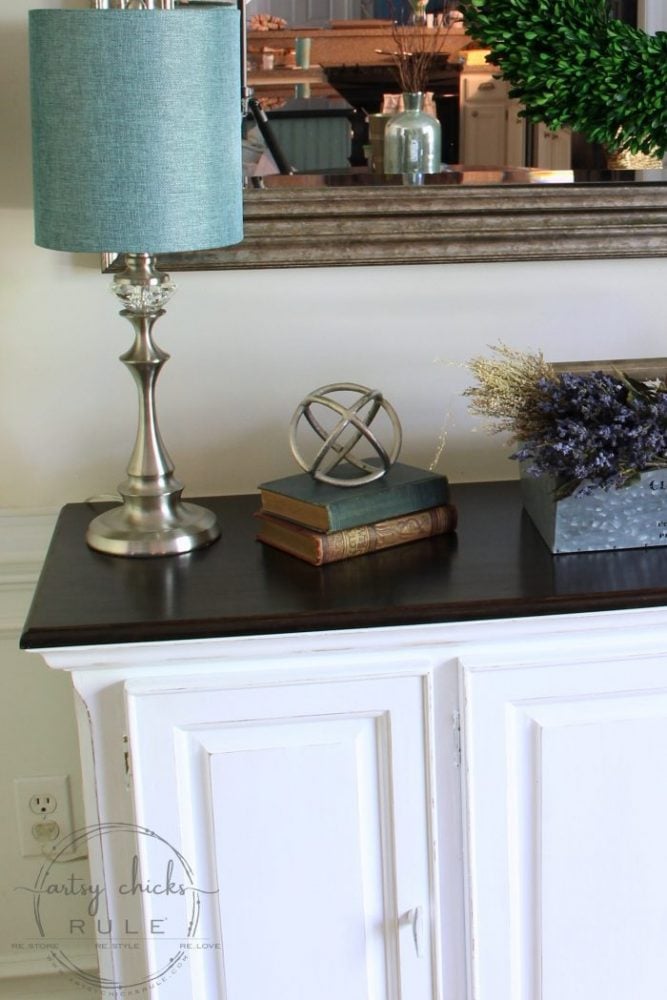 I used to have it over on my buffet in the dining room.
And it had a turquoise shade.
Here's how I painted it.
I taped up the "diamond" in the middle and used old grocery bags for the top portion and plug.
They work great for this.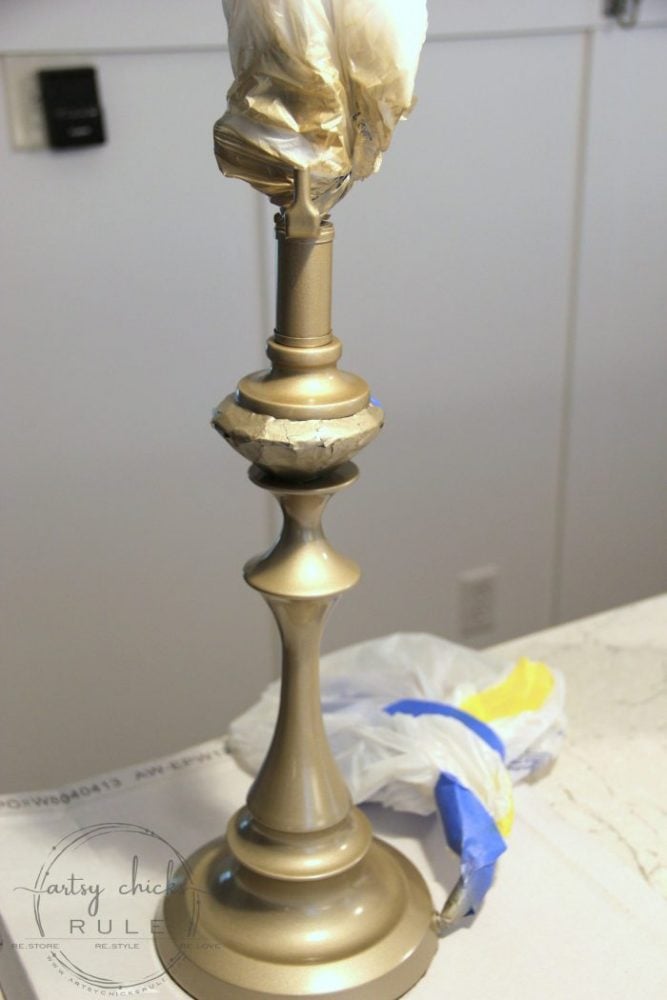 And that took all of 10 minutes to wrap and spray!
Then I went to put the shade back on and realized it was silver! haha
So I used another old bag and wrapped it just enough to spray the metal.
Up close….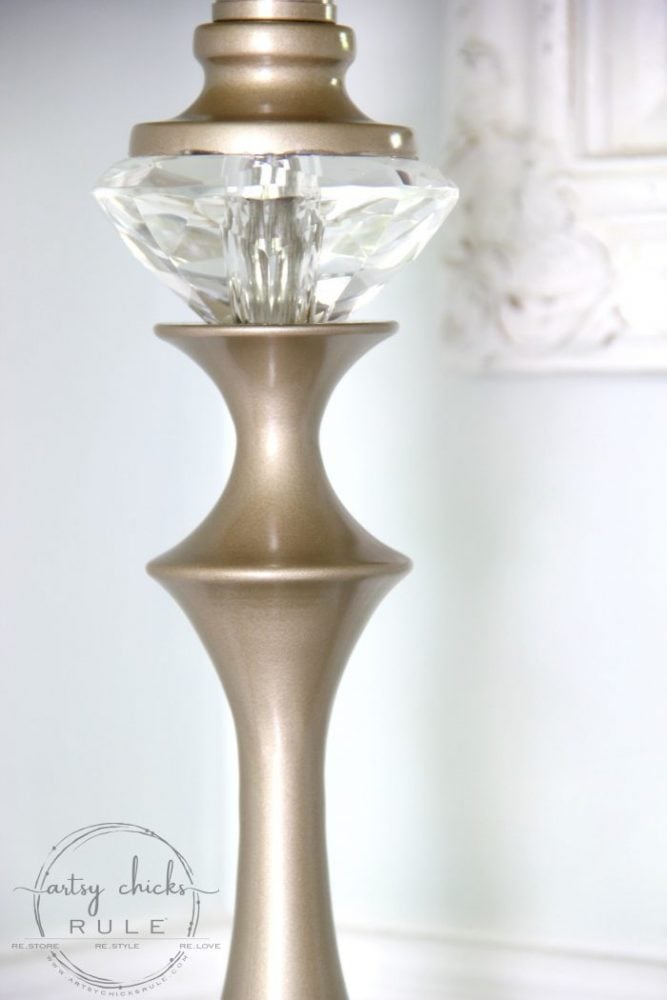 Now you see why I called it the best gold paint, right? ;)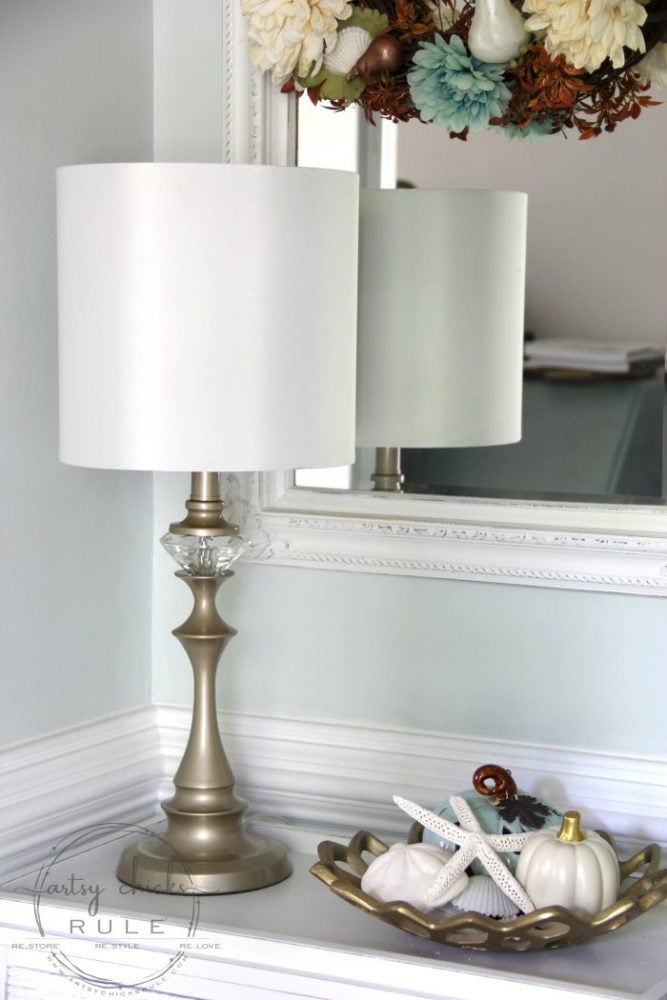 So pretty and I love the little bit of glam the lamp has now.
I even added some "fall" to my foyer.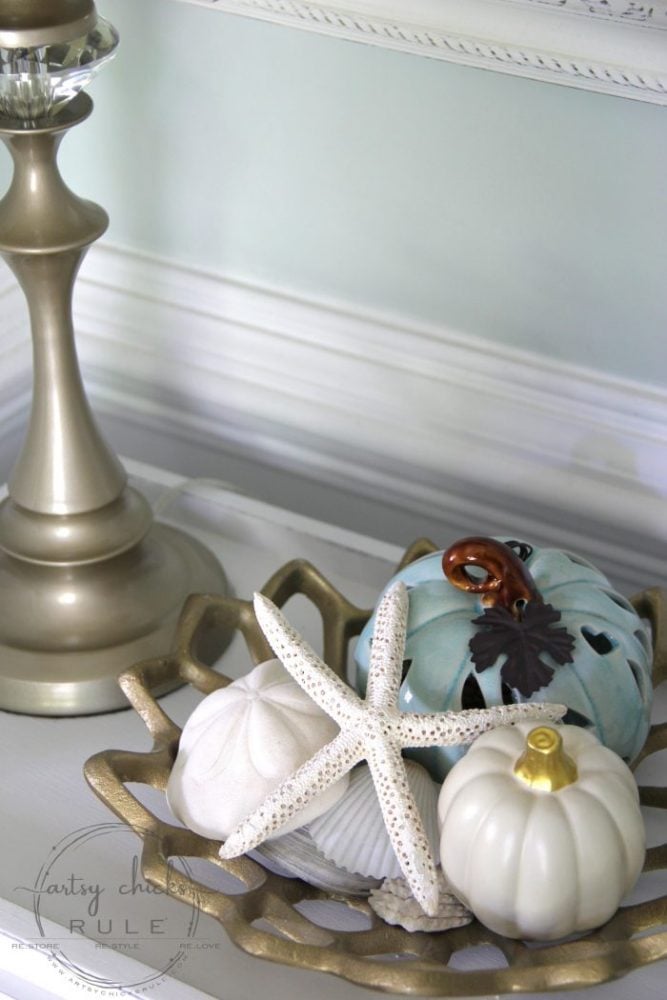 That's a little dollar store pumpkin there with the BRIGHT gold stem. ;)
I had planned to paint the stems on them ( I bought 3) when I picked them up last week but never got around to it!
That is the bright, brassy gold that I was speaking of…and trying to avoid.
Nothing wrong with it, I'm just trying to go for a more subdued look.
I don't have a lot going on in the rest of the house as we are finishing things up but I can't wait to get to decorating and putting things back together!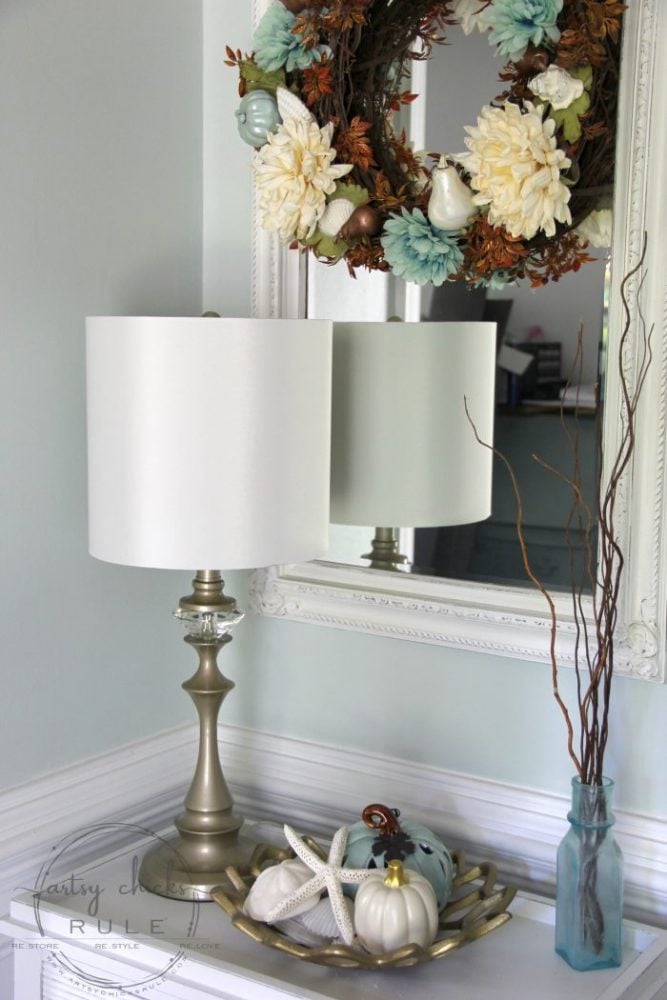 You can find details on that wreath here >>> Simple & Quick Coastal Fall Wreath
It's my favorite fall wreath. :)
Just another simple update to some of my current decor.
Making it fit in with the new coastal glam decor plans I have. ;)
This may or may not be the best gold paint for every single project, but it's perfect when  you are going for a very elegant, understated gold look.
PIN it to save it!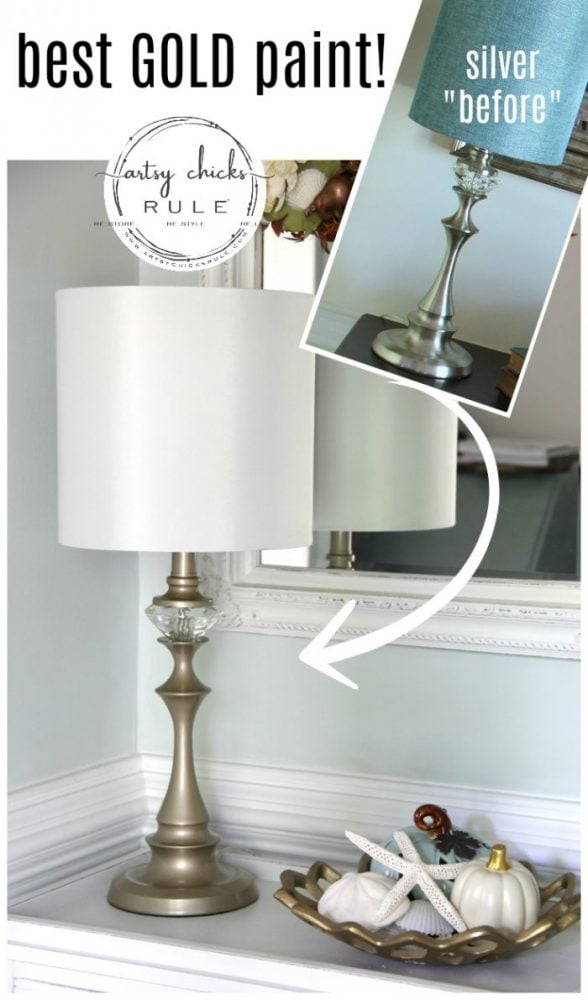 So if you are looking for a soft, not so gold, gold, this might be the one for you!
Hope you have a blessed weekend!
See you right back here next week, friends.
xoxo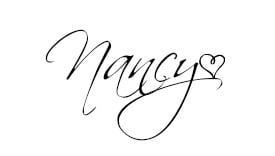 Follow Along Here!