Simple & Thrifty DIY Coastal Wall Art Tutorial
This post may contain affiliate links. Please see disclosures here.
Decorating your home doesn't have to cost you a fortune. So today I'm sharing this DIY wall art tutorial so you can recreate these simple coastal prints yourself…on a dime!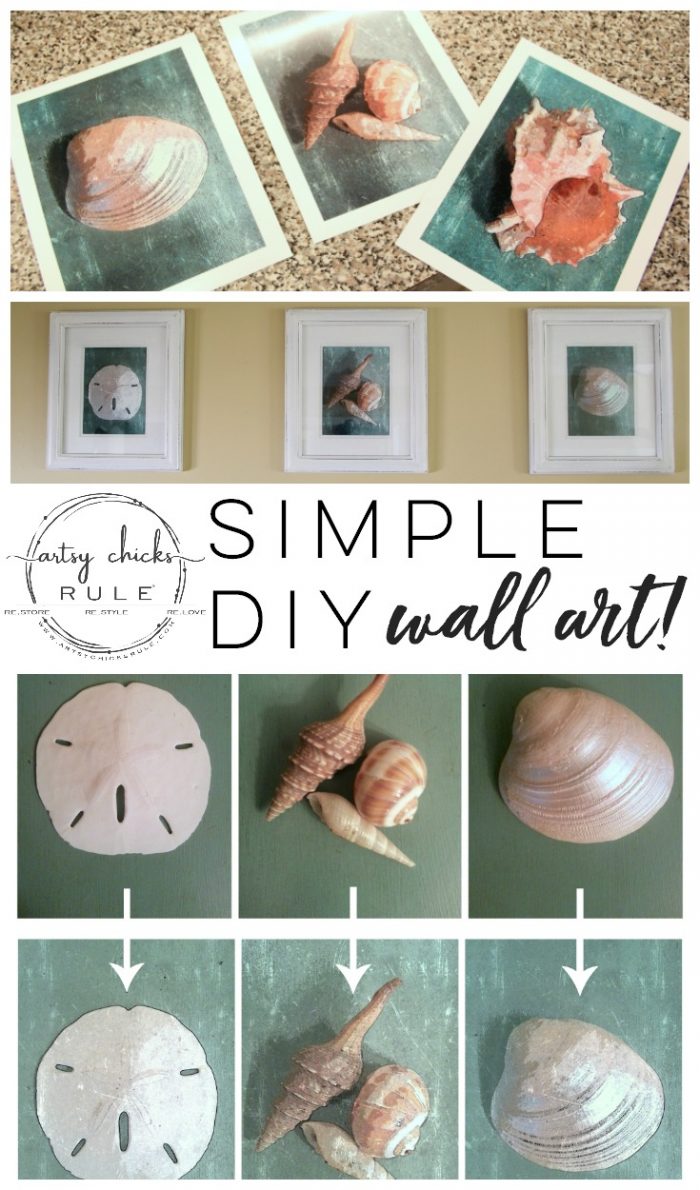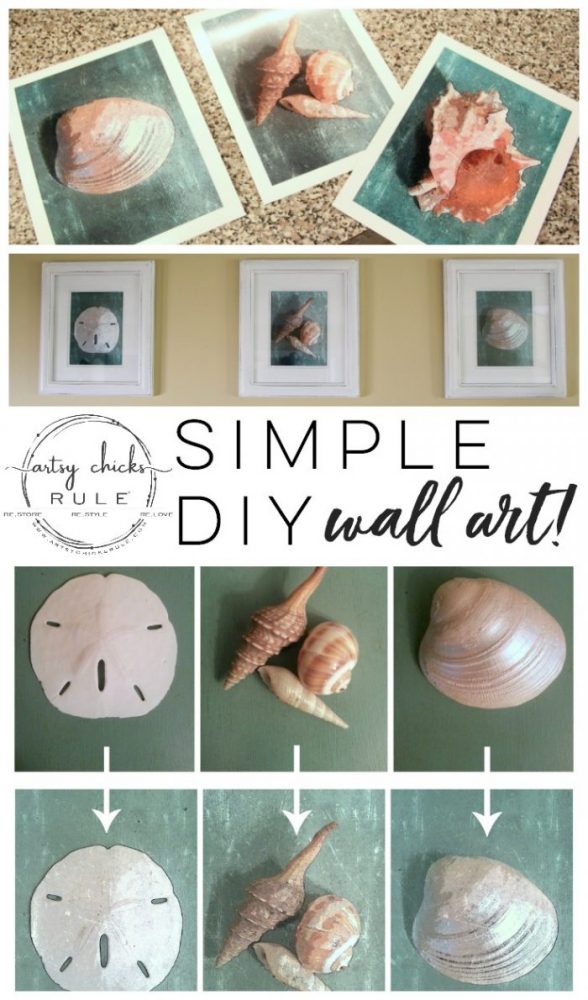 I'm so excited to be sharing something really fun (fun to do!) with you all today.
Fun & easy on the budget.
And that's always a good thing. :)
It's a DIY Coastal Wall Art Tutorial
I found 3 old print/frames at the thrift store awhile back and had considered drawing/watercoloring shells like you see above to put into the frames.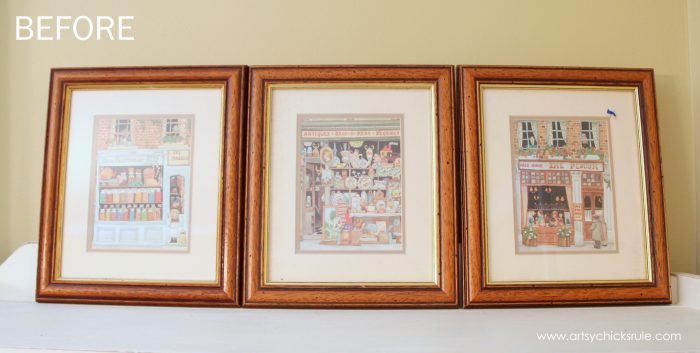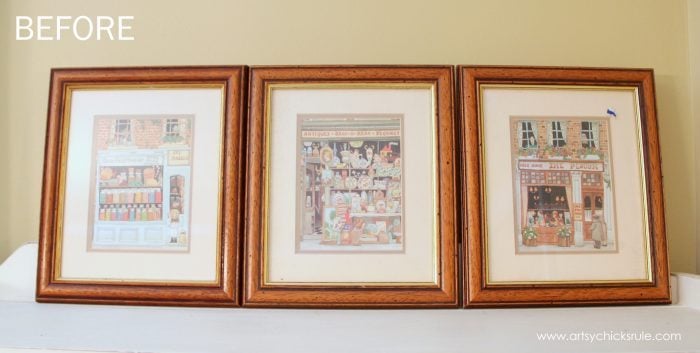 But I never got around to it.
I bought the watercolor pad, more watercolor pencils,etc….but no, who has time for that?
I don't but wish I did. :)
So I decided to just create something to make it "look" like watercolor instead.
There are so many apps out there nowadays to do all these things more simply, so why not?
First, I took pictures of shells, sand dollars, etc, that I already had.
I placed them on the colored background that I wanted for the prints (which just happened to be the "Coffee Bar" I created some years ago).
You can read about that –> here.
It was the perfect shade for the background and I'm so happy with how these look.
You can do any color or patterned background of your choice.
See below how they looked before I used the app to change them into the "watercolor" effect … and after.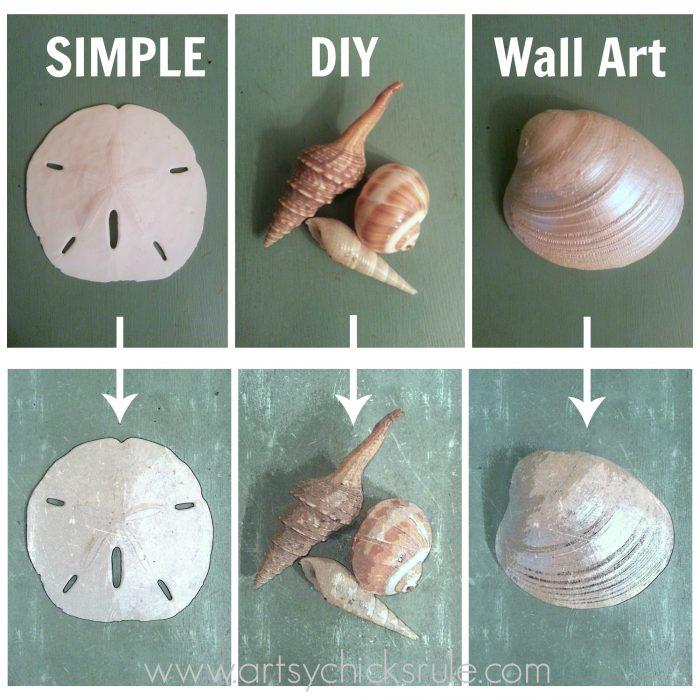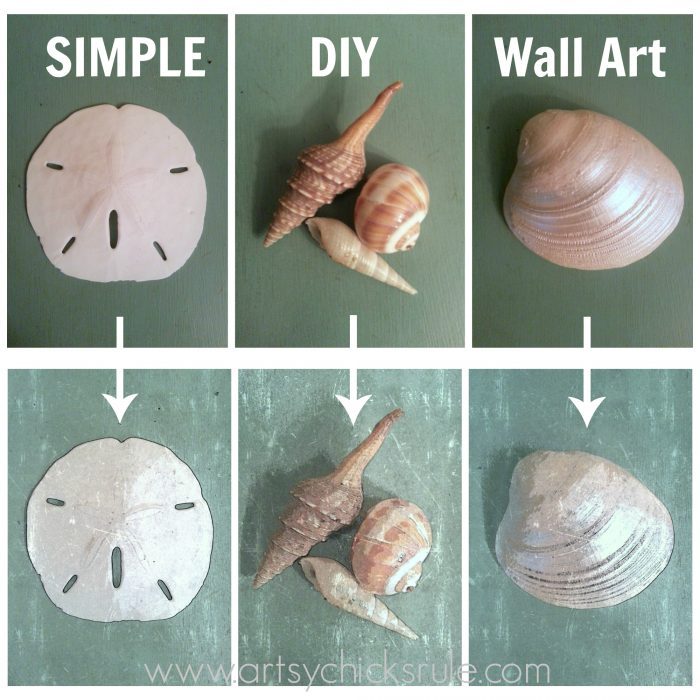 Crazy cool, right? I LOVE how it changed them.
I have a Samsung Note 8 now but I did this when I had the Note 2. I used an app that came on that phone.
It was in the editing area of the photo gallery and called "Paper Artist". (It's no longer automatically on the phone, but you can find it in the Play Store and download it)
So, to recap, I took the photos with my phone, created them in the app and sent them to myself through email.
I saved them to a thumb drive and printed the "photos" out at Target.
Next, I removed the mats from the frames….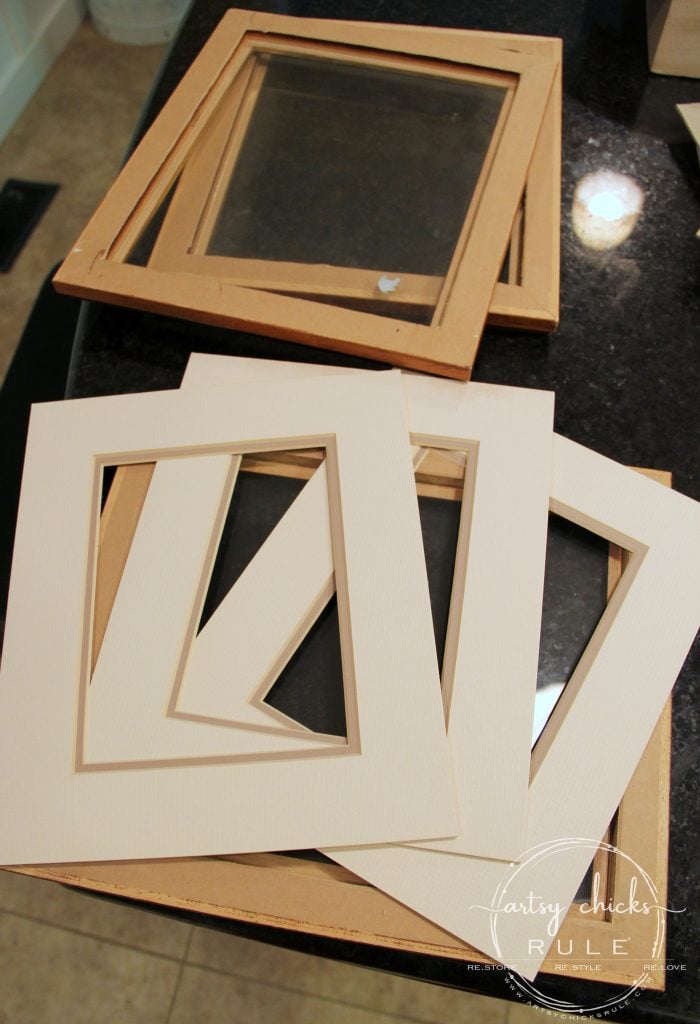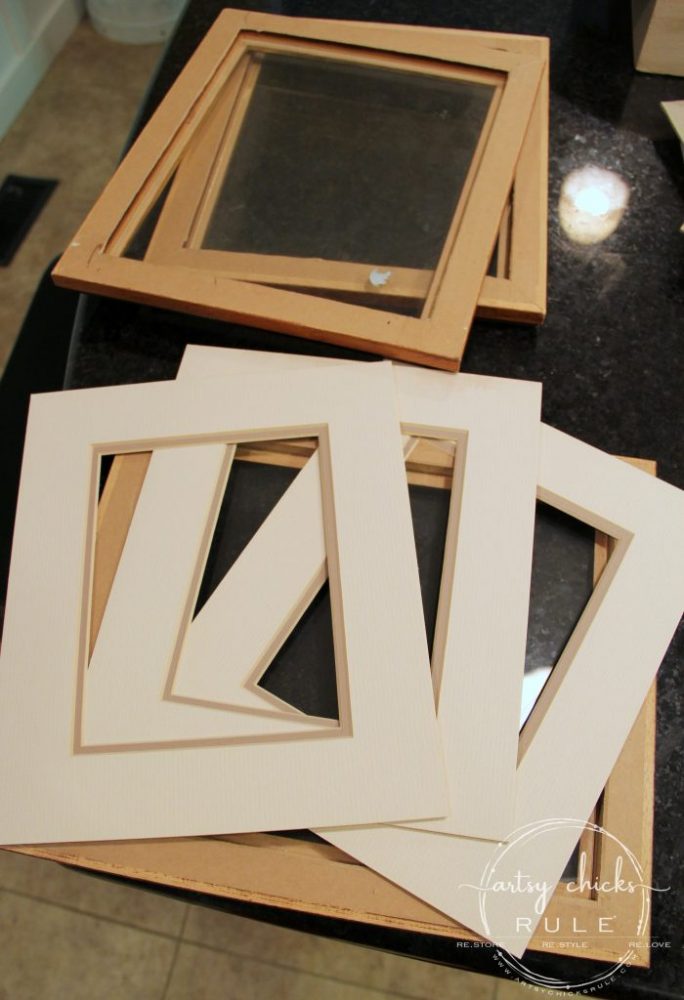 …and painted them with Pure White Chalk Paint. (you can use any white paint you have)
I didn't seal the mats because I wanted them to have a "matte" look and also because they would be protected by the glass anyway.
I also painted the frames with same Pure White and sealed them with a quick spray of Minwax Polycrylic.
The mats were beige with a tan trim border and the frames were wood and gold trimmed.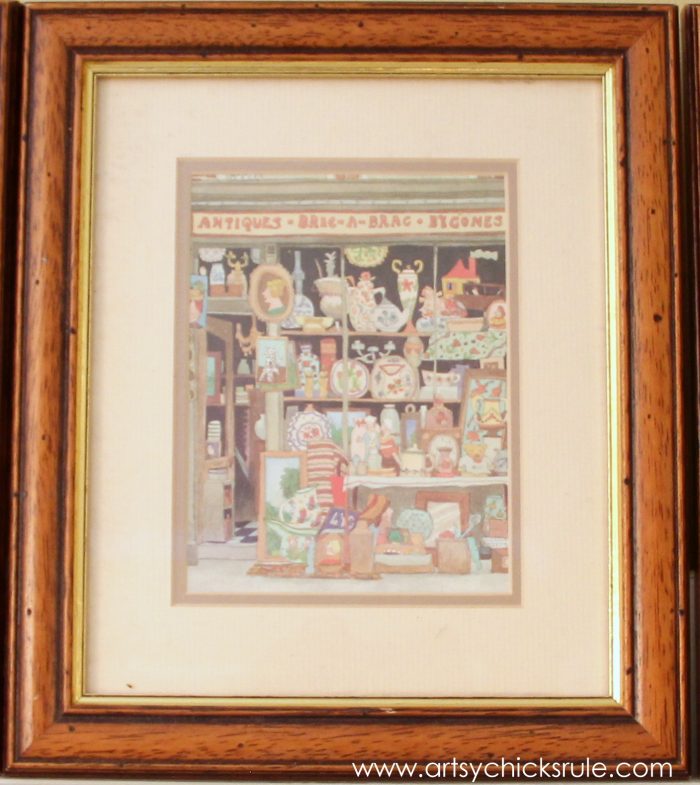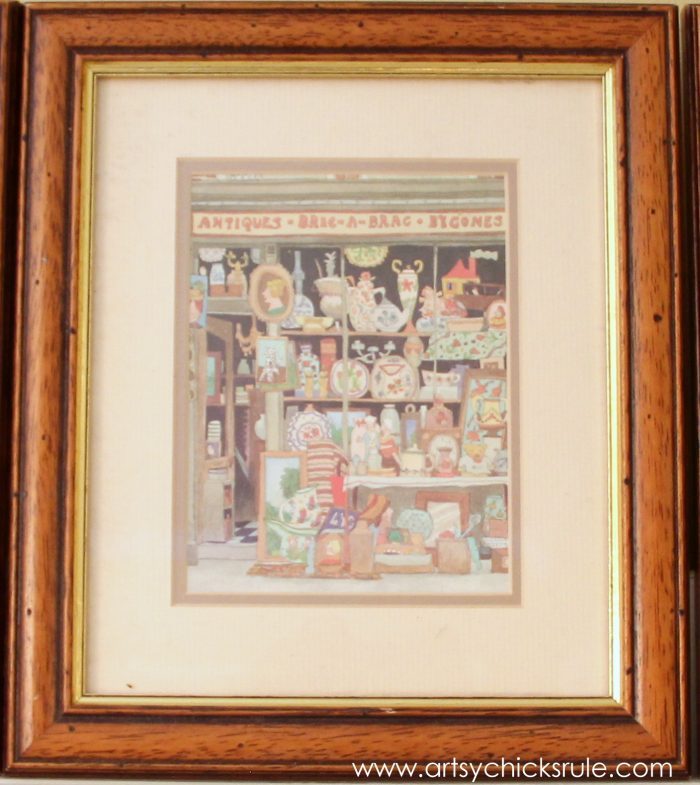 And made just like new with a little paint….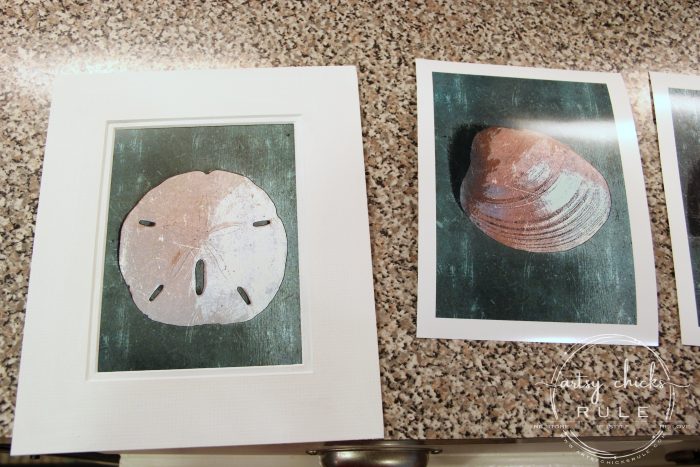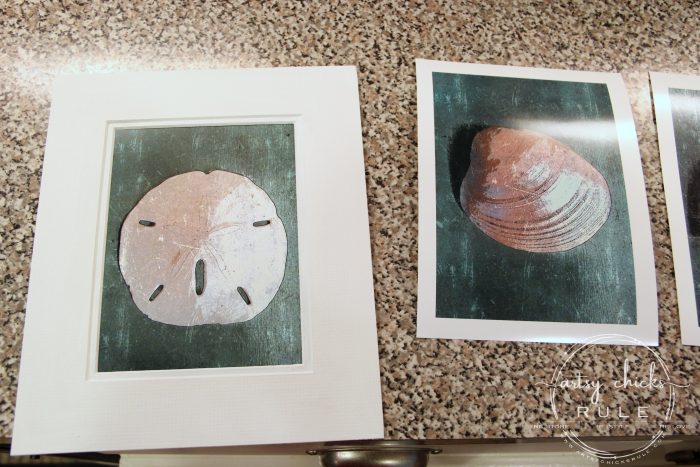 I put them back into the newly painted frames….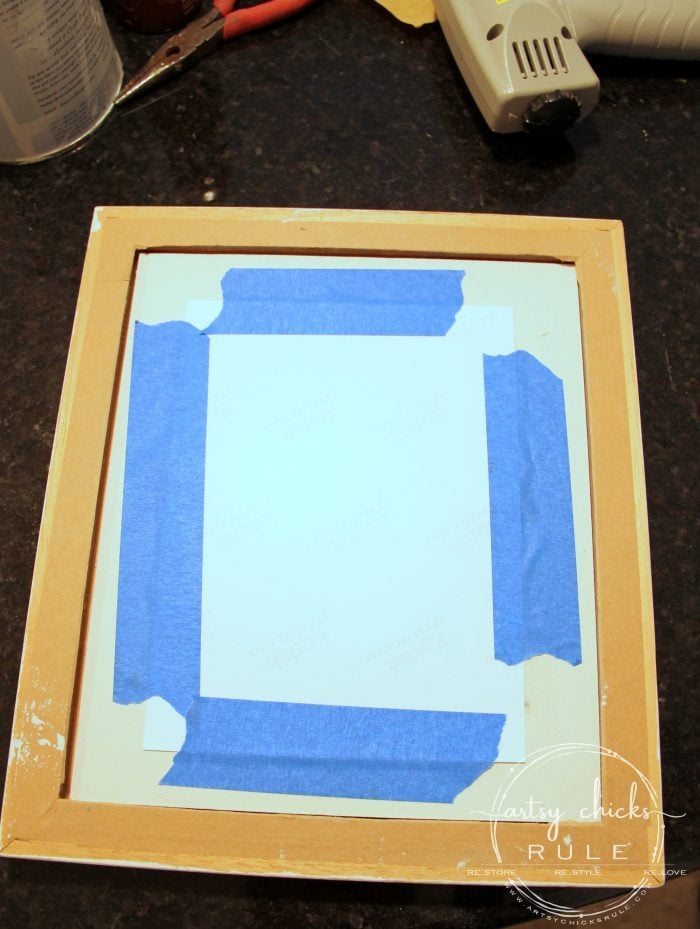 ..and then stapled the cardboard backing over that. (the cardboard backing that was originally there, not shown in the photo)
Such an easy and inexpensive way to get really pretty and unique wall art….cheaply! ;)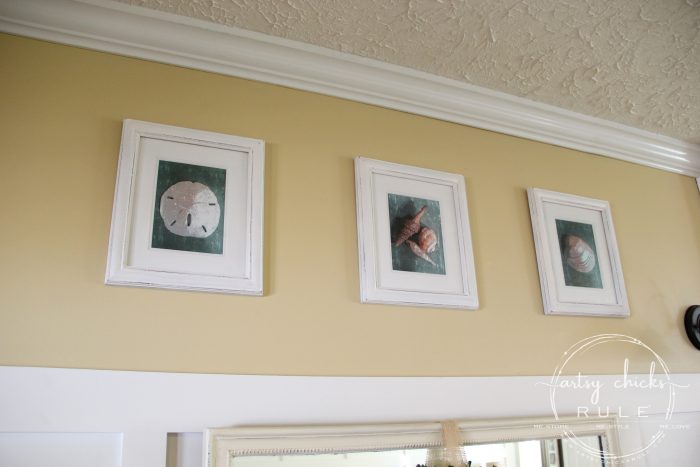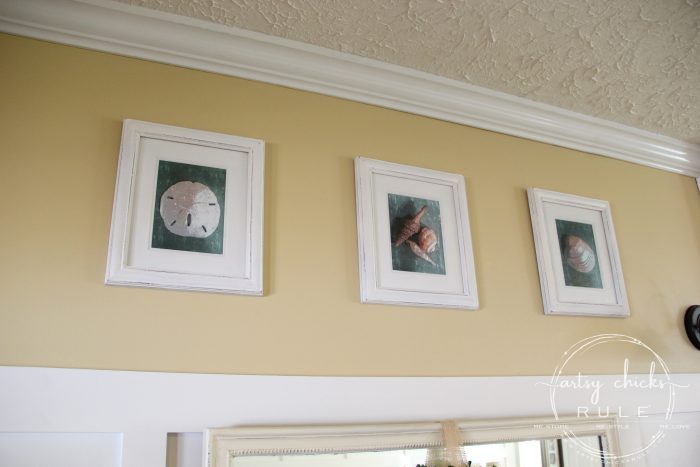 But it doesn't look cheap! :)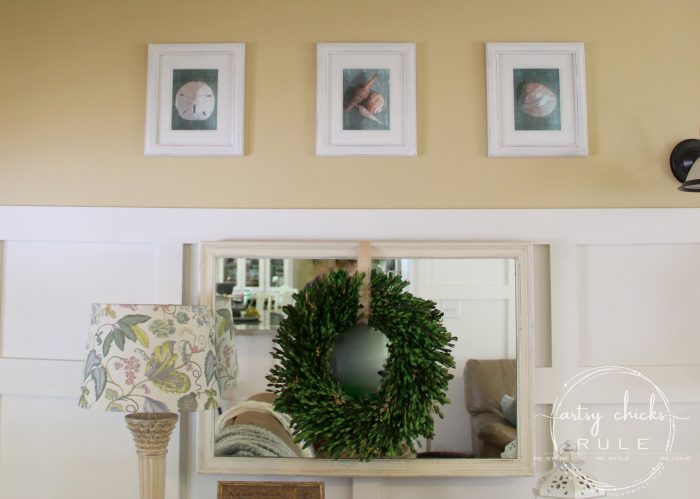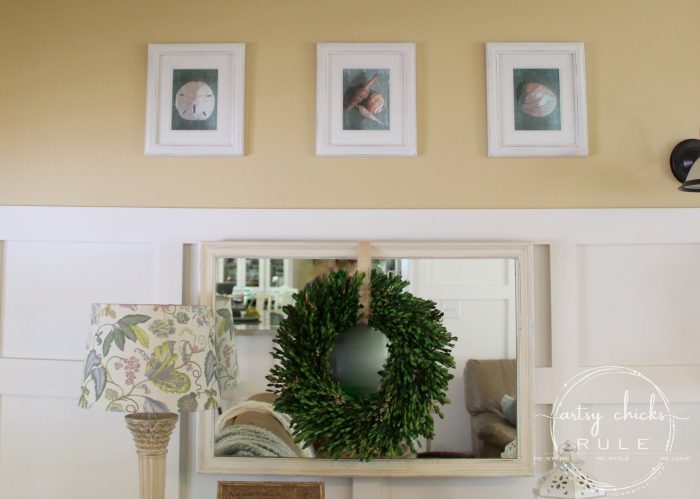 I've always really enjoyed them!
Amazing how they looked before…and now, right?
What a difference.
Up close of each….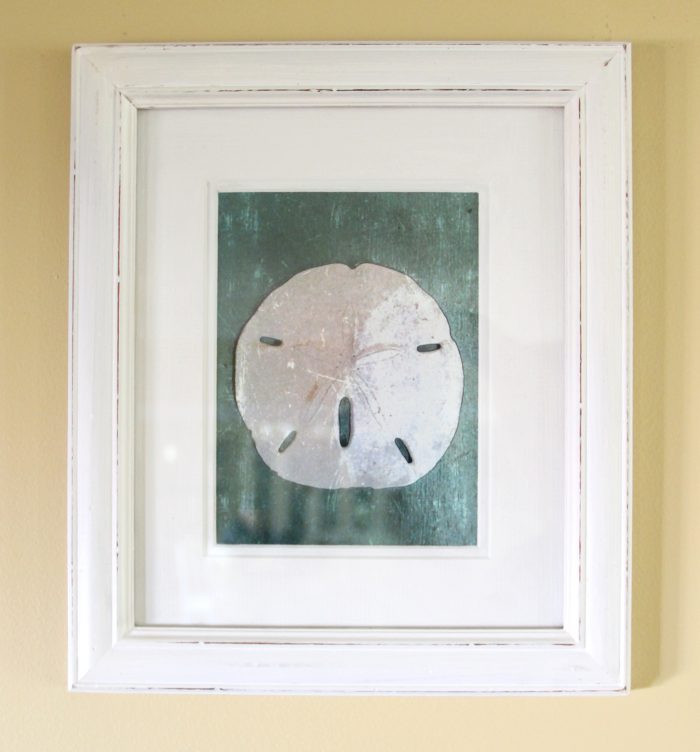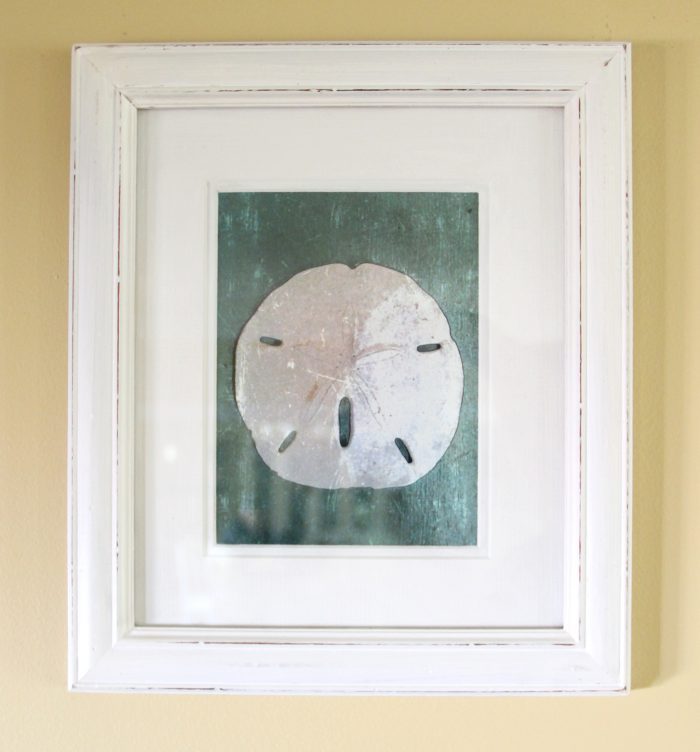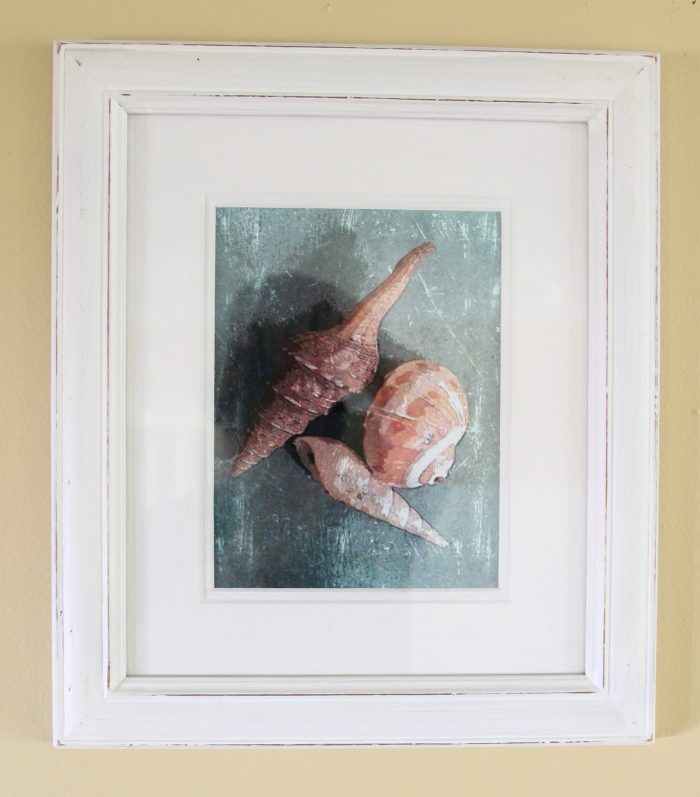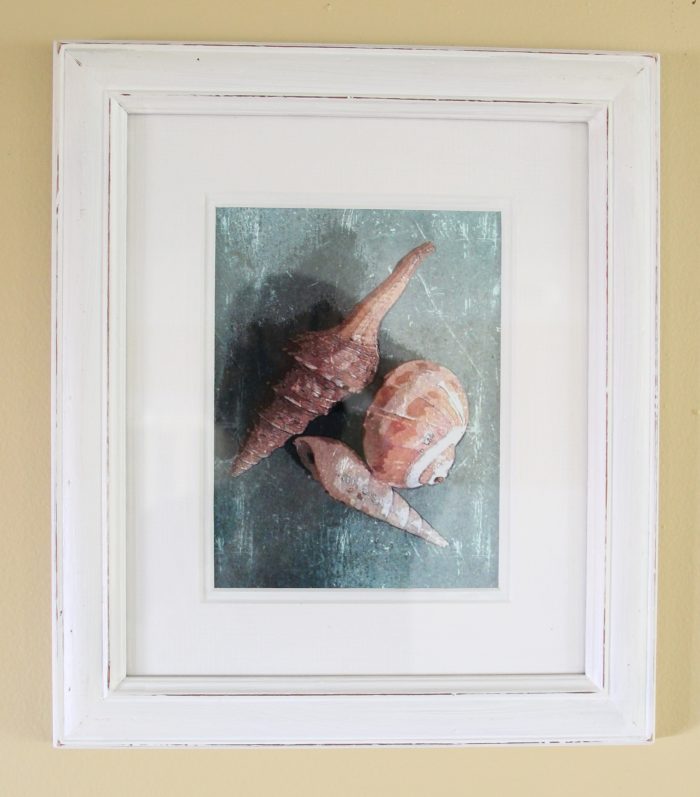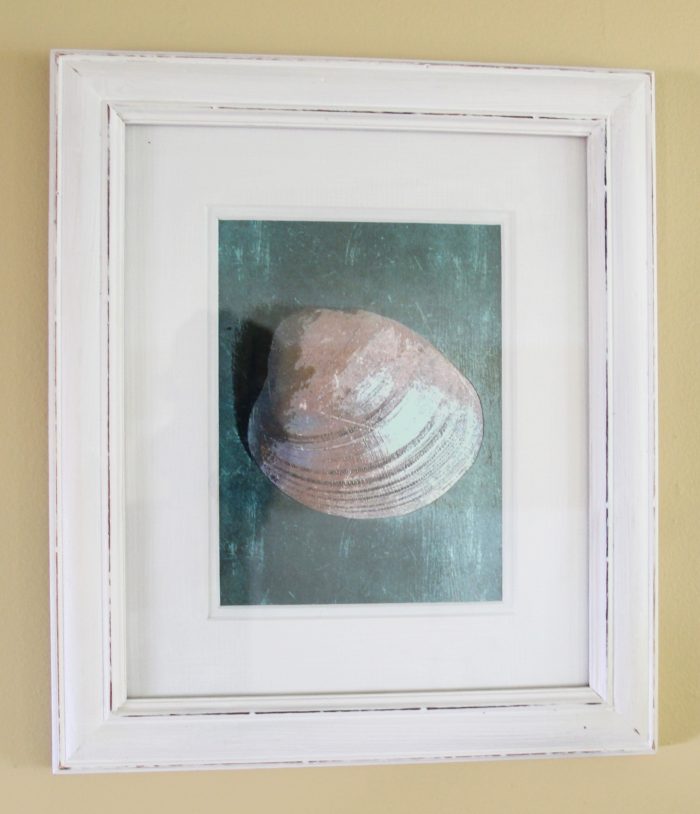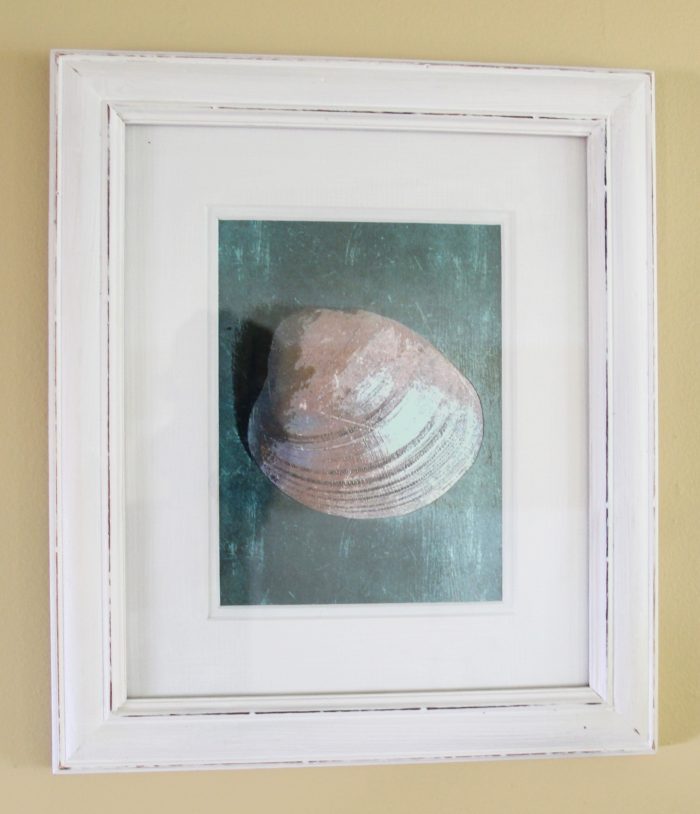 I love to reinvent things.
Old things with "no value" given away at the thrift store….can always be made "like new" and wonderful again with a little paint and imagination.
Just like these.
Easy, fun and super budget friendly. Perfect.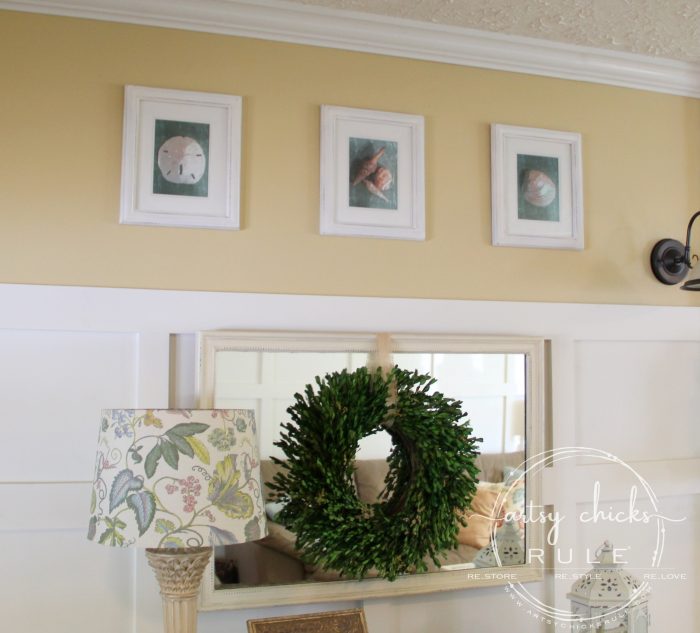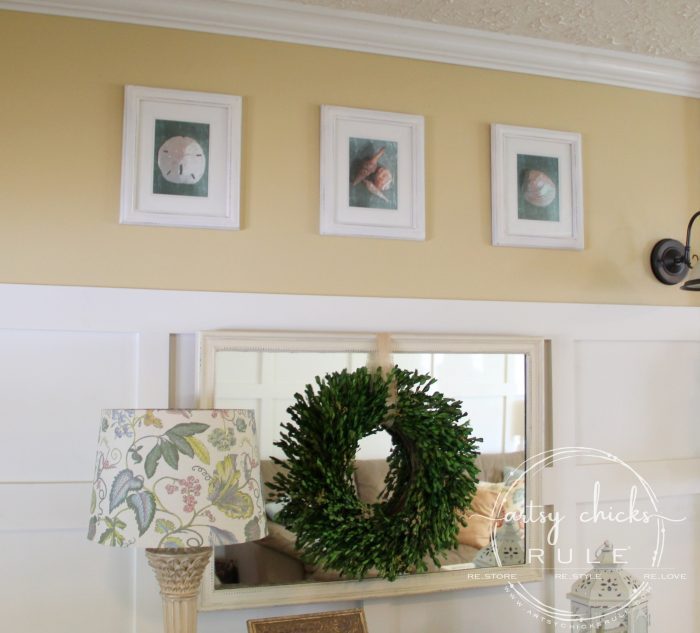 And most recently in my home with my favorite Sea Salt painted walls. :)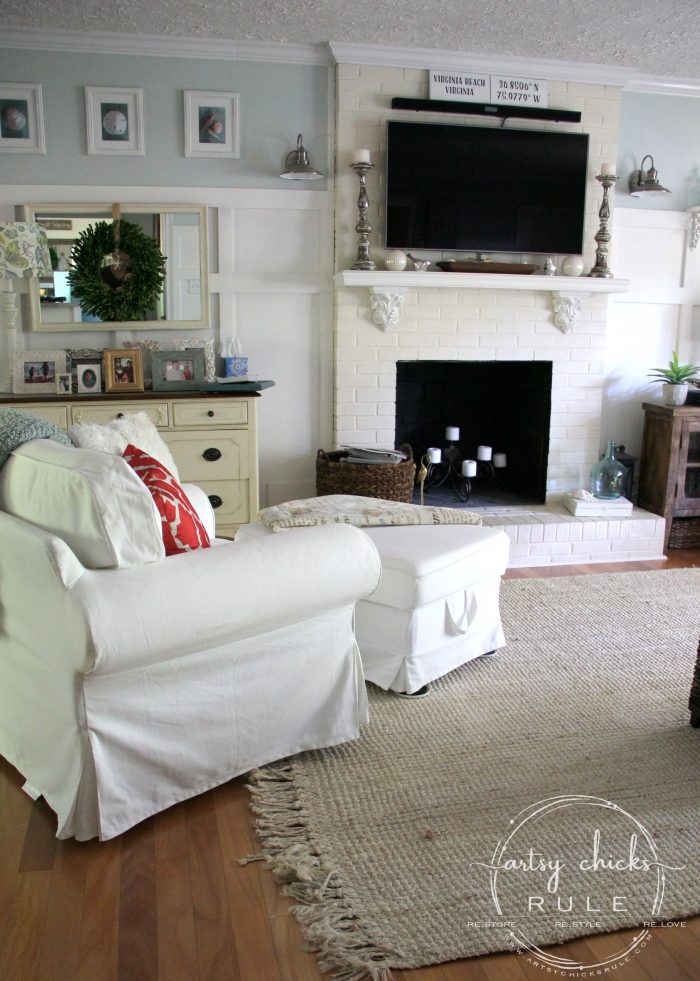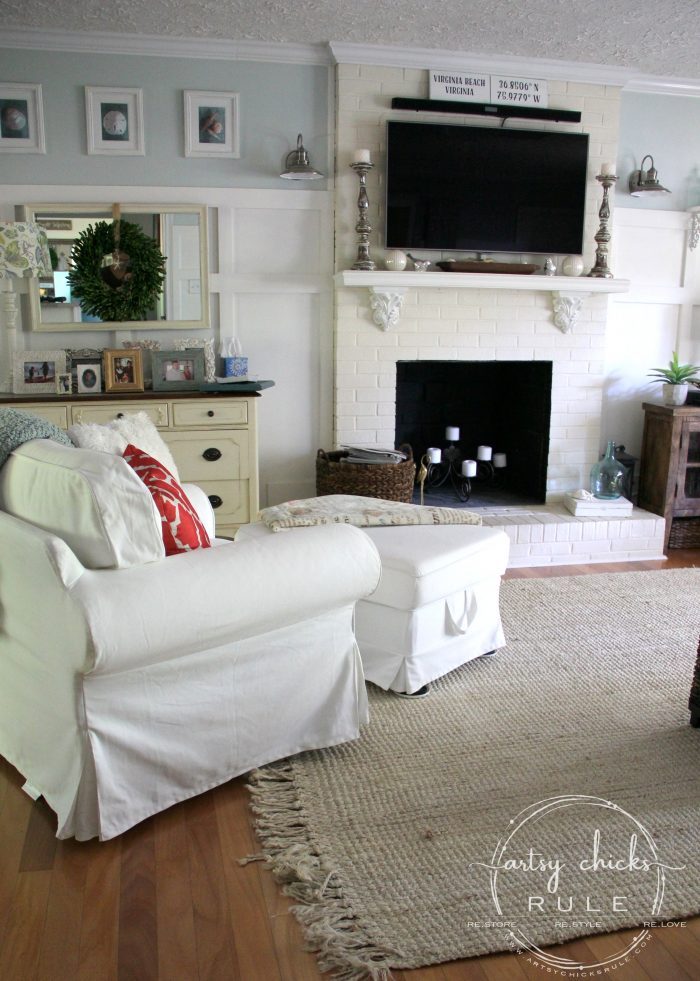 I hope you enjoyed this DIY coastal wall art tutorial.
Think you might give something like this a try? I hope you do!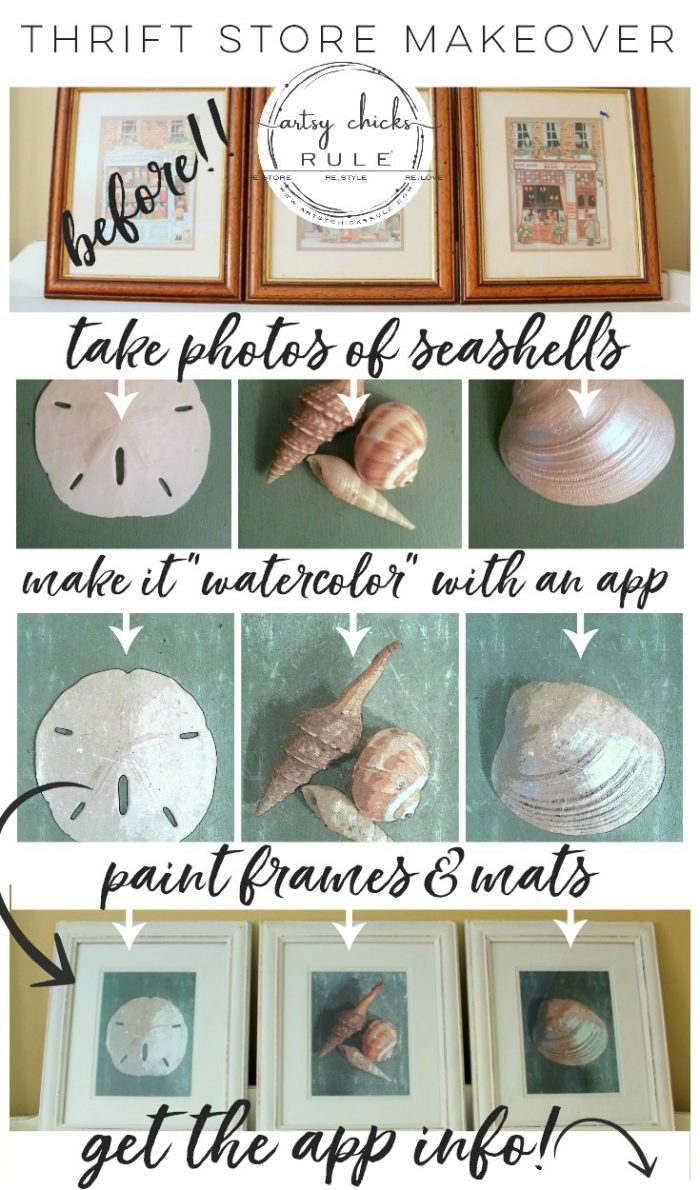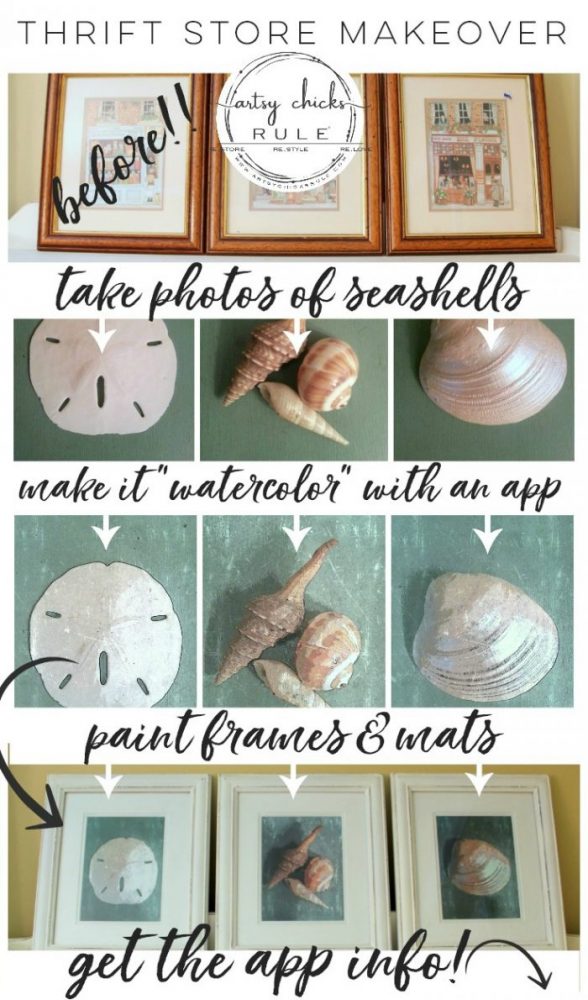 Check back in next week to see what I did with this old cabinet door!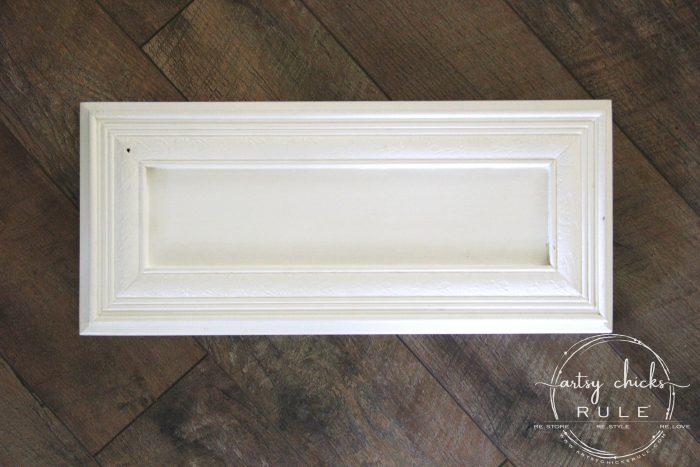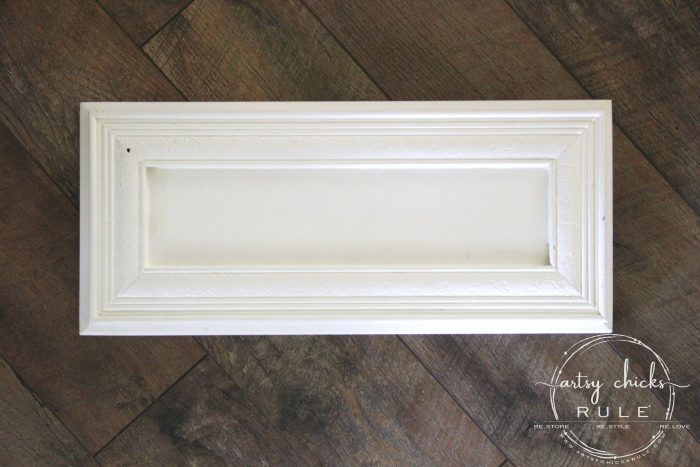 UPDATE! You can see it now, here!!
Have a wonderful weekend, friends! :)
xoxo