Merry Christmas Printable Tray
This post may contain affiliate links. Please see disclosures here.
This sweet (and free!) Merry Christmas printable looks perfect in this old, thrifted tray. Easy to do too!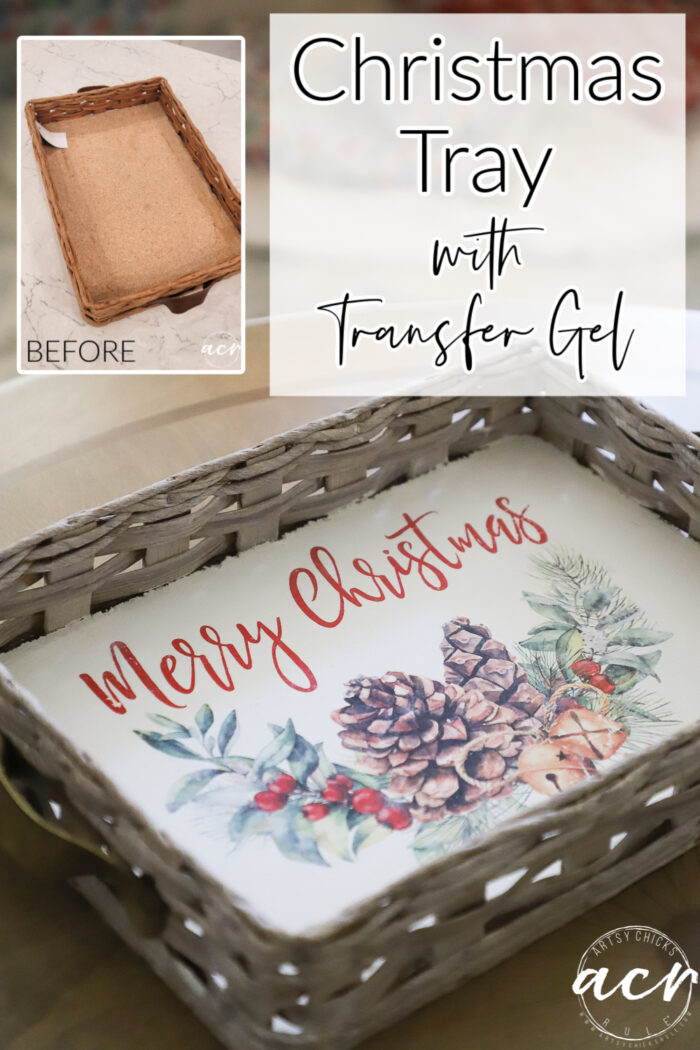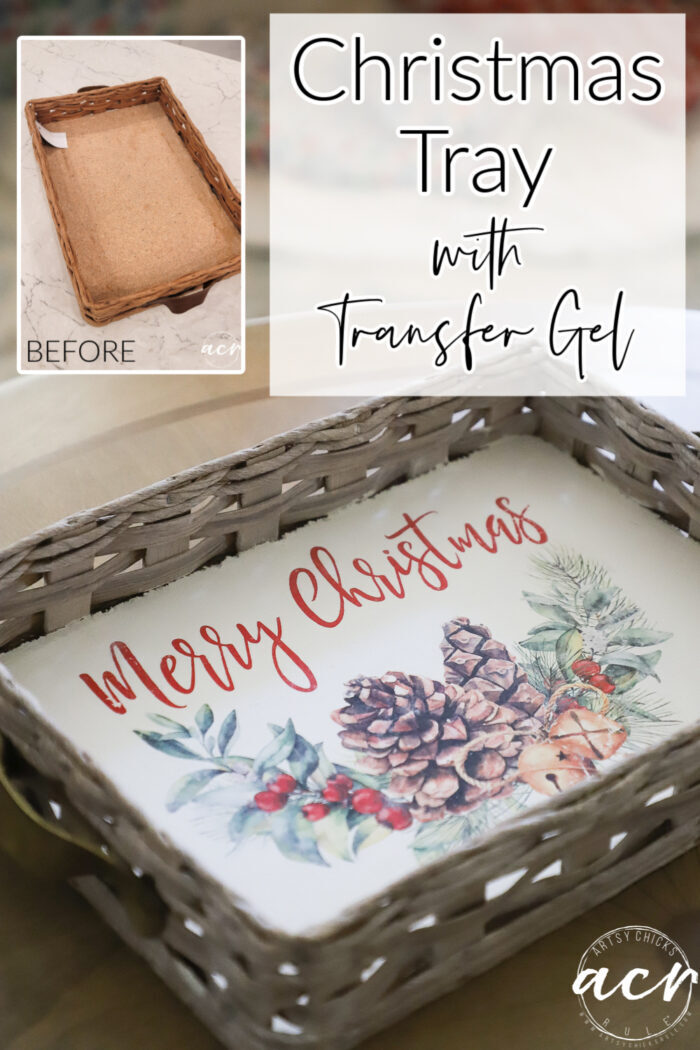 Hello friends!
Here we are into December already. And here I am with another Christmas project for ya!
I share a similar project using one of my recent printables a week or so ago, you can see it here >>> Christmas Verse Decor
Today, I'm sharing another from that bunch. AND a little bit different way to transfer.
Well, not really different but using a different printer type. You'll see why below. ;)
Merry Christmas Printable Tray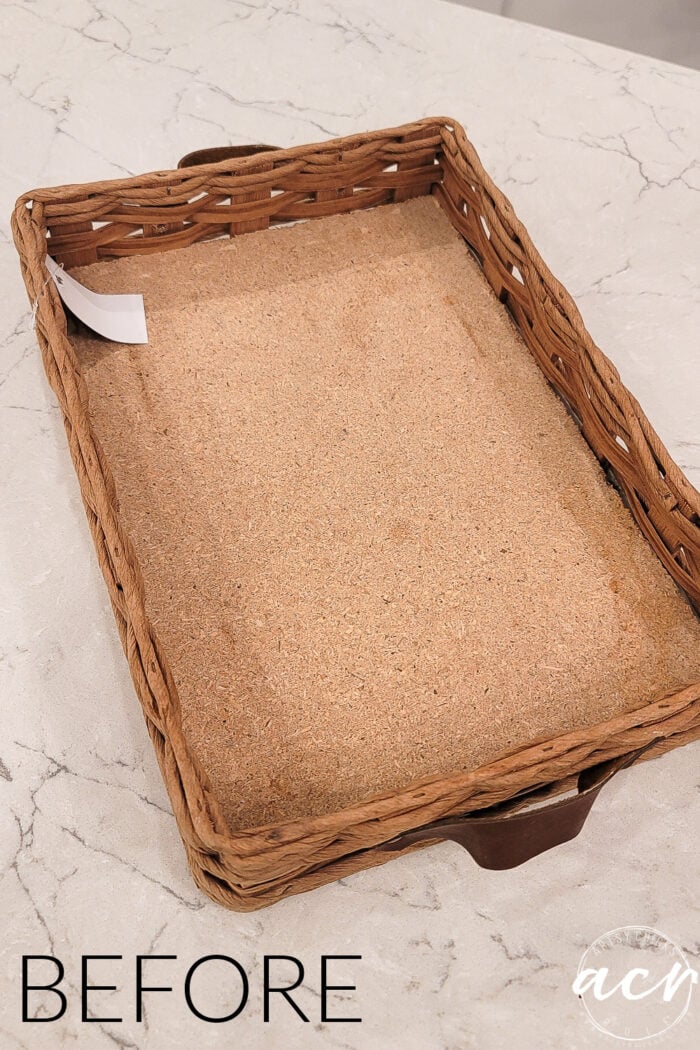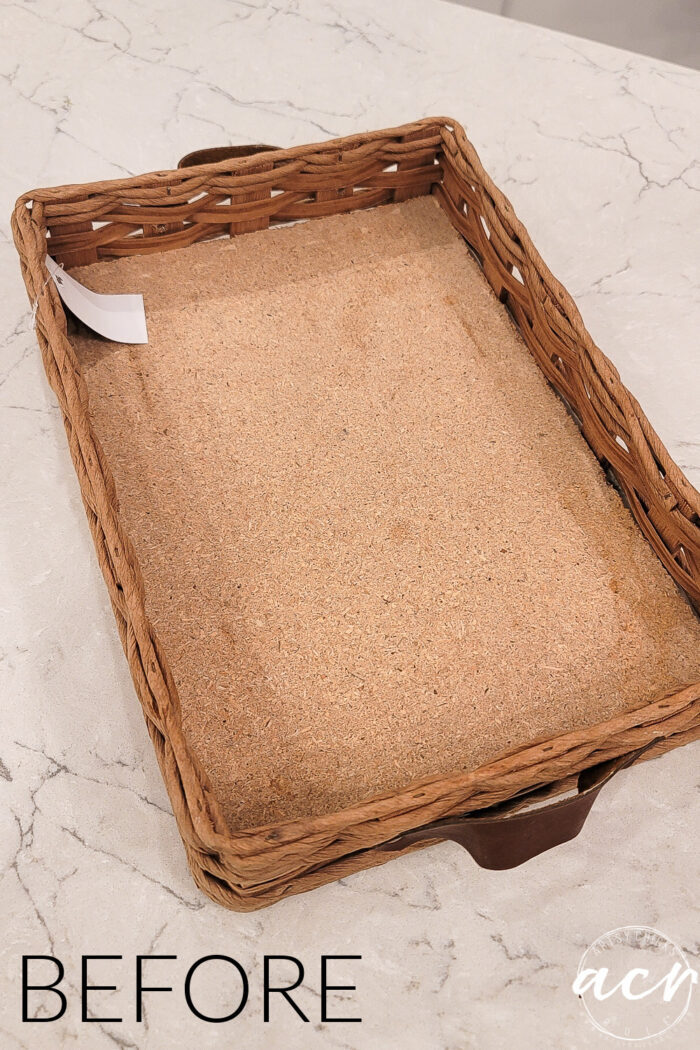 Here is the tray as I found it at the thrift store. Very basic!
I decided to paint the bottom pressboard white…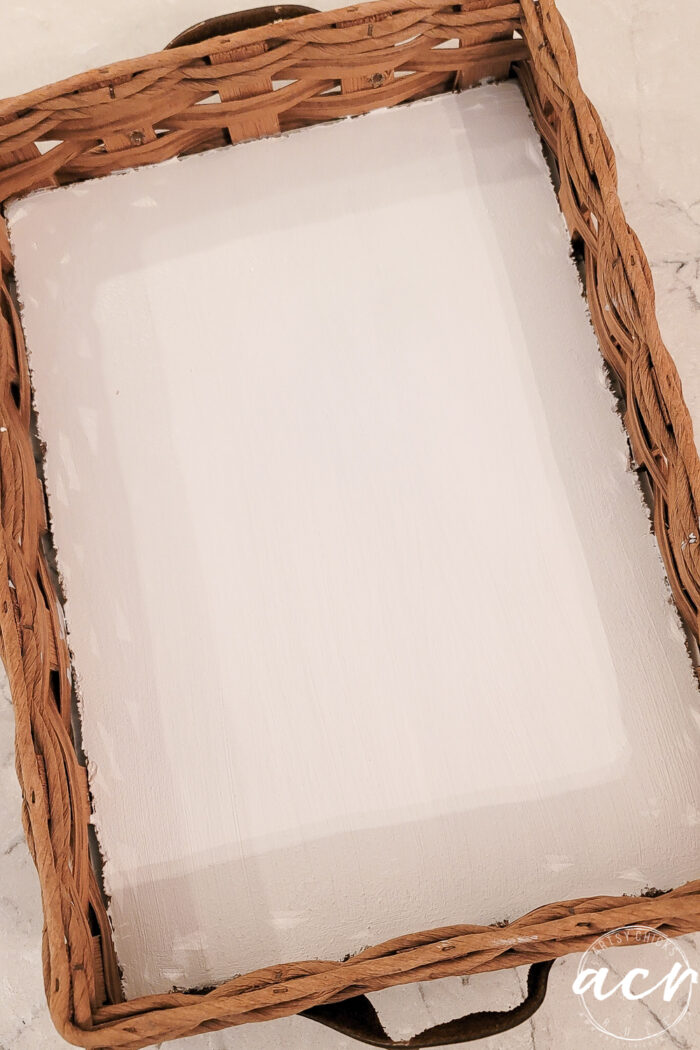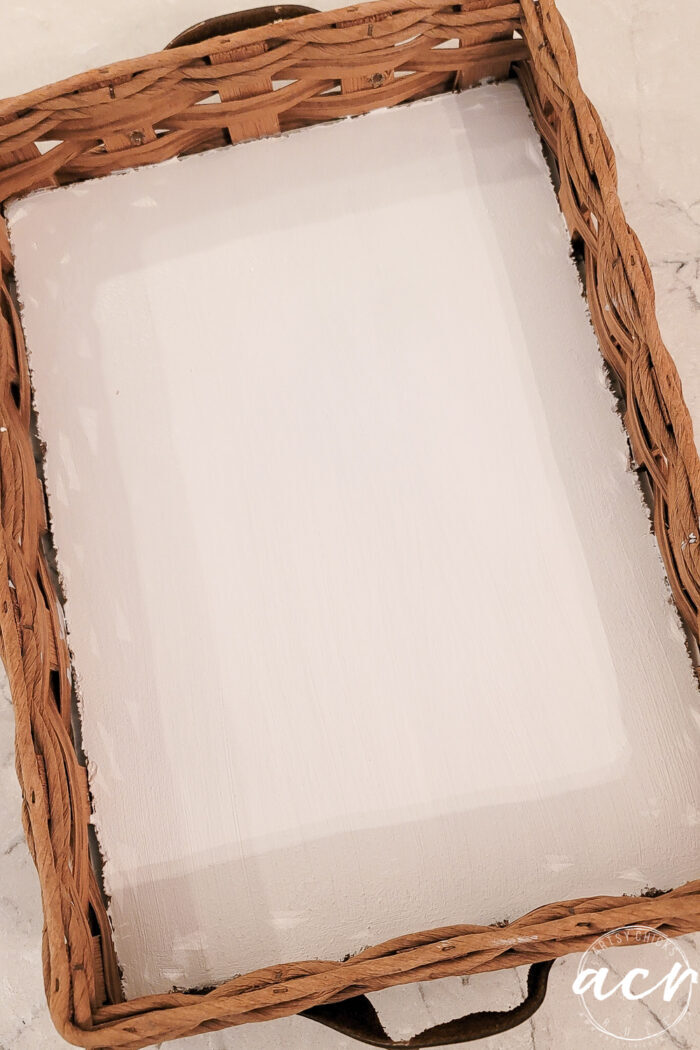 And then use my Transfer Gel (you can find it, here) to transfer this image…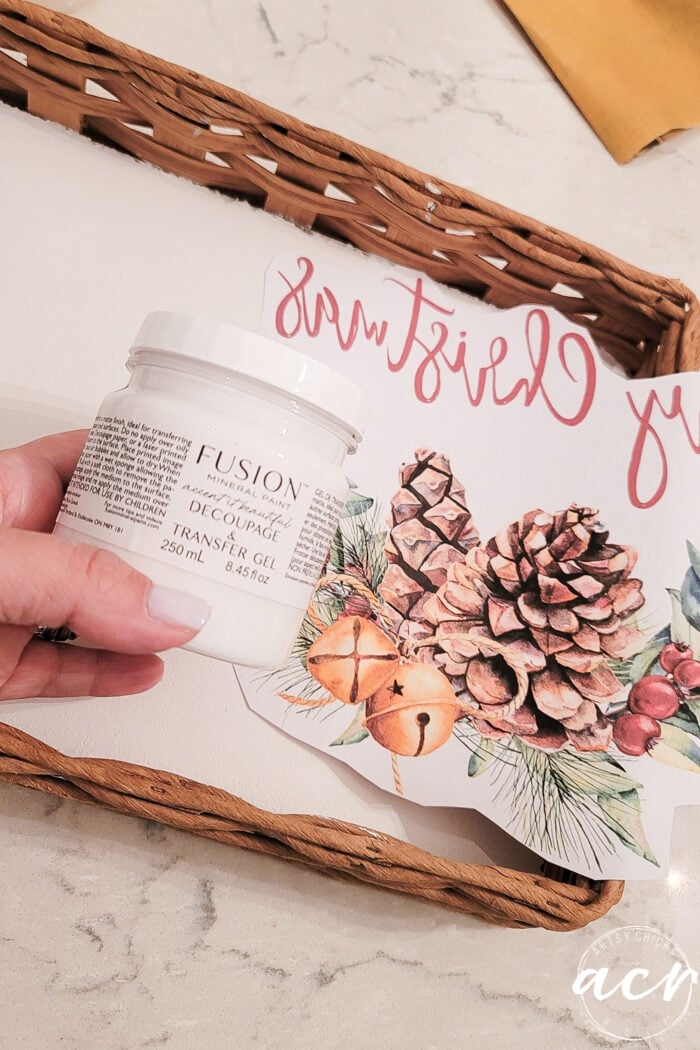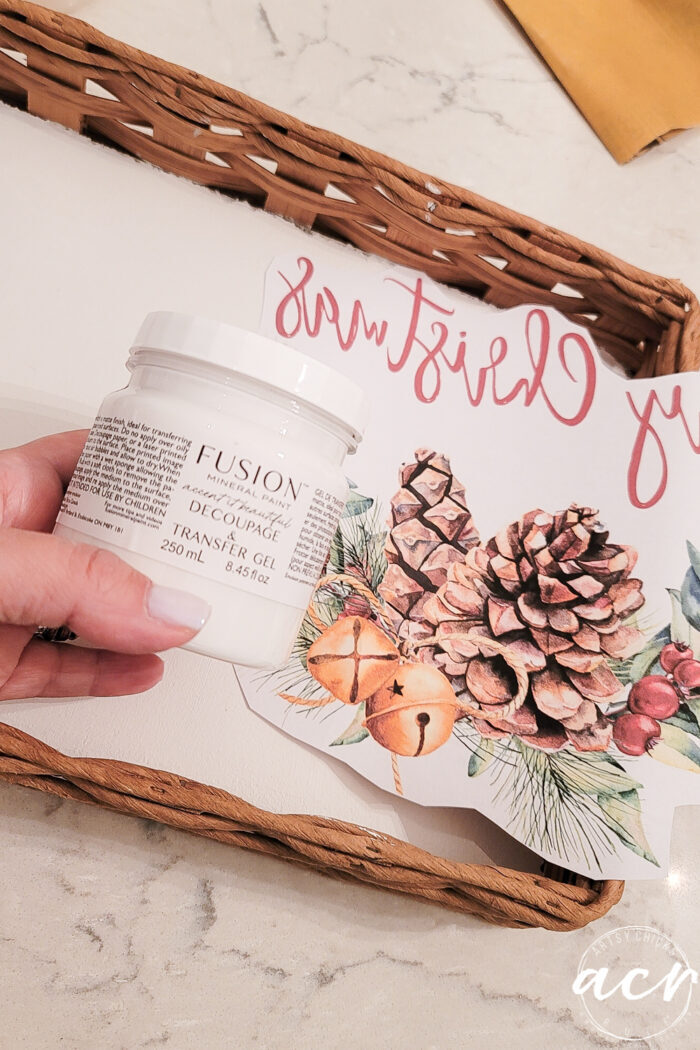 I printed it on my inkjet like I did the last project I did.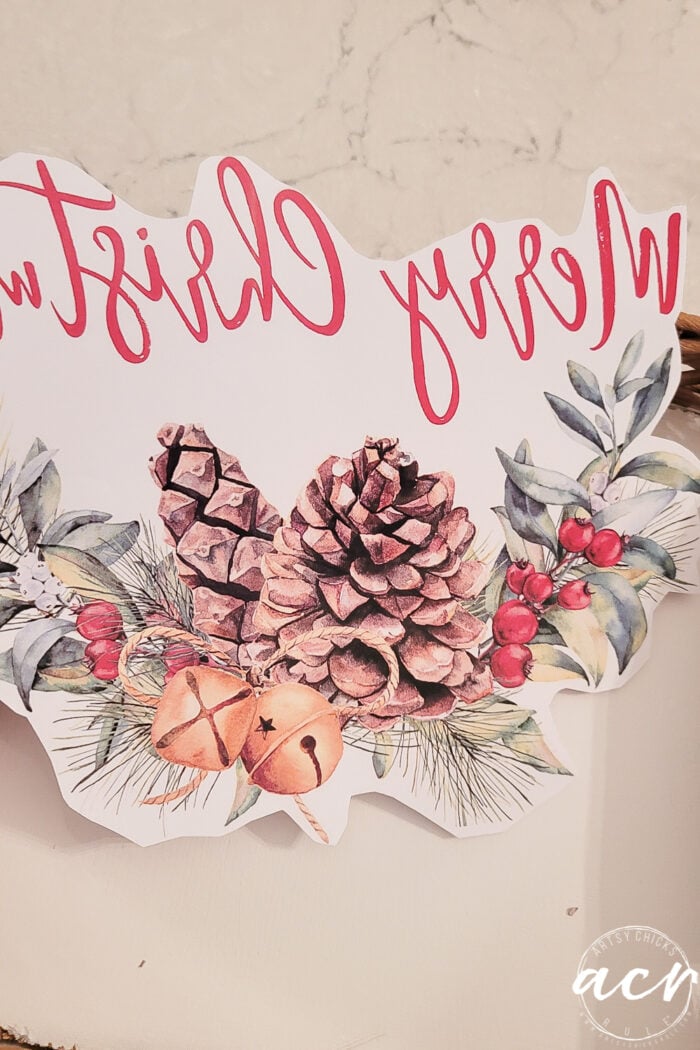 And began the process of removing the paper just like I did on the other project but…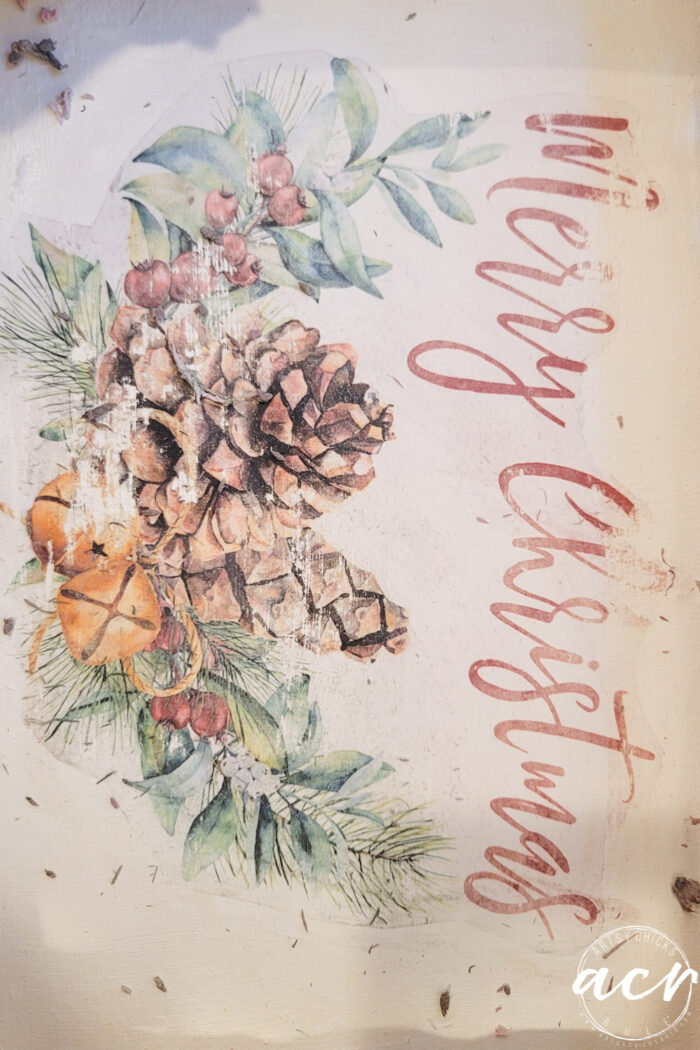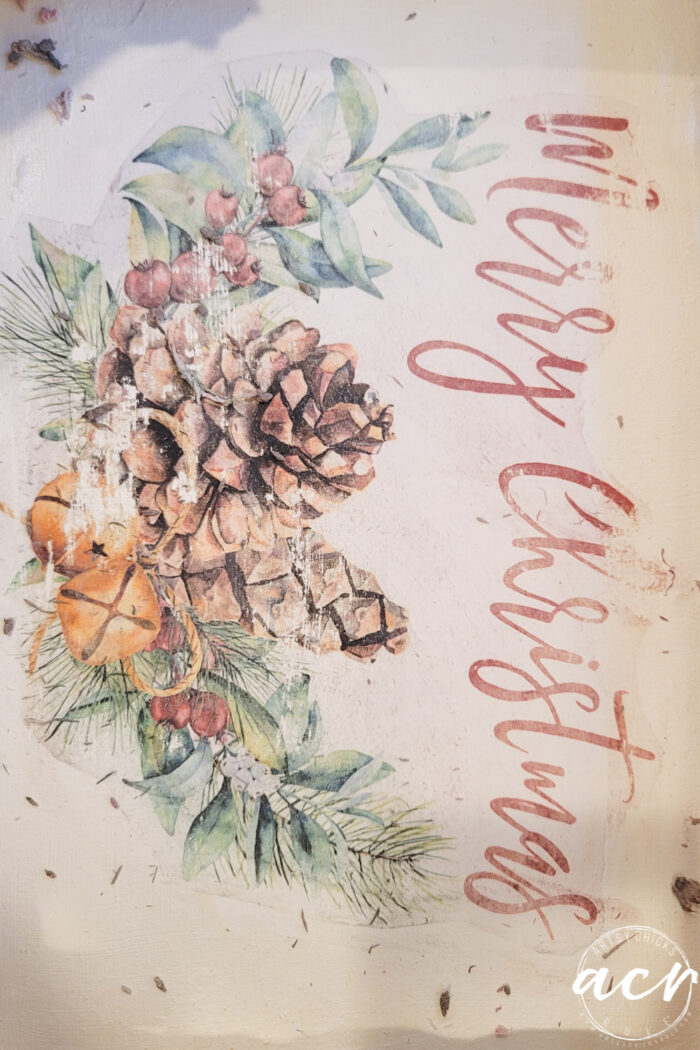 …darn, the image was coming off too.
What the heck?
Well, apparently it's better to use a laser printer for this.
But you can use an inkjet as is evidenced by my first project. Maybe with unpredictable results though?
I will say this one had a different (porous-rough pressboard) base unlike the other project so I wonder if that had something to do with it?
UPDATE: A reader below (thank you, Suzie!) in the comments mentioned letting the inkjet printed paper sit overnight or longer to dry well. That may make the difference with the two that I did.
Also, I forgot to mention that I did another step on this one. I wanted to "seal" in that ink in my mind, so I applied the transfer gel to the ink side of the print and let it dry.
Once it was dry, I applied the transfer gel to the board, as usual, attached the print, and finished as before.
So that may have been a help too.
I think I am going to try another inkjet printable (because that would be easier than having to run to the print shop every time), letting it sit overnight, and then applying the gel to it like I did this one. I will report back here when I do!
So I decided to sand it and begin again.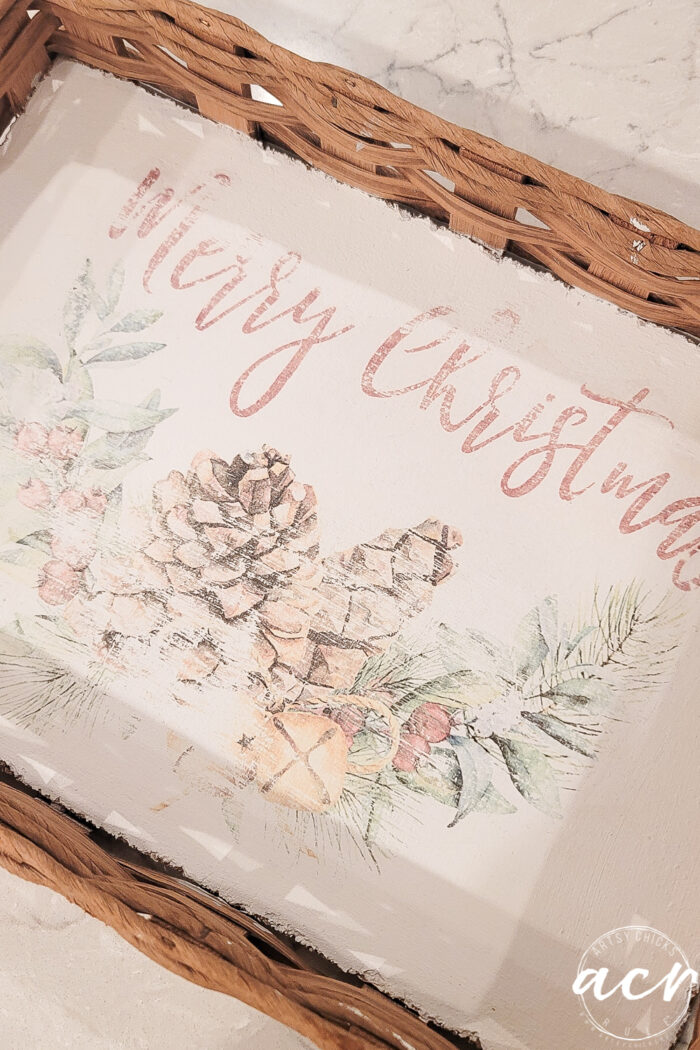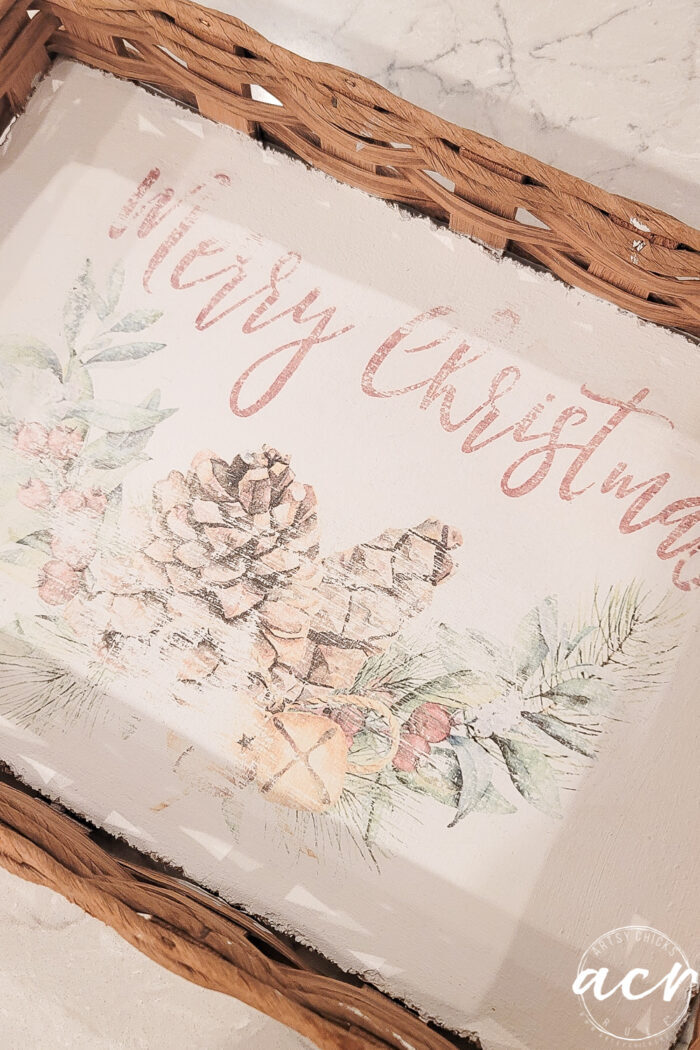 Repainted and ready to go again.
This time with a laser printed image. (I saved the image onto a thumb drive and ran it over to Office Max to print…simple and cheap!)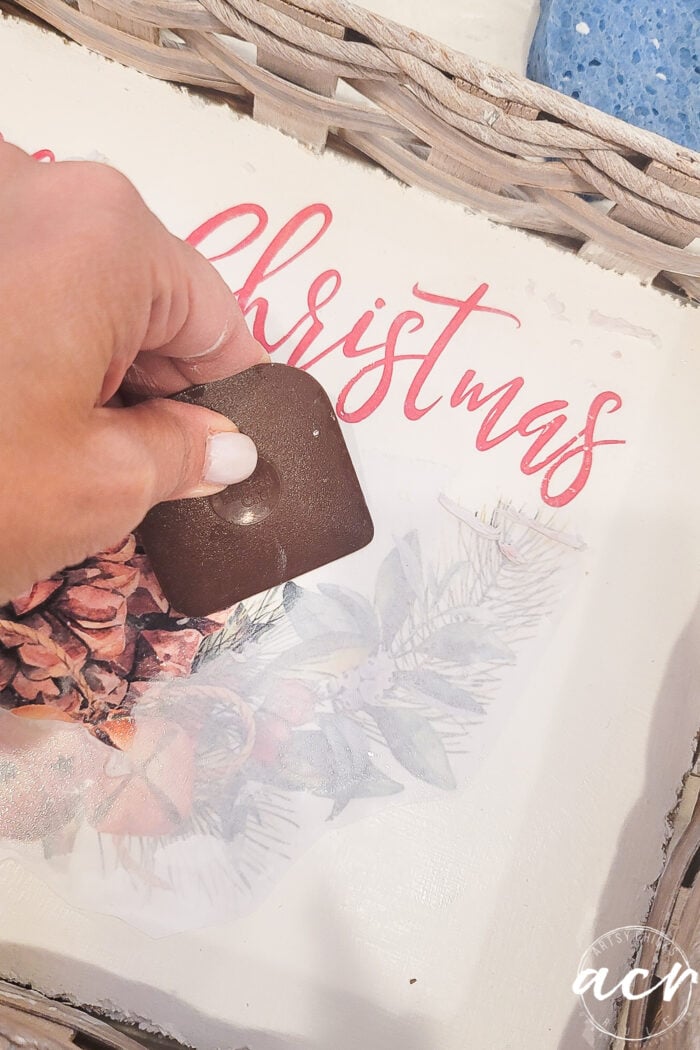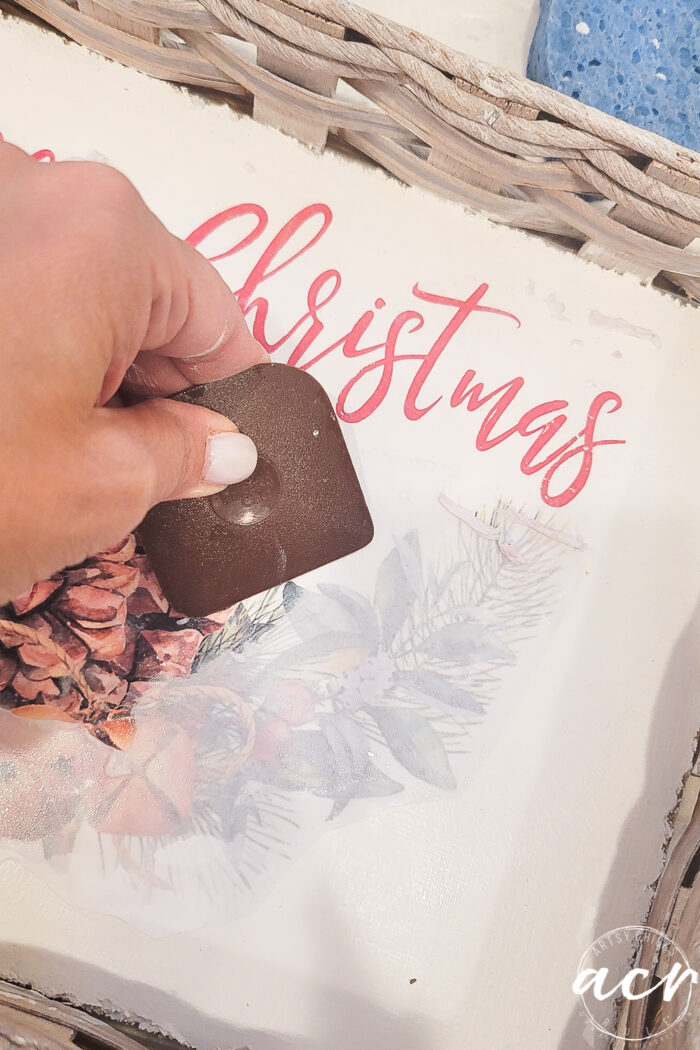 I used this scraper to help remove the paper. It worked well.
Ta-da!!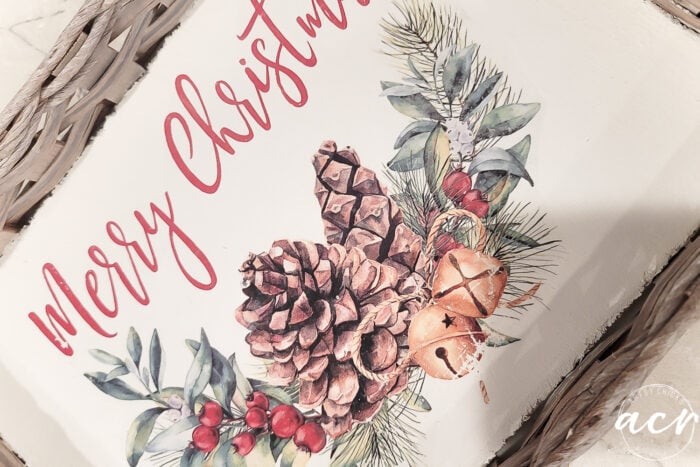 Yippee! That worked so much better.
So keep this in mind when doing this. Inkjet may work, but laser definitely works very well.
For the actual basket part, I decided to make it a soft white (winter-ish) with my White Stain & Finishing Oil.
You can find it, here.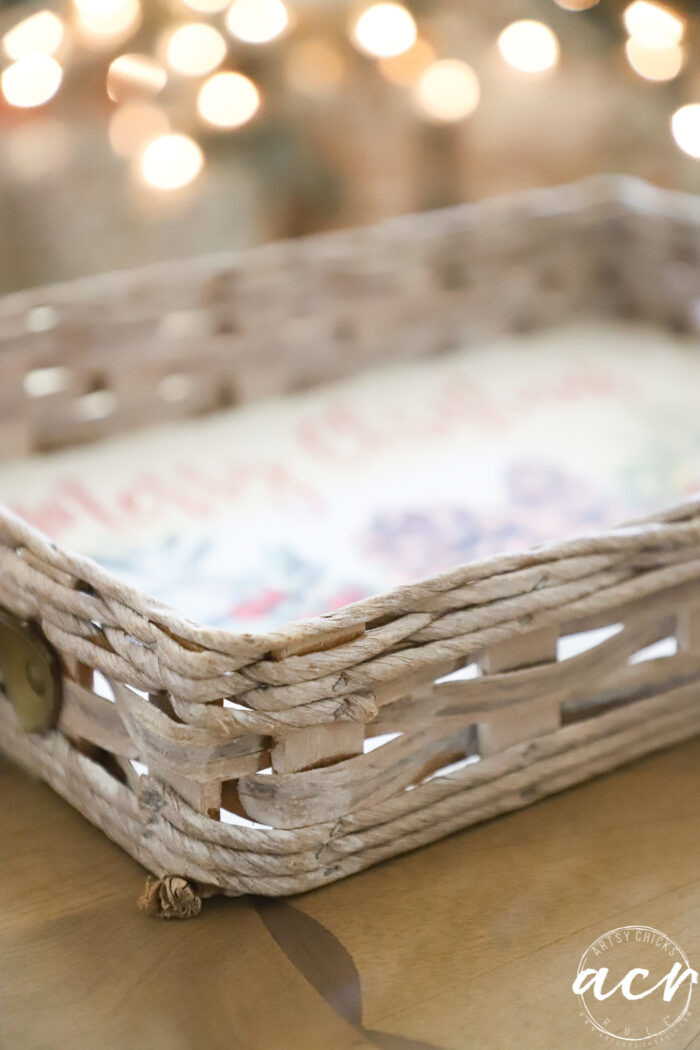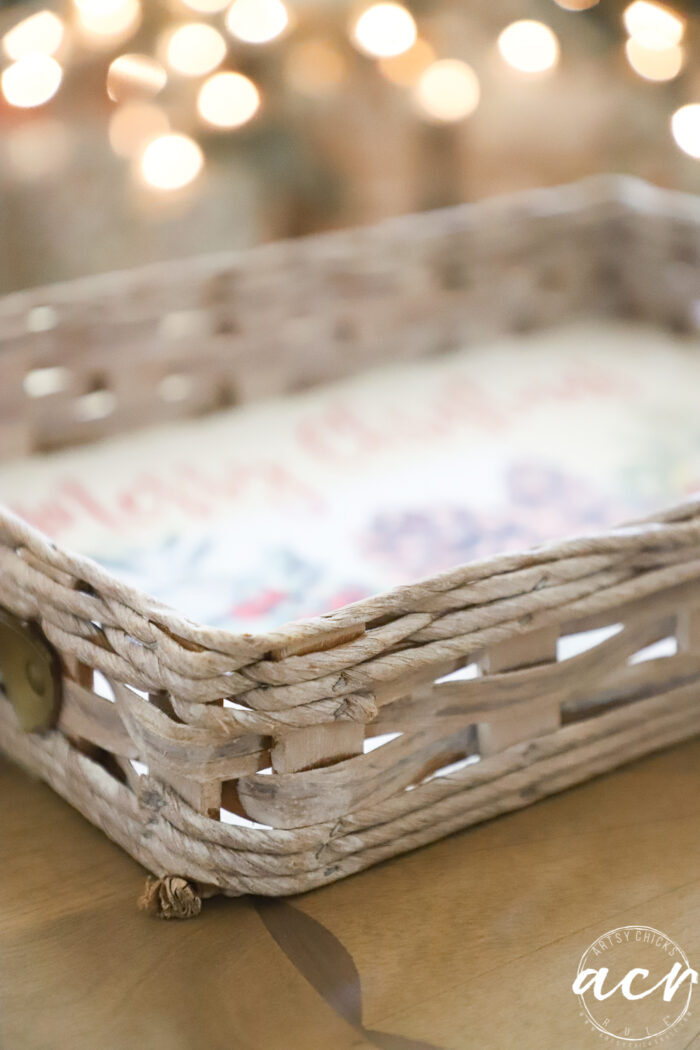 Perfect.
For the handles, I felt like they should be gold and festive.
So I used my fave Gilder's Paste Wax in Gold.
You can find it, here.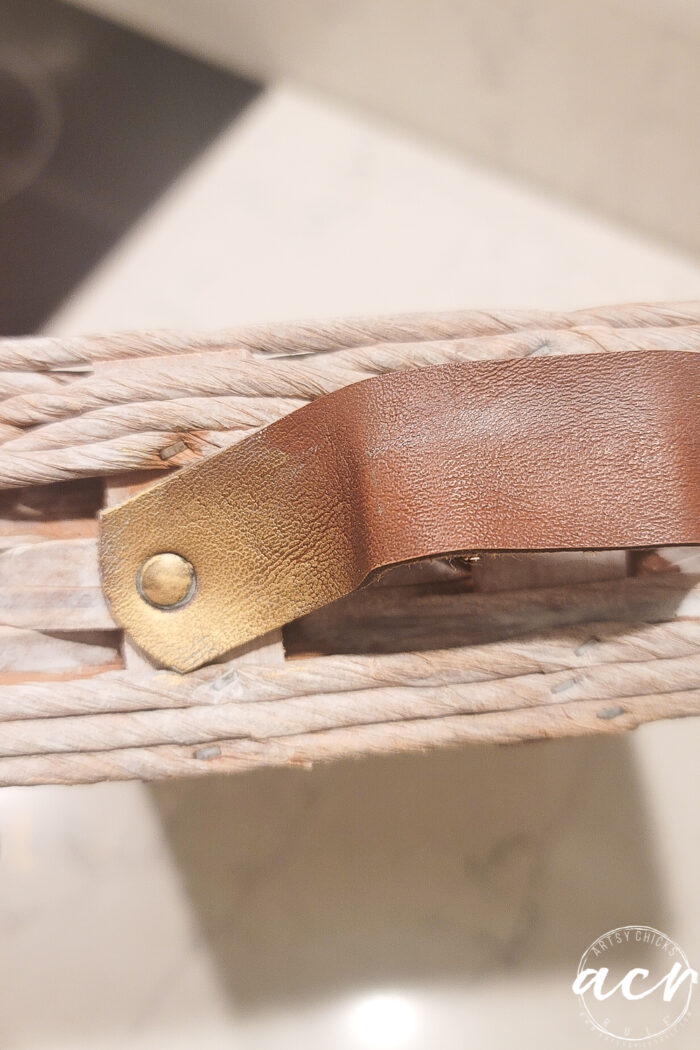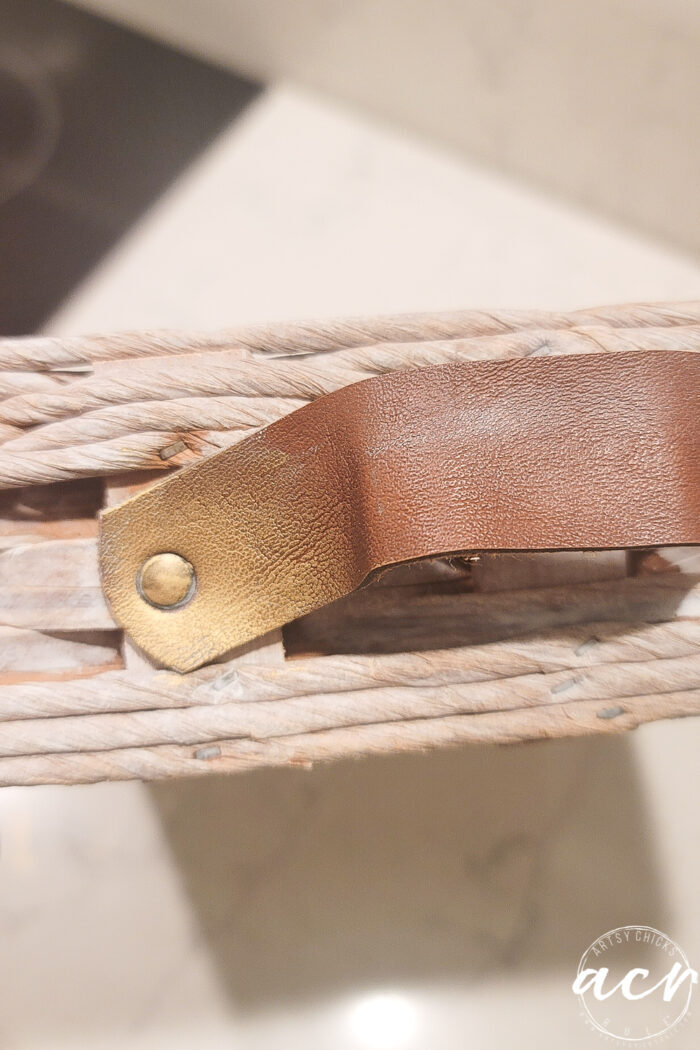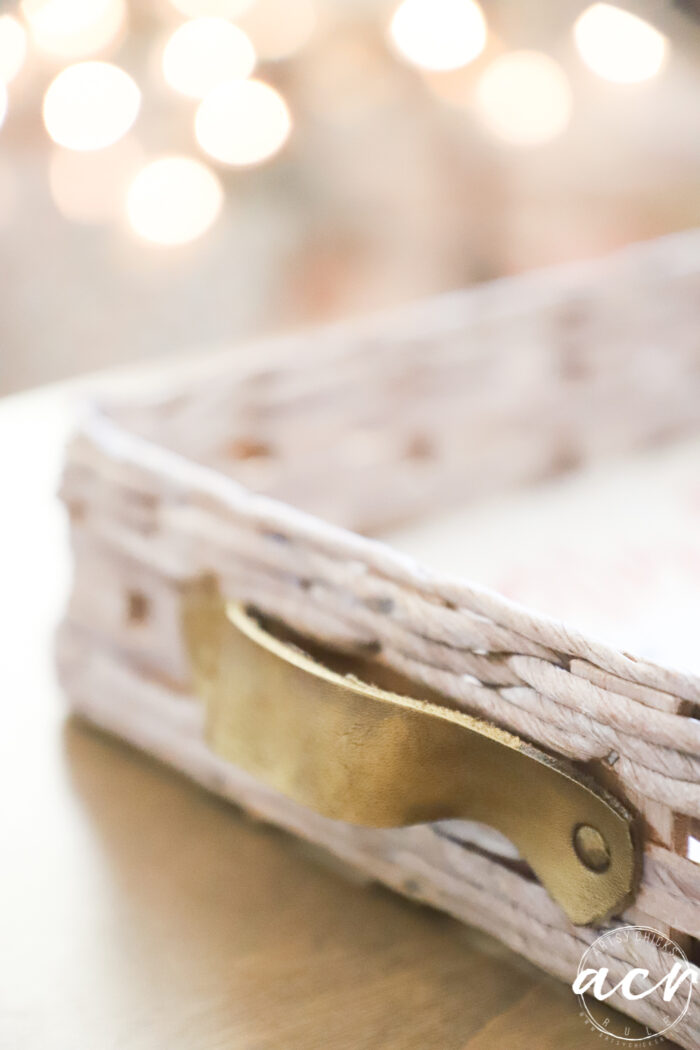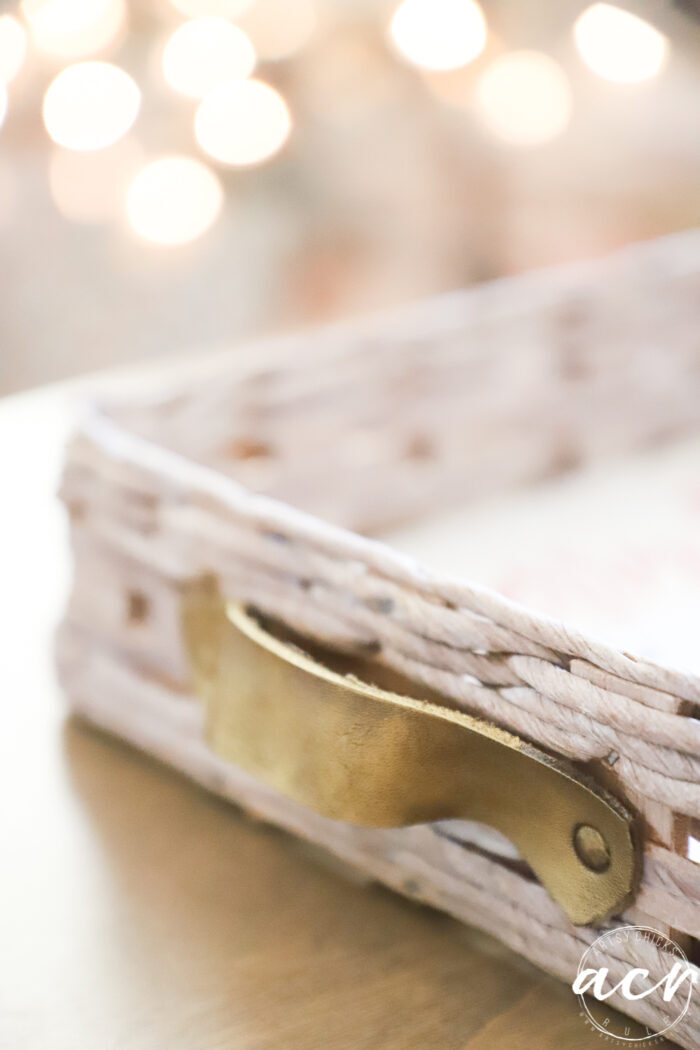 And now this old, tired basket is a beautiful "Merry Christmas Printable Tray".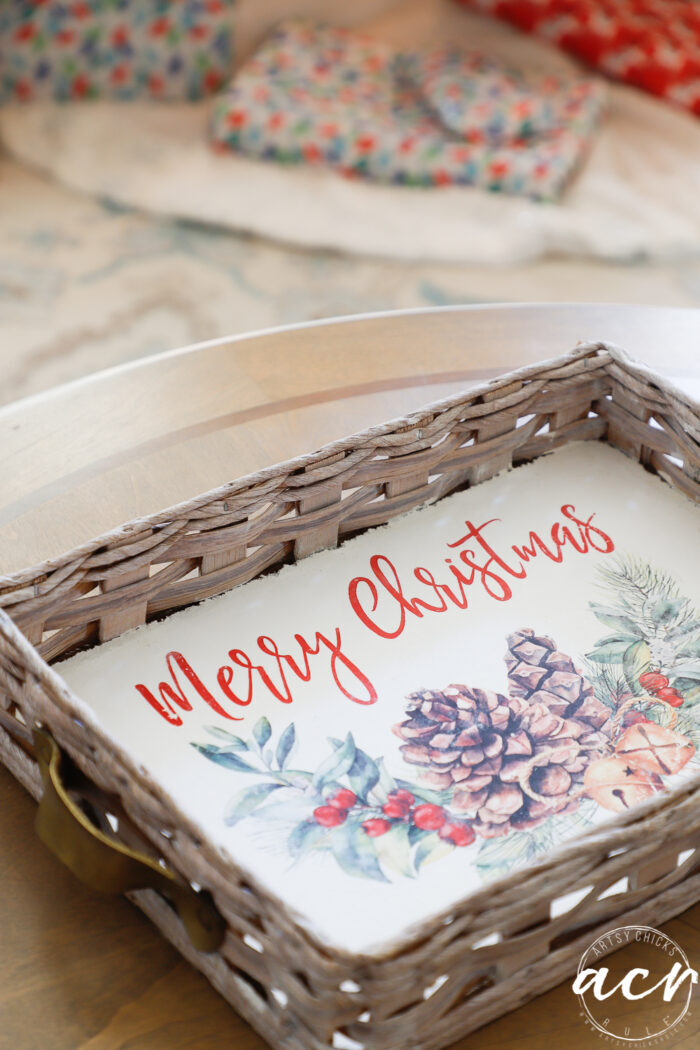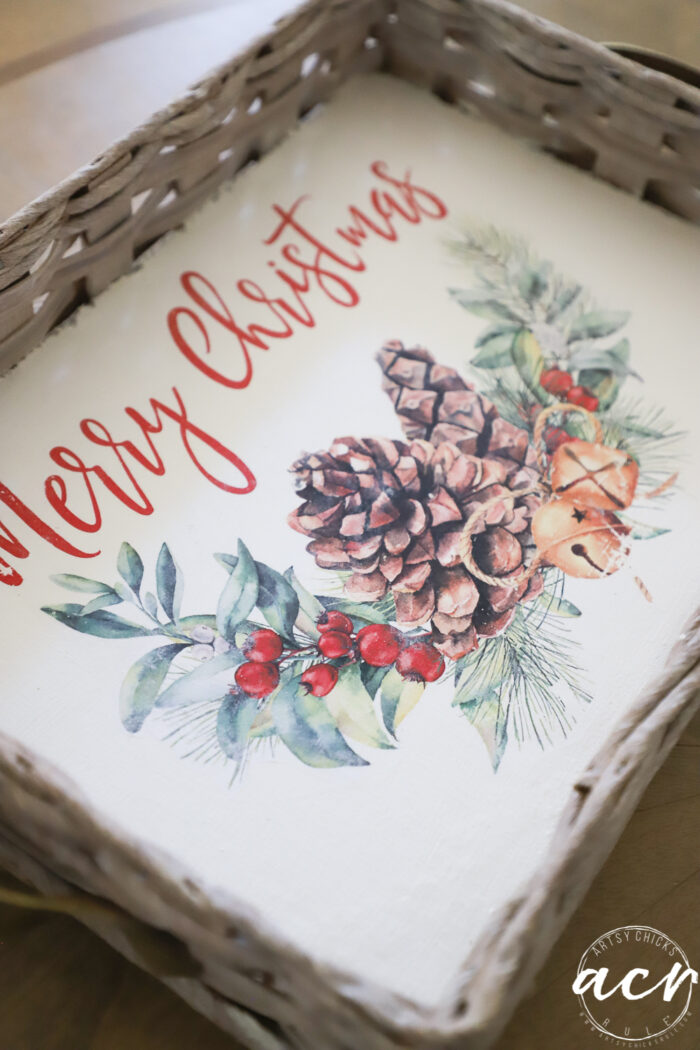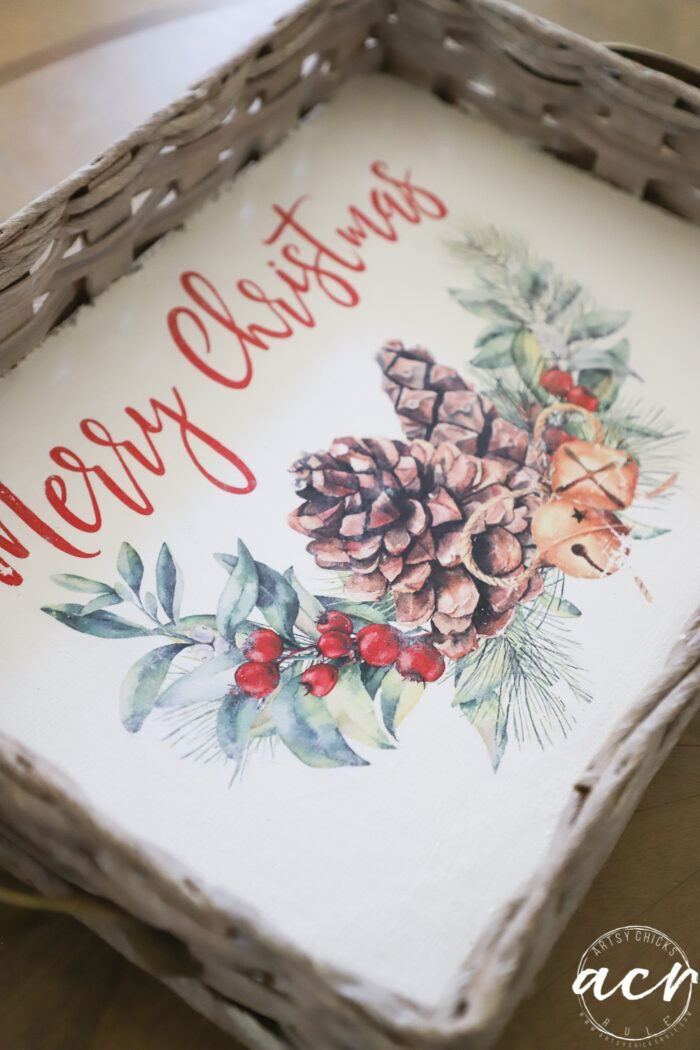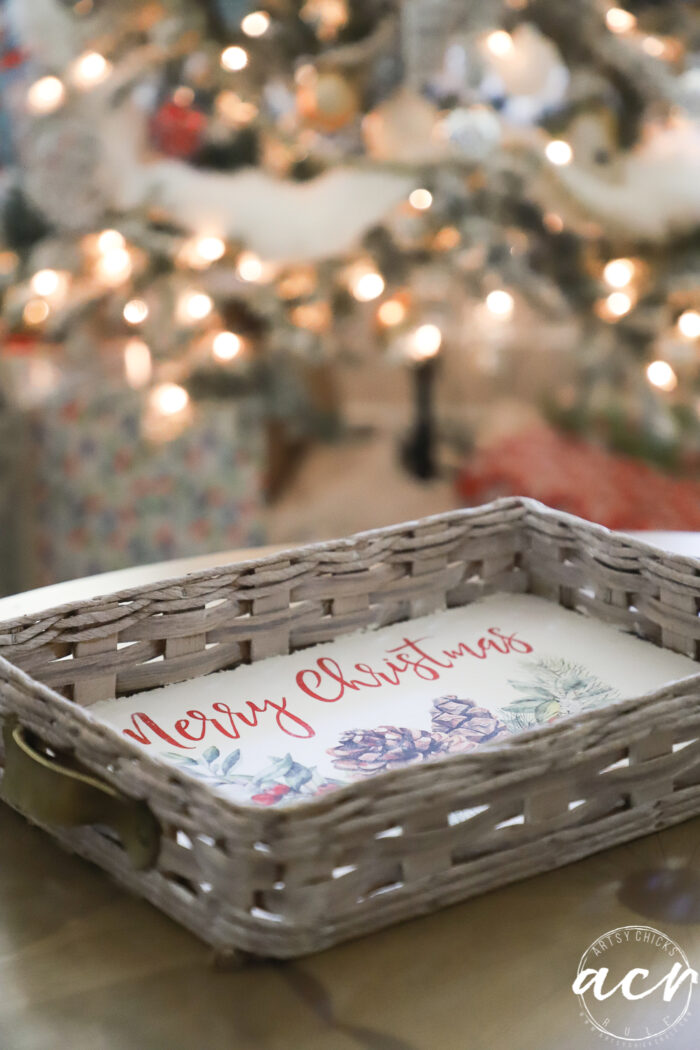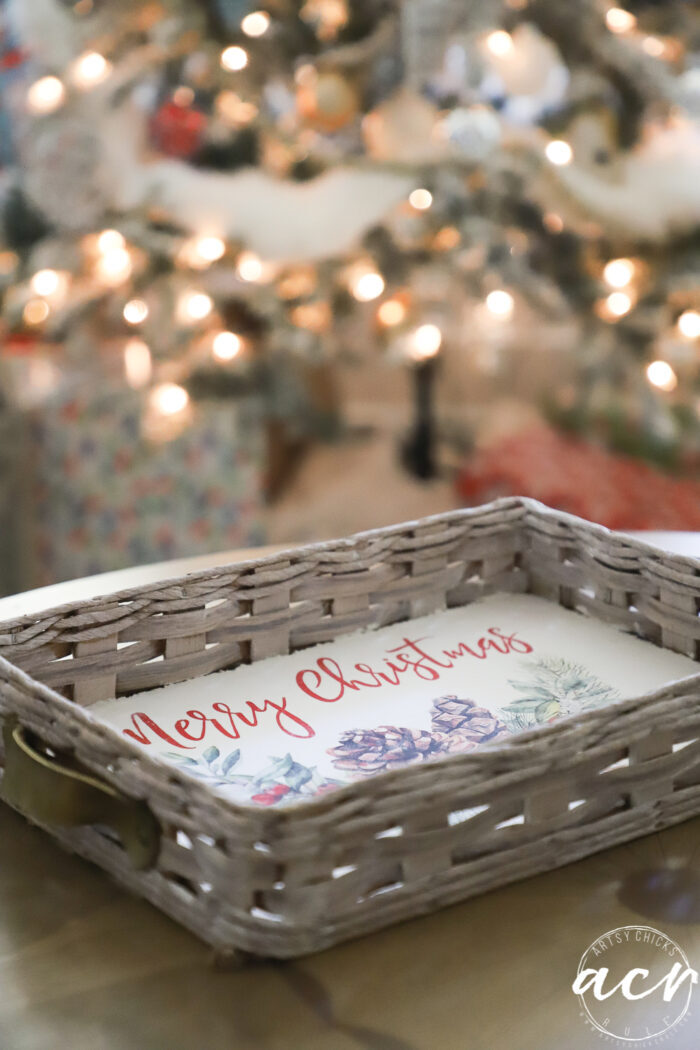 Love how it turned out.
Looks like it was made for it.
Have you tried the Transfer Gel yet?
PIN it to save it!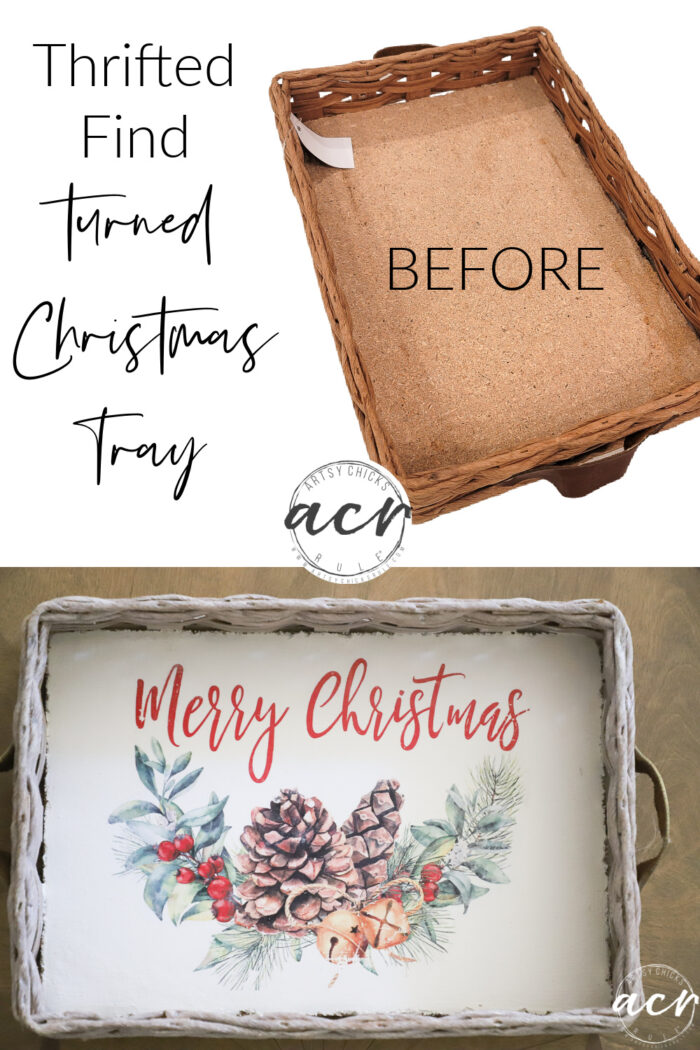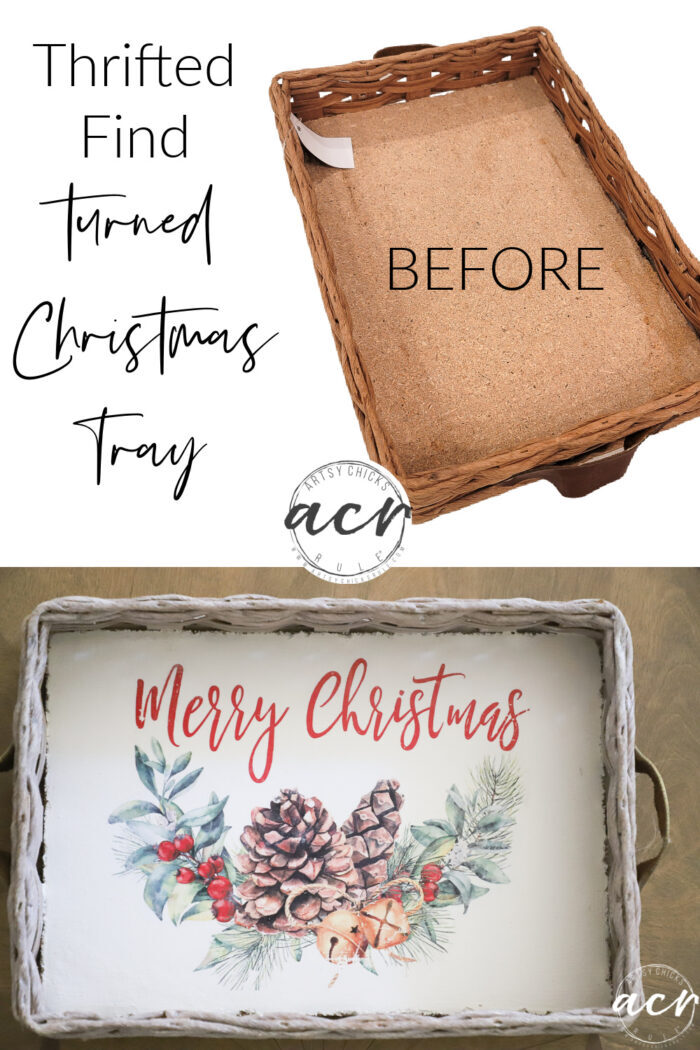 I hope you enjoyed this simple and fun Christmas printable project.
It's fun to create your own Christmas decor. So many ideas and possibilities!
We've been busy, busy over here working on the house again. (we just had a few things to finish up) I'll be sharing more about that soon.
AND if you follow along with me over on Instagram, you might have seen that we finally got something I was wanting! :)
My husband had been wanting a bigger TV and I had been wanting The Frame TV by Samsung. So we compromised…he got the bigger TV and I got The Frame, yippee!
We love it so far. And we couldn't pass up the great Black Friday/Cyber Monday sales on it. Here is my affiliate link if you are considering it or just want to take a look at what we got.
I'll be sharing more about it soon since I also repainted the brick fireplace and we are building a new mantel. (something else I've wanted to do for a while)
Not only that, but if you already have a Frame TV, I am planning on sharing some photos I've taken (and use for the "artwork") in my shop for you to be able to use too.
I hope you all have a wonderful and blessed weekend!! Get out and enjoy those fun festivities going on!
xoxo