This post may contain affiliate links. Please see disclosures here.
This simple to do Christmas verse decor is the perfect addition to your home during this holiday season!
Hello friends!
Today I'm sharing a brand new (to me) product. And one I'm super excited about!
Fusion Decoupage and Transfer Gel <<< you can find it in my shop too.
If you remember last week I shared these graphics that I created for you all for Christmas. Well, I did a little thrift shopping and picked up a few things last week.
I thought it might be fun to makeover one or two of them with these graphics.
Missed that post? Check it out here >>> Christmas Printables
So that's what I did!
But first! Have you entered this month's giveaway?? You've got a few more days so hop on over and enter to win the goodies! :) Enter >>> here.
Christmas Verse Decor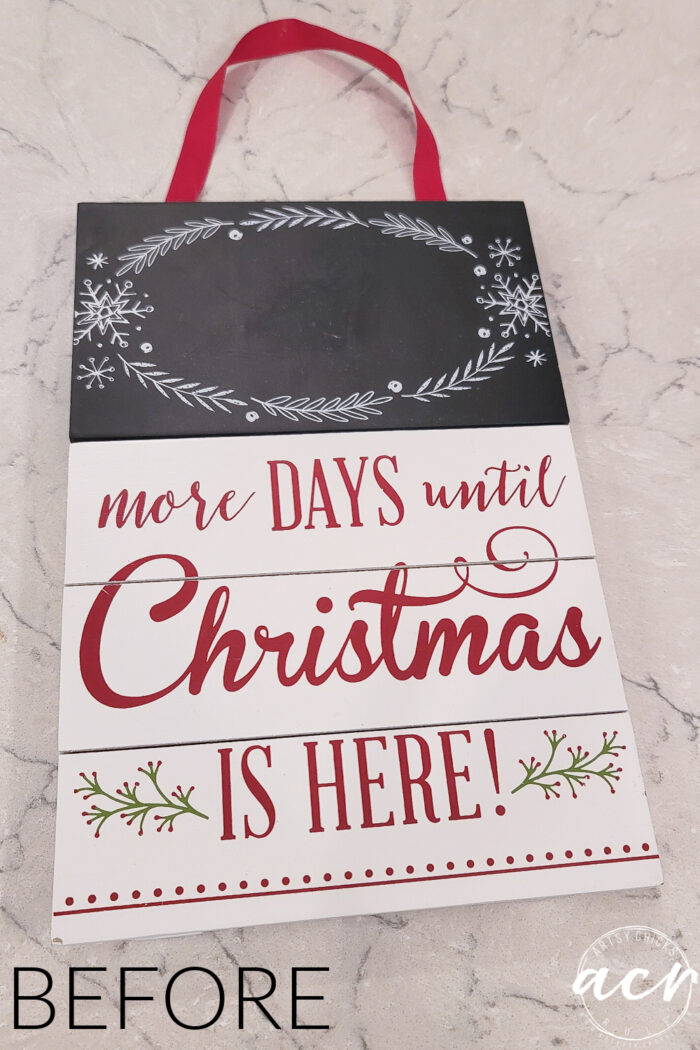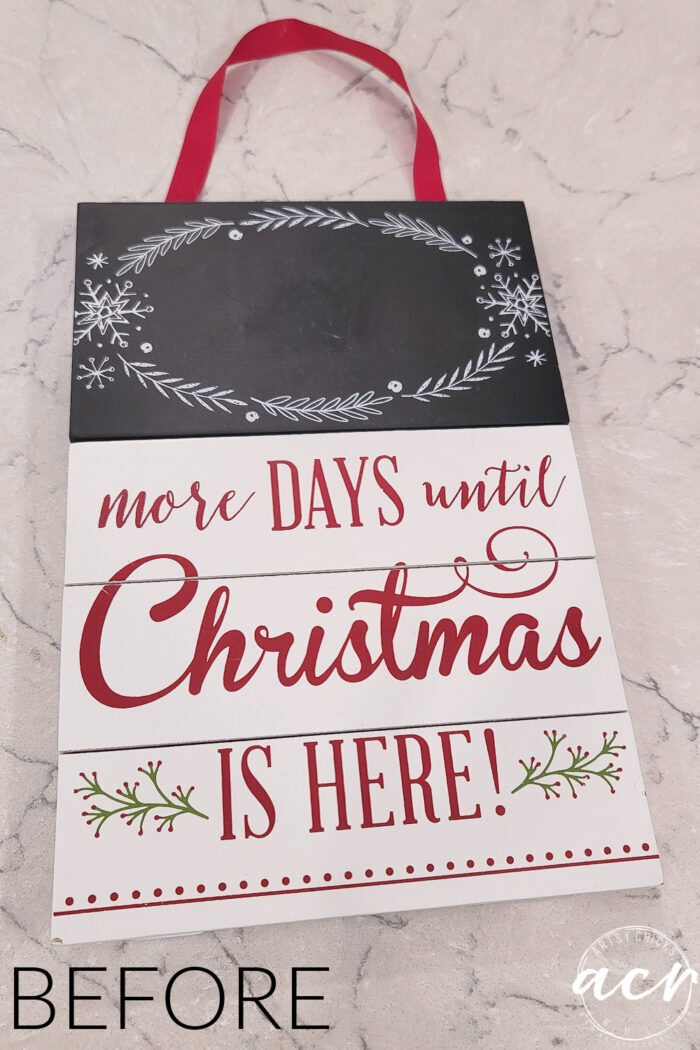 This is how it started out.
Totally cute as-is but I wanted to do something different.
I decided to use this graphic…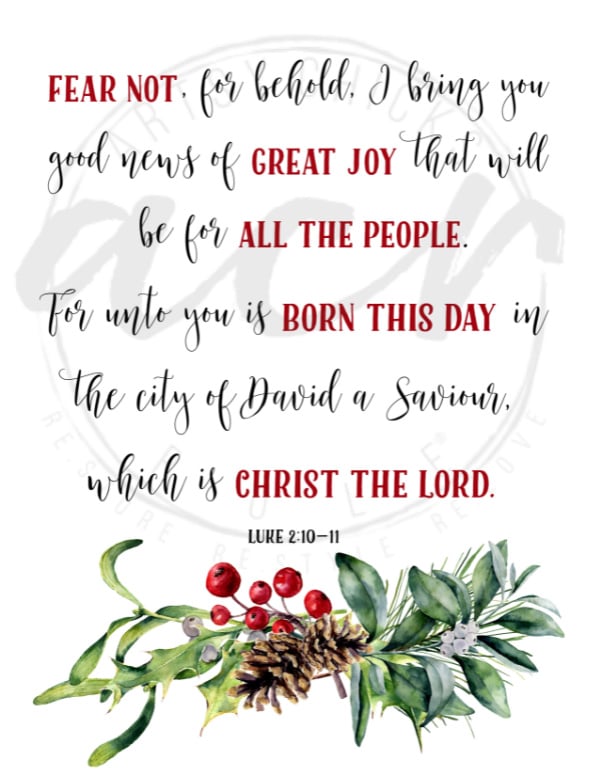 All of my graphics are free to subscribers. Not a subscriber? Check out this post here >>> Get Free Printables
I just love this one and thought it'd be perfect for this wood hanging.
I lightly sanded and then painted it with white spray paint.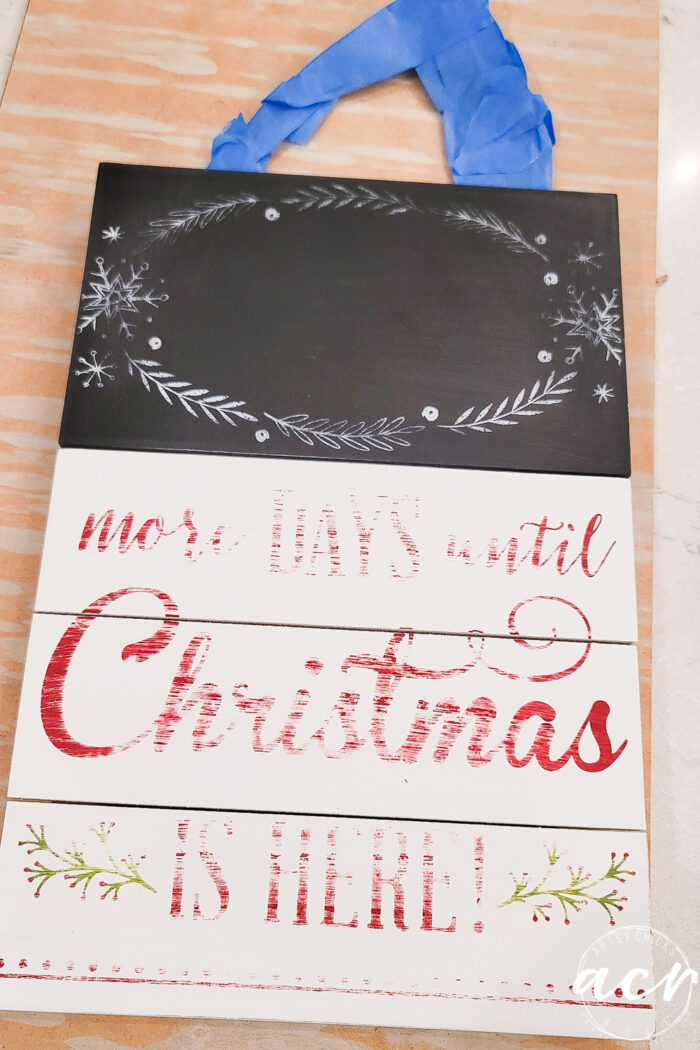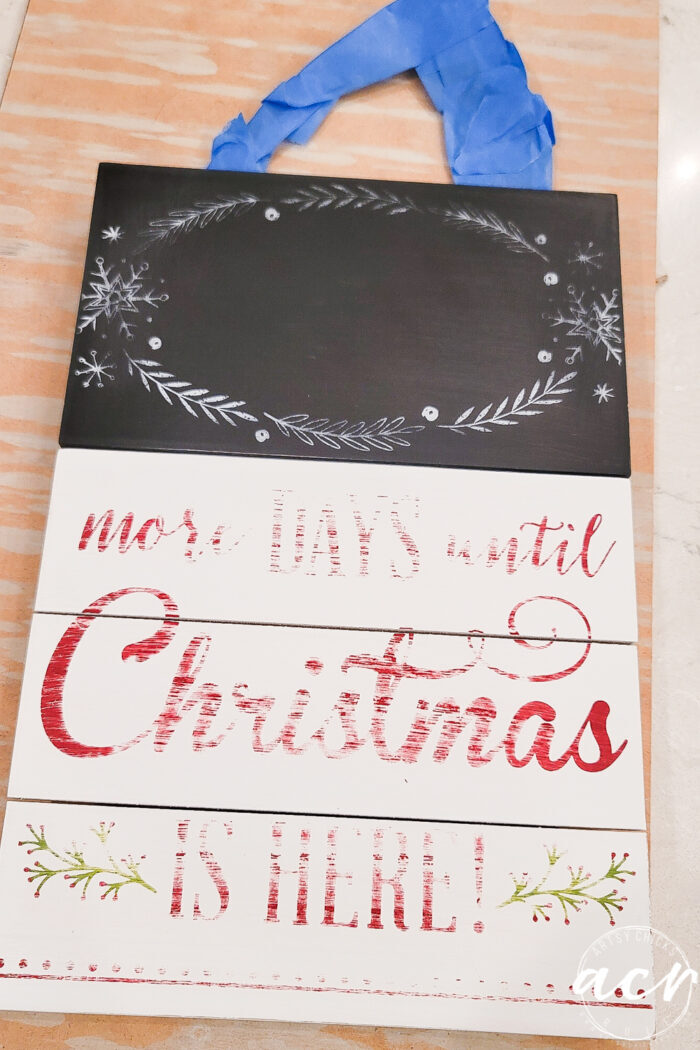 Once the spray paint was dry, I printed out the graphic in reverse and applied a moderate coat of the transfer gel.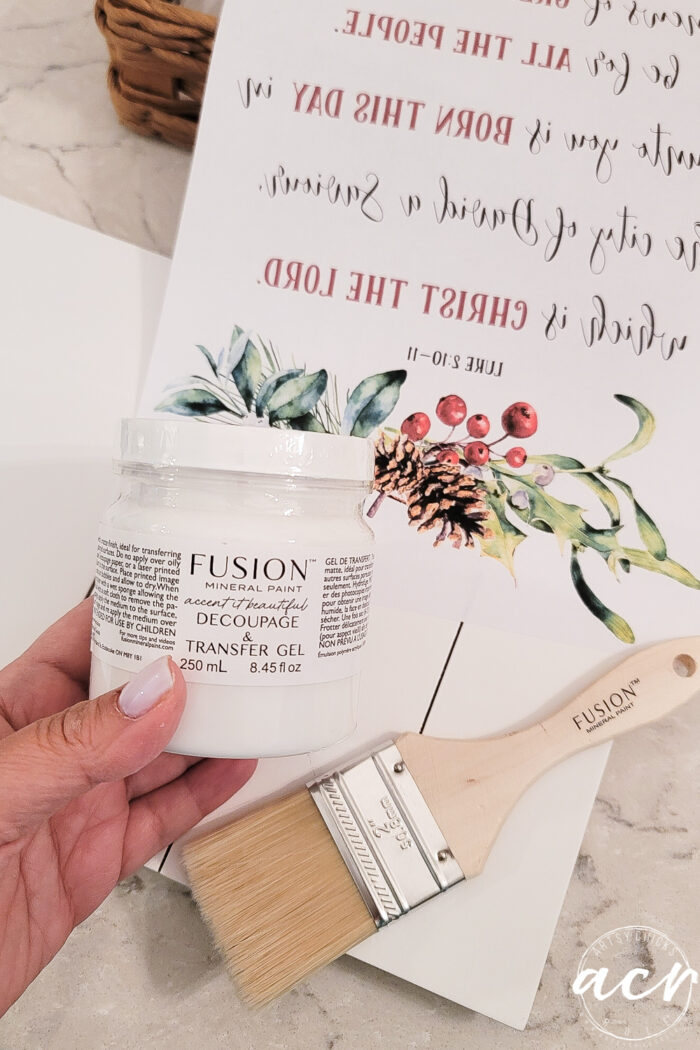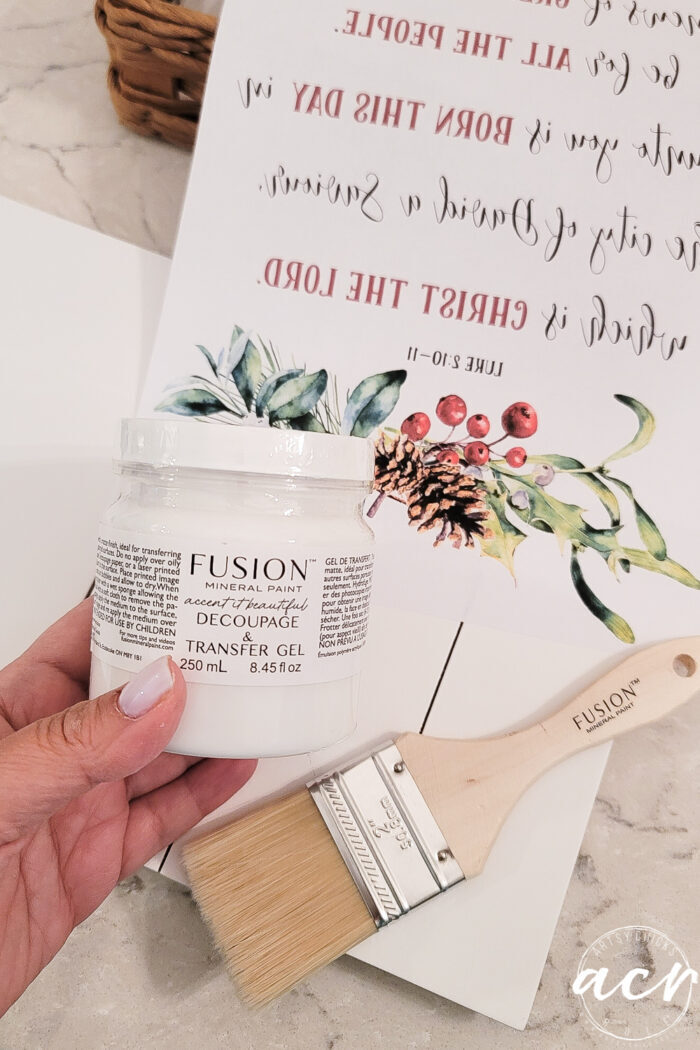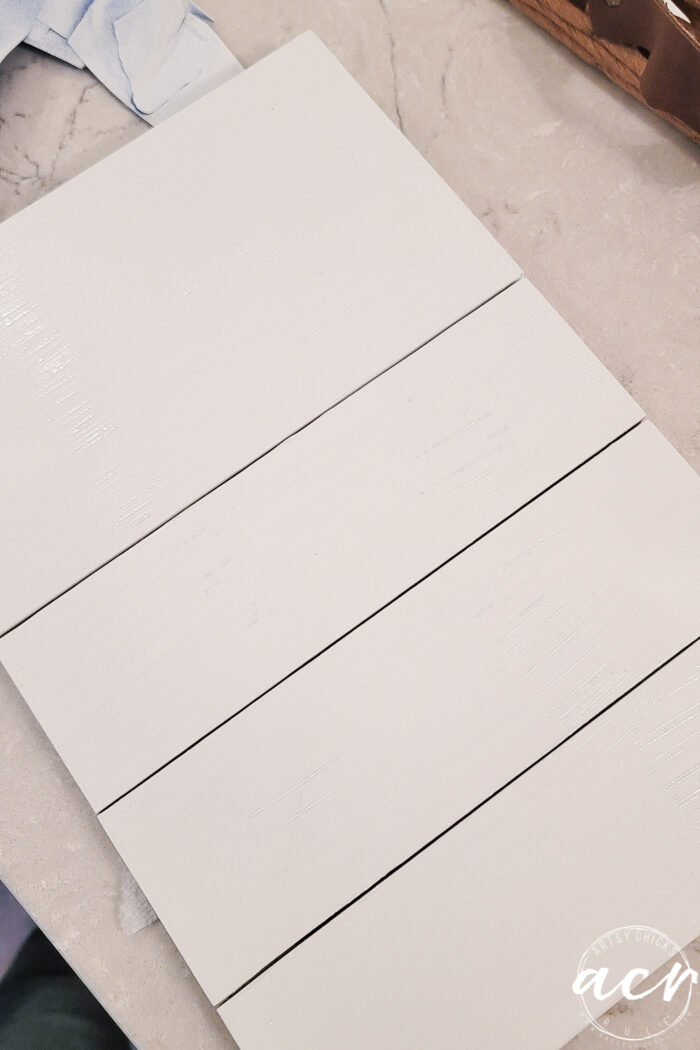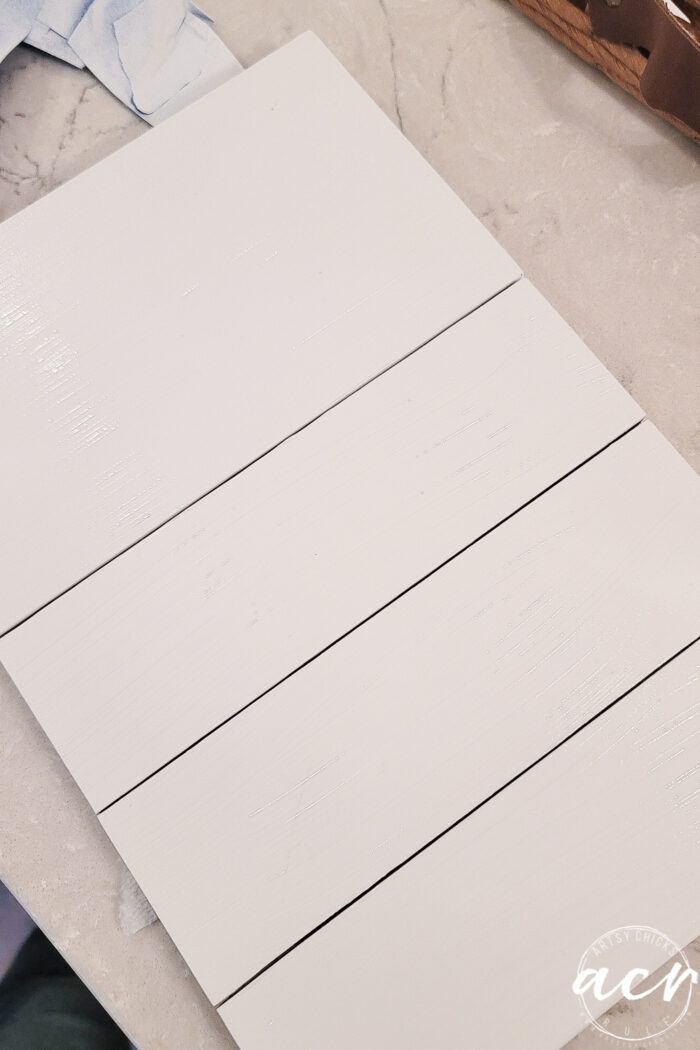 Then I simply attached the paper to the board and pressed firmly to attach.
You want to make sure there are no air bubbles so it's good to rub it with a credit card or something similar.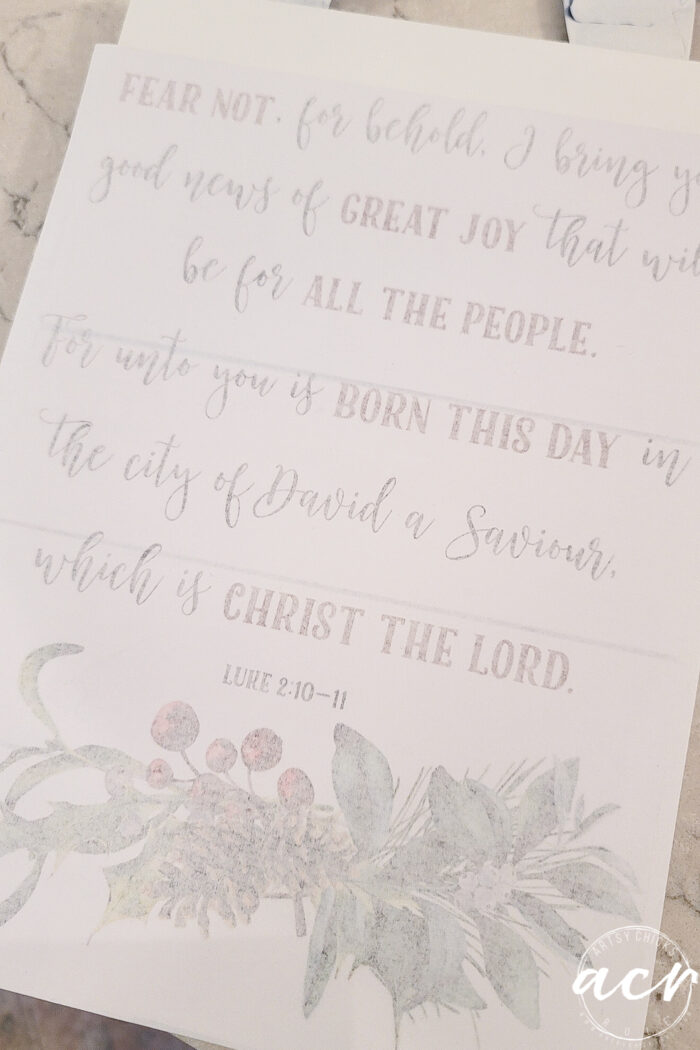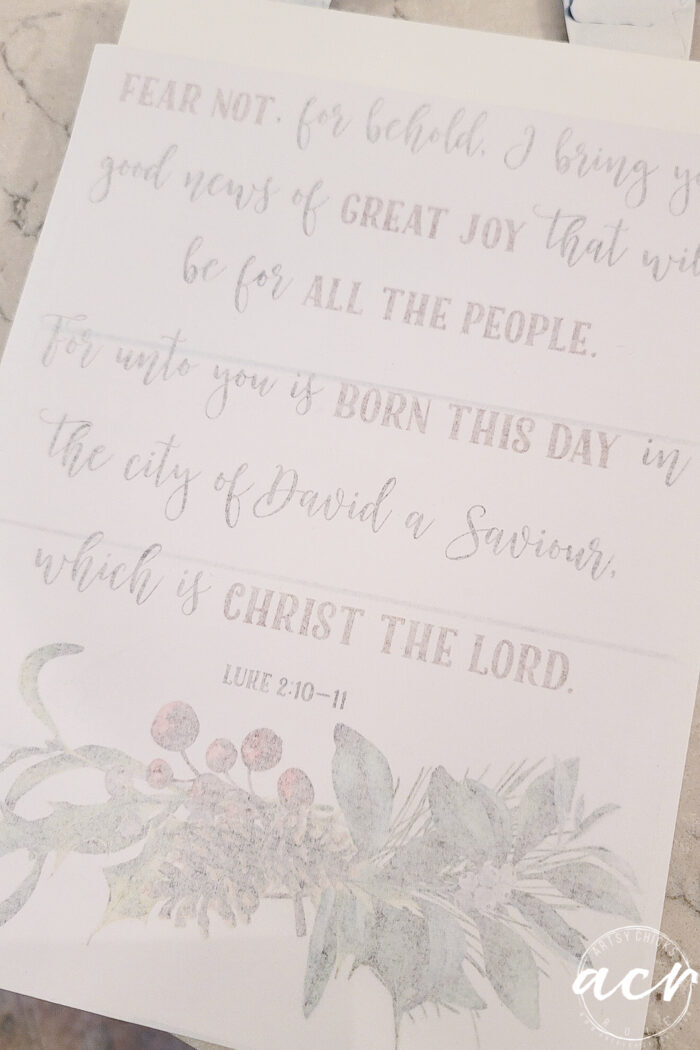 Once that is done, let it sit overnight to dry well.
The next day, once fully dry, I used a wet sponge to wipe over the paper to begin to remove it.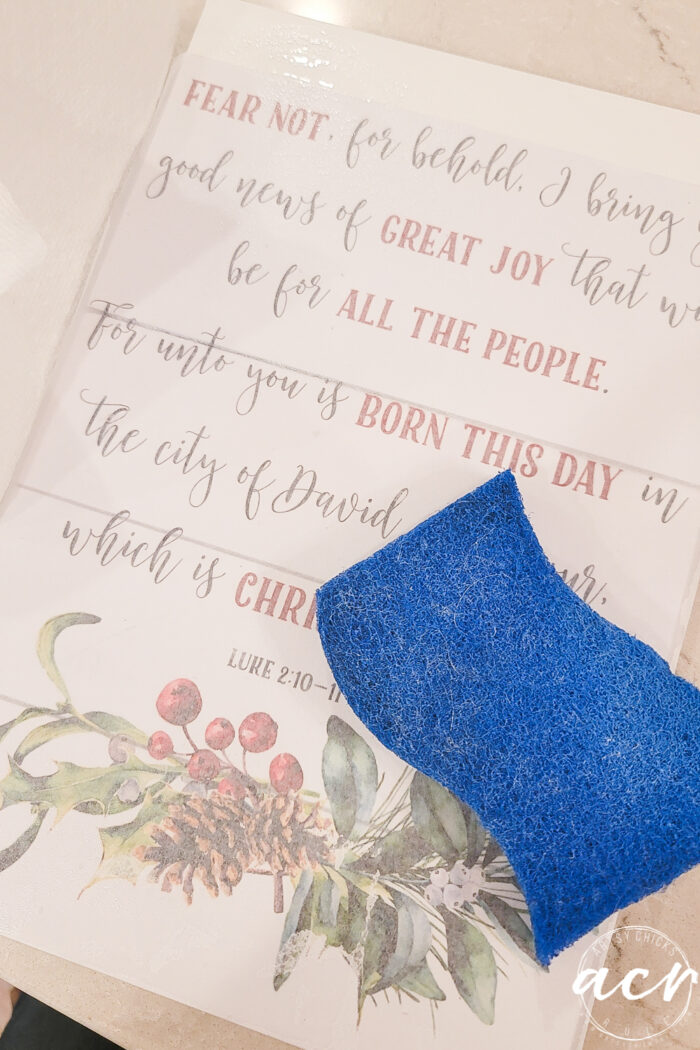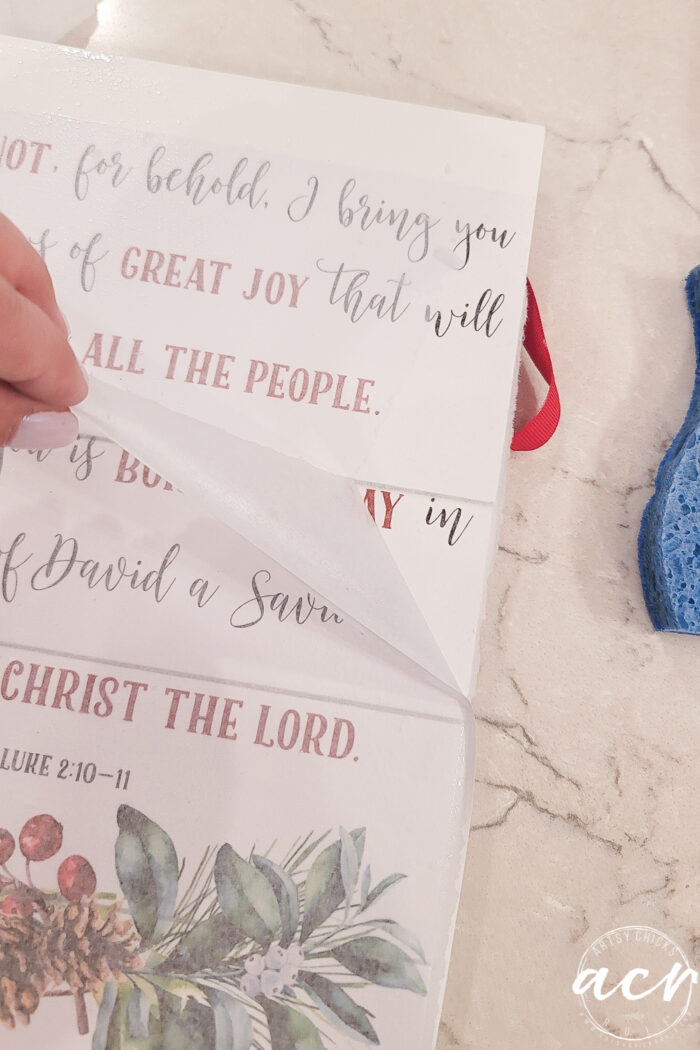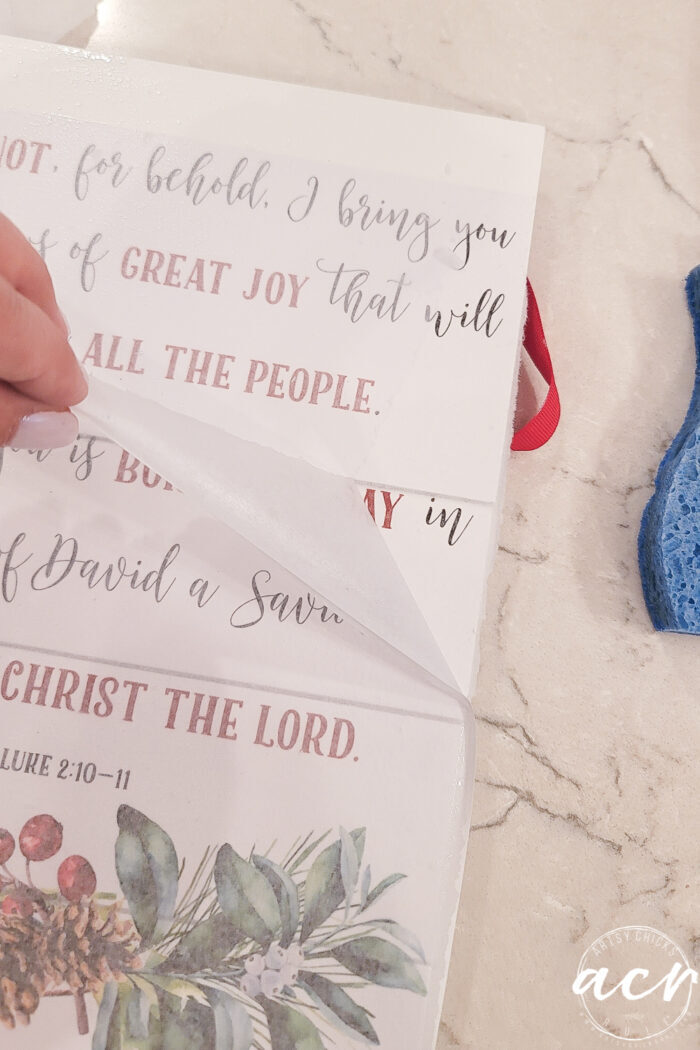 Pull and rub the paper until it's all gone, leaving the image behind like magic.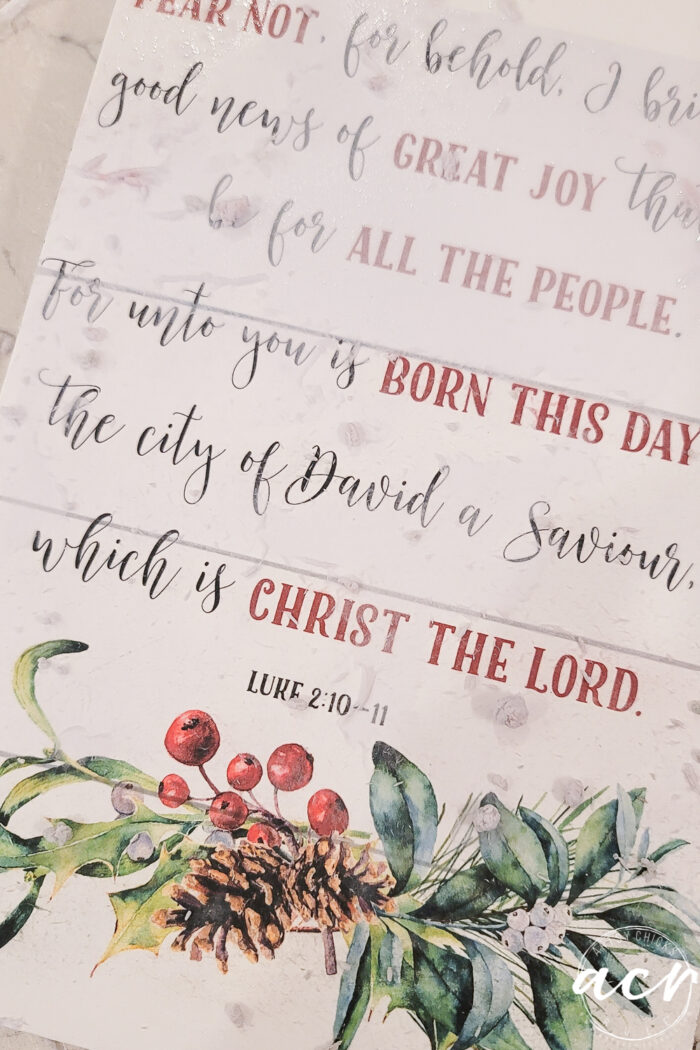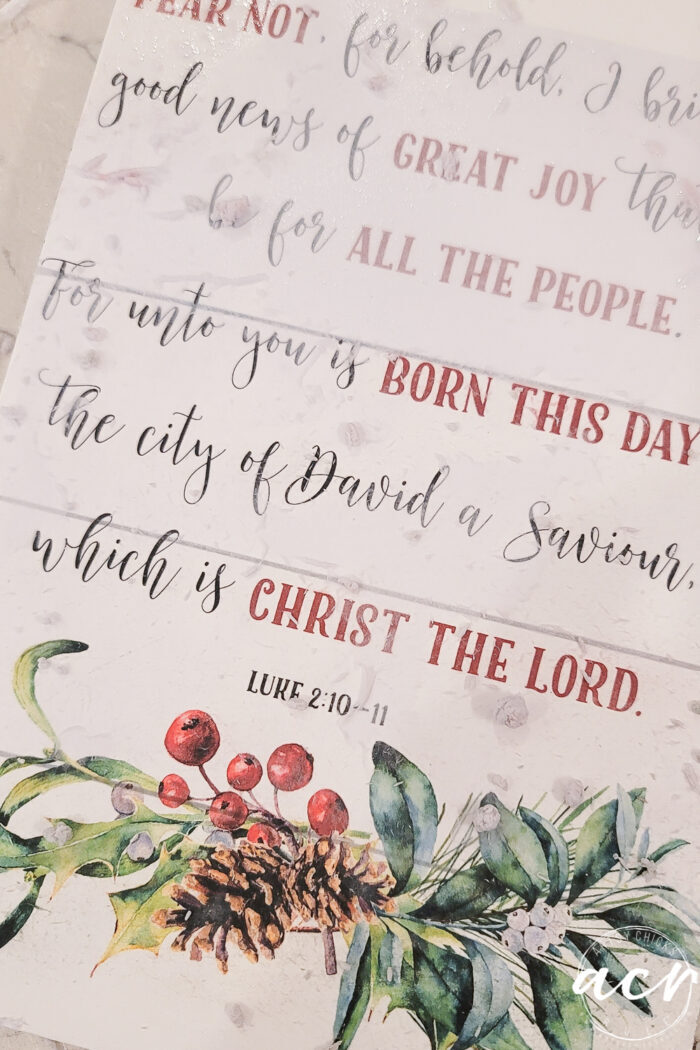 So fun!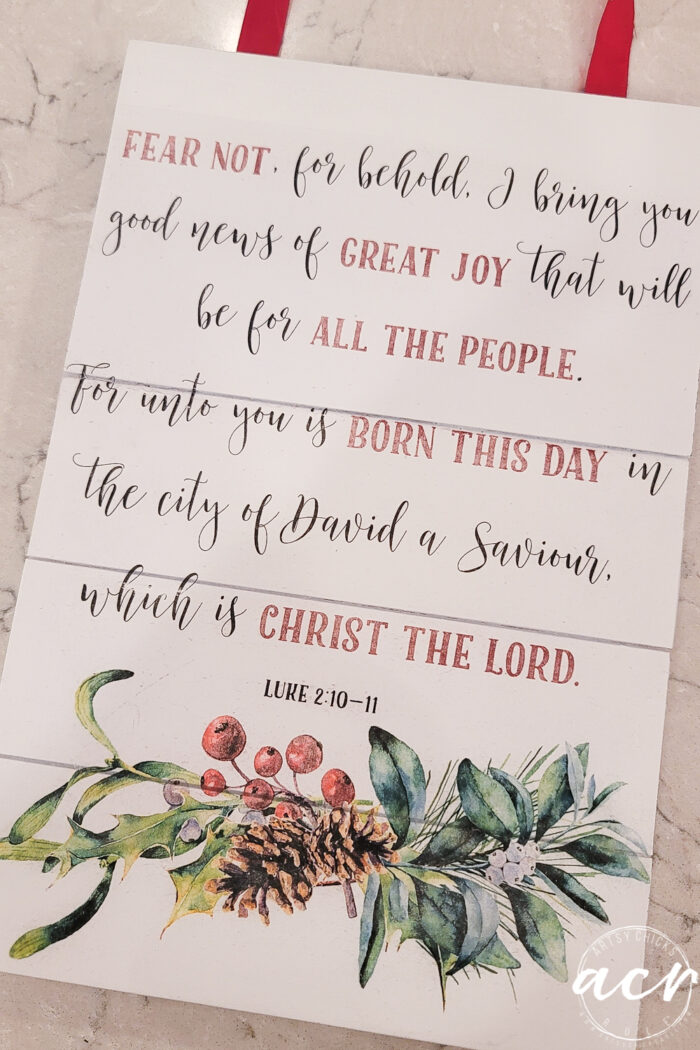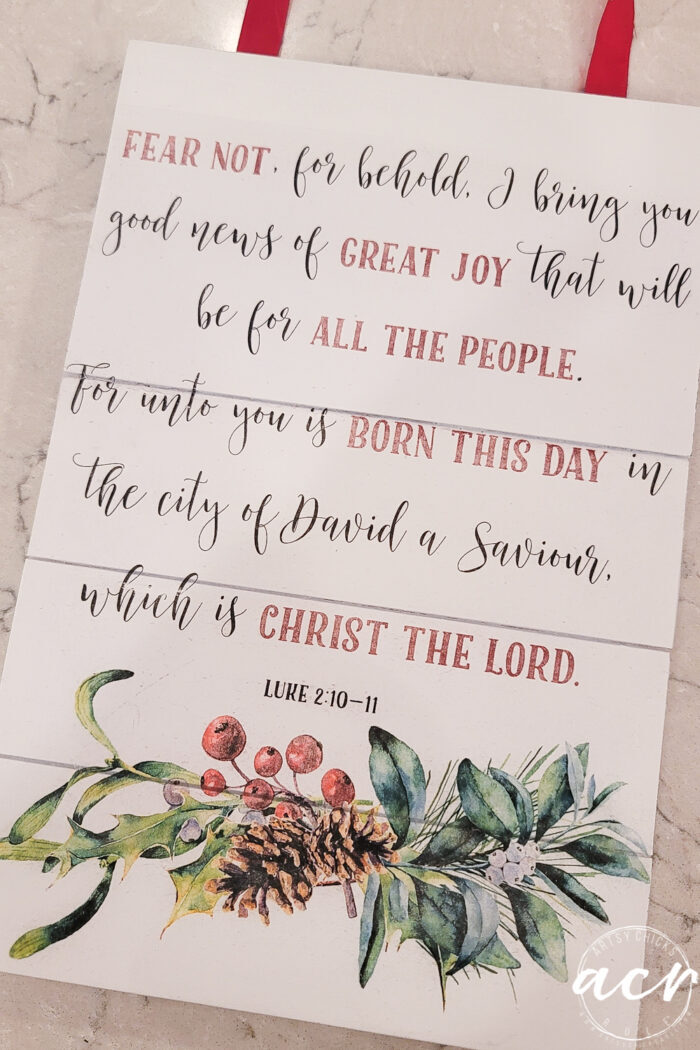 This worked really well with my inkjet printer. However, I have heard it's best to use a laser printer.
I will tell you, I was also working on another one that I used a different paint underneath.
I'm not sure if I didn't let that paint dry well enough OR if it was because it was inkjet, but I had a bit of a fail.
I will share that one soon…and the fix.
This one, however, turned out great!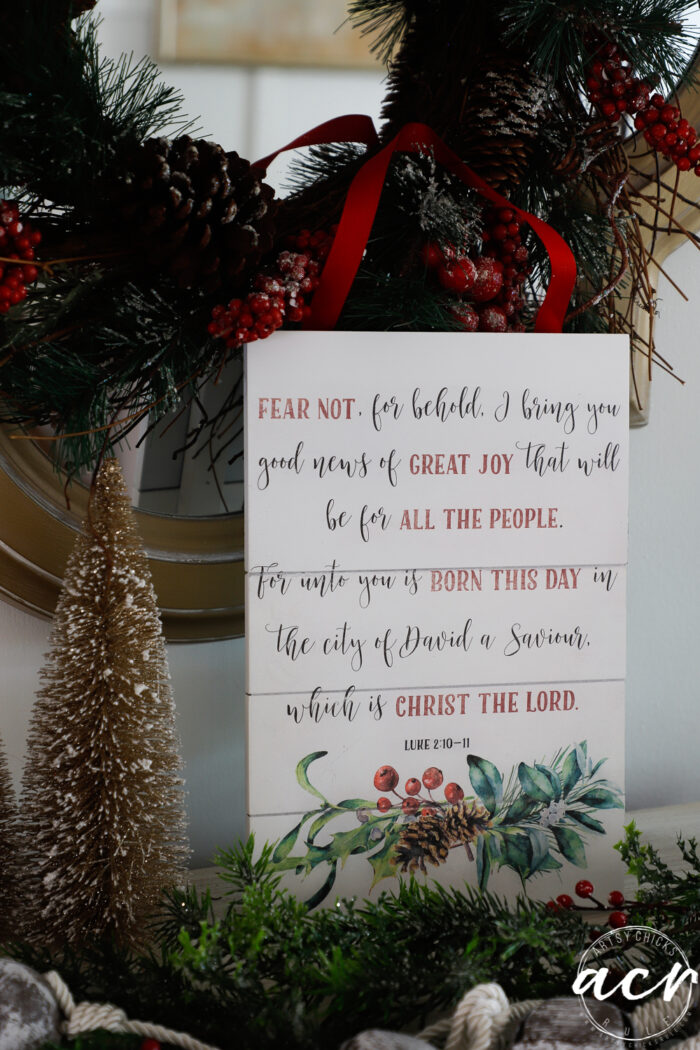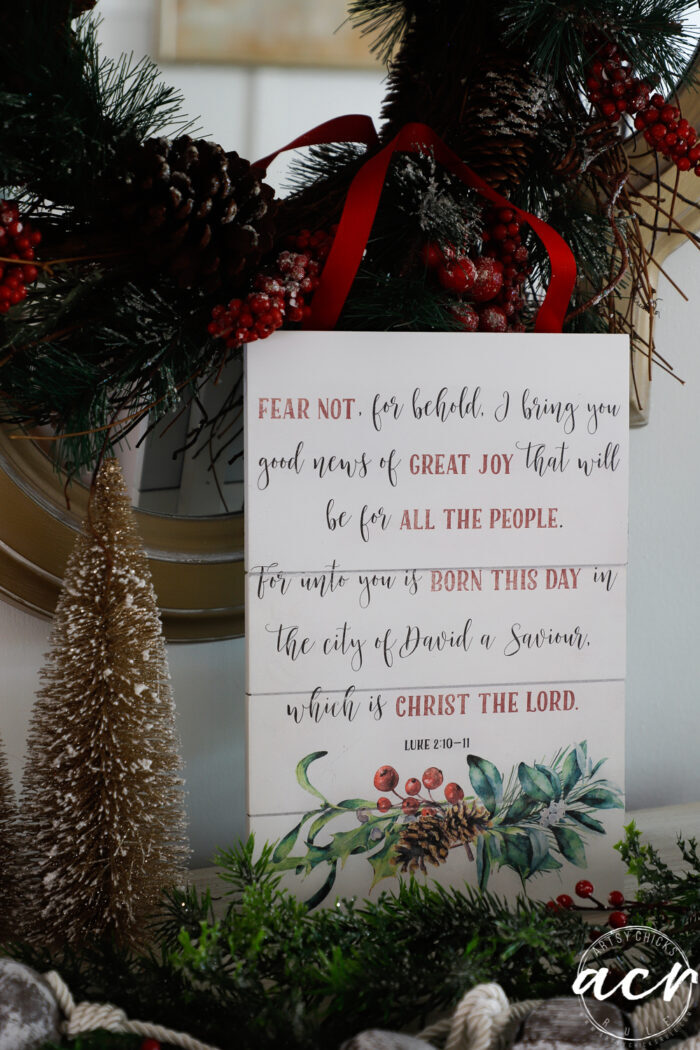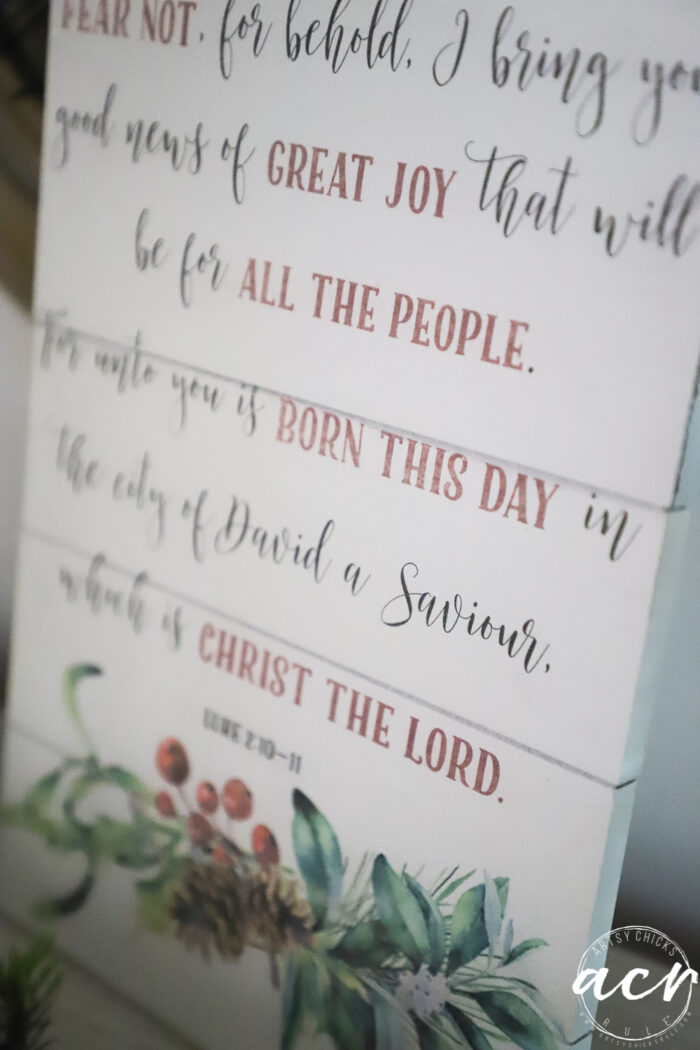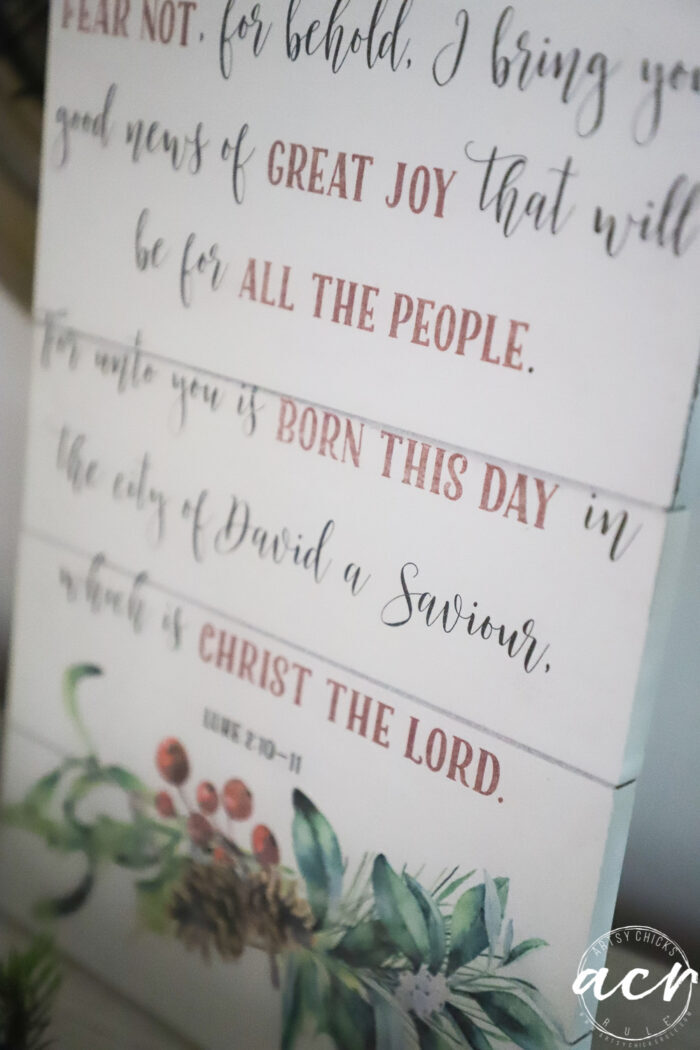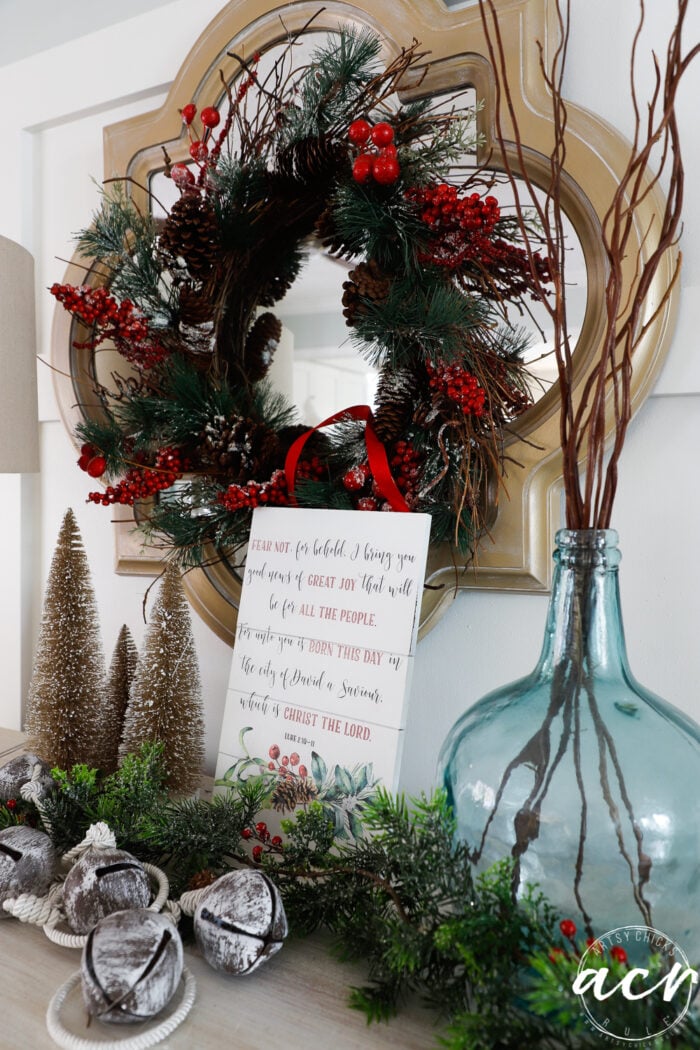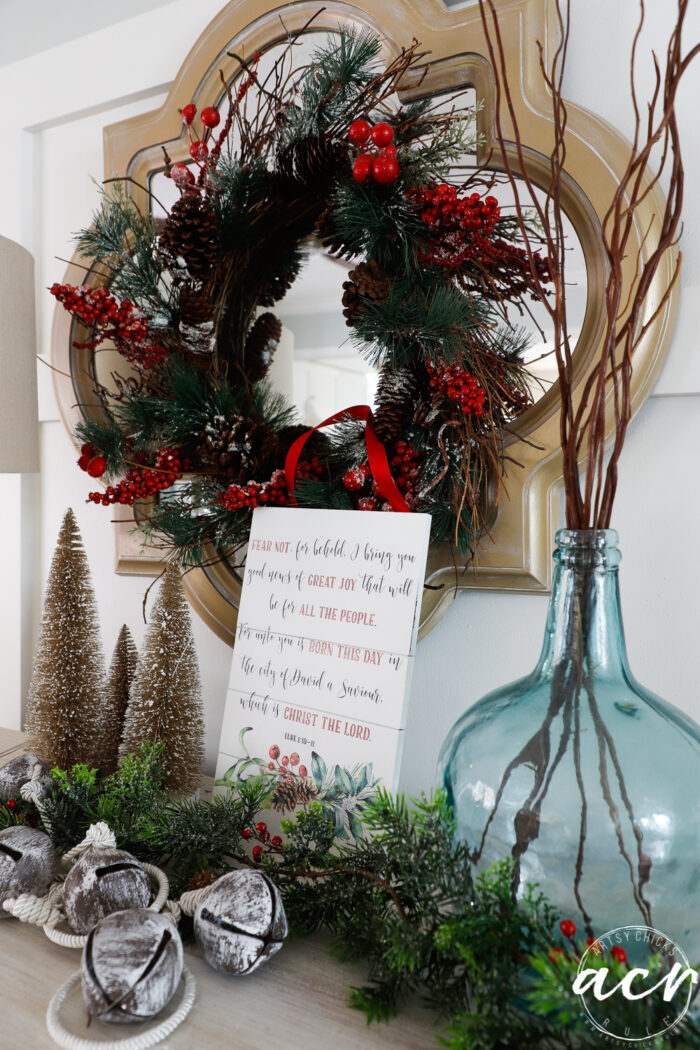 I have done a bit of decorating too. Just last night actually.
AND I'm about done!!
I am going a bit more simple this year, one tree only. (I usually do three)
I still have the front porch to decorate and the tree but the rest of the house is done. Yippee.
I went ahead and did it because my son comes home from school this week for Thanksgiving break and my daughter and fiance are staying overnight on Thanksgiving too. So I wanted it all decorated for them when they get here. :)
How about you? Have you decorated already?
PIN it to save it!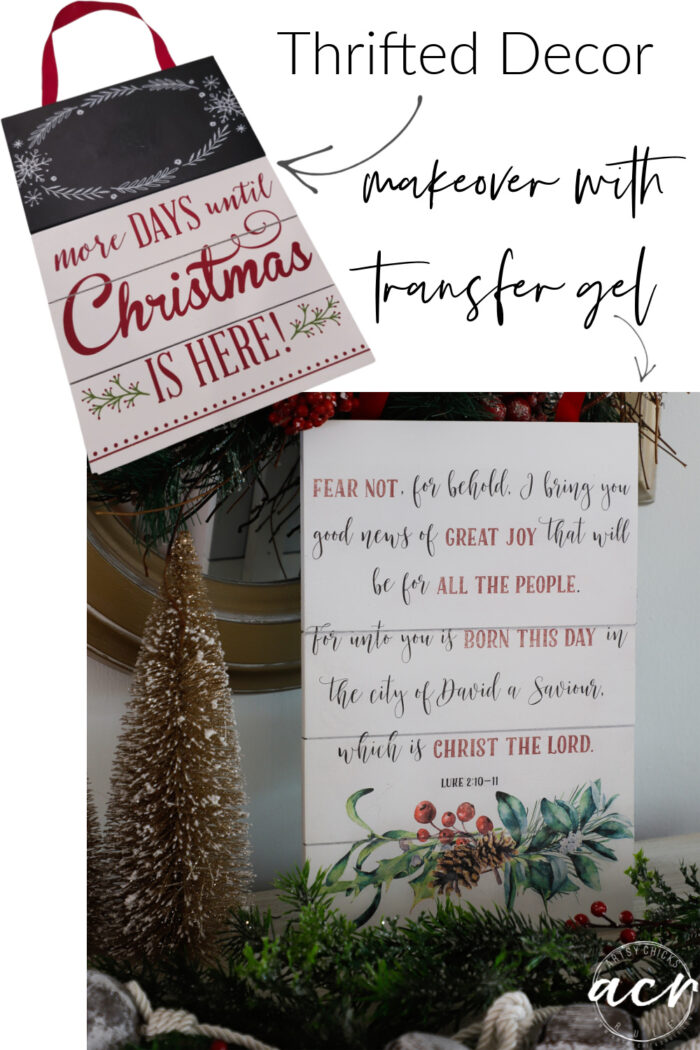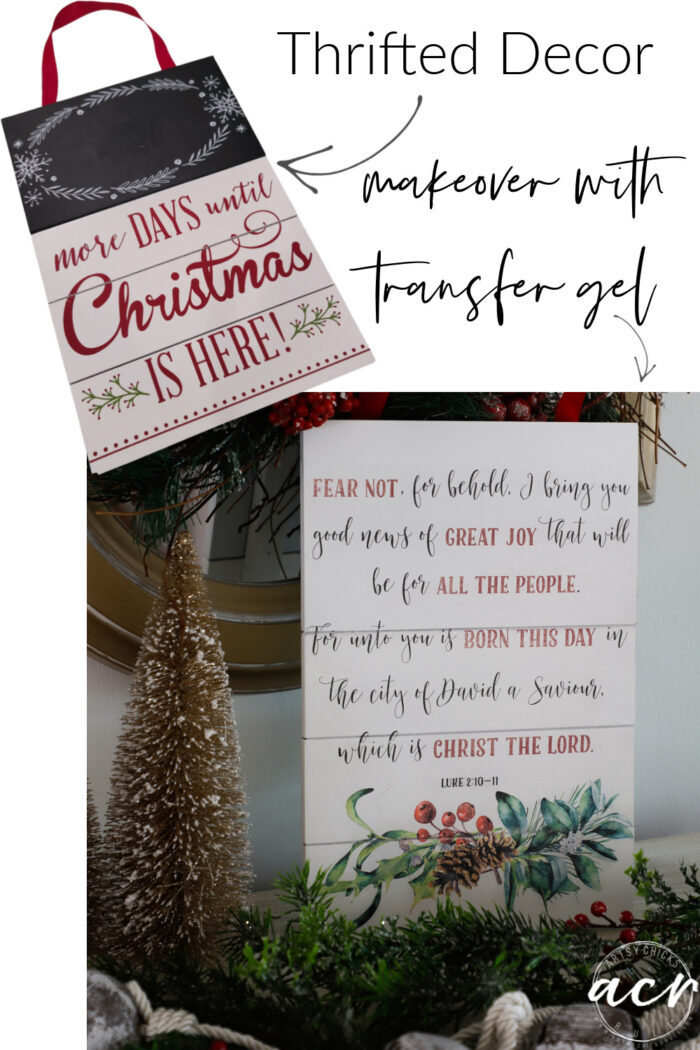 What do you think? Think you'd like to give this transfer gel a try?
It's fun and the possibilities are endless! Plus you can also use it for regular decoupage too.
Hop on over to my shop to see more >>> here.
I hope you have a blessed week and a blessed Thanksgiving too!
xoxo