This post may contain affiliate links. Please see disclosures here.
Hello, my wonderful friends!!
We are already mid-month in November (what?!) and it's time for another giveaway.
If you are new around here, I decided to host a giveaway every single month of 2021!
Want to see some of the past giveaways? Just type "giveaway" over there in the search bar on this page. There have been lots of fun ones.
Today I am giving away these items…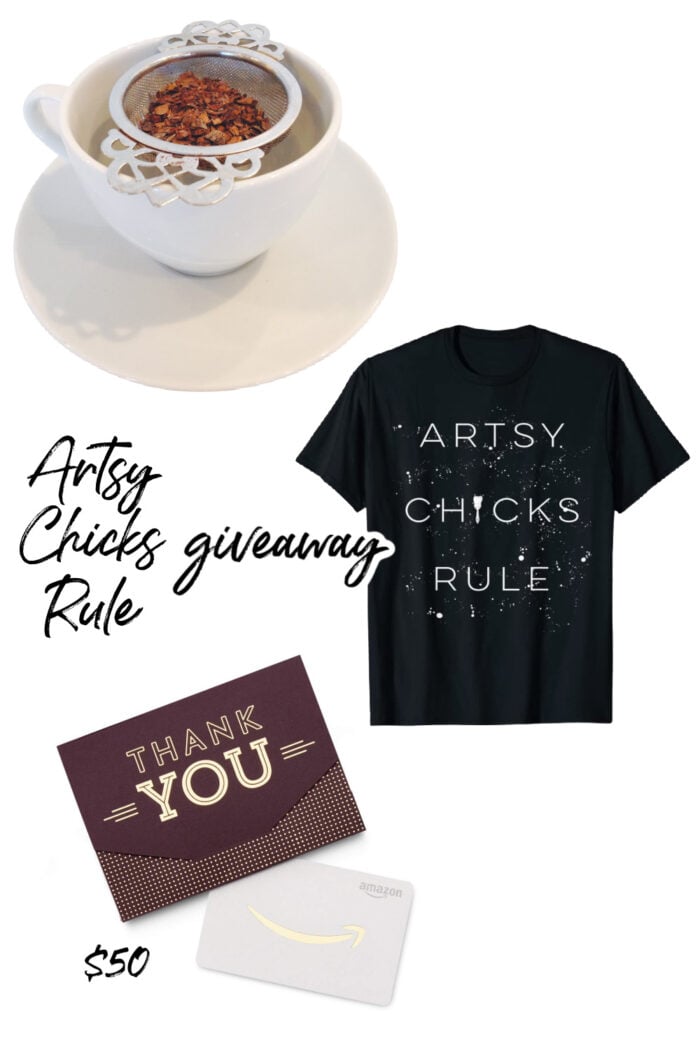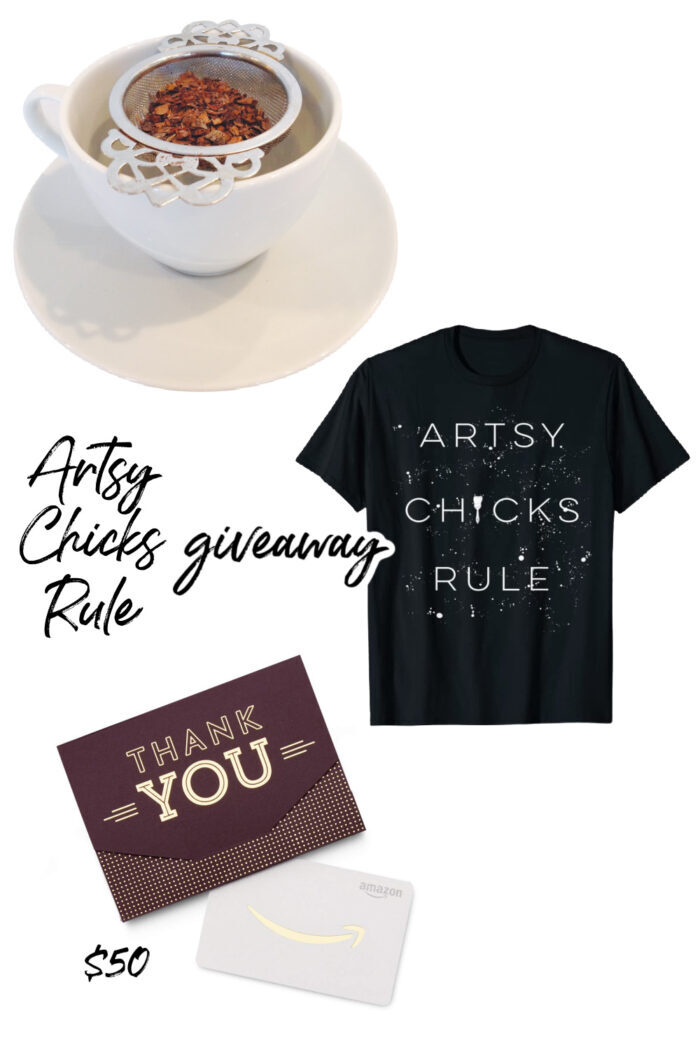 One of my favorite teas (I'm a tea drinker ) … Cocoa (shell) tea…yum. (cup and strainer not included)
A t-shirt with my favorite name on it! ;) hee hee
And a $50 gift card to purchase whatever you want!
Yippee!!
Here's how you enter:
To enter, just fill out the Rafflecopter below. Enter all or as many as you like for more chances to win.
Once the contest is over, the Rafflecopter will choose a winner at random.
That's it! (if you have trouble with the Rafflecopter box below, you can visit this link to enter instead, "November Giveaway")
The giveaway ends Thursday, November 26th at 12:00 am EST.
After which, one winner will be chosen at random and notified via email.
You will have 48 hours to respond. If not, another winner will have to be chosen.
You must be 18 years or older (and a US resident) to participate. Void where prohibited.
…………………………………………………………………………
Good luck!!
I hope you blessed and wonderful weekend!
xoxo