DIY Dollar Store Abstract Art (mirror repurposed)
This post may contain affiliate links. Please see disclosures here.
Artwork for your home doesn't have to be expensive. Sometimes you just have to get a little creative! Like this DIY Dollar Store abstract art I'm sharing with you today.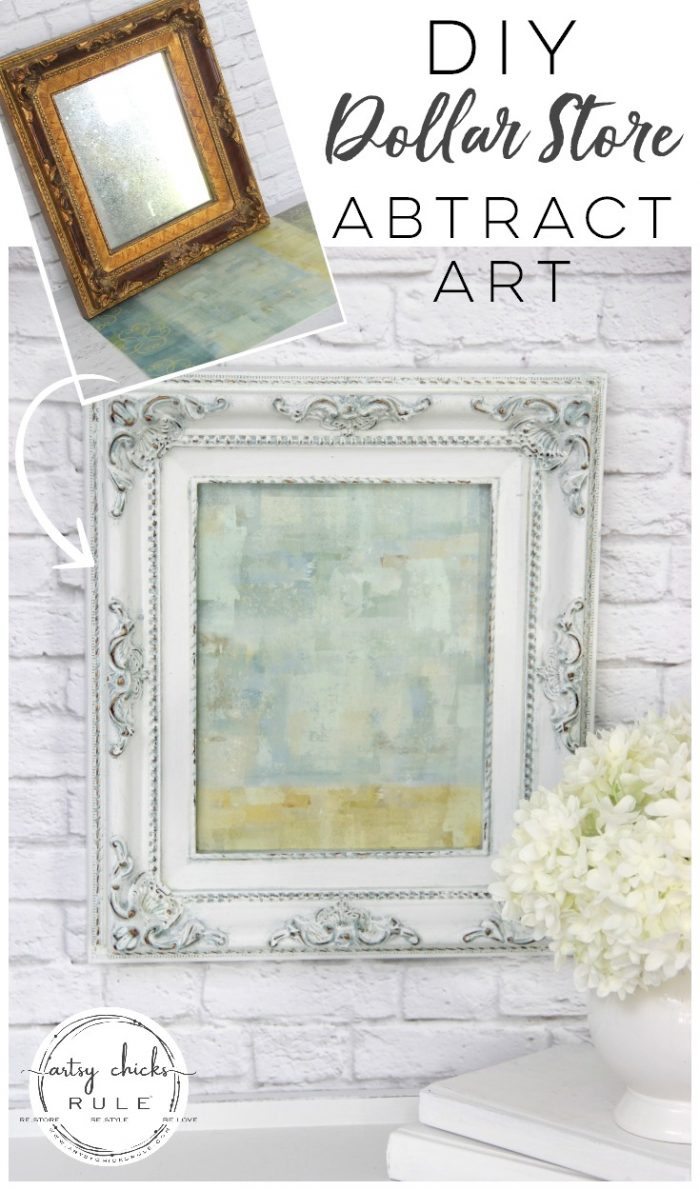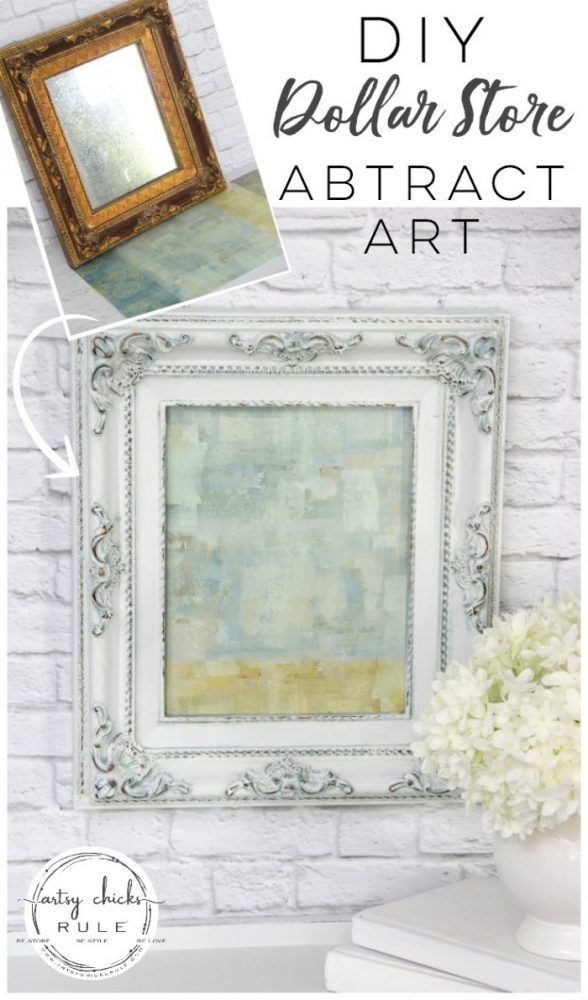 Hey friends!
It's trash to treasure transformation Tuesday and my friends and I are sharing our trashy treasure makeovers. ;)
Be sure to scroll all the way to the bottom so you don't miss theirs!
Today I'm sharing a neat way to create artwork for your home…. without spending a fortune.
Or even $5!
How about an old thrift store mirror for less than $2 bucks and a $1, Dollar Store placemat?
Can't really beat that….at all.
And it was SOOOO simple to create!
Win-win.
DIY Dollar Store Abstract Art
Here's what I started with: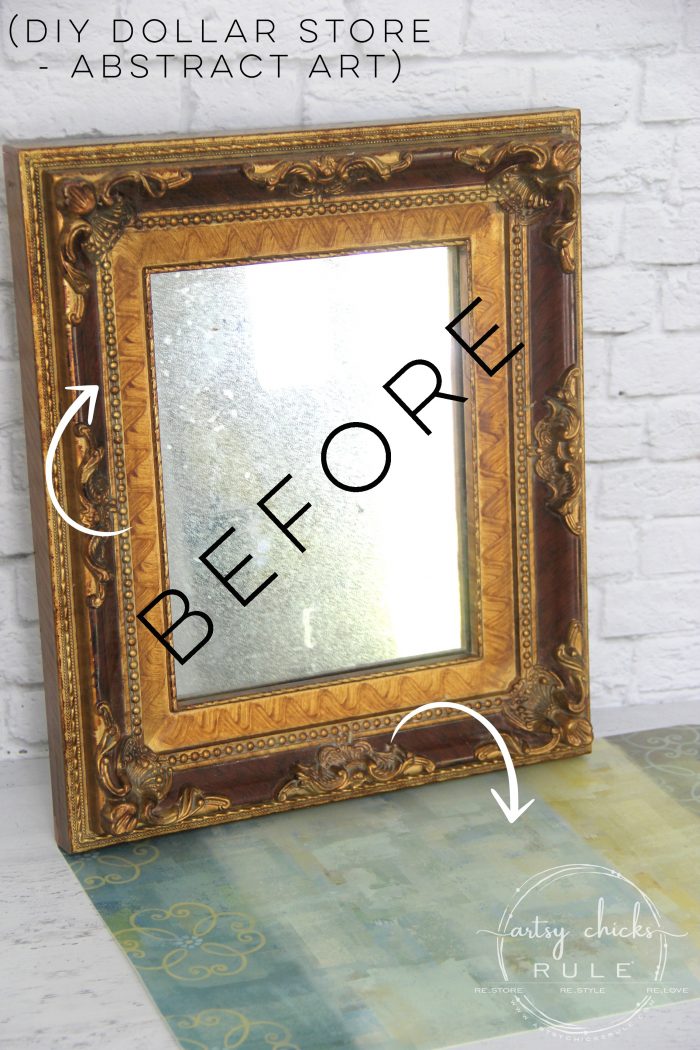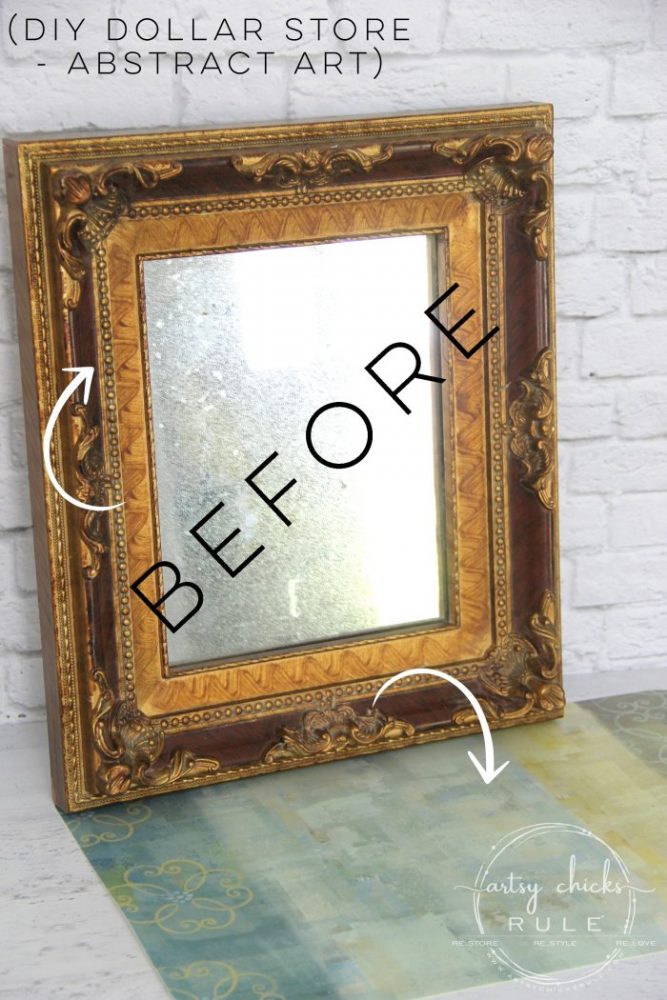 I saw that place mat at the Dollar Store recently and loved the colors. I bought it thinking I'd do something with it but honestly had no idea at the time.
I figured I'd cut it out and use it as a backdrop for a sign.
Which would also be a fun way to use it.
Then I came across this old mirror I found at the thrift store ages ago and decided to create a dollar store abstract art piece instead!
I can't tell y'all how oh-so-simple this was. Truly, it was.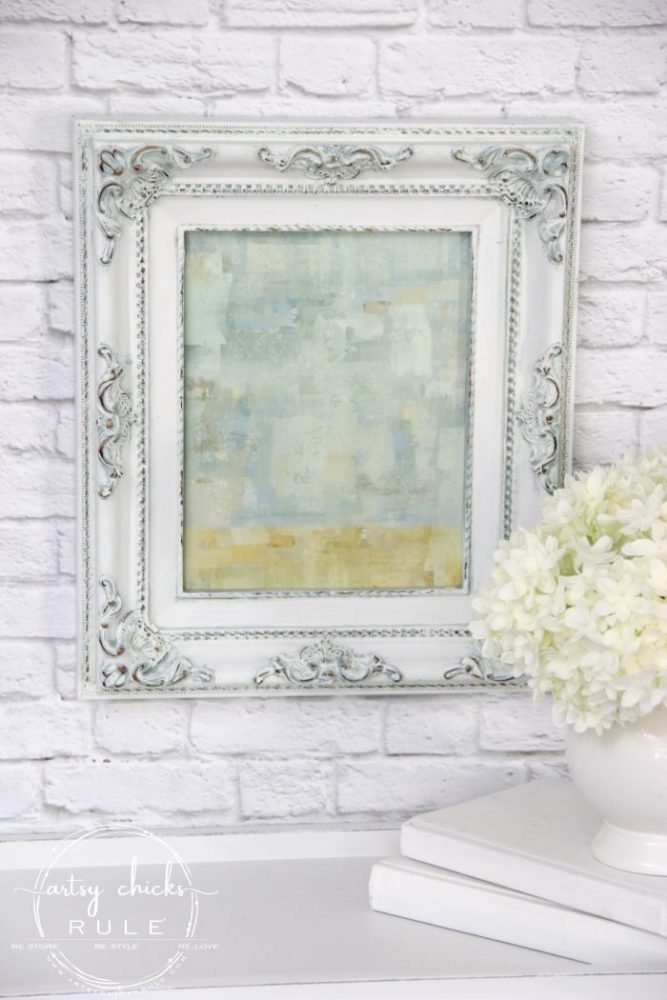 And I just love how it turned out.
Here's what I did:
To get the mirror out, I took the back piece off.
It was held on by a couple of small screws.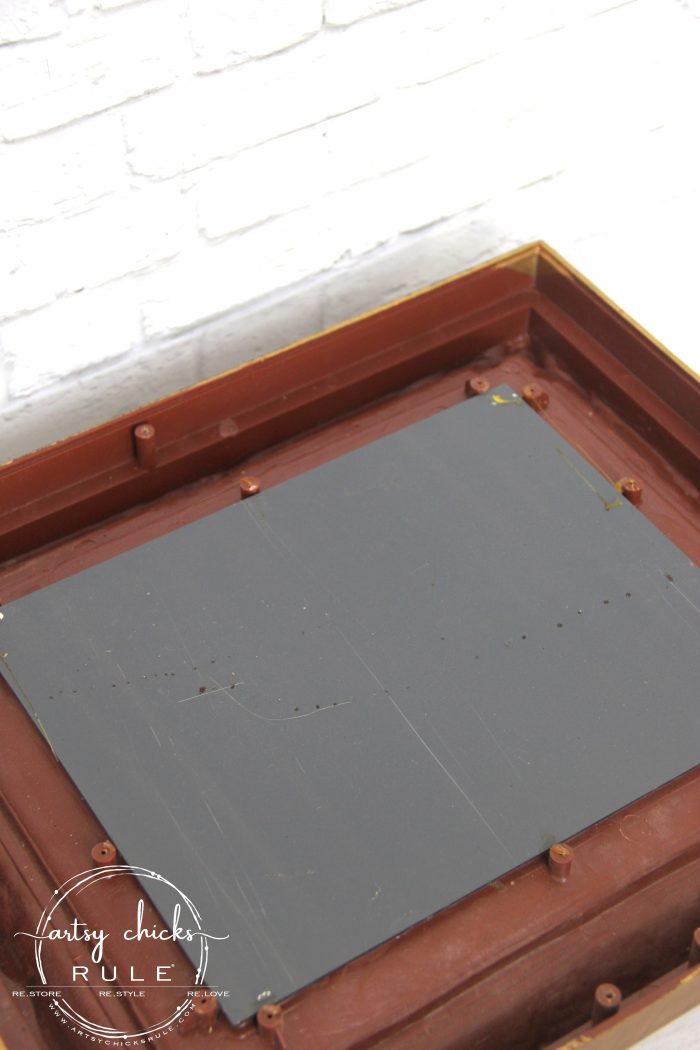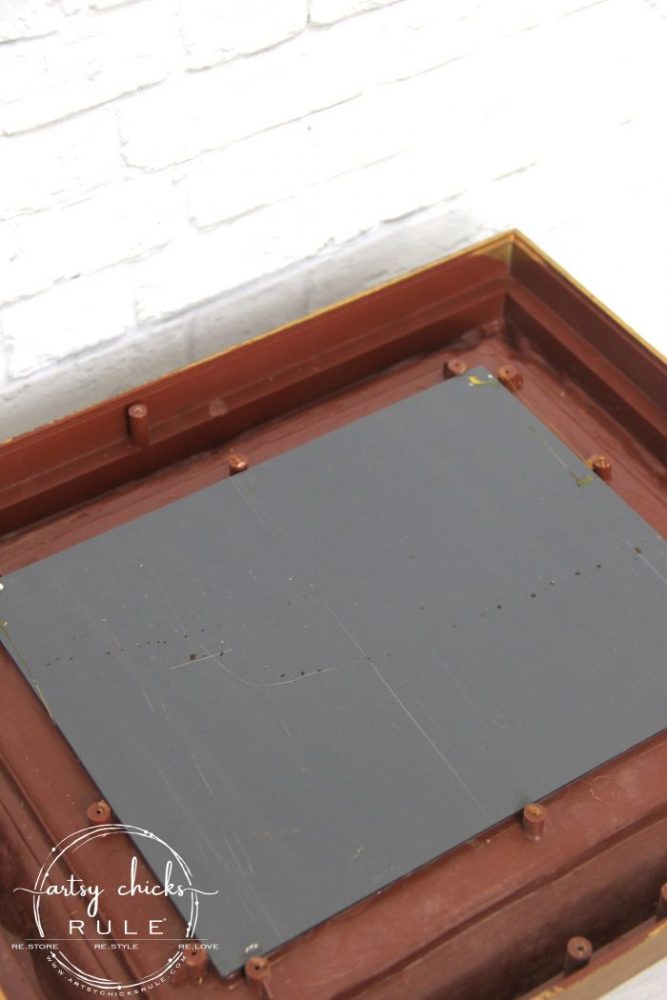 The old glue holding the mirror had long ago lost its adhesion so it came right off.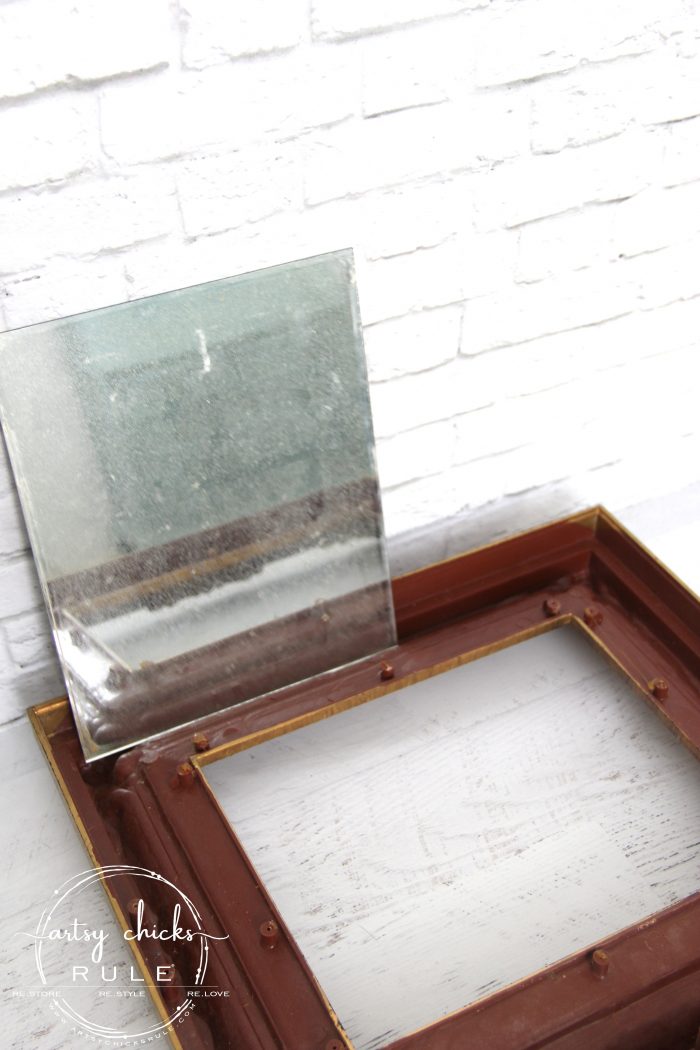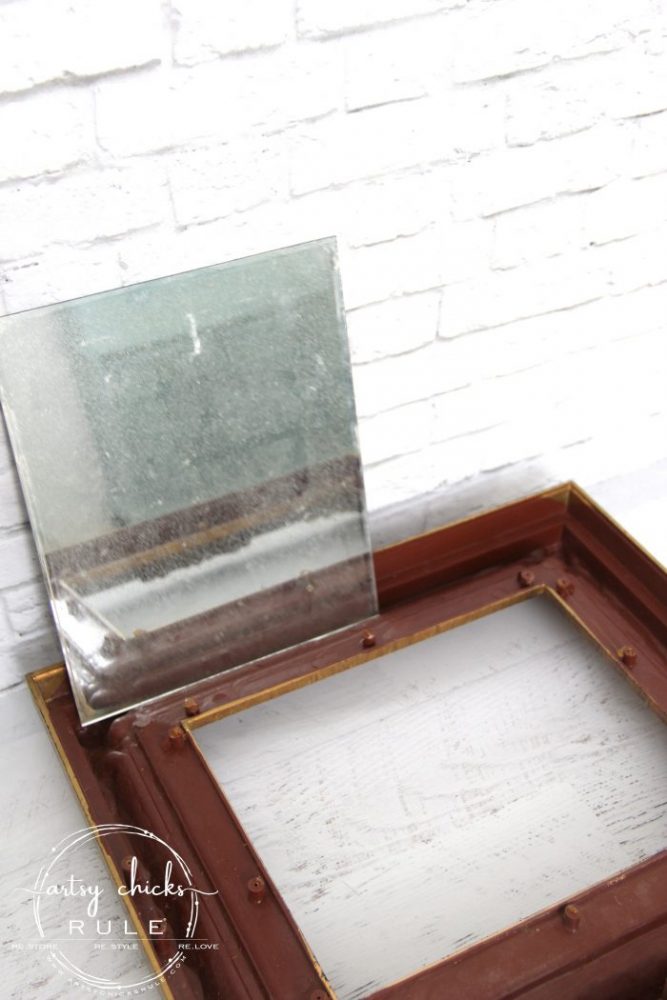 AND…I'm actually going to use that mirror on an upcoming project I have planned.
So nothing goes to waste here.
Next, I painted the frame with Duck Egg Blue Chalk Paint.
You can also use this paint (which I have and love too) as it's very similar in color. (and cheaper!)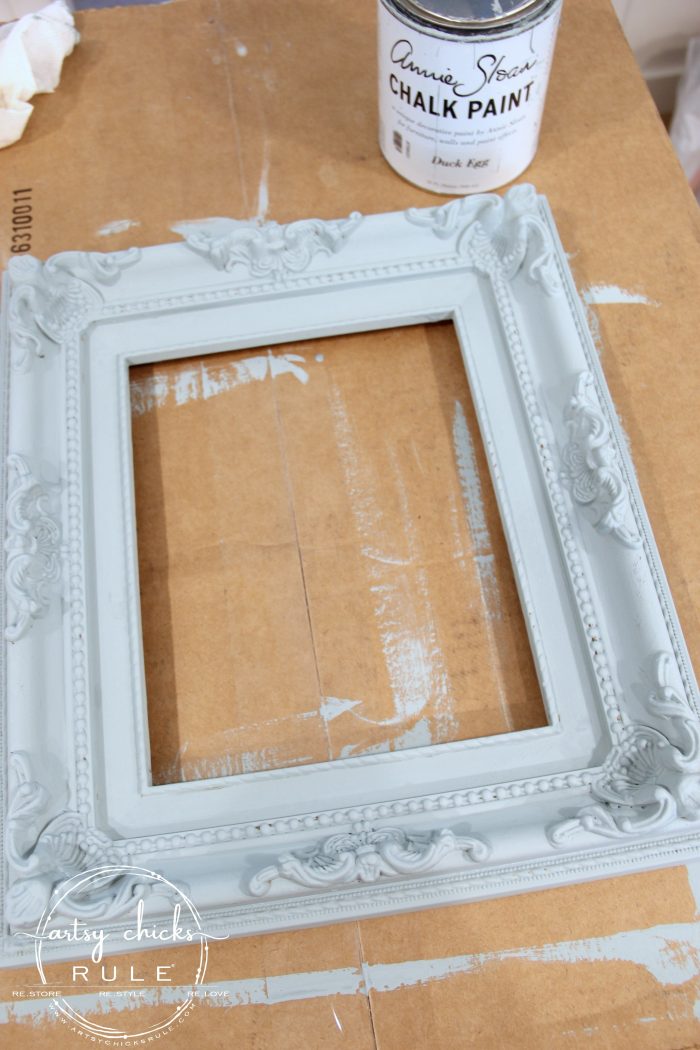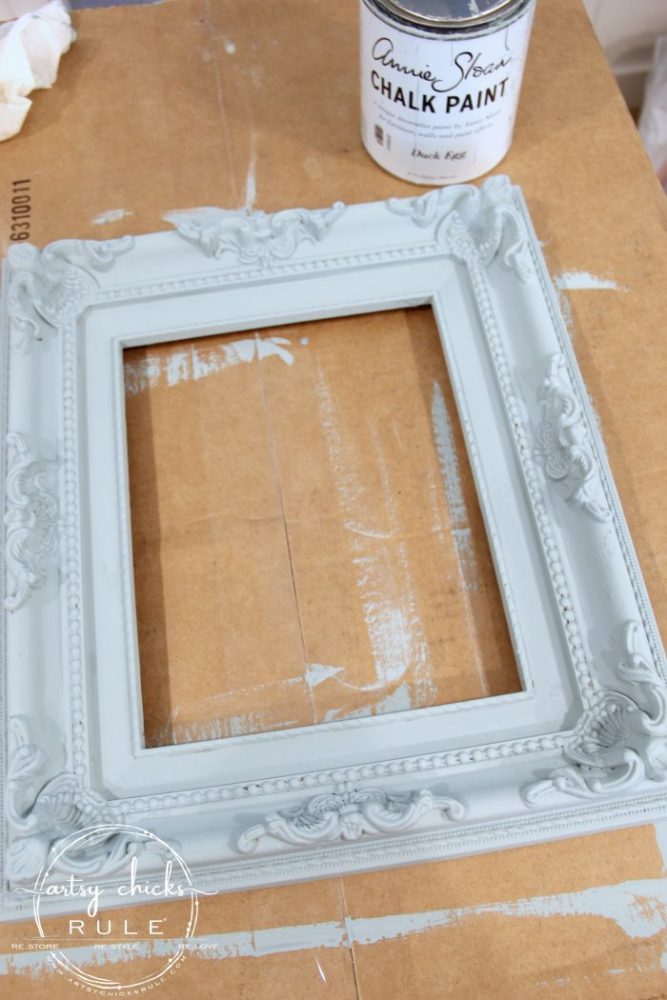 Once that was dry I painted it with this white paint.
I had thought I'd cover it completely with the white and then bring the blue back through on the raised areas.
I ended up doing it in more of a heavy dry brush style instead.
In the midst of the creative process, I sometimes forget to take photos. Sorry!
I did a very light coat of dry brushing but it was just too much blue.
So I went back over and added lots more white and thought I was done.
It wasn't looking great with the "abstract art" and I think that's because of the yellow/gold shading at the bottom of the artwork.
So I decided to bring some of the gold back through on the raised areas to help pull it together.
And yes! That's exactly what it needed.
I just gently wiped over the raised areas with a damp rag and it removed just enough paint without scratching past the gold to the plastic frame.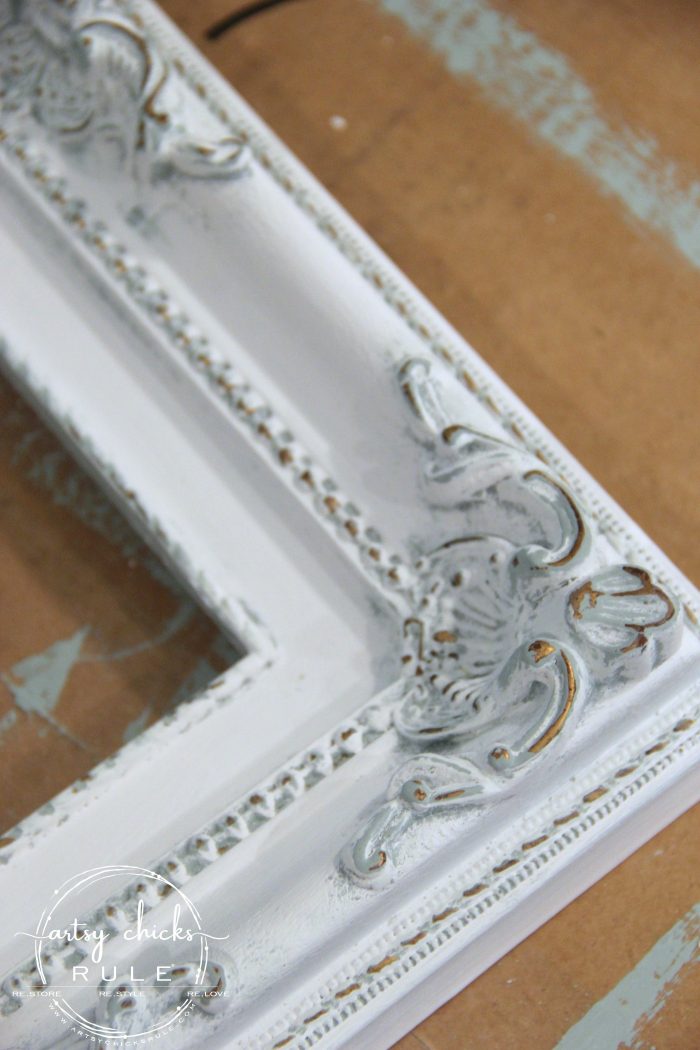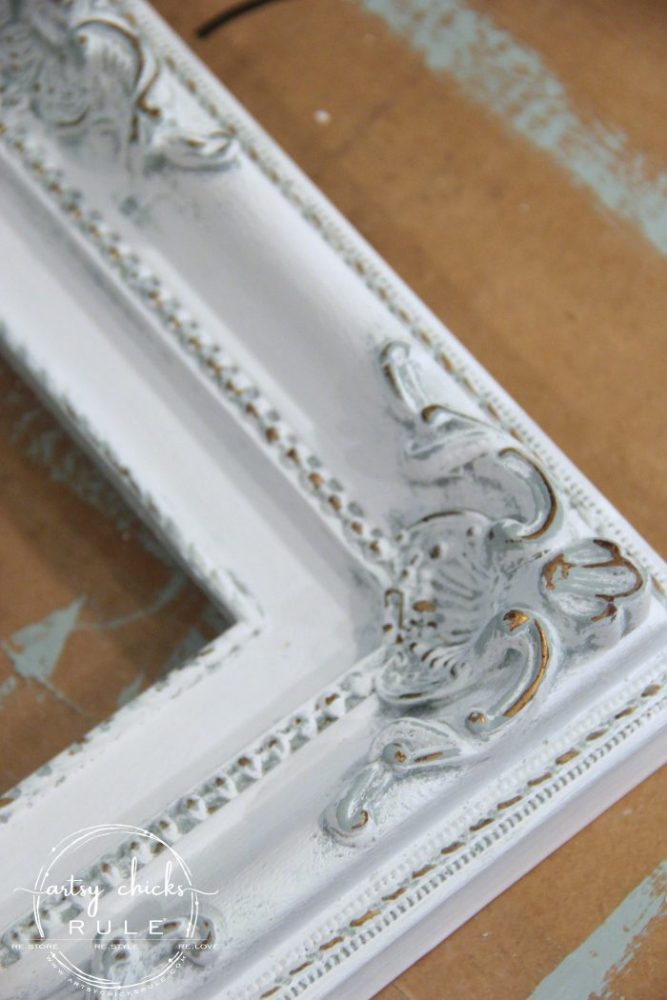 That ties it all together nicely now.
For the "abstract art", I simply traced the mirror on the section of the placemat that I wanted to use…..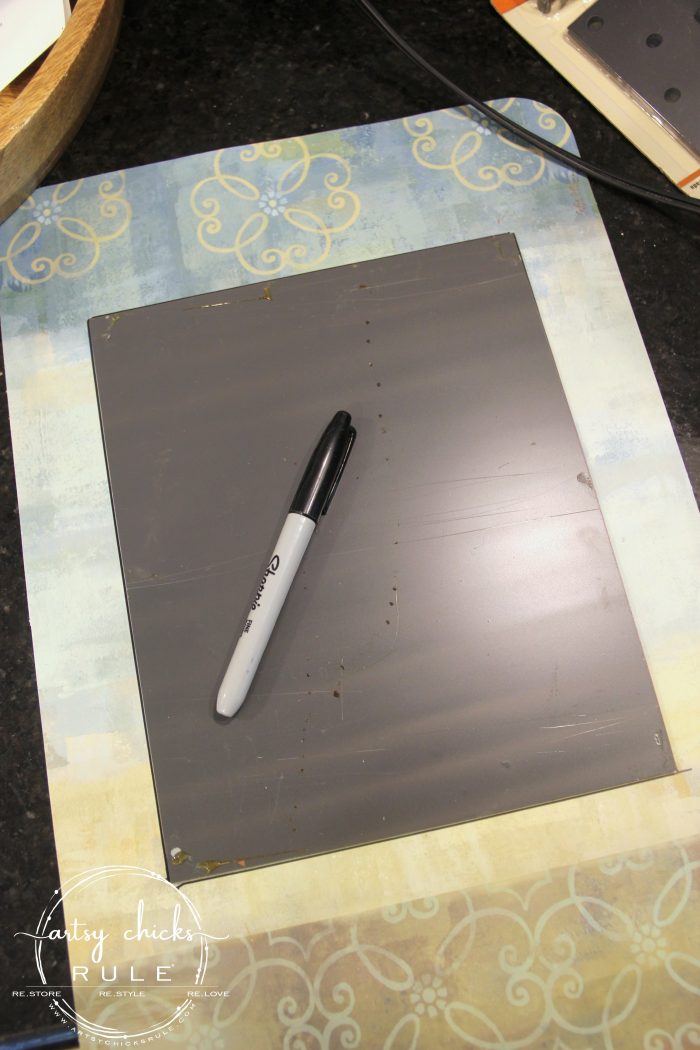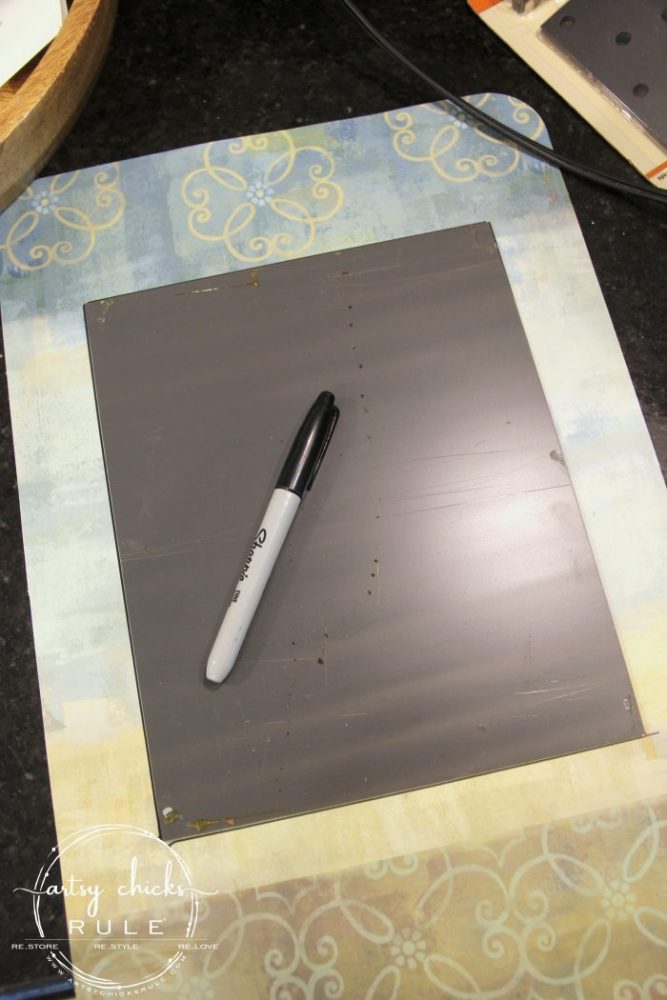 …. and cut it out.
I liked how this section of the placemat actually looked like sand, ocean, and sky.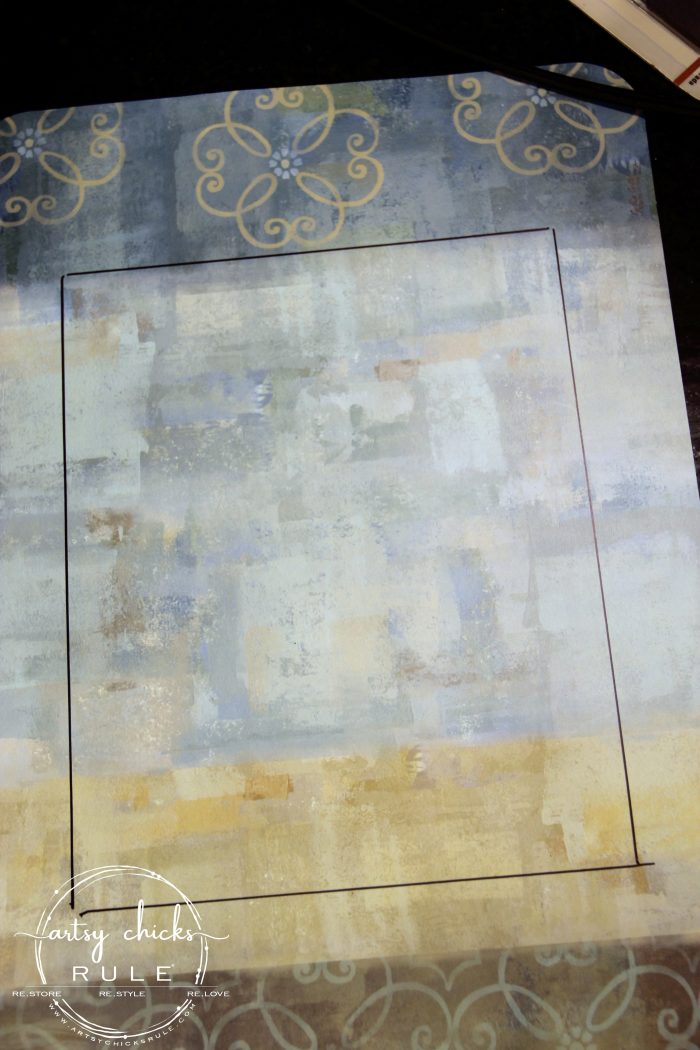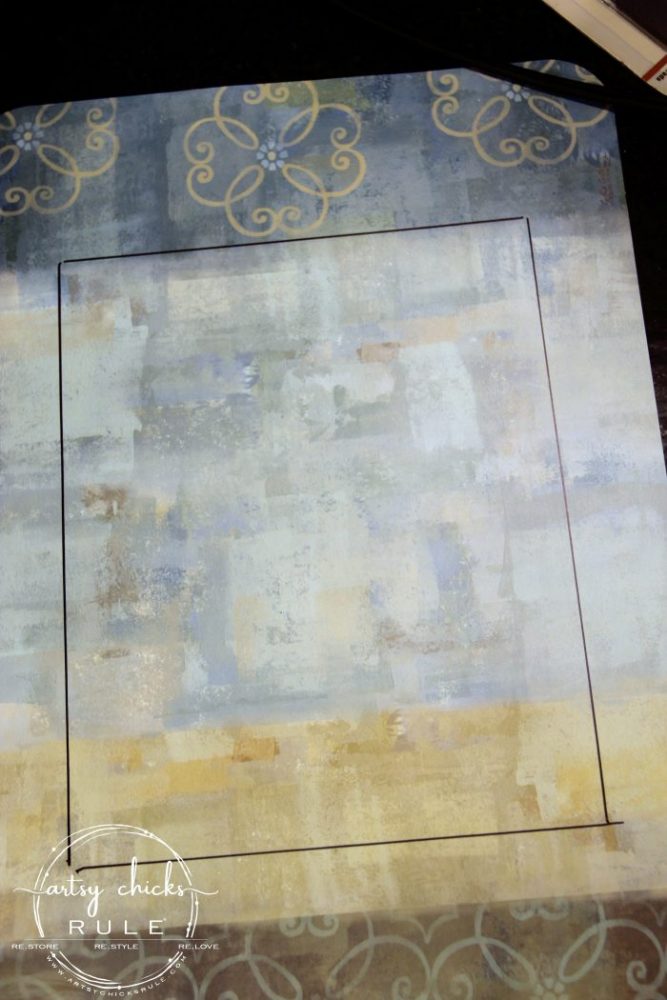 To attach it, I simply added a thin beading of hot glue all around the edge and firmly pressed the placemat to the frame.
I was going to use (and would have preferred to use) my E6000 glue but could not find it. (with all the remodeling going on, this house currently looks like a hurricane has gone through it!)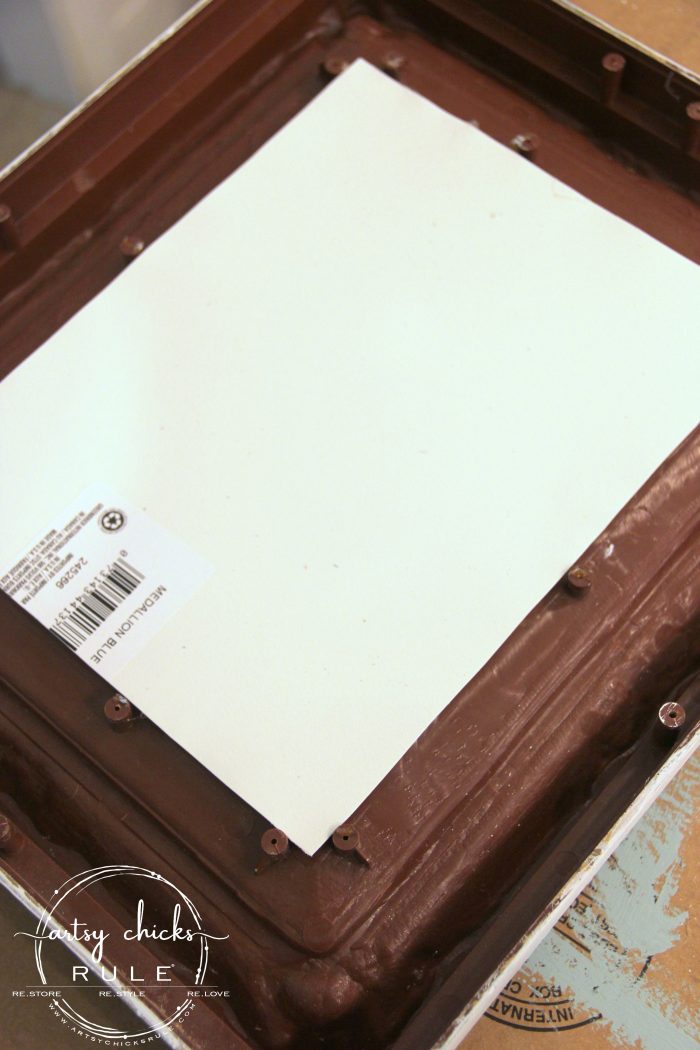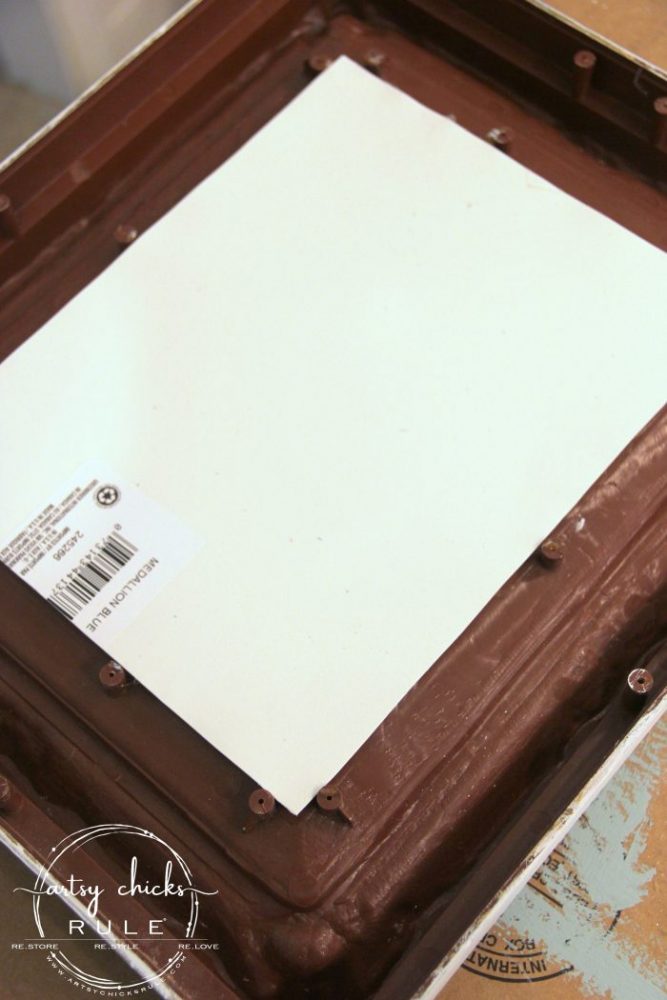 Like I said, simple!
Screw the back piece back on and voila!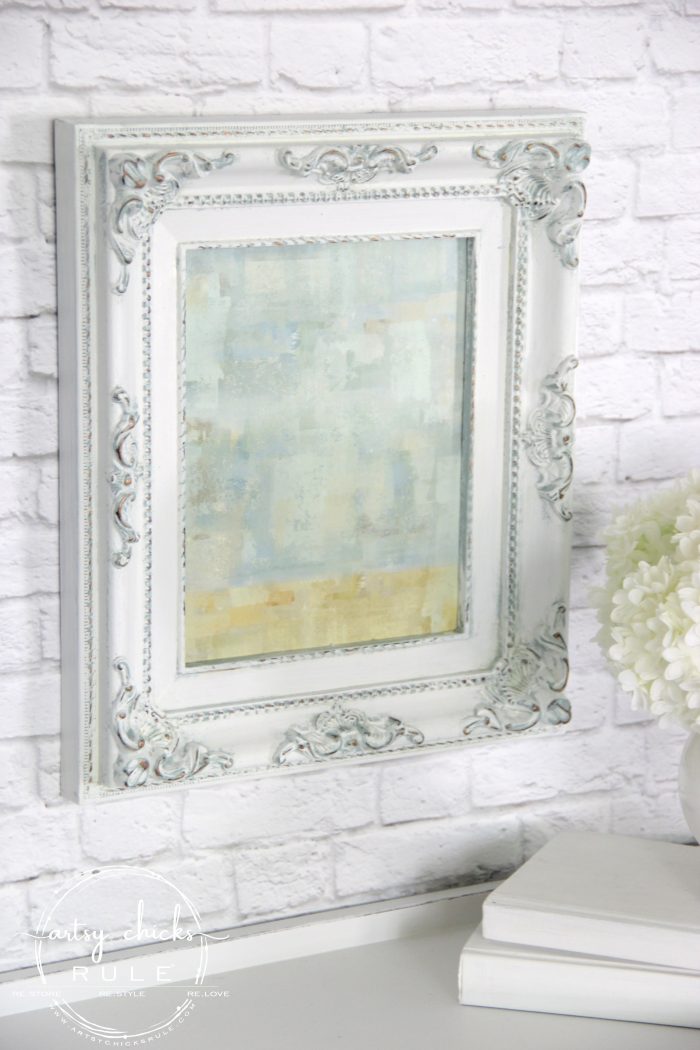 Your very own Dollar Store abstract art for less than $3.
Gotta love that!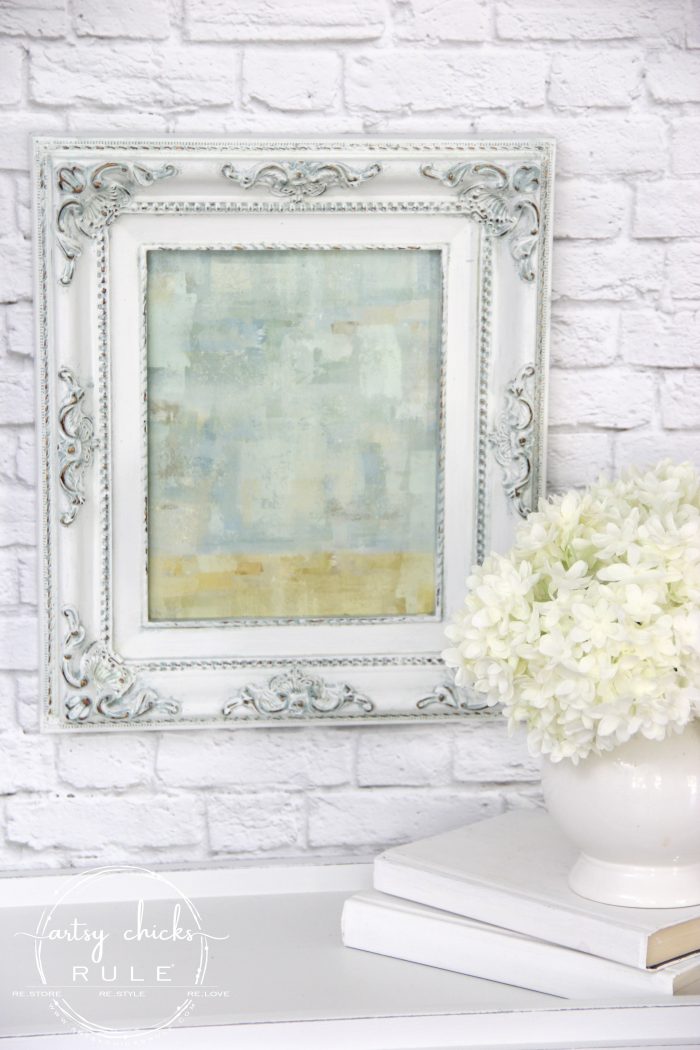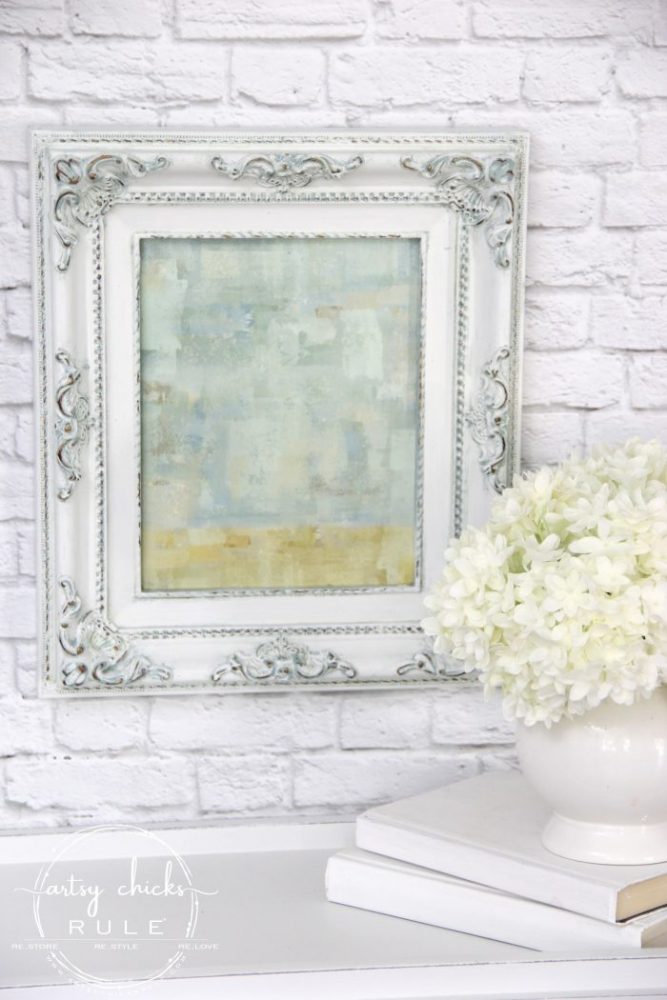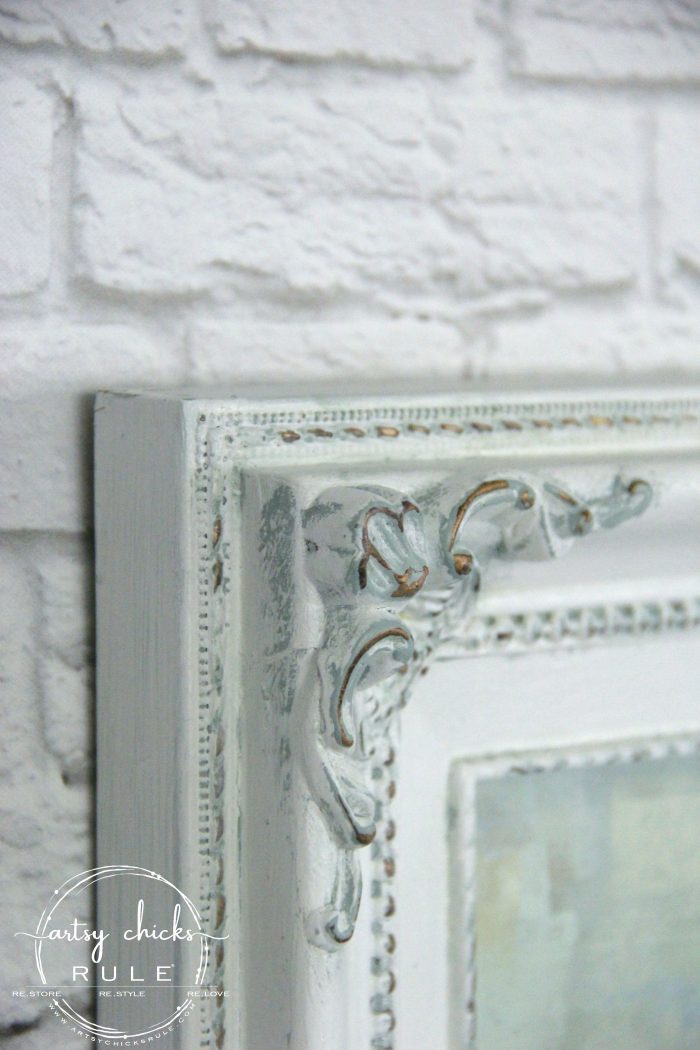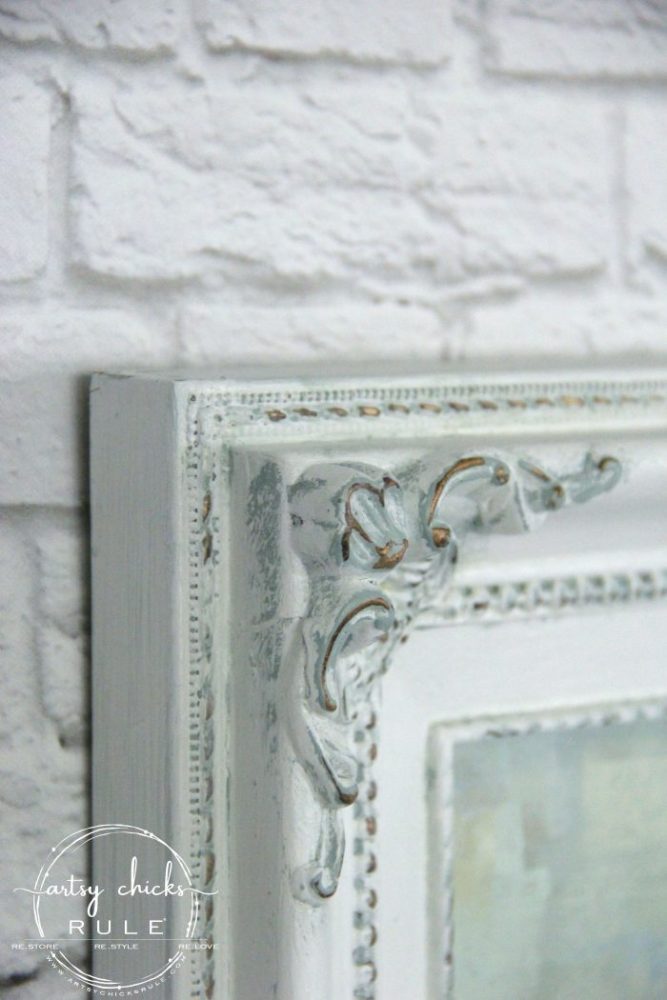 I really think bringing some of that gold/brown back through was the right choice as it does tie in the gold hues in the "artwork" nicely.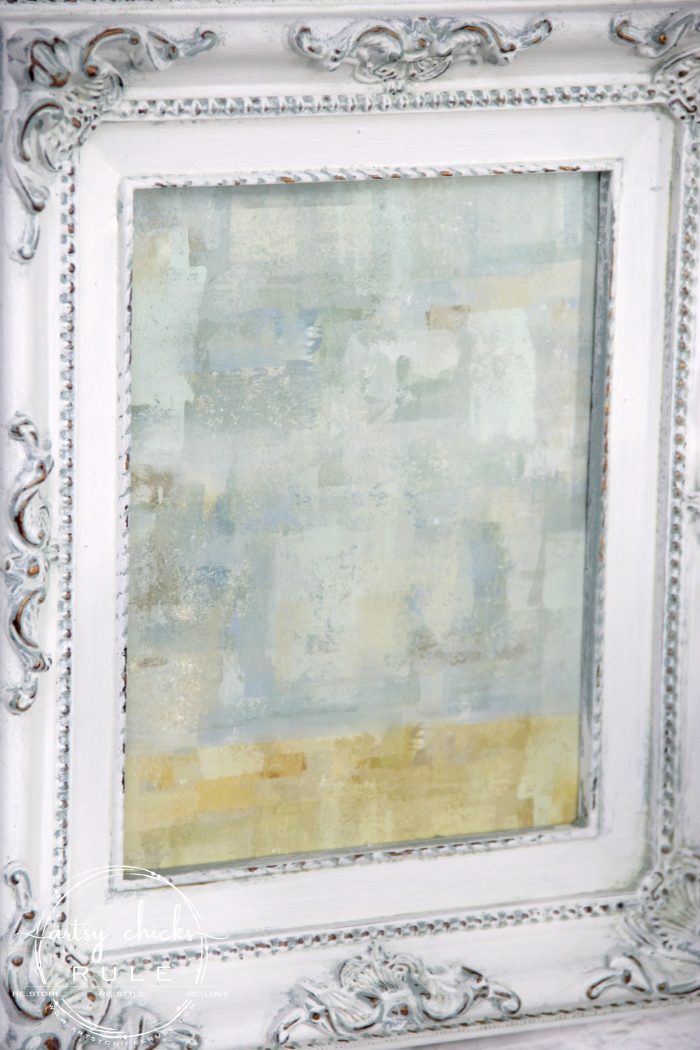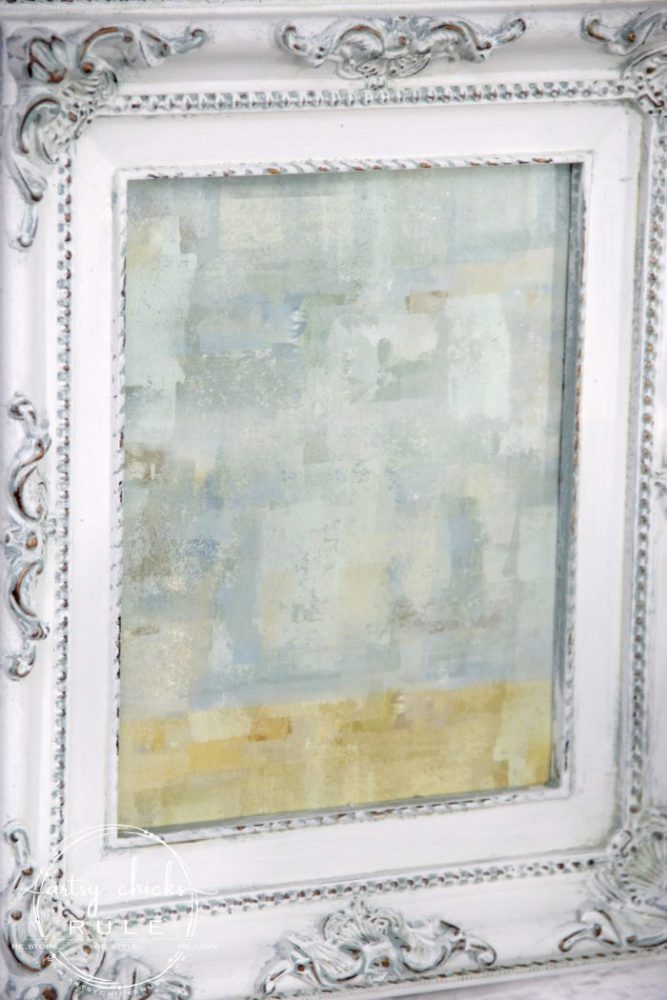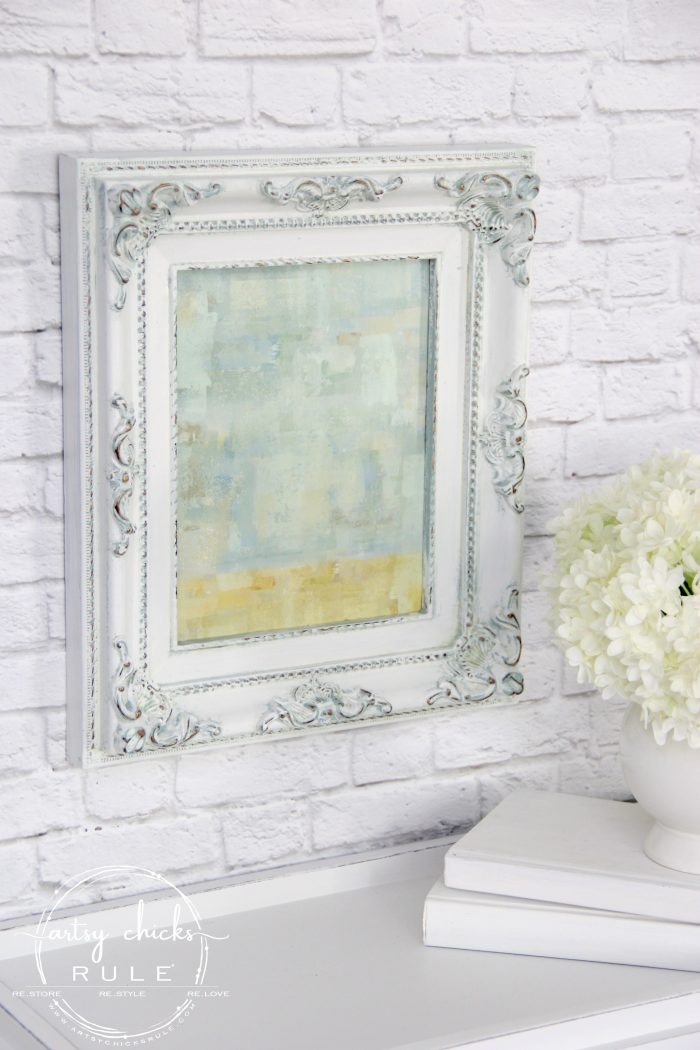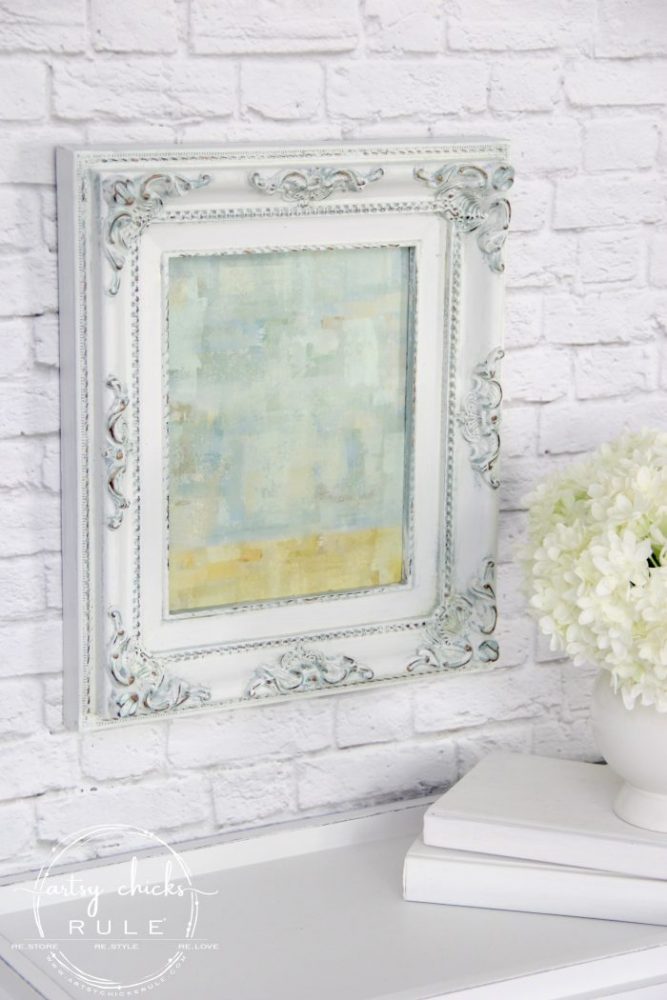 And a little sneak peek of our new floor going in!
This is in the study and in the exact spot my fave Aubusson Blue dresser usually sits. (which I think is going to our bedroom now)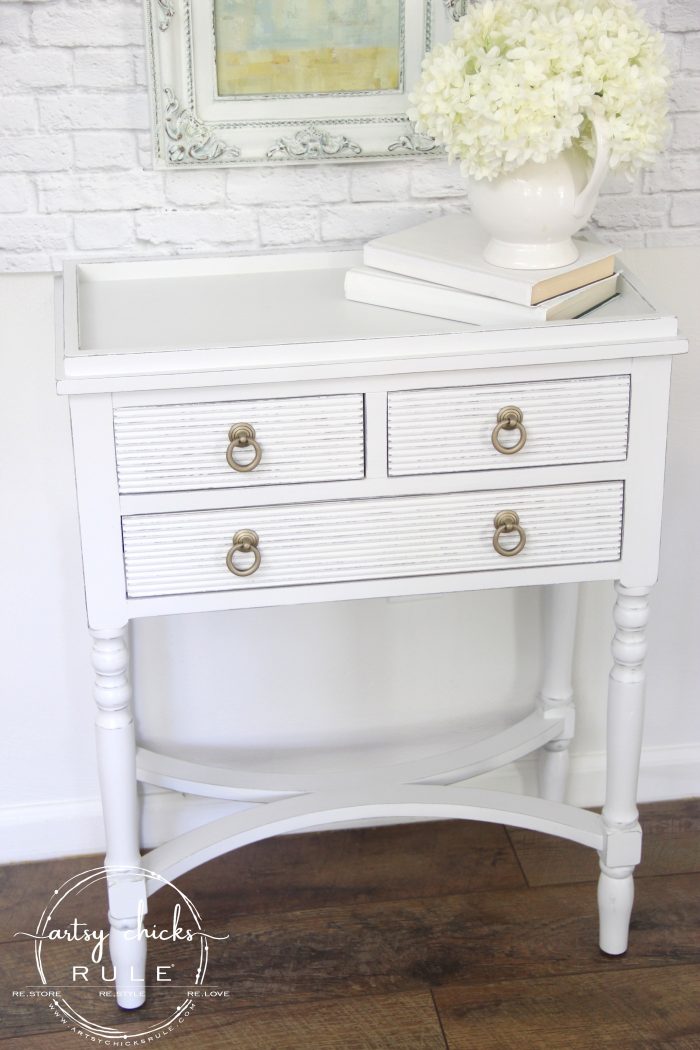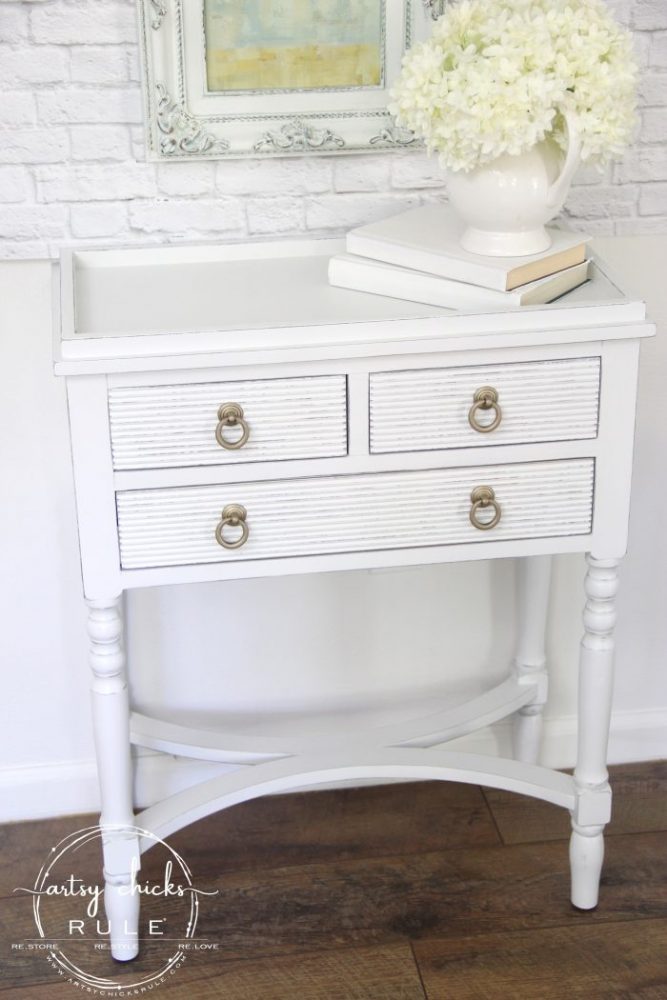 And the brand new table makeover I did recently for the foyer.
More home updates coming soon!
Now PIN this so you can save it for later!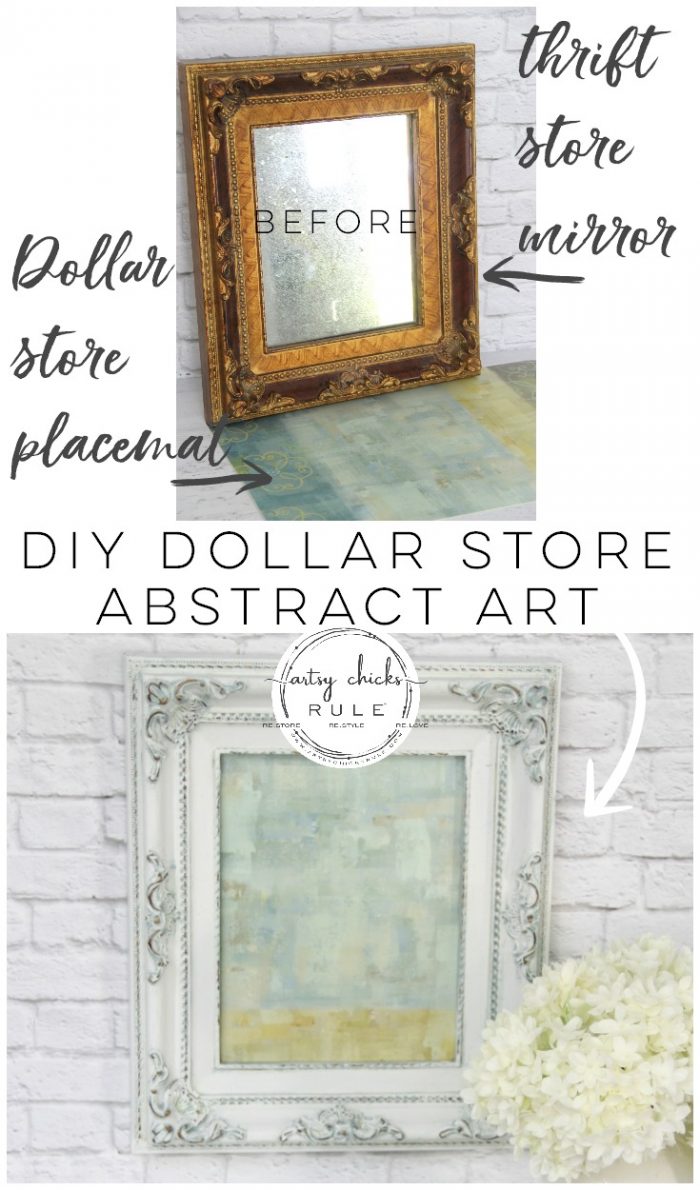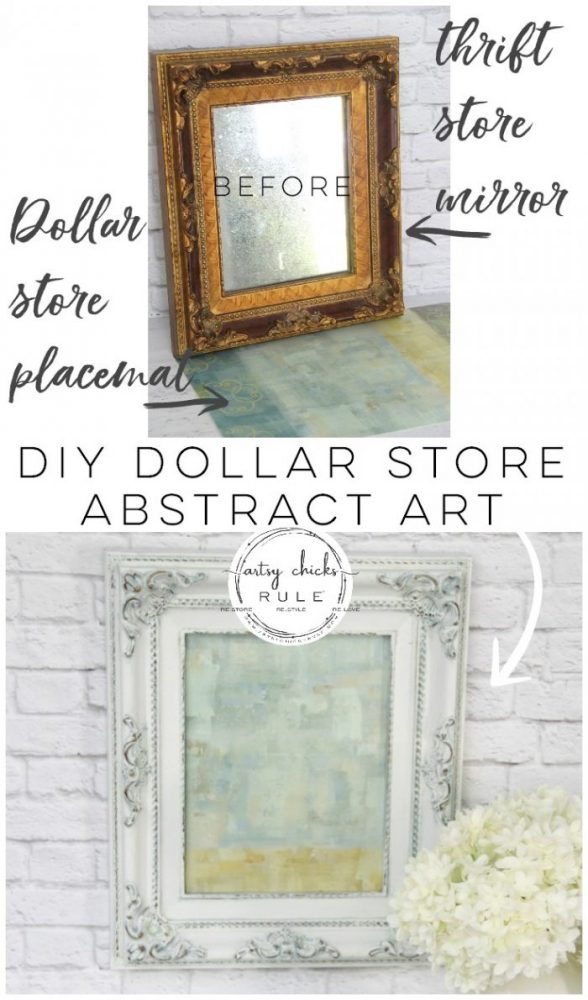 Wait, don't forget to see what kind of treasures my friends turned these old finds into!!
(links to each are below)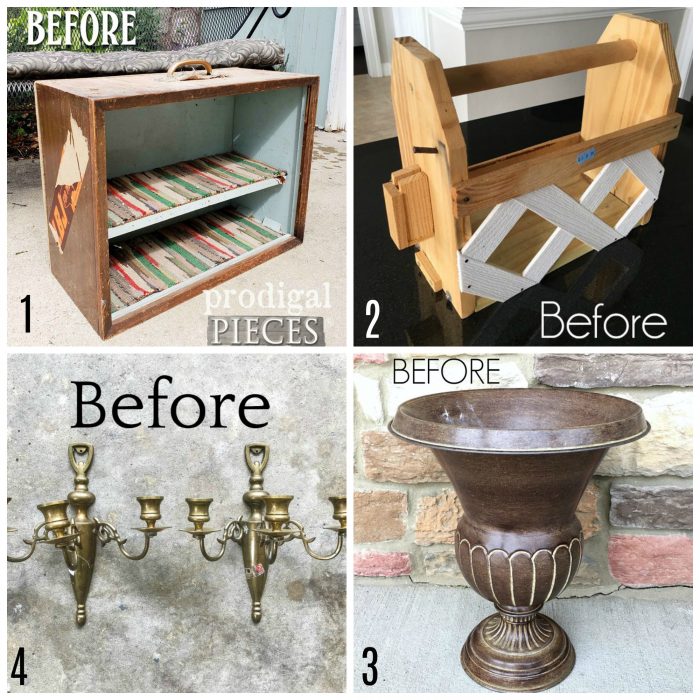 I hope you enjoyed today's DIY Dollar Store Abstract Art (and thrift store) makeover!
So many things you can find at the Dollar Store to makeover and the thrift store too.
Keep your eyes peeled!
I'll be back on Thursday with another fun makeover!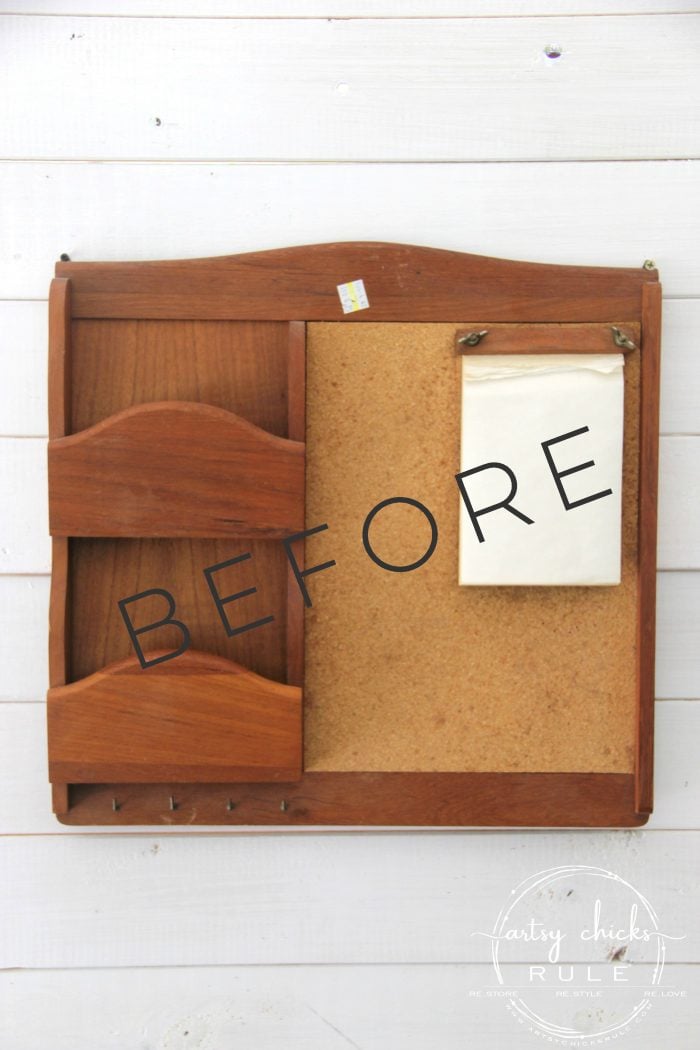 xo