Eat Pray Love Sign (and FREE printable!!)
This post may contain affiliate links. Please see disclosures here.
Make this EAT PRAY LOVE sign, simply!!! A cute addition to any kitchen. Perfect for gift giving or fun for your own kitchen decor!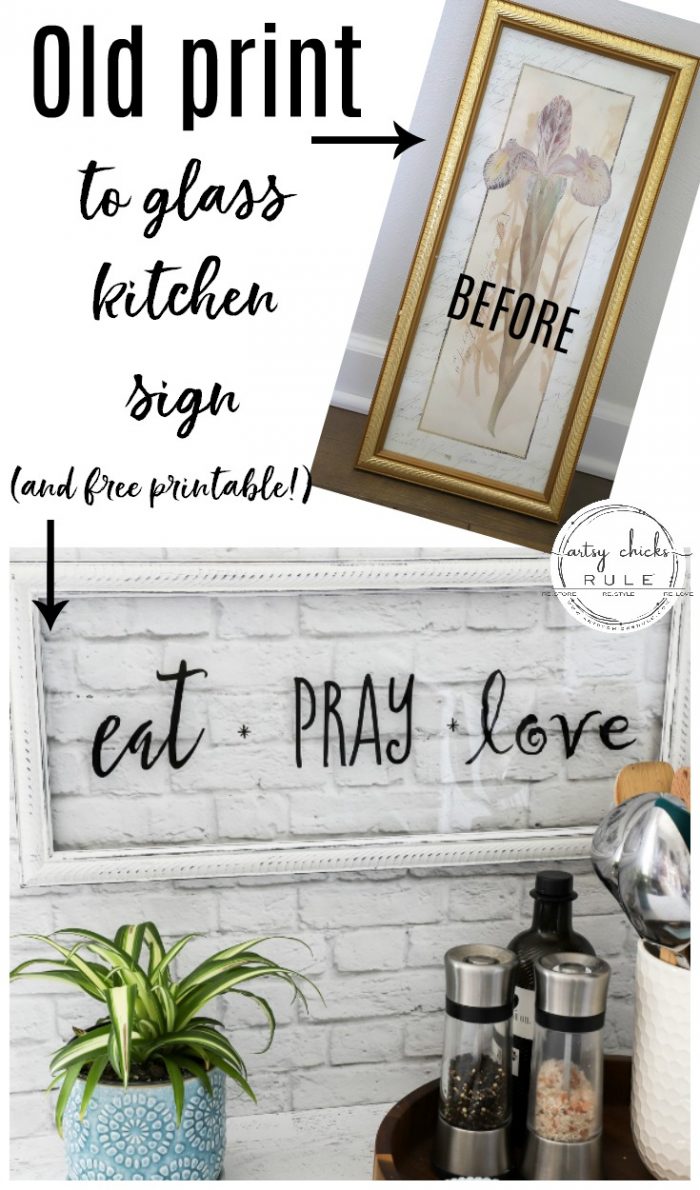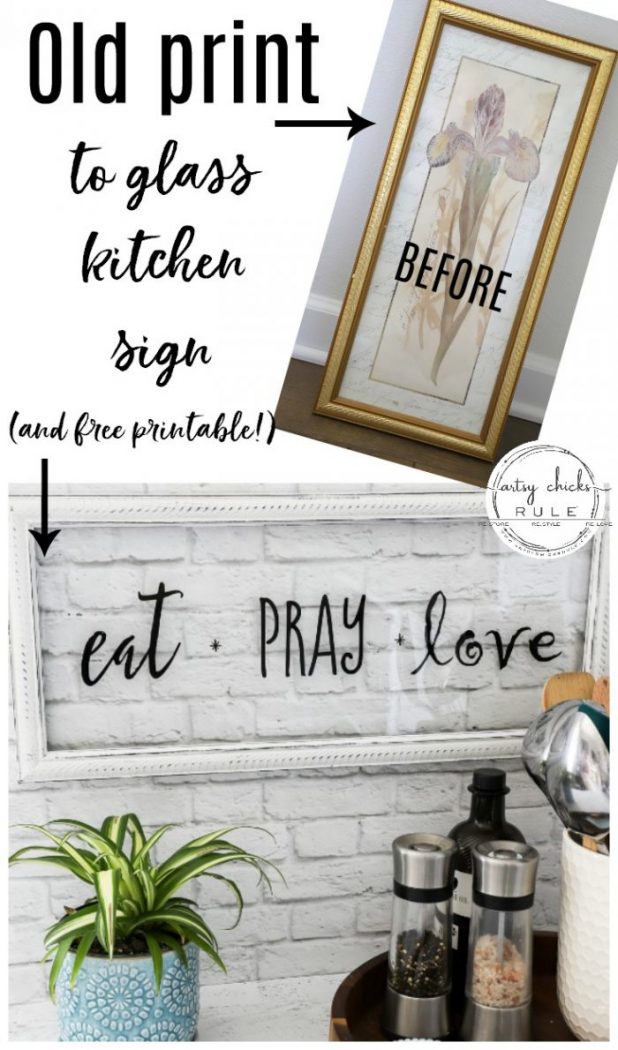 If you look around here, you'll know I love making signs.
I haven't made any lately so I thought I'd throw one together for today's post.
Years ago I created an " eat pray love" wall in our kitchen.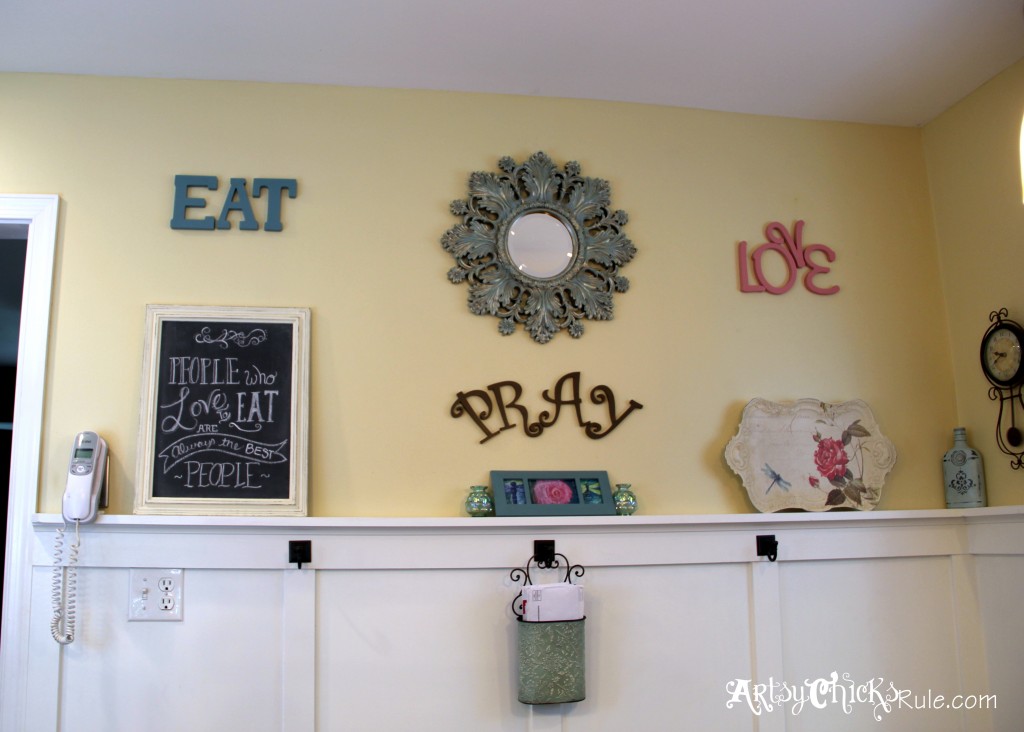 It was fun, colorful and whimsical.
I've since changed up my decor a gazillion times though!
But I just love that saying.
Hmm….just for fun, let's see what I did with the things on that wall since I redecorated.
Ha! Now let's get back to today's project.
This Eat Pray Love sign.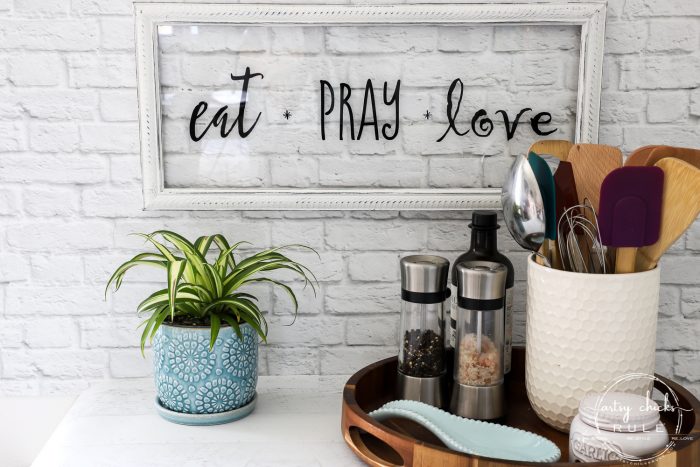 This one was ridiculously simple, y'all. Really.
Here's what I started with….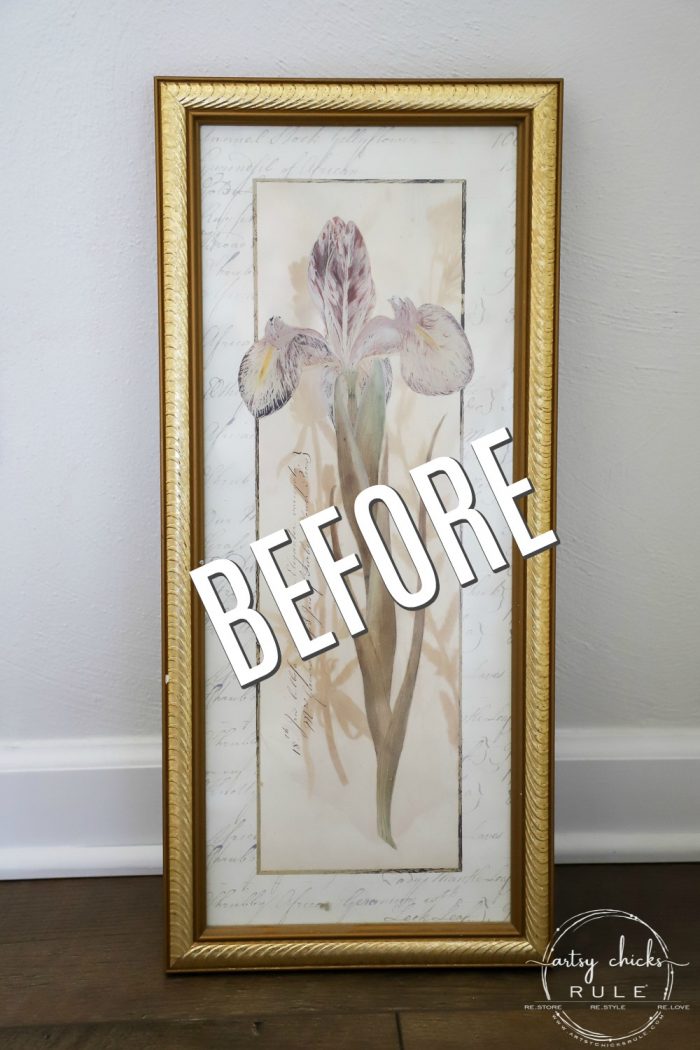 We used to have a botanical theme in our bedroom years ago.
And well, in some of the rest of our home too! I really like the botanical theme.
So I still had a few of these old prints laying around.
I thought this one would make a great sign, sideways.
I hadn't originally planned to do it on the glass only but I decided it'd be fun to do that instead.
I began by painting the frame black with black spray paint.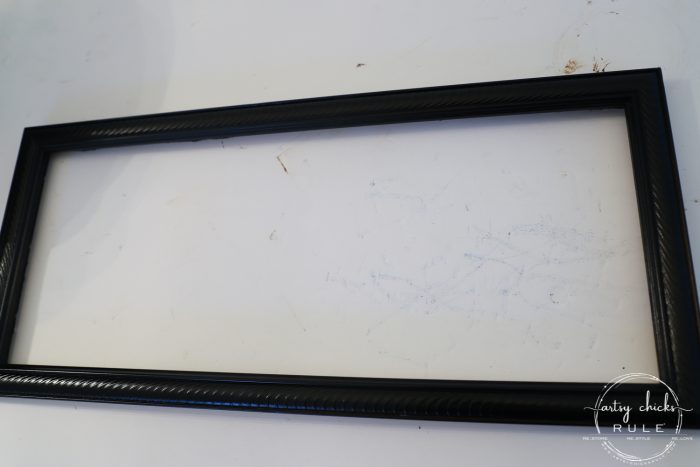 Then I went over it with one coat of white paint. I didn't really try to cover all the black.
Since I was doing black vinyl letters for the eat pray love sign, I wanted some of the black to show through.
Want to see some of these projects in "live" time? Hop on over and follow along with me on INSTAGRAM. I'm always sharing in my stories as I'm doing projects, finding new furniture, fun finds….just all the day to day behind the scenes.
Then I lightly sanded the edges so even more of the black would show through.
Once that was dry, I used this glue to attach the glass to the frame. That stuff works great but it does take a little bit longer to dry.
So I set it to the side for a day before hanging it.
I added these little hooks to the tops but realized I didn't have the chain I wanted to use, so instead just attached some fishing line.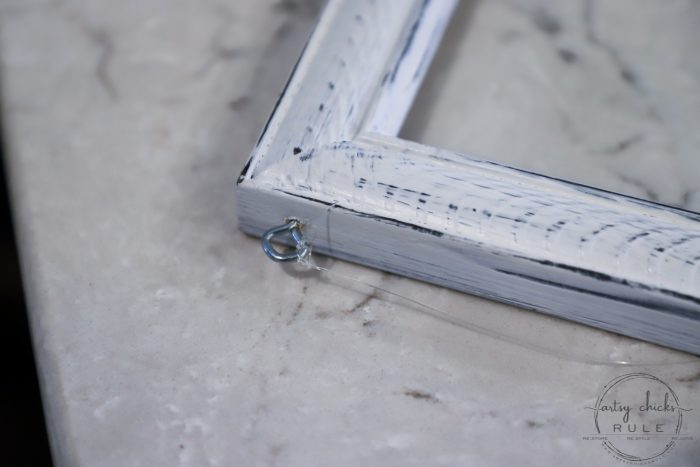 Oh, and I added a top coat sealer on the paint. I used this one that is new to me, for the first time.
I'm looking forward to trying it out on a larger piece soon. (it was recommended to me by several readers here)
I like it so far though!
Here it is hanging from the fishing line. (I really wanted a small, delicate chain but didn't have one…thought I did!)
I edited in some dotted lines to give it the look of a chain, sort of. ;)
Hopefully, you get the idea.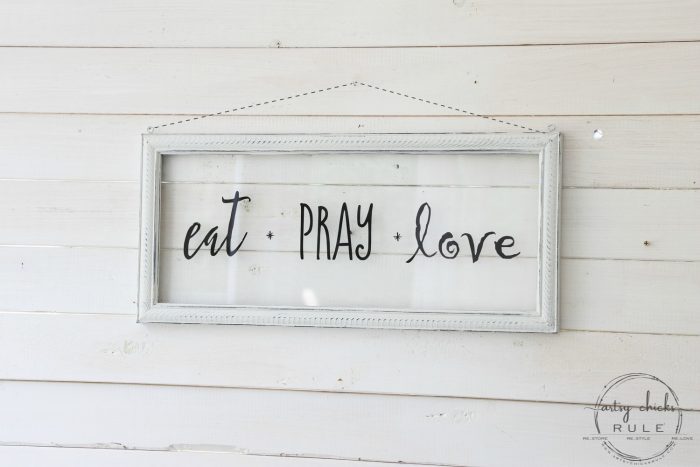 Anyway, that is just one way you can hang it.
I am also sharing it this way…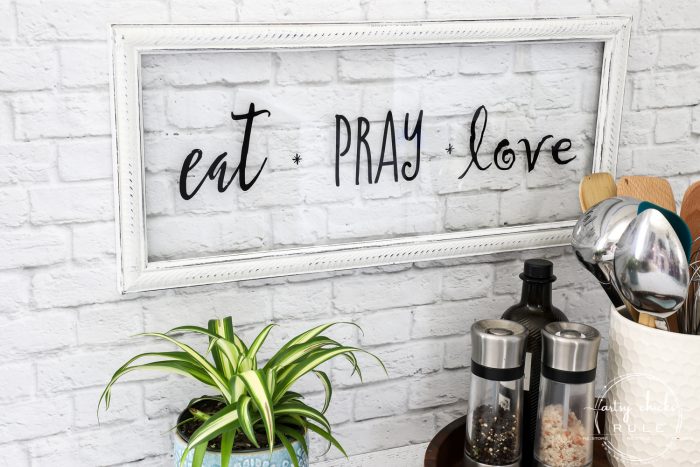 This is actually up with 3m strips but it simulates having a holder on the back with either a nail or screw in the wall.
You can either add one in the center or a hook on each side to hang it from.
Okay, for the graphic, I simply created it in PicMonkey.
Then opened it up in my Silhouette program.
You can find out how to do that in this post I wrote, here.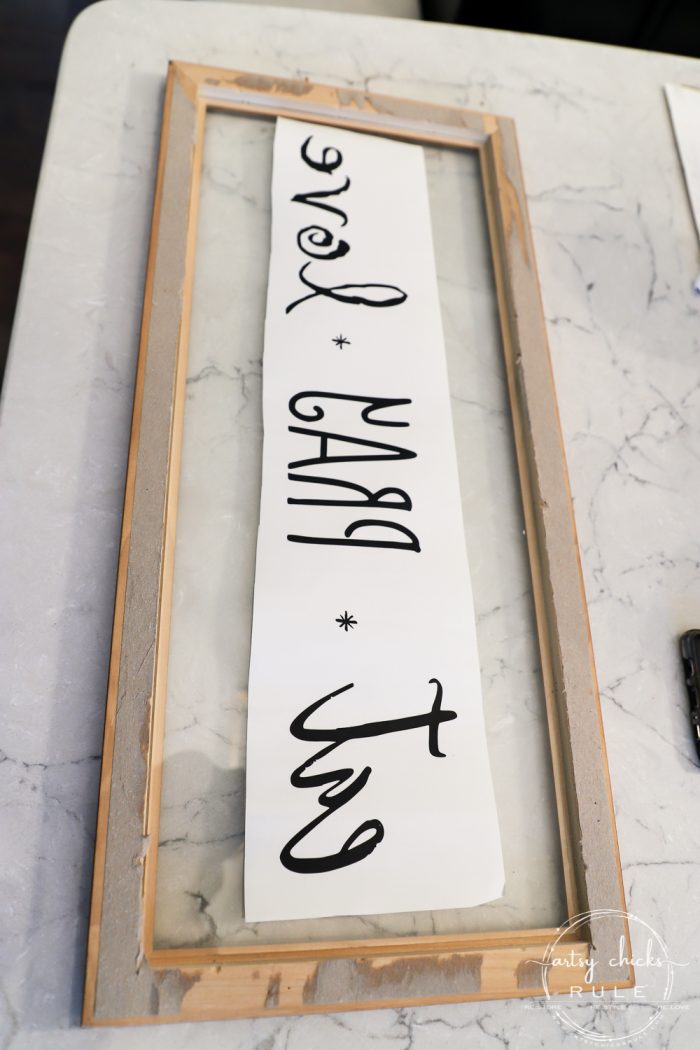 I cut it out backward so the sticky side would be on the front.
I wanted to attach the vinyl letters on the back side of the glass.
That way the front of the glass would be nice and smooth.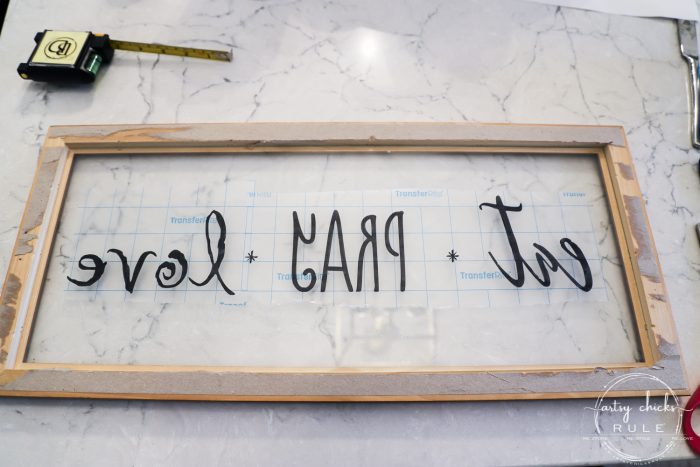 Then I used my transfer tape to attach it to the backside of the glass.
In the above photo, I have added the transfer tape and attached it all to the glass.
Next, I will just remove the tape and the letters will stay behind on the glass.
See my little measuring tape up there? I always measure to make sure everything is lining up correctly before I stick it all down.
And here it is all attached and right side up.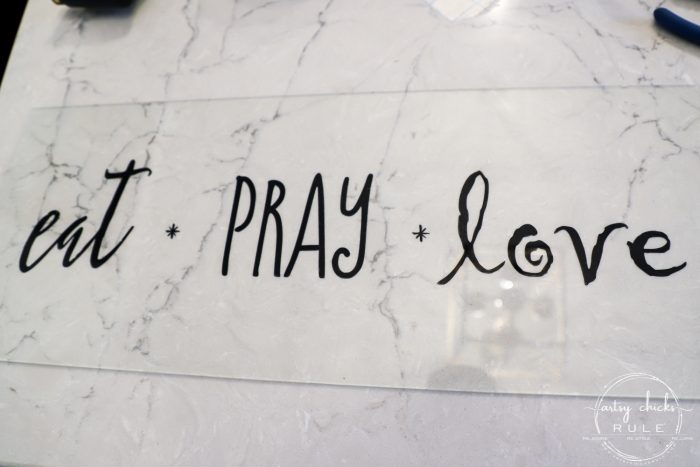 You can get this free printable….

here…


Already a subscriber?? Click here and enter the password that is in your email newsletter from me.
I really love how this one turned out.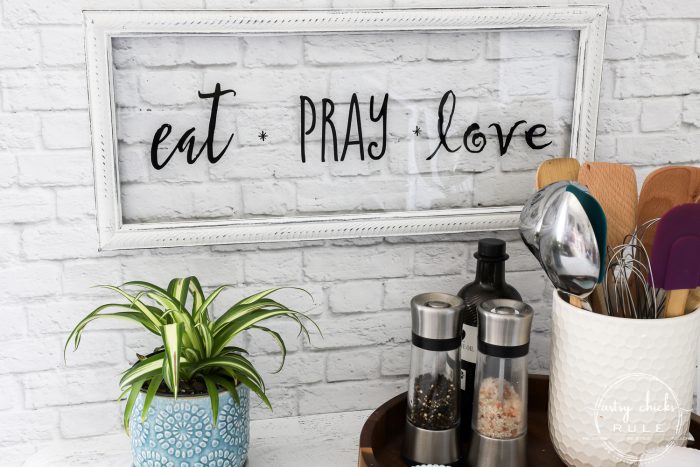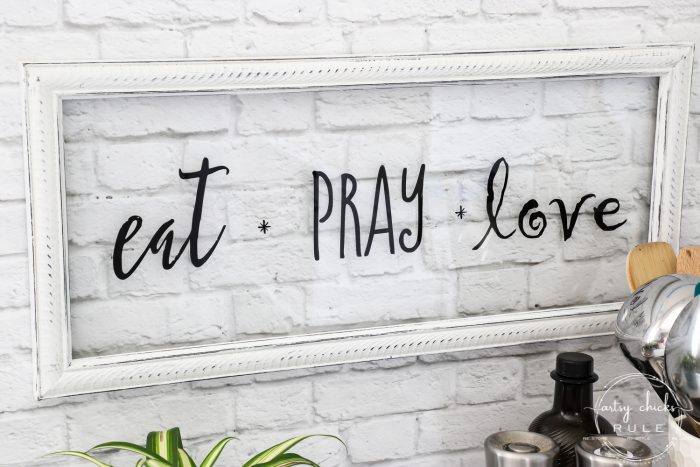 Here are some of the items in the photo, if you are interested: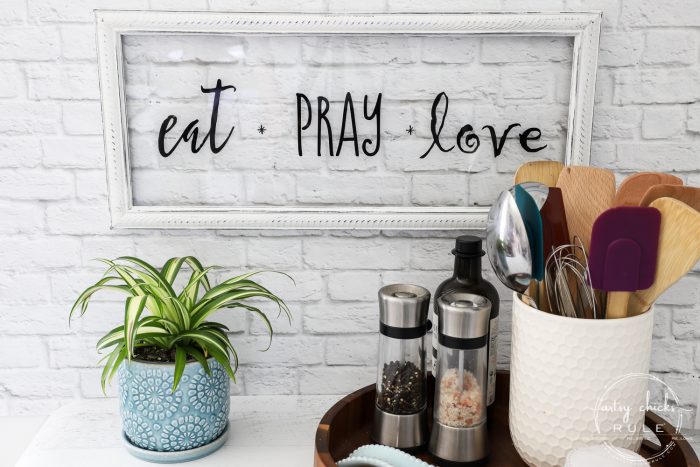 I hope you'll give this "Eat Pray Love sign" a try!
And if you like to make a lot of signs (like me! lol) then investing in a Silhouette Cameo is probably a good choice.
It's a game-changer, for sure!
Makes things so much easier….and quicker.
PIN it to save it!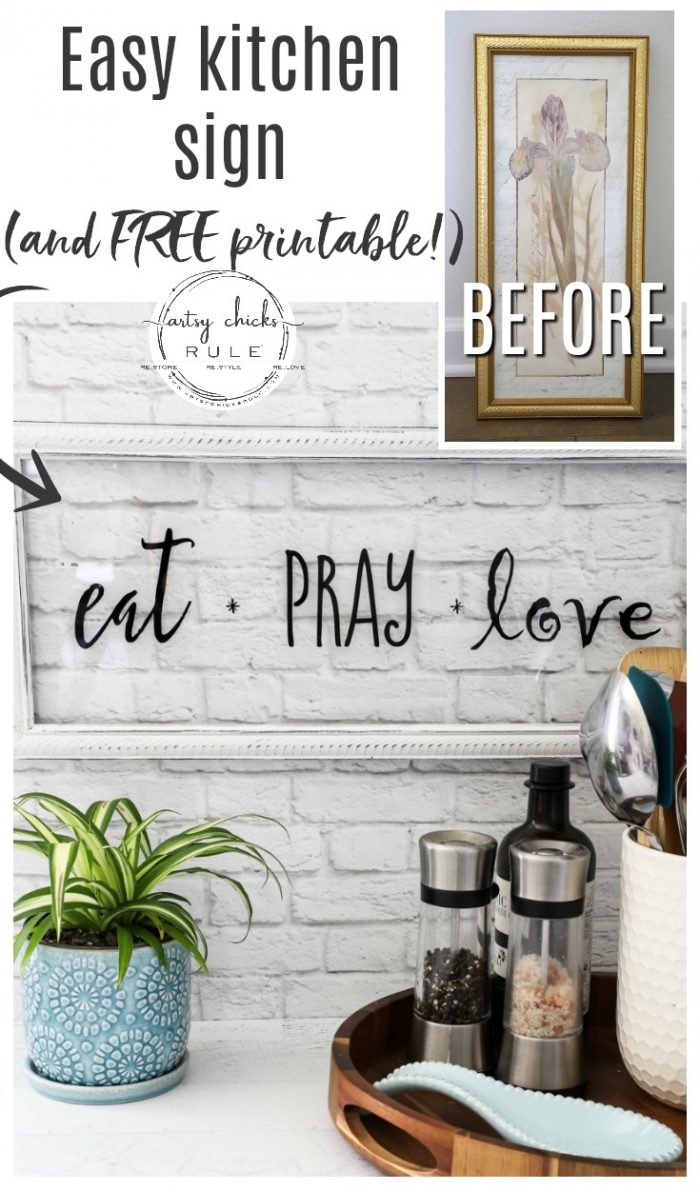 Hope you have a wonderful week! I'll see you back here on Thursday with this!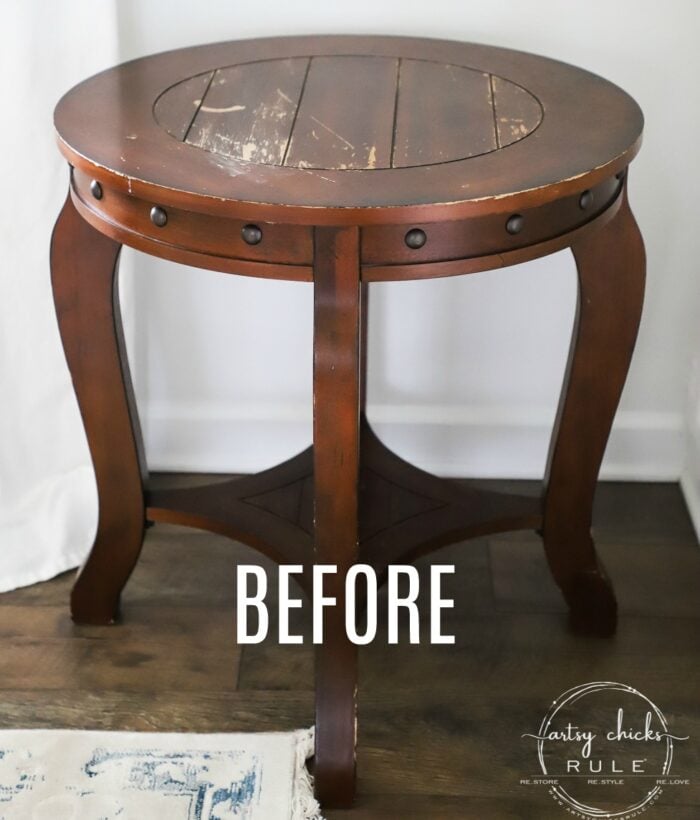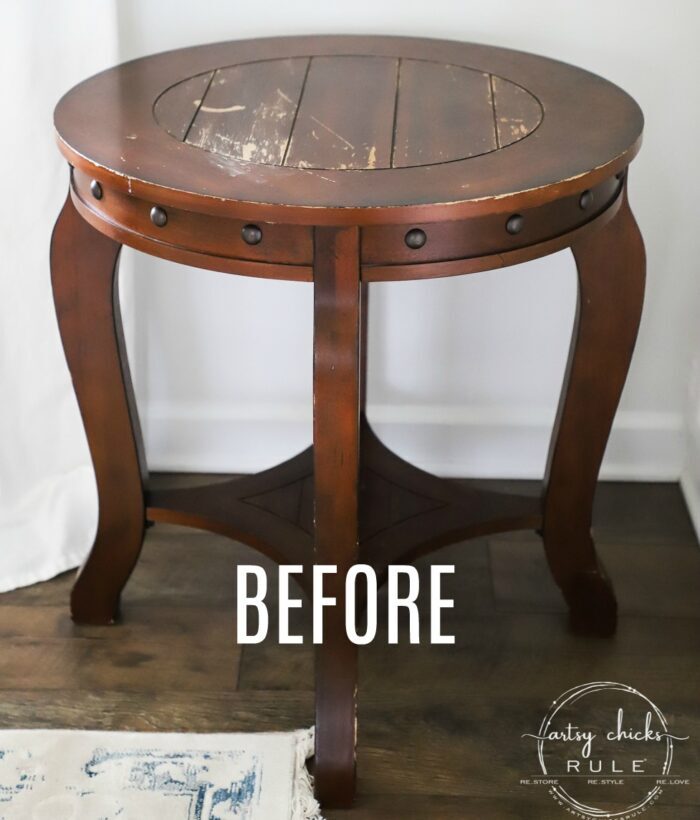 UPDATE!! See it now here!
xo