Nautical End Table Makeover (and a new sealer!)
This post may contain affiliate links. Please see disclosures here.
Simply add paint and an amazing way to seal it up and your result is this adorably sweet nautical end table, perfect for any coastal styled home!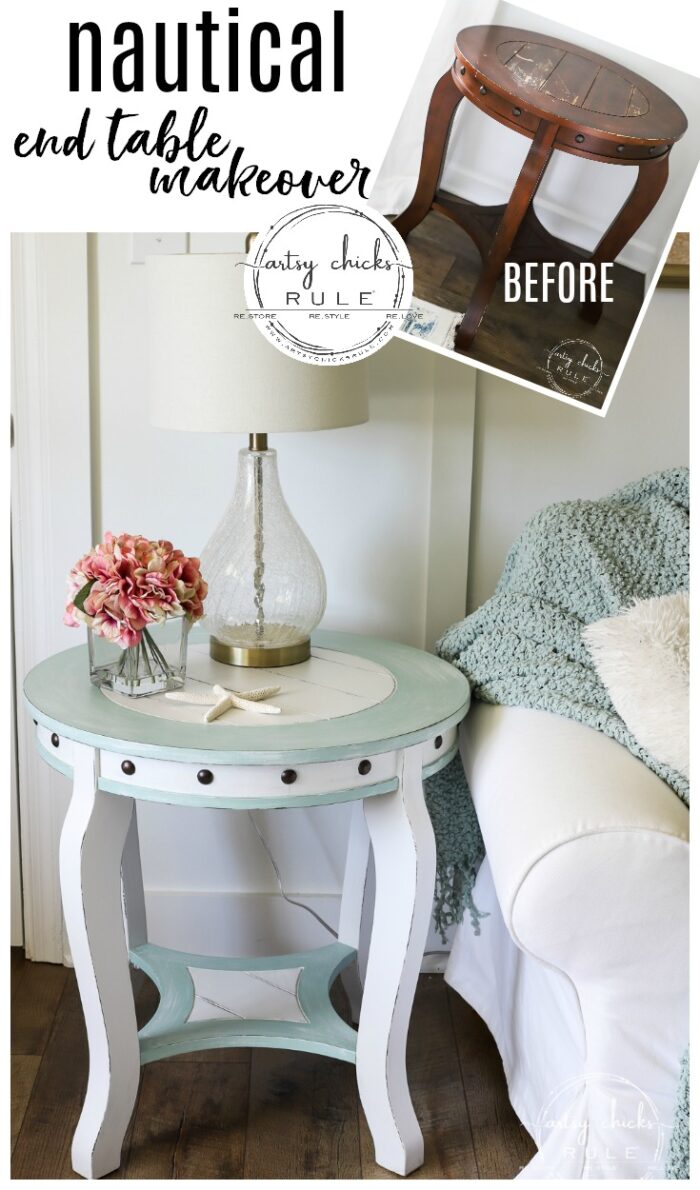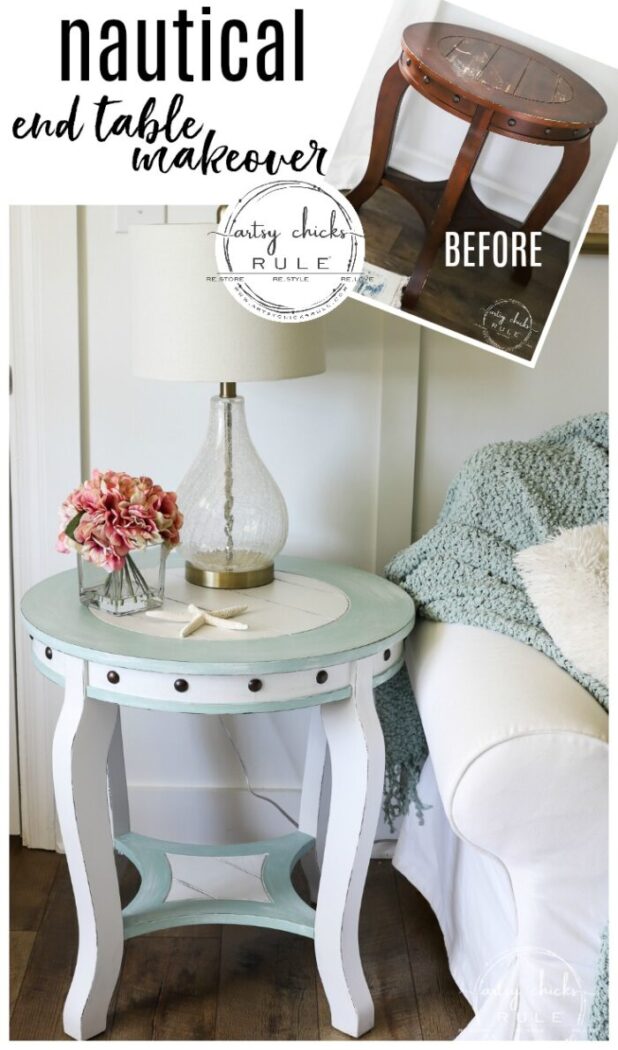 Hey friends! I'm sharing a brand new piece of furniture that I just picked up last week. I'm going to get to those storage unit pieces one of these days! ;)
But for today, it's all about this sweet little nautical end table.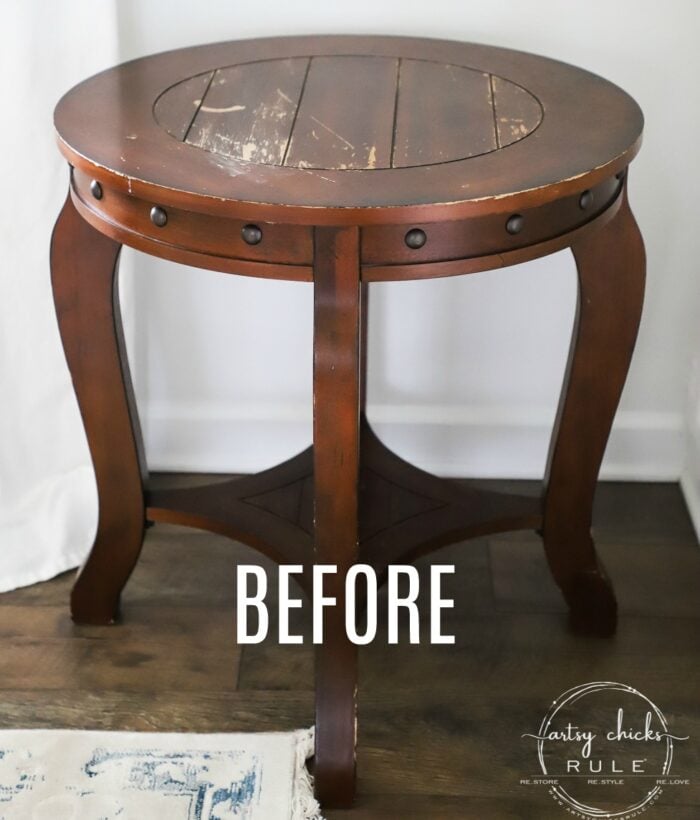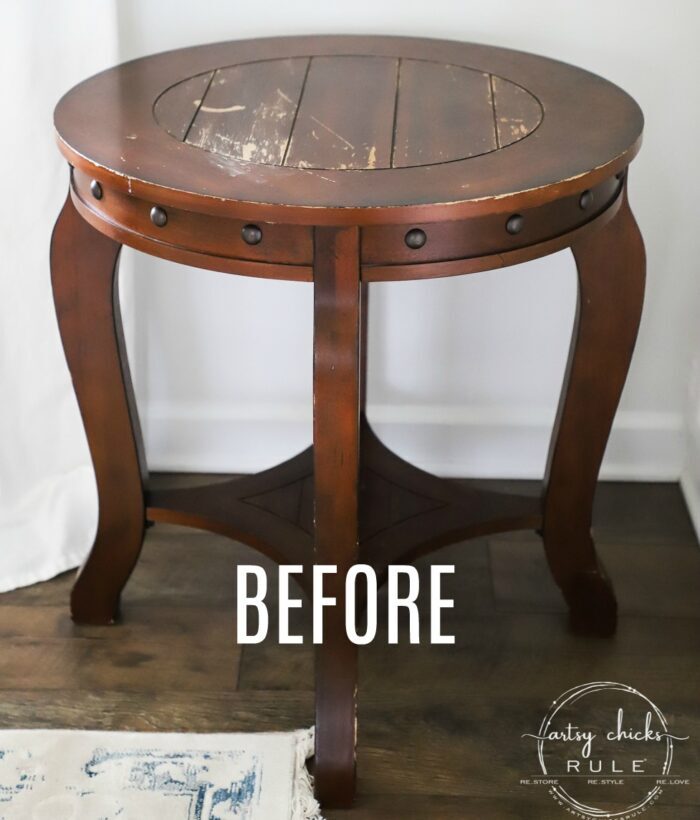 If you follow along with me over on Instagram, you might have seen me post about it when I found it last week at the thrift store.
And then again on Sunday when I was working on it. I actually asked your opinion on what color I should paint it…beige or aqua.
And overwhelmingly, AQUA was the winner! Which is what was calling to me too.
Want to see some of these projects in "live" time? Hop on over and follow along with me on INSTAGRAM. I'm always sharing in my stories as I'm doing projects, finding new furniture, fun finds….just all the day to day behind the scenes.
Either would have worked for the look I was going for, which was "nautical".
I mean just look at it.
It's trying so hard to be nautical in style, I just helped it along a little.
Beige or aqua would have worked as well….."sand or water" are both perfect for that style.
I just thought the aqua stood out a little more and gave a bit more contrast with the white.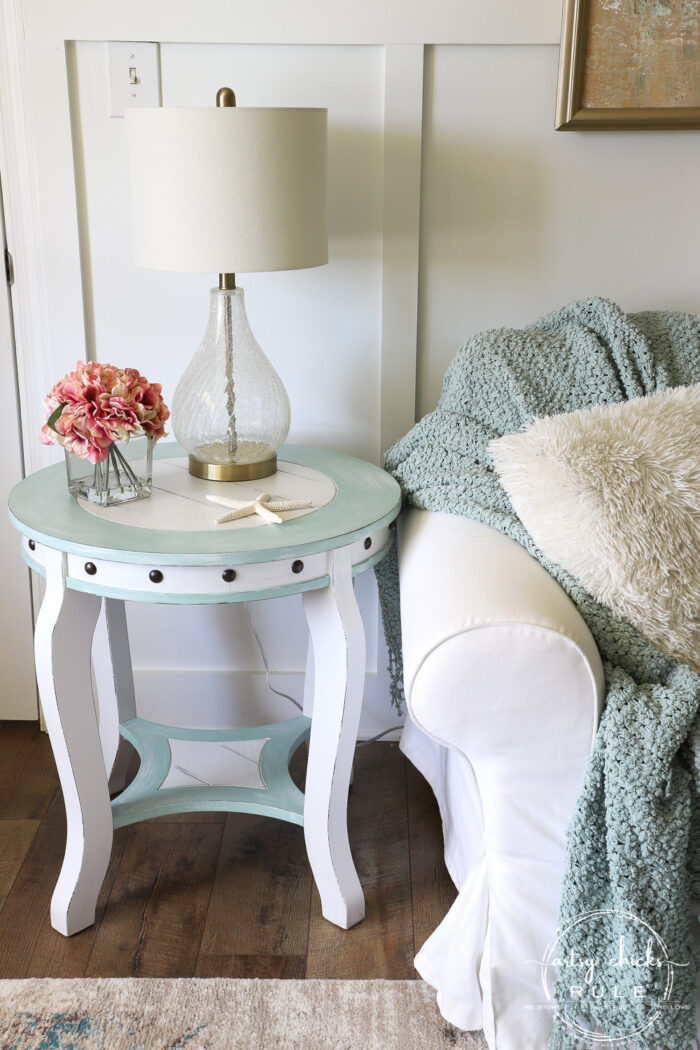 Nautical End Table Makeover
The top was in rough shape so I lightly sanded that by hand to smooth things out before I painted.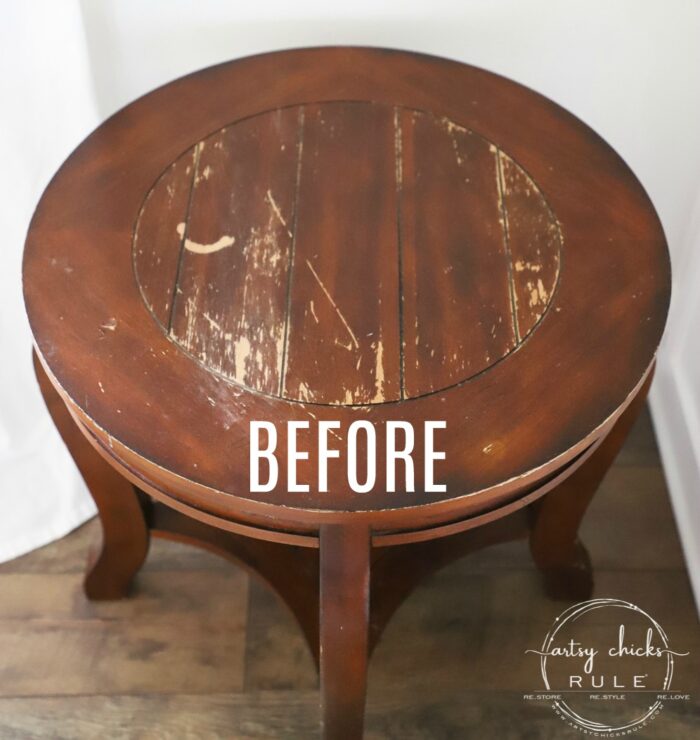 Then I started out by painting the whole thing white.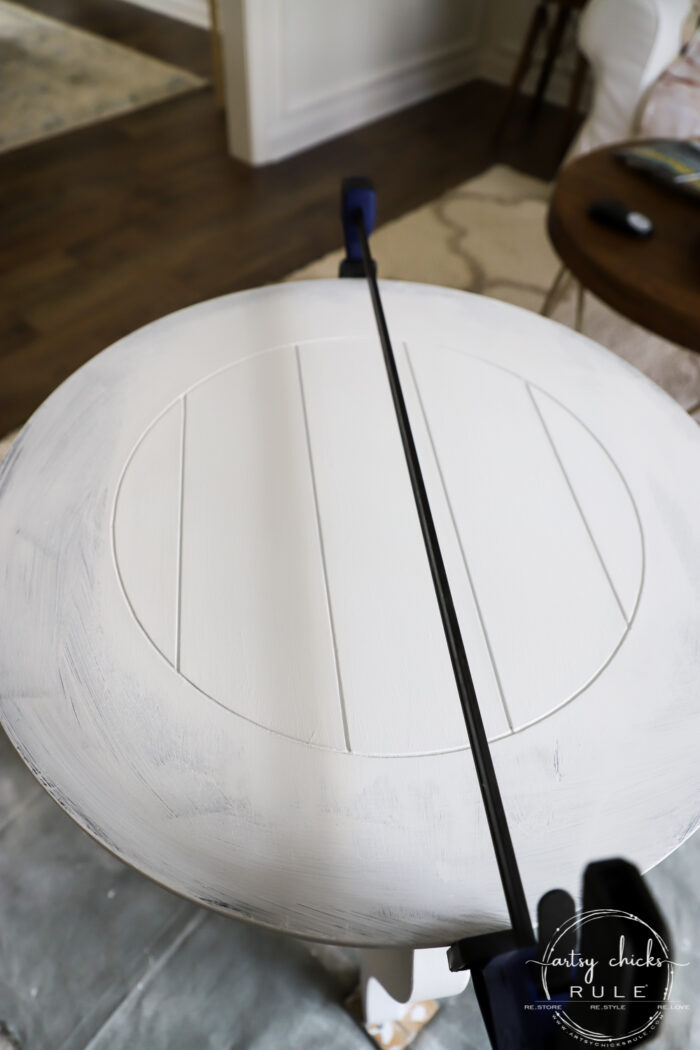 I decided to make the inset, striped areas, all white. I considered "striping" them but in the end, kept it simple.
I did have a little edge on one side that was coming apart so I added a bit of wood glue and a clamp to fix that up before I continued on.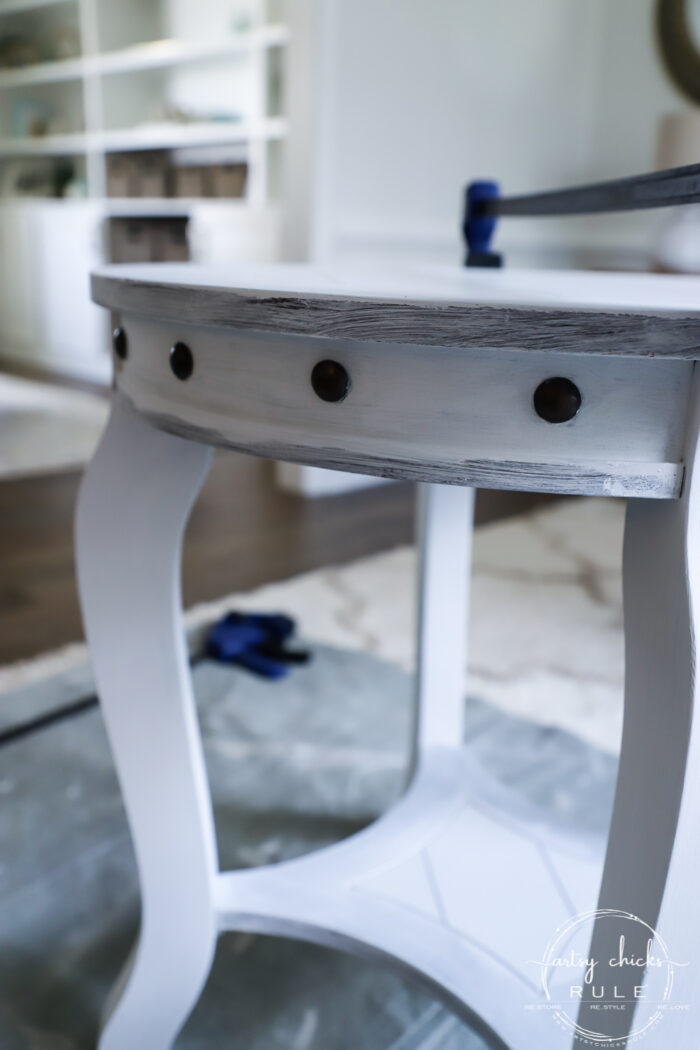 I was originally going to paint those metal tacks in a contrasting color, blue.
But I decided to keep them bronze because I thought (and so did my helpful hubby :) ) it would look more nautical-ish, if I did.
Are you new to chalk painting?? This post might be helpful to you >>> "How To Chalk Paint Furniture & More (tips & tricks I've learned!)"
That was a little tedious painting around them but it was worth it.
If they had been screwed in instead, I'd have just removed them. But they were tacks. (I removed one)
And being tacks, I didn't really want to chance breaking one of the points off the back and then not having a matching one.
So I painstakingly painted around them!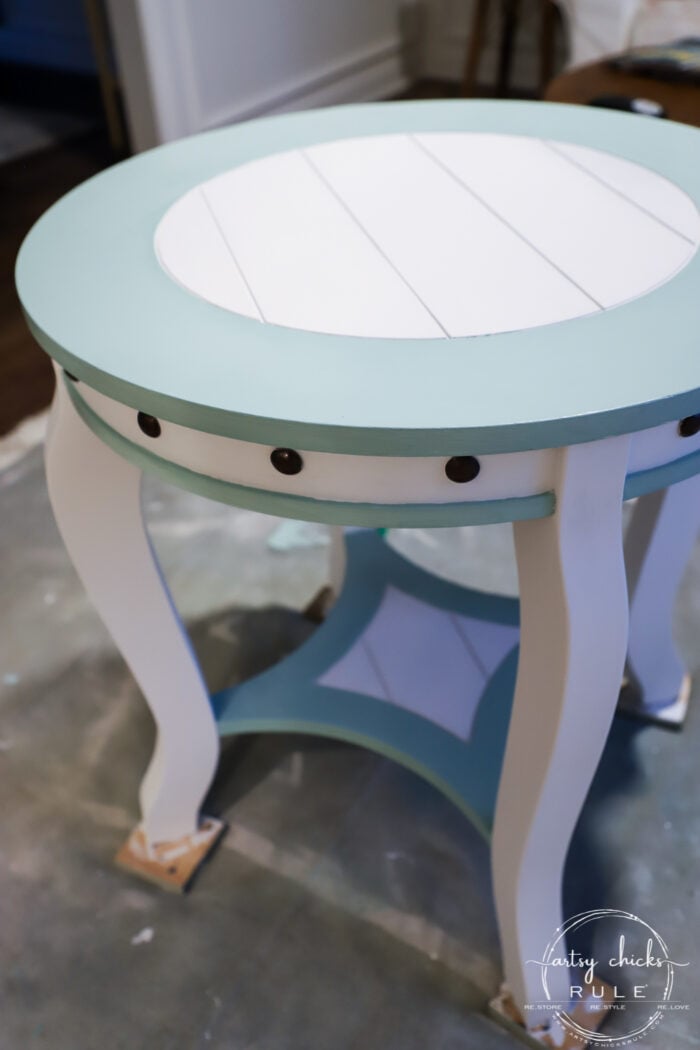 Then added that pretty Sea Glass blue. (linked above)
The blue is beautiful but I thought it was a little too bright for the look I was going for so I gave it a white wash…with a "dry brush".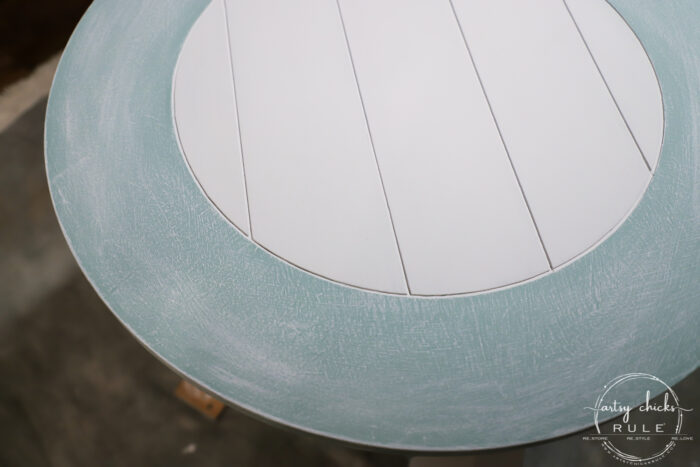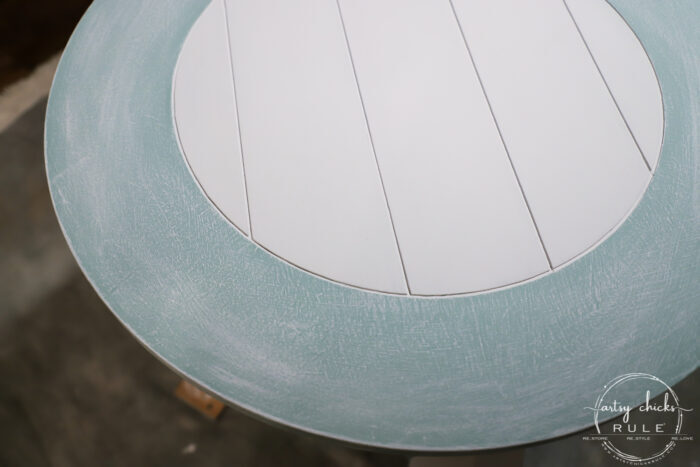 That softened it up nicely.
Once that was all dry, I then gave it a light sanding to distress it for a more relaxed look.
Want to know more about "dry brushing"?? Check out this post here >>> "How To Dry Brush – With Video Instructions"
And then the star of the show…..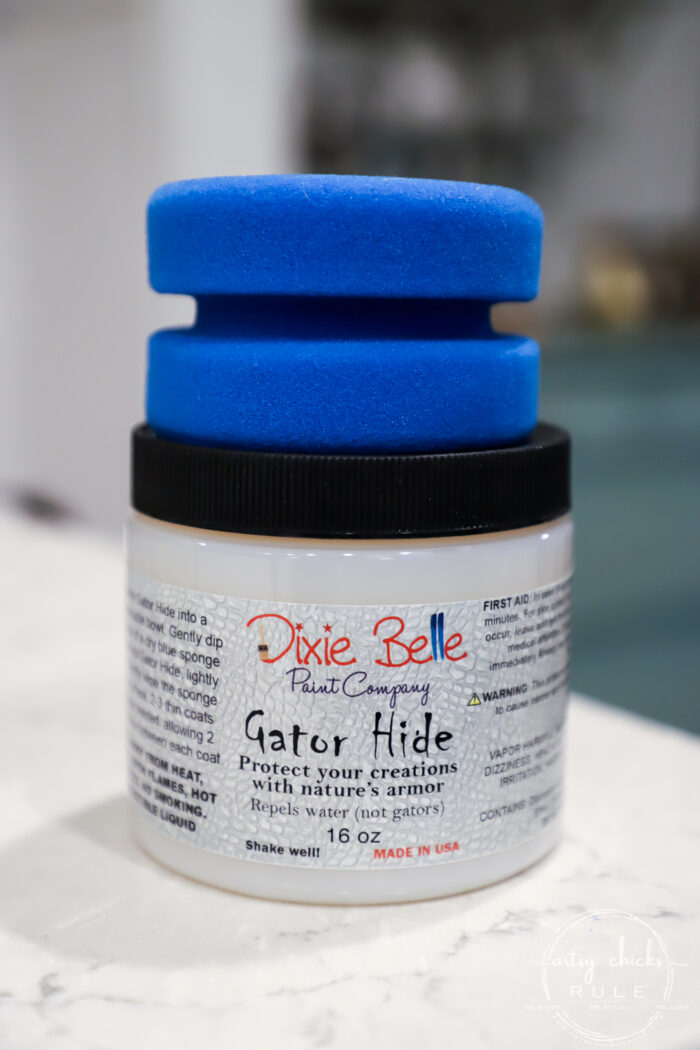 Well, not really, that's sort of dramatic! lol
But it's a new product to me and I love trying new stuff. ;)
I bought the Gator Hide and the sponge awhile back and am finally getting around to trying them out.
The sponge applicator is really cool. I'm not sure I love it more than using a brush but it was really quick and easy to apply.
I'd say it's probably best for large pieces, not one with lots of edges and crevices. (runs and such)
But I will definitely be using them again. (I got several)
Now, the Gator Hide, well the jury is still out because I haven't tested its longevity. BUT I am really liking it a lot so far!
And the application of it, in general, was really nice too.
I did two coats.
I'll be interested to see if it yellows. That is unknown as of now.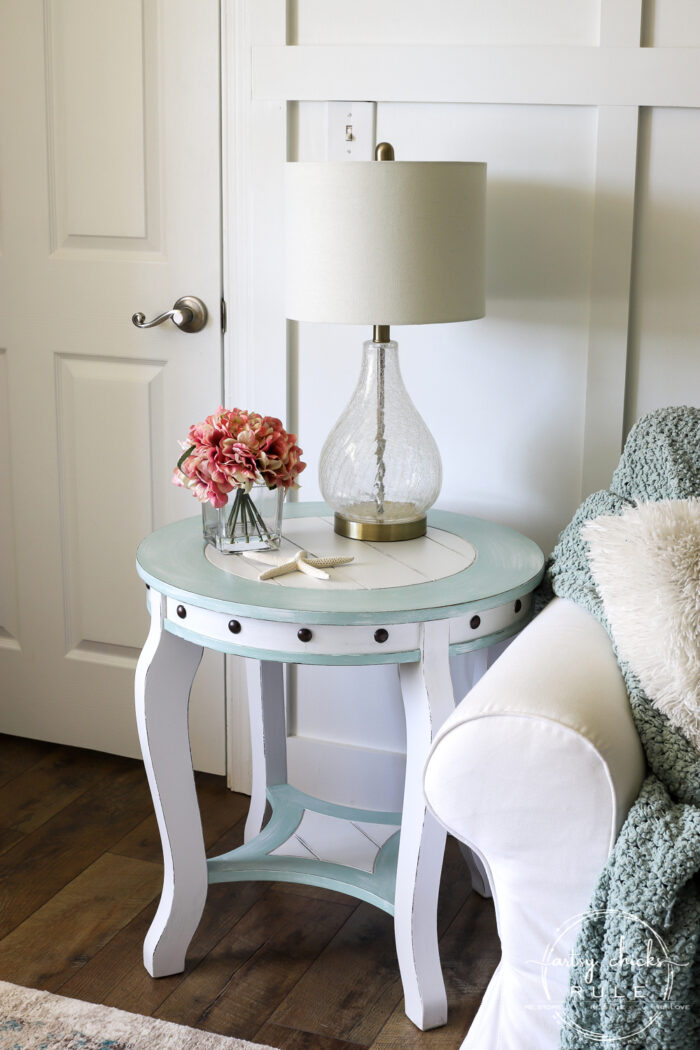 Want to know about 26 other chalk style paints?
I've got the low down for you right here! >>> 26 Types of Chalk Style Paint For Furniture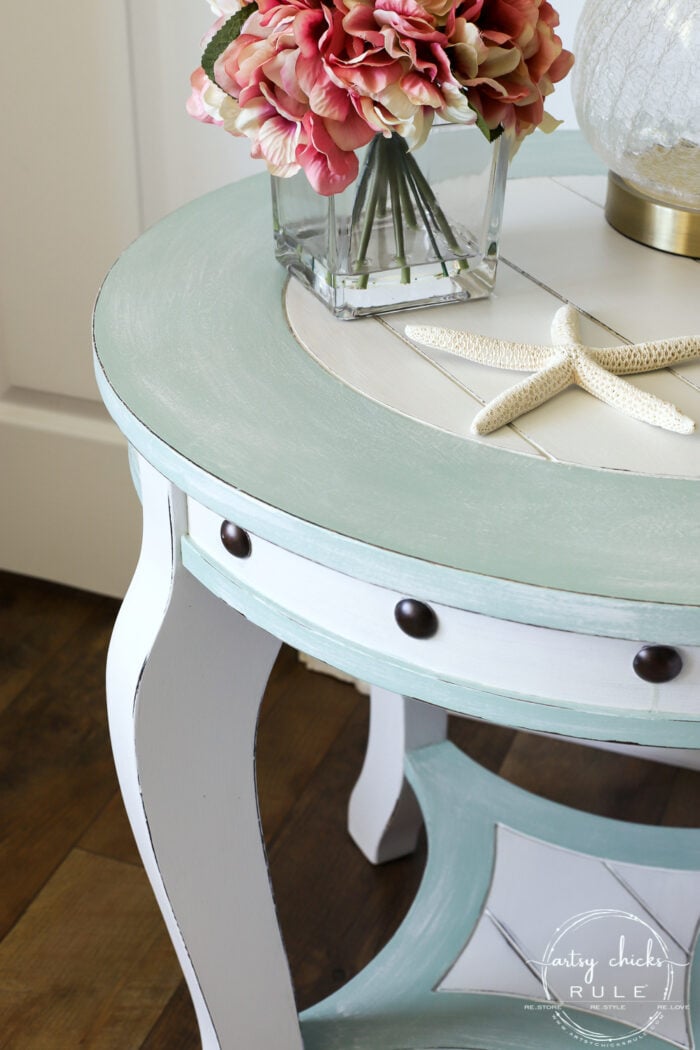 Looks right at home here, too bad I only have one!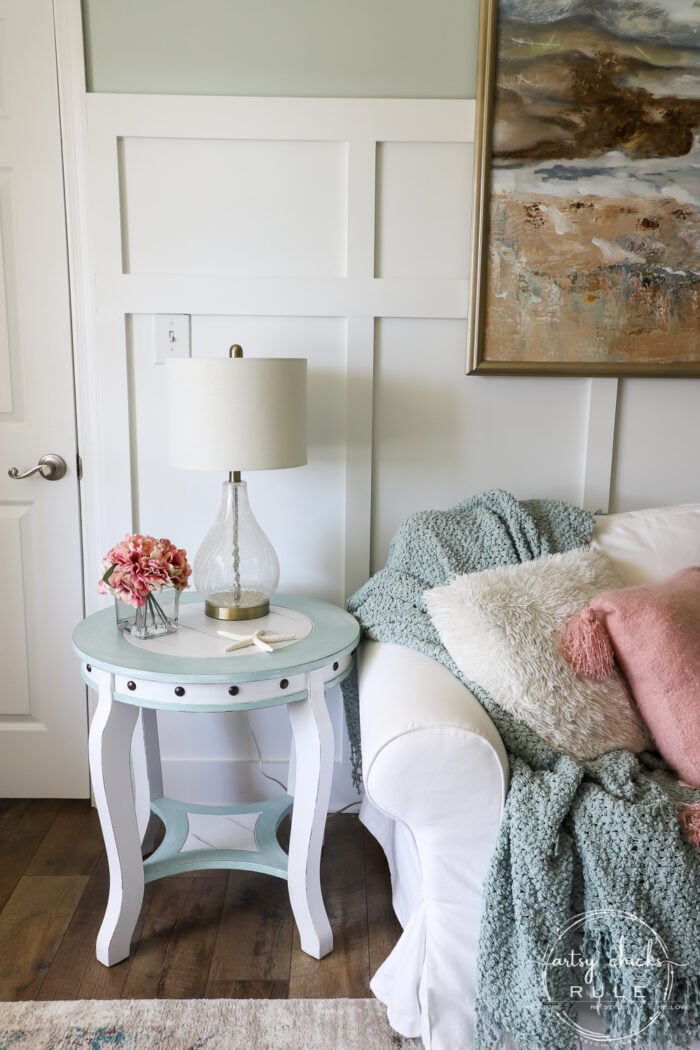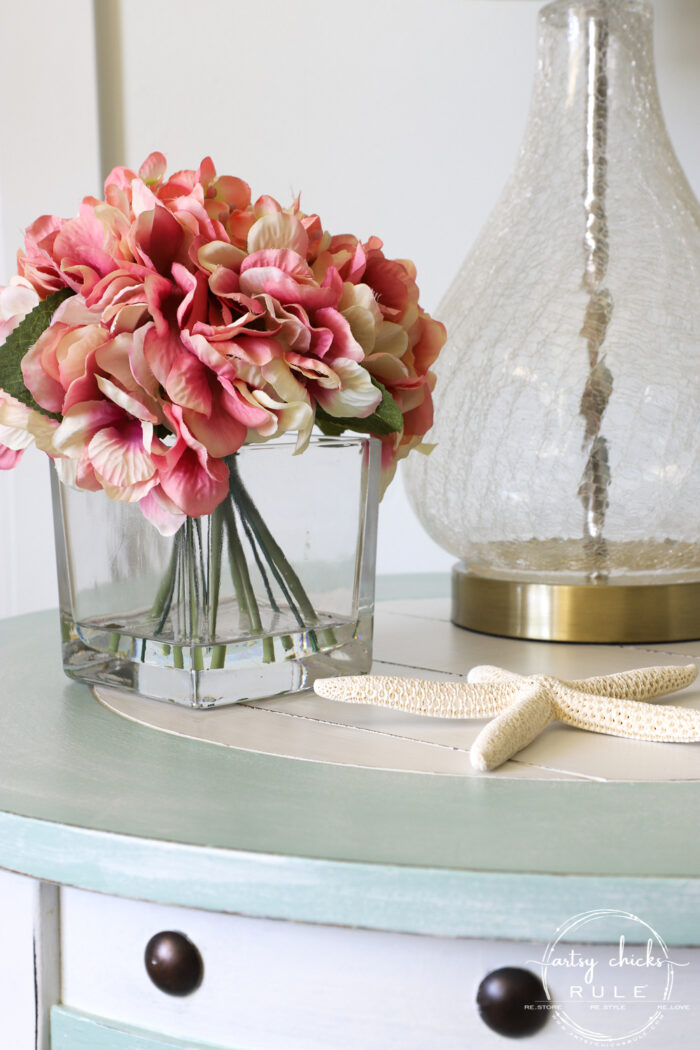 Close-ups.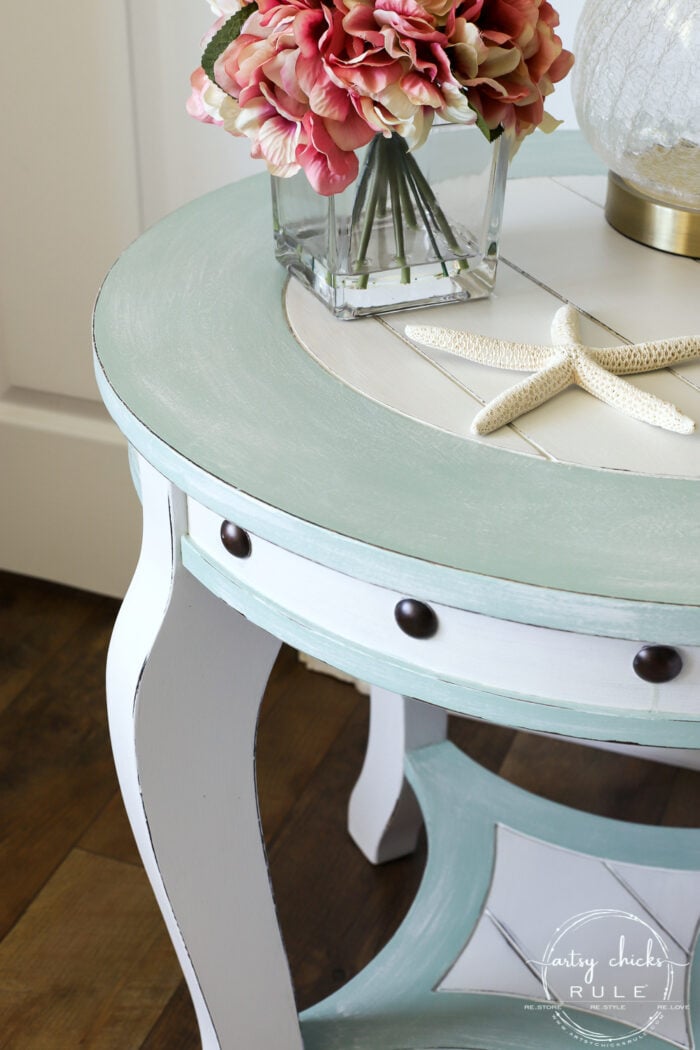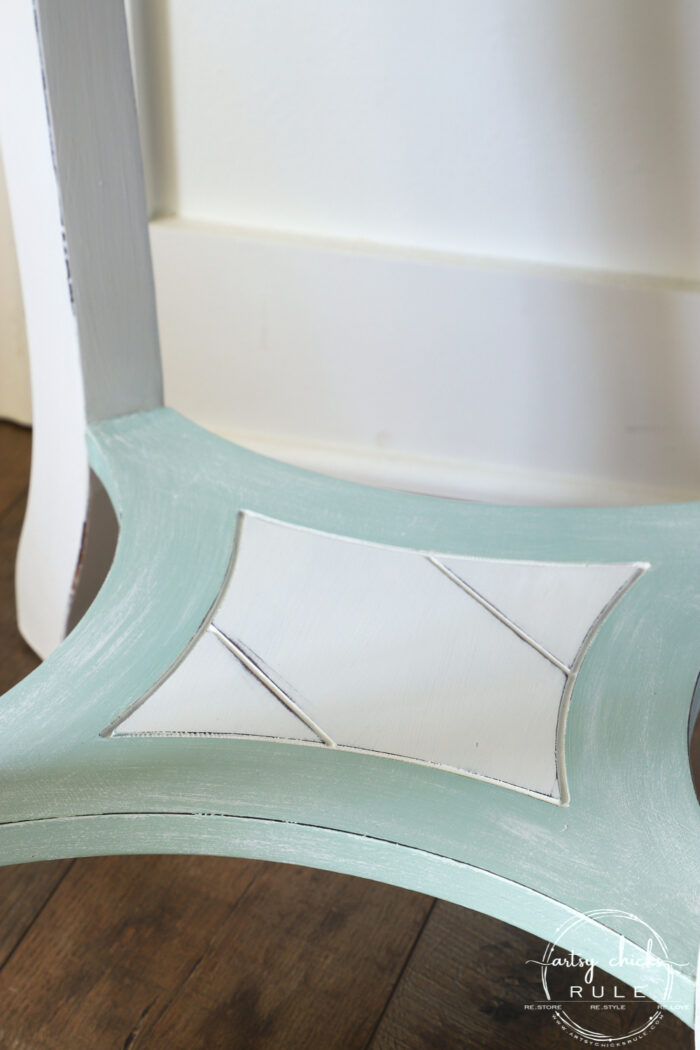 There wasn't really anything special about this table before but it really shines now.
I think those bronze "rivets" really make it, don't you?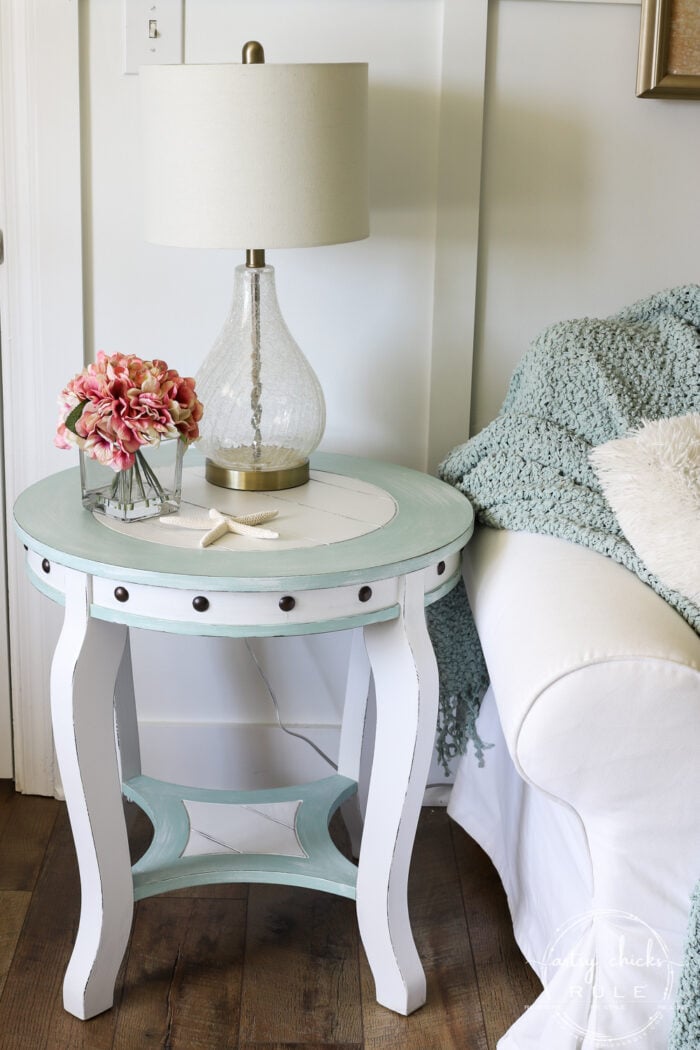 This was a really simple (and quick! Minus painting around the bronze tacks, "rivets") project.
Most would (and probably did) walk right past this cutie patootie of a table because it wasn't really much to look at before…but it is now!
PIN it to save it!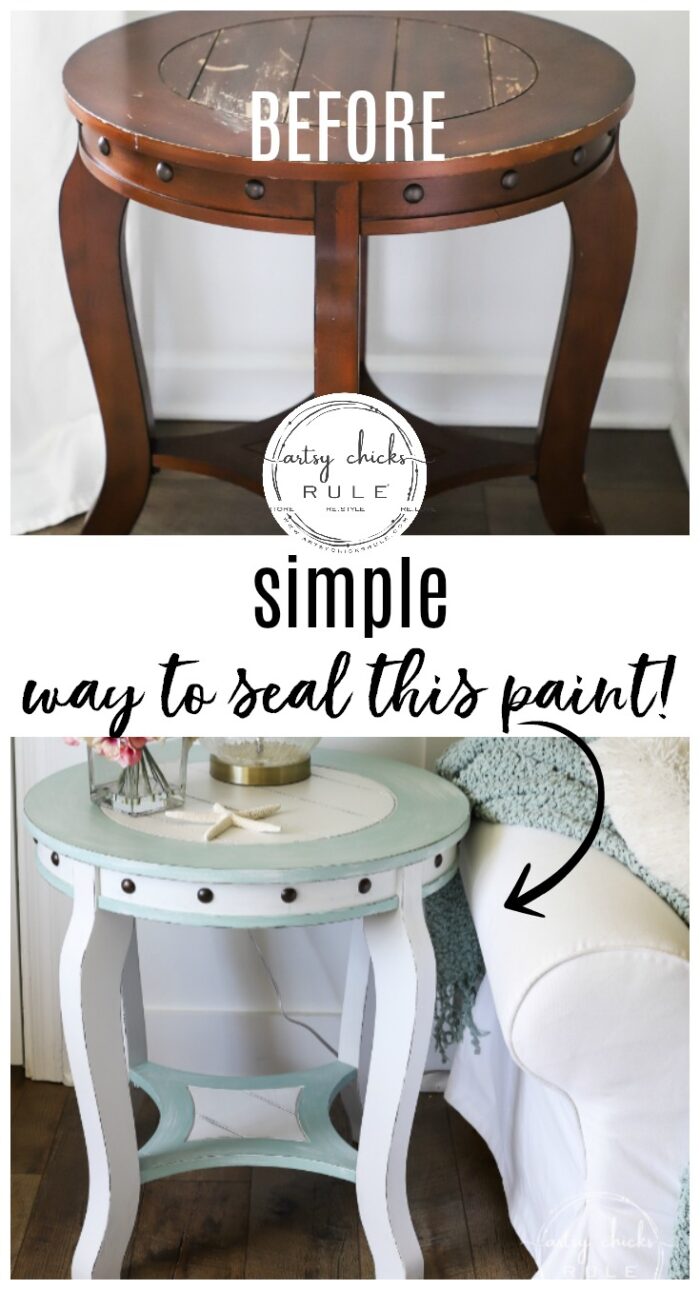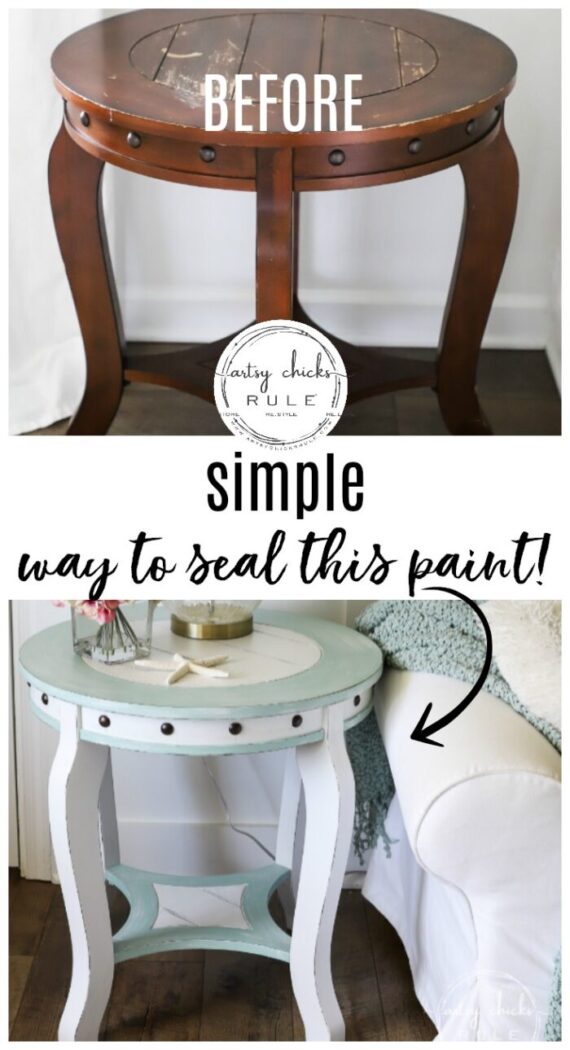 I'll see you back here on Thursday with another brand new spring project…that involves flowers, of course, and a mailbox! :)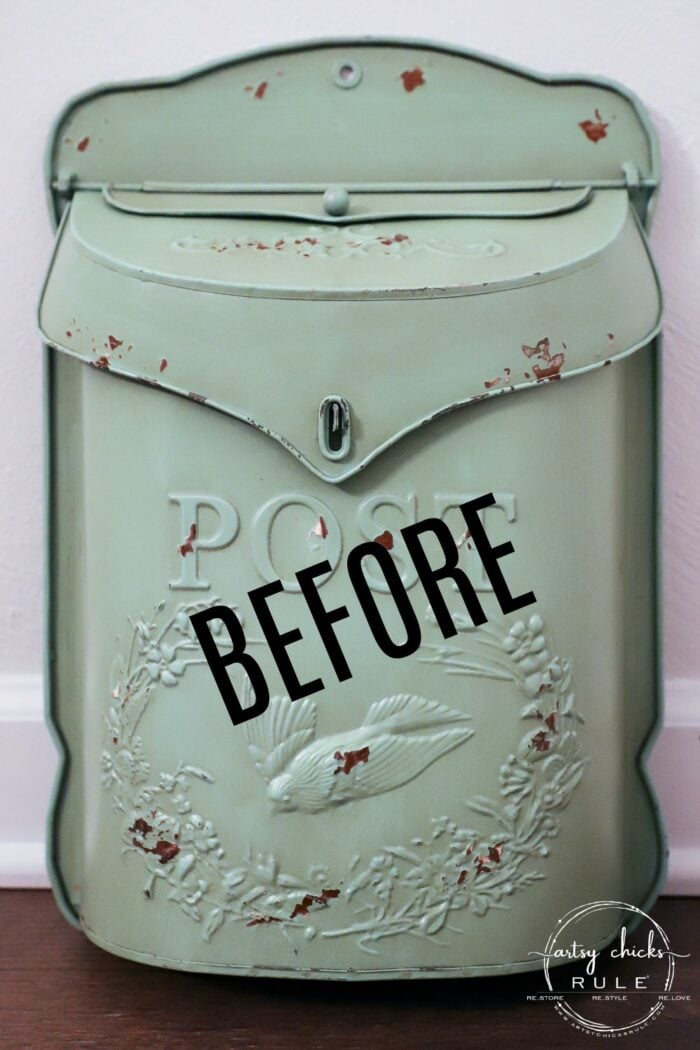 UPDATE!! See it now here!!
xoxo