Create Your Own DIY Abstract Art (repurposed cabinet door!)
This post may contain affiliate links. Please see disclosures here.
Creating your own DIY abstract art is easier than you think! If I can do it, you can do it.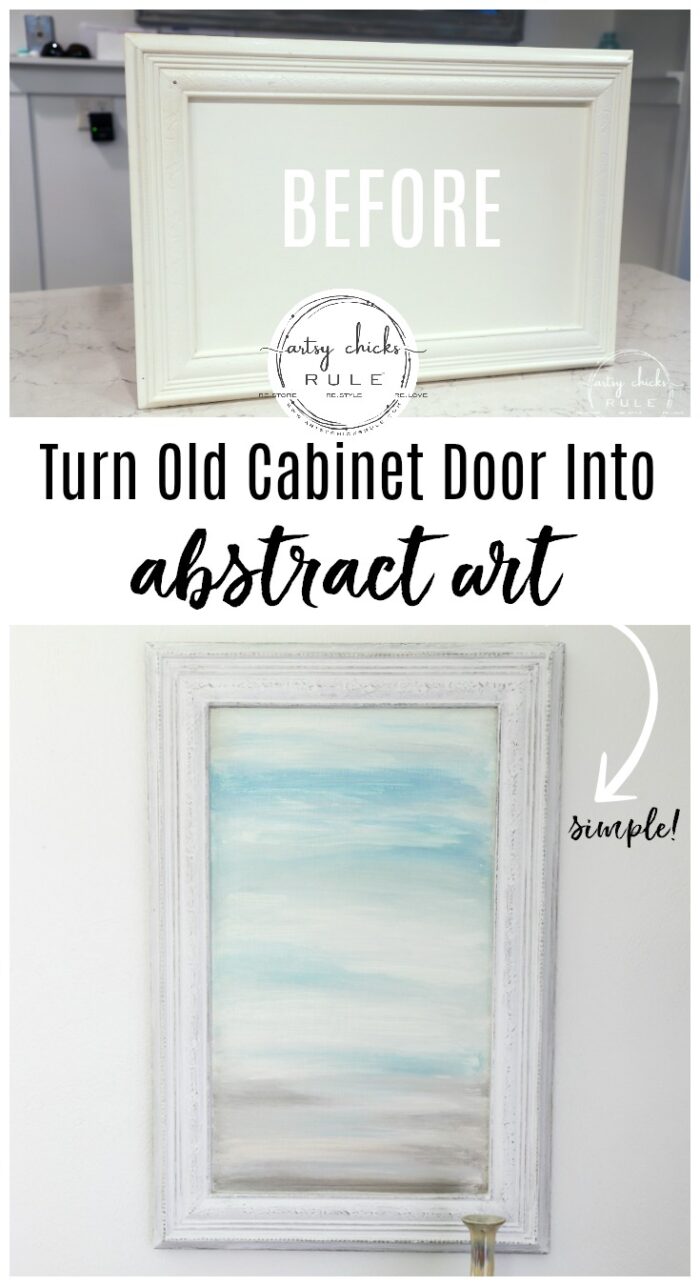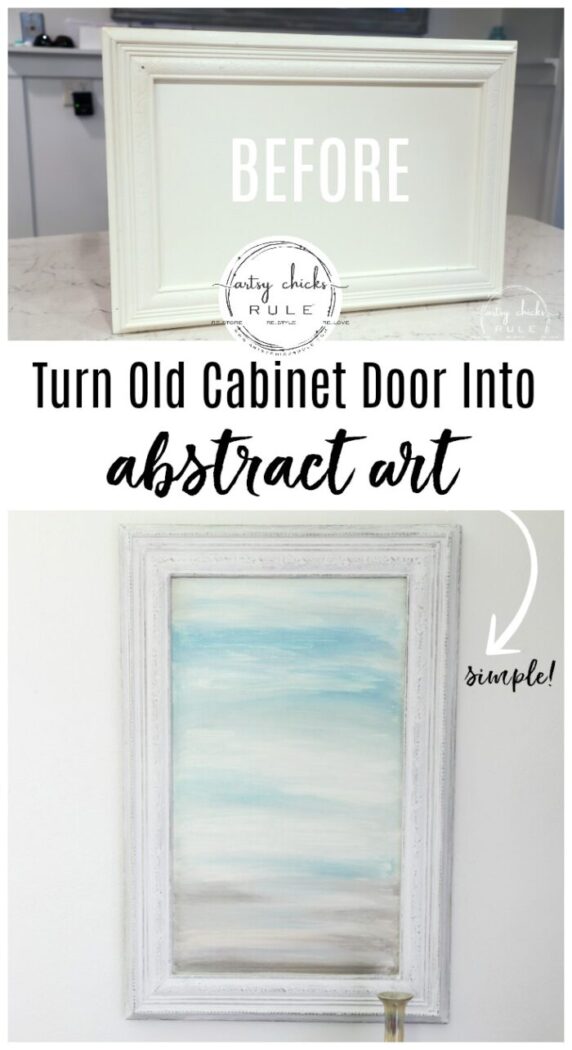 And out of an old kitchen cabinet door??
Even better.
I told you guys I saved back a bunch of the kitchen cabinet doors from >>> our recent kitchen remodel!
I really did.
Here are a few of the things I've made so far with them:
And I still have a few more left. :)
We'll have to see what else I can come up with.
But today it's all about DIY abstract art.
I've done something similar to this DIY abstract art awhile back, here…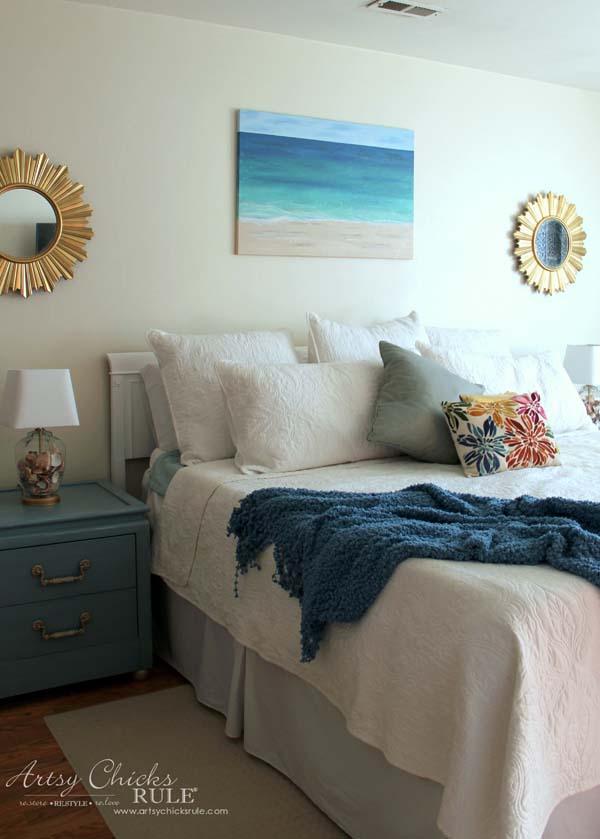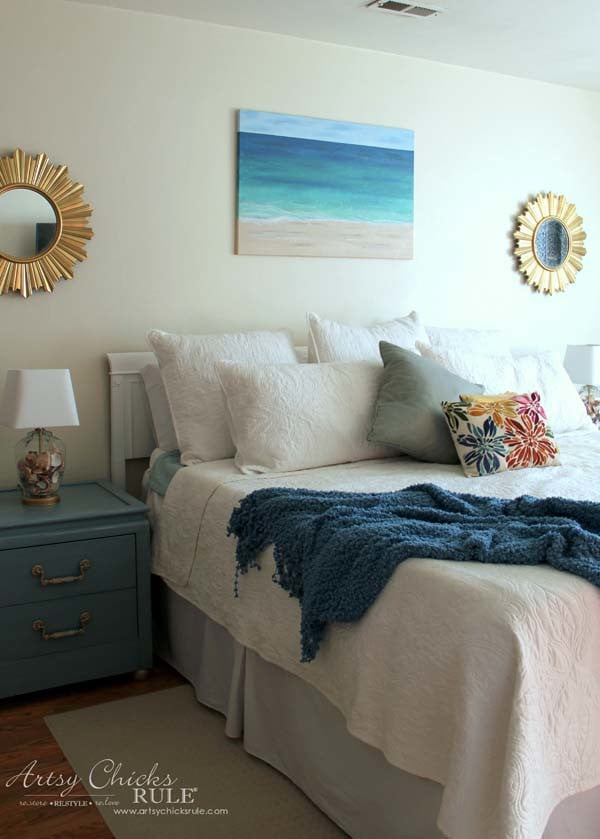 This painting that I created for our bedroom from a photo I took of the beach while in Florida.
It was pretty simple to do! And I added some cool texture with a "texture and depth adding" product too.
You can read all about that project here >>> DIY Beach Painting
DIY Abstract Art
For this one, I used some of these paints.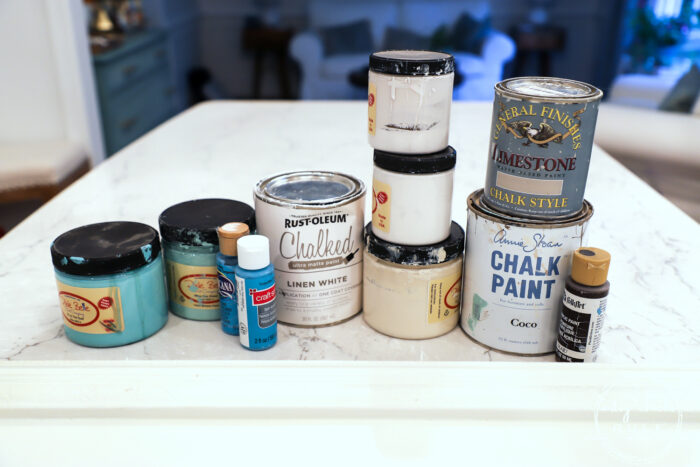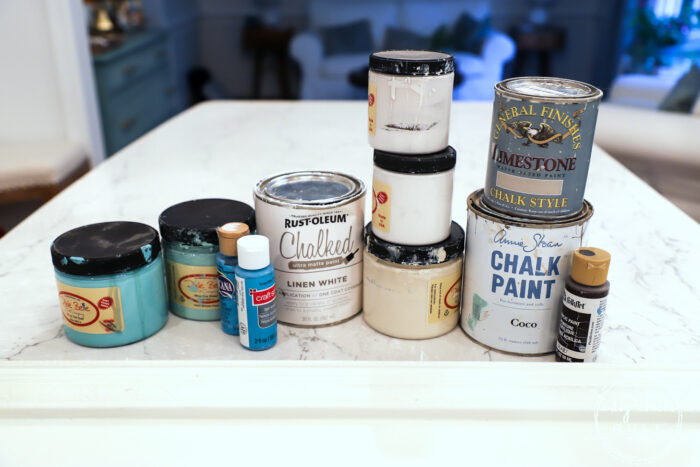 No fun "texture adding" product on this one, just a range of "beachy" colored paints.
I basically went out to my garage and pulled colors that I thought I'd need for a beach scene and that is what I came back with.
I didn't end up using them all though. Almost.
I used all of the Dixie Belle paints pictured, the brown and blue craft paint. And a touch of the Coco chalk paint because the brown craft paint was not the right shade after all.
The Paints And Products I Used
Turquoise Craft Paint
Dark Brown Craft Paint
Coco Chalk Paint
Chip Brushes (one for each color)
Because let me tell y'all…I am not a professional. ;)
I am not an artist in this way at all. I've always loved art and have taken a class or two in my adult years, but I am in no way a "painting" artist like this.
Learning watercolor is on my list! If only I had the time. Sigh…I would SO love to learn to paint all the pretties.
One day!
But none of that ever stopped me from trying anyway.
Abstract art??
Never done it but darn it doesn't look hard at all, right???
I will tell you, as it is with most things, it's a little harder than it looks.
But not in a "too hard, you can't do it" kind of hard. Because you can do it.
In a, "I just thought I'd throw some paint on there, swish it around, blend it a little and it'd be a masterpiece" kind of way!
Ha! It didn't quite go like that…wait, it kind of did. It just didn't turn out as I saw it in my brain turning out.
Dang, if only. lol
No, I wouldn't call it a "masterpiece". But what I would call it is accomplished.
I did something I've never done before and it didn't turn out awful. I'm pretty happy with the look of it.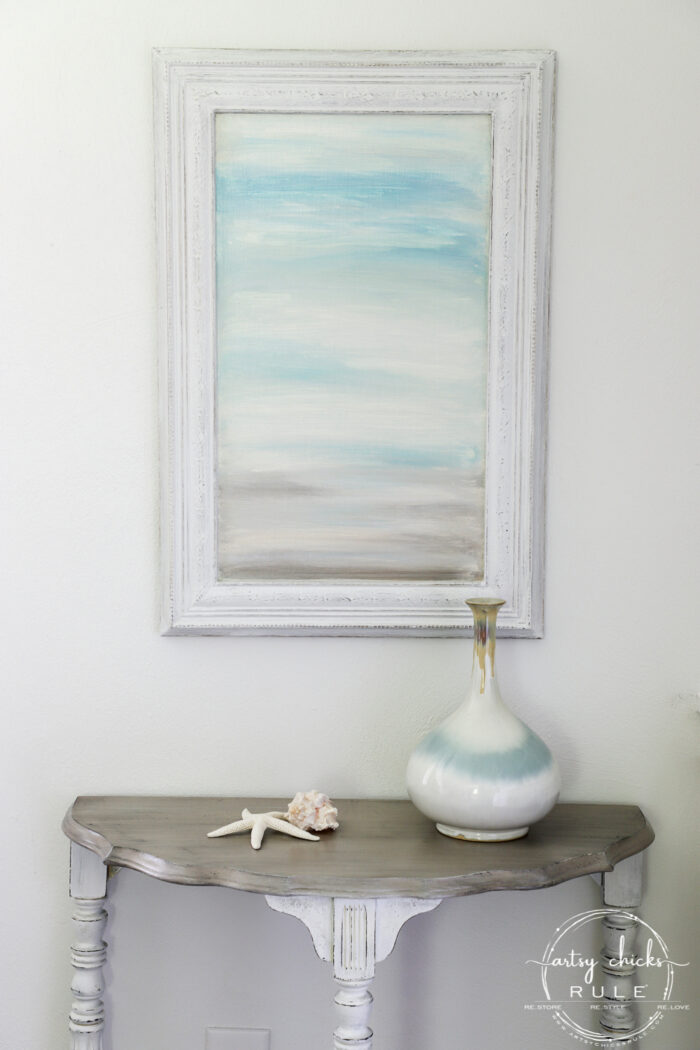 I'm quite sure I'd win no prizes for it but I did take an old door and repurpose it into my own little masterpiece.
So I get a few kudos for that. Saving one more thing from the landfill, right?!
Oh, love that table??? I recently gave that it's makeover. Did you miss it??
You can see it right here >>> Coastal Style Half Moon Table (with faux weathered wood finish)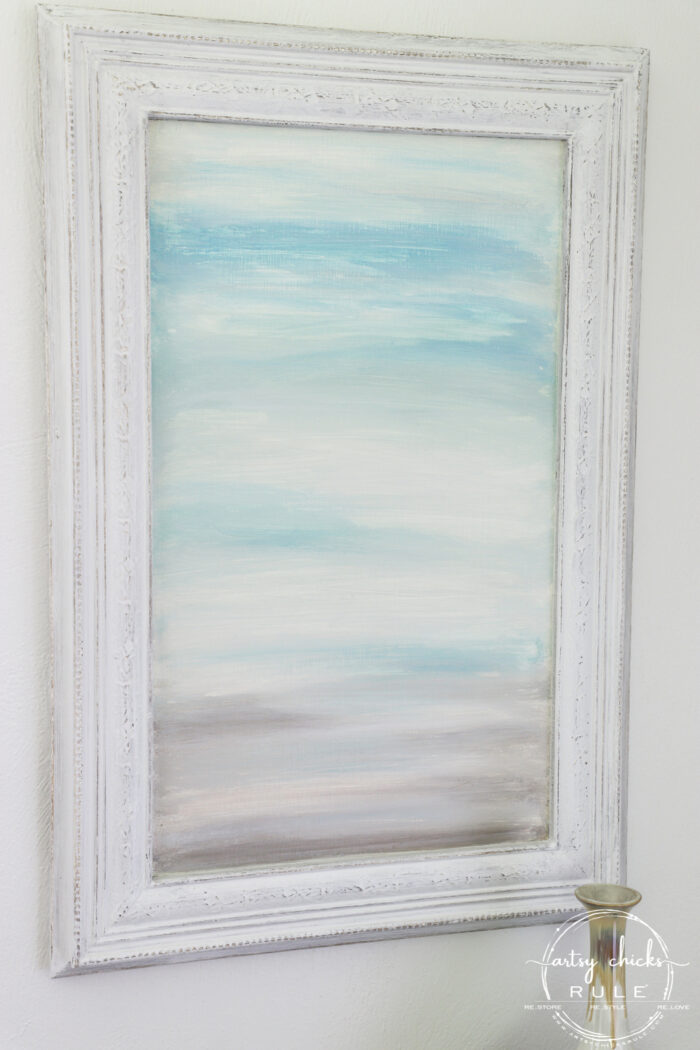 Before I show you the "how-to" photos, let me warn you that this type of painting is hard to stop and photograph.
It's a brush and go and brush more, and add this color and brush and so on.
You don't want the paints drying before you can blend well enough. Or maybe there is a trick I don't know about!
But I think this will be one I'll have to do over and video the process.
So I apologize for the lack of better photos of this project.
Want to see some of these projects in "live" time? Hop on over and follow along with me on INSTAGRAM. I'm always sharing in my stories as I'm doing projects, finding new furniture, fun finds….just all the day to day behind the scenes.
Here's the door "before".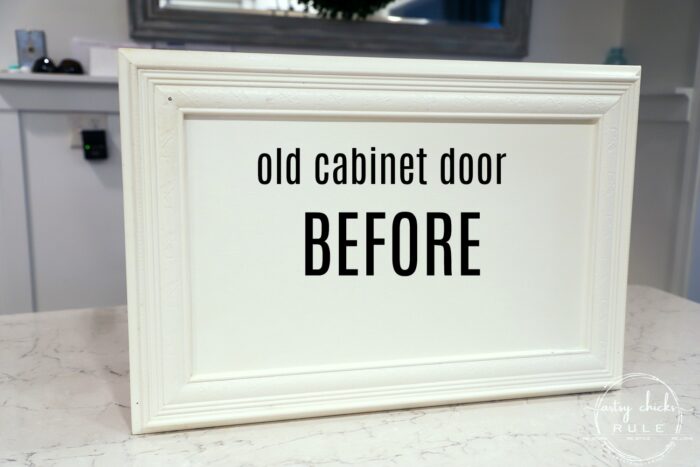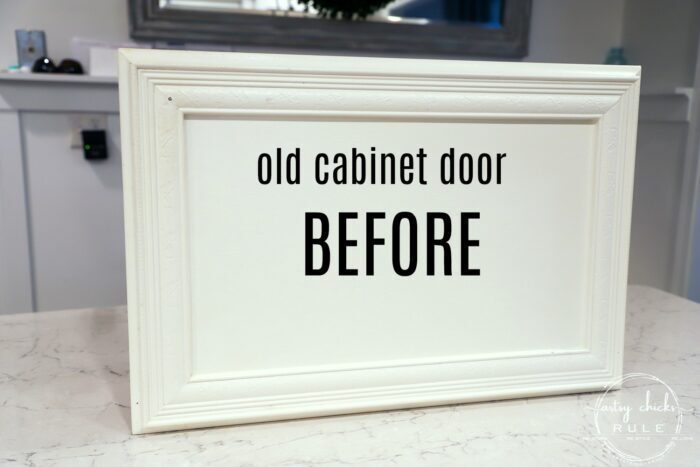 I filled in the hole where the knob was and cleaned it up well before painting.
I loved the idea of using one of these old doors for this since it basically had a "frame" around it already.
I began with the dark brown at the bottom. (which I later decided was all wrong…too dark, wrong shade, but it was too late)
Be sure to use a different chip brush for each color.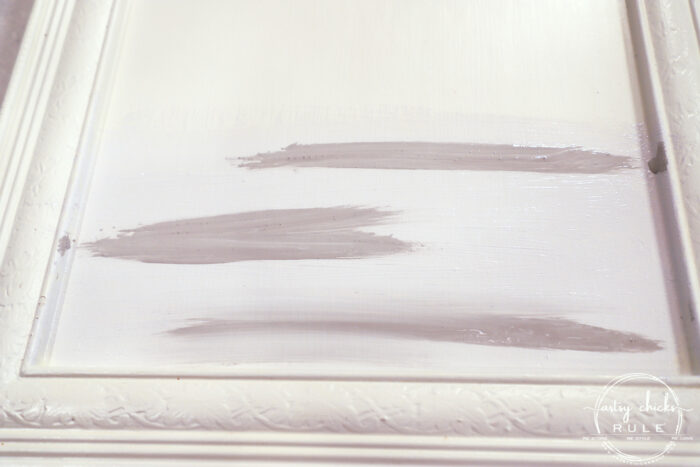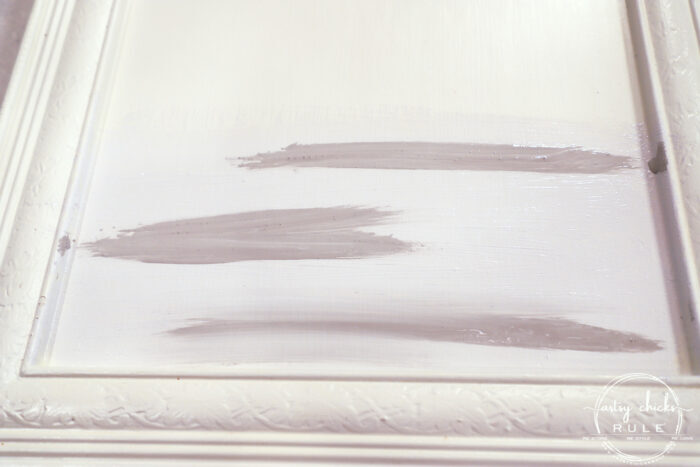 I think something that would've helped it all blend better is if I had painted the whole thing with a coat of white or beige, wettish, paint beforehand.
It was drying up before I could do much with it so I began to wet the bristles of the chip brushes as I went. Learning as I go on this DIY abstract art.
As you can see above, I was painting in the "sand".
I added blues, whites, and creams above that.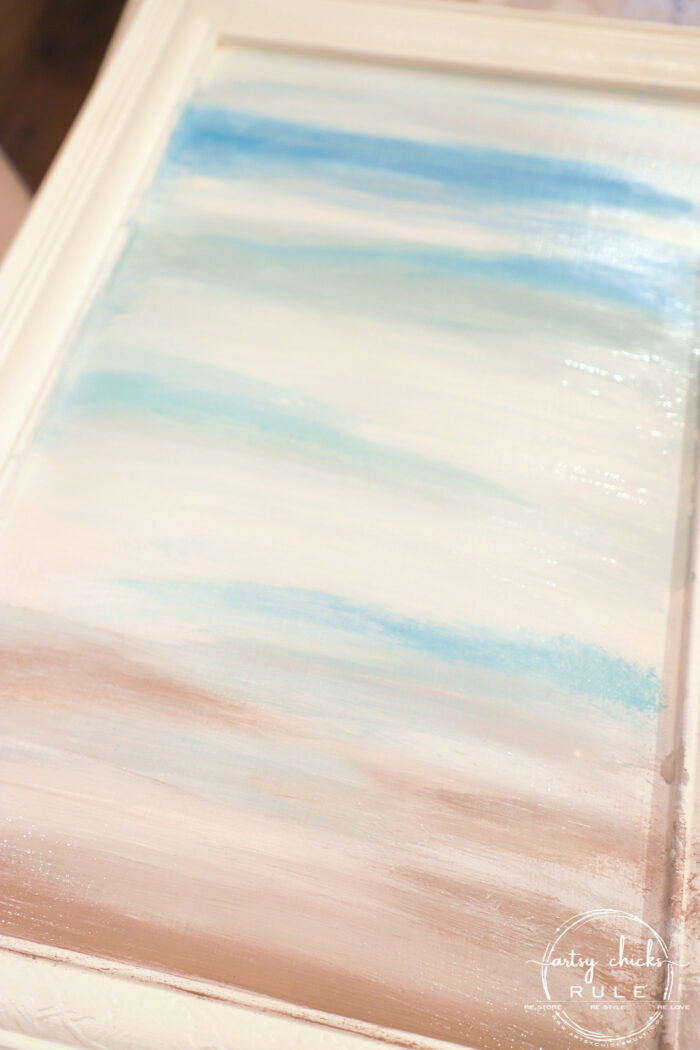 Blending, blending, blending as I went.
I added some darker blue by the sand and up in the "sky".
As you can see above, I began adding cream and even some of the Coco to soften that dark brown at the bottom.
But it was not looking good to me at all. I almost threw in the towel! haha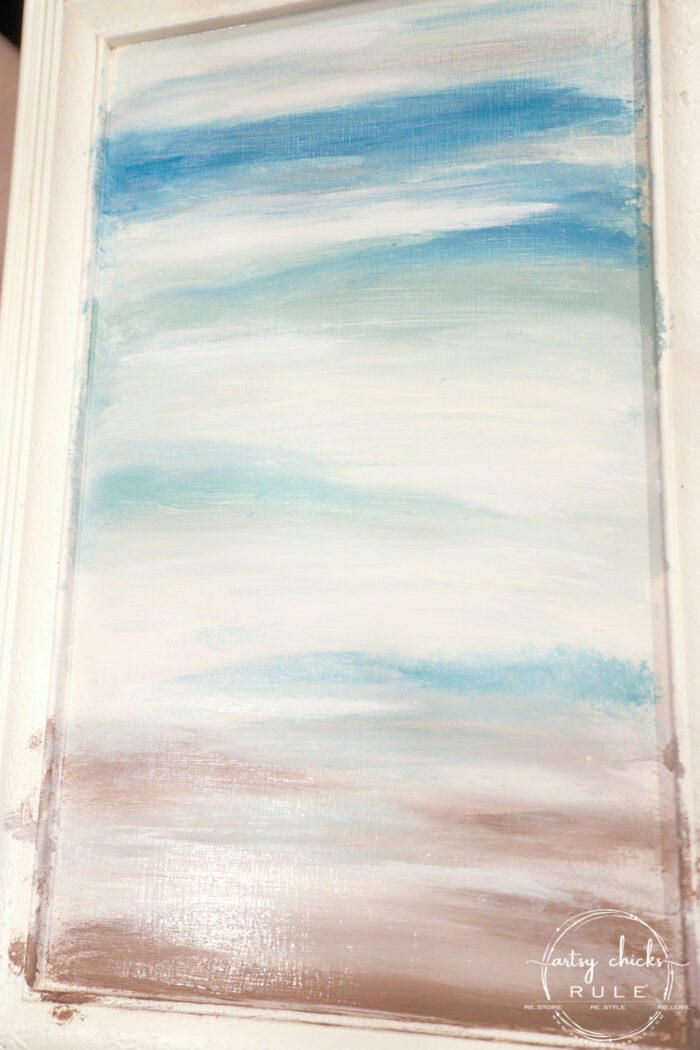 Now, I'm showing you all this but it's not pretty….yet.
It was harsh.
So I got some of the Fluff and a wet chip brush and went over the entire thing, just blending and softening the colors.
Not a lot of paint, just enough to cover slightly. Almost like a whitewash over the whole thing.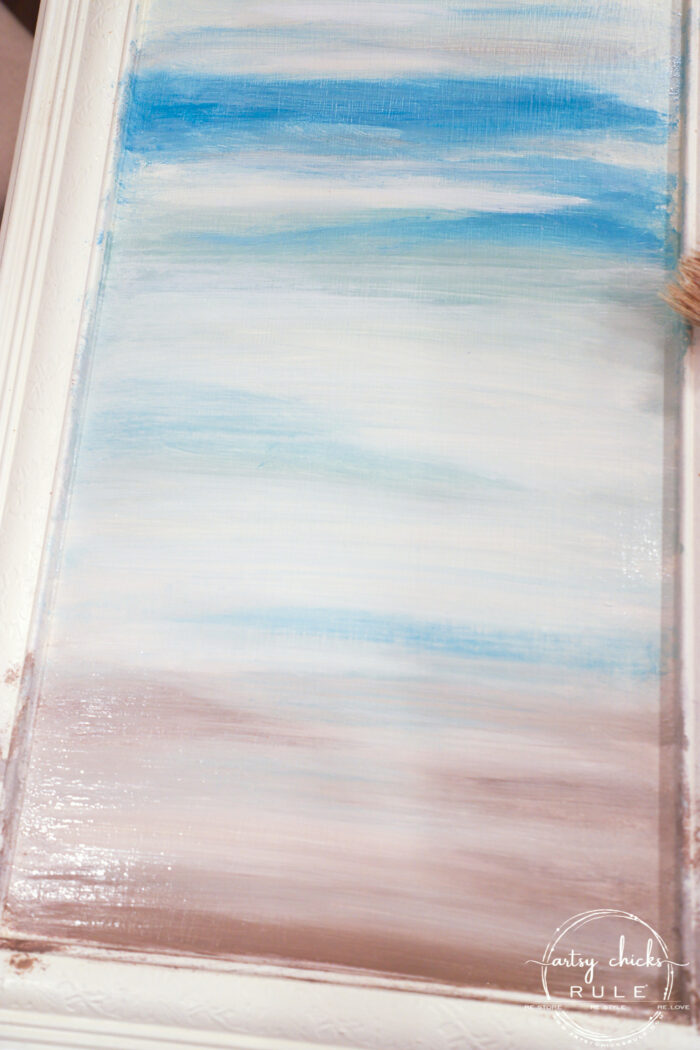 A little better.
And even better still.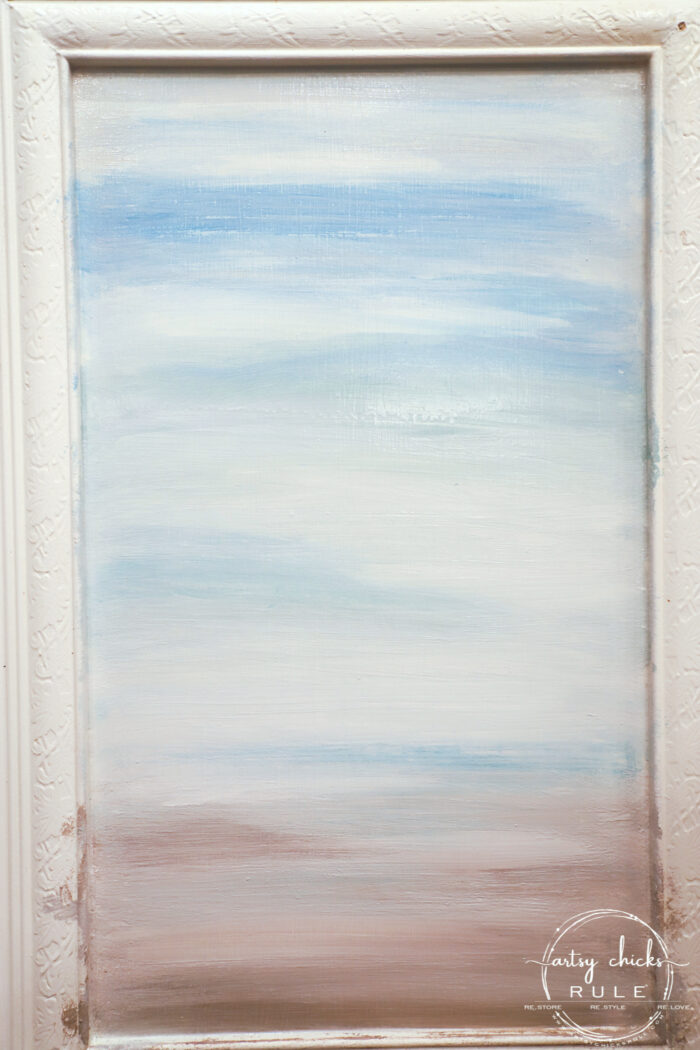 I just kept going over it with the white to blend and soften.
The thing about this kind of painting is, you can't really mess up. Need more blue?
Add more blue. Need more brown? Add more brown.
Too bright/dark? Add a whitewash to soften it up.
Next, I painted the frame.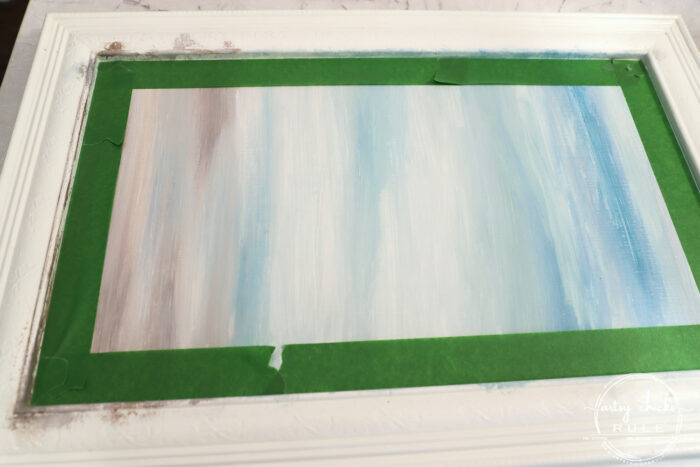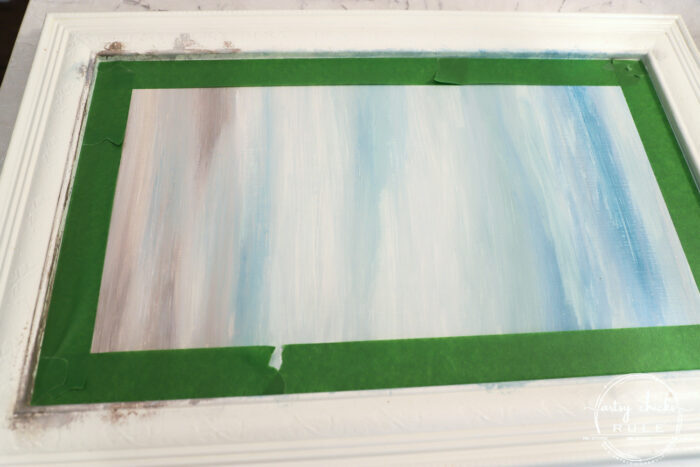 I taped up my abstract painting (after it was very good and dry, of course!).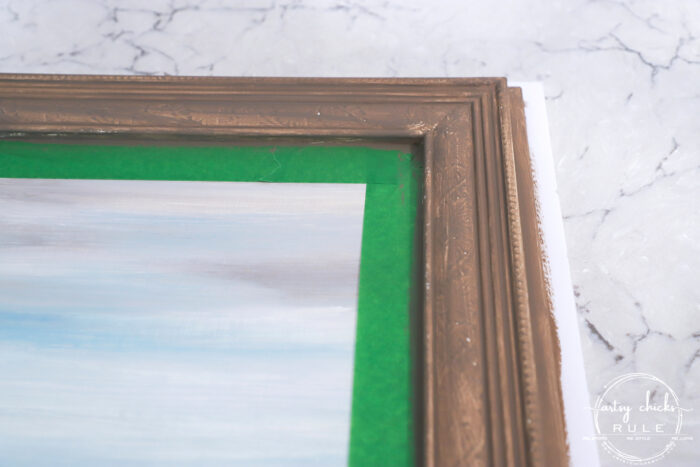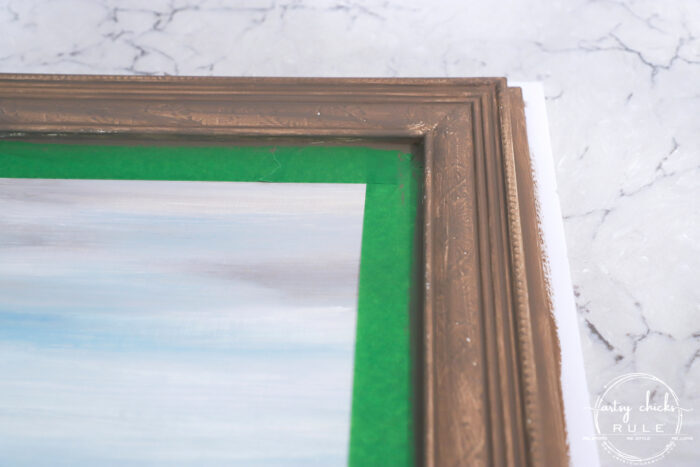 I painted the Coco underneath so I could sand to reveal a little of that if I ended up deciding to do that.
I was thinking bright white but wasn't positive so figured I'd have that under there just in case.
A little of the Linen White over that.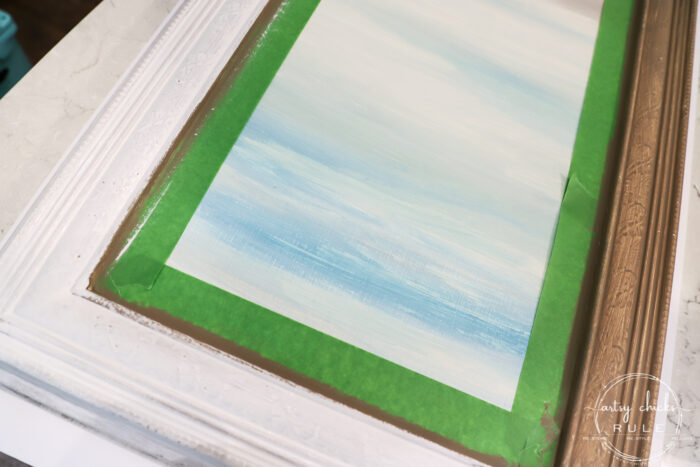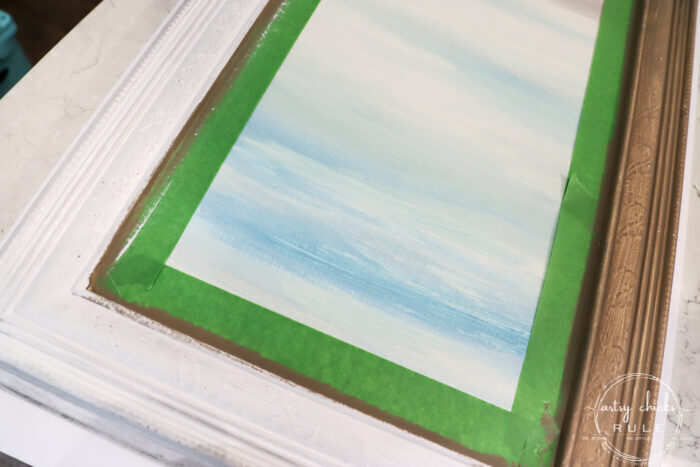 And nope, I wasn't feeling the plain white with all the pretty detail on the "frame".
So I gave it a light sanding to reveal the brown underneath for a more relaxed, coastal feel.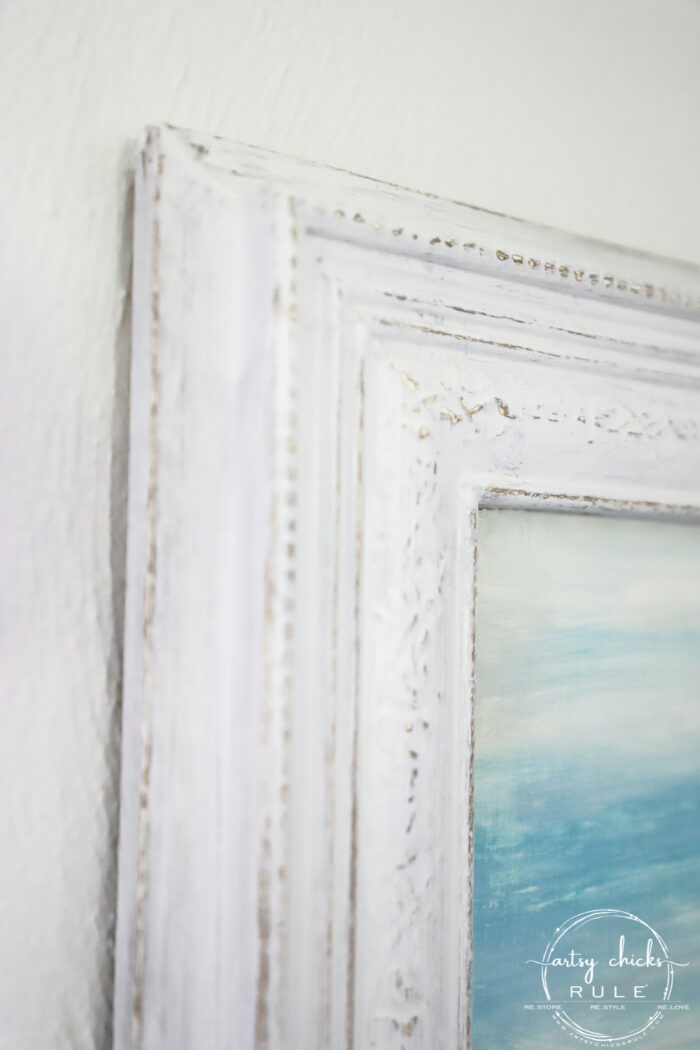 The whole thing then got one coat of sealer. (satin, linked above in the gray box)
I love how the vase (and table) colors really match my new DIY abstract art so well.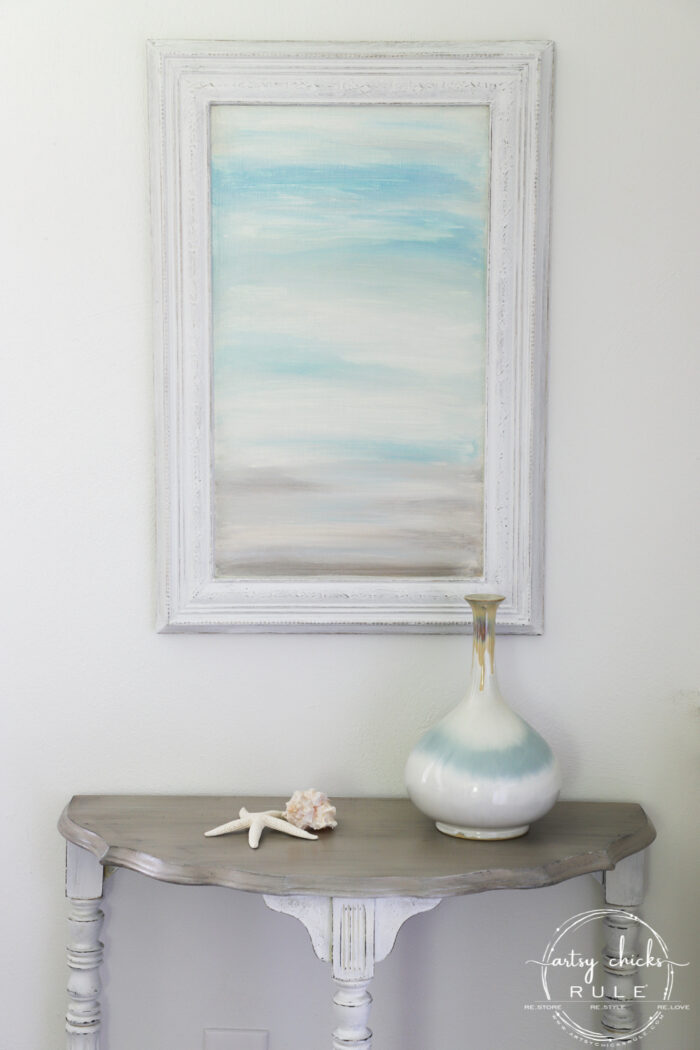 I have to tell you, my husband was not so sure about this project….at all. haha
I think he was really questioning my artistic and creative abilities on this one!!
(maybe you are too! ;) )
But once it was done, he said, oh, okay, that ended up looking pretty good.
Well, gee, thanks, honey! hee hee
I think I'll save it for the beach house. (and that table too) :)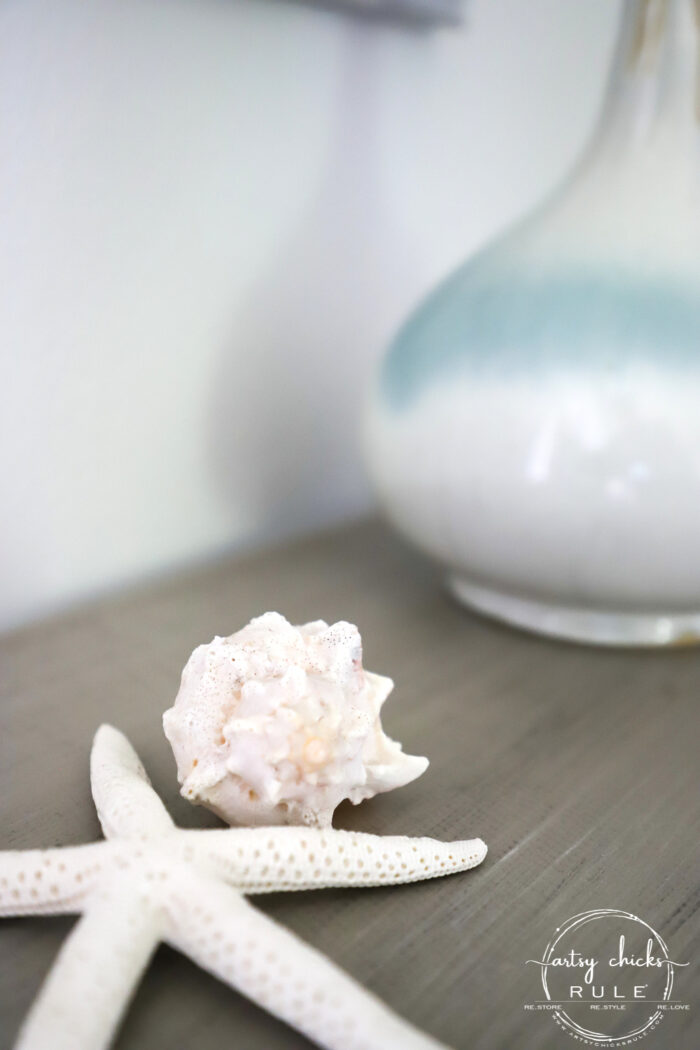 What do you think?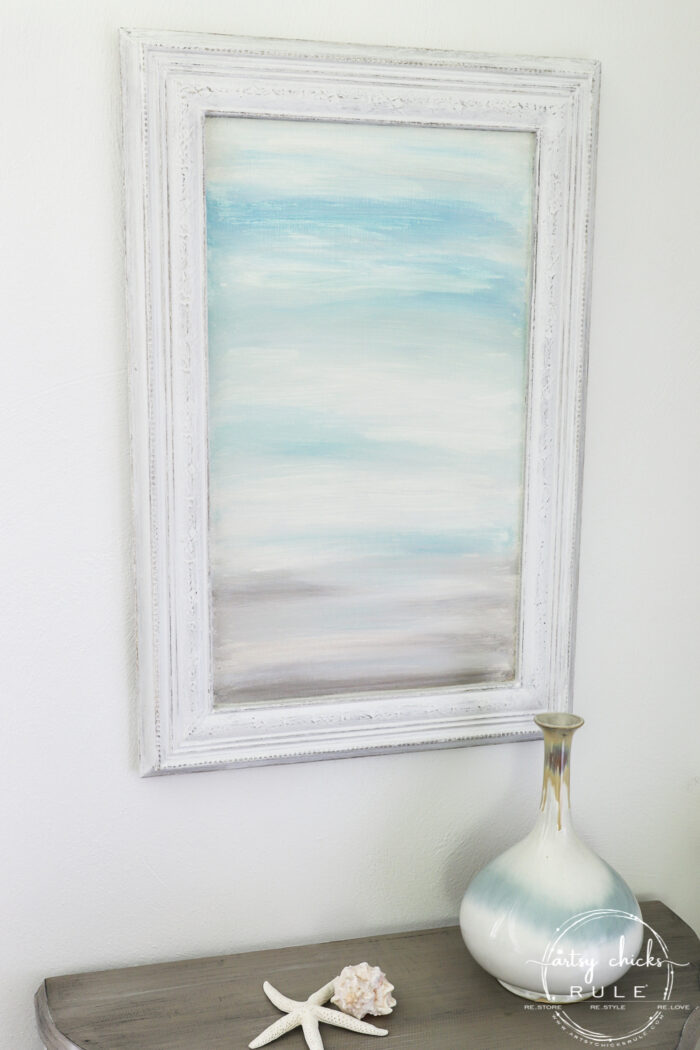 Would you give this a go??
You don't have to use an old cabinet door. Anything flat would work.
Or even on canvas from the craft store.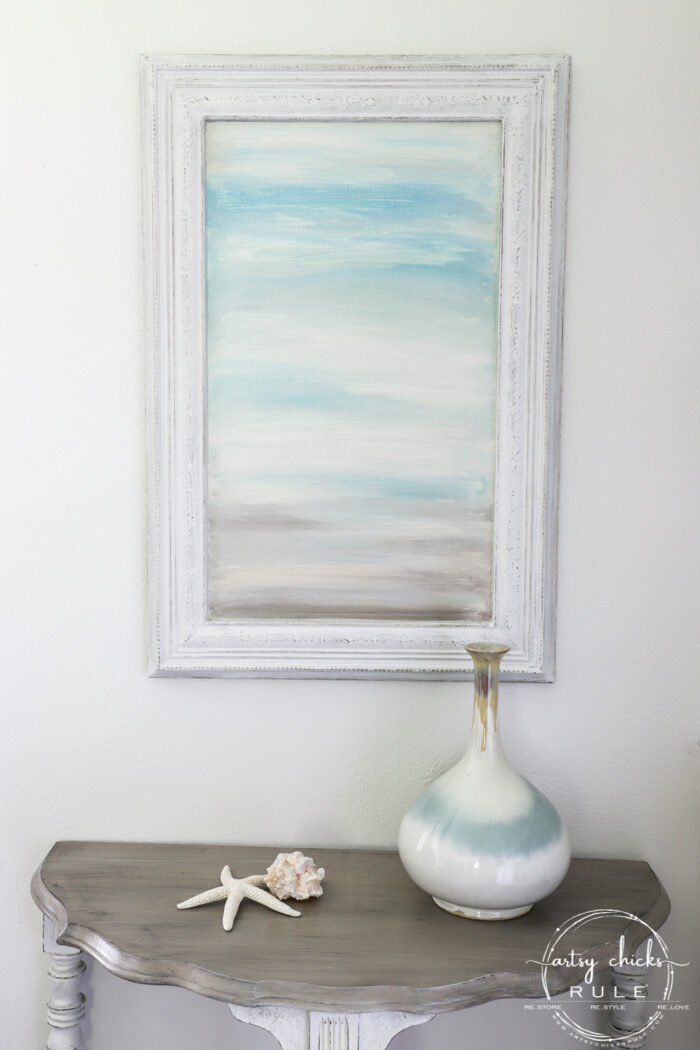 This DIY abstract art really was "simple". Simple in that I think you just have to keep going. Past the point that you want to throw in the towel.
I think it only took me about 15 or 20 minutes to finish painting this. Really!
So just keep working it, working through it, blending, etc., and I think you will find you have created something beautiful for yourself. :)
PIN it to save it!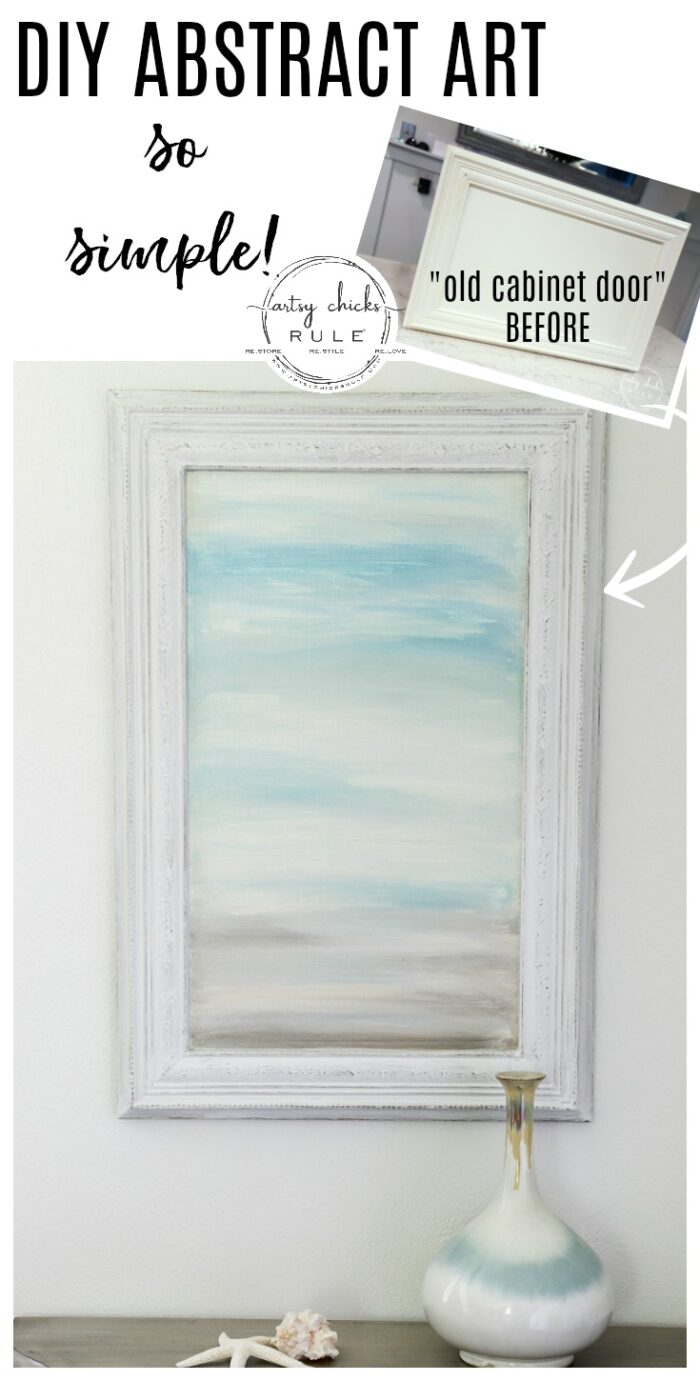 See you back here on Thursday with something fun!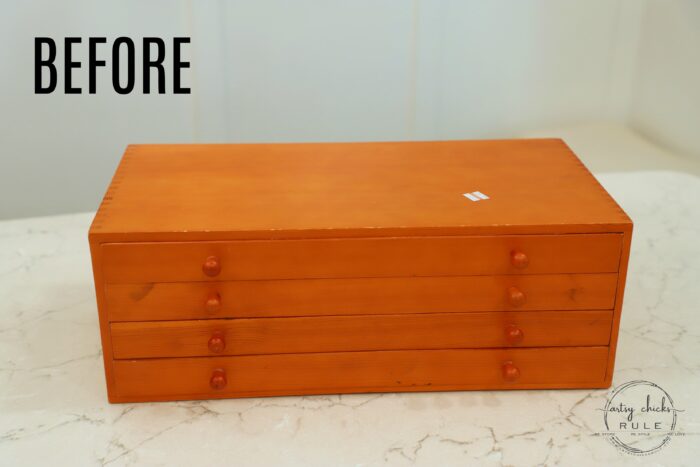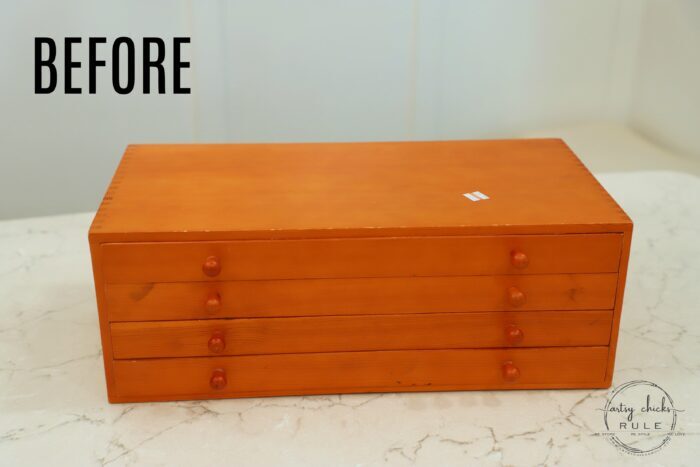 UPDATE! See it now here!
xoxo