Another Way To Use Furniture Transfers
This post may contain affiliate links. Please see disclosures here.
Turn that old dated recipe box into a treasure with a furniture transfer AND learn how to use furniture transfers all up!
Hello beautiful friends!
Yippee for Trash to Treasure Tuesday! My friends and I are sharing our latest "treasures". I found this old recipe box and turned it around. And shared how to use furniture transfers another way. Well, how to use them up, I should say. I will sometimes split apart my big transfers and use them on smaller pieces which leave lots of odds and ends. Well, waste not, want not! I never let them go to waste. Today I'm using the last bit of one of my bigger transfers on this sweet project.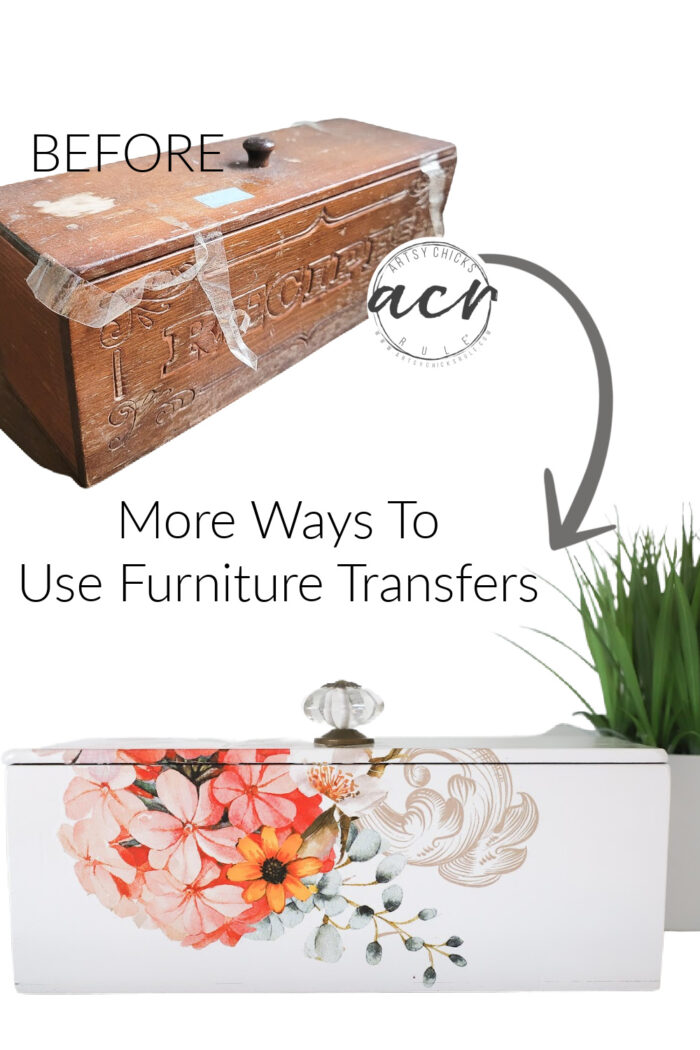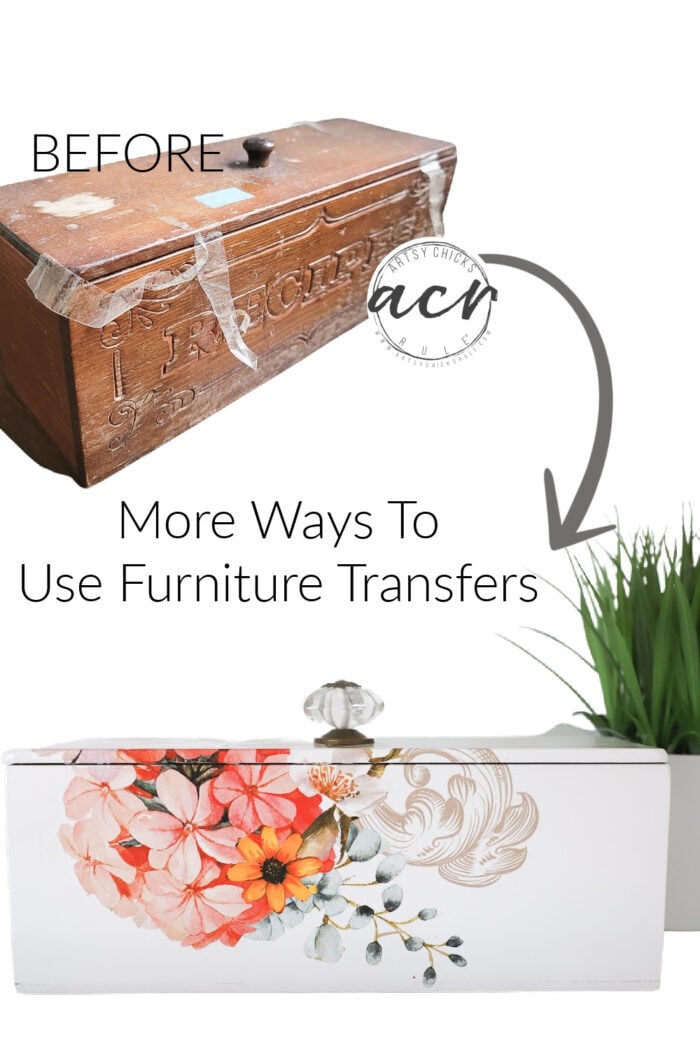 Be sure to scroll all the way to the bottom to see my friends' makeovers too.
Oh, and if you are new around here, be sure to pop over to my shop to see all kinds of goodies I have over there. You can visit it right here.
AND as I have done every month for the whole year of 2021, I am hosting my last giveaway for this year on Thursday. Be sure to stop by to enter to win … it's a "gifty" one, you don't want to miss it!
Want to be notified so you don't forget? Become a subscriber right here and I'll let you know!
Another Way To Use Furniture Transfers (and use them up!)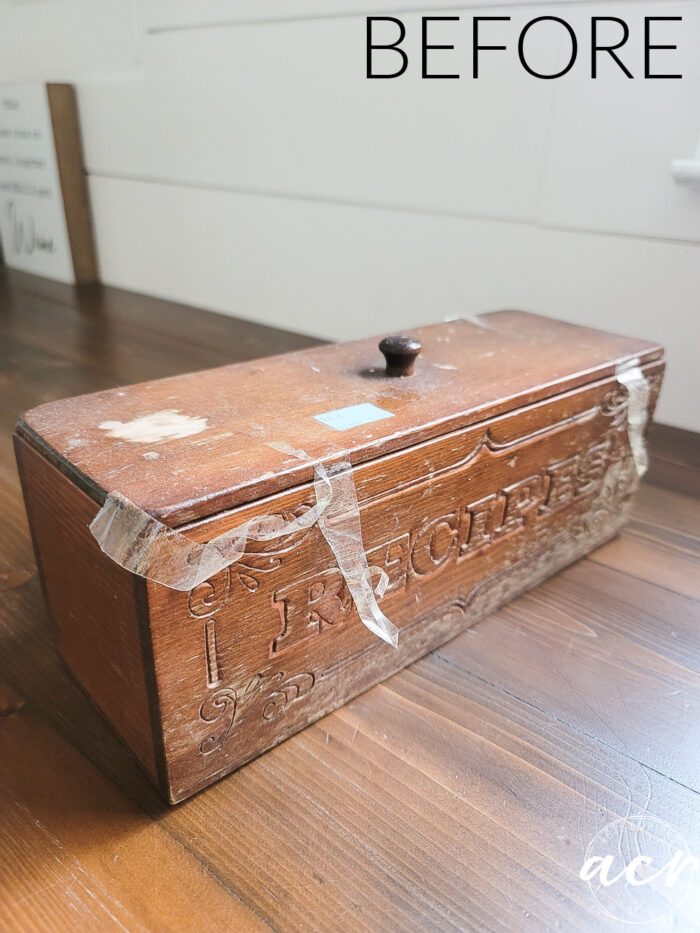 Recipe boxes…I almost always see one or two around the thrift stores when I go. They were very popular back in the day!
Nowadays, not as much. With Google, phones, computers, etc., no one really needs them anymore.
So, I decided to fill in the etched "recipes" design and give this box a whole new life. (which could, by the way, still be a recipe box if it really wanted to ;) )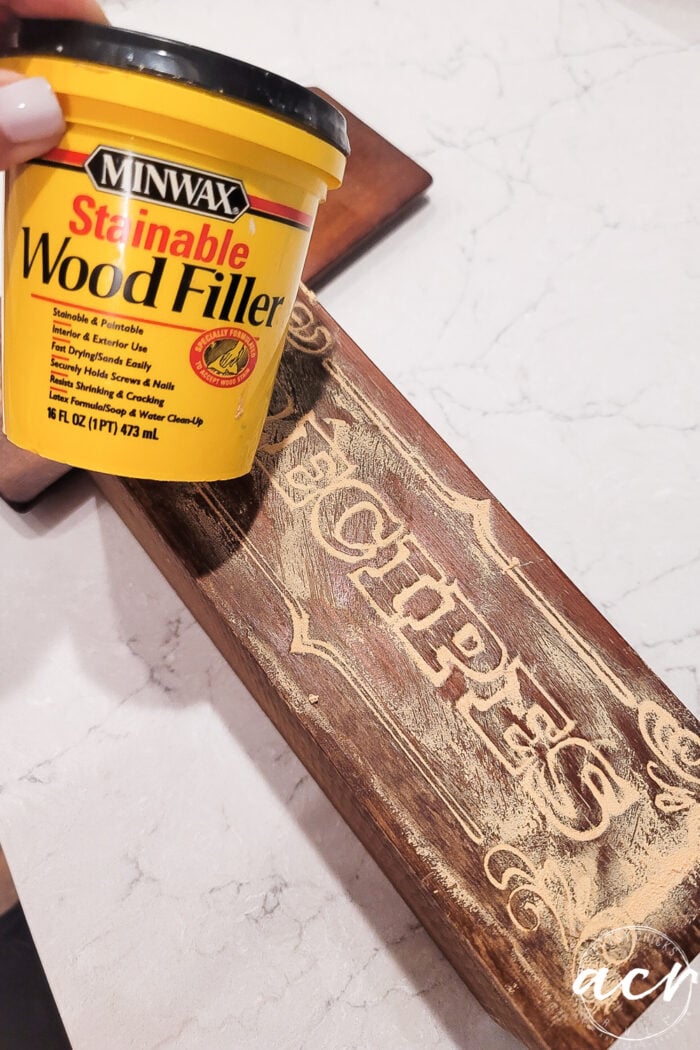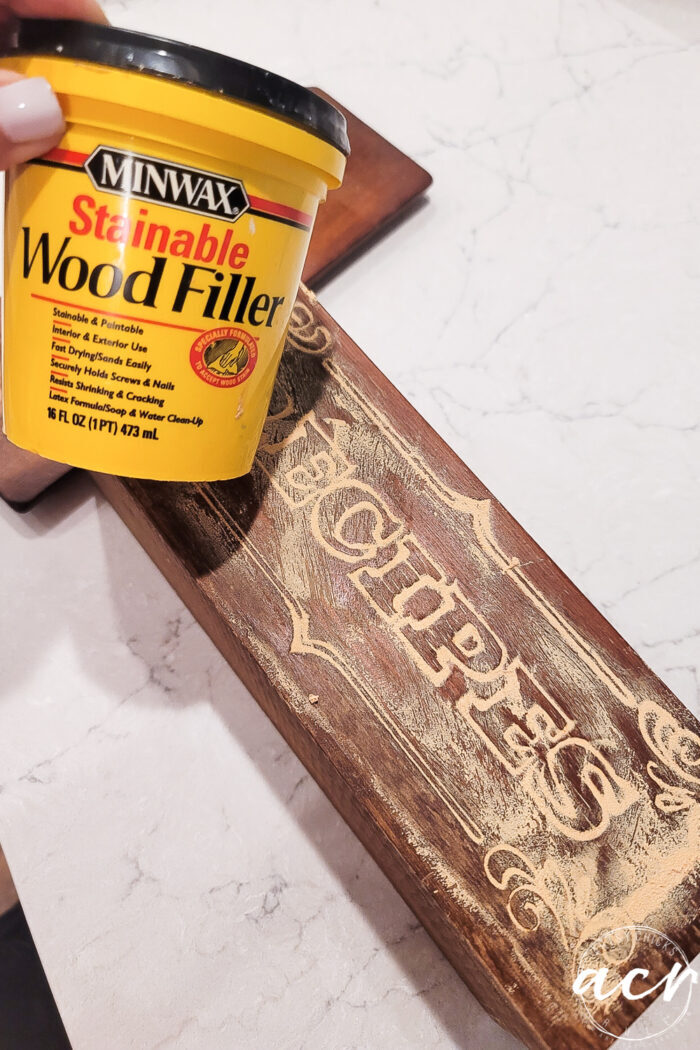 I used >>>this wood filler to fill it in.
Once it was dry, I lightly sanded and filled again. Lightly sanded again and all smooth, ready to go.
I spray painted it with white spray paint and let it dry. (it took 2 coats to fully cover)
Then I pulled out these last scraps from this transfer. (I have similar transfers in my store, >>>here)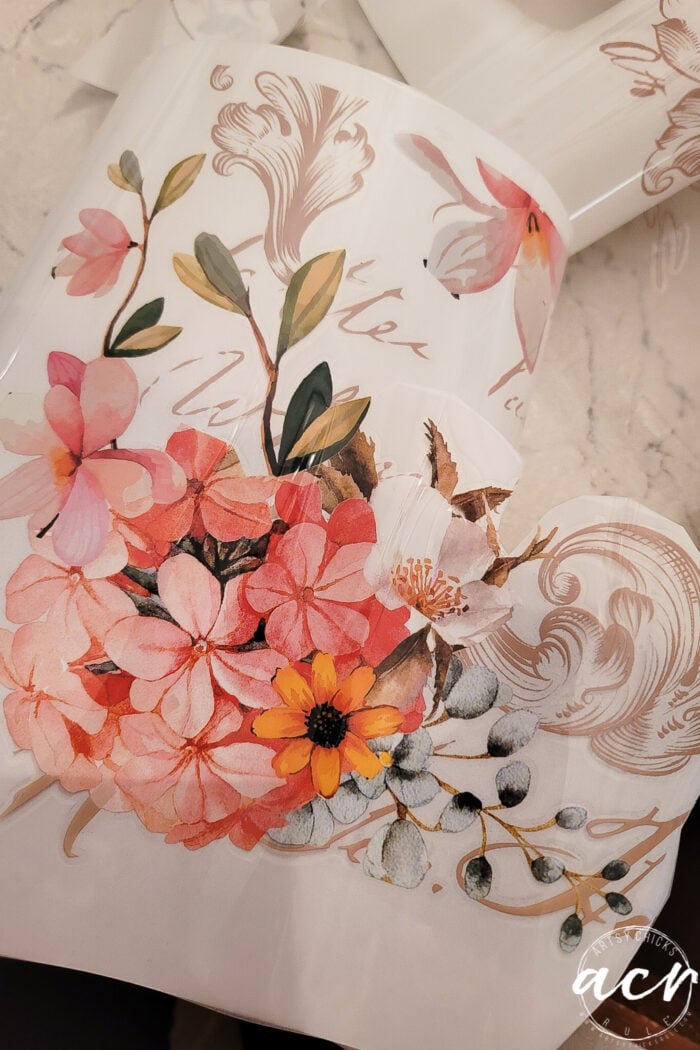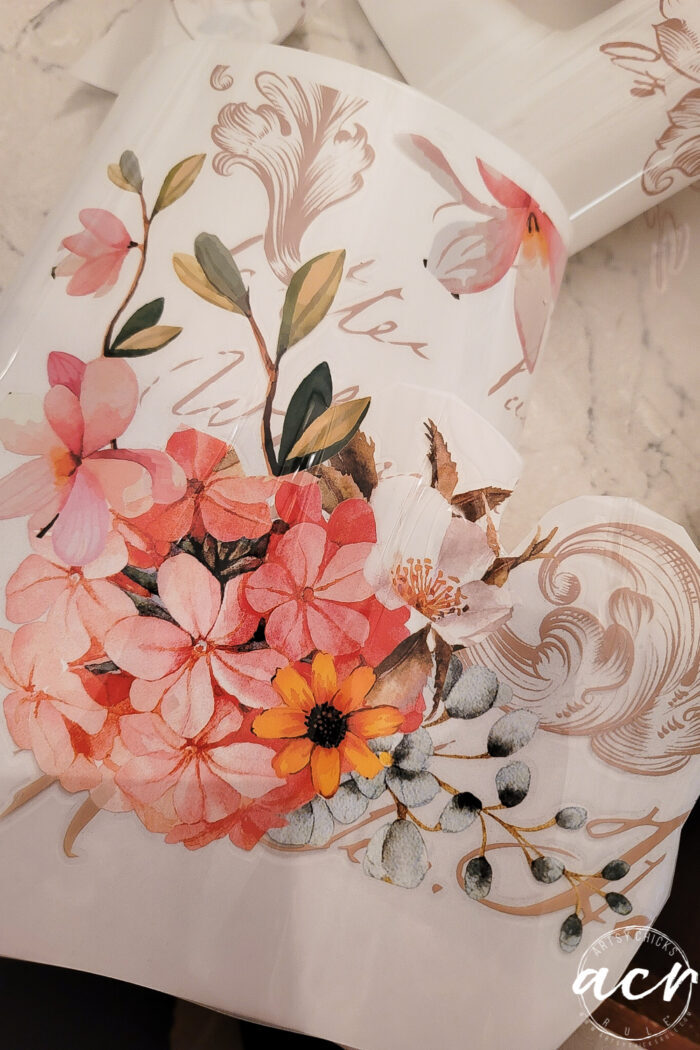 This is the transfer I used on my headboard/footboard project recently. Remember it?
If you missed it, you can see it here >>> Twin Headboard & Footboard Makeover
I cut a few pieces from some of the other smaller scraps to add to this one above.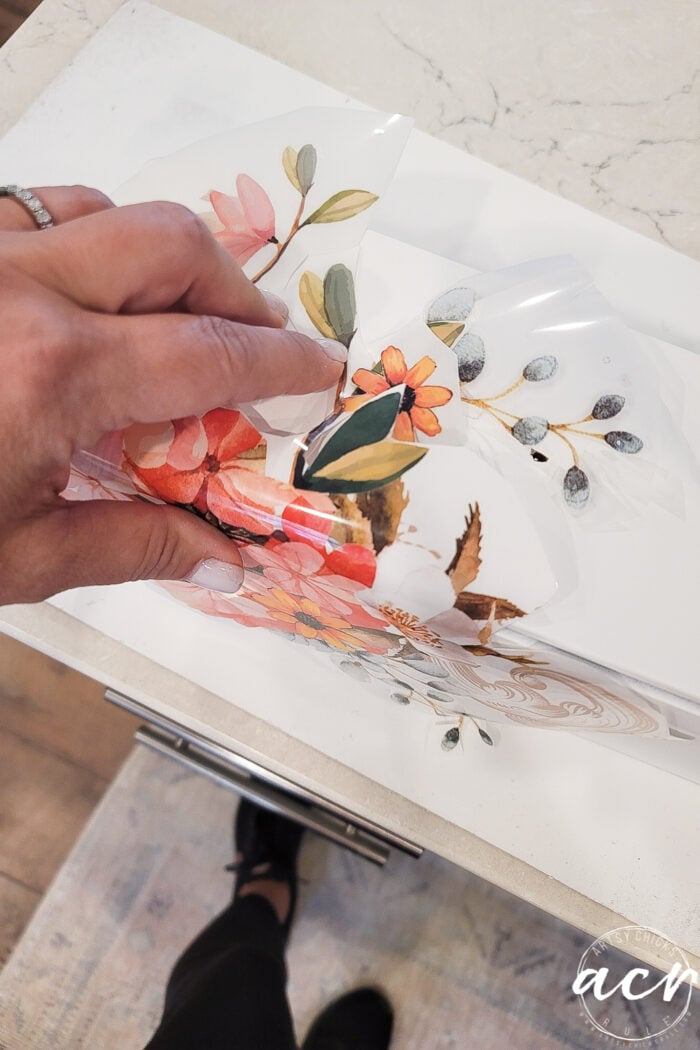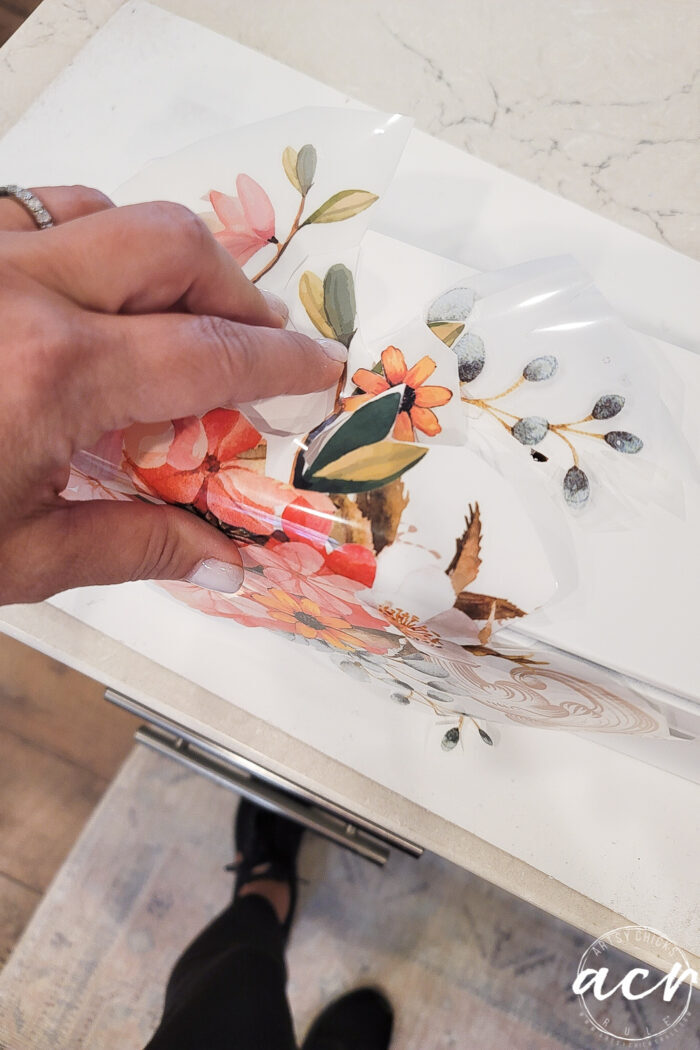 Then decided how I wanted it to flow onto my box.
Rubbed the transfer onto the box and…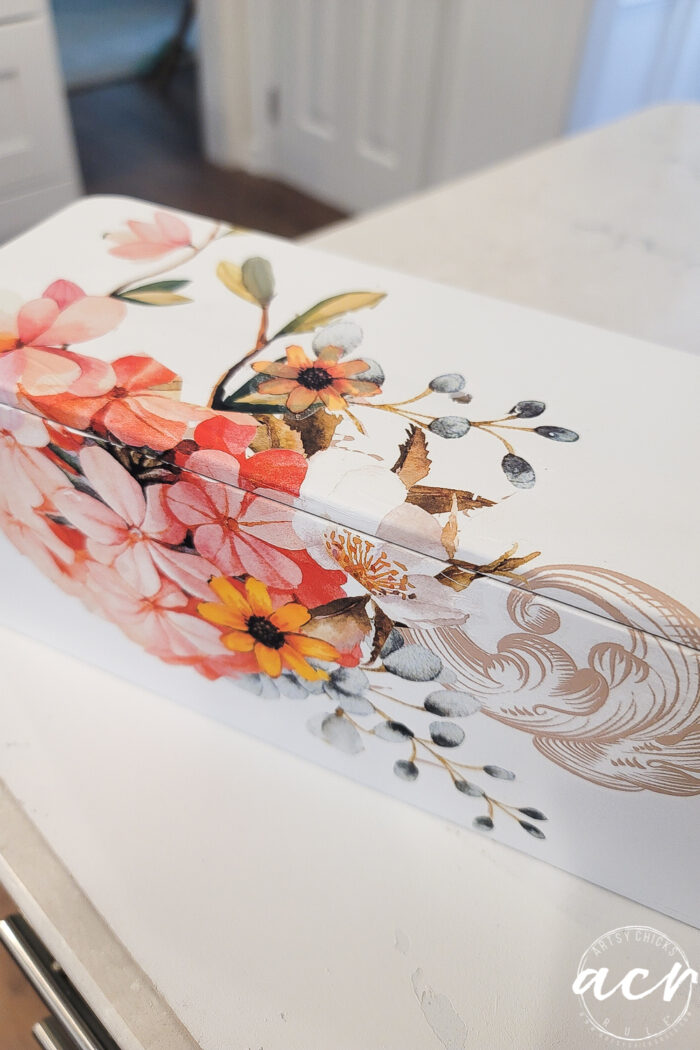 …done!
Well, nope, I did seal it after this. This is the glossy sealer I used.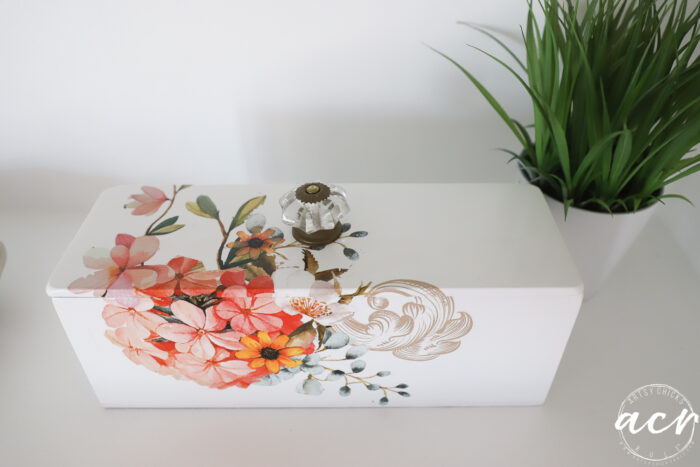 OH! And I replaced the small wood knob with this pretty glass and antique metal one. I thought the aged color of the metalwork was perfect for this transfer and box.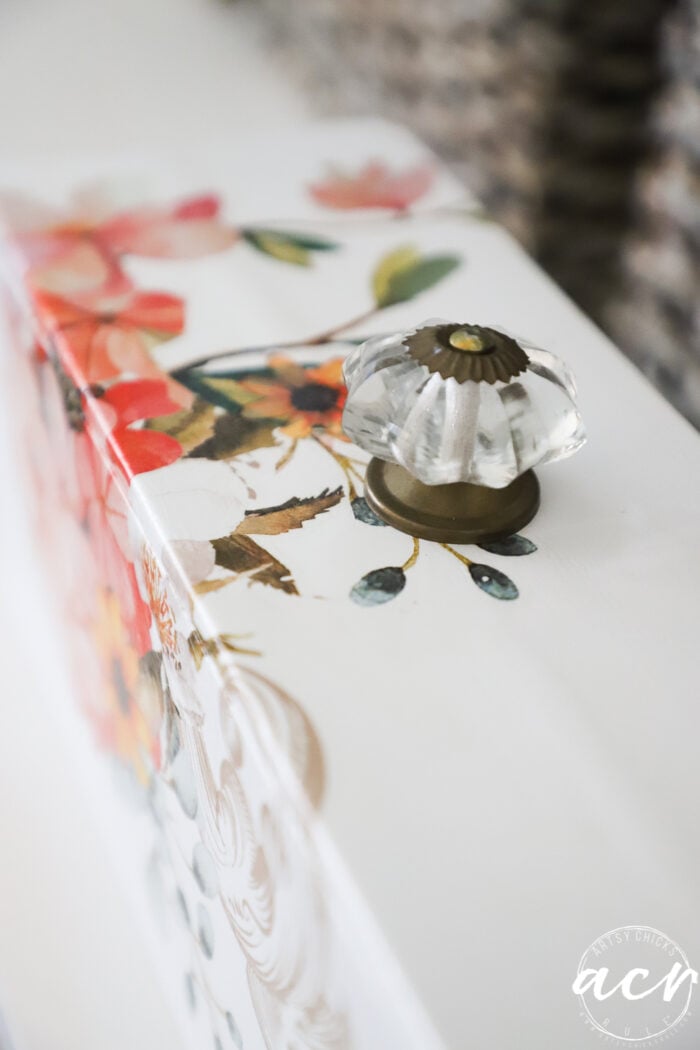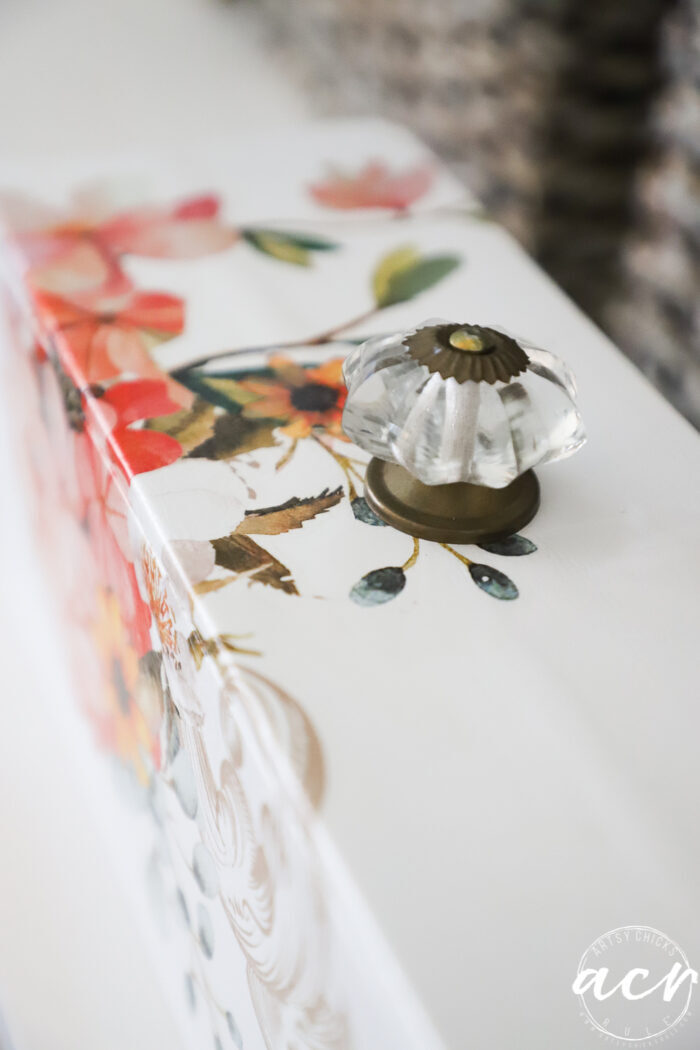 Isn't it so pretty? I just love furniture transfers.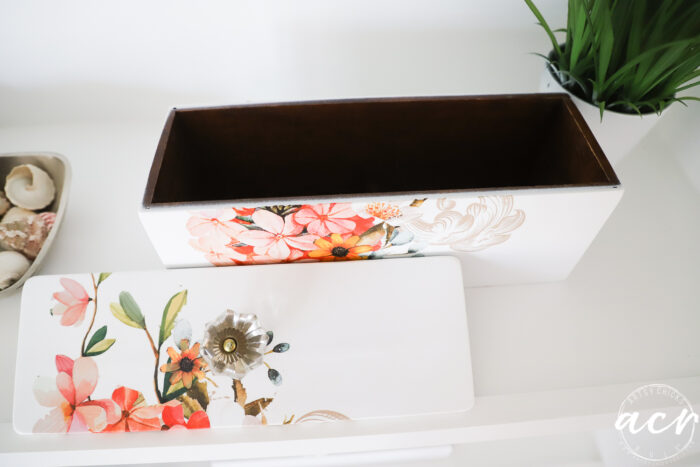 And how to use furniture transfers all up is key! No wasting over here.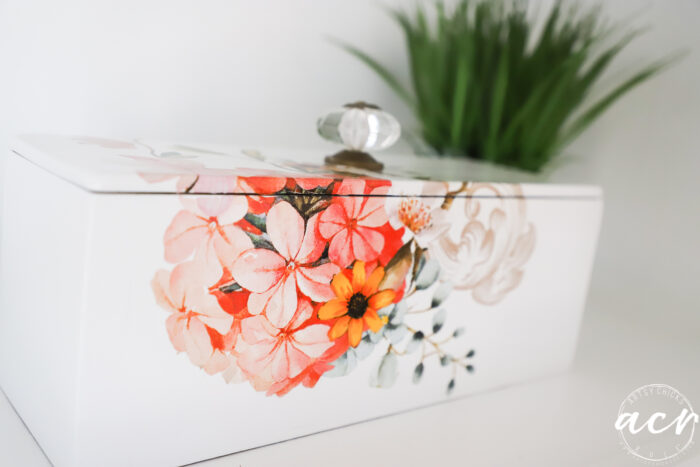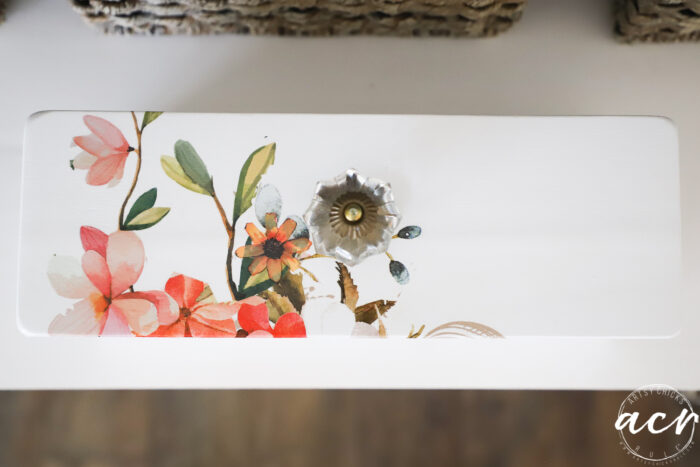 Flowing over to the back.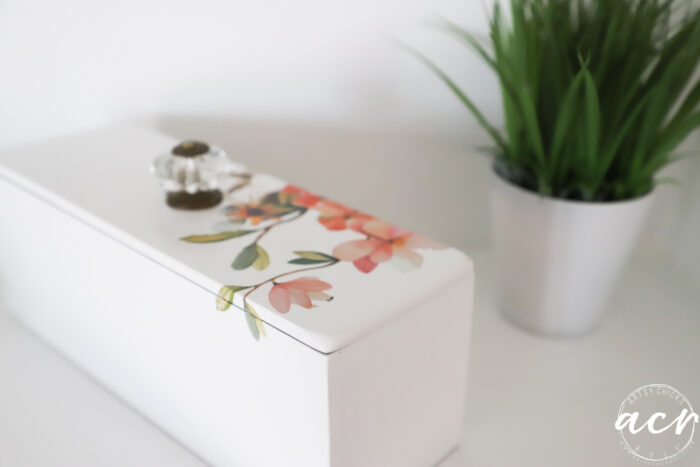 No more "recipe" on the sides.
Inside was perfect so I left it alone. You can pretty much use this pretty box for anything you desire.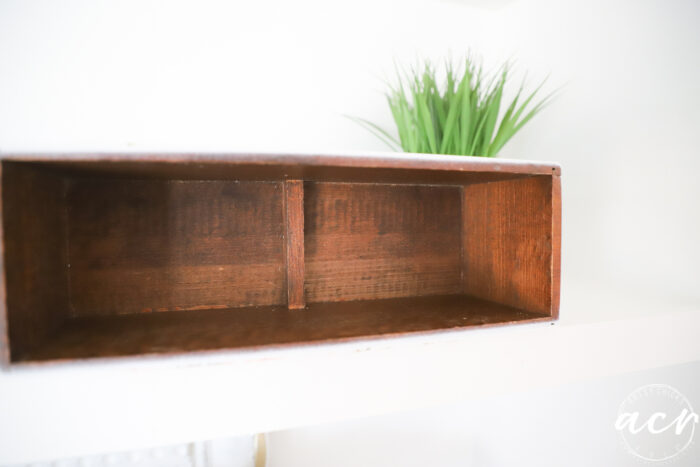 Might be a great little box to put essential oil bottles in beside your diffuser. (hint hint hint…come see me on Thursday ;) )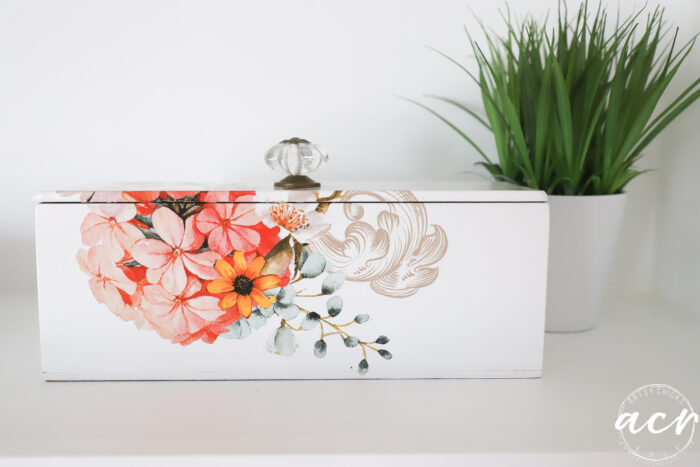 I'm very happy with how it turned out. So sweet.
Have you tried furniture transfers yet?
PIN it to save it!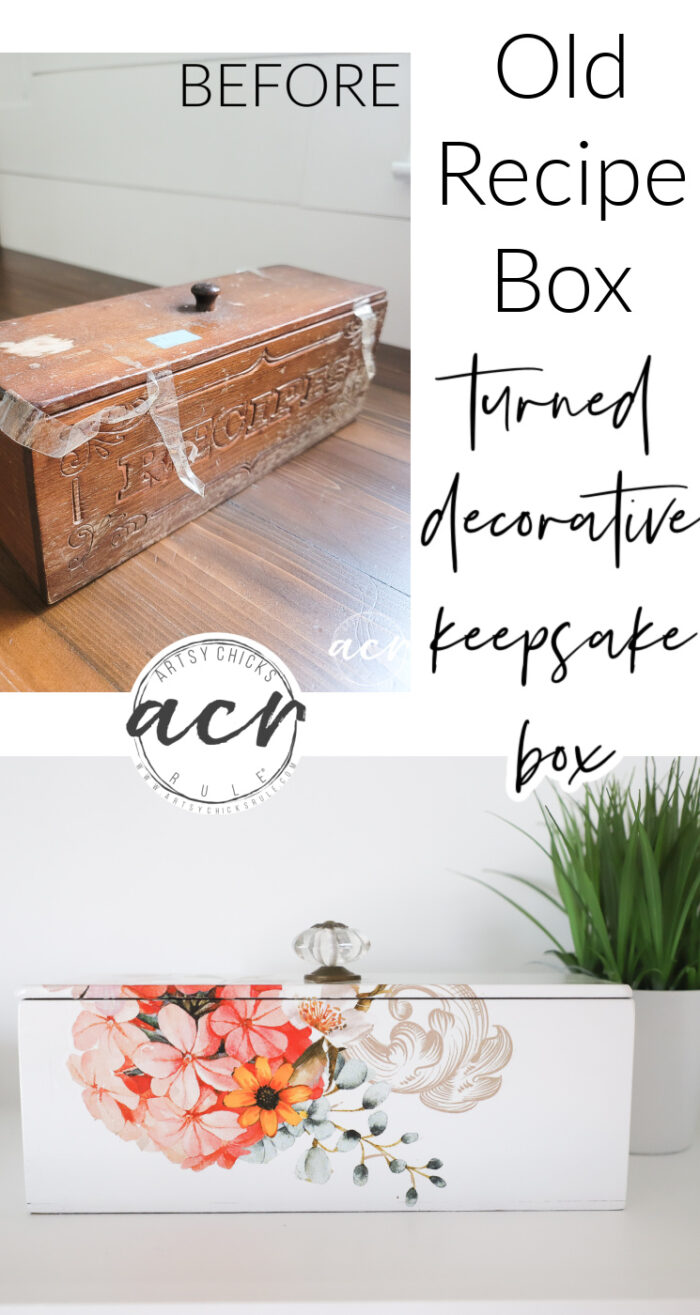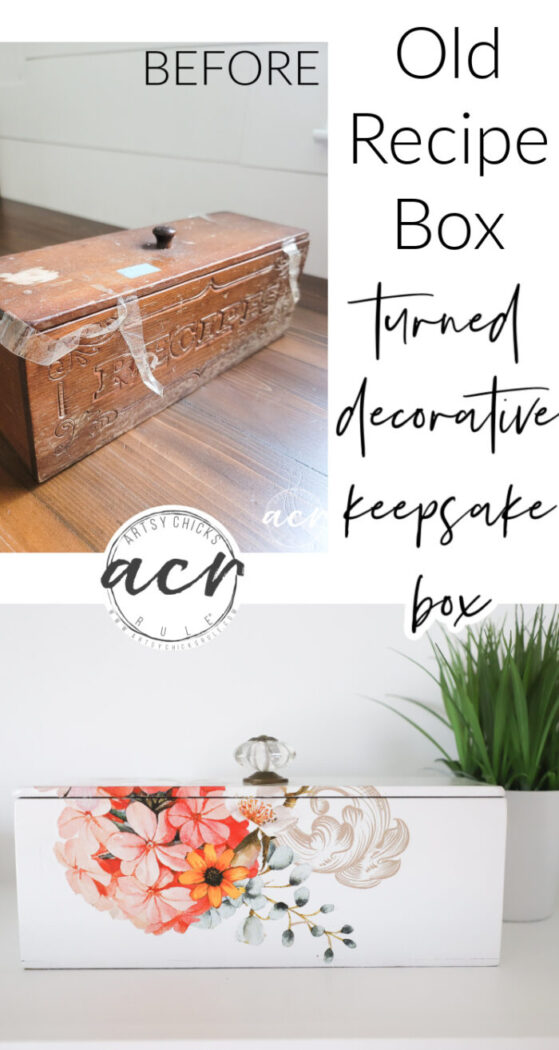 Don't go yet! Click the link to my friends' posts/projects below to see how theirs turned out.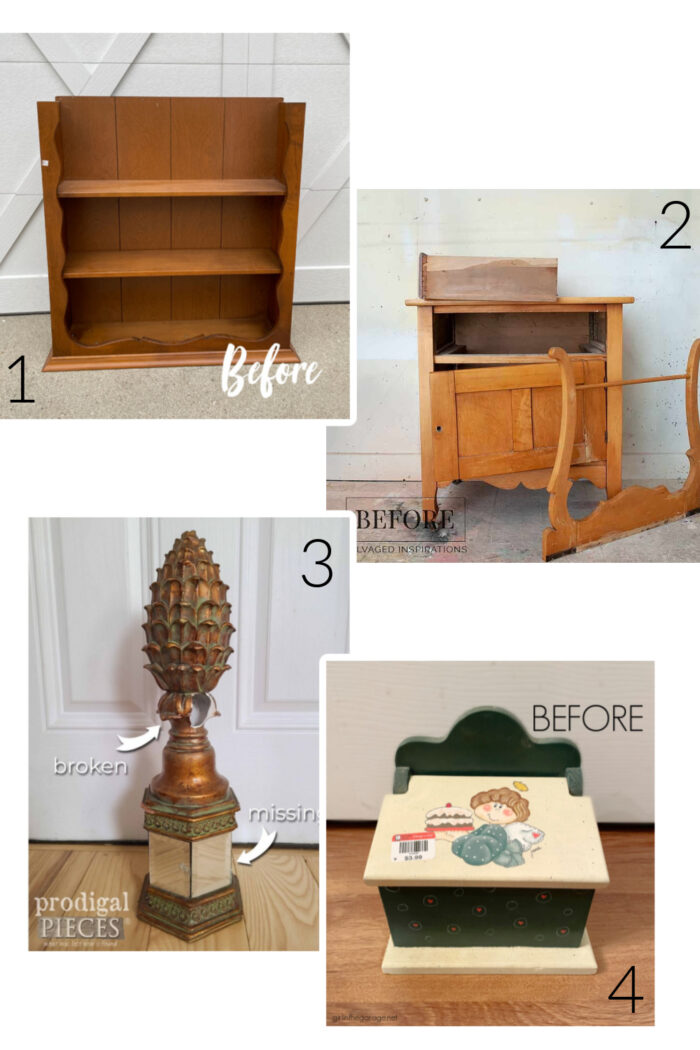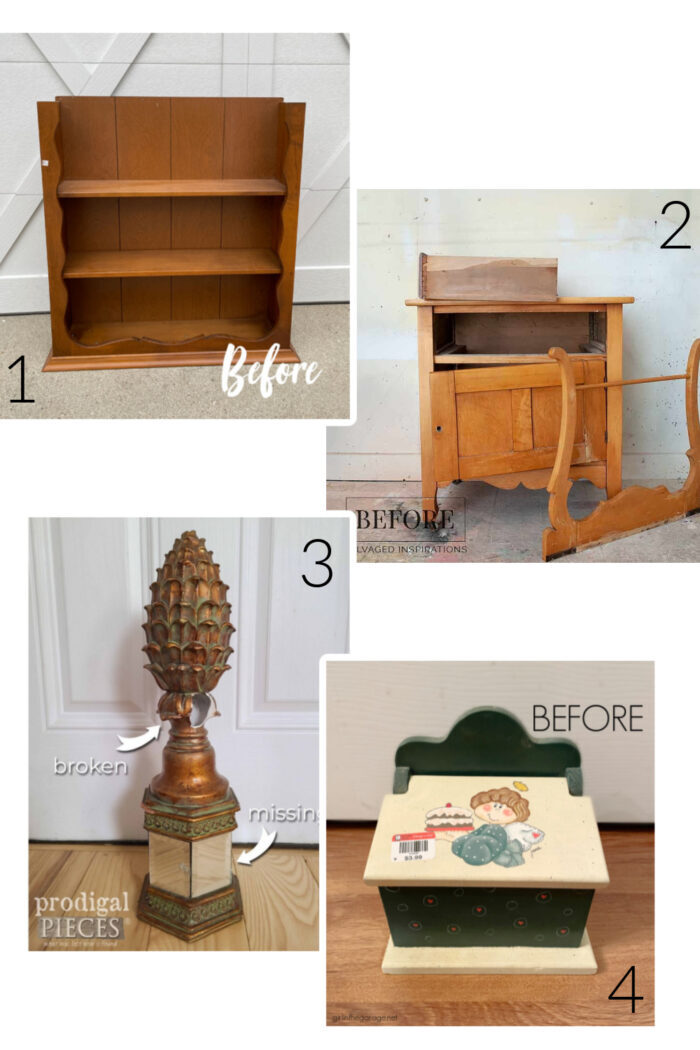 …………………………………………………………………………..
See you later this week with this!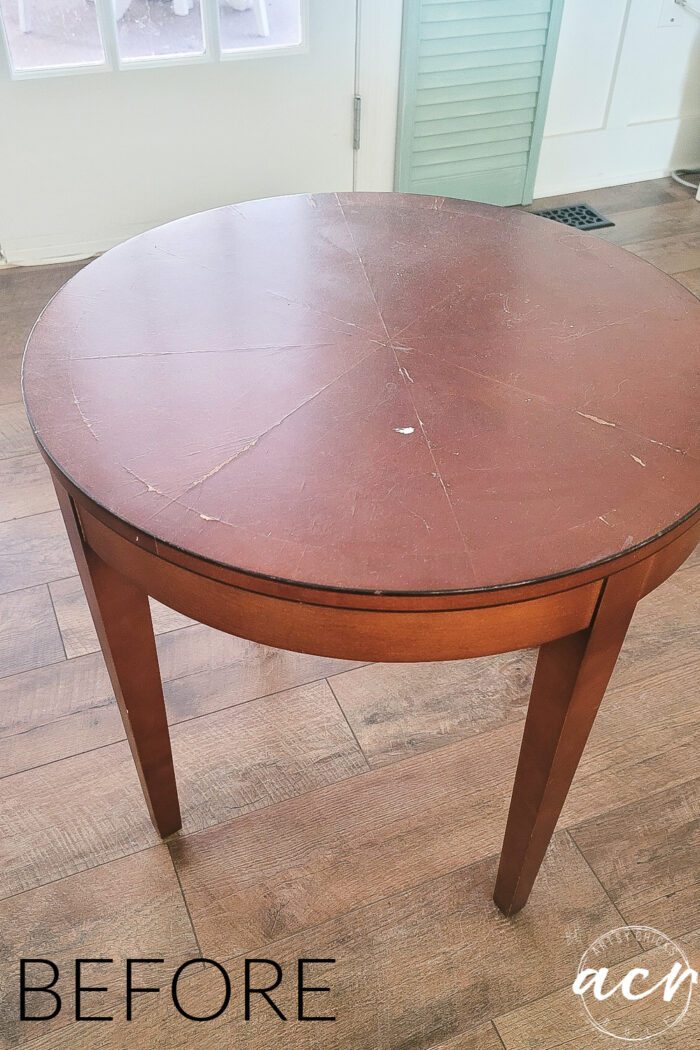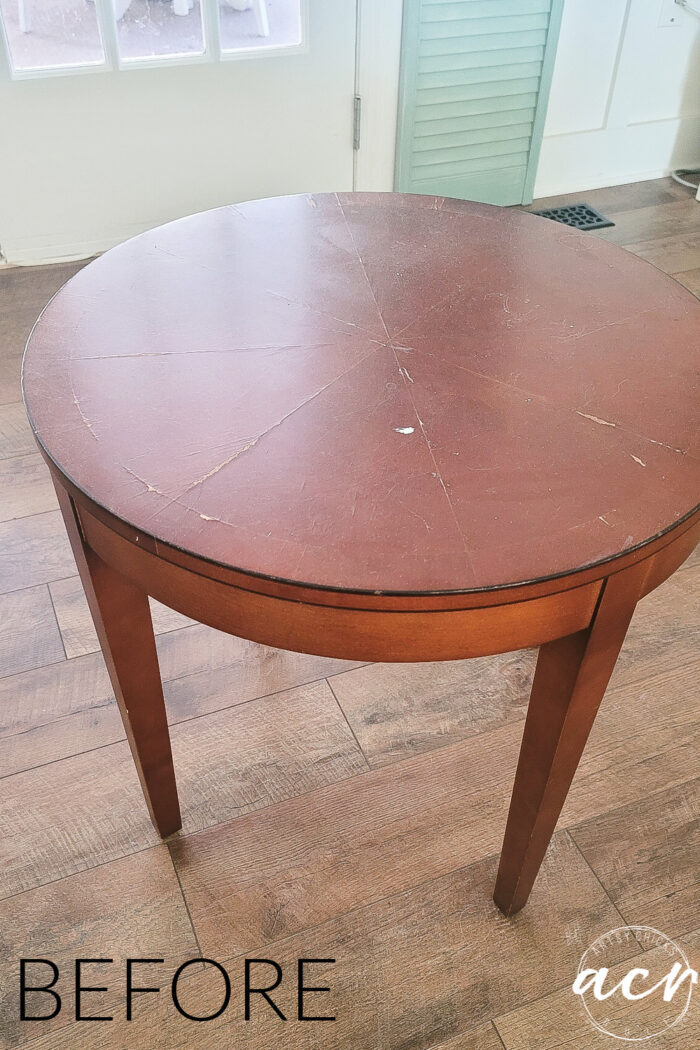 UPDATE!! See it now here!
xo