Twin Headboard & Footboard Makeover
This post may contain affiliate links. Please see disclosures here.
Give your old bed a fun new look like this twin headboard footboard makeover with a gorgeous furniture transfer!
Hello friends!
I've got a brand new makeover for you today. This twin headboard/footboard makeover.
I've had it for quite some time and think I paid $10 for it.
Isn't it amazing how a little paint and a pretty furniture transfer can change do?!
Twin Headboard & Footboard Makeover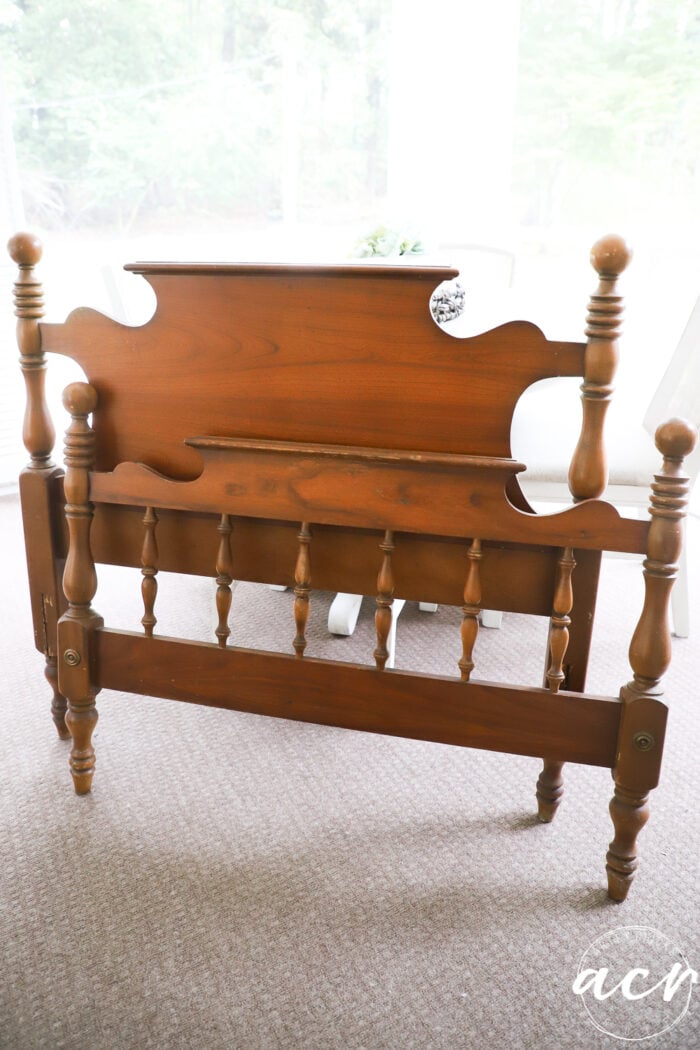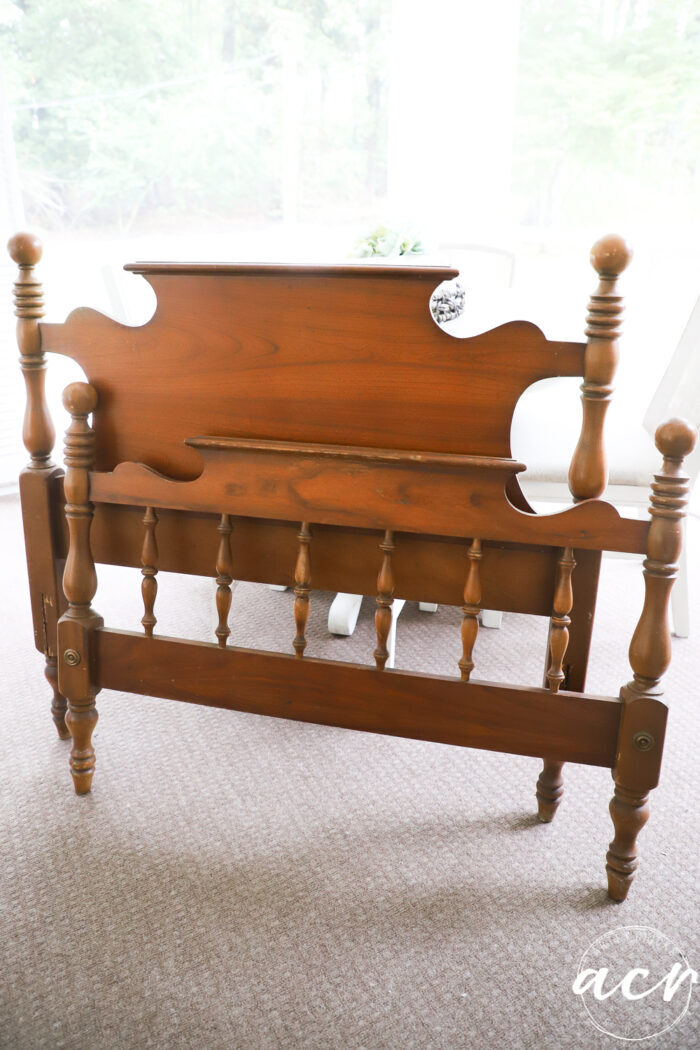 Here is how it started.
You can find these all day long at the thrift stores, by the way.
I began by cleaning it up well and lightly sanding it.
Then I gave it two coats of Casement.
You can find that in my shop, right here >>> Artsy Chicks Rule Shop
Next, I pulled out a furniture transfer I bought a long time back. I don't actually have this one in my shop because it's out of stock.
But I do have some other really pretty ones right now. I hope to be able to get this one in the shop for you soon.
In the meantime, check out this section of my shop to see other decor transfers >>> Decor Transfers
These large transfers come in pieces like this. I started by laying them out to see what the best arrangement would be for this headboard.
I had it all planned out and then…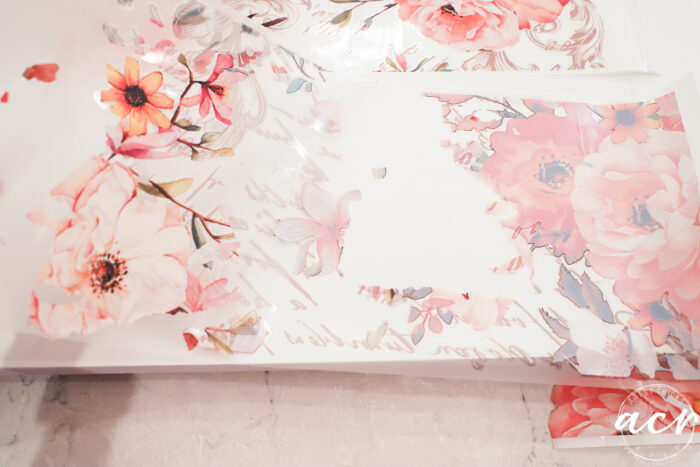 Oops. I pulled the white back off and moved the transfer. It rolled up on itself and pulled the transfer with it!
Dang! (see that blank spot above and the flower to the left?)
Here it is the other way. You can see the flower that is supposed to be in that blank section on the right side there underneath.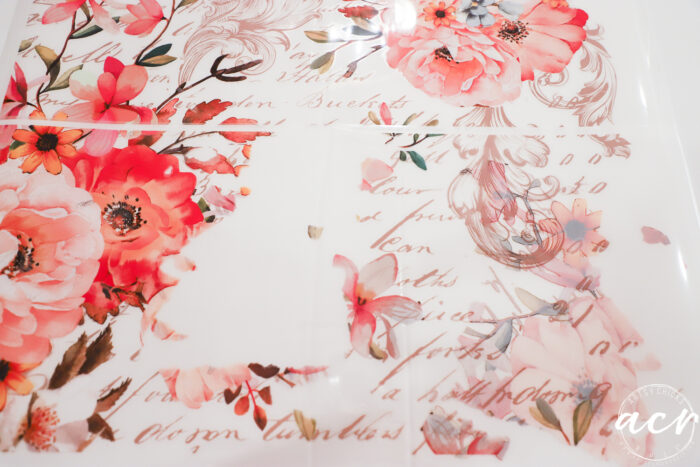 So back to square one.
I had a bit of a time trying to make it work and look good … and fit right with that other piece now gone.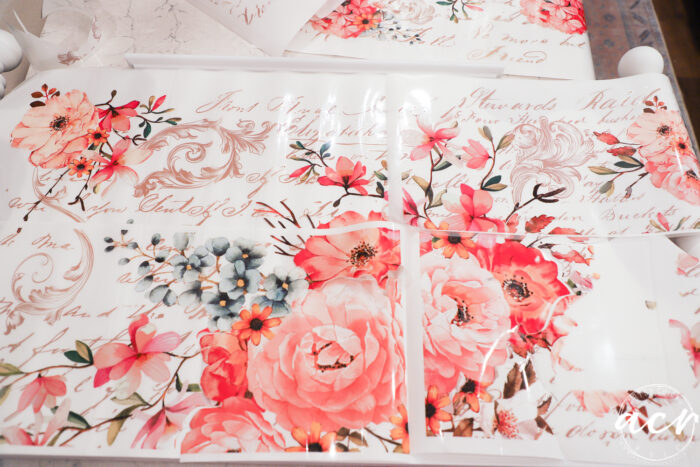 But I managed to make it work by cutting up several pieces.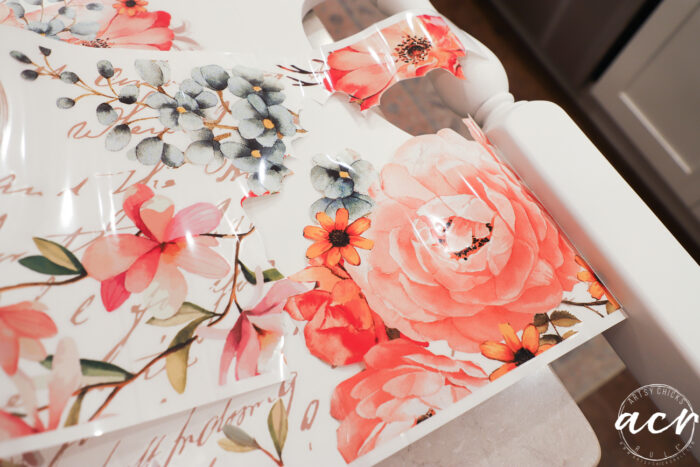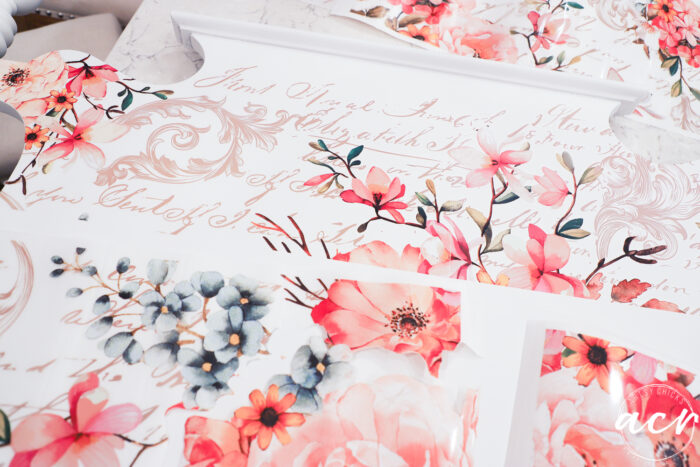 Once I put these pieces together, I had to add some script in that blank area above the flowers.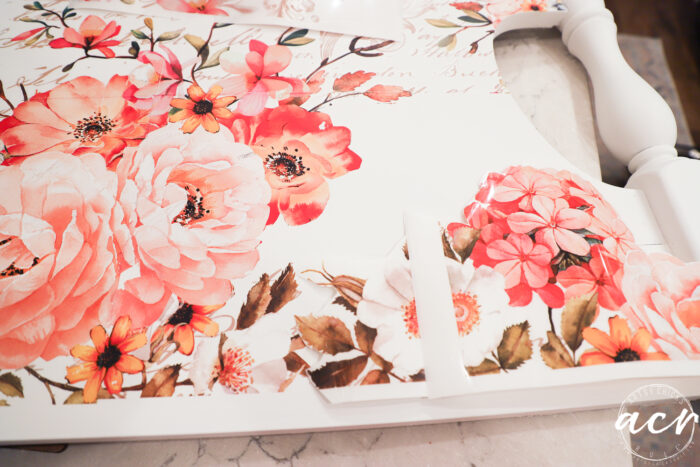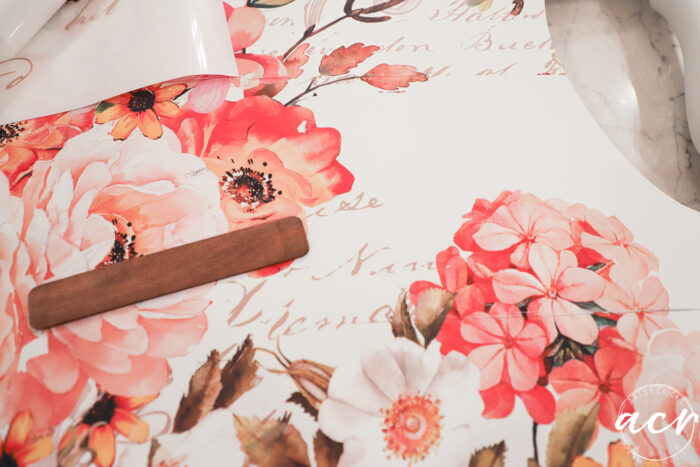 I did something similar on the footboard.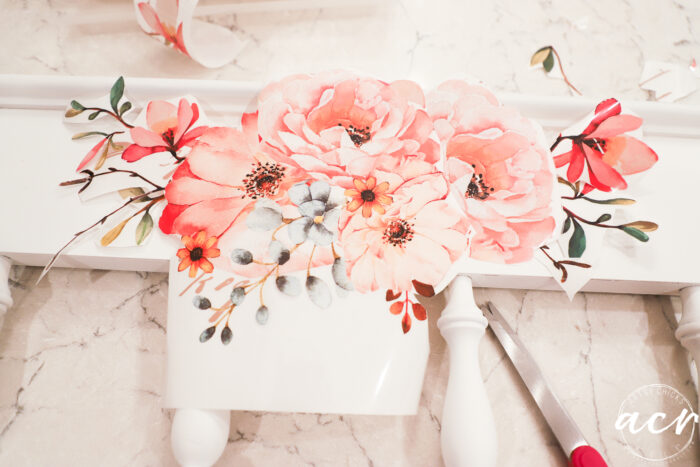 I cut out extra pieces for the sides from the leftovers that I cut for the headboard.
Once they were done, I gave the whole thing one coat of >>> this matte topcoat.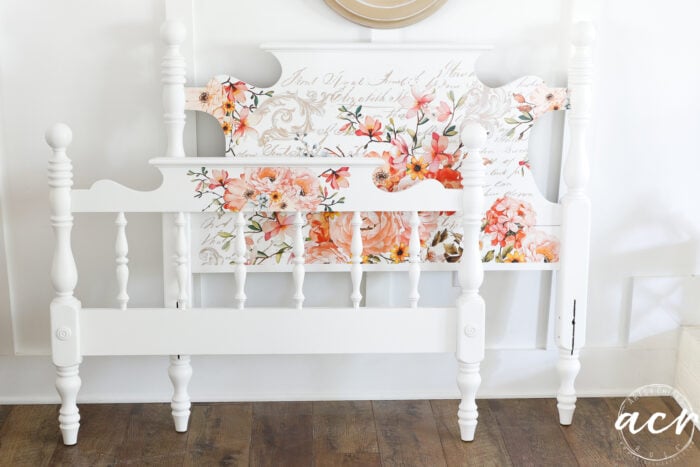 I am just thrilled with how it turned out.
It was a bit of a challenge to get it to work out since I lost that one piece but I managed to do it!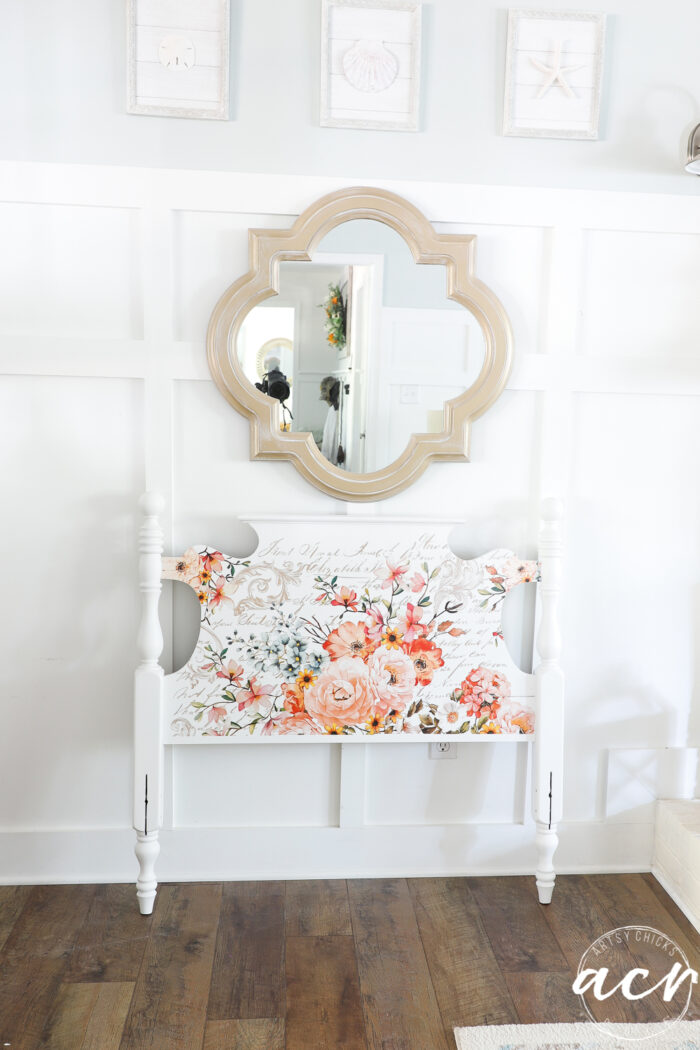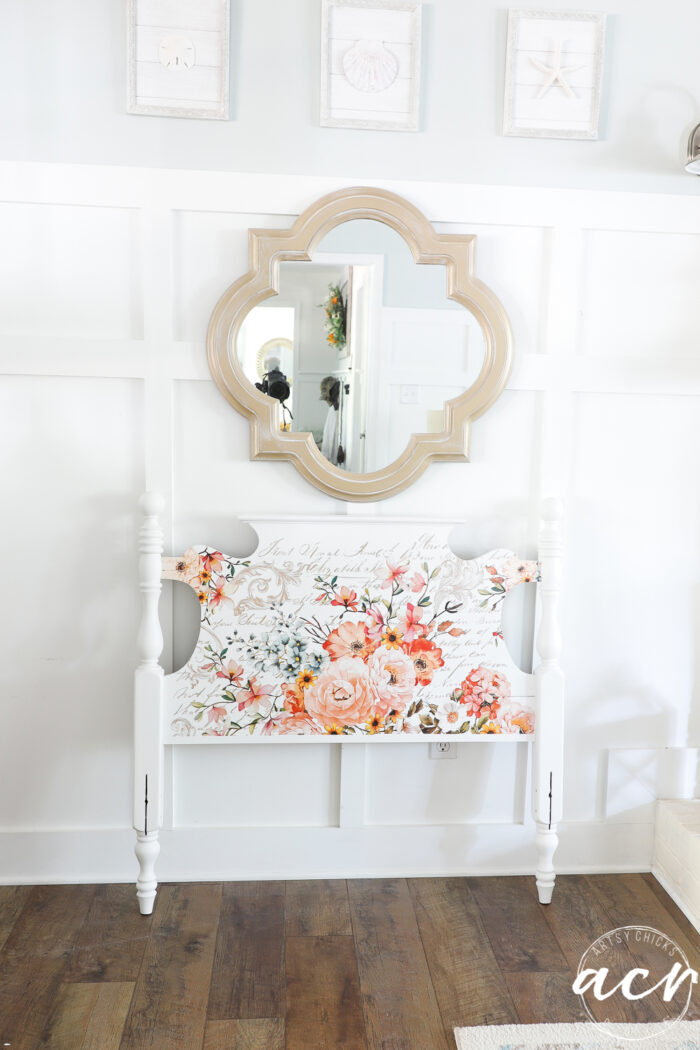 How sweet is this transfer? (it's called Rose Celebration)
I hadn't planned to put anything on the footboard but so glad I did.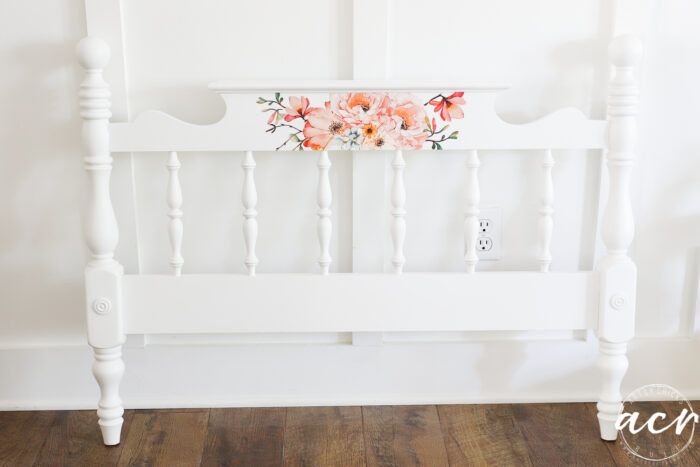 It really it just the right touch.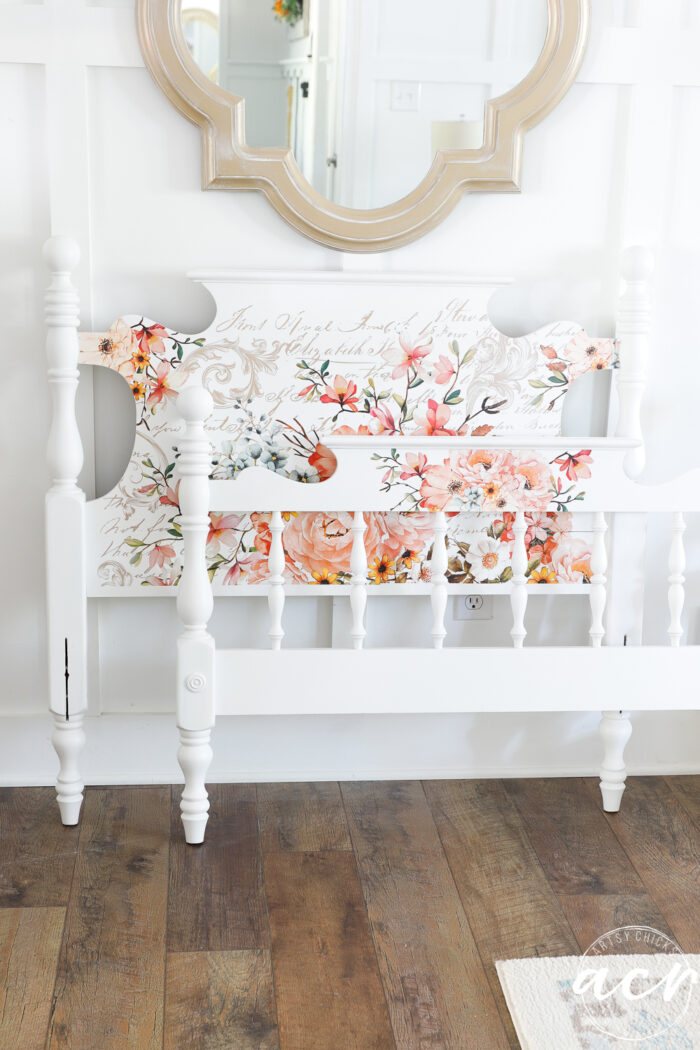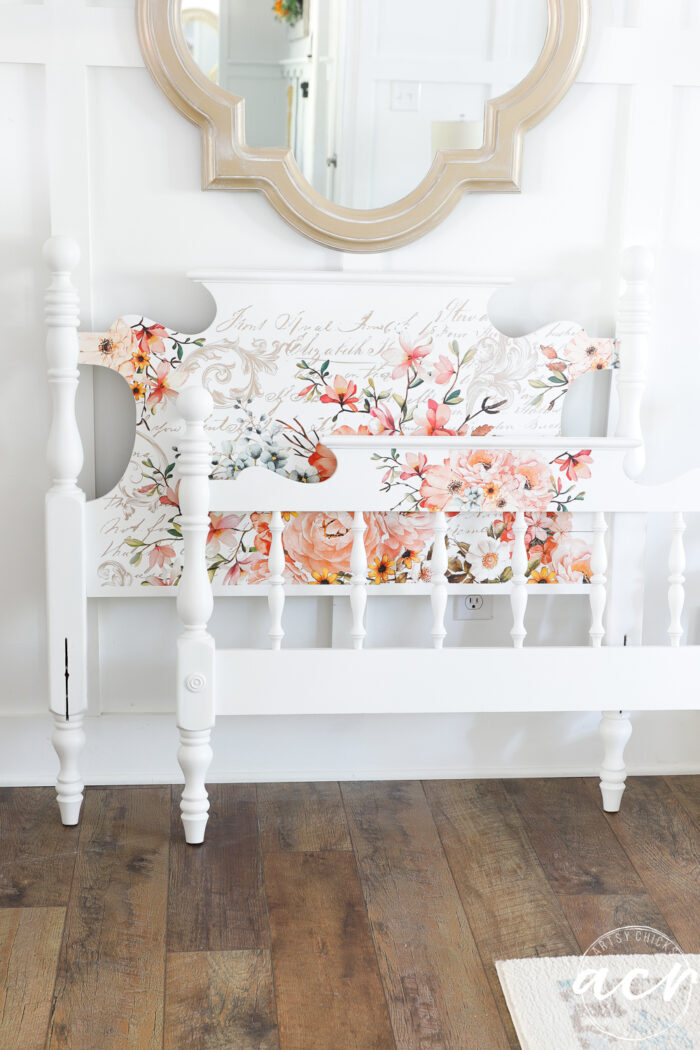 Up close.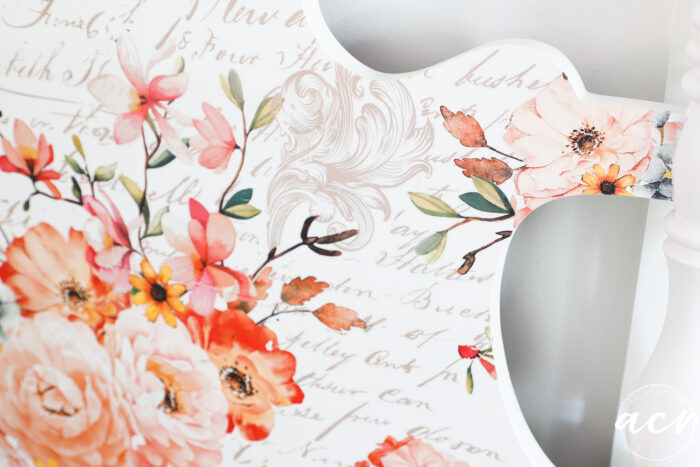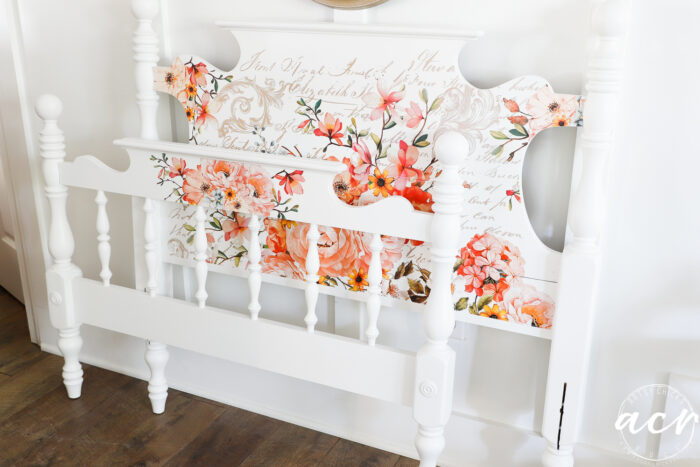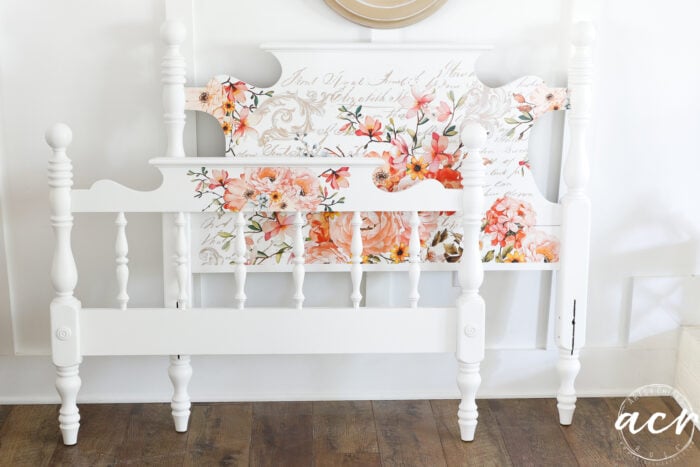 Are you loving these decor transfers too?
They sure do make things fun!
PIN it to save it!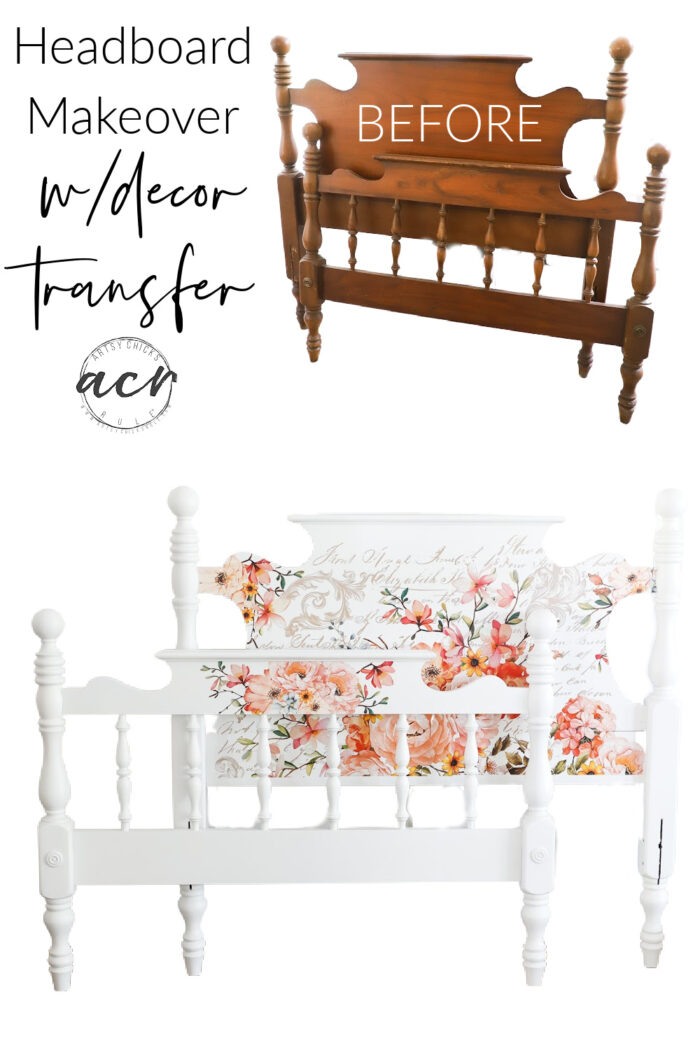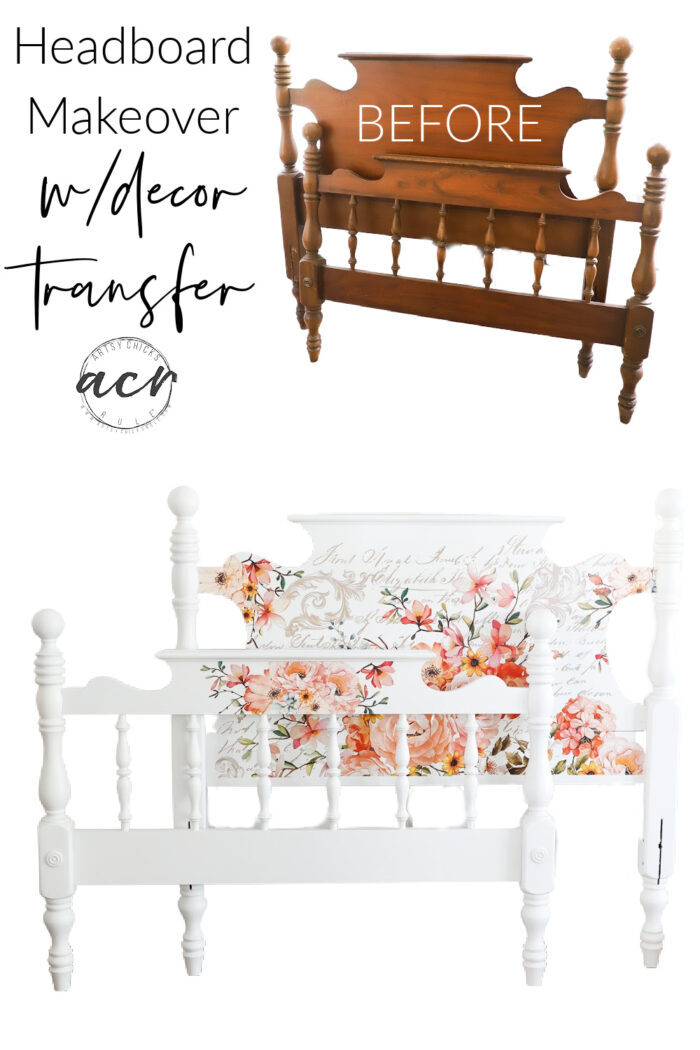 I hope you all have a wonderful and blessed fall weekend! I'll see you back here next week with this!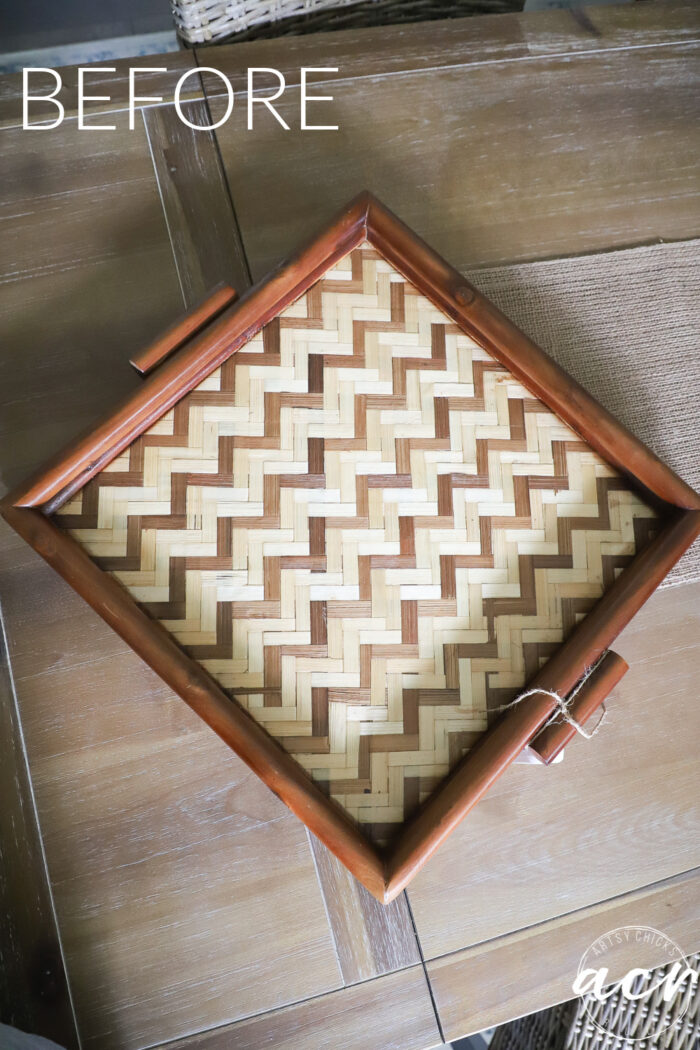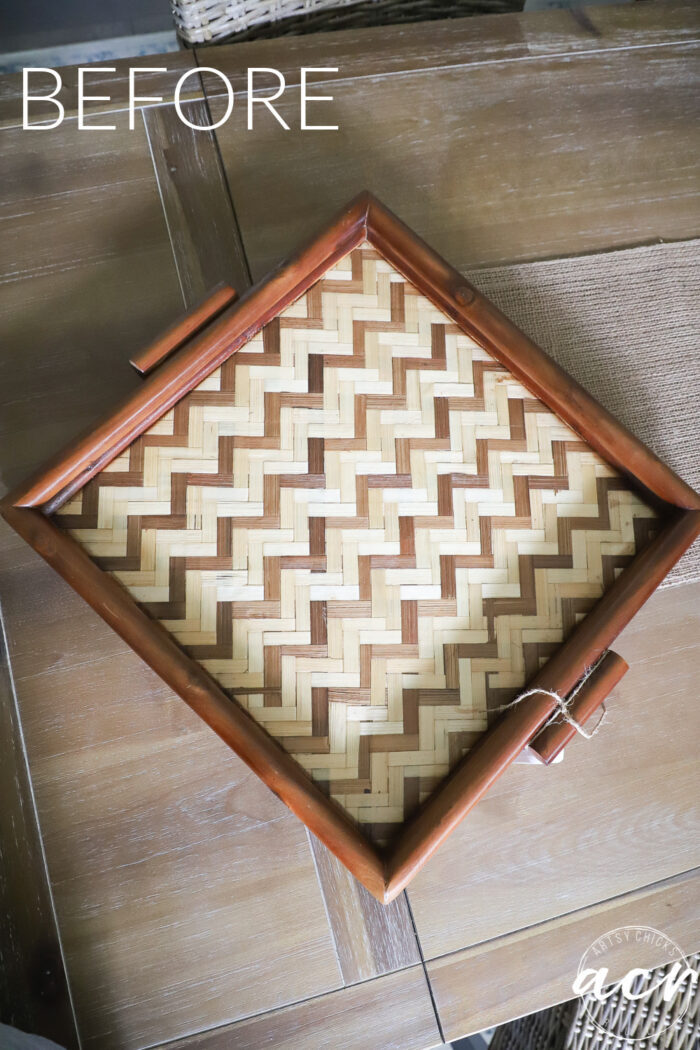 UPDATE!! See it now here!!
xo