Quick Update with Paint (painted vase)
This post may contain affiliate links. Please see disclosures here.
Finding inexpensive home decor at the thrift store and/or garage sales can be a fun way to decorate your home! However, it's sometimes hard to find the color or style to match your decor. Bring it home, add a little paint and you have a brand new look!
I'm sharing a quick little makeover today of a recent thrifty find. You can really decorate a large portion of your home with thrift store and garage sale finds.
But there is a catch.
A lot of times, you have to see it for what it can be, not what it currently is. That can be hard, I know.
But if you love something and it's just not right, don't leave it behind, bring it home and make it just right.
It's usually not that hard as all that's needed is new color (paint) or maybe new fabric, etc.
And as you can see around here, paint completely transforms a piece! Some more than others, but still, transformation indeed.
Quick Update with Paint (painted vase)
I found this vase at the thrift store recently and loved it….almost.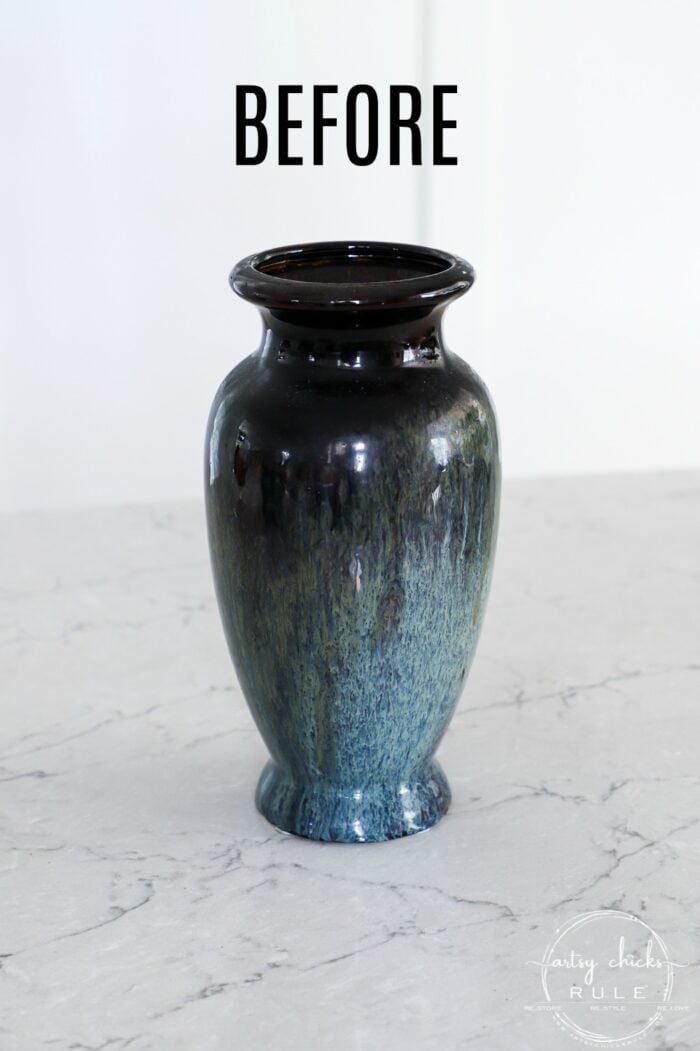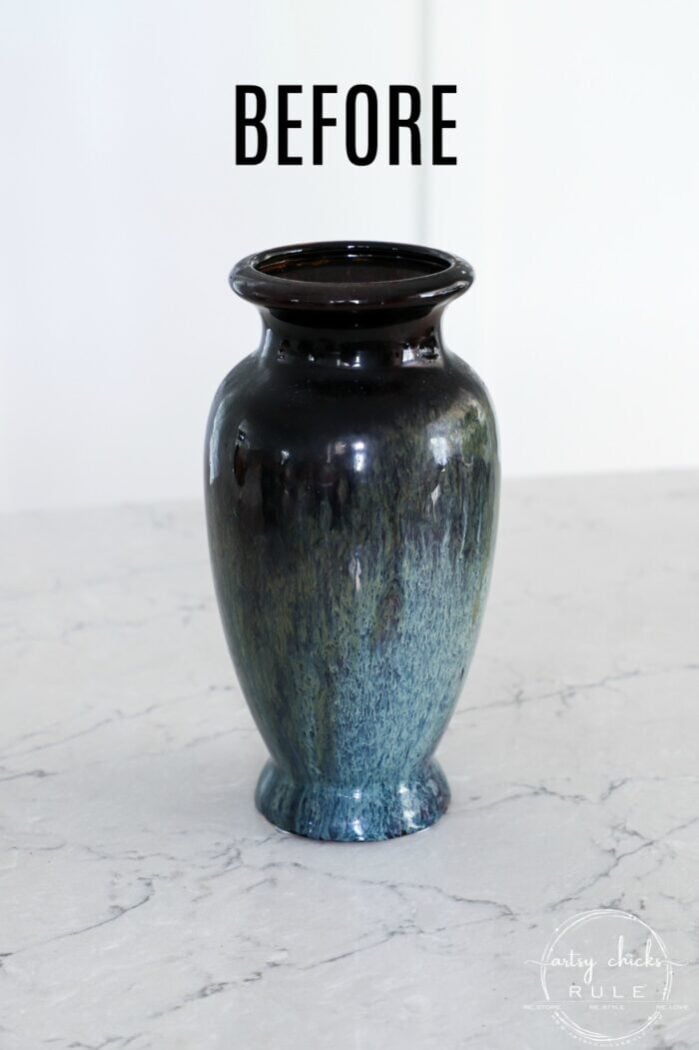 The bottom….beautiful! The top, not so much.
So I figured I'd paint the whole thing just like I did on this gorgeous vase I gave a makeover to.
See the other vase I painted >>> HERE.
However, instead of painting the whole thing, I decided to just add a little gold paint at the top to cover the dark area I didn't like.
Perfect!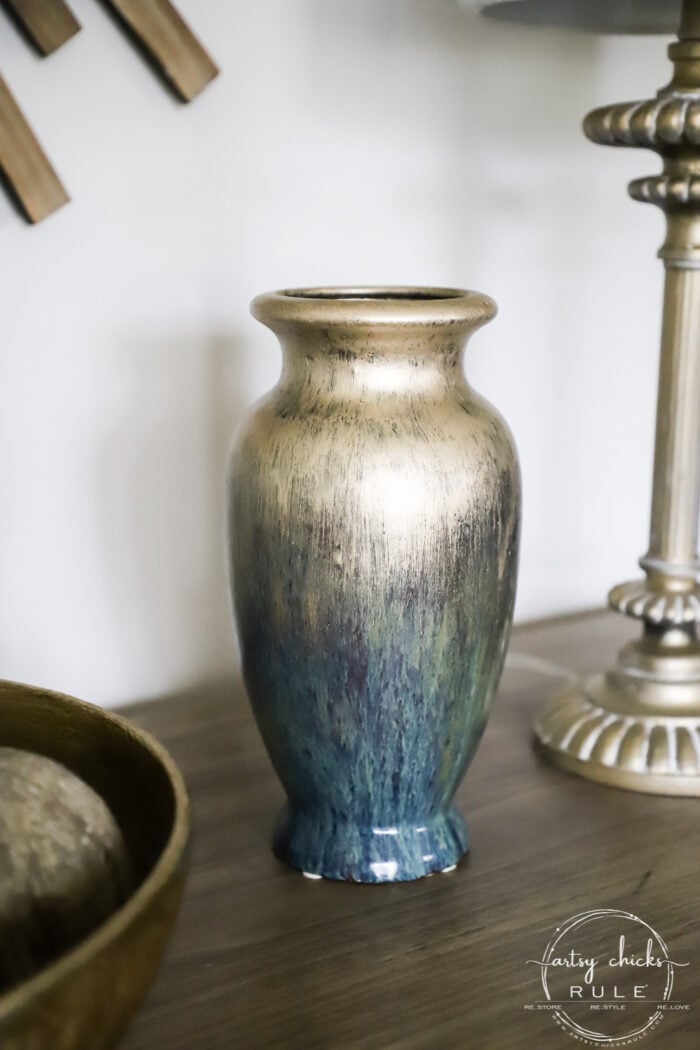 I simply added some gold paint with a chip brush to the top section of the vase. (I'm using a gold paint that is now discontinued but this one is similar)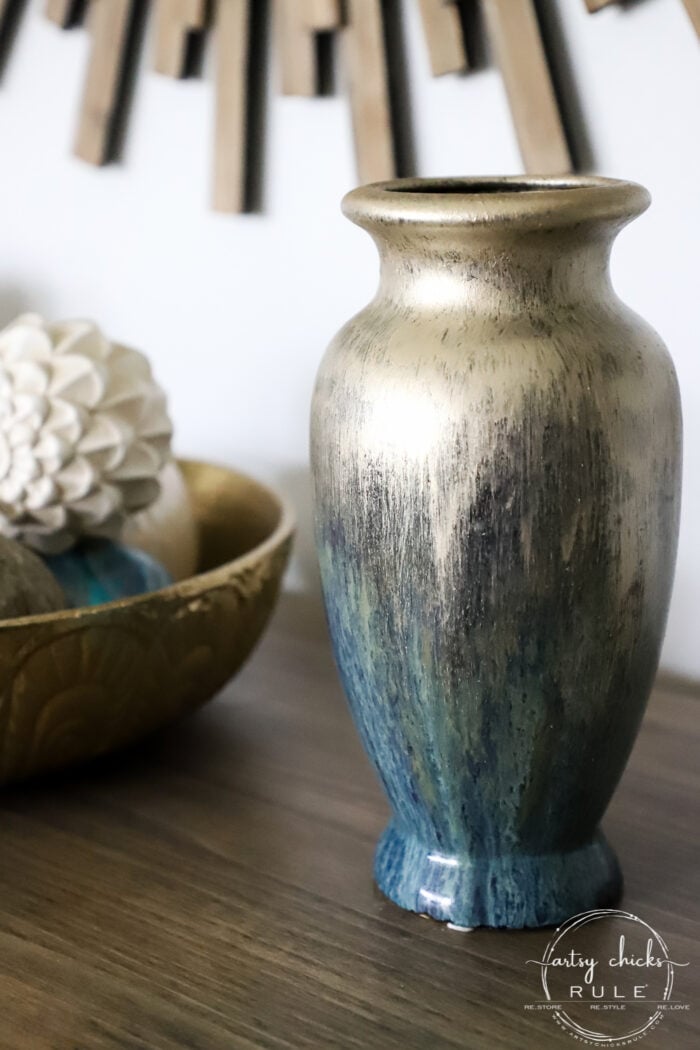 I applied it somewhat heavily on the top where the dark area was and then brought it lightly down the sides and "feathered" out at the end to give a natural look.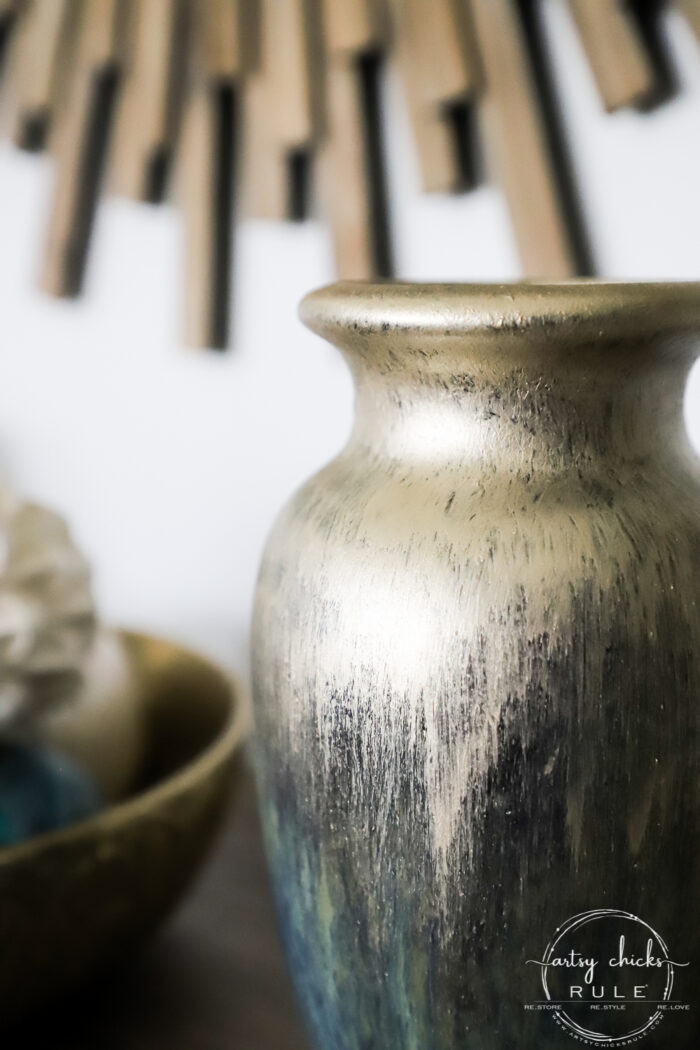 You don't want to use a lot of paint for this. Just enough to cover but not cover fully.
The ends where the paint stops need to look wispy and light.
Maybe you noticed it sitting atop my Aubusson Blue dresser in my spring post recently…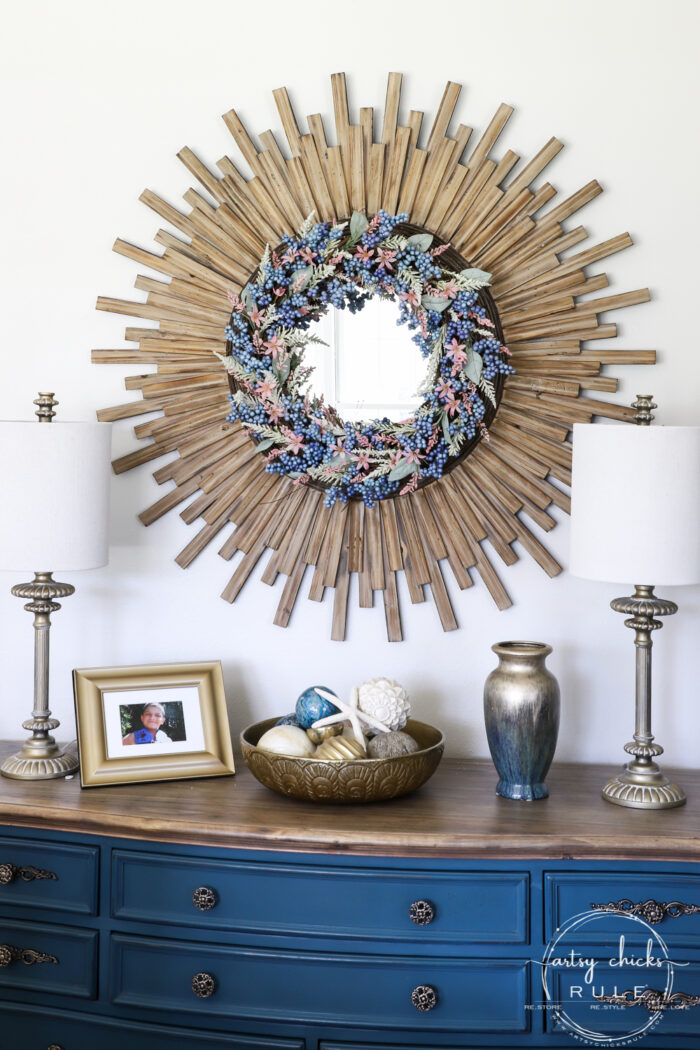 Goes so nicely in here…and I'm sure no one would guess it was a super cheap thrift store find!
The gold goes so perfectly with the bottom half of the vase coloring.
It's a keeper!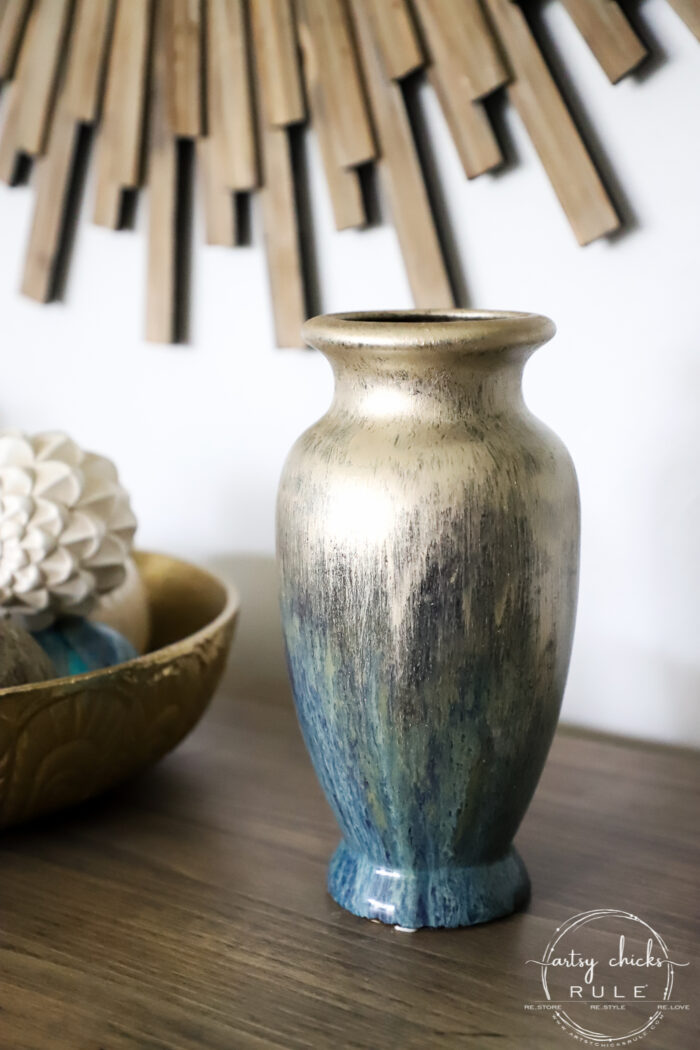 PIN it to save it!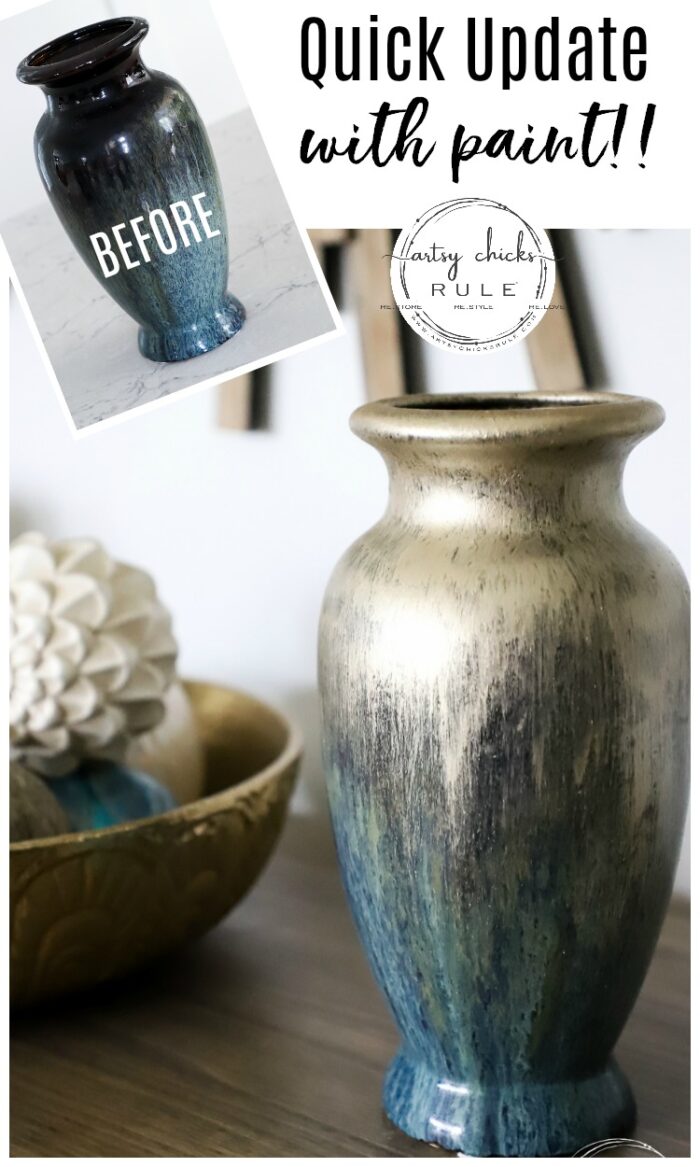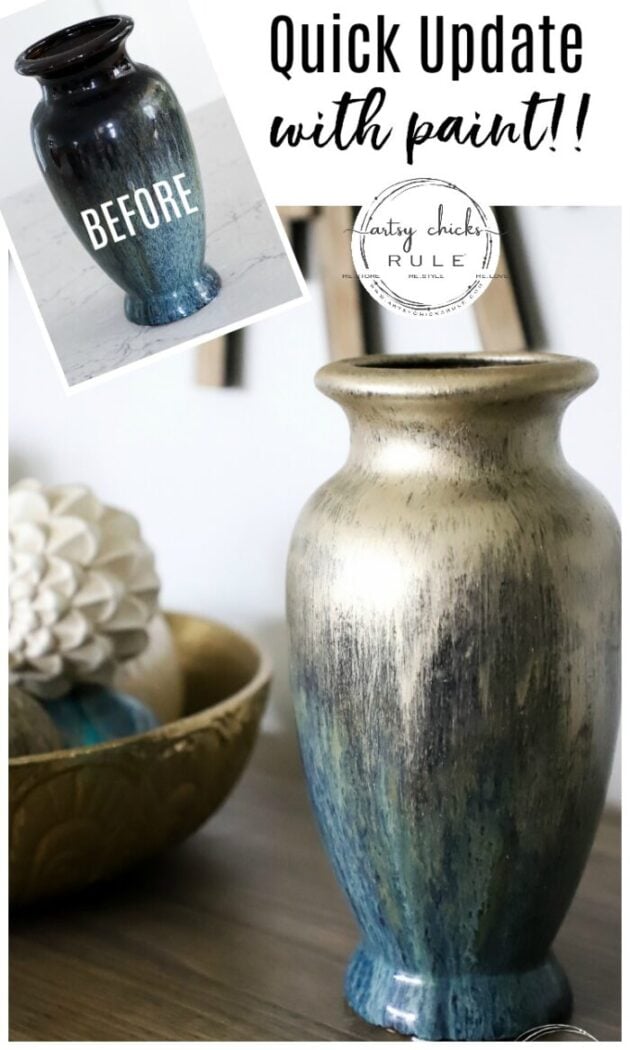 Check back next week when I share what I did with these!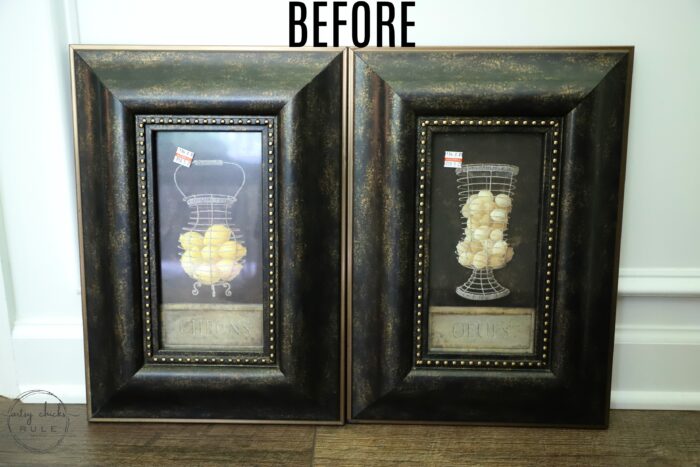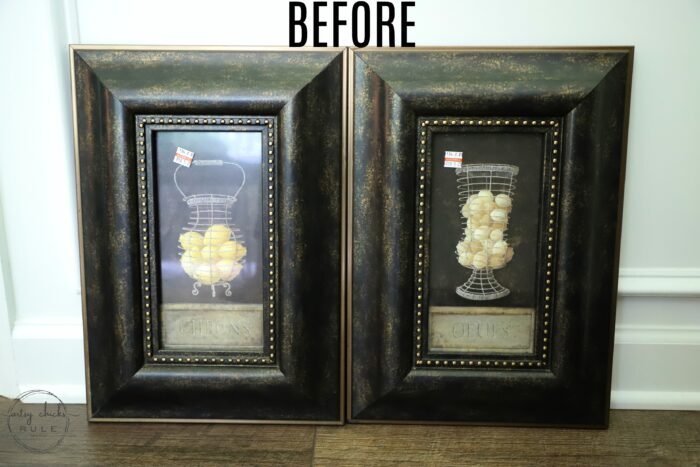 EDITED TO ADD! See them now, here!
I hope you have a wonderful weekend! I've been working on our stairs this week.
Hoping to share what I did to them next week. :) Stay tuned to Instagram…I may share a snippet or two of them there!
xoxo