How To Use Gel Stain (and many project examples!)
This post may contain affiliate links. Please see disclosures here.
It's all about how to use gel stain today and bunches of past projects I've used it on!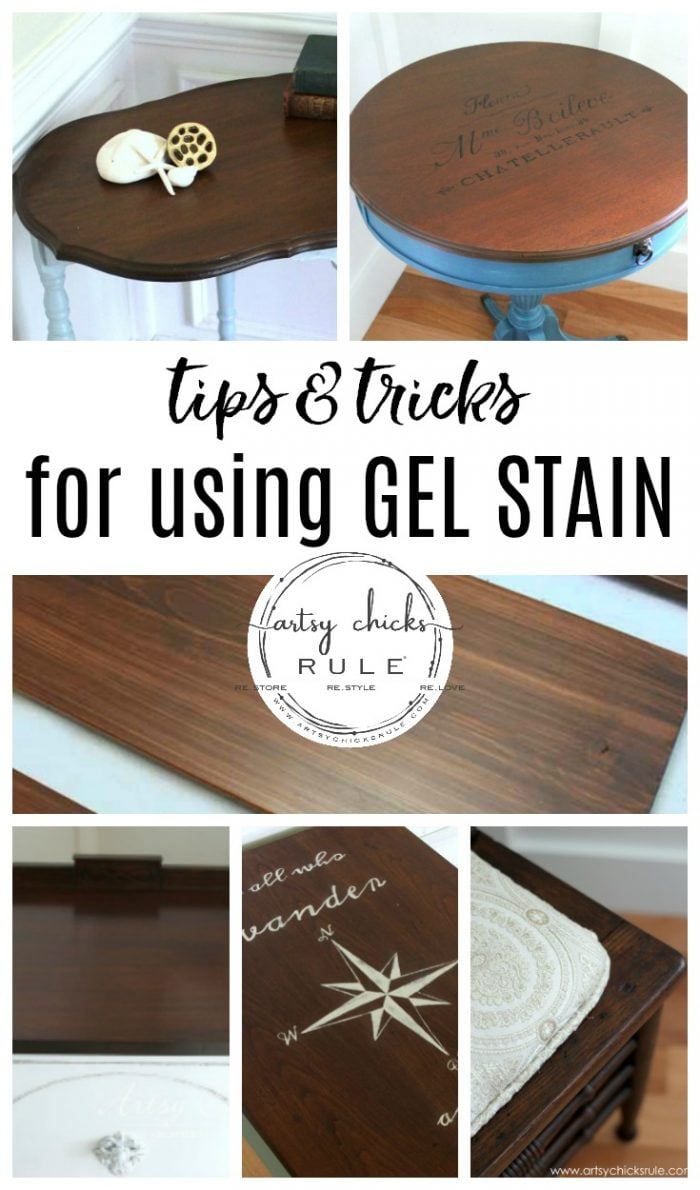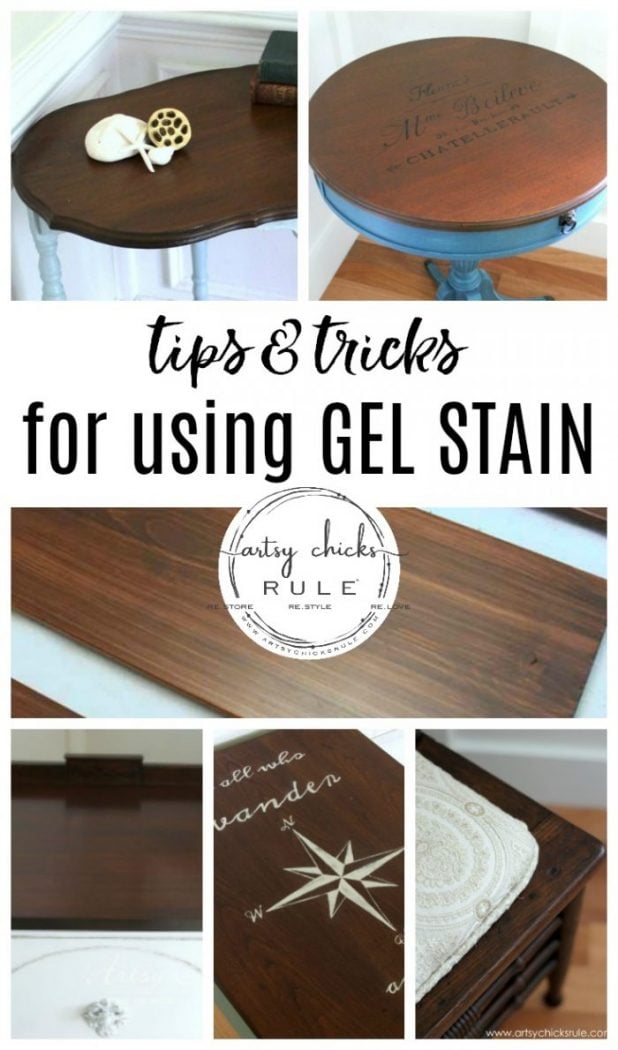 Hey friends!
I'm continuing on the "back to basics" series that I've been working on and today it's "How To Use Gel Stain". (I've linked them all at the bottom of this post in case you missed any of the series)
But first…..we have a WINNER! If you missed it, I sponsored a giveaway here on the blog for my birthday last week.
Well, the winner is Nancy M. I have emailed her and can't wait to send the goodies off ….plus 2 little extra surprises! ;)
For all the non-winners, no worries, I plan to do more giveaways this year.
Things I love and use around here so you guys can try them out and I may even give away a few of the things I make and share here on the blog.
As long as they are not too big and I can wrap them up in a box pretty simply! lol
How To Use Gel Stain
Okay, let's talk about one of my loves in furniture updating.
Gel Stain
A week or so ago I shared another great product for updating old wood. I have used and love that one too.
I have to say, gel stain is probably my favorite, though. However, they really have different uses and purposes, in my opinion.
Or how and when I decide to use them, anyway.
That one is a stain and poly in one type of product, and you can find out all about that method of updating old wood, here. >>> "How To Restain Wood Without Stripping"
So, for the first part of this post, I'll go over tips for use, best practices, topcoats, and just basically how to use gel stain, etc.
I mainly use this product for refreshing old finishes so most of this "how-to" post will speak to that. You can absolutely use gel stain on raw, unfinished wood too, however. ( I have shared those projects further down)
Then I'll share links to 10+ projects I've done using gel stain.
What kind of prep is needed for gel stain??
First things first, clean (and dry) the surface you are going to apply the gel stain very well before beginning.
Quite honestly, I've not had to do very much prep for any piece I've done before using it.
However, there are some things to consider and keep in mind.
Shiny, well-intact finishes will not play very nicely with gel stain or any stain, for that matter. If you have a very shiny surface, this stain is going to sit right on top and not really do very much good. It doesn't sink into the wood as traditional stain does, but it does soak in somewhat. (unlike the other stain product I mentioned above, which completely lays on top)
If you have a shiny finish, you will need to lightly sand it with about 320 or so grit, sandpaper, or sanding block.
The best rule of thumb, for almost anything you are "reviving", is to at least quickly run the sandpaper over the finish before applying the gel stain.
Be sure to wipe down all dust before applying.
If you are applying to natural, unfinished wood, the prep would be the same as any traditional stain application.
In this case, you can either use a wood conditioner beforehand or simply apply the stain. It's not necessary, however, but I like to use the wood conditioner because it helps things stay more even, and if using something like Java Gel Stain, it will keep it from overpowering the piece with color. (unless that very dark shade is what you are after)
It's always best to test your chosen stain color on the wood you are using, if possible. (test on the back side, inside, or underside, if that is available to you)
How do I apply a gel stain?
First, be sure to stir the gel stain well.
You can apply it with a natural bristle brush, foam brush, or cotton rag (this last one being my favorite way).
If you are applying it in layers, and not wiping away, you will want to apply it similarly to how you would apply a poly product. (my least favorite way to use gel stains)
With this type of stain, you don't want to apply too thickly. Apply sparingly.
Be sure to pull the stain away from the edges where it will pool, etc., otherwise, it will look darker in those areas.
The best way to get a feel for this type of stain and application is to practice applying it on a scrap piece of wood before you begin your project.
If you will be applying more than one coat in this manner, be sure to wait 3 days before applying a second, or subsequent coat.
And again, be sure you don't apply the coats too thickly.
If you are using it to darken, or simply refresh a finish, then use a cotton rag to apply and then wipe away some of the excesses.
Apply liberally, and gently wipe away the excess. Be sure you don't wipe too hard to remove all the stain you just applied. (you don't want to wipe in the same way you wipe traditional stains)
If you want more color, apply more coats with the same process, waiting about 24 hours in between.
This is my favorite way to use a gel stain.
You can mix the different colors to come up with a color that is a better fit for your project than what is available.
Be sure to let it cure before applying a topcoat.
What kind of top coat can I use with gel stain?
I like to use High Performance Top Coat (water-based) over this stain. However, since one is water-based and the other is oil-based, you must wait at least 3 days to apply the water-based poly. If the stained finish is still tacky, wait another day or so to apply the poly.
You can also use oil-based poly products to seal the finish as well, such as this one and this one.
You can use up to 3 coats of poly, depending on how much use and abuse your piece will get.
Cleanup for oil-based products like this type of stain is mineral spirits.
Why should I use a gel stain?
It is different from traditional stains in many ways. One of which is consistency.
It is pudding-like unlike the liquid consistency of traditional stains and because of that is easier to control.
Which translates to easier to use. That's always a win in my book.
Since it mostly lies on the surface with less penetration than traditional stain, it's a little more predictable and produces a more even color.
You don't have to strip the wood down bare to use it.
You can easily and quickly update old, worn furniture.
Shortens the time of any project where staining wood is required.
………………………………………………………………………………………………………..
Have you used a gel stain before?
I hope this will help you to learn how to use gel stain so you can use it on your projects too!
Here are a few of the projects I've used gel stain on so you can take a look at each.
How they began and what this product did for them. (and how simply it did so)
Be sure to pop over and catch the "BEFORE" photos on all of these.
You'll want to see the magic it created on all of these beautiful finishes!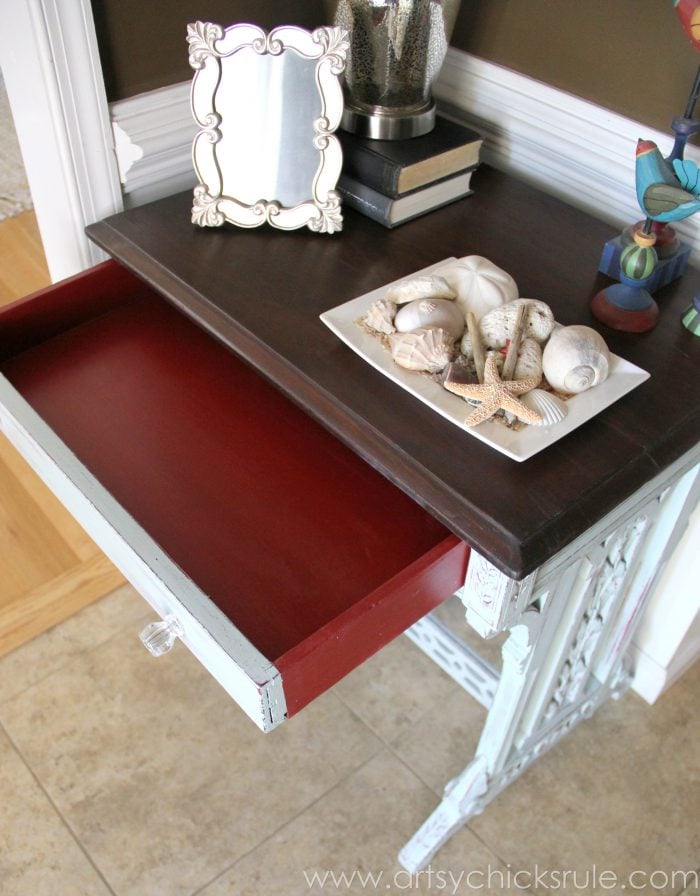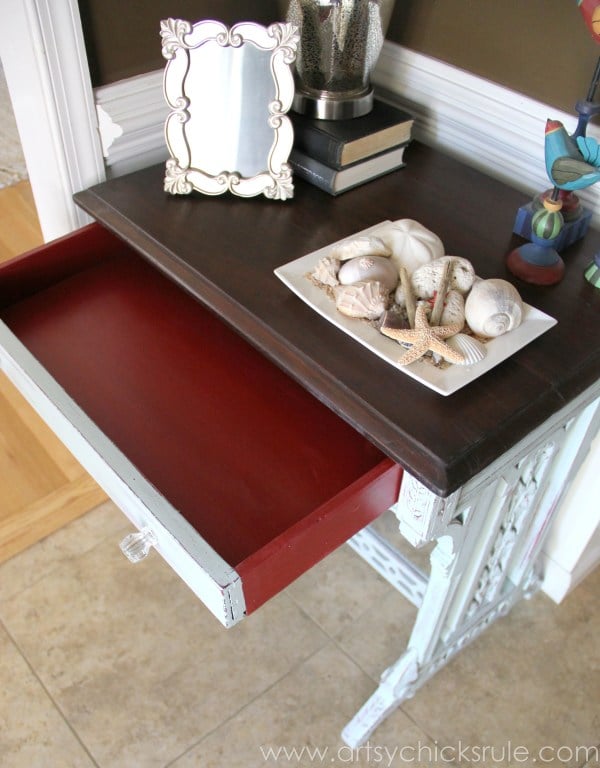 See the before and details, here >>> Antique, Spoon Carved, Writing Desk Makeover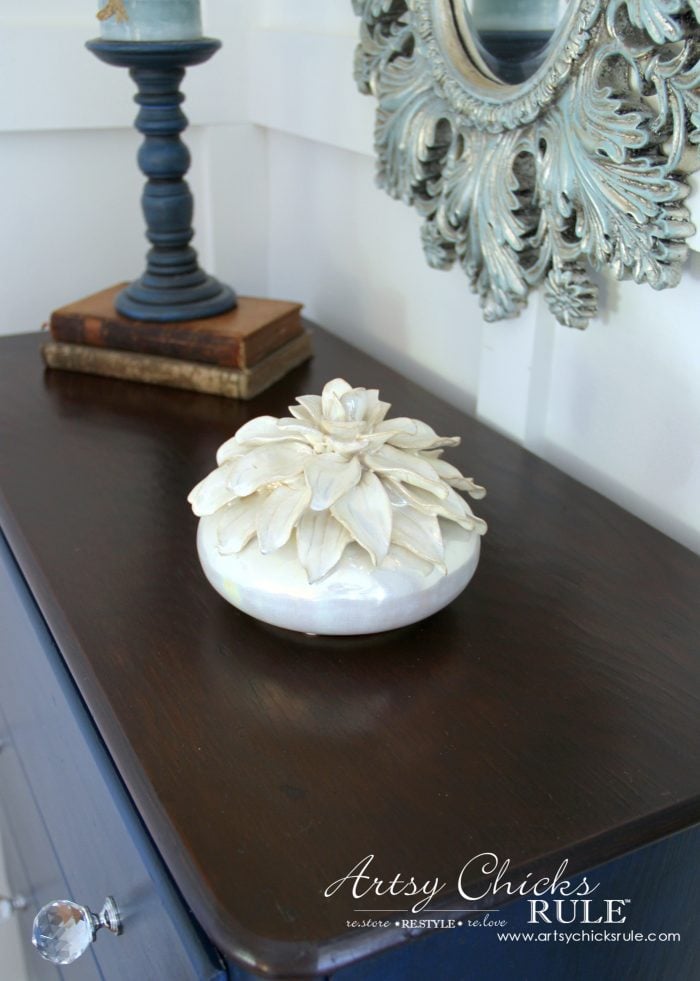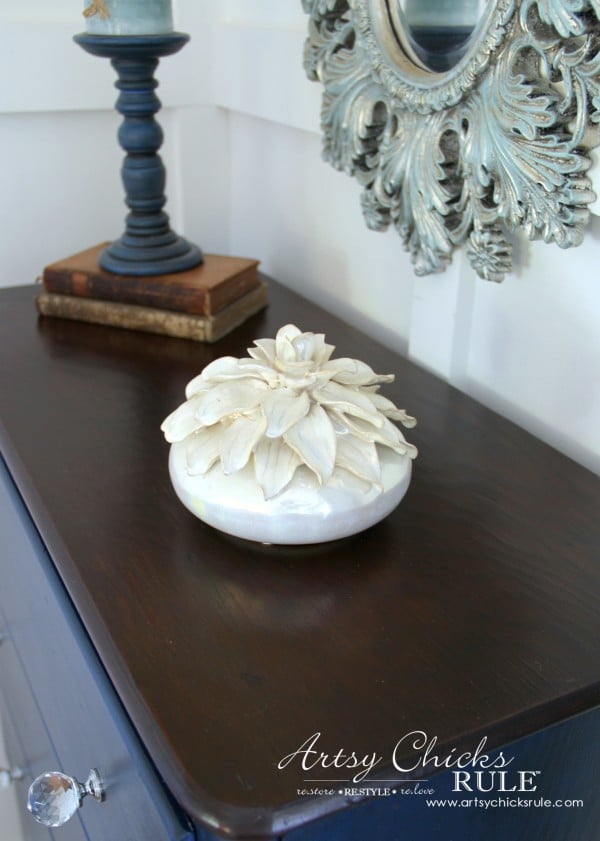 I know we are talking "how to use gel stain" today, but the blue on this chest of drawers was one of my favorites!
See the "before" and all the details, here >>> Blue Chest Makeover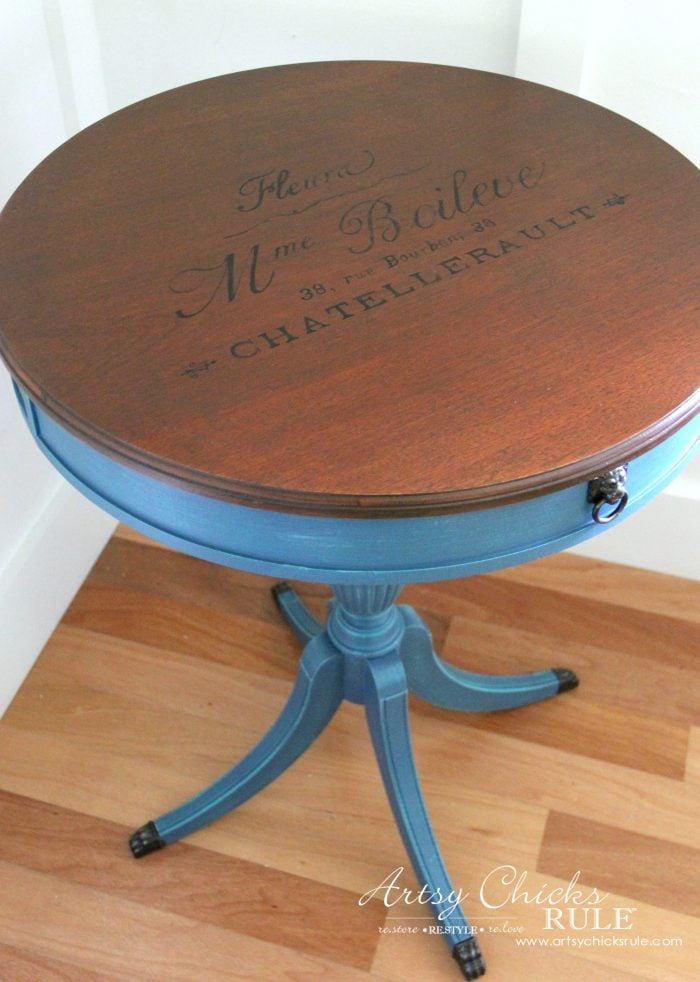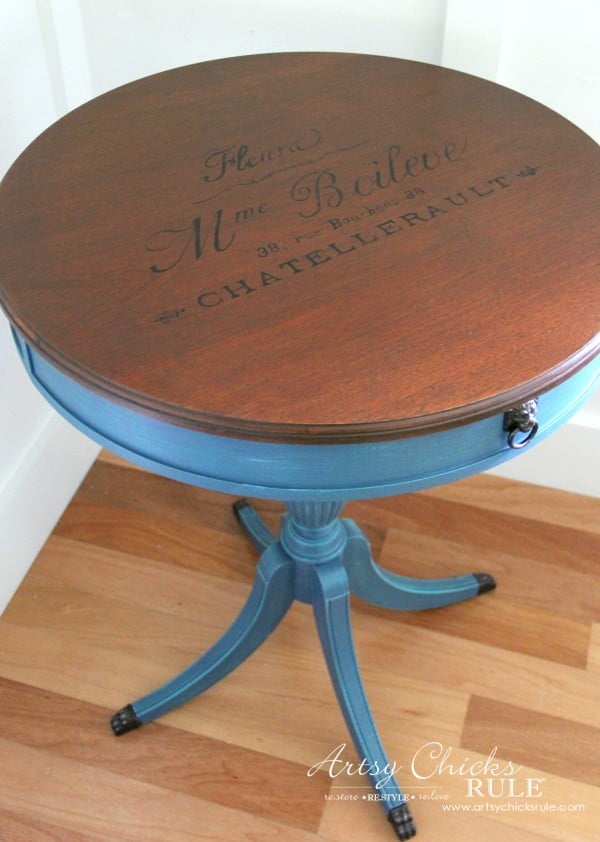 Another blue favorite! And a 2-step dry brushing effect. (with 2 different colors)
See how the top just shines now compared to what it looked like before, here >>> French Round Table Makeover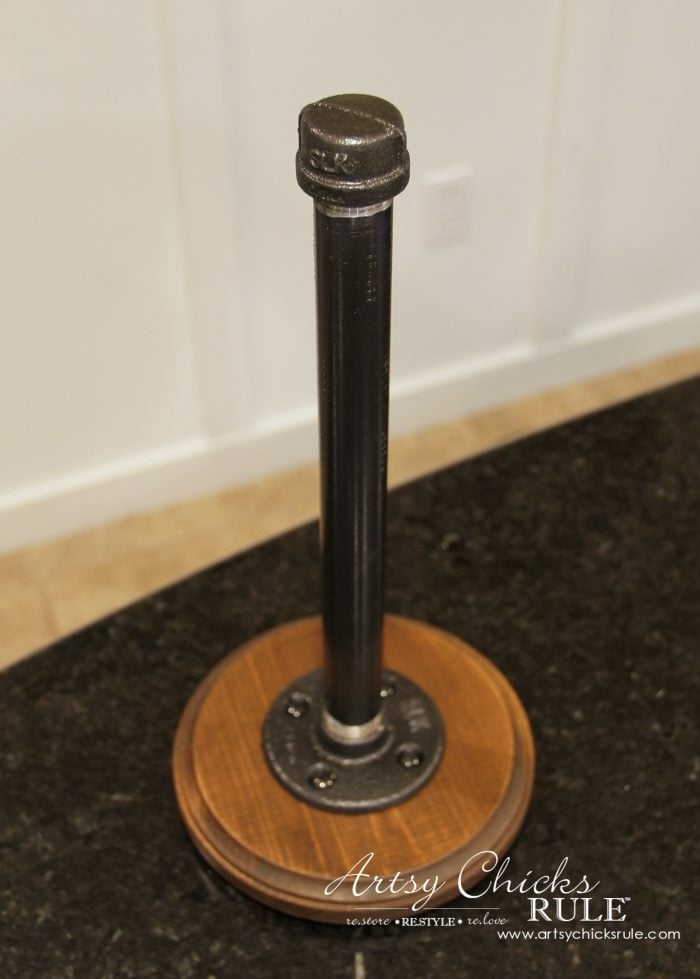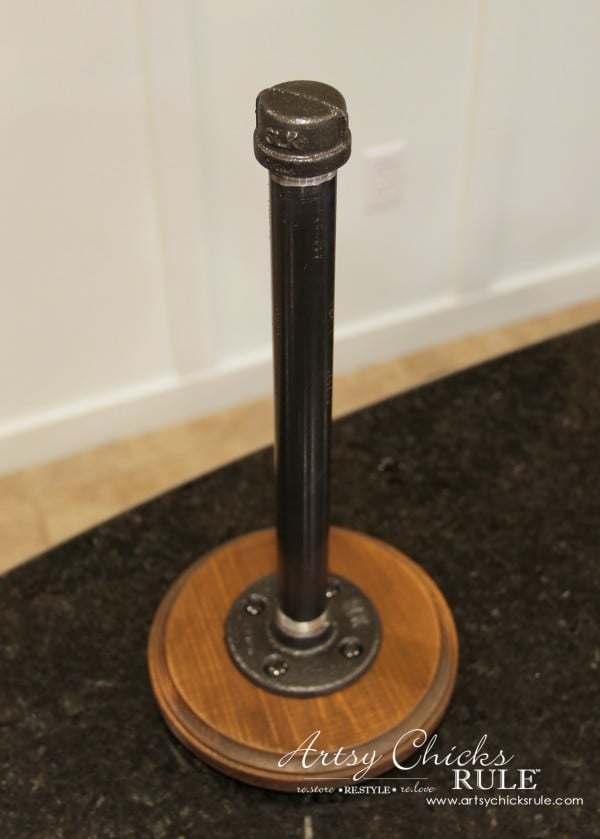 I made this paper towel roll holder out of a pipe and a wood medallion.
Hop on over to see how I used this stain raw wood for this one, here >>> Industrial Style Paper Towel Holder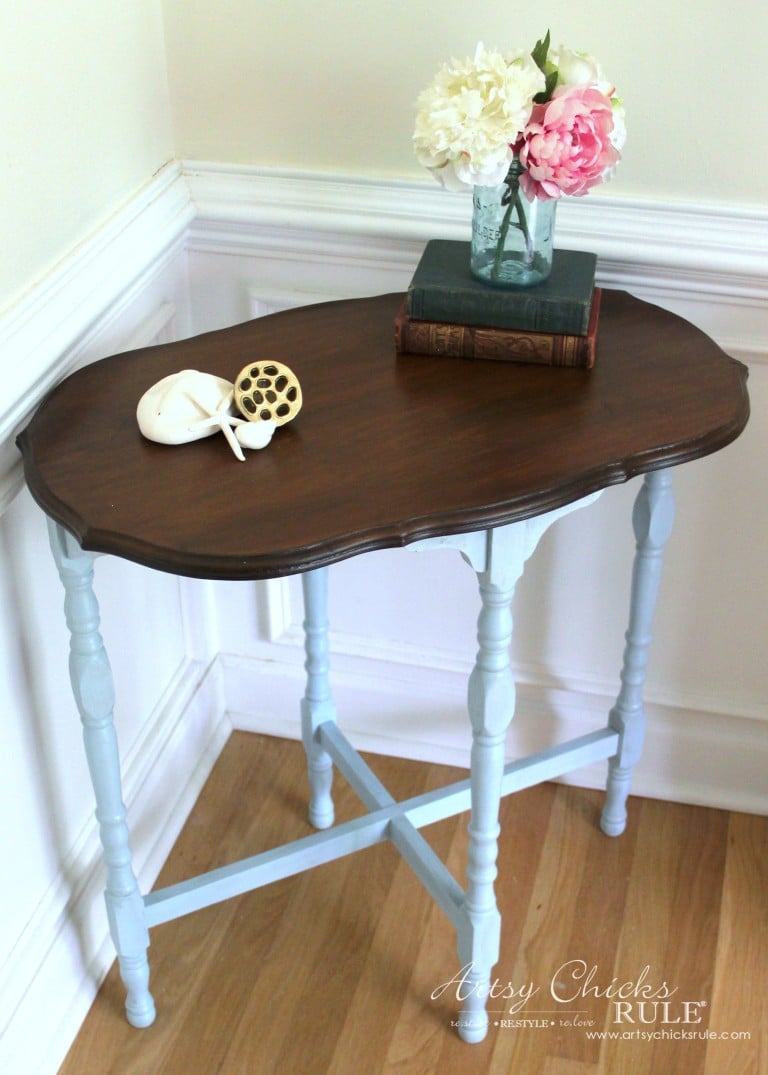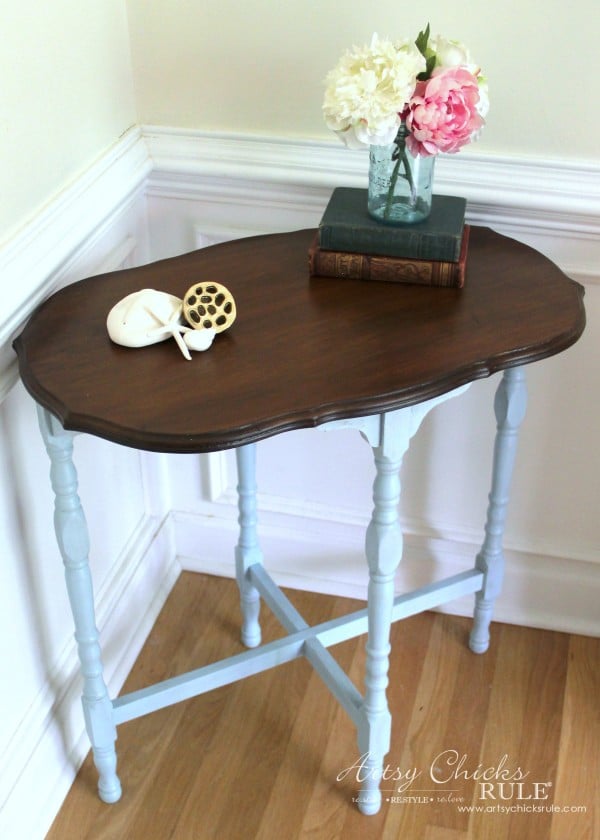 You won't believe what this one looked like before! Gel stain for the win, for sure.
See it "before" here >>> Side Table Makeover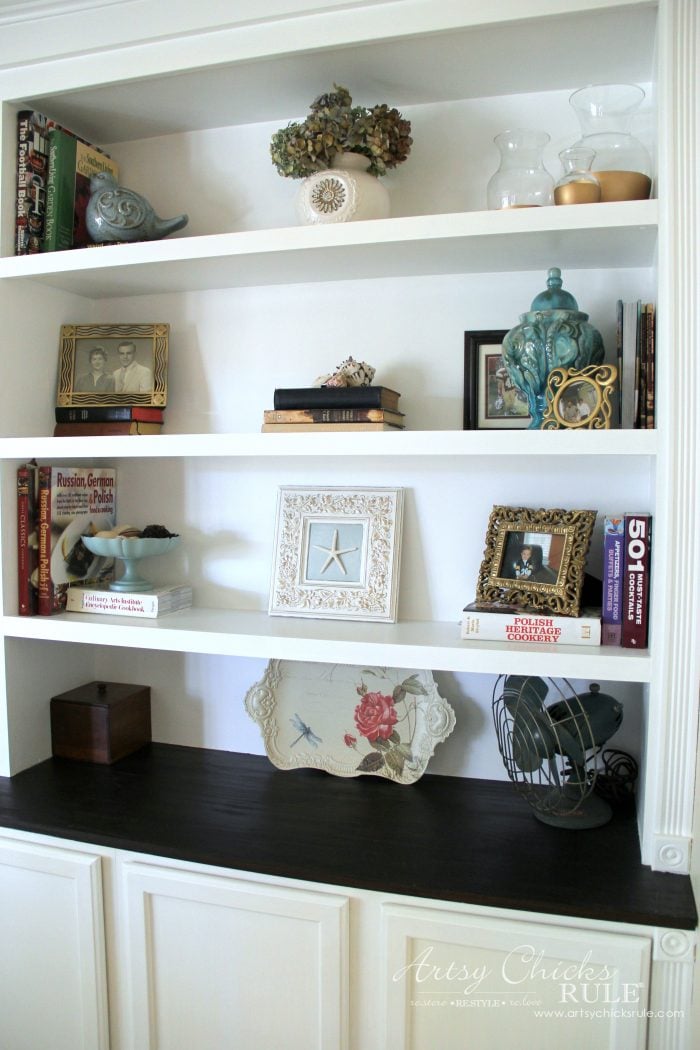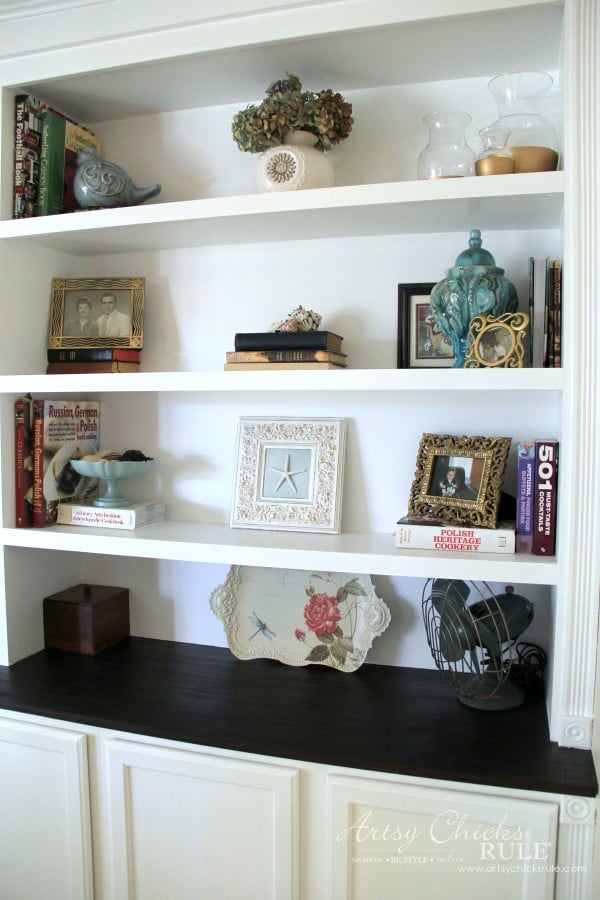 And as an example of just how dark Java Gel can be on natural wood.
Hop over to see more, here >>> DIY Built In Bookcase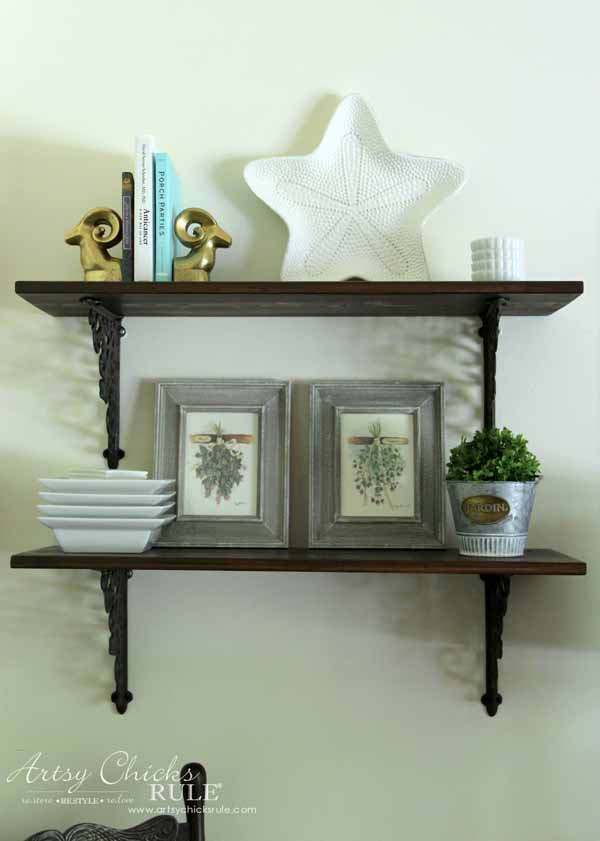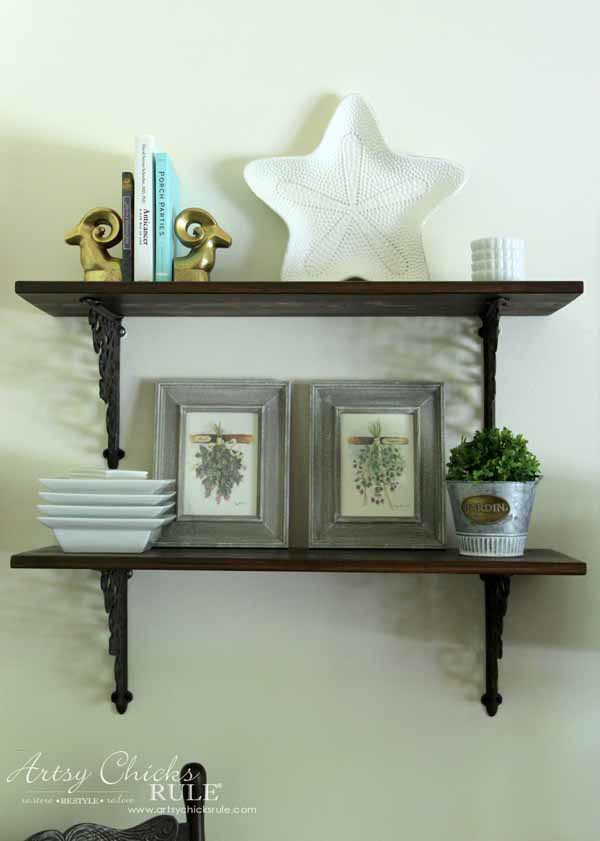 Dining room shelves we made and used this stain.
Another raw wood use BUT with a mixed stain which came out a very nice color.
See what we used and the details here >>> DIY Wall Shelves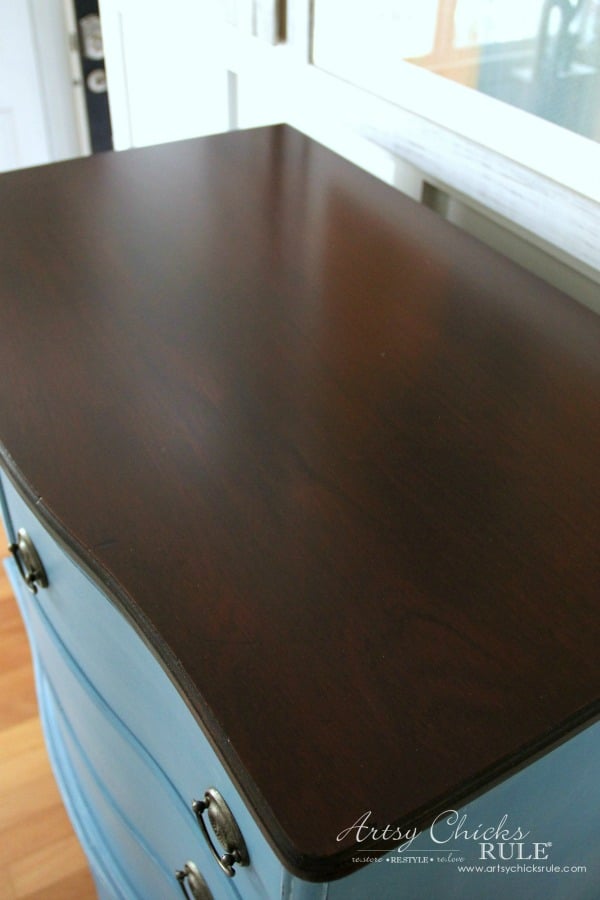 I actually removed the old finish on this one with Citristrip (so easy, this stuff!) and then applied the stain.
Turned out great!
See what it looked like "before", here >>> Giverny Dresser Makeover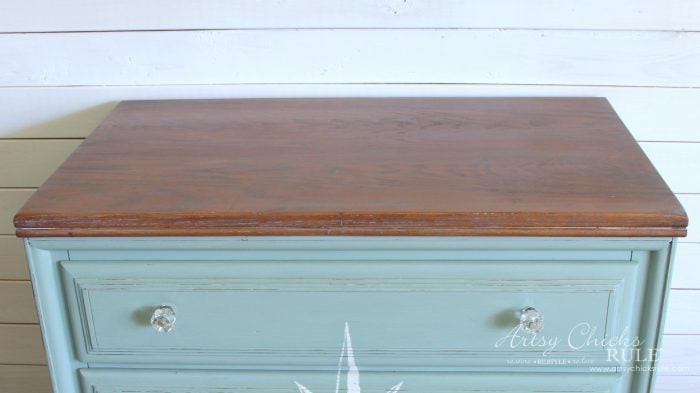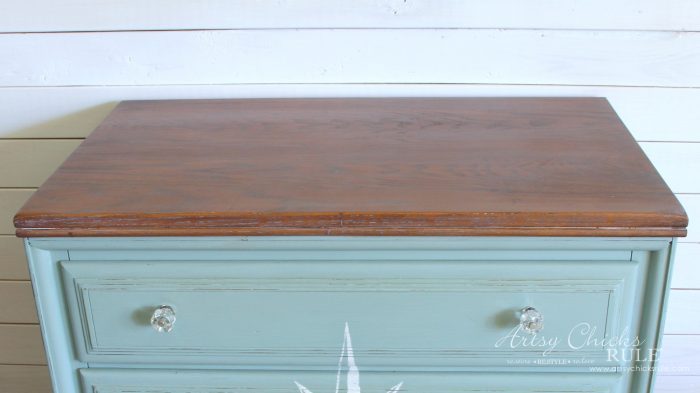 This is another one that I used Citristrip on first.
See it "before", here >>> $20 ReStore Dresser Makeover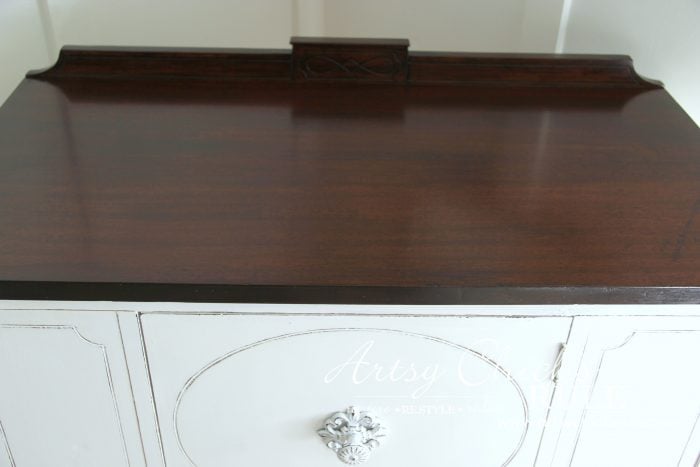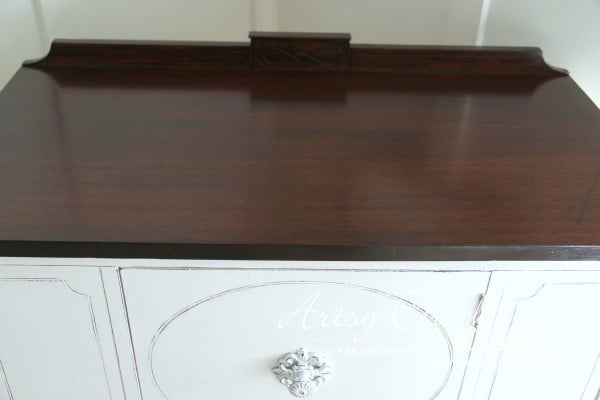 It's amazing stuff, I tell ya!!
See the "before" state of this one, here >>> Sideboard Makeover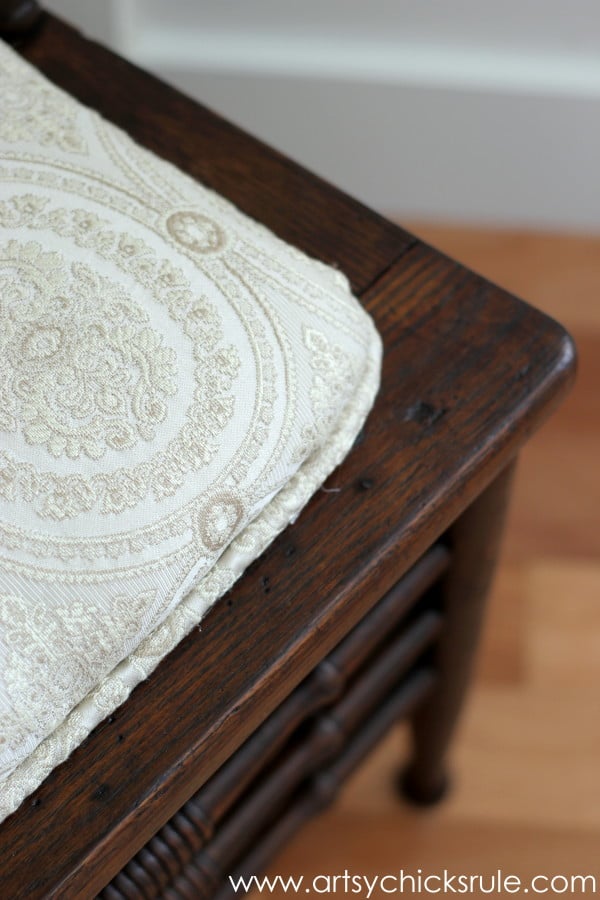 This was an oak-y orange color, believe it or not!! Gel stain to the rescue. (basically no prep other than a good cleaning!)
See it "before", here >>> Press Back Chair Makeover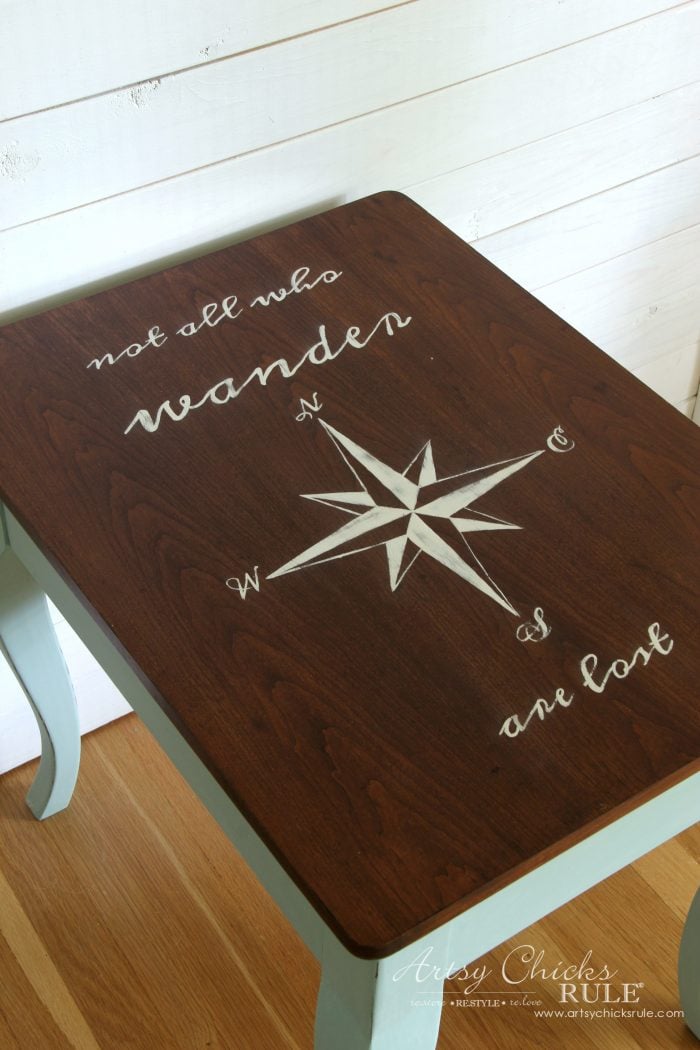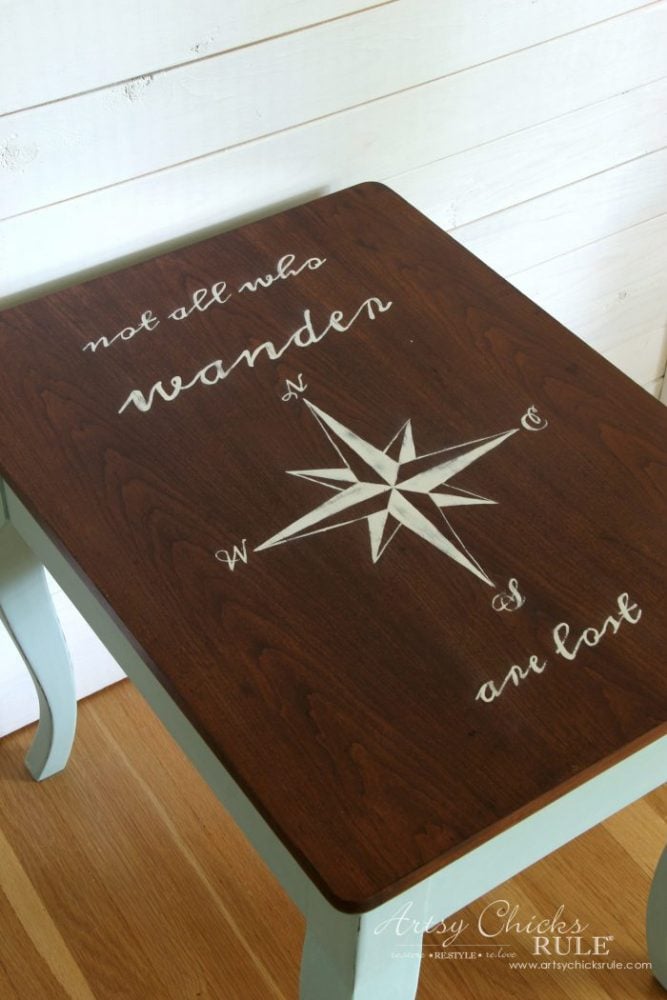 Another one that was a totally different color before I began.
See it "before", here >>> End Table Makeover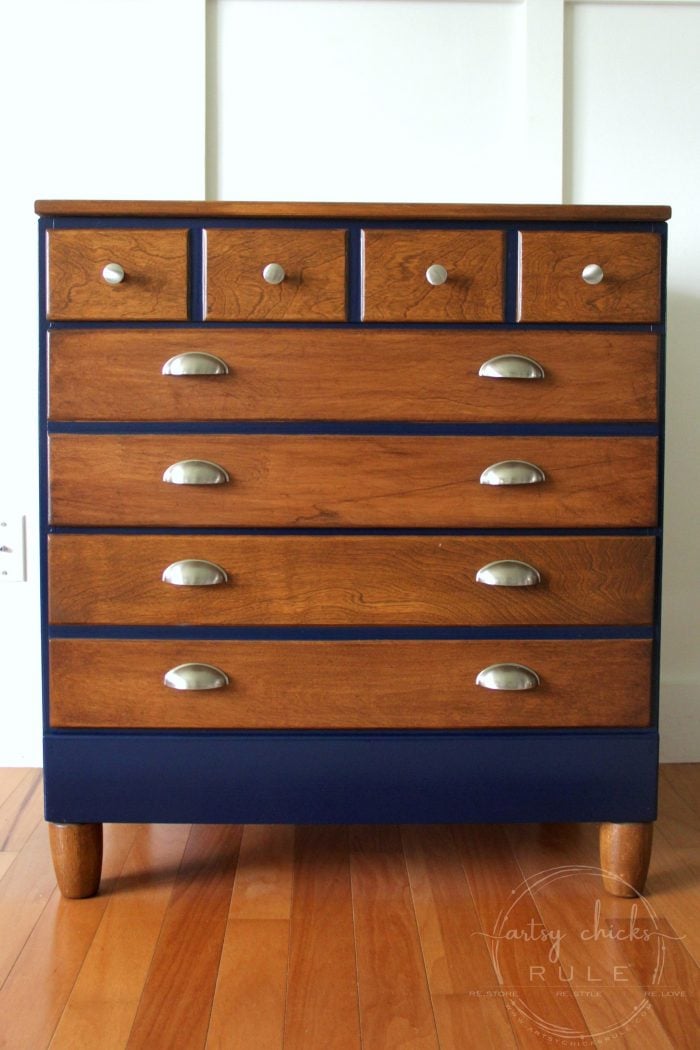 One of my absolute favorites from last year.
This one got all kinds of gel stain love. (and one I actually sanded first…but it didn't turn out as expected!!!)
See how I turned it around with it, here >>> Coastal Blue Dresser Makeover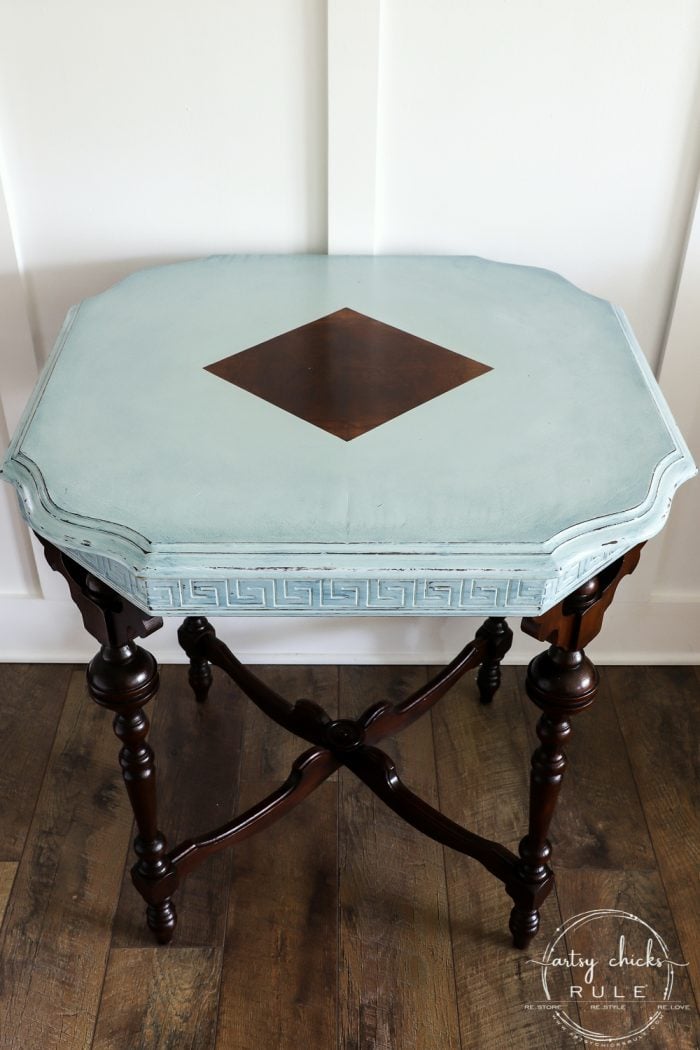 This beauty….seriously only needed the tiniest of "touch-ups" with gel stain.
See it "before", here >>> Antique Table Makeover
And the very latest project with gel stain…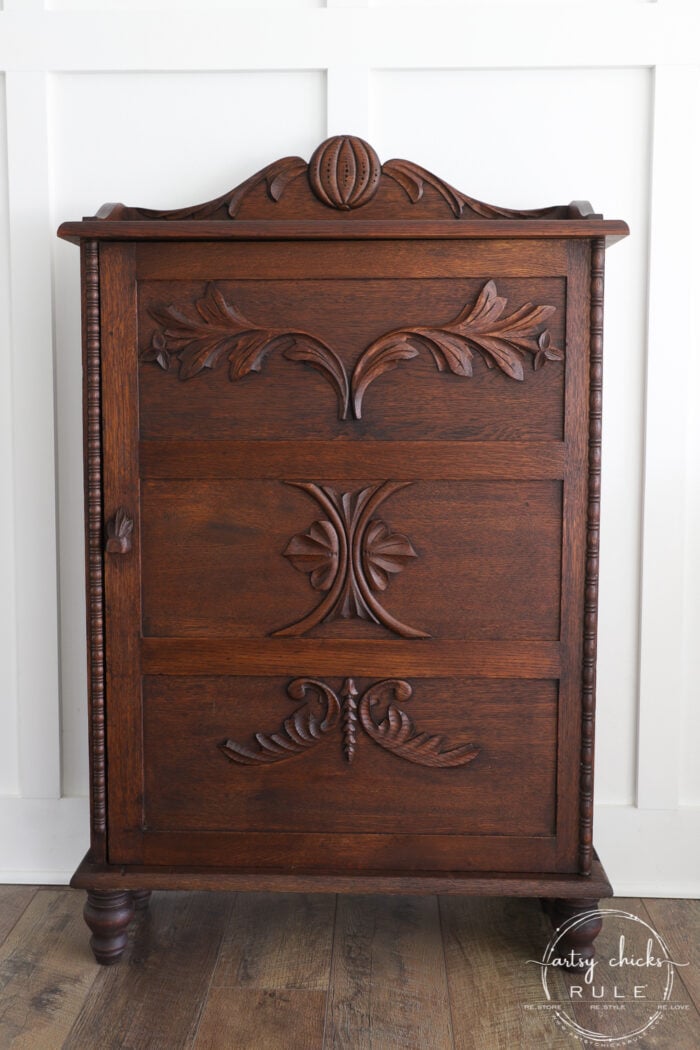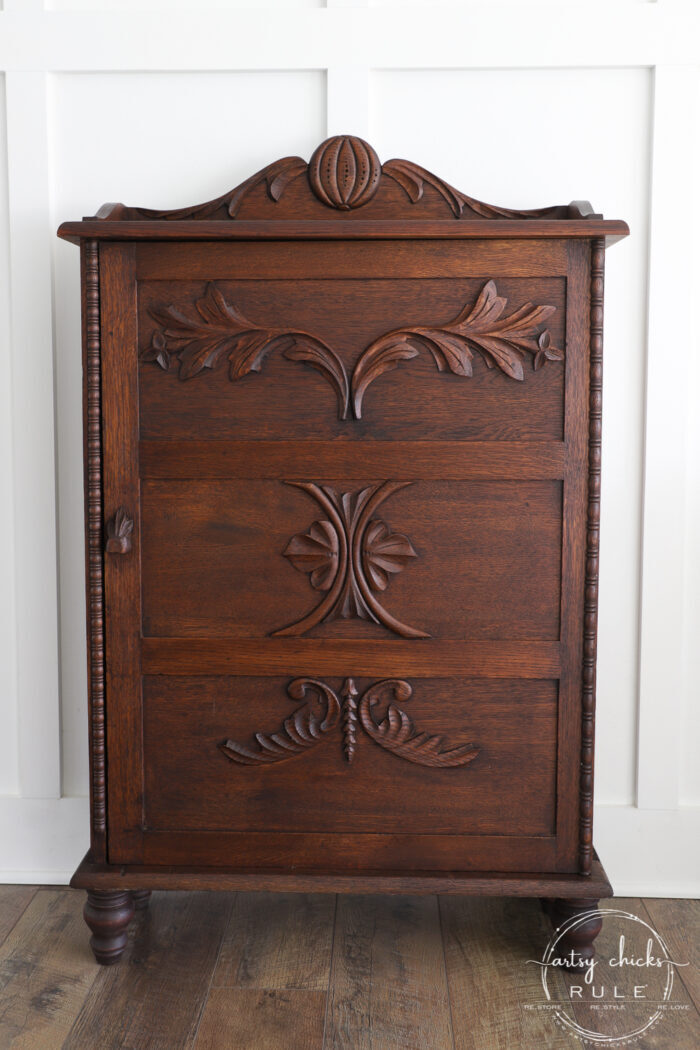 A true labor of love! (but it was simple ;) )
See how it started and what I had to do to it, here ……."Gel Stain Cabinet Makeover"
…………………………………………………………………………………………………………………..
Clearly, I'm a fan. ;)
Here are a few of the products I've mentioned (or are related to) in this post:
I hope this will help you with your next project!
PIN it to save it!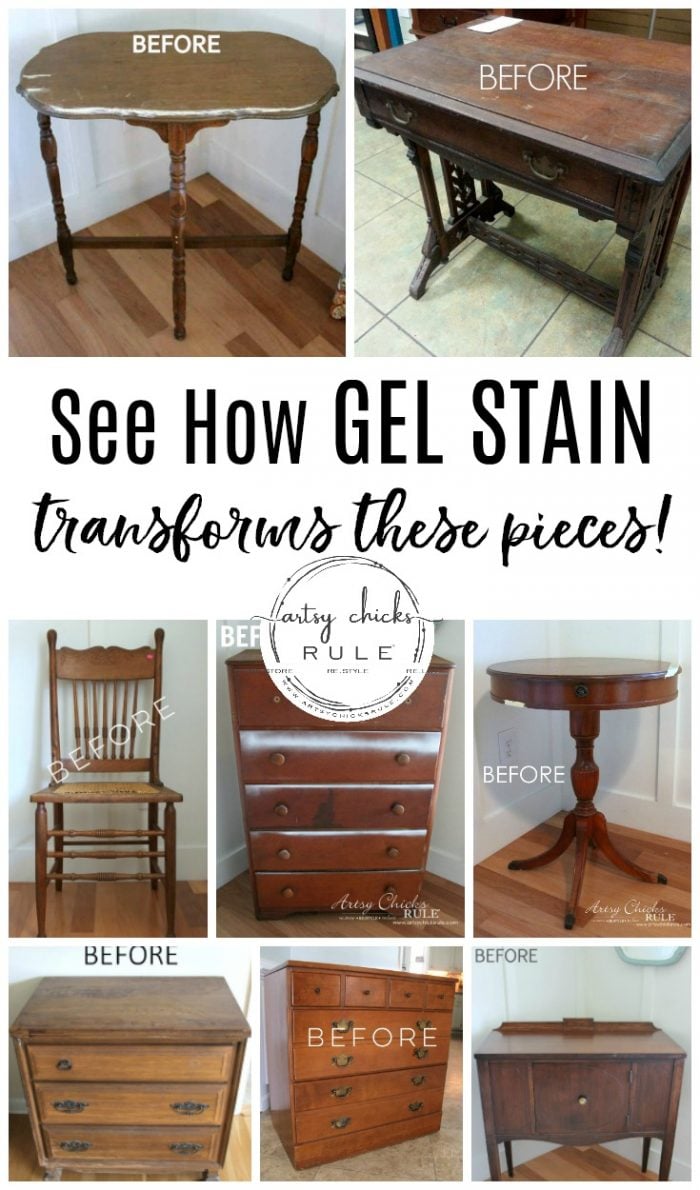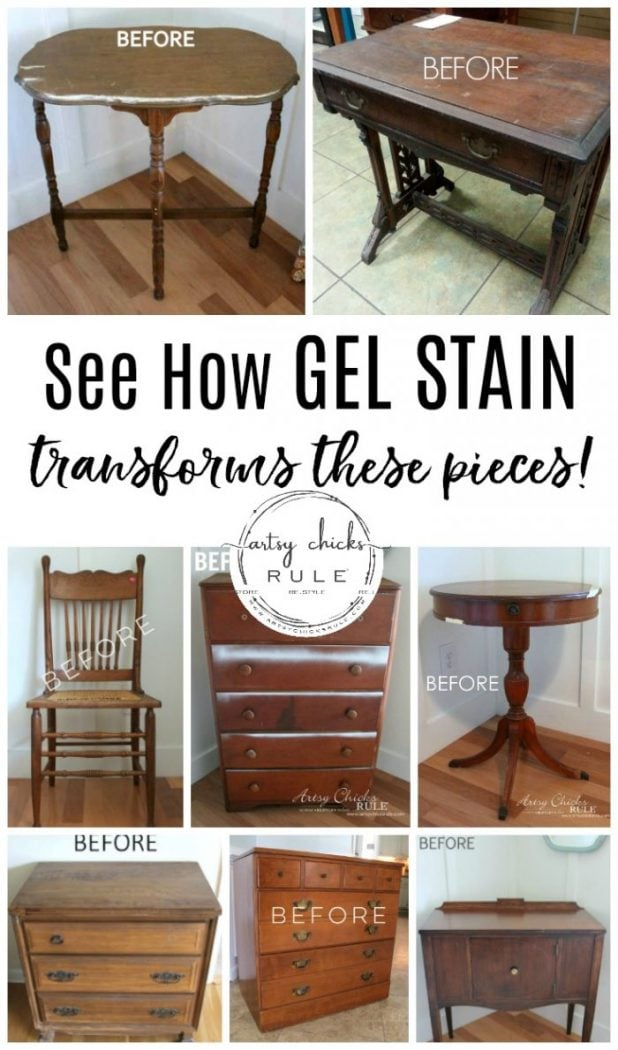 More posts in the "back to basics" series:
I'll see you back here on Thursday with this brand-new makeover!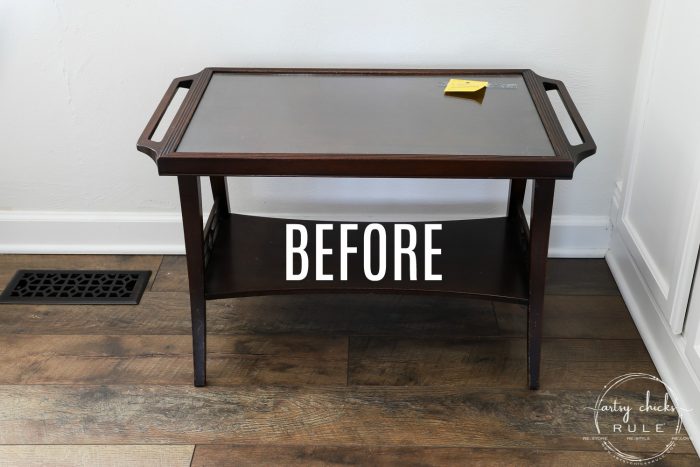 See you then!
xoxo