General Finishes Coastal Blue & Corinth Blue Milk Paint (gorgeous blue!)
This post may contain affiliate links. Please see disclosures here.
General Finishes Coastal Blue is a beautiful color, especially  mixed with a bit of Corinth!
I'm so excited to share this new chest I recently painted.
Well, it's not new but it is new to me.
Here it is before….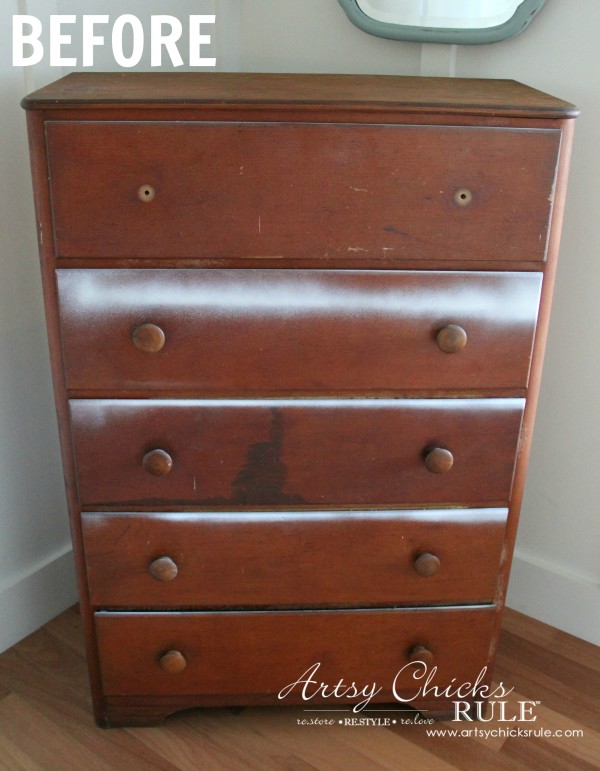 And it's painted in the most luscious color ever.
General Finishes Coastal Blue & Corinth Blue Milk Paint (chest makeover).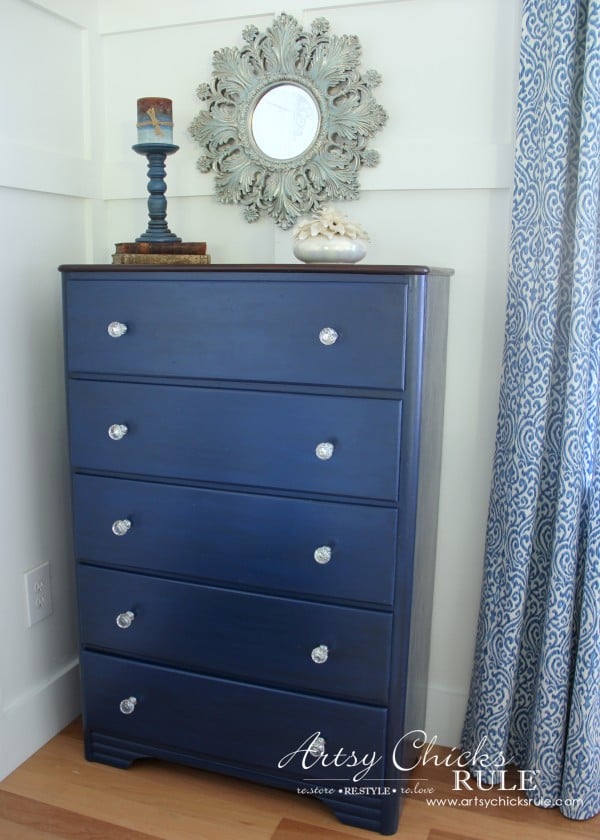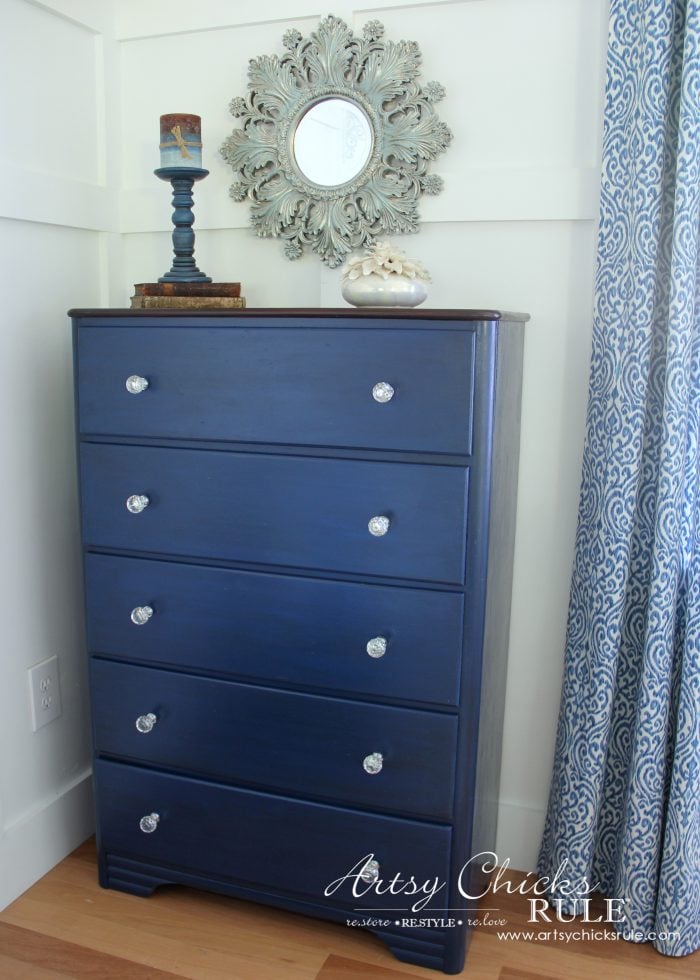 Right?
Isn't that color just fabulous?
It's a mix of those two colors, approximately half and half.
They are made by General Finishes and if you can't find them local you can buy online at Amazon.
M A T E R I A L S   L I S T:(*affiliate links, see here for full disclosure)
Well, sort of. I sprayed the inside of the drawers with primer and white paint.
(got a little over spray and oops..forgot to take a "before", before photo)
And as I'm painting the blue…..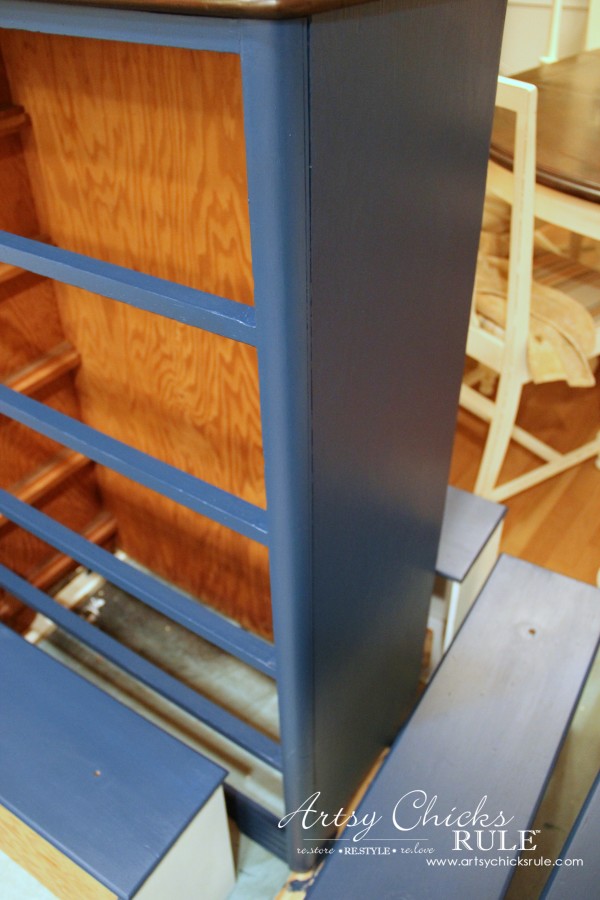 Which you might notice looks a bit different than the finished photo.
That's because it is.
I also used Van Dyke Brown Glaze Effects over the top of this paint to add some depth and character.
Love that stuff.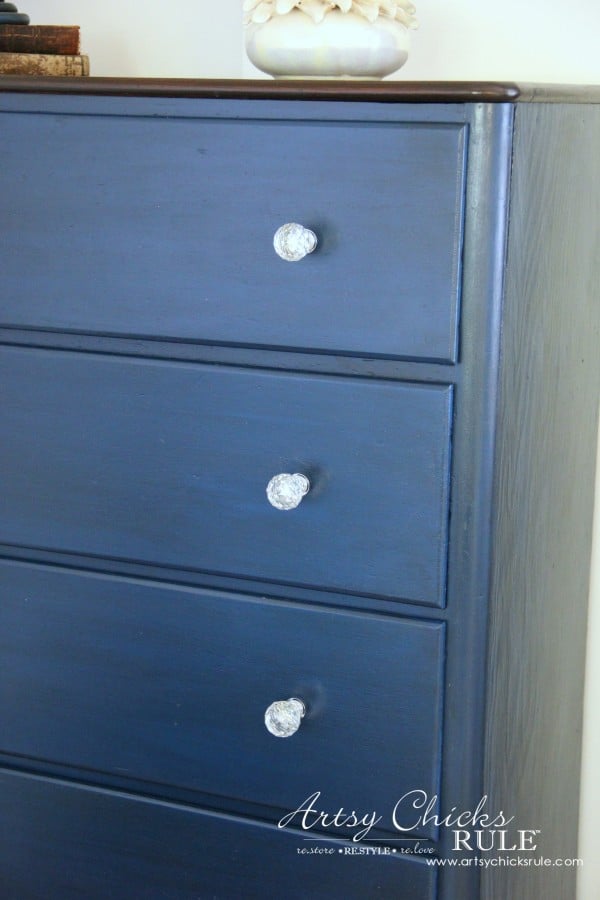 See it?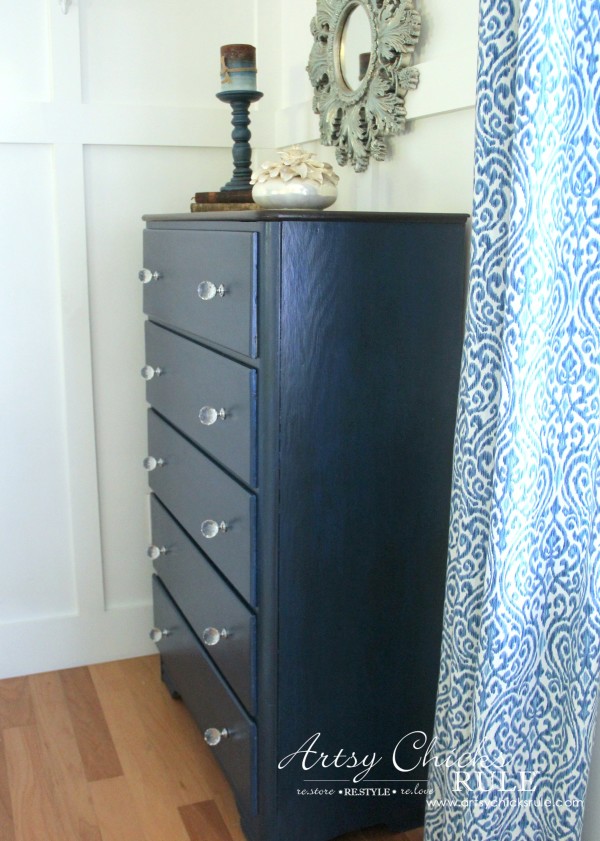 I love what it adds to the finish.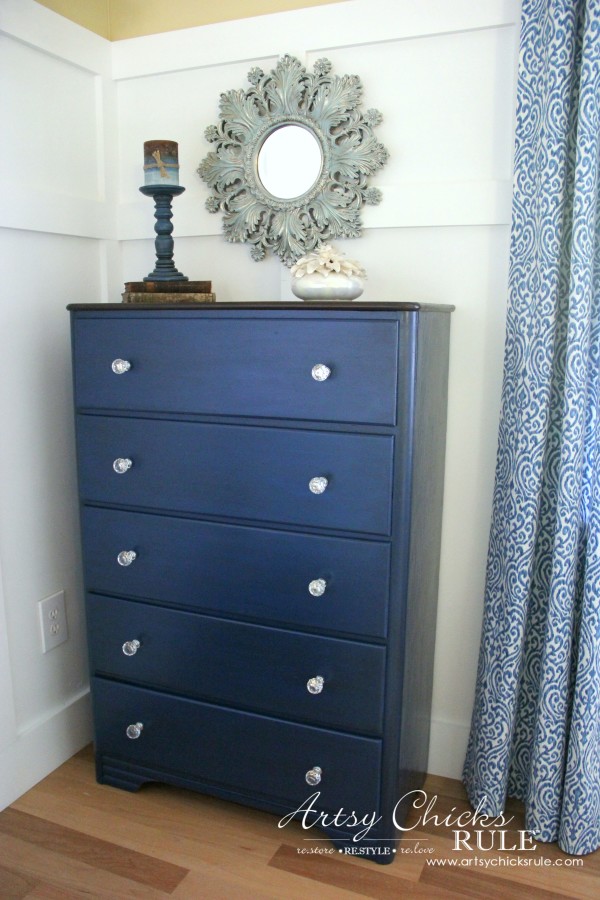 It's such a beauty now!
And those glass knobs……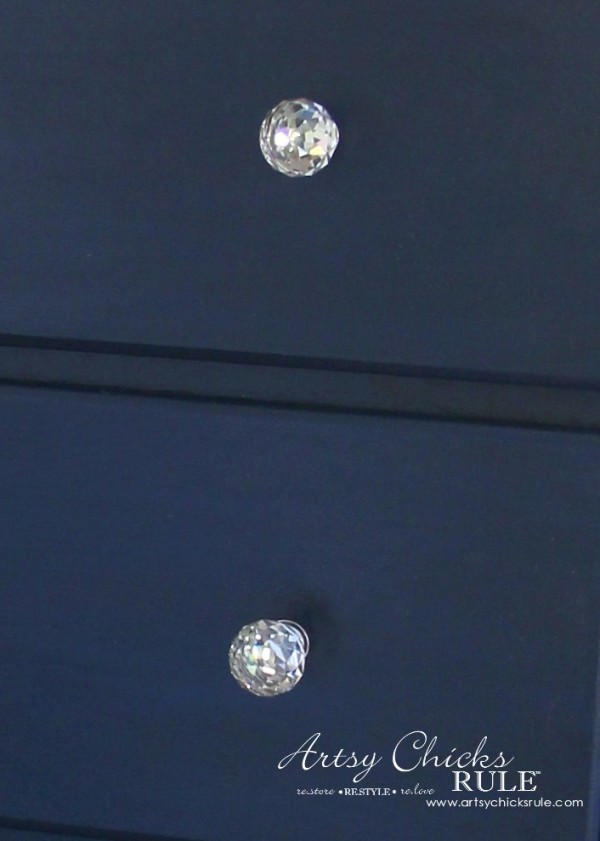 Terrible photo but it's the only one that even slightly showed how sparkly and prismatic these knobs are.
They came from The Home Depot, by the way.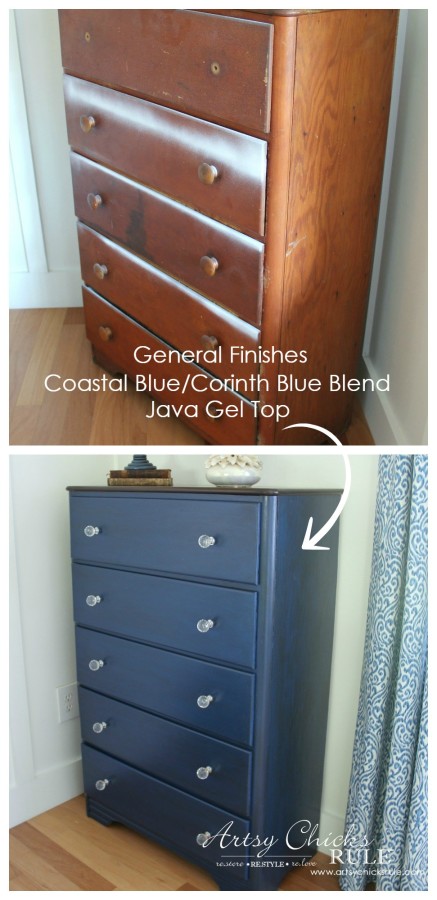 Crazy, what a difference a little paint (and knobs) make!
And stain….I lightly sanded the top and gave it a coat of Java Gel Stain .
Finished up by two coats of High Performance Top Coat in Satin .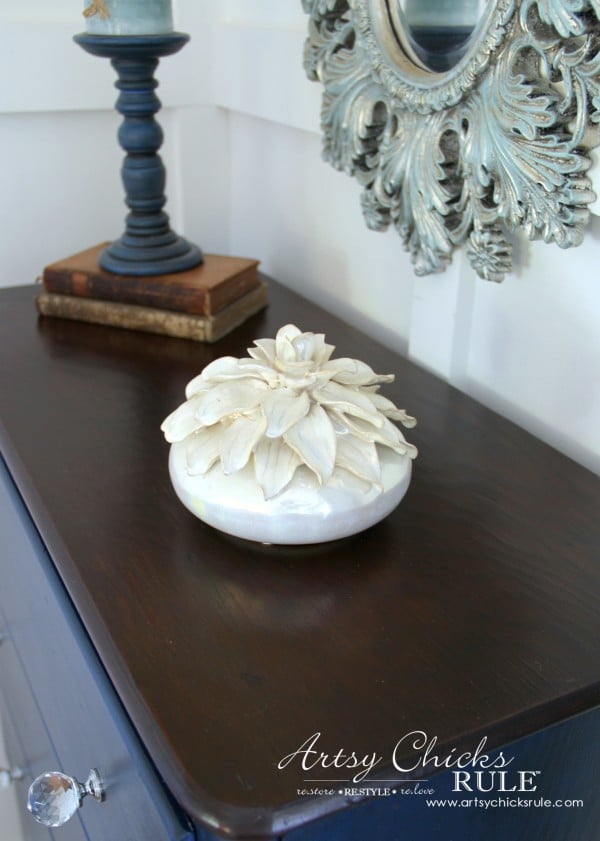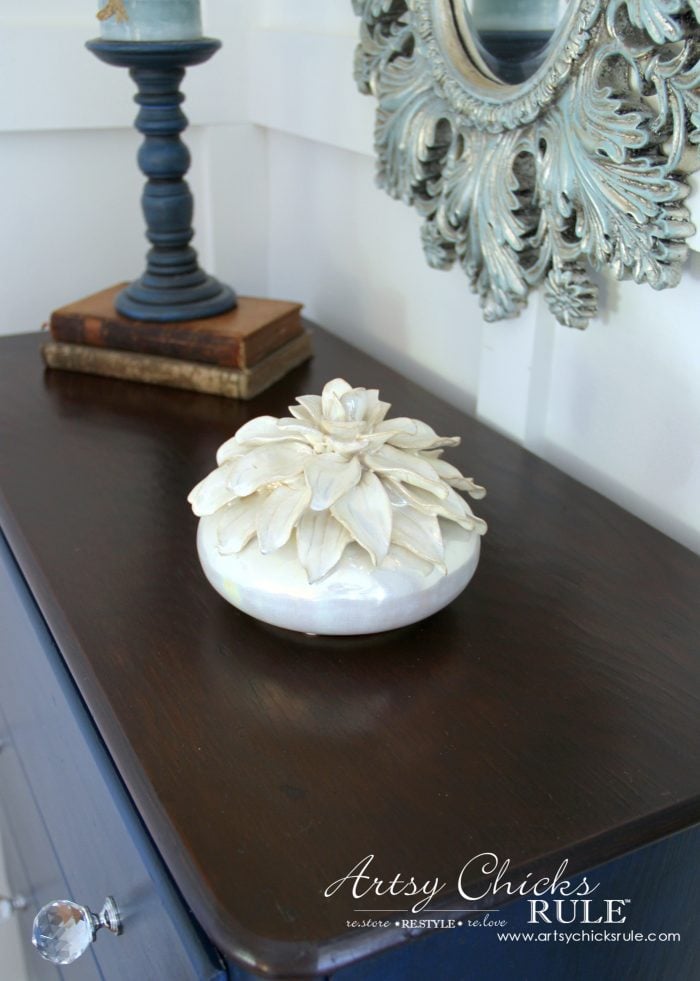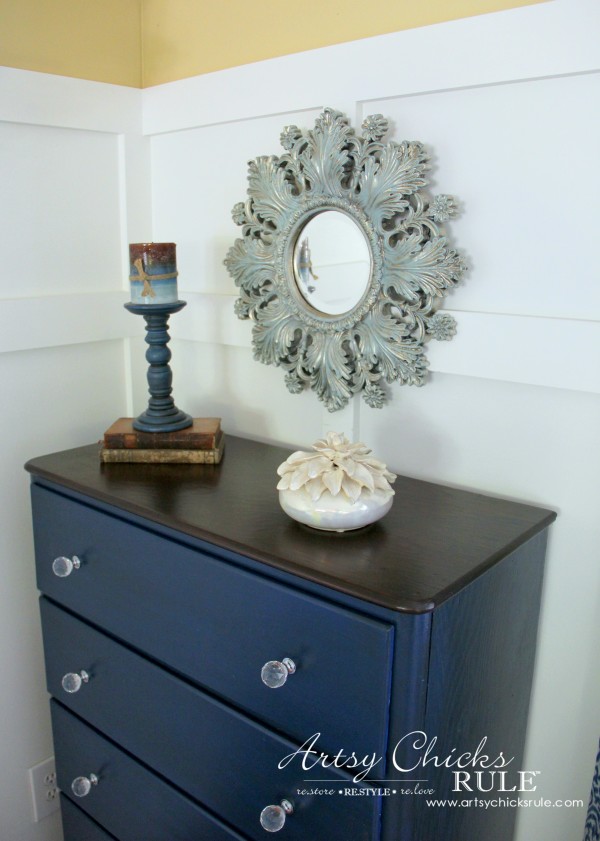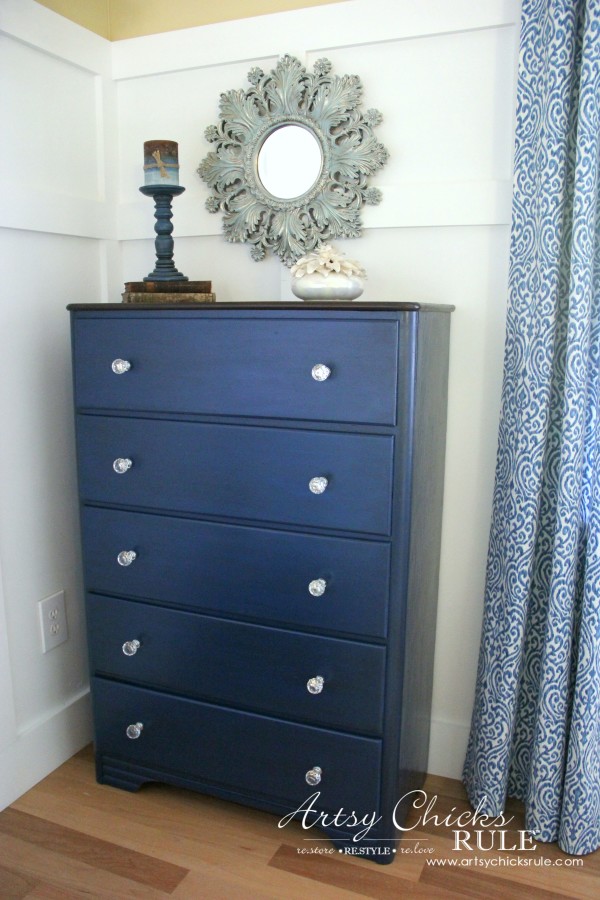 Hard to believe it's the same chest of drawers.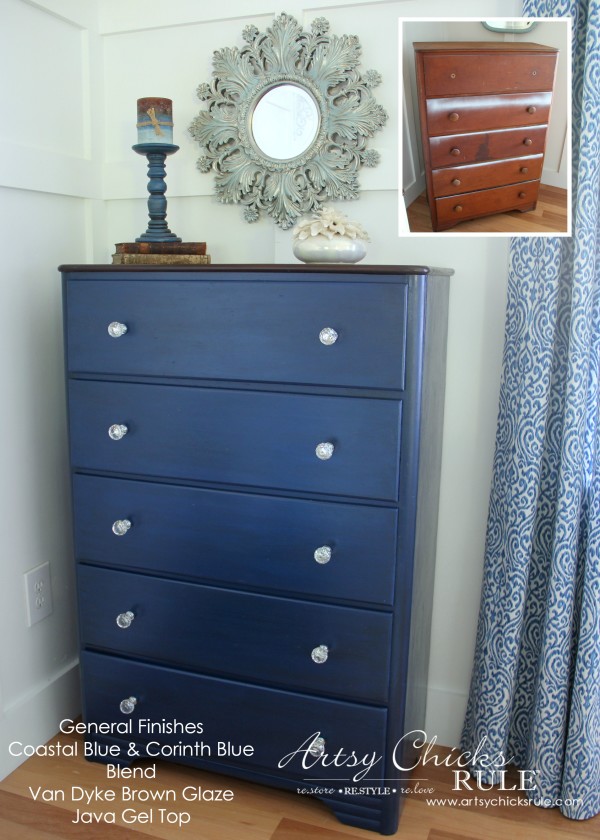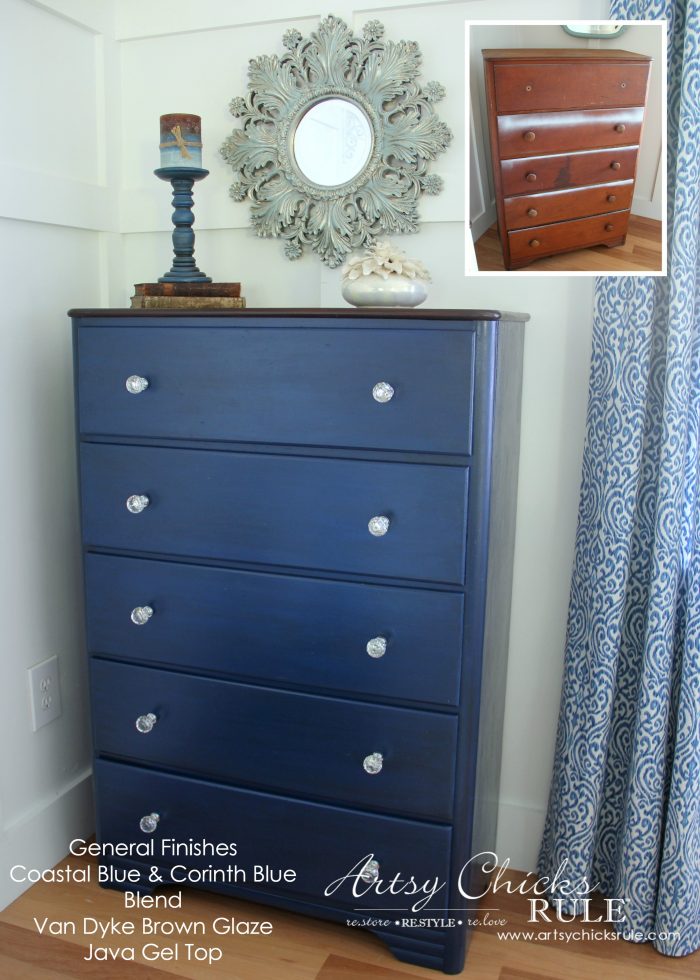 Don't you think?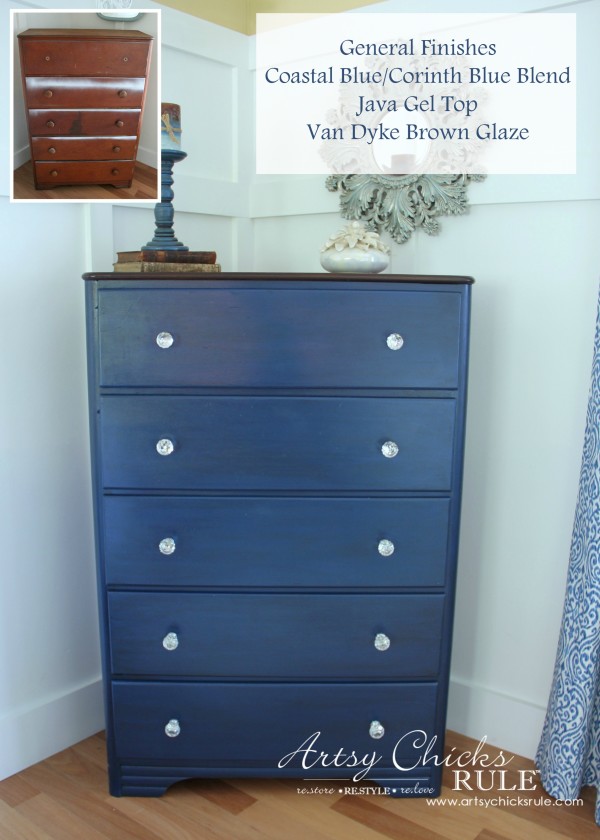 I usually use more than one manufacturer's products on a project.
For example, Annie Sloan Chalk Paint base, General Finishes Top.
This time it's all General Finishes and just sort of worked out that way but I do love their products.
I've found that I've been reaching for them more often lately! :)
What are you making over? Do you love General Finishes too?
I'd love to hear about what you've got going on.
Hope you have a great weekend!
Check back next week to see this sad little cart transformed!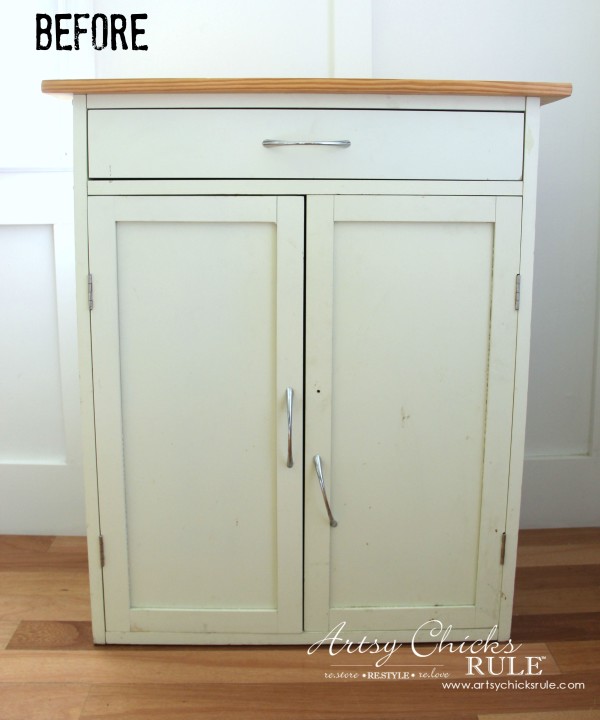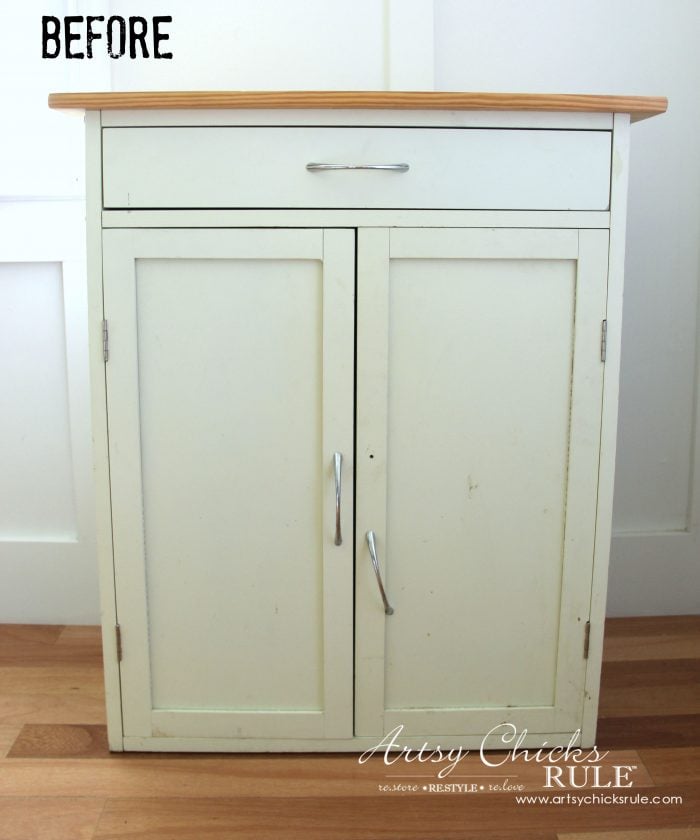 UPDATE!!! See it now, here!!
xo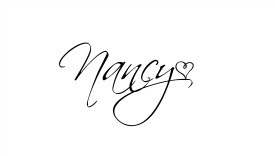 You may also like these projects: