Spring Decorating Ideas (that brighten up your space!!)
This post may contain affiliate links. Please see disclosures here.
It's all about spring and spring decorating ideas today! I'm sharing simple ways to add a little spring to your decor.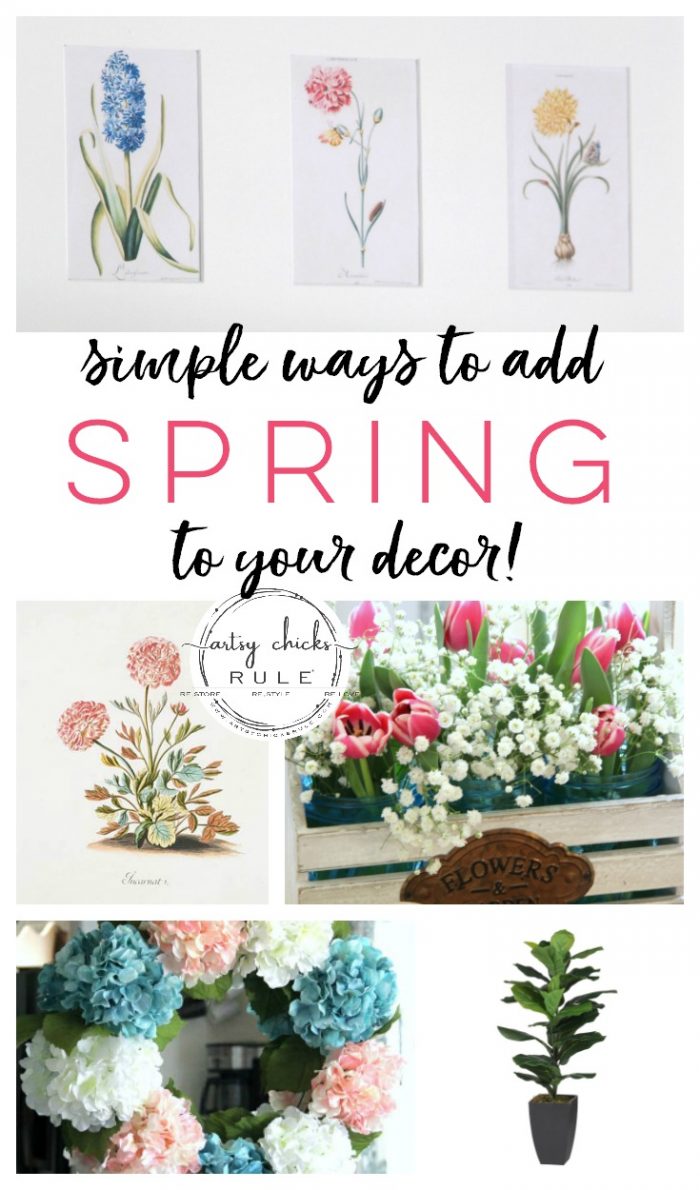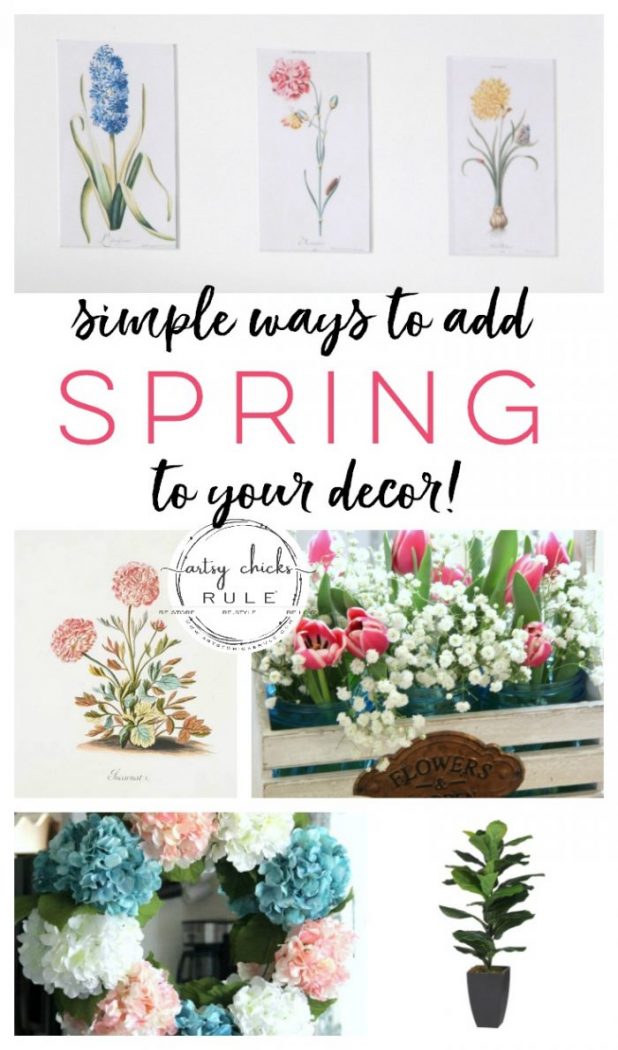 Hey friends! I don't know about you, but I'm so ready for some sunshine and pretty flowers. Spring can arrive any time now! ;)
I don't know how it's been where you are, but it's been nothing but rain, rain, rain around here. (I'll take that over snow any day, though…but it sure is dreary)
As I'm writing this post, we are actually seeing the sun for the first time in awhile and it's SO good. I missed you sun!
Did you know it's almost time to change our clocks again?? Yippee!! Next weekend.
Can not wait.
We are on our way to spring once we do that, right? YES.
I'm really feeling like adding a bit of spring into my home decor already so I thought I'd share a few ideas with you too.
Lately I've been looking for some pretty greenery type of plants to put in and around my home. I have some artificial, but also want to incorporate more live plants because I love plants and I would also love to have the benefit of cleaner, healthier air too.
I think that will be a great way to bring some spring into our decor. Spring is a reawakening and everything coming to life, so what better way?
And with that, I thought I'd share a few spring decorating ideas so you too can bring some spring into your home decor.
Spring Decorating Ideas
Greenery
You can add greenery to your decor in the form of live plants or artificial. There are tons of options for both.
If you don't want to deal with watering, synthetic greenery might be your best bet.
However, one of the great things about having live plants is the air purifying qualities they possess.
Here's a few live options:
Here's a few artificial options: (scroll right or left to see them all)

Fresh is always best! Some of them can last a really long time so it makes a nice option for creating a bit of spring in your decor.
Kroger and Trader Joe's are two of my favorite places to get real flowers.
It's sometimes nice to have pretty flowers that you don't have to worry about wilting or dying, so artificial flowers have their place as well.
Here's a few options: (scroll right or left to see them all)

Pillows are one of the best ways of freshening up a space.
You can change the look and feel of the room, through all of the seasons, with pillows alone.
Again, there are tons of options out there but "think" pastel colors for spring.
Here's a few options: (scroll right or left to see them all)

Prints
Another simple spring decorating idea is to add spring into your decor is by replacing some of your prints/photos with spring type photos.
Botanical downloadable prints, floral or anything spring-like (butterflies, birds, etc) is a good choice.
Simply replace your prints in existing frames or add a few framed prints in and around your home with the spring photos/artwork.
Here's a few options: (scroll right or left to see them all)

Here's a few spring decorating ideas of my own….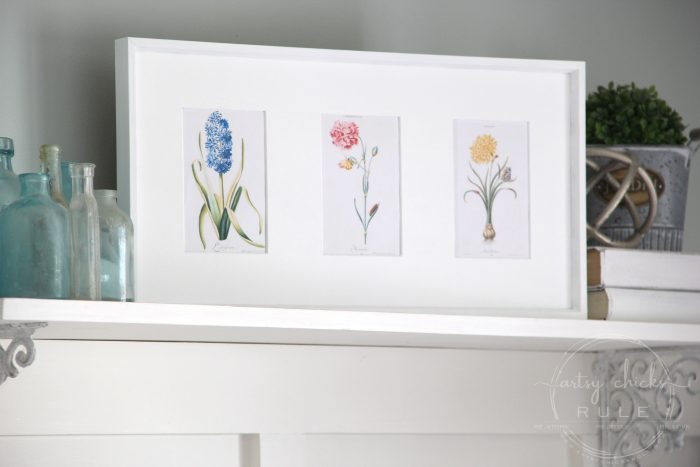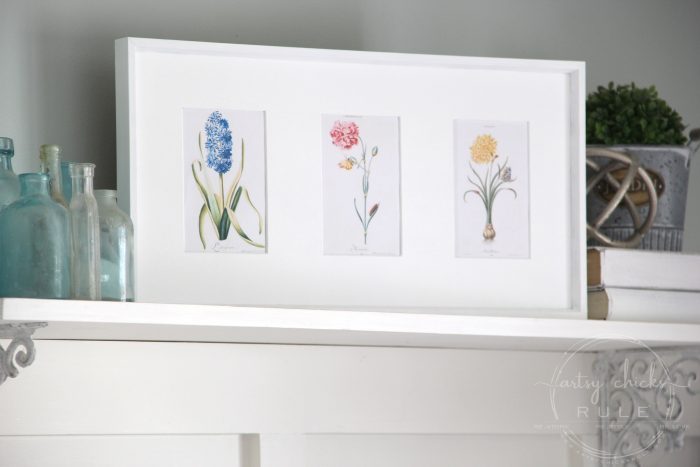 You can get these botanical prints right here. (plus 3 more!)
Get them here >>> Spring Botanical Art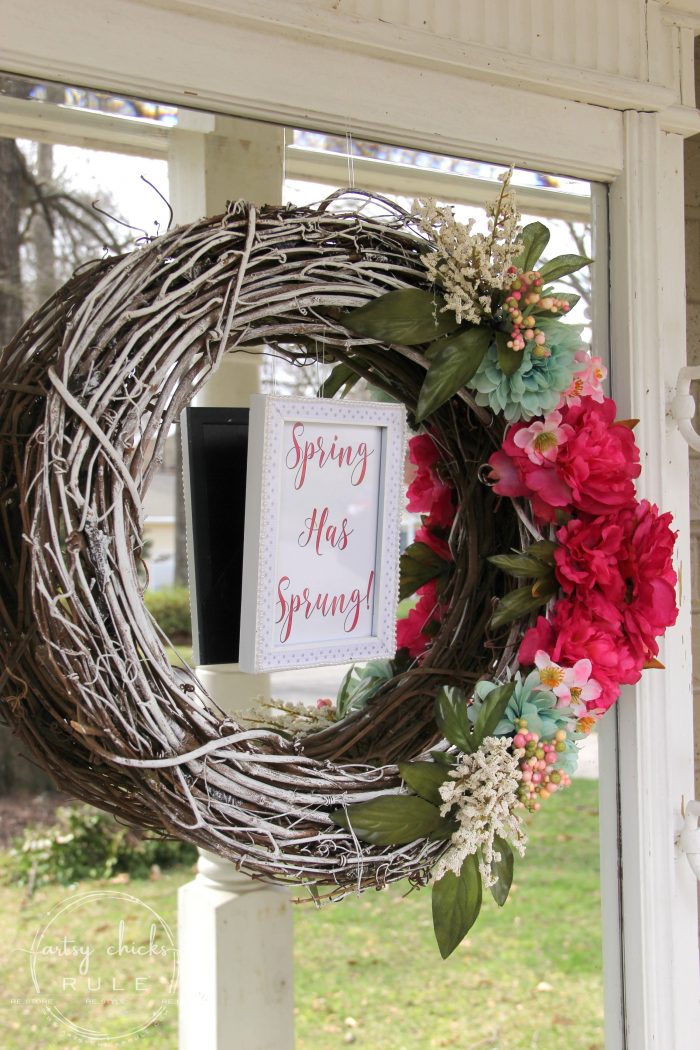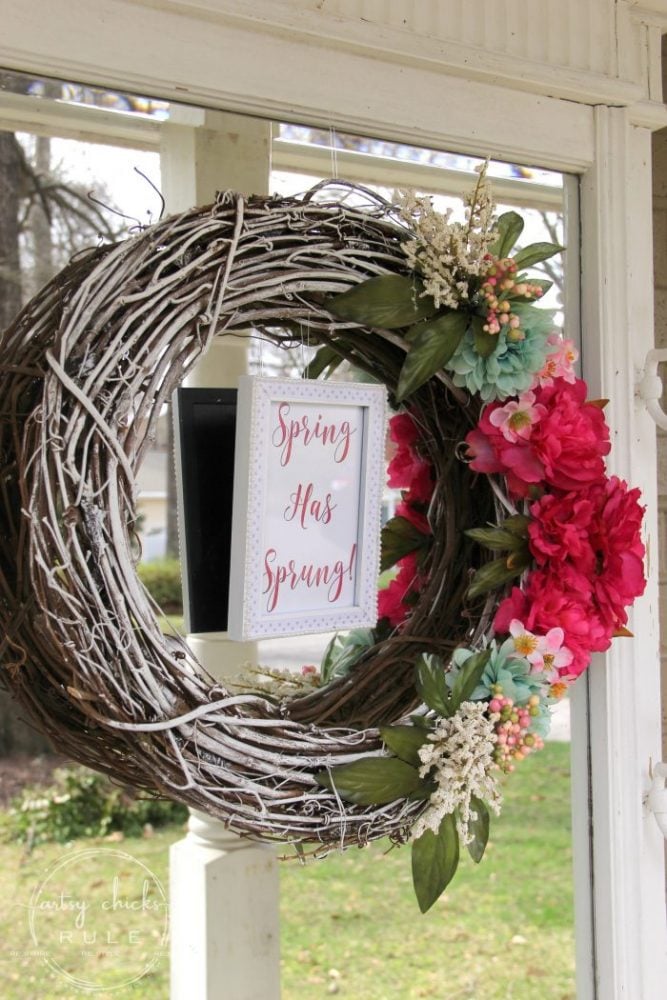 Make a simple spring wreath (with printable).
Get it here >>> Spring Has Sprung Wreath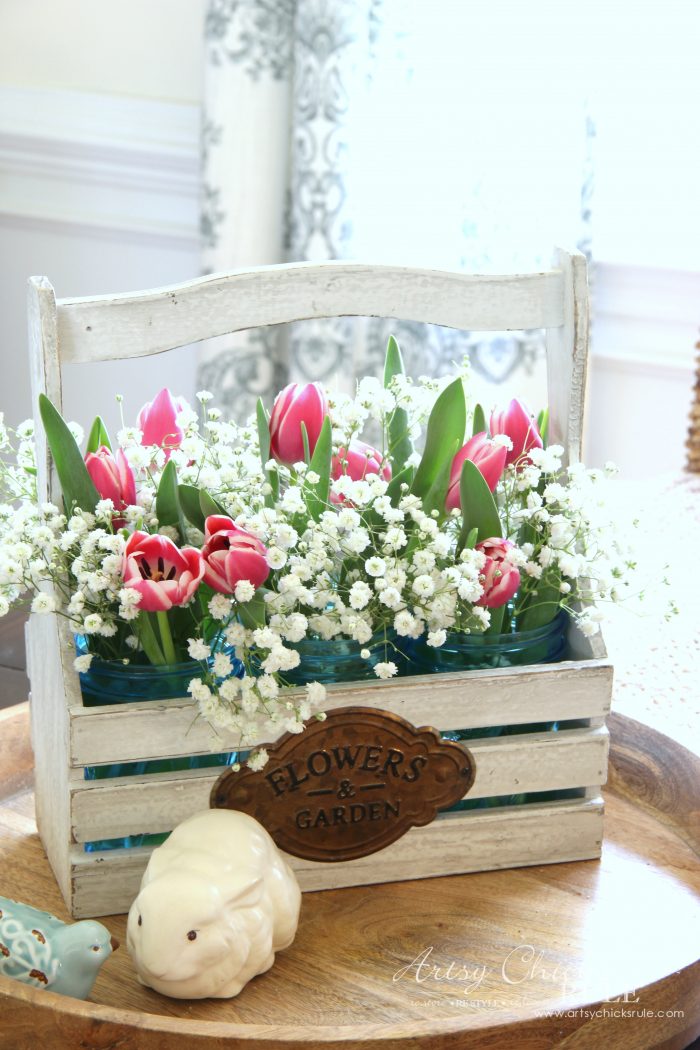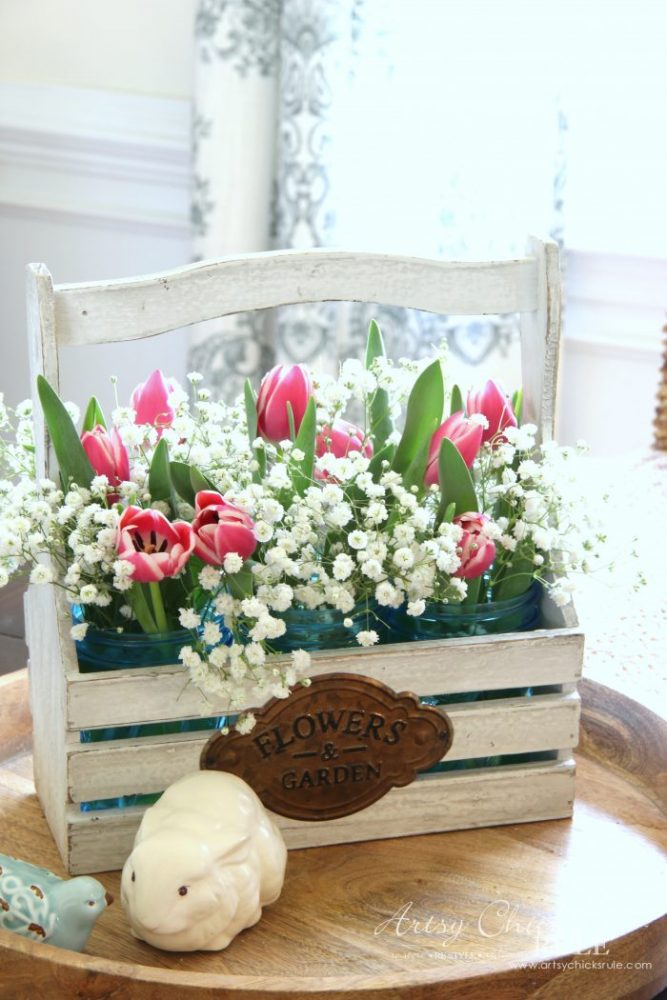 Ideas for decorating with flowers, here >>> Decorating With Flowers For Spring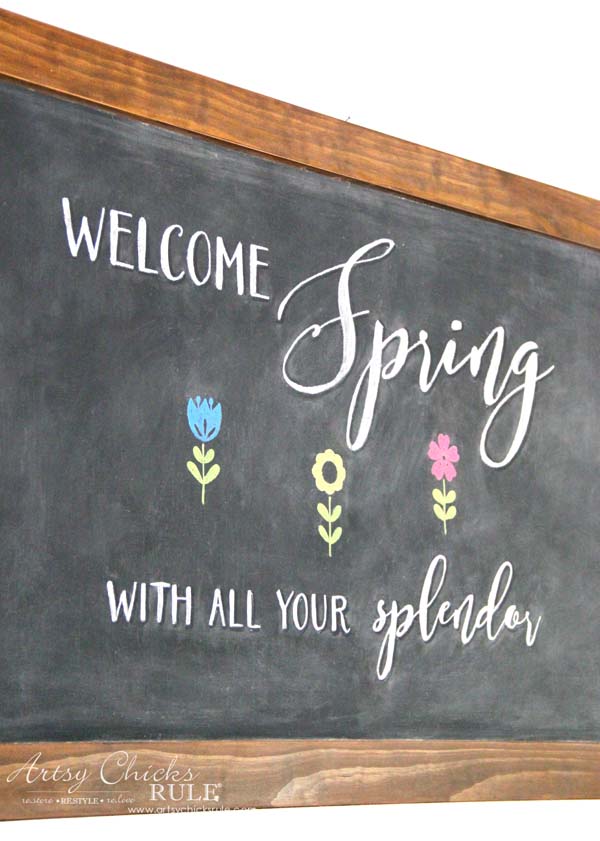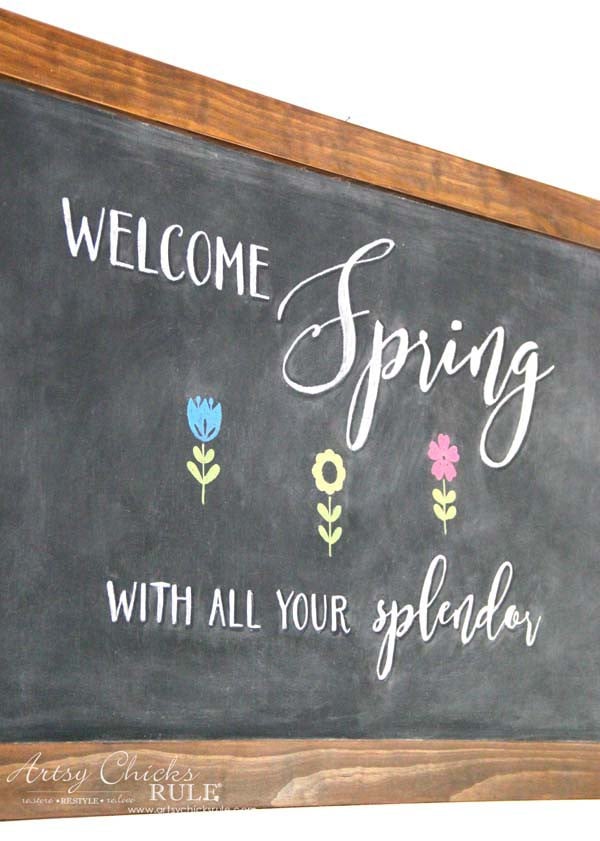 Do you have chalkboards?? Create spring chalk art like this.
Get the free printable here >>> DIY Farmhouse Chalkboard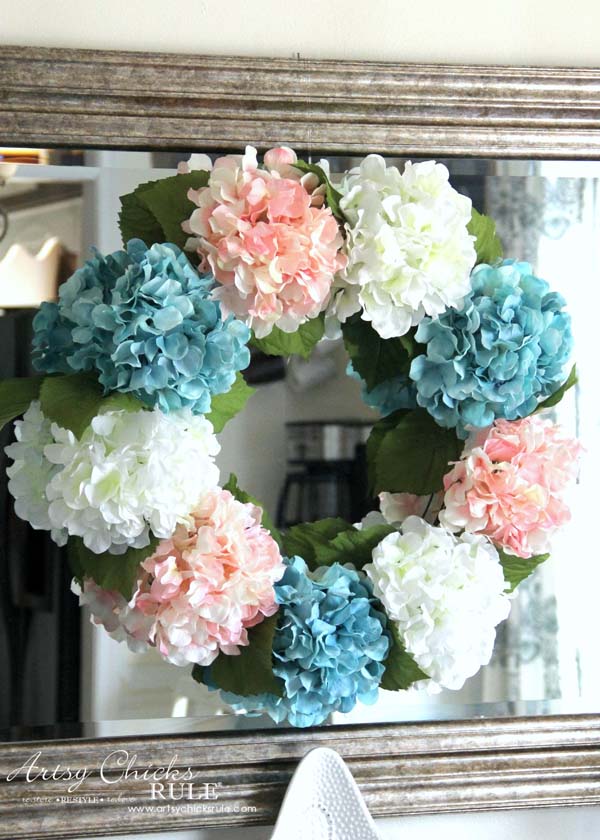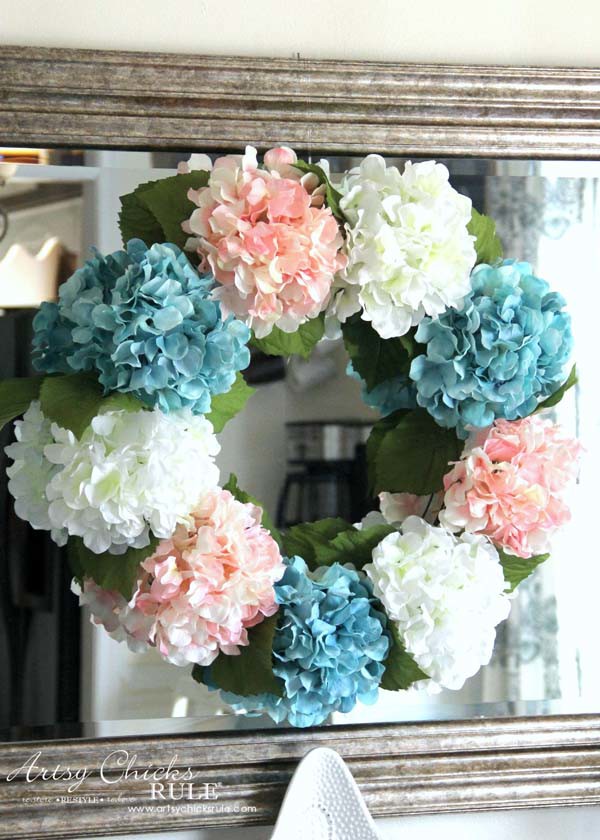 Make this really simple hydrangea wreath.
Get the tutorial here >>> DIY Hydrangea Wreath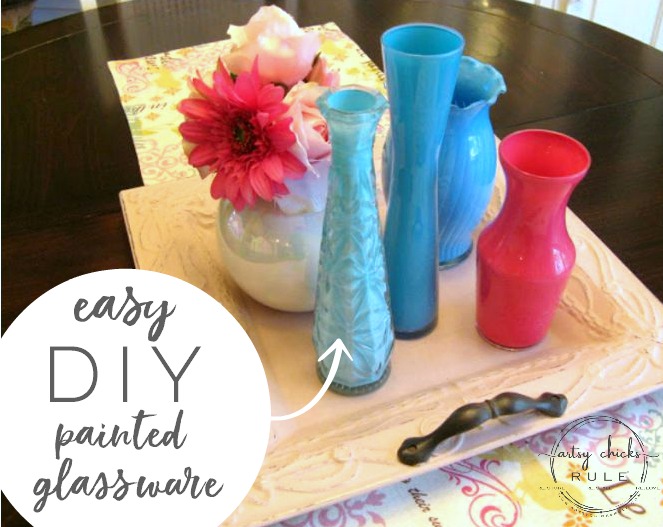 Add some color with cheap thrift store glassware and craft paint!
Details here >>> Easy DIY Painted Glassware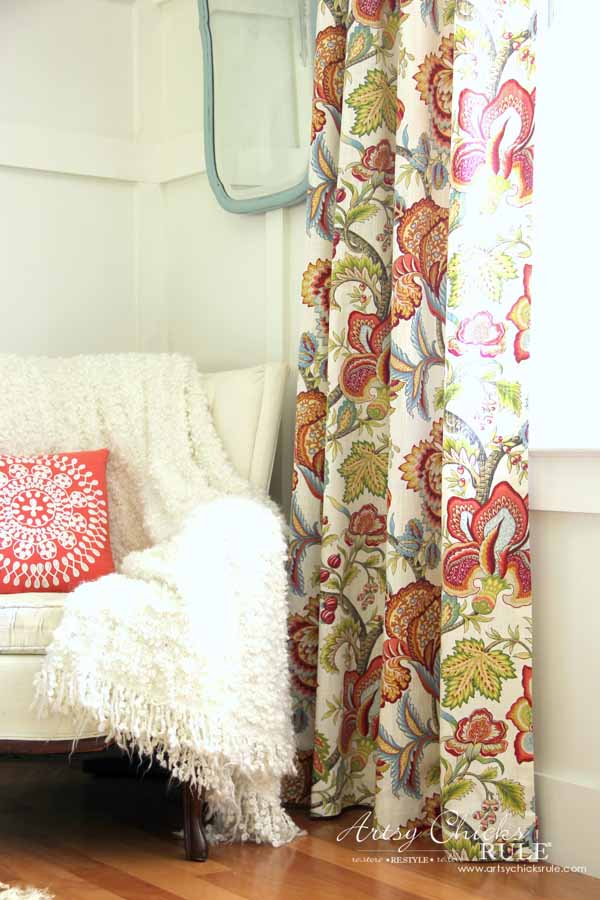 Make some simple no-sew curtains with a bright, happy, spring-like feel.
Details here >>> No Sew Curtains With Grommets
I hope this has given you an idea or two for decorating for spring.
I'm ready to add some pretty pastels, flowers and fresh, green plants to my spaces.
How about you??
Won't be long now! Hello spring, I can almost see you! :)
PIN it to save these ideas for later!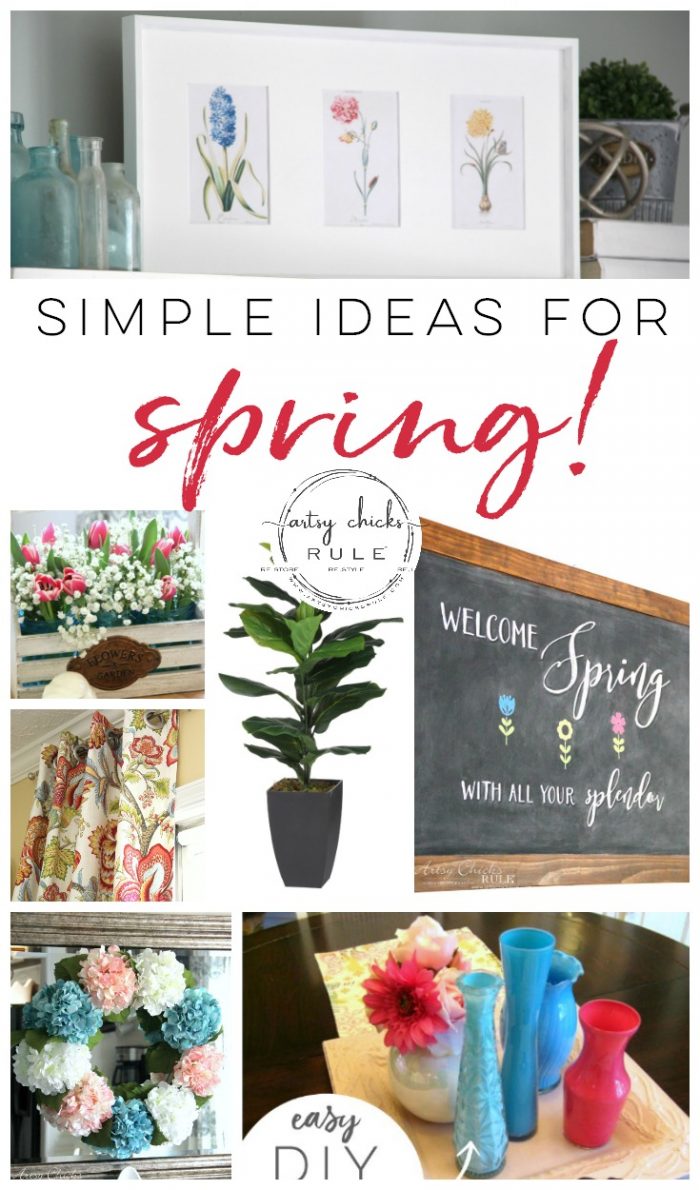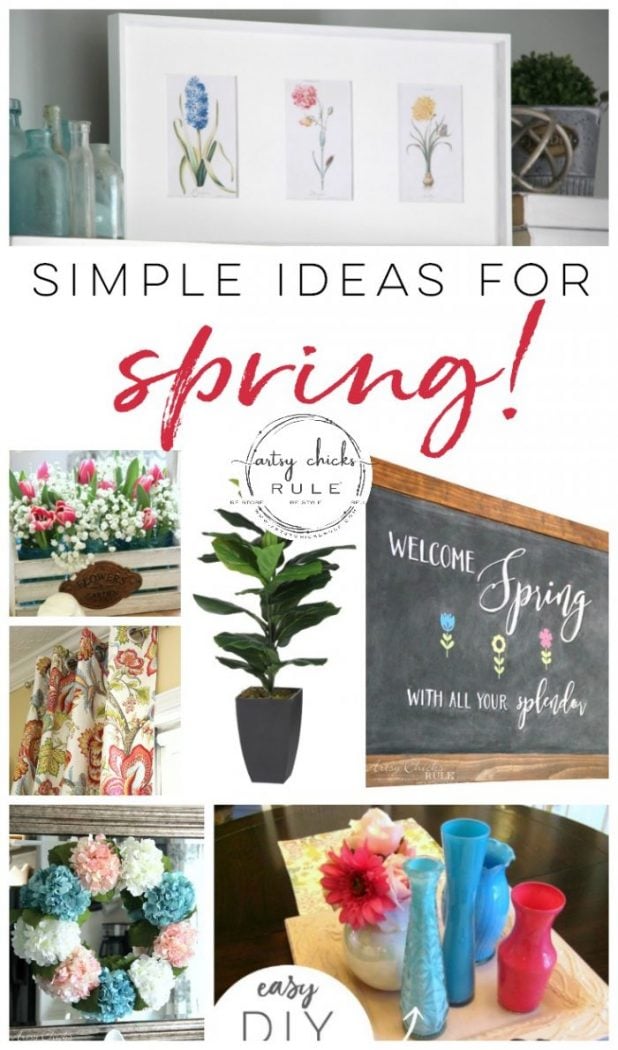 Okay, I will indeed be back on Thursday with that little coffee table I've been promising.
If you follow along on Instagram, you might have seem my stories over the weekend. I shared a little glimpse of the special treatment it's getting!
If not, you'll just have to stay tuned. :)
See you then!
xoxo