Plain, Clear Glass Vases To Colorful Home Decor
This post may contain affiliate links. Please see disclosures here.
I love paint! It's just like magic. It can even turn these boring, clear glass vases to colorful home decor….so simply!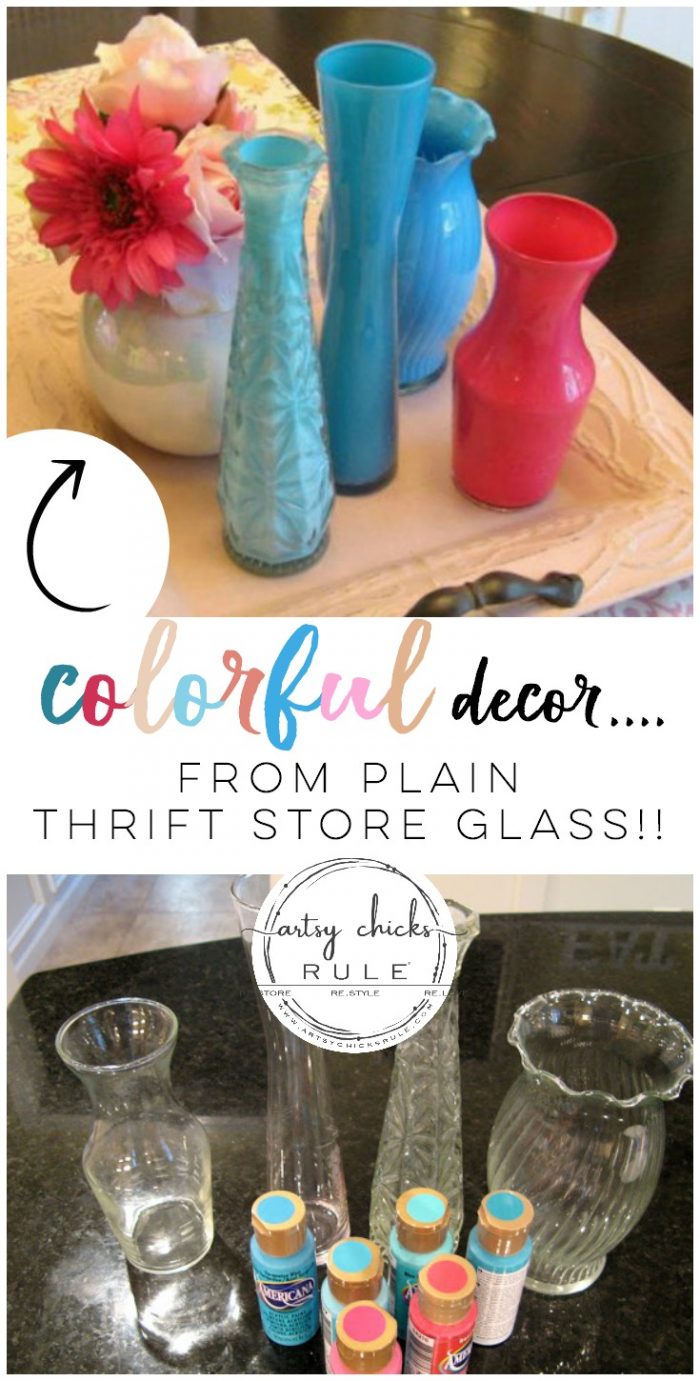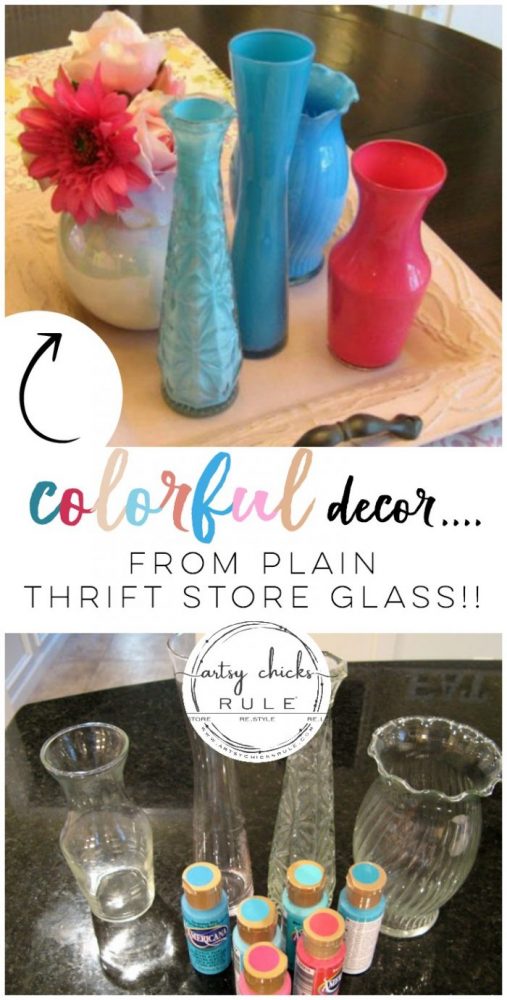 Painting the inside of glassware has been all over the web for years.
And since I adore color, I thought I'd give it a try with a few glass vases I picked up at the thrift store.
By the way, that cool little tray up above is a Southern Living at Home tray that I picked up at a garage sale a few years ago for $2.00. It was chipped up so I painted it in Annie Sloan Chalk Paint in Antoinette…such a fabulous shade of pink.
Not too girly, not bubble gummy or Barbie-ish, just a really sophisticated pink.
Want to see more things you can paint with Chalk Paint besides furniture??
Check out this post >>> "Chalk Paint…It's Not Just For Furniture!!"
This thrift store glassware cost me less than $2….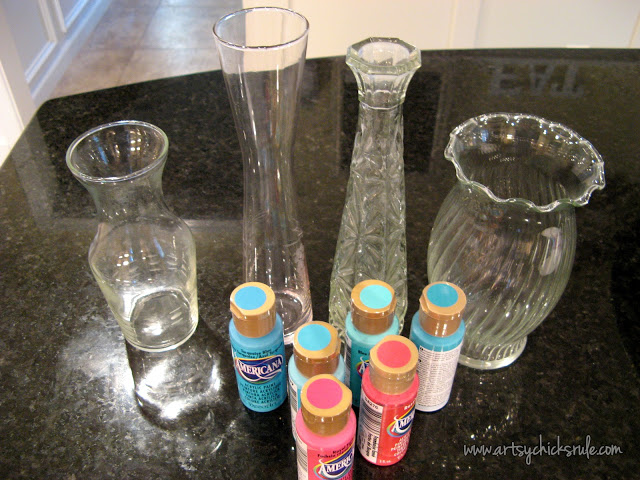 Can't beat that for budget friendly home decor.
So…let's turn these simple glass vases to colorful home decor!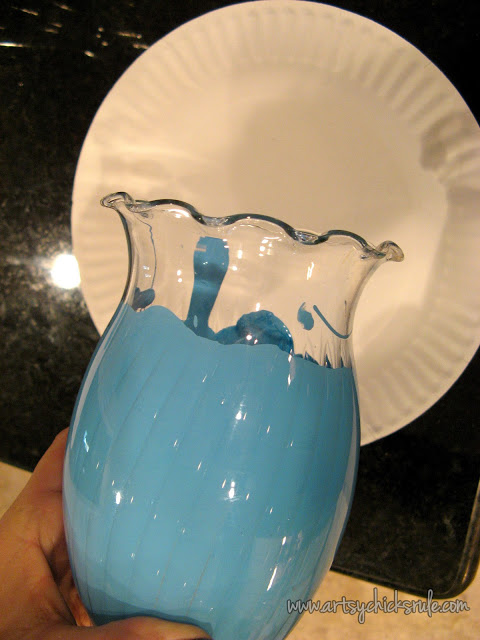 No rhyme or reason here….just pour it in and swirl it around.
I did try blending in a bit of water with the paint first. That seemed to help it be more fluid.
Don't put in too much water or it won't adhere properly to the inside of the glass
…ask me how I know! ;)
I then turned them upside down onto a paper plate to let the excess drain out.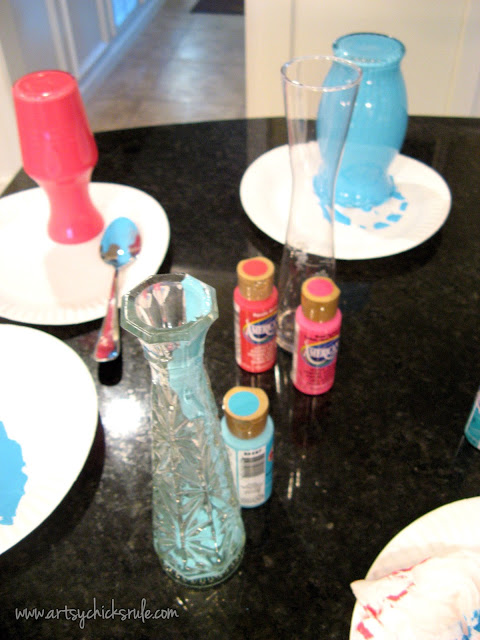 After that, I turned them upright and wiped, just lightly, around the rim to remove any paint.
Fancy, huh?
*Remember, these have paint inside so you can't really use them as a vase with water, etc.
But they are great for decorating with.
But look, aren't these "plain glass vases to colorful decor" so pretty now?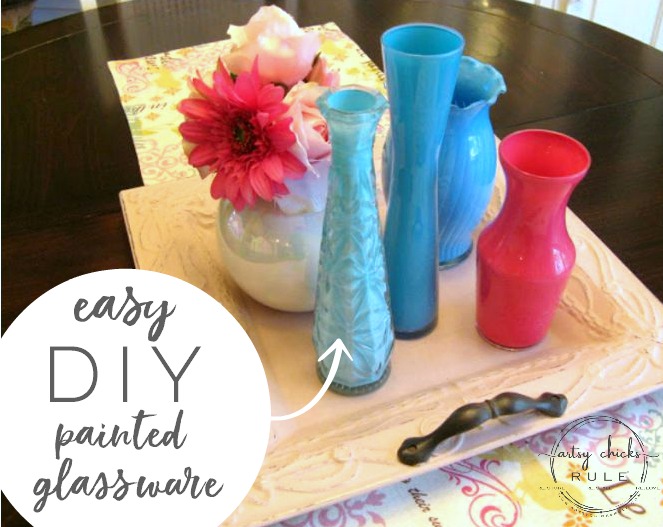 I think they turned out quite nice. I love how you can still see the glass from the outside and the lovely translucent effect it gives.
Much different than if you'd have painted them from the outside.
I think that's why I like this technique so much.
And the possibilities are endless with color. You choose what you like.
Need a pop of color in your room?
This is a great, easy, and inexpensive way to add some!
Plus, these would also make a great gift idea too.
PIN it to save it for later!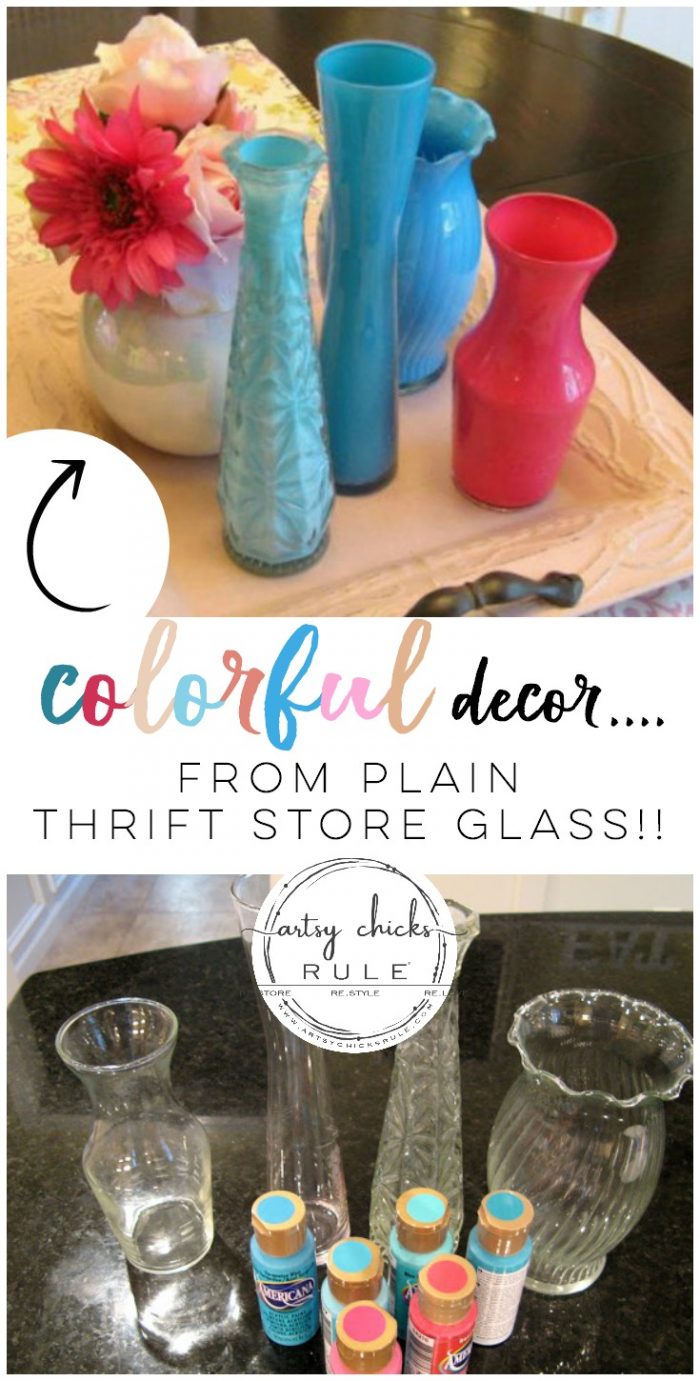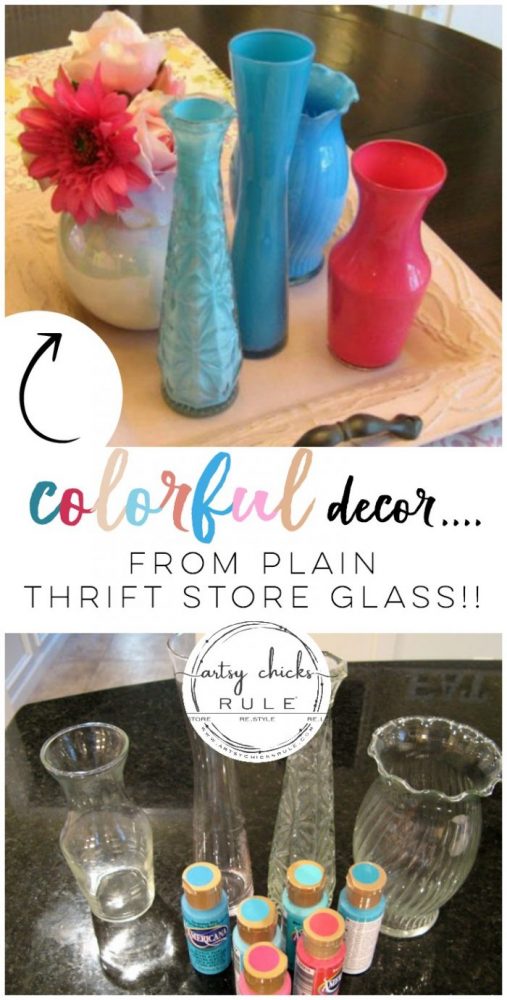 Have you ever made these? They are super easy to do and really are a great way to add a pop of color.
Go by the thrift store, pick up some vases or any glassware, and give it a try!
I'll be back on Tuesday sharing what I did to this old, thrifty find!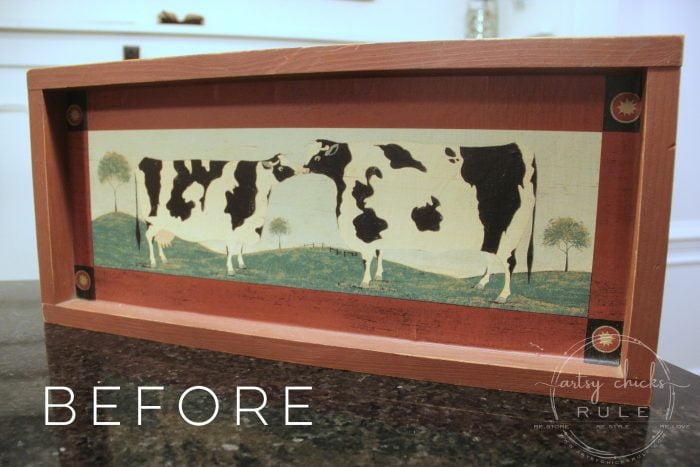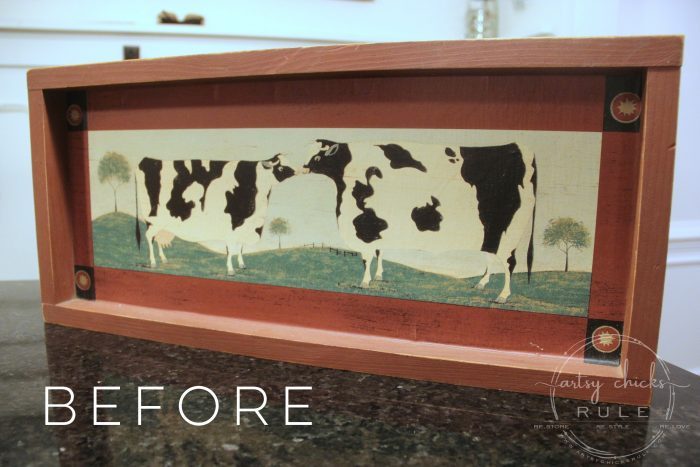 UPDATE! See it now >>> here!
xo