Bring Spring Inside (Decorating with Flowers)
This post may contain affiliate links. Please see disclosures here.
Hey Friends!
It's almost Spring (and feels like it somedays! ;) ) so my decorating friends and I thought we would share a little Spring decorating with y'all.
I'm so ready…and I can NOT wait to move those clocks forward this weekend, how about you?
Longer, sunny, beautiful days, here we come!
Today I'm going to share how to "Bring Spring Inside" with flowers…and a basket (caddy).
I've put together a sweet little caddy with pretty pink tulips and baby's breath.
I moved it about the house to give you ideas of places to use flowers for Spring.
My friends are sharing how they created Spring with baskets too.
AND, you can too! We'd love to see what you've done for Spring with baskets.
Hop on over to our Facebook Group and share. If you aren't a member yet, just ask to join. :)
It's a great group!
Now, let's see how to bring Spring inside…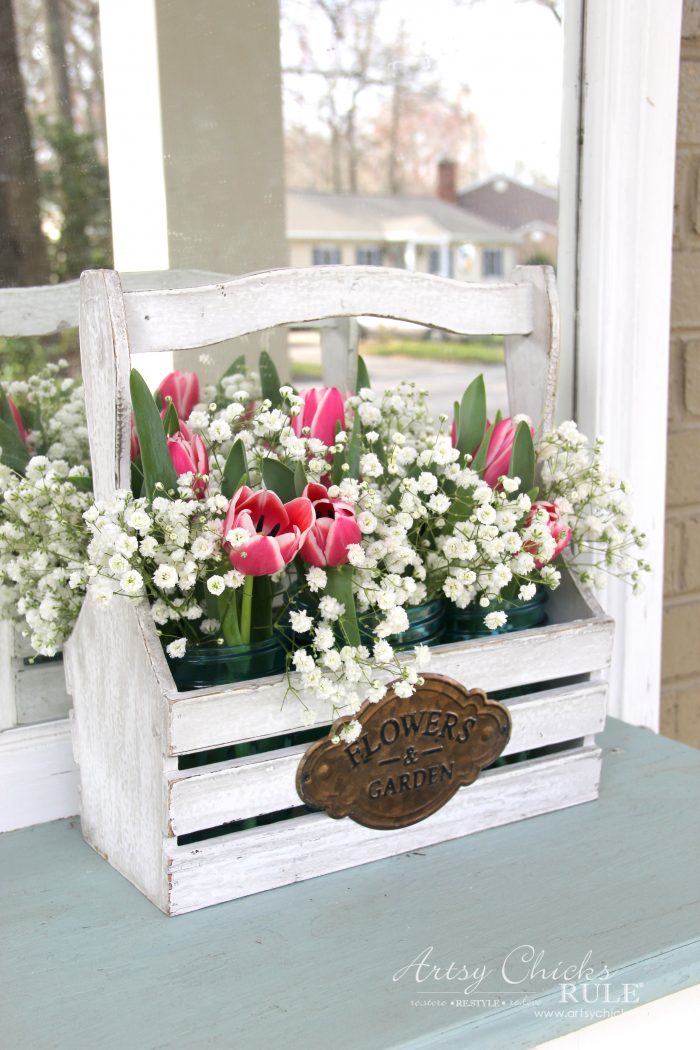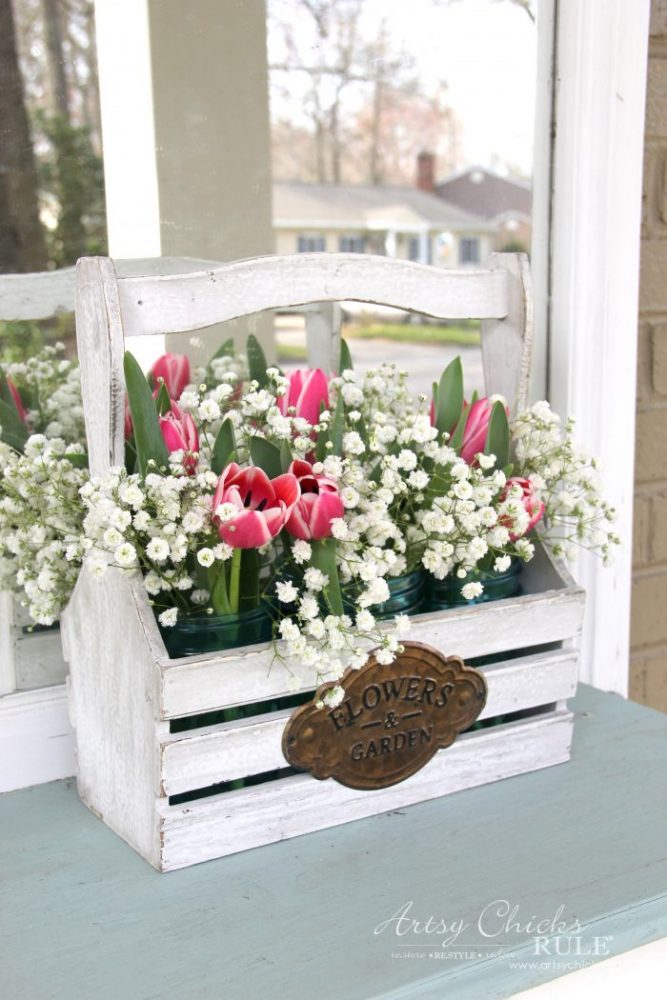 Well, no, let's start outside. ;)
I know I said bring Spring inside but I just couldn't help giving my porch, and my Chalk Painted hall tree, a little love too.
I may include an affiliate link or two below to the products I have or have used. See disclosure here.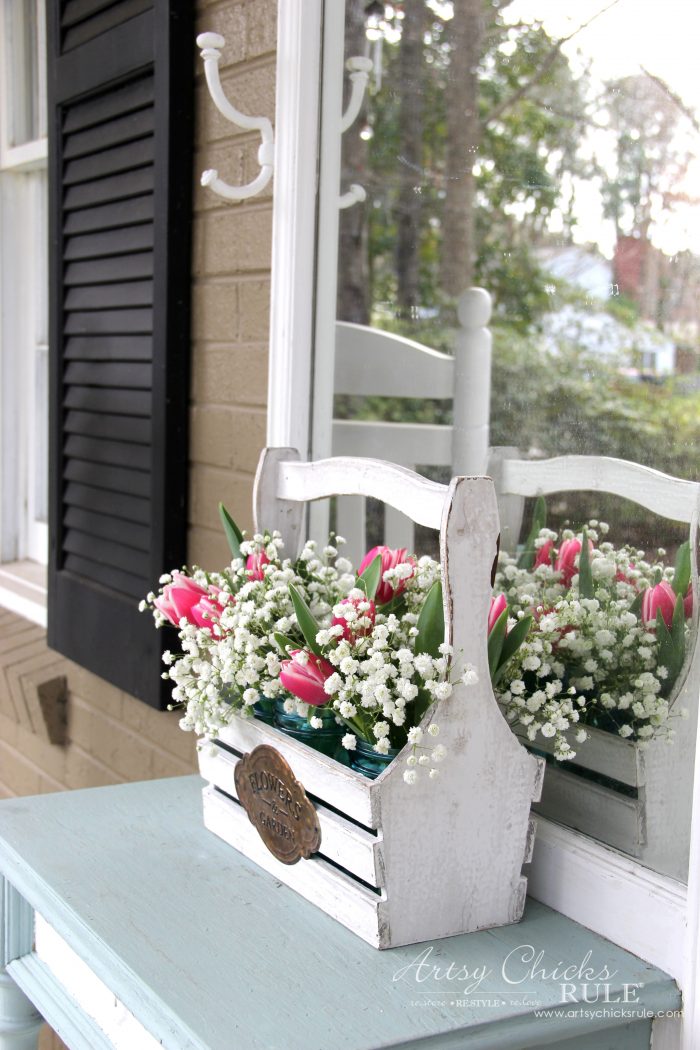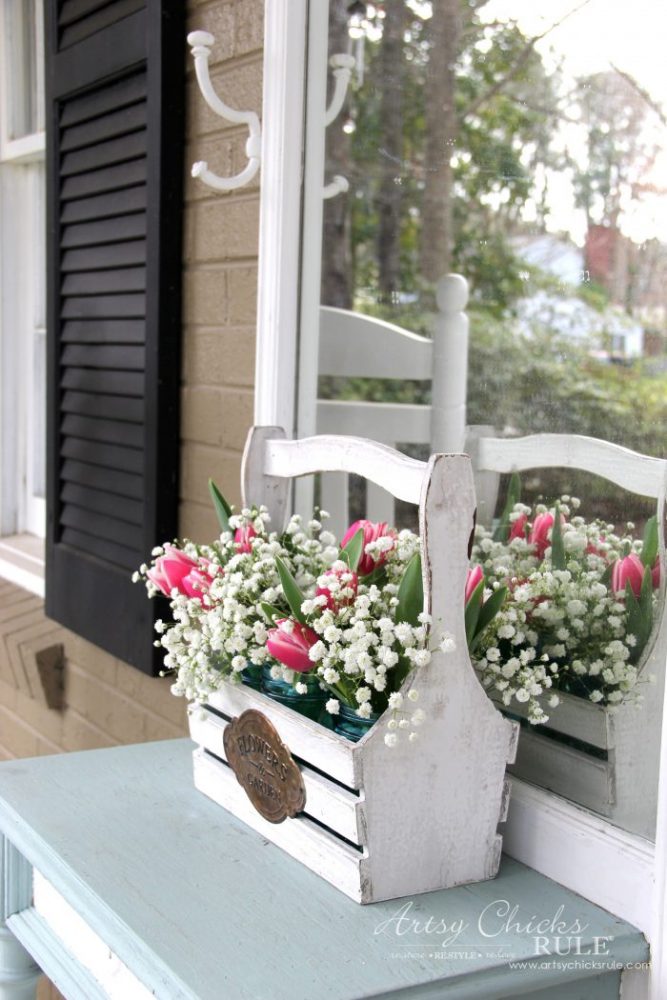 This is technically bringing Spring inside too…it's inside my porch, right? Yep!
Okay, we can move onto the inside now….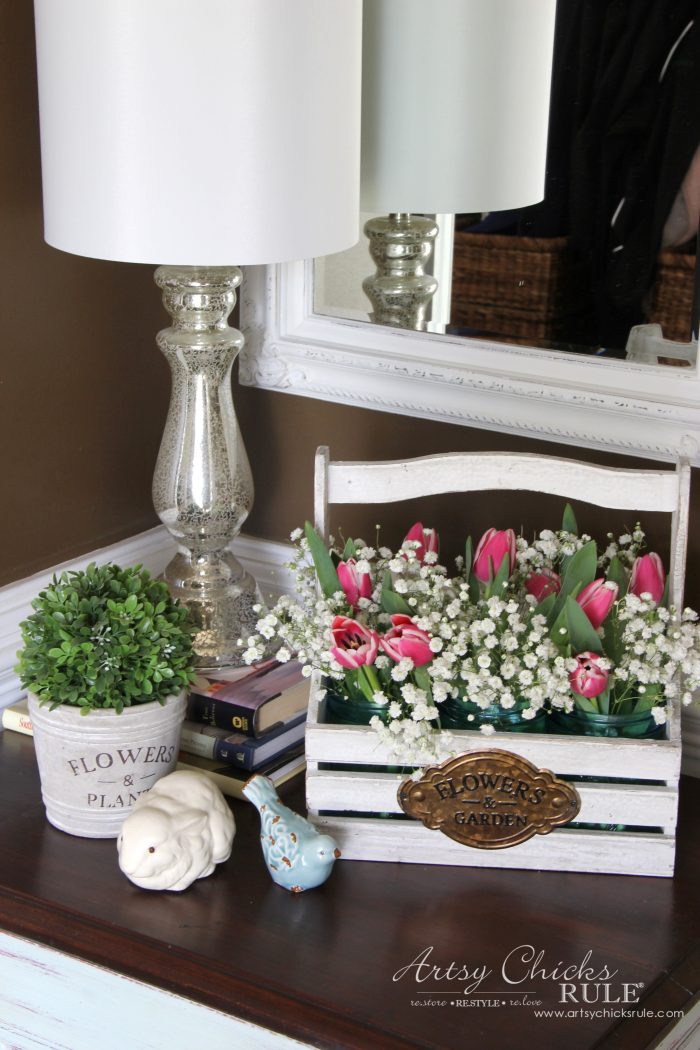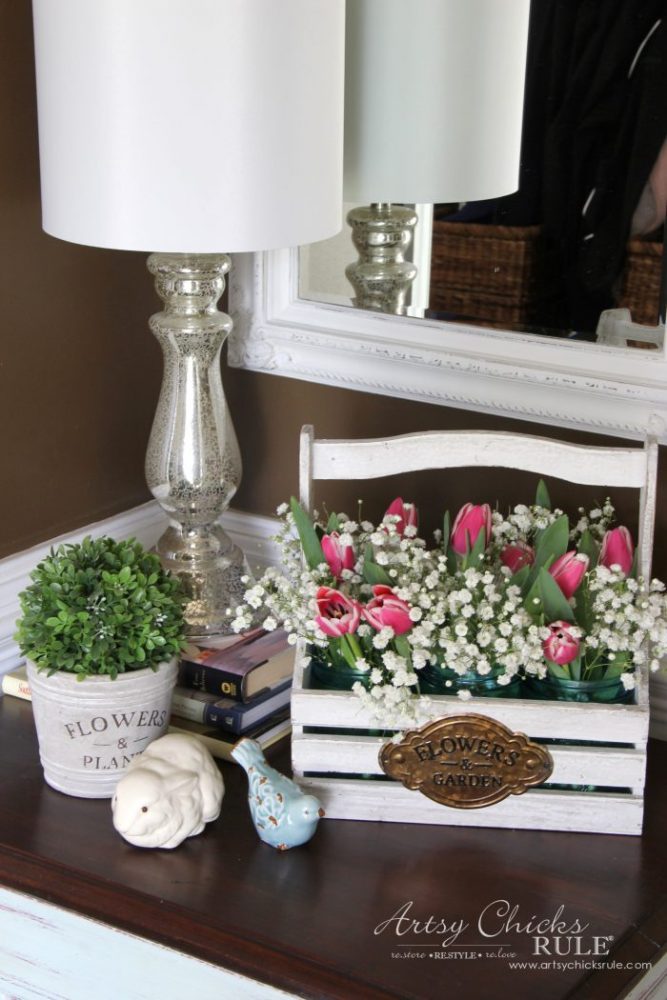 How about right in the foyer, on my antique writing desk, to greet guests as they enter?
Perfect….and it just screams "Welcome Spring" to me.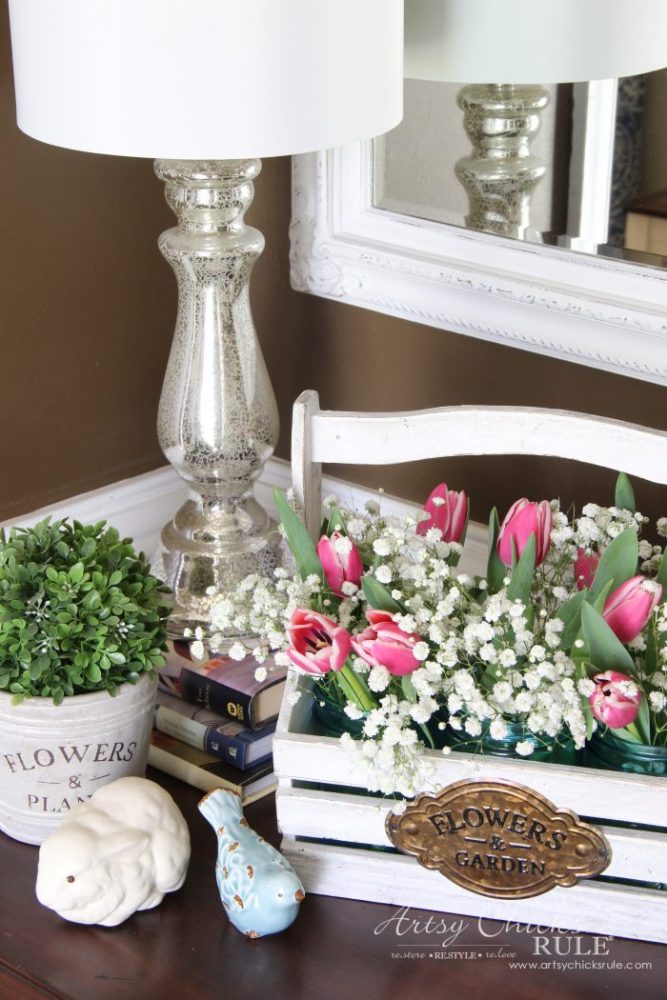 The flower caddy and little pot both came from Michael's.
It was 40% off plus I had a 20% off total bill, can't beat that! ;)
I also bought some florals that I made a wreath with.
I'll be sharing that next week.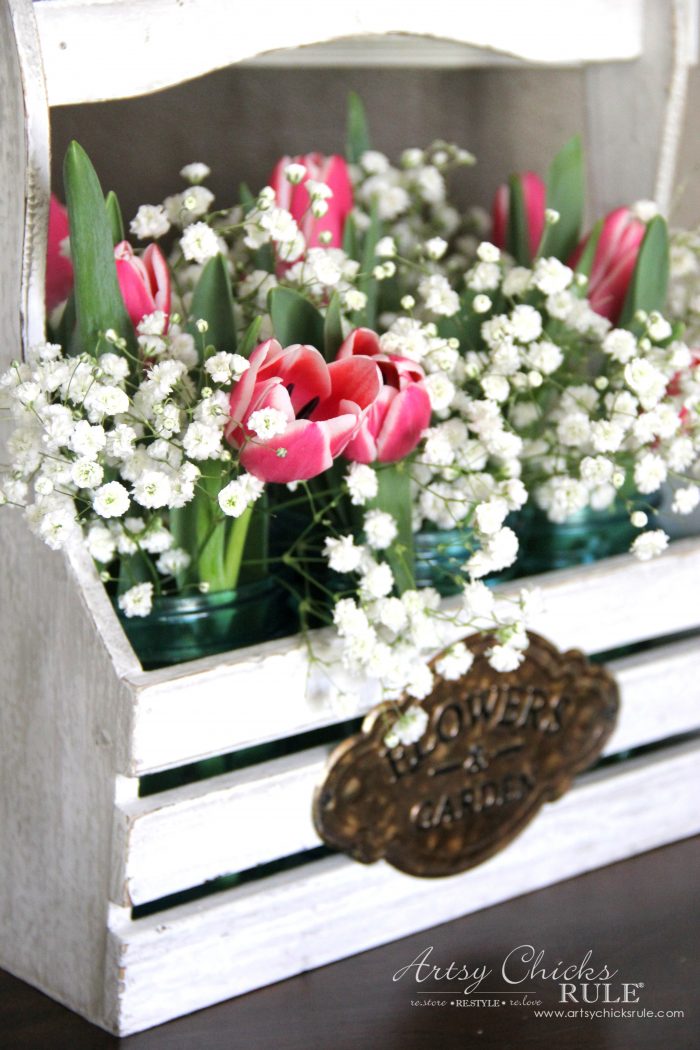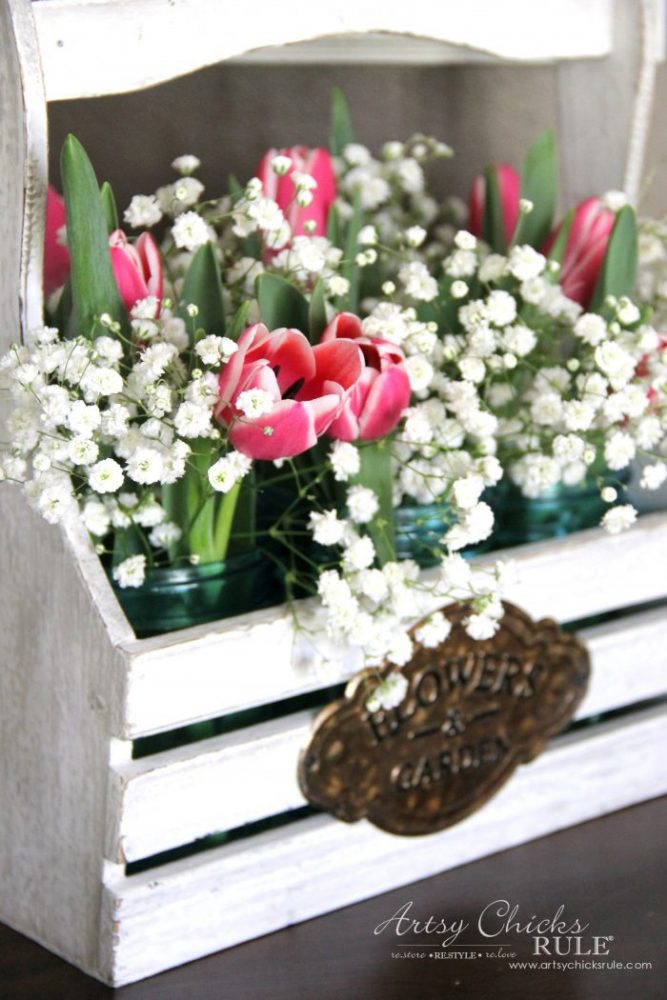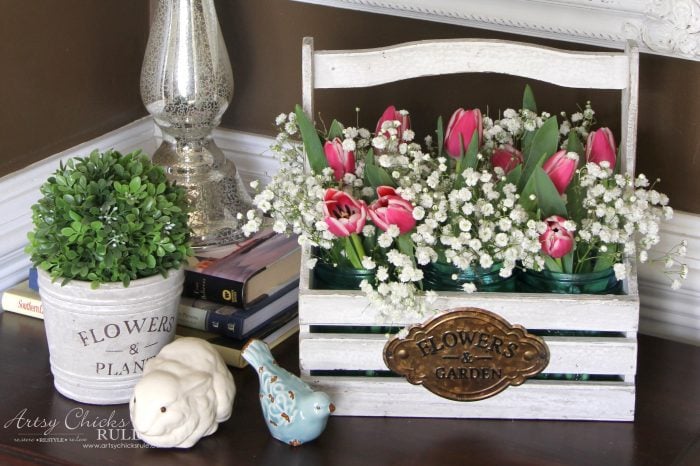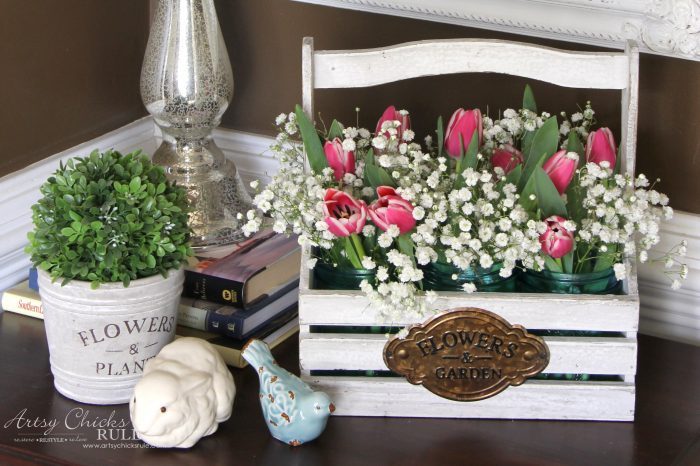 I even tried adding them to my Coastal Farmhouse Bath …..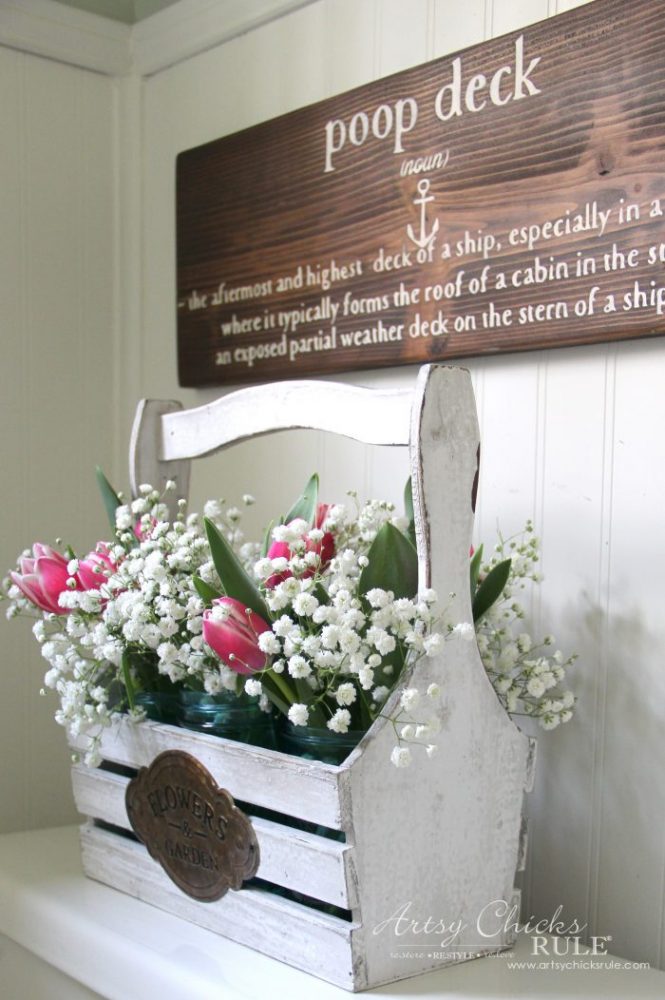 ….right under my "Poop Deck Sign". hee hee
And a little pop of Spring in my family room….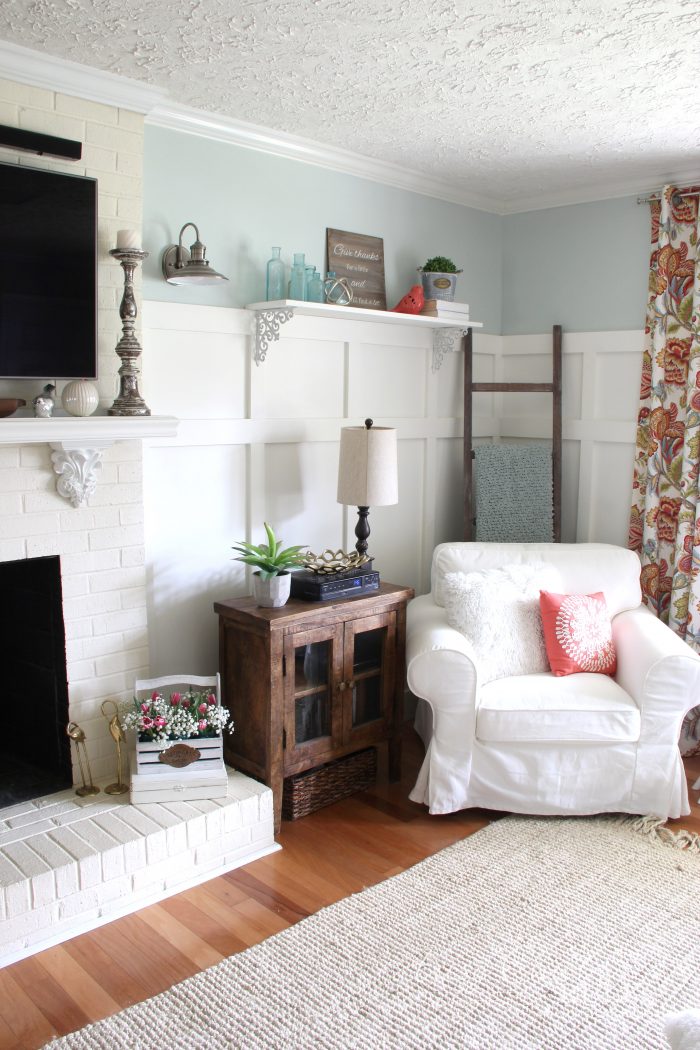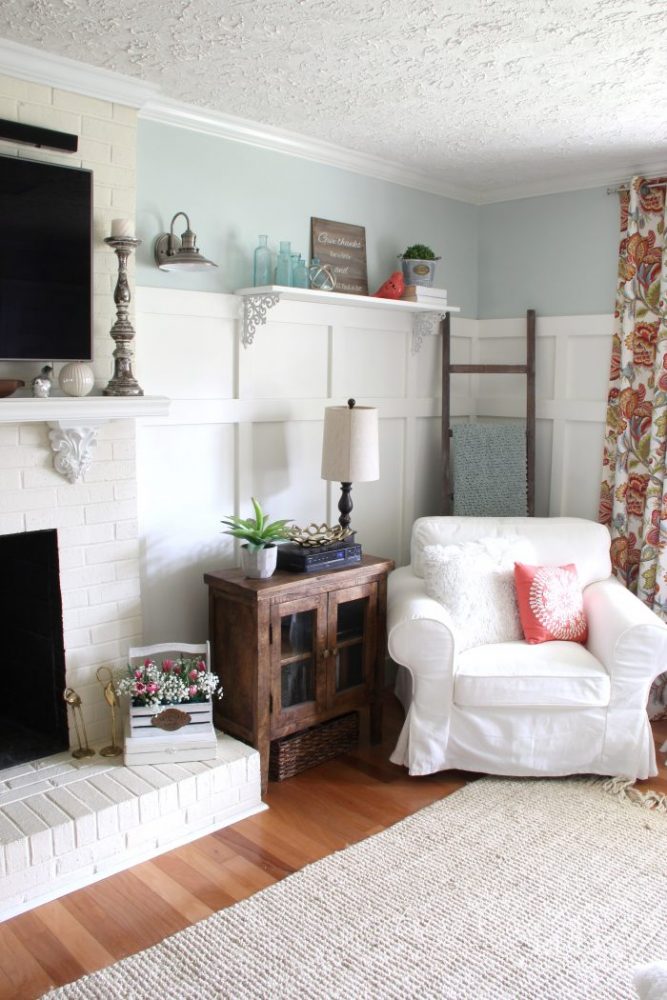 I'm so enjoying my $6 DIY farmhouse ladder in this room.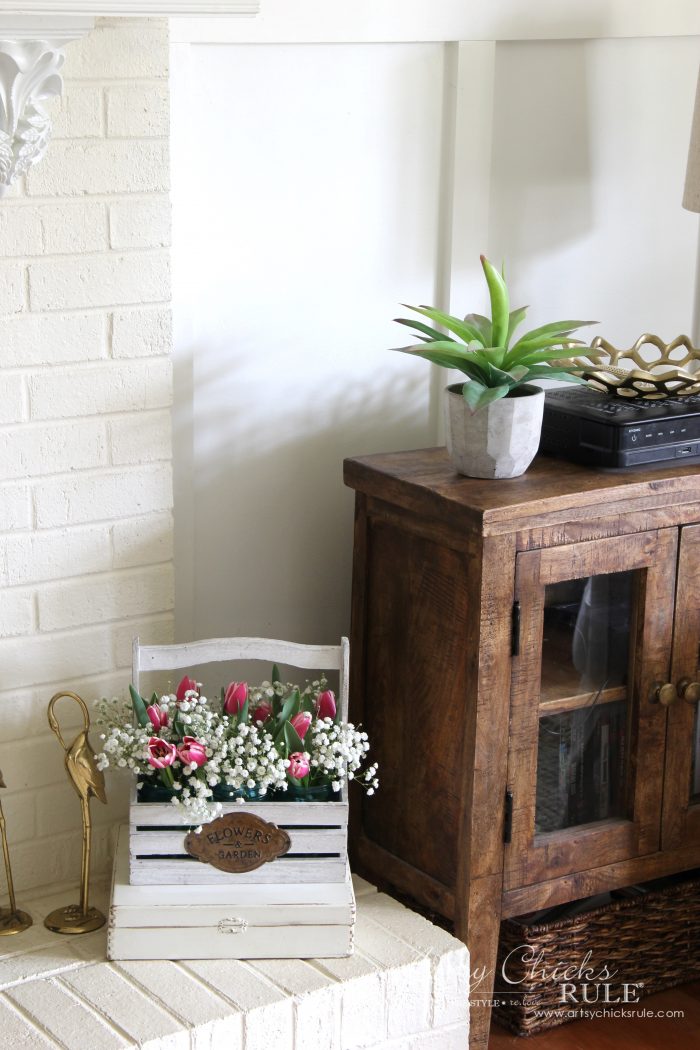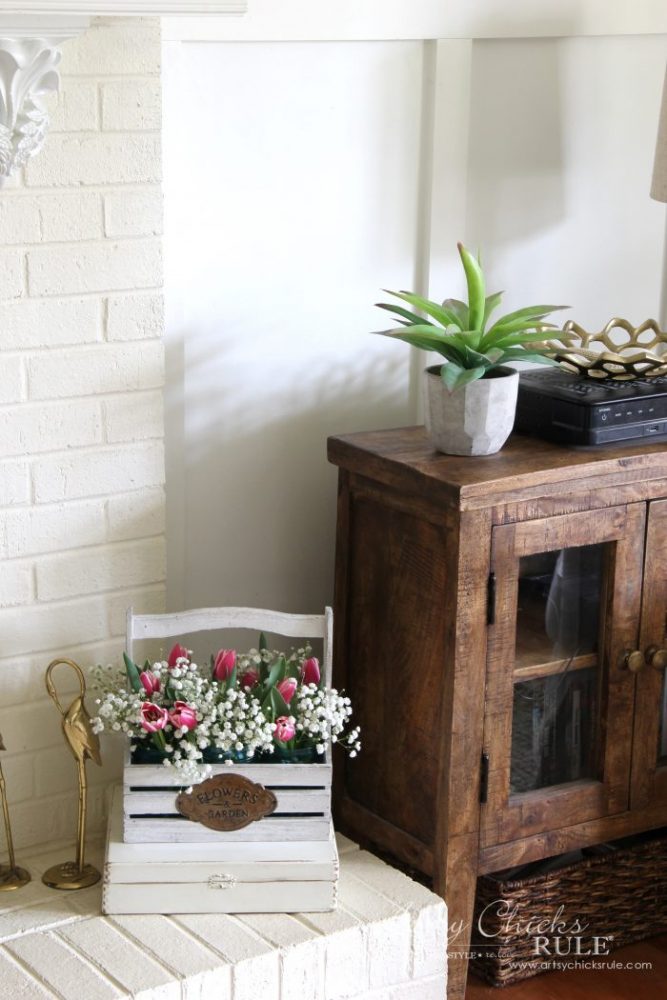 I especially like them in my dining room….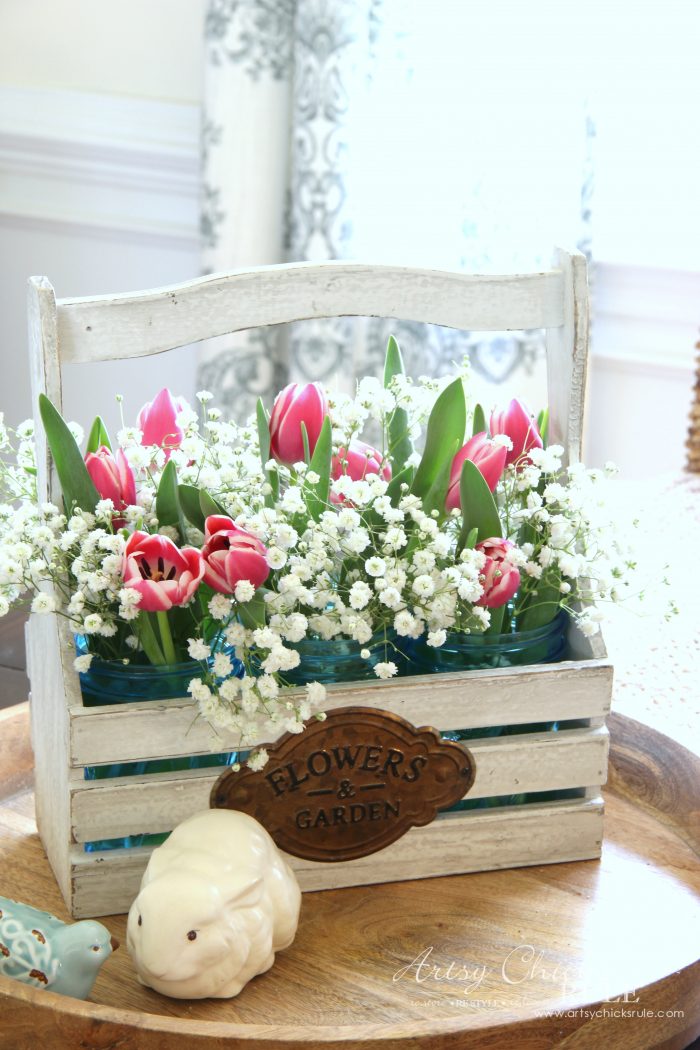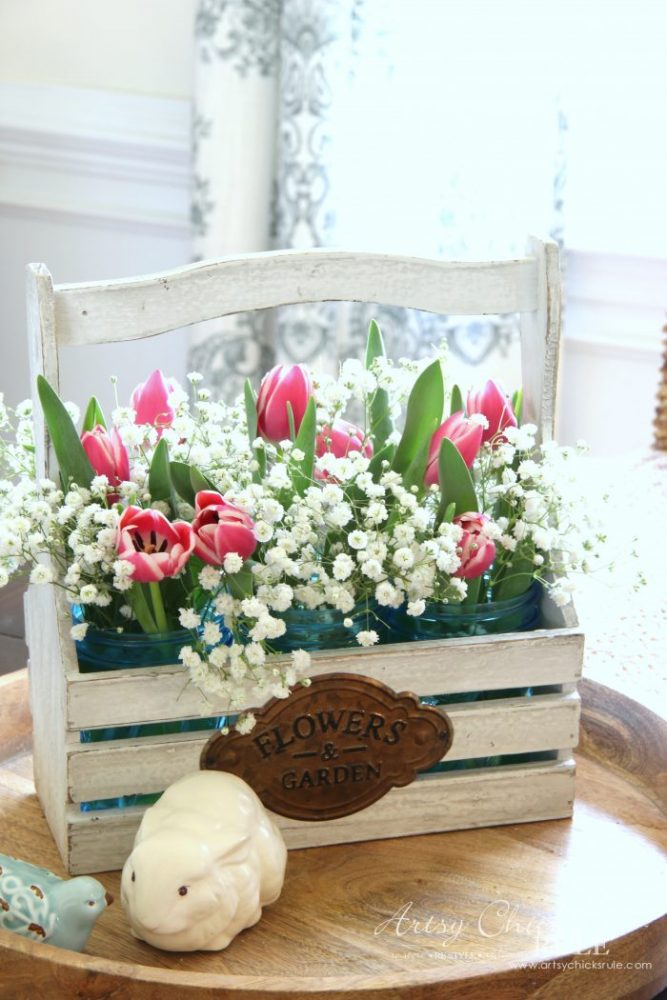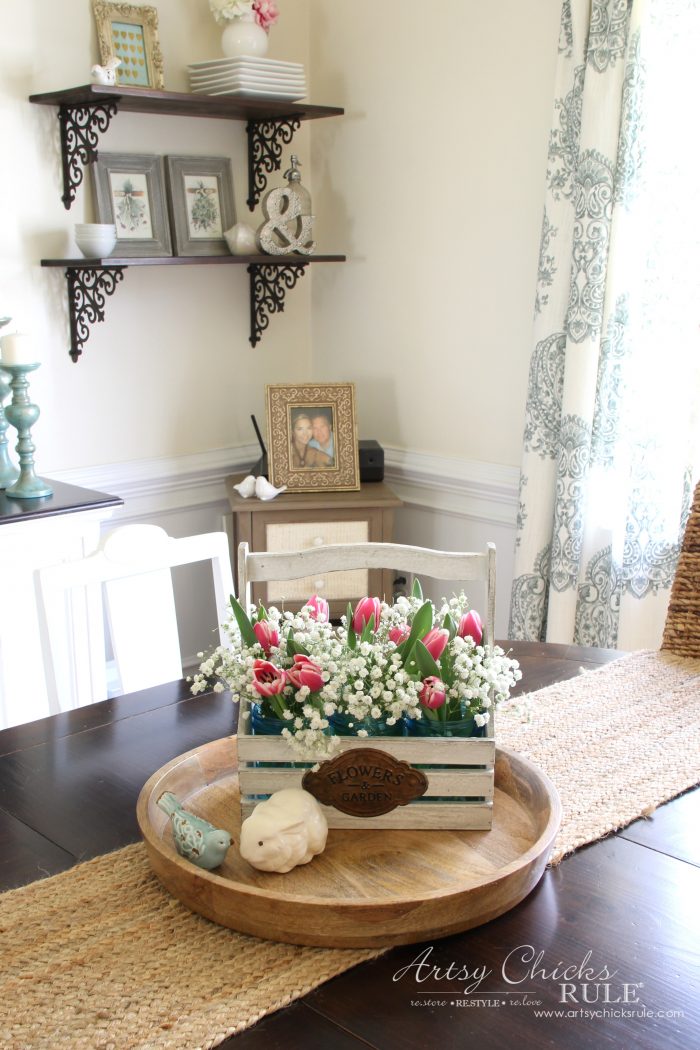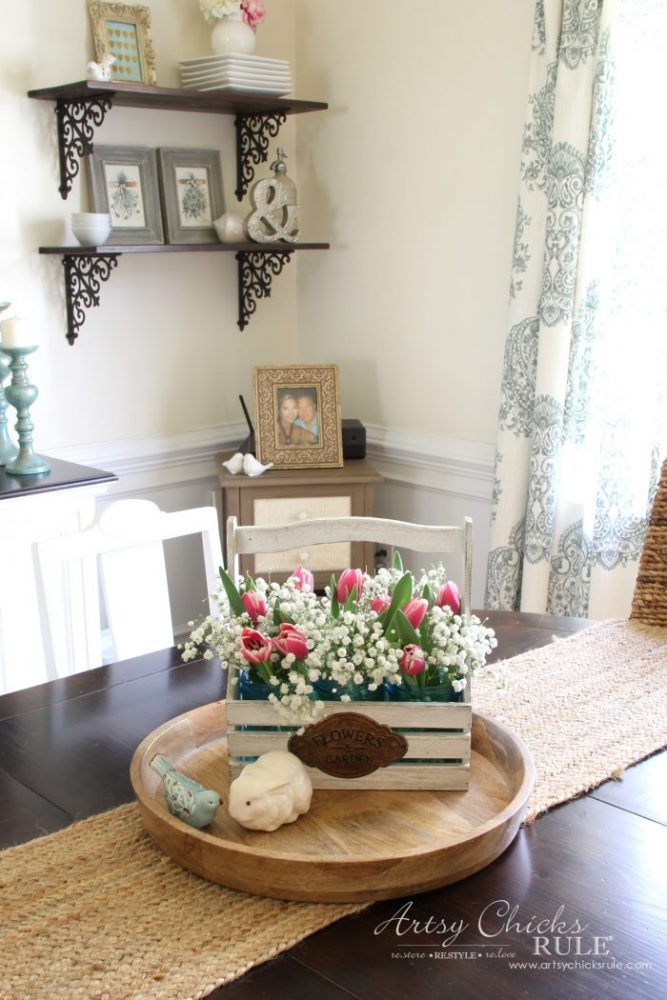 Those DIY dining wall shelves back there were SO simple to make but add so much.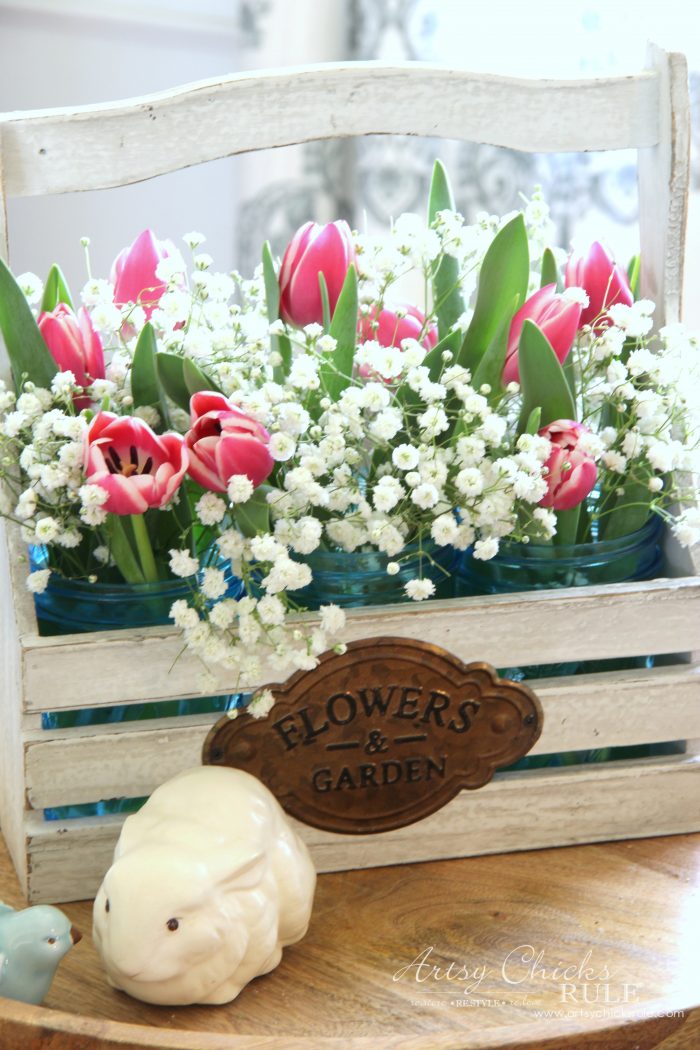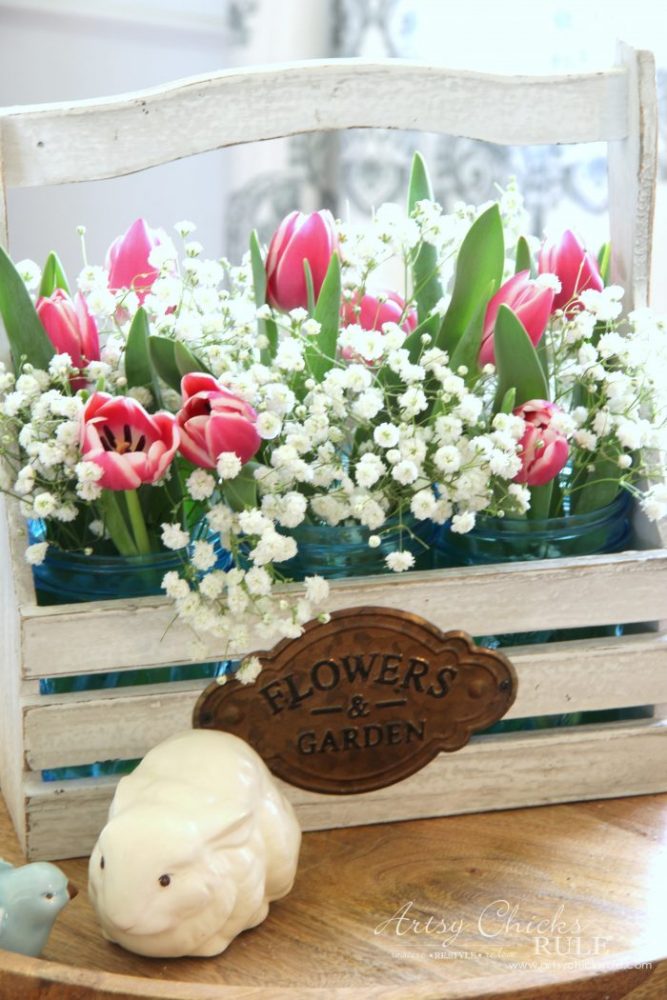 Oh fun, you can really see the pretty blue mason jars I used in this photo.
I just love them!
I have lots of the antique ones but bought a few of the news ones to use here and there.
They're perfect when company is over for using with utensils, spoons, forks, knives, etc.
Lots of things you can do with them. Plus, they are such a pretty shade of blue.
Flowers are a great way to bring Spring inside. Don't you agree?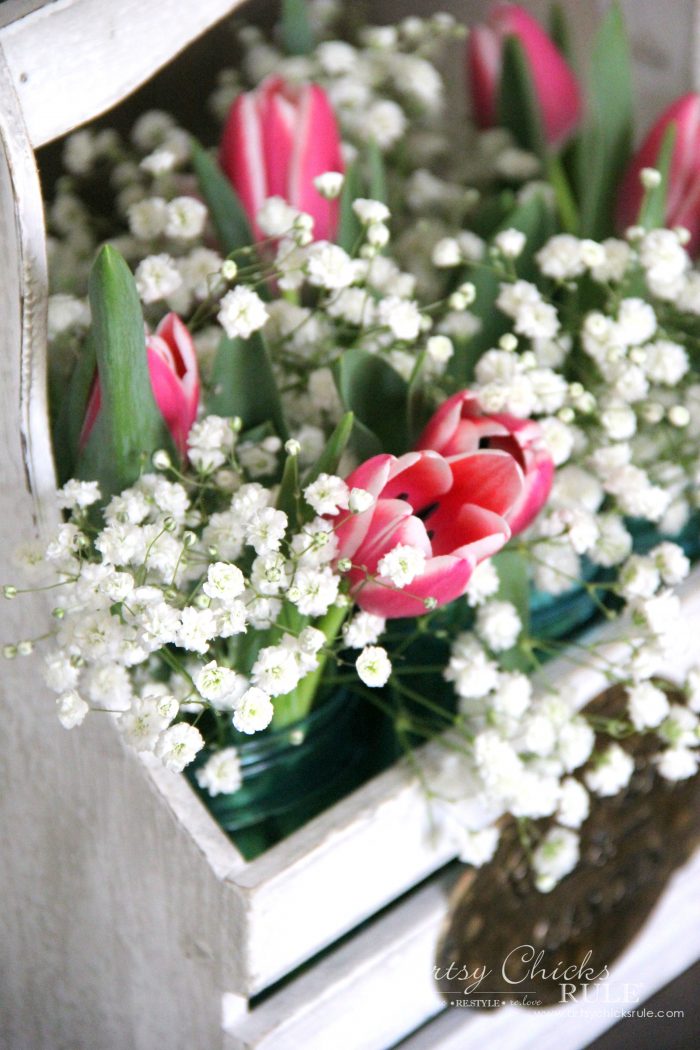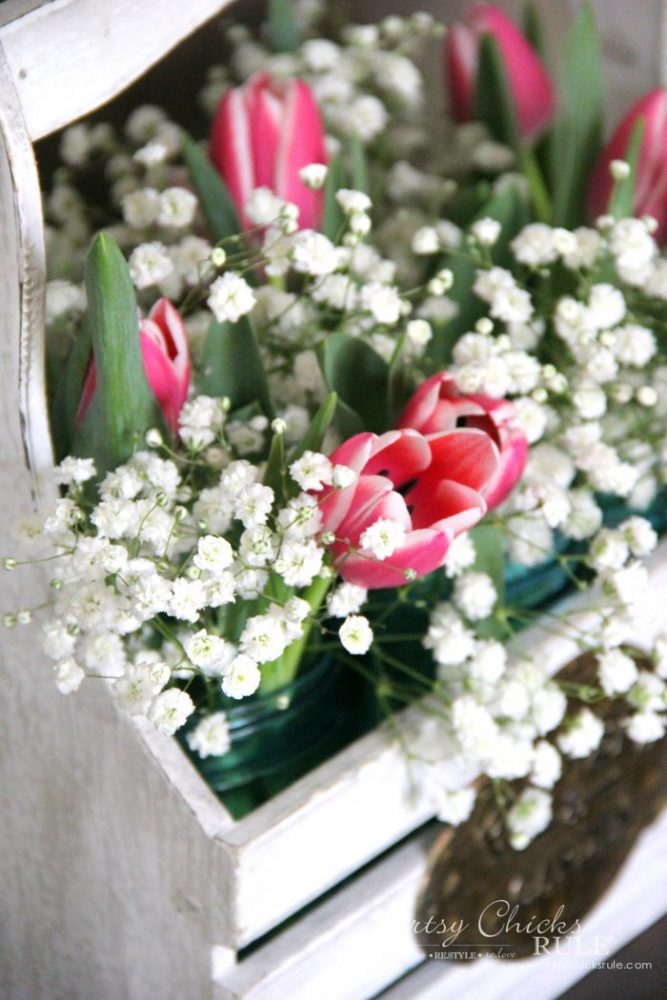 What do YOU do to bring Spring inside? I'd love to hear your ideas.
Just leave me a note in the comments section below. :)
Now, let's see what my friends did to bring Spring inside too….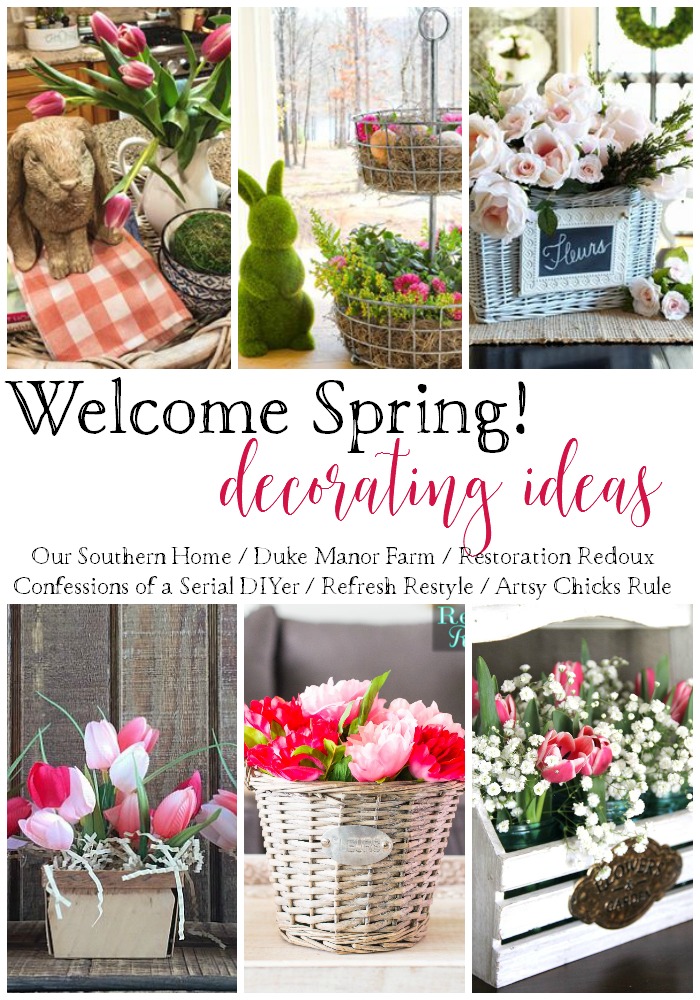 Starting from the top…
Our Southern Home
Duke Manor Farm
Confessions of a Serial Do It Yourselfer
Refresh Restyle
Restoration Redoux
Don't forget to stop by our Facebook Group and join….and/or share your pretty Spring basket decorating ideas!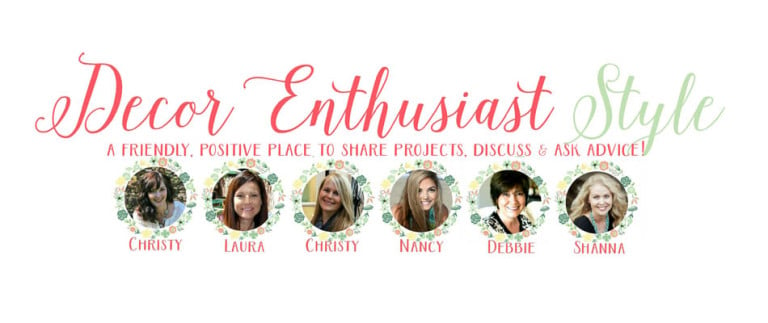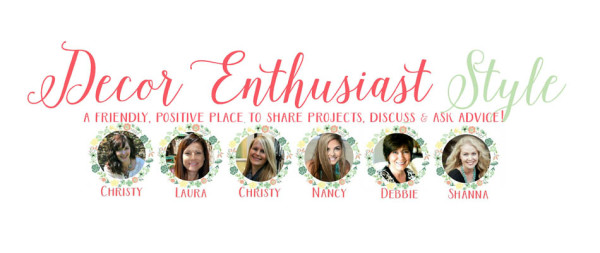 Get ready, next month we'll be decorating with windows! I can't wait to see all of those great ideas. :)
And I'll see you next week for "Trash to Treasure" Tuesday with a brand new furniture makeover!
(and the new Spring wreath I made)
xo