Side Table Makeover (Amy Howard Paint & Dust of Ages)
This post may contain affiliate links. Please see disclosures here.
Hi sweet friends! It's "trash to treasure" transformation Tuesday! I've been working through my stash of paints so I can write up a review/thoughts on all of them for you all. For today's project, I used AMY HOWARD PAINT. (and her Dust of Ages too!)
I can't wait to share what I think about it.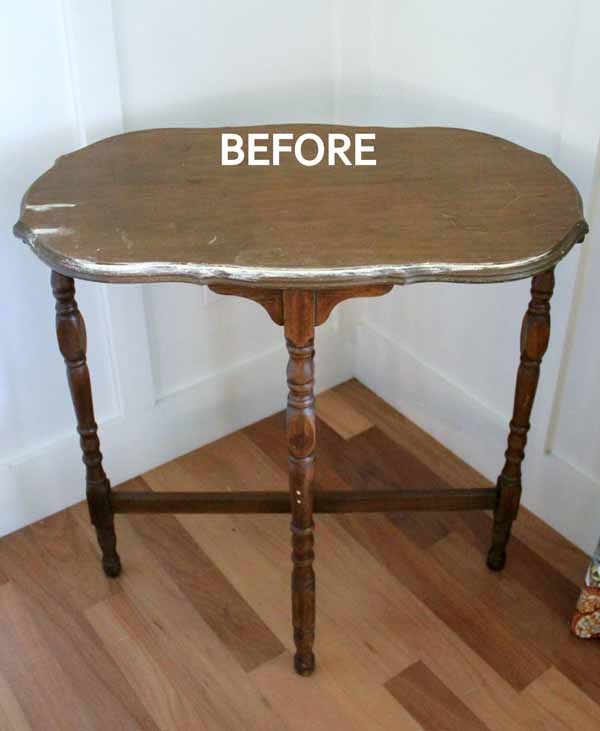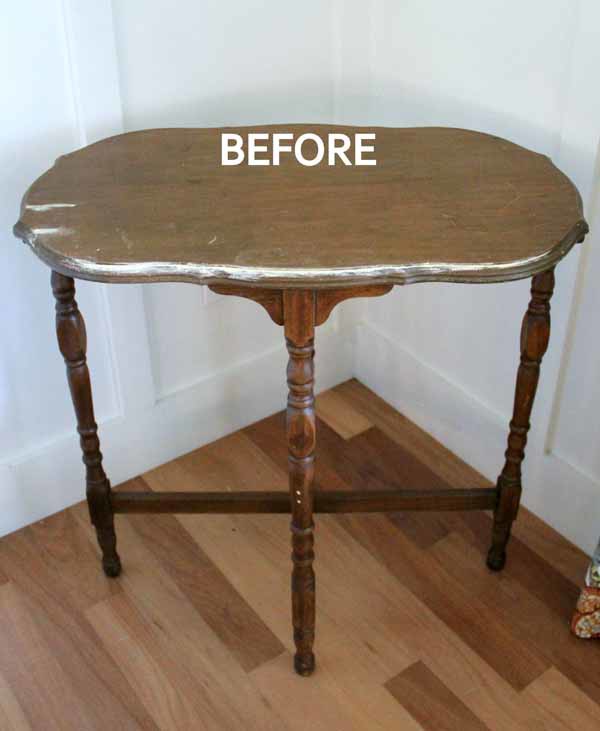 Here it is now…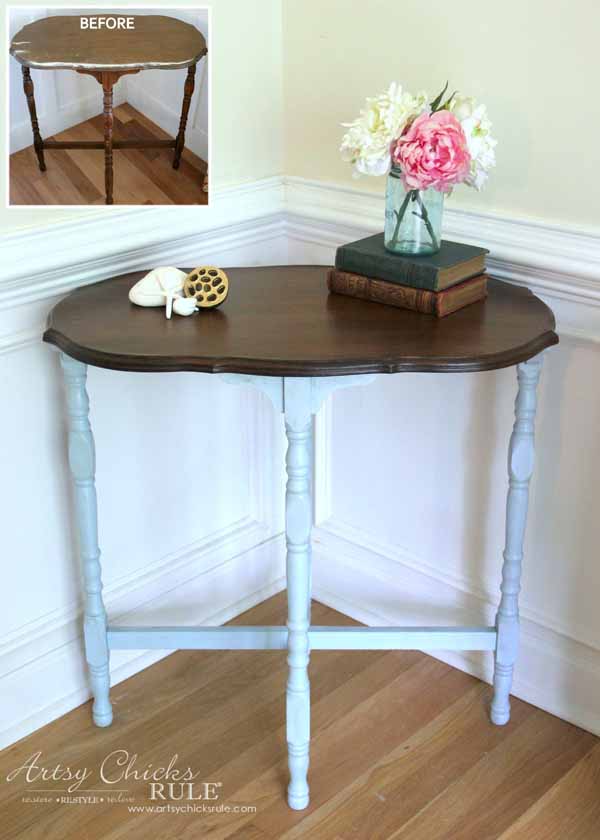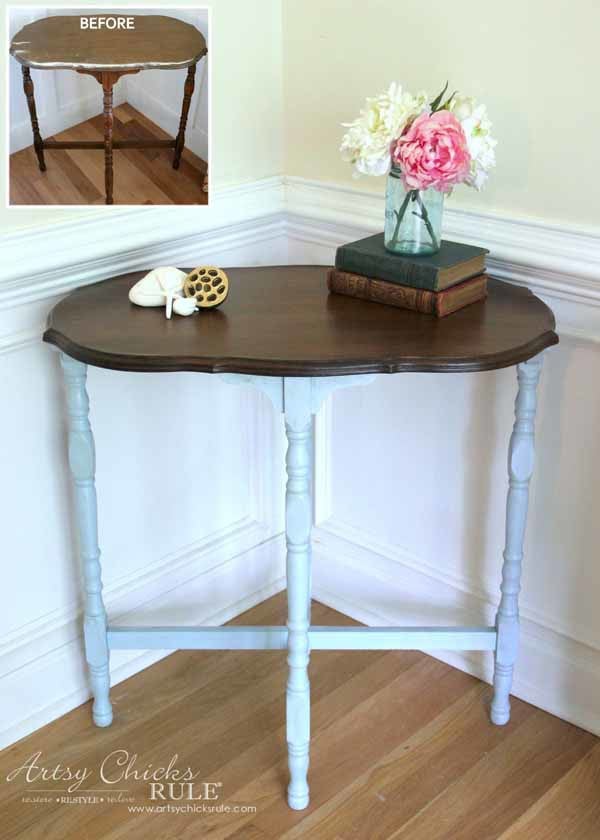 Here's the listing of products I used. I'm sharing affiliate links for them. You can read my full disclosure here.
M A T E R I A L S L I S T :
My husband and I were at a Saturday morning market a few weeks ago.
We happened to stumble across this little beauty….. (among a few other things I picked up! ;) )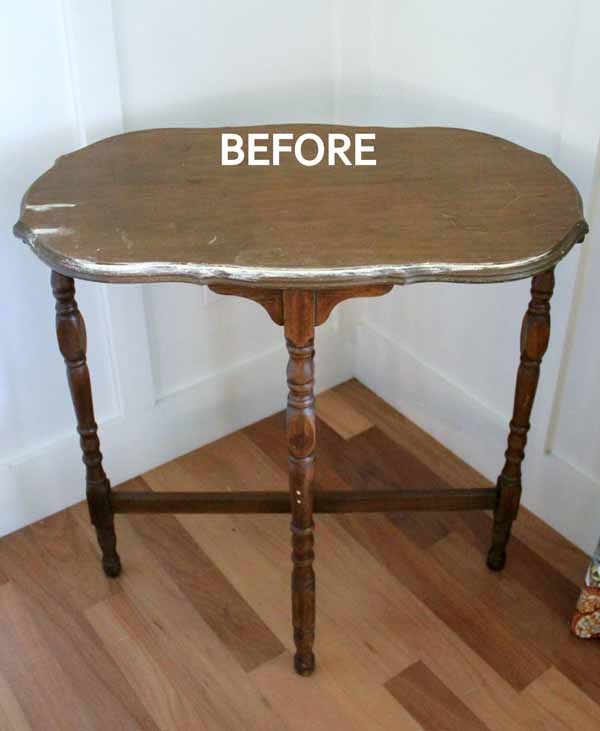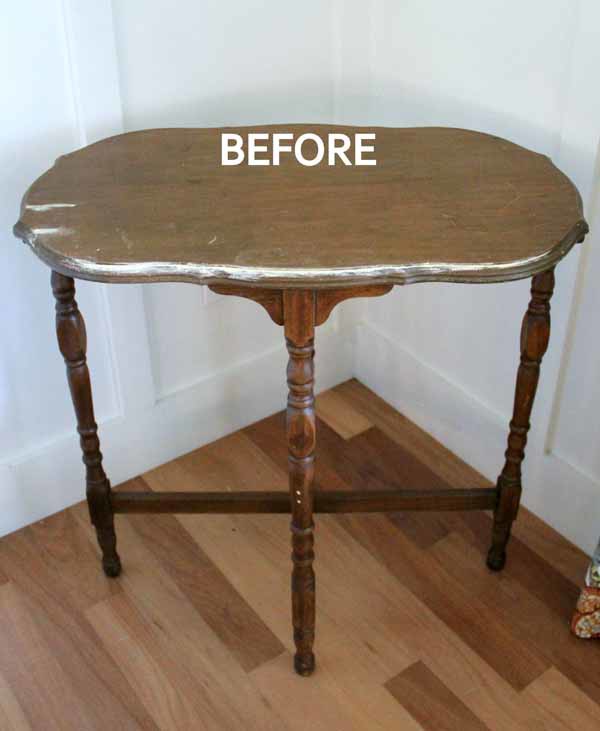 It needed a little (or a lot) of work but I loved the design.
I ended up getting it for $20.
A little more than I usually spend but that's how it goes these days!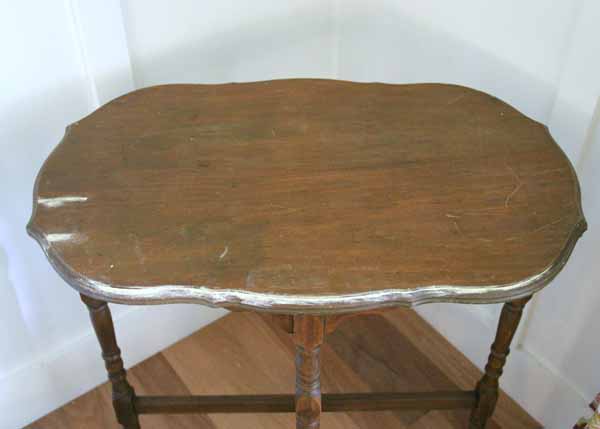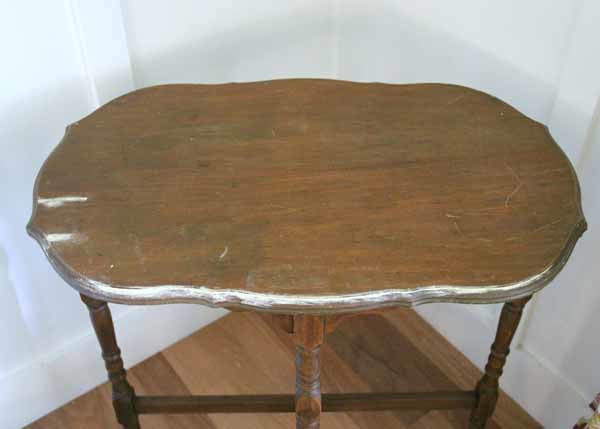 The top needed quite a bit of work.
I started by filling in some of the wood areas that were missing.
I then ended up having to glue down quite a bit of the wood laminate top….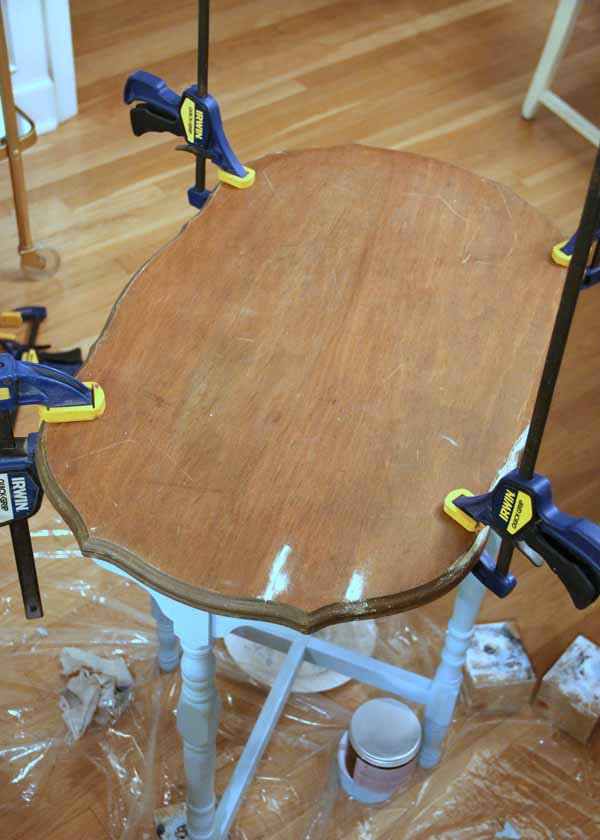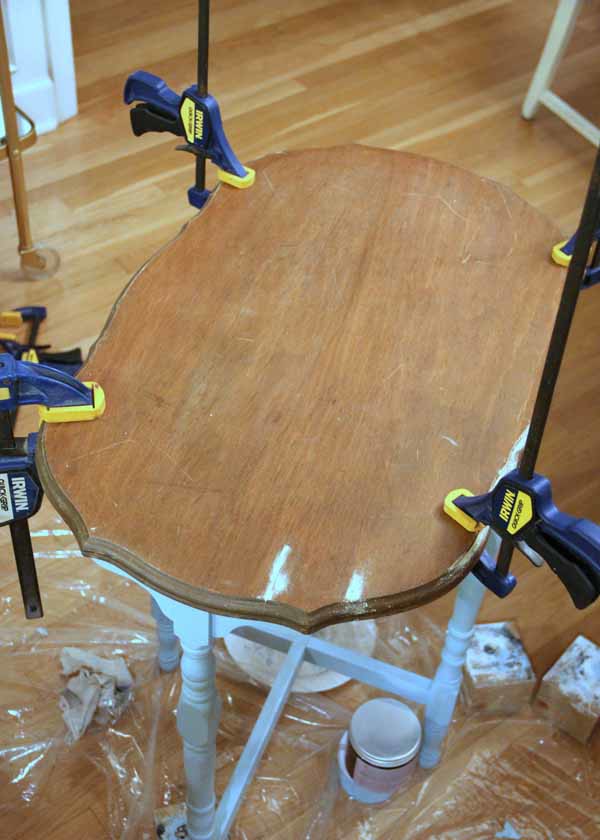 It was really coming up all over.
I wanted to try to preserve it if I could. I really envisioned this table with a wood stained top, not painted.
Luckily, it worked out well.
I gave the top a light sand and applied some General Finishes Antique Walnut Gel Stain to the top.
Once that was dry, I gave it a finish with General Finishes High Performance Top Coat in Satin.
Love that stuff!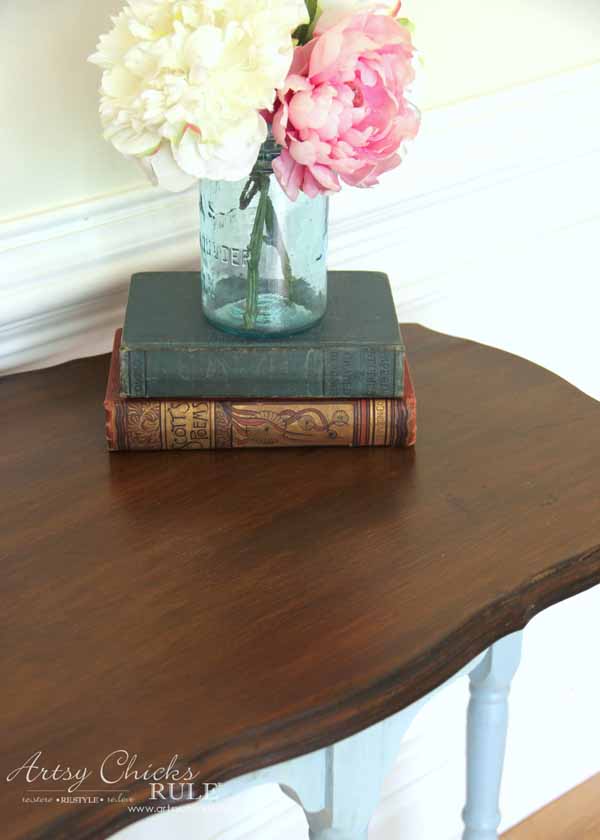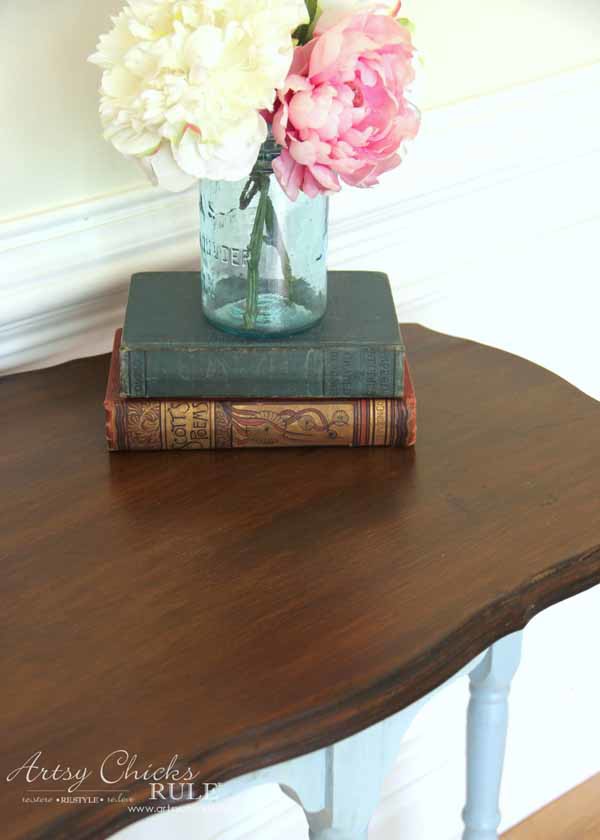 Isn't that amazing? (scroll back up and check out the "before" top photo again!)
It is SO easy to freshen up a piece of wood like this.
AND with minimal effort too!!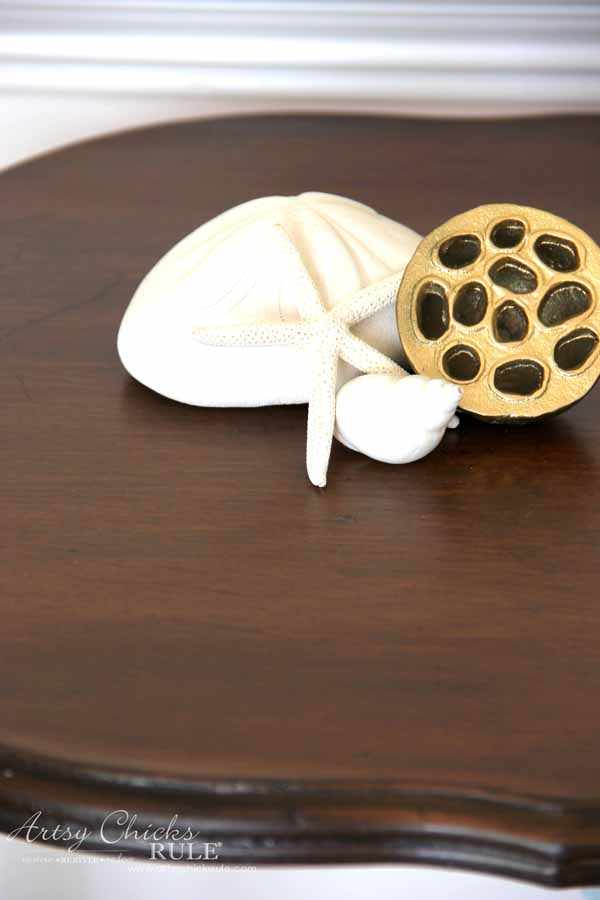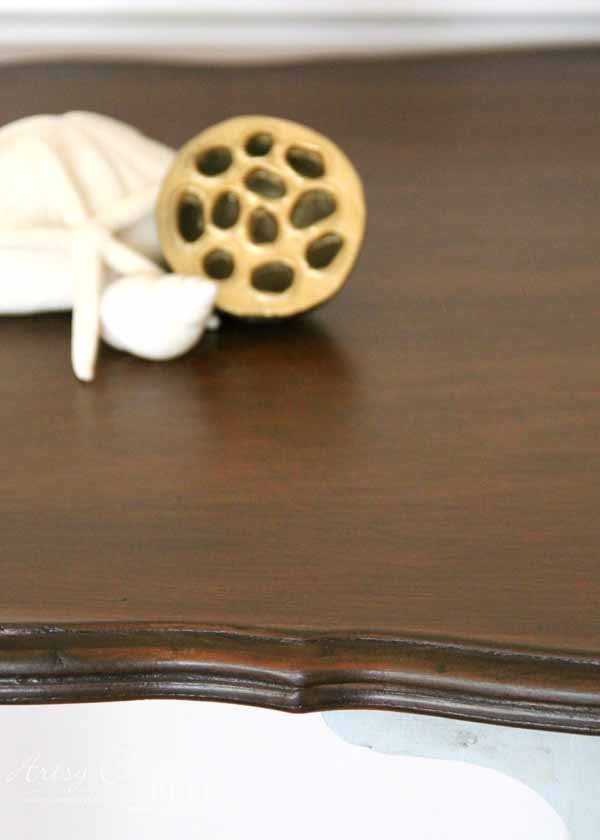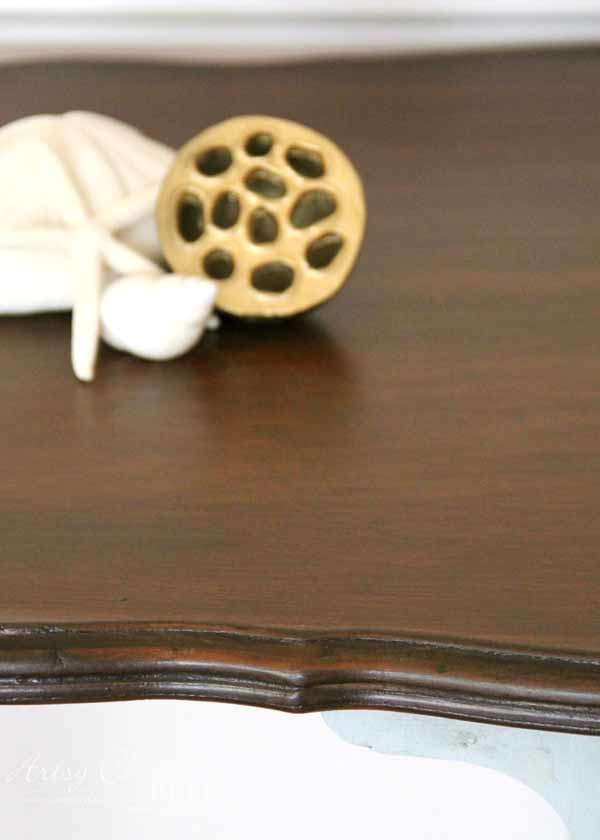 Now for the Amy Howard Paint…..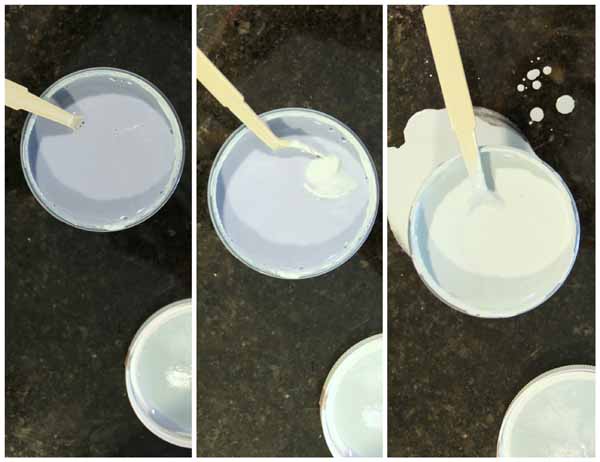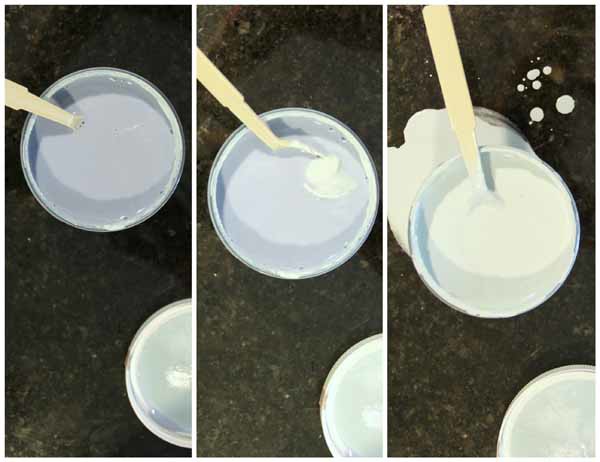 I used the color "Nottaway", a really pretty pale blue color.
As you can see above, the paint separates quite a bit.
There was a lot of liquid on the top when I opened it.
Shaking didn't work (it was THICK) and stirring didn't work much better, as you can see how I spilled it.
I did finally get it mixed up well enough though.
I'd say that's the one negative…but not a big one.
Below left is the paint alone.
On the right is with the "Dust of Ages" applied over top.
The paint was a dream to use. Really. I loved it.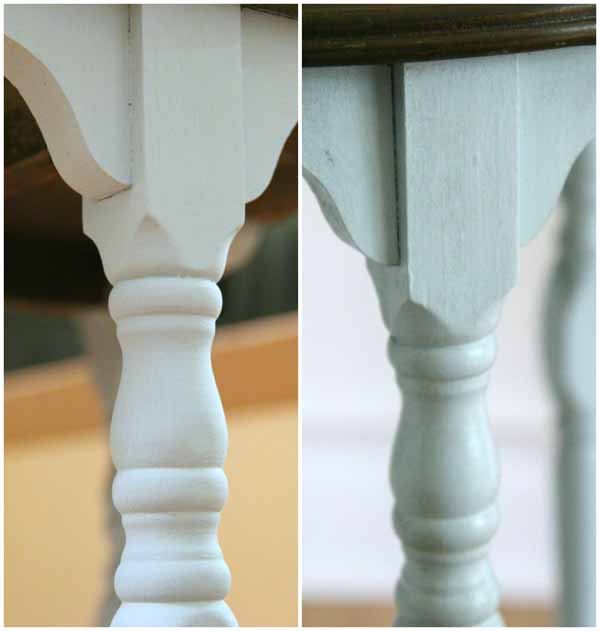 The Dust of Ages will take a bit of practice, as with most things.
I applied clear wax (I used Annie Sloan) and before it dries completely you apply the Dust of Ages.
It can be a bit challenging to get just the right "tackiness" so it will adhere properly but not too much.
However, I love it too! It was fun to use and watch it transform the paint.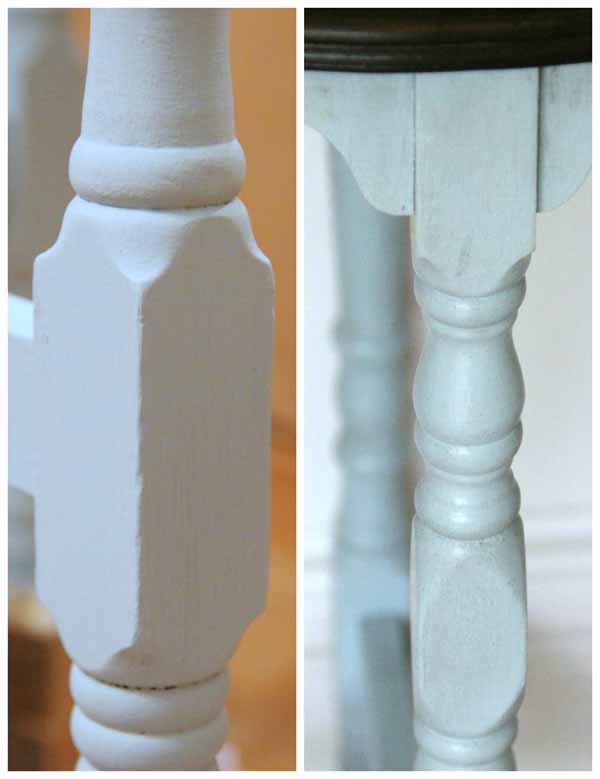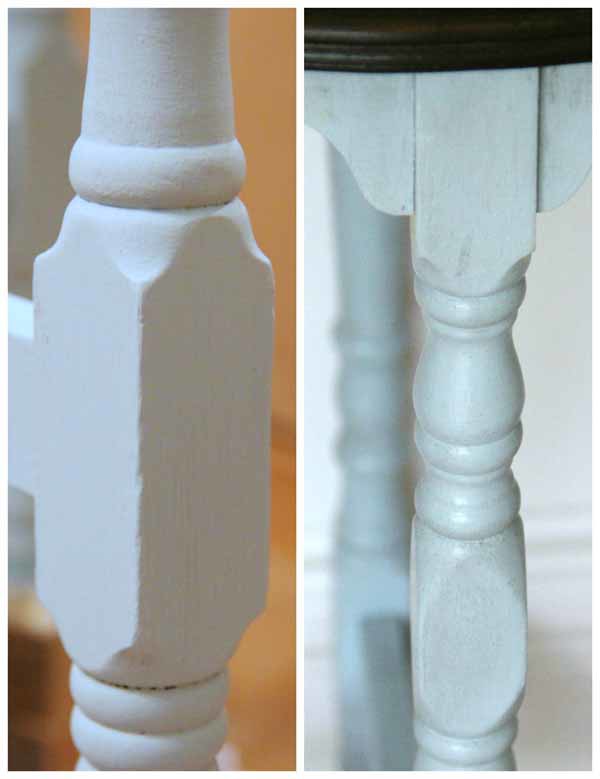 Hopefully you guys can see the difference in these photos.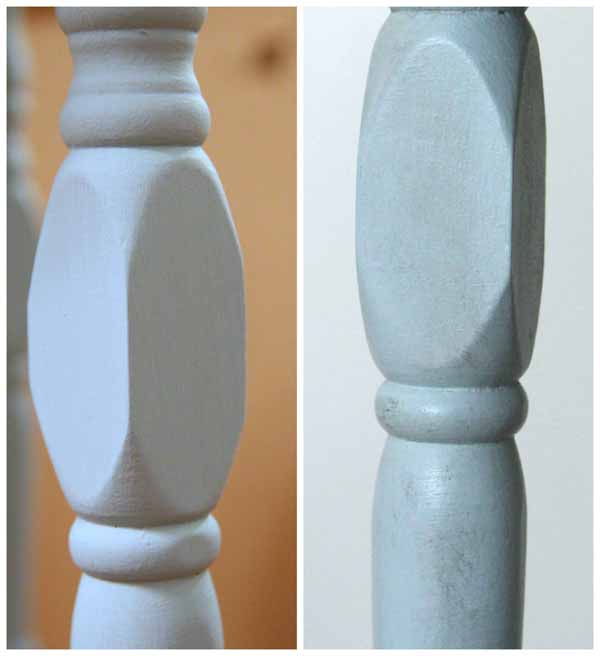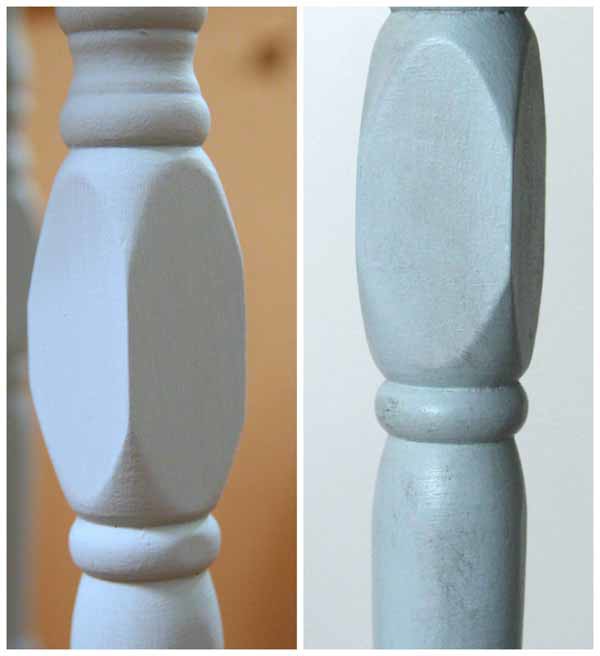 I didn't sand to distress this wood. Instead, I let the Dust of Ages do the work of giving it an aged appearance.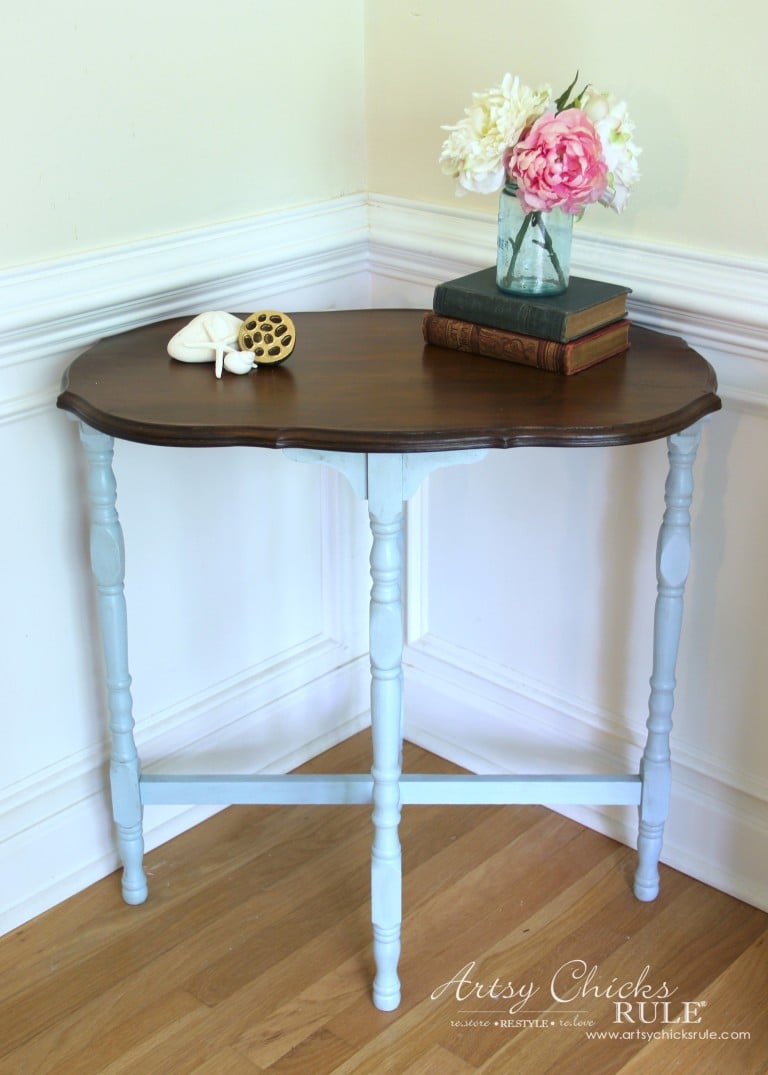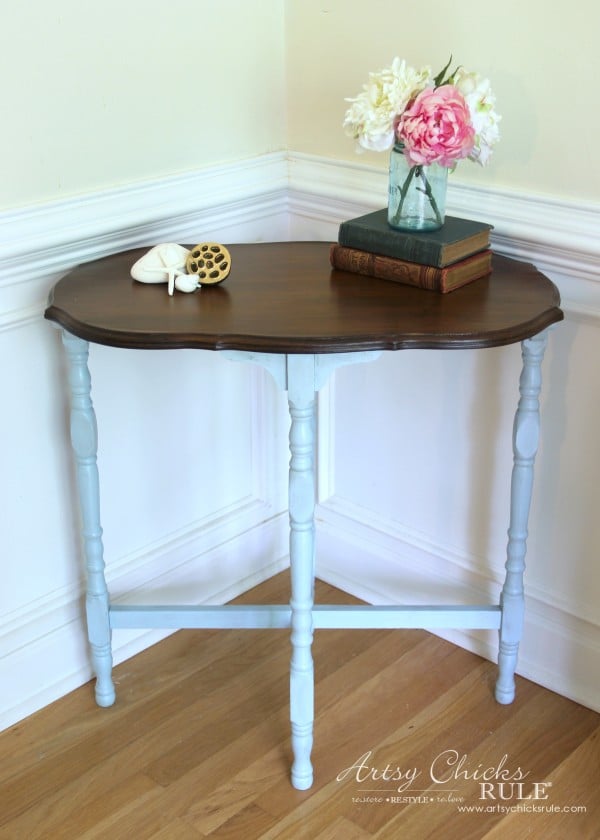 Love this little table now…..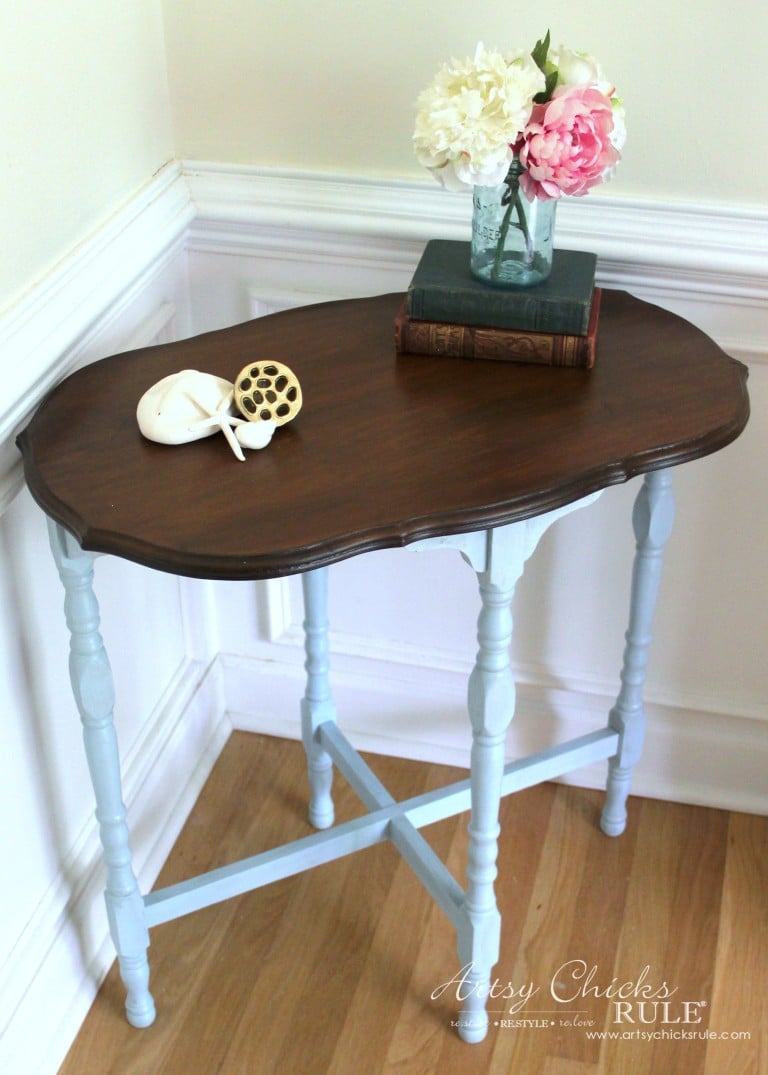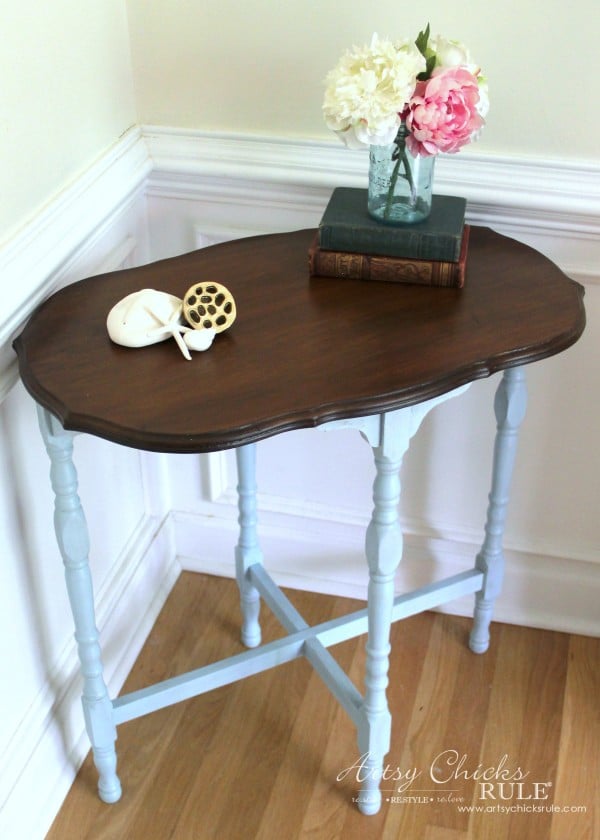 Quick and super easy makeover with Amy Howard Paint and General Finishes products.
PIN this for later so you won't forget! :)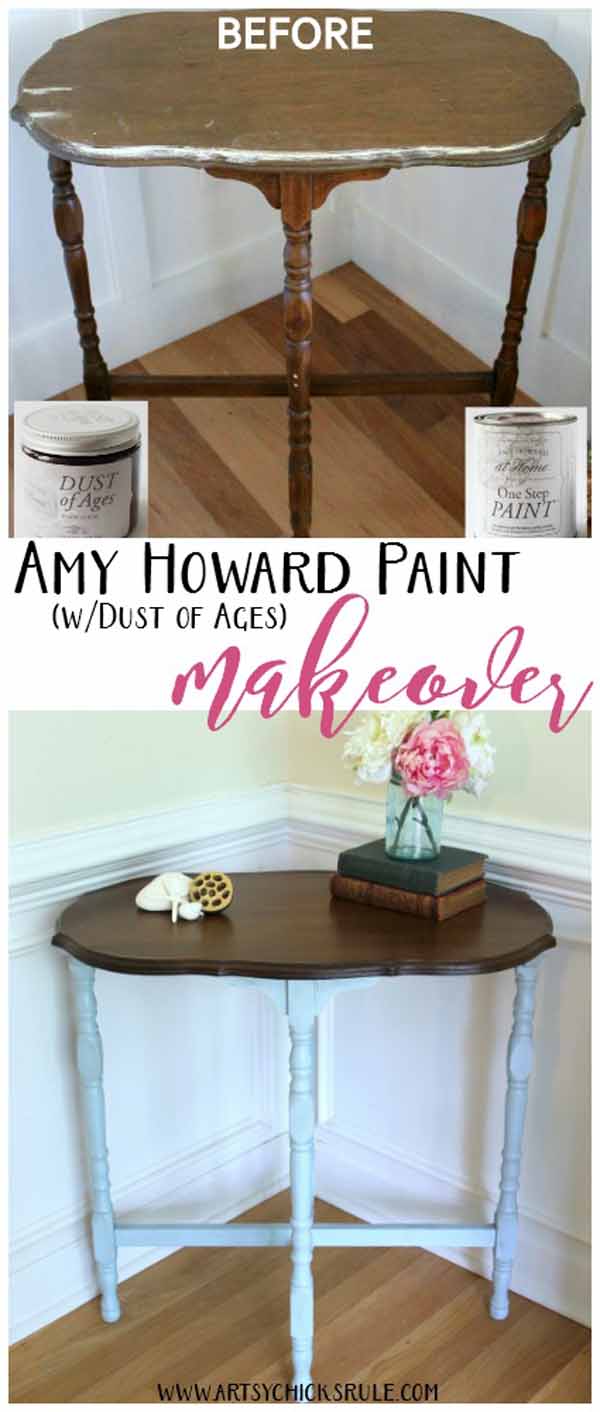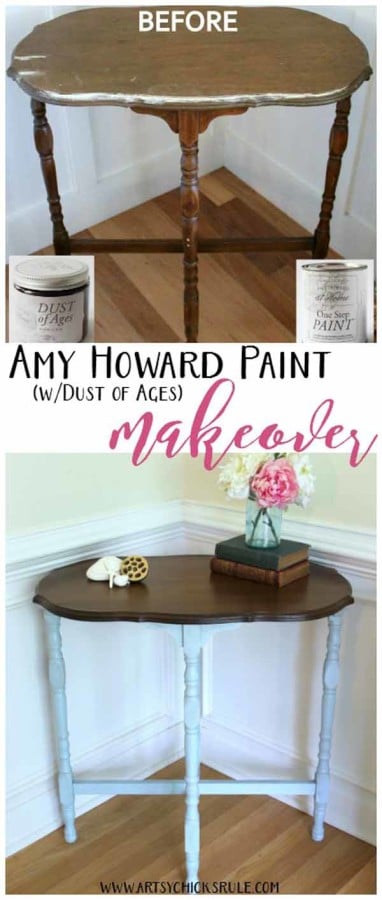 Now let's check out the "trash" my friends turned into treasures this month!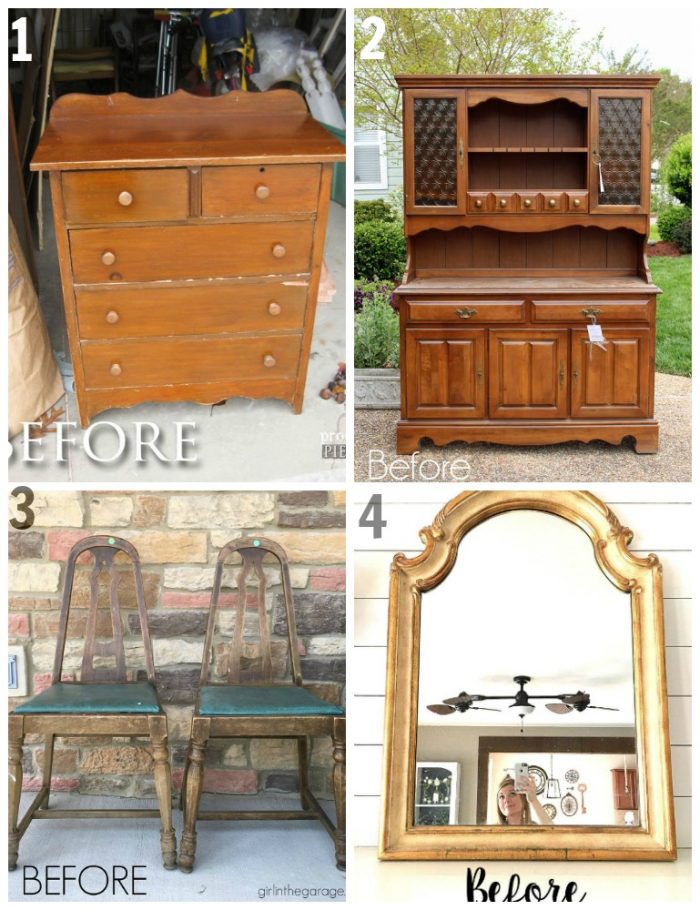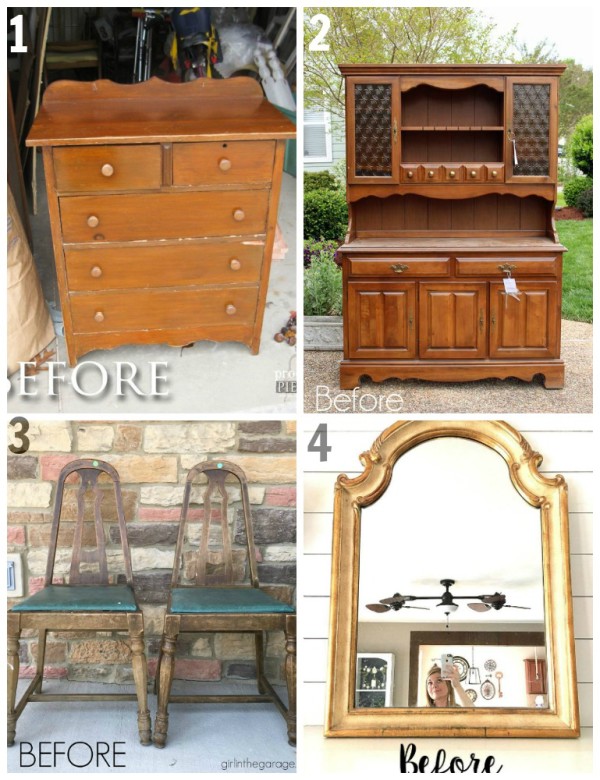 If you want to see more of our "Trash to Treasure Transformations", click here >>> Trash to Treasures
……………………………………………………………………………………………..
Check in later this week to see what I did with this old bed! (a keeper!!)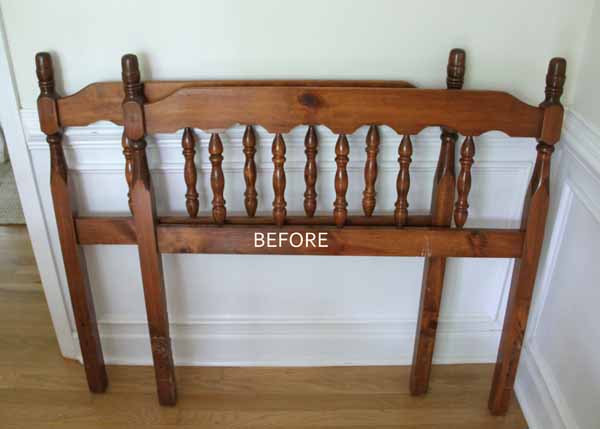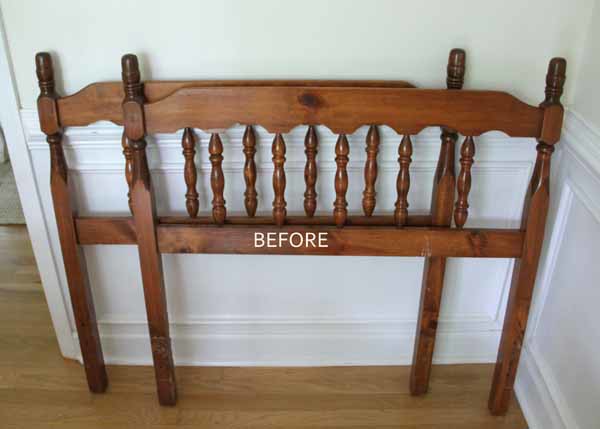 UPDATE!!! See it now, here!!
Have a great week!!
xoxo