This post may contain affiliate links. Please see disclosures here.
Thrift store haul #2 with lots of small finds soon to be made over! Follow along to see them all.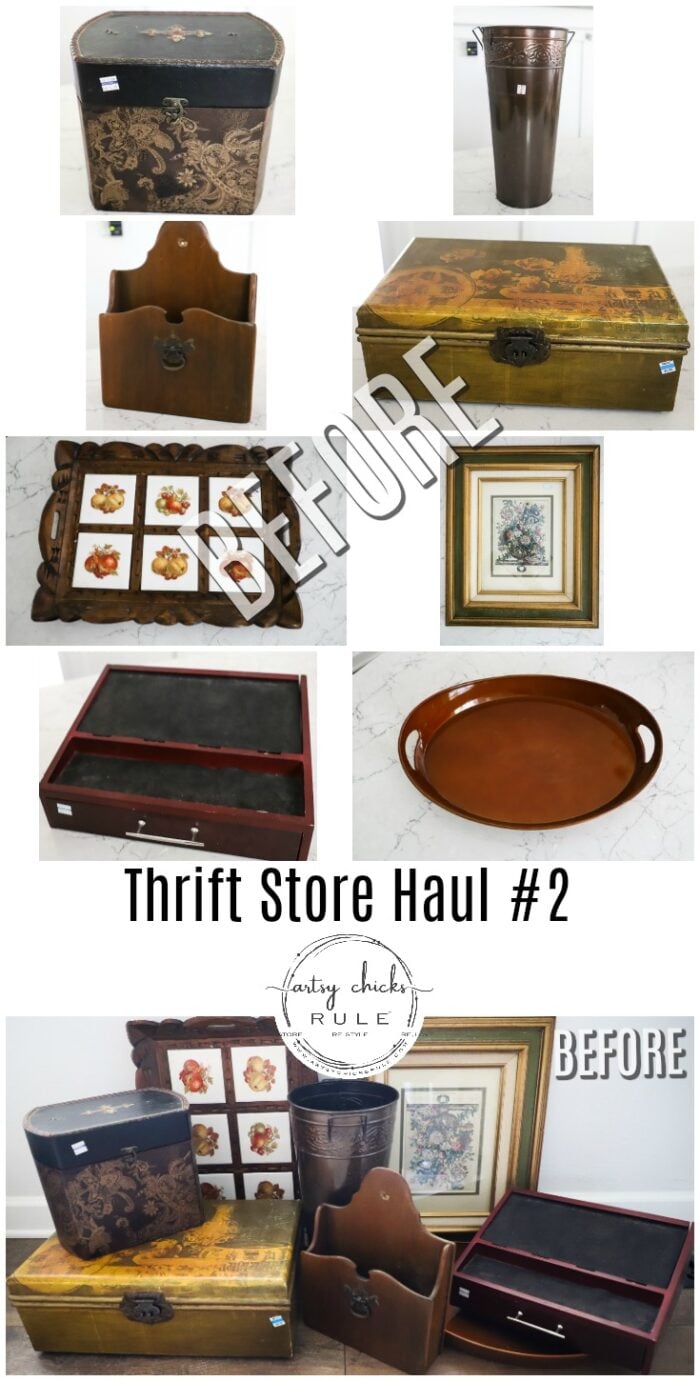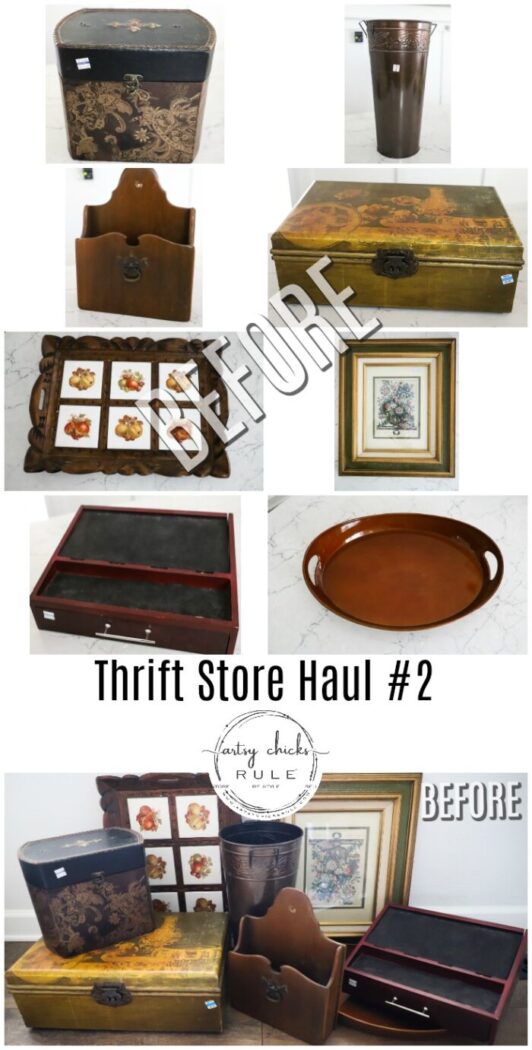 Hey friends!!
I have a brand new thrift store haul for you all today. If you remember me mentioning, Christy and I went thrift store shopping (to find stuff AND to film a brand new video) just before all the lockdowns and such started. Thankfully we squeezed in one last trip for a while before! And quite literally because the next week was when everything started going a little crazy.
I added 2 other small items I found the week before on my own thrift store shopping trip to the things I found with Christy. PLUS, I also added something from our storage unit!! Yippee!! I am getting to those one piece at a time.
This desk and chair…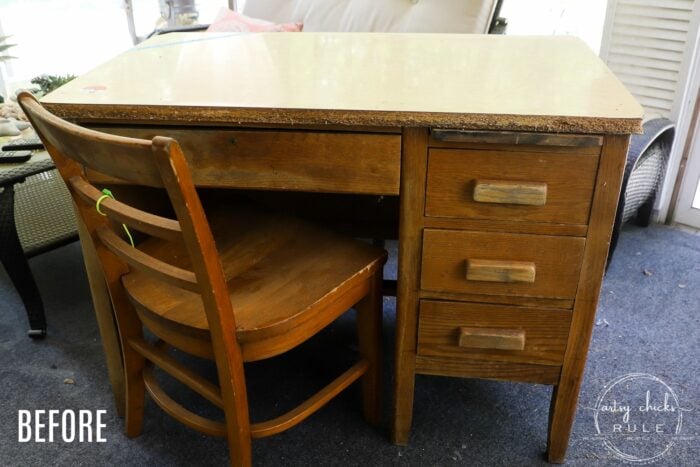 I don't even think this one was pictured in my "storage unit" post but it was buried in there, promise! ;)
(and please excuse our screened porch, it has not been cleaned for spring yet and is also in need of a full overhaul itself…not to mention, has been my workspace lately! )
This desk has some issues that I forgot about though…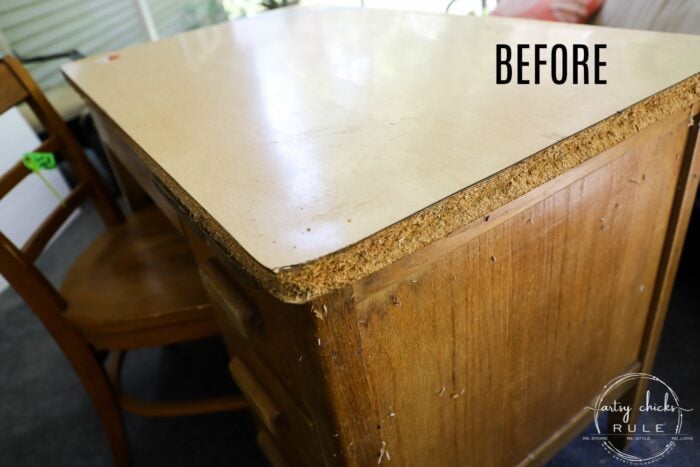 ….namely, that top. It needs to be removed and replaced.
So, we are hoping we have the wood in our stash to build one. I have an idea for it, we'll see if we can work it out.
And you guys are in for a treat on Thursday!
Christy did the video this time and it's done…yippee! So we will be sharing the video and our makeovers with you then.
You will be seeing all of these in the video, or most of them anyway, as we found them. Like I mentioned above, I did add in a couple of things to this haul from the week previous.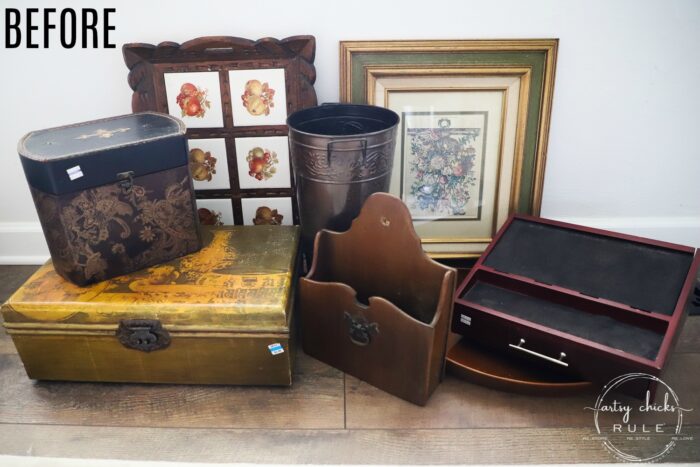 This tray is what Christy challenged me to makeover but we'll see if that's the first one I do….keep on scrolling to find out. ;)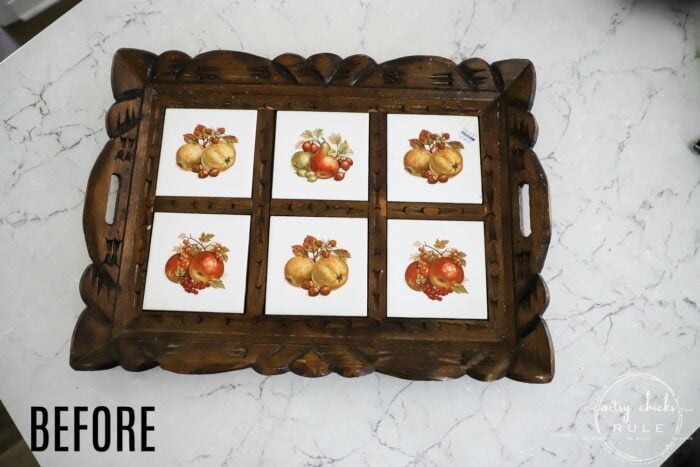 I really loved the wood detail on this one and you guys know I'm a sucker for tile.
Not that that design on the tile is staying though….or even the tiles. It just depends on how well it is put together.
I found another tray, this one is plastic though.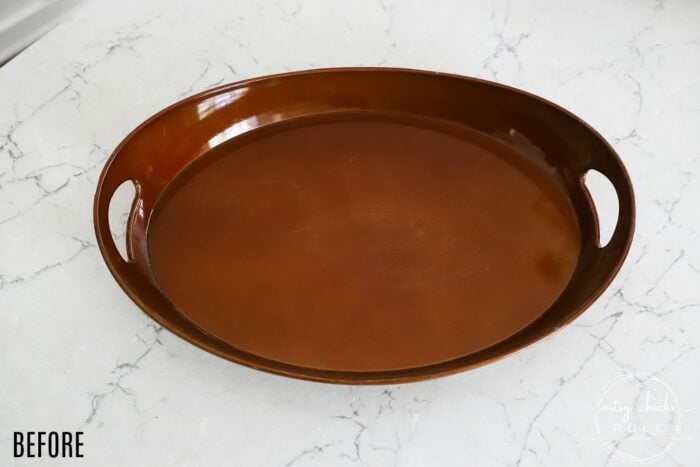 I love trays, you can turn them into such pretty and useful, decor items.
Here's a few other trays I've given makeovers to:
And many more! Just type "tray" in the search box on the upper right corner of my blog to find more.
I'm also a sucker for vases. What do you call this?? I'm having a brain fog moment and can't think of what I want to call this thing?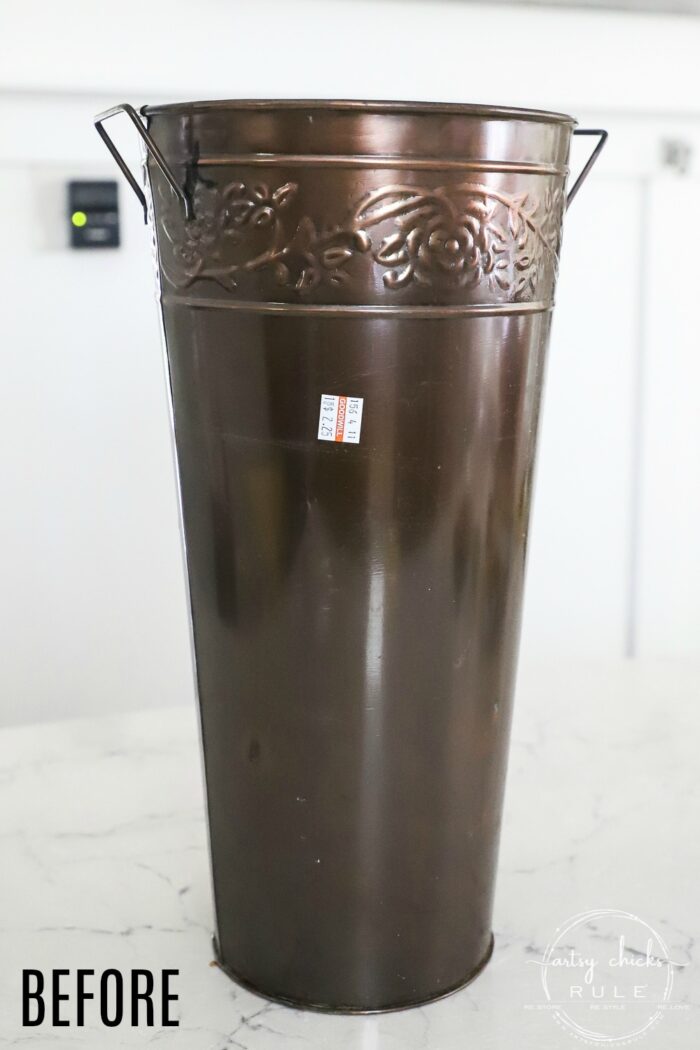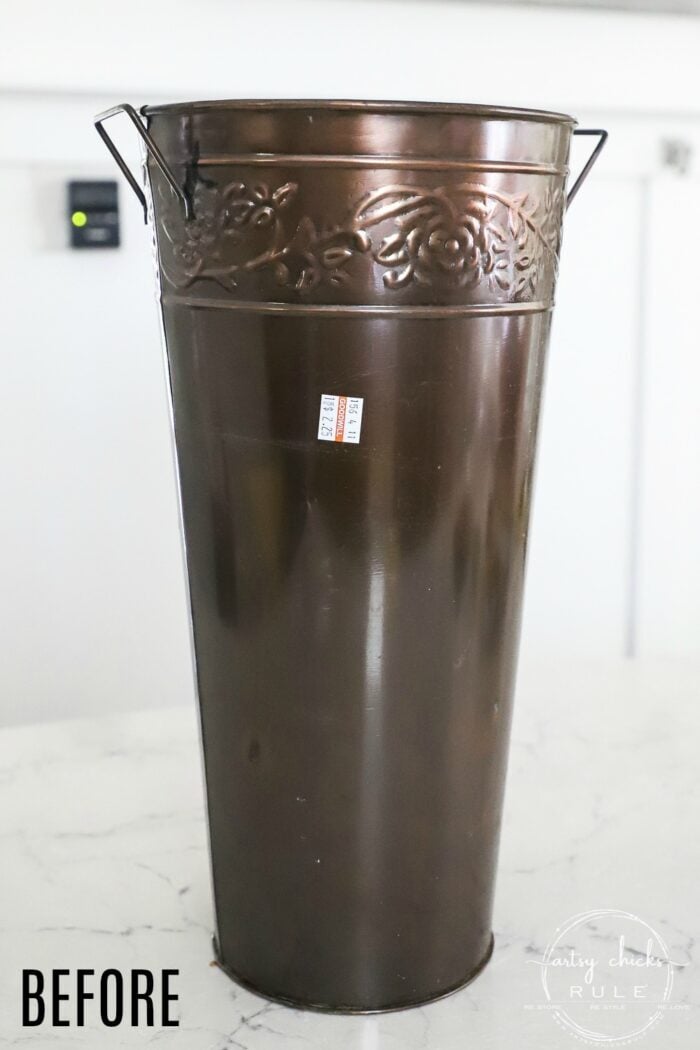 Anyway, I love these.
I've redone similar things to this here:
Annddd…I'm also a sucker for a pretty frame like this one.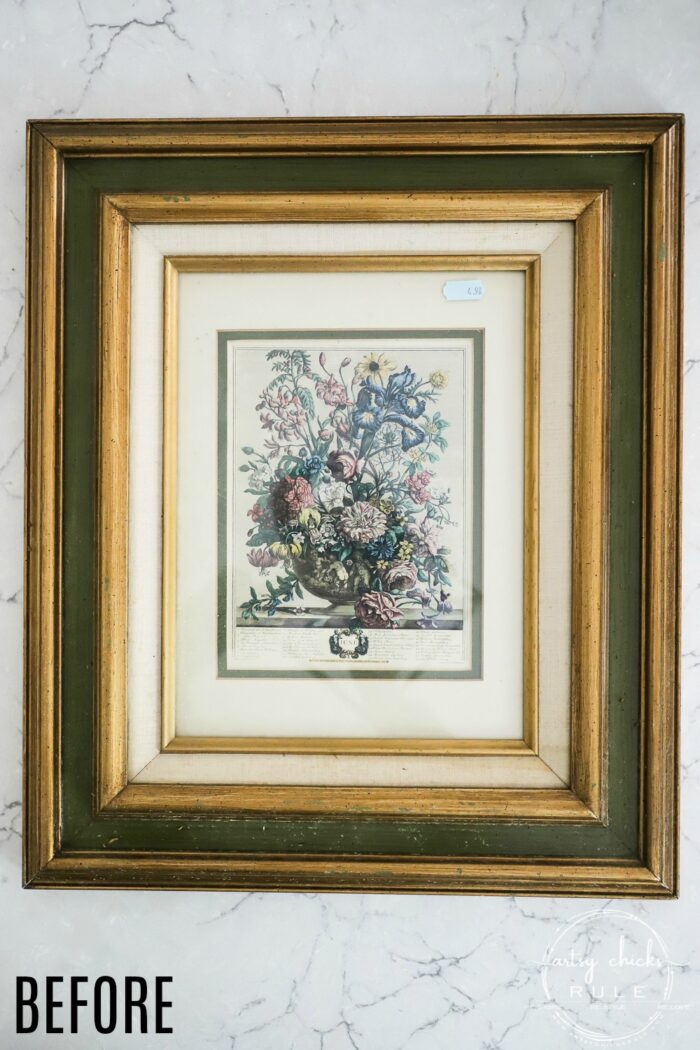 I love the layers on this one. I haven't decided what I'll do with it but look forward to reimagining it!
Here are some other old frames I've repurposed or reimagined:
I think this might be an old mail holder or something.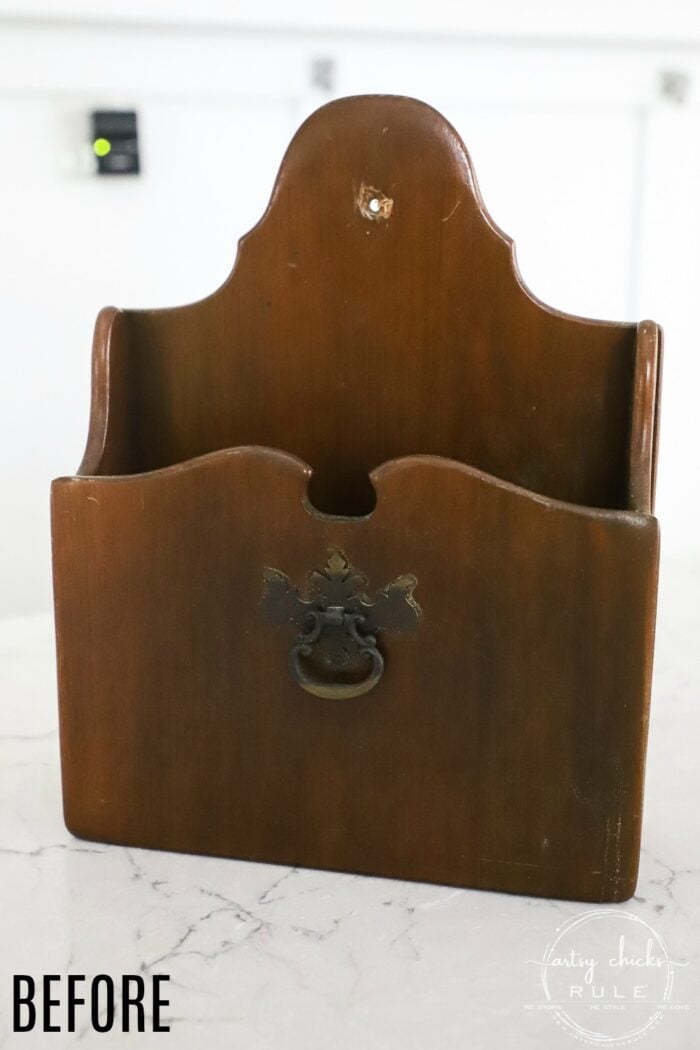 But how sweet would it be painted and with flowers in it??
Here are a couple of similar makeovers I've done:
This one I found before Chrisy and my shopping/video spree…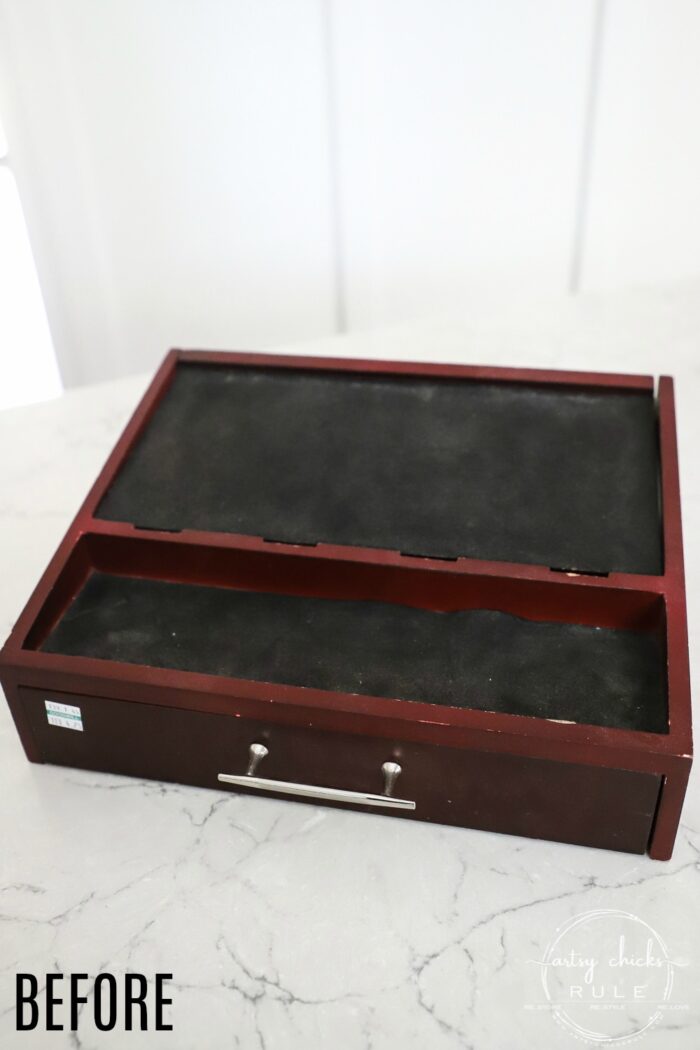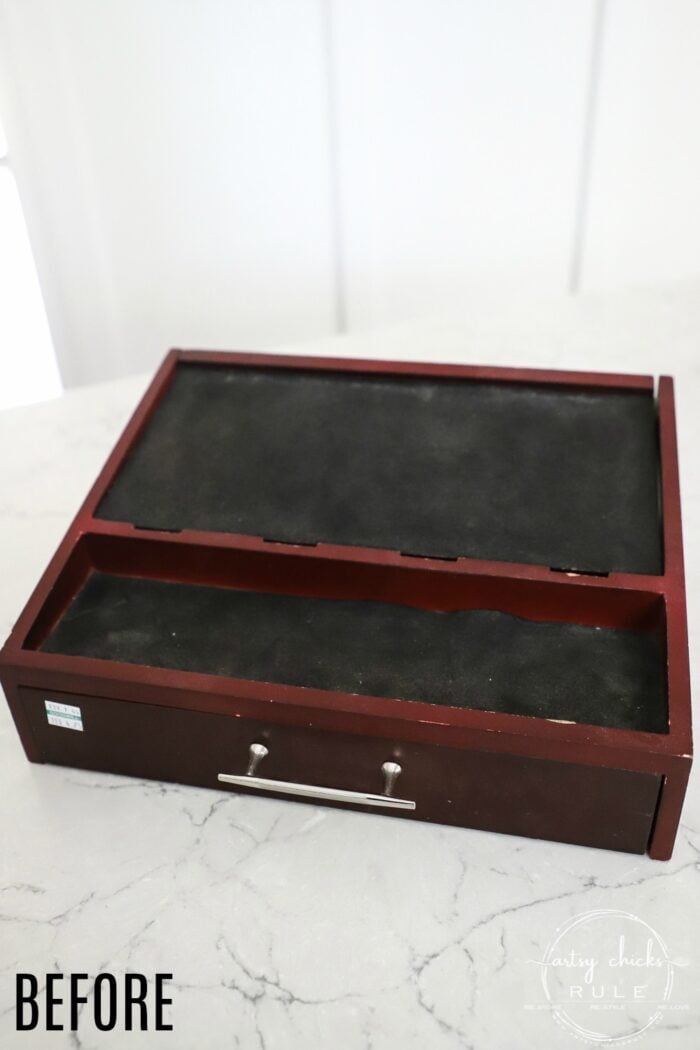 I have no idea what it is supposed to be??? Do any of you?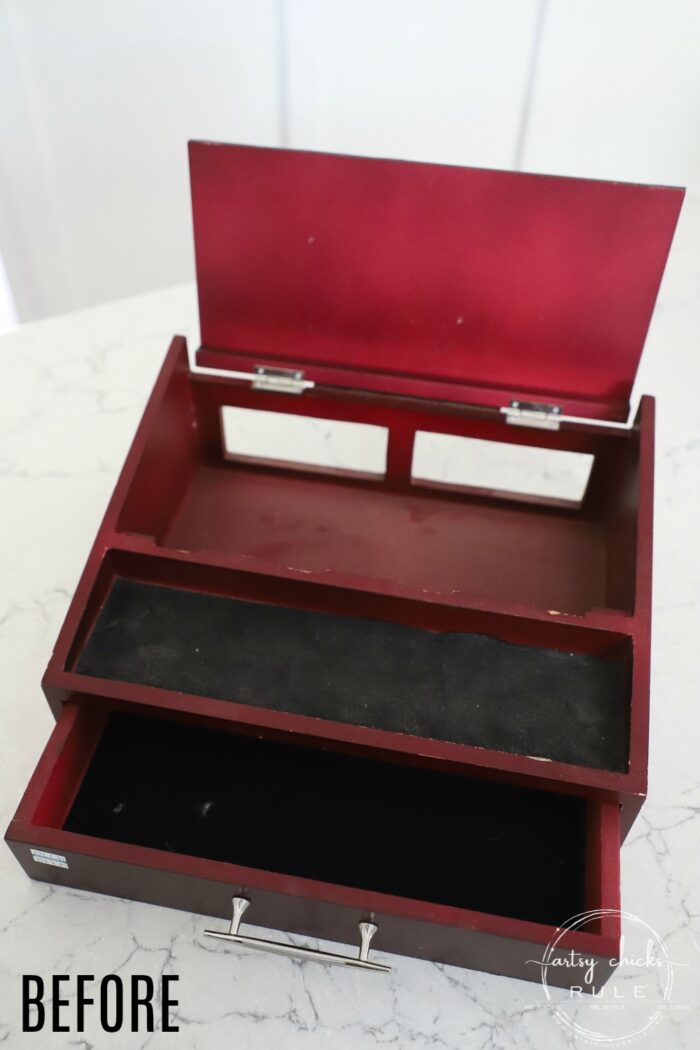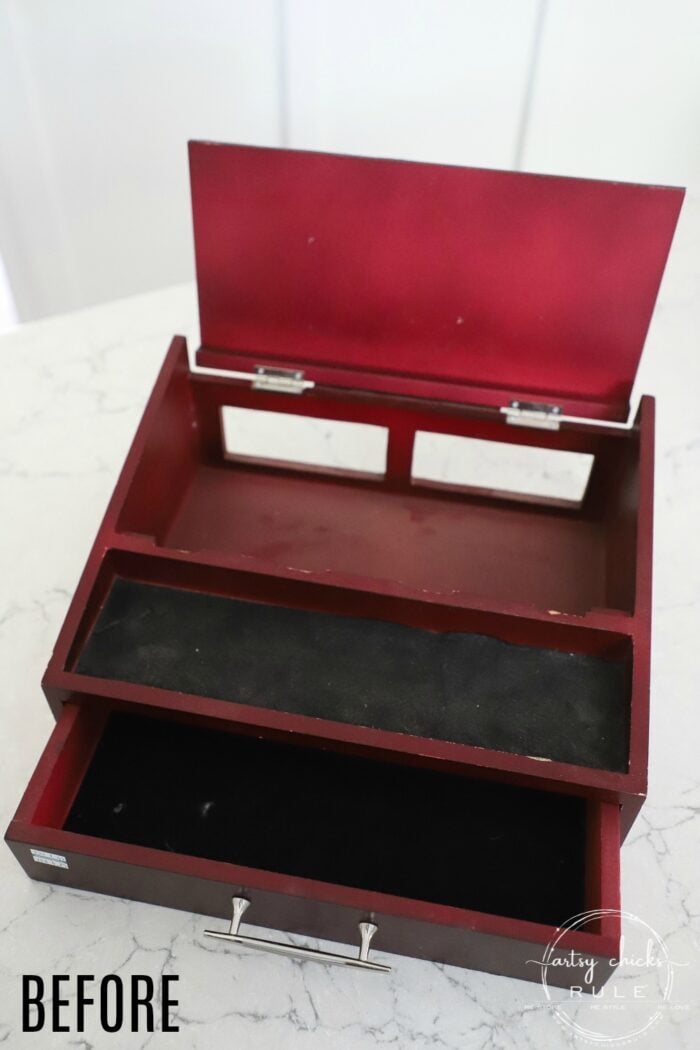 But I think I am going to make it a phone charging station for keys, wallet, watches, etc.
Here is something similar:
This one I found the week before when I went thrift shopping. (I sure do miss thrift shopping, don't you?!)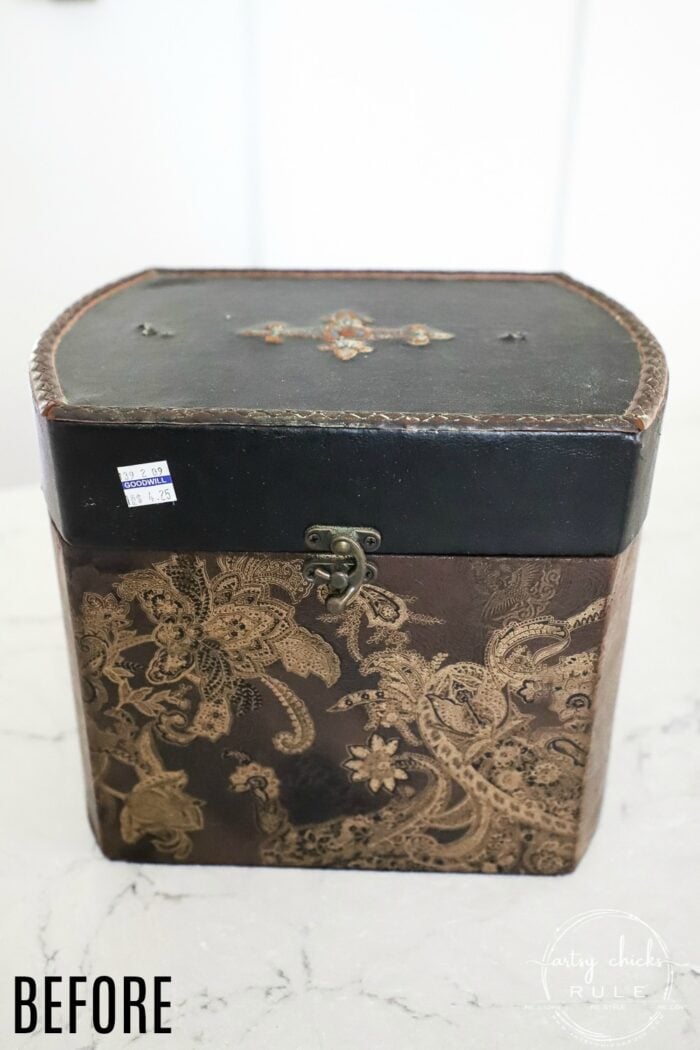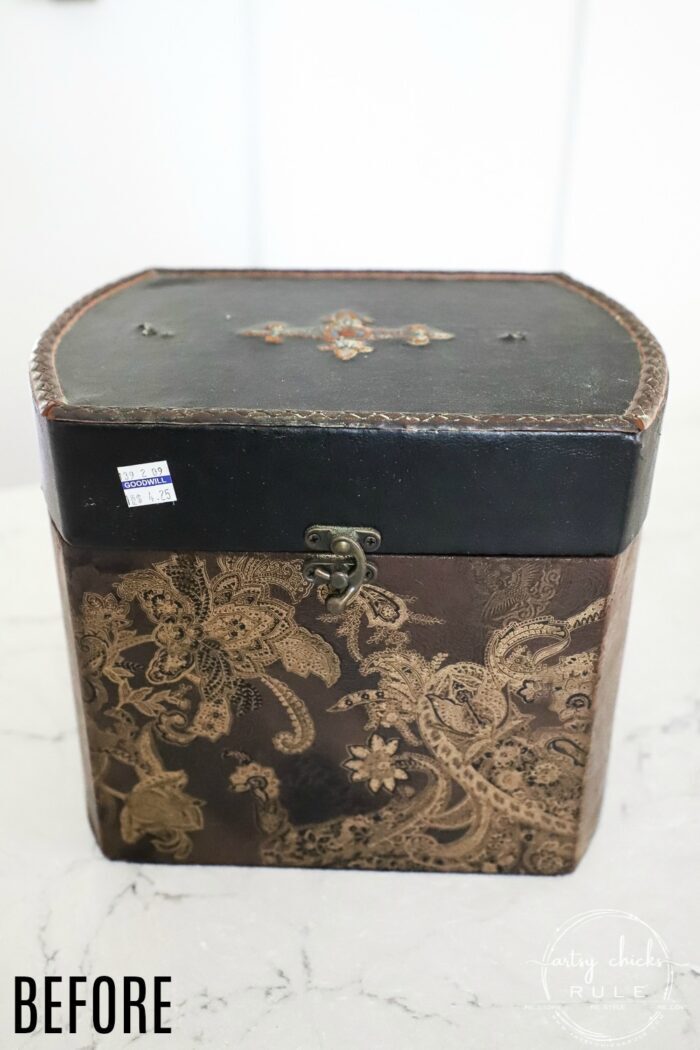 It originally had a handle on top. I'm not at all sure what kind of makeover this one will get yet.
It's kind of fabric-y and pleather-ish on the outside so we will see.
And finally this…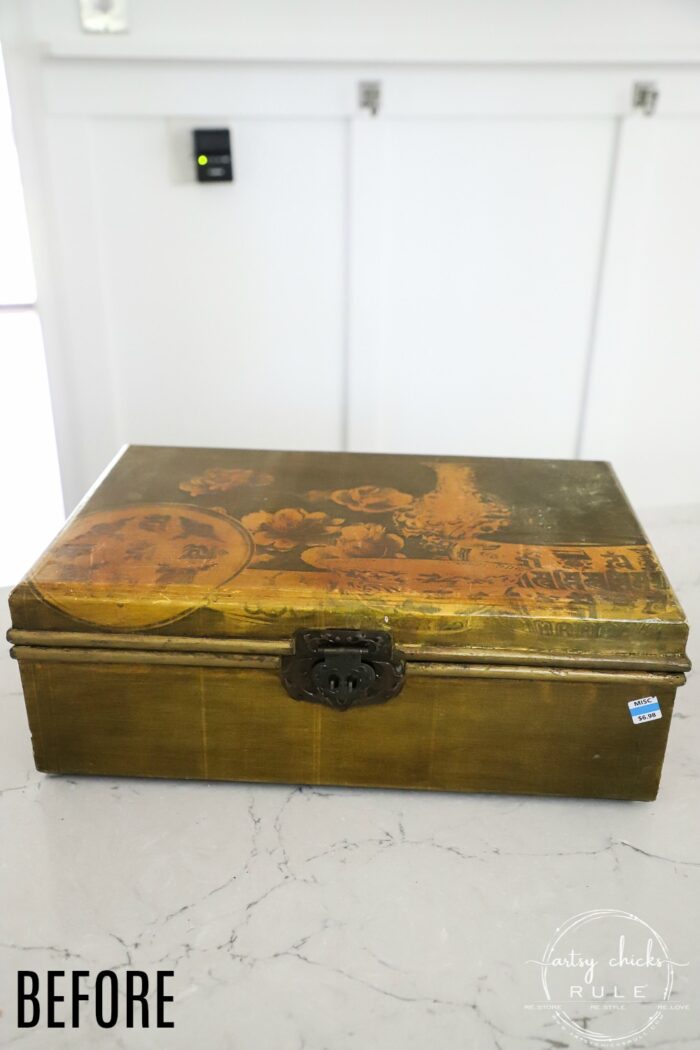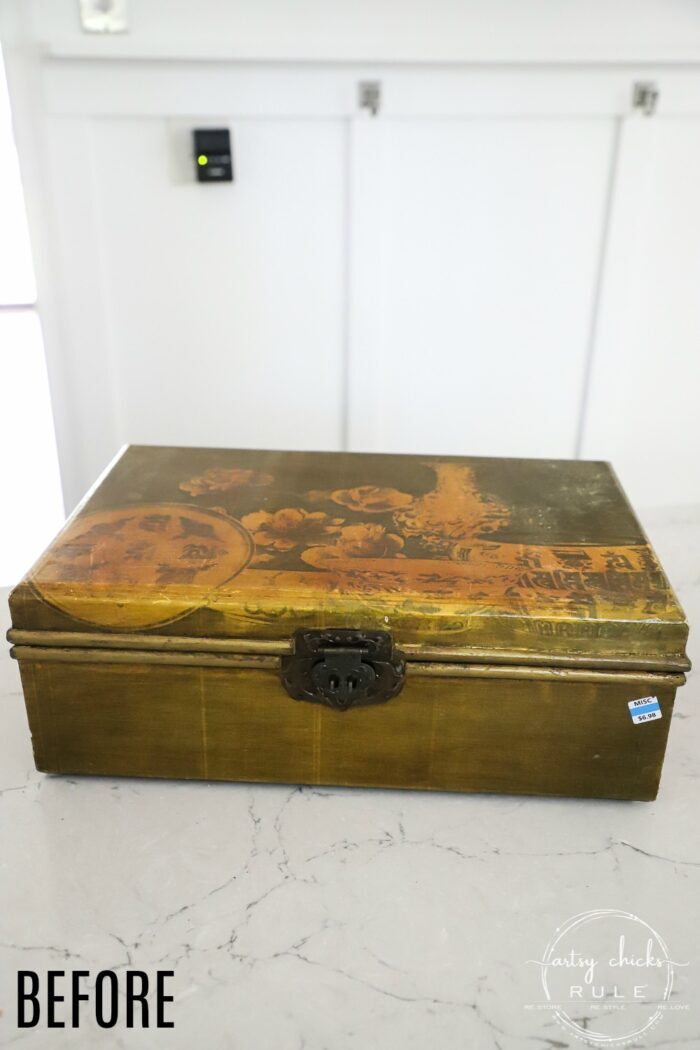 I love boxes like the one above and this one. They are so much fun to makeover and are such great things to store items in, etc.
I've done several of these here:
And that is the thrift store haul for this trip!
I will be trying to add in those furniture pieces in our storage unit too in between doing these. We are also in the middle of building out my husband's closet built-in in our bedroom so it's a little crazy around here though.
What's new?! haha
Follow along on Instagram because I'm sharing our progress on that in my stories.
Here's what I'll be making over for Thursday AND we will also be sharing our video of us thrifting and finding it (and more).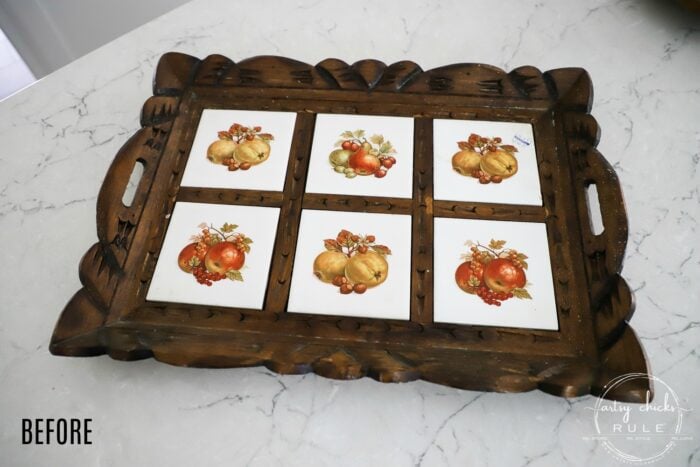 Look forward to seeing you then and sharing our fun adventures with you. :)
xoxo