Raised Stencil Stationery Box
This post may contain affiliate links. Please see disclosures here.
A raised stencil is the "star" of the show on this one…literally! Plus a little surprise inside the box too!
Hello, friends, I'm sharing one from the OBX haul today. The box!
If you missed that haul, you can check it out right here.
I only found 3 things to makeover so it should be a quick one.
Here's what it looked like when I found it…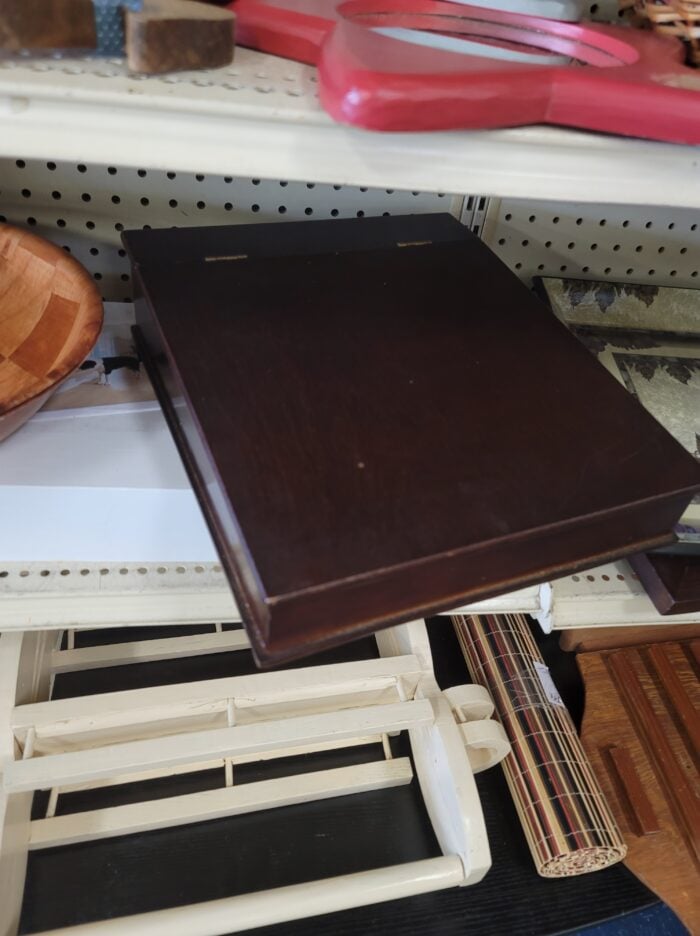 Just in need of a little cleaning. (or a lot!)
I don't pass up these sweet boxes if I can help it. They are so fun to makeover and great for so many things.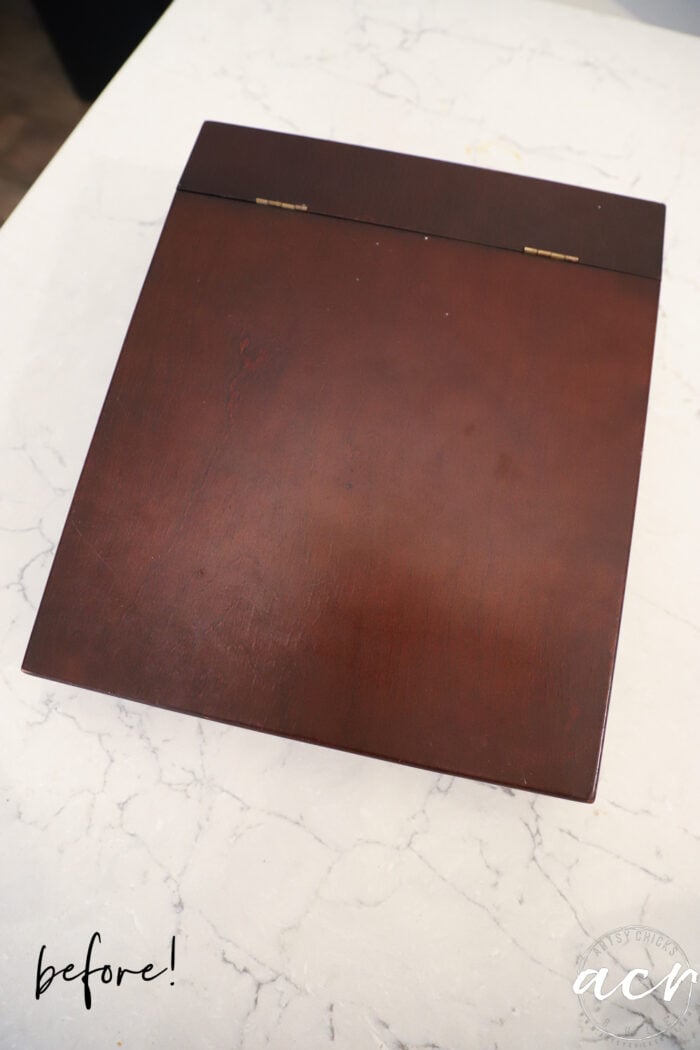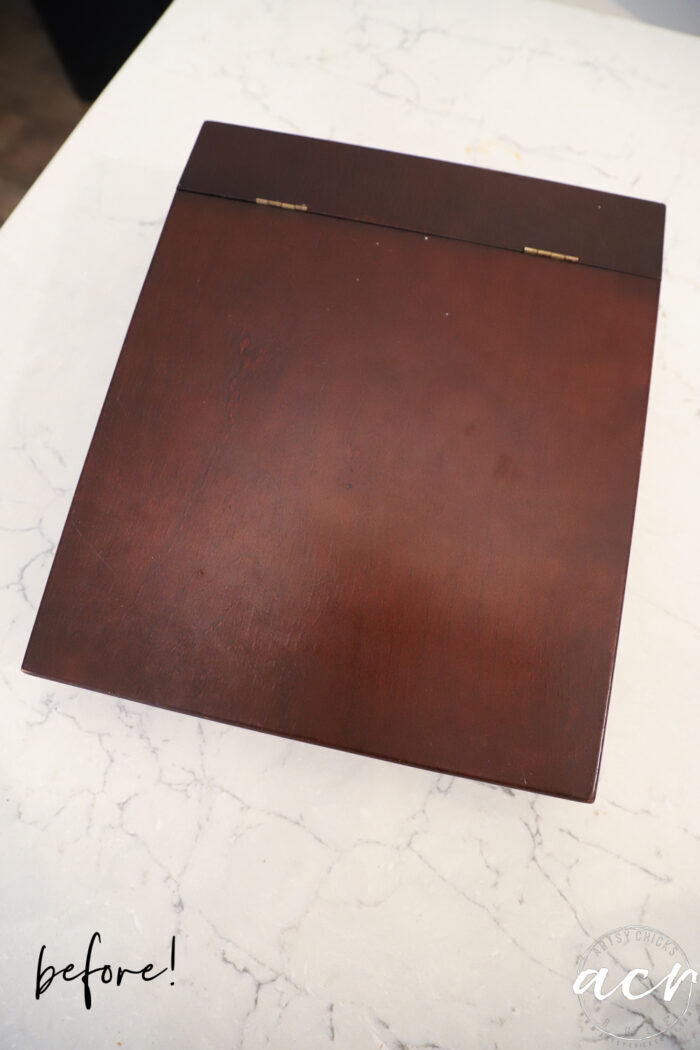 And the inside.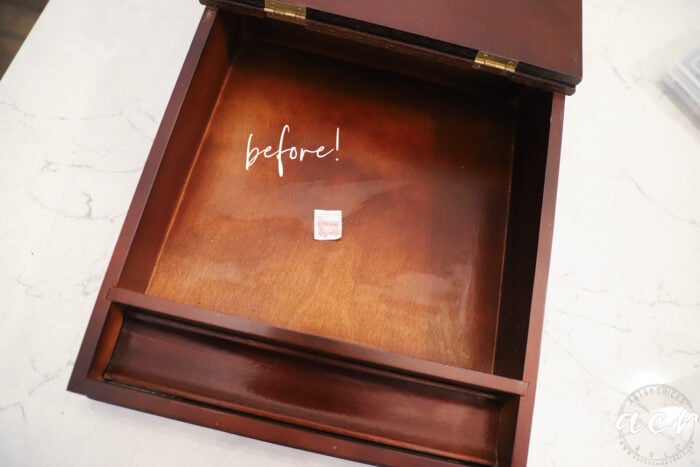 I have to say, it was in pretty good shape. Love that!
So good, that I decided to mostly leave the interior alone.
See the stamp? I found that tucked inside that first compartment. It's a stamp from 1990.
I began by cleaning it with TSP Alternative.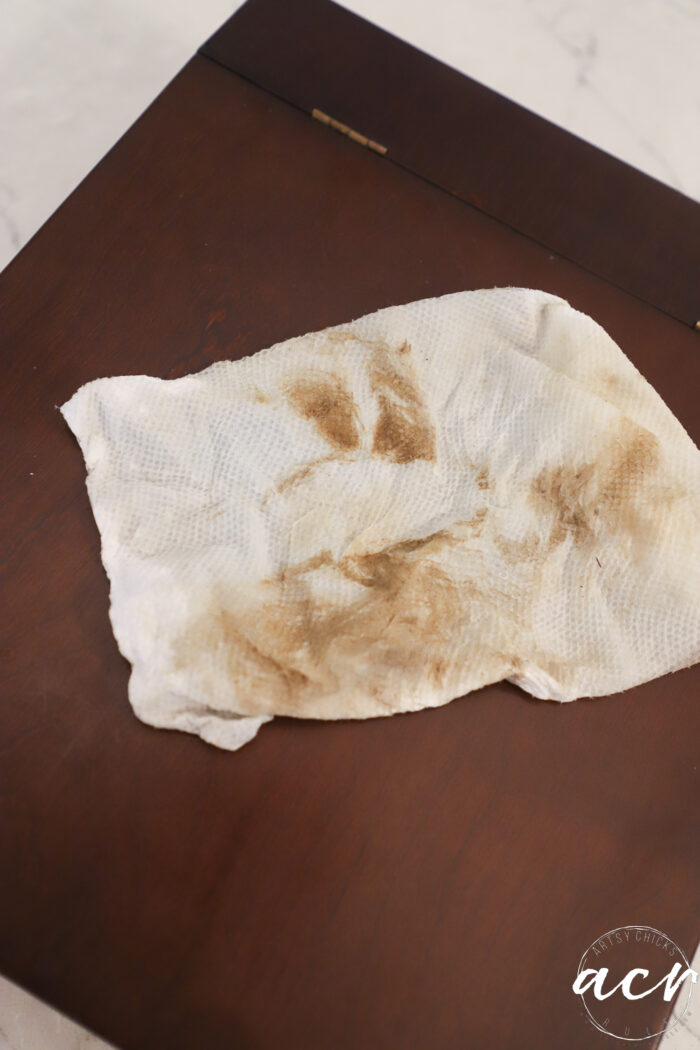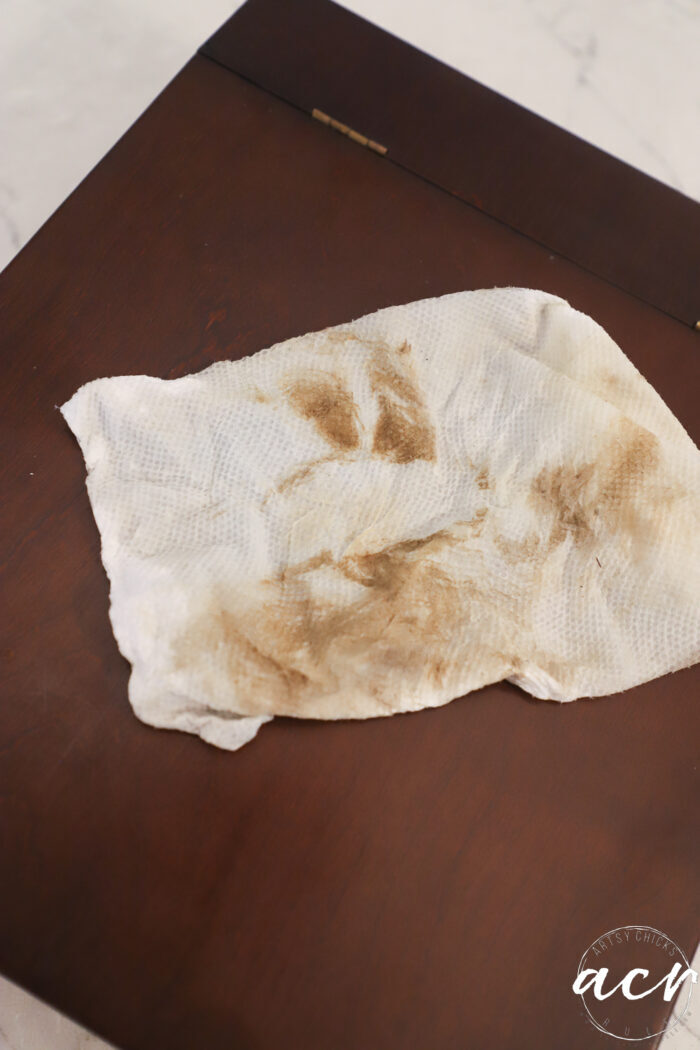 Ugh…this was about the 3rd paper towel…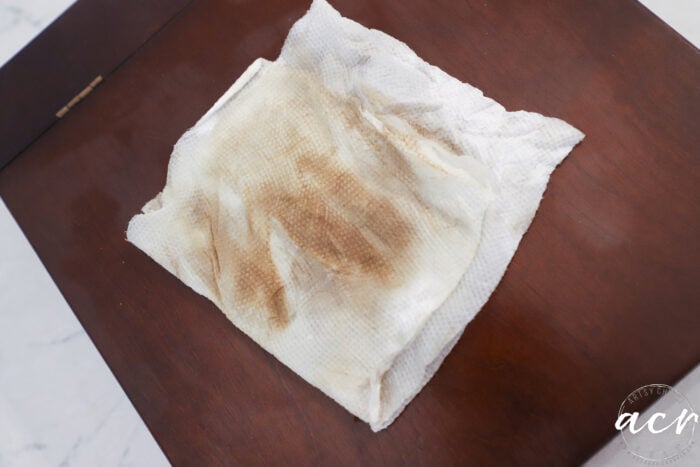 It was pretty grimy. I finally got it all clean though.
I went ahead and sanded the outside where I was going to paint since it was kind of slick.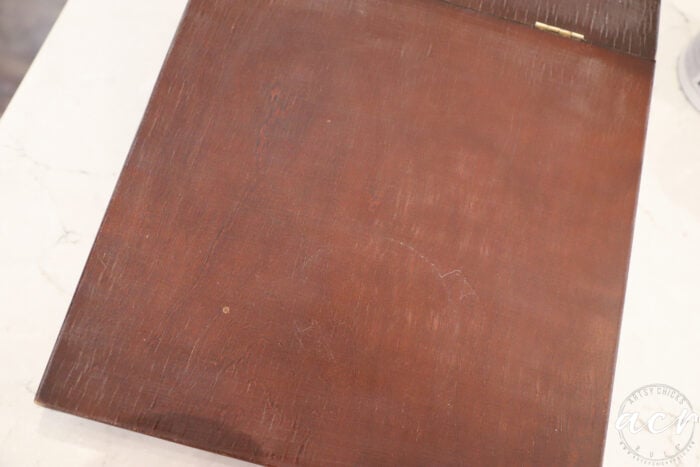 And I decided to prime it with BIN w/Shellac primer since it's a dark, reddish color stain.
So, I sprayed one good coat of primer. (forgot to photo that, sorry, I get going on a project and forget to snap photos sometimes…even after 10 years of blogging! lol)
I did take a photo of how I taped it up so it wouldn't get overspray on the inside.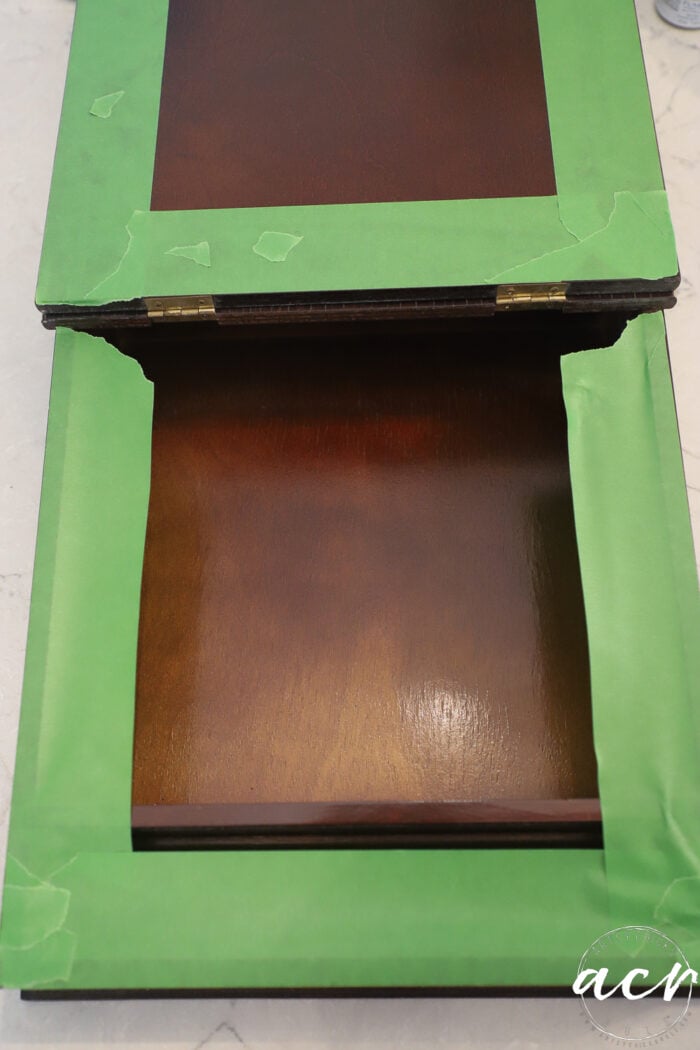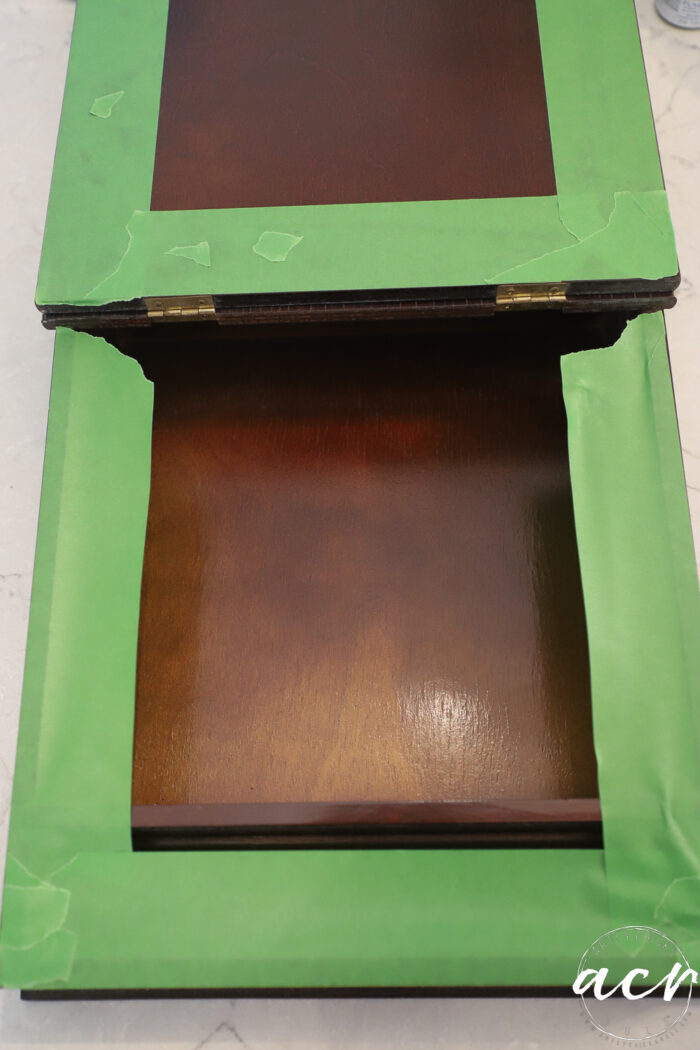 After that was dry, I applied one coat of the Rose Water paint.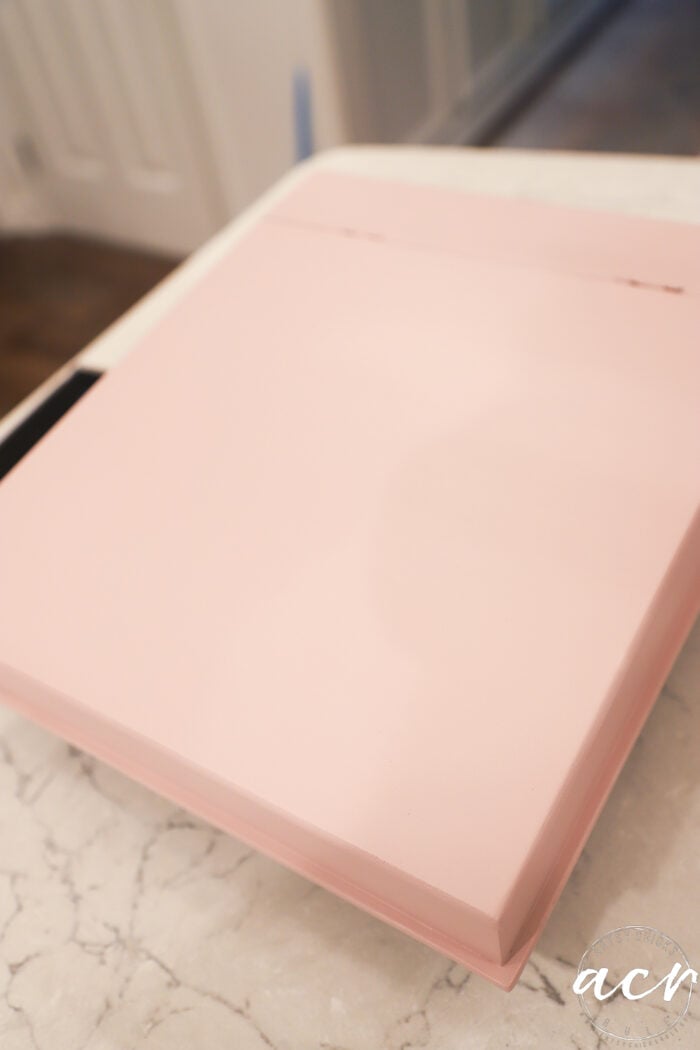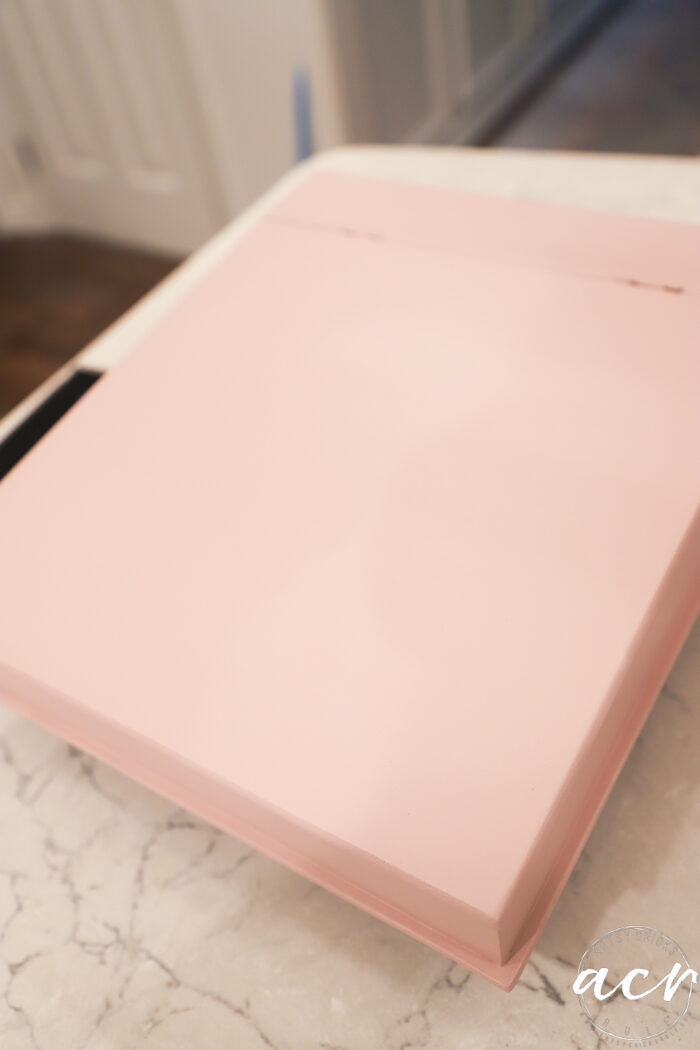 Once dry, I applied a second coat.
Then once that was fully dry, I taped the star stencil to the top and applied this fiber stencil paste.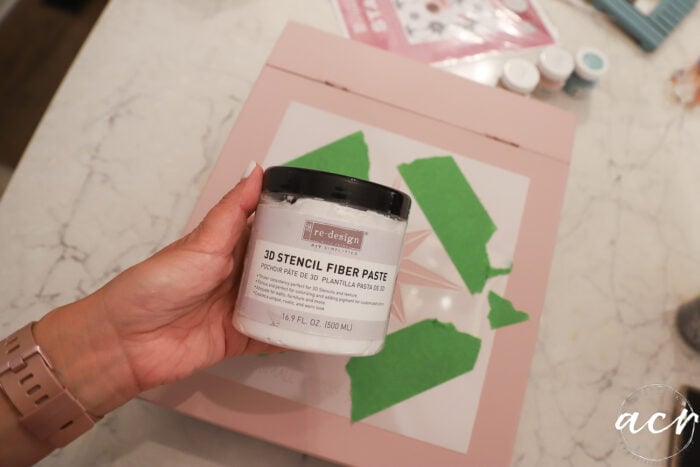 I wanted to do a raised stencil on the top instead of just flat painted.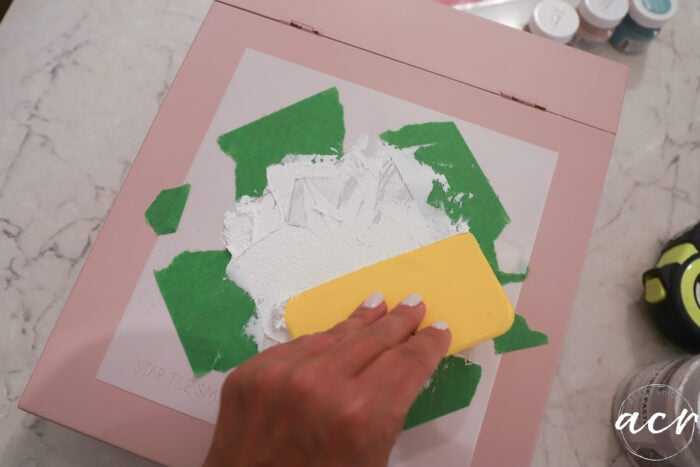 I used this sgueegy thing to apply and scrape away excess.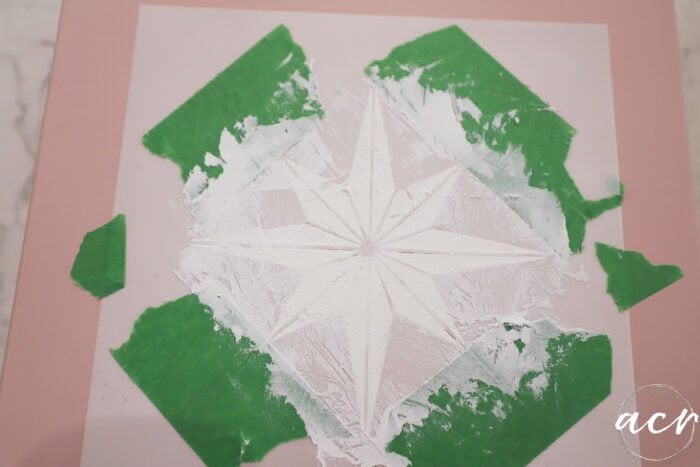 Afterward, carefully lift the stencil to let it dry.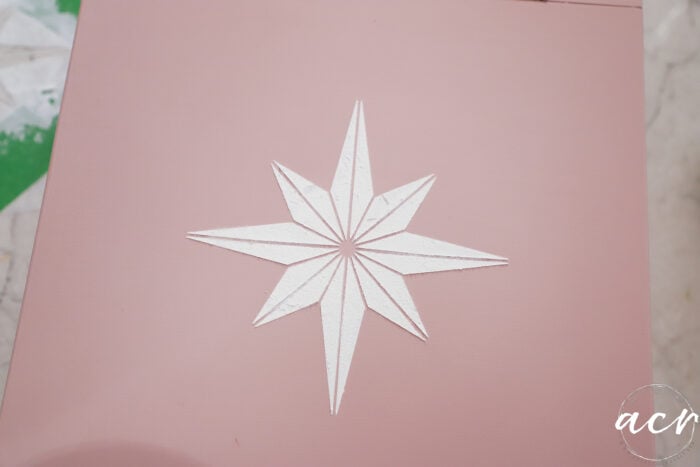 Isn't that cool? I loved raised stencils.
Looks good in white but I wanted to paint it gold. (all the products I used are linked in the gray box above marked "Materials List")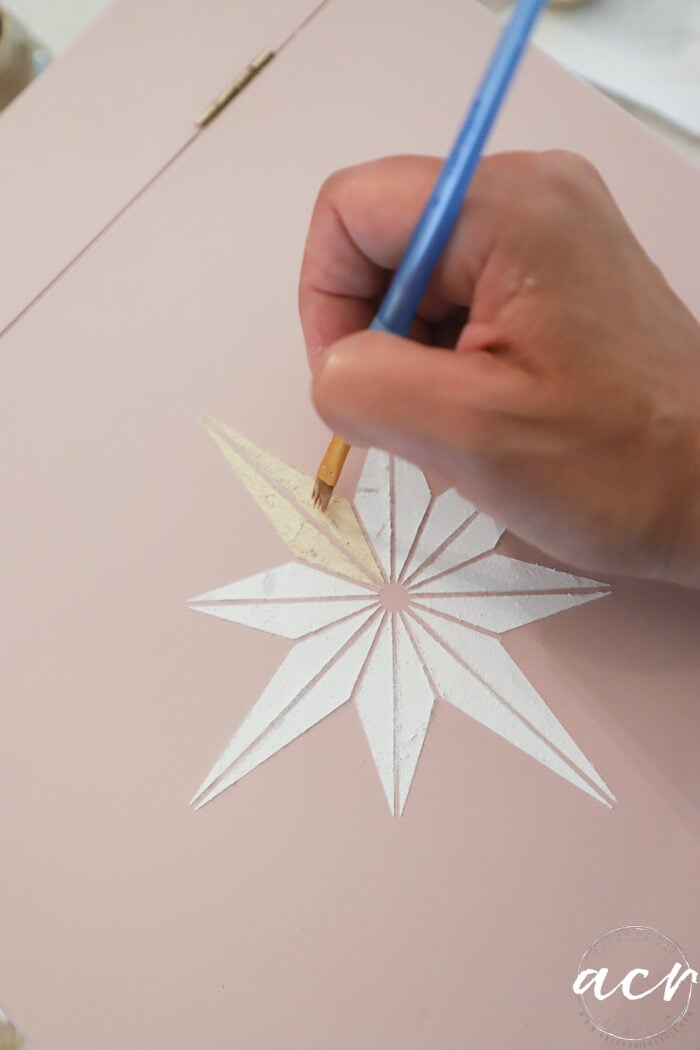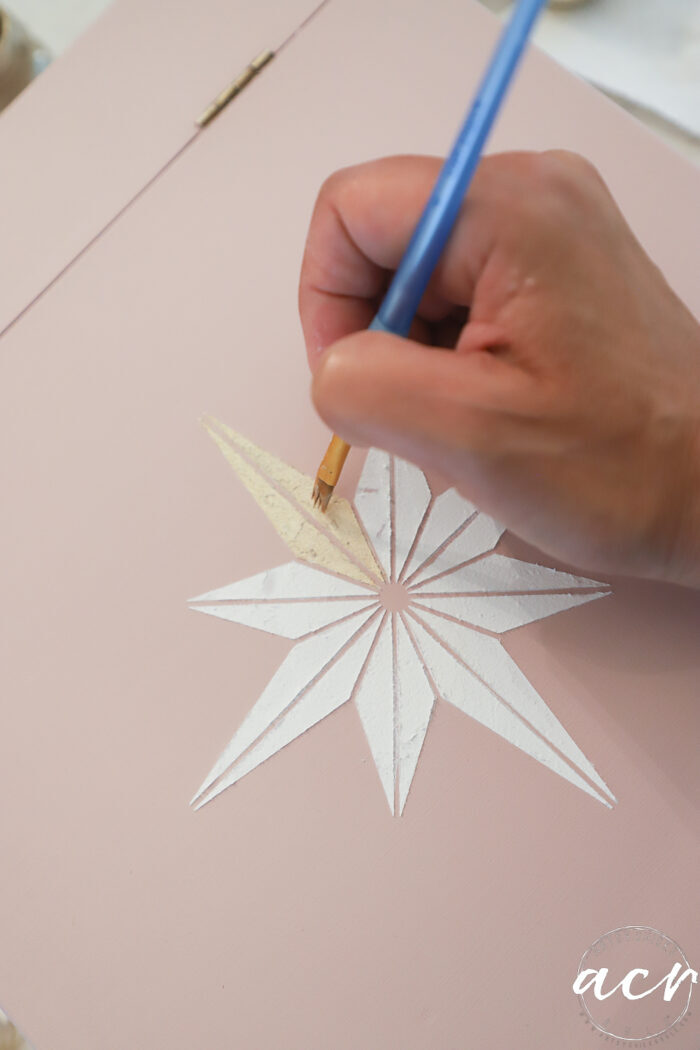 I used a small brush to paint the white section.
Next time I will paint it pink (or the same color of whatever it is on) and then paint the gold, etc.
The white was trying to show up and I didn't want it to so it was a little more work to cover.
And done!! So simple.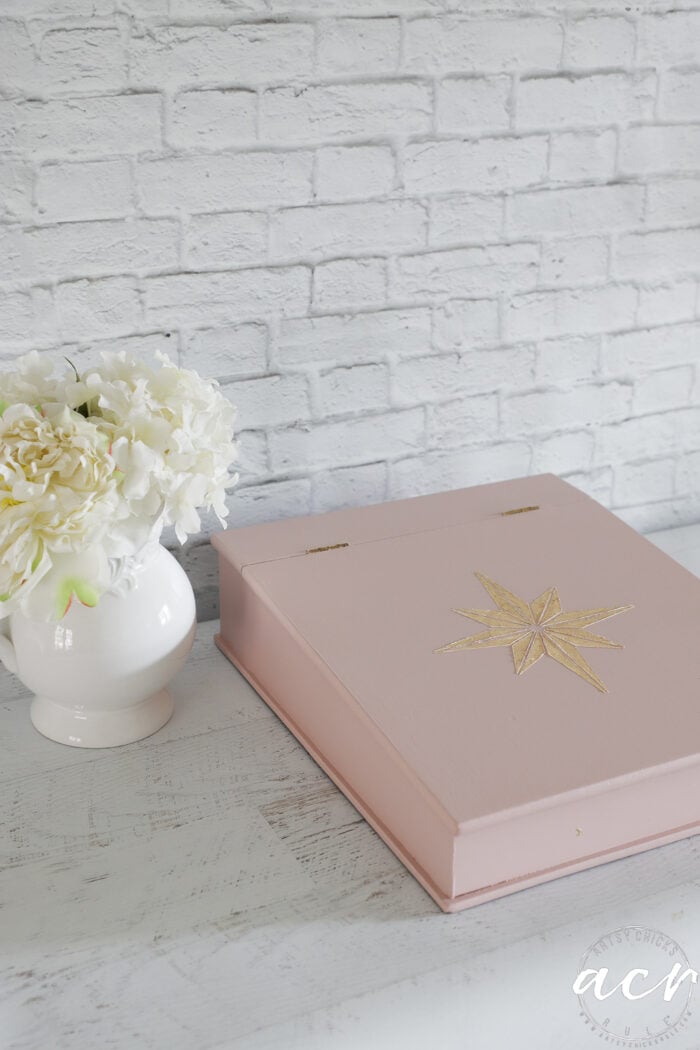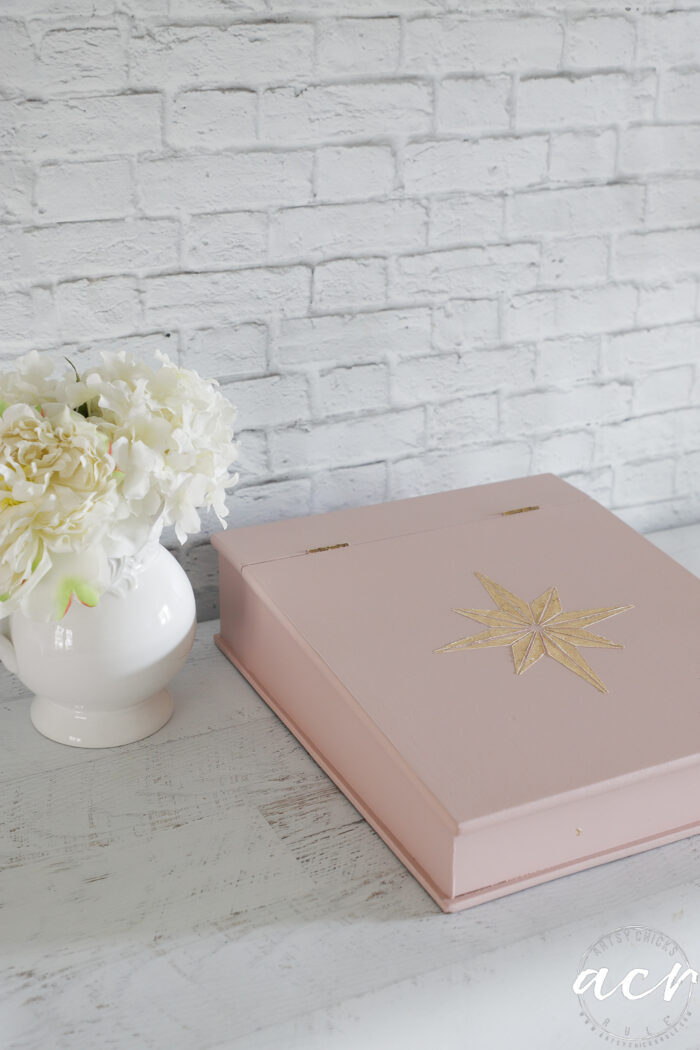 I didn't apply a top coat to the Rose Water as it was not necessary for this piece.
So pretty and soft. Love this sweet pink color.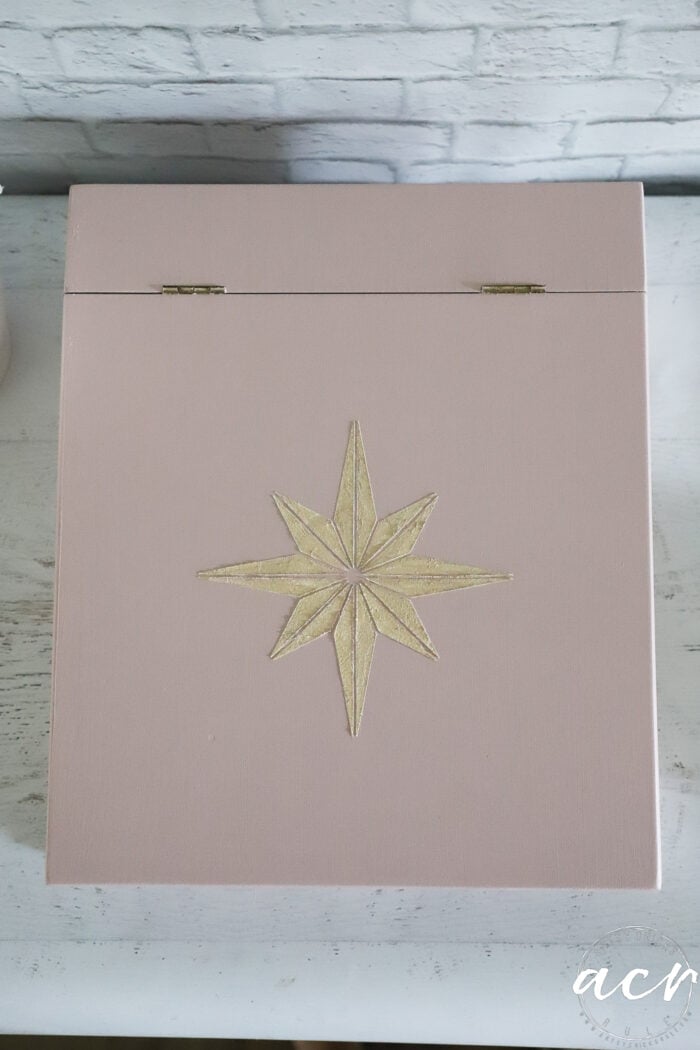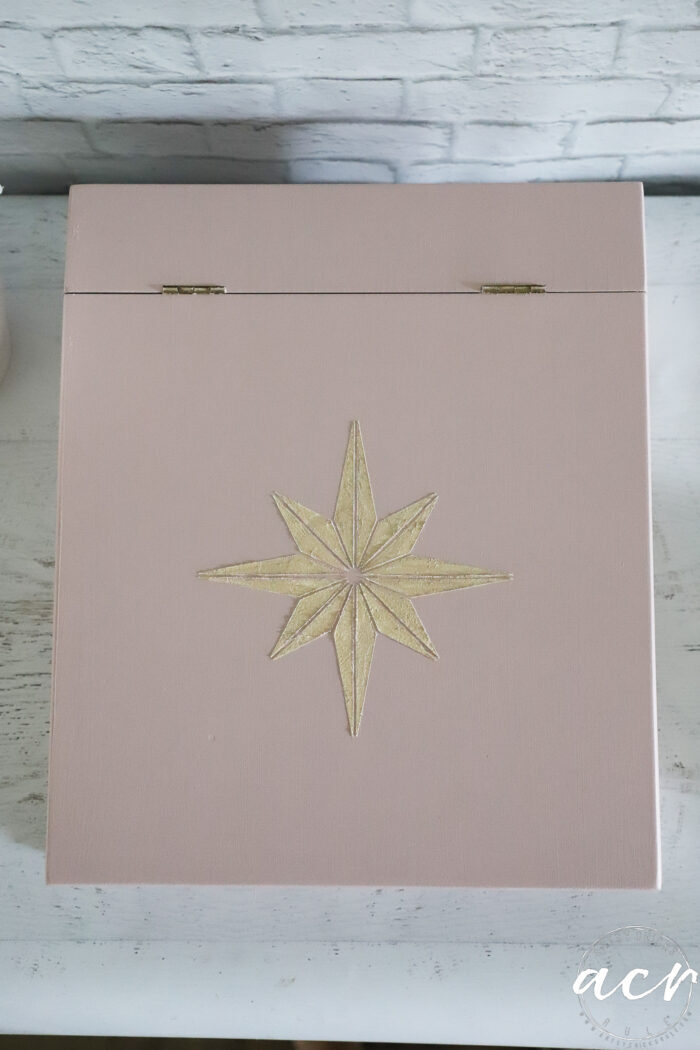 The "star" stencil is similar to the one I used on our painted tile bathroom floor recently, just smaller.
You can see that project, here.
See how it is a raised stencil?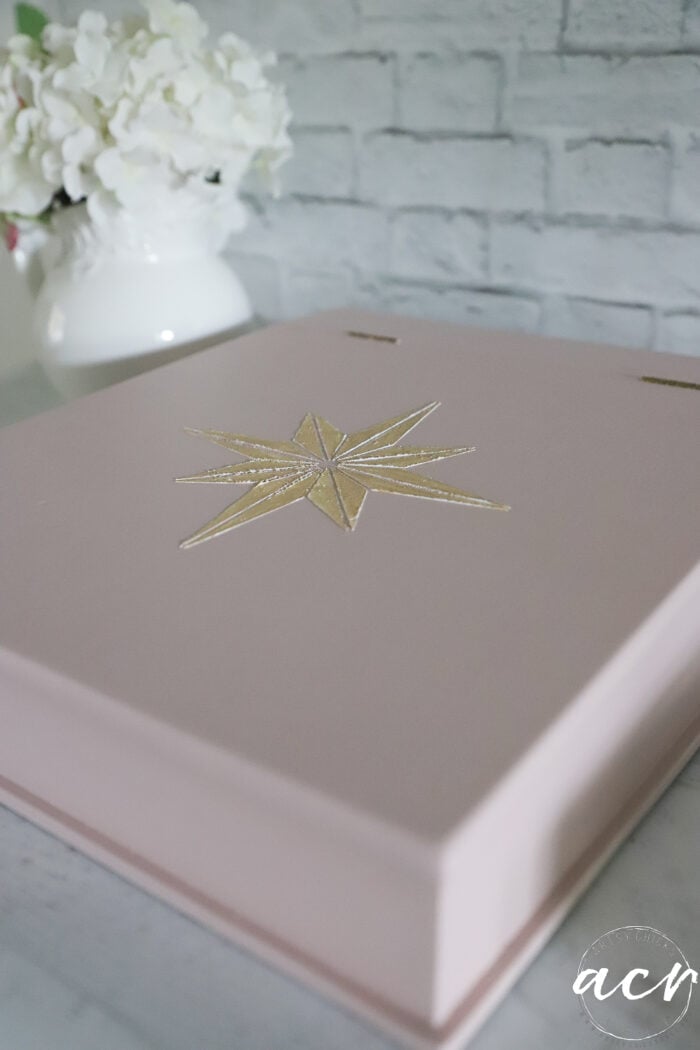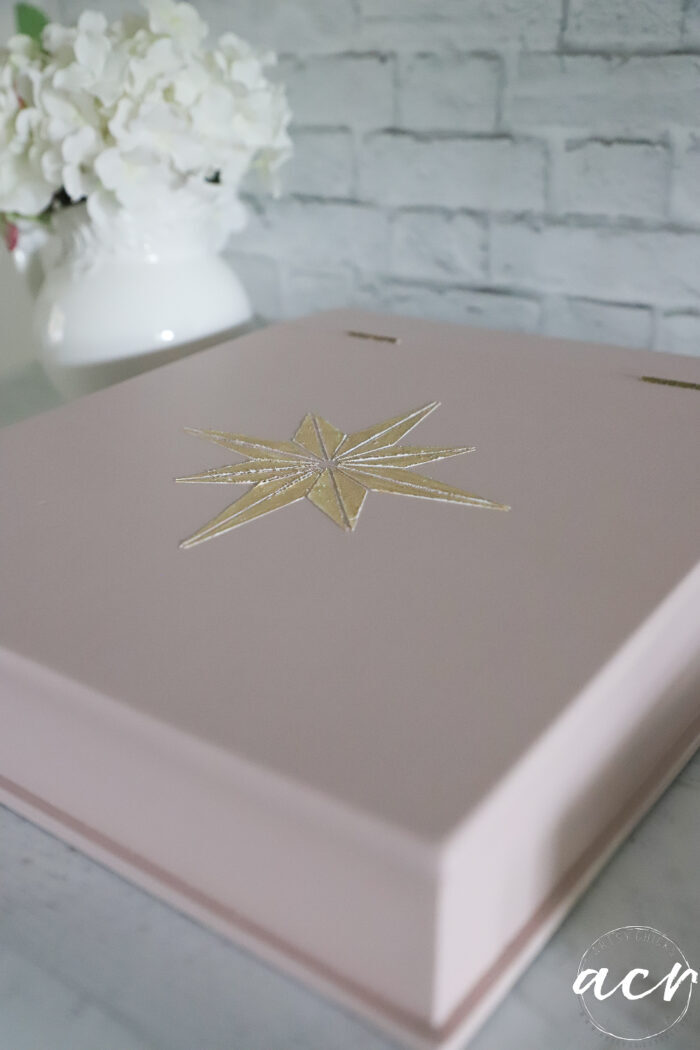 Oh!! And you thought that was all, right?? ;)
Nope! Check out what I did to the inside…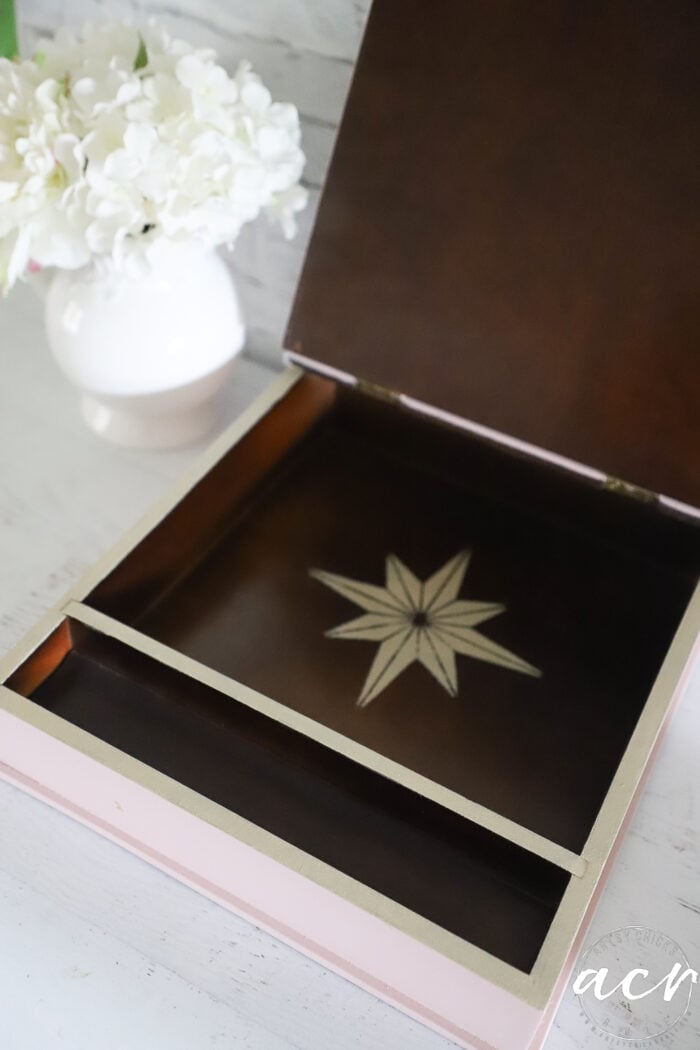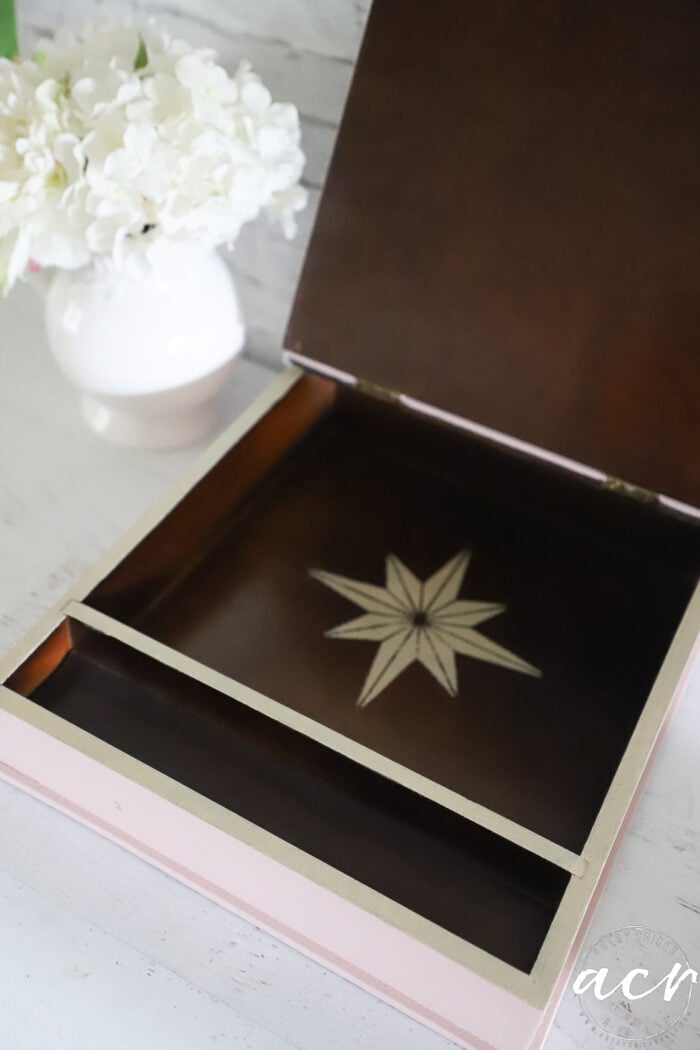 I lined the top area with gold, just like I did on our secretary's desk interior…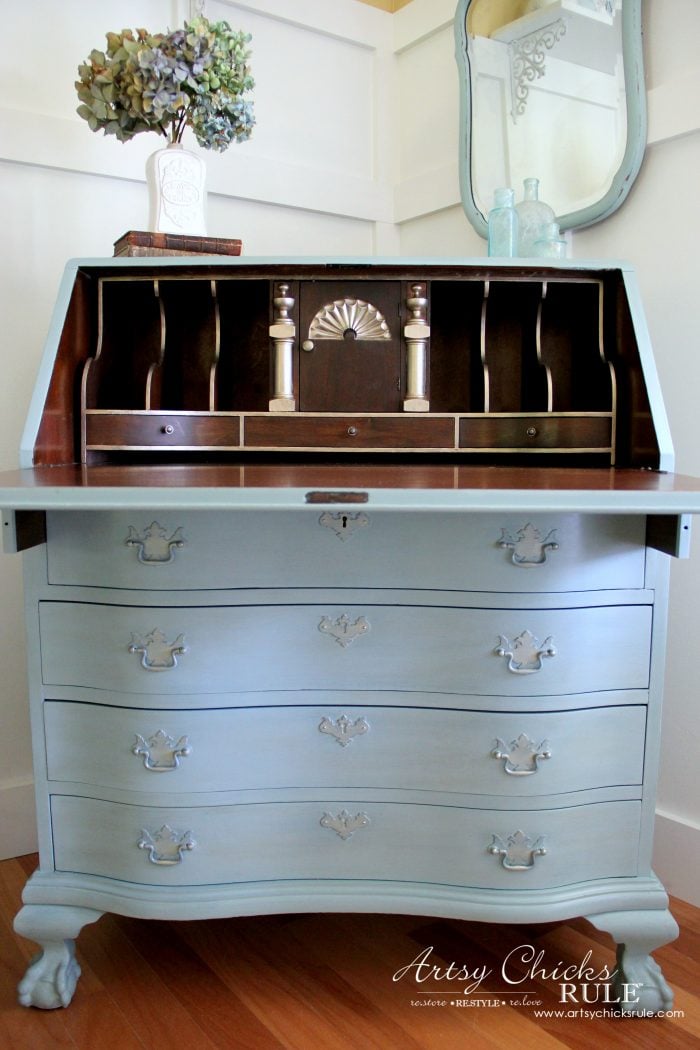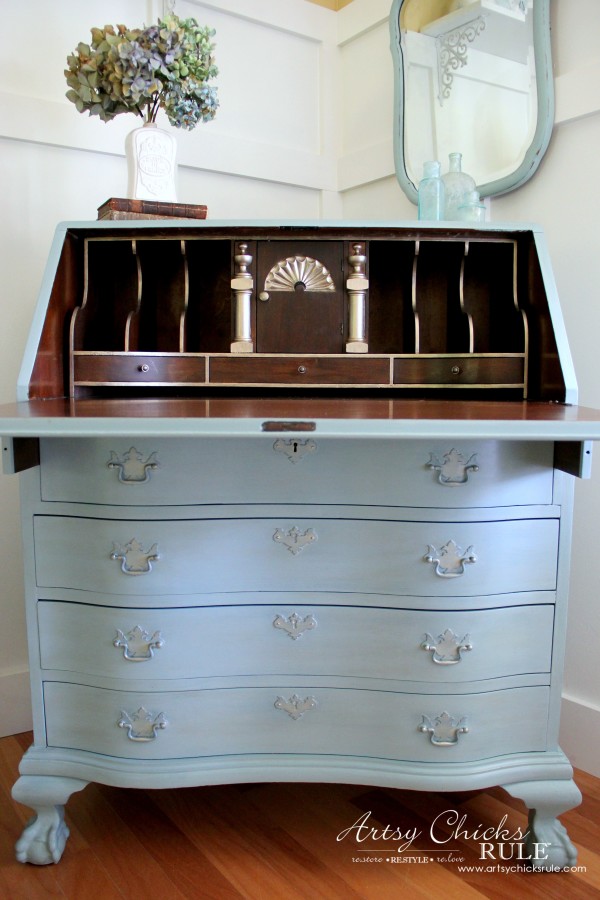 One of the things I love about this desk makeover!
You can see this secretary's desk project, here.
And I did the same star stencil inside on the wood, only I didn't do it "raised", just with paint only.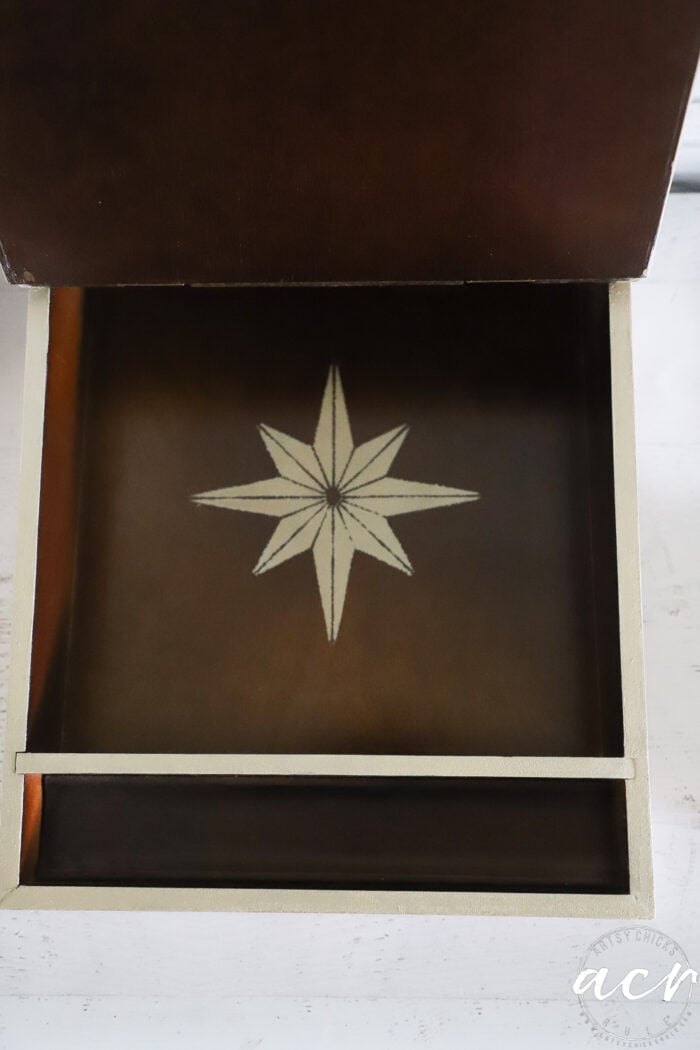 Fun, fun. A little surprise when you open it up.
Perfect for stationery. Or you could use it for whatever, really.
Jewelry, bills, etc.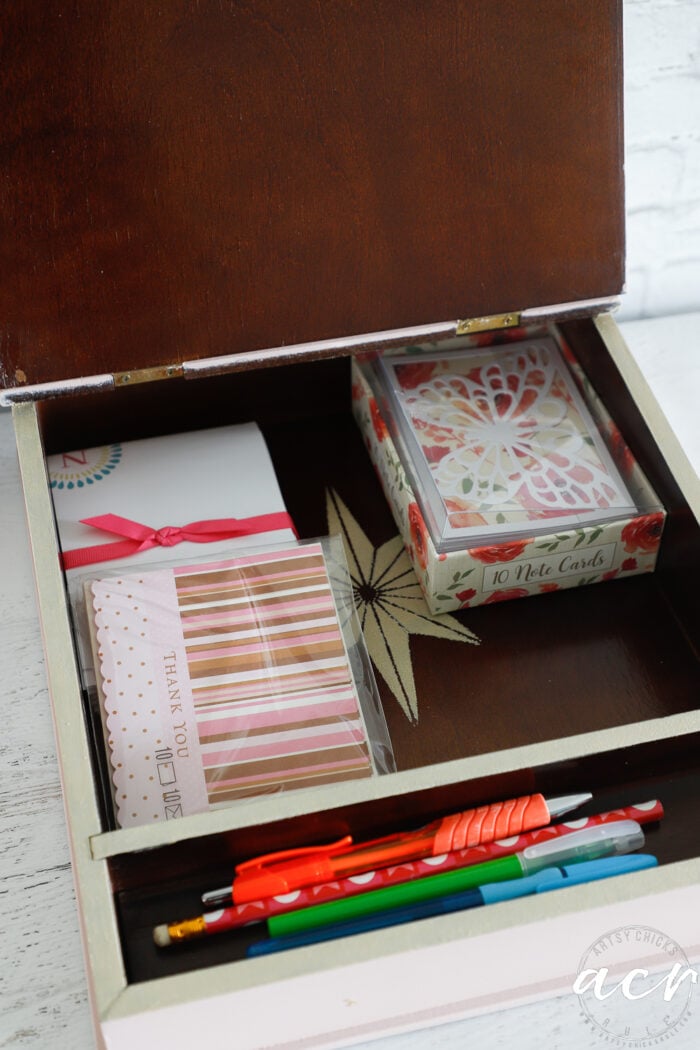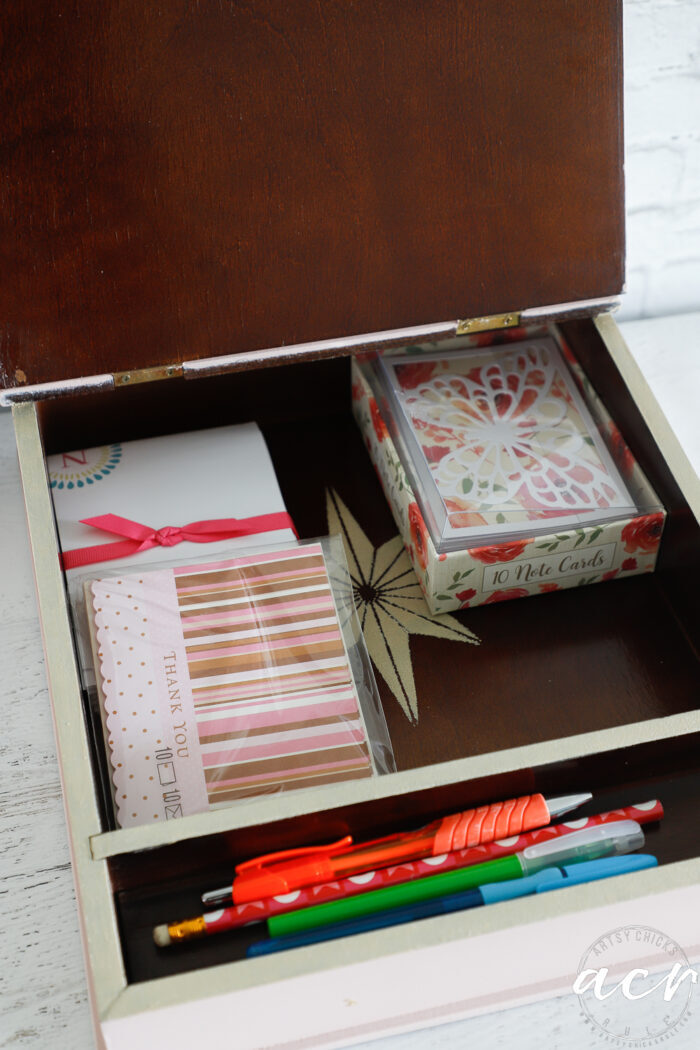 Sweet, feminine makeover. A whole new identity for this one.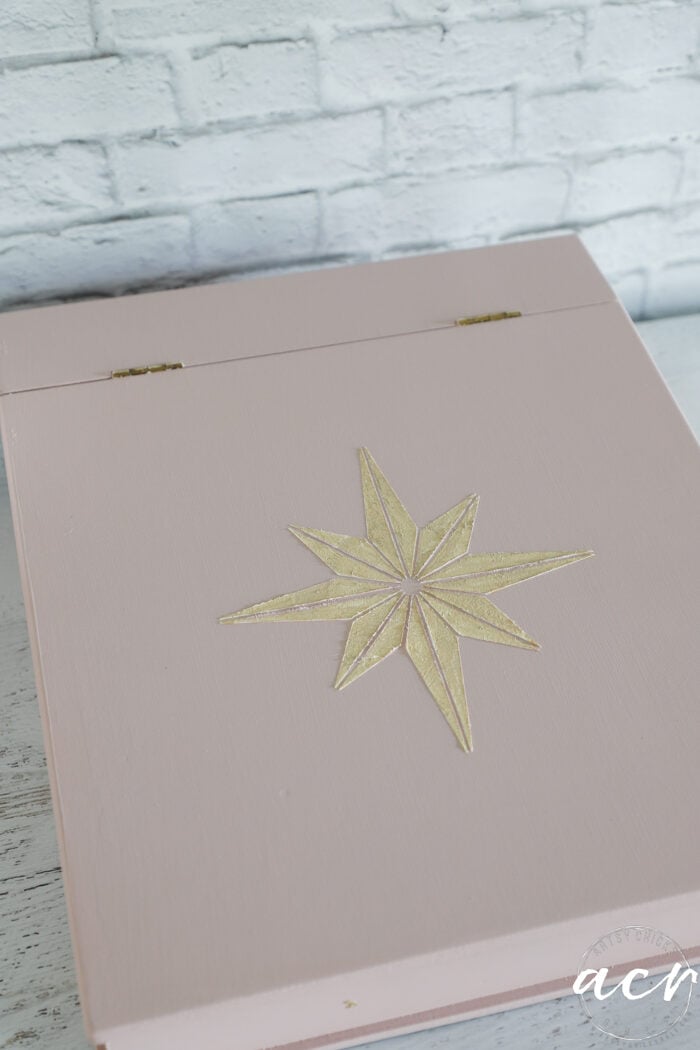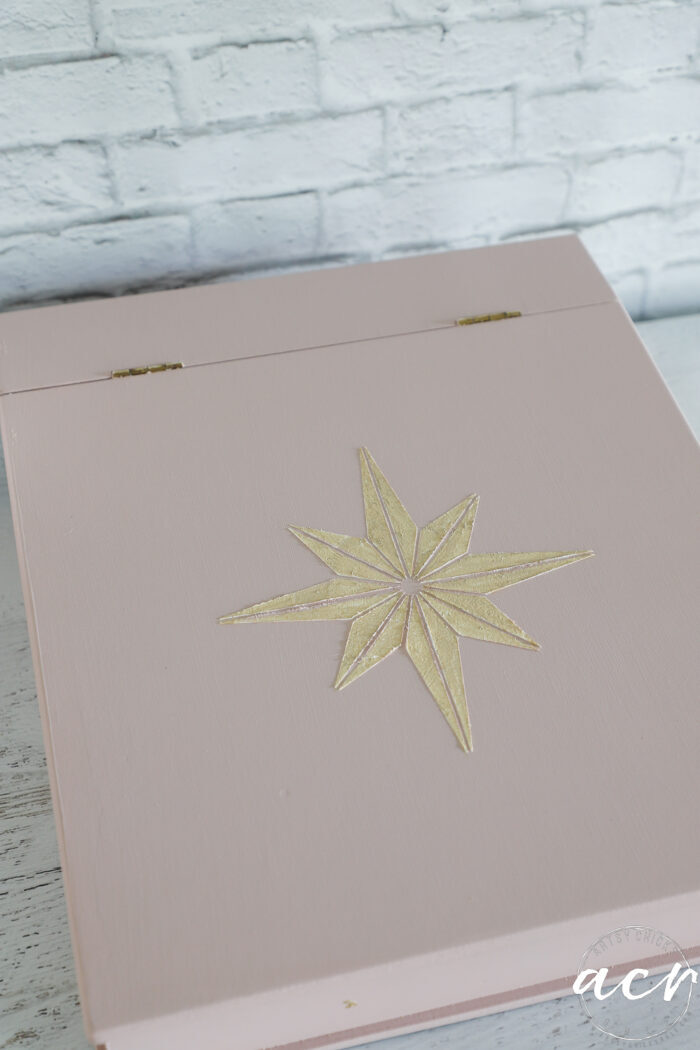 Did I do this one like you thought I would? It was quite manly looking to me "before" but not anymore!
PIN it to save it!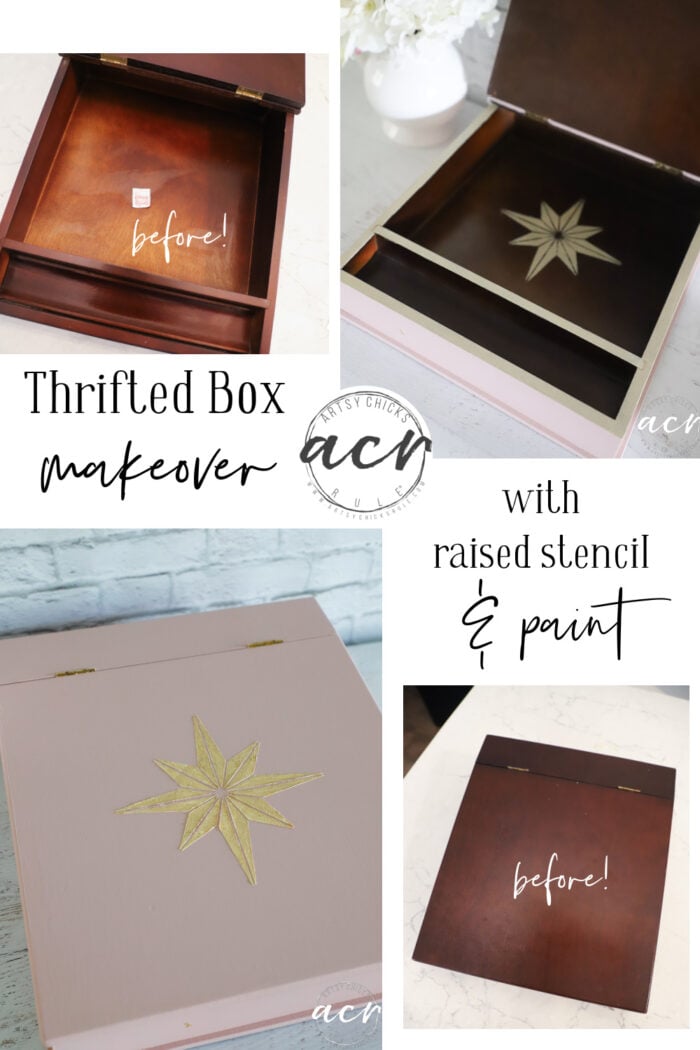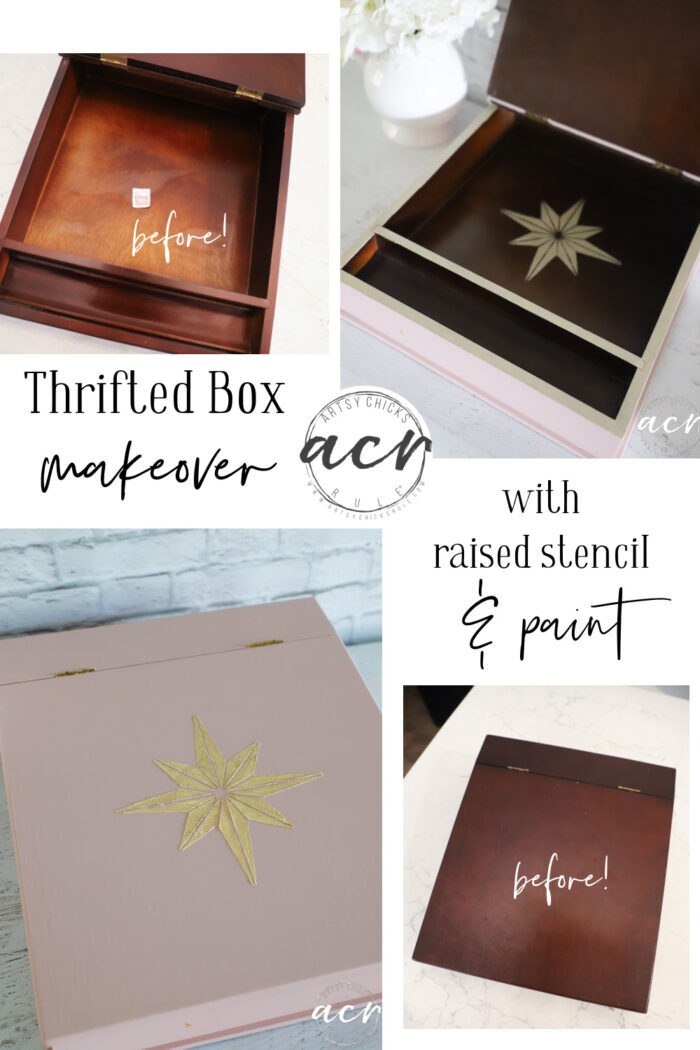 Have a wonderful weekend, friends! See you with the last one from this haul next week!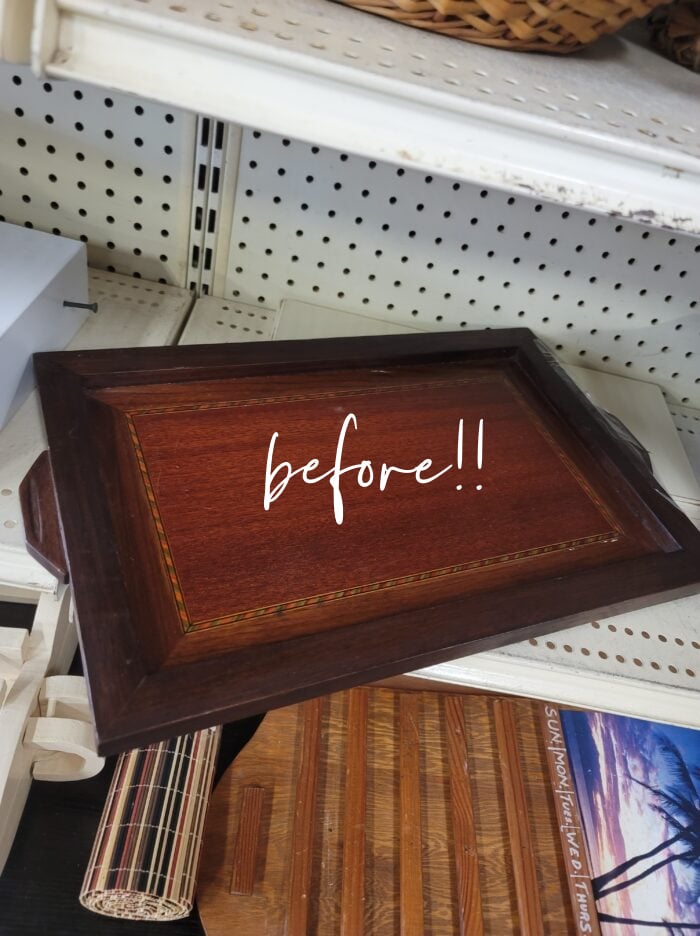 UPDATE!! See it now, here!
xo