This post may contain affiliate links. Please see disclosures here.
This sweet painted bread box looks transformed with pretty French graphics and aqua "surprise" paint inside!
Hello friends!
I know I mentioned last week that I would be sharing my last one from this haul. But unfortunately, I hit a snag on that makeover. (and I changed gears, imagine that! ha!)
So instead I thought we would revisit this cutie.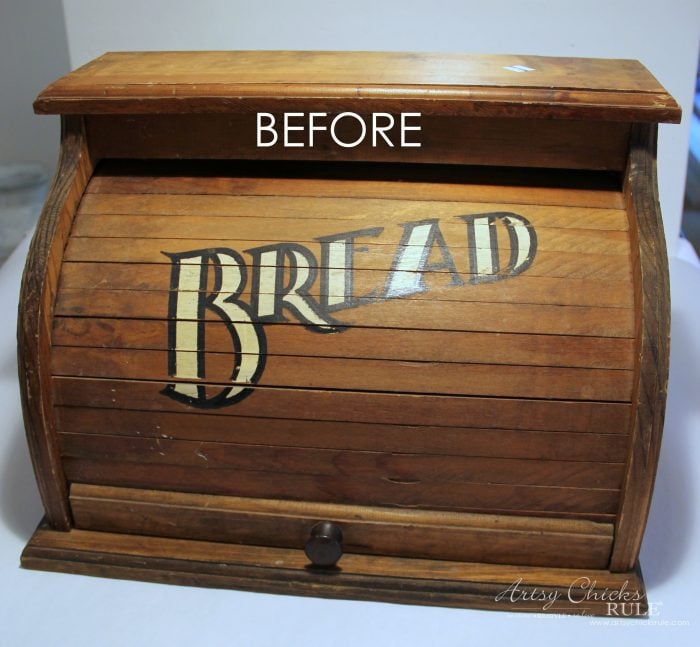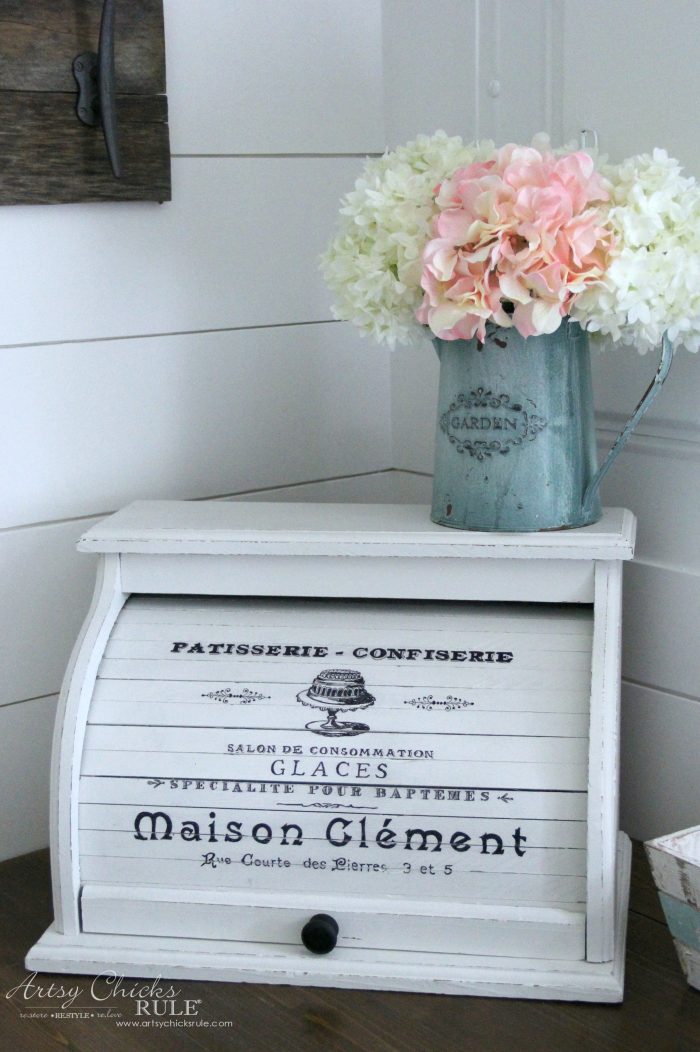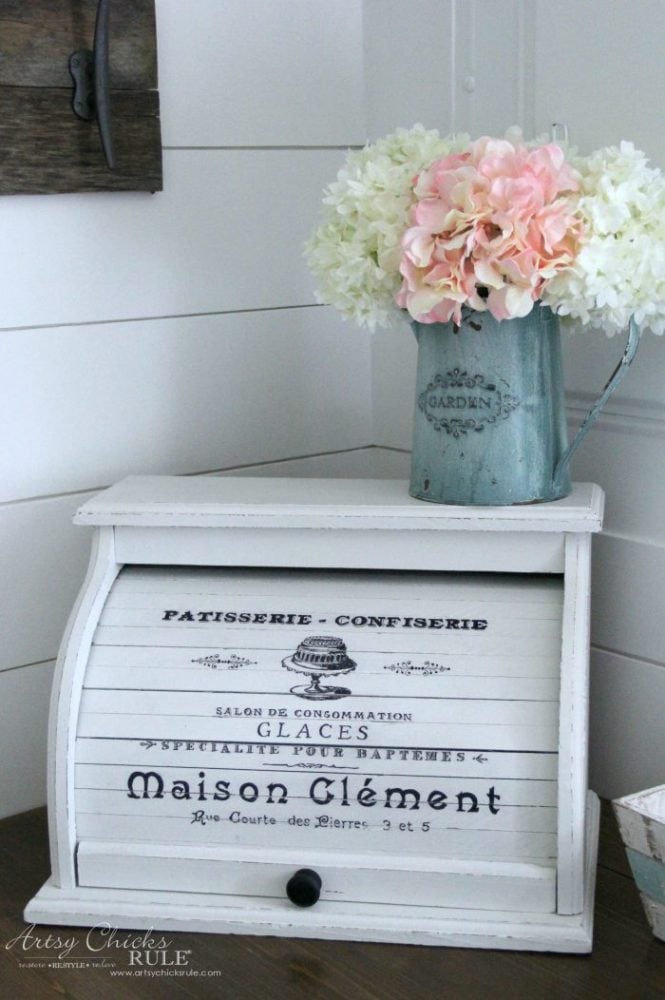 Are bread boxes still a thing? I use a basket but I guess bread boxes still have their place.
I love them for other uses too though!
Painted Bread Box
Here is the inside, how it began…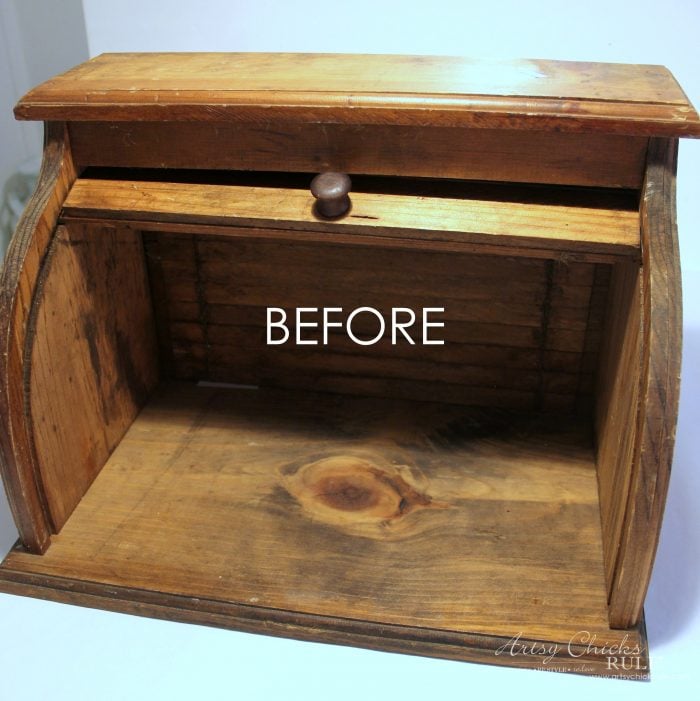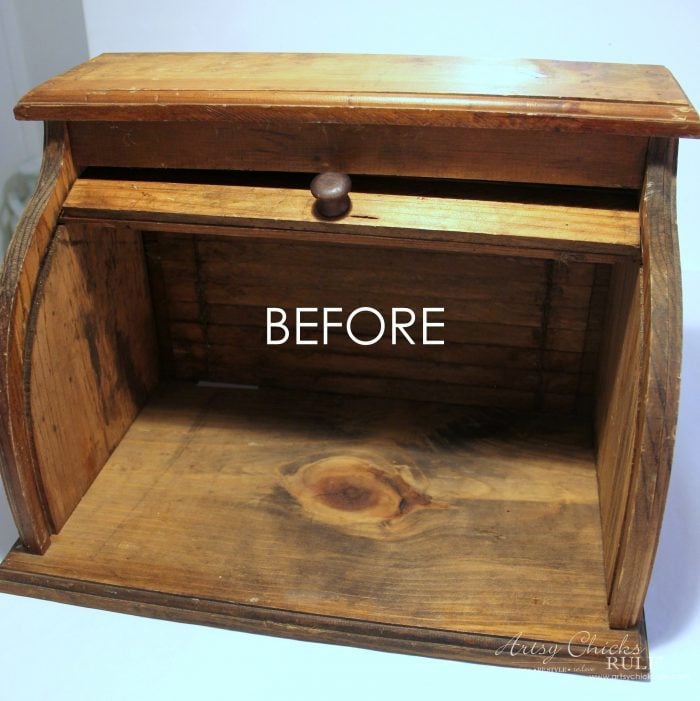 …and it was $3.25. Can't beat that.
I painted the outside white. Simple and clean.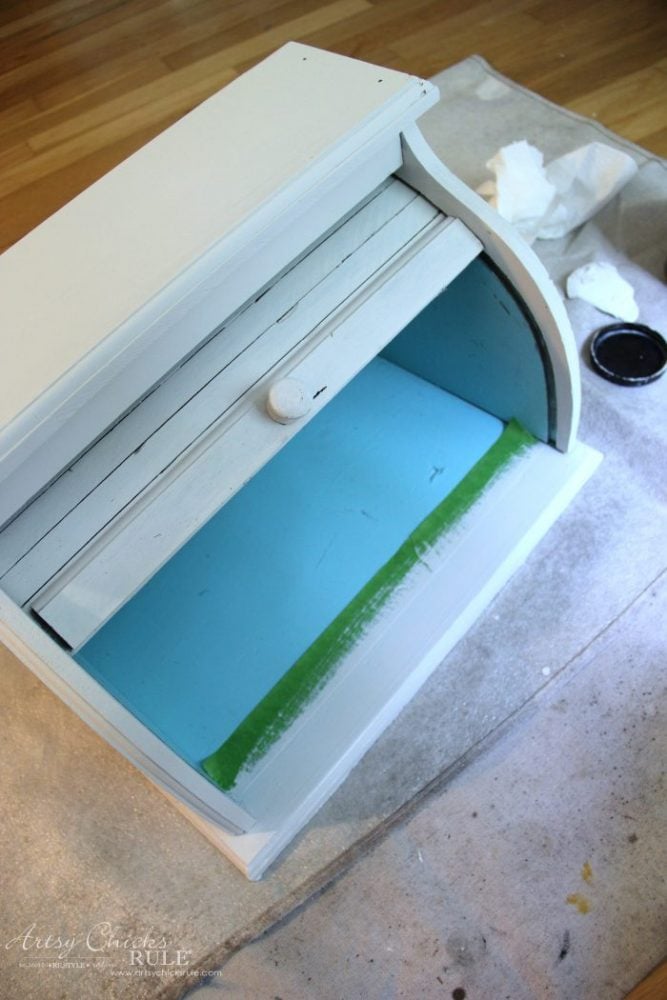 And the inside a pretty aqua shade.
And Frog Tape makes it easy to get a nice, crisp line.
Always love a pop of aqua…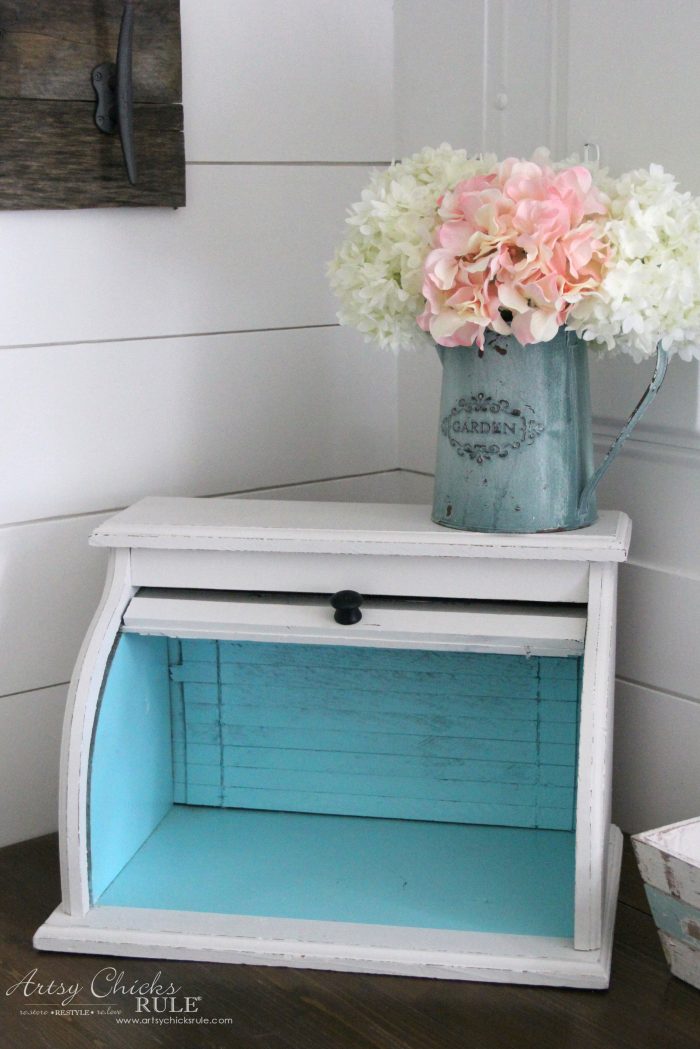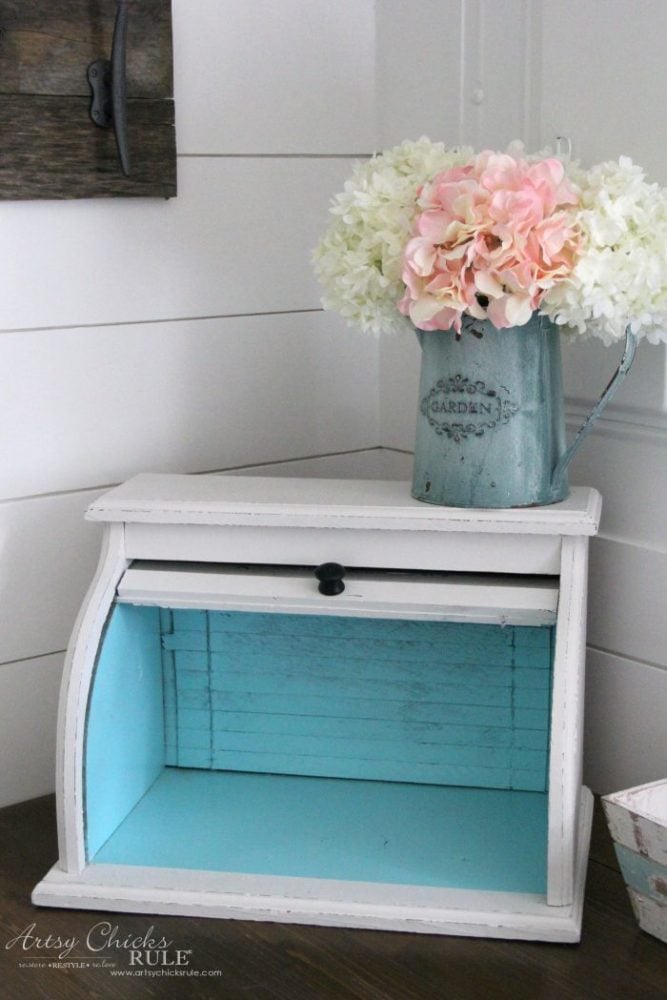 Once dry, I added this French graphic, from The Graphics Fairy.
You can find the one I used, here.
I printed it out and used this transfer paper to transfer. This paper works really great.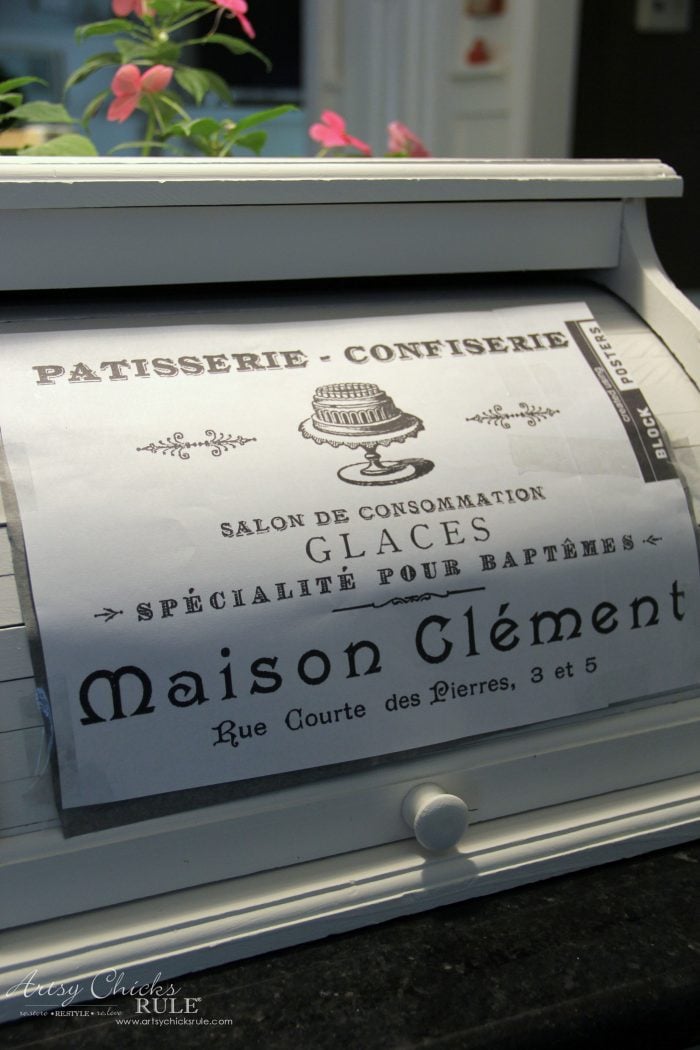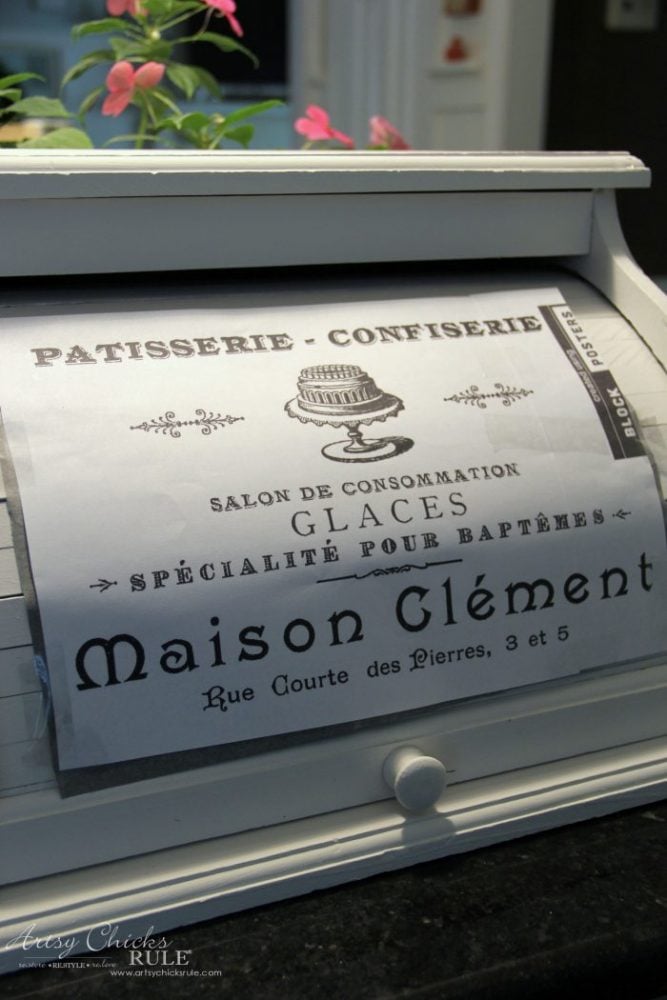 I also used this paper on this project, here and here.
You can see many more transfer methods, here, "My Favorite Transfer Methods"
Simply trace over everything you see and you'll be left with this…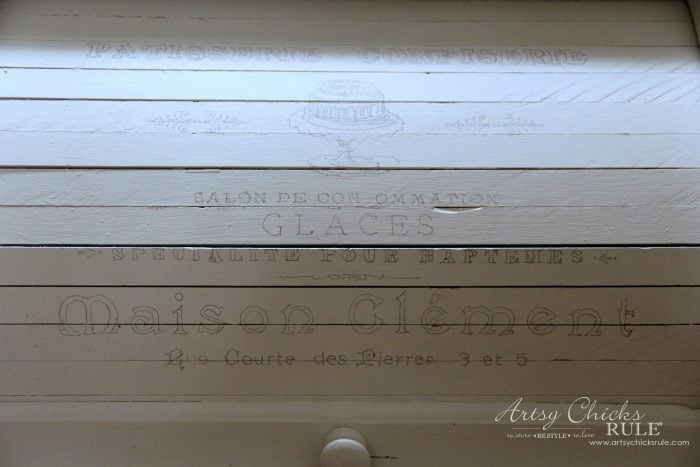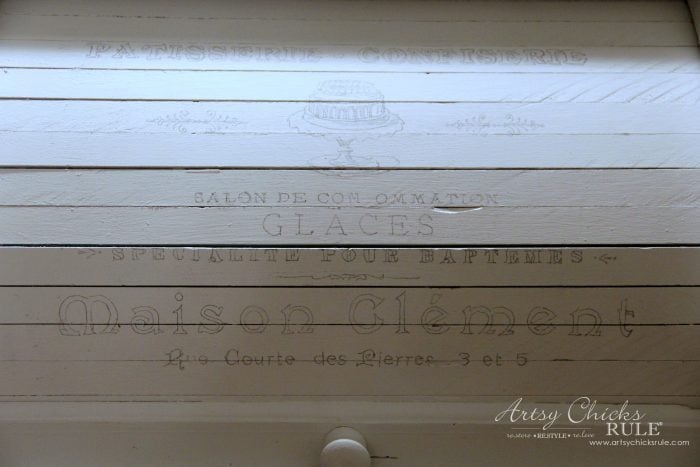 Which is easily "filled in".
However, this one was a bit tinier than most so I skipped the liner brush and went with an Ultra fine point and regular point permanent marker instead.
Oh so relaxing and fun to do….really. I so enjoy this quiet-minded type of work.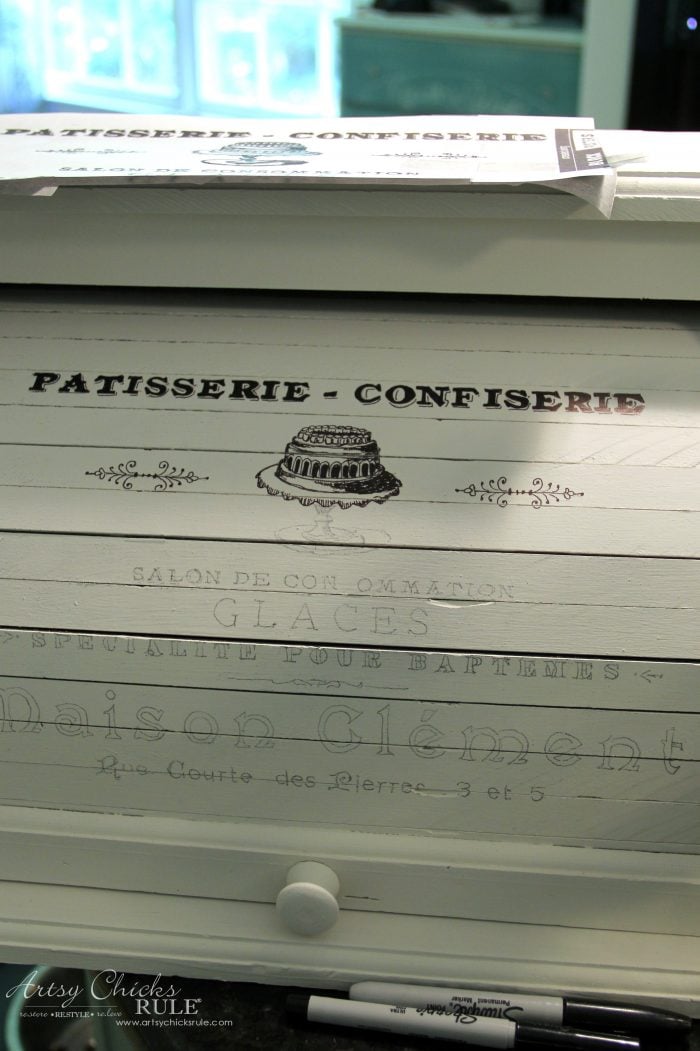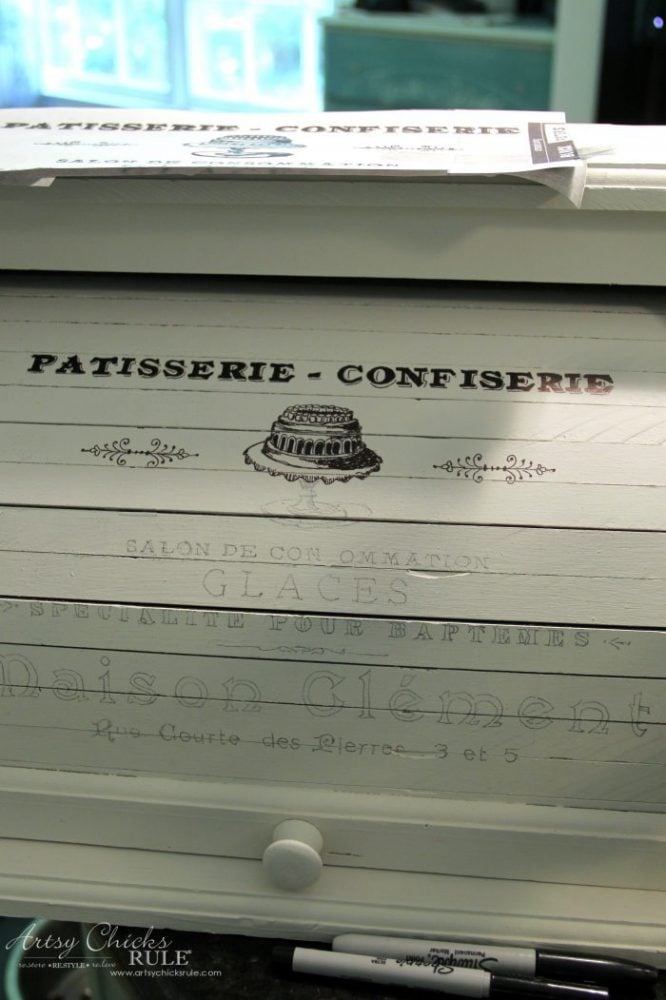 Anyone can do this!
I like keeping the printed graphic close by to check for accuracy as I'm painting or filling in.
And done! Really quick project with markers.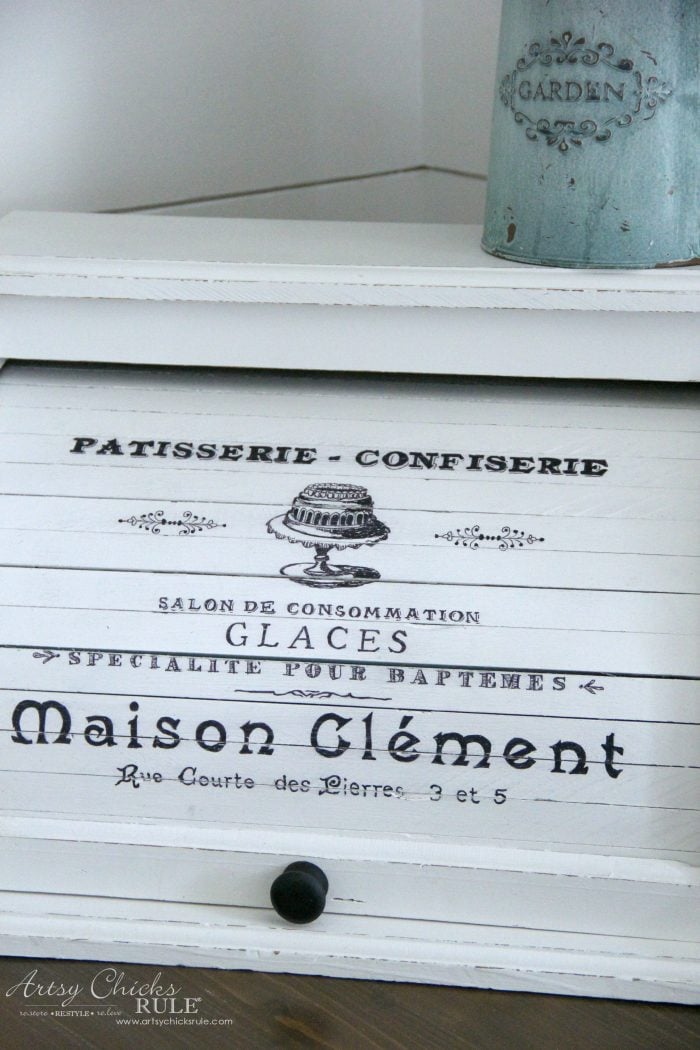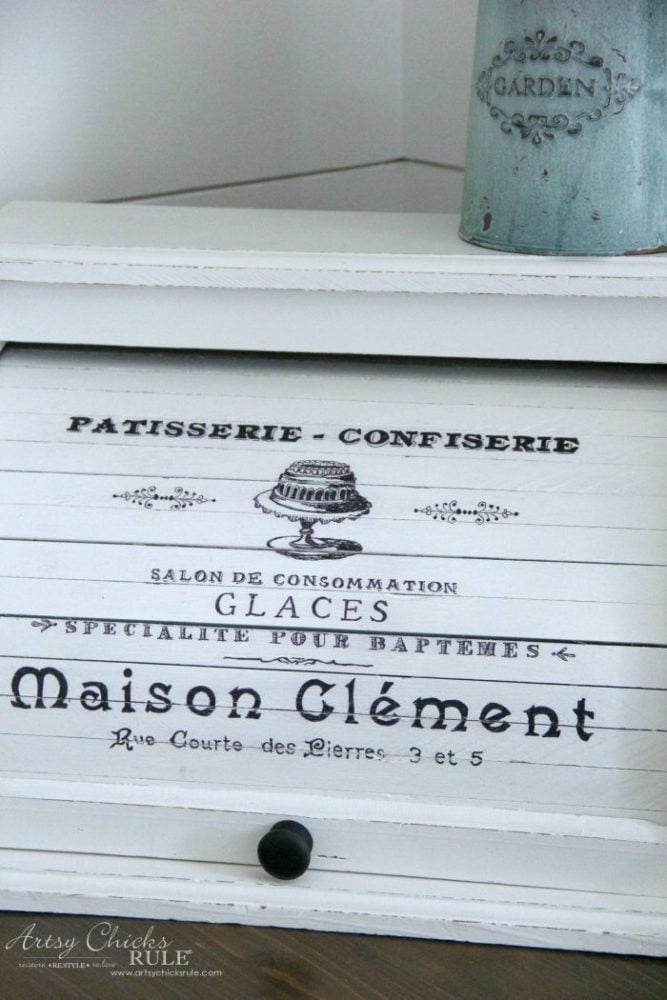 I did give it a very light sanding to distress.
And then sprayed with a clear matte sealer to seal.
TIP: When using permanent markers to color in graphics, you want to avoid using any kind of sealer with a brush.
It can tend to smear a bit if you do. Spray first with a clear coat sealer and then you can brush on another type of sealer if desired.
I just adore that pop of color!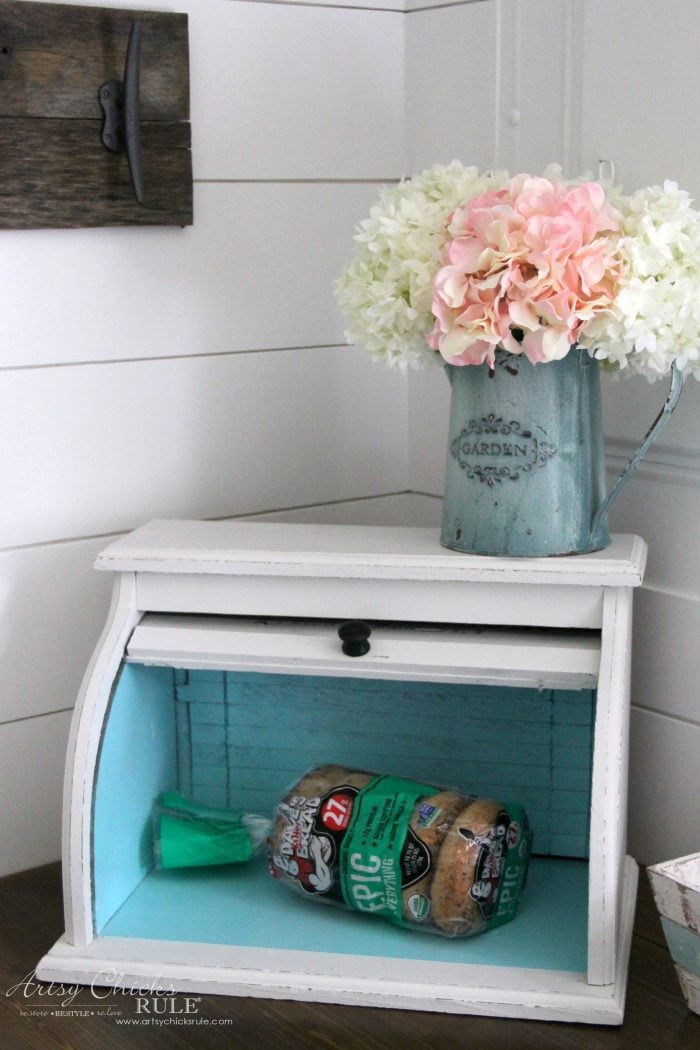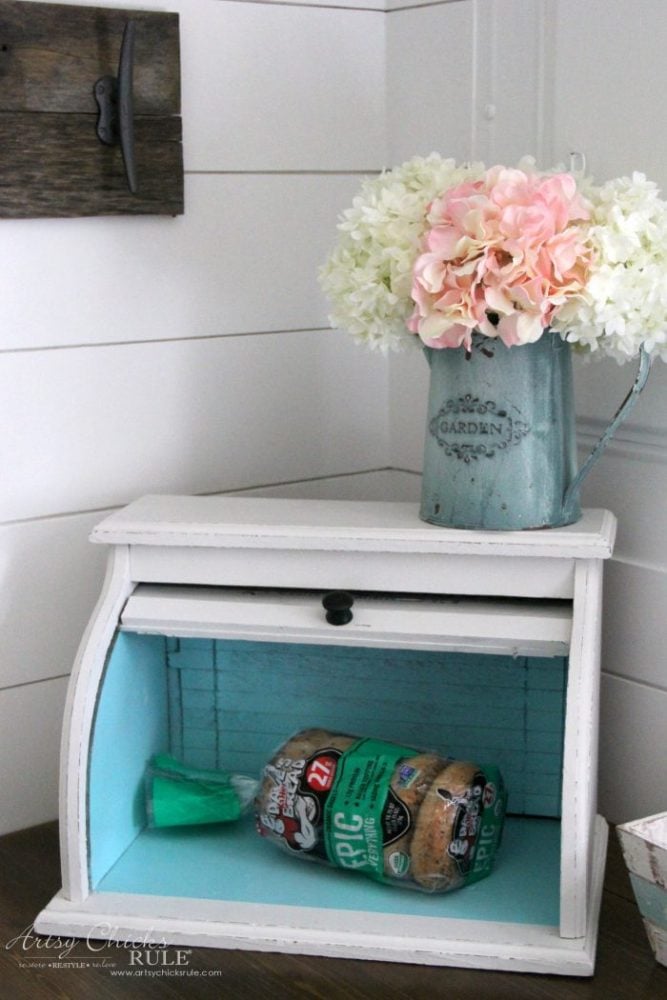 I have bread in there but you can use this sweet little painted bread box for so many other things too!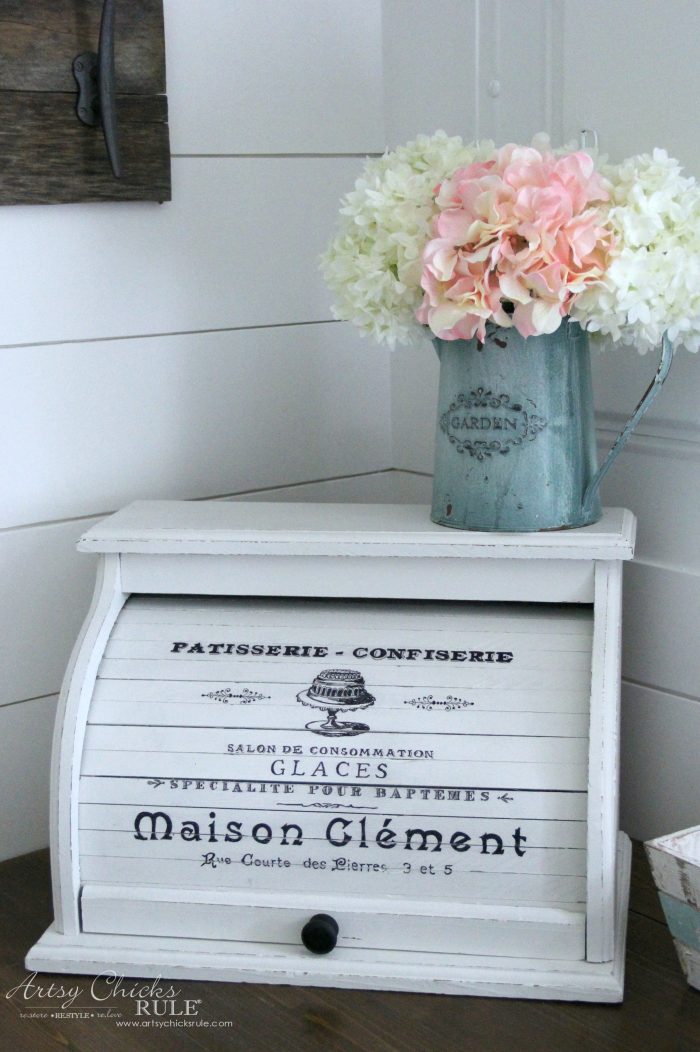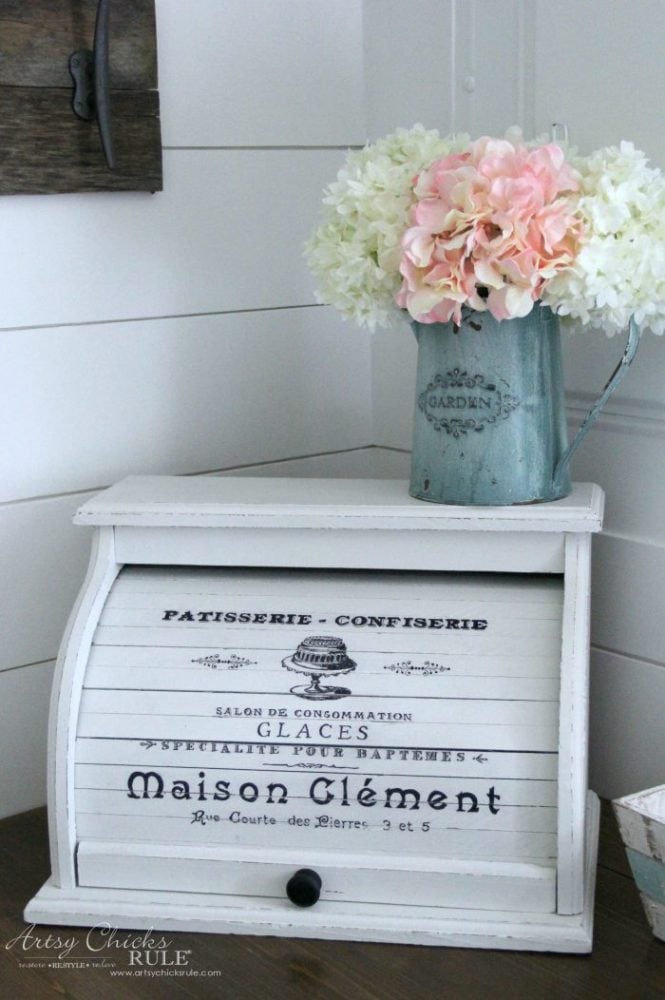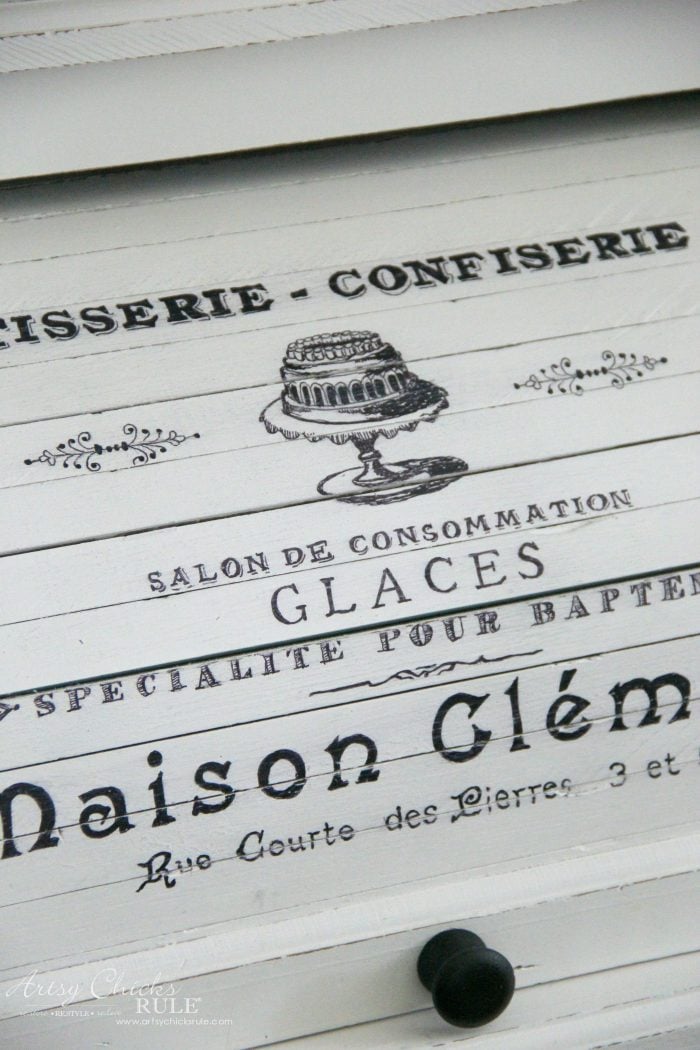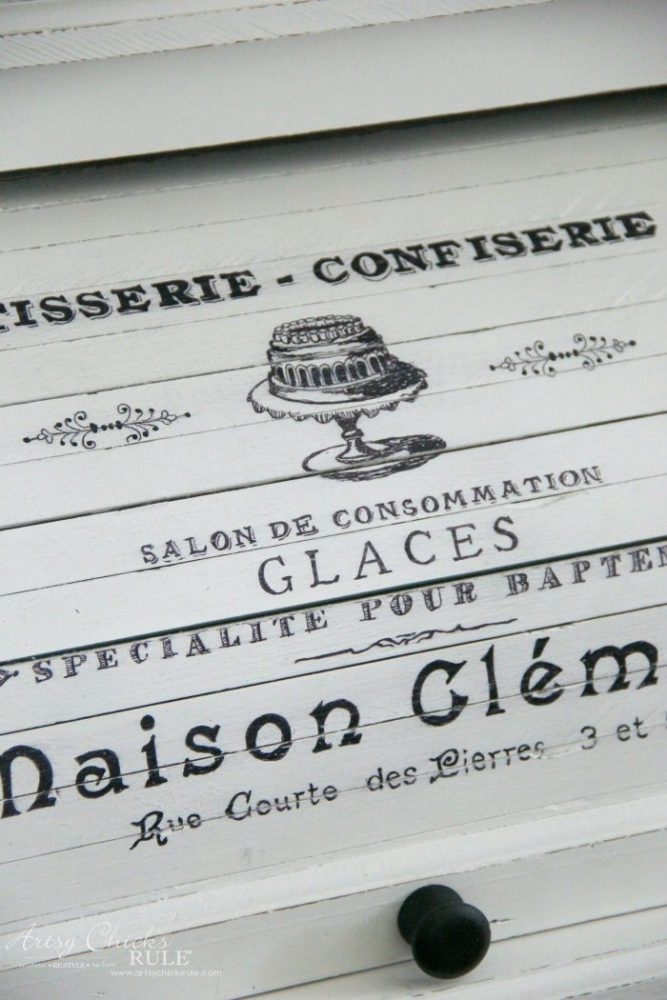 So sweet.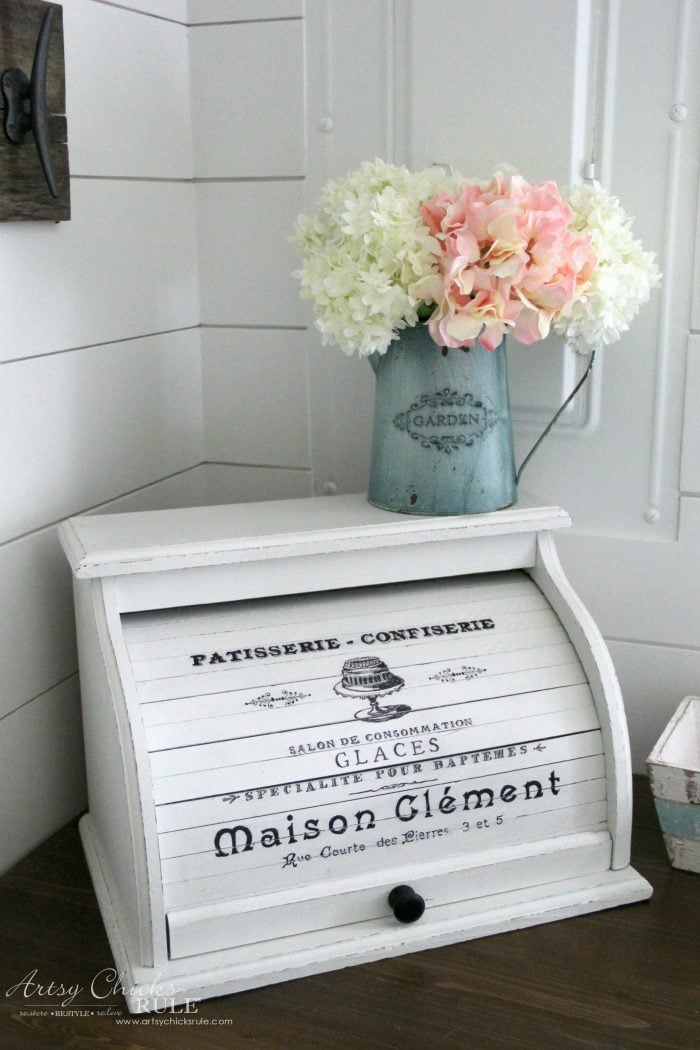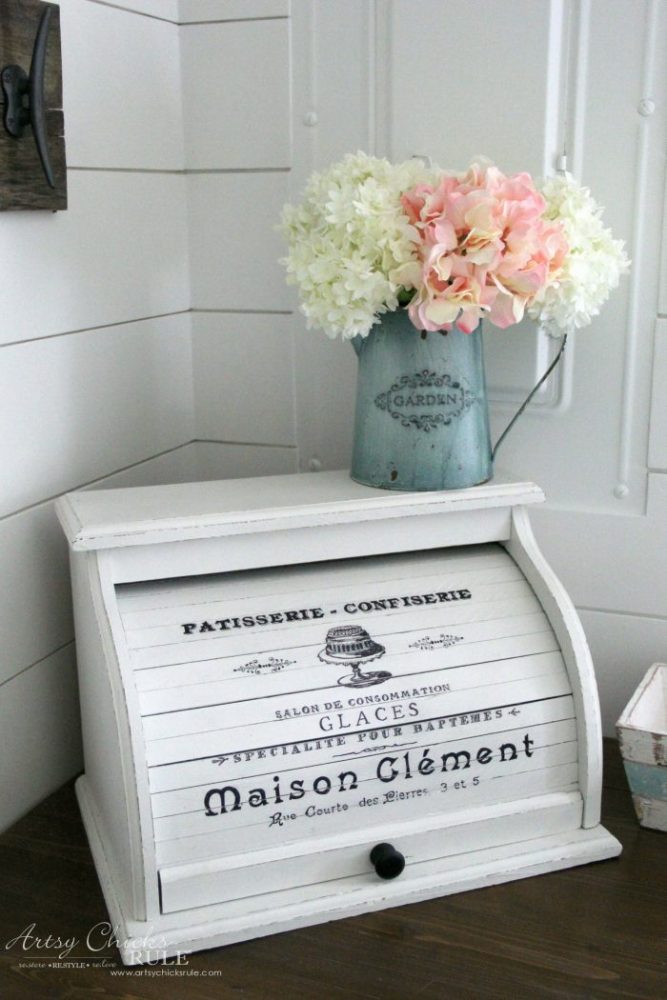 Up close…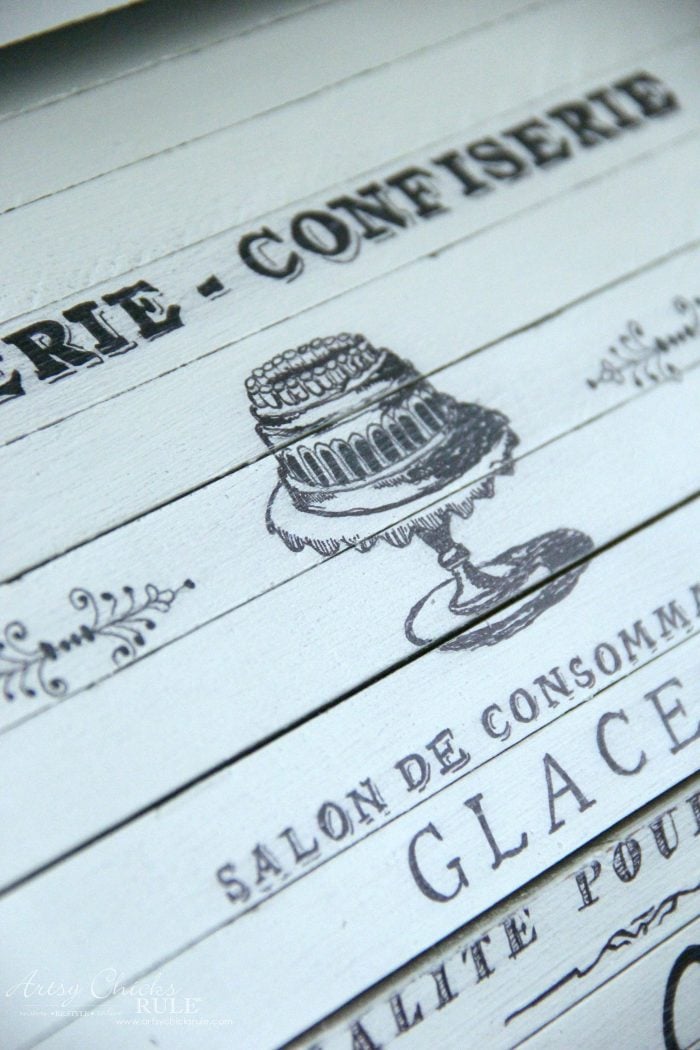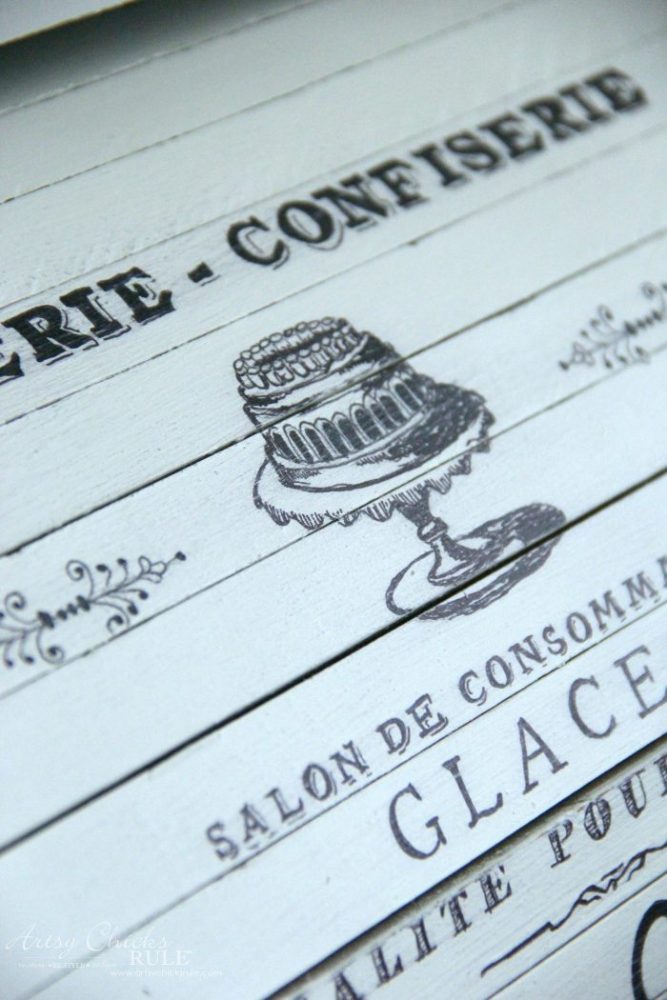 Next time you need to transfer small print like this, try a marker! It's a game changer and makes this project so quick and easy!
PIN it to save it for later!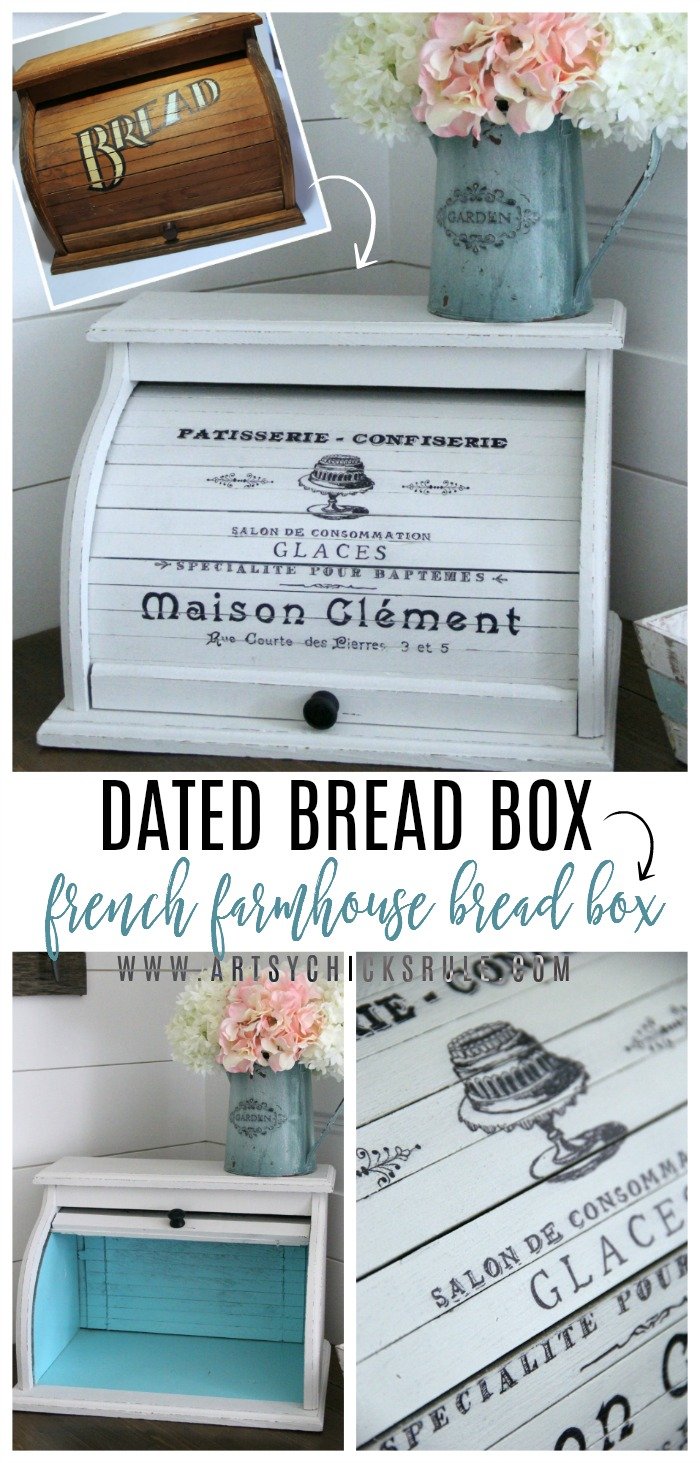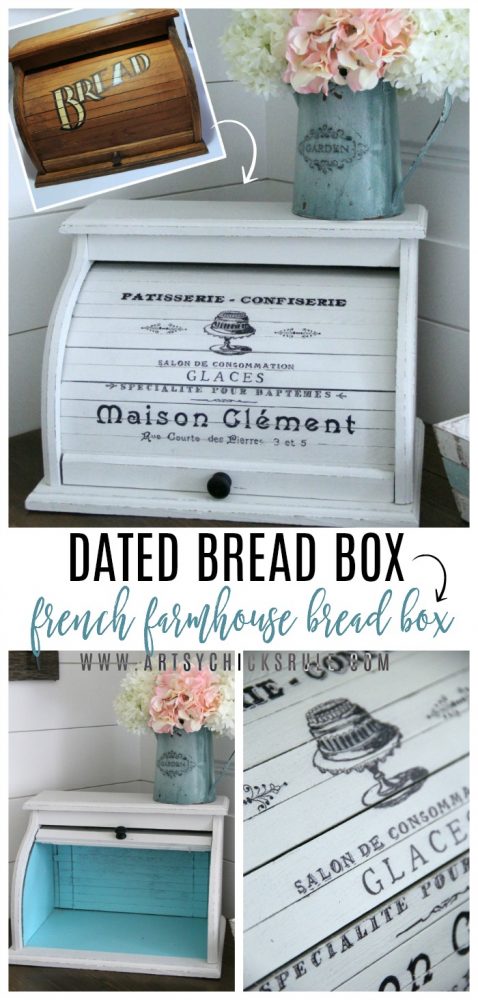 You might also like this bread box makeover too…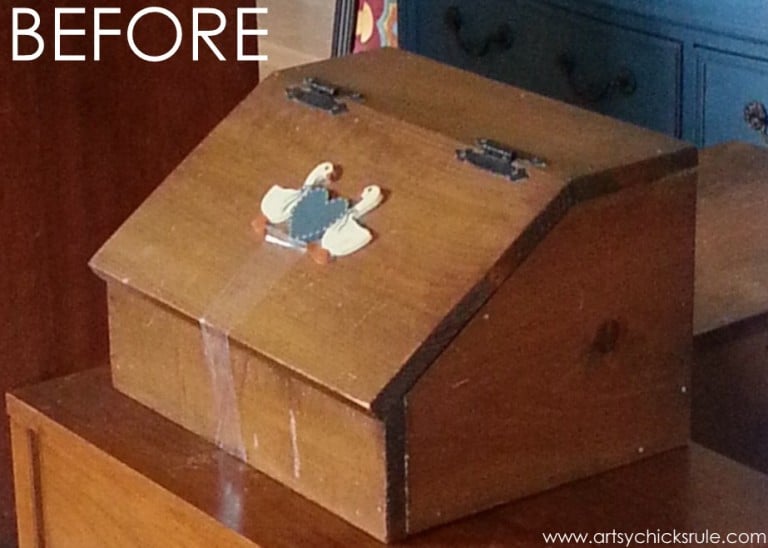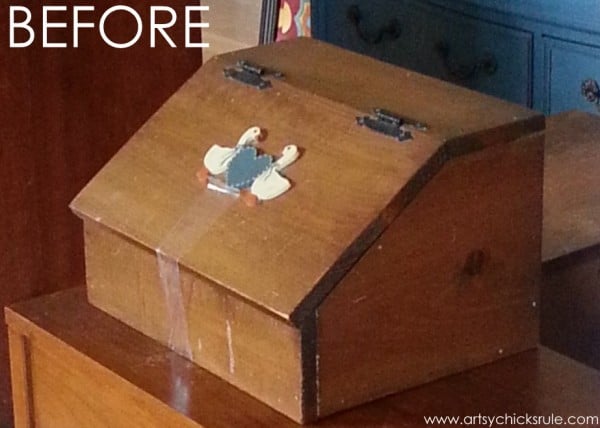 See how it looks now, here.
Have a wonderful week!
xo