Coral Painted Furniture Makeover & Ideas
This post may contain affiliate links. Please see disclosures here.
Coral is such a happy, fun color. Nothing says spring and summer better! Get inspiration for your next makeover with these 10 coral painted furniture makeovers.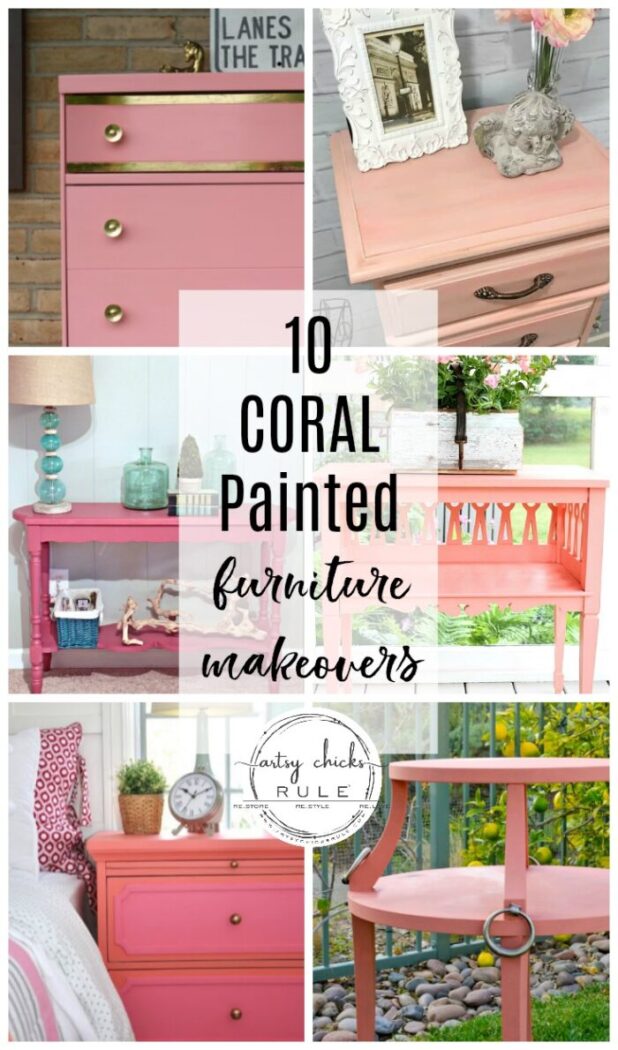 Hey, hey my beautiful friends! I'm sharing another group of lovely painted furniture makeovers for you today.
And today it's all about CORAL color. I love coral color paint and have used it a little bit myself over the years. Not only in paint but also in decor. I love it as an accent color since it's not quite a bold as red and not quite as "sweet" as pink.
I hope you enjoy today's color!
Be sure to click over to visit my friends' makeovers below to see more of their makeovers, details and meet new friends. :) (links to each are below each photo)
Coral Painted Furniture Makeovers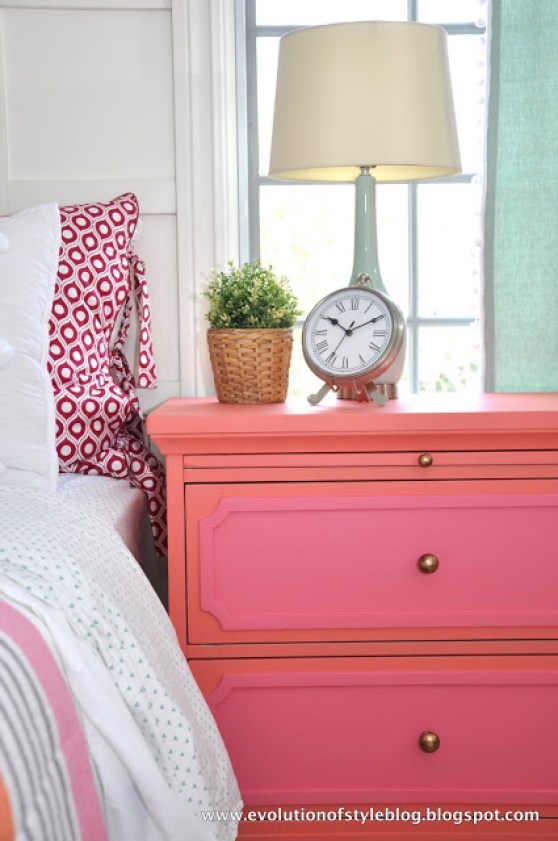 How sweet is this coral AND pink piece from Jenny over at Evolutions of Style?
See more, here.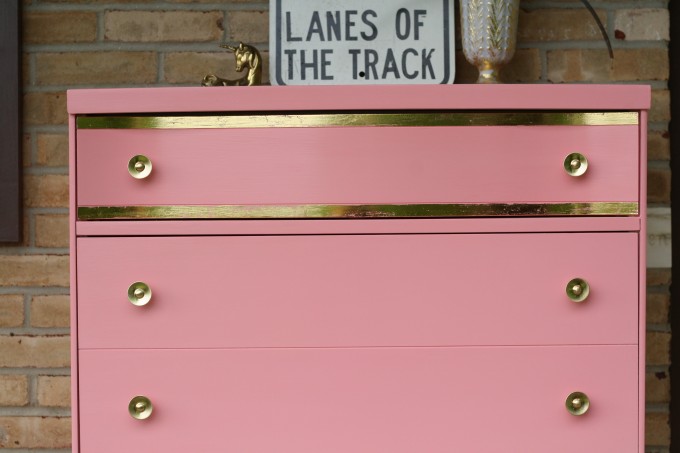 Coral and gold leaf?? Cassie hit this one out of the park! Gorgeous.
See more, here.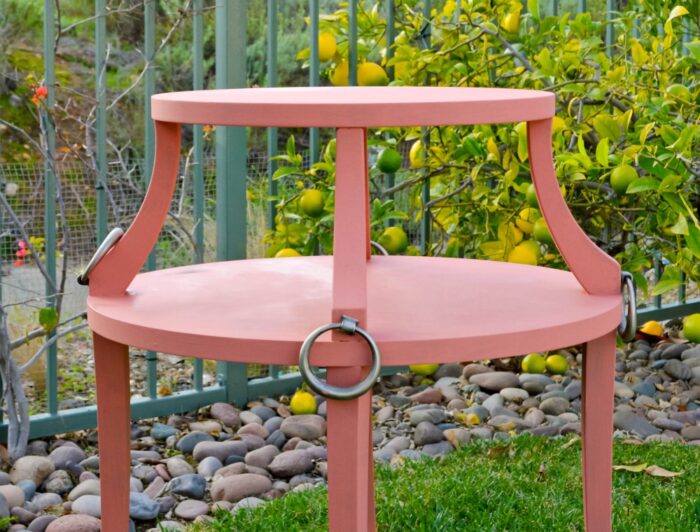 What a funky, cool table. And it looks fab in coral, don't you think??
See more, here.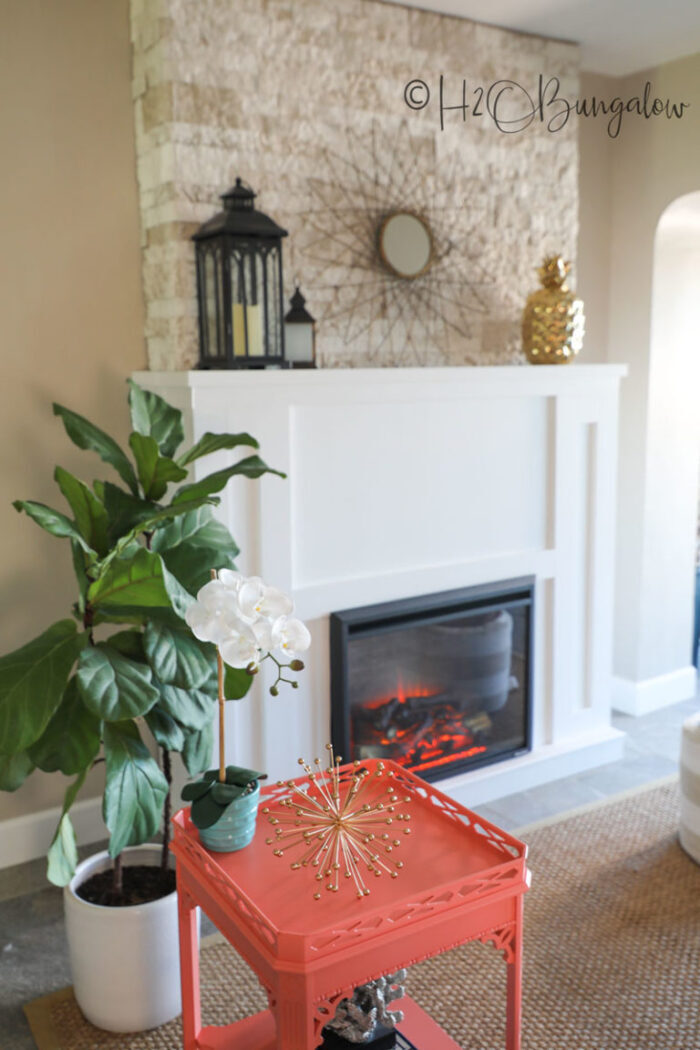 I adore all of that woodwork and what a difference a little paint makes!! You've gotta see how it started.
See more, here.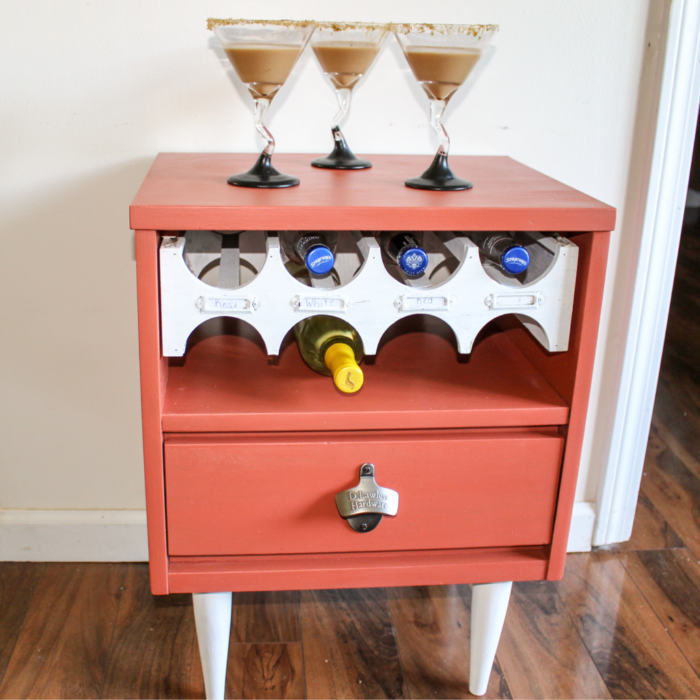 Now that is a repurpose!! Love it…so creative.
See more, here.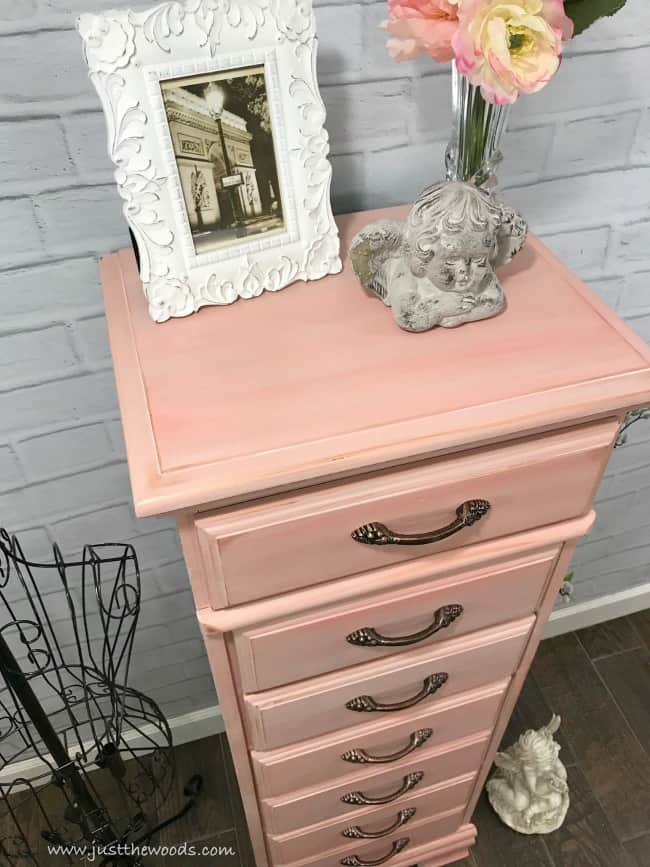 How about this?? Kandice layered multiple colors, one being coral, for this amazing look. Love it!
See more, here.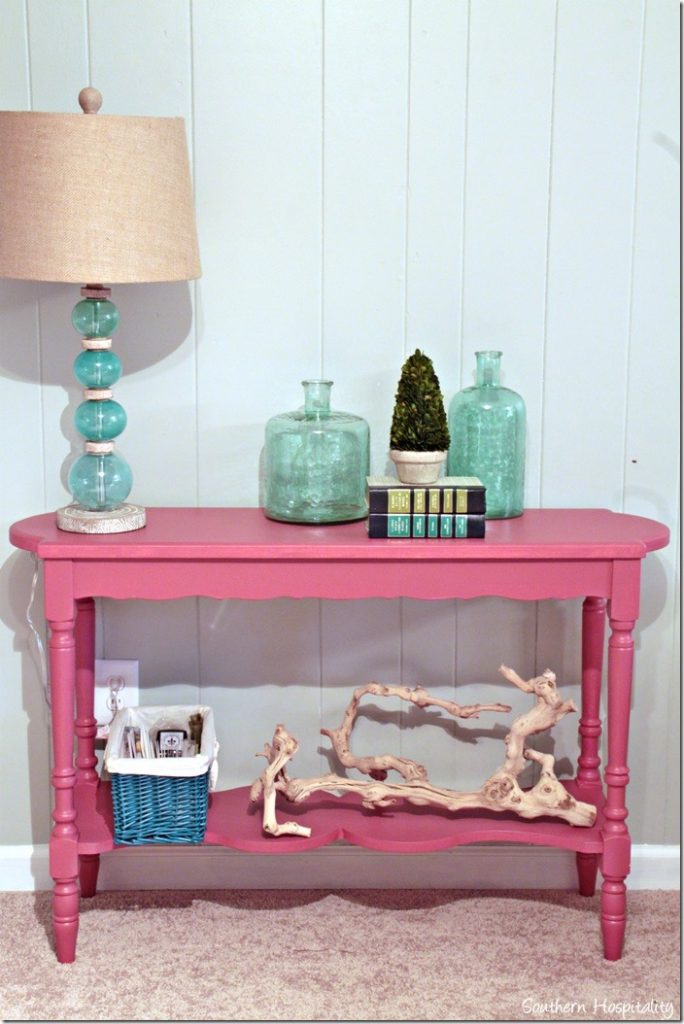 This is on the darker side of coral but how amazing does it look with all of that aqua glass??
See more, here.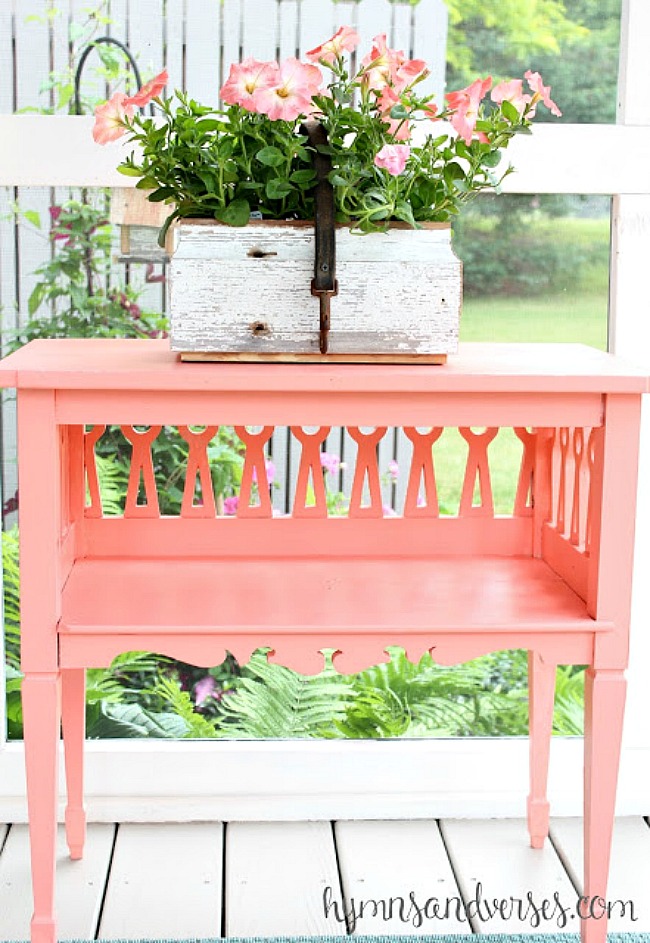 What a unique piece this one is. And how fun that it matches the beautiful flowers.
See more, here.
And a few of mine…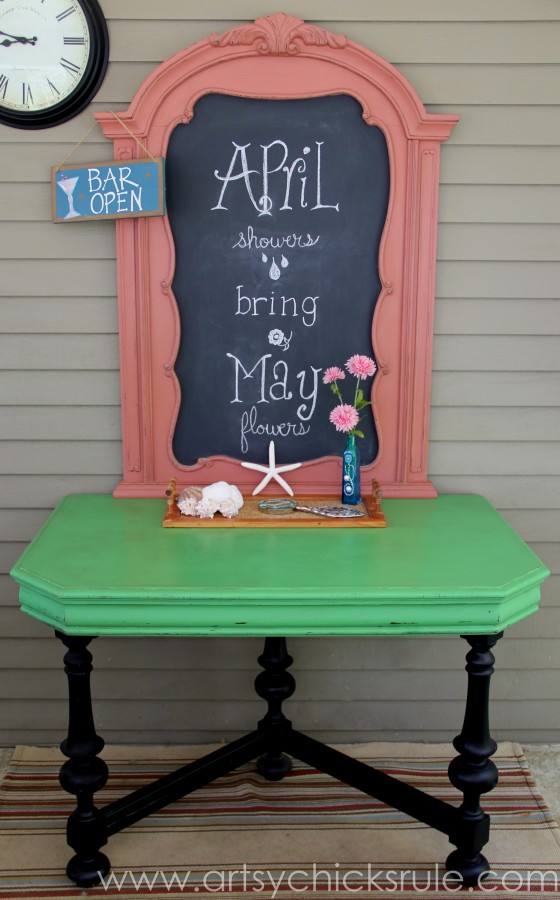 I sort of had a tropical (colorful) theme on our screened porch when I painted this one! lol
Can you believe that mirror is the one that went with my most favorite Aubusson Blue dresser??
See more, here.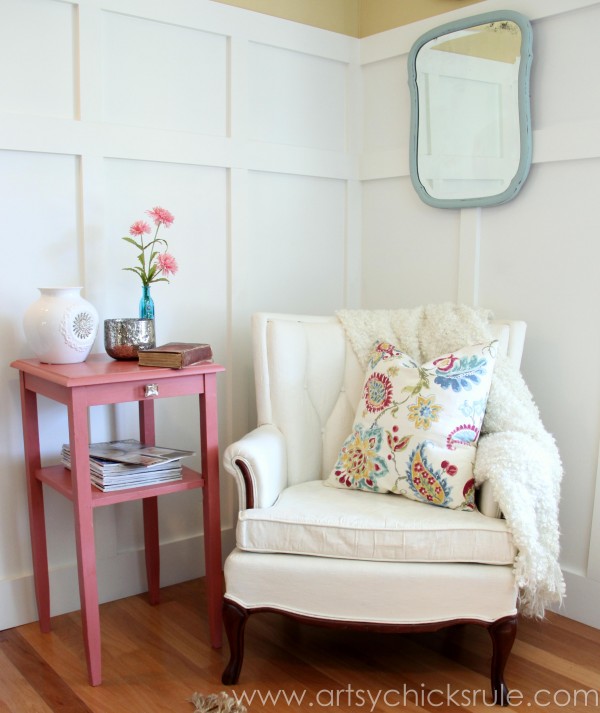 This little side table. So much fun.
See more, here.
By the way, this was the first upholstered chair I painted with Chalk Paint, yep! Want to see more about that??
Check out this post here >>> Thrifty French Chair Makeover
See?? I don't paint everything blue or white. Or I didn't use to anyway!! haha I'm working on expanding my painting palette again.
Looking at all of the photos in this post is sure is making me want to add a splash of color back to my rooms. How about you?
Here are a few of my CORAL paint picks:
PIN it to save it!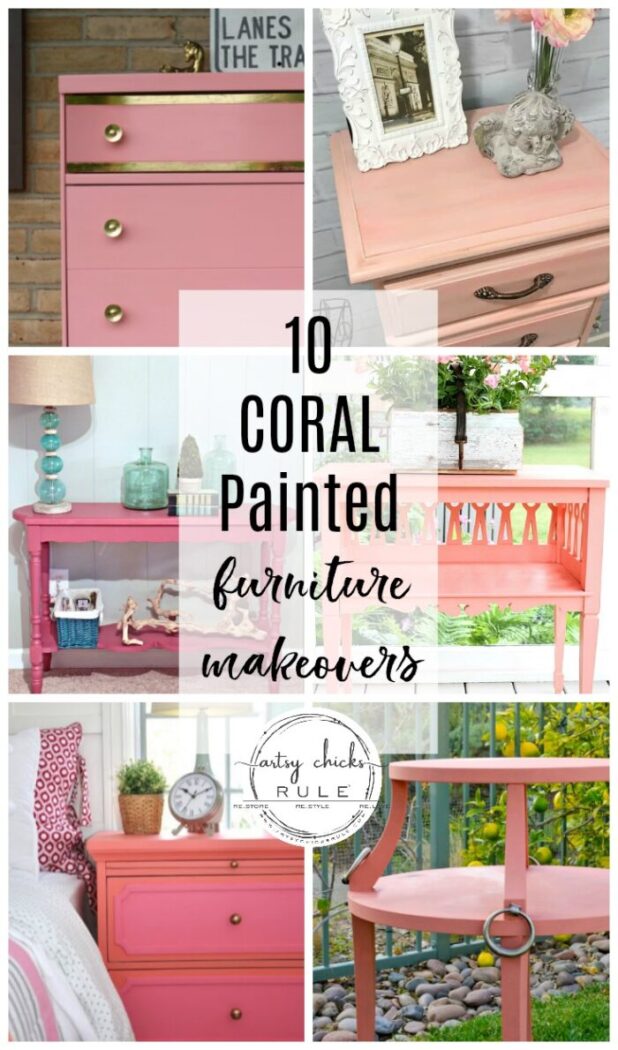 If you missed any of the other colors in the "color series" you can see them here:
I hope you enjoyed these as much as I did. I love coral because it's a little more, well, less feminine than pink and a little less loud than red. It's the perfect shade to add a splash of color to your decor. And one that I am seriously thinking about adding into my decor. At least for summer.
Let's see what I can do. ;)
Have a beautiful weekend, friends!
xoxo