Bright & Bold Furniture Makeover (Chalk Paint®)
This post may contain affiliate links. Please see disclosures here.
Last week, on Tuesday, I mentioned a fun furniture makeover I was going to be sharing with you all……a "bright & bold" one.
Well, here she is: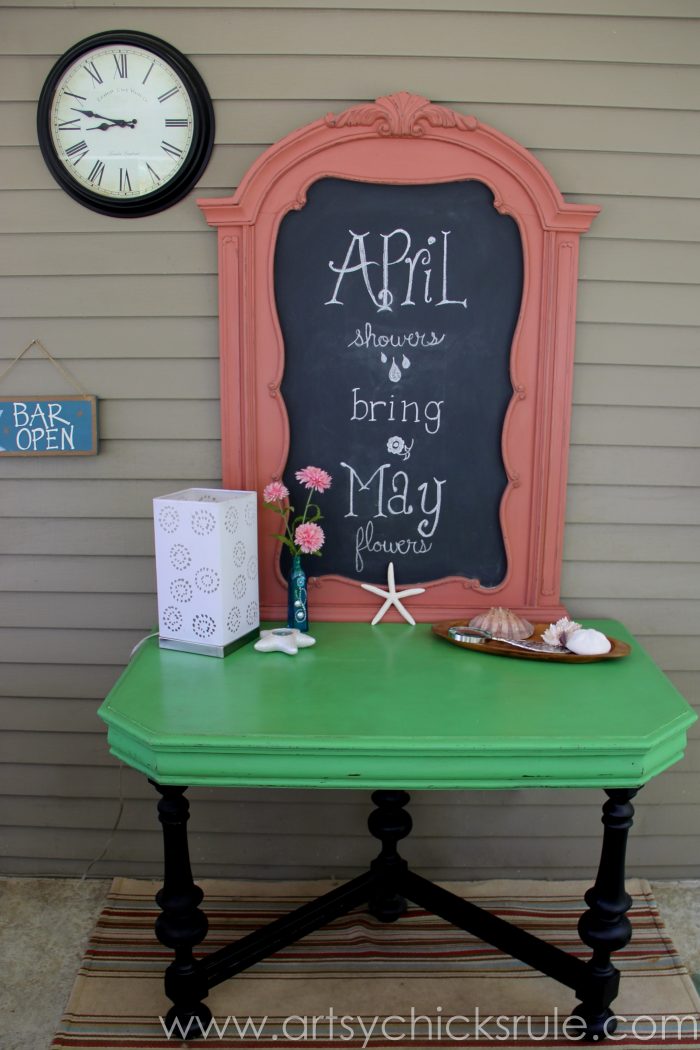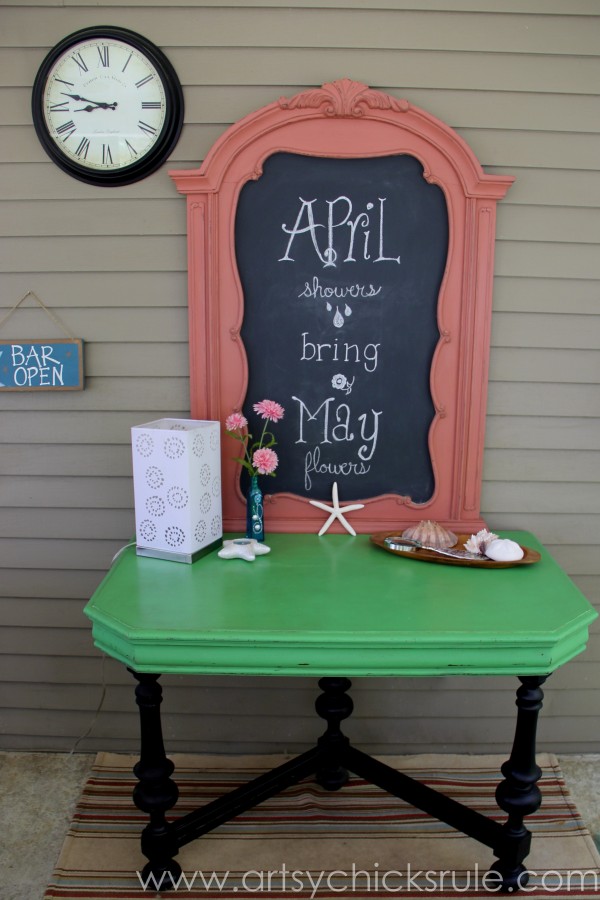 PLEASE (please, pretty please) pay no attention to the floor. This is on my screened back porch and it is in NEED of a makeover.
(that is an understatement)
I have plans to either paint it or tile it. (painting would be SO much easier…can you guess which way I'm leaning?)
I actually sponge rolled/painted it with a tan shade when we moved in. This would be the 10 year remains of that. Yeah.
The people who owned the home before us had placed little square outdoor carpet tiles here that I didn't like.

I pulled them up but they left marks on the cement that I didn't feel like dealing with on top of everything else that needed to be done in the house (have you seen some of the "before" photos?)…so I sponge rolled it to camouflage it.
Yea….I know. Not so fabulous. But, hey, it did hide the imperfections for a bit.
Now I'm ready to tackle it again, all fresh and new.
Sorry, got off track. You should talk to me in person! I'm here and there and all over the place. ;)
At least it's entertaining…probably not so much.
Anyway, I have no photos of this piece "before". I painted it long before I started my blog.
But it is bright and bold! And in the direction I was headed with my screened in porch at the time.
I've changed my mind since then so I'm not quite sure what I'll do with this piece.
Again, I've sidetracked.
Okay…so it's sort of an odd piece, right? Yes, it is.
I know it is because it's made from 2 totally "don't go together" pieces…that I put together!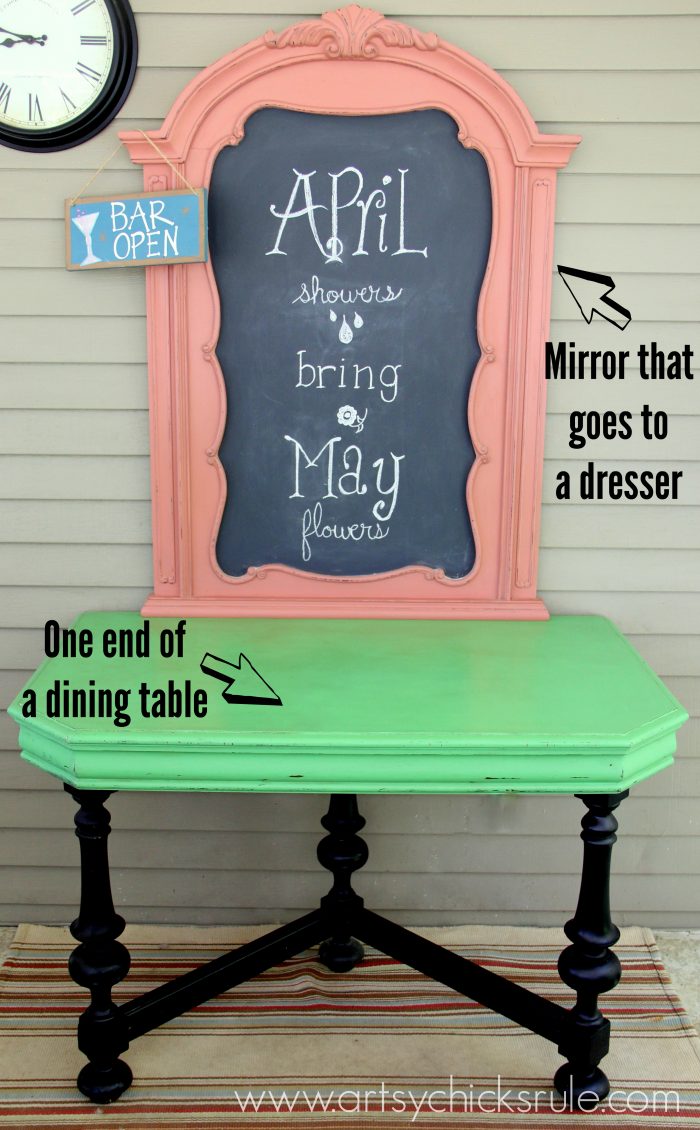 The mirror actually goes with this Aubusson Blue Chalk Painted dresser.
The base was picked up at the thrift store…as is. Well, not painted, but just the one side.
Weird, huh?
I painted the mirror with Scandinavian Pink Chalk Paint®. The "table" top got Antibes Green Chalk Paint®.
The black base was spray painted.
Then I attached the two together! It's great for serving food, etc.
I found furniture for my porch 2 summers ago at a garage sale and removed the table I had out here.
So a place to put all the food is perfect.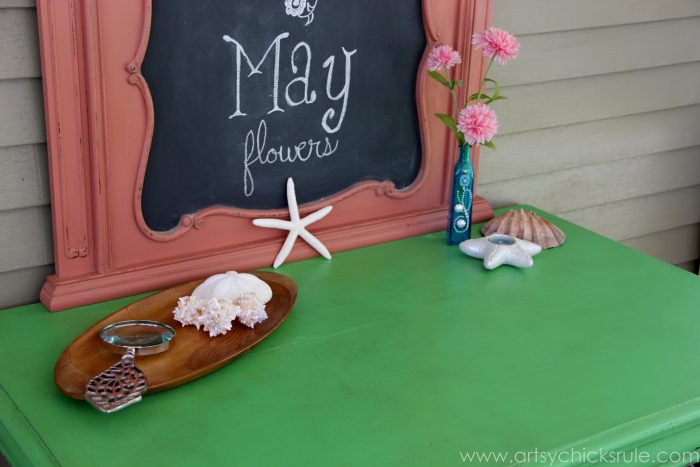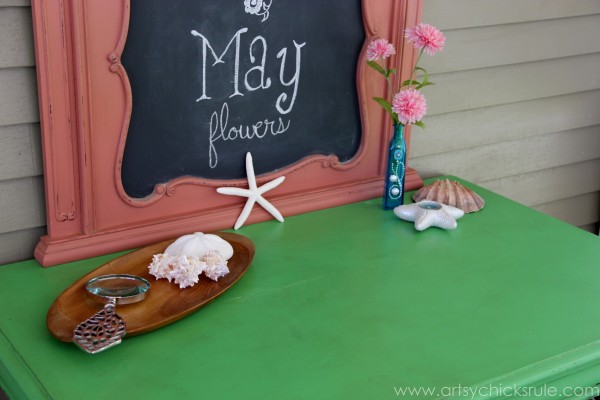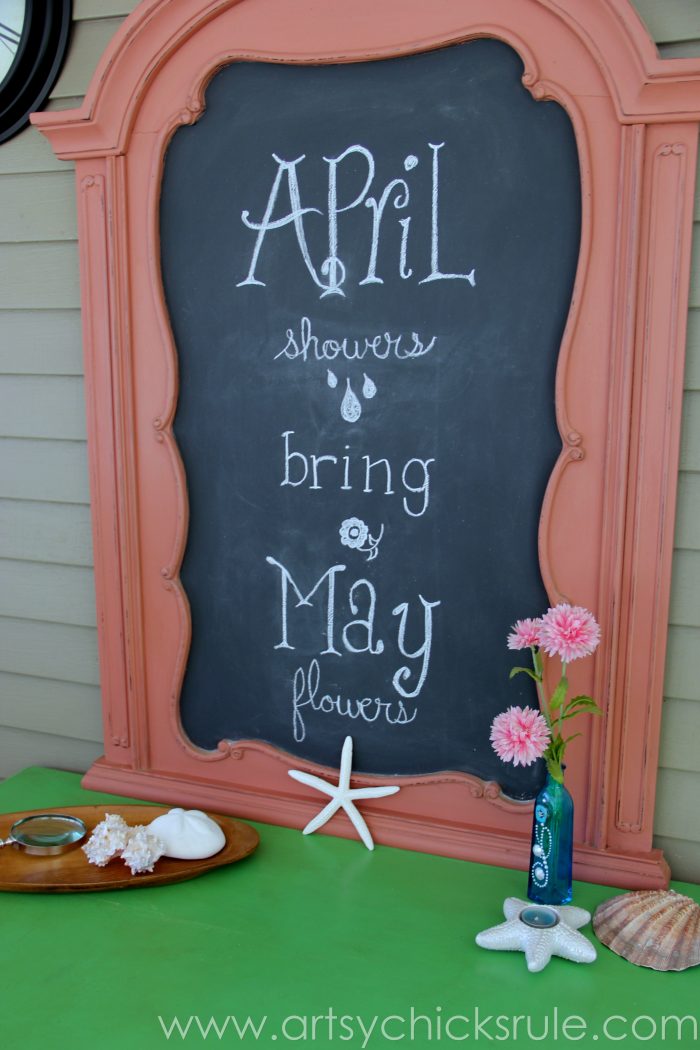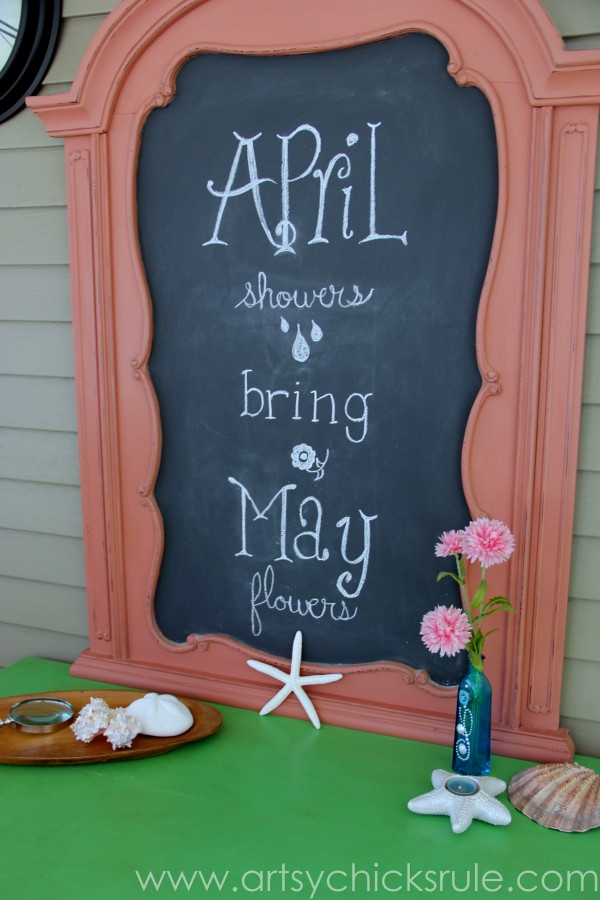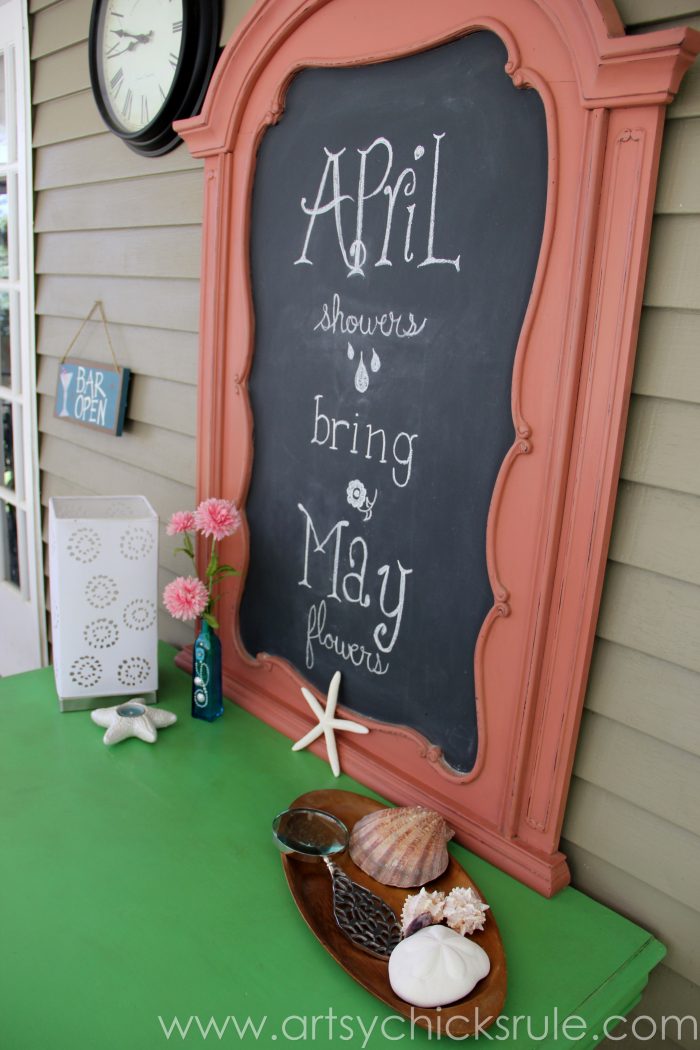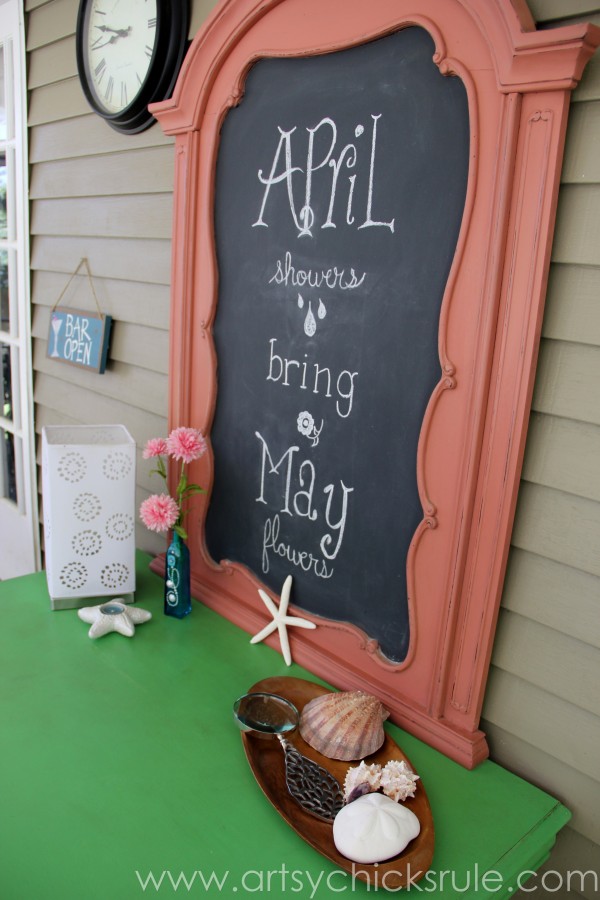 I sealed it with Annie Sloan clear and dark waxes.
Distressed it all a bit….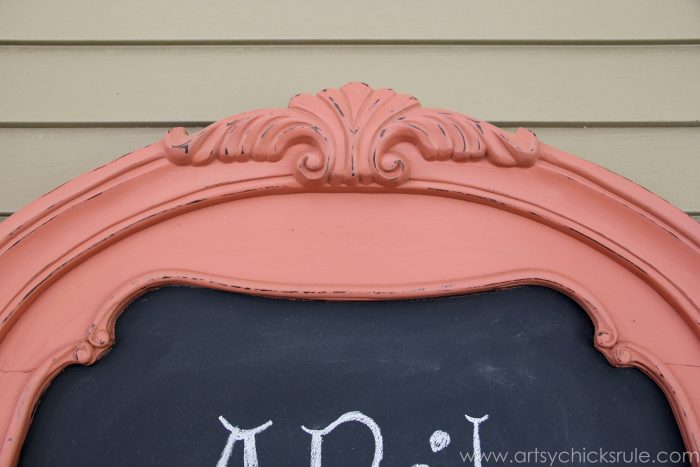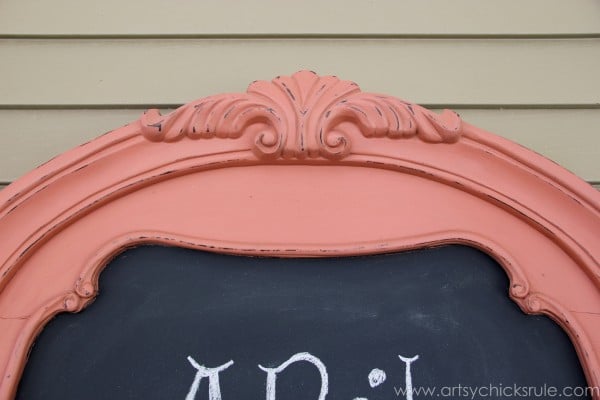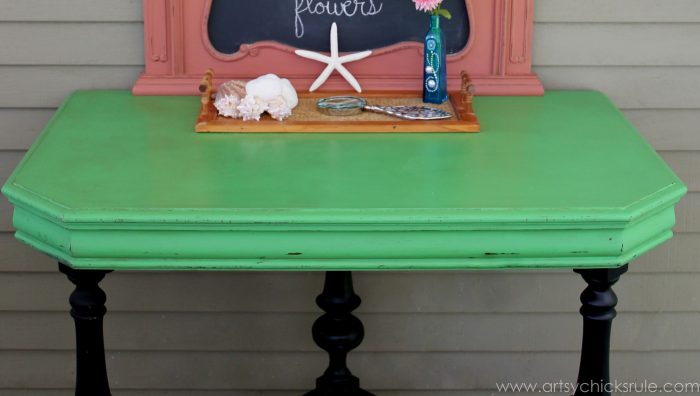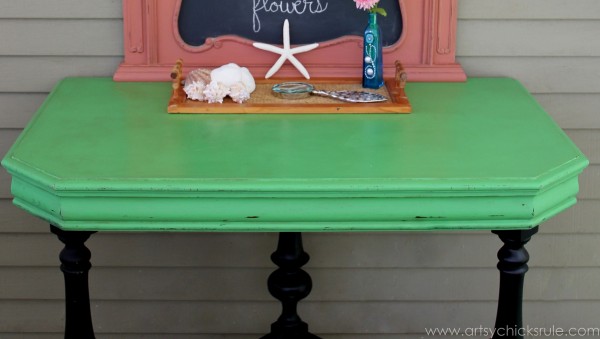 It's been on my porch for about 2 years, or so, and has held up fabulously.
So I'm guessing you noticed I turned the mirror into a chalkboard. ;)
I did and I used Graphite Chalk Paint® for that.
When we have guests for dinner, I will usually write the menu of what we are having or even just fun sayings on there.
I thought this one would be fun to do..since it's April. And almost May.
I am so ready for flowers!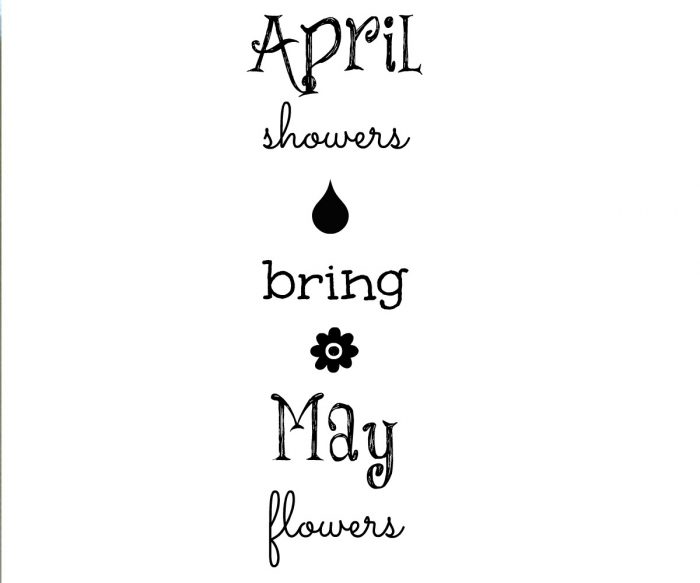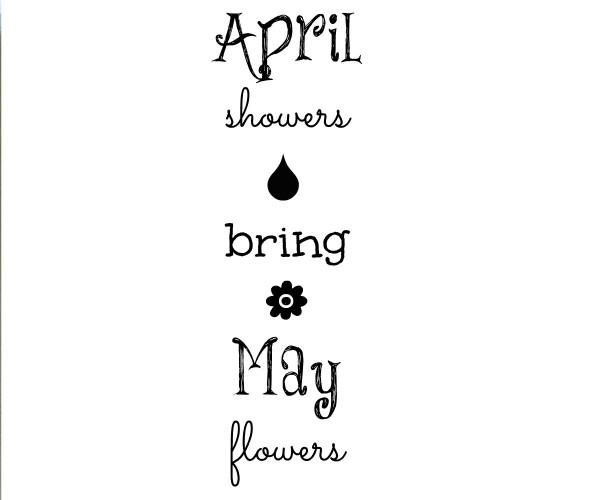 (you can download this for personal use here)
I created it and printed it out and then drew it by hand onto the chalkboard. I could have pulled out the projector to do this but I was lazy.
It was upstairs…and I wasn't. So by hand it was.
It's not terrible but using the projector would have been neater. But it's a chalkboard so is supposed to be messy. ;)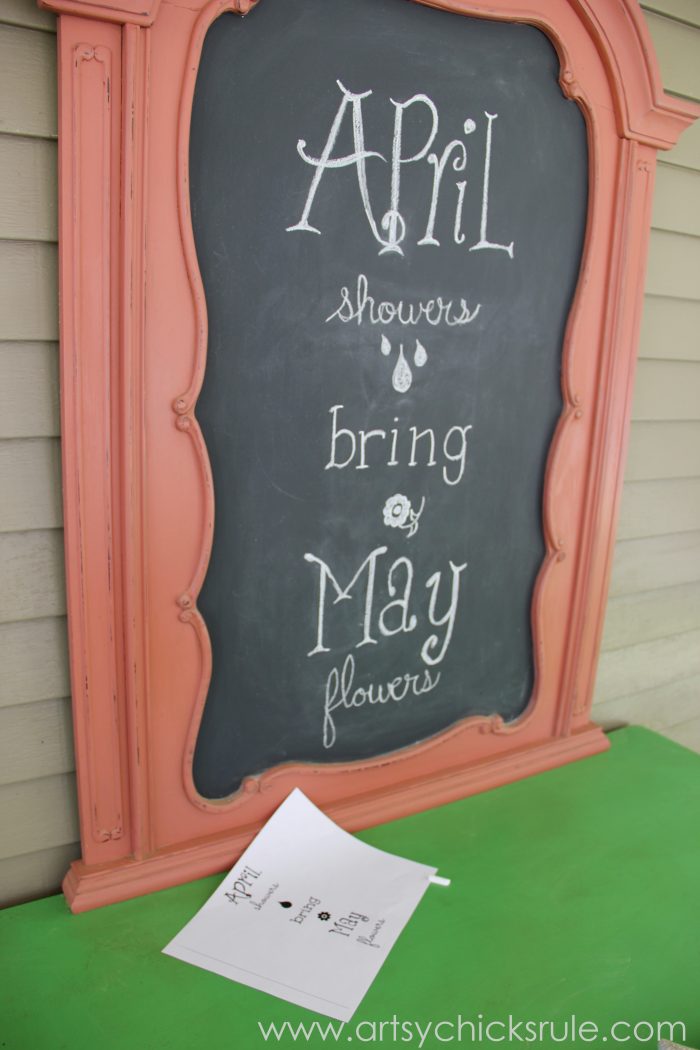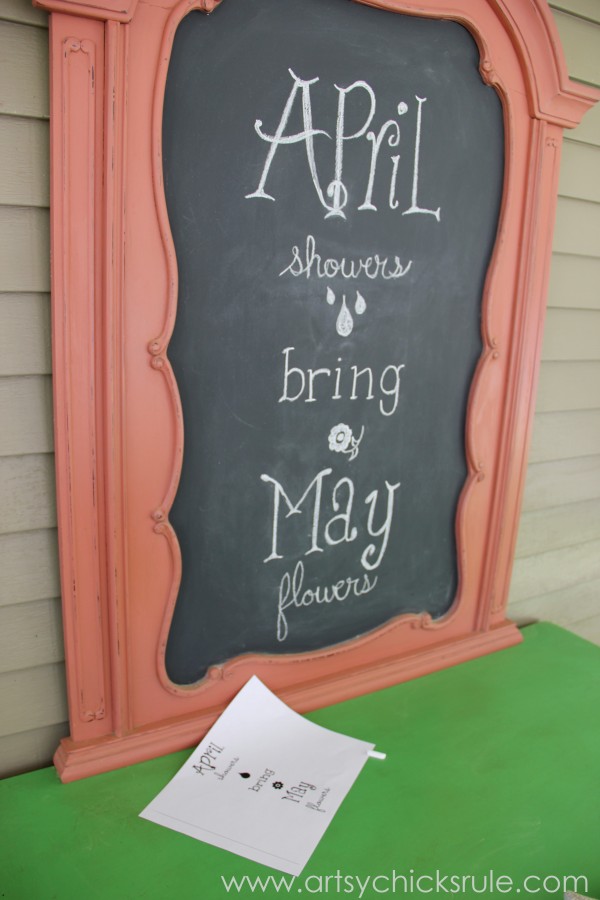 Last one…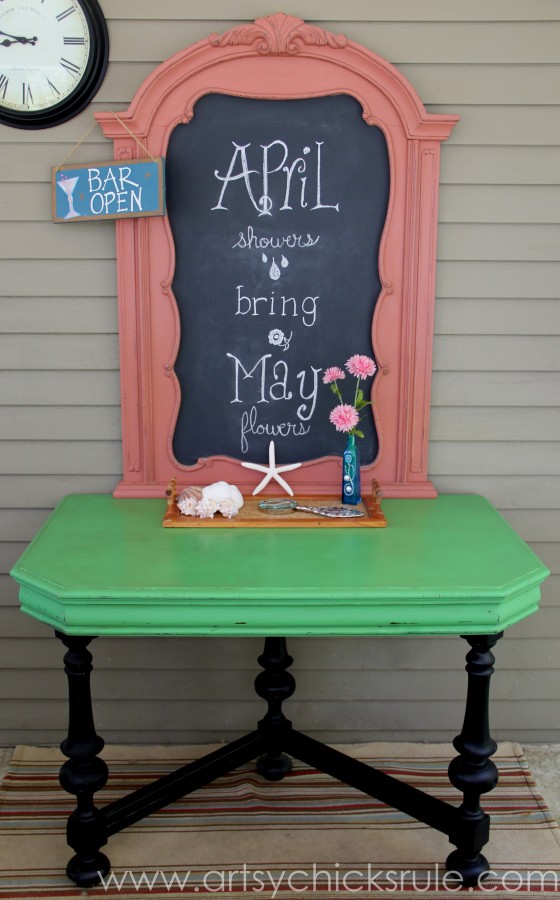 A few close ups of the "stuff"….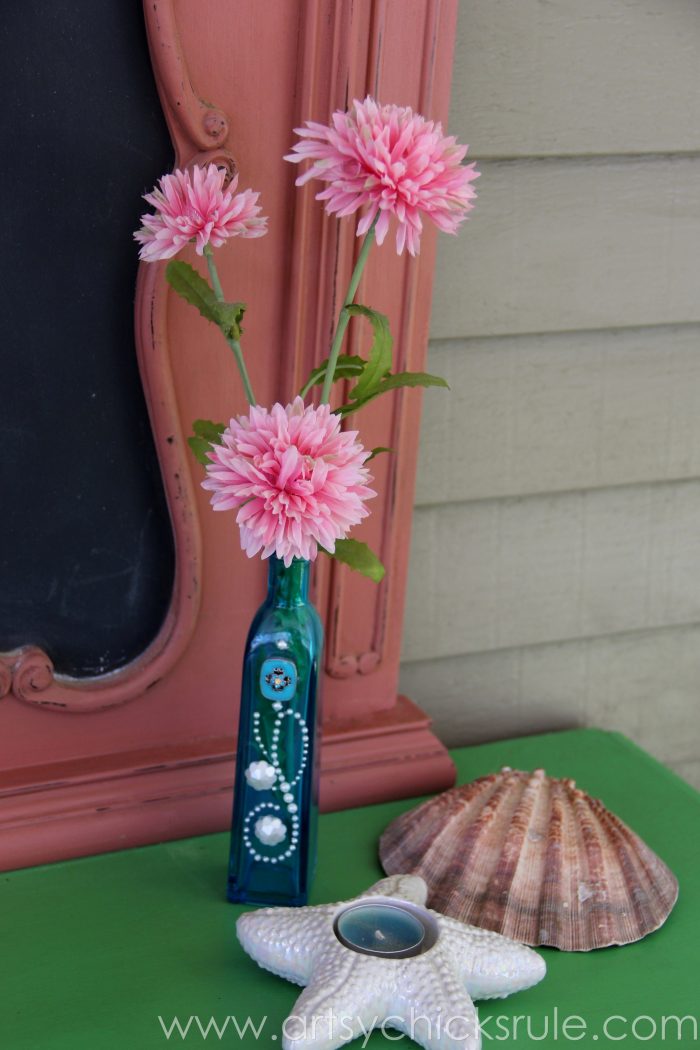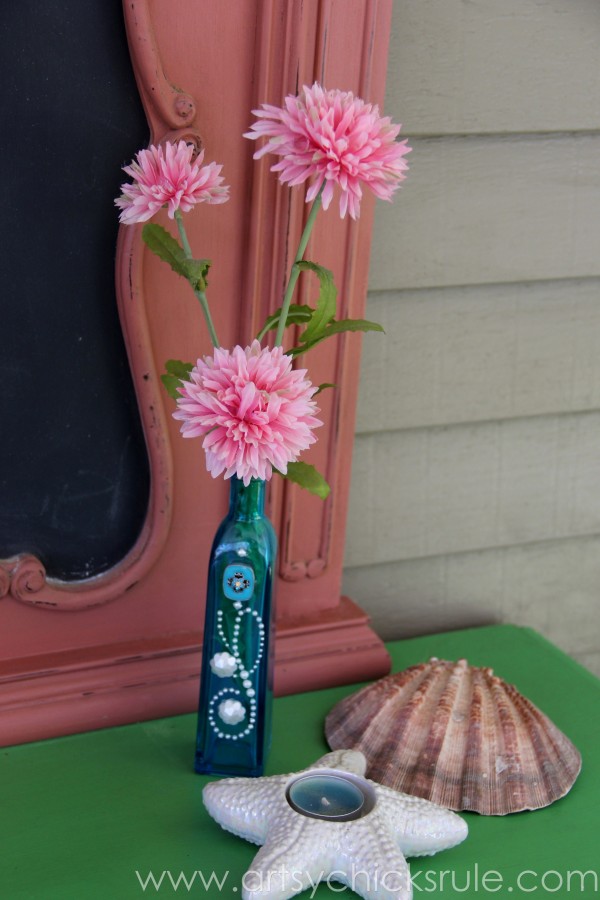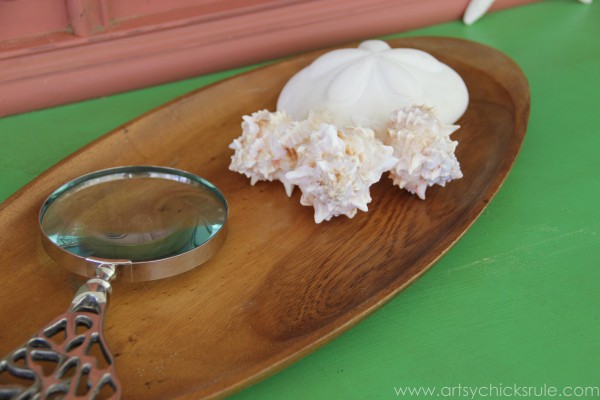 Can't get much more bold than this. Well you could but I'd say these are fairly bright colors. ;)
Be sure to check out my friends bright furniture makeovers below!
(You can see previous month's themes here –> Themed Furniture Tour )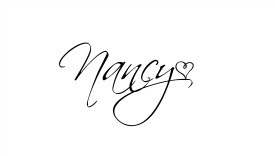 Be sure to follow me on Instagram if you don't already!
I always post projects and things I'm working on plus lots of fun random dailies.