Easy Way To Glaze Painted Furniture
This post may contain affiliate links. Please see disclosures here.
Get this simple technique and DIY recipe to glaze painted furniture. Easy to take your painted pieces up a notch and create this fun finish!
Hello friends! And happy Friday! Wow, have we been having some warm days. Is it warm where you are?? It was 75+ today…bizarre! But I like it! That's my kind of winter. haha! Bet we get snow in March!
Well, we have a winner for my birthday giveaway!! Is it YOU??? Check your inbox for an email from me! :)
Okay, today I'm sharing a fun new piece of furniture I found recently. It's a beauty! Lots of detail. I just adore that.
It's part of this newest set of furniture/smalls I have found in the last few weeks.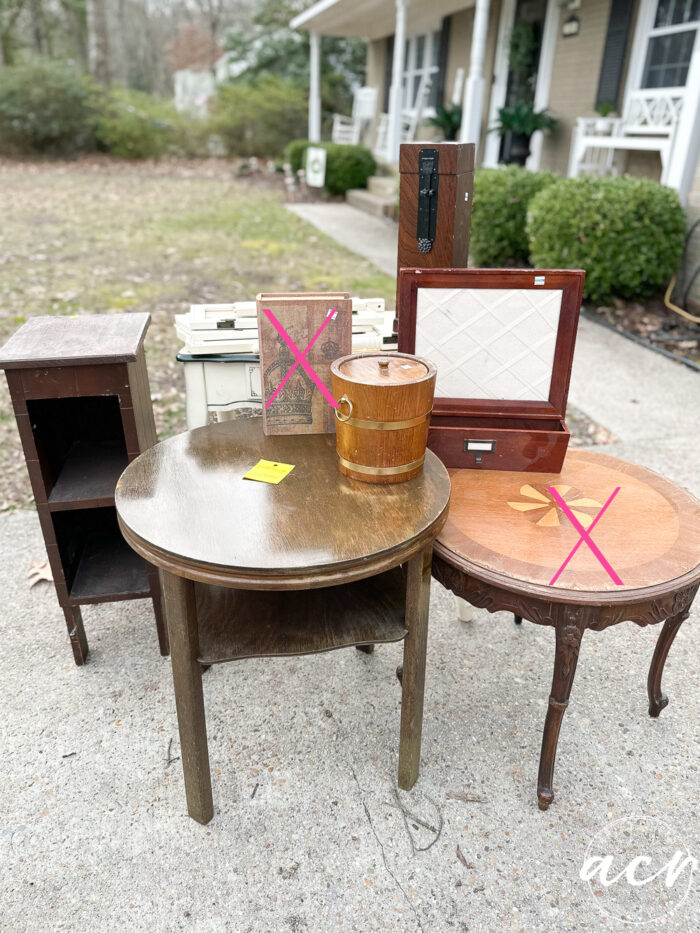 On Tuesday I shared the "book", if you missed it you can see it right here.
Easy Way To Glaze Painted Furniture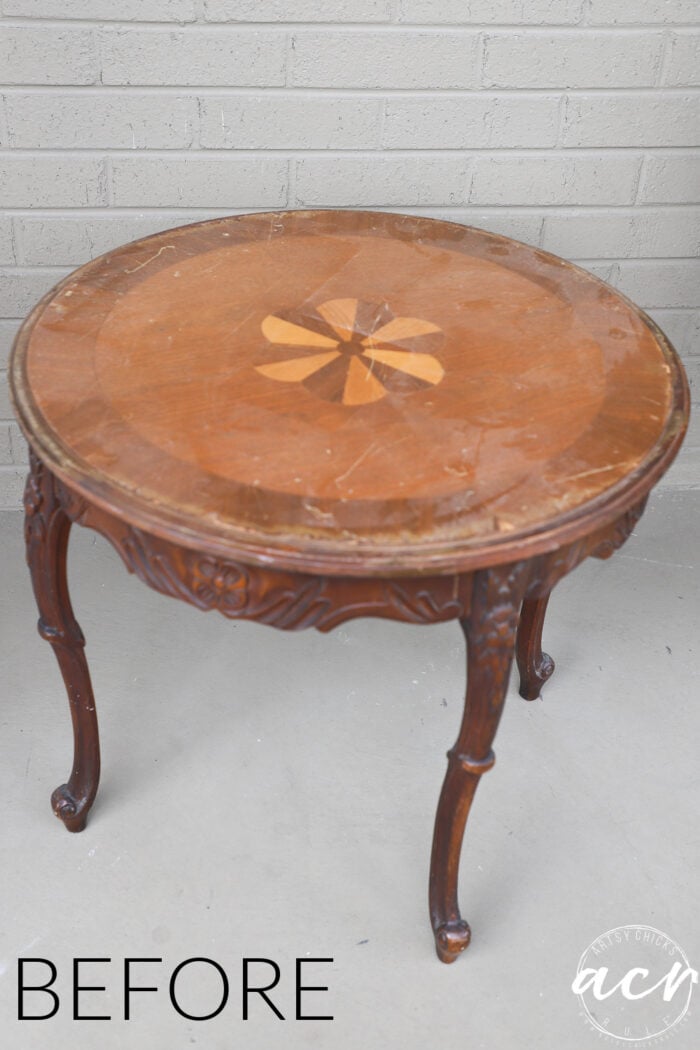 It was kind of rough. It needed lots of love!
I guess I should've wiped it down before I took the "before" photo! But you see how neglected it was.
But just look at that amazing detail!! Gorgeous.
I knew immediately I would leave that top unpainted. Love pretty wood inlays like that. How could I cover it up?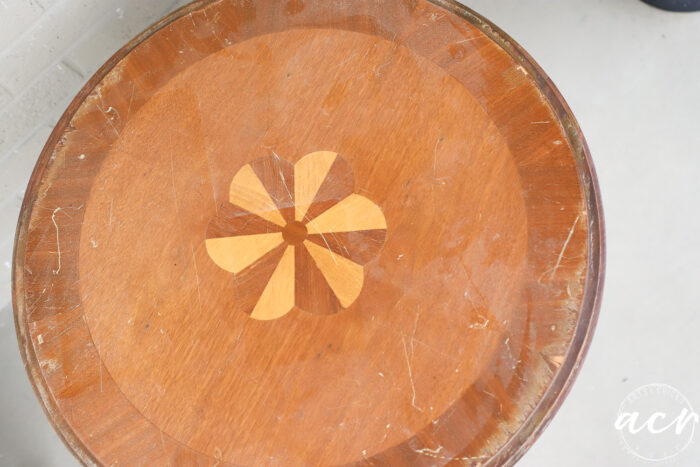 One other thing, the table was super wonky. As are a lot of these oldies. So the only real way to fix it well was to remove the top.
REPAIR
A little glue and tightening some screws fixed it right up!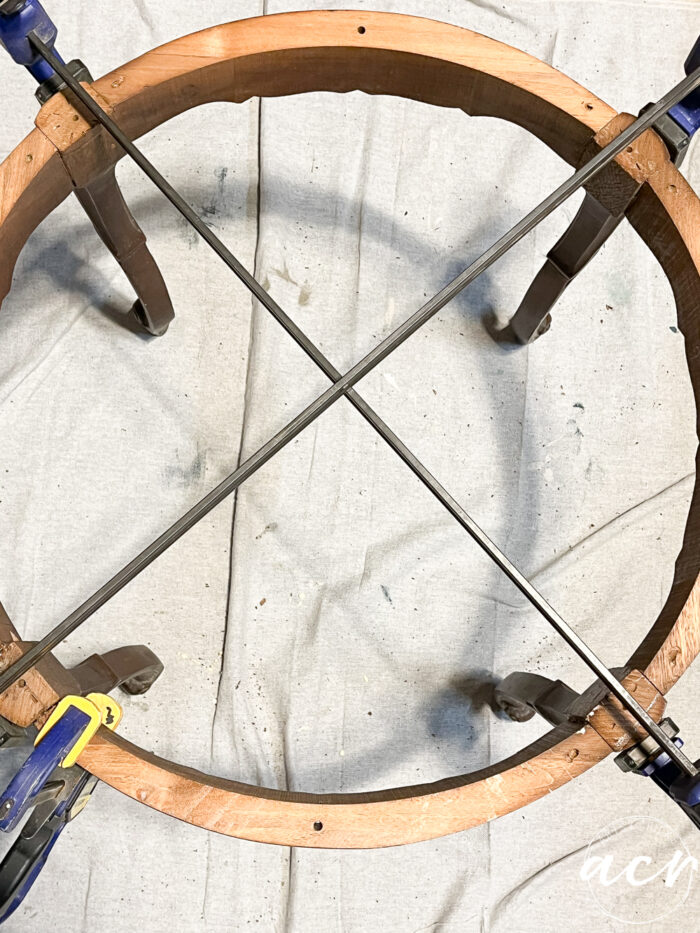 SAND
After I got it back together, I sanded the entire top and edge area.
But darn. the veneer was chipped all the way around this poor table.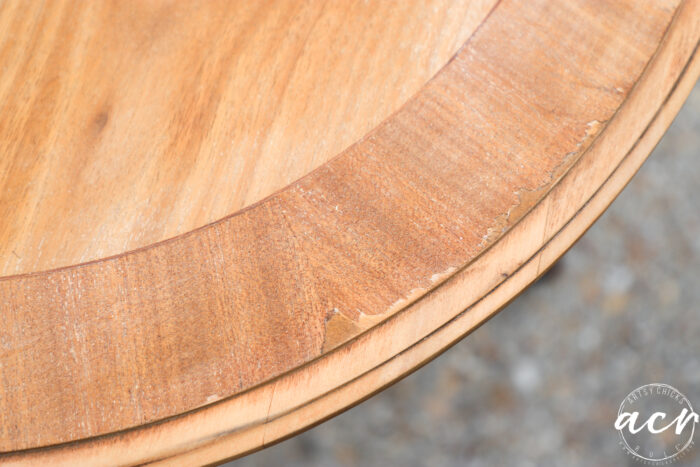 So I filled it in with stainable wood filler with the thought that I'd still stain the top.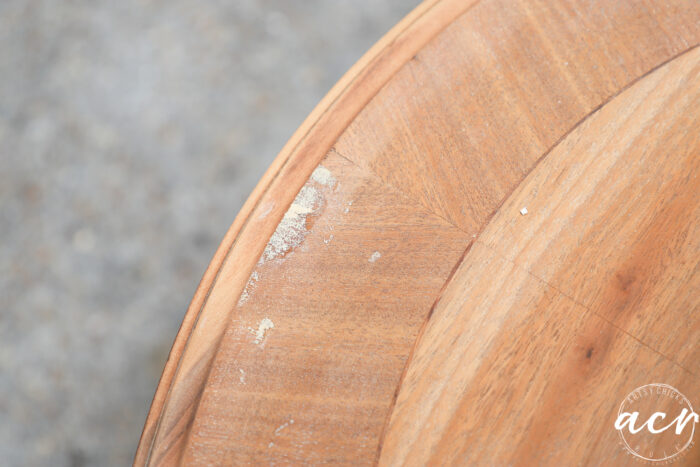 But sadly, it just wasn't going to work.
STAIN
I tested a bit of the stain I used in the center on areas I'd filled and it was just a big ole, no-go! (see below)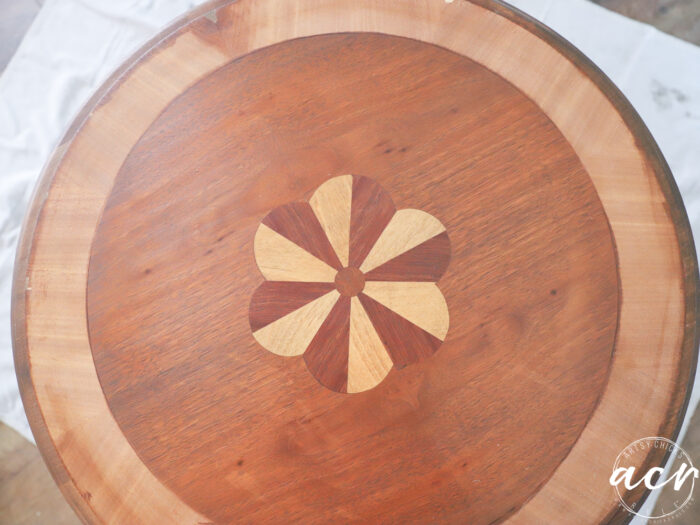 I used Cappuccino Stain. (see below)
Here's the source and materials I used on this project.
PAINT
So that's one coat of stain. I let it sit for a day before I painted the edge. By the way, I applied the stain to the center circle area and the edge.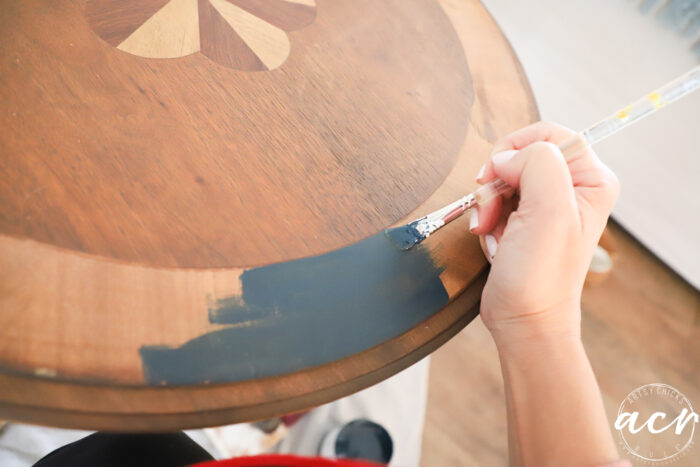 Before painting, I pulled out my TSP Alternative Cleaner and gave it a wash.
Then I got a small angled brush to paint that circle edge area. That's one of the new paint colors in the shop…Chestler. It's a gorgeous color!
This took a steady hand but I was glad to have that line to follow.
Next, I painted that stunning base with one of my favorite paintbrushes. (linked above) It worked well to get in all those crevices, etc.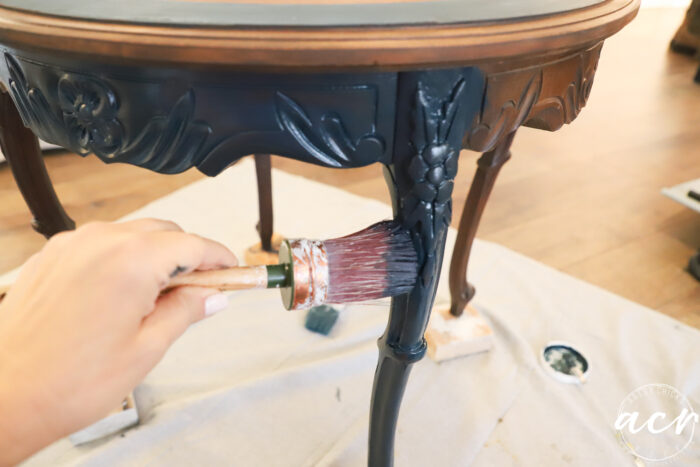 I applied 2 more coats of stain and a second coat of paint. (drying in between)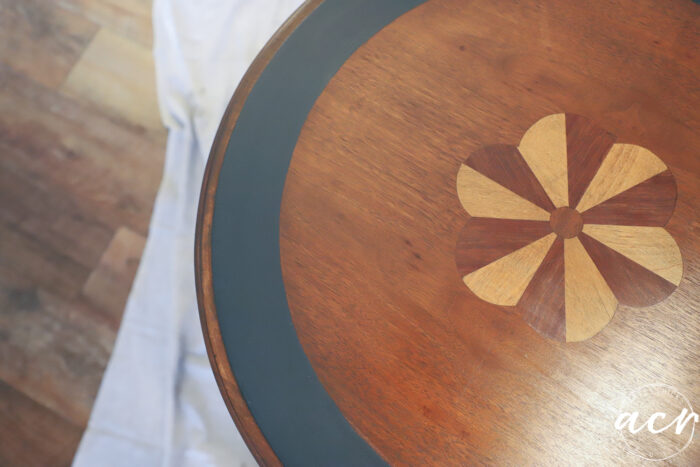 Looking good!
But I was not done with it. I wanted to add some depth and luxury to it. If that makes sense.
GLAZE
Here is when the fun begins. ;)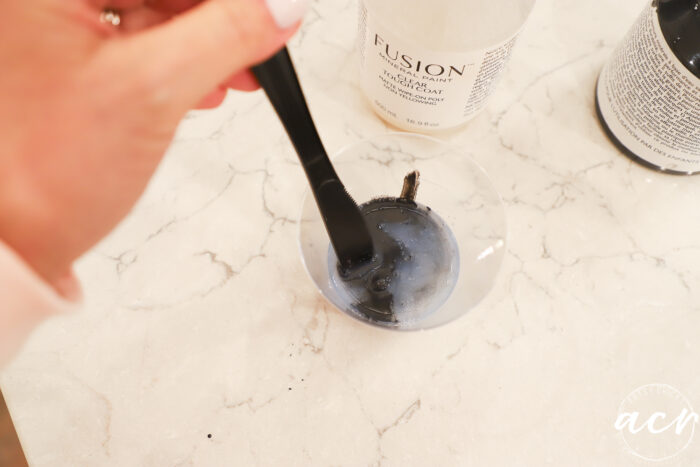 I mixed 3 parts Tough Coat topcoat with 1 part Ash paint color. (which is almost black, not quite)
Then I simply brushed it on and wiped it back away with soft (lint free)cloth …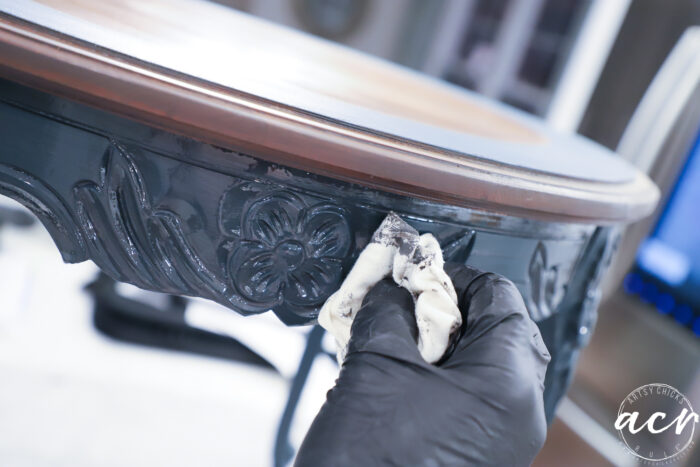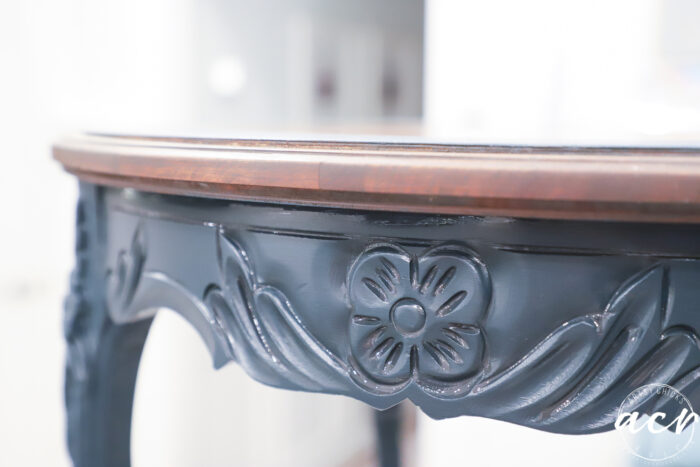 …leaving it to settle into all that amazing wood detail.
Hard to tell but here is a shot with my phone's flashlight directly on it.
You can see how the glaze stayed behind in the inset areas. It looks gray because it is still wet.
The glaze I wiped away slightly changed the color of the blue too and left a very nice luster finish.
I also applied it to the blue on top.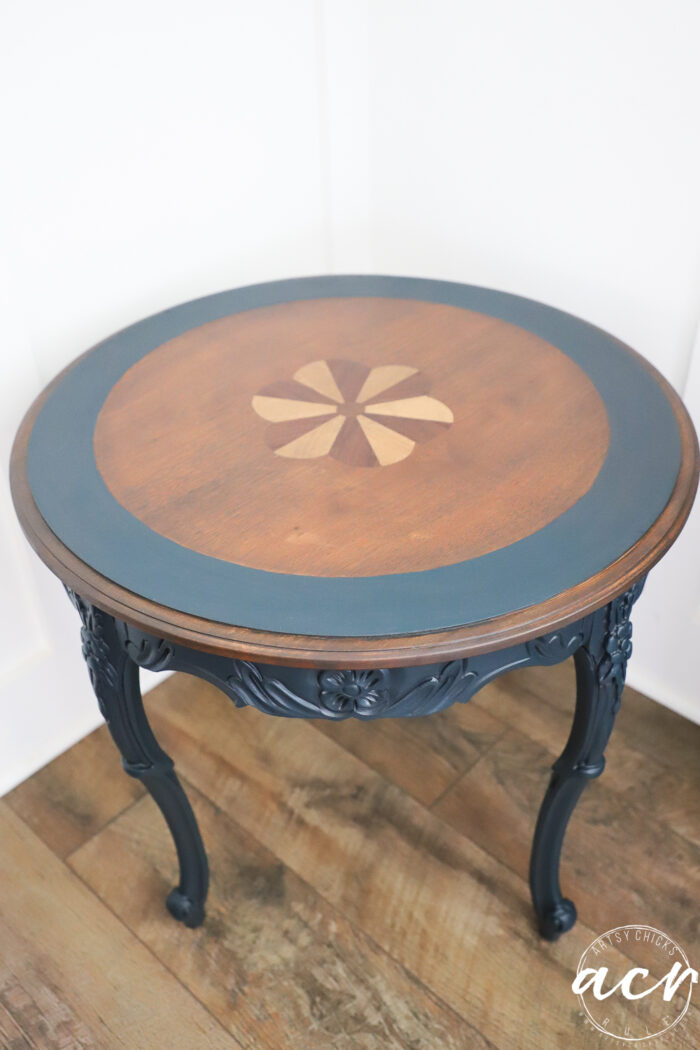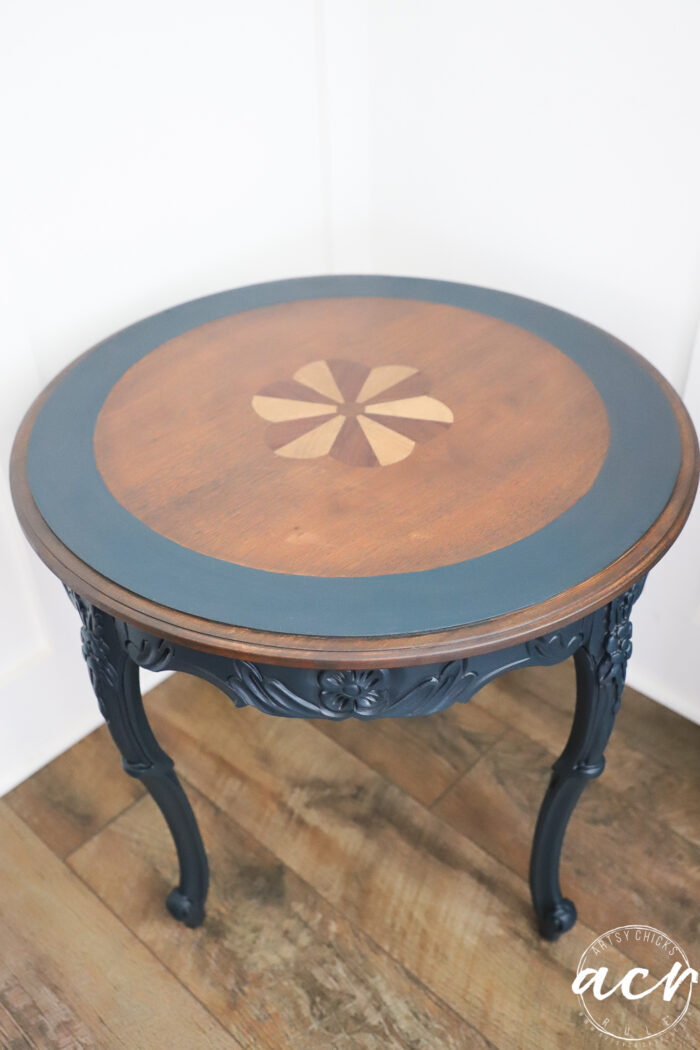 It's really hard to tell in photos but easier to see in person. I tried hard to capture it.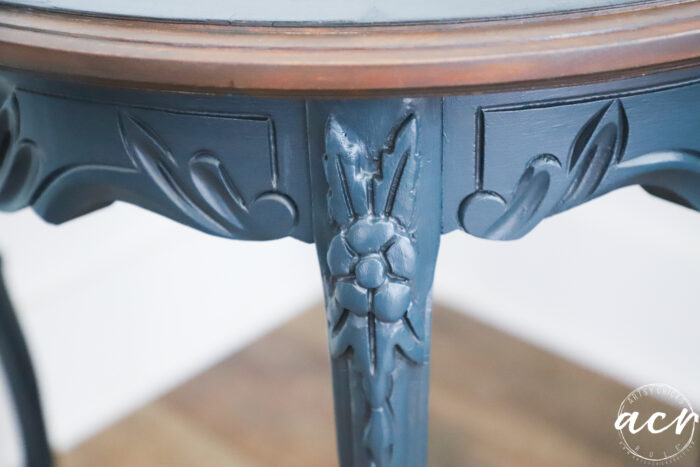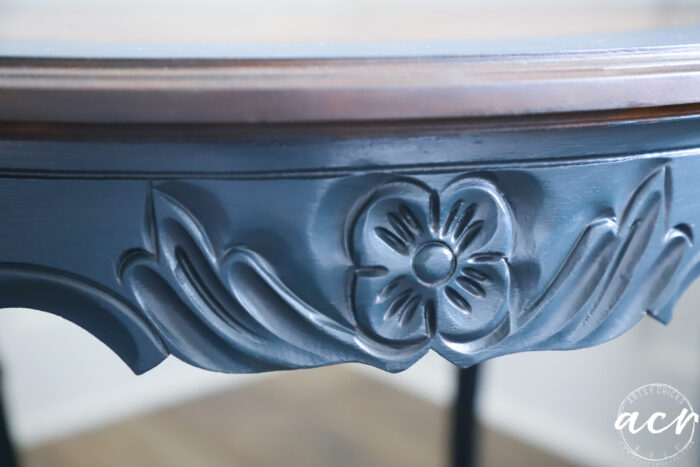 It just gave it that little something-something extra.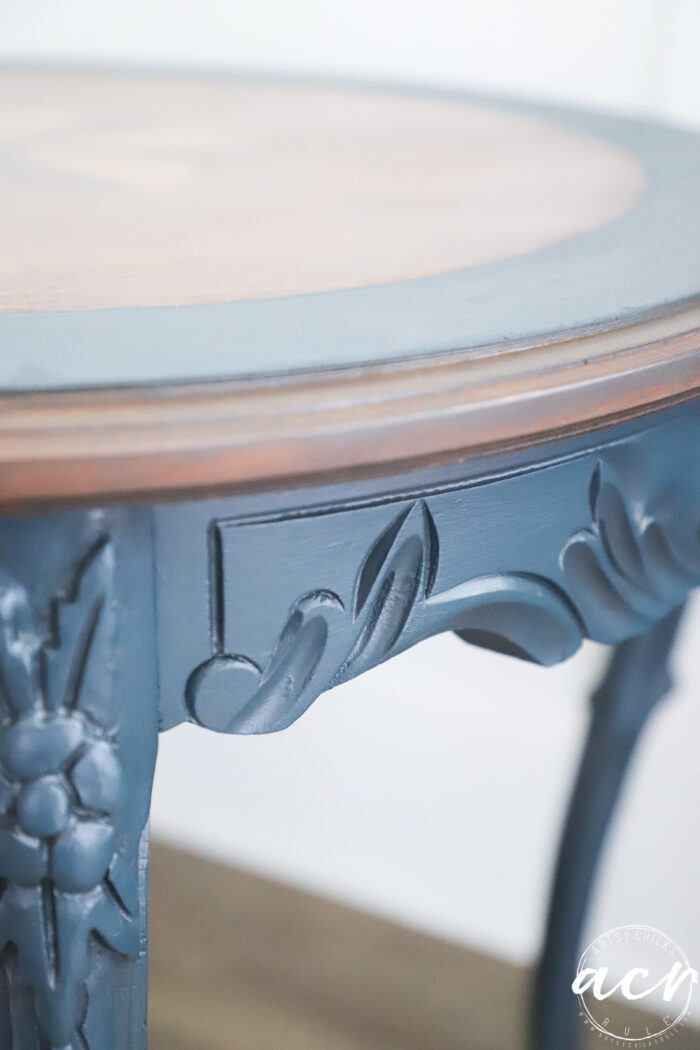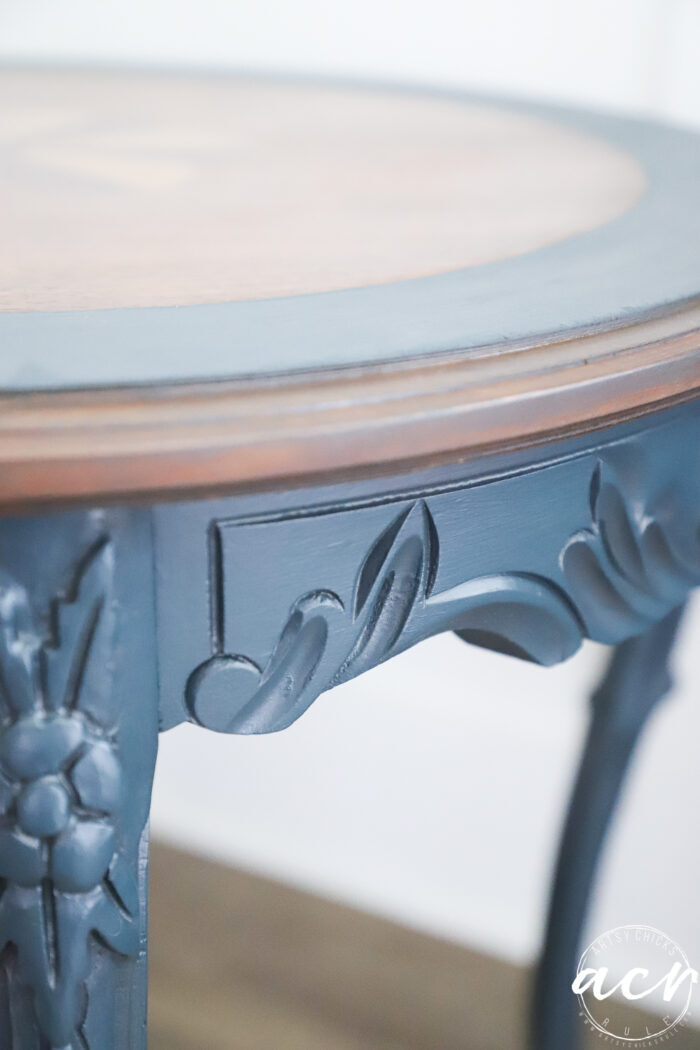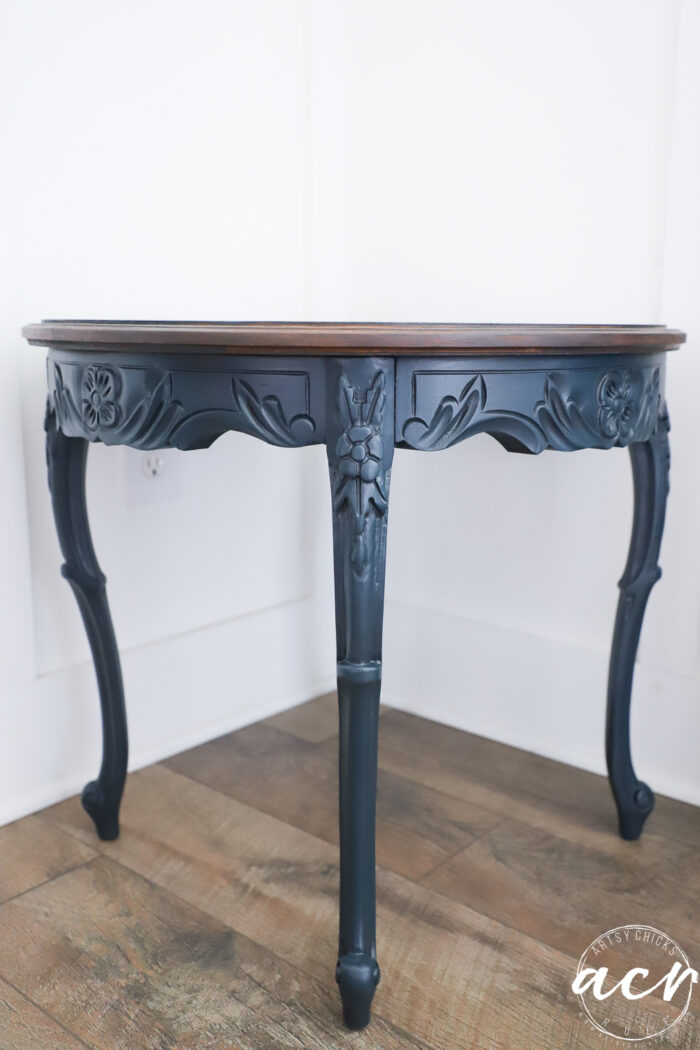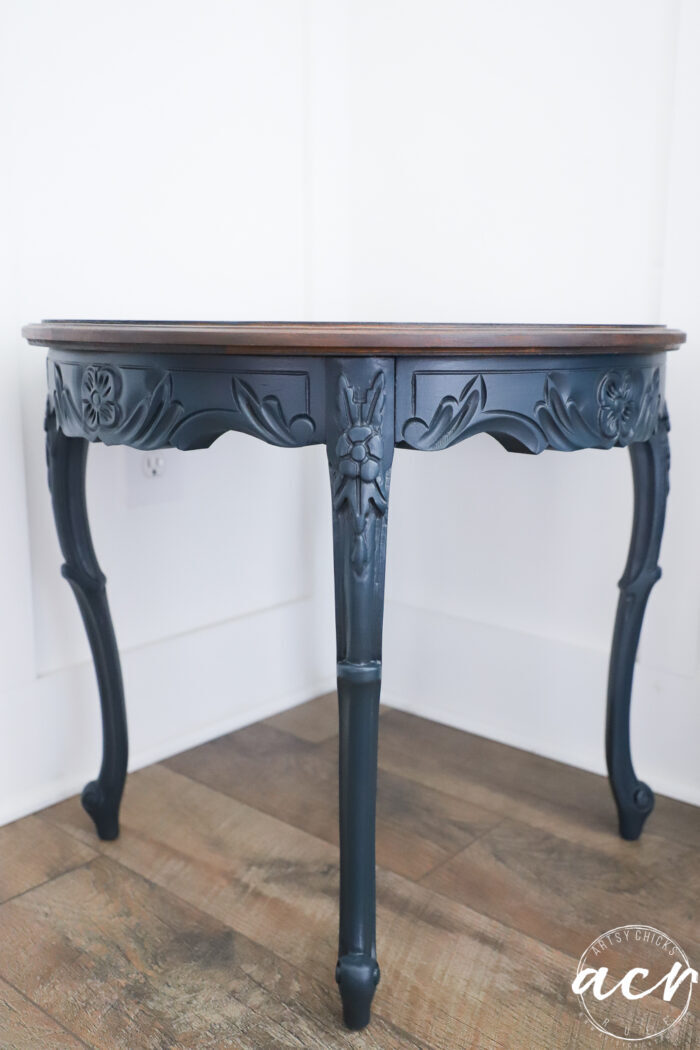 Isn't that the richest-looking color you've ever seen?? And that sheen…isn't it just beautiful?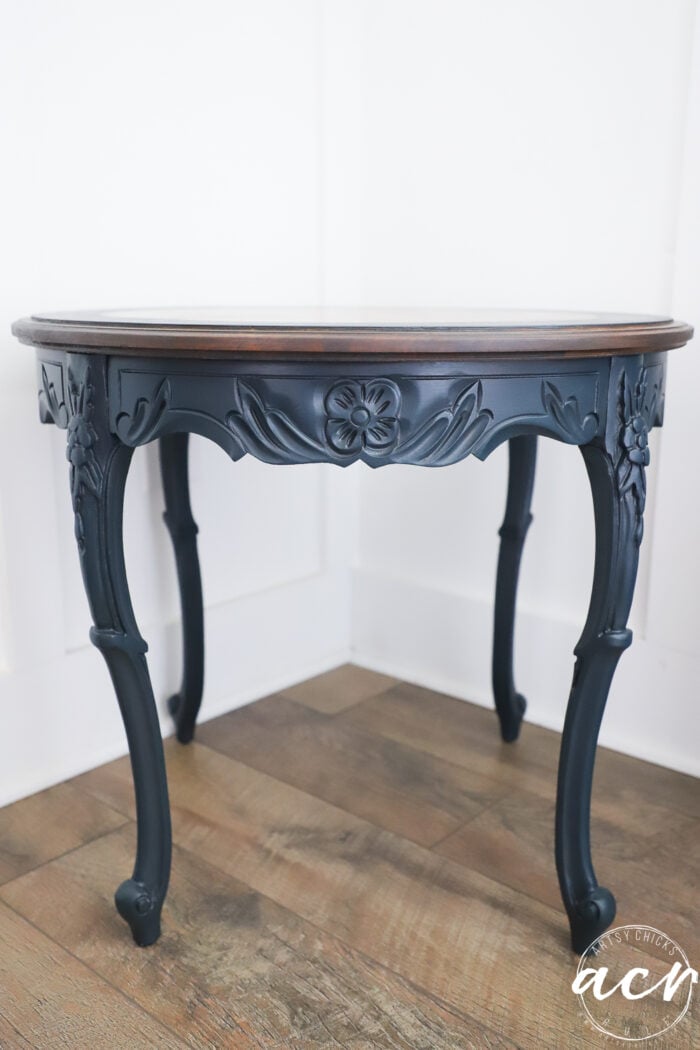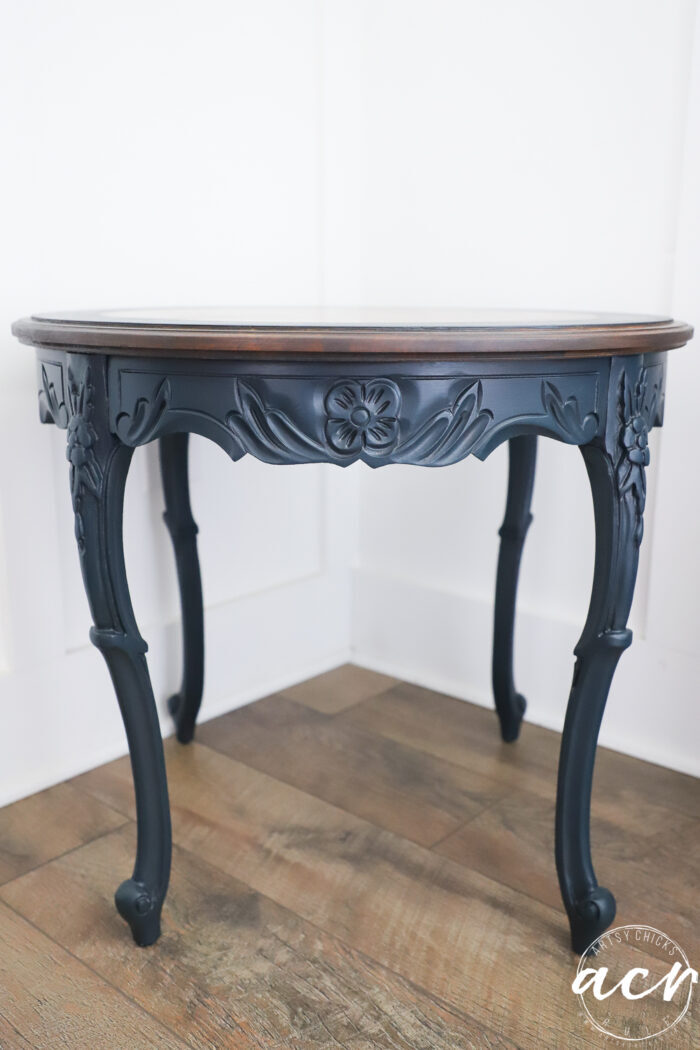 It is truly amazing and even more so with that glaze/paint combo.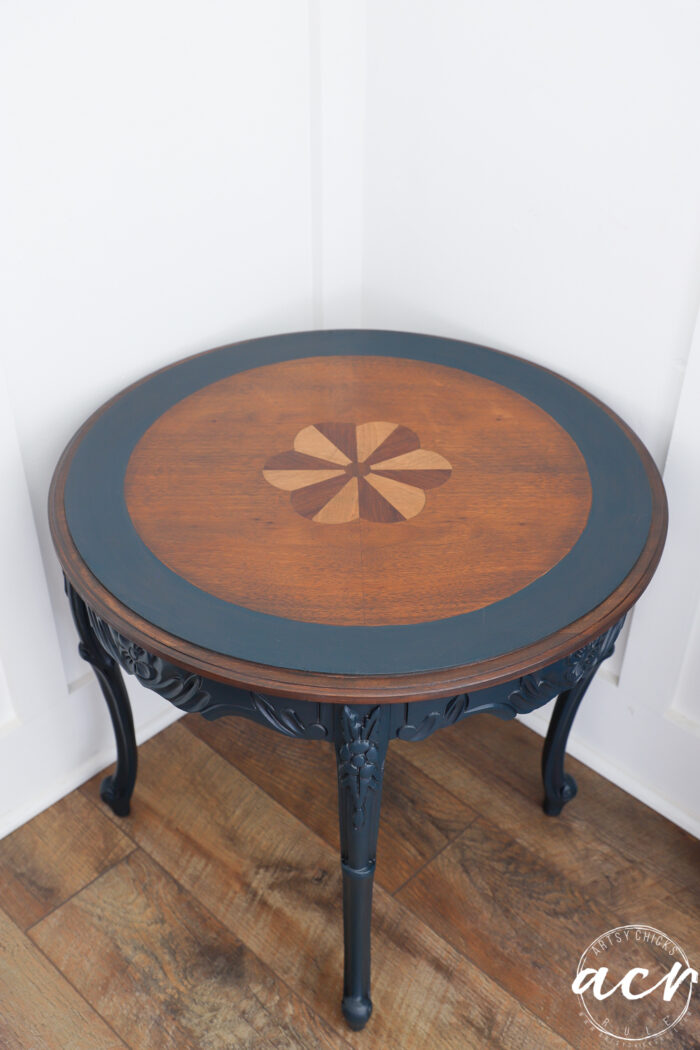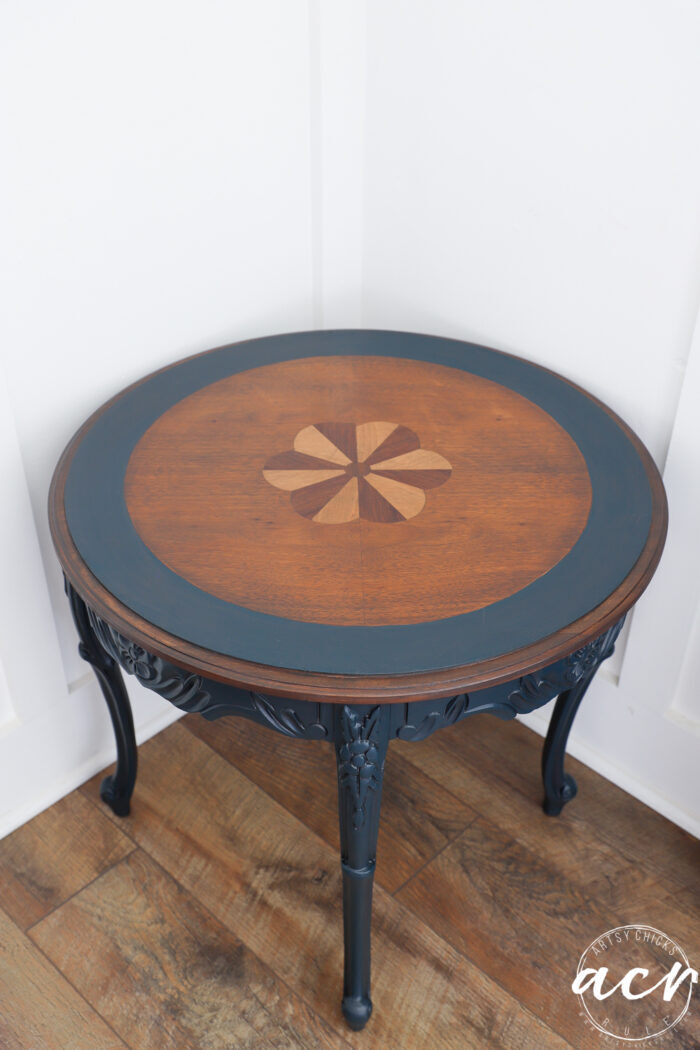 So elegant.
And it was really easy to do. Simply mix up whatever color glaze you want (paint color added to the topcoat), brush it on, then wipe it away leaving a slight layer everywhere and the glaze that went deep into the crevices and inlays.
I'm really loving the glaze over paint look. It's subtle but gives it does give it that little extra oomph!
PIN it to save it!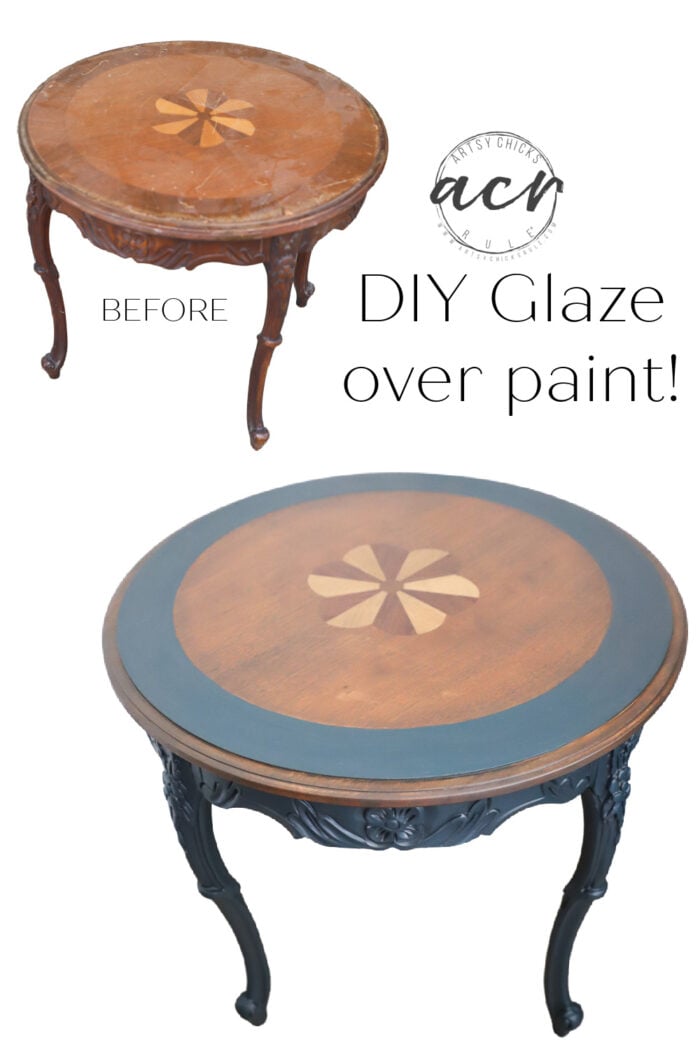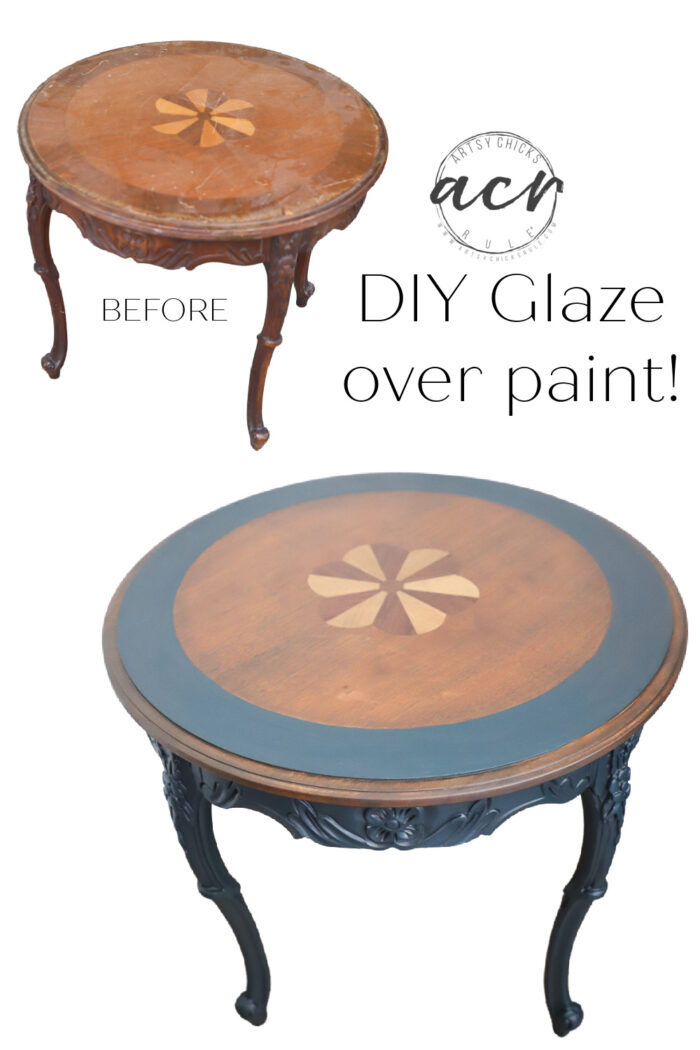 Have a wonderful weekend!! See ya next time with this makeover!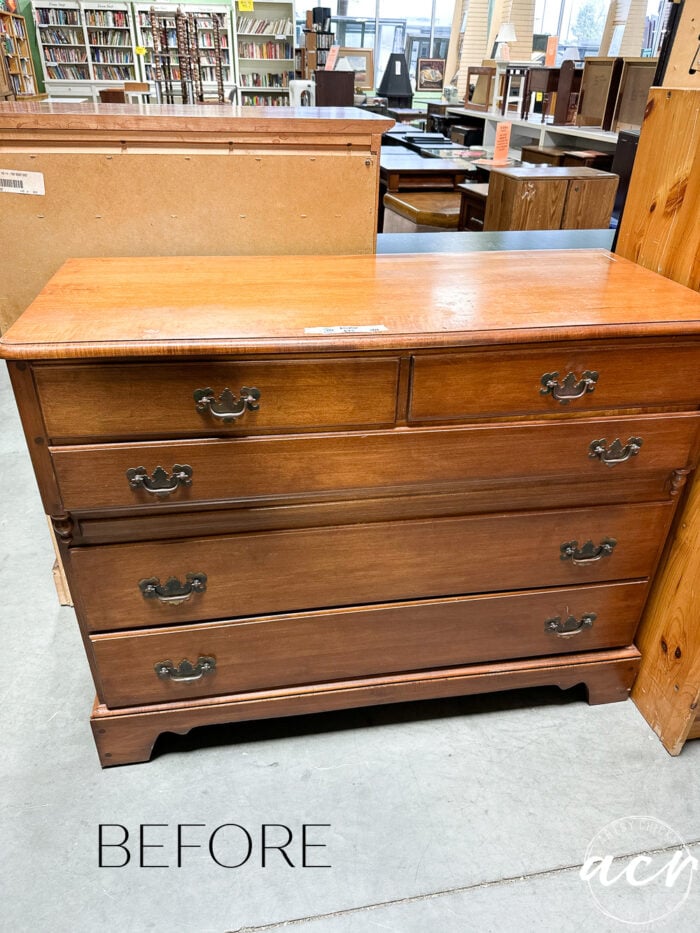 UPDATE!! See it now here!
xoxo