20 Green Painted Furniture Ideas
This post may contain affiliate links. Please see disclosures here.
What better color than GREEN for March?? Today I'm sharing 20 gorgeous green painted furniture makeovers & painting projects!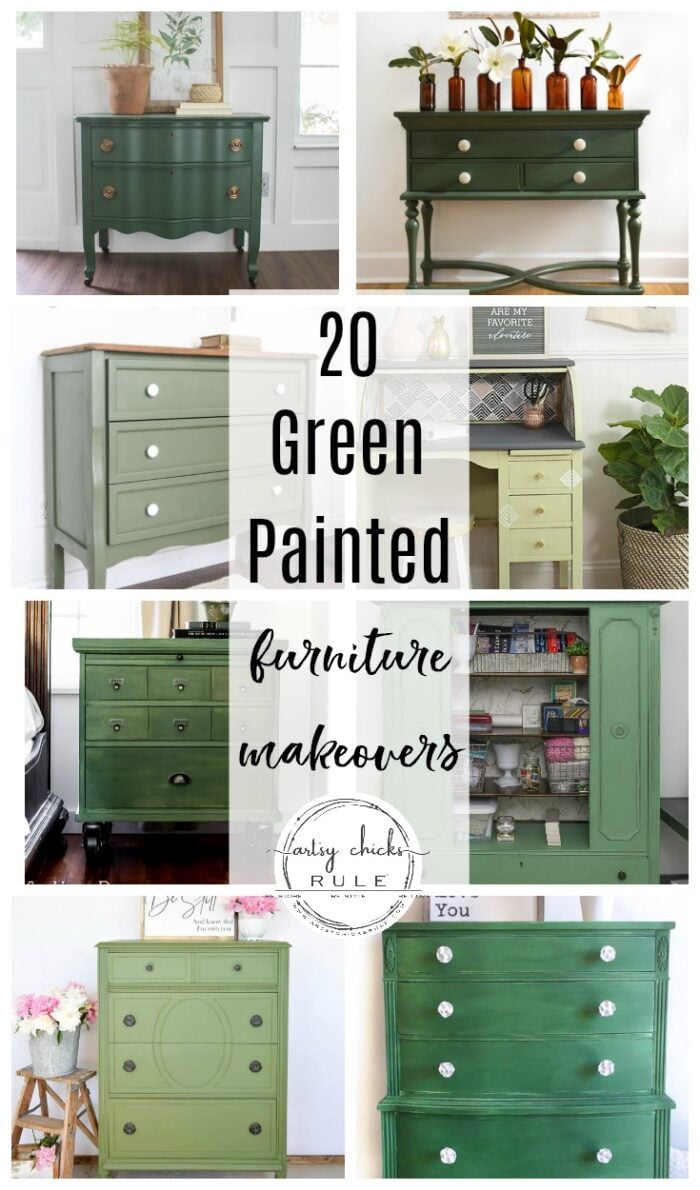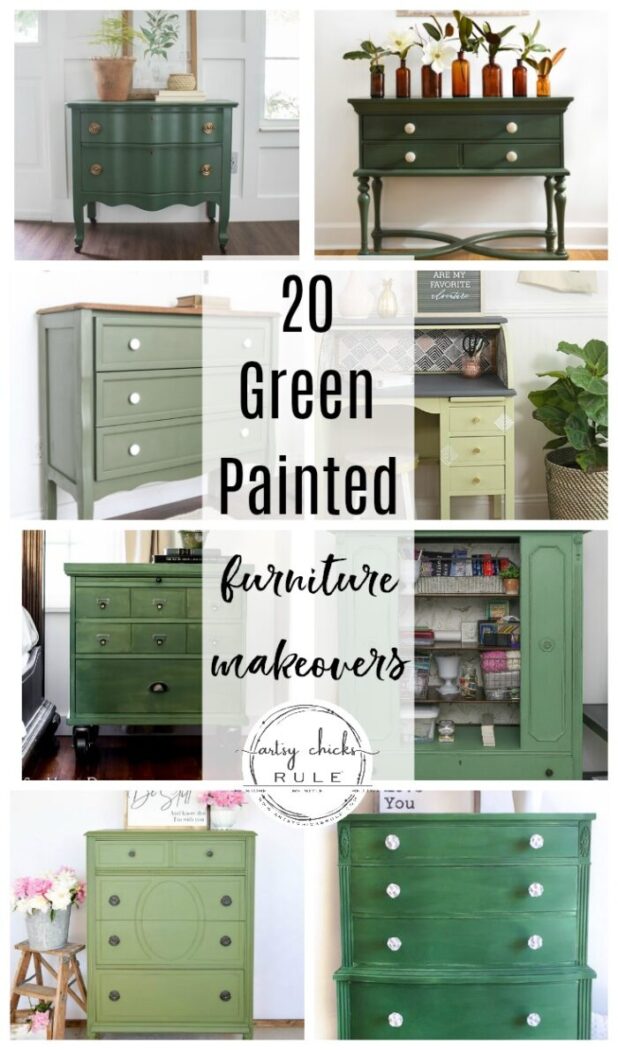 But in all seriousness, green is truly gorgeous. I am feeling it hard.
I'm thinking you will definitely be seeing some green around here very soon.
I am leaning more toward the less bright ones myself but they are all just beautiful. Which shade is your favorite?
Not only am I sharing green, but I will also be sharing a bunch of the colors of the rainbow in the coming weeks. I'm calling it my "color series". Be on the lookout for more. (I will link to all of them at the end of my posts in case you miss any)
I hope you will gather some inspiration from these!
My friends were gracious enough to share these beauties and pieces of furniture with me. If you see anything you love and want to read more about it, get the tutorial, you can find a direct link to each project underneath each photo. Learn if they used primer, had to sand first, chalk paint, latex paint, or milk paint. Get their full step-by-step tutorials. Please hop on over and visit…you may just make a new friend or two as well! :)
20 Green Painted Furniture Ideas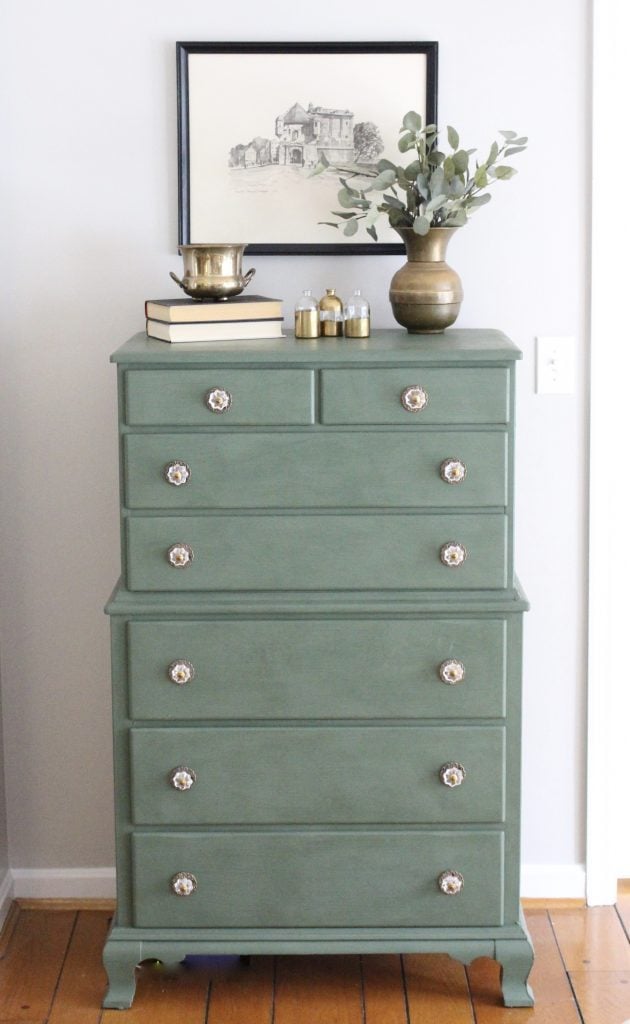 I am loving this beautiful and soft shade of green by Amy over at White Cottage Home and Living.
Get more details, here.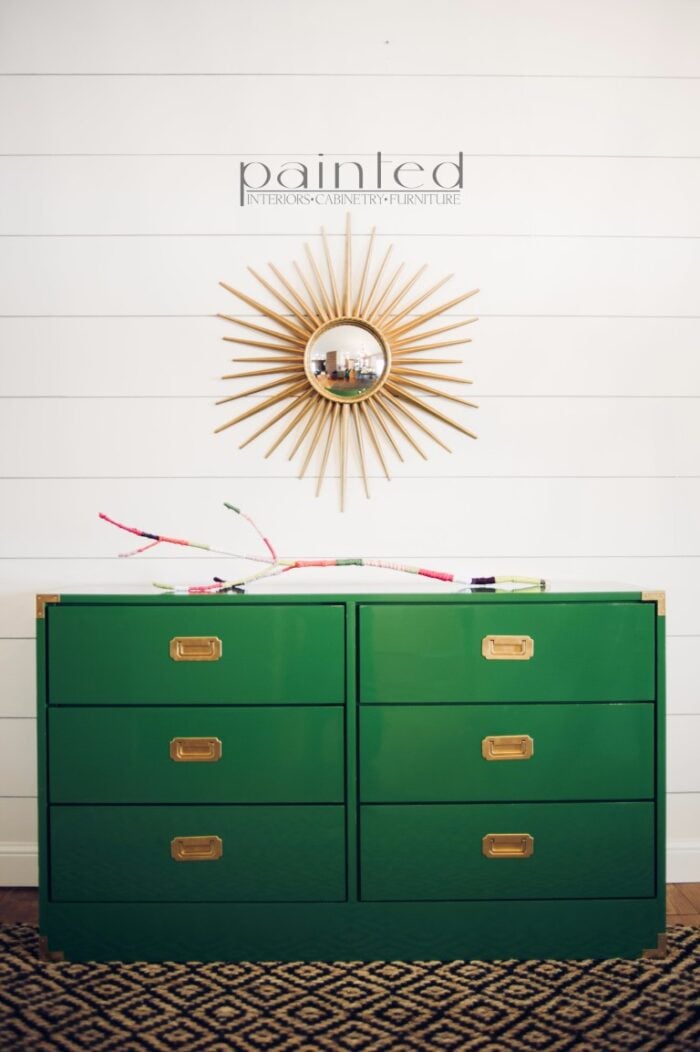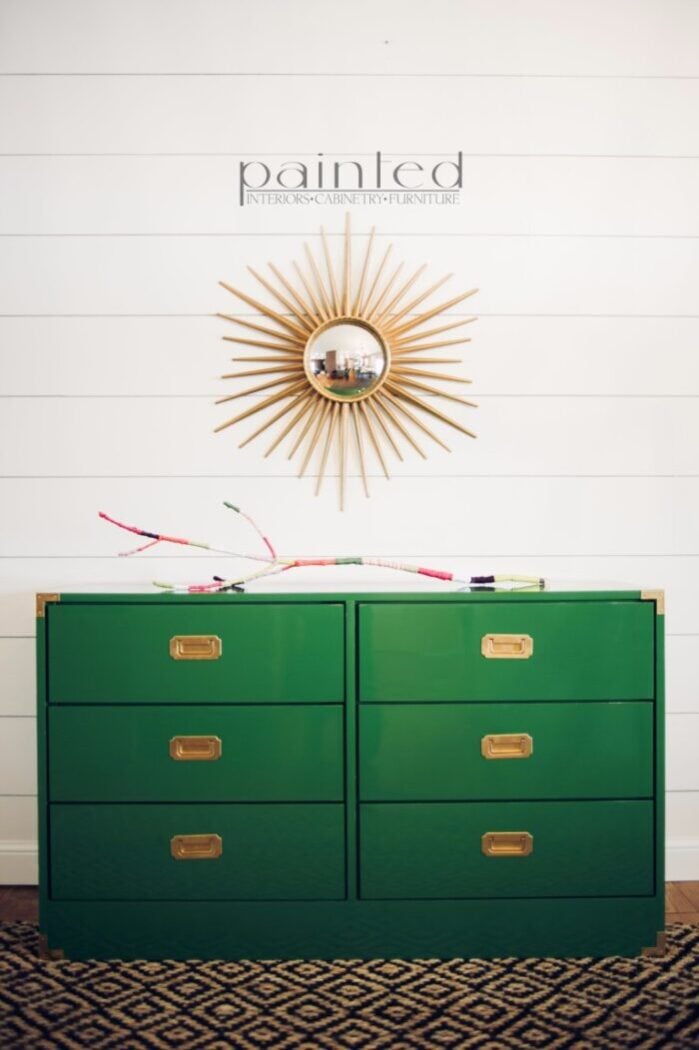 This is a true statement piece by Painted By Kayla Payne
Get more details, here.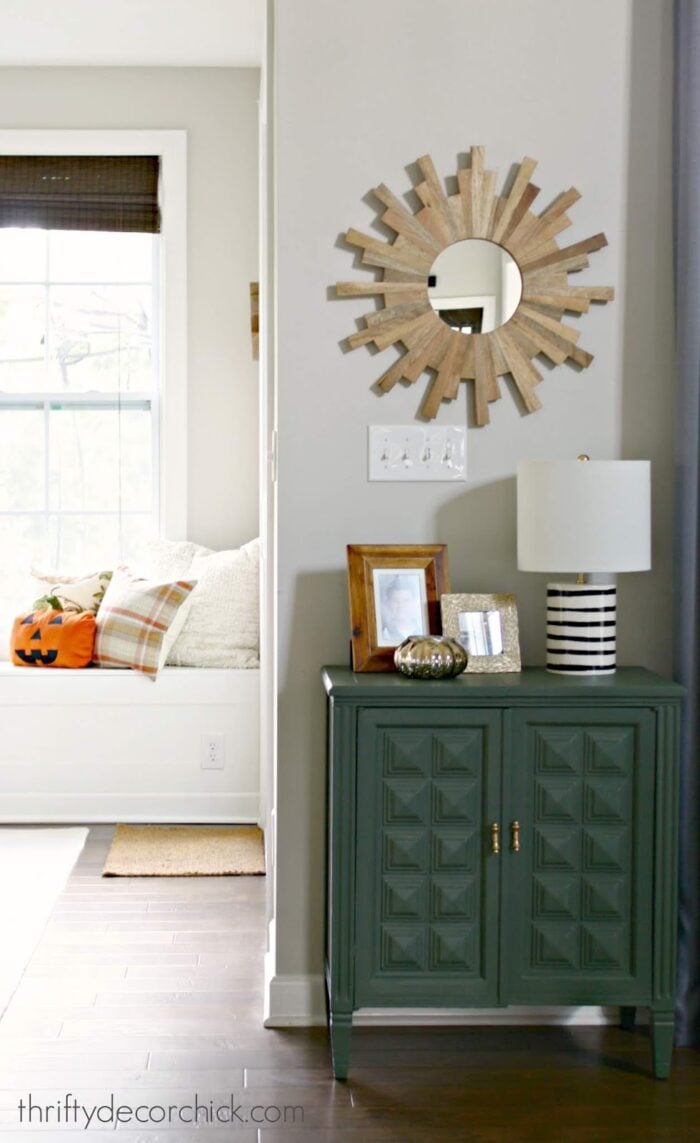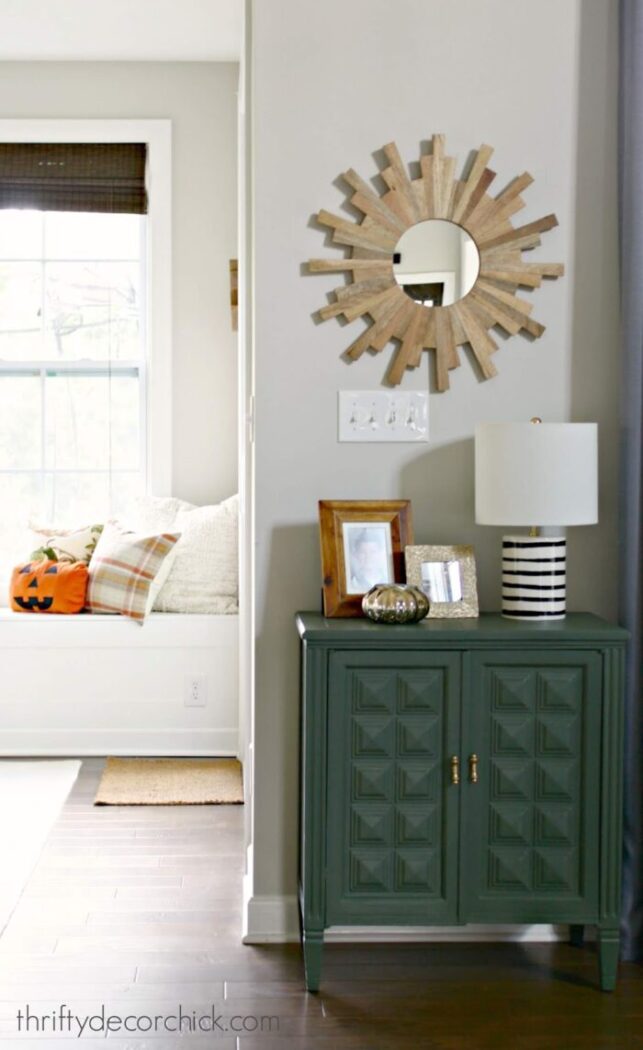 Another pretty shade of green by Sarah over at Thrifty Decor Chick and isn't that the cabinet fun?? I just love it and I think green was the right choice.
Get more details, here.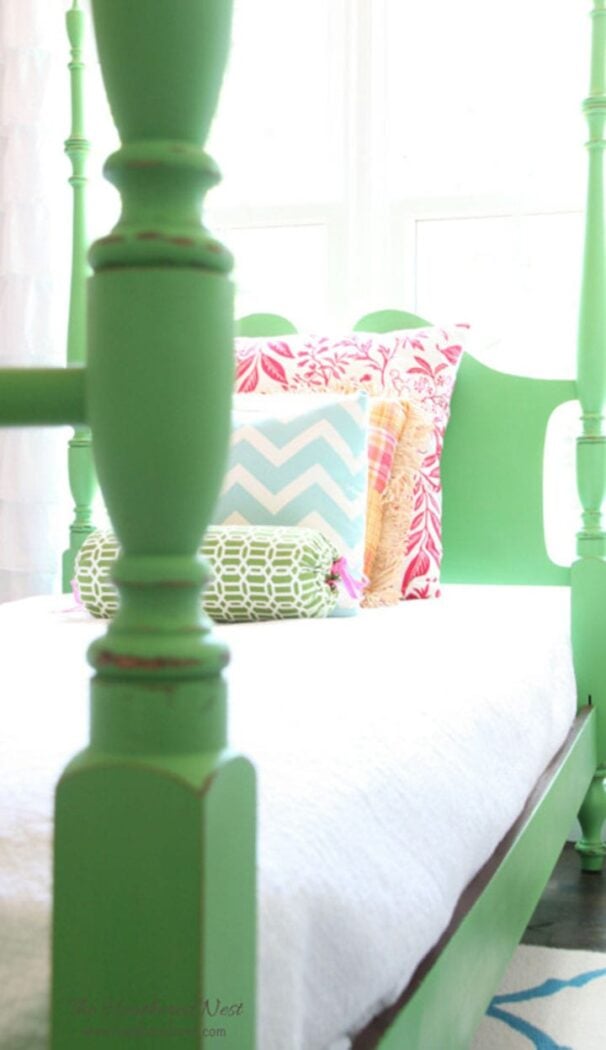 Okay, I know I said I was leaning more toward the softer greens but I absolutely love this one by Heather over at The Heathered Nest. This whole setup has that color-loving side of me all giddy.
Get more details, here.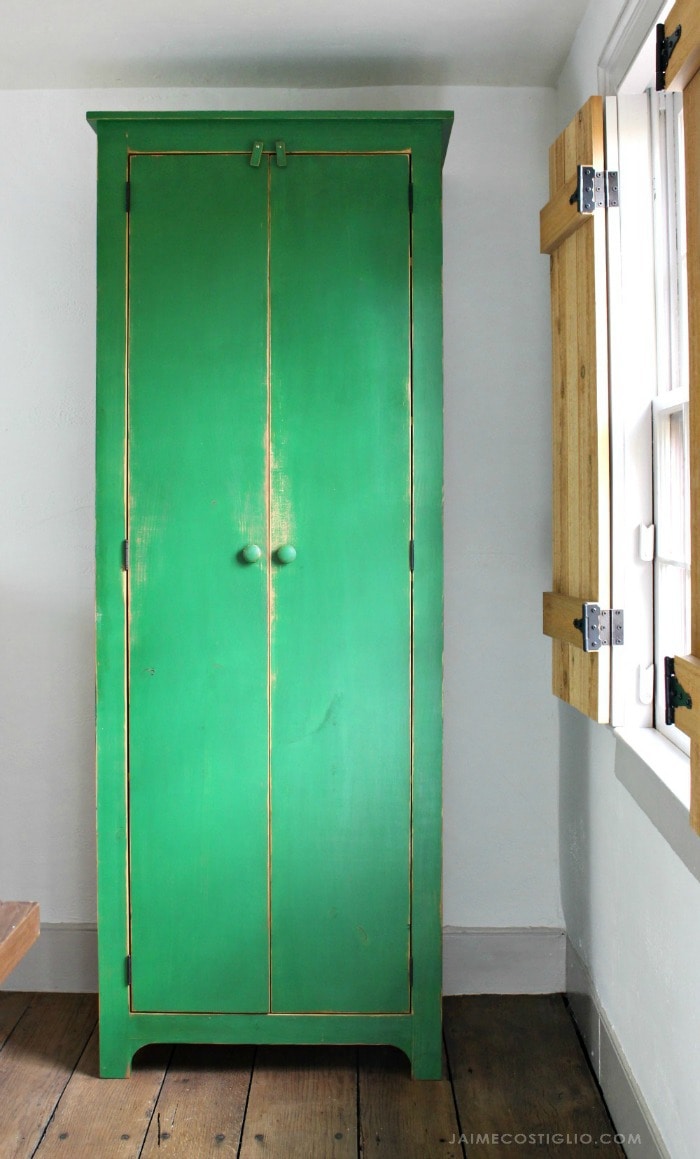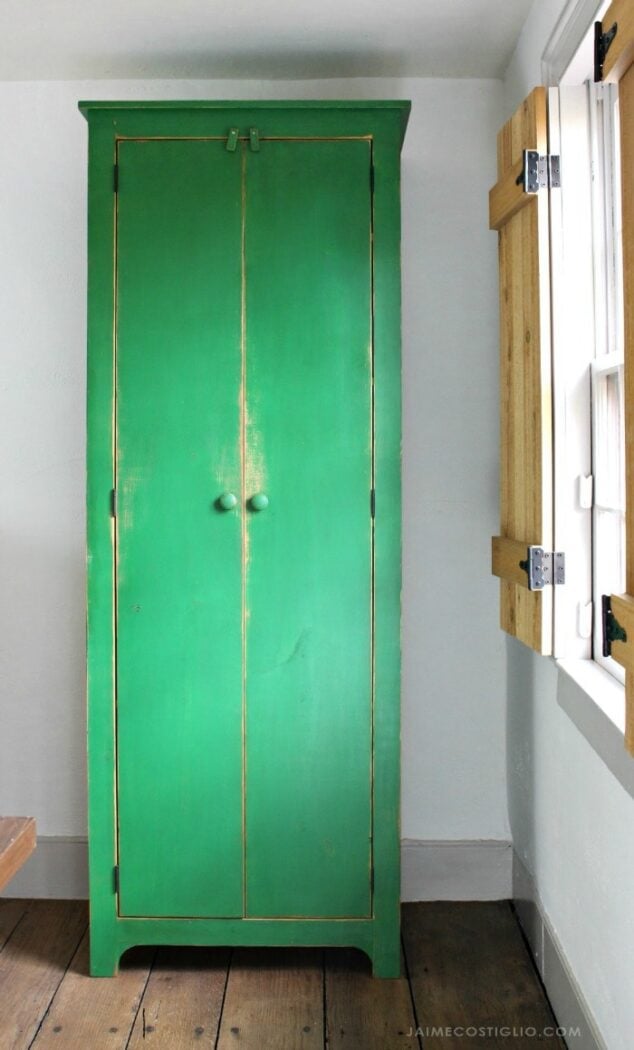 Jaime created this beauty… I love the beautiful simplicity of it and the vintage feel! And the green color too, of course.
Get more details, here.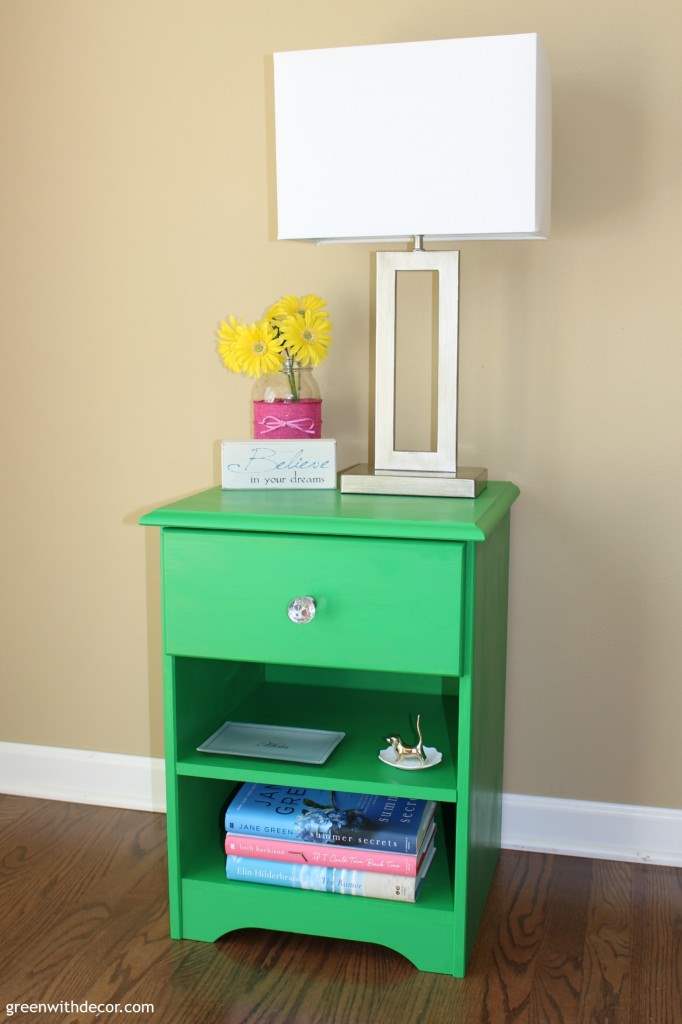 Meg over at Green With Decor loves green. She has tons of it to gaze at like this sweet little nightstand.
Get more details, here.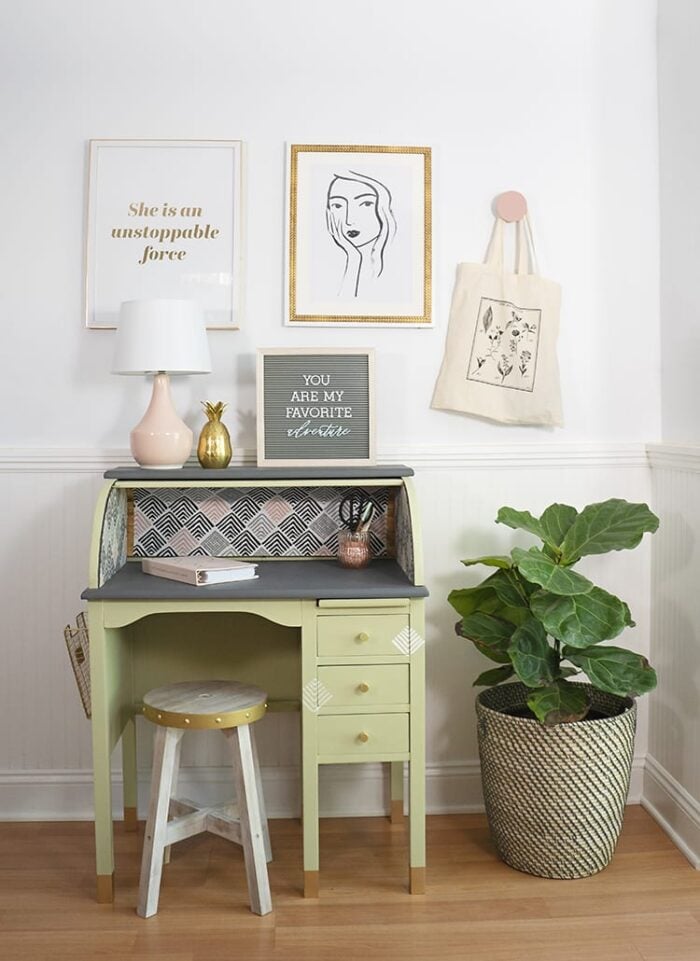 Lindsay over at Shrimp Salad Circus is speaking my language with this one! Love every single thing about it.
Get more details, here.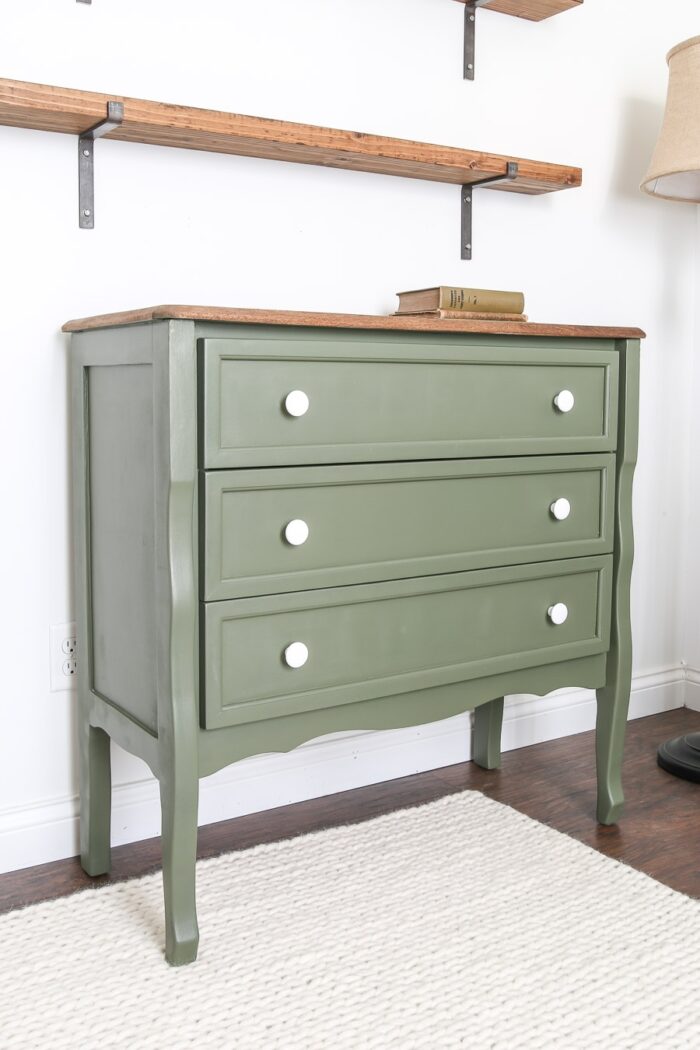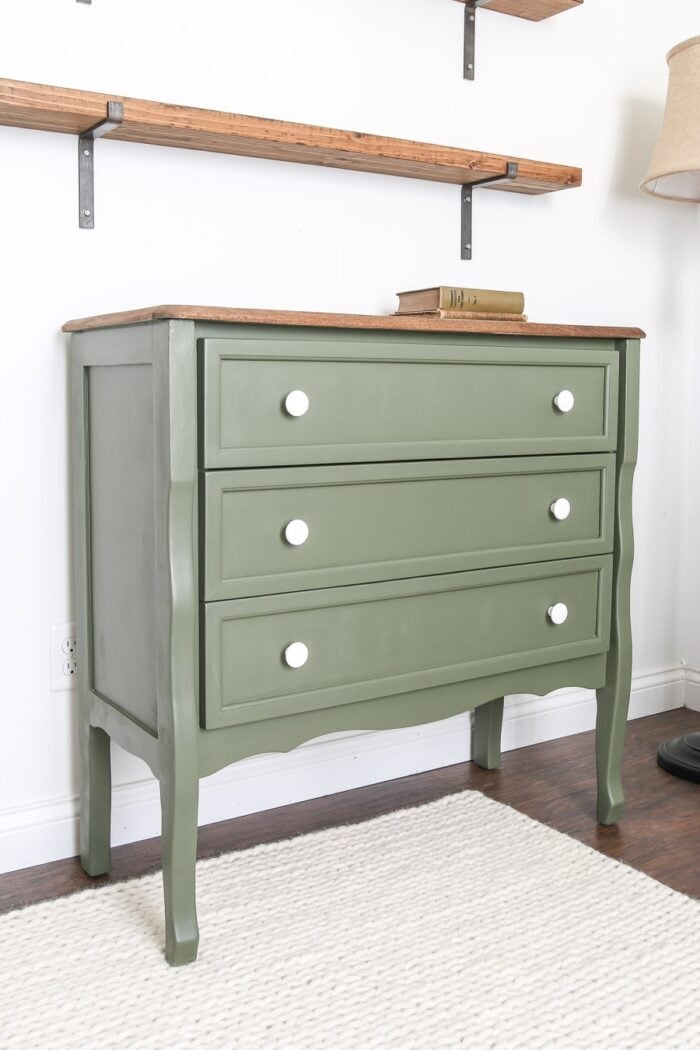 It's a good thing I don't have to pick a favorite out of this bunch because I love this one too! Ashley over Little Glass Jar painted it in the prettiest shade of green…sigh. Wood furniture is great for painting AND leaving some of the natural too.
Get more details, here.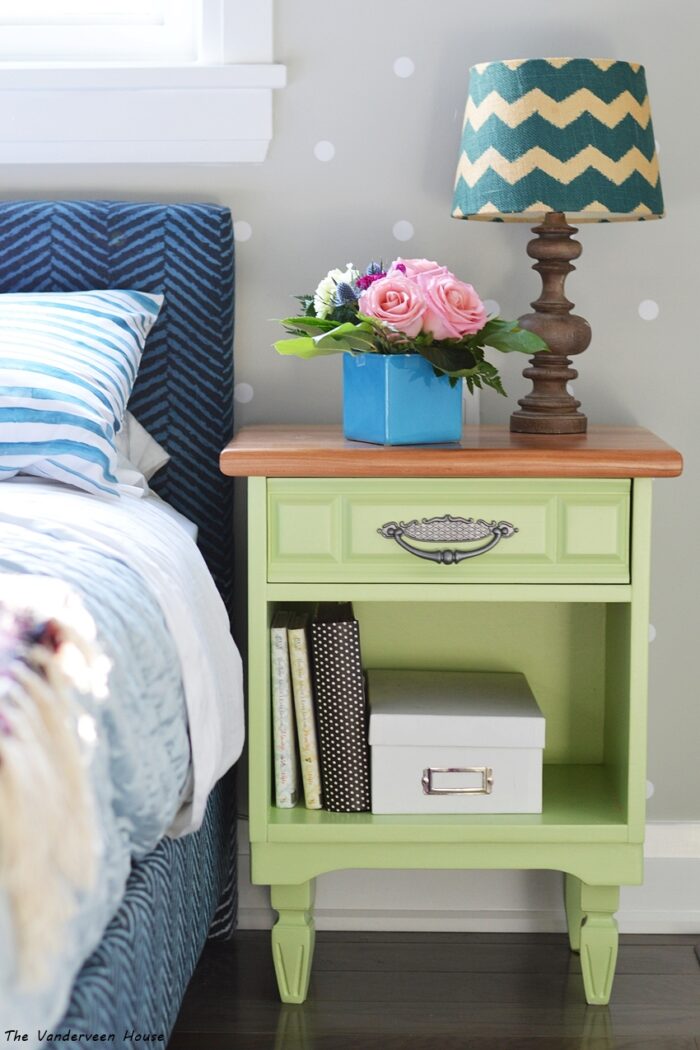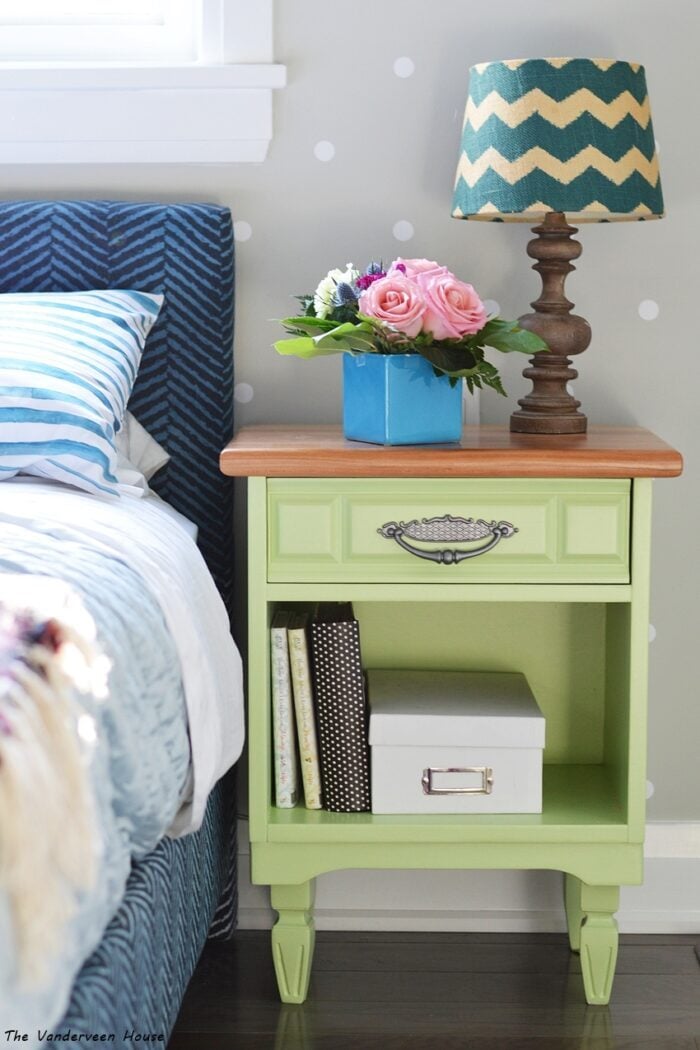 How cutie patootie is this?? Love the spunky lime green on this one from Jessica over at The Vanderveen House.
Get more details, here.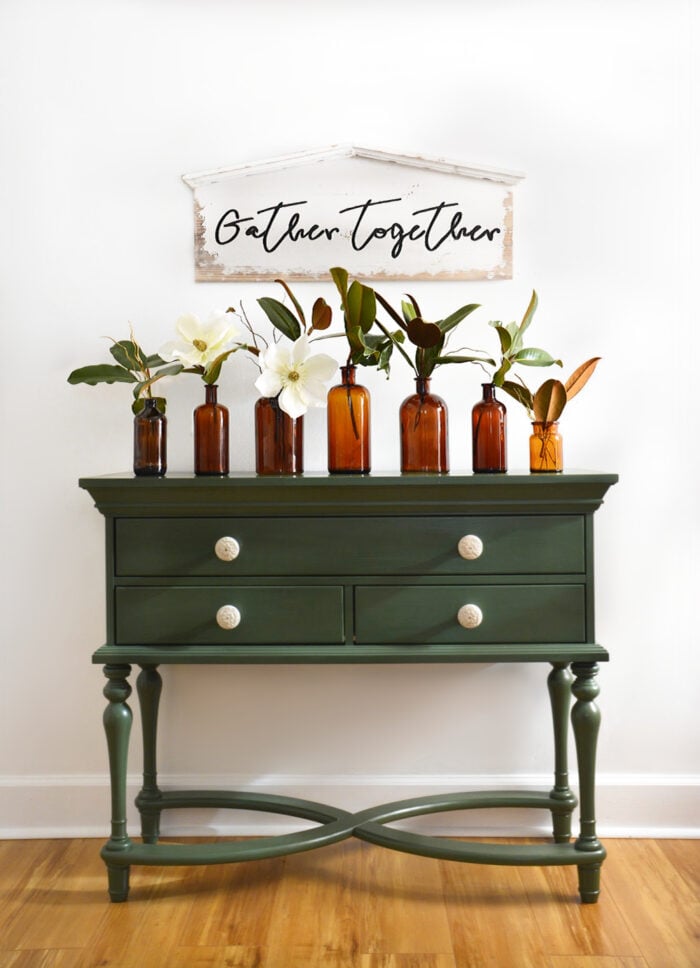 Oh hello there lovely! Another winner. Oops, I'm not picking…love them all. ;) This beauty is from Jessica over at Petal and Ply.
Get more details, here.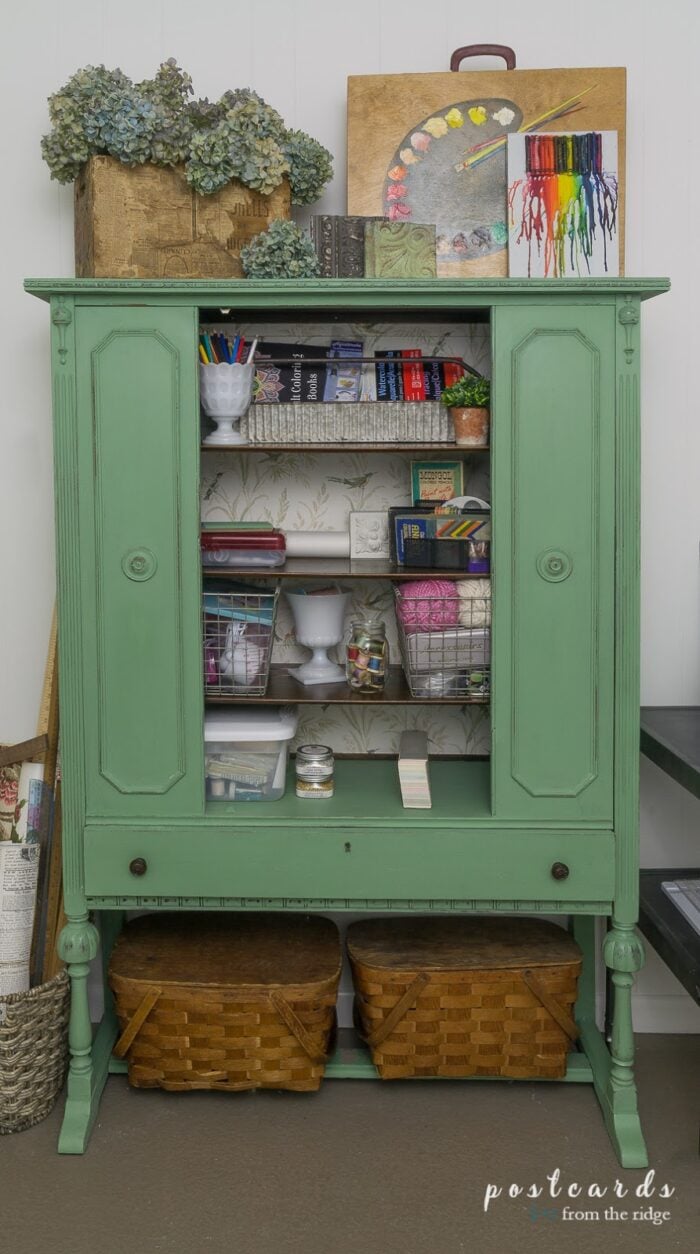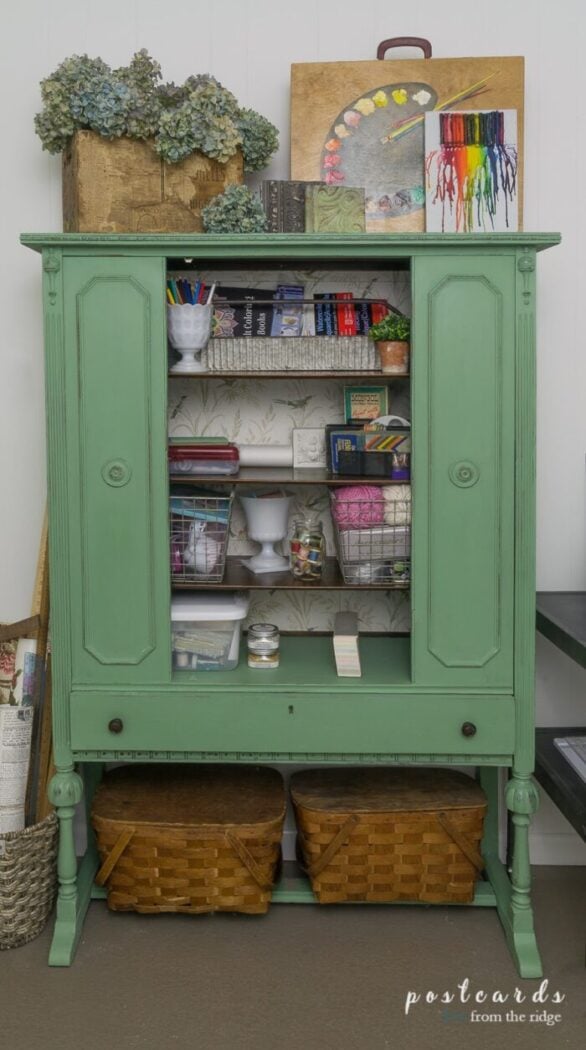 Angie over at Postcards From The Ridge gave her office a makeover and along with that, she painted this cabinet green. Love it!
Get more details, here.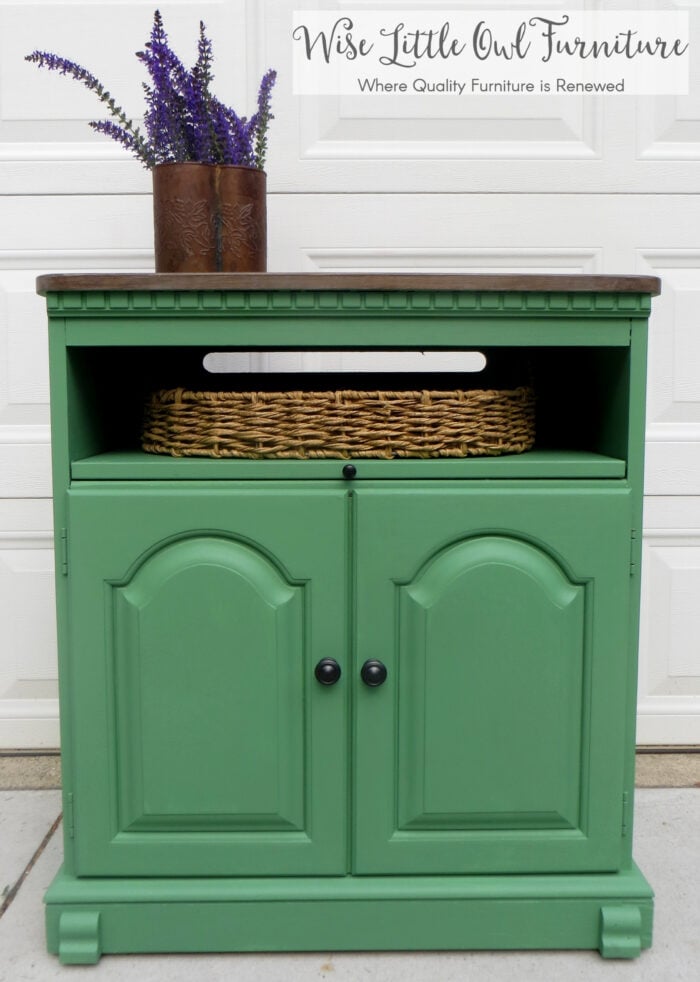 Bright and fun…Wise Owl Furniture
Get more details, here.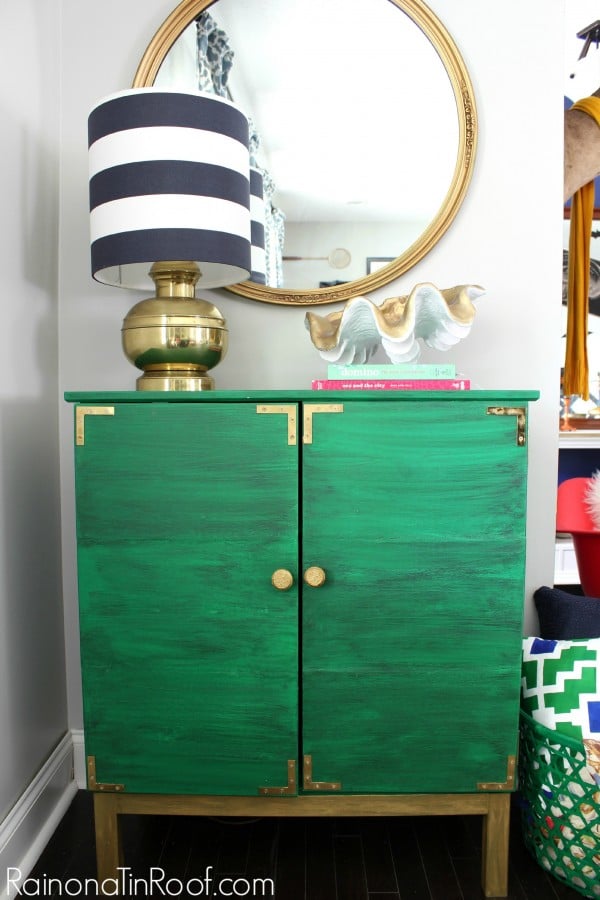 Jenna over at Rain On A Tin Roof turned this simple IKEA chest into the coolest drink bar. Loving that green paint effect on the front.
Get more details, here.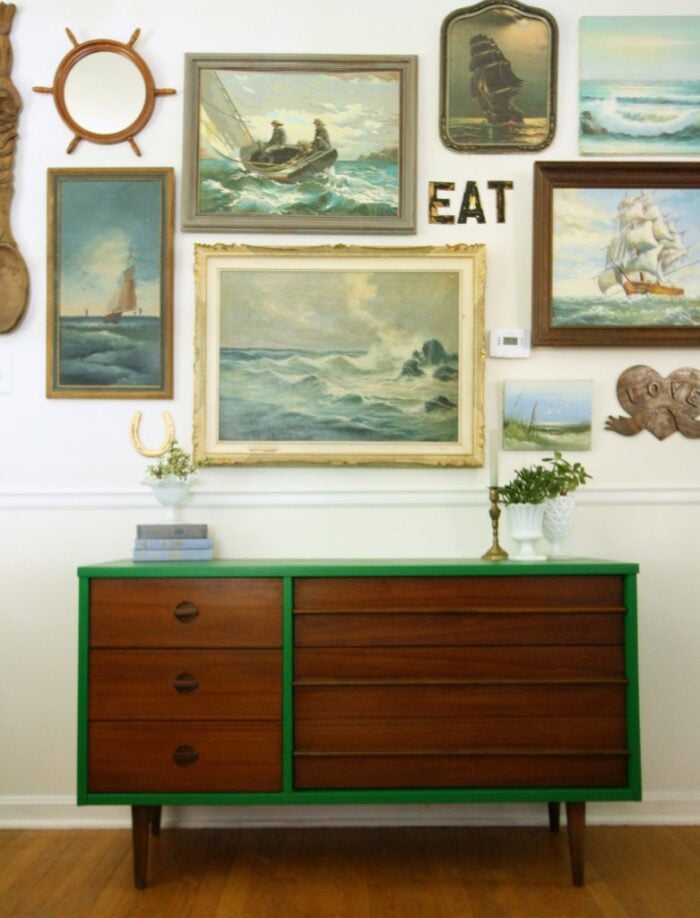 Cassie kept some of that pretty wood showing on this one and I just love it! The best of both worlds.
Get more details, here.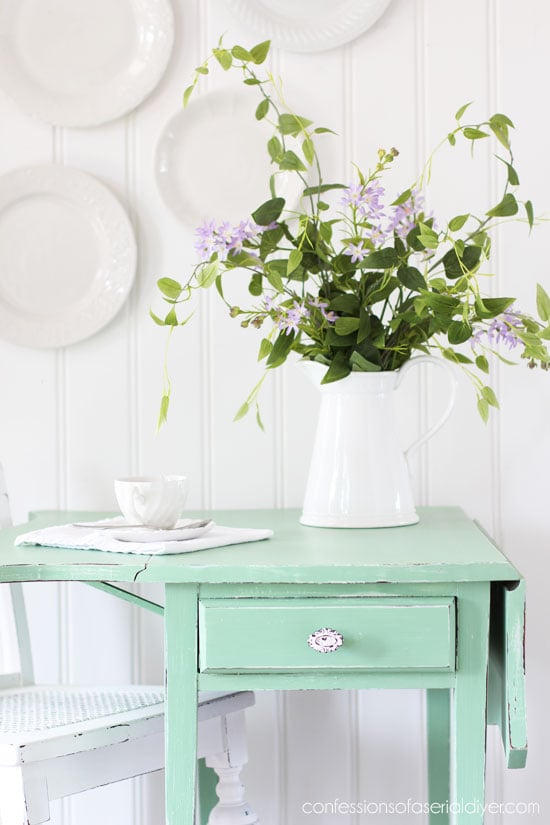 This soft, mint shade is perfect for spring. Loving how Christy styled it too.
Get more details, here.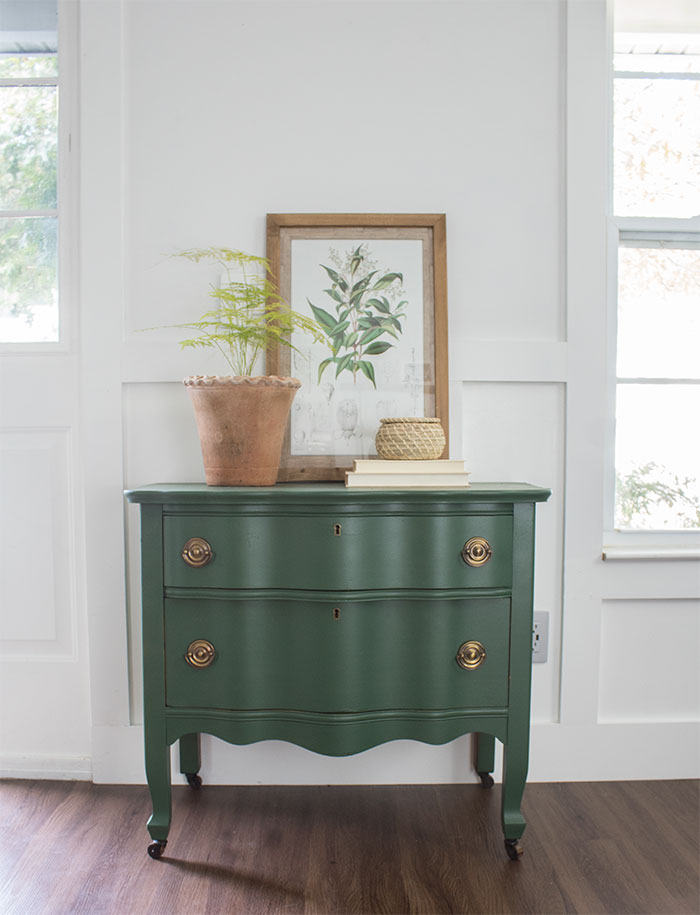 I think this might be the most elegant shade of green yet. Roxanne over at The Honeycomb Home created an amazing piece.
Get more details, here.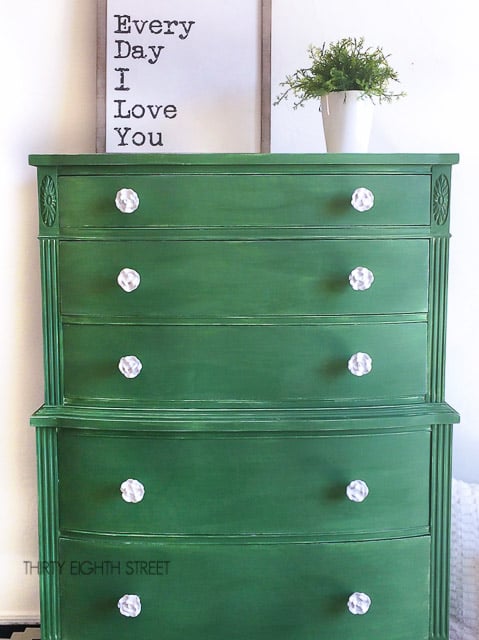 Another green paint finish I'm just loving by Carrie over at Thirty Eighth Street.
Get more details, here.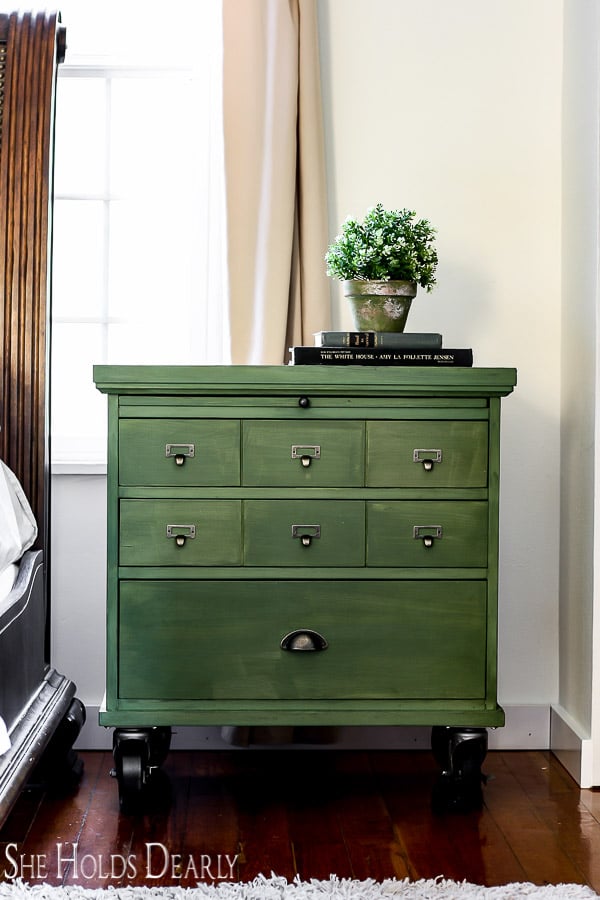 Sarah at She Holds Dearly created this "faux" card catalog out of a nightstand…love it! I just love the new hardware.
Get more details, here.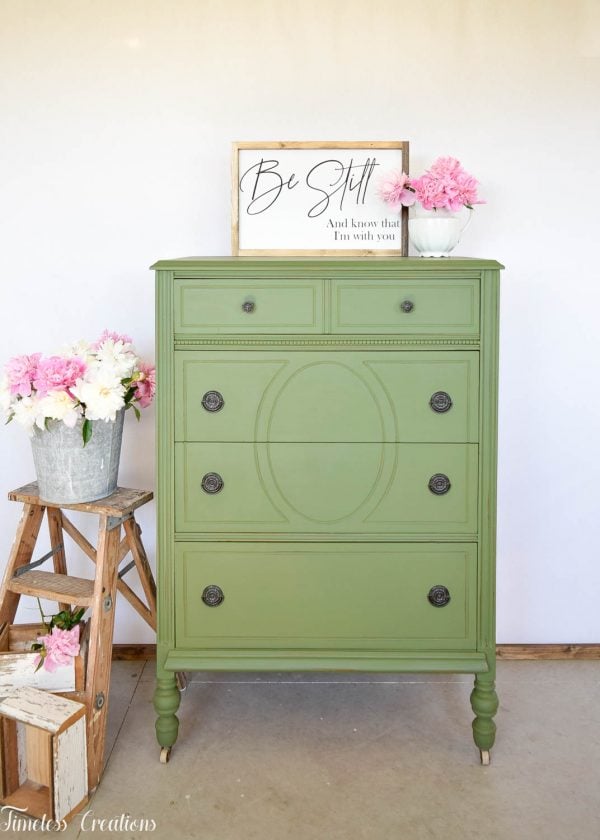 This just says spring to me. Love the pink and that shade of green by Timeless Creations
Get more details, here.
And here is the only one I've done in green! We are going to have to change that. ;) I am LOVING all these gorgeous green makeovers.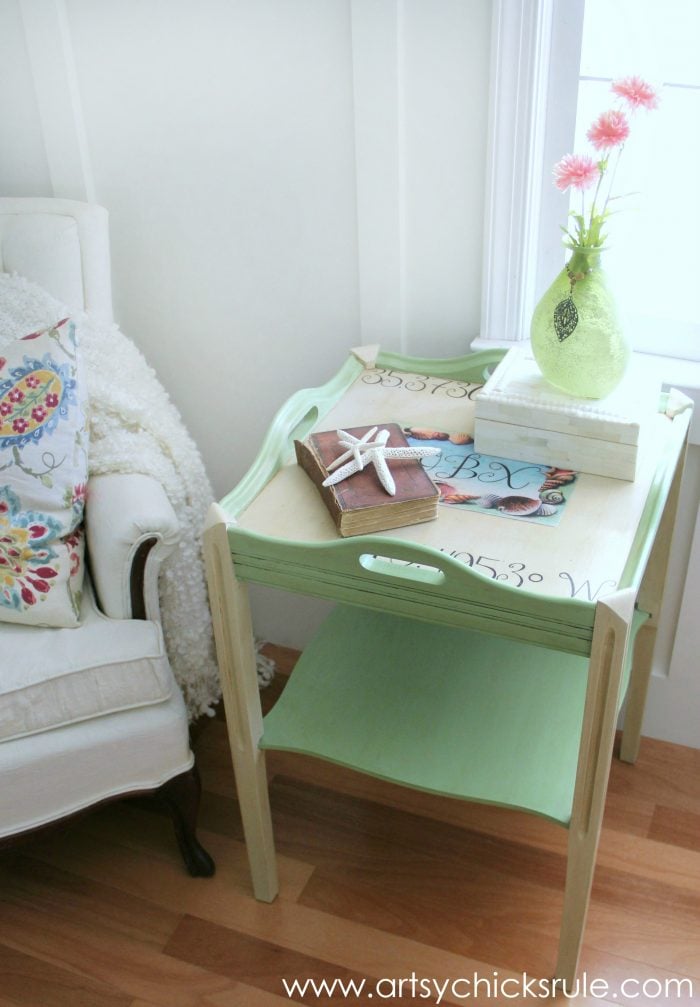 Stencils are a good choice too. Get more details, here.
I hope you enjoyed these green painted furniture makeovers today. I sure did.
I used to love green…oh years and years ago! lol I think I might have to revisit it for sure.
It definitely has my wheels turning for the beach place. (a soft green) We'll see.
Here are a few of my GREEN paint picks:
PIN it to save it!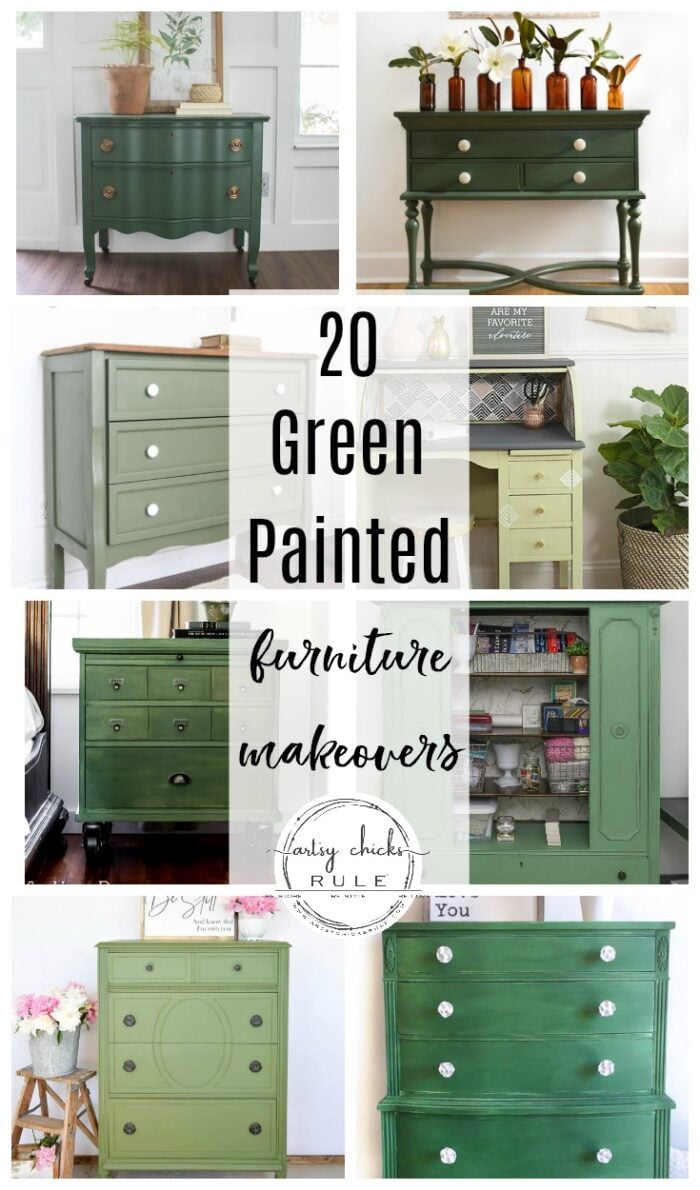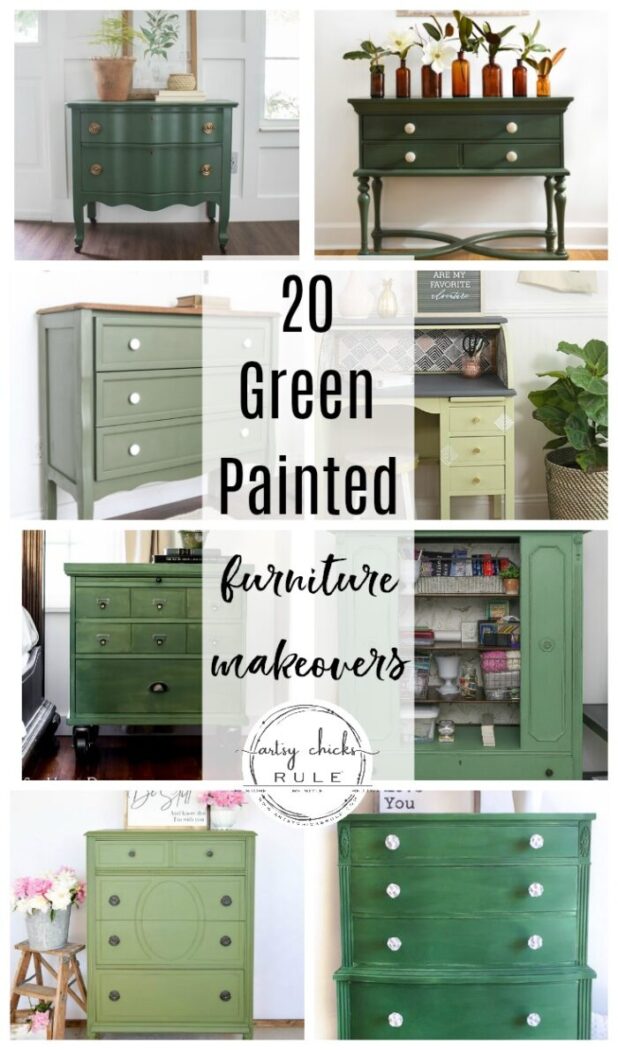 If you missed any of the other colors in the "color series" you can see them here:
I hope you all have a beautiful and blessed almost spring weekend! Don't forget to set your clocks ahead…longer days…yippee!!
xoxo