Red Painted Furniture Ideas
This post may contain affiliate links. Please see disclosures here.
Red is a fun and vibrant color! Perfect for that pop of color or statement piece. Here are 13 inspiring red painted furniture ideas.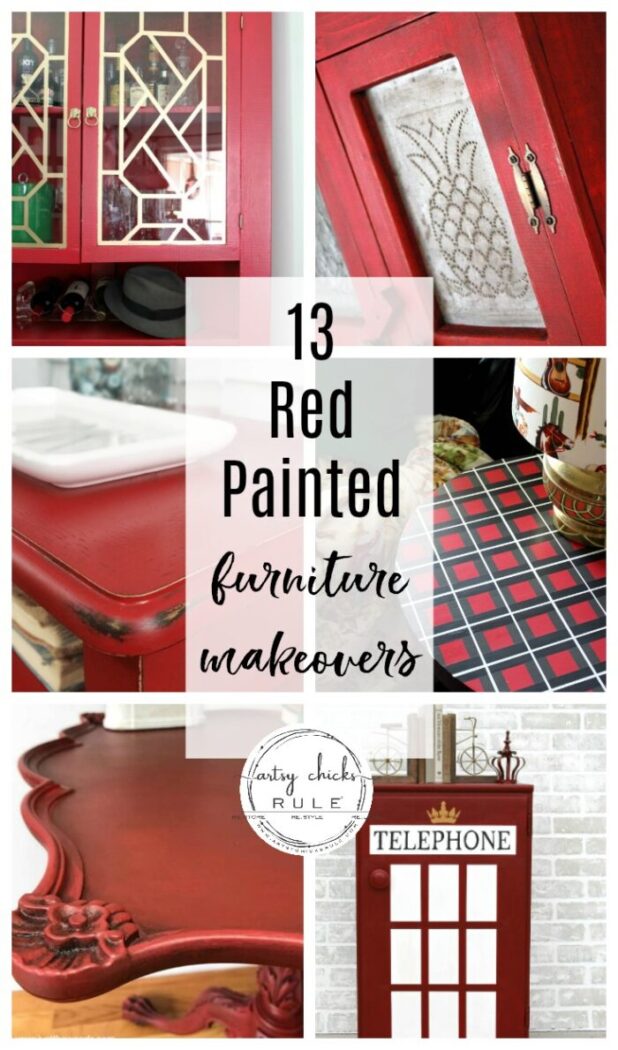 Hello, my amazing friends! I hope you are having sunny and warmer weather where you are. We are seeing more of the '60s-'70s and less of the '50s these days. Thank goodness! I'm SO ready.
Guess what? Today it's all about RED.
I'm continuing the "color series" and red is the showstopper today. It's bold and demands attention. Don't you agree?
My friends were so gracious to again share their lovelies with us today. I'm also sharing two pieces I painted red too! Yep, I did…sort of. ;)
At least I had some this time. lol
Be sure to hop on over and visit my friends below to find out more about each piece. The links to each project are below each photo.
Have fun and enjoy!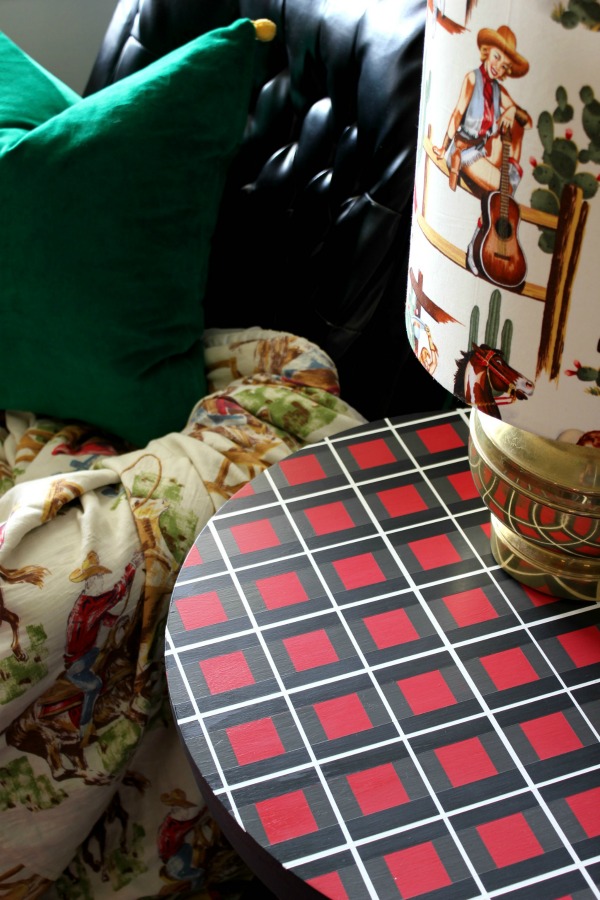 This plaid table is awesome! Check out how Jenna made this plaid pattern (without measuring!)
Get all the details, here.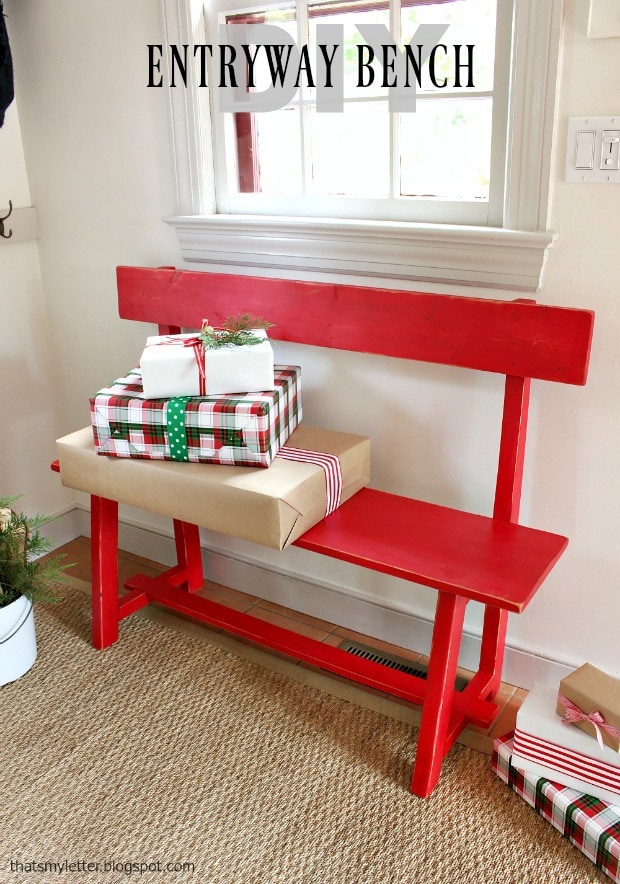 This is a great way to add a punch of color …right in your entry.
Get all the details, here.
I am loving the layered reds here that Kandice used (and the black wax for a perfect finish!)
Get more details, here.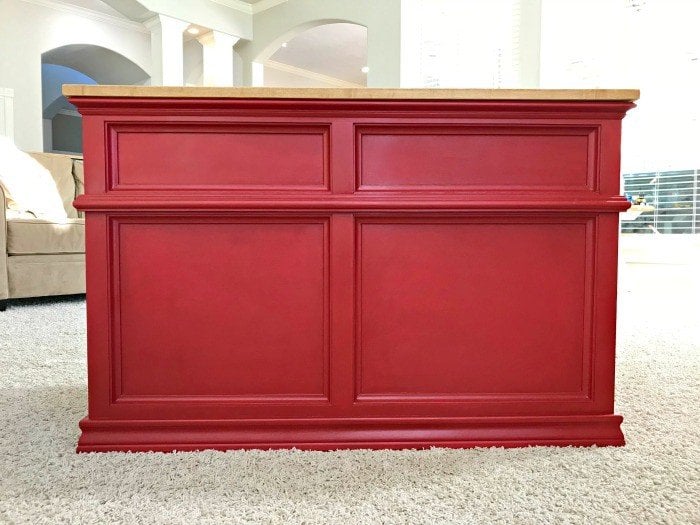 Look at all the gorgeous trim on this made from scratch child's desk.
See the front and get all the build details, here.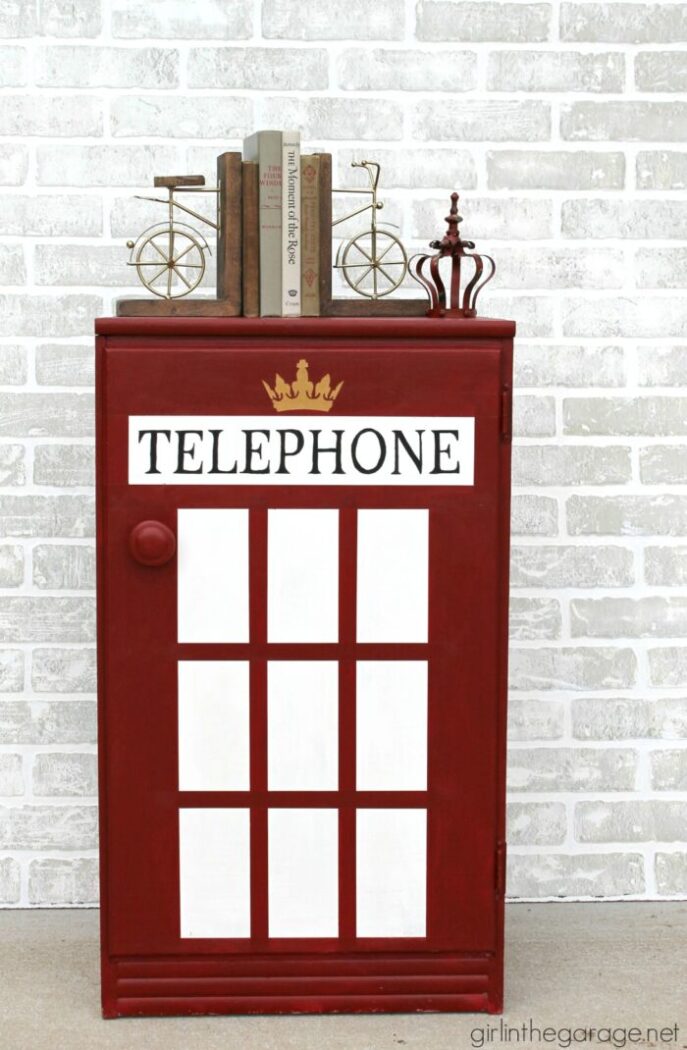 How darn creative is this??? Very!
Hop on over and see how Jen did this, here.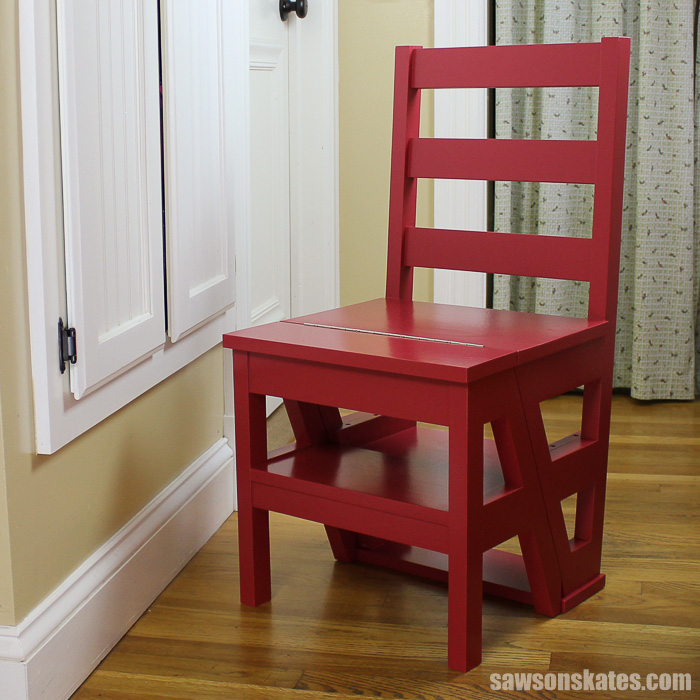 Okay, you guys are gonna love this one. It's a "ladder chair". You've got to go over and see how it works! (and the full build is there too)
Get all the details, here.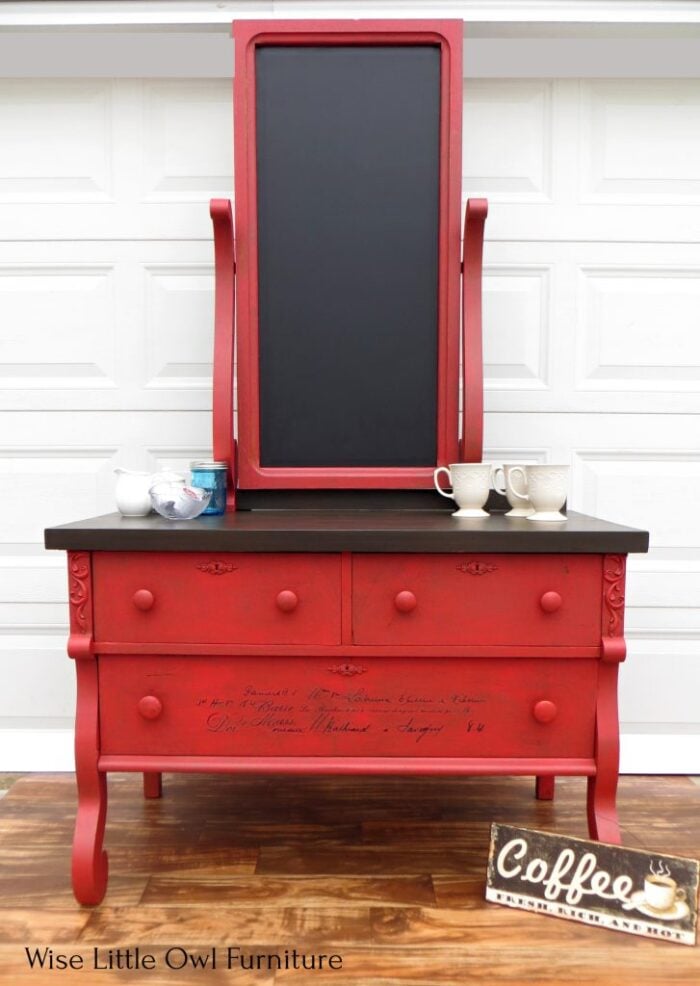 Check out this red coffee bar. How fun is that??
See more, here.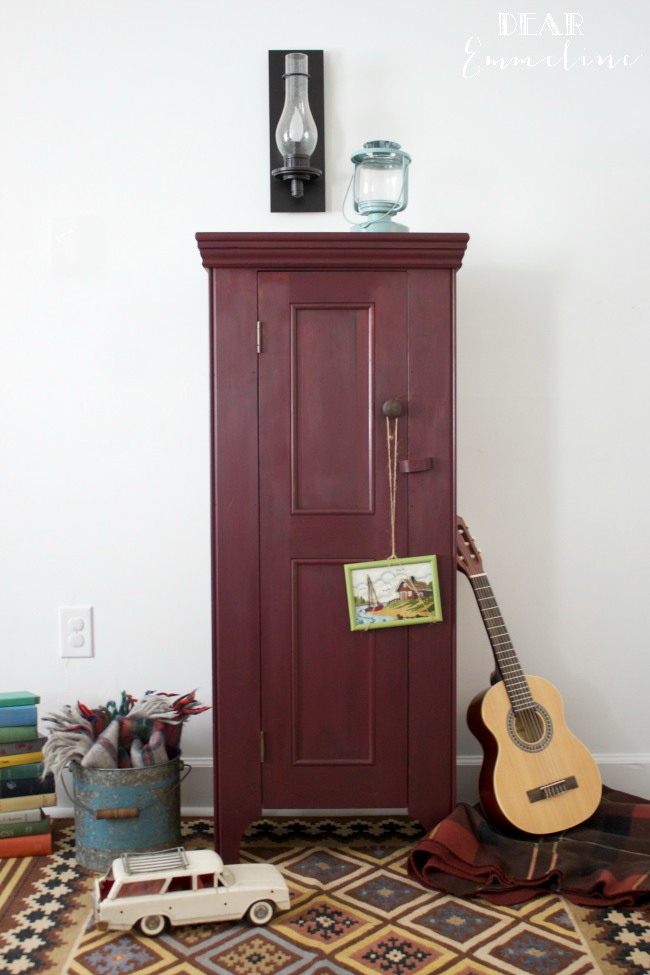 Like a little more muted red?? This one is perfect for you!
See more, here.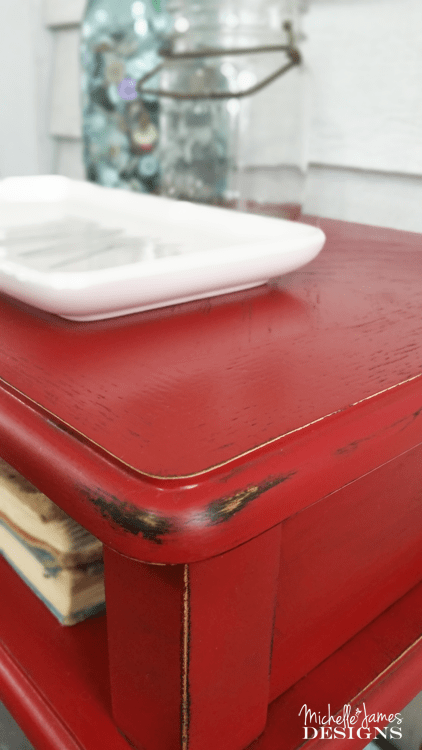 Love the black peeking through under the red on this one.
See more, here.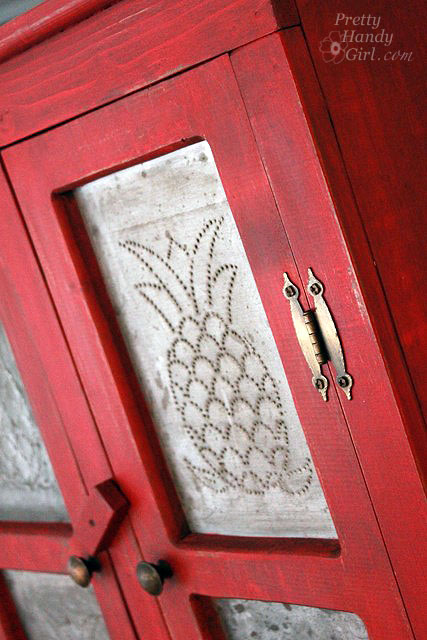 I love how the wood grain shows through the red on this one. Perfect!
See more of this pie safe, here.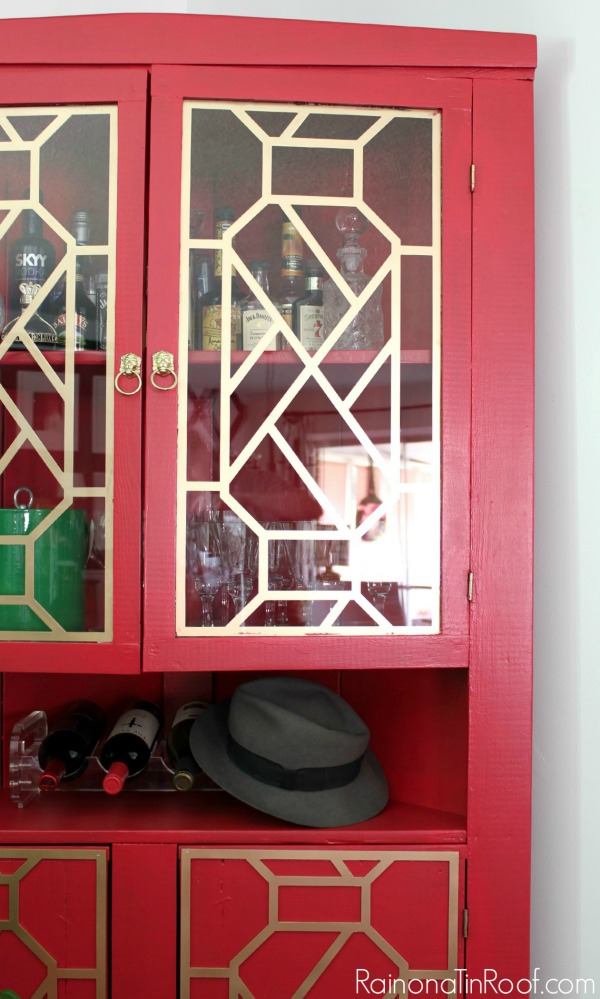 What a fun piece is this? I love those gold overlays!
See more and get all the details, here.
And a couple of my own below…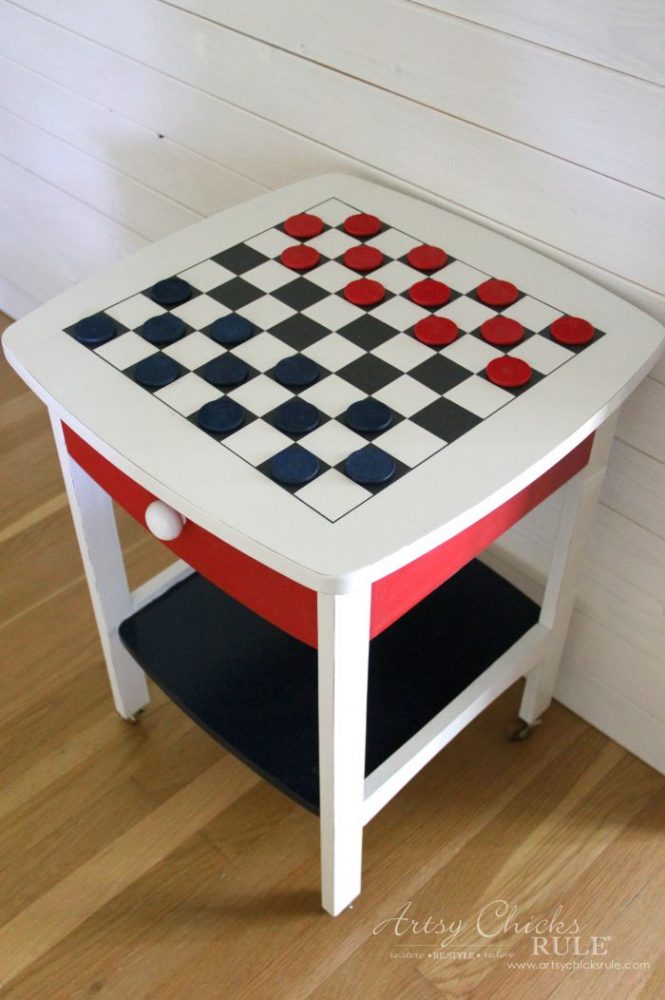 I created a checkerboard top on this old side table in red, white and blue.
Get the details, here.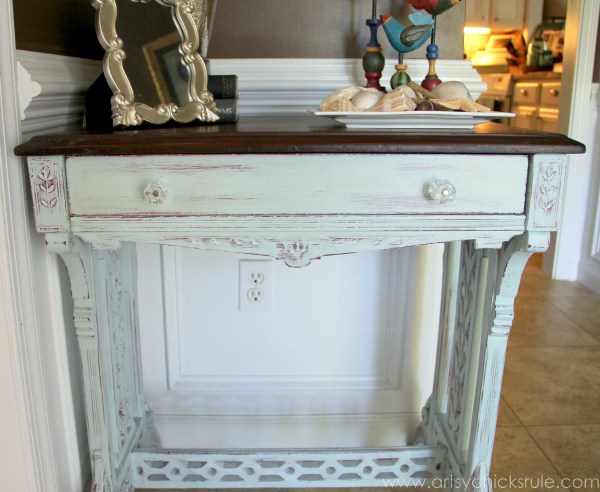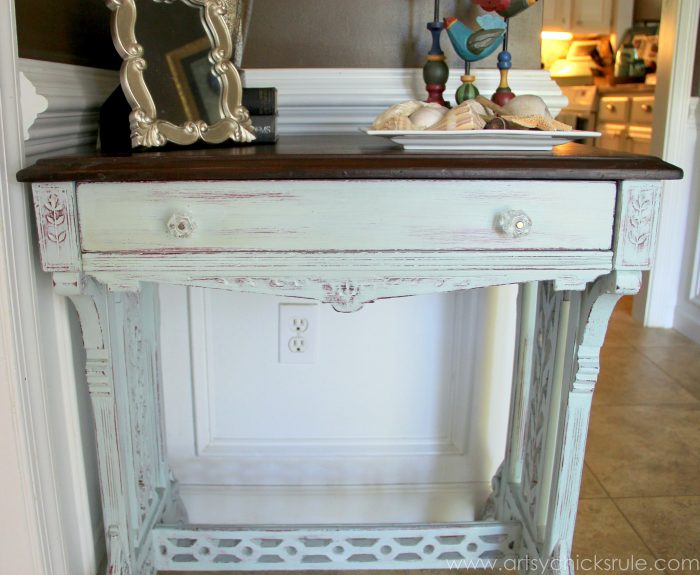 I know, I know, where's the red?? It's there, underneath and peeking through. ;) Plus the drawer is FULL on red.
Hop on over to see more, here.
……………………………………………………………………………………………………
I hope you enjoyed all of the red furniture makeovers today. Red can be so much fun and can add a bright pop of color for your space.
I actually enjoy red, surprisingly! I think it goes really well with all of the blues, aquas I have in our home. I think that is why I love to decorate with lots of red during the holidays.
But for my everyday style, I don't really do a lot of red these days. (I used to) How about you? Are you a red furniture lover?
Do you have any red furniture pieces in your home?
Thinking about painting something red?
I hope this post has provided you with some great inspiration, if so!
Here are a few of my RED paint picks:
PIN it to save it!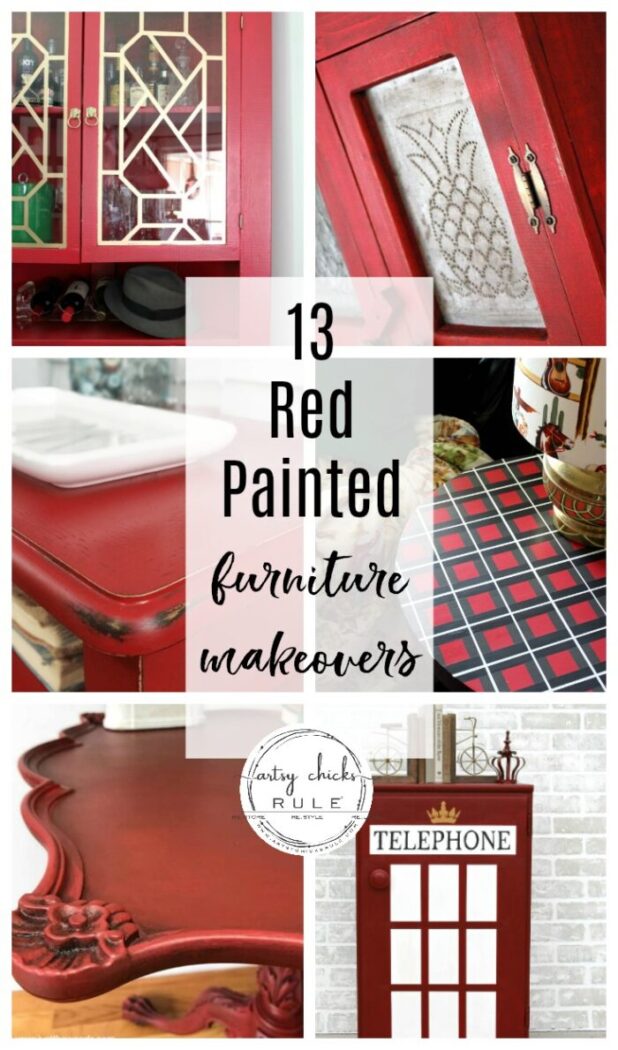 If you missed any of the other colors in the "color series" you can see them here:
I'll see you back here on Thursday with a brand new haul. (I hope! If I can get one of them done, I'll be sharing that later this week)
I also plan to continue my "back to basics" series that I started 2 years ago. Yikes! I had a bunch more posts planned that are just sitting as "drafts" here that need to get written and out. Lots of good info for you to have and use when doing makeovers, etc. Just trying to put things all in one post to make it easier to find and answer all those questions you have.
Anyway, be on the lookout for that in the coming weeks too.
See you right back here on Thursday! Have a beautiful week!
xoxo