Thrifty Side Table Makeover (Annie Sloan Chalk Paint)
This post may contain affiliate links. Please see disclosures here.
I recently shared with you all my fun "new" French Arm Chair (that I painted with Annie Sloan Chalk Paint, seen in the photo below).
Today I'm sharing this side table makeover.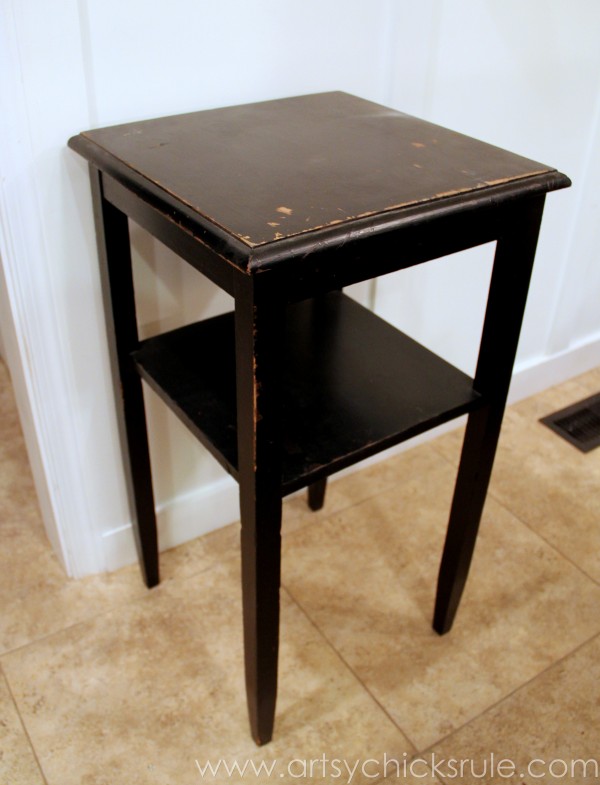 ….and in that same post I showed this cute little side table.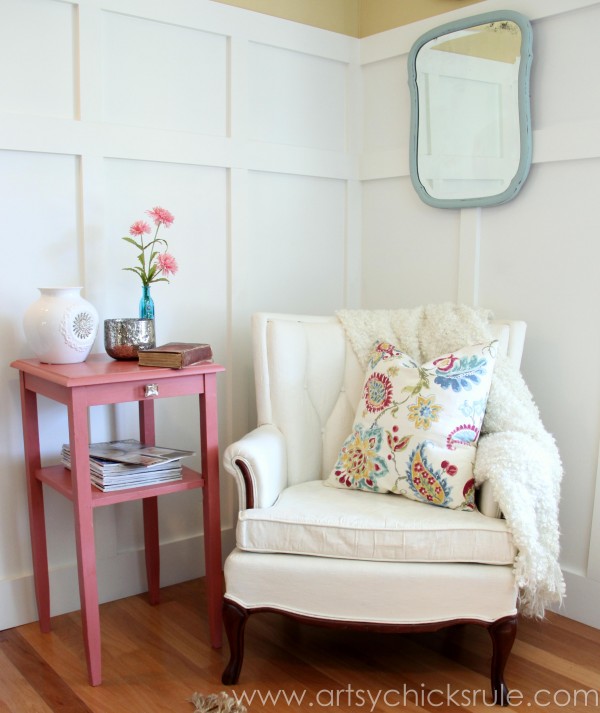 Sweet.
And a steal at $2, I think? I don't even remember but it was CHEAP.
But it did look like this when I picked it up.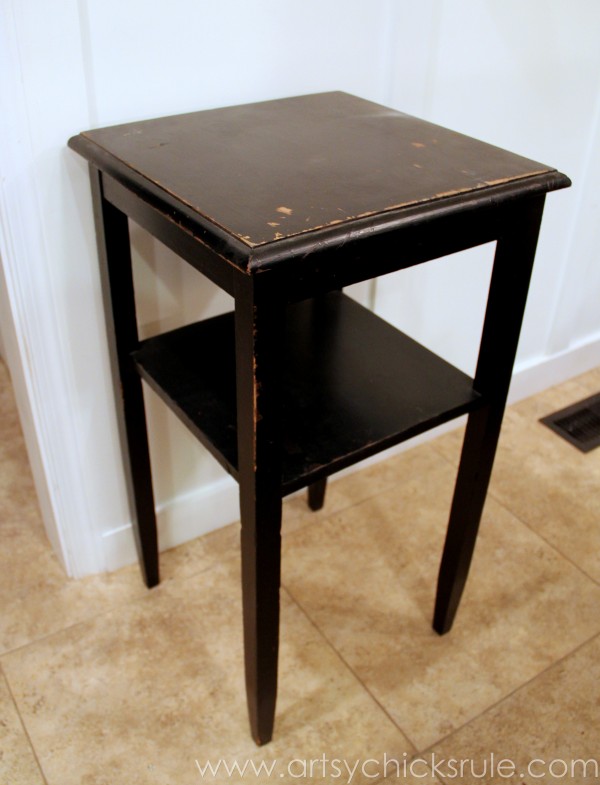 Yea, not quite as sweet, I know.
But no worries. I pulled out my Chalk Paint and got to work.
I used Scandinavian Pink on this one to bring a little bit of "coral" into my Family room. (actually it's a bit of a blend–I blend everything— Primer Red, Scandinavian Pink and White)
The first coat (I used 2). You can see where I started painting the second coat at the top there.
Really awesome coverage over that black.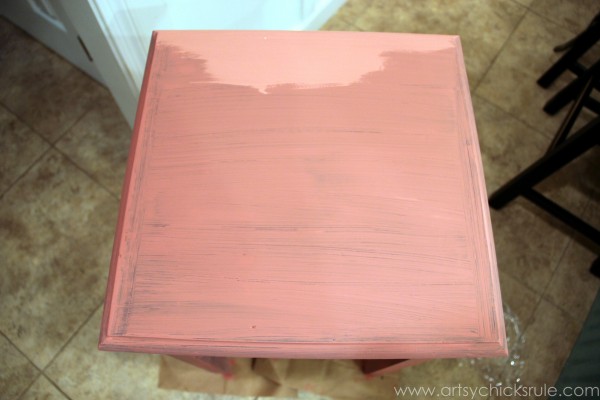 I sealed it with Annie Sloan Clear Wax and then did a bit of Dark over that.
Amazing how that Dark Wax really changes the color a bit, huh?
I also decided I didn't want to distress this one. But I did feel it was a bit plain.
Boring.
So I decided to add a knob ….for the drawer that really isn't there. ;)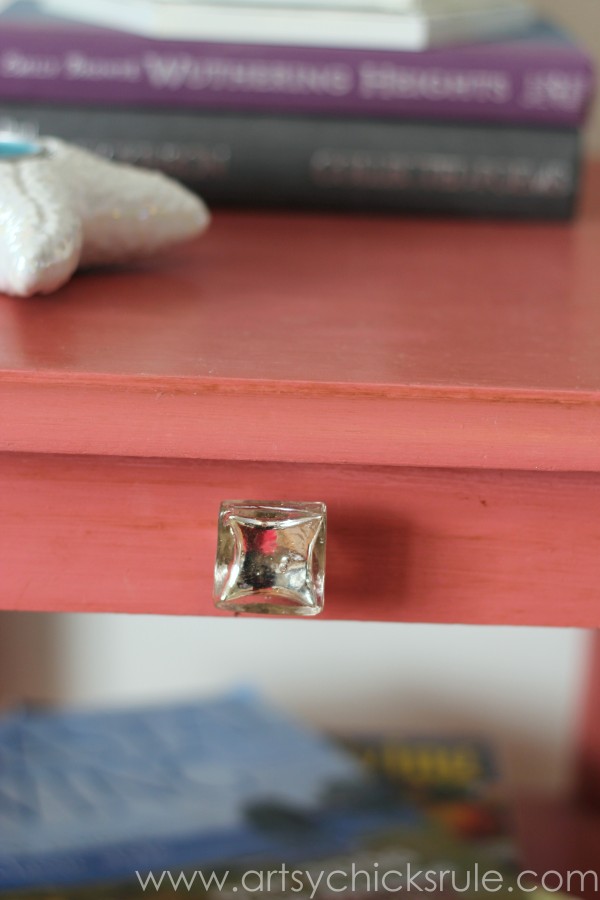 Much better, right?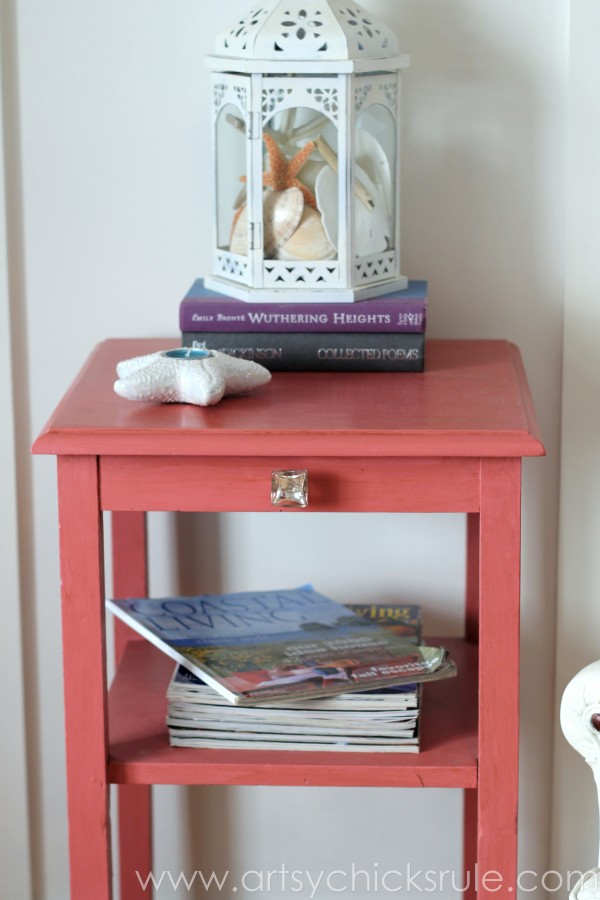 I LOVE the splash of color this little side table makeover gives this room full of blues, tans and whites.
Another close up.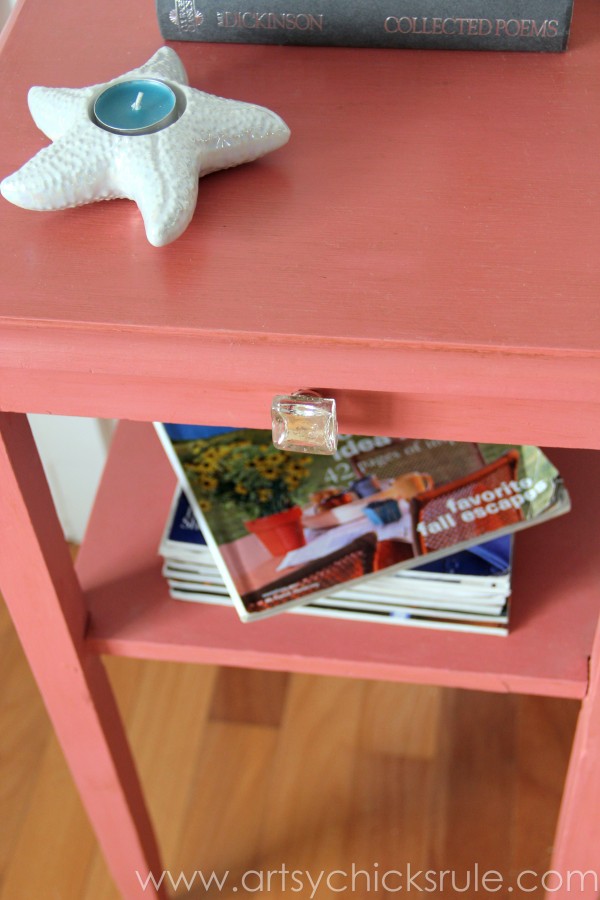 That pretty little mercury glass knob makes it, doesn't it?
And I mean really, how can you beat that? A $2 table, a little paint, new knob (eh, a few dollars)….and voila!
Really cute, brand "new" home decor….on a budget.
My entire home has been transformed (completely different style and decor) over the last year or two…..all thrifty finds/garage sale items, transformed.
Furniture, decor, dishes, etc.
I will have a full home tour soon. Stay tuned! UPDATE! See all my home tours, here.
Sign up to get my posts sent directly to your email so you don't miss a thing! (box is below to subscribe — "Feedburner")
AND I will also be doing some "before/after" posts of most of my rooms –> like this post here. (major 70's "before")
So…the moral of the story? Don't pass up those bargains! Even if they don't look like much.
Remember, they can. All it takes is a little paint and imagination. :)
Happy thrifting, decorating and designing on a budget!
Be sure to stop back by to see this "jewelry inspired" makeover next!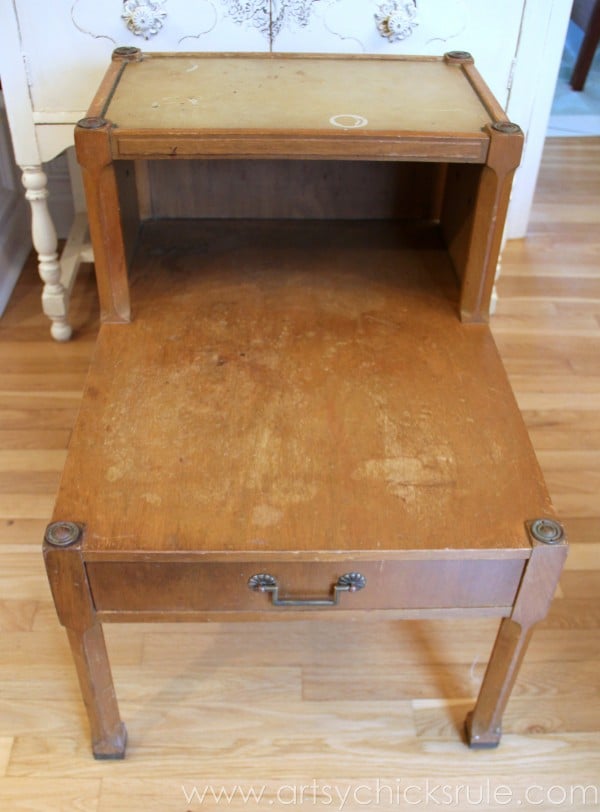 UPDATE!!! See it now, here!!