Give Us This Day Our Daily Bread Sign (and tray!)
This post may contain affiliate links. Please see disclosures here.
So many things you can make, and repurpose, with thrift store finds! This $3 "Give Us This Day Our Daily Bread Sign"/tray got a brand new look and life.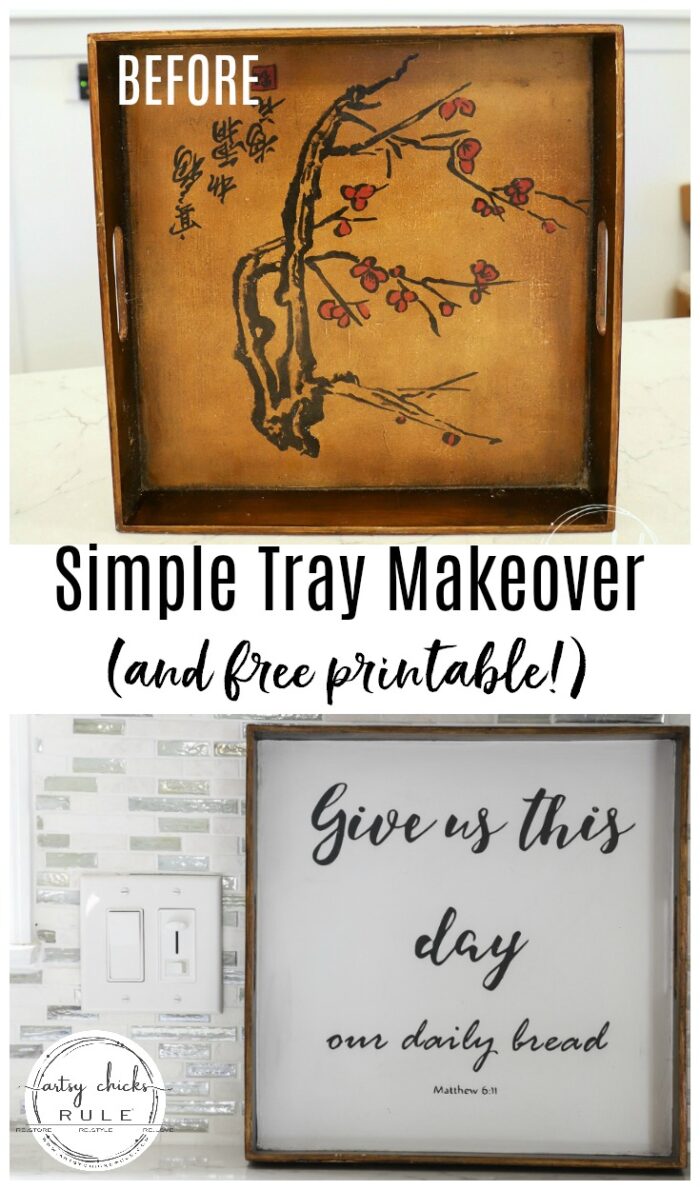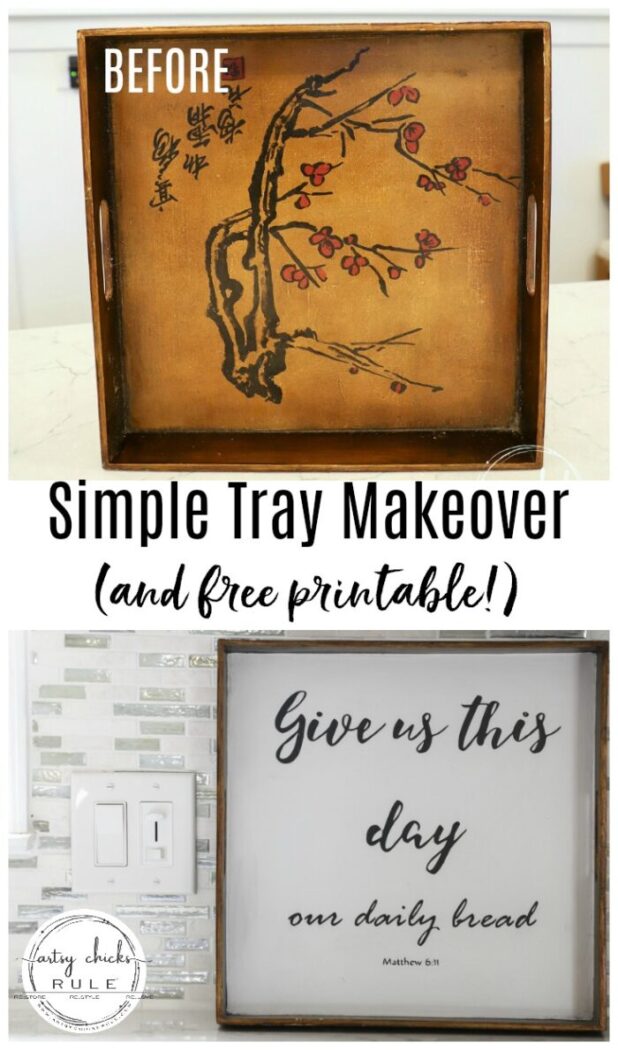 Hello friends!
I'm back today sharing the first bit of my recent haul with you guys.
This one here…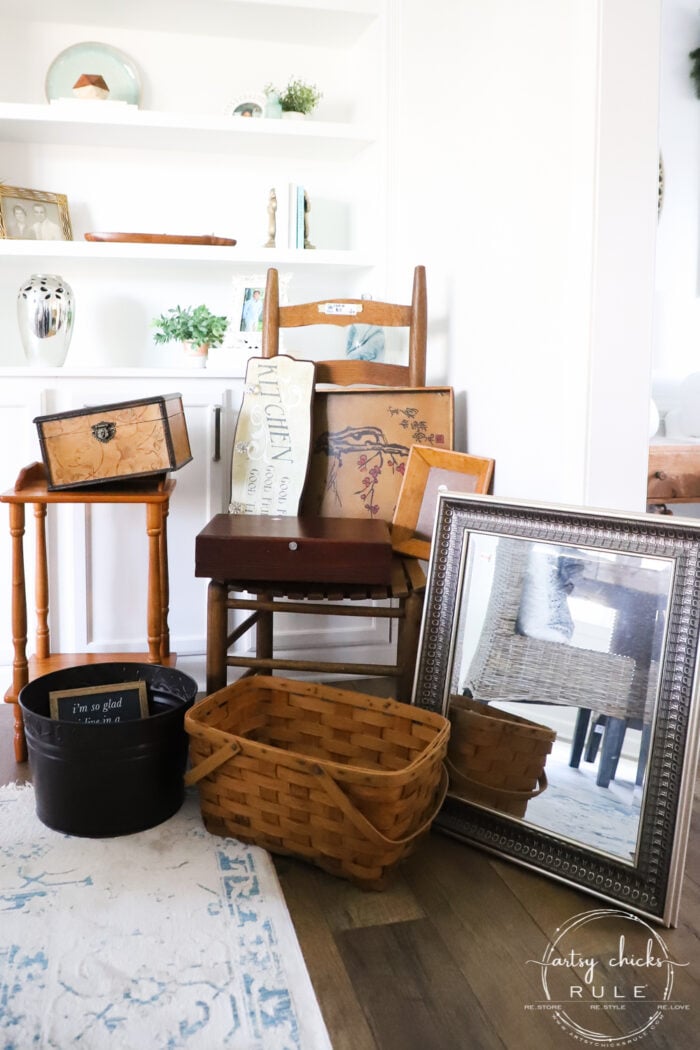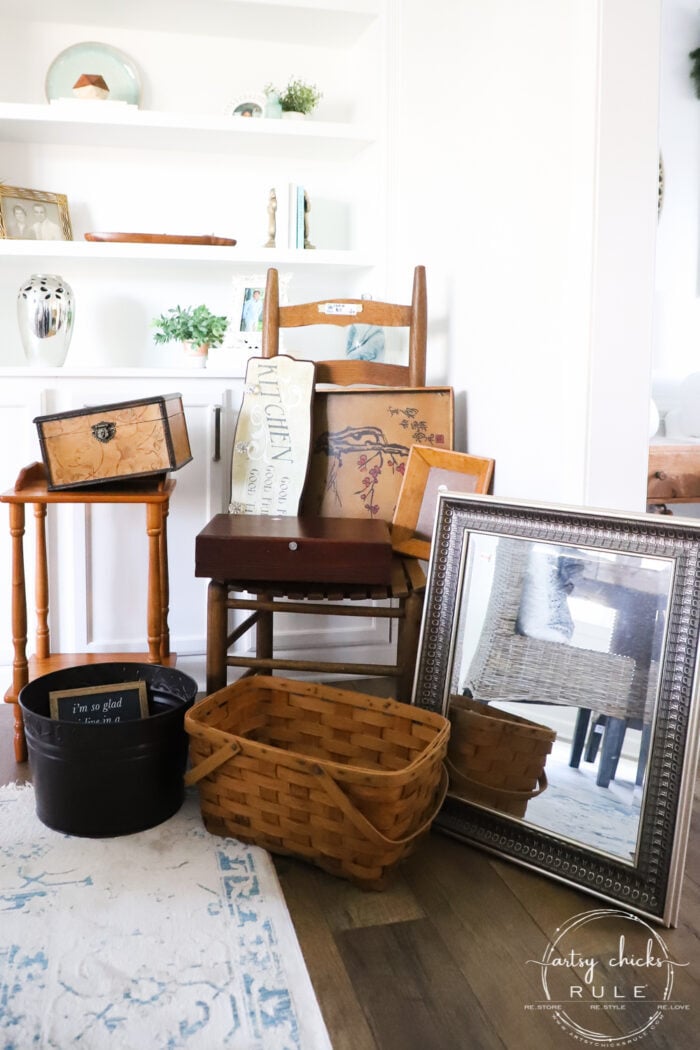 If you missed that post, you can see it >>> here. (I took y'all thrift shopping with me and shared all my finds with you….besides the ones above)
So as you can see, I'm making over that little wood tray that's sitting on the chair back there.
Give Us This Day Our Daily Bread Sign (or tray!)
This one…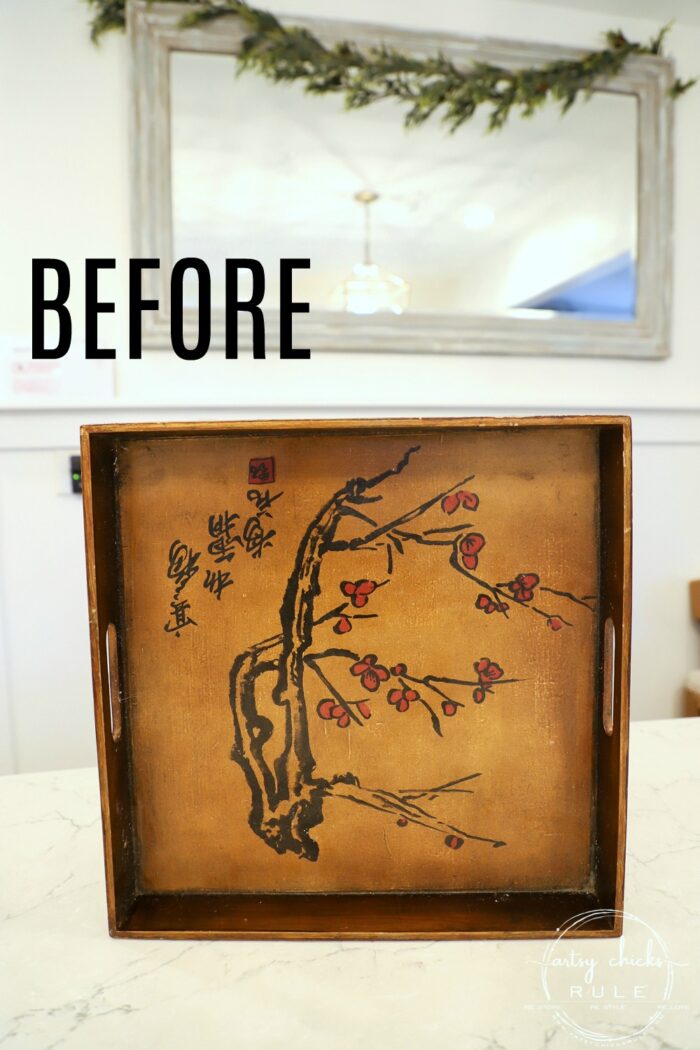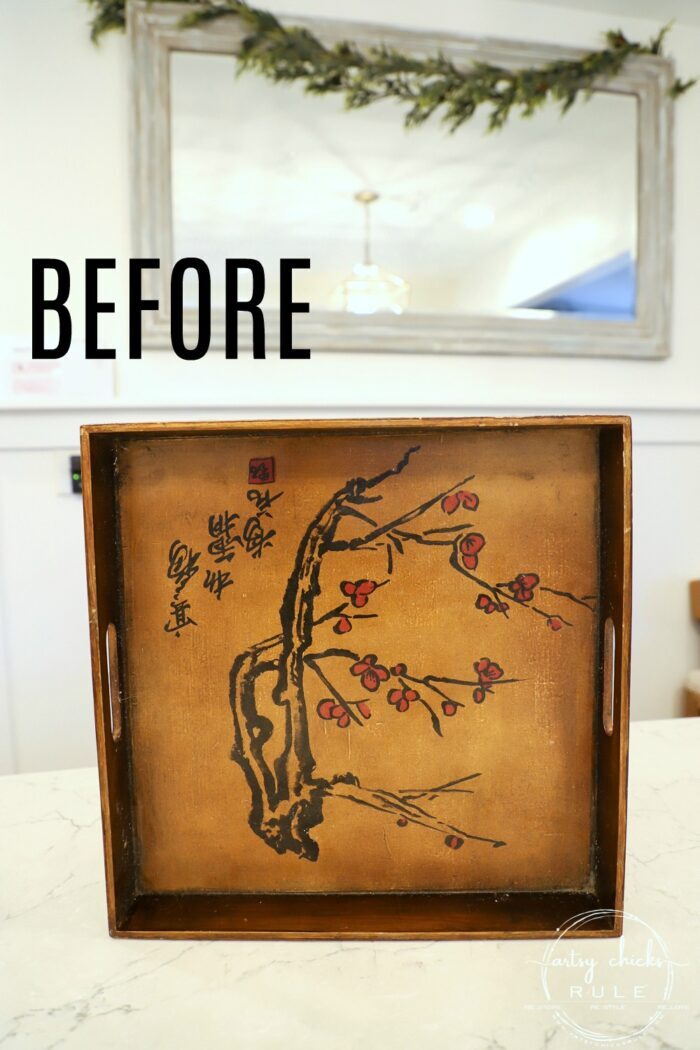 It was a little beat up and dirty but in otherwise good shape. There is a partial sticker on the back and I can see that it came from Pier 1 originally.
I am quite sure it was not $3 there! ;)
So that was a bit of a bargain. Especially since I didn't have to do much to it at all.
I cleaned it up very well. And then painted two coats of white on the bottom of the tray.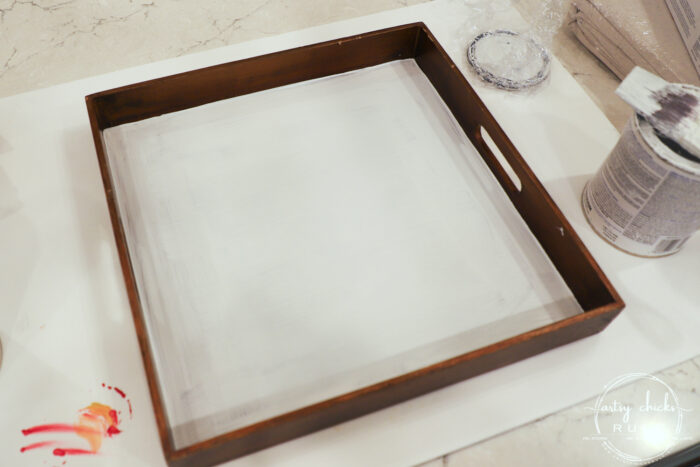 I didn't do a thing to the rest of the wood. I considered applying some gel stain or something to freshen it up but I sort of liked the "worn" look of it, so didn't.
Then I created this graphic…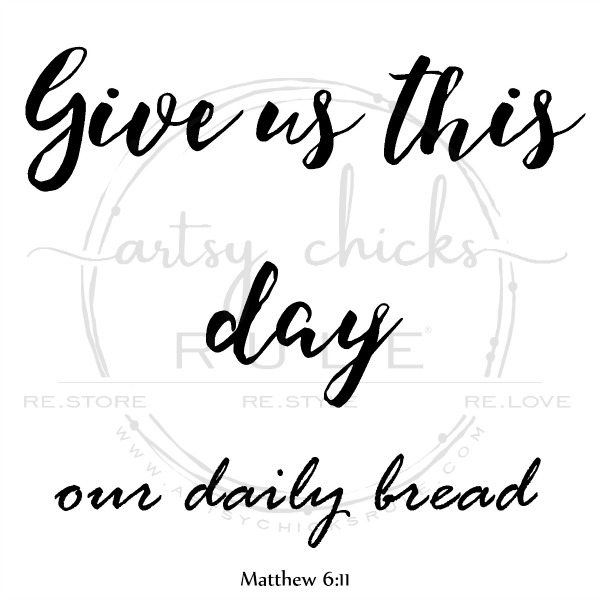 If you are already a subscriber, you can click here, enter your password (it can be found near the top of all my emails to you) and download this or any other graphic I've created over the years. (over 100!)
If you aren't yet a subscriber, you can click here or the pink box below to become one to gain access.
Next, I cut it out on my Silhouette Cameo. (If you don't own a Silhouette, you can use any of >>> these transfer methods instead)
I also just did a sign the "old fashioned way" in >>> this post if you want to take a look.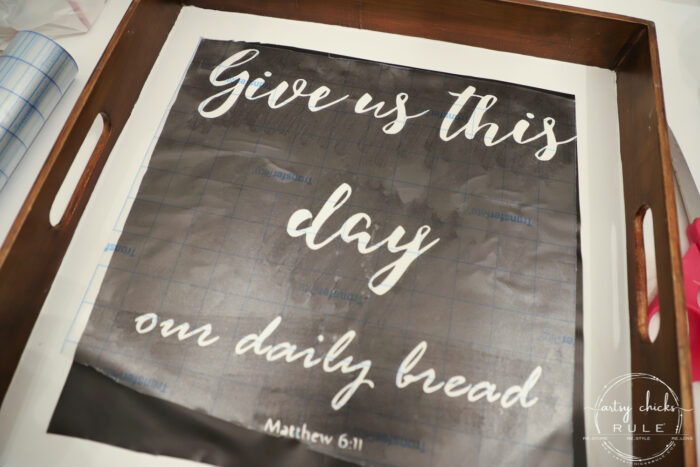 Instead of using the vinyl letters it cut out, I'm using the rest as a stencil. I simply pull those letters out, attach the transfer tape and then lay the vinyl on my project where I want it to go. (always measure!)
Then pull off the lined transfer tape and paint in the "stencil".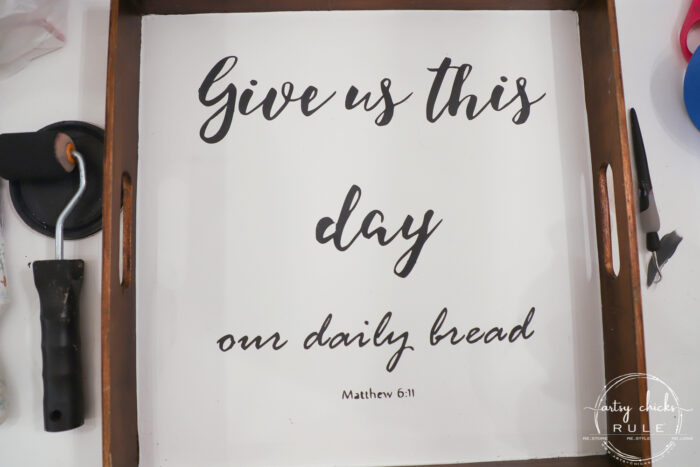 I use that little roller you see to the left to do the painting in. It's so much easier than using a brush.
I removed the vinyl before it was all the way dry.
Then once it was dry, I lightly sanded the whole thing, not really to distress this one, but to just smooth it out a bit.
Want to see some of these projects in "live" time? Hop on over and follow along with me on INSTAGRAM. I'm always sharing in my stories as I'm doing projects, finding new furniture, fun finds….just all the day to day behind the scenes.
Finally, it got a coat of poly, I tried this new one (to me!) by Varathane >>> here. It has a matte finish and I'm pretty happy with it. It's not quite as "flat" as the Flat Out Flat that I used sometimes though.
And done!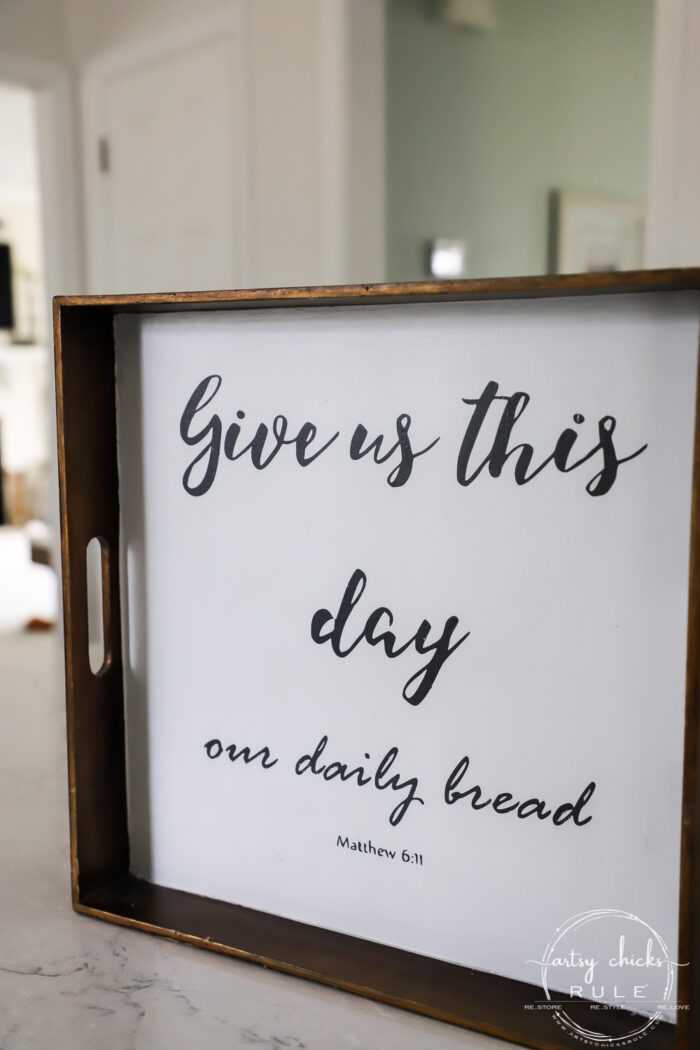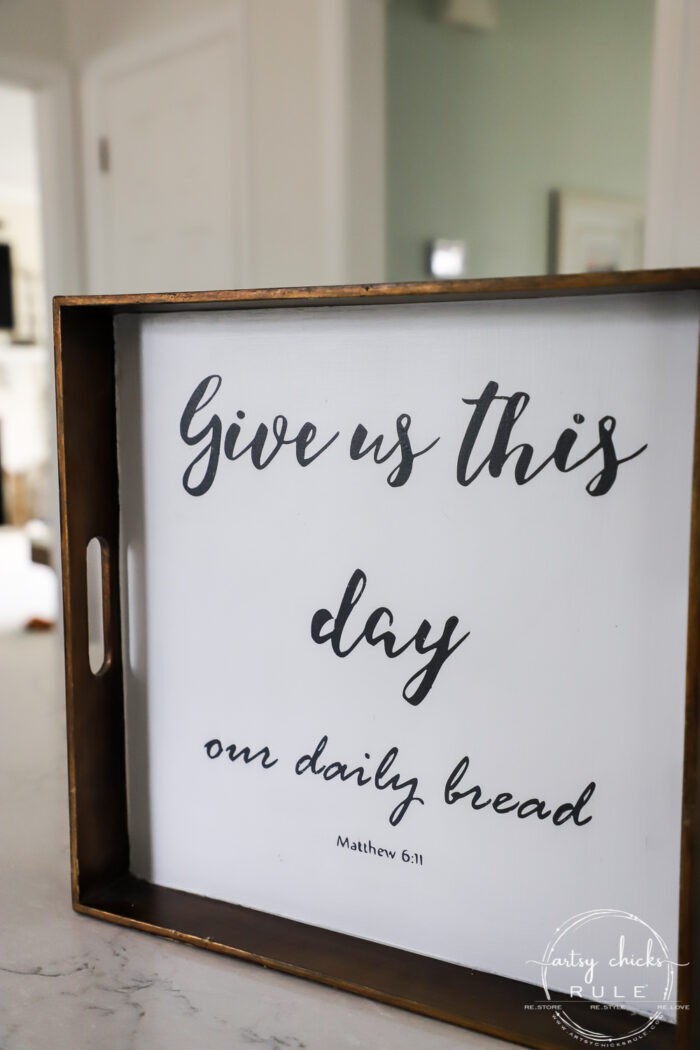 Simple as that.
New look, new life for this old thrifty find.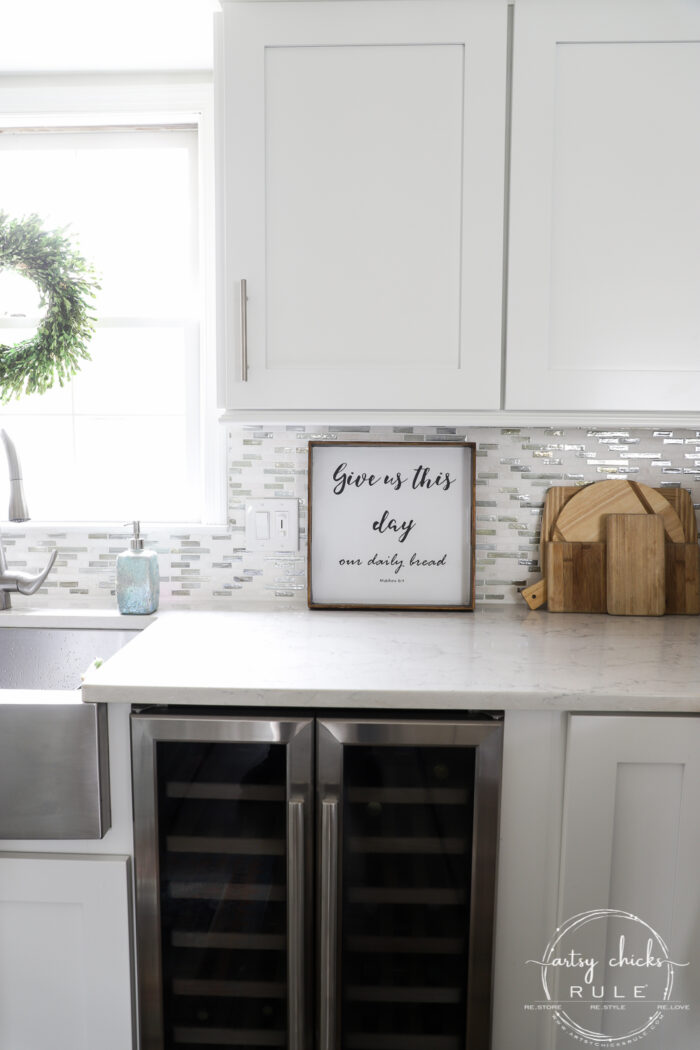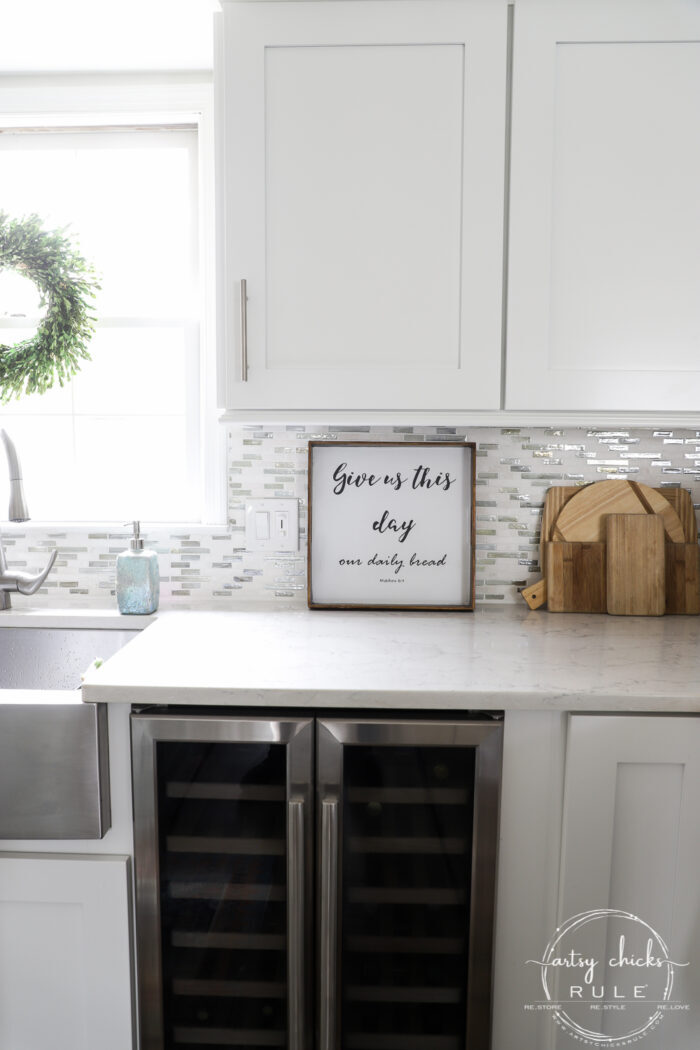 Would look good anywhere really but looks nice just sitting up against the backsplash in my kitchen.
You can kind of see here how the finish doesn't really have any shine.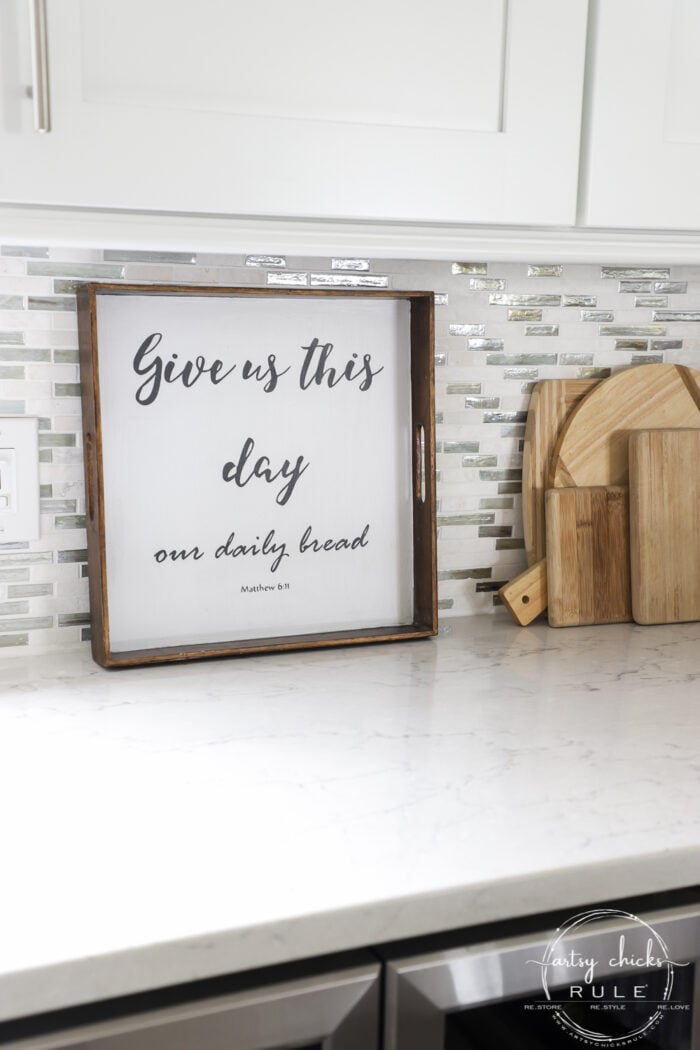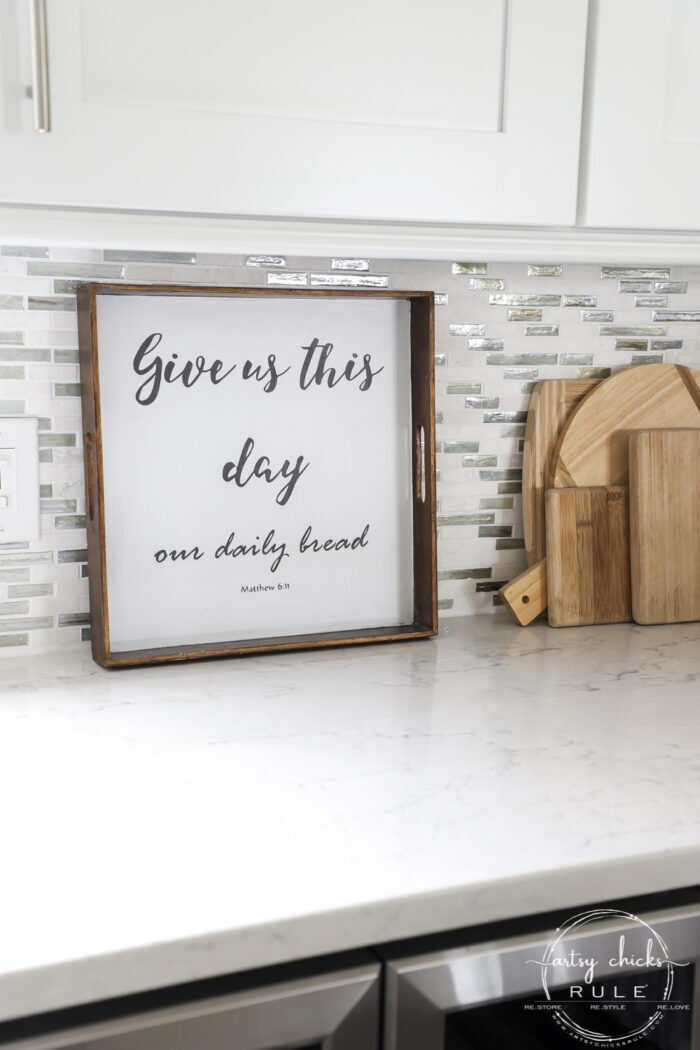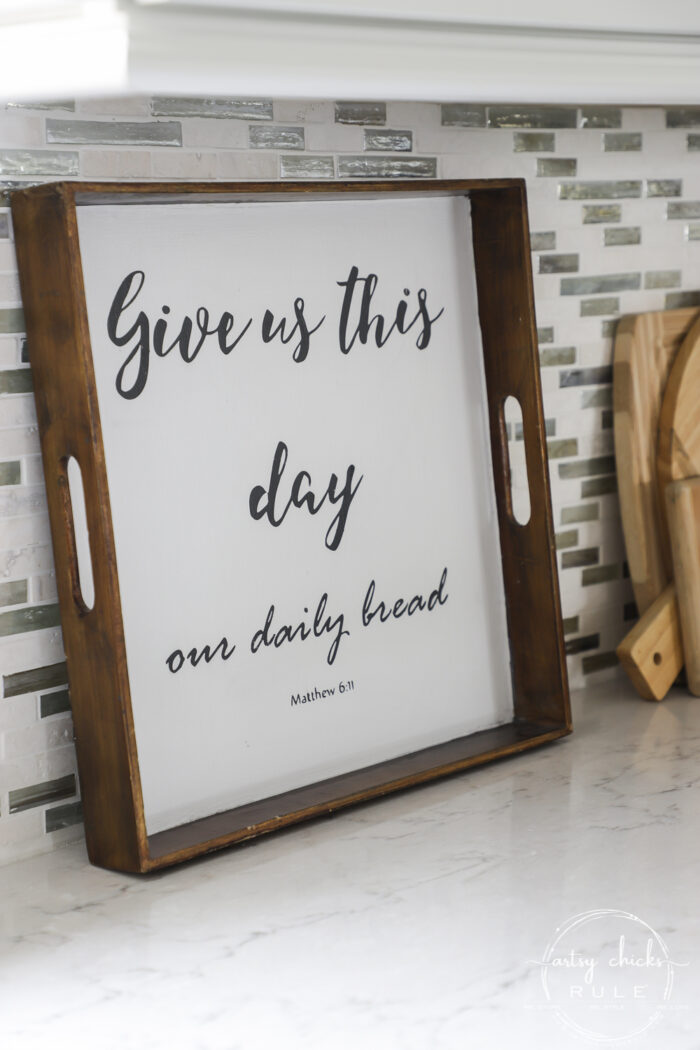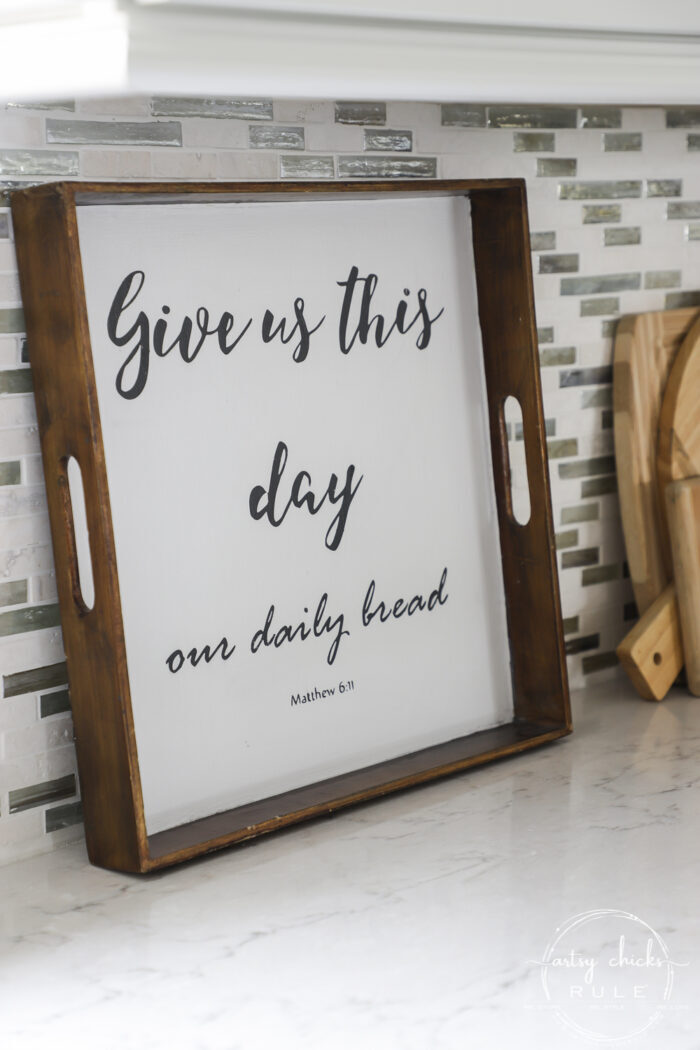 It can also continue to be used as a tray for decorative purposes.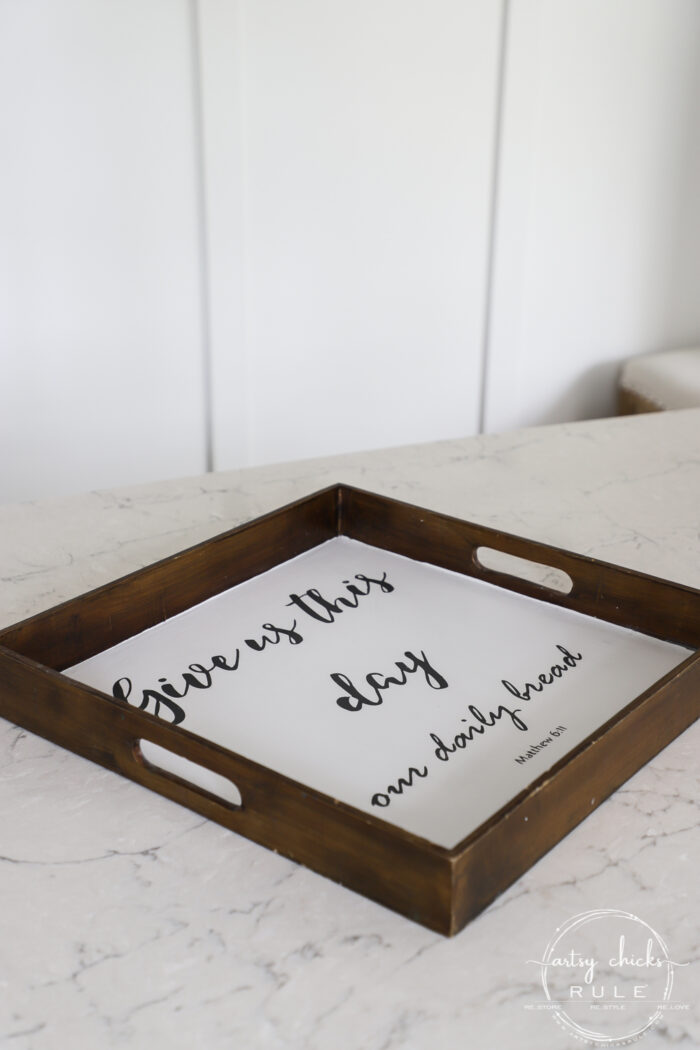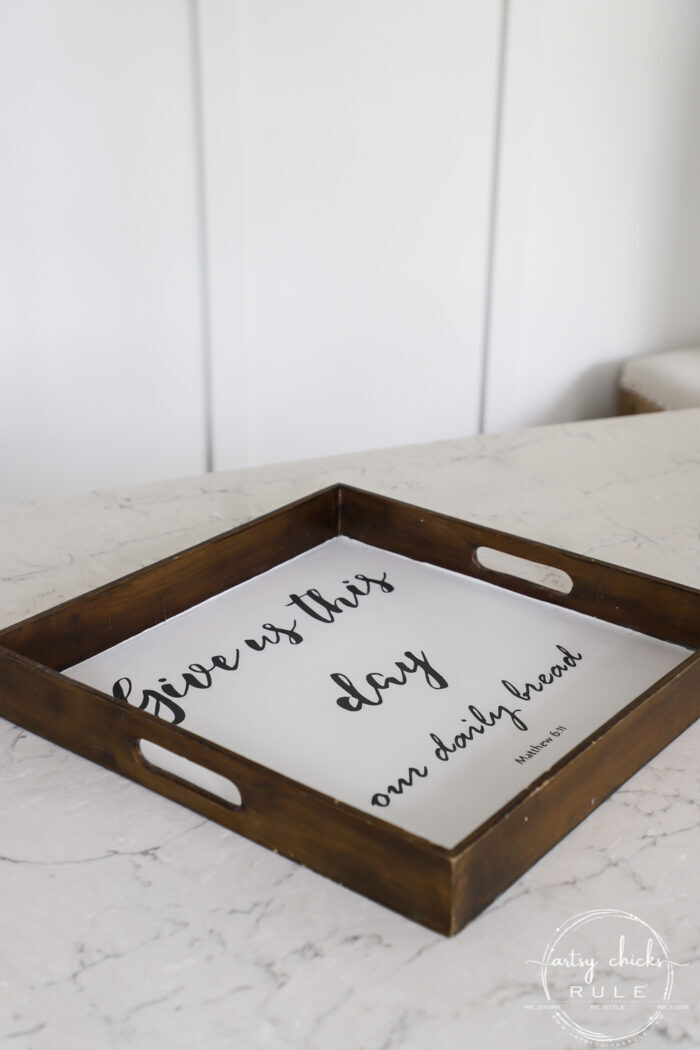 Interested to know more about our countertops?? You can read all about them >>> here.
Or even use it like this…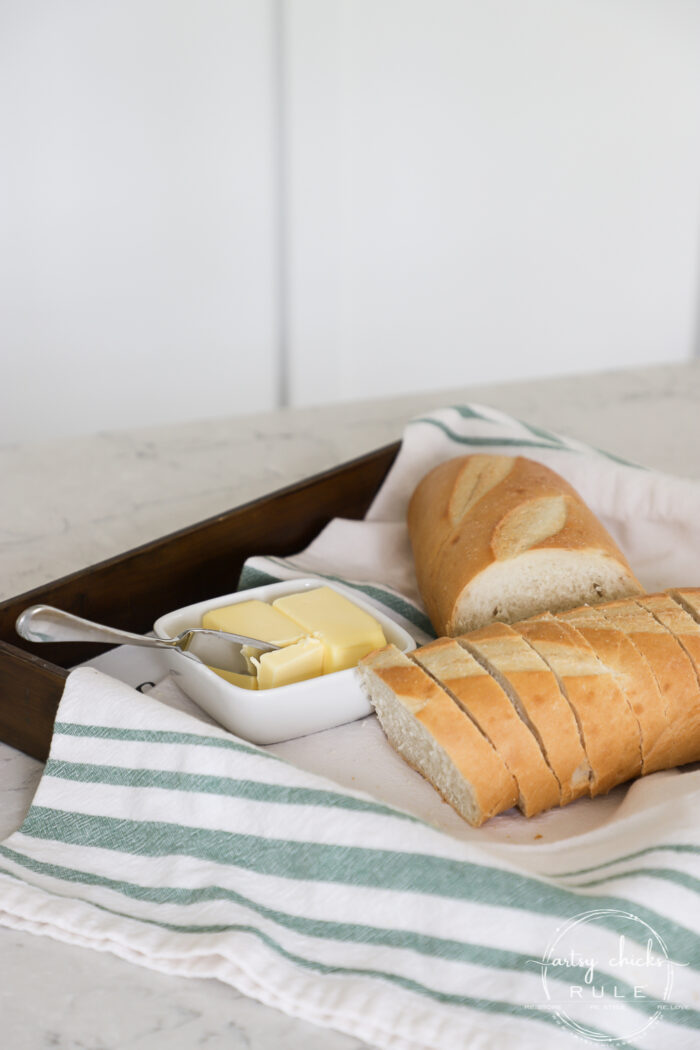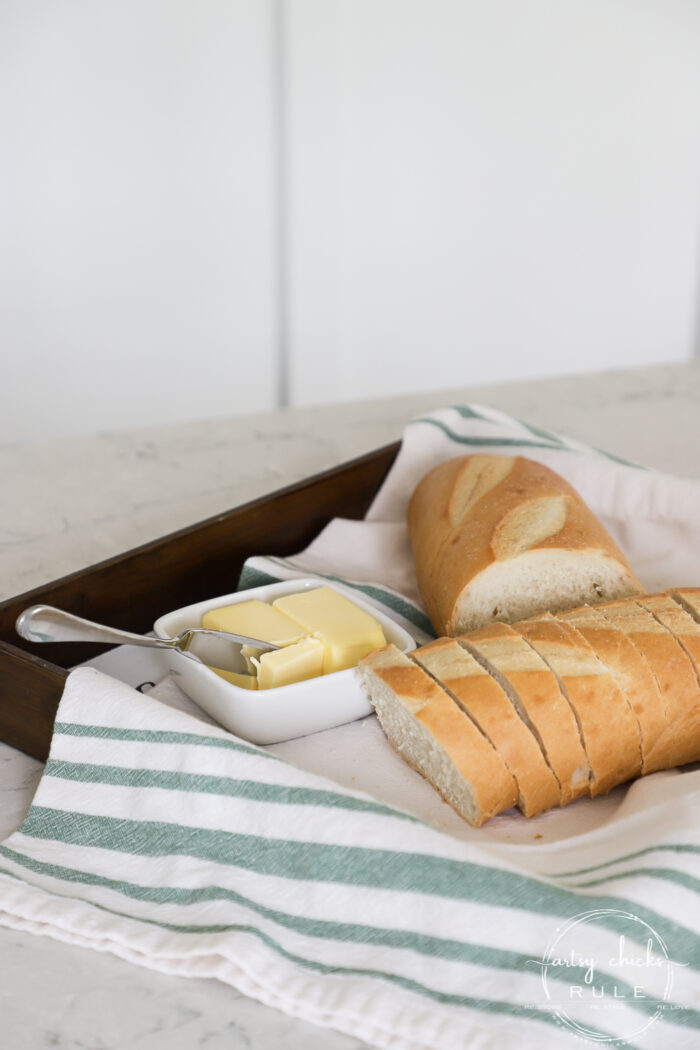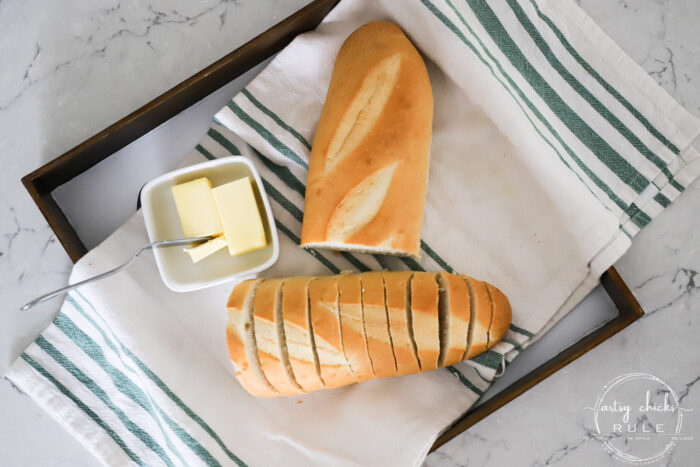 So glad this one got a new life instead of dumped in a landfill!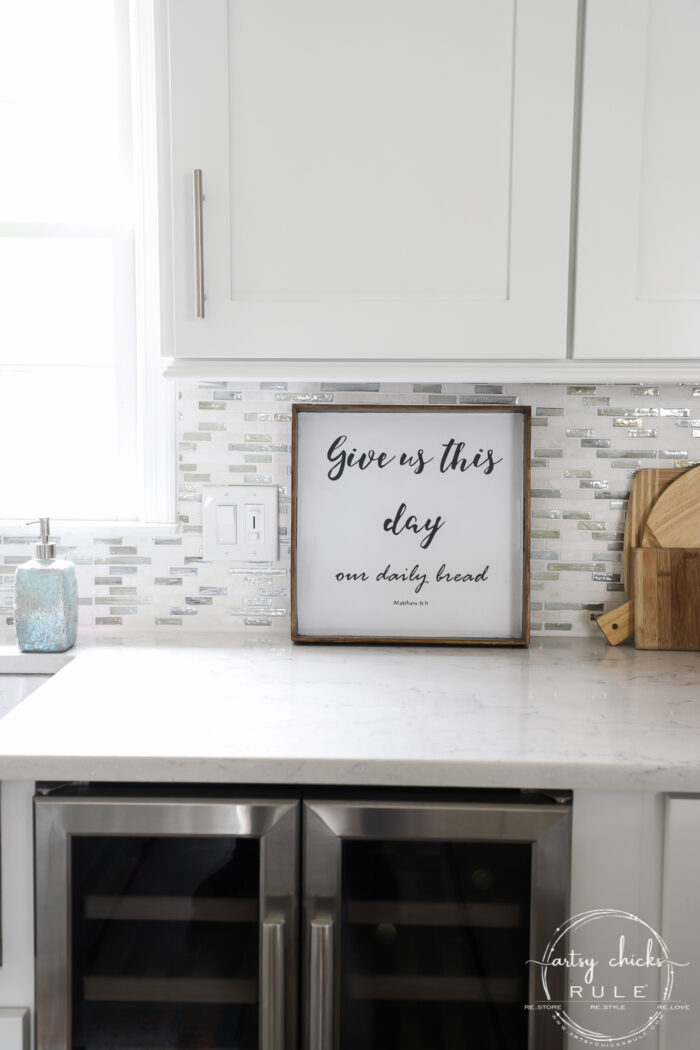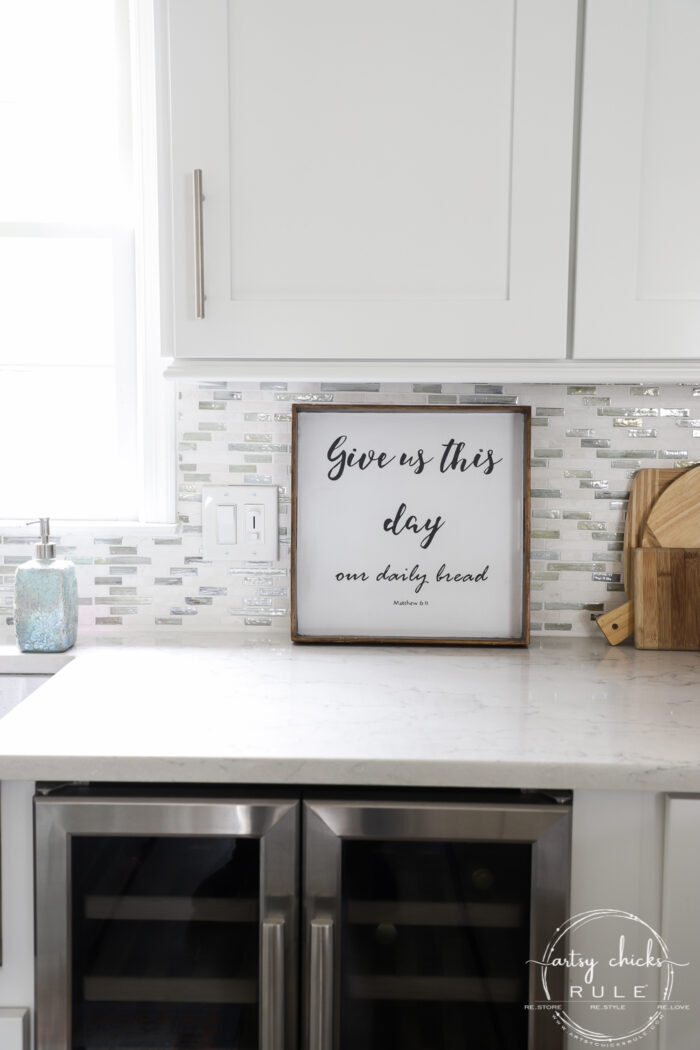 This one was really simple to make over.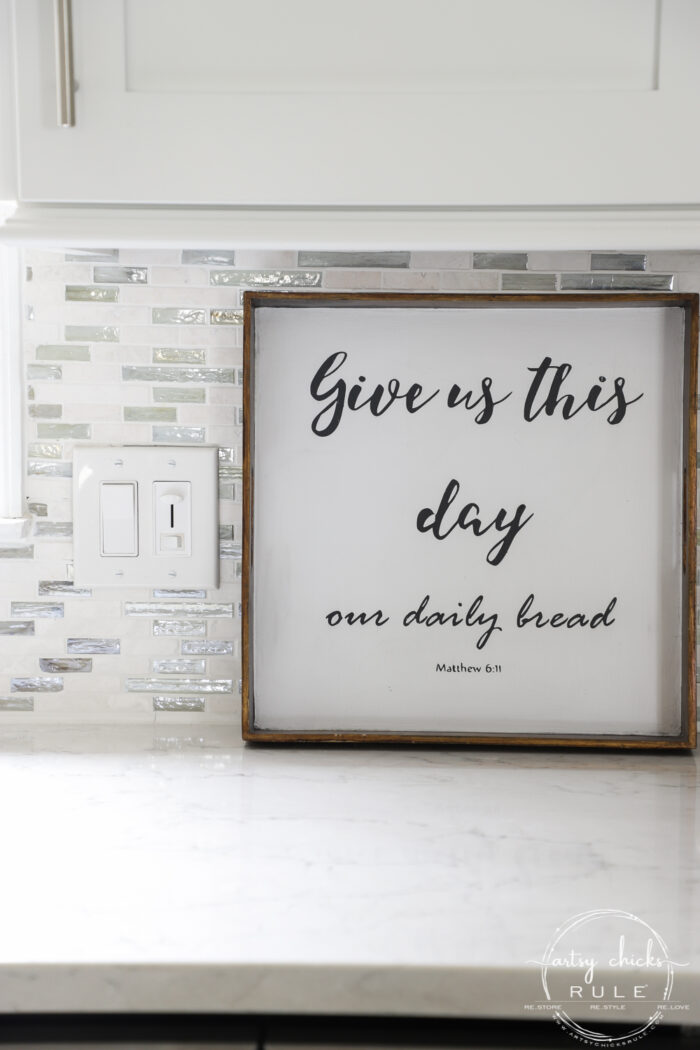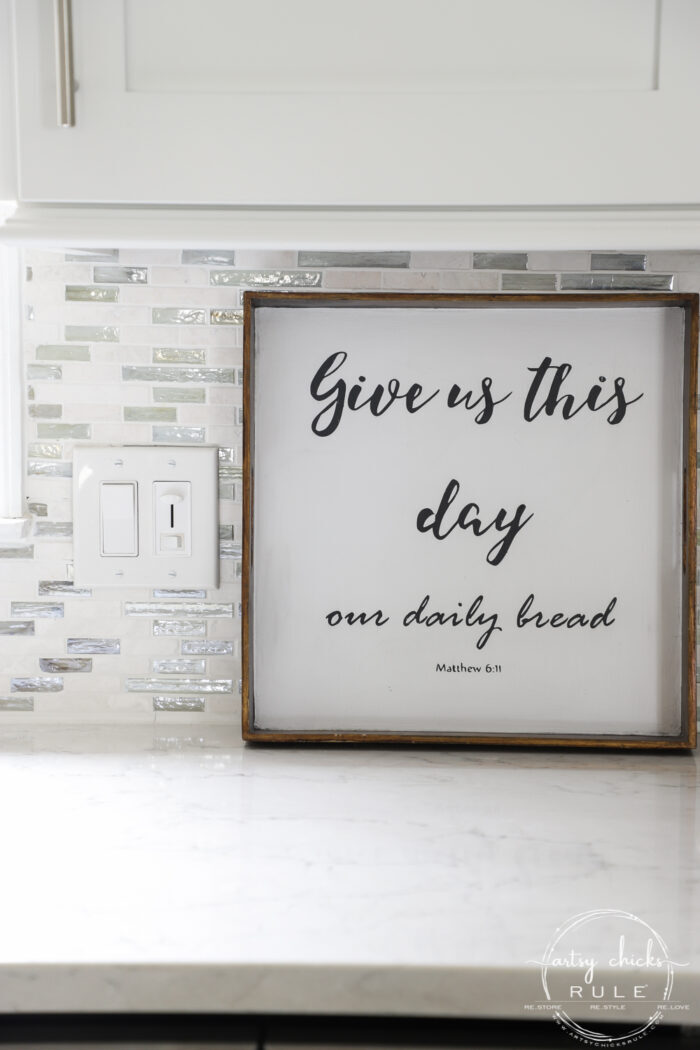 Hope you enjoyed this little thrifty makeover today. Hop on over to your local thrift store and get you something to bring home and give new life to, too. You might not have a clue (I usually don't) what you'll turn it into when you find it but it will come to you! I just look for things that I feel are in good shape, that I like the shape or style of and those I know can be painted and repurposed into something else. Even if that "something else" eludes me at the time. ;)
PIN it to save it!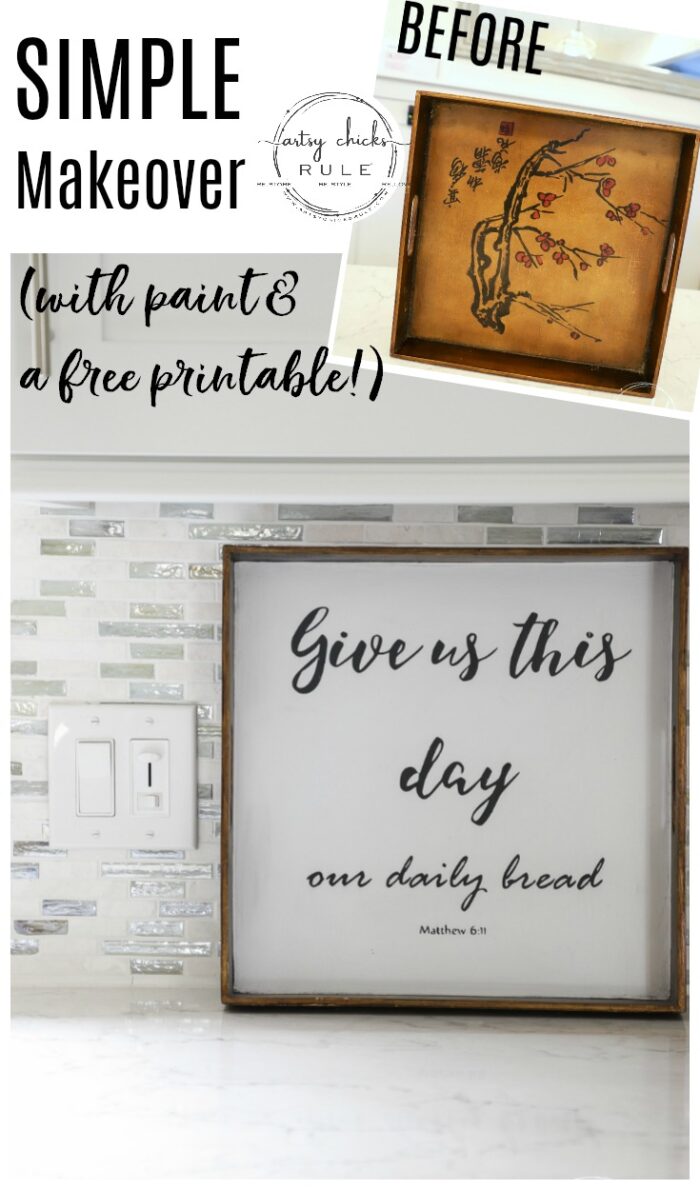 I hope you all have a wonderful weekend! It's my sweet hubby's birthday on Saturday so we will be busy having fun! (might even post a little of it over on Instagram Stories)
If you missed any of the rest of this haul's makeovers, you can see them all right here: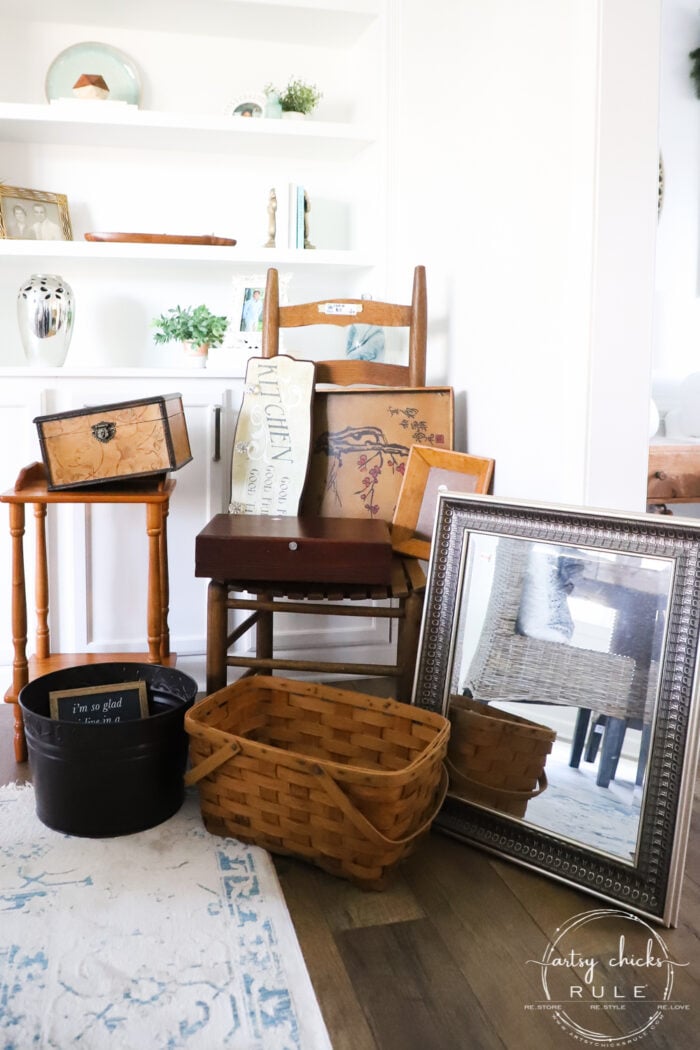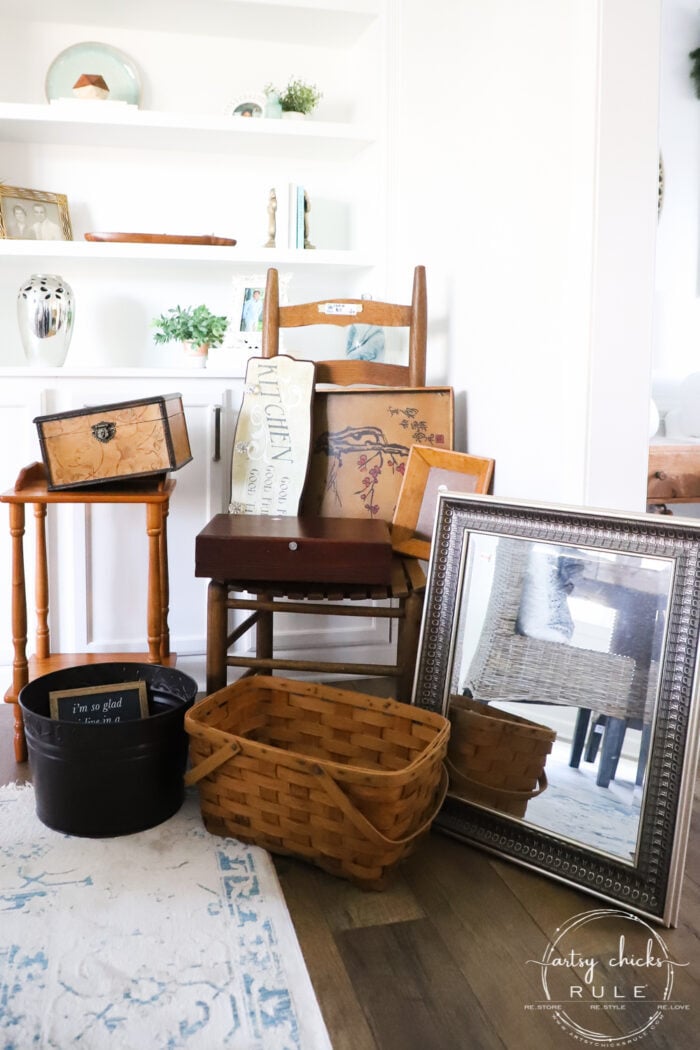 Be sure to check back next week when I share the next thing from the haul…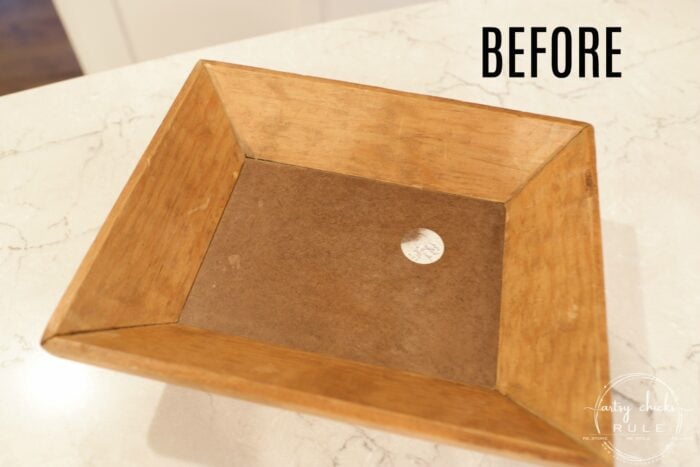 UPDATE!! See it now, here!
xo