Come Thrift Shopping With Me!
This post may contain affiliate links. Please see disclosures here.
Tag along as I take you thrift shopping with me! Fun finds, furniture and things I came across (and brought home!) from my latest thrift shopping outing.
Come thrift shopping with me!
Hello beautiful friends! I went thrift shopping last week and decided to take you all along with me. Last Thursday to be exact. It was absolutely gorgeous out (almost 70, sunny and beautiful) and my kind of shopping weather. Especially in the winter! ;)
If you follow along with me over on Instagram then you might have caught me in the stories as I took you along with me in "real-time".
If you missed that, (1.) follow me over on >>> Instagram so you won't miss next time…and (2.) I'm going to share some of it here with you today. And share what I brought home to makeover. (and what I hated to leave behind….ugh!)
So let's get thrifting!
I thankfully live in a large metropolitan area with tons of thrift stores. I think on Thursday I went to about 5 of them. I never make it to all of them on a regular basis and there are many I never make it to at all. So many thrift stores, never enough hours in a day.
I do have my favorites though and those are the ones I hit up the most.
Here's what I found at my first Goodwill stop.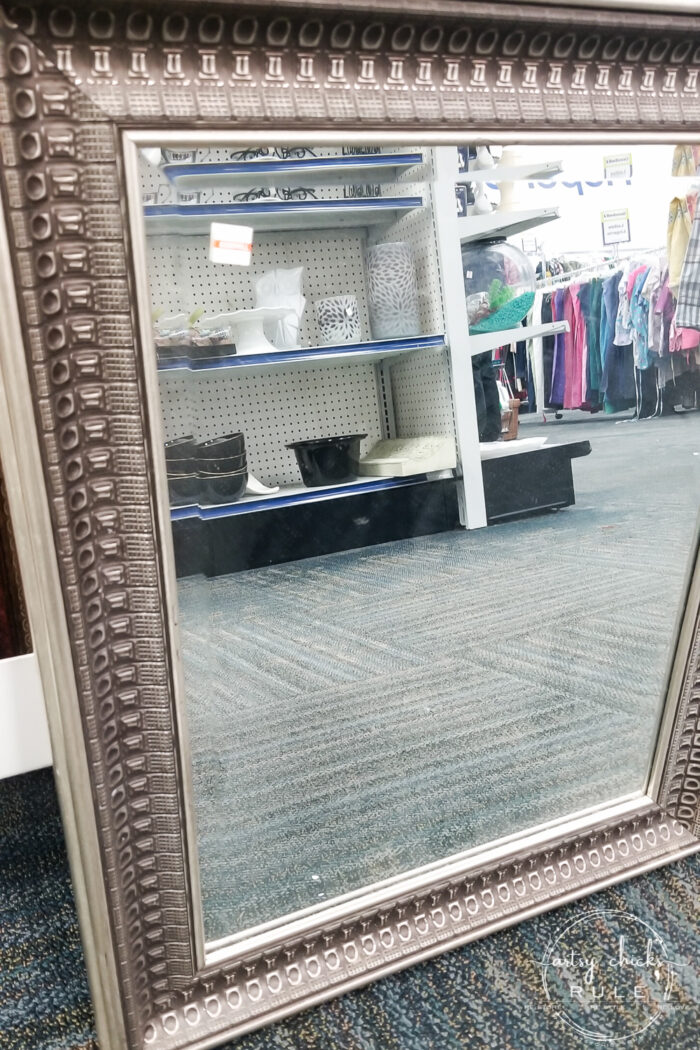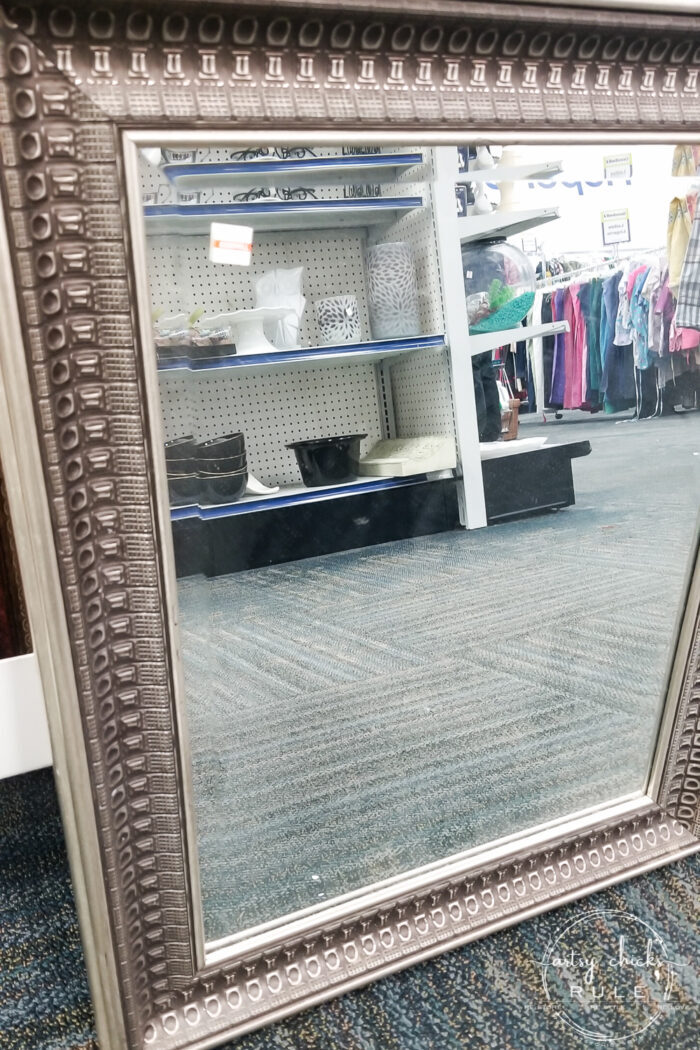 This large $6 mirror. Such a great deal for a heavy (non-plastic framed) mirror. If you don't love the color, you can always just paint it!
Mirrors can be pricey so the thrift store is a great place to find them.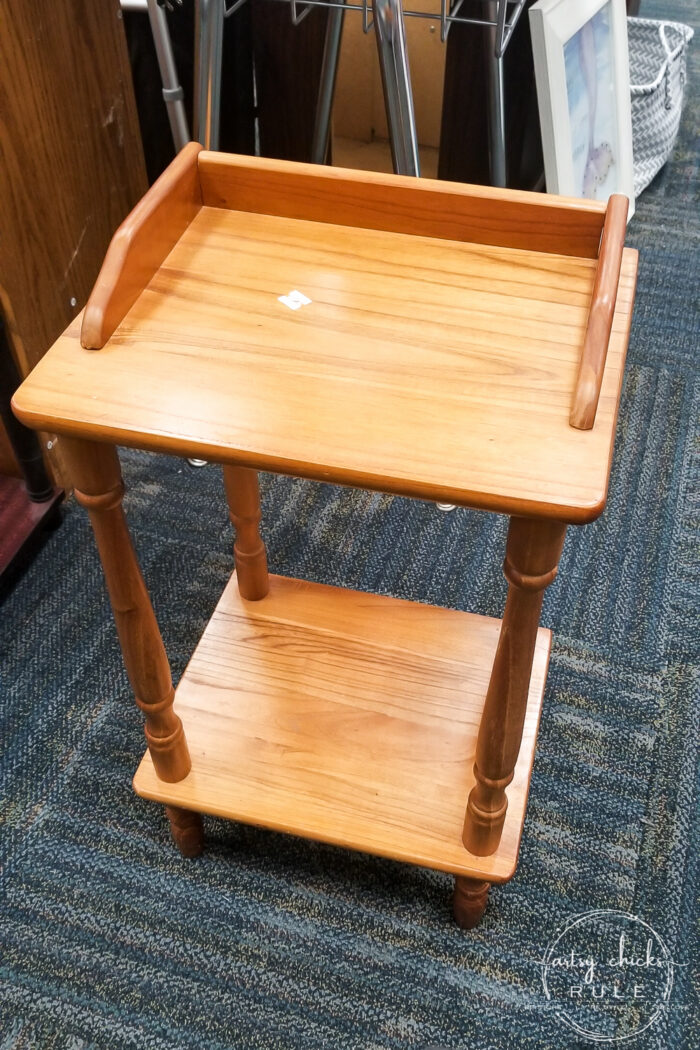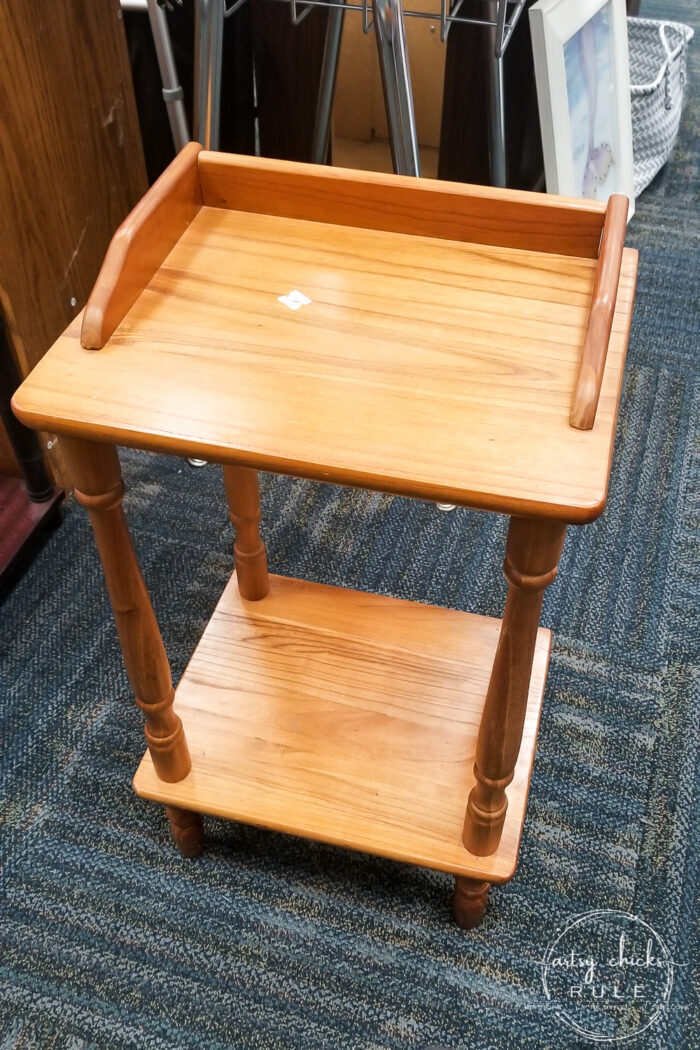 FOUR dollars. This little table can so cute and for $4, how can you beat it?
Okay, I had a few other things I found at this Goodwill, but you'll just have to wait until you scroll down a bit to see.
Now on to the ReStore.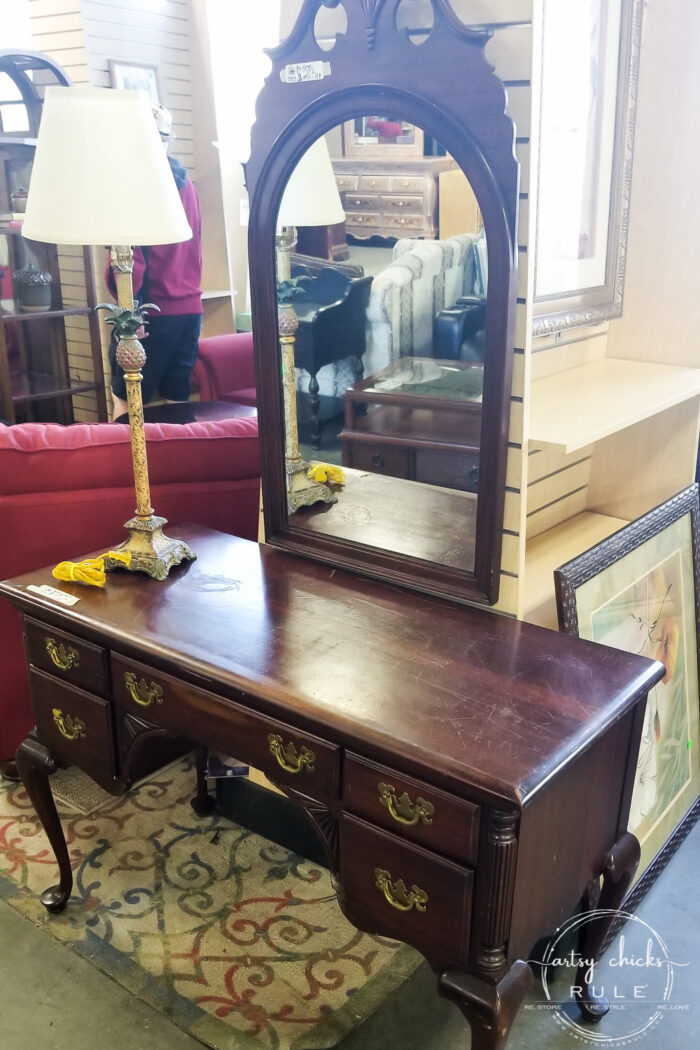 We have an ahhhhmazing ReStore where I live. SO good for furniture.
Just wait till you see all the treasures I found here like this beauty for $129.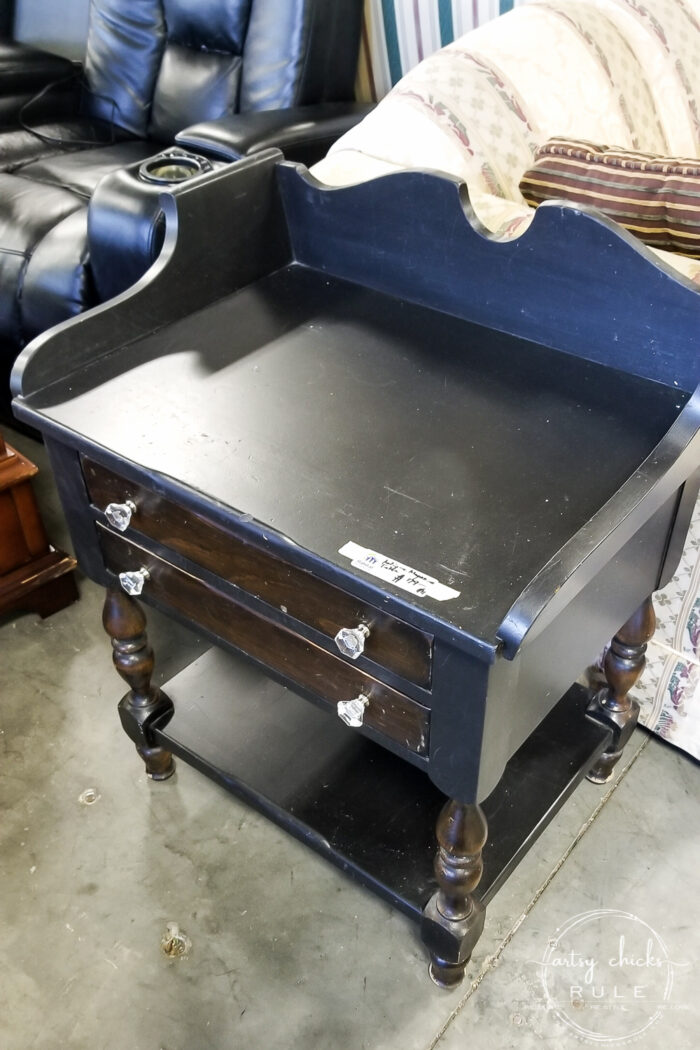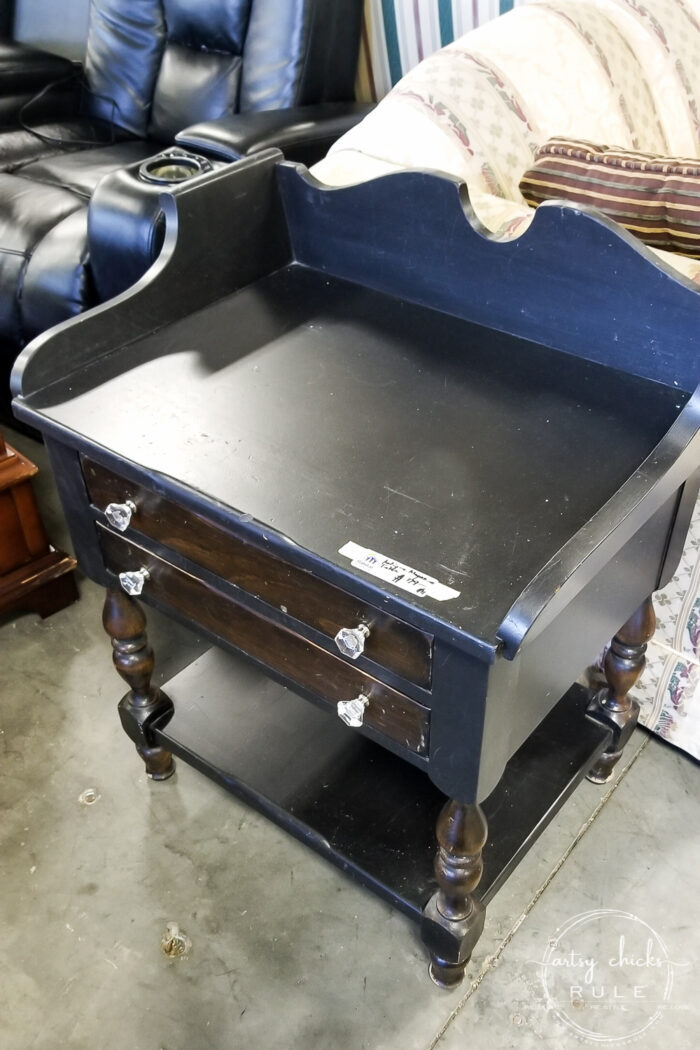 This fun little table…but at $79 was a little more than I wanted to spend.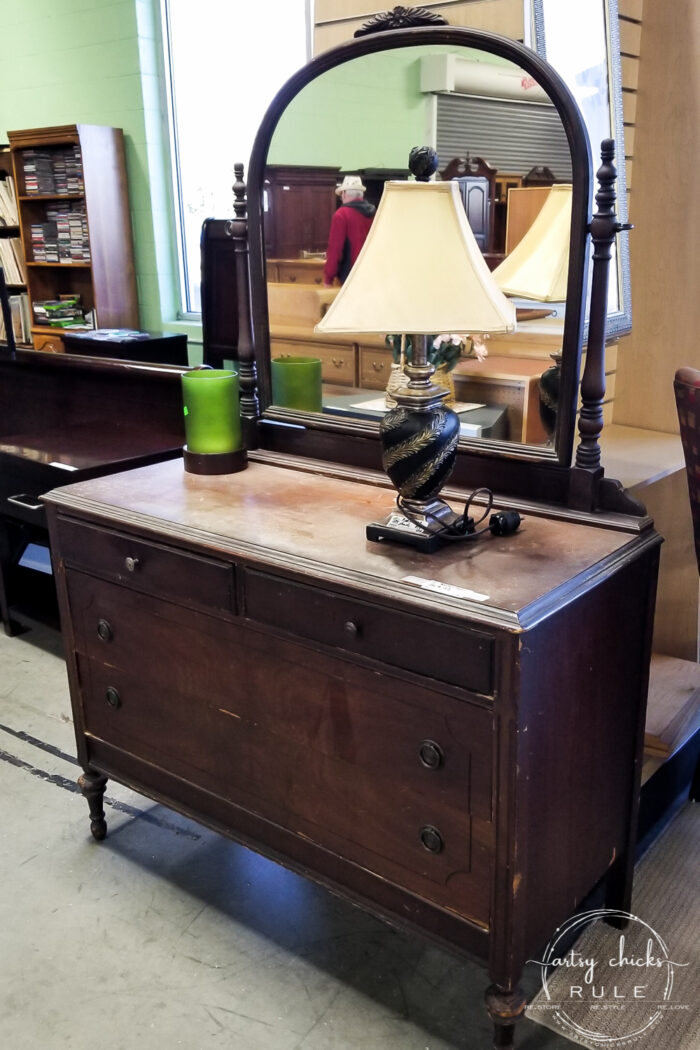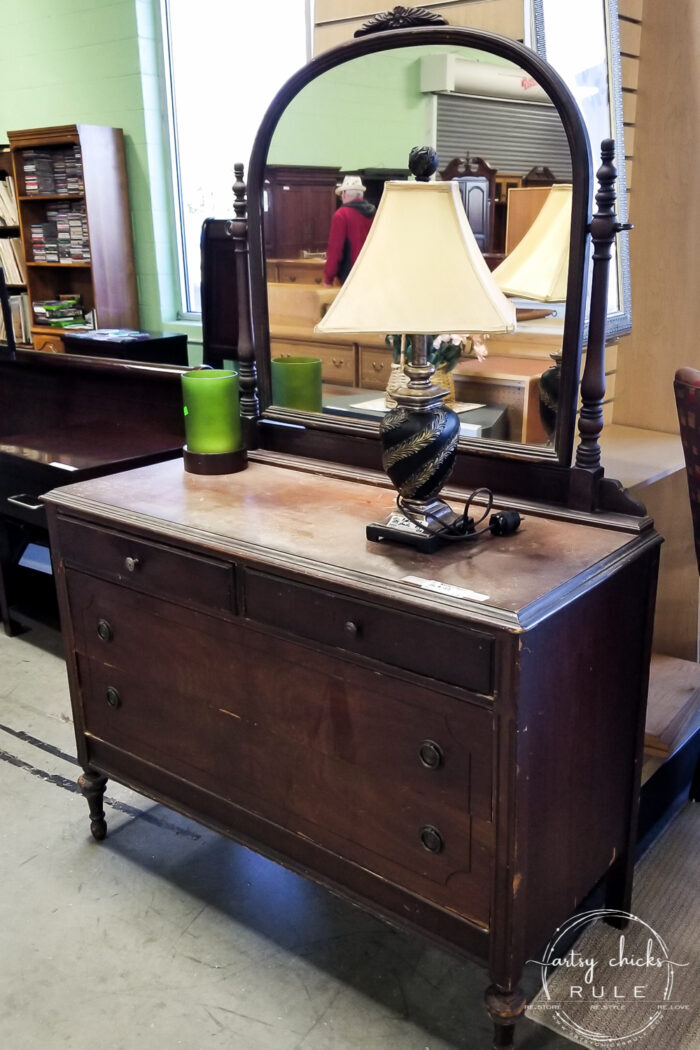 I would have loved to bring this one home ($99) but I wasn't out looking for large-ish furniture and you know why!!! Haha >>> THIS <<< the large pieces that I'm determined to get done first. (and I started on them..yay! If you follow over on Instagram, you probably saw one or two of the pieces I was working on this past weekend)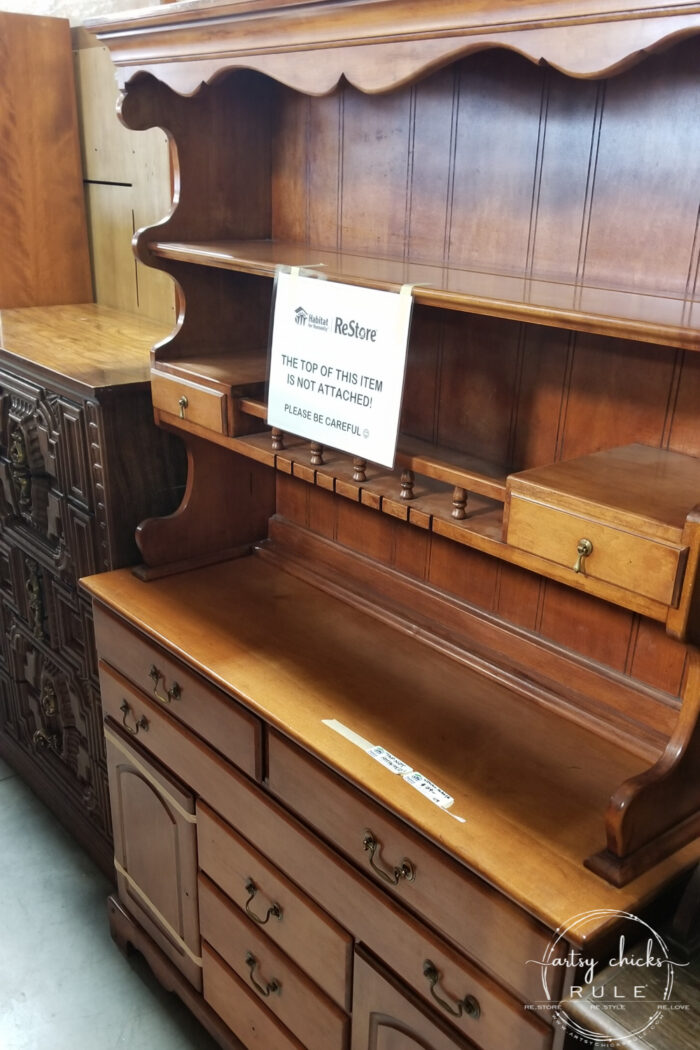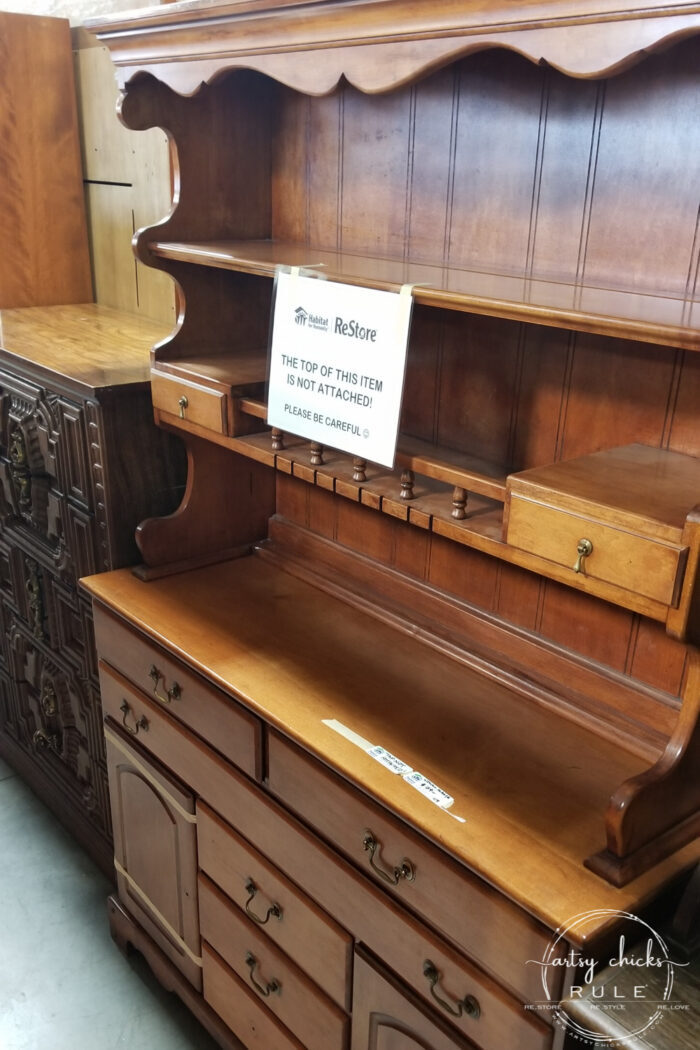 How cute would this be painted and in a coastal or farmhouse styled home??
So cute! And with solid wood and in good shape for $79….steal.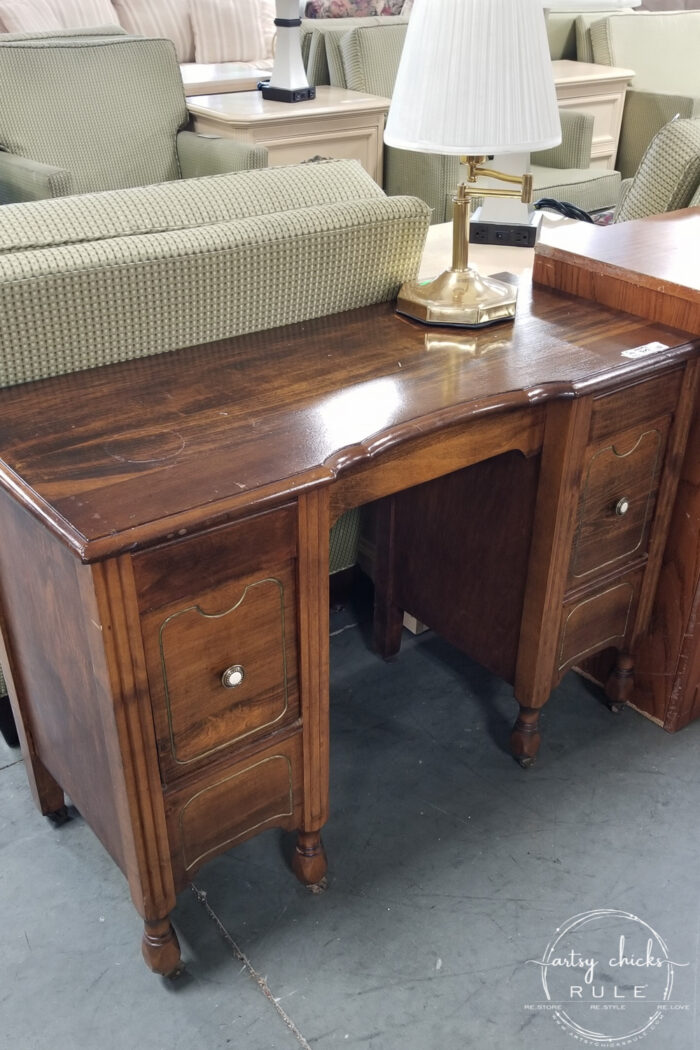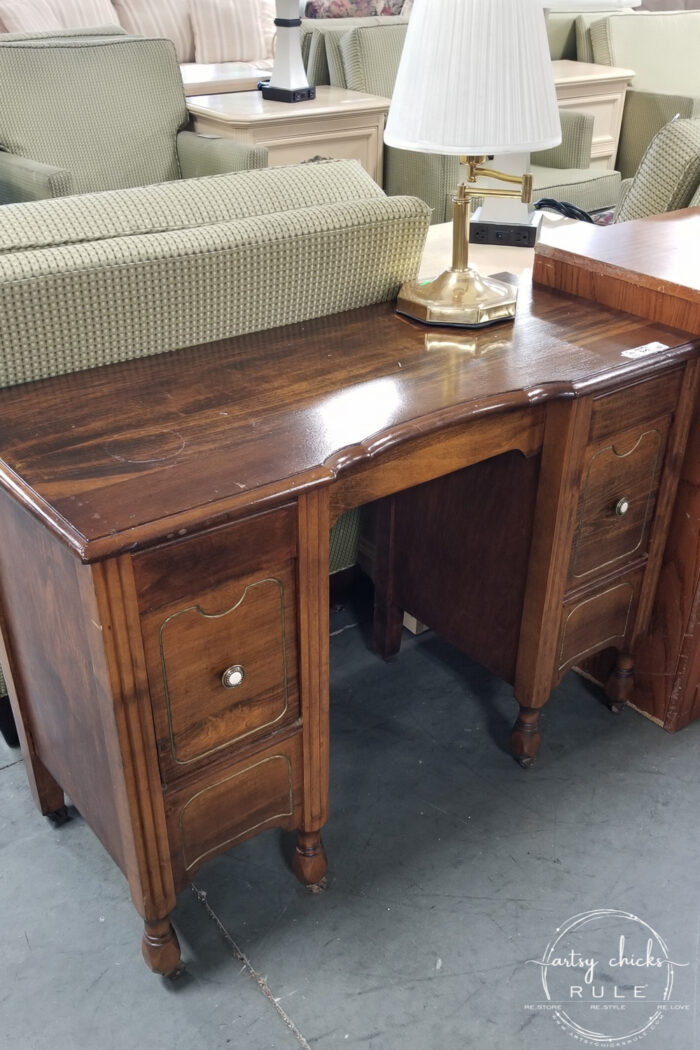 Desk… $65
Rows and rows (and rows) of furniture.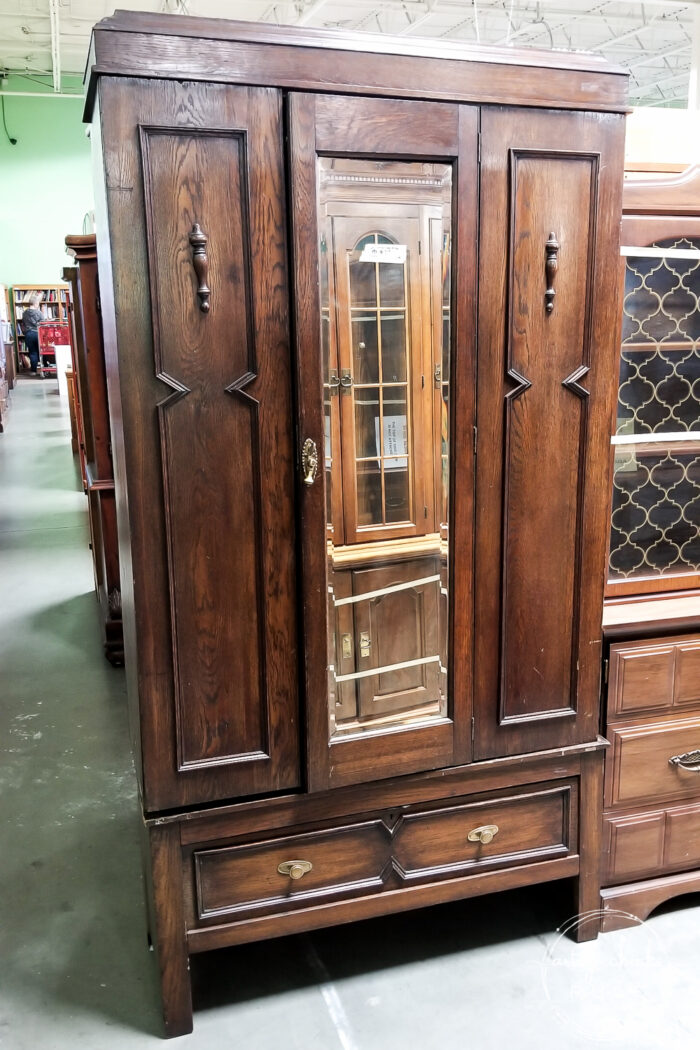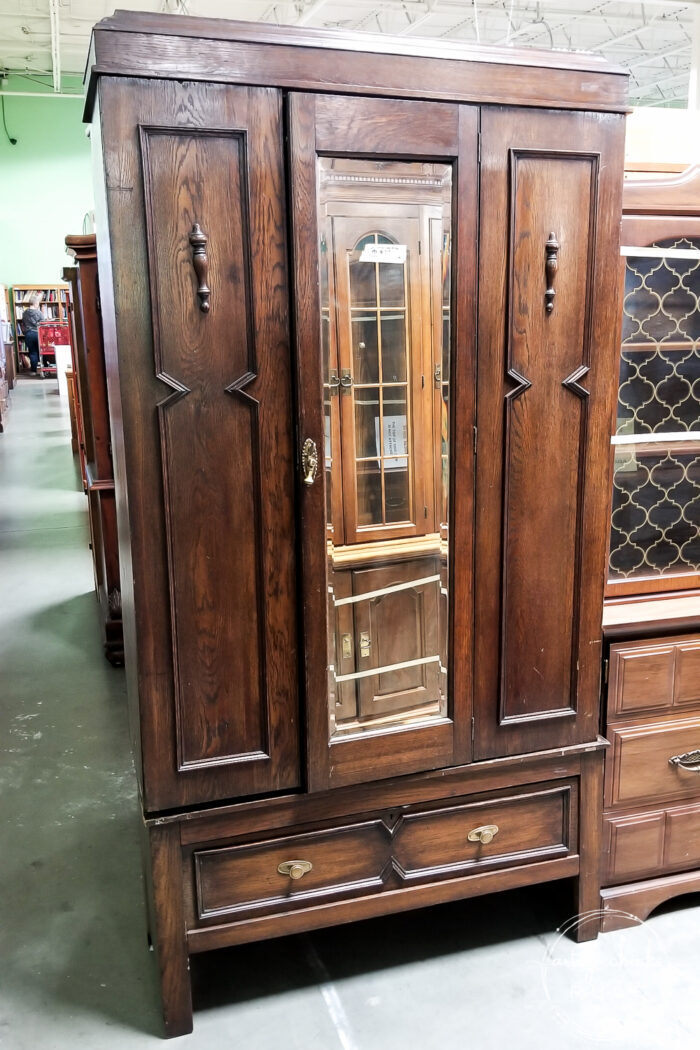 Okay, y'all, it was almost a sin to leave this vintage one behind. This was my absolute favorite find of the day!!
Want to know how much?? What do you think?? ……… probably not $59!!….but that's how much this beauty was.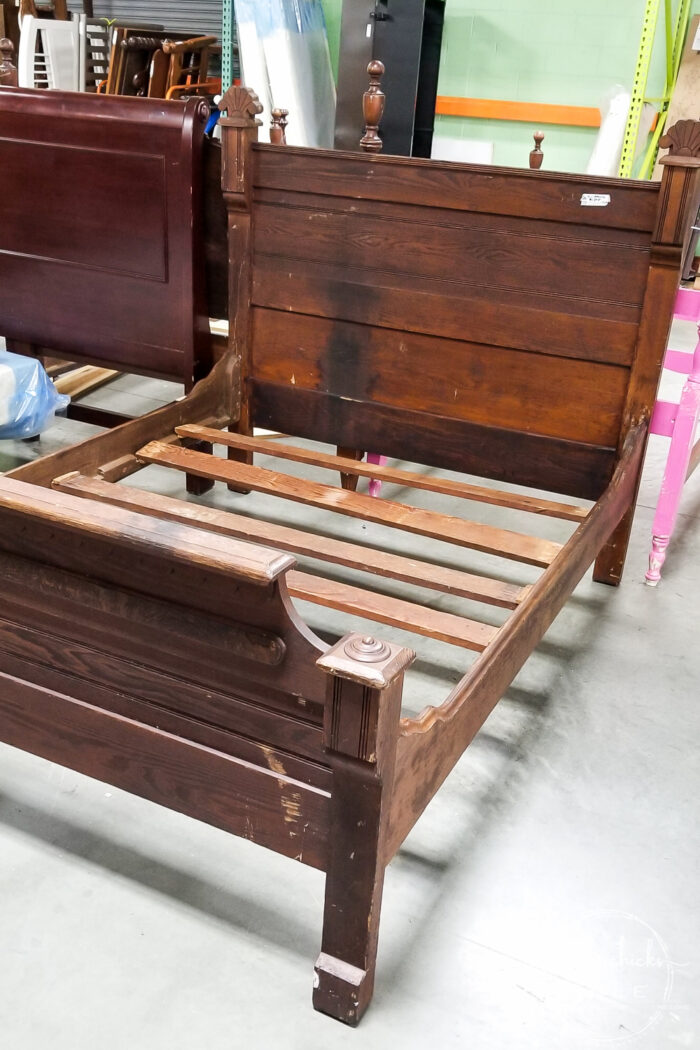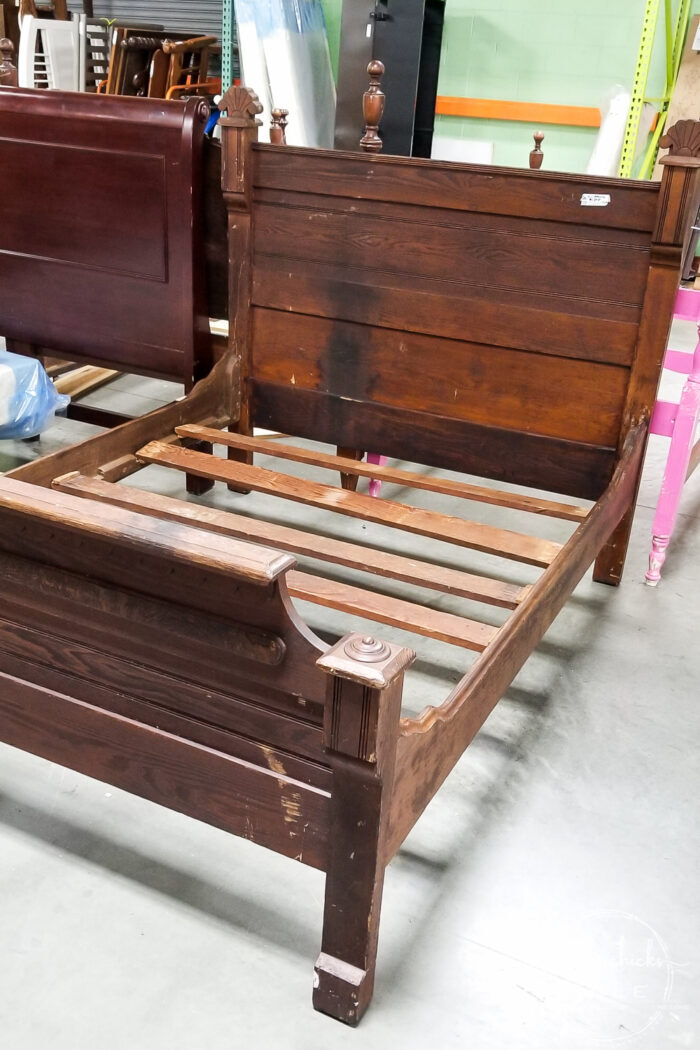 This bed frame would be stunning restained. Oh my…just love it. $129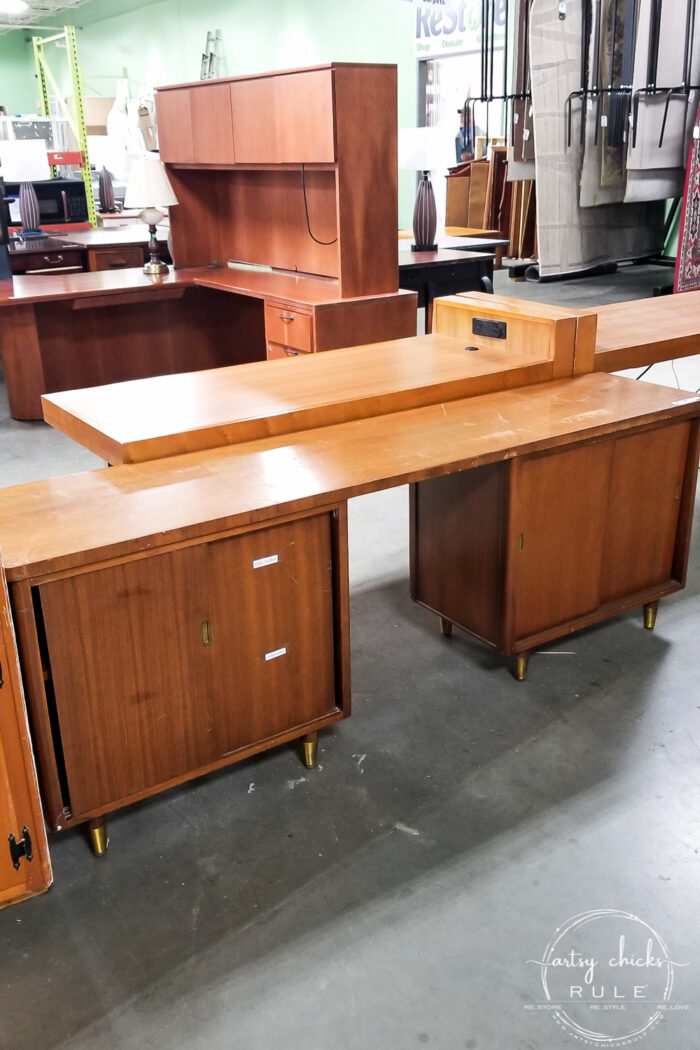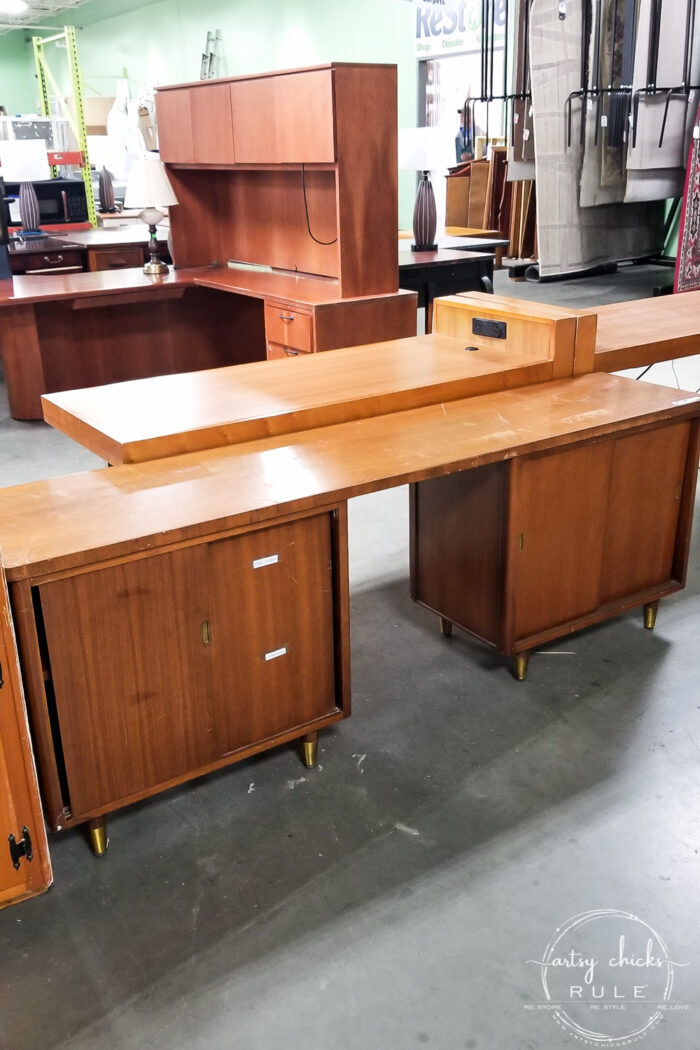 I love this vintage MCM desk. It would make a great TV console too. I forgot to make note of the price on this one but think it was around $50 or $60.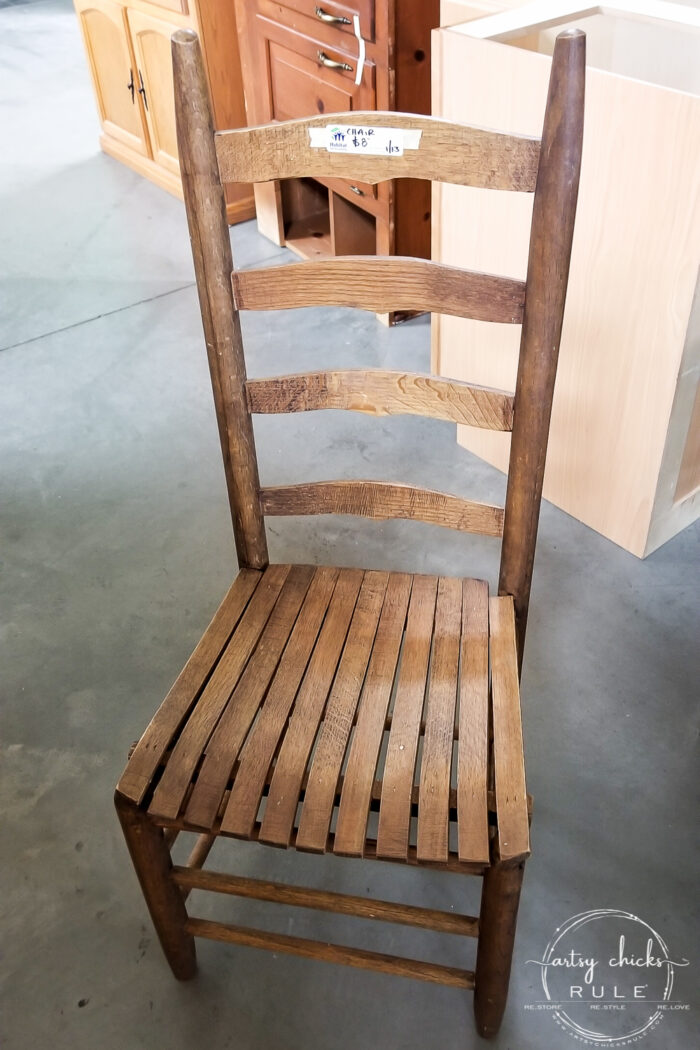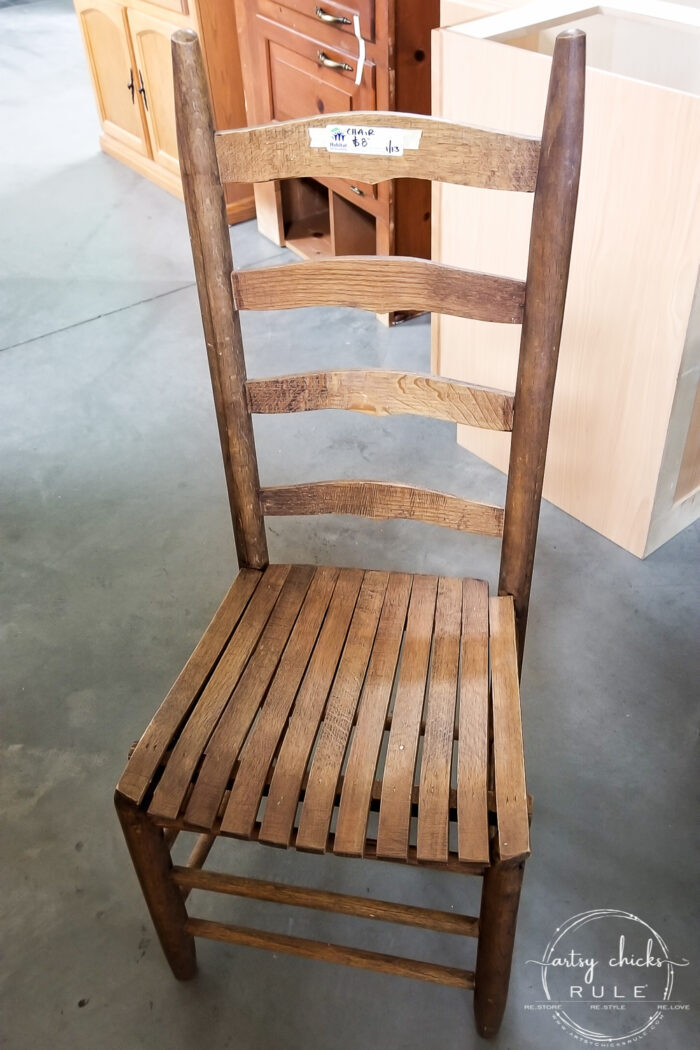 $8 for this very solid, sturdy, well-made chair.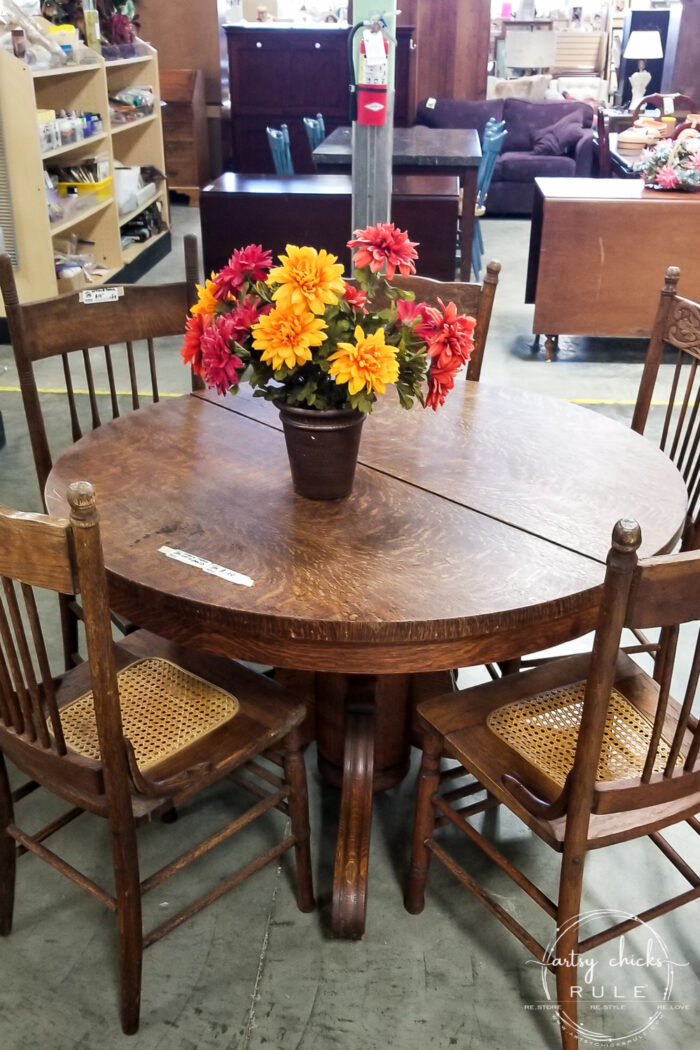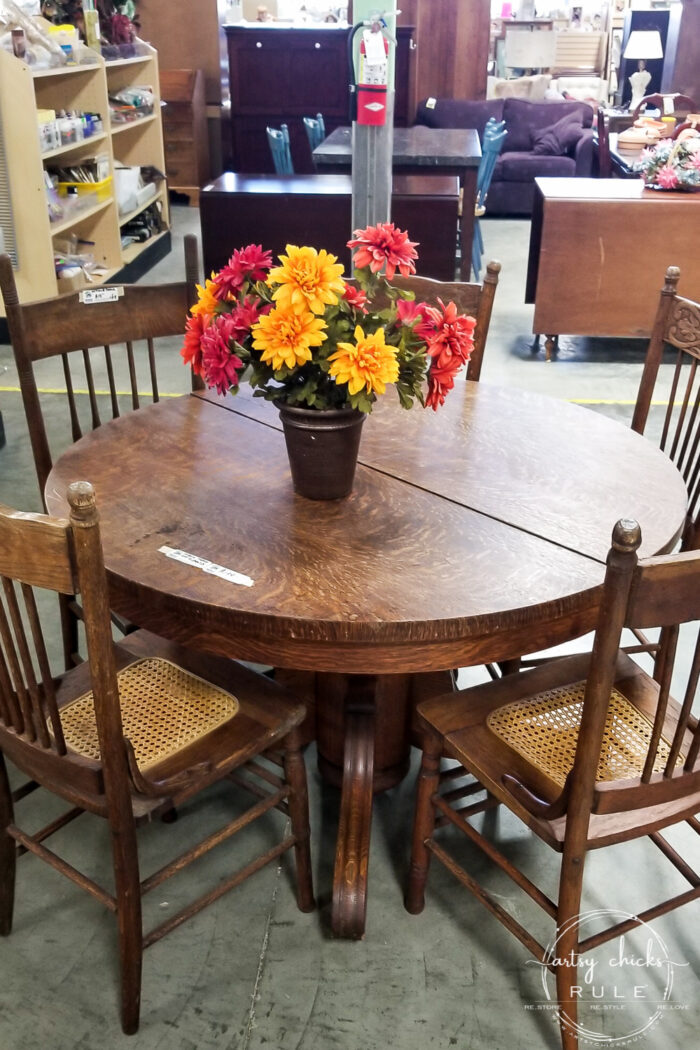 They always have tons of dining sets on the other side of the store too. This was just one of them. $199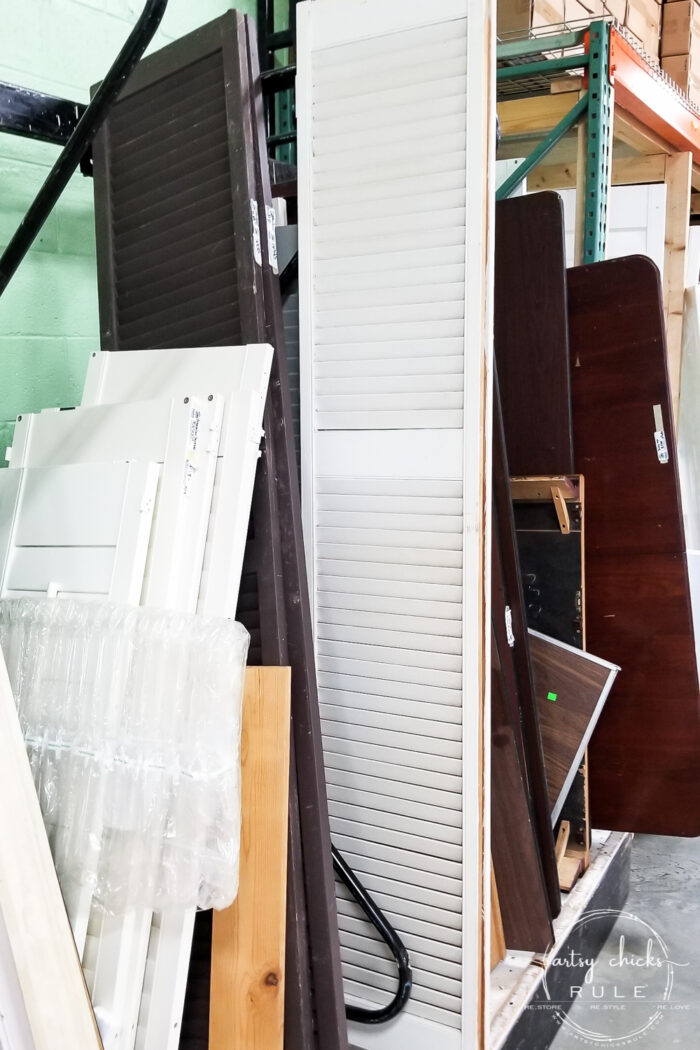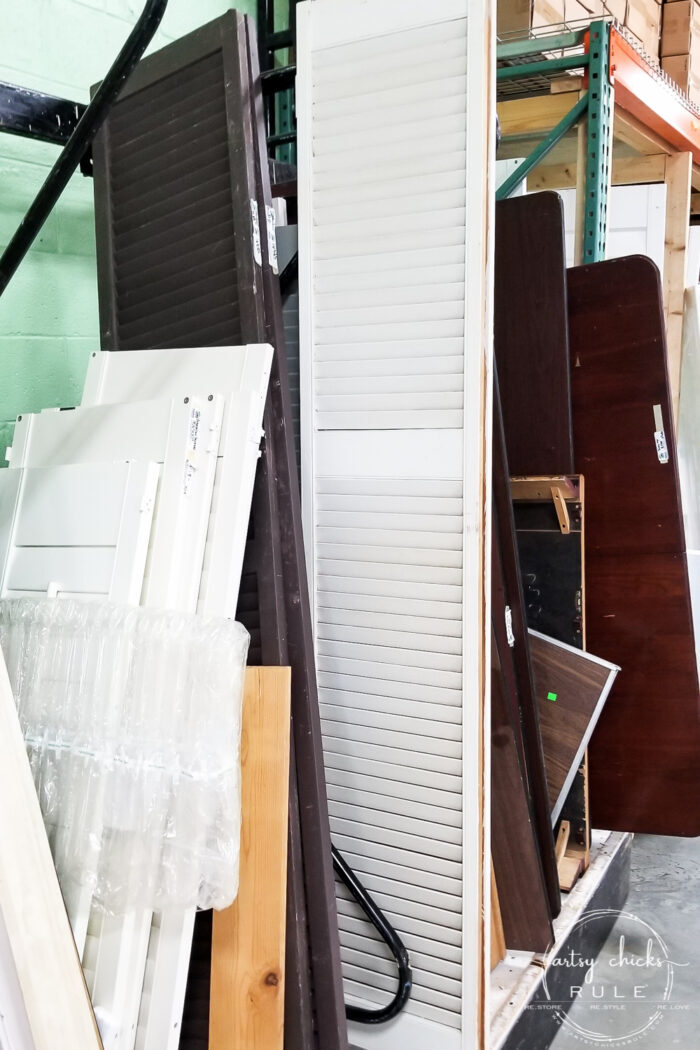 Lots of bi-fold doors and shutters. Those white ones are just like the ones I found years ago and use as "shutters" on each side of our french doors in the living room…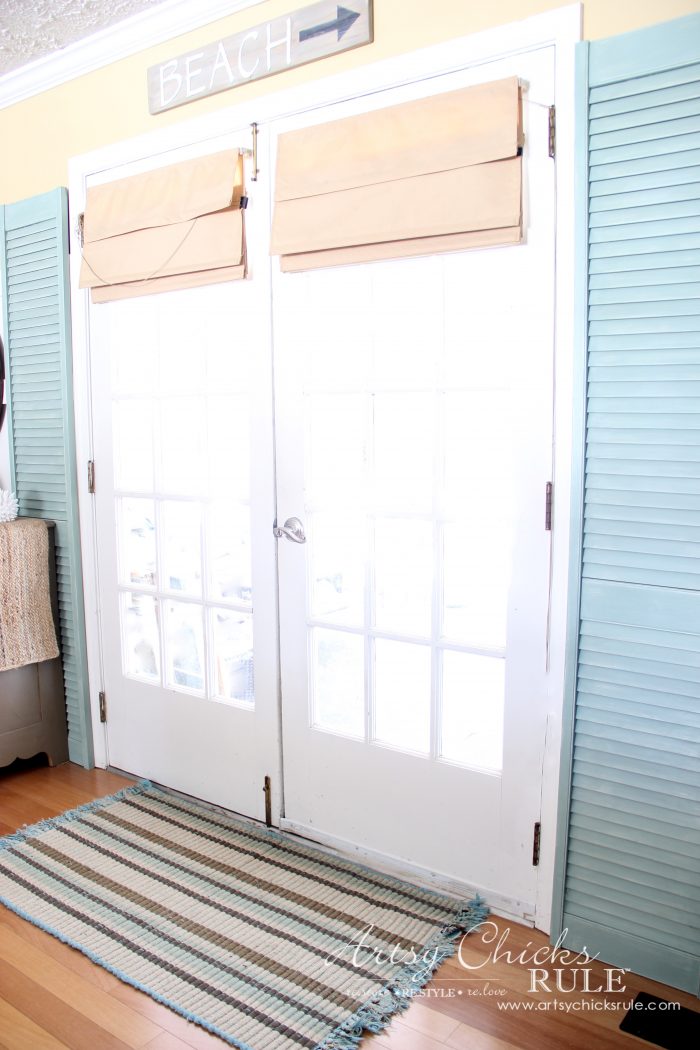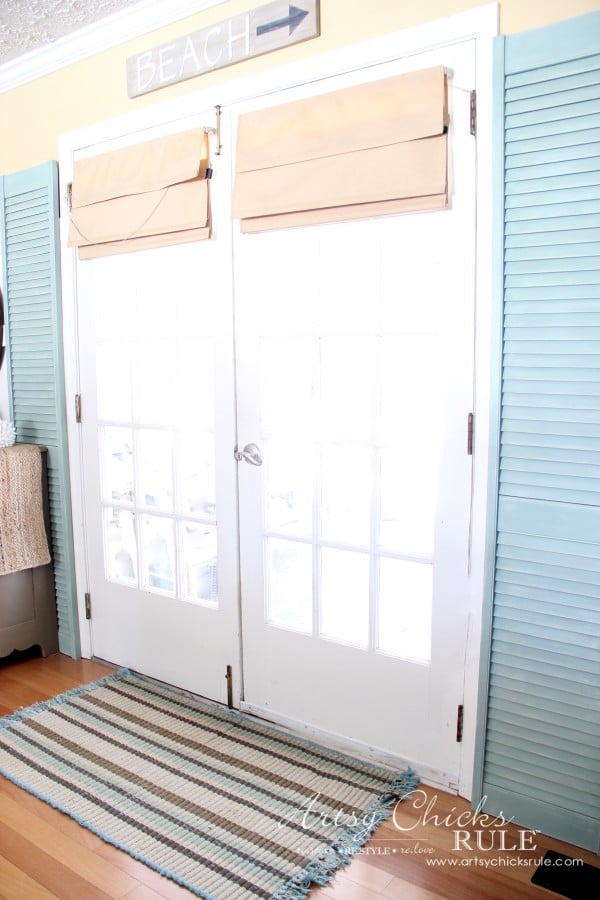 …and another set I found to use out on our screened porch.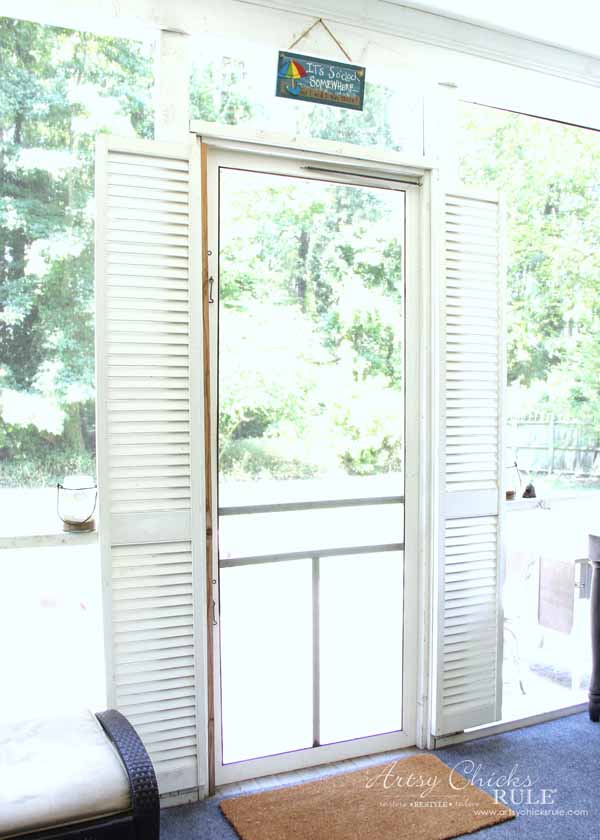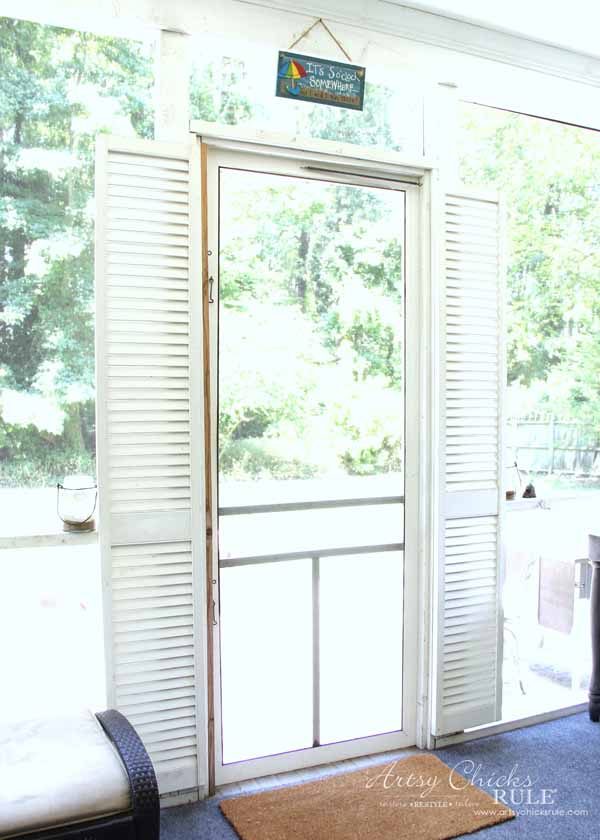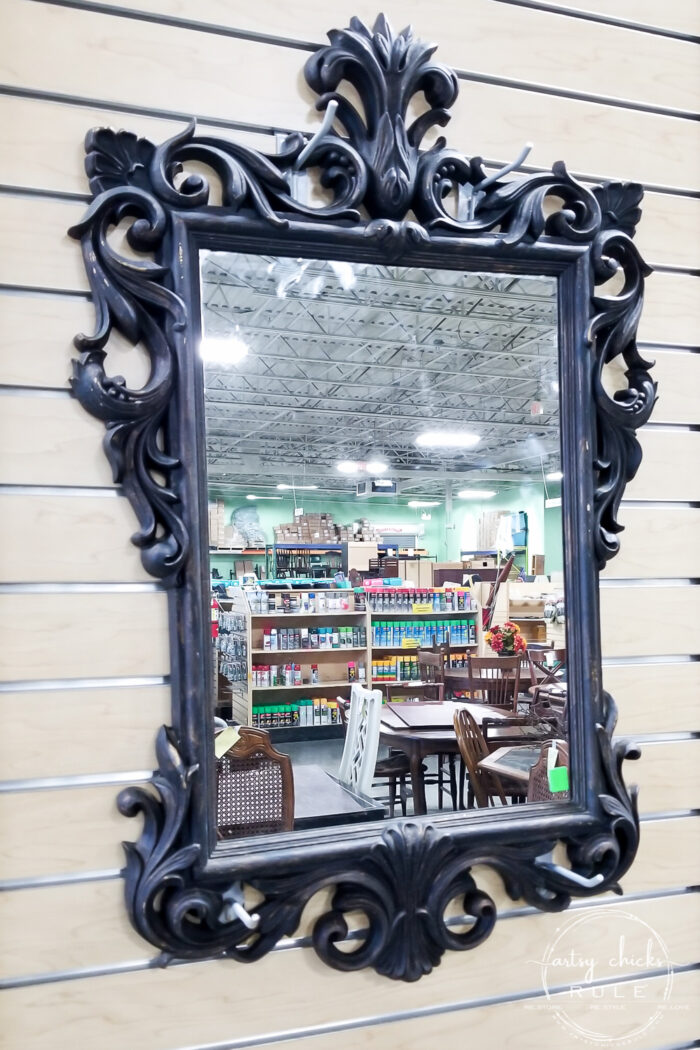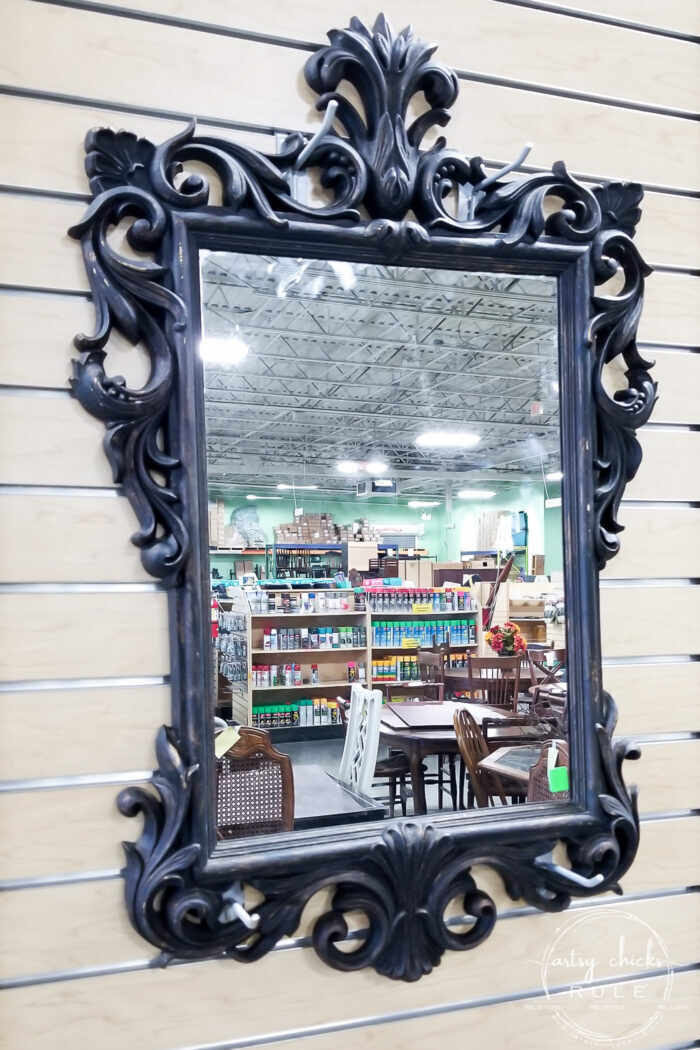 Kind of a cool mirror. I think it was $10. I think I'd paint it as it looks a little creepy this way to me. It would be fun on your porch for Halloween though! Or painted white or gold for another use.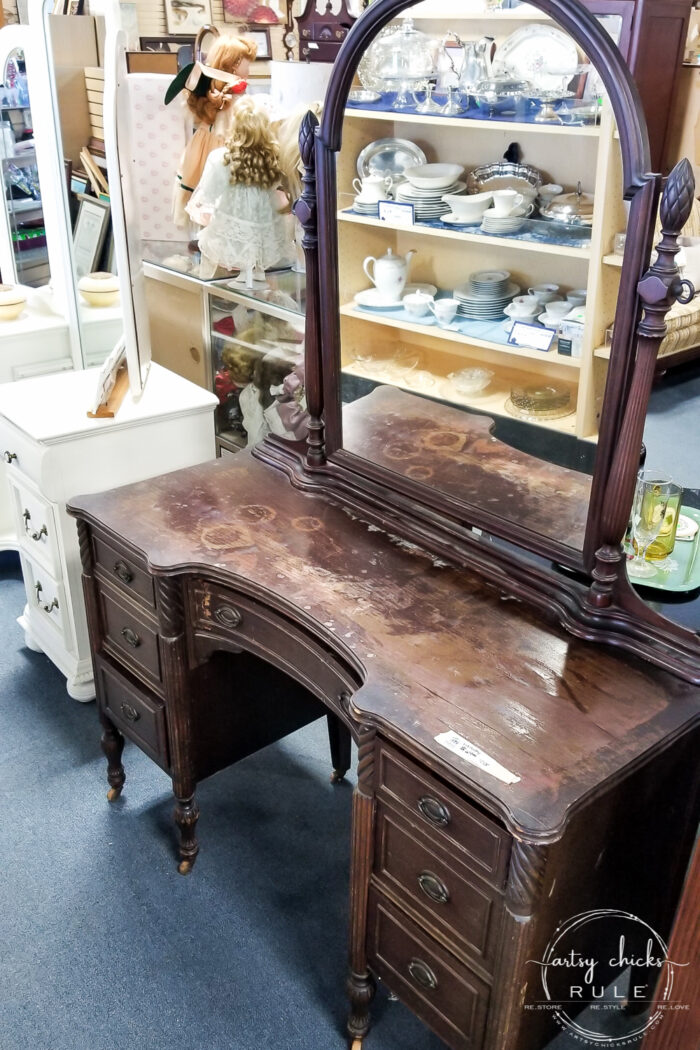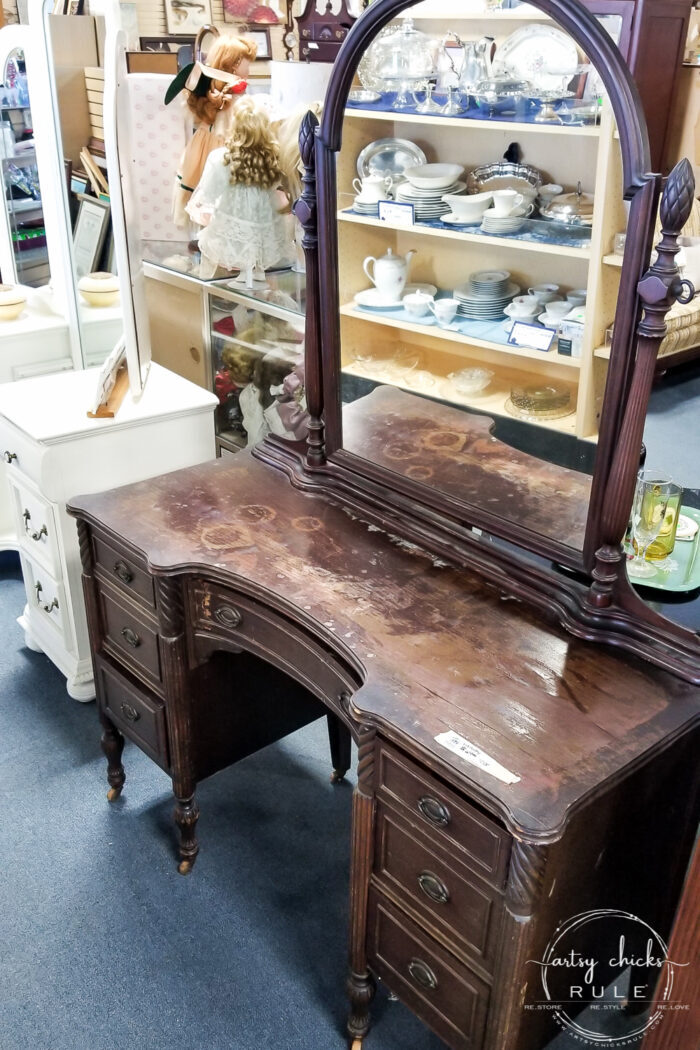 SO many lovelies this visit. $69 for this one. Gosh, I wanted to take them all home with me.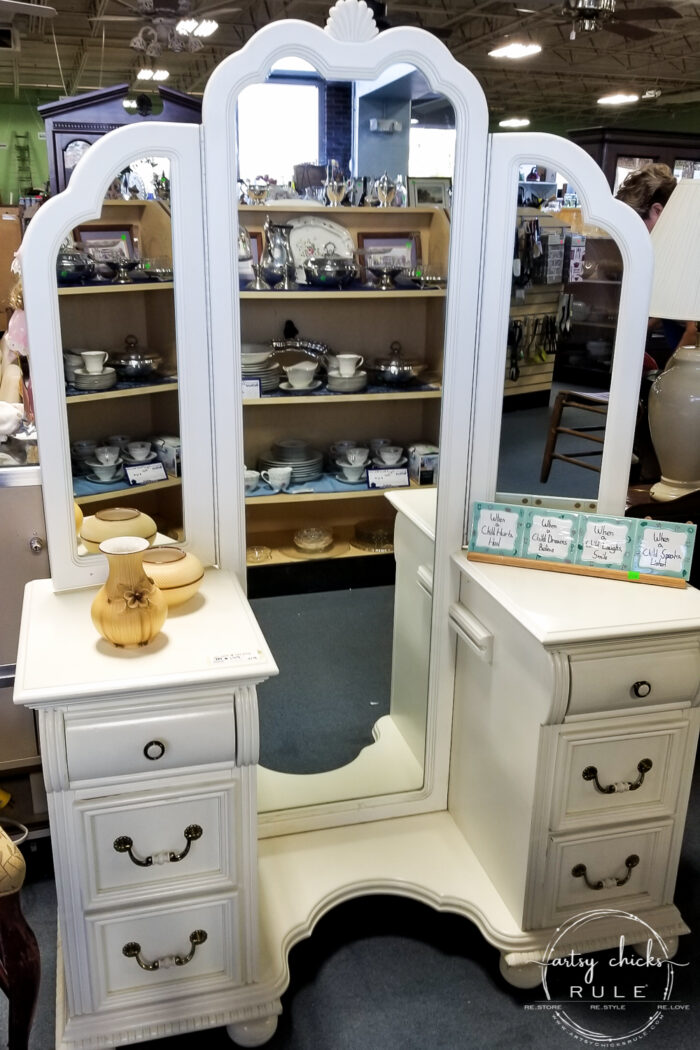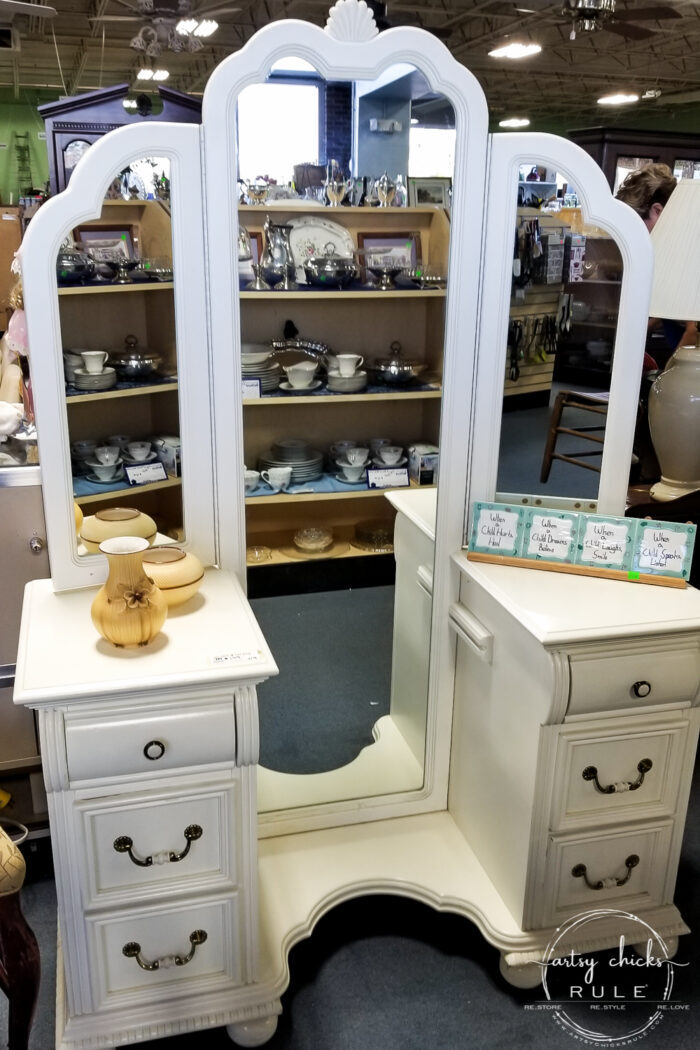 I thought this one was kind of fun and would be great in a young girl's room. I think it was $159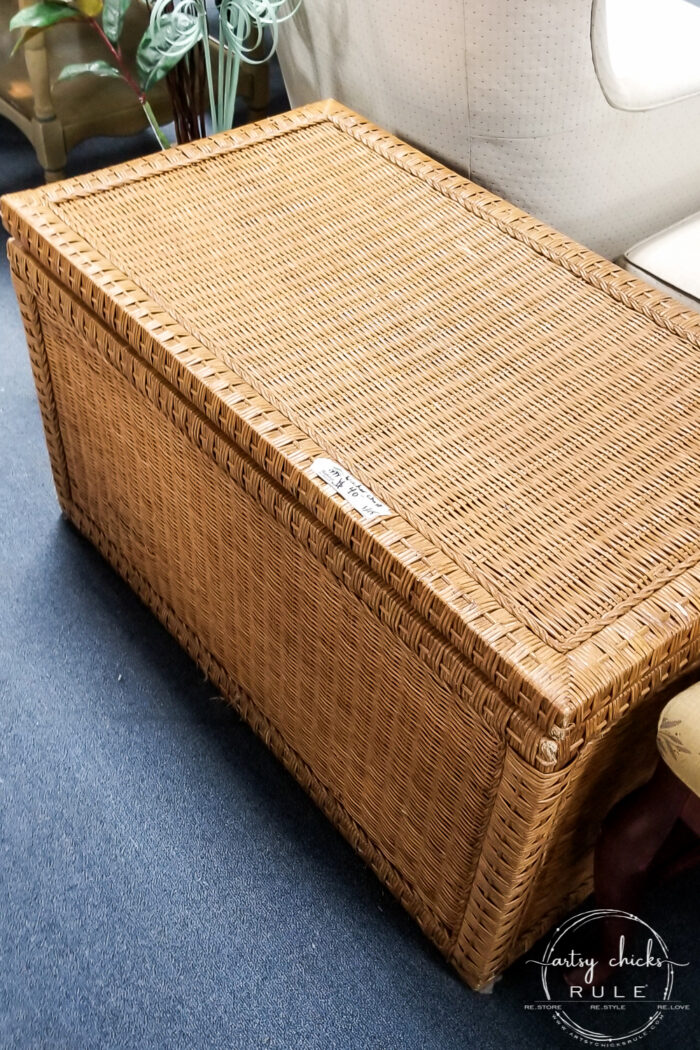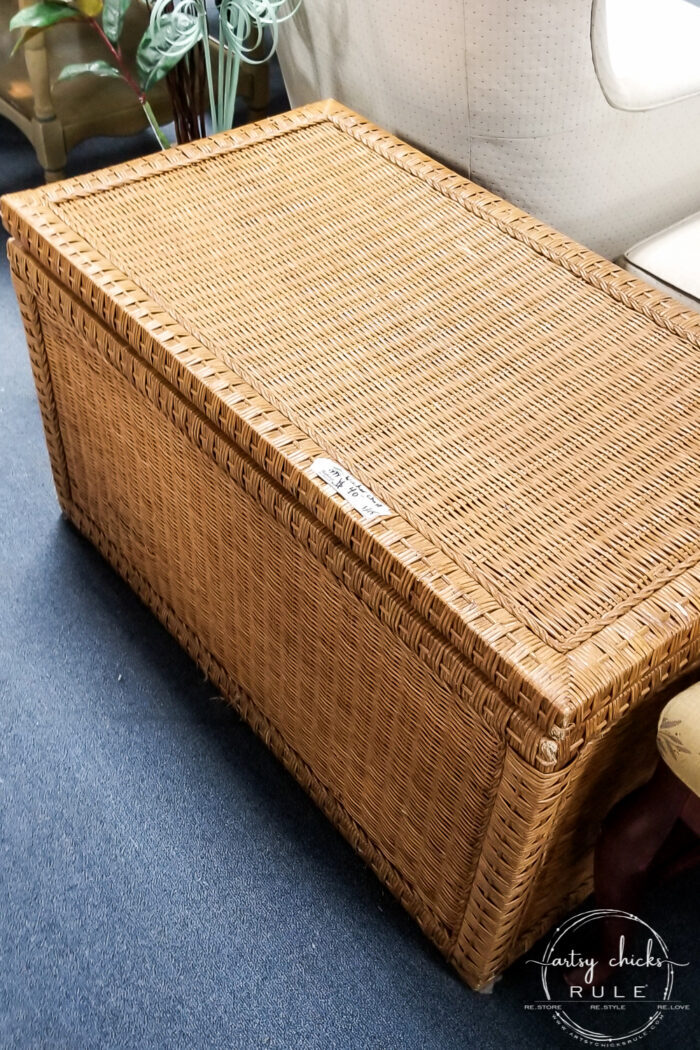 $40 trunk that would be perfect in a beachside or coastal styled home. Either left as-is or painted white.
It was very nice as it was lined with wood inside.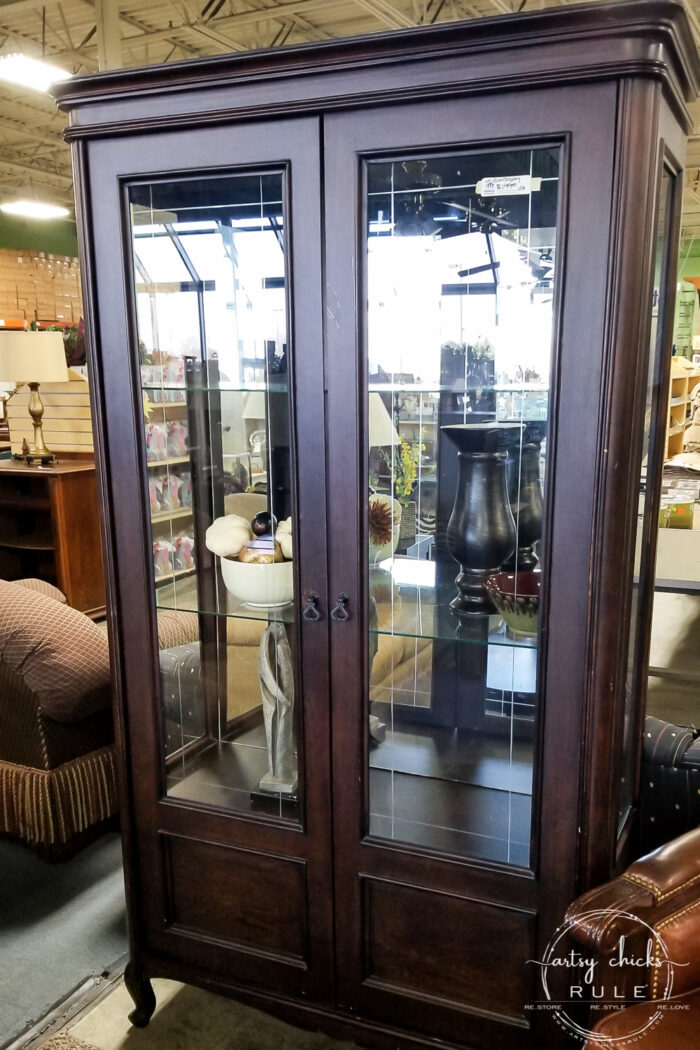 I don't have a use for this sort of piece but I know many do. It was a beauty and $199.
Goodwill #2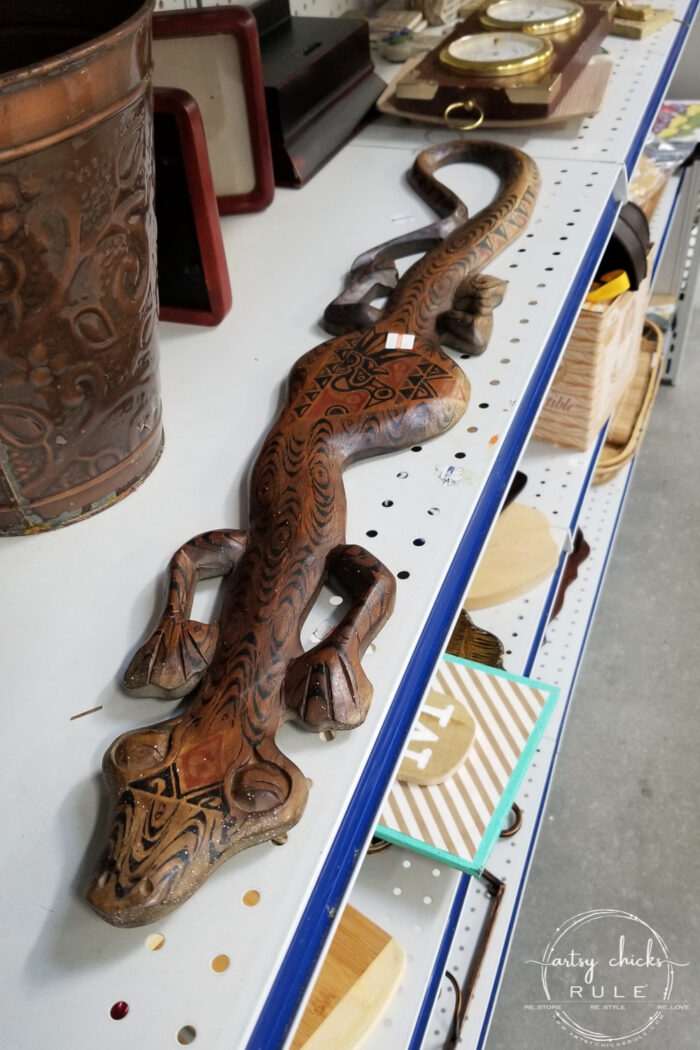 You bringing him home with you?? I'm not! haha
And that's about all they had in this store. Not much to be had in this one on this visit but that's how it goes sometimes.
Actually, this one has been way more misses than hits the last few times I've visited so I will probably take this off my list for a while and add another one I don't usually visit instead.
On to DAV…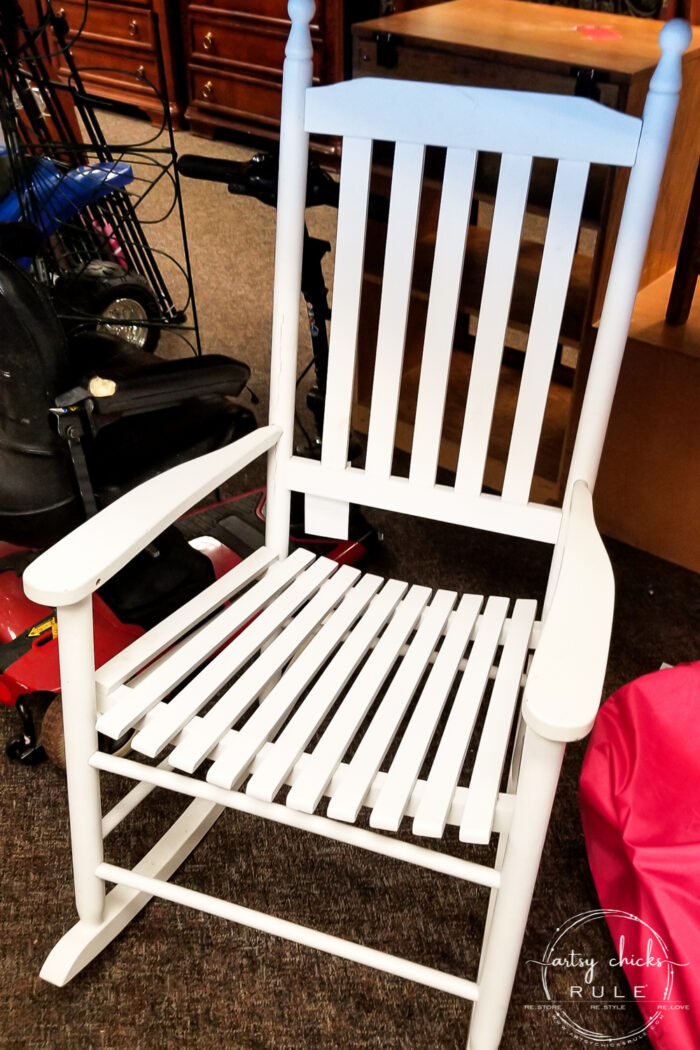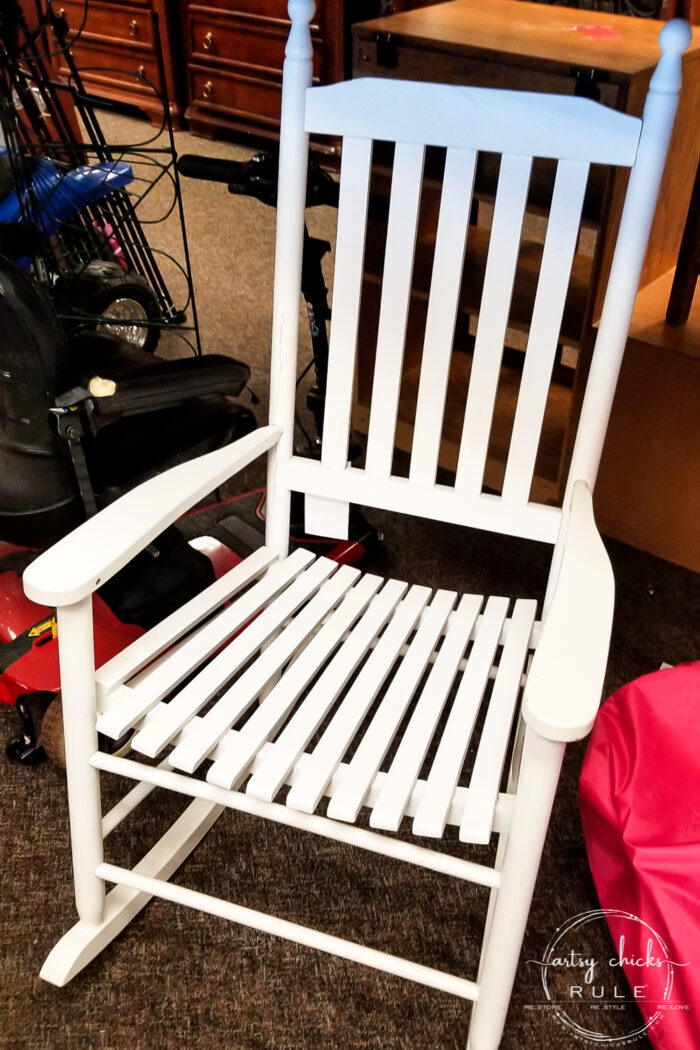 Now, this was a deal. $25 for this rocker which was a deal in itself as these chairs are pricey. And it was in great shape. But did I mention all the furniture was 25% off this day?? Steal!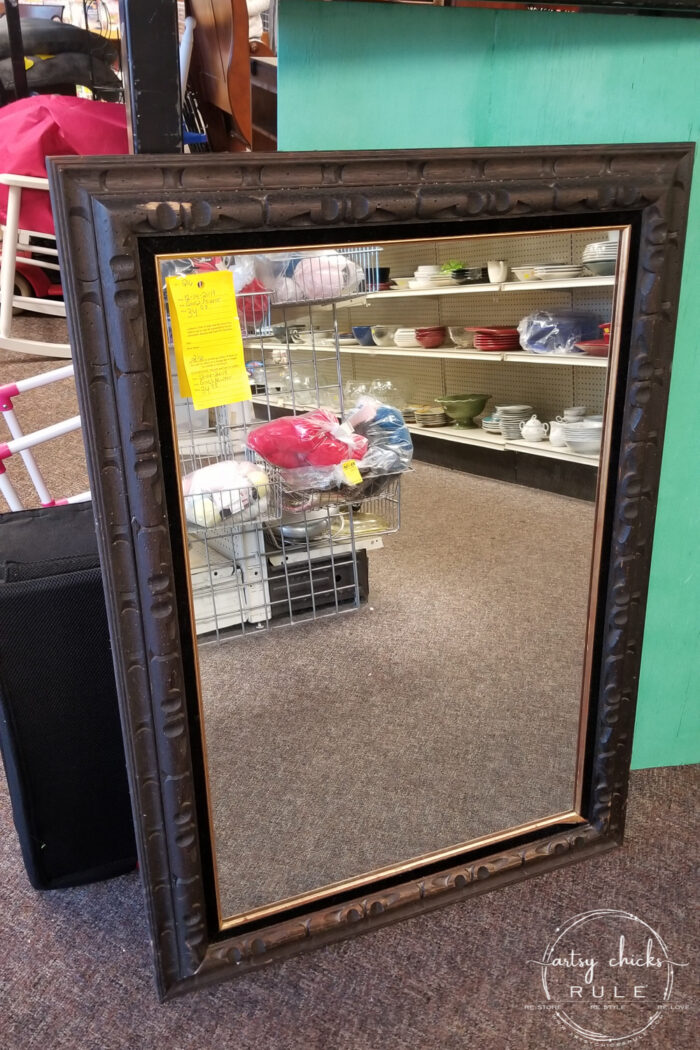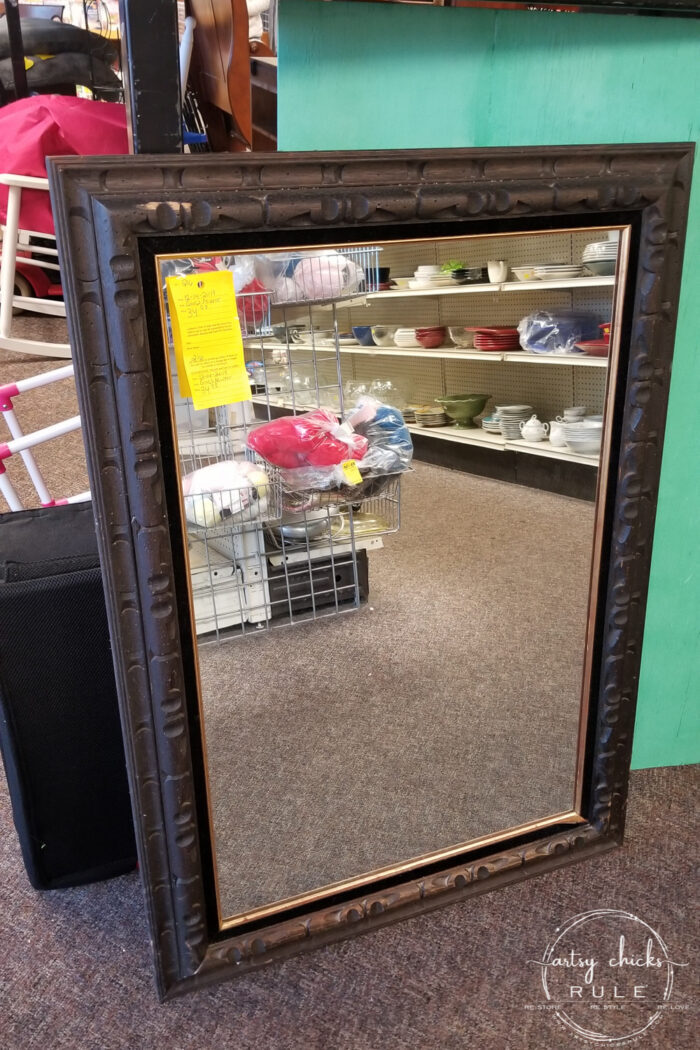 And $34 for this mirror? Not quite the deal ($6) as the Goodwill I visited earlier in the day.
How do you charge $34 for that mirror but only $25 for the rocker? I will never understand how they price in these stores. It always baffles me!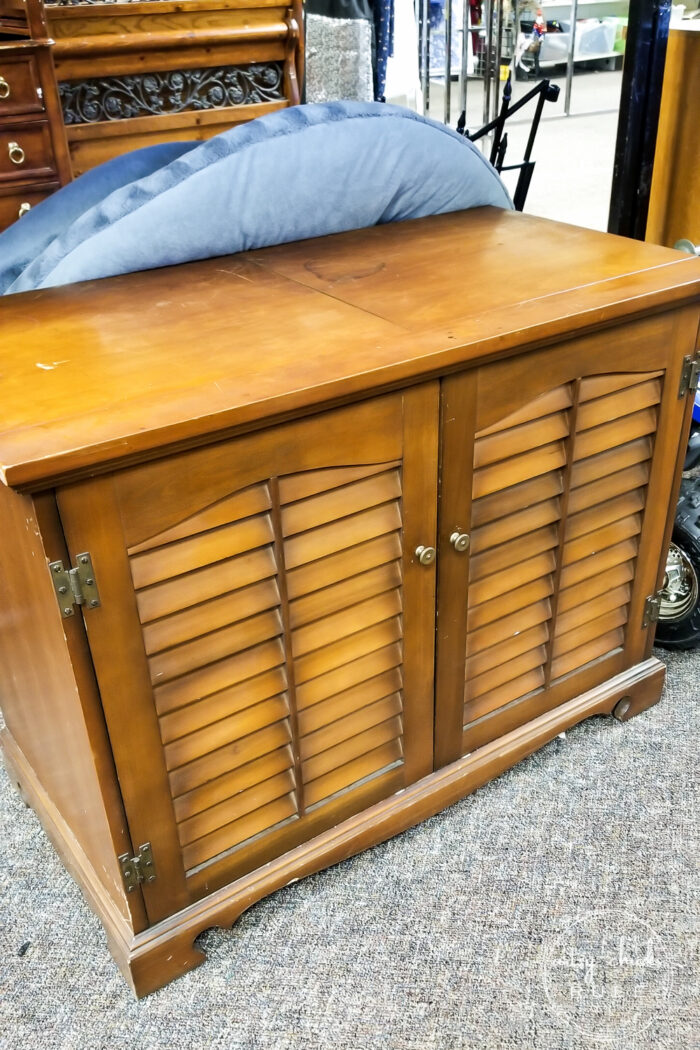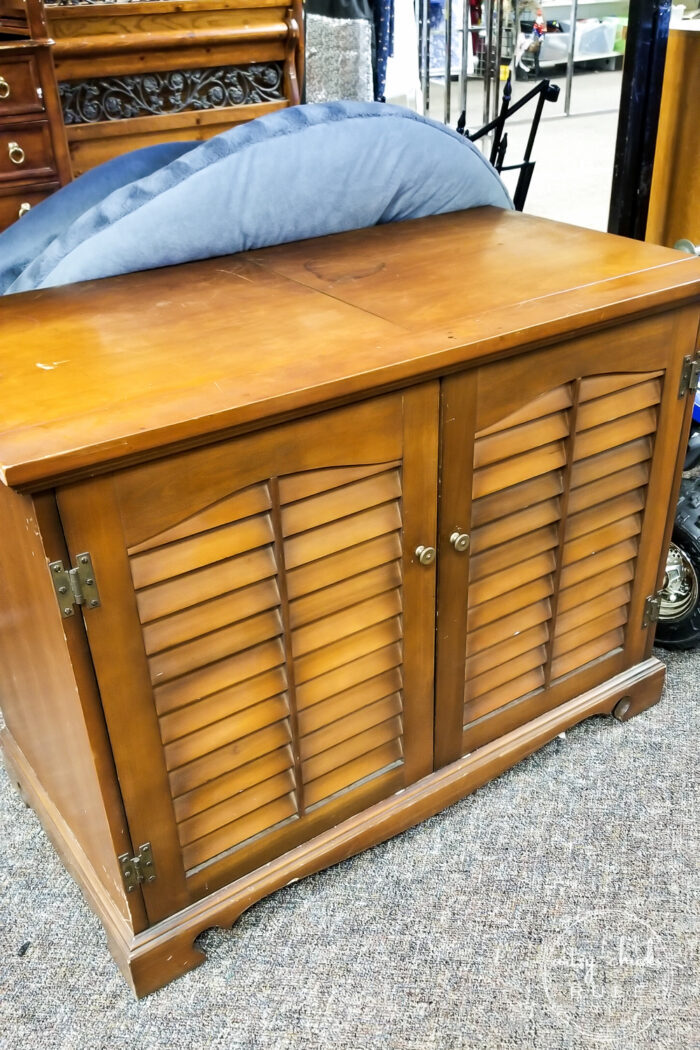 How cute would this be painted in a coastal styled home?? Perfect!!! I don't know how much this one was because it wasn't marked…and I didn't ask. But it would've also been 25% off. But…I resisted since I'm not looking for furniture.
And it was heavy,..solid wood…I know this because I may have lifted it to see just in case I might change my mind! haha
The heaviness of it deterred me and kept me on track. ;)
Goodwill #3 and my last stop of the day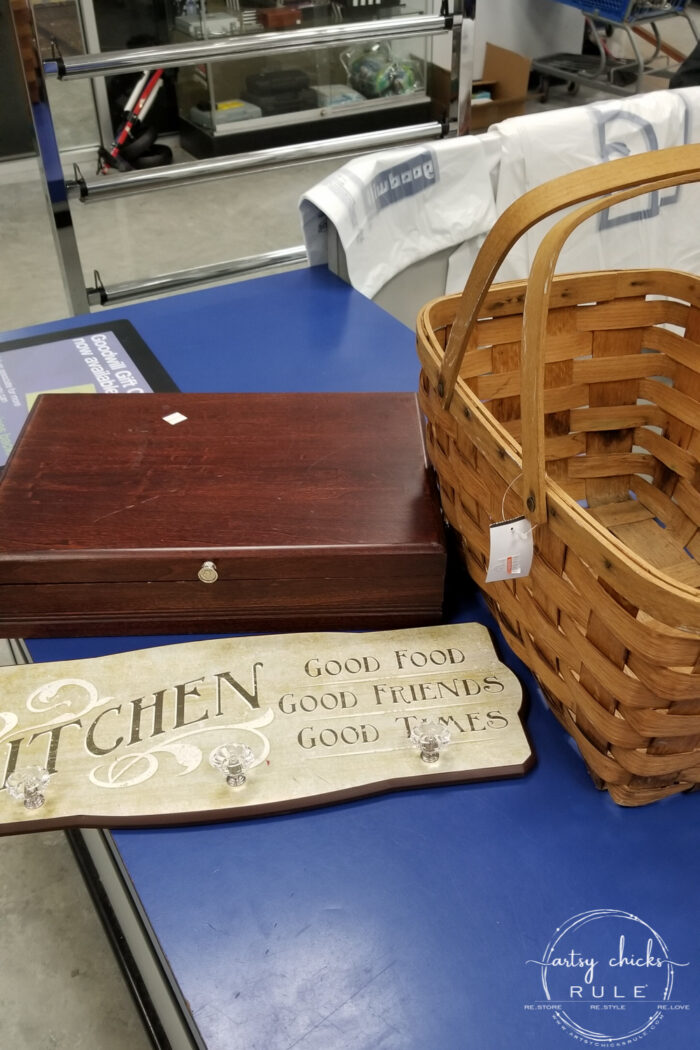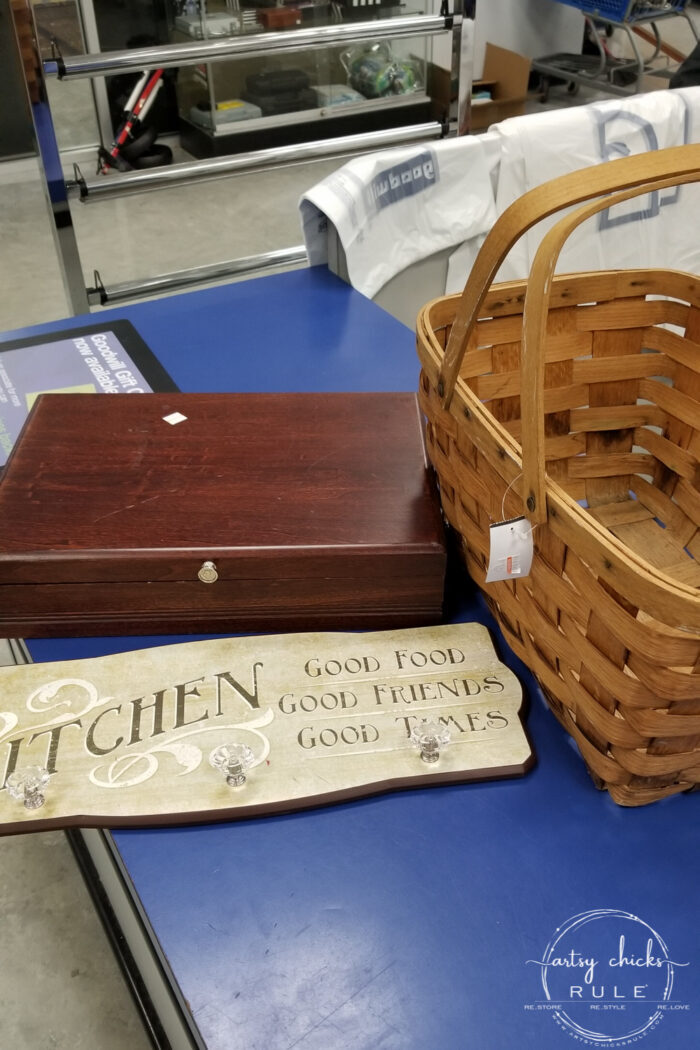 This is what I found at the Goodwill #3. The basket was $4, the sign was $3 and the box was $4.
I love finding all the small things to play around with. The sign was a fun (and thrifty) find because it already has knobs.
So here is what I was able to pack into the back of my vehicle for this trip…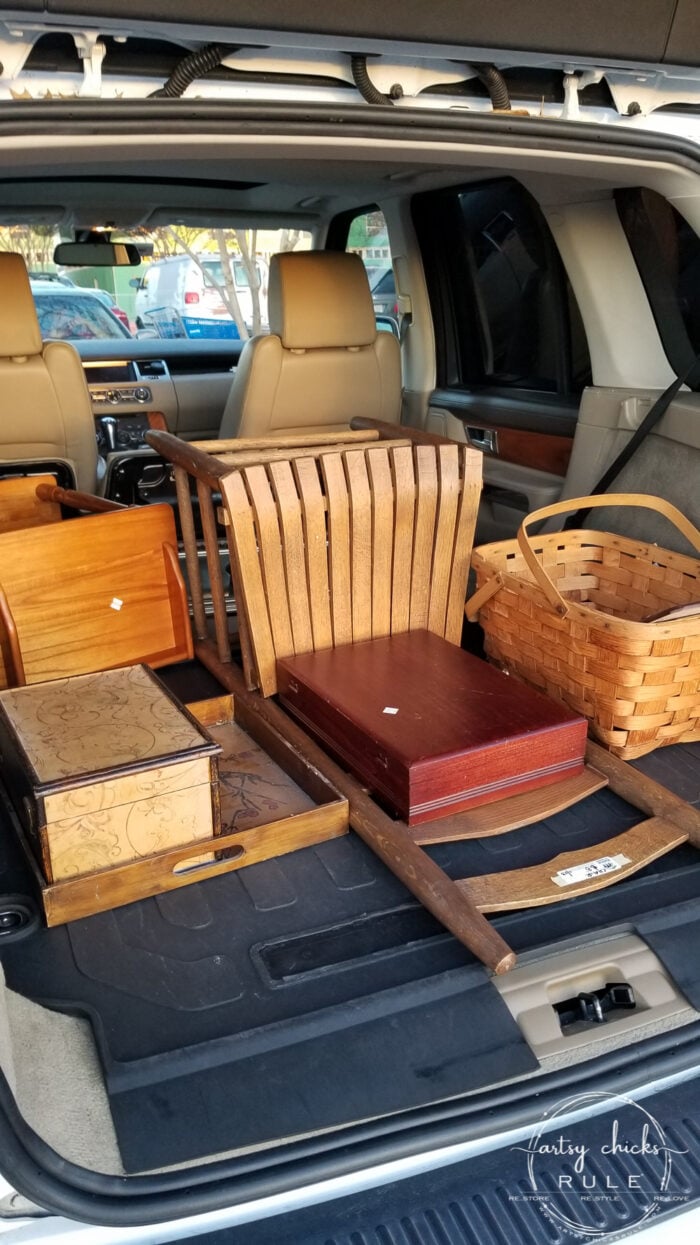 I still had more room! I like to fill it up to the brim. lol
The two things on the left I didn't share above. It's another box and a tray I am going to make over that I found at the first Goodwill stop.
Here's all the things from this haul that I'm going to be making over. (and a few things from the week prior)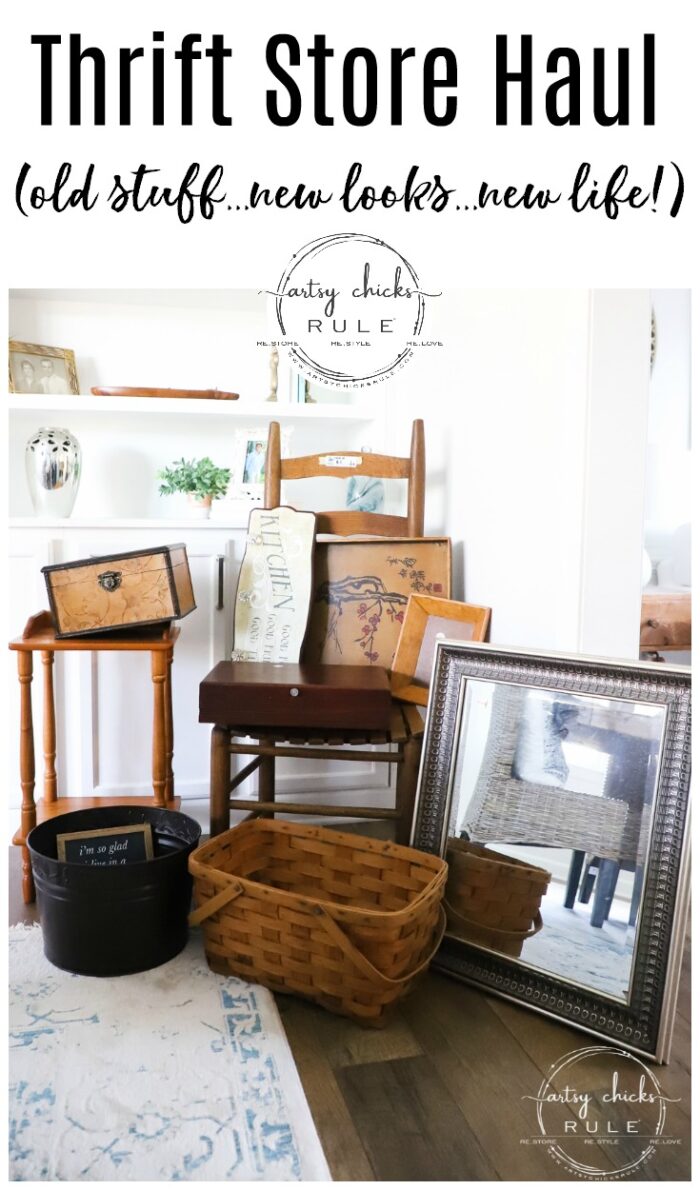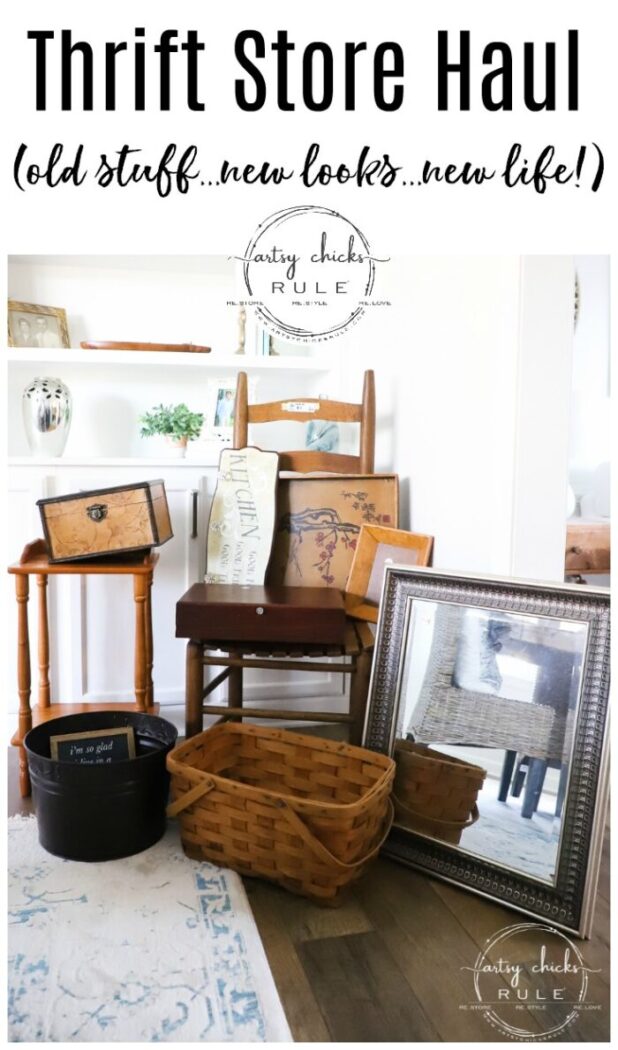 So as you can see, I brought home the $6 mirror, the $8 chair, the little $4 table and multiple other small items. (which were all in the $2-$4 range)
Along with these, I am working through my big furniture pieces in our storage units (worked on 2 this weekend!) so I'll be mixing those in with these as I work my way through these smaller items.
I hope you'll enjoy following along with me as I give these new life. My girl, Christy, also just posted her latest thrifty haul that she is going to be working through too. You can see it and follow along with her's >>> here.
I'll be back on Thursday with either an update on our bathroom/closet makeover (and hall bath plans) OR a brand new furniture makeover. lol It all depends on if I can get it done in time. I'm trying hard!
See you then!
xoxo