Winter Wonderland Sign (and free printables!)
This post may contain affiliate links. Please see disclosures here.
Create a cozy winter home by saying it with signs! Download this winter wonderland sign printable, as well as the snowflake one so you can use them in your home too!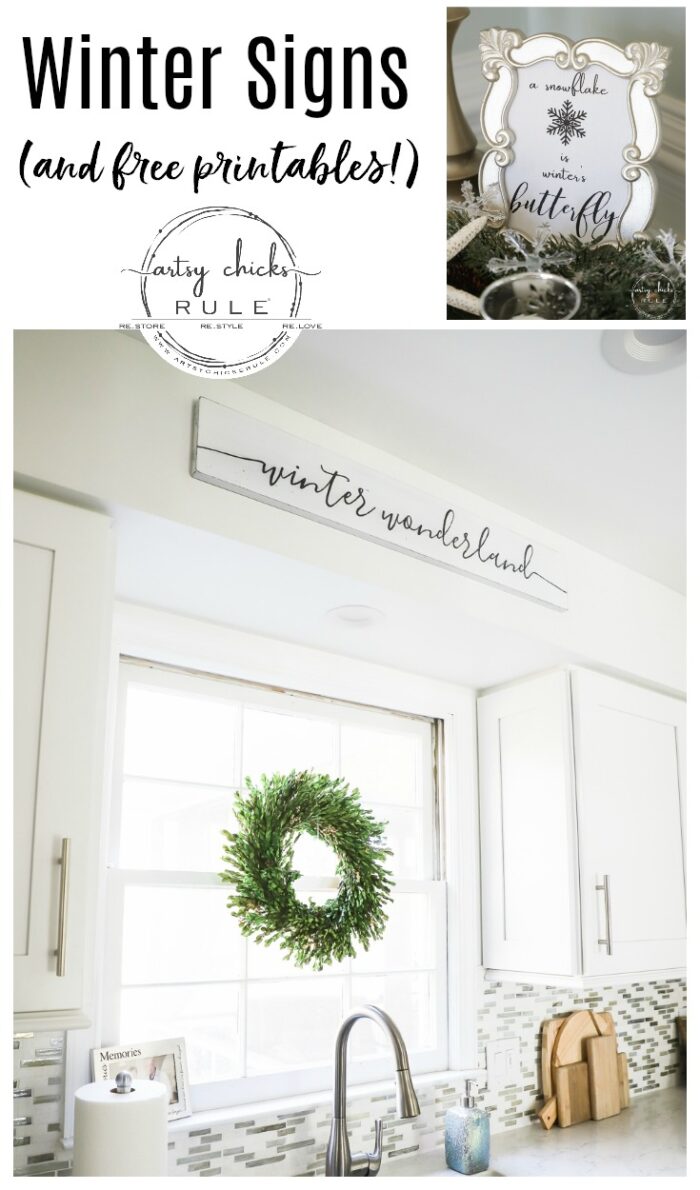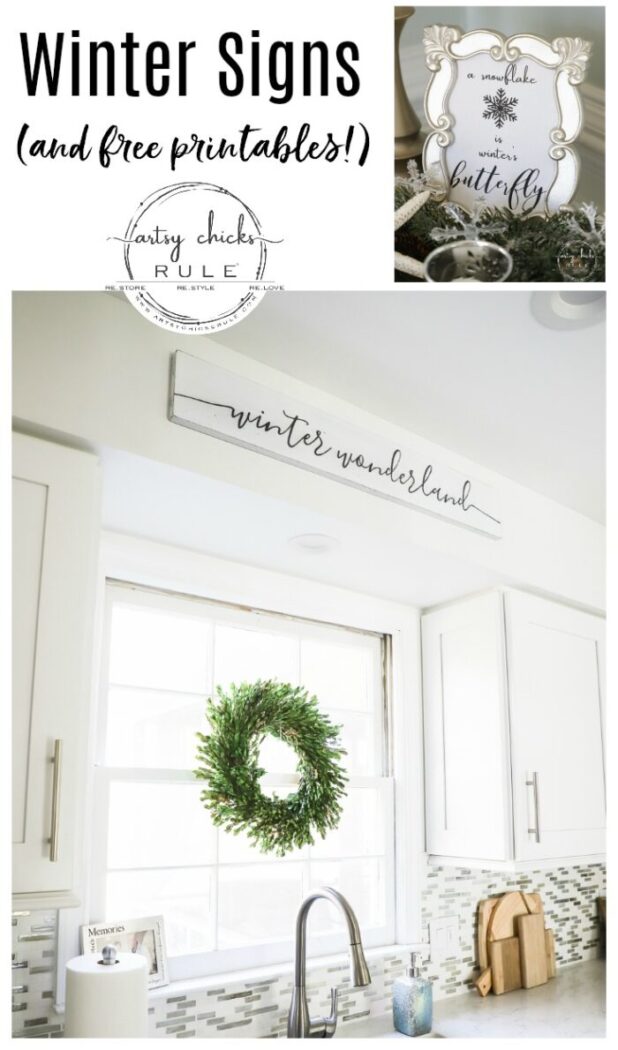 Hello beautiful friends! I'm back today as promised with the "winter wonderland" sign I shared last week in our winter home tour. (and the post about how I transitioned from Christmas to winter…you can see it here if you missed it)
This one right here…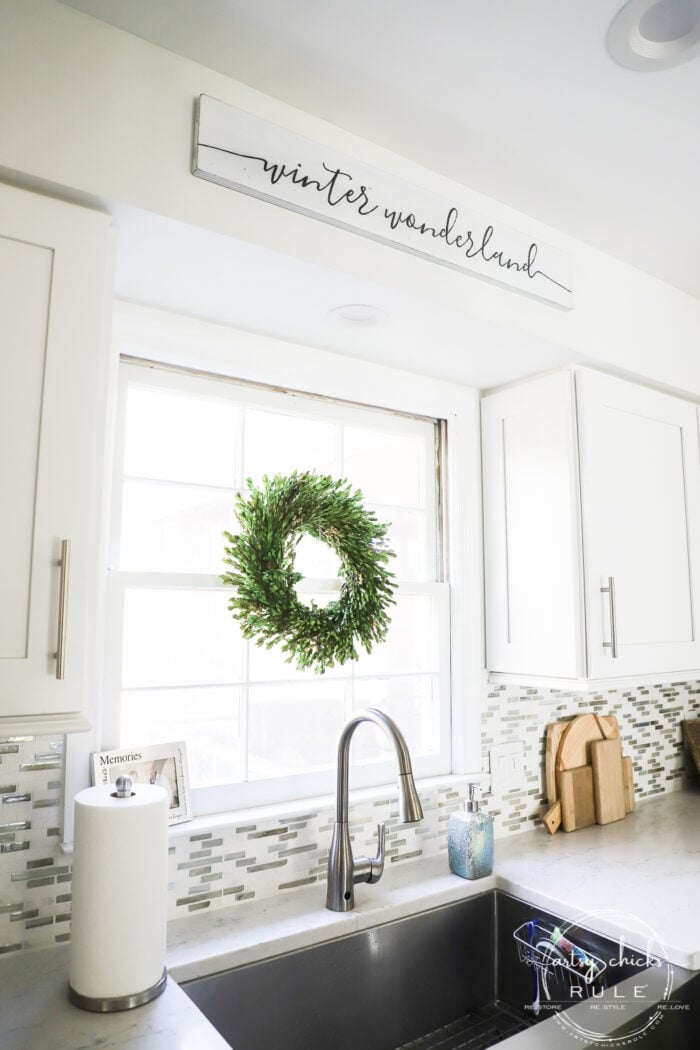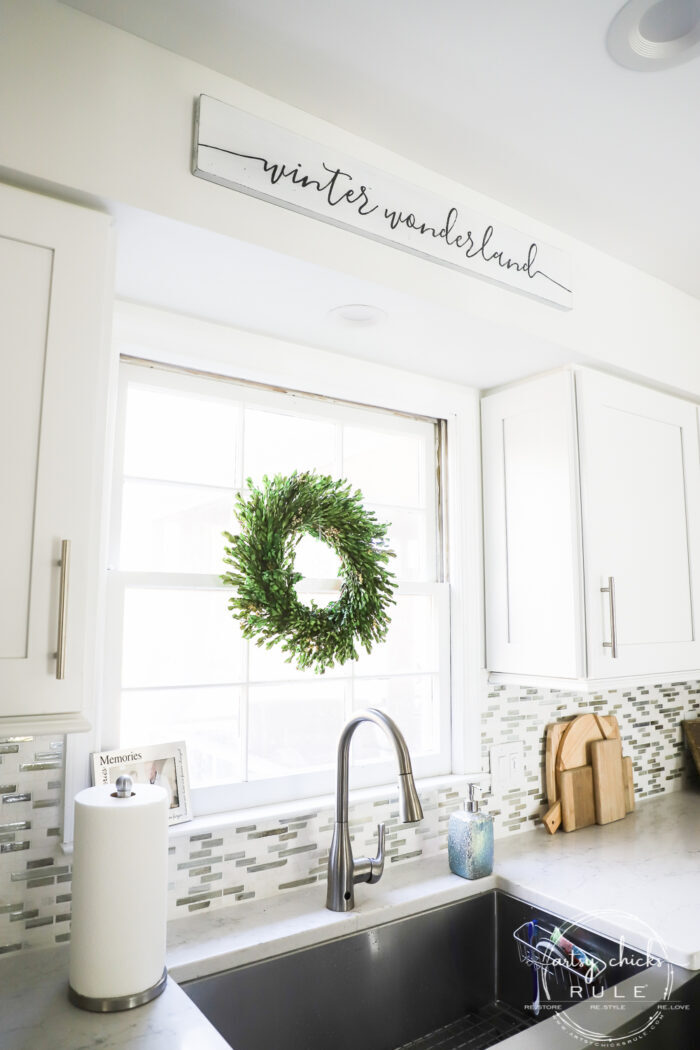 Have I mentioned that I am really enjoying having our home all "winterized"? So very much.
It's amazing what a little cozy winter decor can do in these gloomy months of winter.
I think it's something I will do every year from now on. So I created a few things to set around and hang in our home for it.
The sign above and this one…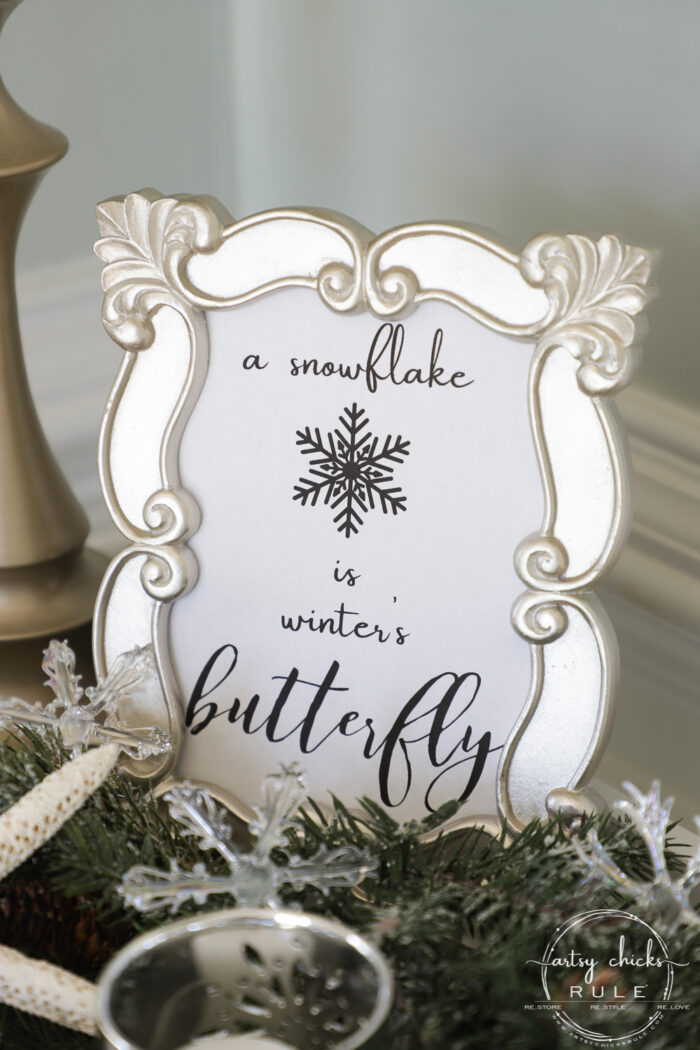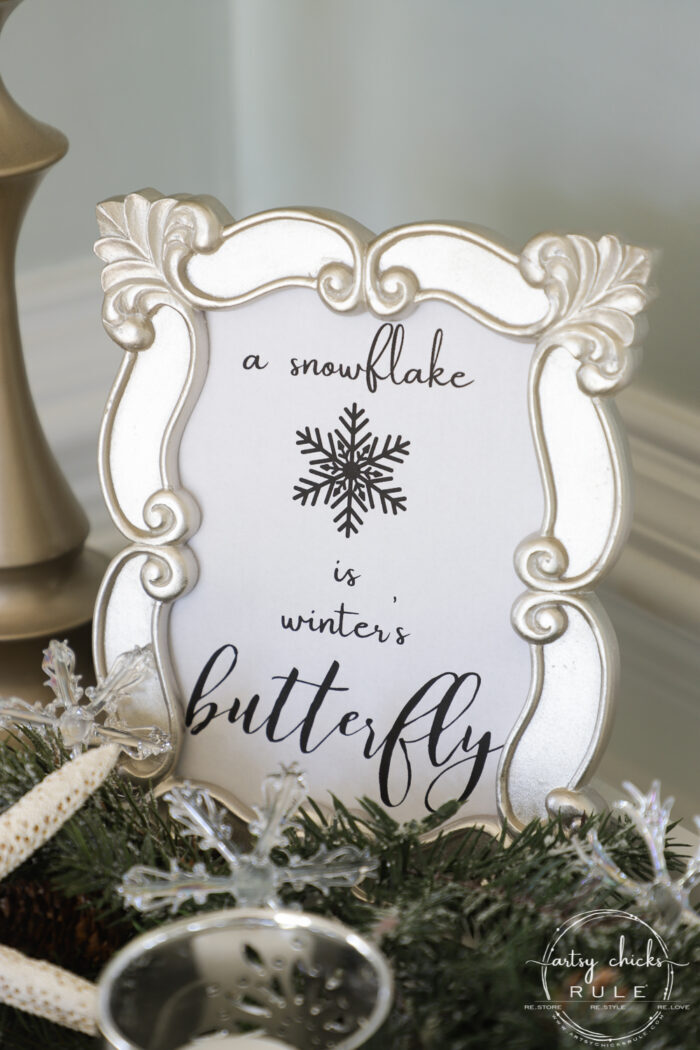 I'm sharing the free printable for the "winter wonderland" sign and the one above too.
So simple just printing it out and sticking it in a frame.
And although I love (love, love!) using my Silhouette Cameo for making most of my signs these days, I decided to go old school just to show you you don't have to have fancy equipment to create pretty signs for your own home.
Winter Wonderland Sign
So first things first, go over and download these so you can create a winter-ready home too.


If you are already a subscriber, you can click here, enter your password (it can be found near the top of all my emails to you) and download this or any other graphic I've created over the years. (over 100!)
If you aren't yet a subscriber, you can click here or the pink box below to become one to gain access.
Here's what I started with…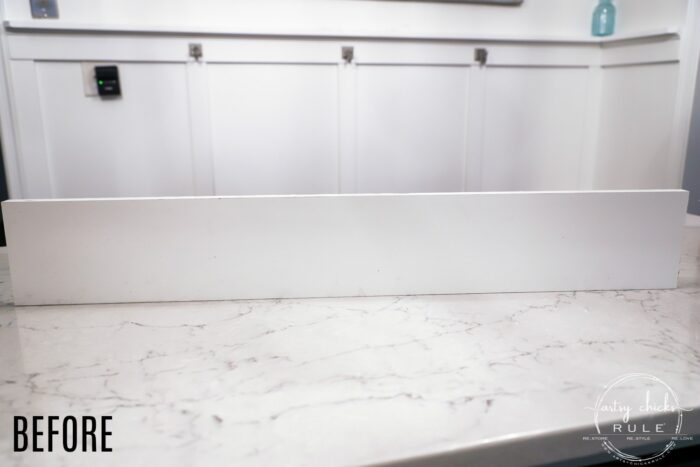 Yep, just another old scrap piece of wood from the garage. My husband did cut it down to the size I needed though.
It was actually white to begin with (pre-primered) but I painted it black, then white over top. (lightly sanded to bring some of the black through)
I sanded the sharp edges to soften the look of the wood all the way around.
Then I went over to blockposters.com to print it out. On something this large, it will print in several pages that you will just need to tape together. (see below) You'll want to print it in reverse so that it will be "right side up" when you transfer the ink to the board.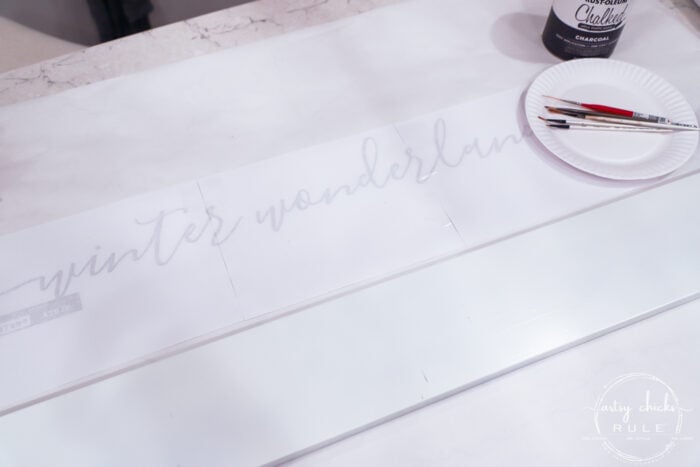 Then I measured and laid it on my board where I wanted it to go. Be sure to tape it so it won't move.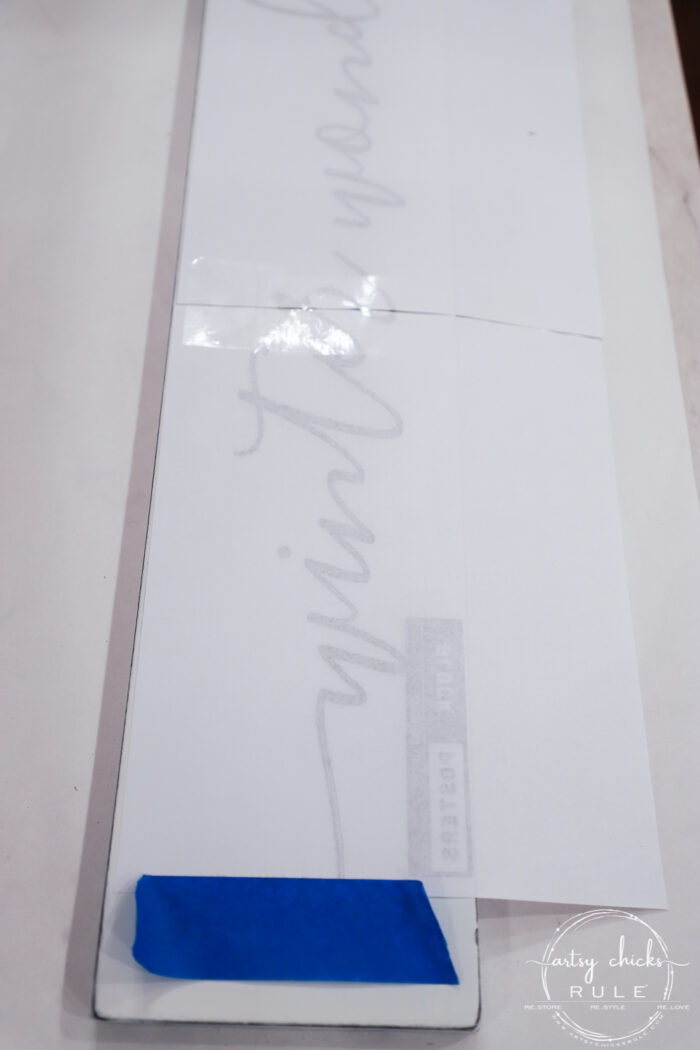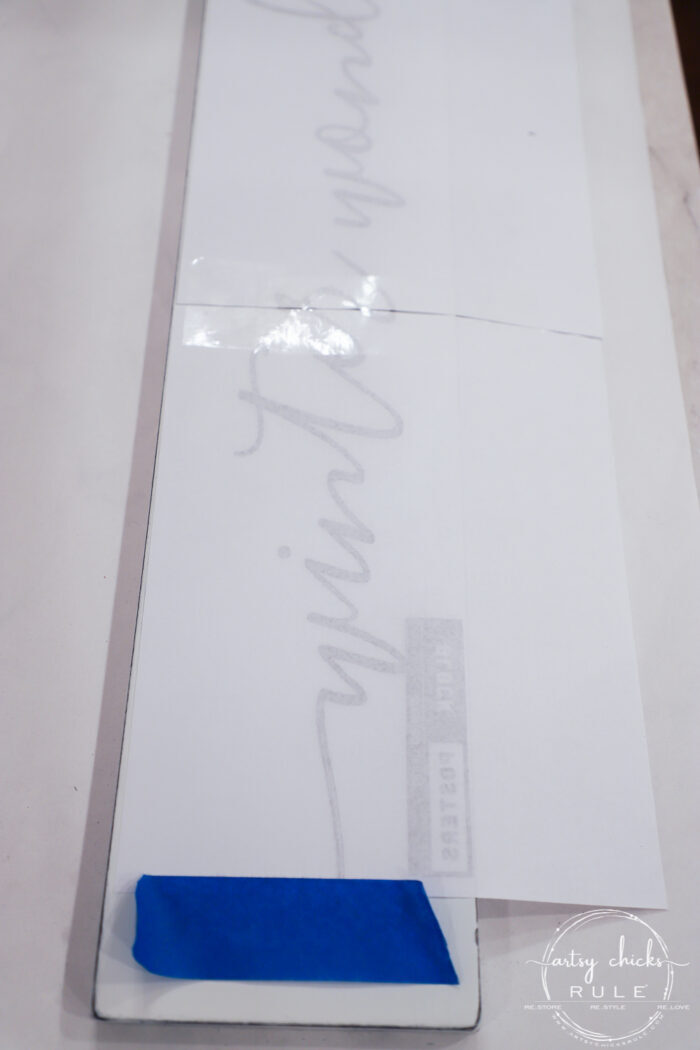 Next, all you do is rub over the entire thing with a pencil to transfer the black printer ink.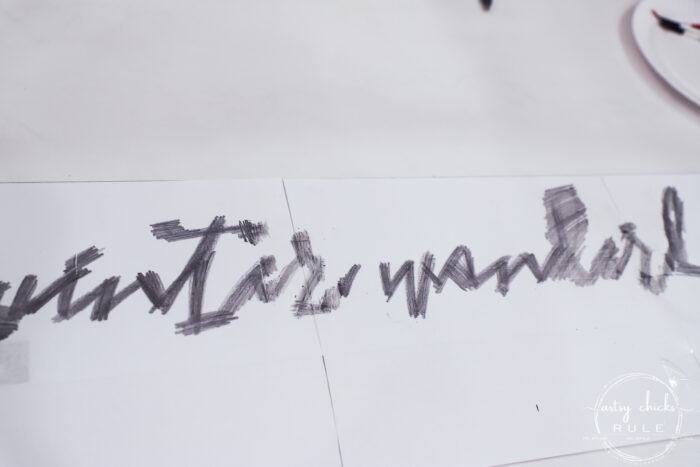 And when you remove the paper, you'll have this…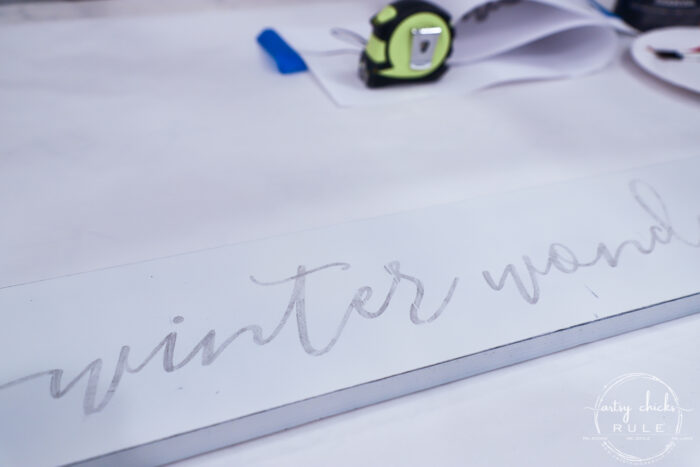 So cool, huh??
All you have to do now is hand paint it in.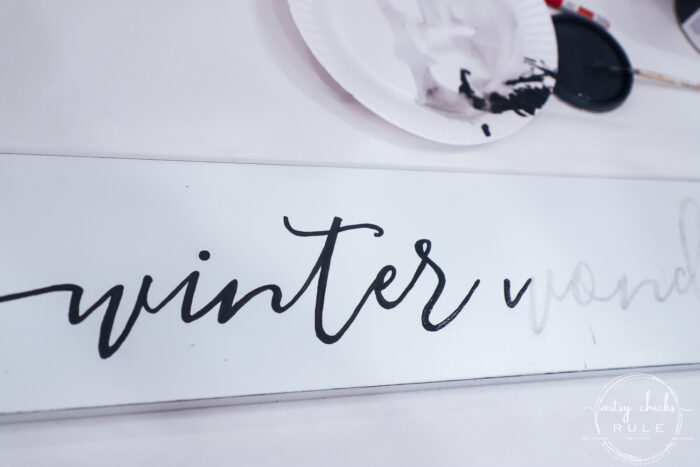 I used black paint and my favorite small script liner brushes. This is a nice set >>> here.
I keep a paper plate closeby to wipe some of the paint off the brush. (plus a little water on the plate to dip the brush as it's easier to do this type of painting with a little bit looser paint)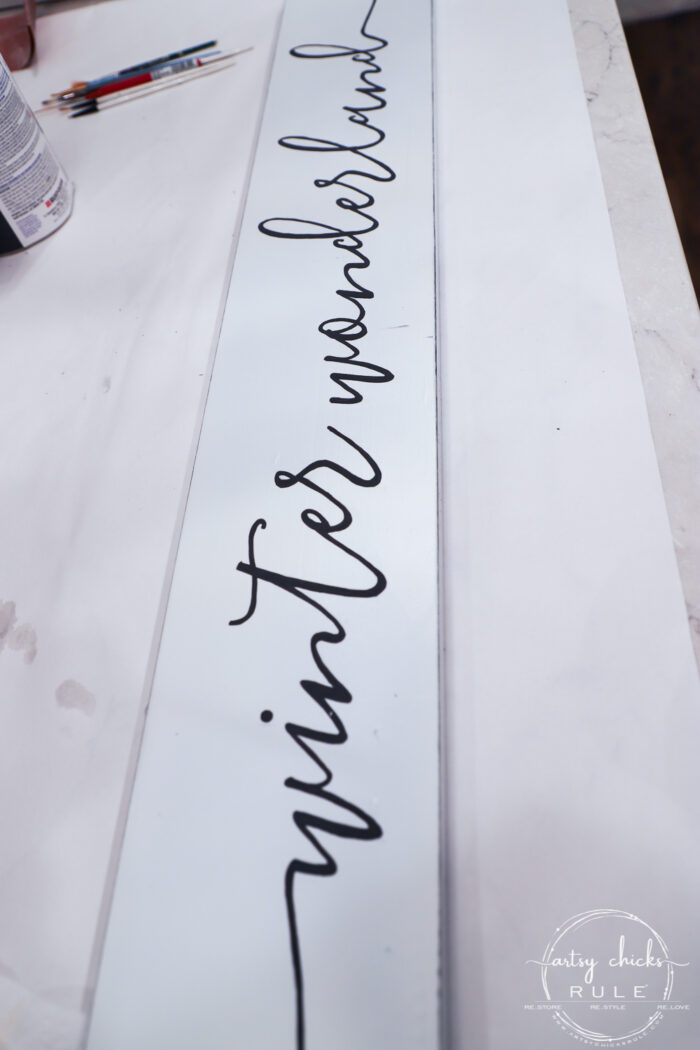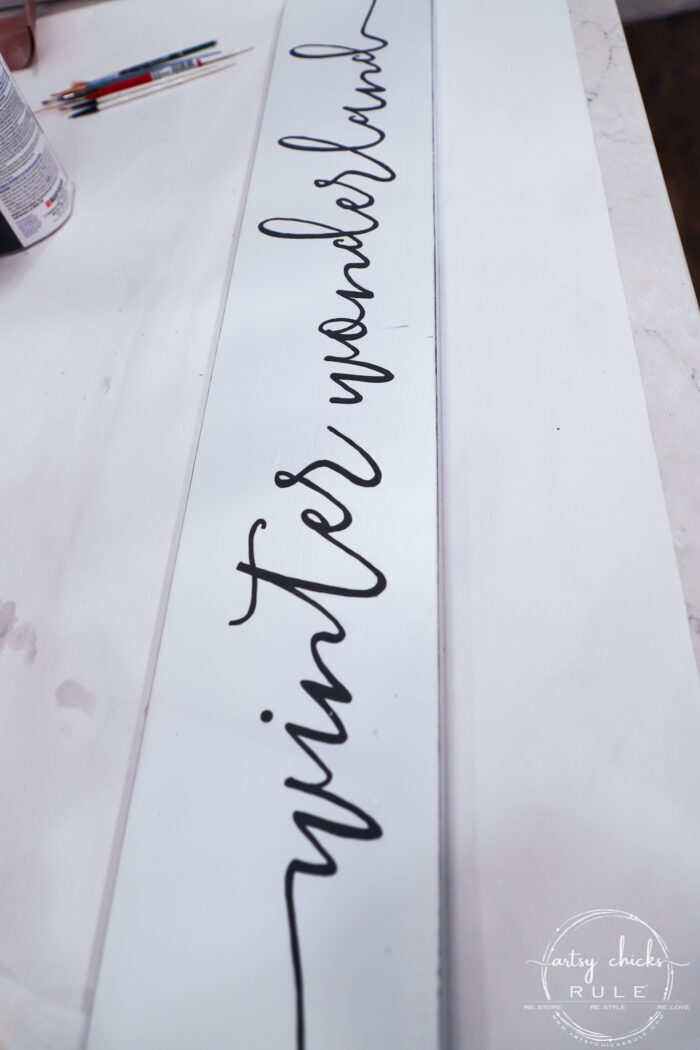 You'll get a feel for it once you do it.
Want even more ideas on transferring these kinds of images onto your project?? I wrote an entire post sharing all the ways I've used >>> here.
I lightly sanded the whole thing once done and sealed it up with Gator Hide. You can find it >>> here.
To hang it up, I used one of these style hangers on the back.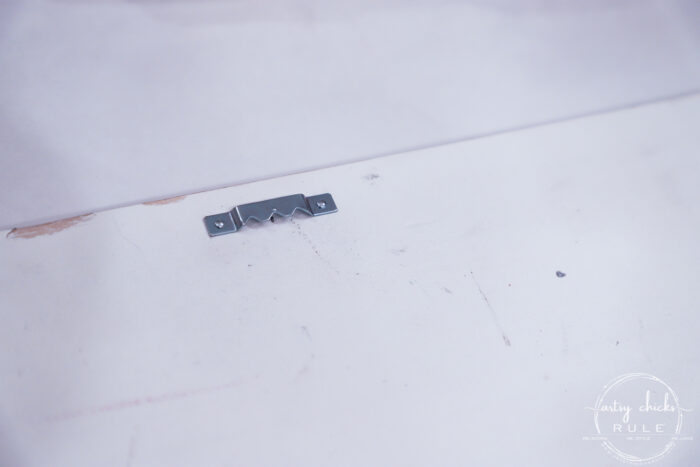 And hung it up where my "Grateful, Thankful, Blessed" sign usually hangs.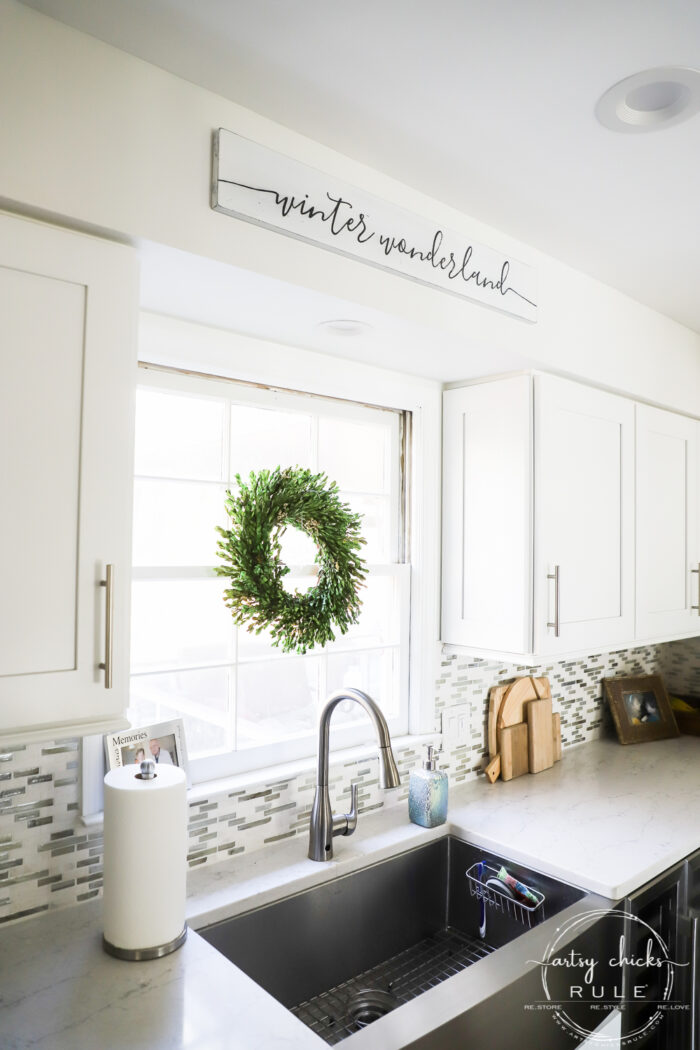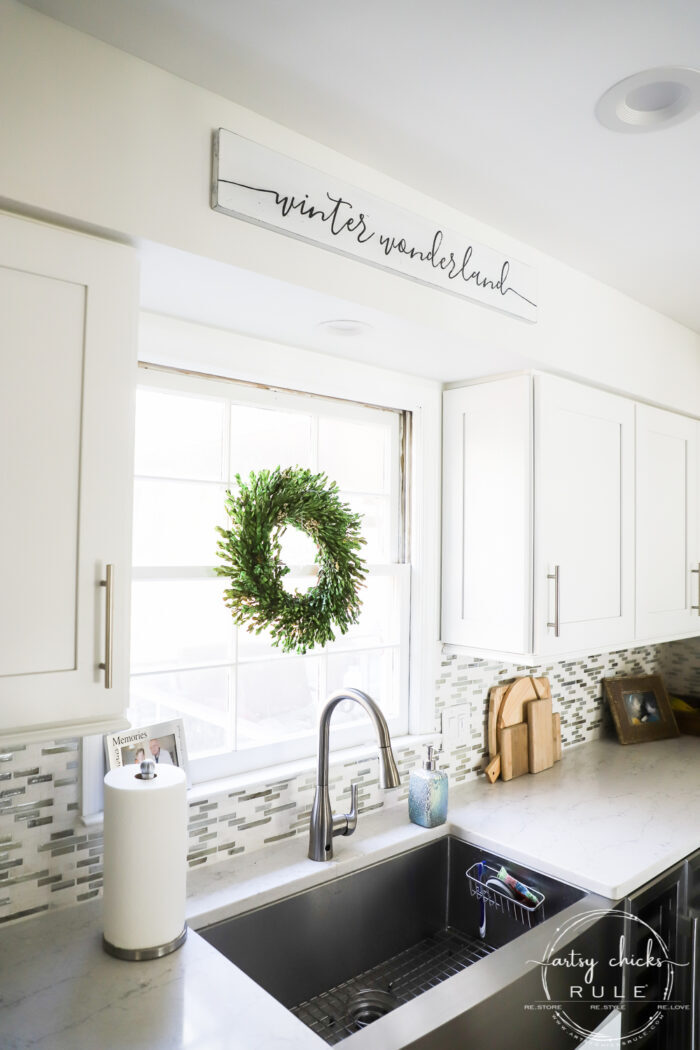 Love it because you can see this spot as you enter our home.
I didn't take a good picture to show that but you can see it back there. lol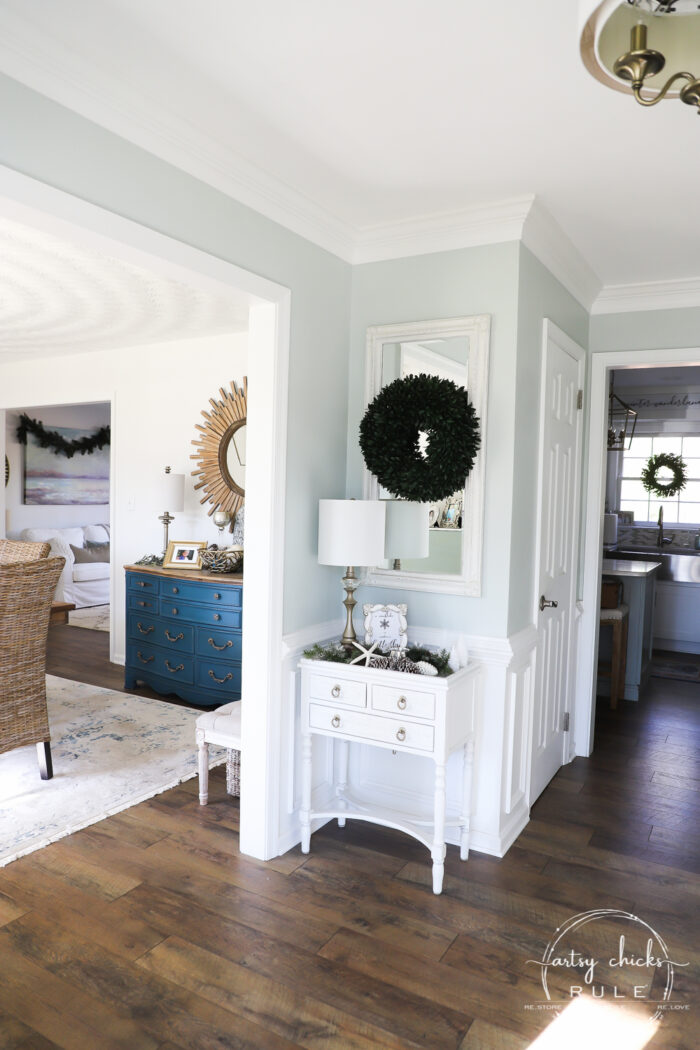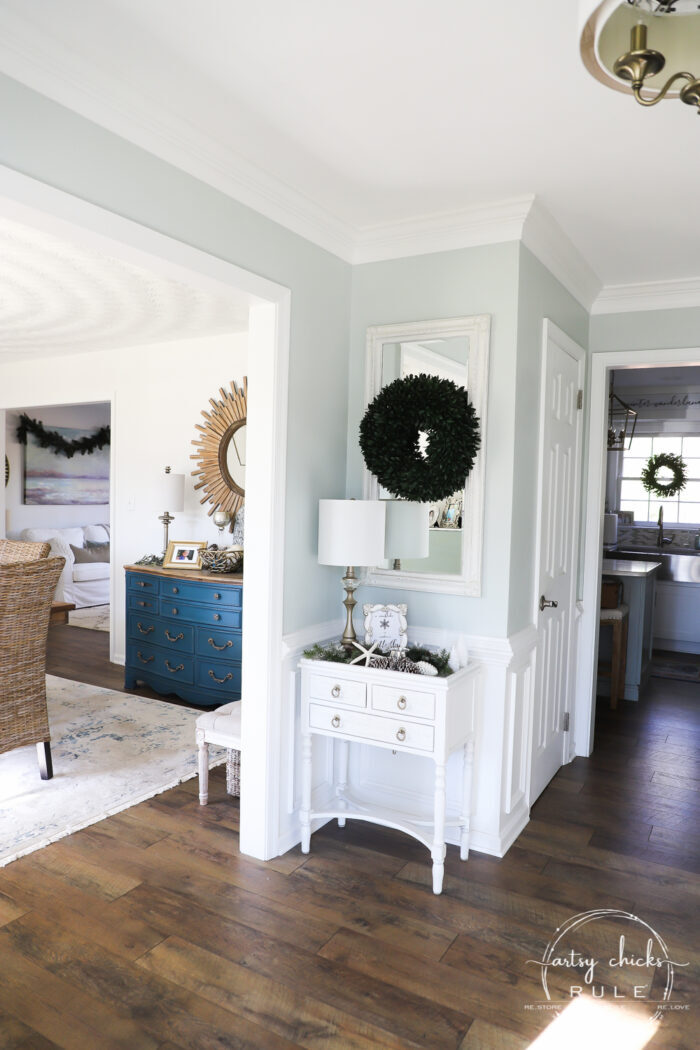 You can also see if I have dirty dishes in my sink so there's that too. ;) I'm guessing that is why there used to be a door in that doorway to the kitchen. But I don't mind! I love having it gone and having a more open floor plan.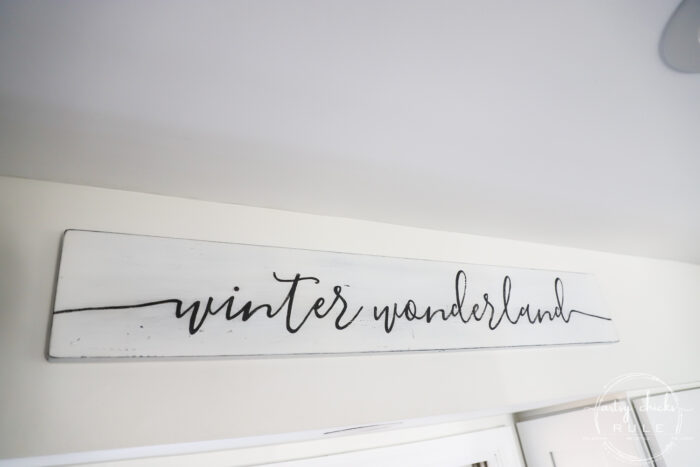 Can a sign make you happy? I think so if it's the right message.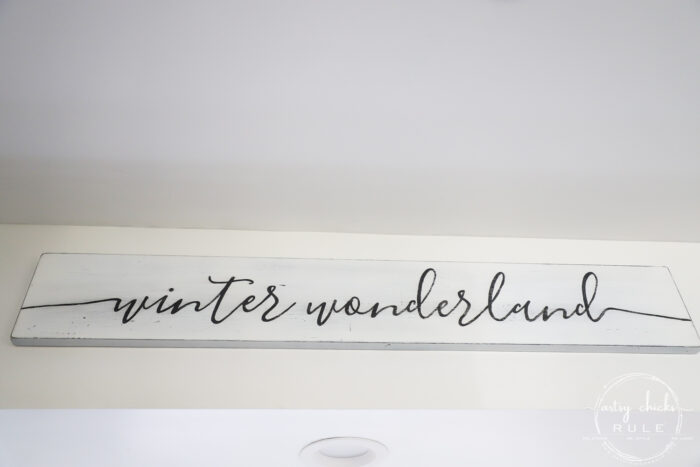 The message this one translates is a cozy, wintery home with loads of snow outside because I do love the idea of snow and being snowed in and all cozy.
So it gives me all the cozy, warm, happy vibes. Fire in the fireplace, hot cocoa sipping, you know, all of that. :)
PIN it to save it!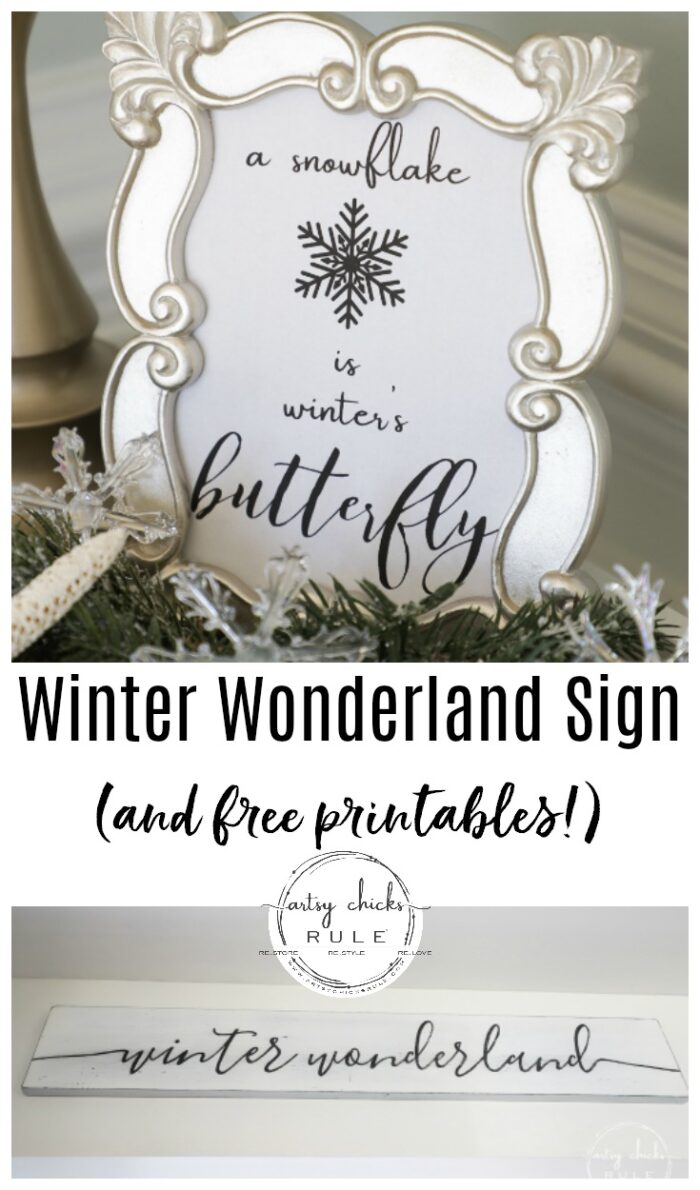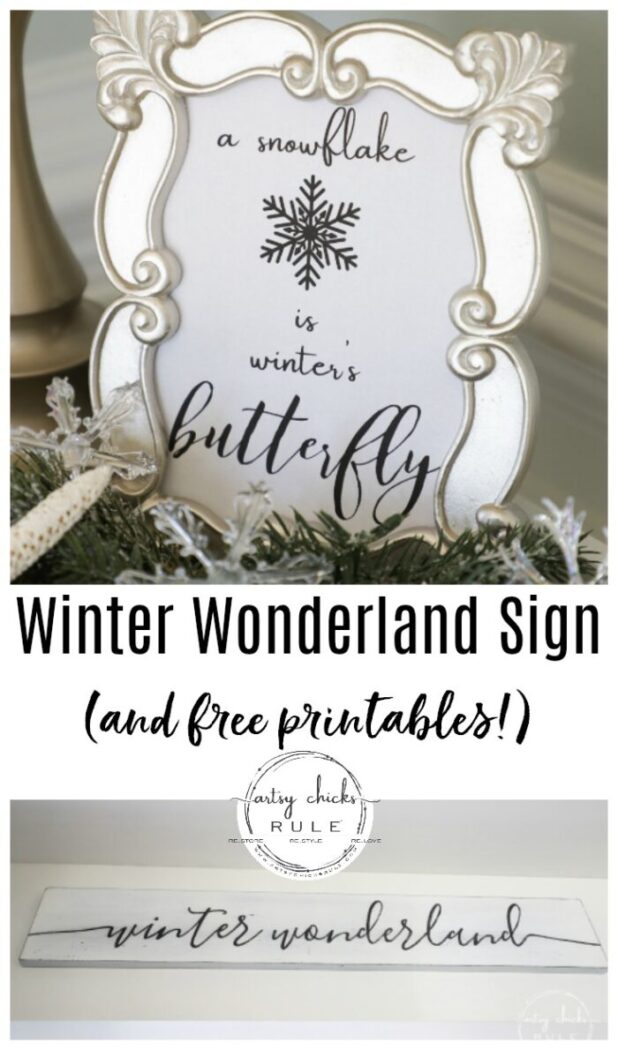 Have you gotten on board with the whole decorating your home for winter yet?? Think you will?
I hope you have a blessed weekend, friends! Keep an eye out for me over on Instagram stories tomorrow and through the weekend as I am very hopeful to be working on a few furniture pieces. I'll share some snippets if I do as planned!
xoxo