Grateful, Thankful, Blessed (DIY weathered sign-make your own!)
This post may contain affiliate links. Please see disclosures here.
Happy Monday Friends! Do you feel Grateful, Thankful, Blessed?? I do! And I'm sharing it with you.
Updated 9-10-19
I'm loving this brand-new sign I created and am so excited to be a part of a Thanksgiving Home Hop put together by Porch.com today.
The challenge for this Home Hop was to create a Thanksgiving-themed project for under $30.
I can't wait to see what everyone created!
Well y'all know that is right up my alley.
So much so that I created my project for……$0.
Yep. Technically it did cost something but I had everything on hand already.
I purchased nothing to make this project and what it would have cost is still well below $30.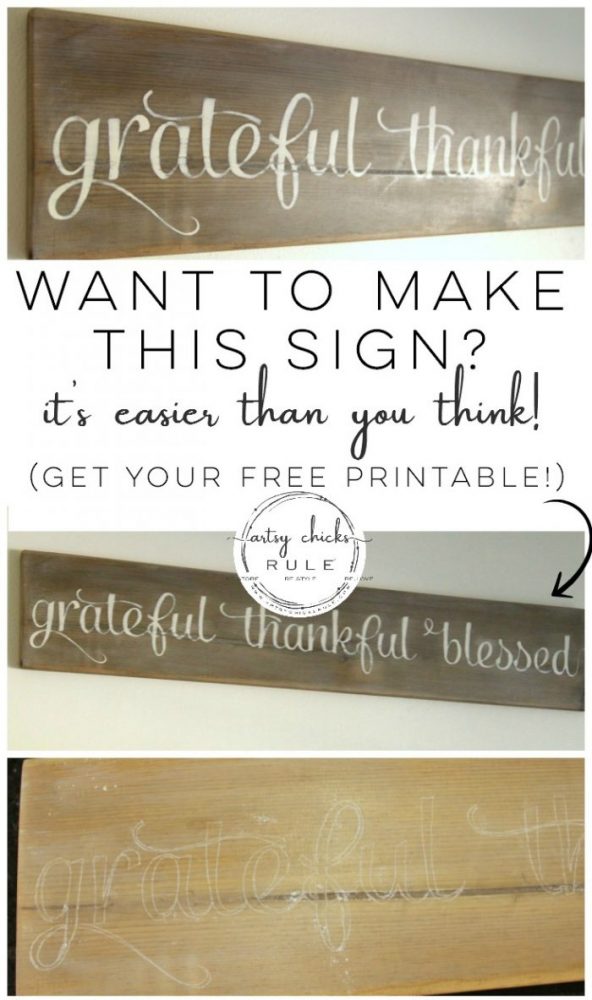 Here's the "Grateful, Thankful, Blessed sign I made …
Grateful, Thankful, Blessed.
Because honestly, I couldn't think of anything better that describes how I feel at Thanksgiving.
OR all year long, for that matter.
So that is why I am guessing this sweet little sign may stay up permanently.
We'll see!
It's currently in my dining room above my brand-new mirror.
I'll be updating you guys with some of the changes in this room soon.
I think it looks just perfect there.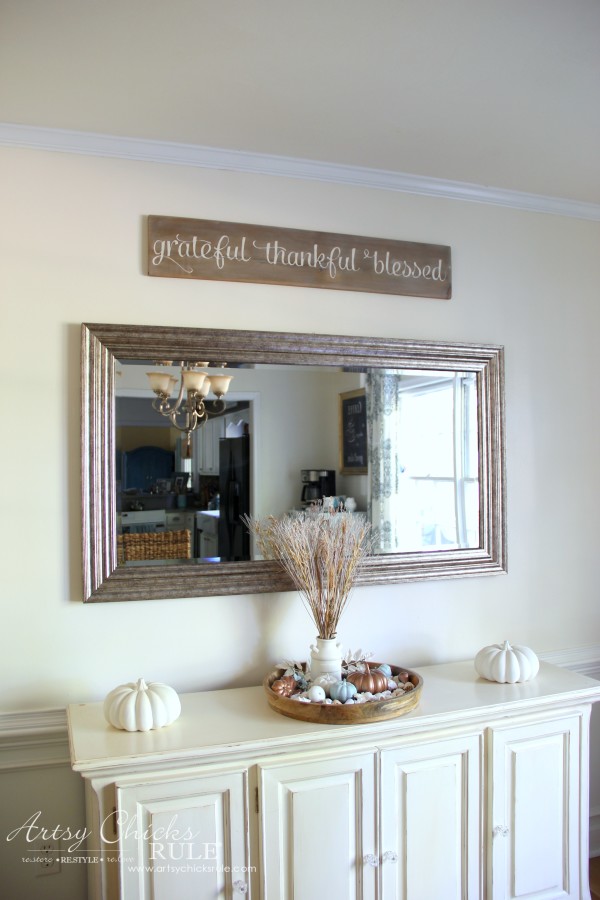 UPDATE, this dining room is now my "Coastal Glam Morning Room", see it now, here.
AND, 4 years later and I still adore this sign I made.
I now have this beautiful sign in our newly renovated kitchen! Yes, all year long.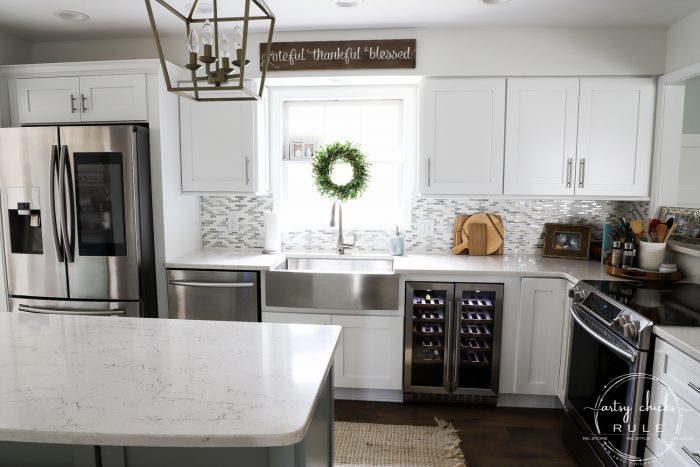 You can read all about our kitchen makeover, here.
…………………………………………………………………………………………………..
So here's how I made this sweet Grateful, Thankful, Blessed sign.
(soooo simple–really and truly!)
I went down into the hoarder's paradise…um, my garage and found this.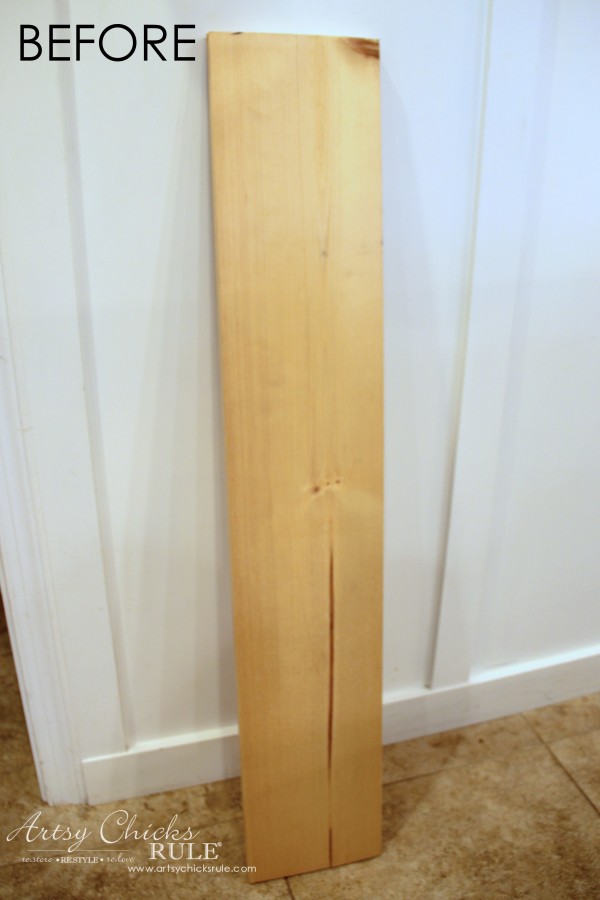 Perfect size and ready to go. Just like I like em! ;)
No really, I LOVE when that happens. I didn't have to do a thing to this piece of wood.
Well, except lightly sand the edges a bit.
Want to see some of these projects in "live" time? Hop on over and follow along with me on INSTAGRAM. I'm always sharing in my stories as I'm doing projects, finding new furniture, fun finds….just all the day to day behind the scenes.
Then I used this fabulous "weathering" product again. ( Driftwood Weathering Wood Finish)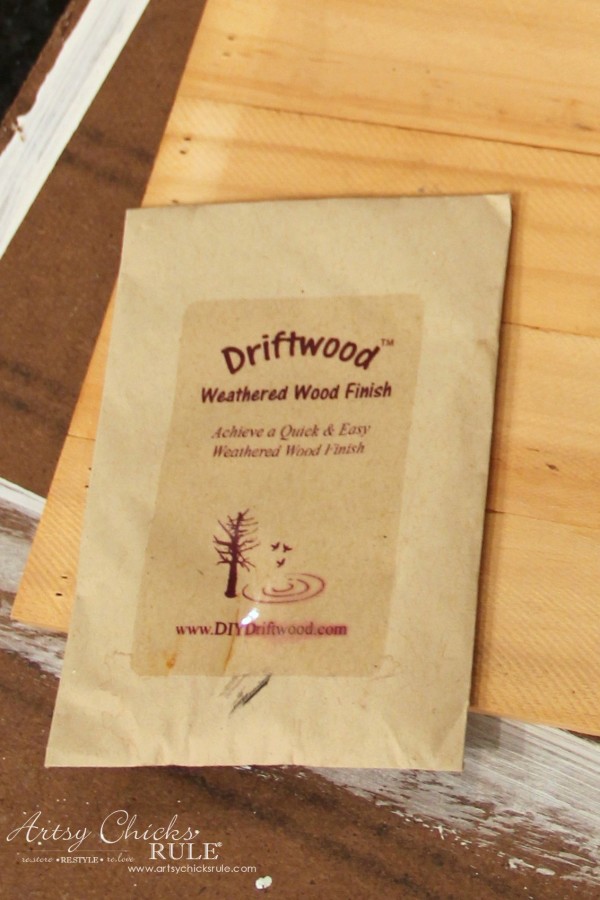 You may remember I used it to make this other –> "Give Thanks" sign recently.
I love, love this stuff.
I applied several coats, drying a bit in between, to get it a bit darker than what you see here.
It's fun to see how different it looks with each wood variety out there. (because it does, … look different depending on what kind of wood you apply it to)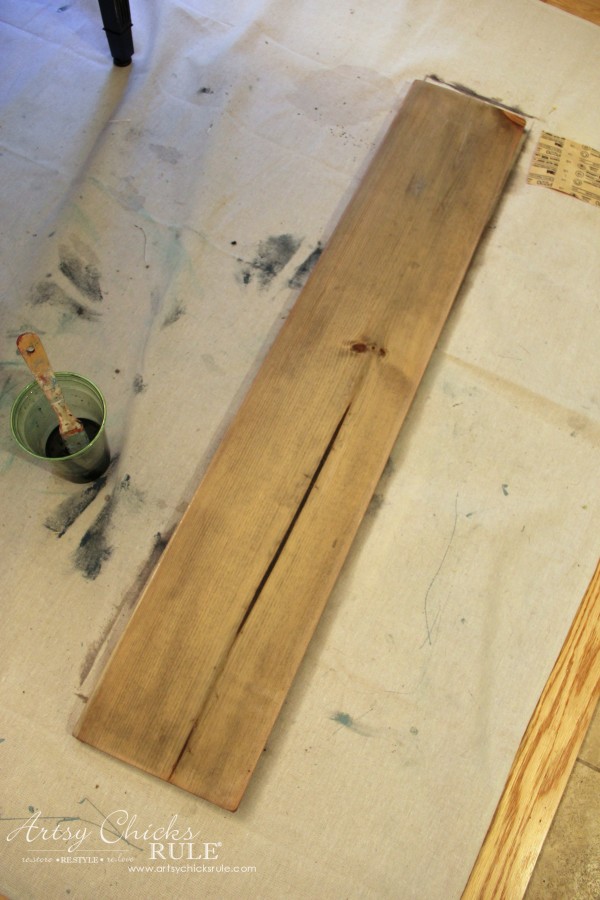 There really is no special technique to applying this. Just brush it on.
It couldn't be easier.
Once I had it as dark as I wanted, I did a light wash of white over top.
(I like Annie Sloan Chalk Paint for this, you can use any paint)
Then I created these graphics…..

Isn't that font lovely? (it's called Salamander Script)

I printed it out using blockposters . com, shaded the back with chalk and laid it over the board where I wanted it.
(be sure to measure so it's even on both sides, top and bottom…trust me on this ;) )
Then I traced with a pencil.
Want even more ways to transfer?? Check out my "How To Transfer Graphics" post! (sharing all the techniques I use)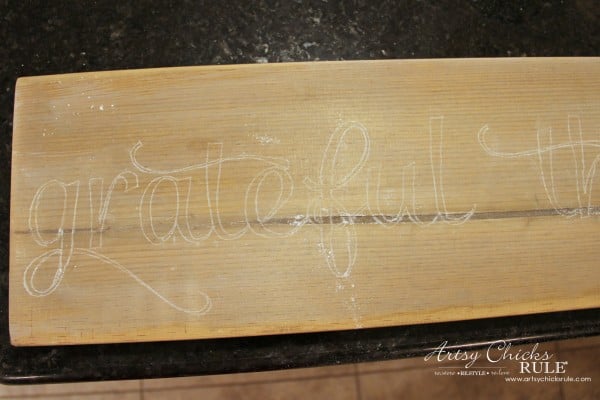 You can see that the chalk transfers really well. (better on porous surfaces than slick though)
Then I started painting those letters in by hand with a few artist's brushes like these.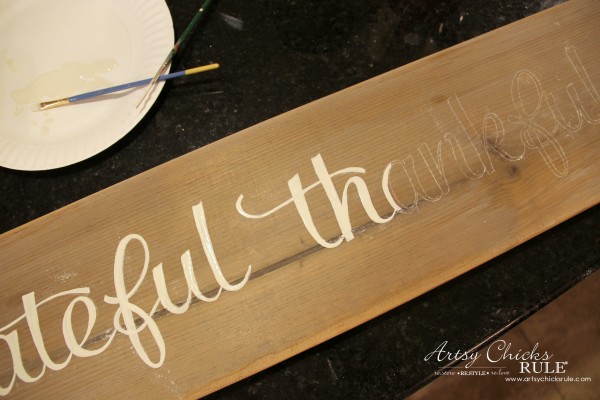 I love doing this actually. It's so peaceful to me.
My mind therapy….and I needed it when I did this! lol
I had some technical issues on the blog that I had been working on and I needed to step .. away .. from the computer. ;)
It might look a bit time consuming but it only took about 30 minutes to do.
Here it is before I lightly sanded to distress it…and before it got a coat of clear wax to seal it.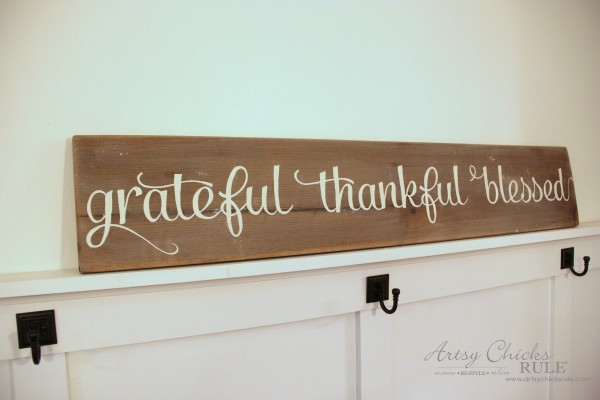 I added a small hanger on the back (one I had leftover also).
You can see the natural wood and where the "Driftwood" ran around to the back.
Big difference, huh?!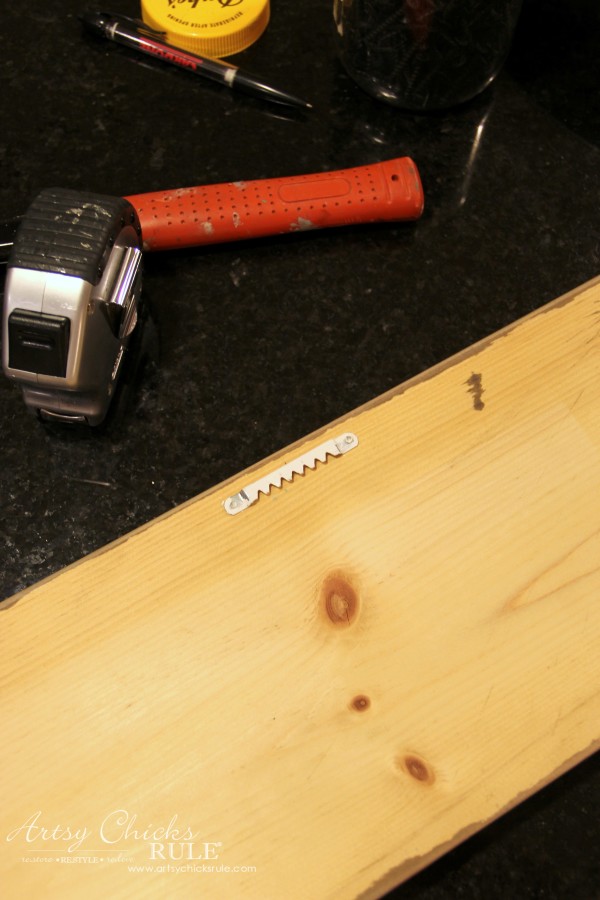 Distressed, waxed and hung on the wall.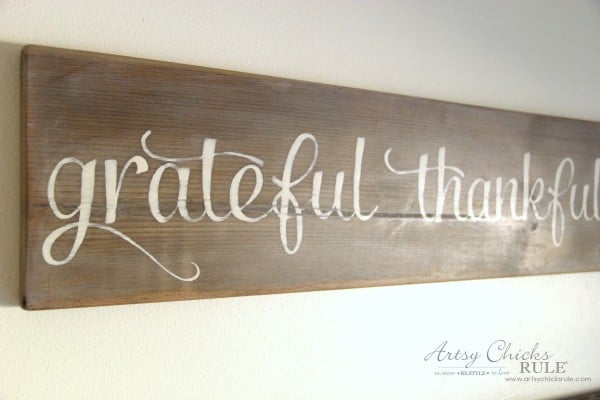 See the little hint of pale whitewash over the front?
That is what I added with the Chalk Paint earlier.
I think it really adds to the weathered look.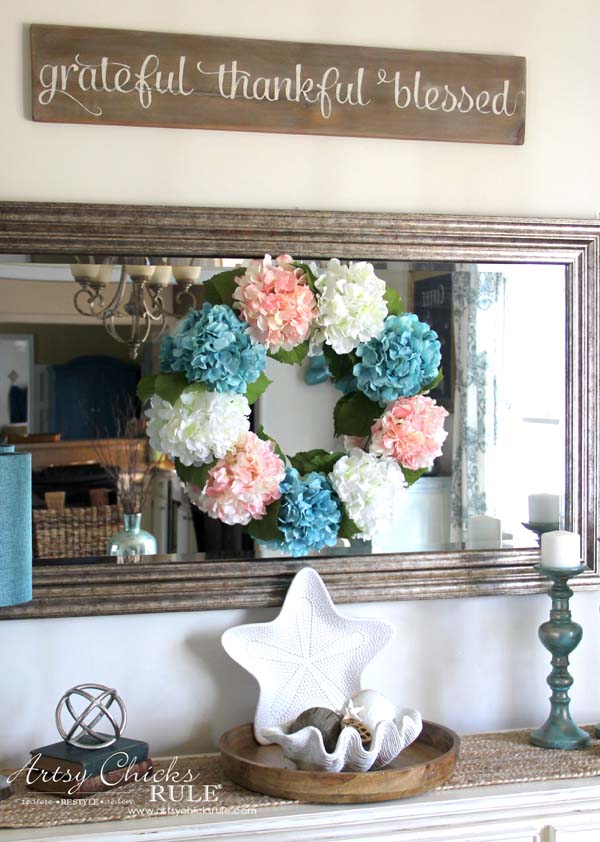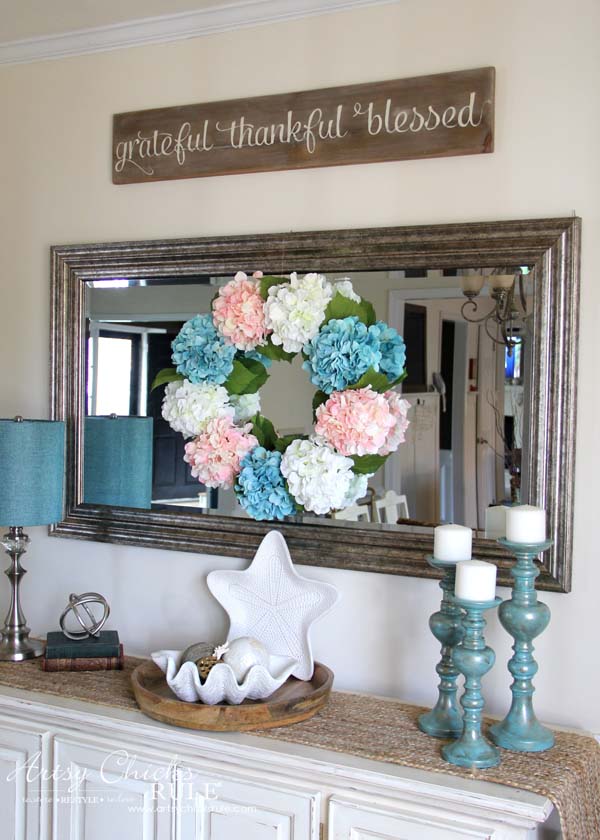 This "grateful, thankful, blessed" sign is one of my very favorite projects.
I just love what how it looks and the sweet reminder it provides to all who see it.
Want to make one too?
It's such an easy and very inexpensive project.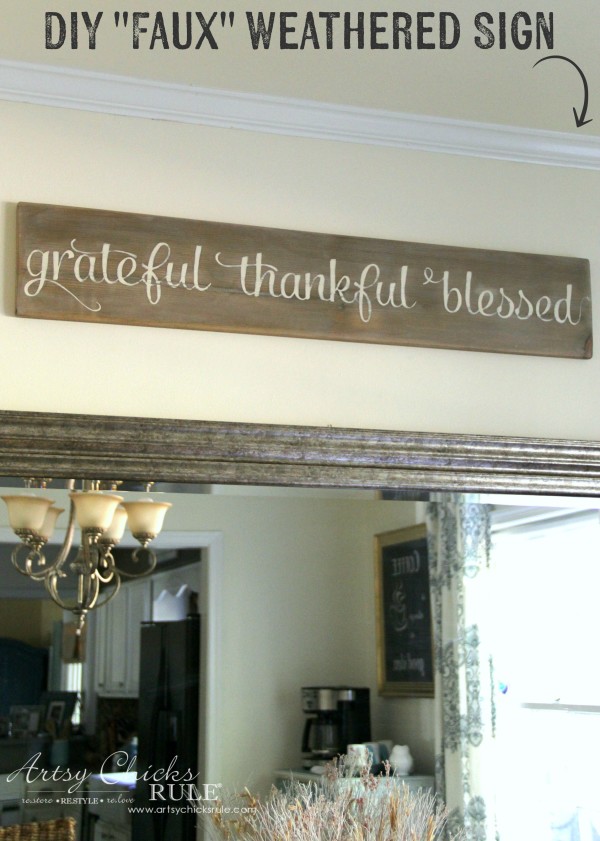 I now have it in my >>> newly renovated kitchen above my sink…..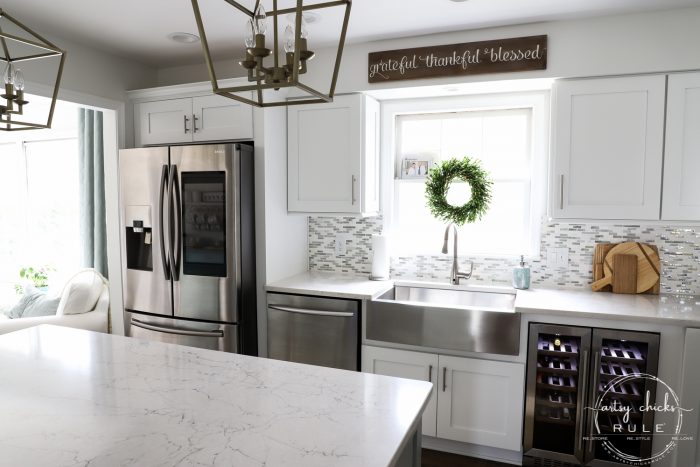 PIN this to save it for later! :)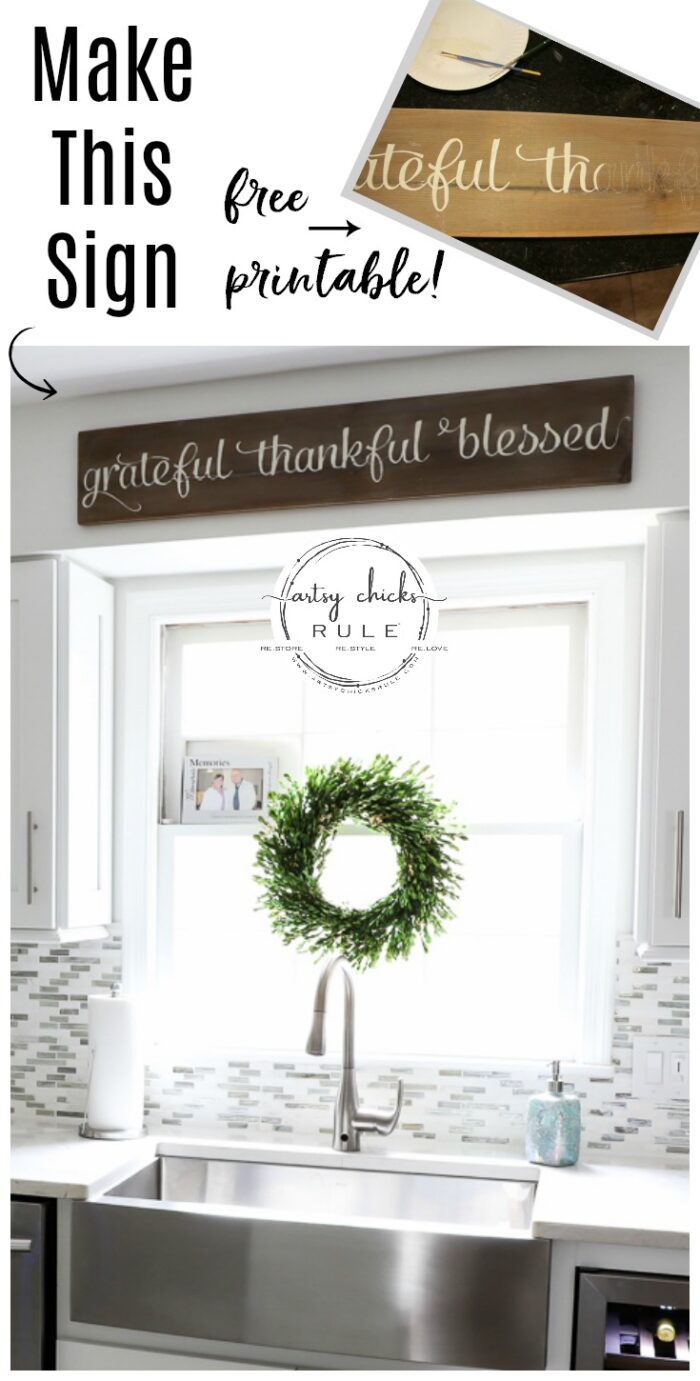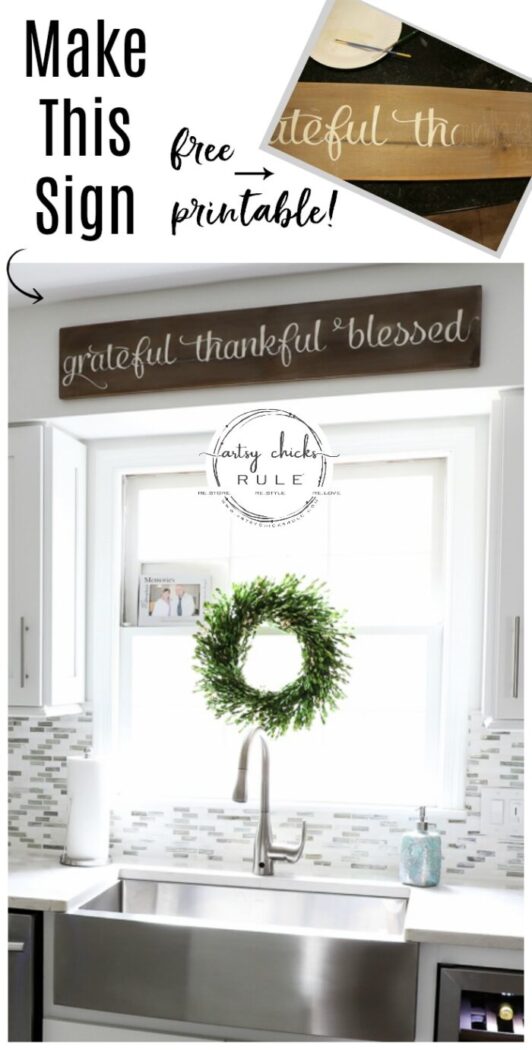 You don't have to make it "weathered". You could paint the board a color (aqua? :) ) and use white letters.
Or paint it white and use black lettering.
Lots of options. This is just one way.
I'd love to see if you do decide to make one!
Now follow along the Thanksgiving Home Hop so you don't miss any of this Thanksgiving goodness going on today!
Next stop is with the fabulous KariAnne
over at Thistlewood Farm. (<– click here to visit)
Be sure to check back in and see what I did with this old sign!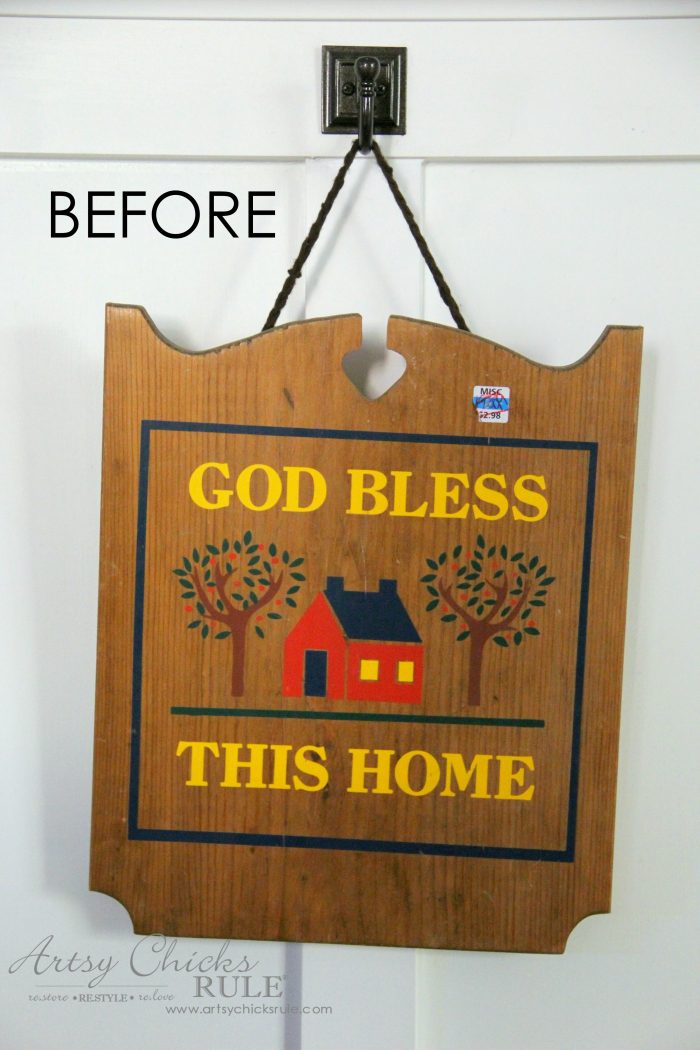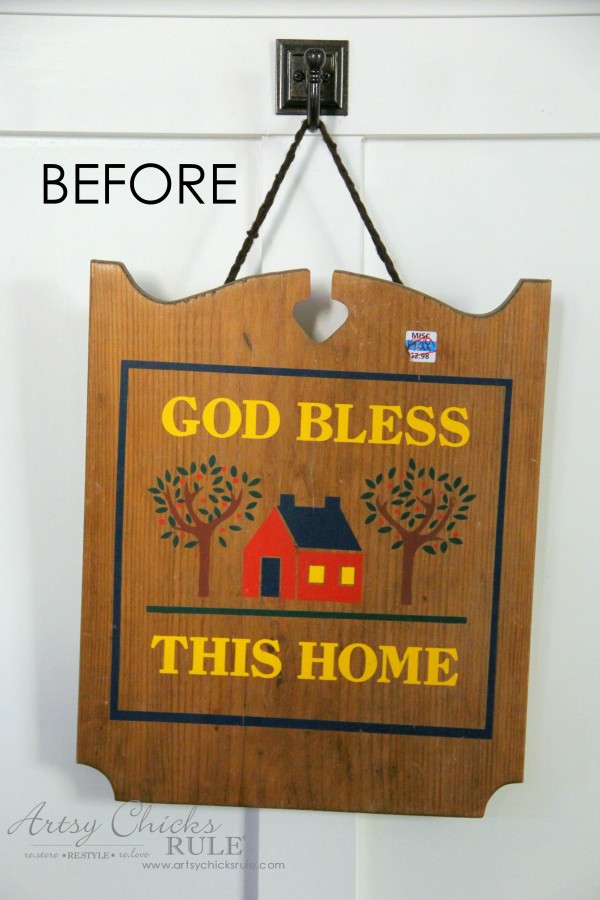 UPDATE!! See it now, here!
xo