Faux Weathered Give Thanks Sign (you can make this!)
This post may contain affiliate links. Please see disclosures here.
I love having inspiring signs up and around my home. This give thanks sign is perfect for the upcoming Thanksgiving holiday but could be left out year round.
Made out of this….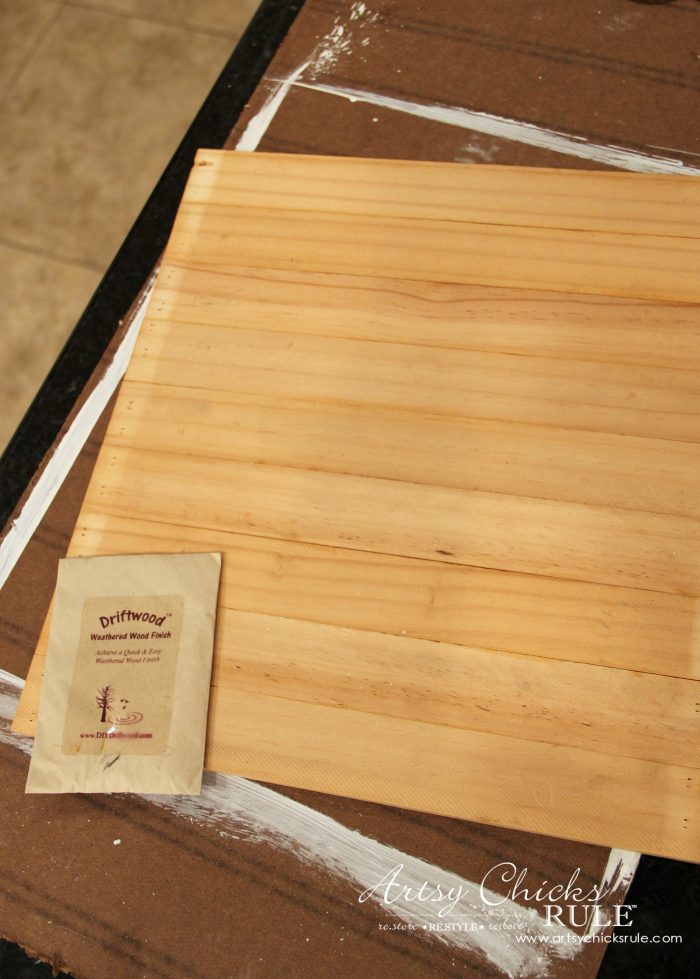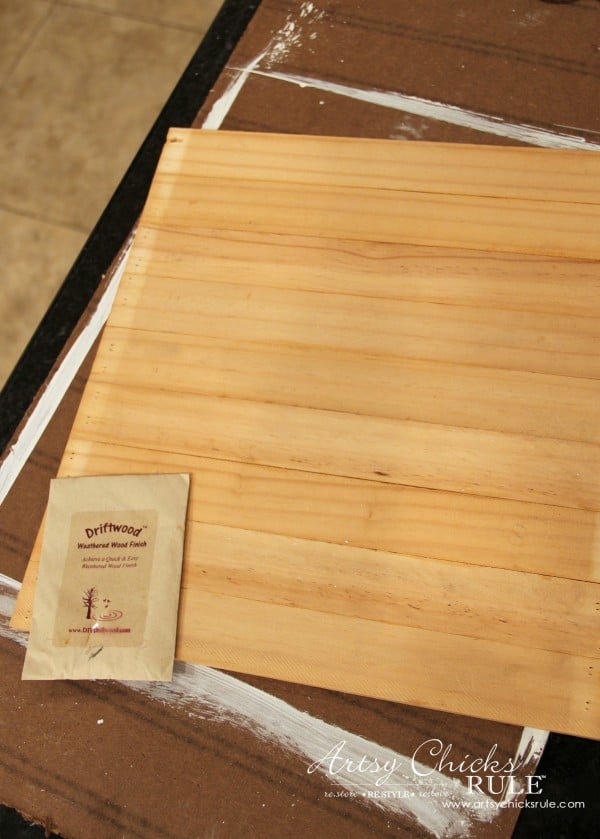 And turned into this….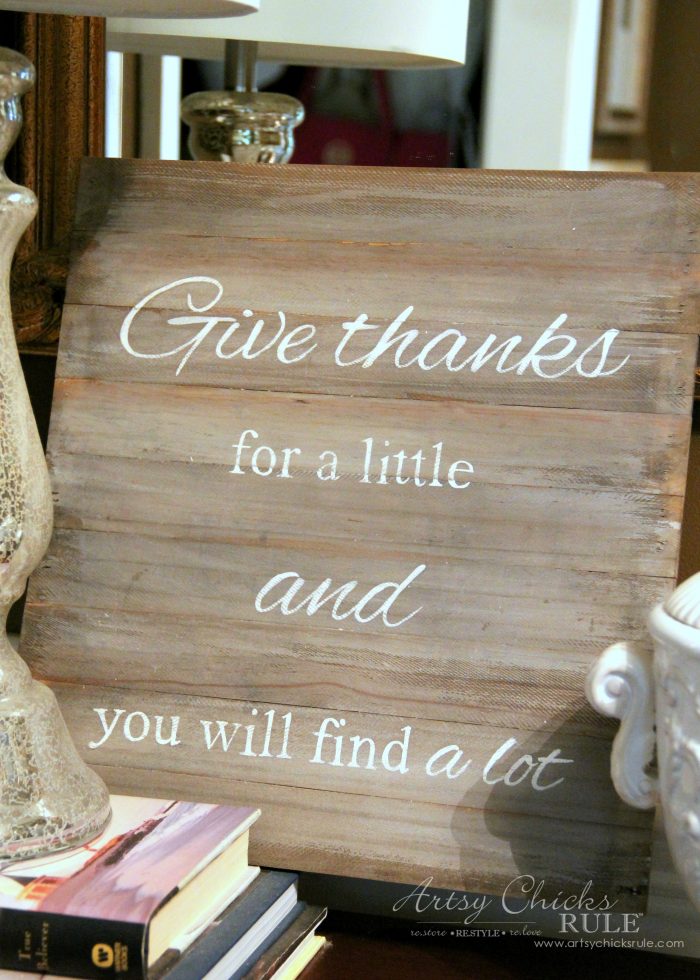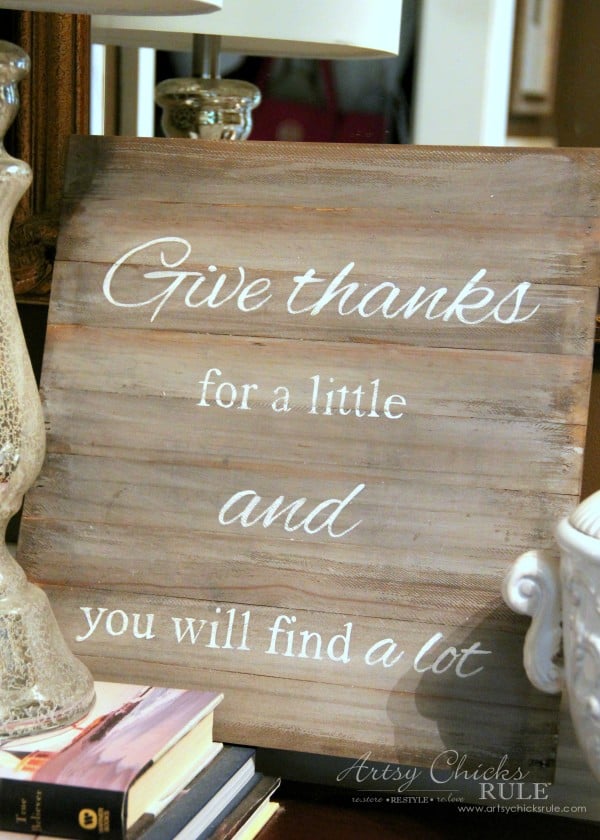 Learn how to make this faux weathered give thanks sign!
I love signs (as you know ;) ) so I am sharing this goodie I made awhile ago.
It was created out of an old crate.
Here's how:
I took the crate apart, removed the nails and then laid them side by side (actually side by side on the board pictured below).
I then used Elmer's Carpenter's Wood Glue Max and applied a tiny bit along the entire edge of each piece and placed them together.
I tried to keep it to a minimum. (just enough to hold it together but not too much so it'd stick to the board underneath)
After they were all glued, I made sure they were aligned evenly and just left it to dry. (I didn't clamp)
After it was dry, I turned it over and applied more glue in the cracks of the backside to sturdy it.
After that was dry, I turned it over and applied the Driftwood product.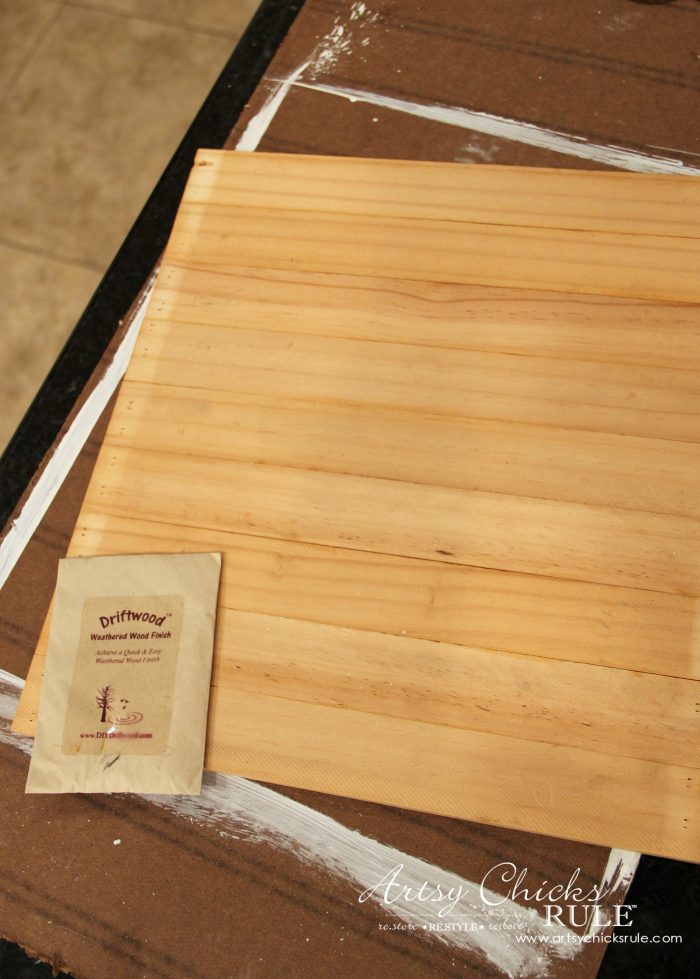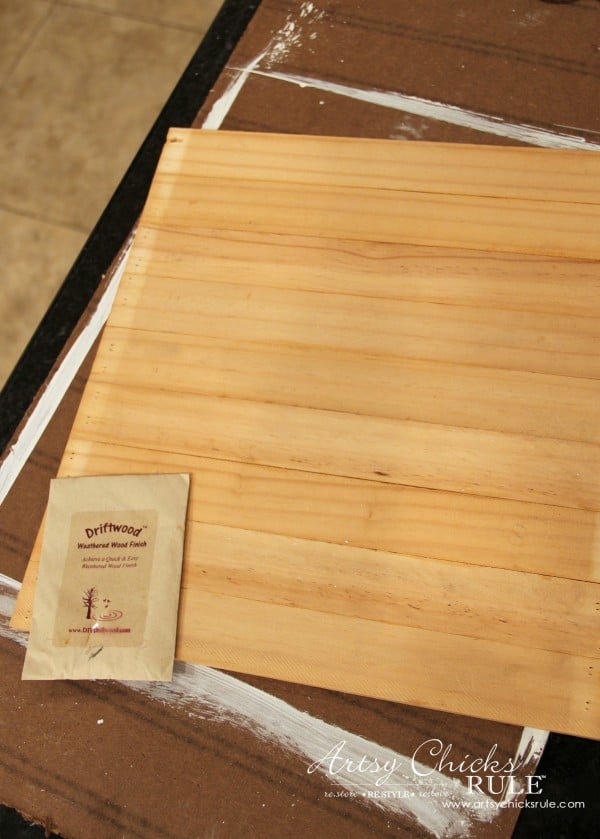 It had a rustic feel with the rough edges so I decided to "weather" it.
I used this Driftwood Weathering Wood Finish to create that weathered look.
I love it!
BUT….I wanted a bit more of a weathered look so I mixed up some white Chalk Paint and water to create a wash.
I applied it lightly over the top of the "weathered" wood. (you can sort of see where/how I applied the white in the photo above)
After that was dry, I created this graphic and transferred it to the board.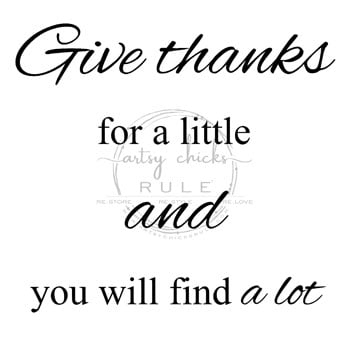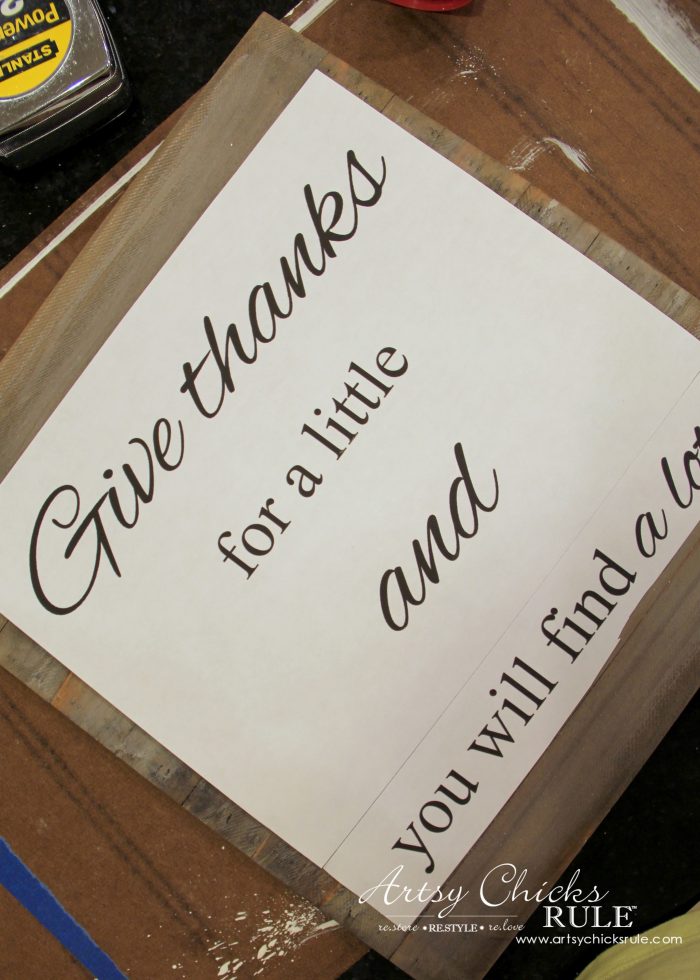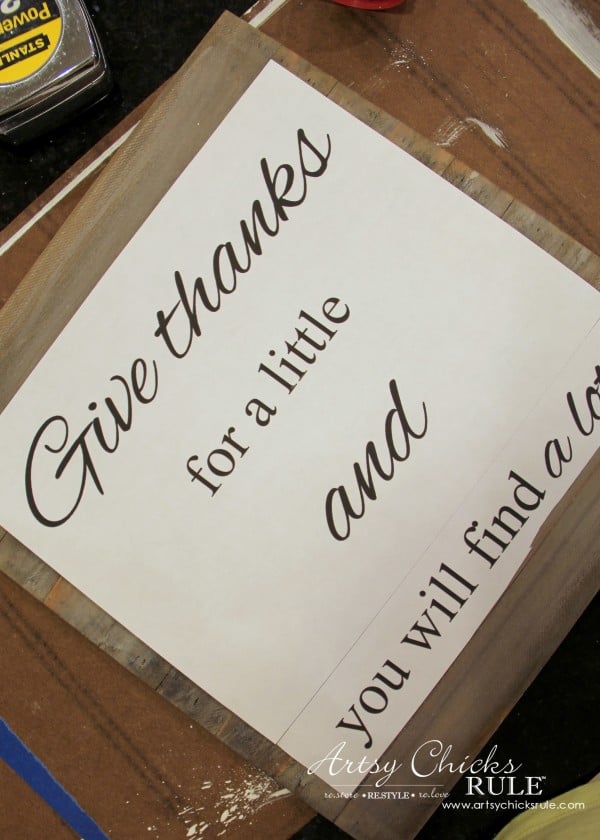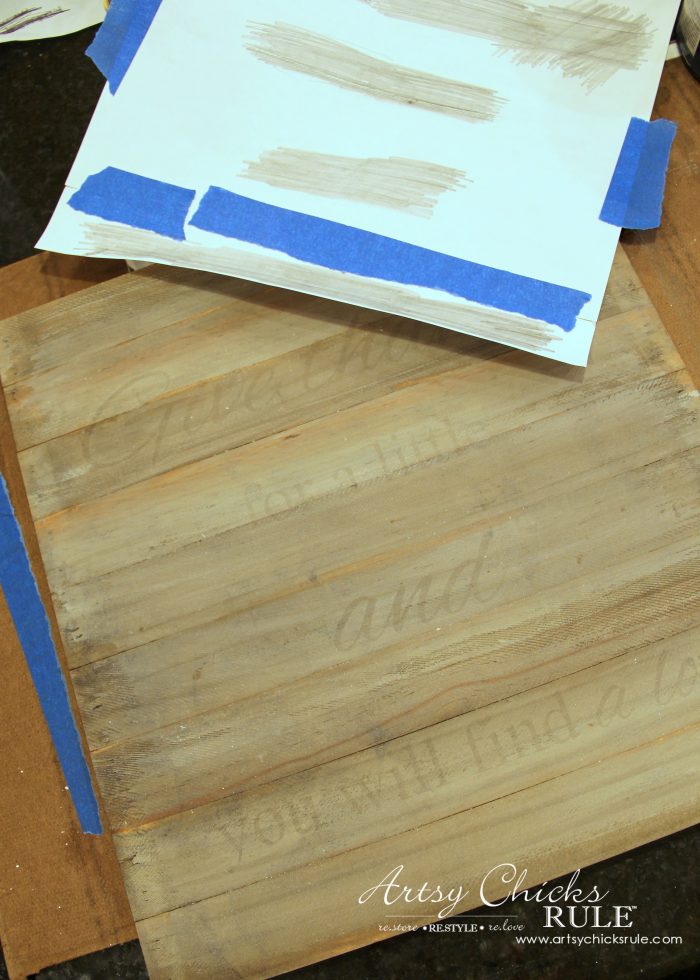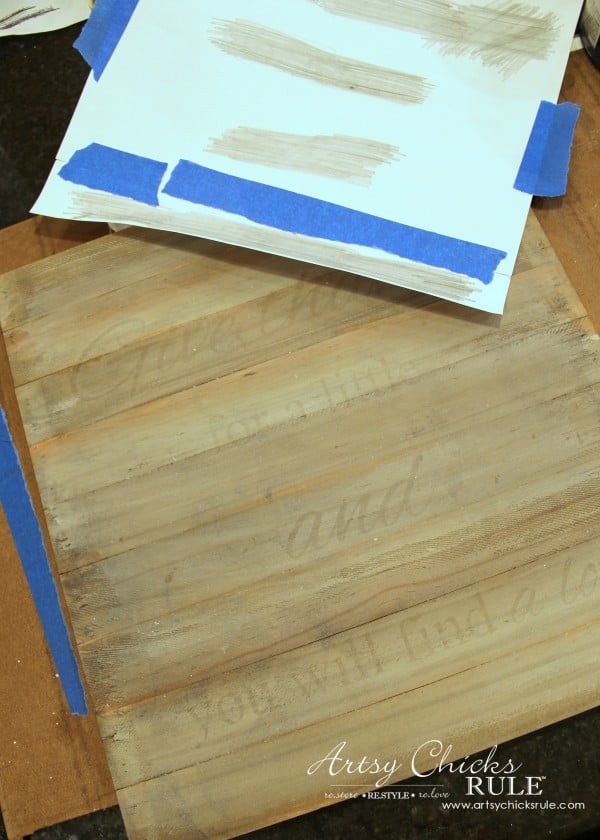 This is just one of the many ways you can transfer this graphic.
Want even more ways to transfer?? Check out my "How To Transfer Graphics" post! (sharing all the techniques I use)
I then hand painted it in using a script liner brush similar to this one, Soft-Grip Golden Taklon Script Liner Brush, and white paint.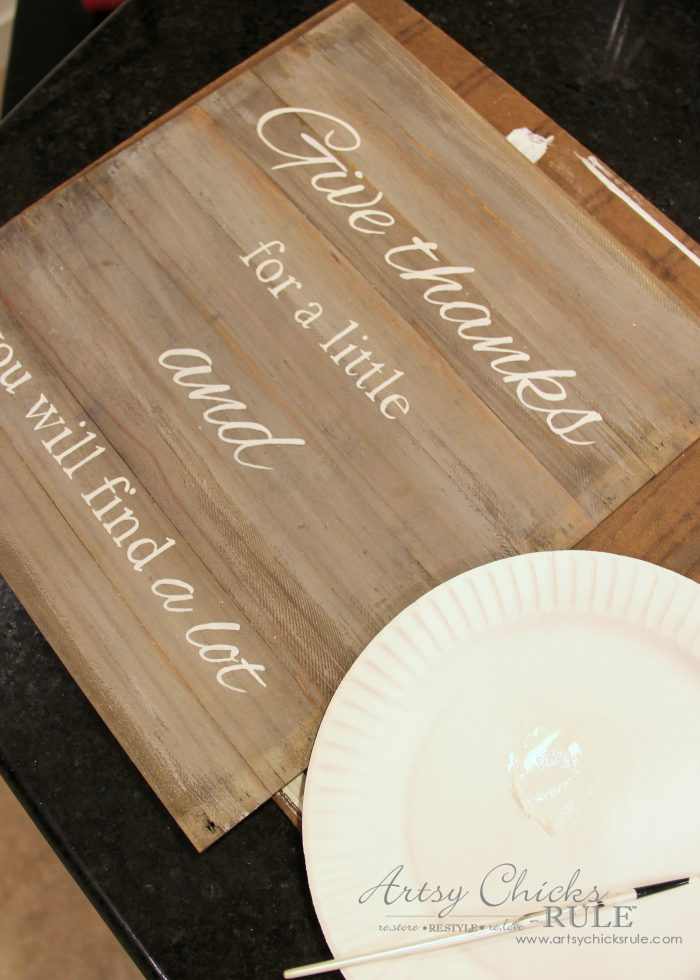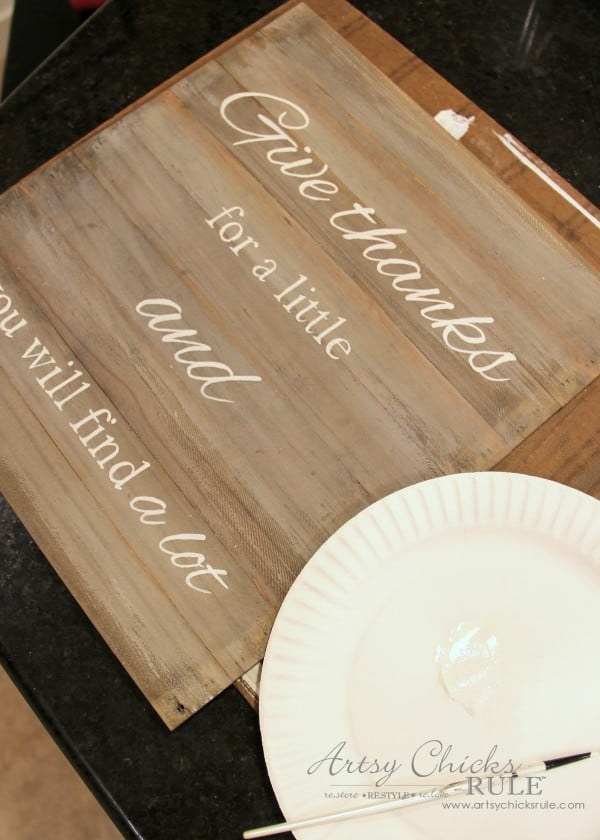 A light sanding and done! EASY!!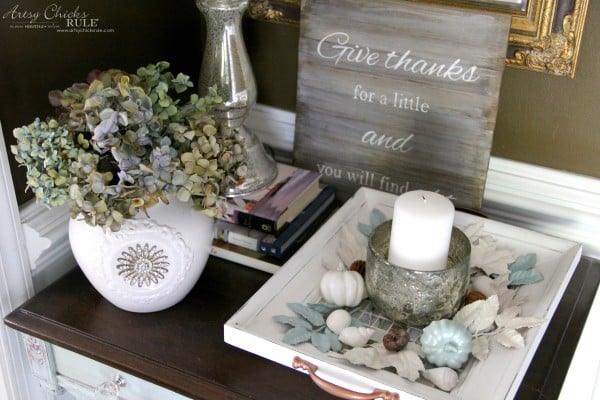 Just a simple reminder.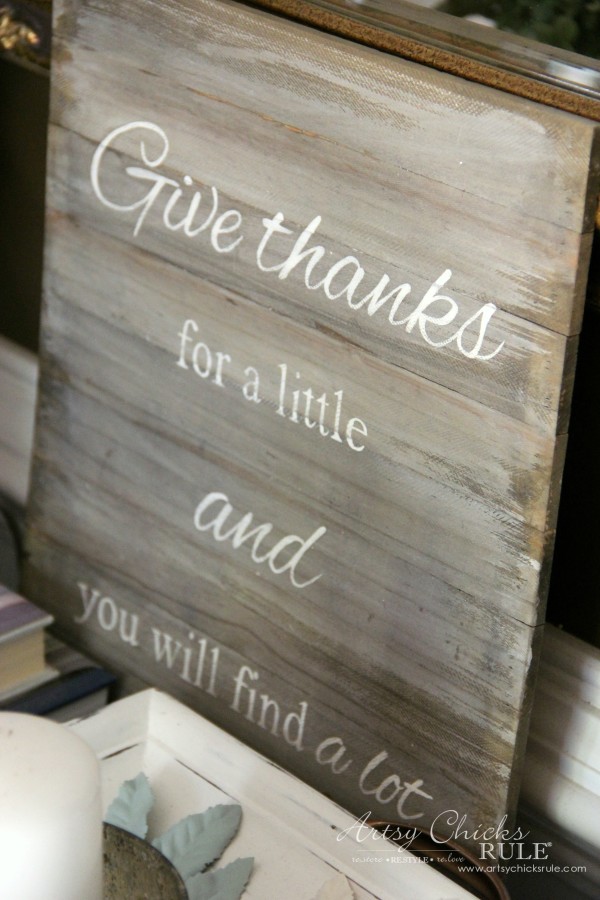 Love this saying.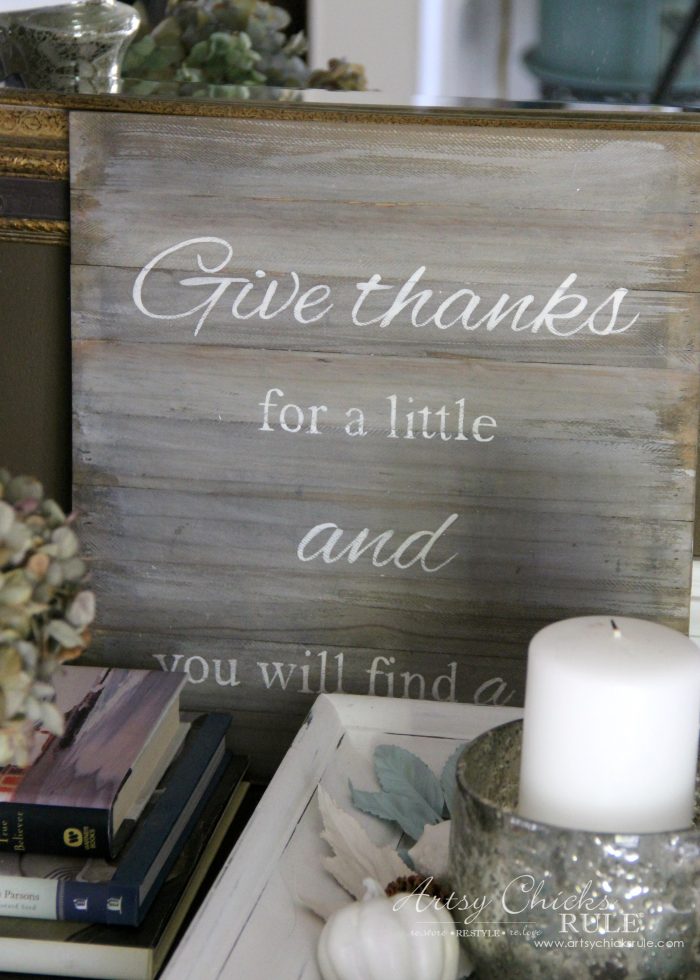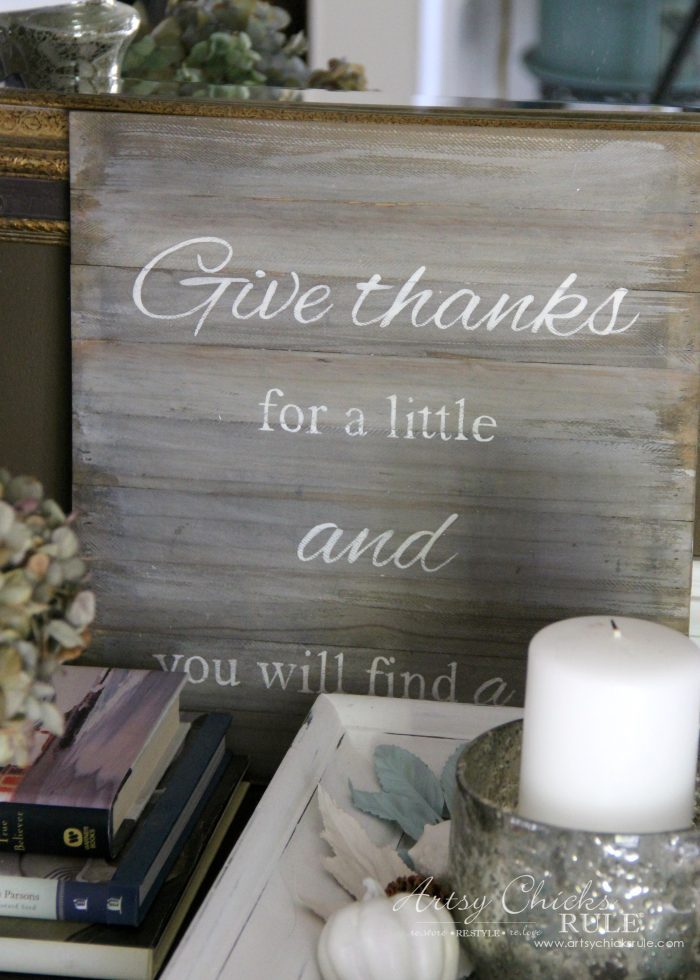 Like it too? PIN this give thanks sign to save it!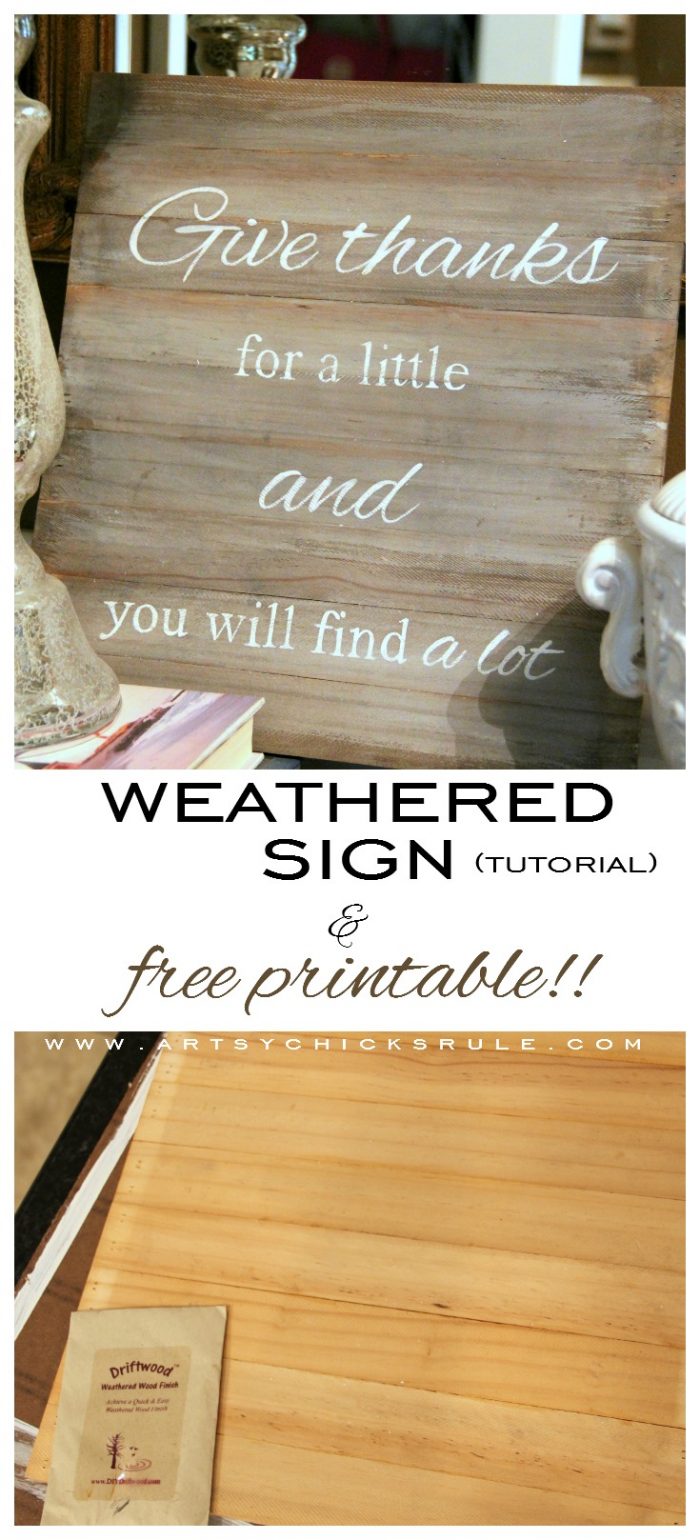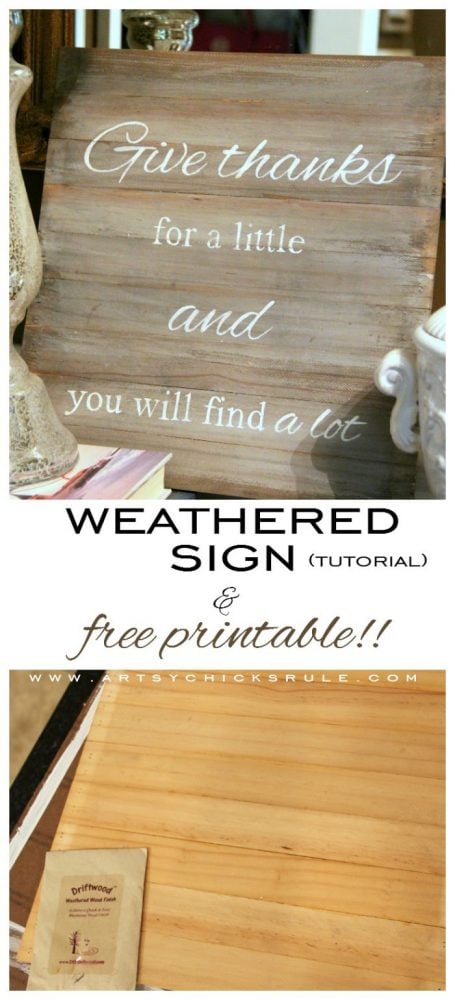 You might also like this old thing! See it, here.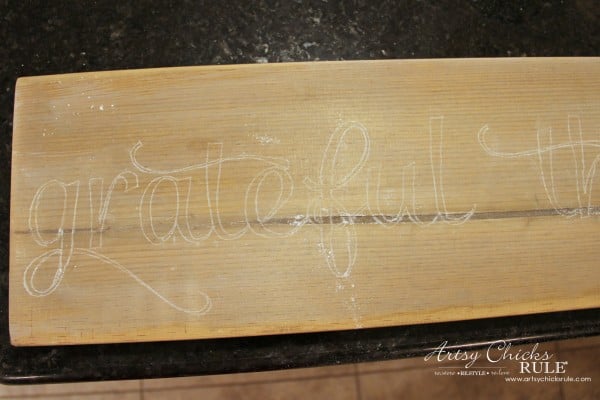 Hope you have a wonderful weekend!
xoxo