In All Things Give Thanks Sign & Free Printable
This post may contain affiliate links. Please see disclosures here.
I love making signs and have made more than a few. I especially love using old scraps of wood to create something new and fun like this "in all things give thanks" sign I made recently. Perfect for the upcoming holidays or any time.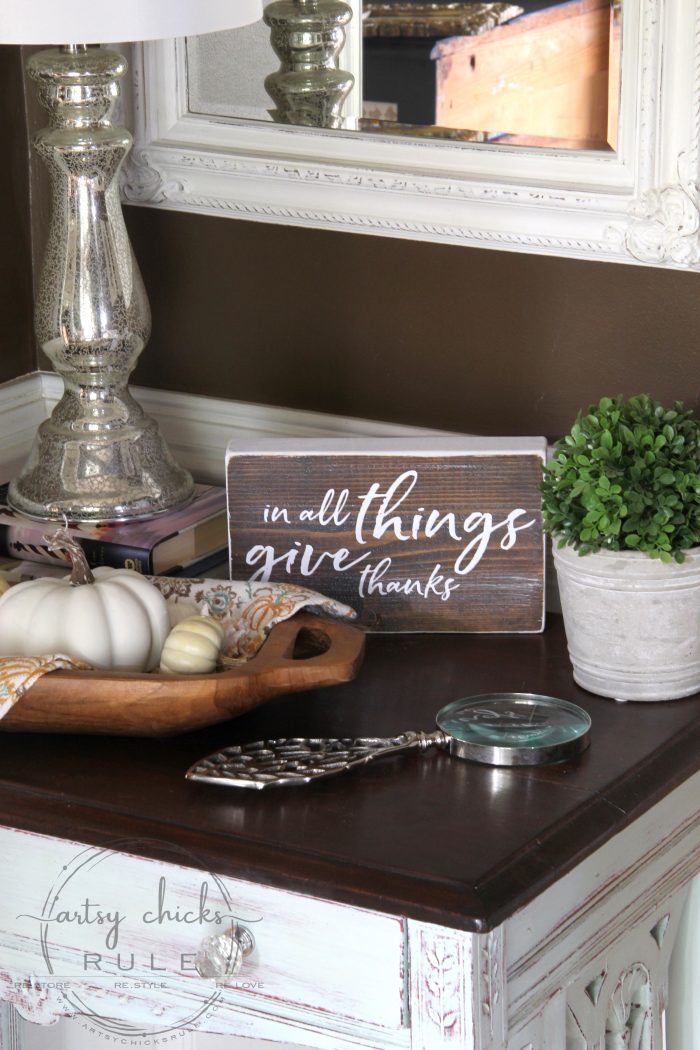 Today, I'm sharing a little "In All Things Give Thanks Sign" I made last night out of a scrap piece of wood.
I do that often. I love scraps. ;)
But why not use that leftover wood to make something pretty or even useful?
This particular piece of wood here…..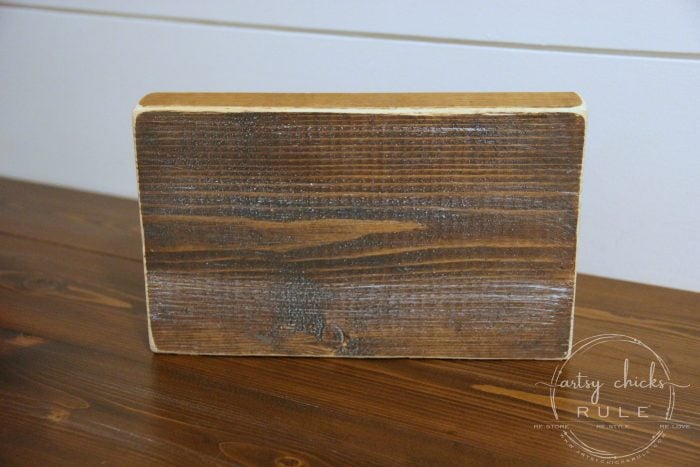 ….was a leftover scrap from making the very wood countertop it sits upon.
I was testing stains and such.
Want to see that DIY? Check out this post here, "DIY Wood Countertops".
As you see in the photo I shared above, it's how it was sitting in the garage "scrap pile", stain and all.
You can see I had even done a bit of the white dry brushing like I did on my finished counter top.
Here are a few other ones from that day….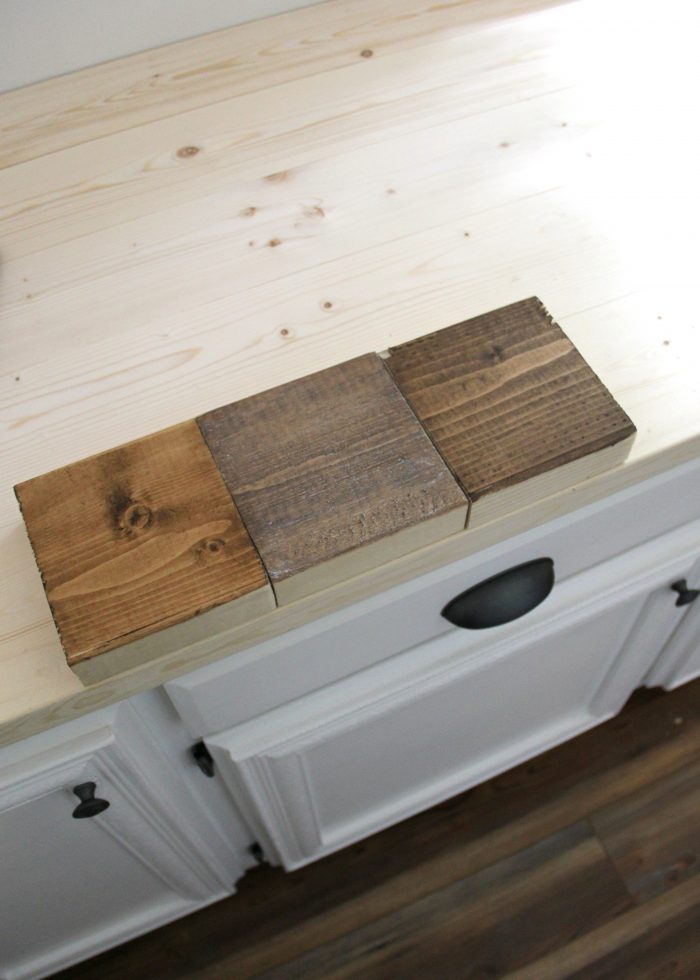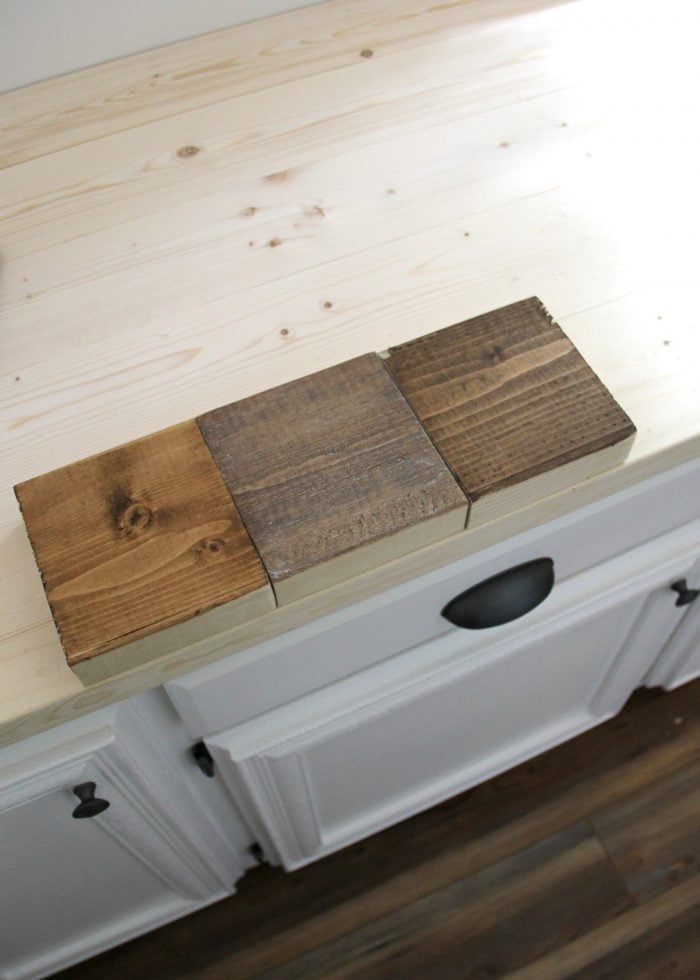 So as you can see, it was basically ready to go!
All I did was sand the edges a bit (they were rough) and paint the ends all in one thin coat of white paint.
A little dry brushing and … done!
Want to see a VIDEO on exactly how to dry brush? All the ins and outs, here >>> "How To Dry Brush – Video"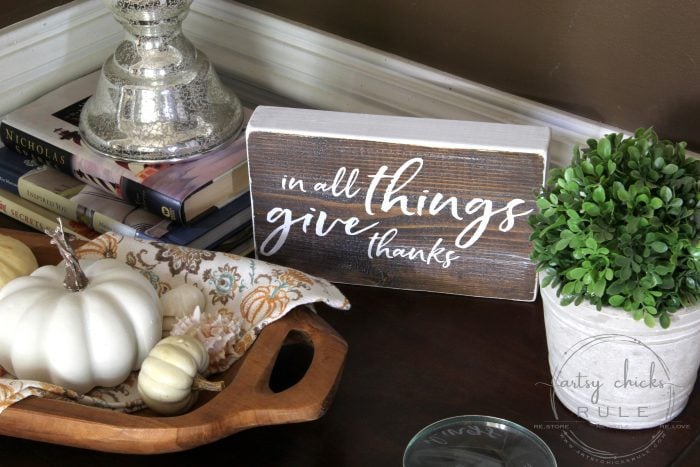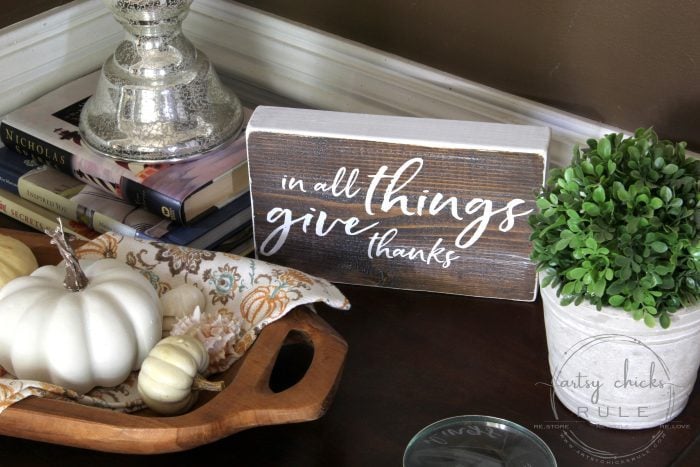 I like that the wood is thick because I can use it in more ways besides hanging it on a wall or leaning it against something like a typical sign.
It stands right on it's own.
I used my Silhouette Cameo to make it like I did these other signs:
Want to see how easy it is to use your own designs inside of Silhouette? Click here >>> How To Import Your Own Designs Into Silhouette Cameo.
Or you can also use any of these transfer methods to do it if you don't have a Silhouette machine.
I created this graphic that you can download below.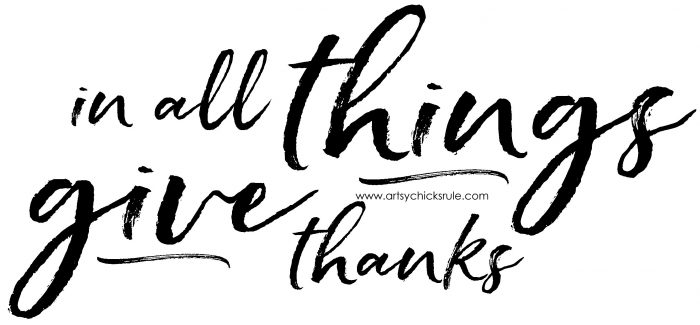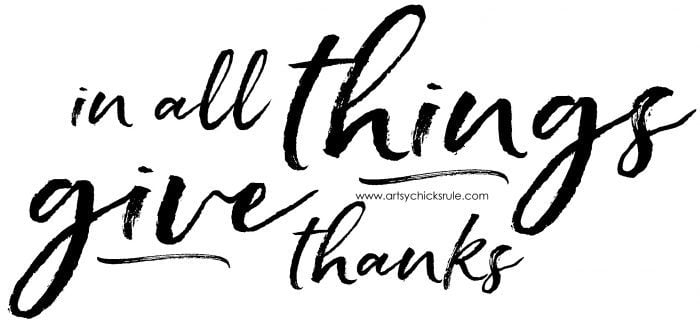 You can even just download, print and frame (or decoupage)! Even easier. :)
I played around with it in a few spots, like my recently transformed coastal farmhouse laundry room.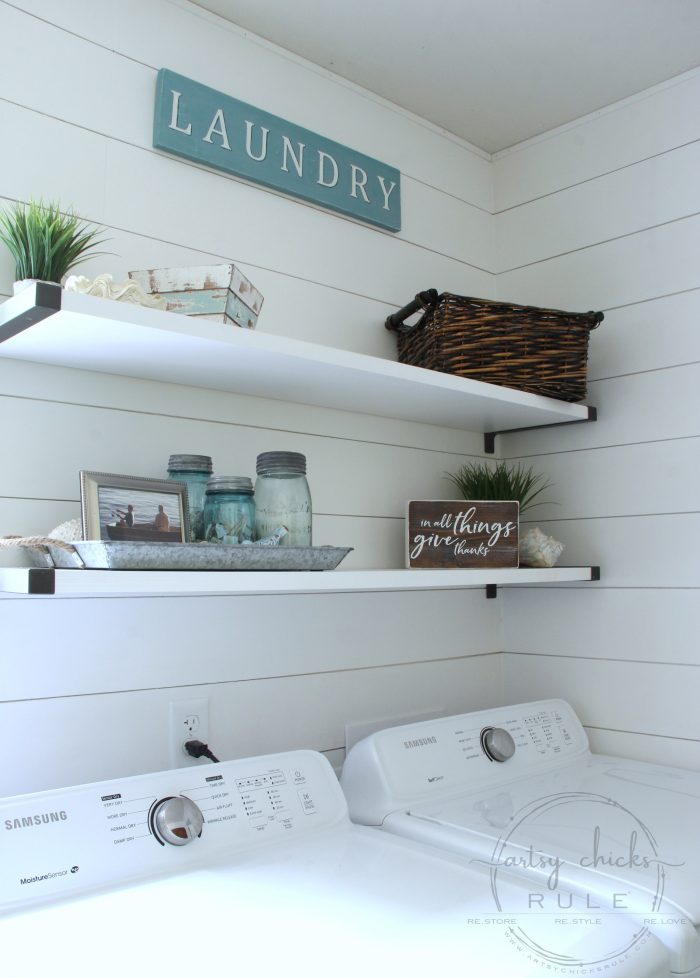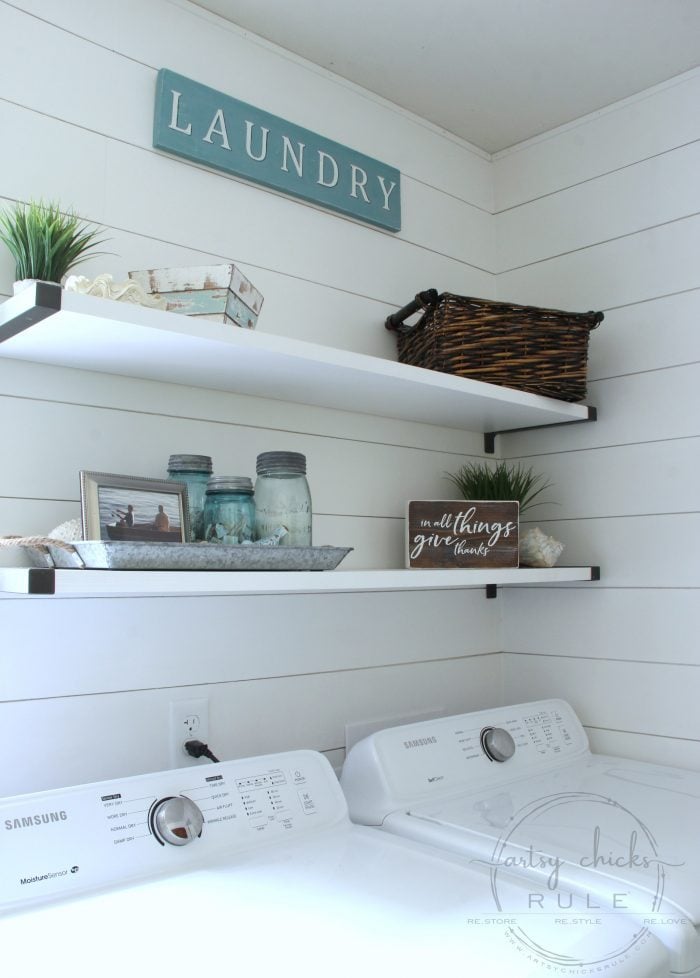 I kinda love it here.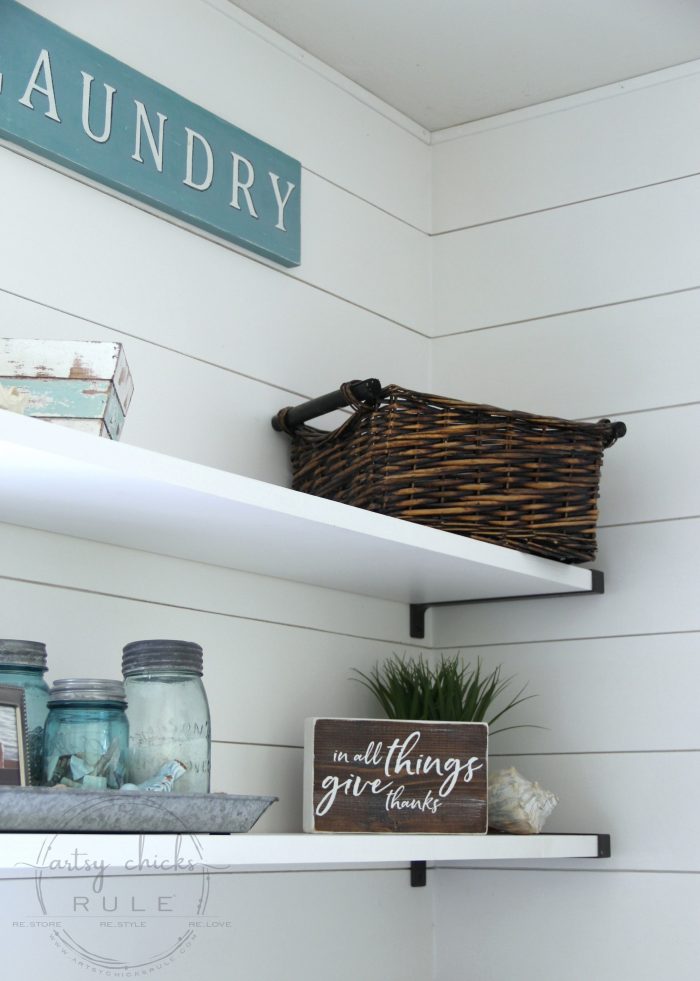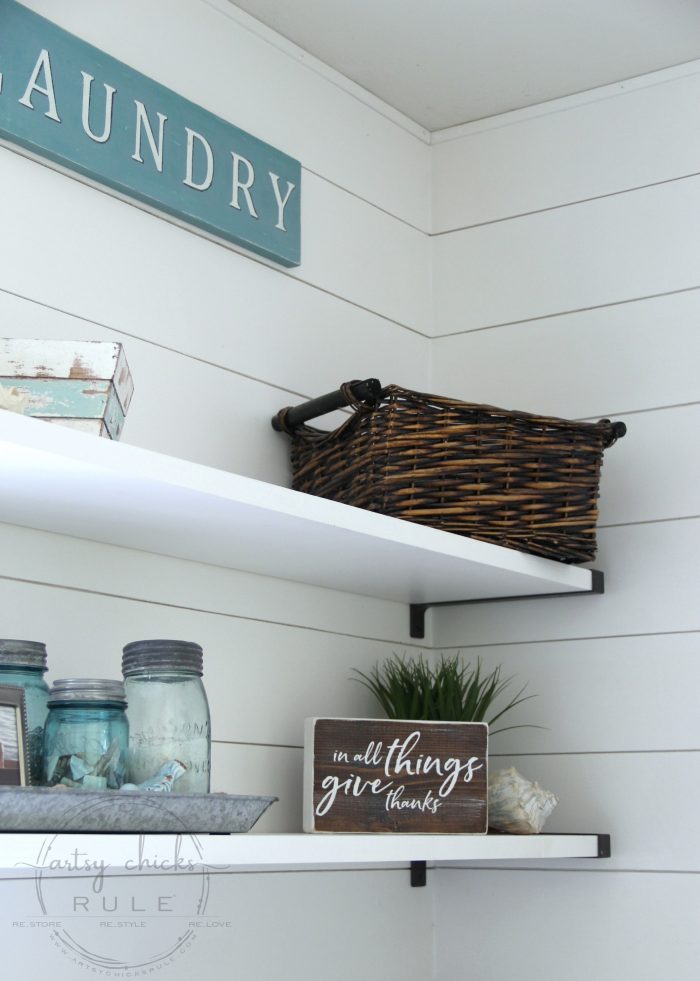 And think after Thanksgiving, this might be where it will stay always.
I love that little reminder.
And if I keep it here, maybe it'll make me thankful for all the laundry that ends up taking us over! ;)
I also tried it up on my shelf in the family room.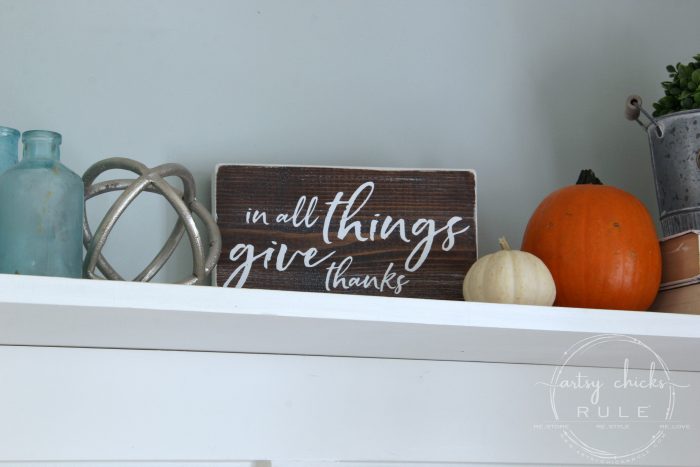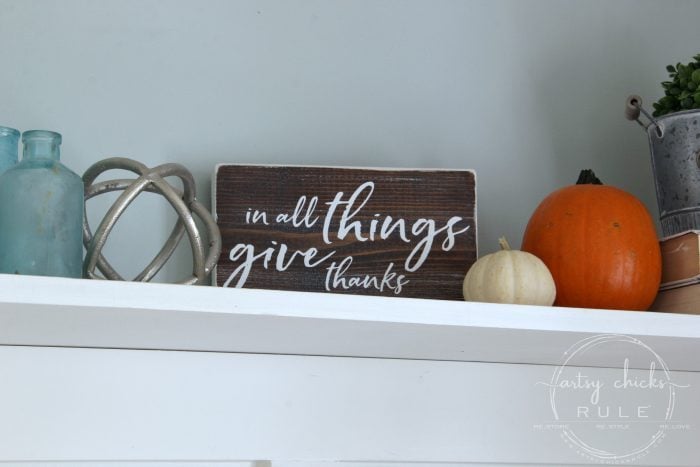 That's where I had that super cool antique blue truck print for my fall home tour, remember?
But for now, it is going to live here…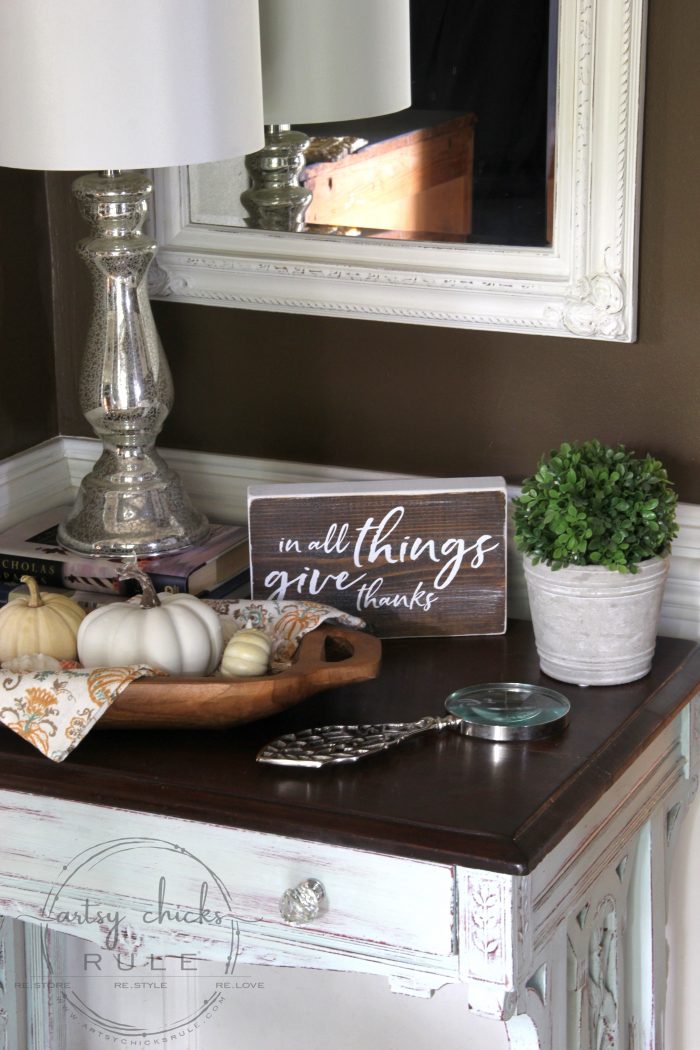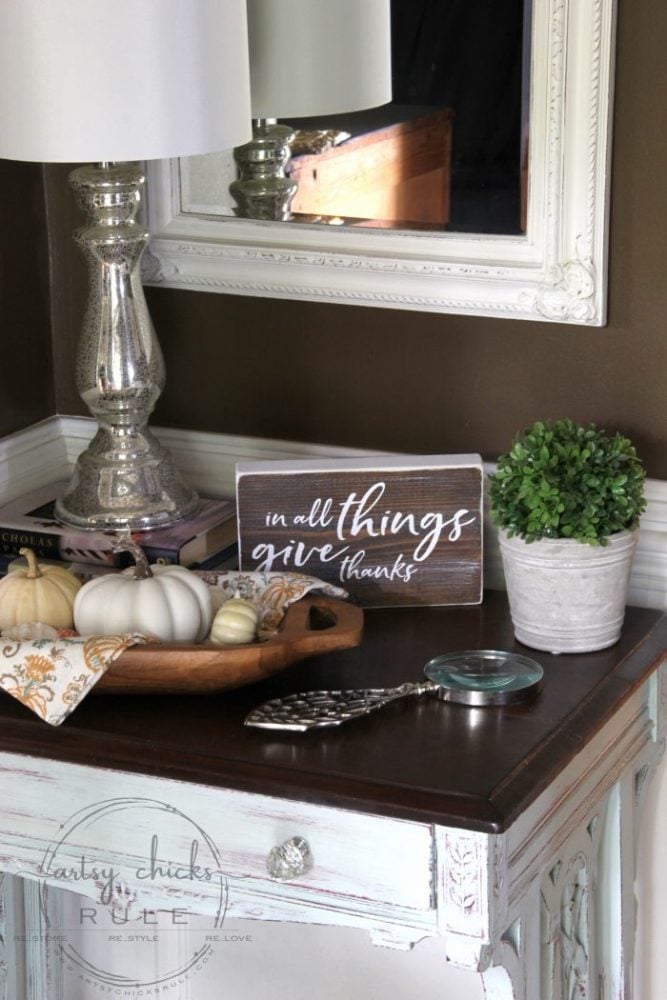 ….so it can welcome guests with it's thoughtful words.
It's so true, you know, in all things give thanks.
Yes.
So…do you have scraps hanging out in the garage? Do you hold onto them like I do?
If you do, go get em and make something fun for Thanksgiving, too.
If you don't, hop on over to the thrift store. I can almost always find something there to re-do.
Or maybe even your local big box store might have some scraps from cutting.
Like this? PIN it to save it!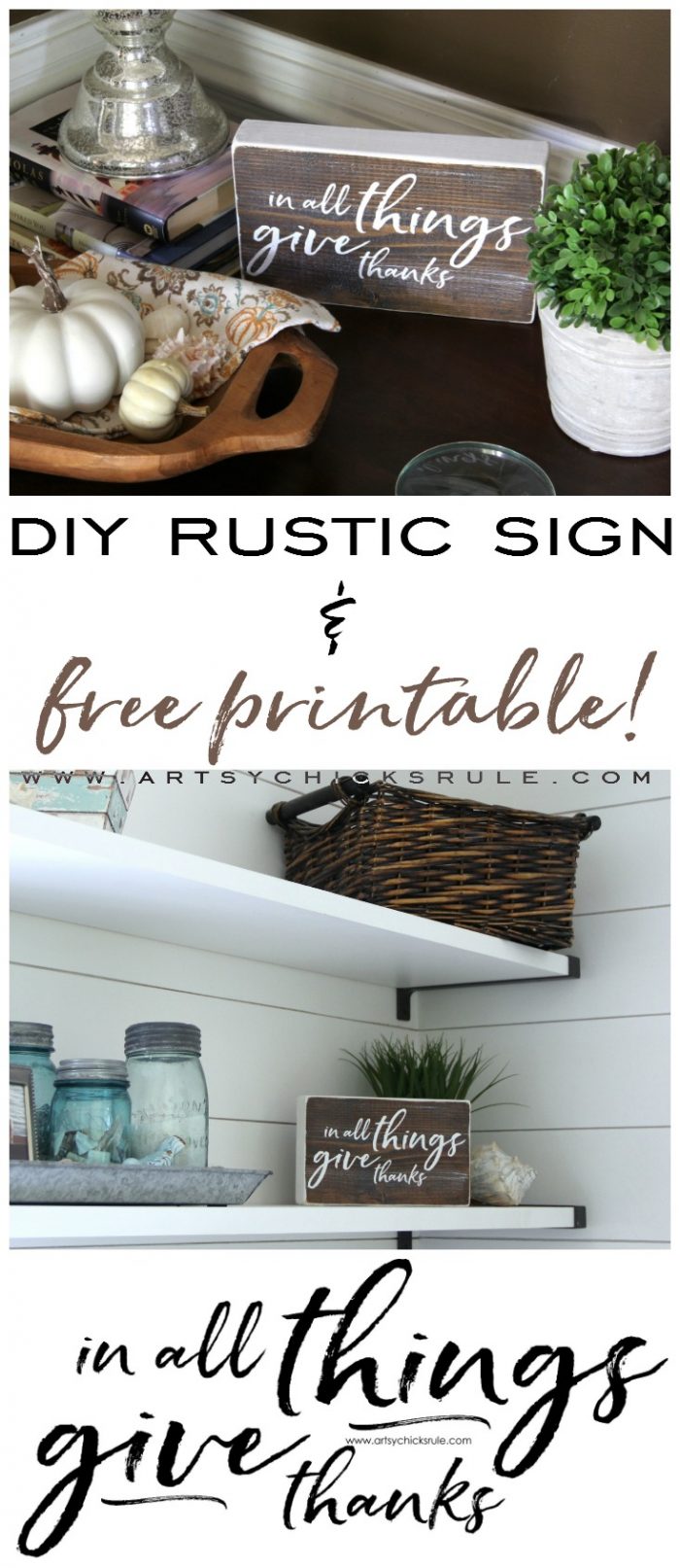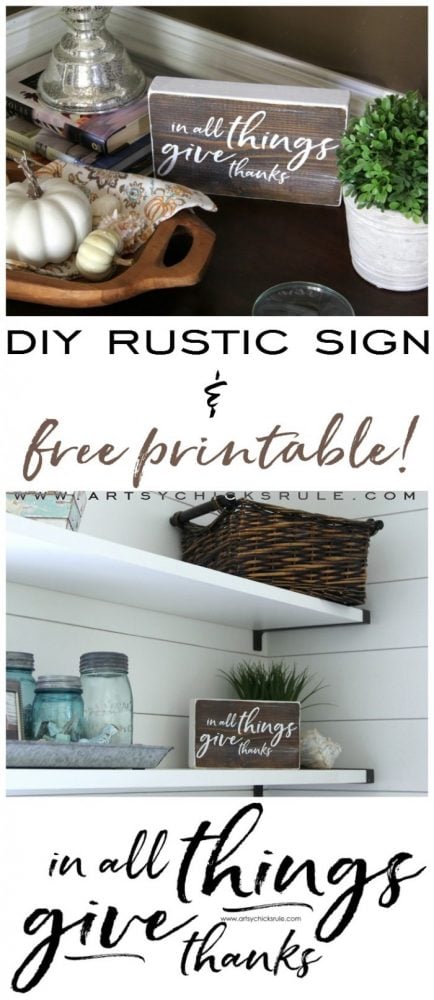 Want to see another "thankful" style sign idea?
Have a blessed weekend!
xoxo