This post may contain affiliate links. Please see disclosures here.
Happy Thursday! My decorating friends and I are sharing how we decorate with old windows today.
I'm sharing an Old Window Beach Sign, how I decorated with it and how I've decorated with another old window.
If you aren't a member of our really fun Decorating Enthusiasts forum over on Facebook, be sure to hop on over and join!
You can find it here >>> Facebook Group
We have a challenge every single month and this month's is "decorating with old windows".
The members of the forum are invited to join in on the challenge with us and share their photos with everyone in the group (if you wish).
You can also post other things you are working on, ask questions you may have or anything else decor related, etc.
It's a wonderful and very helpful group! :)
Okay, so let's get to this old window beach sign of mine.
It started out like this….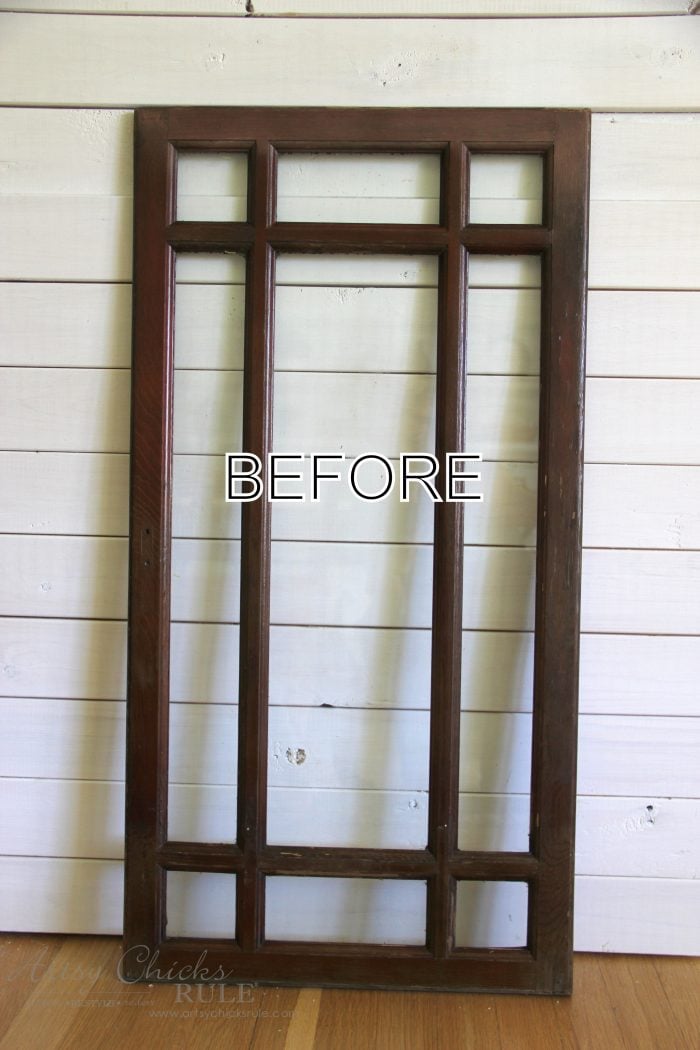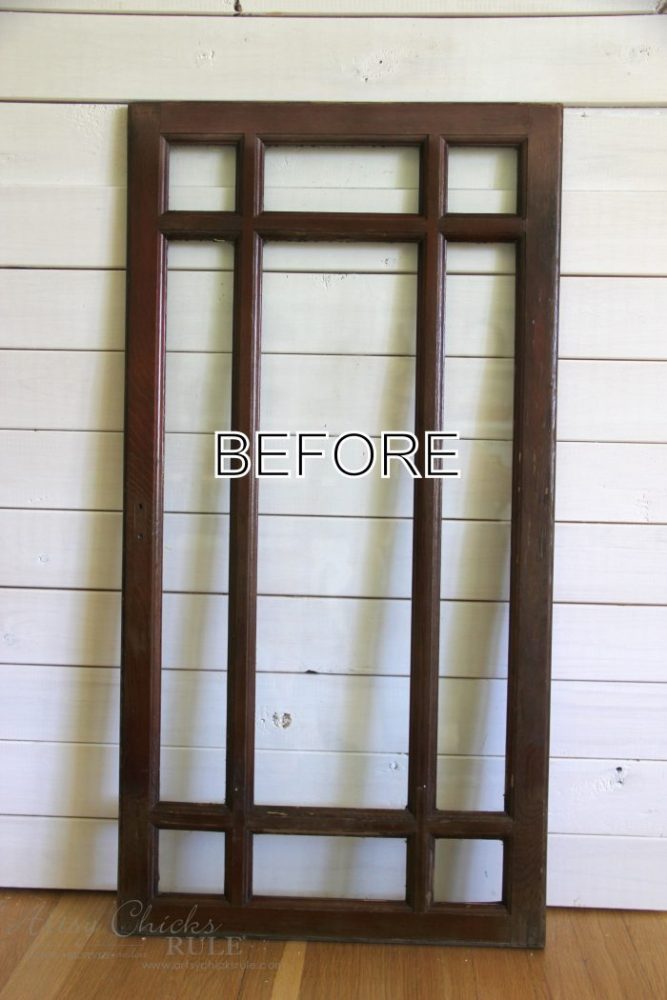 A few years ago I found some old windows on Craigslist. We hopped in the car and drove about 45 minutes to pick them up, all for $35.
I still have 2 very old, different sized windows (wavy, bubbly glass and all). Plus the one I used in my coastal farmhouse guest bath.
And this one.
This one worked out perfectly for a sign, having that big empty space in the middle.
I'll include affiliate links, when possible, in the text below for any of the products I used. You can see my disclosure here.
And here's what it became….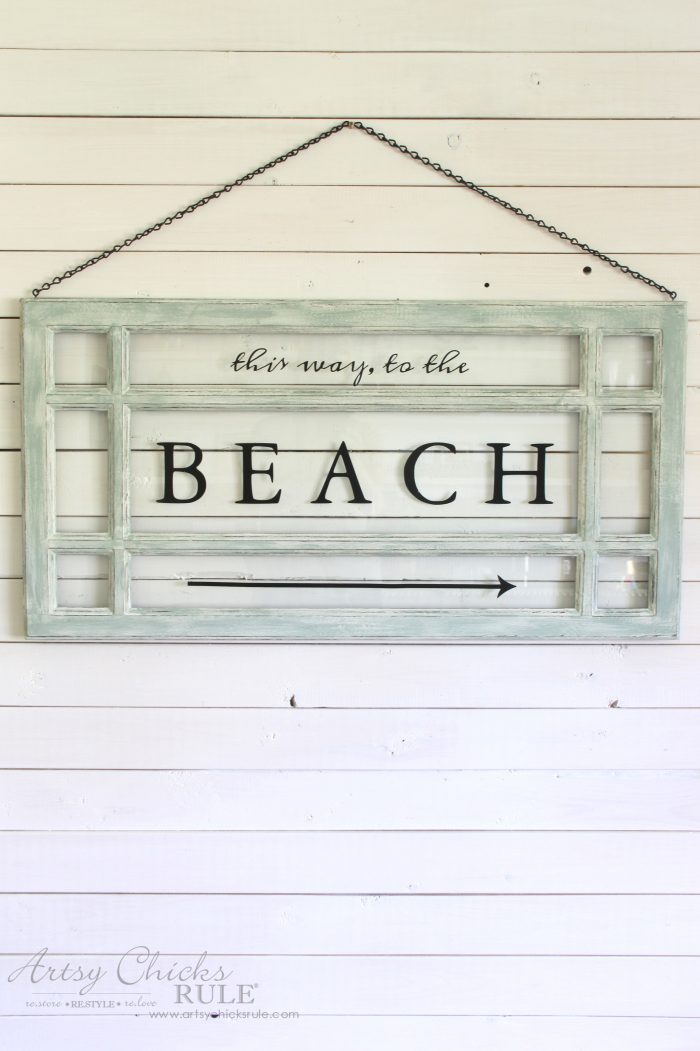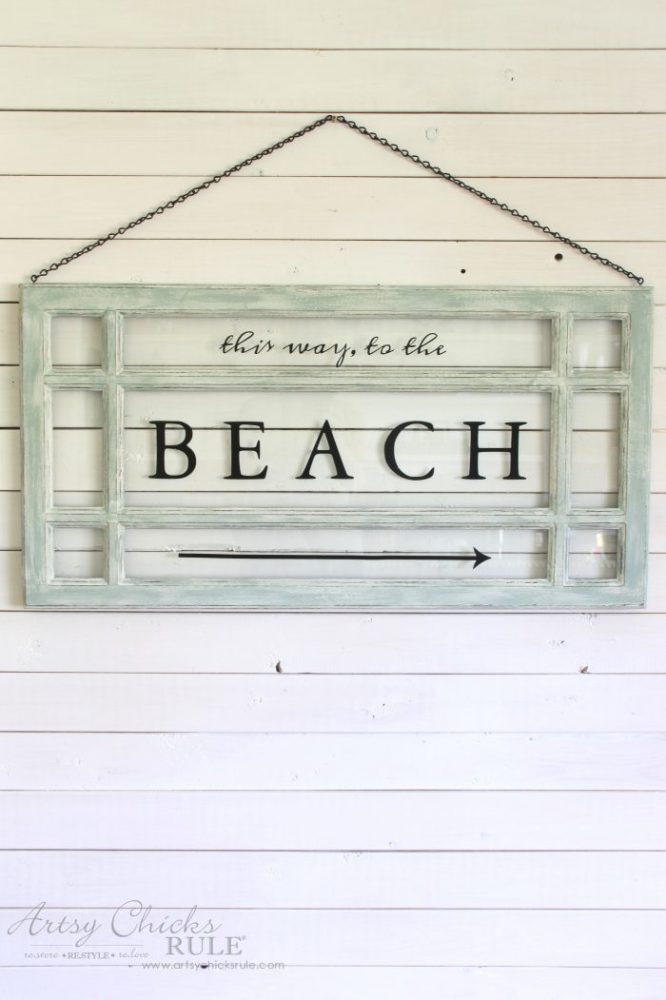 Beach, coastal, yes. You know it. ;)
I am a beach girl and love living by the coast and all that it brings with it. Except the occasional flooding, of course!
Anyway, I thought it would be a fun to make a sign using all three of those long areas in the middle.
This worked out perfectly.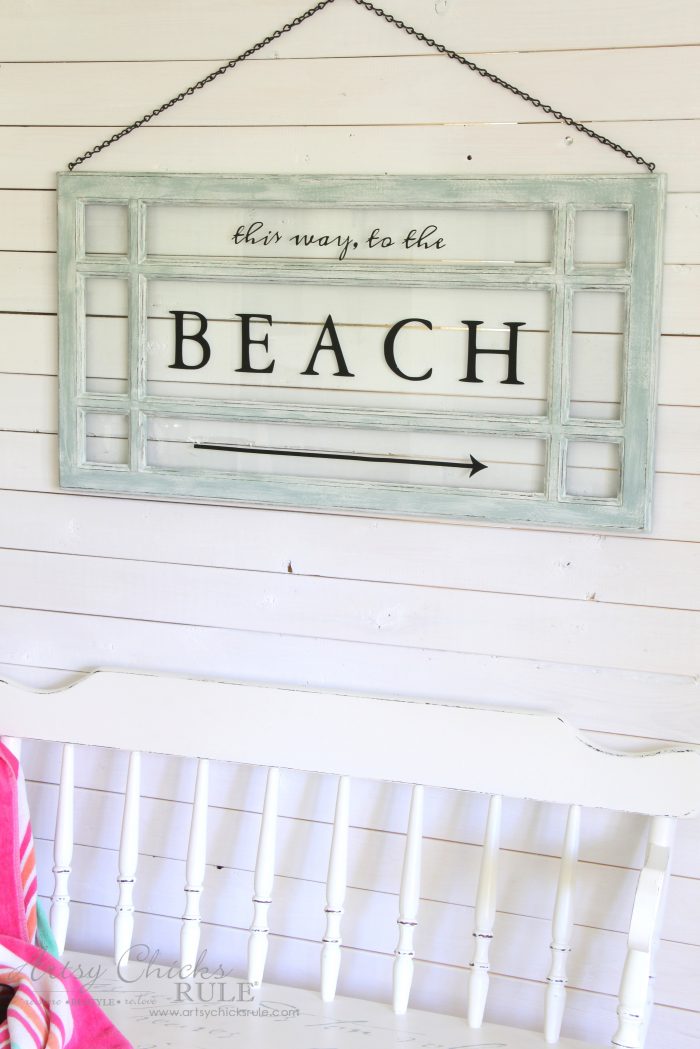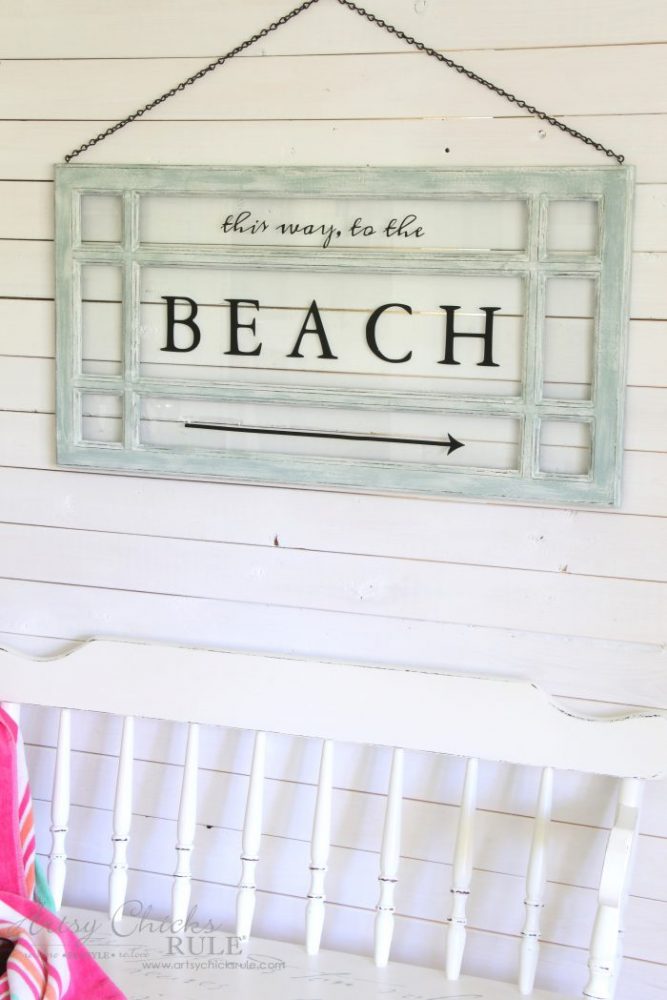 I was able to remove the glass from the back…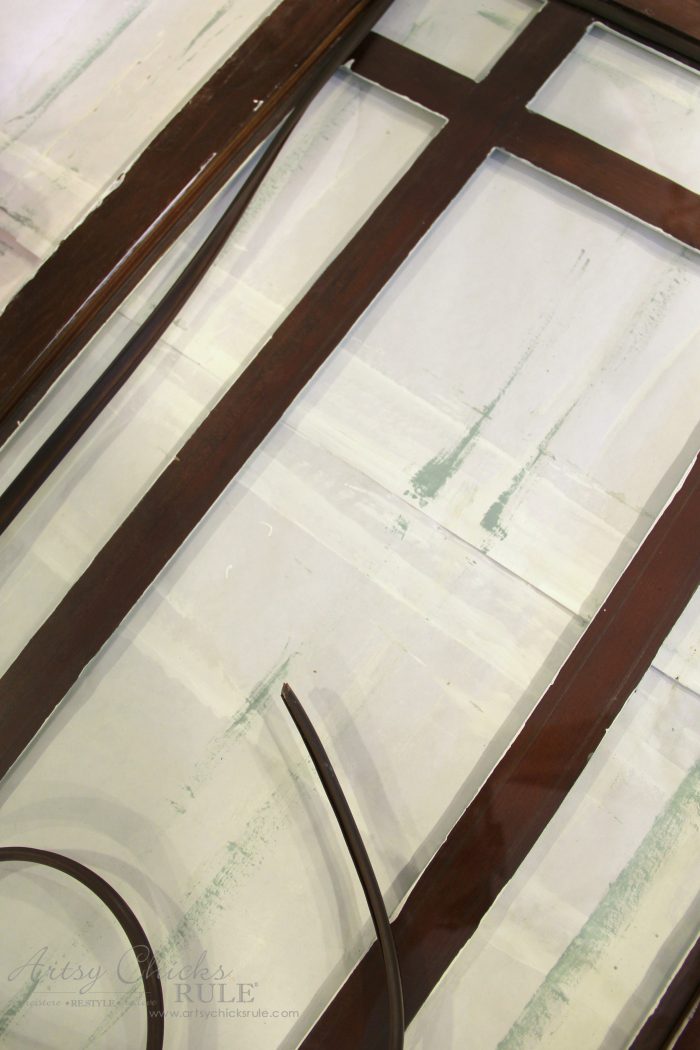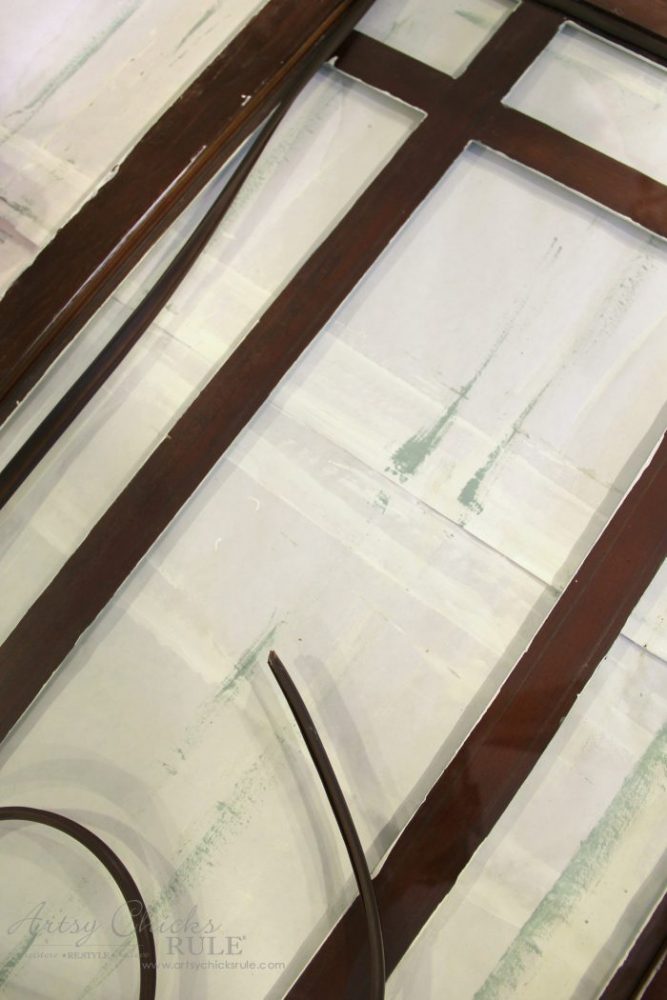 …which made painting so much easier.
I painted it with Pure White (Chalk Paint).
But it was boring…and just white.
I thought it needed more of a "washed" or weathered look so I added a bit of Duck Egg Blue (Chalk Paint) over top.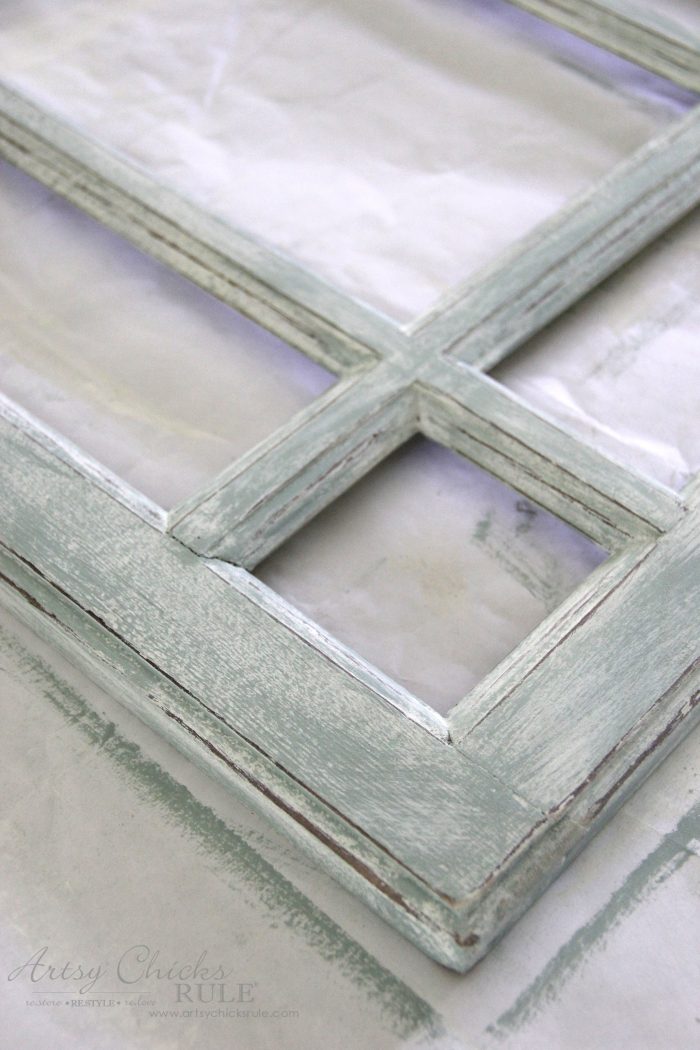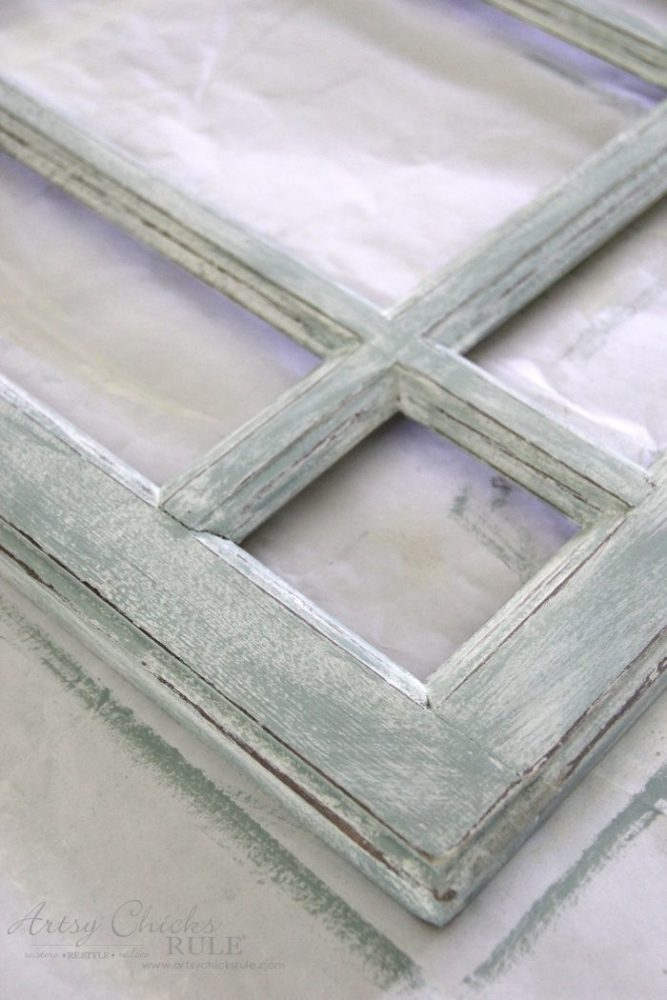 I then sanded the edges to bring the brown through.
Because, you know, it's been out in the sandy, salty weather and all.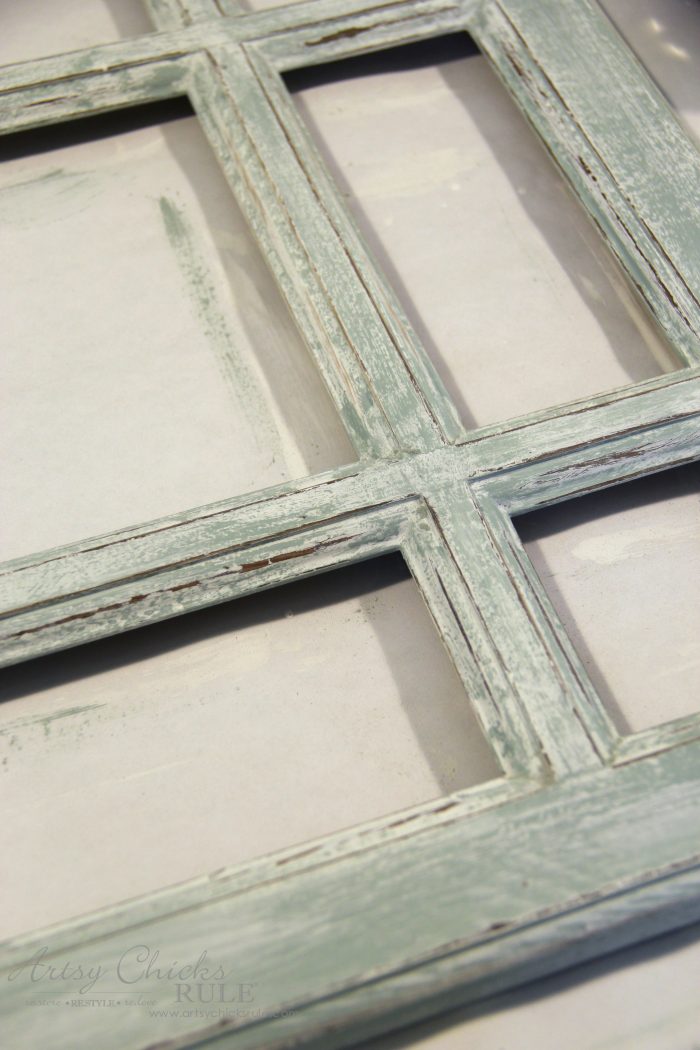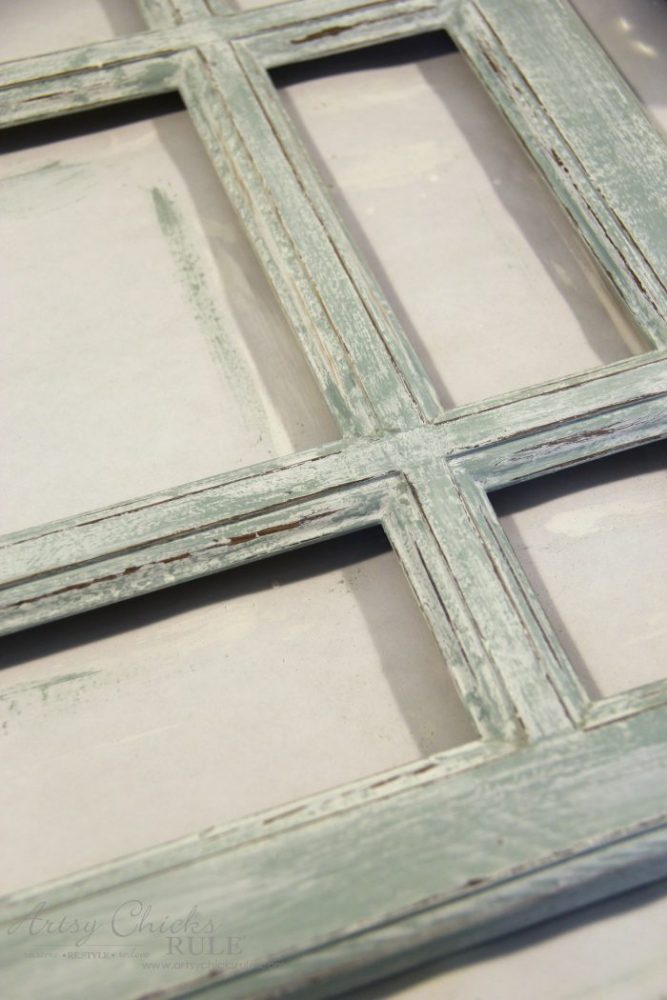 You can see I left lots of white showing through giving it more of a weathered appearance.
I then sealed it with Flat Out Flat. Love that for these "old" makeovers.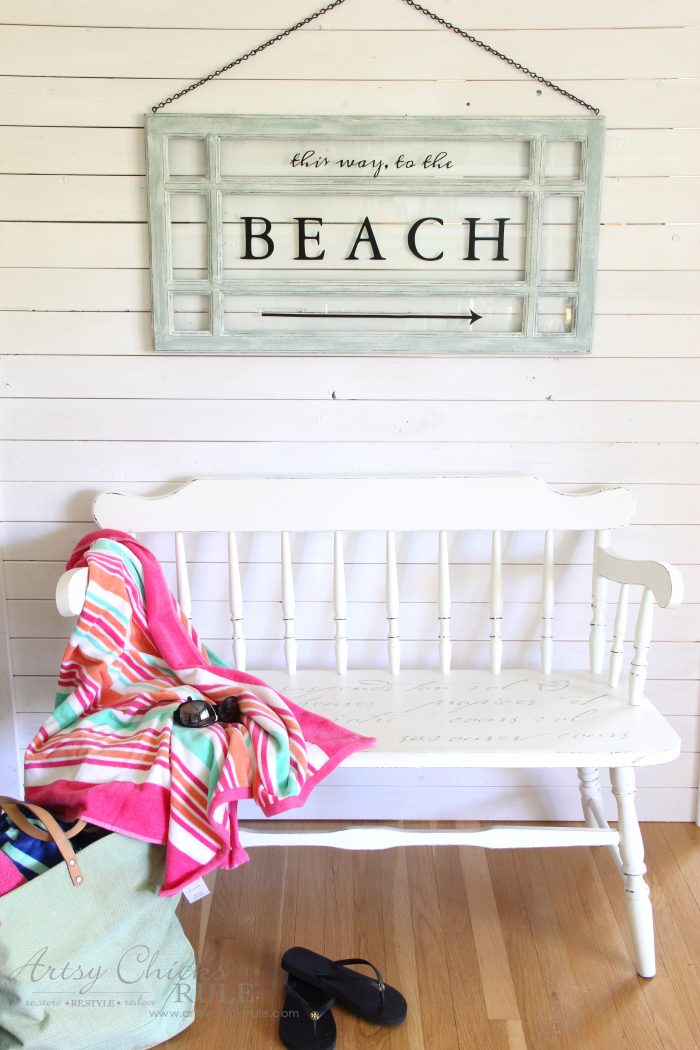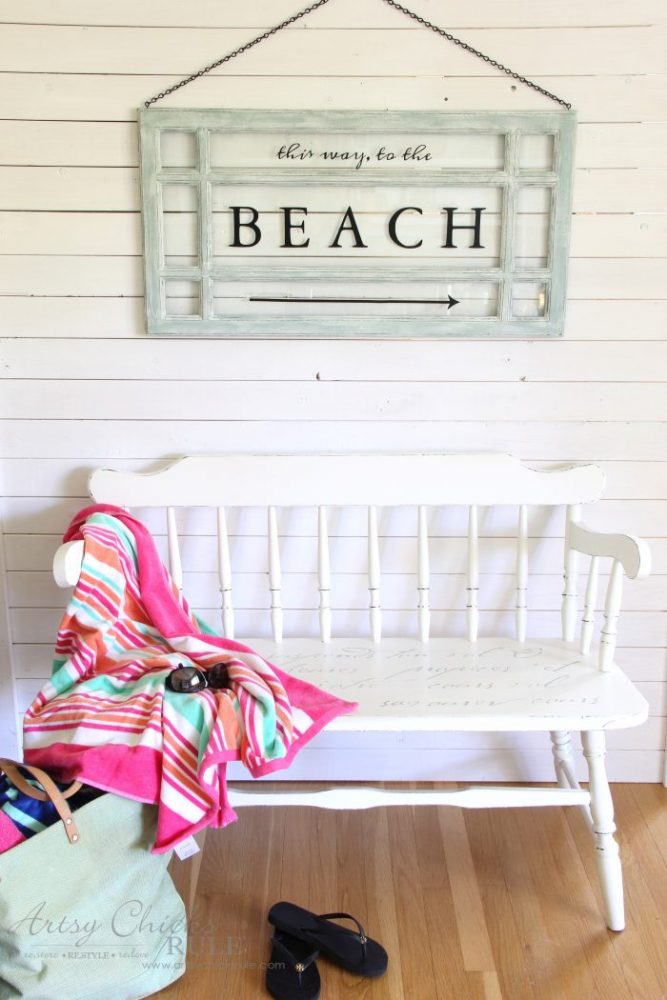 I used my Silhouette Cameo to make the cutout.
I had originally thought I'd make a stencil and paint the letters on but then decided I wanted crisp, dark letters, not painted.
Want to see how easy it is to use your own designs inside of Silhouette? Click here >>> How To Import Your Own Designs Into Silhouette Cameo.
Or you can also use any of these transfer methods to do it if you don't have a Silhouette machine.
And of course I am using dollar store contact paper again. ;)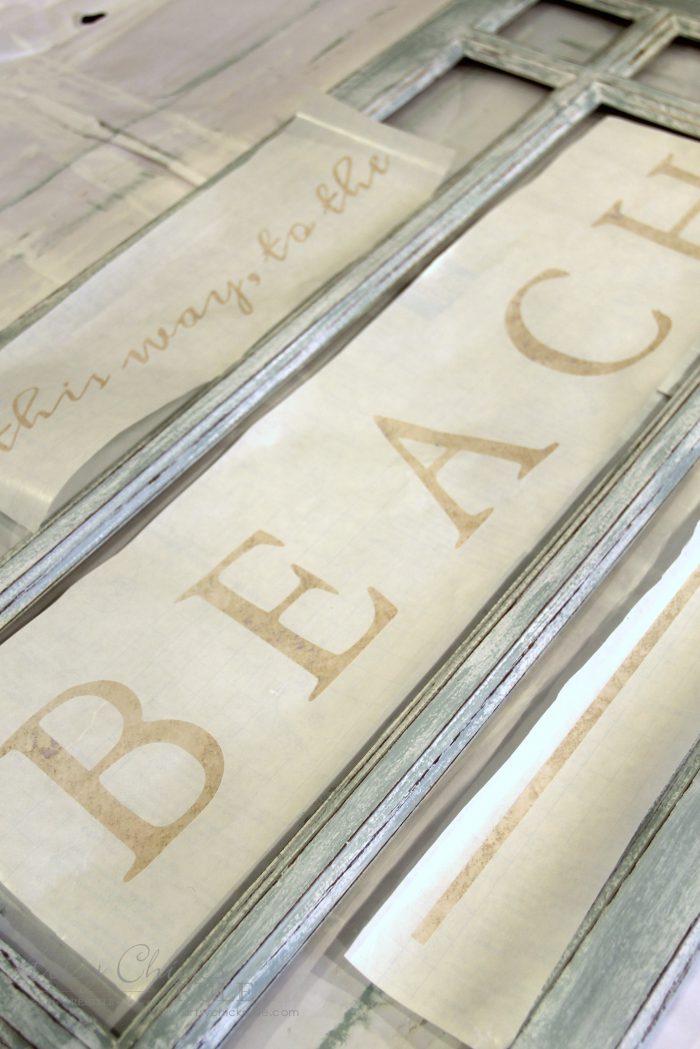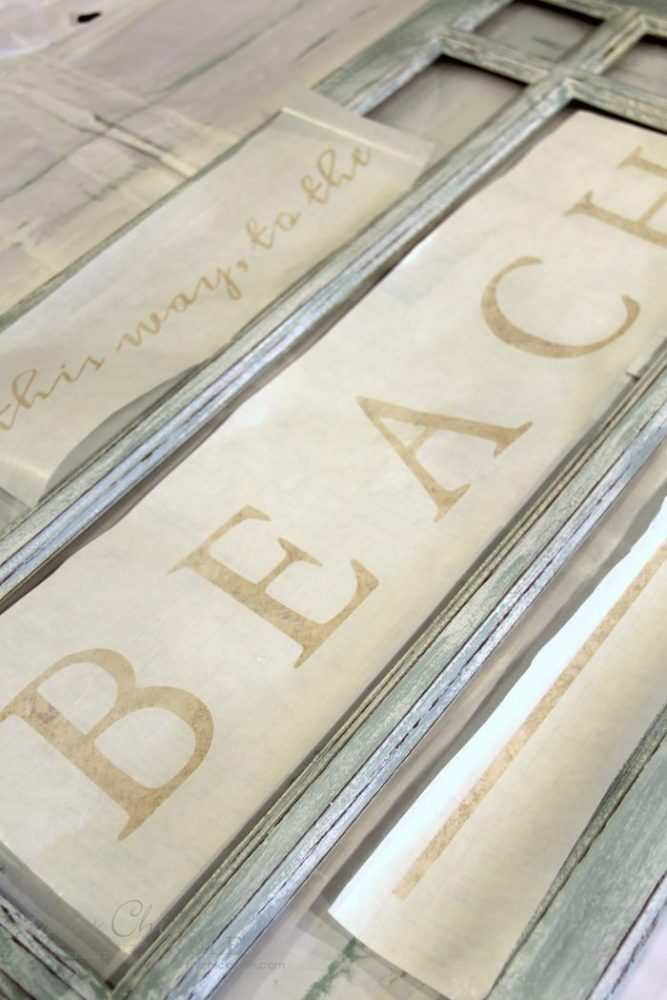 I thought for about a millisecond that the tan, sand colored, vinyl might look neat.
But then said to myself, nope, black letters, you won't be able to see the tan.
So I sprayed them black with a satin black spray paint. Easy!
And then just attached them with the transfer paper.
All done and easy as can be.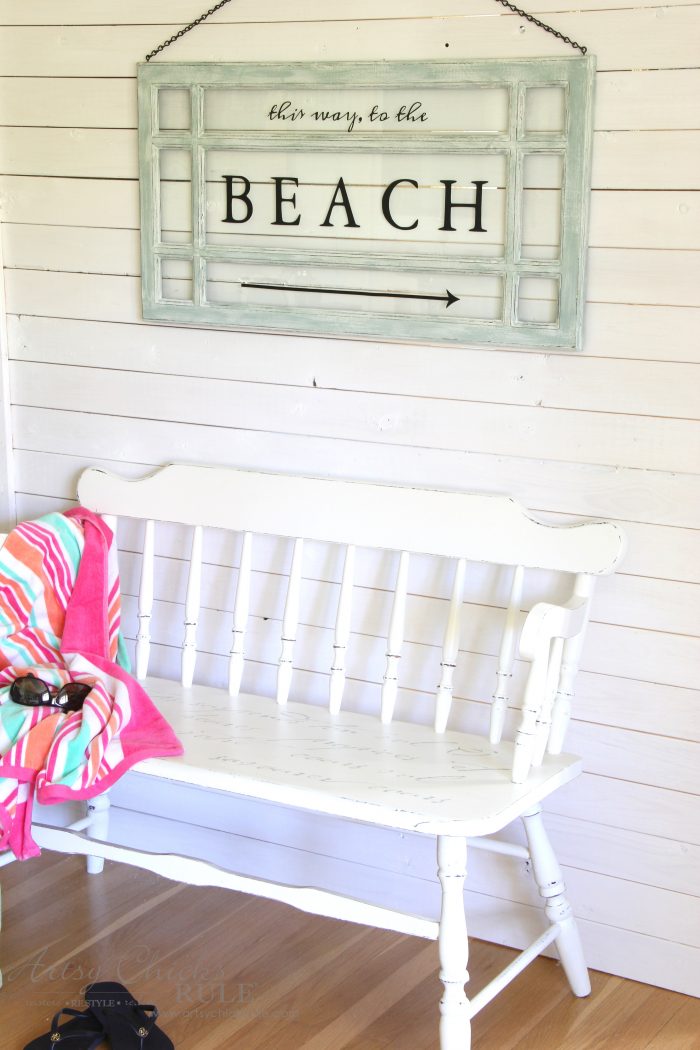 Up close….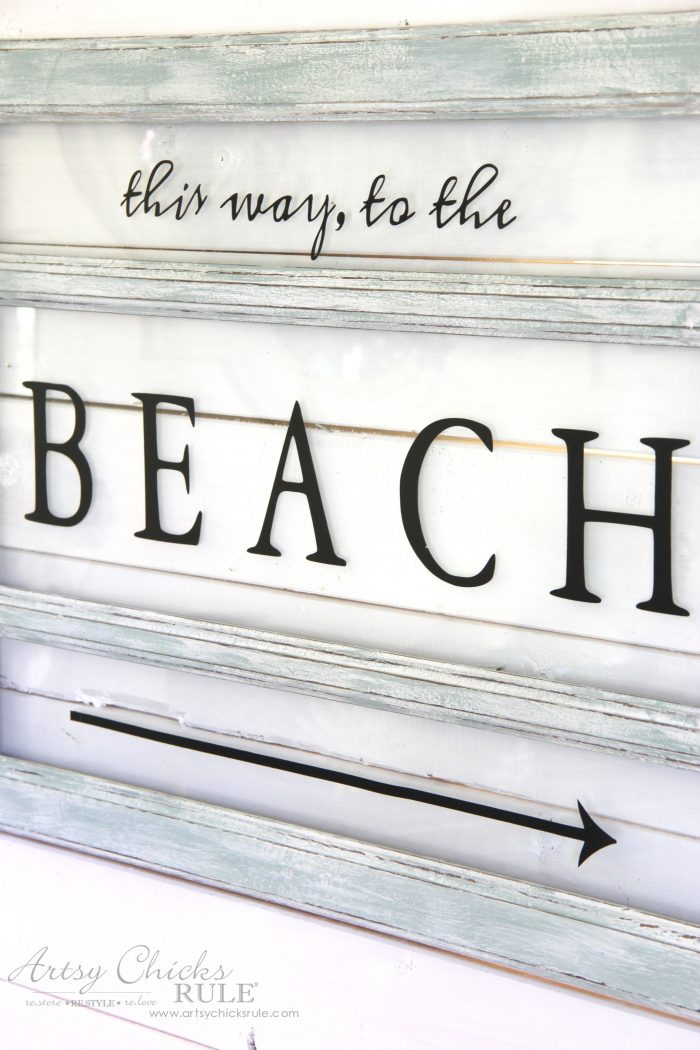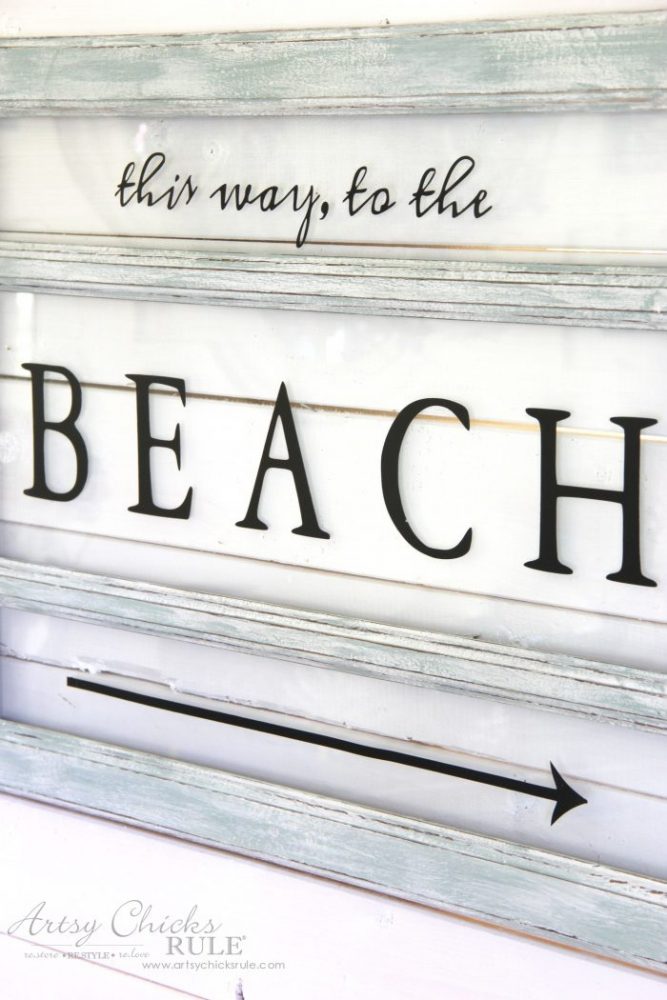 I added black chain and hooks so I could hang the old window beach sign on the wall.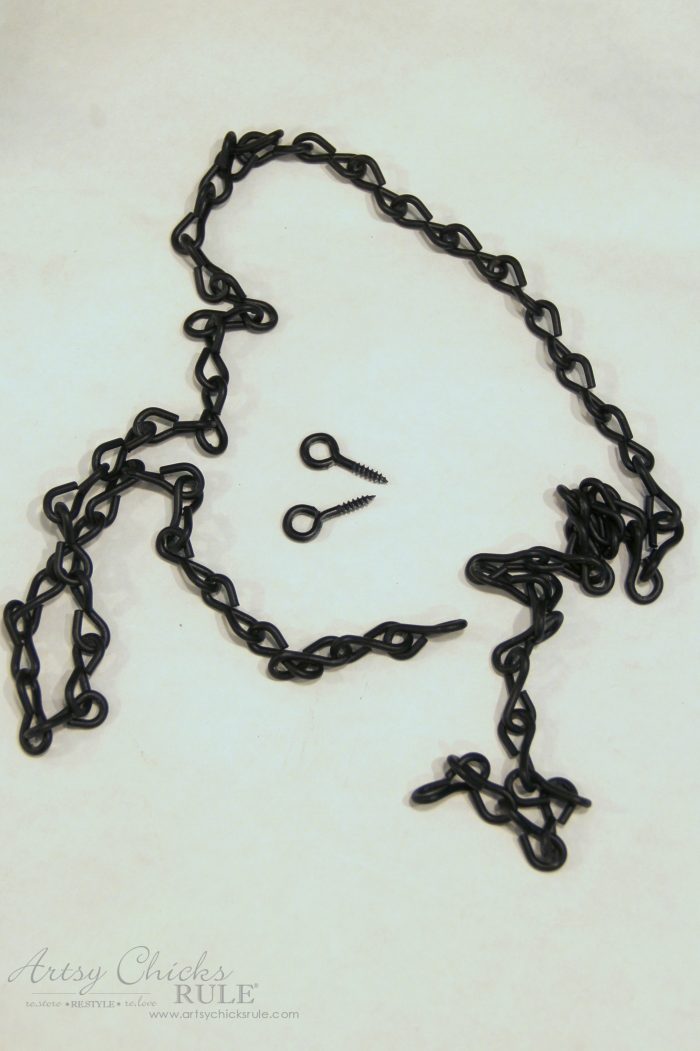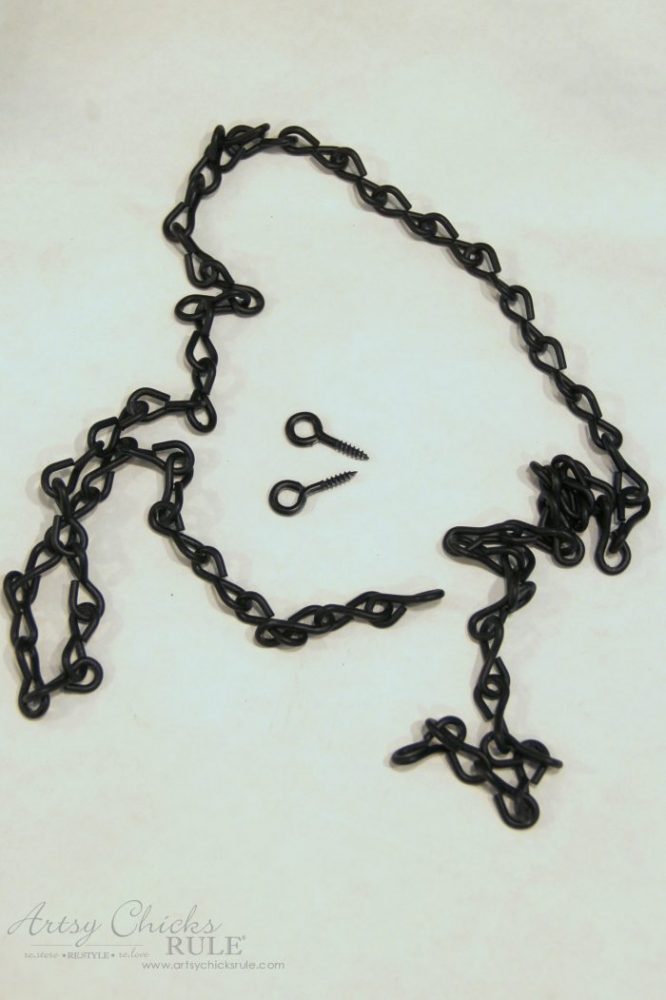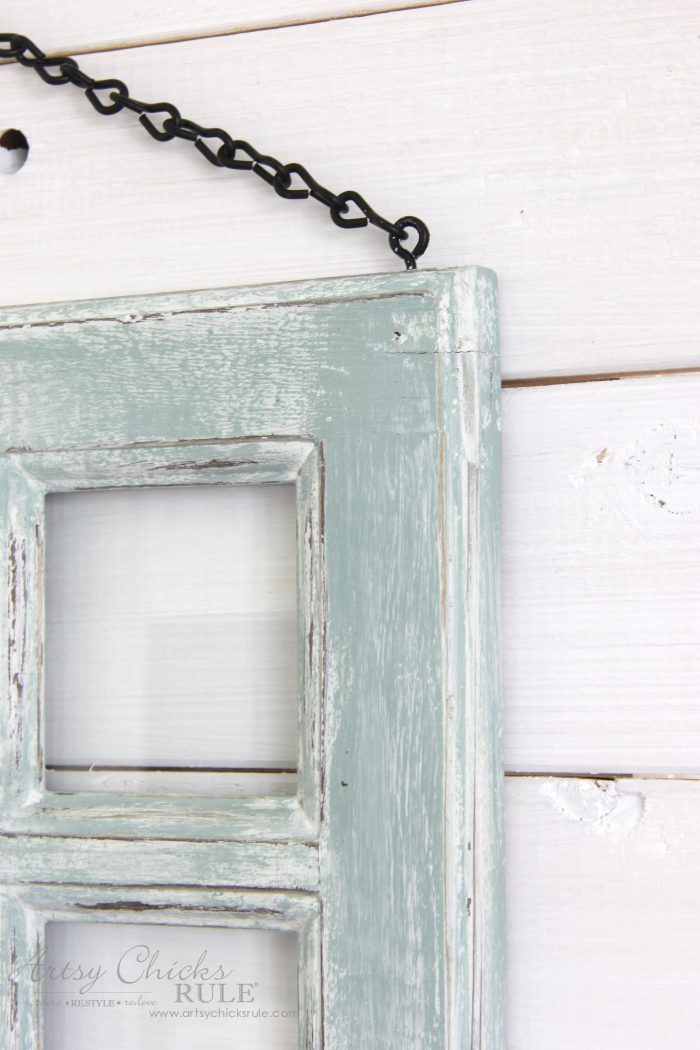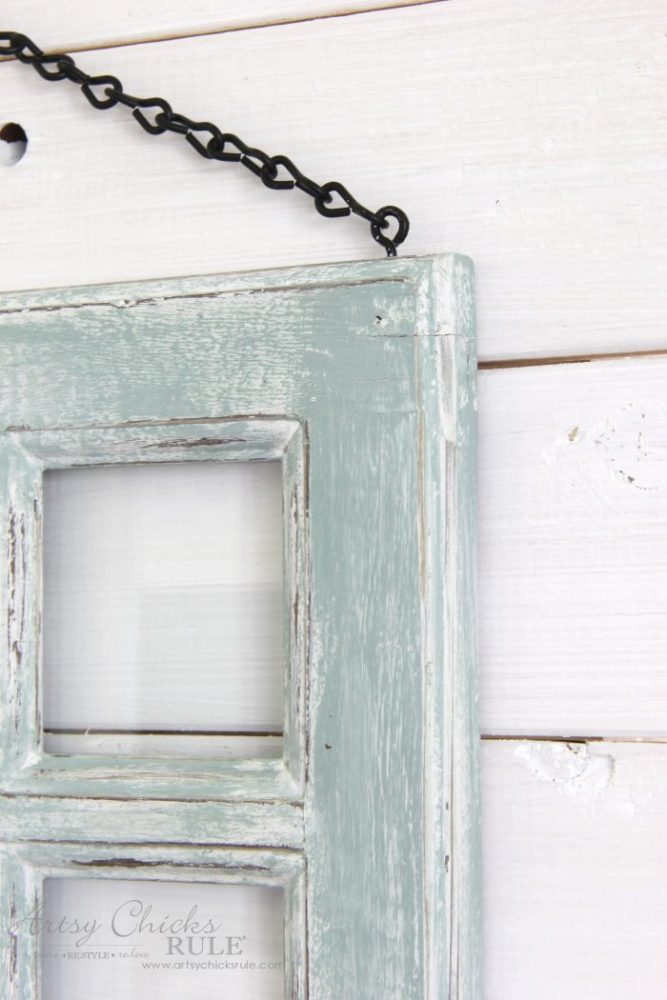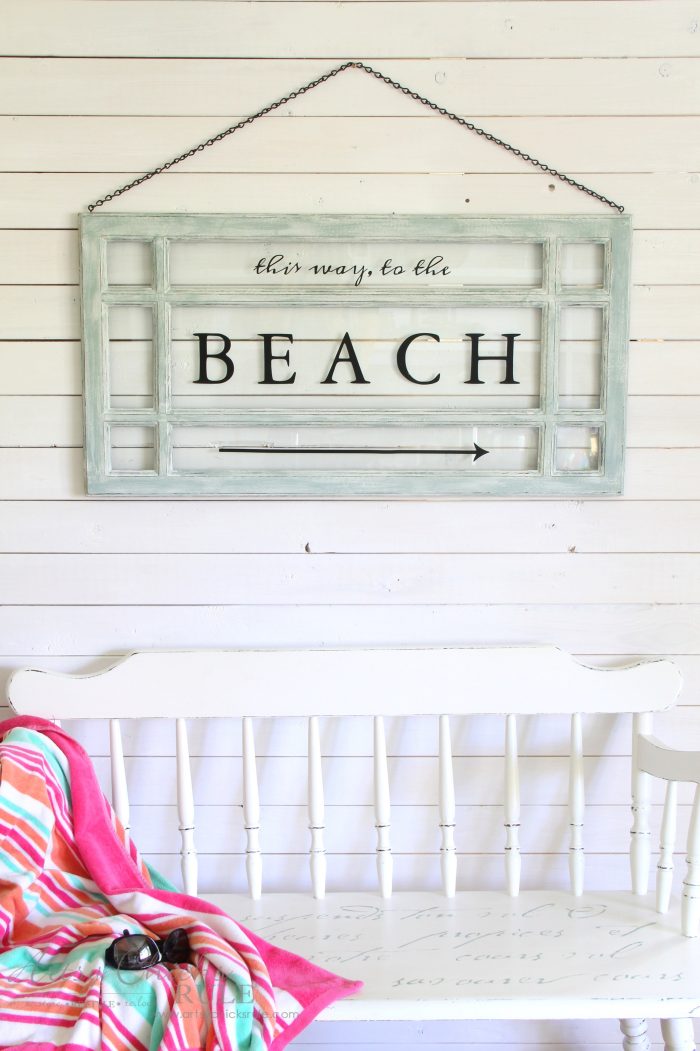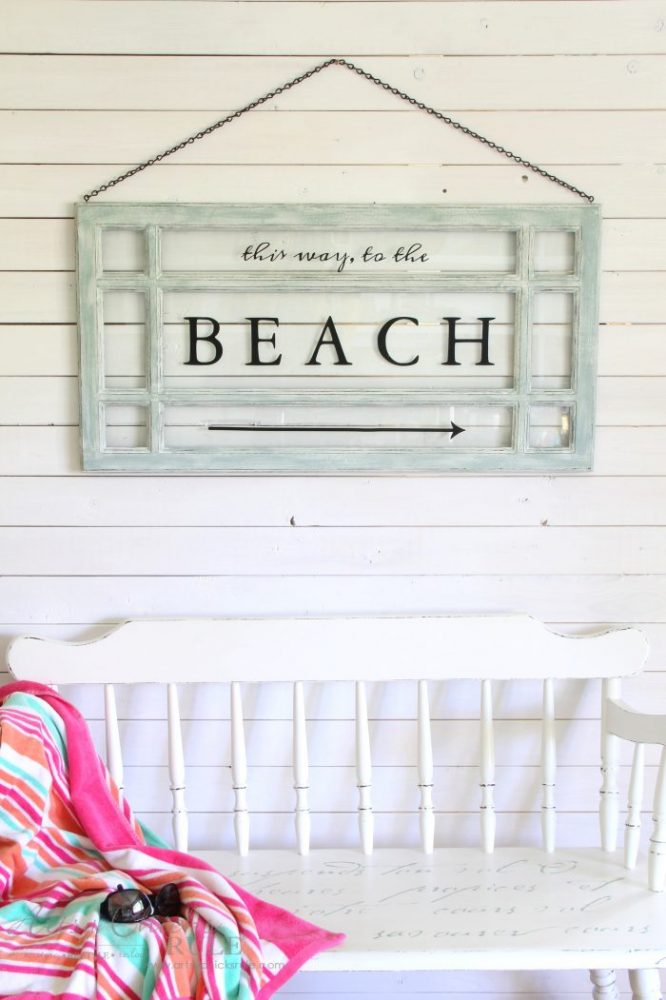 Want to make one too?
Here is the free printable I made in Picmonkey you can download for free!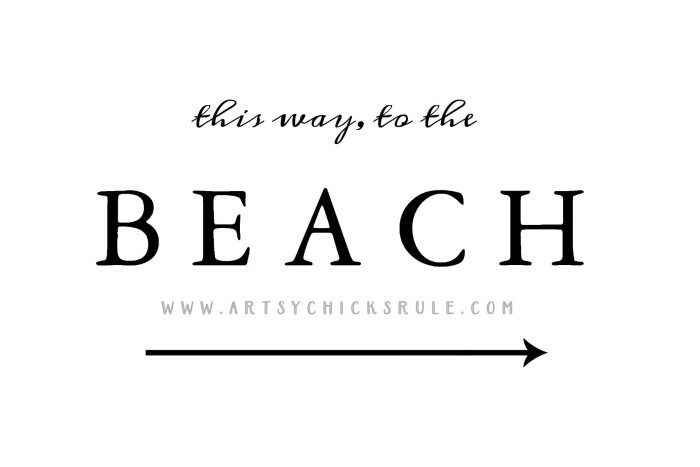 PIN this for later so you can make an old window beach sign too!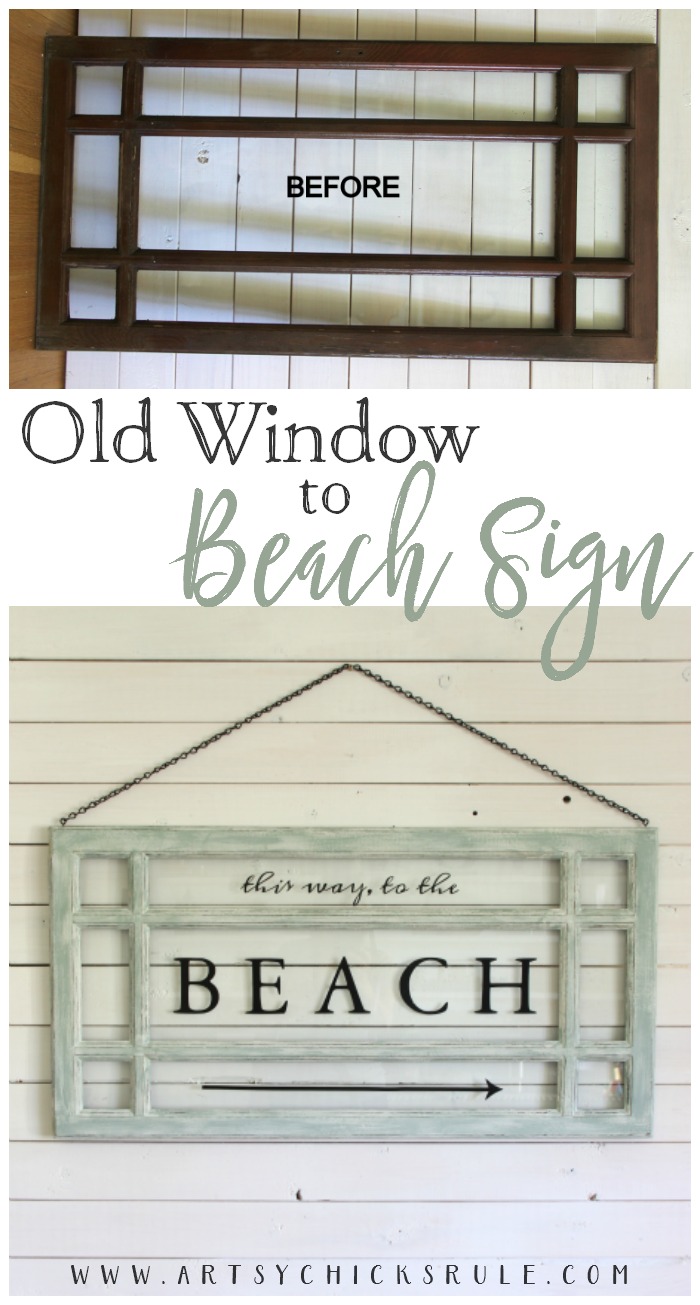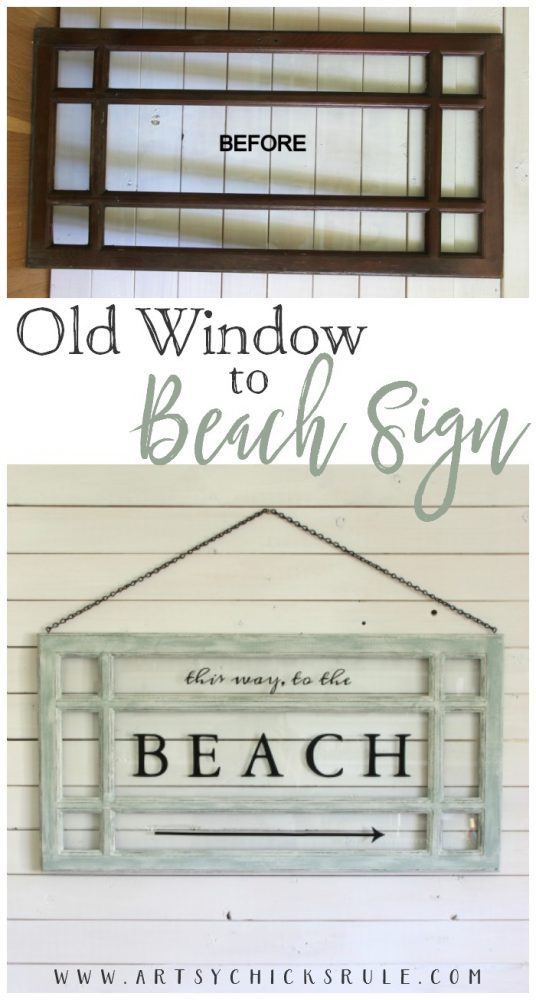 And here's a couple more ideas from my coastal farmhouse guest bath….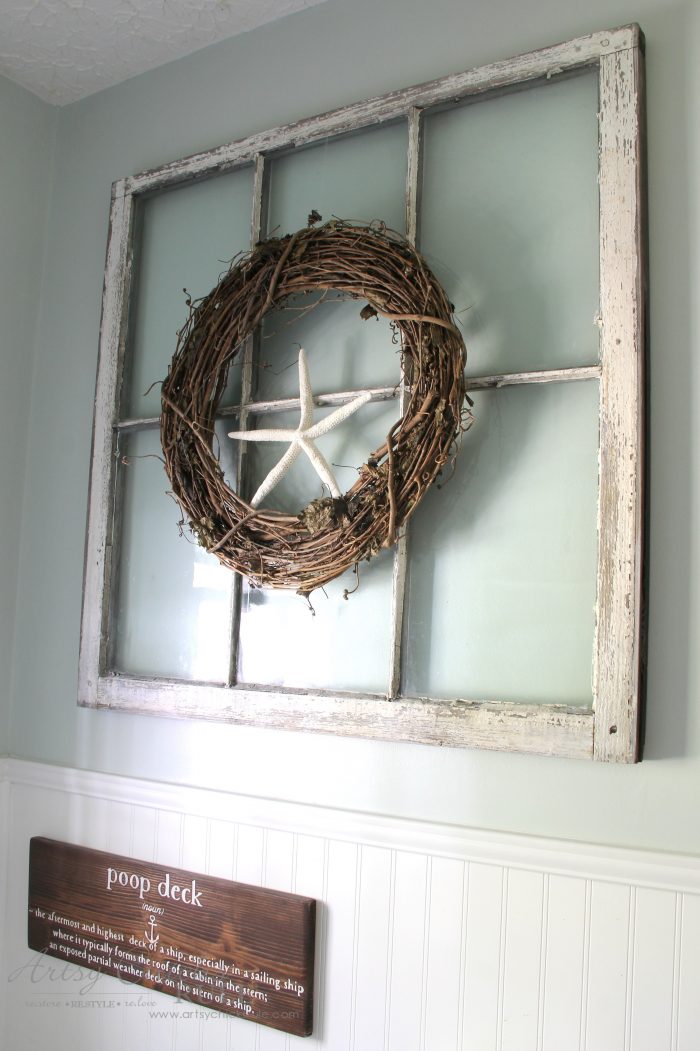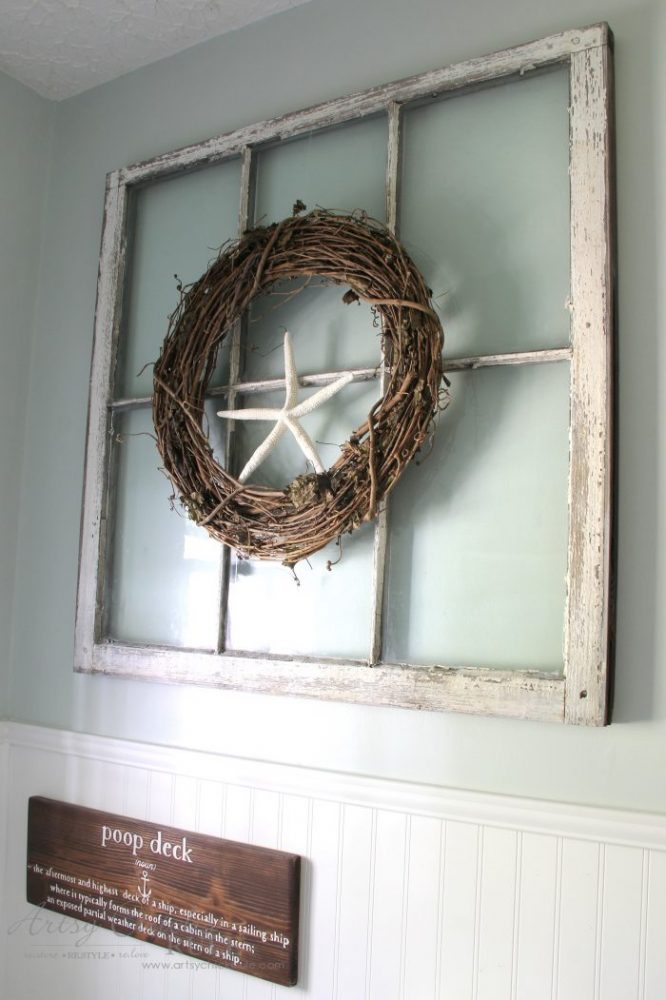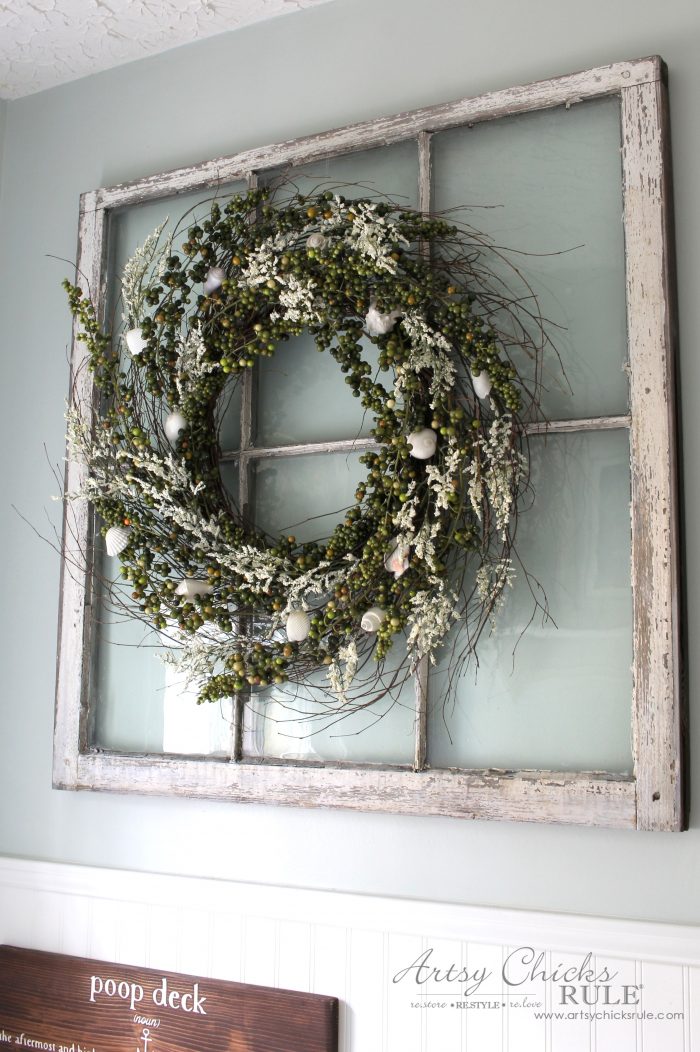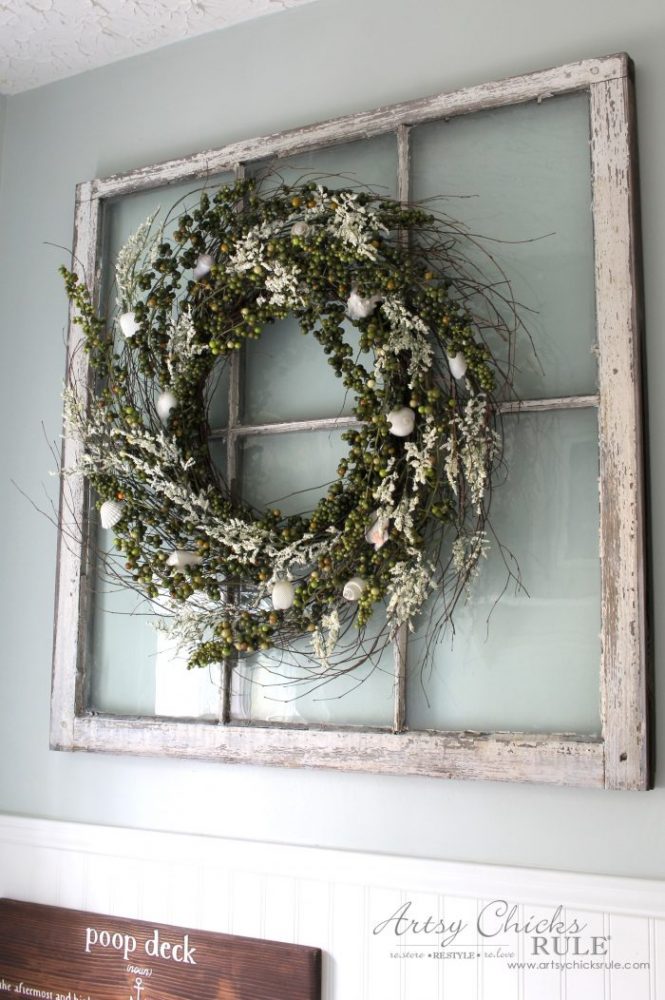 Now I'll let you in on a little secret. My window is not a window.
But it looks like one. And I thought it was one.
That is until my sweet hubby walked by as I was painting it and said, "you know that's a door, right?"
"What? No it's not, it's a window, it came with the other windows…so it's a window".
"No, it's a glass cabinet door" …… "Oh….. darn, I think you are right" hahaha, story of my life!
But it looks like a window and certainly could be a window. So…I'm still calling it a window.
It's a window door. How about that? Works for me! :)
Now let's see what these pretty ladies have to share today…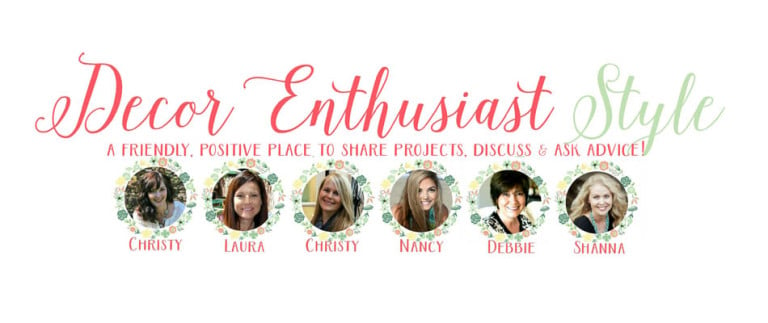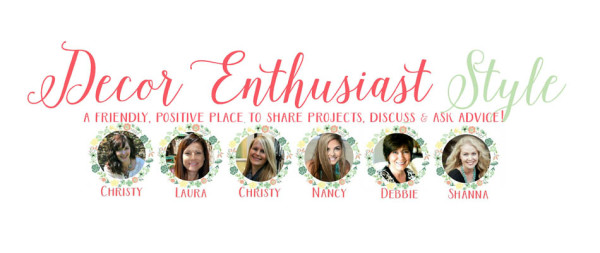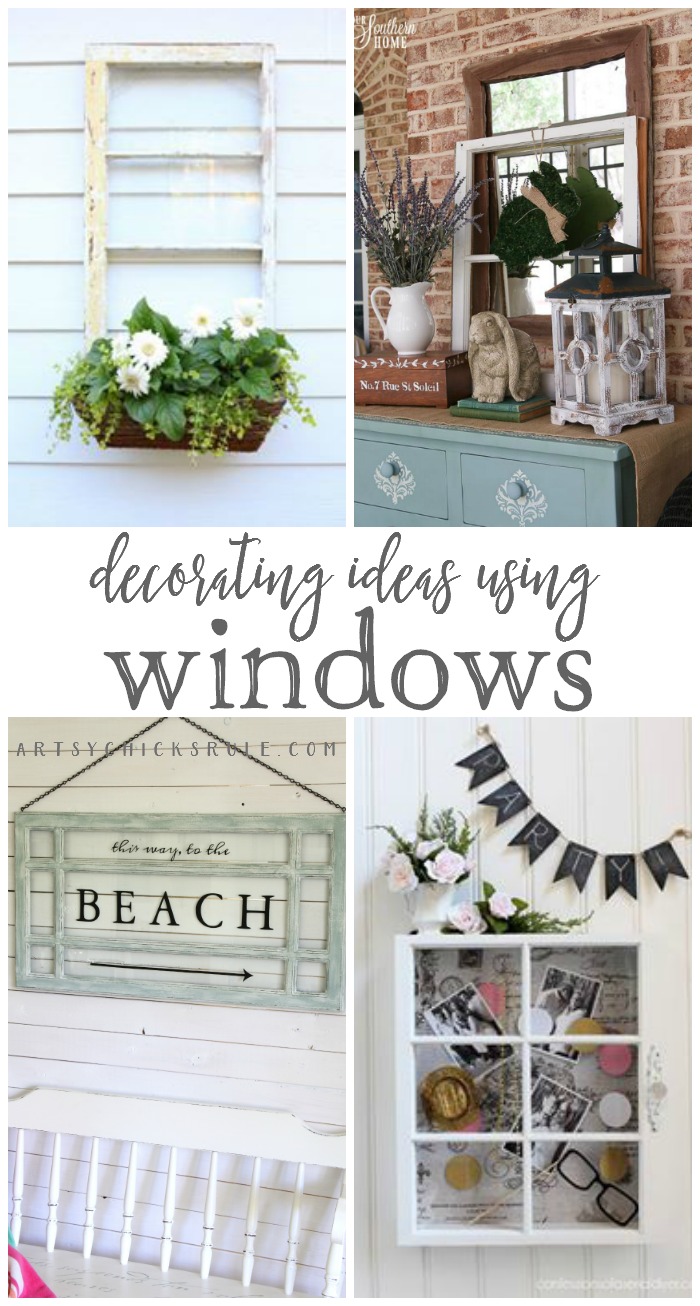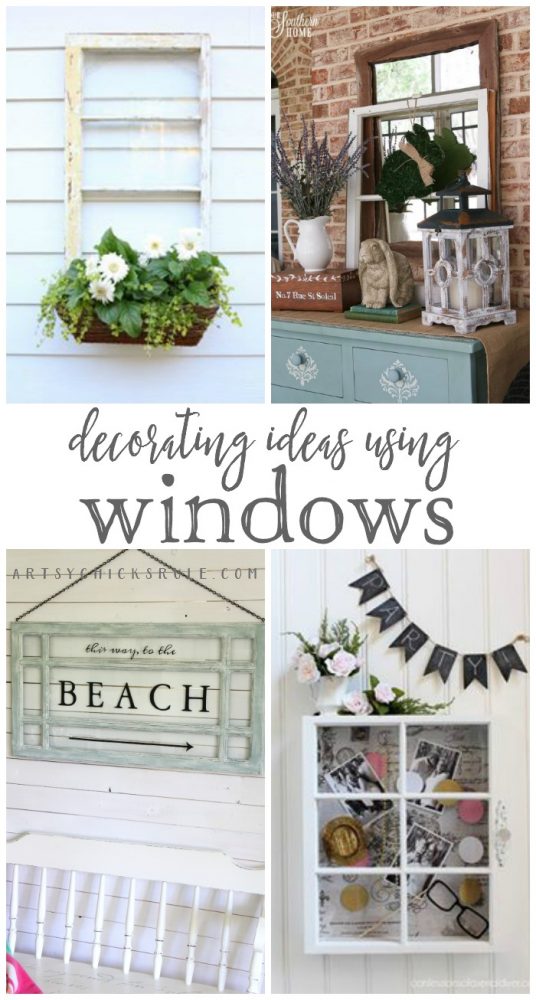 Click here to see them, clockwise from top:
Refresh Restyle
Our Southern Home
Confessions of a Serial Do It Yourselfer
Artsy Chicks Rule (me)
Shanna (Restoration Redoux) and Laura (Duke Manor Farm) will be back with us next month!
Don't forget to check out the progress report post I also shared today on our One Room Challenge.
Come by and see what we've gotten done, here.
Have a wonderful weekend and Easter friends!
xoxo