A Traditional Fall Home Tour – The Family Room
This post may contain affiliate links. Please see disclosures here.
A traditional fall home tour which includes lots of orange touches along with creams & blues, too. Since I live by the coast, you may even find a coastal touch or two.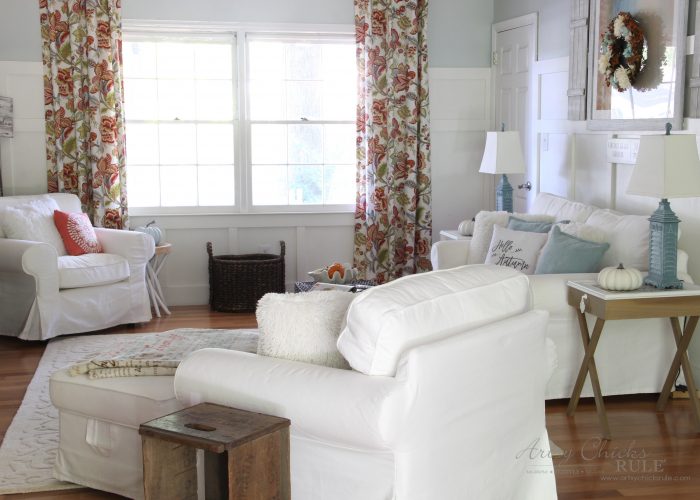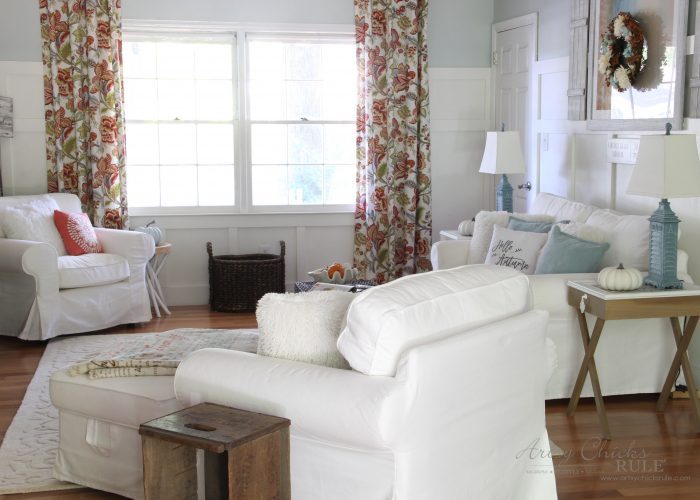 Hello friends! I'm so thrilled to be joining the "Welcome Home Fall Tour" and sharing my traditional fall home with you today.
Thanks so much to Kristi at Chatfield Court for organizing the tour this week.
We'll be sharing all week long so I hope you'll follow along for tons of pretty and inspiration for your own homes too. :)
If you are coming over from Kristin's place, My Uncommon Slice of Surburbia, welcome!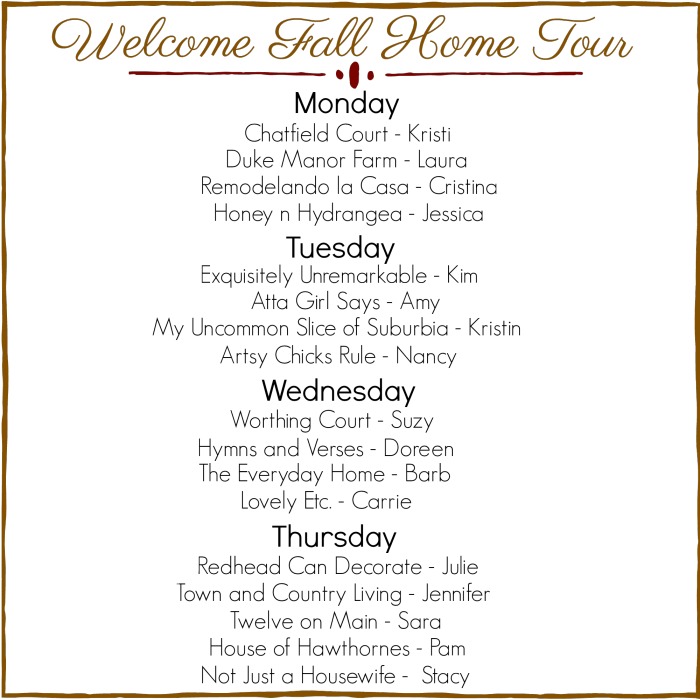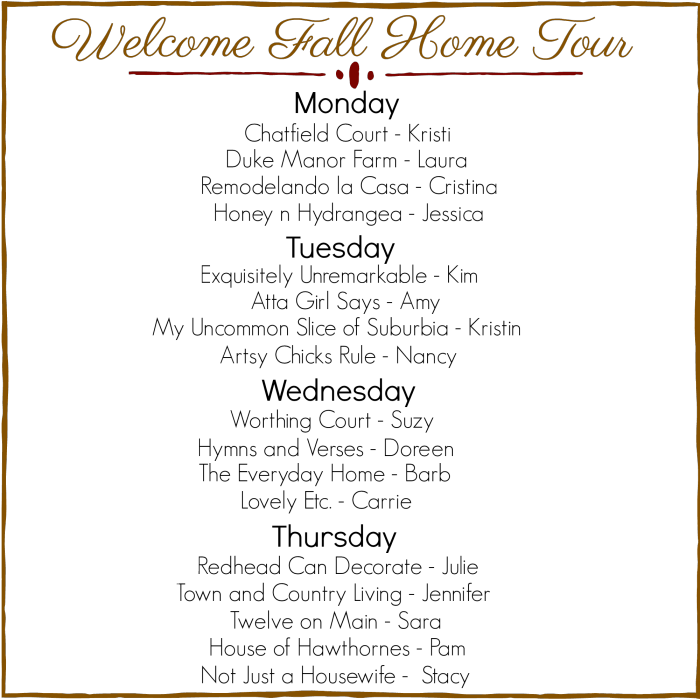 My traditional fall home tour that I'm sharing today is my family room. I decided to add a bit of orange in this year.
I love the diy no-sew curtains I made for my family room with it's oranges, corals, blues and even a small touch of red, against the blue wall color and other blues I have in the room and thought a bit of orange might be really fun.
I usually keep my fall decor fairly neutral as you can see in this decorated fall foyer post and fall tablescape from year's past.
But I have to tell ya, I'm loving the fun pop of orange in here this year!
Even my Better Homes and Gardens throw has those colors in it.
Perfect. :)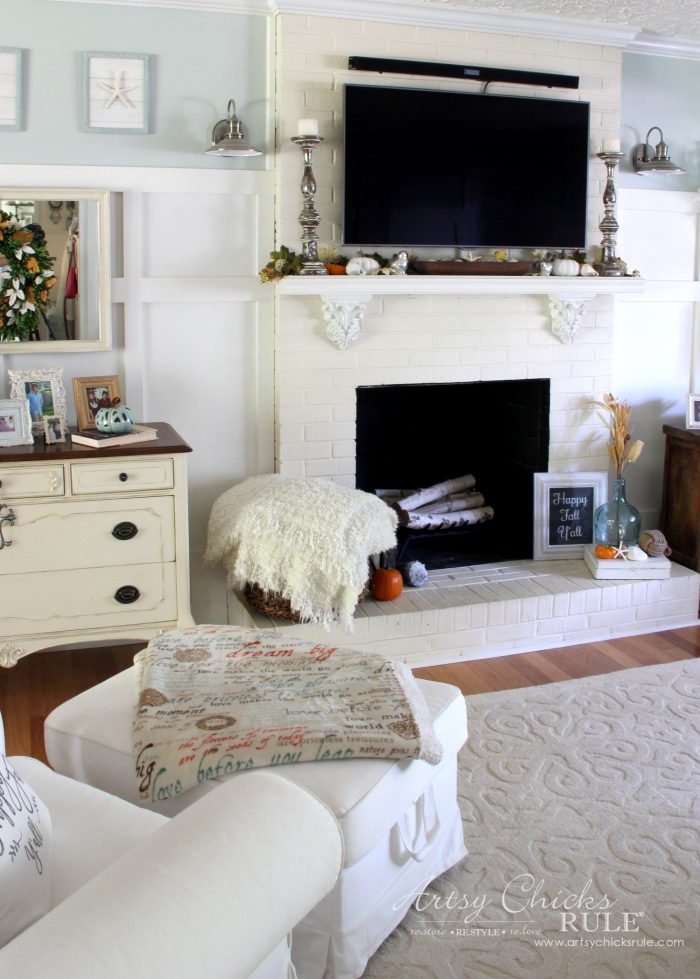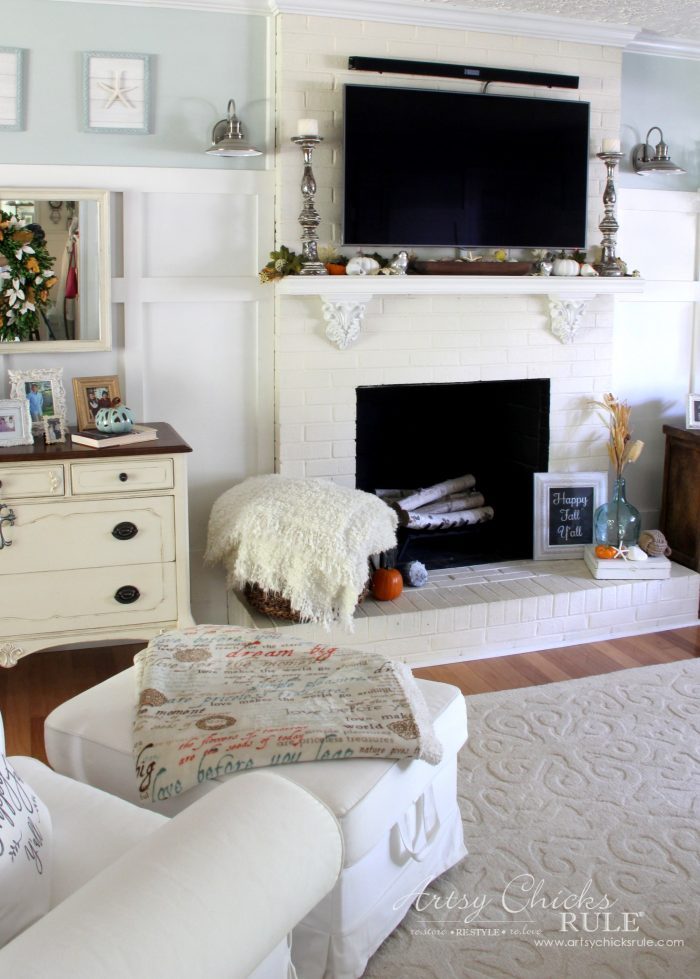 Orange is such a strong color, all you need is a touch.
Little bits here and there.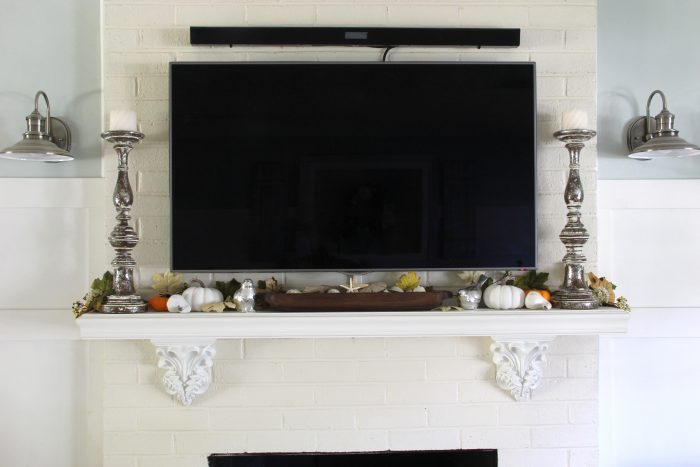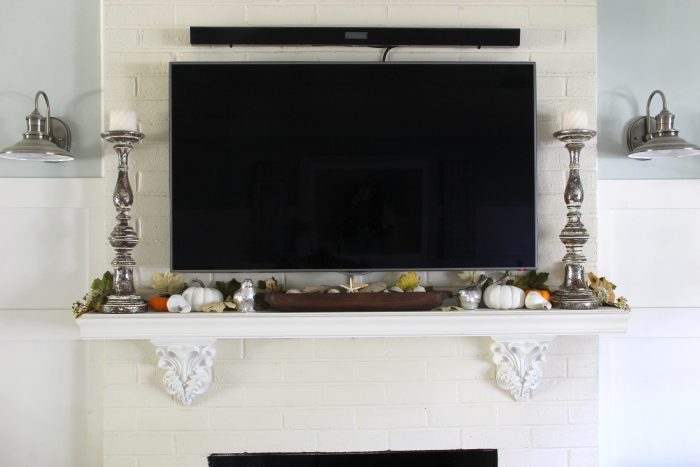 You might see I left a few seashells and starfish around.
My home is always decorated in a "summery" way because I live in a very coastal area right by the ocean.
But I pulled apart the leaves from a few autumn colored faux arrangements and layered them up and around the mantel.
And remember the faux pumpkins from years past that I recently painted (again)?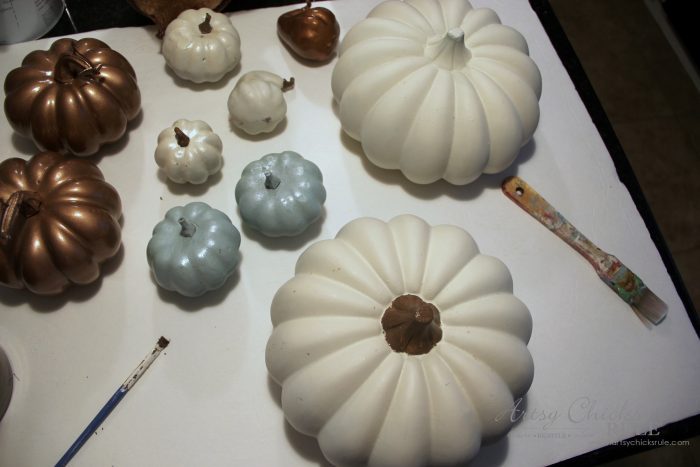 They all got new life and a brand new look.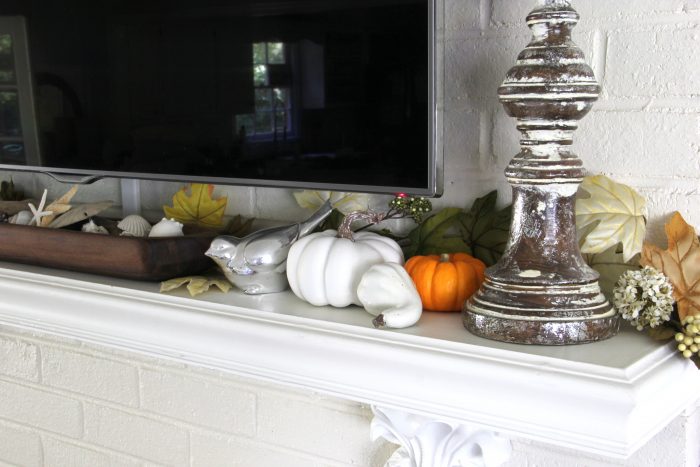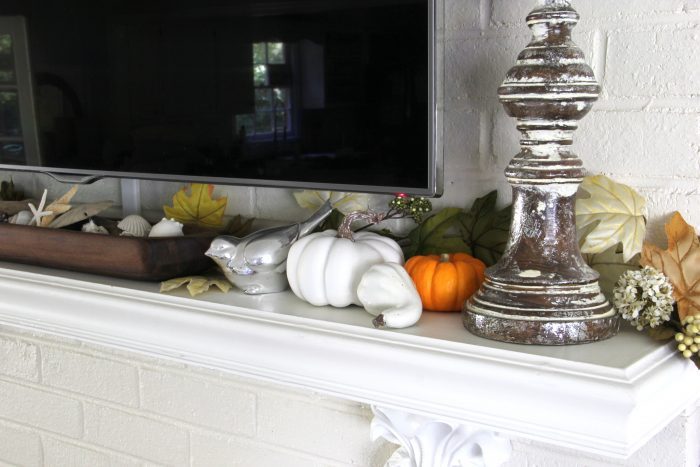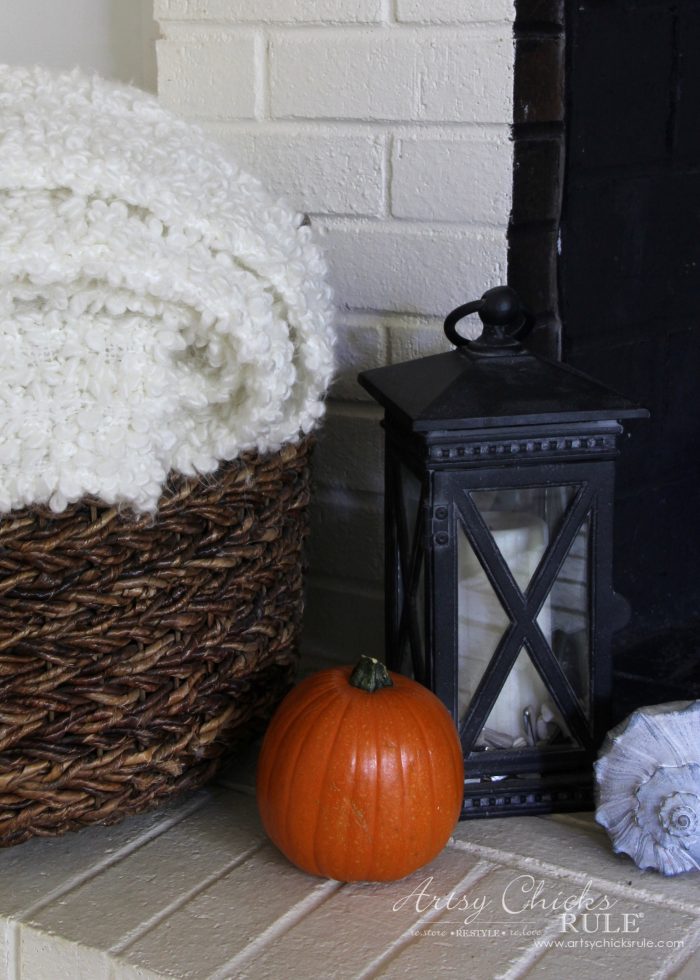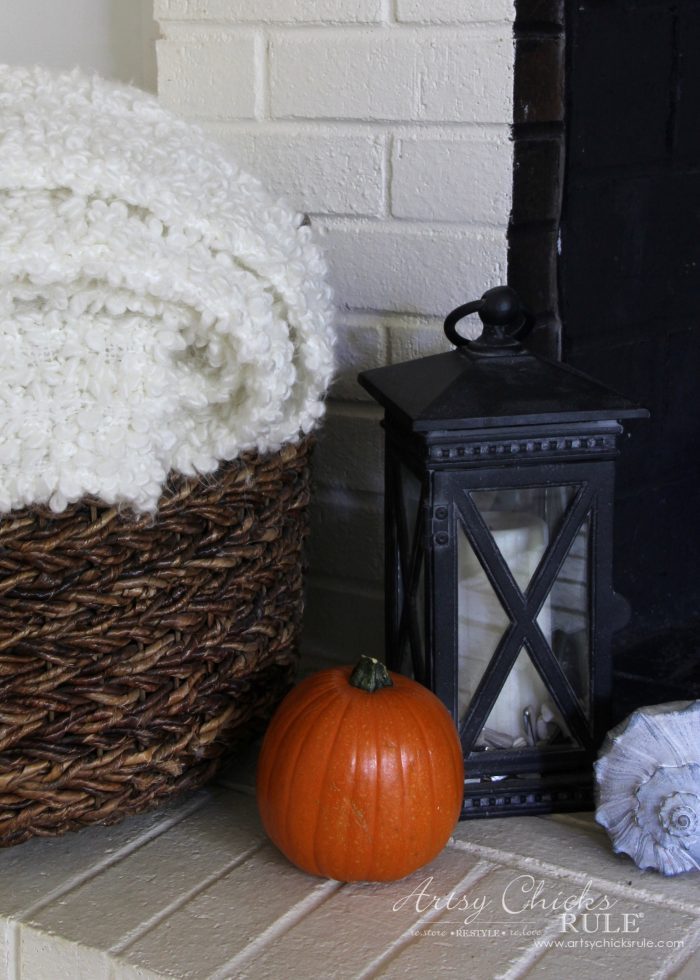 This is actually a baking pumpkin that I picked up at the grocery store.
I may make something with it! Maybe!! ;)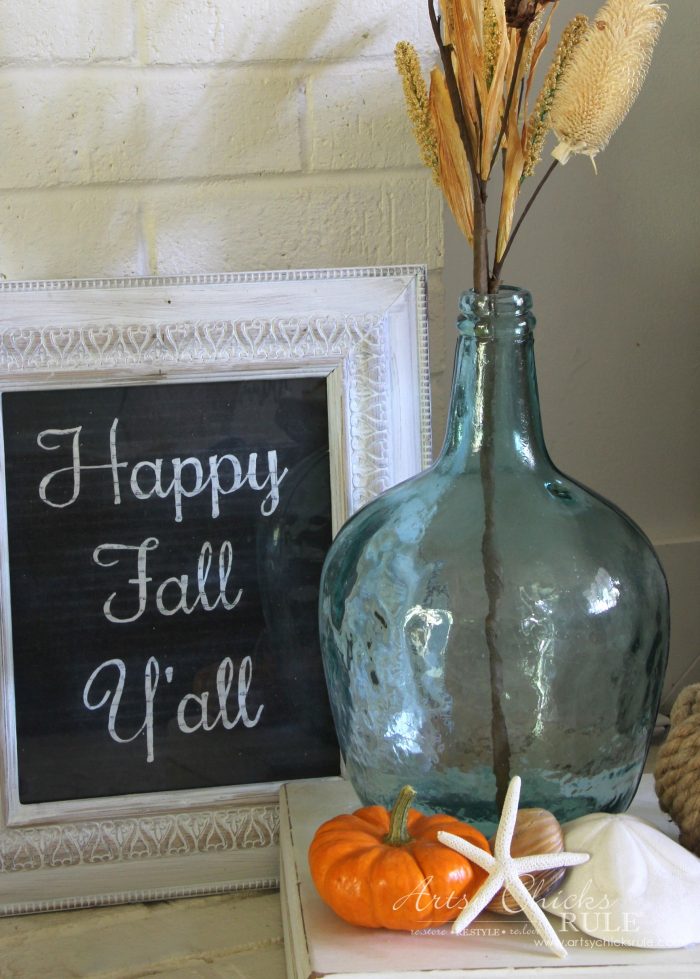 For this little vignette, I simply added a small orange pumpkin, some dried stalks in the blue jar and this "chalkboard" sign I made some years back.
Remember how I added berries to this dried boxwood wreath for Christmas?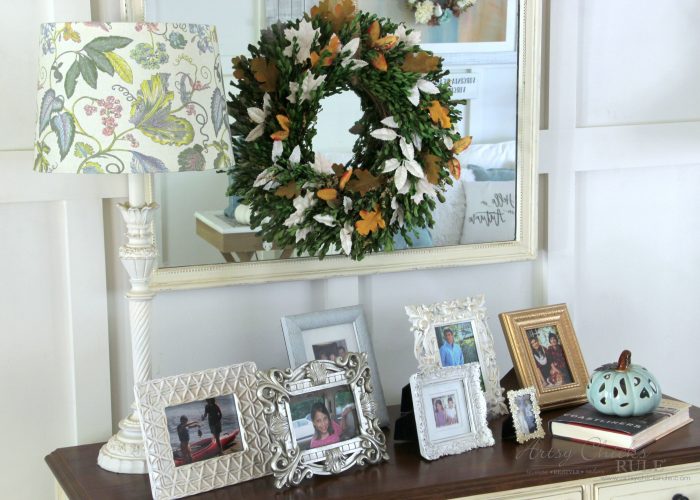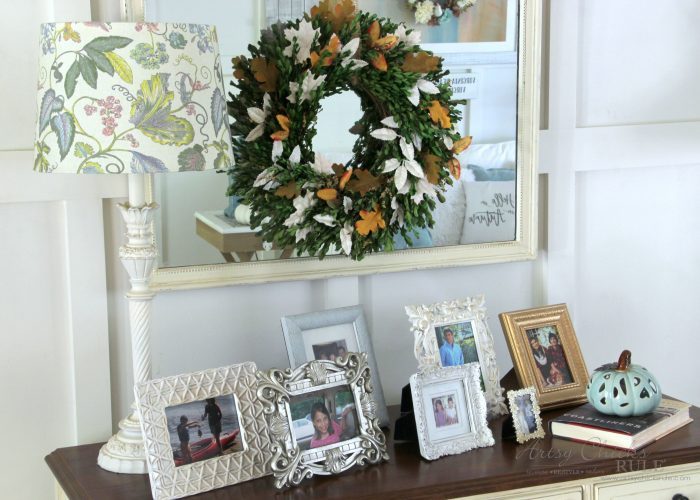 Well, for fall I added white and yellow/orange leaves. I just poke em in and that's it!
No glue as I want them to come right back out when I'm done with this seasonal decor.
It's a great way to change up your decor without having to change out wreaths.
And the wreath hanging here was the coastal fall wreath I made last year.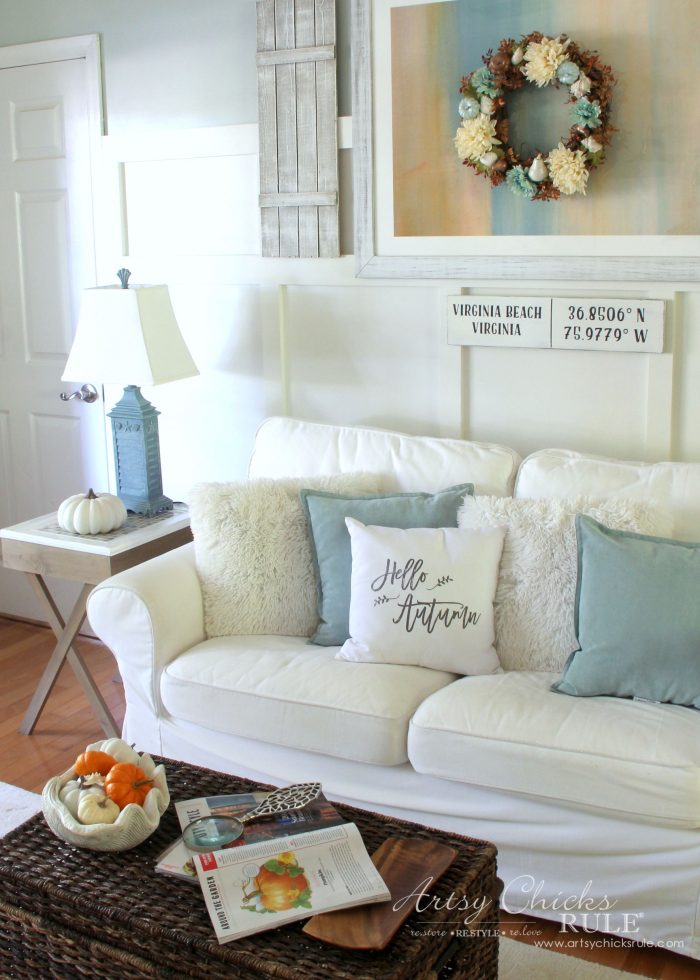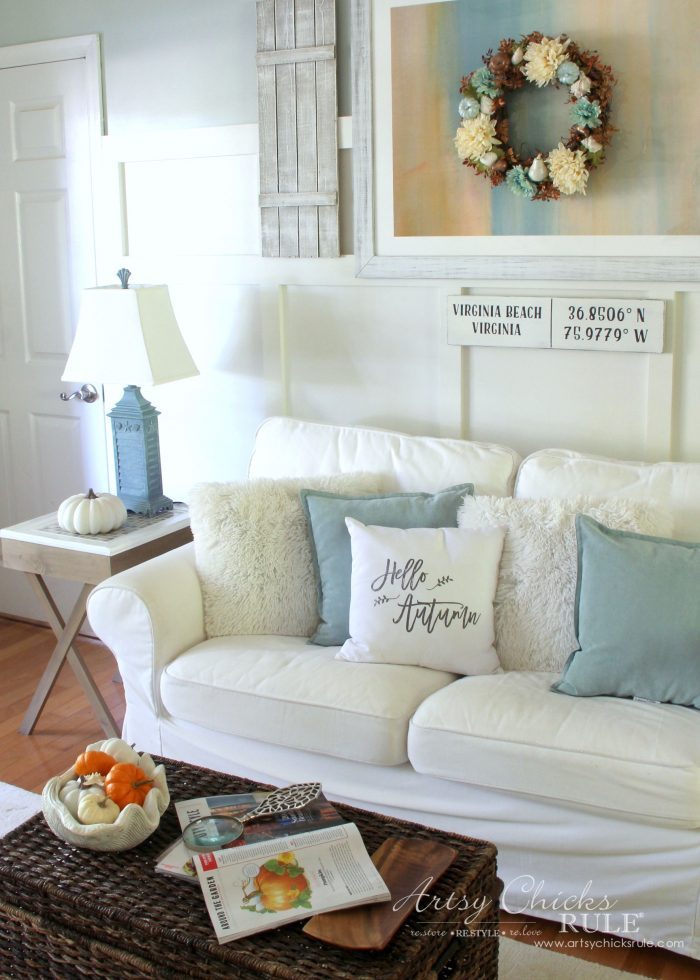 The pillow is one of two I also made last year. You can find them here, DIY fall pillows.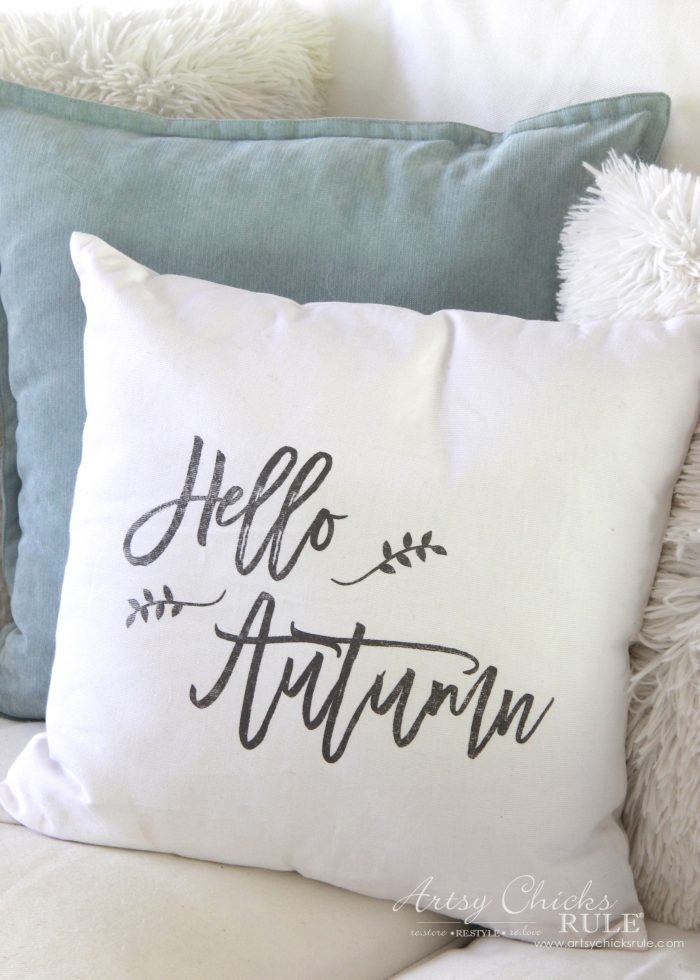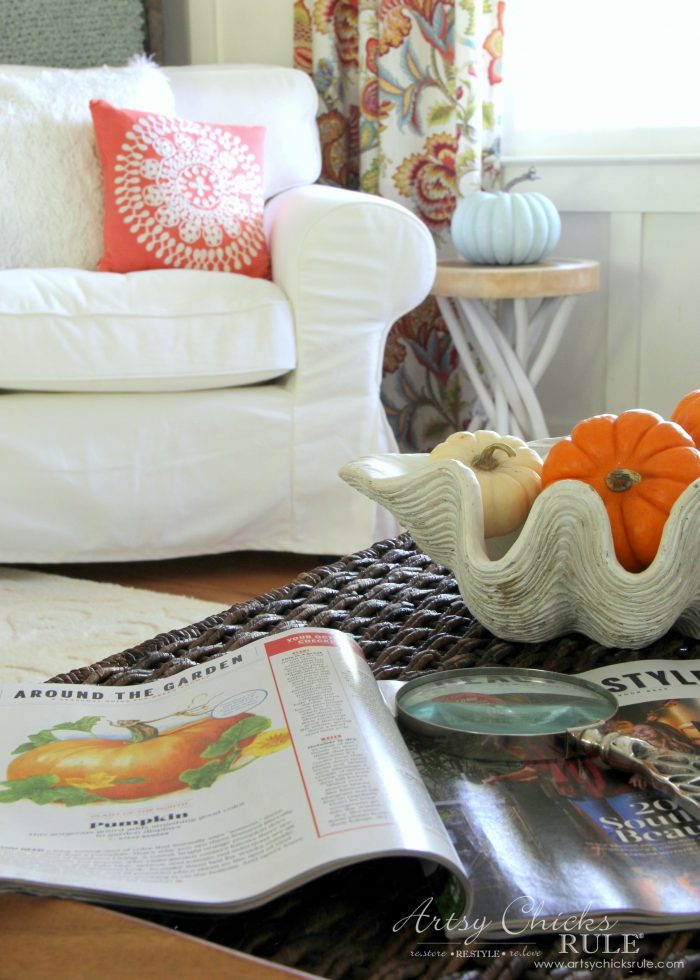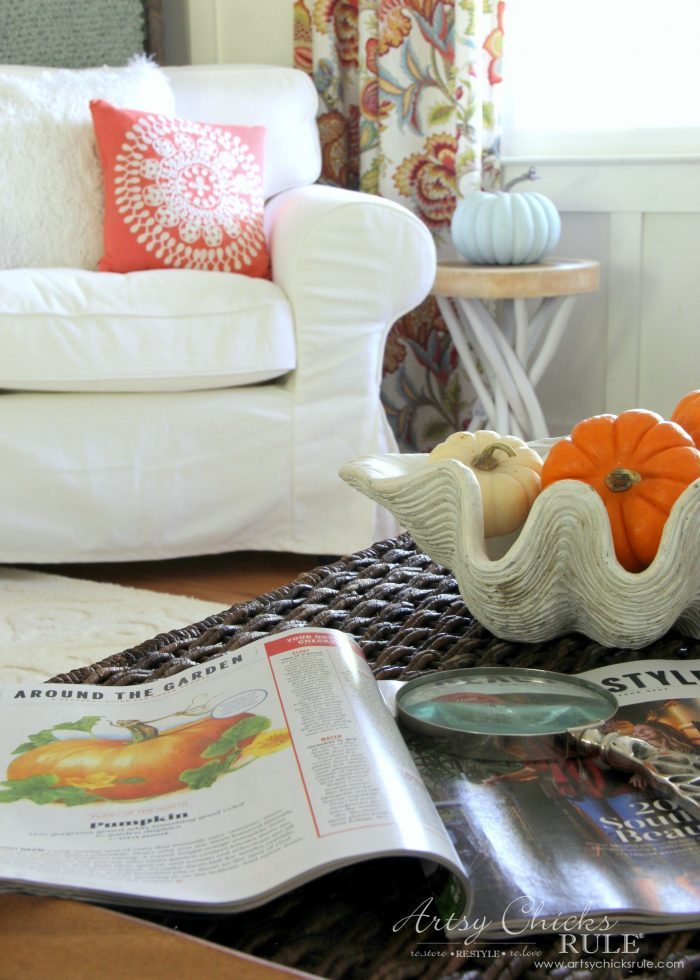 I just added a few faux and real, small pumpkins in my shell dish.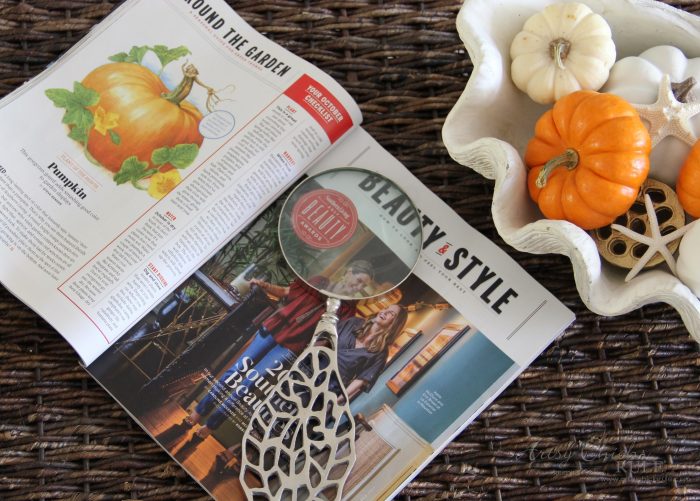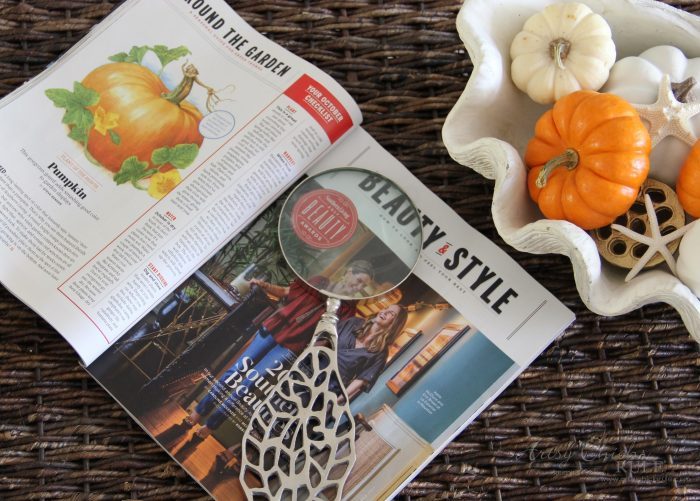 These were orange pumpkins from the thrift store. You can check em out "before" here.
I painted them white to use in a tablescape previously and this year I gave them more realistic looking brown stems.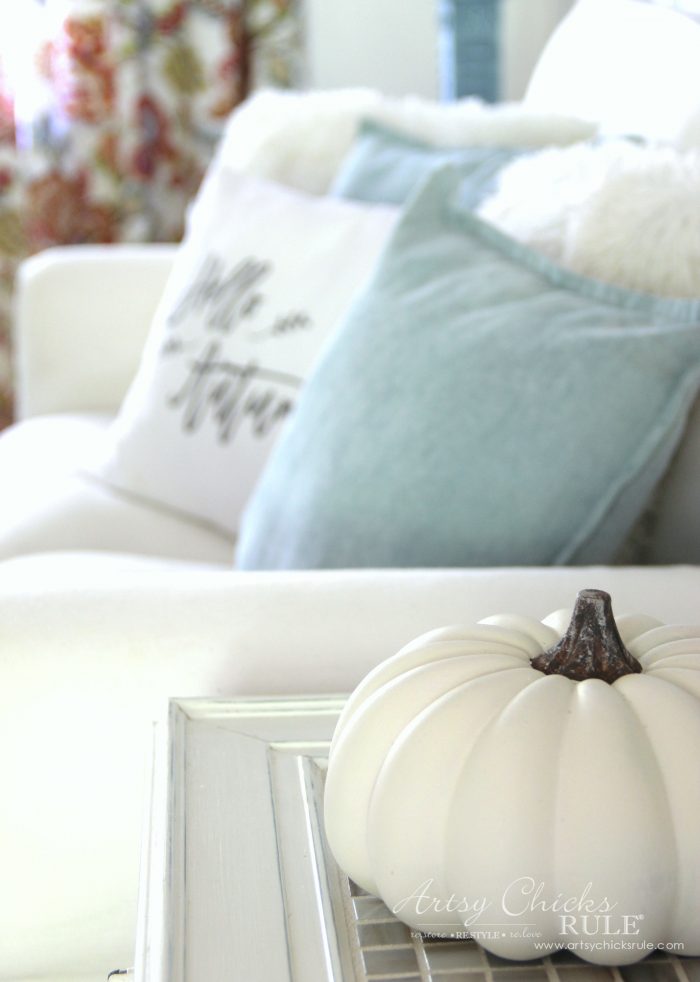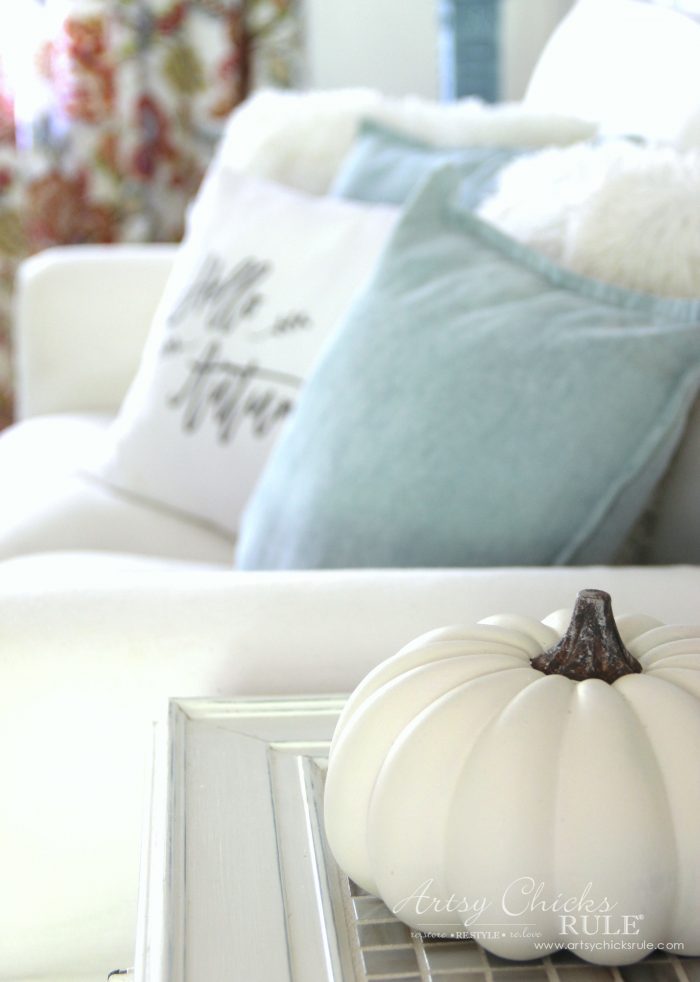 I have one on each side table.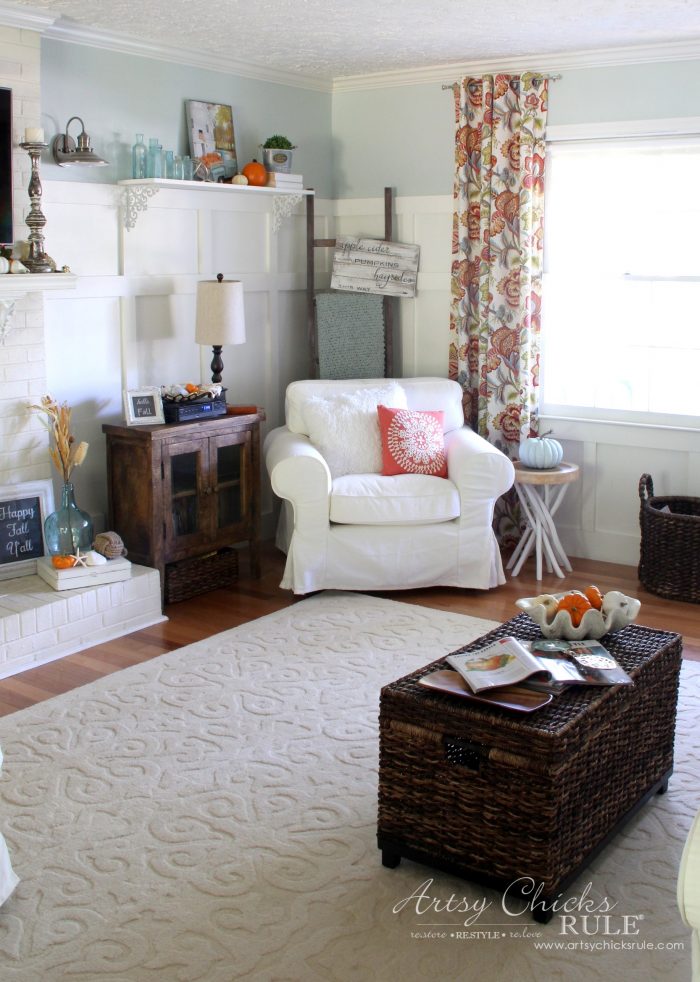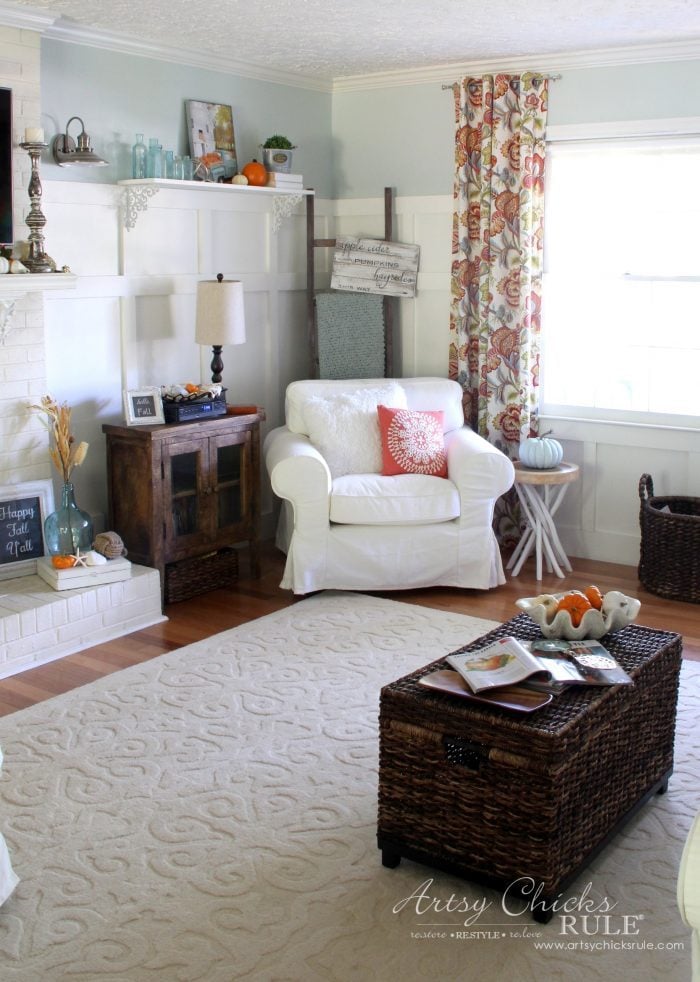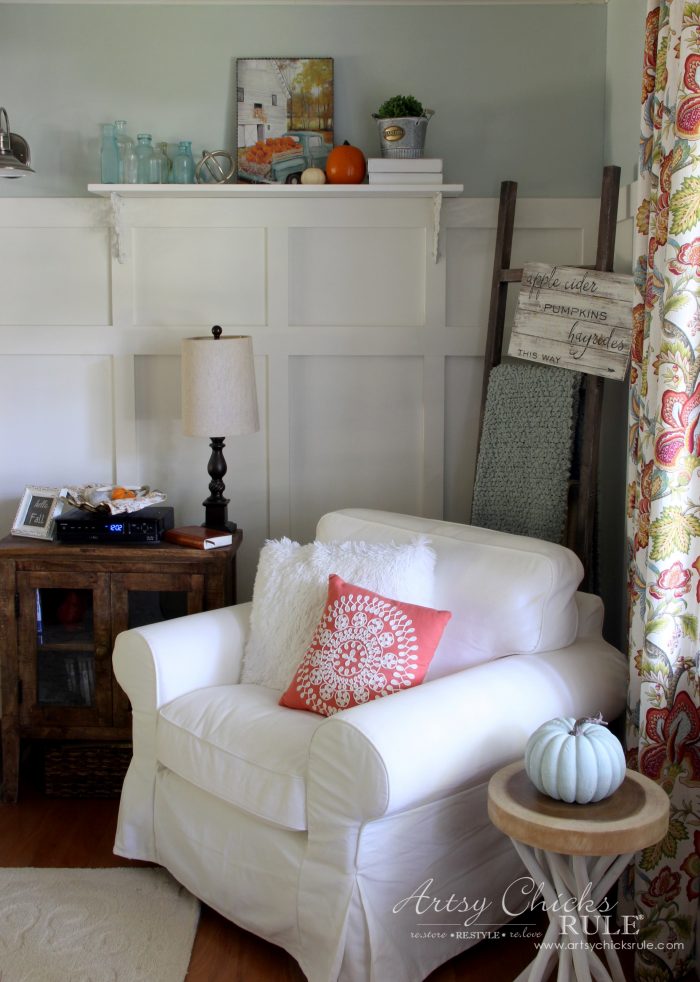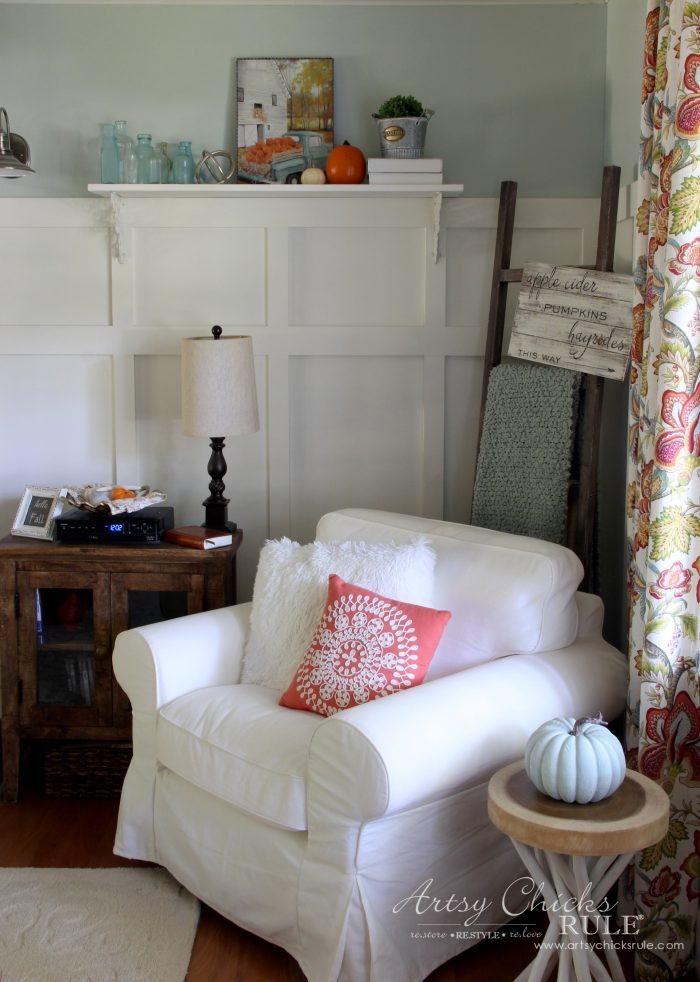 This is the apple cider, pumpkins and hayrides sign I made and shared with y'all recently.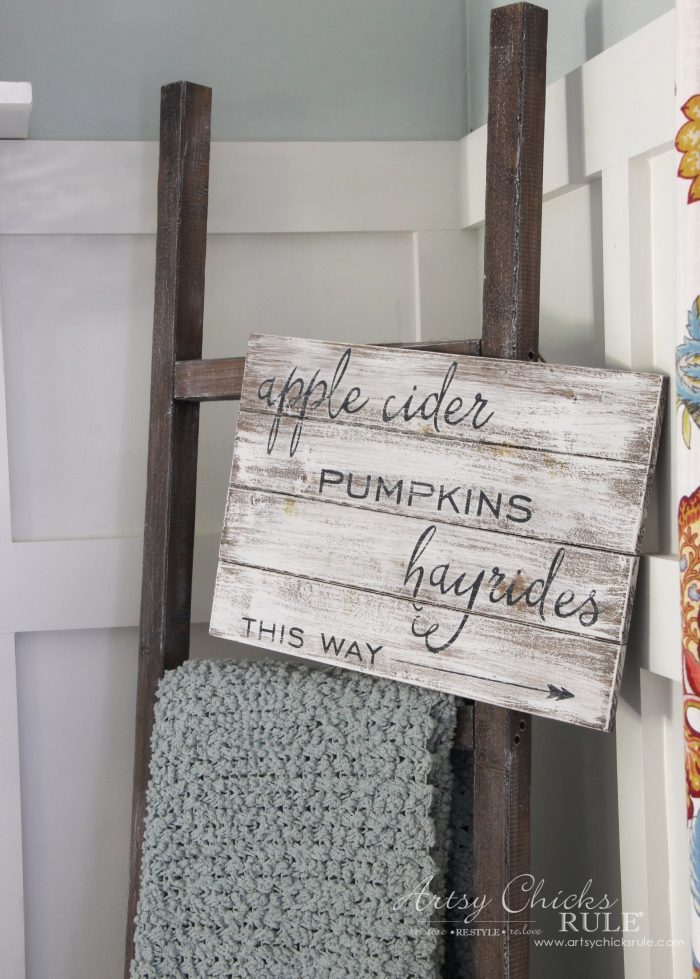 I picked up the hand towels because they had my colors for fall this year….aqua and orange. :)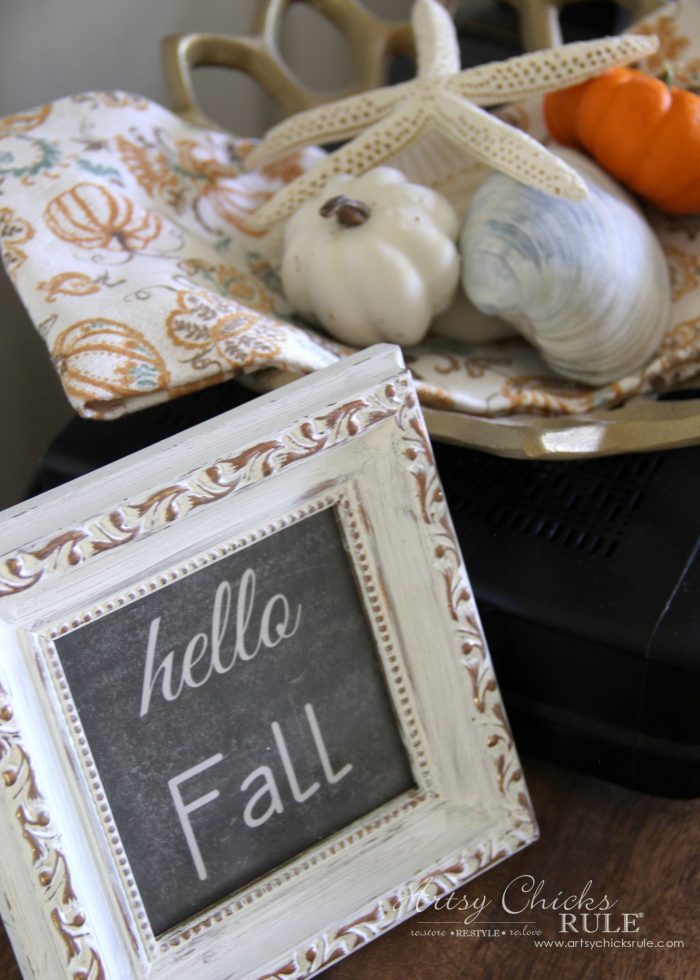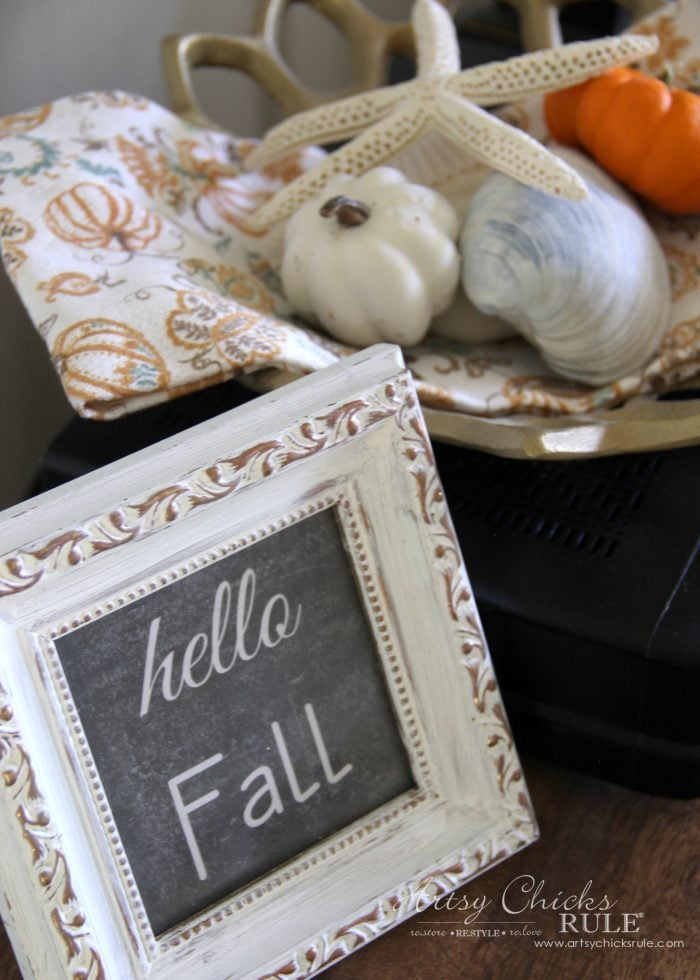 Quick little trick to make your black and white printed "chalkboard" printable look like an actual chalkboard?
Rub a piece of chalk over the paper. :)
This was also part of my coastal tablescape I linked earlier above.
When I saw this print at Kirkland's I knew I had to have it.
It, along with my curtains, were actually my inspiration for my traditional fall home tour this year.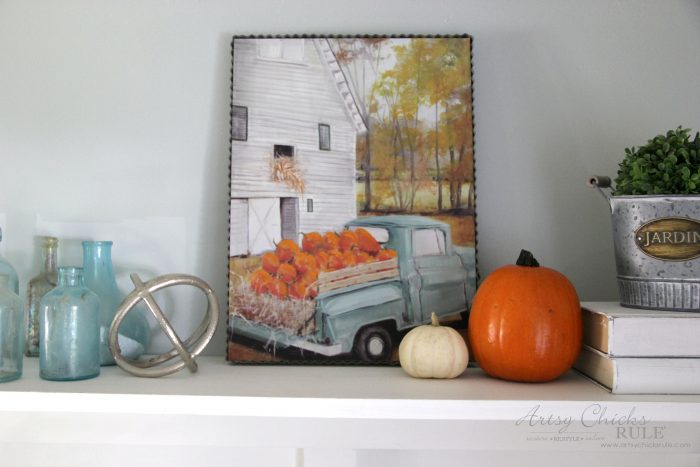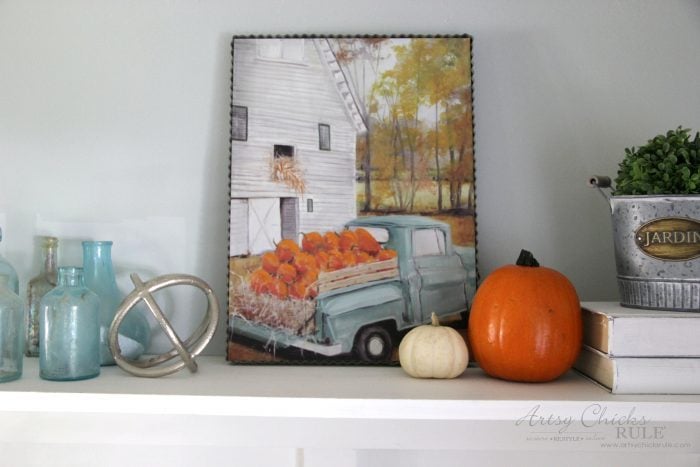 I just love it!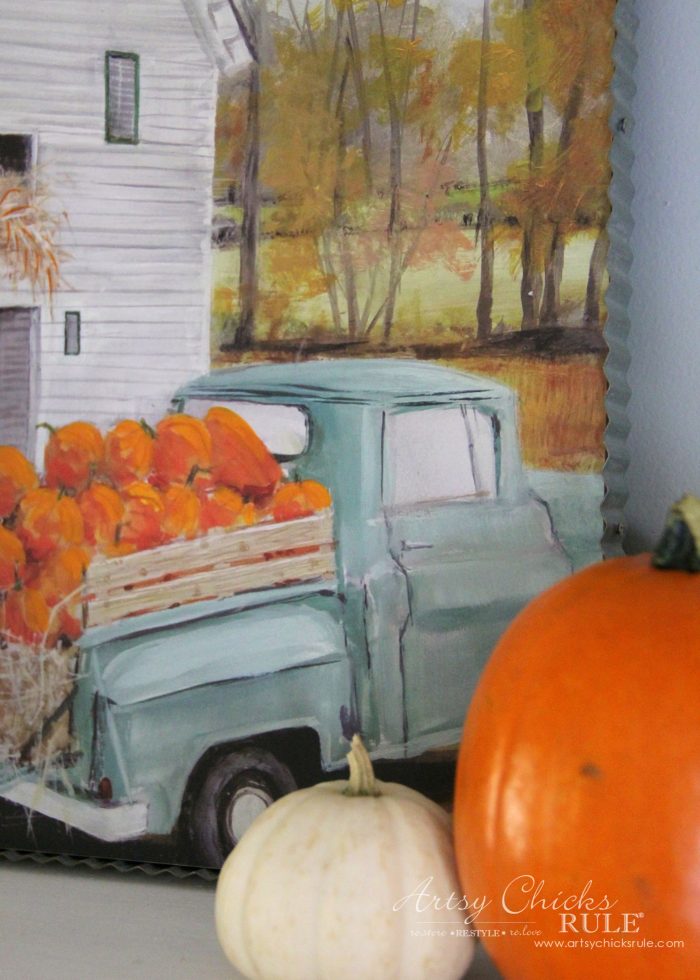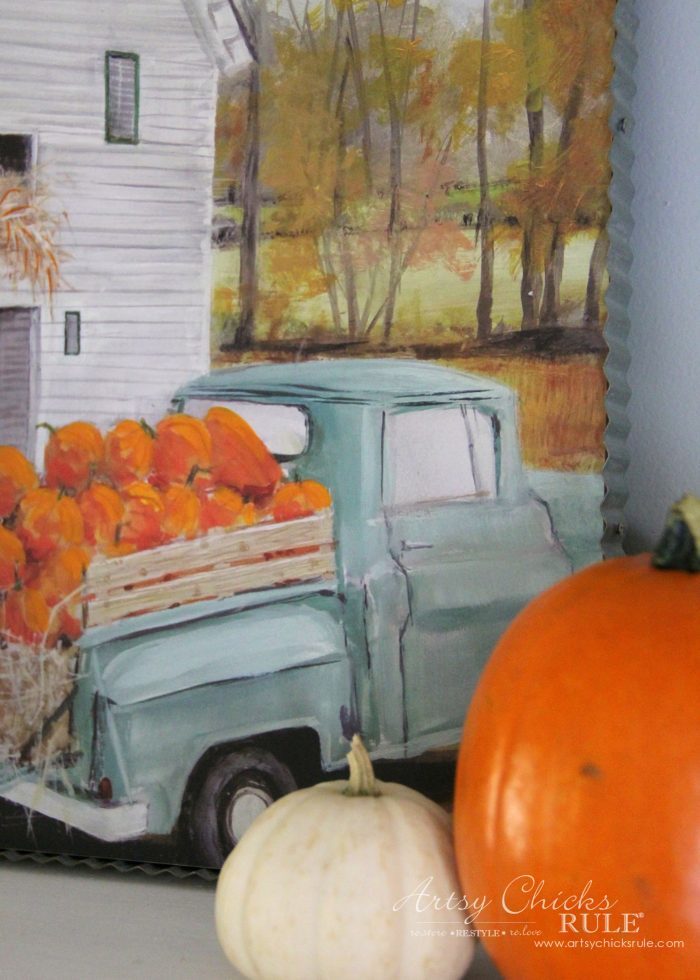 I need a truck like that. ;)
I pulled this pumkin out of the garage from many years past.
Believe it or not, it was a sparkly, deep red pumpkin! I wish I'd taken a photo to show you but I just get busy decorating (and painting!) and forget.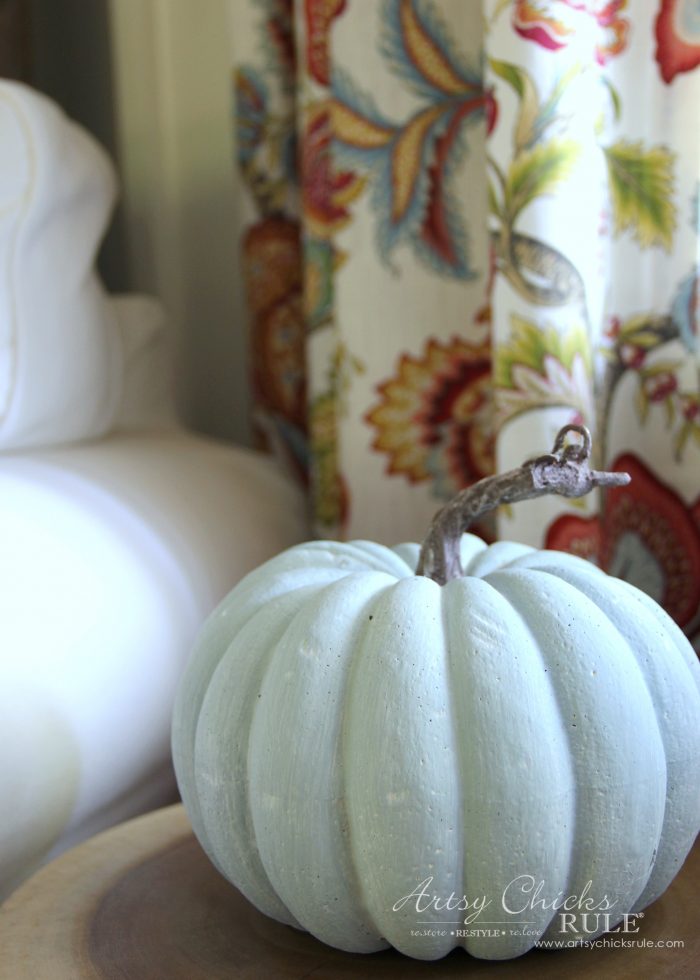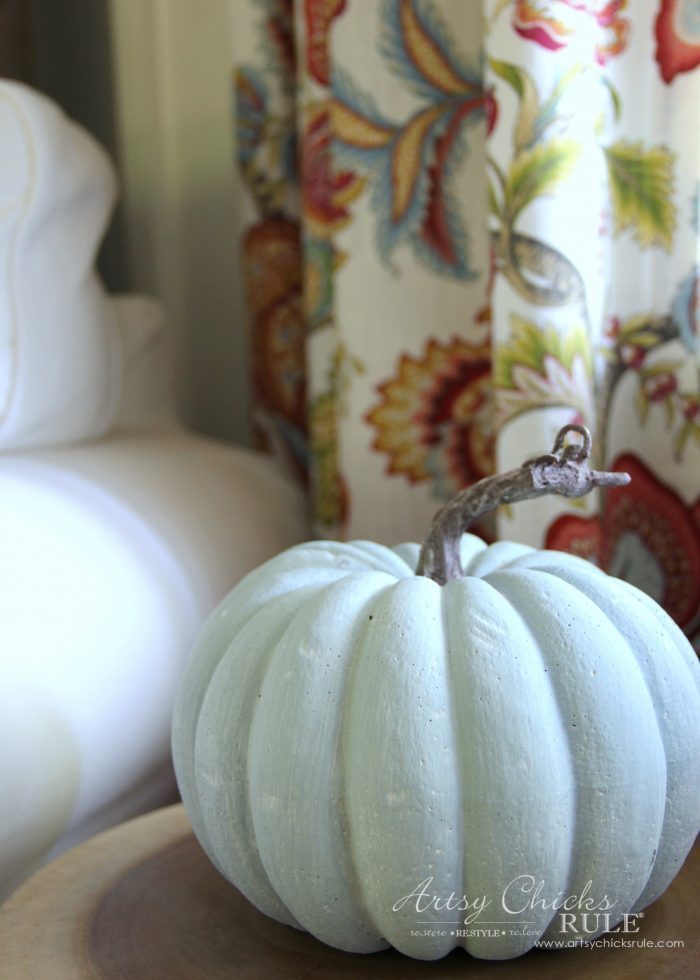 But as you can see, it is now blue with a nice brown stem. :)
And here is the other chair in the room with the other pillow I made last year.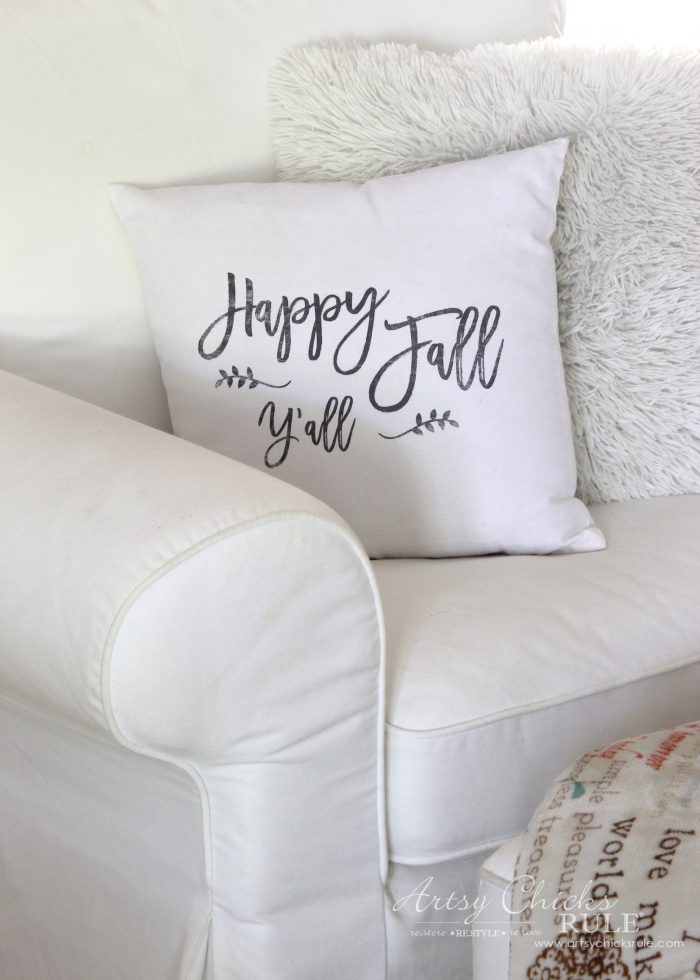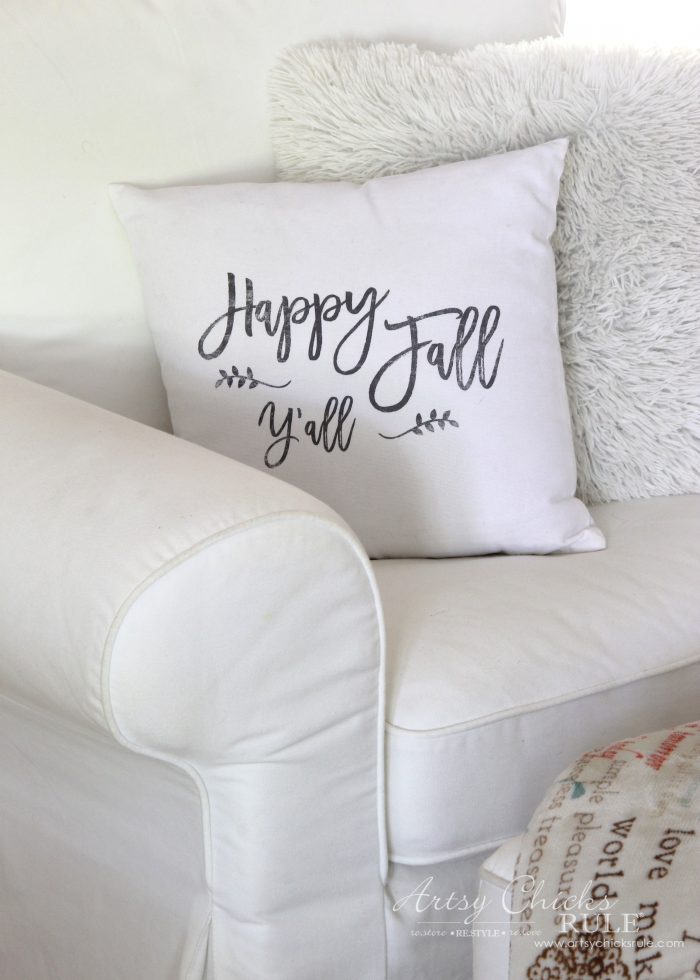 I love our furniture. We got new last fall from IKEA. You can read all about it here and see how we put it together. (it comes shipped in boxes :) )
And here is a view from the back screened porch looking into our traditional fall home tour…in the family room.
I love this time of year because I can keep those doors open.
They are glass french doors but it's amazing how much more light comes in with them open.
Not to mention, I love the cool breeze and being able to hear the birds chirping.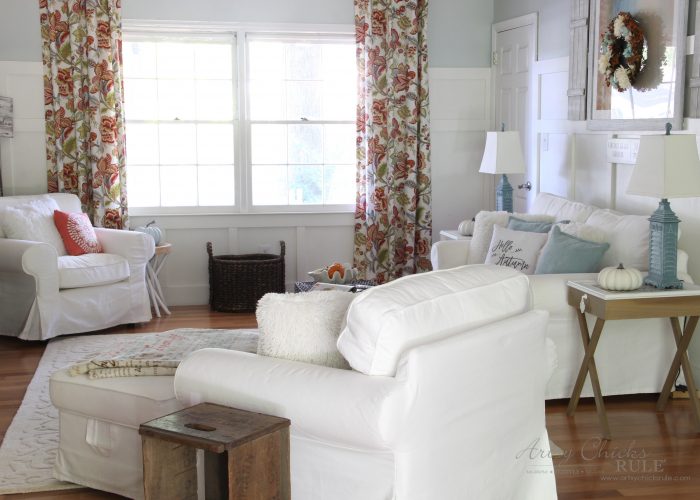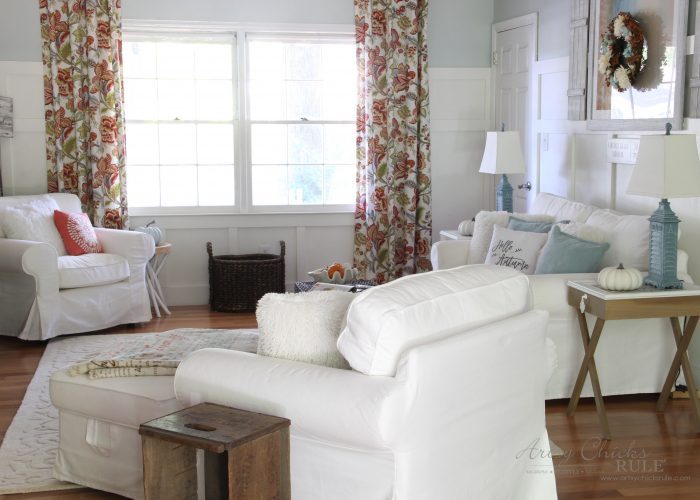 These were all pretty simple (and thrifty) additions/changes to create a fun, fall room.
The next stop on the Welcome Home Fall Tour is >>> Suzy at Worthing Court.
Like this? Pin it to save it!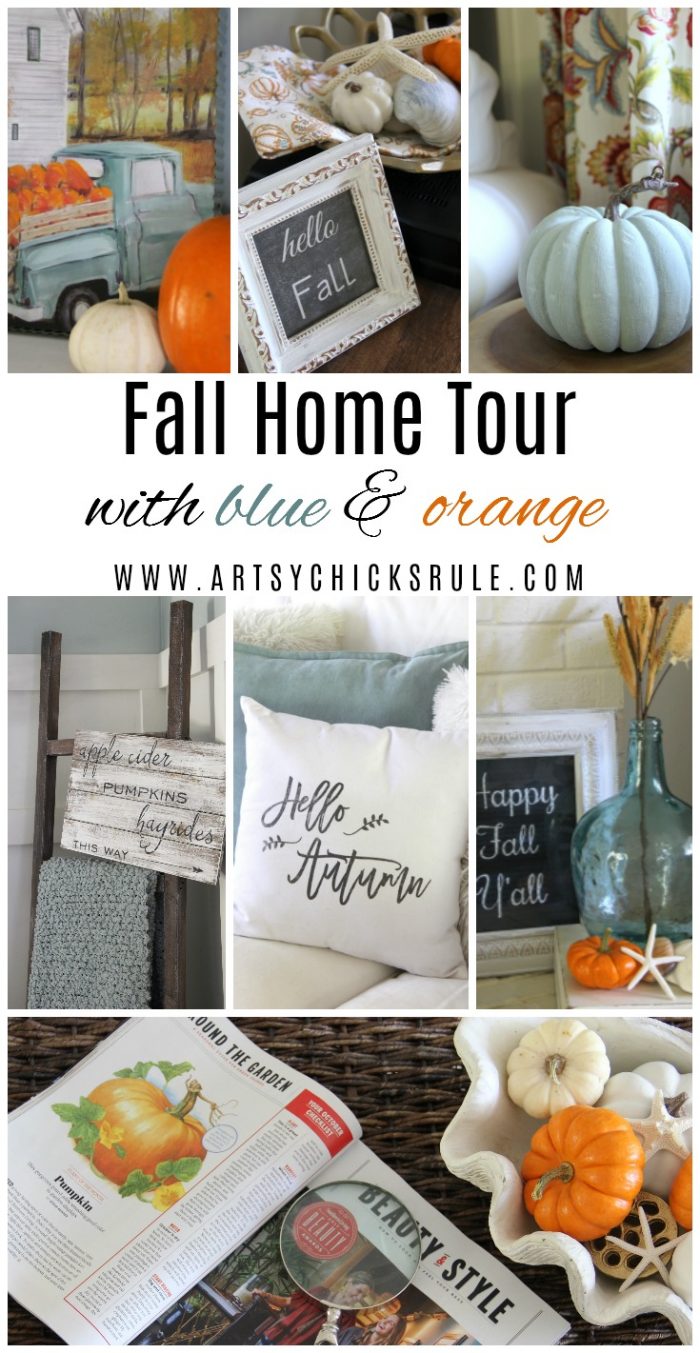 Here are the other tours from yesterday and today, hop on over and see them all!
Monday, October 2

Chatfield Court / Duke Manor Farm / Remodelando la Casa / Honey n Hydrangea
Tuesday, October 3

Exquisitely Unremarkable / Atta Girl Says / My Uncommon Slice of Suburbia / Artsy Chicks Rule
Wednesday, October 4

Worthing Court / Hymns and Verses / The Everyday Home / Lovely Etc.
Thursday, October 5

Redhead Can Decorate / Town and Country Living / House of Hawthornes / Not Just a Housewife
Be sure to check back as I'll be updating this with the tours as the days come. :)
xo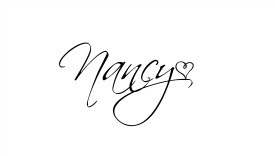 Shop items (and similar items) from this post here: