Basket Makeover For Spring (with water based stain)
This post may contain affiliate links. Please see disclosures here.
Water based stain is so simple to use. It's a no brainer for things like this old, orangey basket makeover for spring.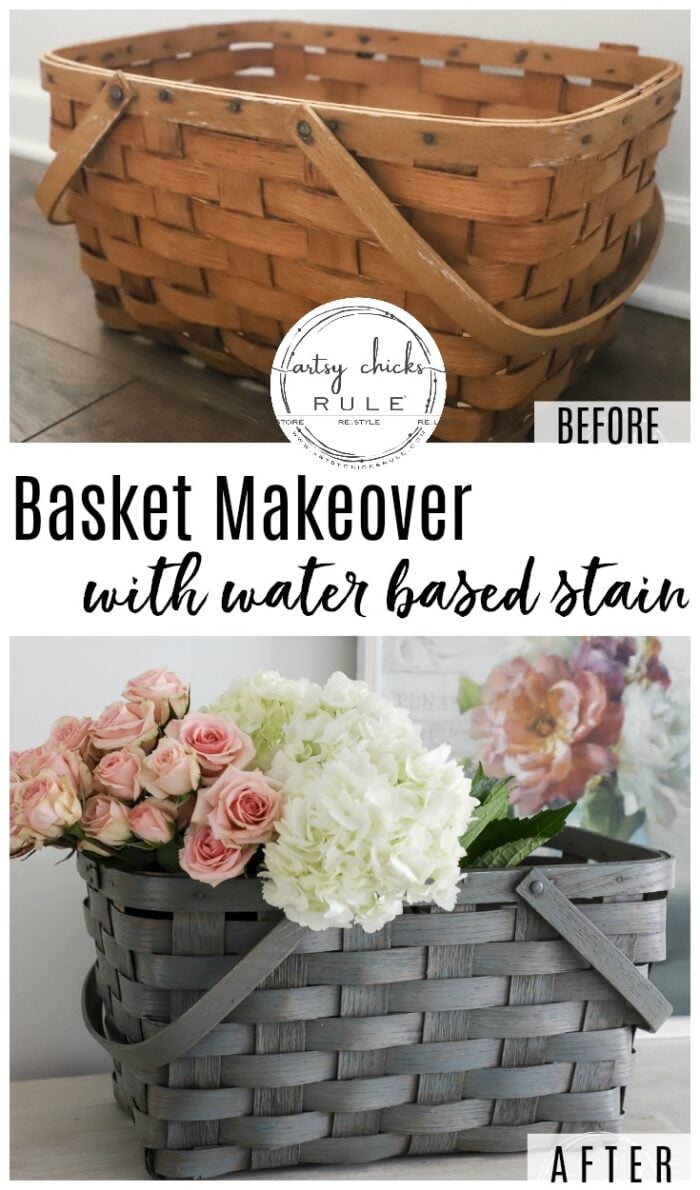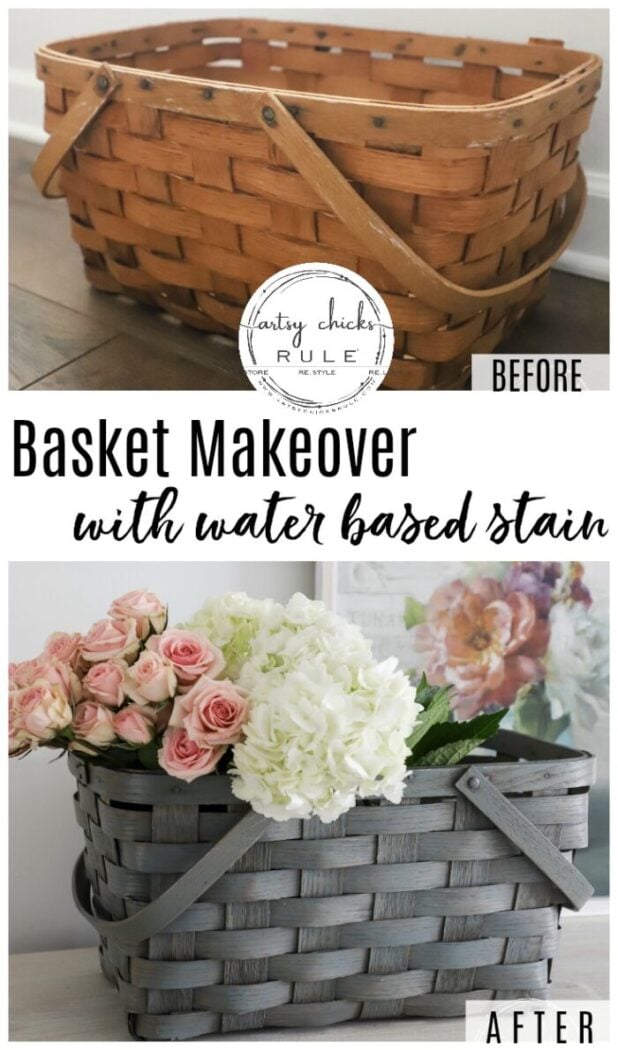 Happy Tuesday, friends! Is it spring yet??
Oh my gosh, am I ready?! So ready. I'd bet you are too.
I hadn't planned to turn this basket makeover into a spring thing but I just couldn't help myself. ;)
Especially since the color of the water based stain I used for this project ended up being more green than I thought it'd be.
I was going for a gray/weathered tone but got more green instead.
If you remember, I mentioned this stain in this post here because I actually bought it to use on the top of that coffee table.
But it was too green! lol
So, I went in another direction with that project. As you know, it took me several tries before I got it right. (if you missed that post, click the link above and check it out)
BUT before we get to today's project, let me give a big congratulations to Lisa for winning >>> my latest giveaway AND a $50 gift card to Target!!
For those that didn't win, keep your eyes peeled because I will be doing more giveaways of the things I make over here on the blog and more! (favorite products, etc)
Today's project is another thrifty find from my recent haul that I'm sharing today.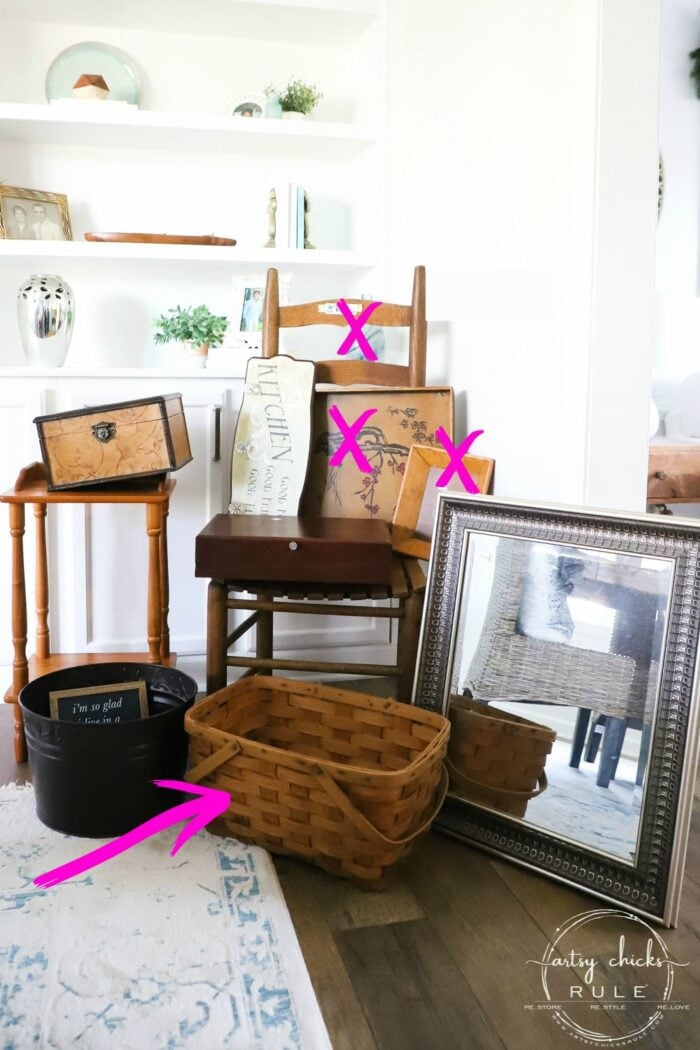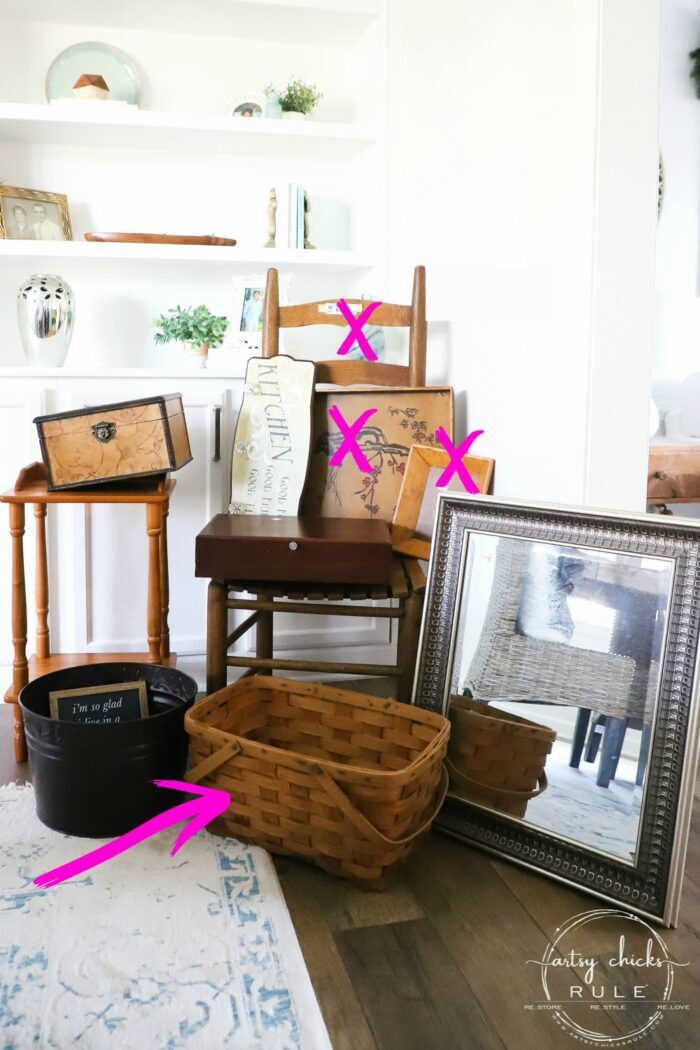 If you missed the other 3 makeovers I've already done, you can see them here:
Today I'm giving the basket a makeover. Simple, simple again!
Basket Makeover For Spring (with water based stain)
Here is how it started…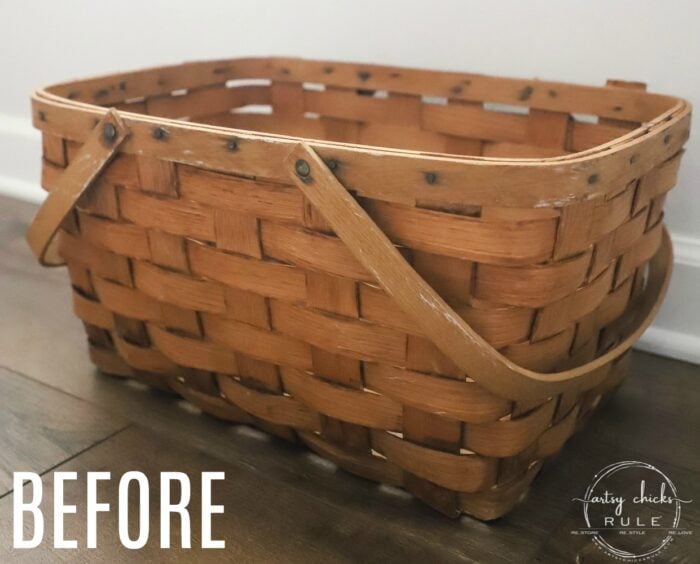 Basic basket.
Orange as they often are and a little bit beat up but still in pretty good shape.
More life left!
So instead of painting it to change it up as I did with this basket and this basket, I decided to use the stain that failed on my other project.
This one…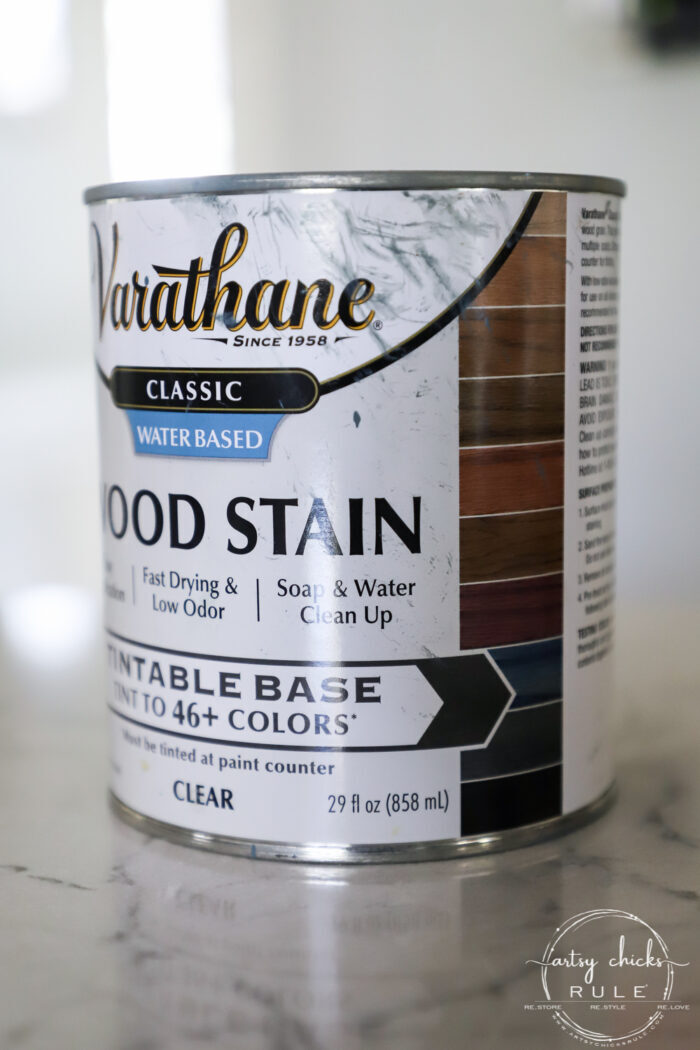 I hadn't really tried any of the water based stains yet so I thought I'd give it a go.
You can find the stain here. The color I had mixed up is called "Riverbed".
This was another super simple project. I simply used a small brush and old tshirt rag to apply the stain to the basket.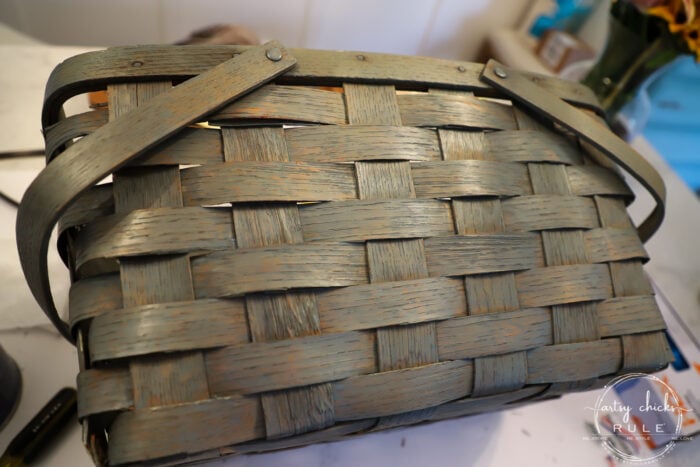 I could probably add another coat but decided to go for a more sheer, less perfect look.
I did go back over some spots though as you'll see below.
I sealed it up with >>> this top coat.
And that's it!
Done and ready for some pretty spring flowers.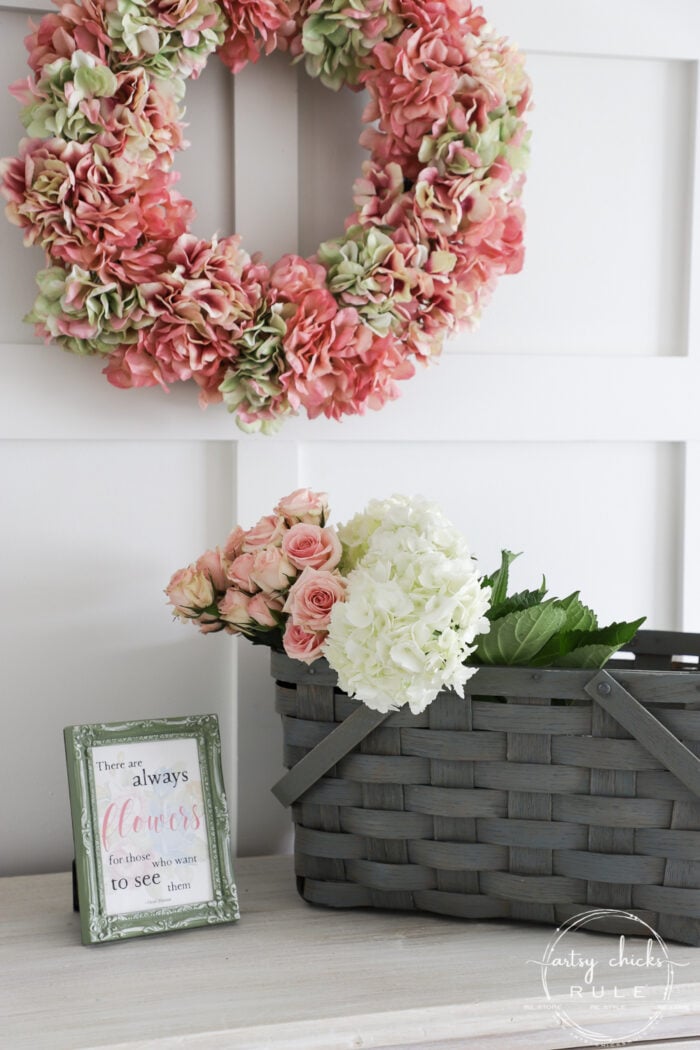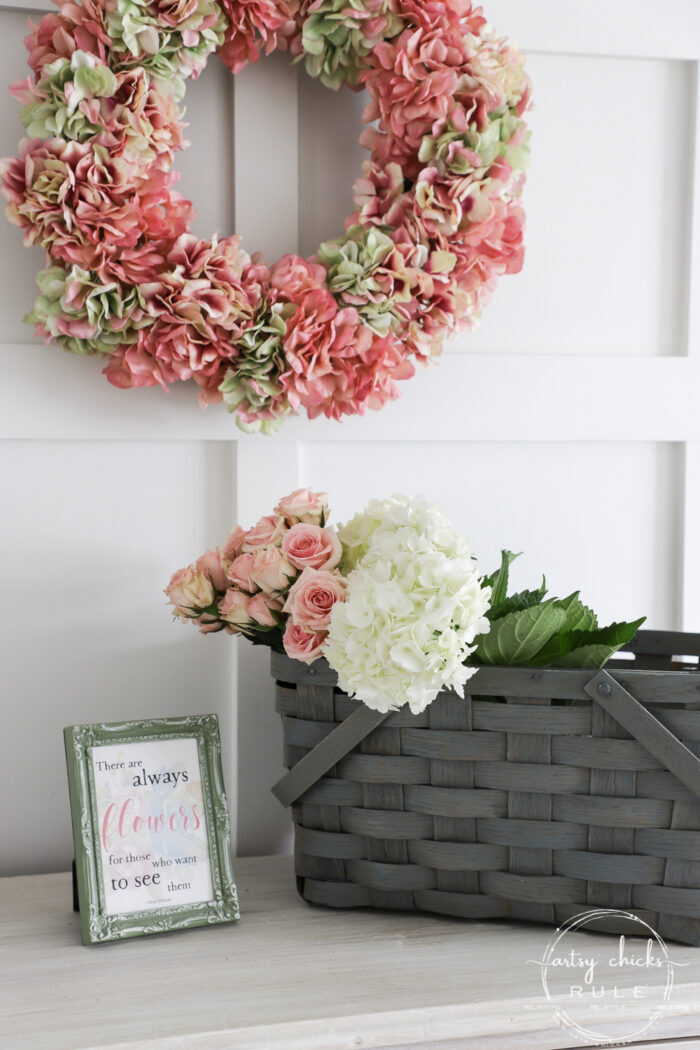 I found that wreath at At Home last year.
The flowers in the basket are from Trader Joe's, aren't those roses adorable???
And the framed spring printable can be found >>> here. I created that a couple of years ago.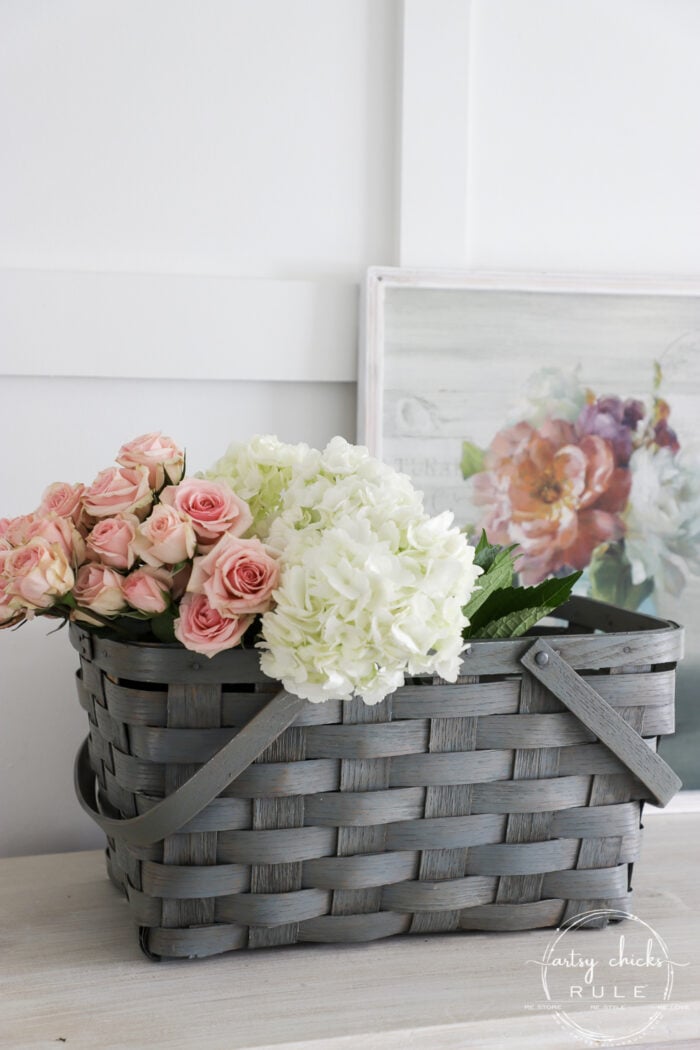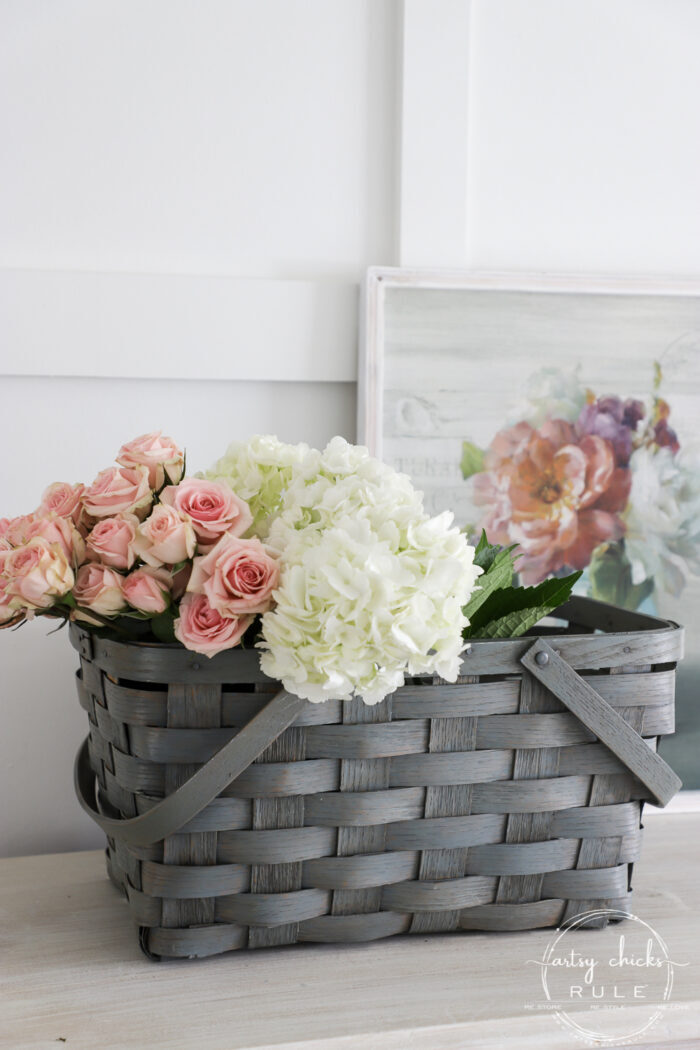 You can use the basket for anything really.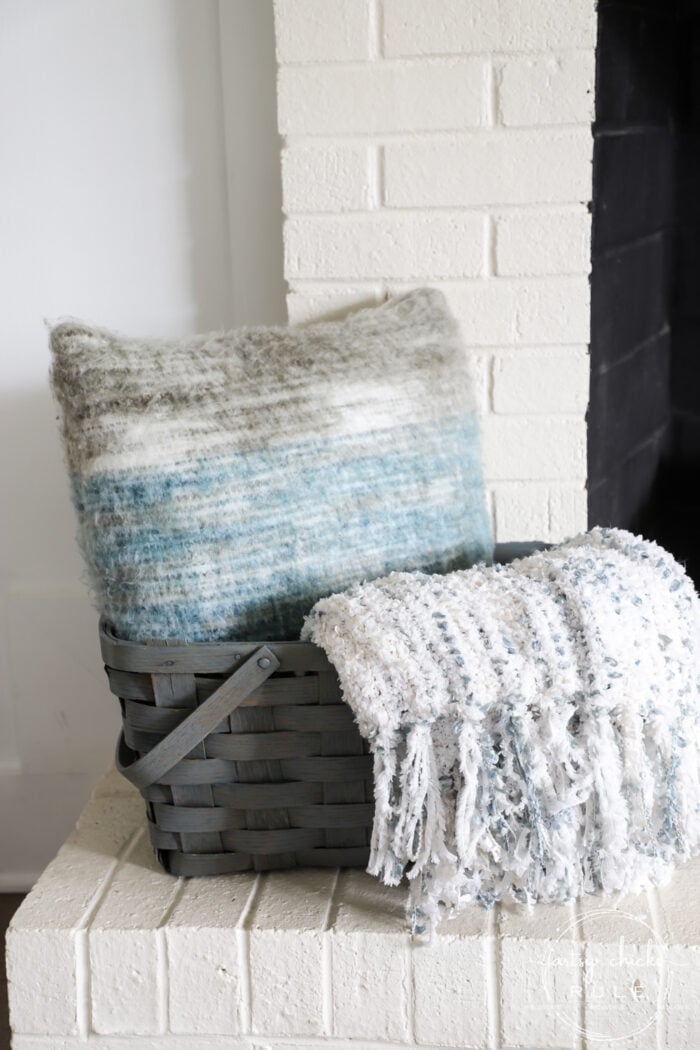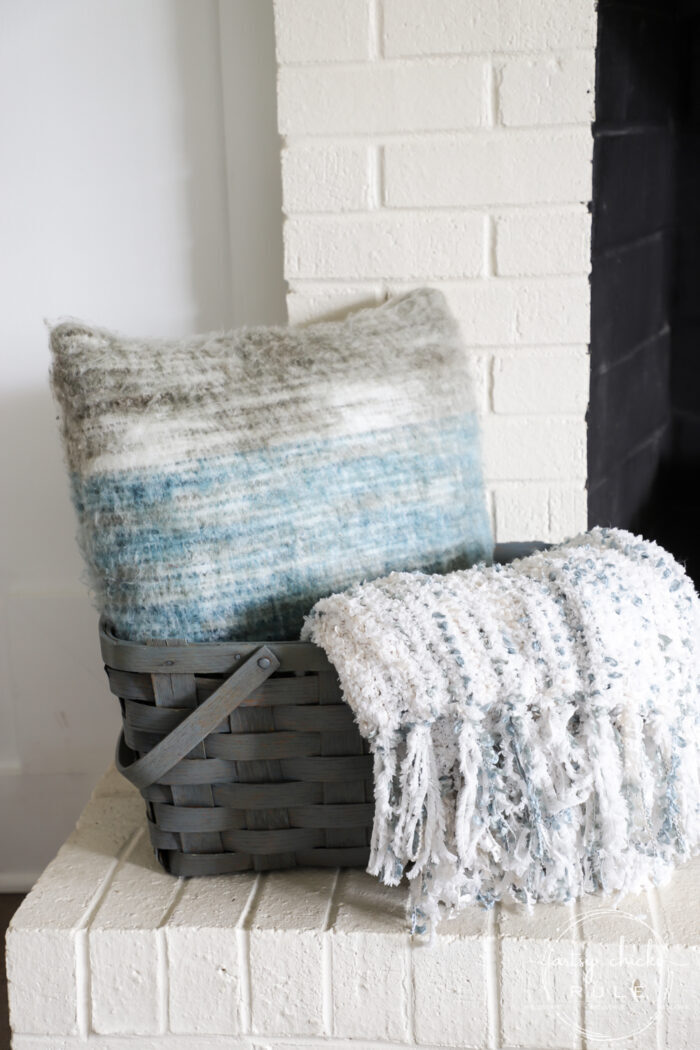 Pillows/blankets, etc.
Or flowers. I like it with flowers. :)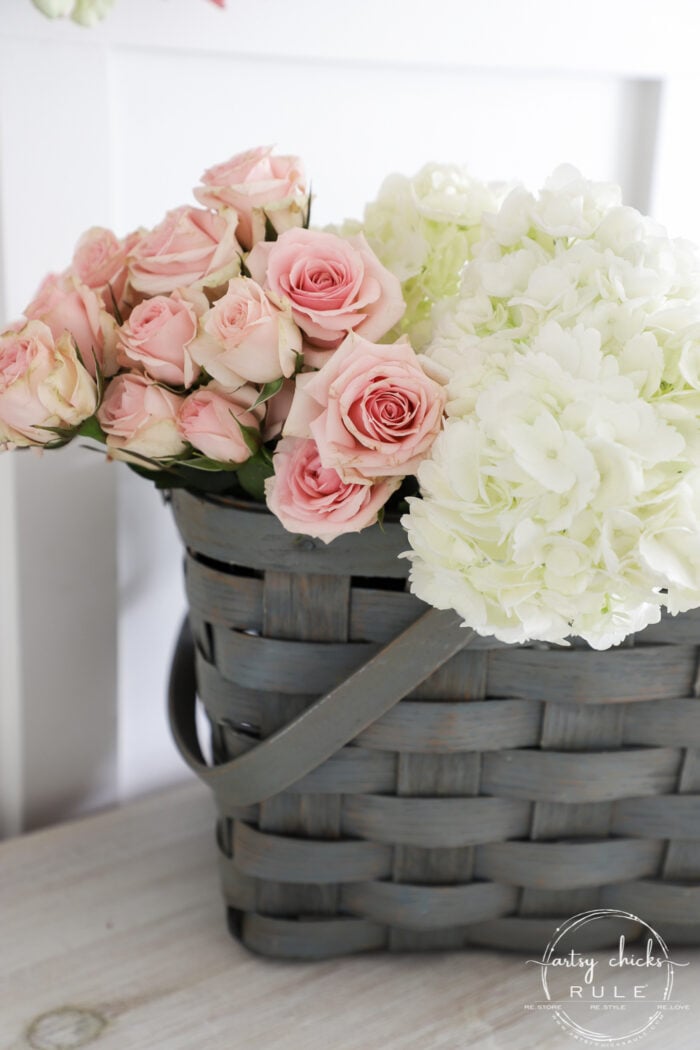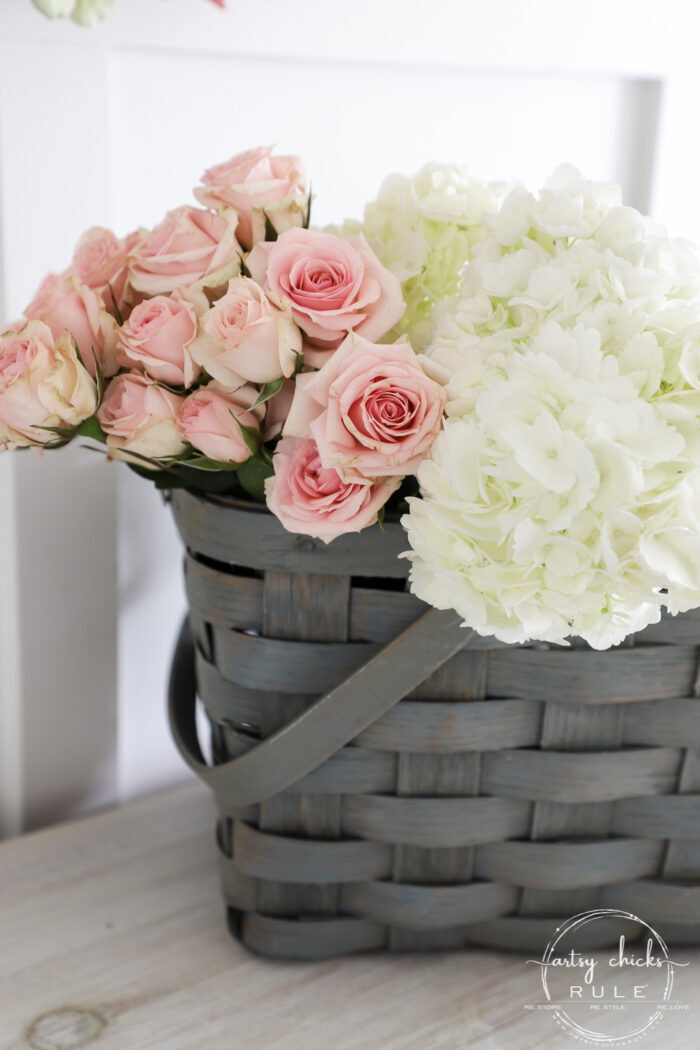 That water based stain definitely gives it a brand new look.
Do you know how many of these old orange-y baskets you can find at the thrift store? Lots!
And so many color options with these stains make it a fun project. No worries of messing with stinky oil based stuff.
I love that they have come out with so many more water based options.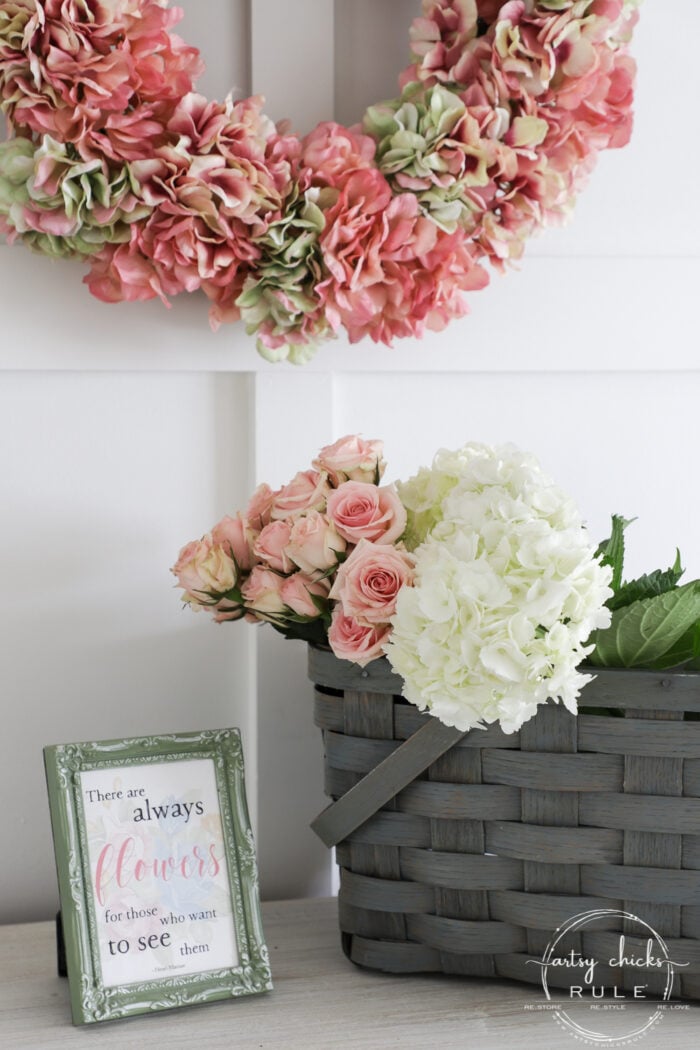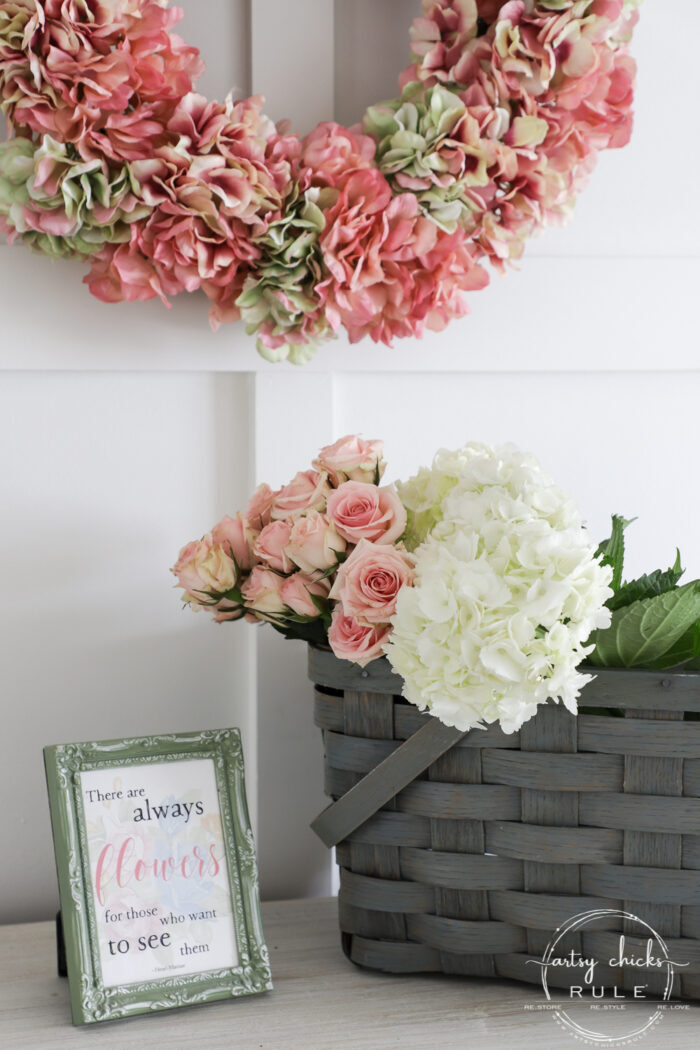 PIN it to save it!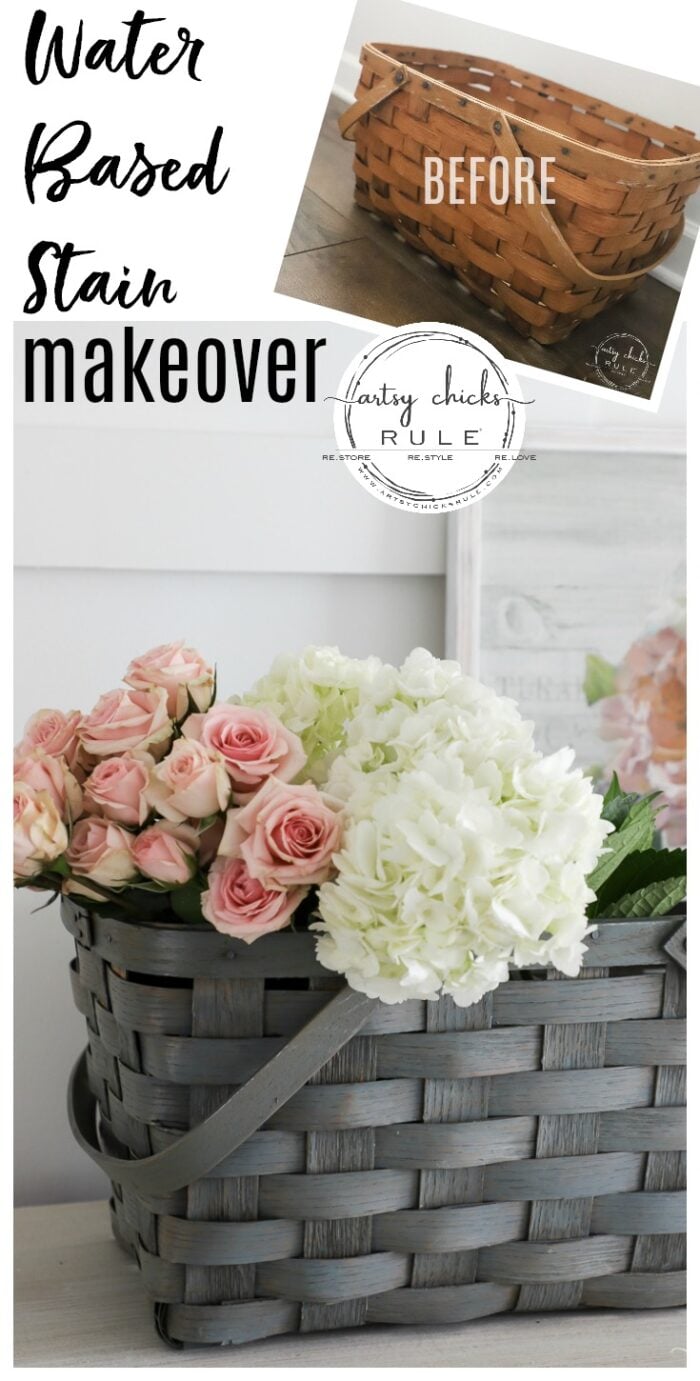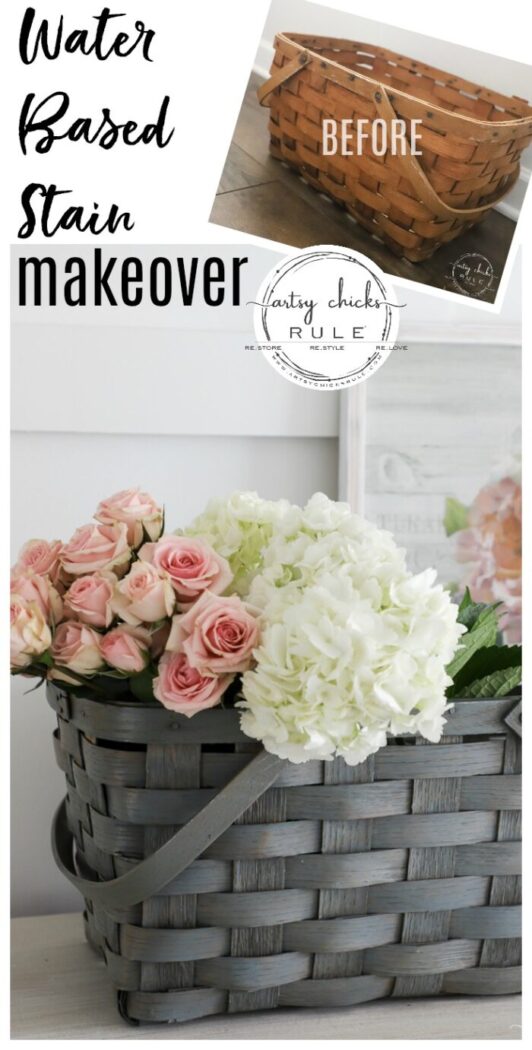 I am sort of loving this green/gray color so keep an eye out. I'm thinking you might see it on a furniture makeover at some point in the future.
In the meantime, check back in on Thursday to see what I did with this one from the haul…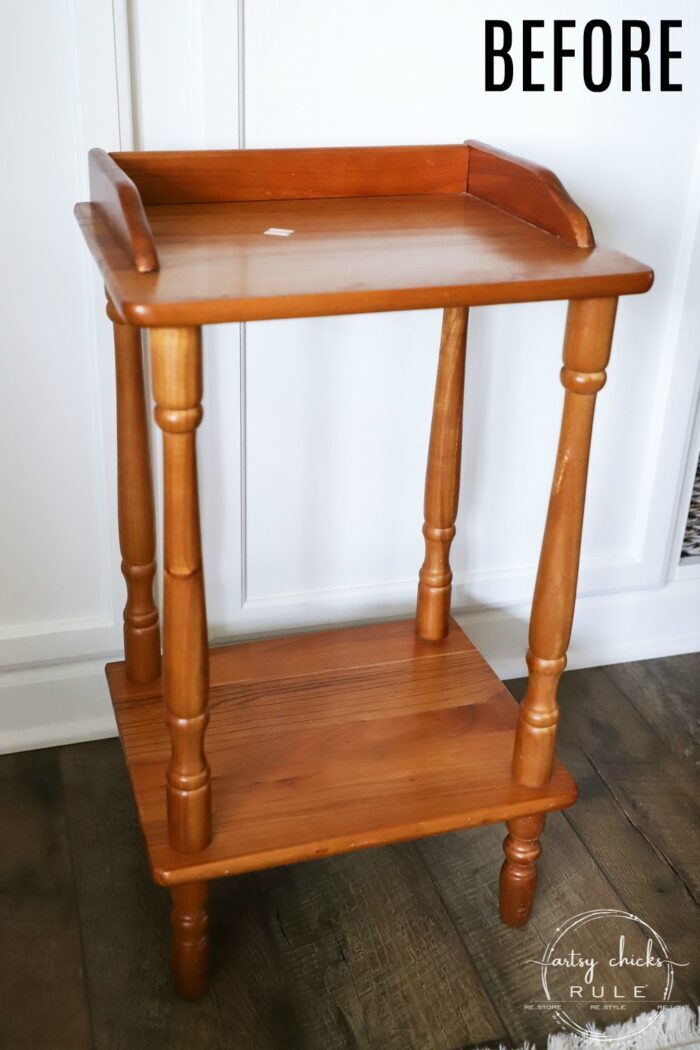 UPDATE!! See it now, here!!
If you missed any of the rest of this haul's makeovers, you can see them all right here: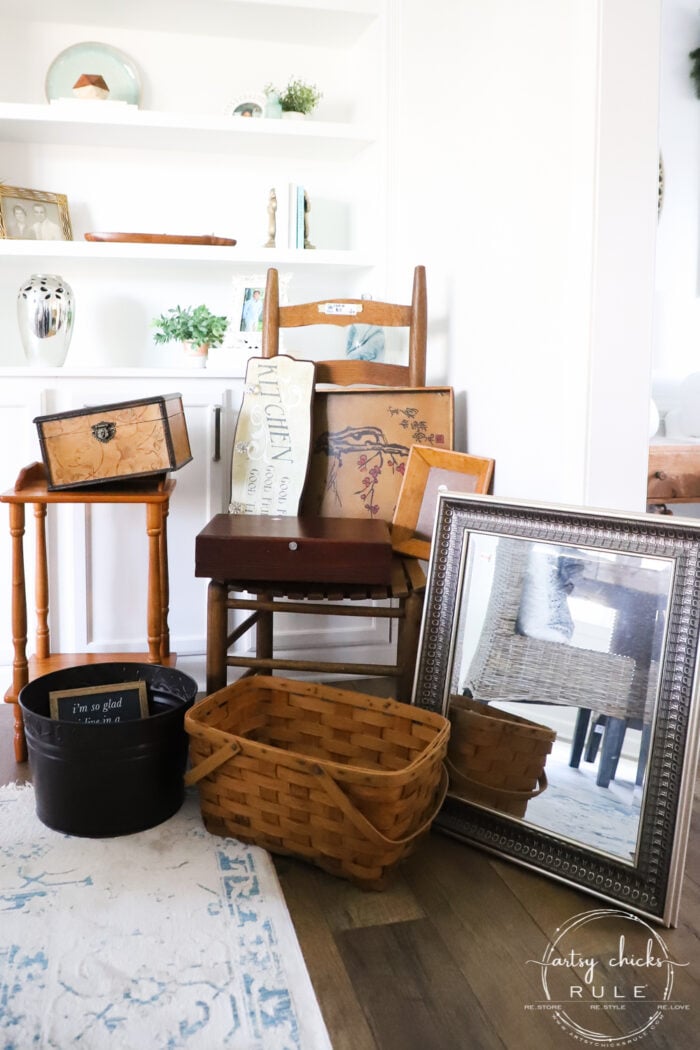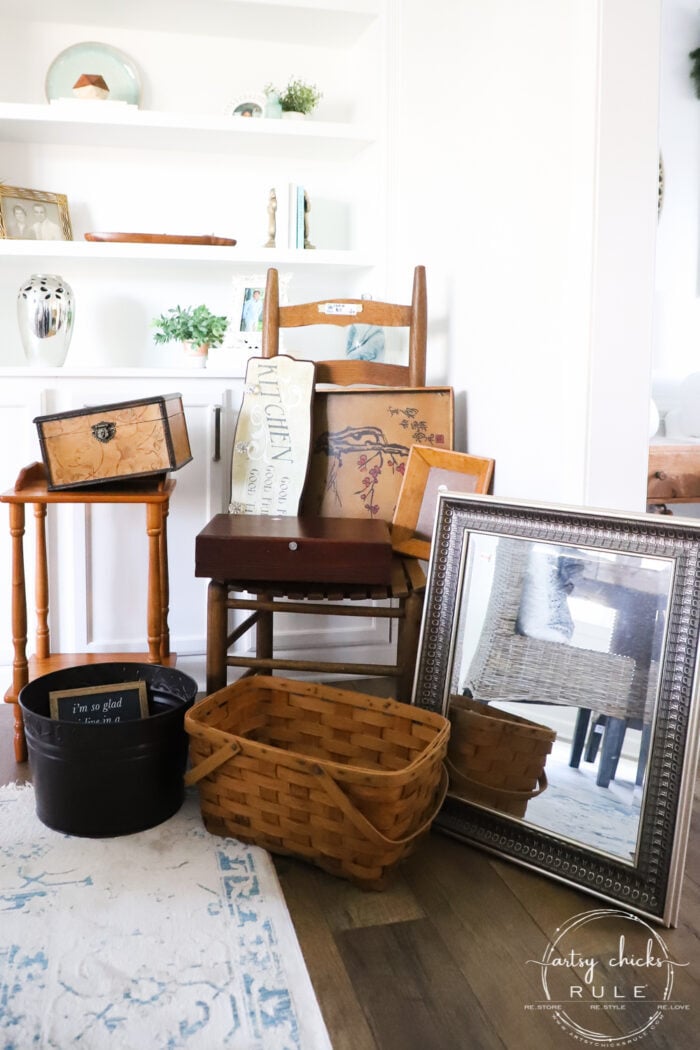 See you then! Have a wonderful week!
xoxo