$3 Wood Bowl Makeover With Paint & Tile
This post may contain affiliate links. Please see disclosures here.
This $3 wood bowl makeover was simple to do with paint and tile (easier than it sounds!) and all ready to be reused and reloved!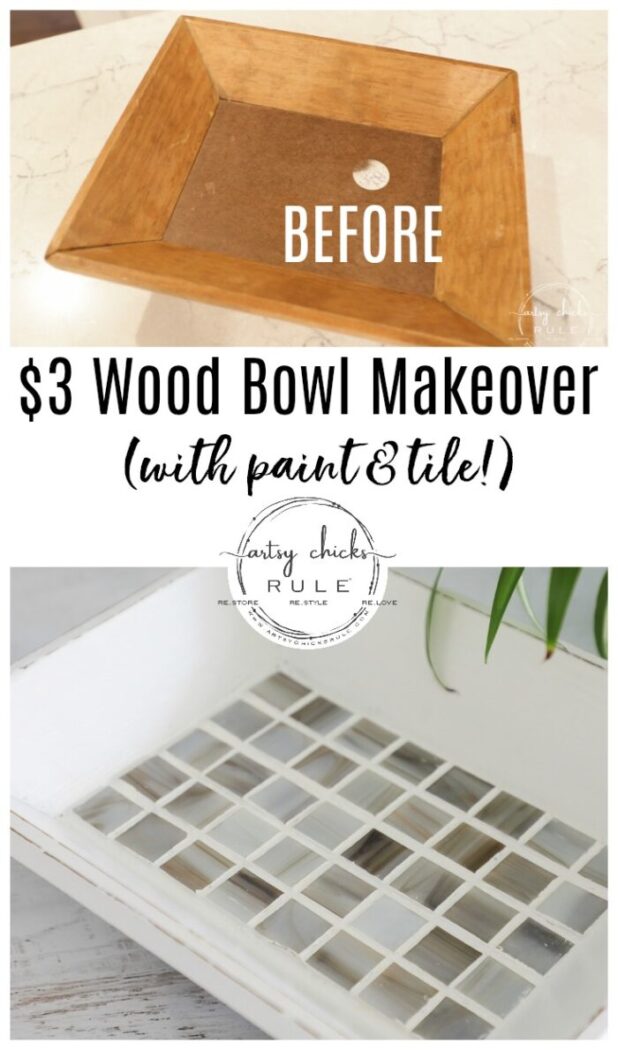 These small makeovers are some of the most fun. Mainly because they are do-able for all. They are not intimidating, etc. Not only that, but they are great at getting your confidence up to tackle those larger pieces. And how about gift giving?? Perfect for that too. Budget home decorating? Check!
So, one more thrifty makeover marked off the list of these finds today.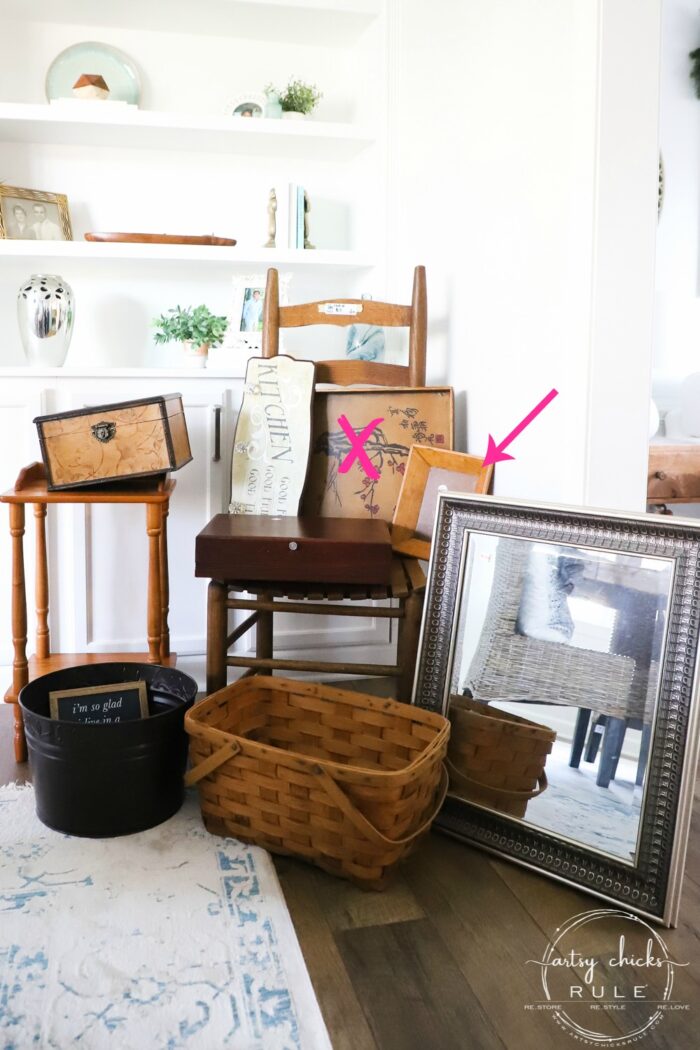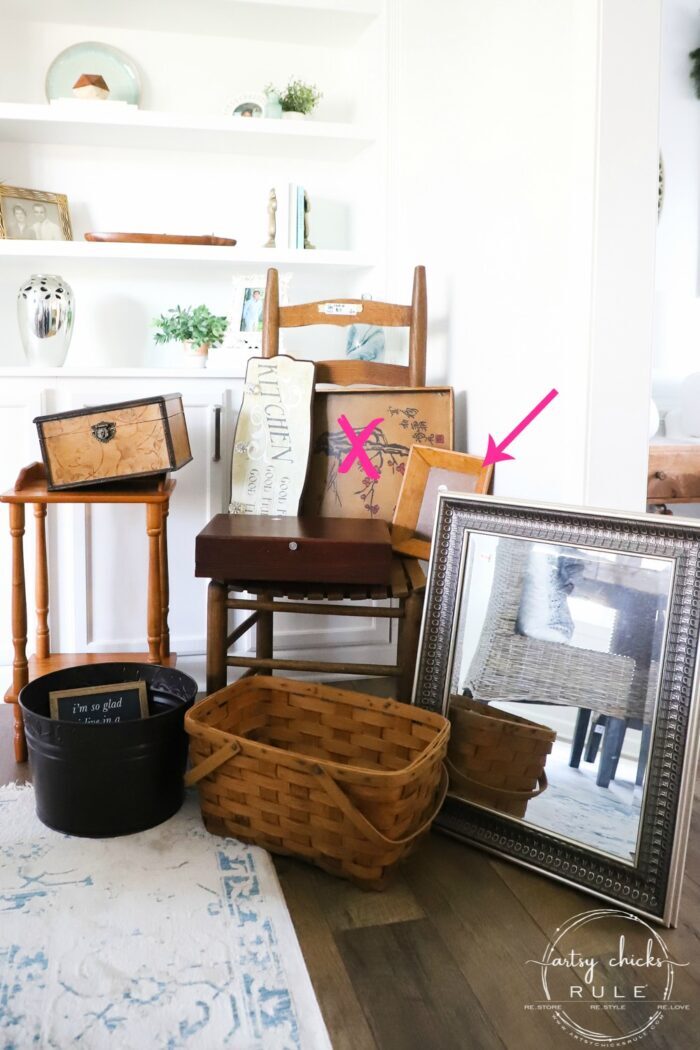 If you missed the first one I did, you can see it here >>> "Give Us This Day Sign/Tray"
Today I making over the small wood bowl/thingy there. I called it a wood bowl because it's deep like a bowl…but not round.
If you follow along on Instagram, you might have seen me working on that little orange-y shelved table thing back there on the left. What is it called, do you know?? Is it a telephone stand? Anyway, I'll be sharing that one next week.
$3 Wood Bowl Makeover with Paint & Tile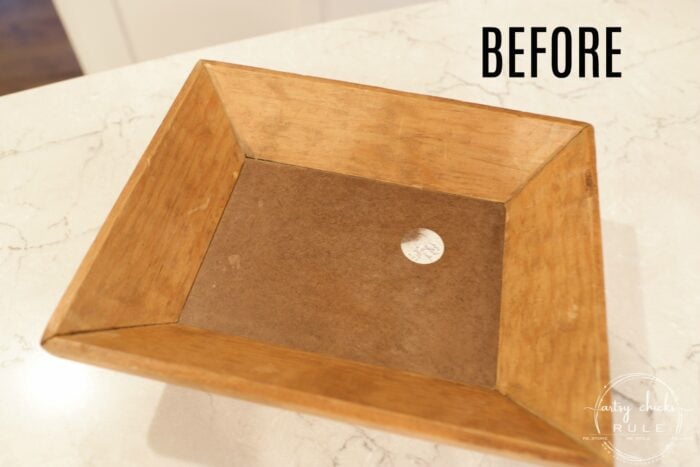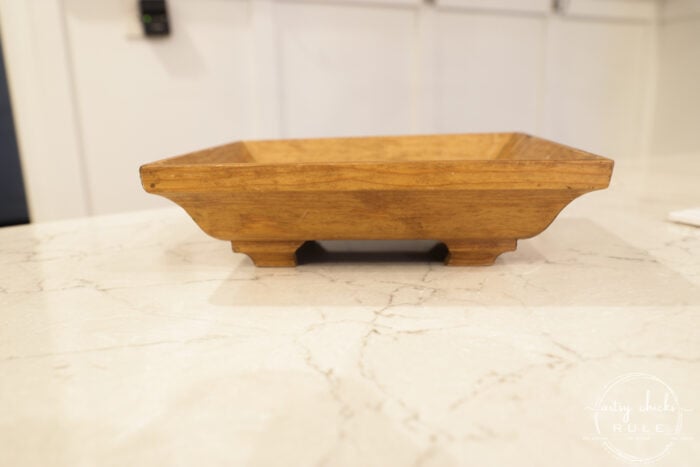 I originally thought I'd stain the wood darker and leave it that way.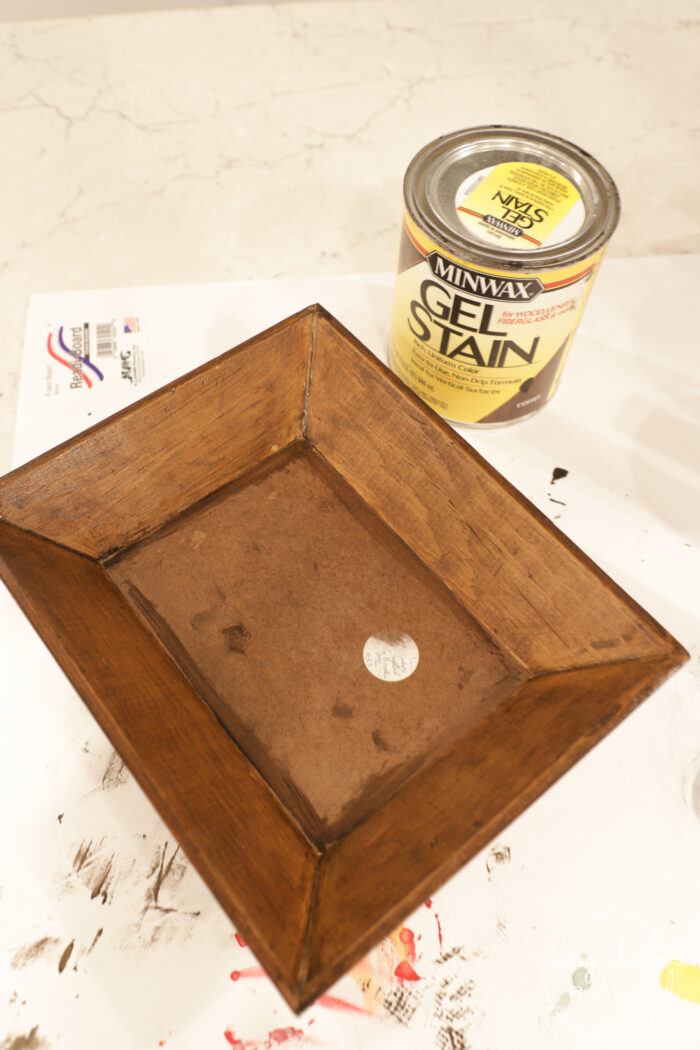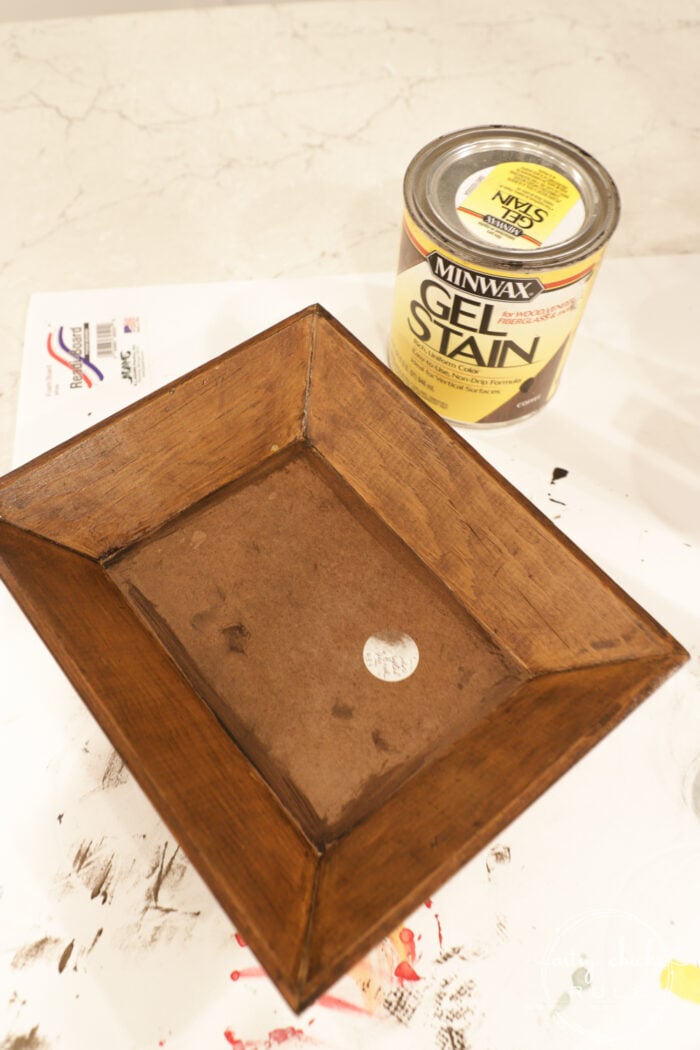 So I used that Coffee Gel Stain pictured above. It's the same stain I used on our stairs, in this post here >>> Update Stairs With Gel Stain
The bottom of the bowl was just a simple piece of board, almost like cardboard but harder. Definitely unfinished so I'm not sure what might have been in there originally? If anything?
So I either needed to paint it, add some decorative paper or something to the bottom.
I decided to use tile.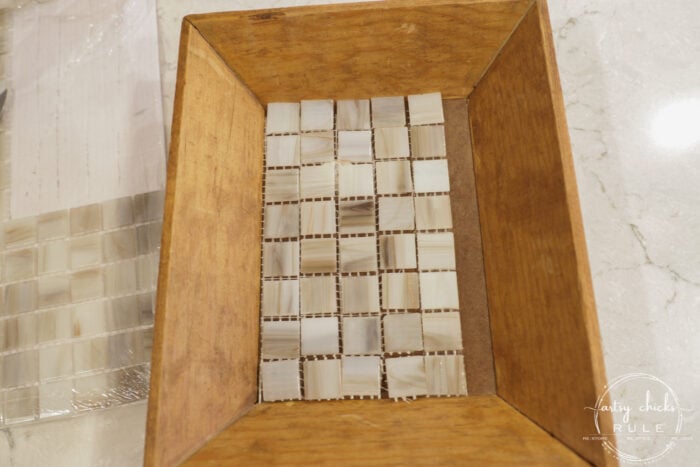 But it didn't really line up well without me having to cut it. And I didn't want to mess with that. lol
But I am not easily deterred.
I will find a way to make most things work.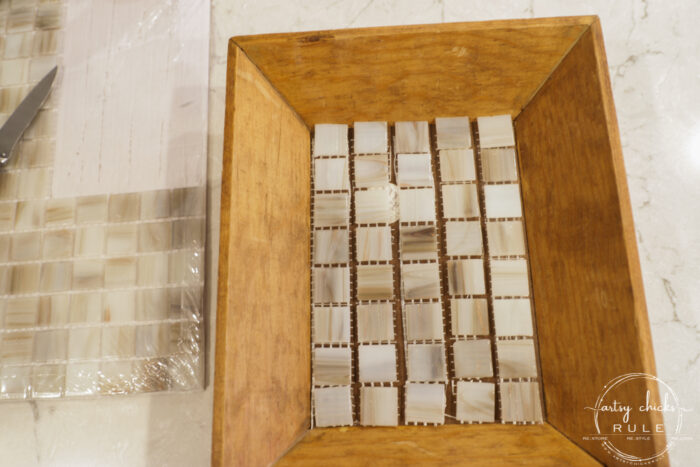 I will just spread them out a bit.
So that is what I did.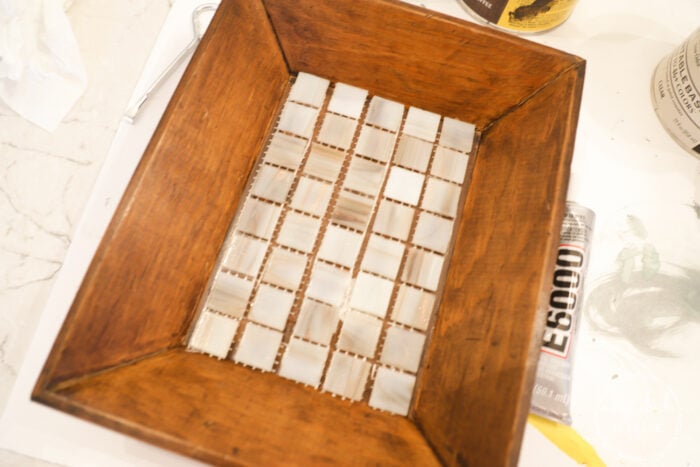 And as usual, for small projects like this, I will just attach them using glue instead of mortar.
You need to let that dry overnight before applying the grout though.
I mixed up a small amount and applied it to the tiles. I was trying to be really careful so as not to get it on the wood. (I used white grout leftover from previous grouting projects…you can use any type here)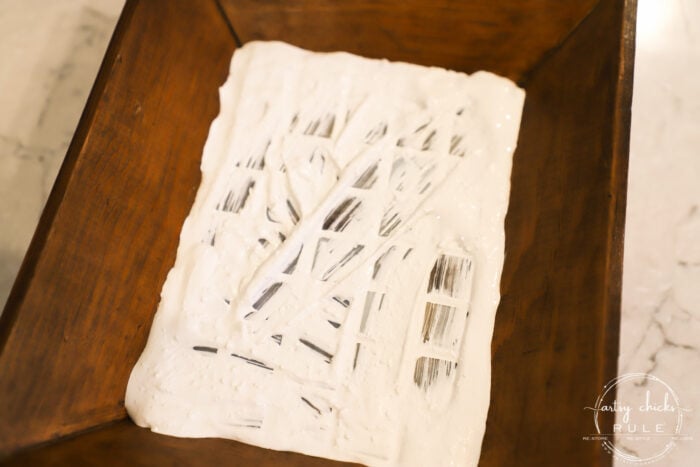 But after it was all said and done, I decided to paint the wood bowl anyway!
I gave it two coats with my favorite white paint, lightly sanded and then added my favorite top coat.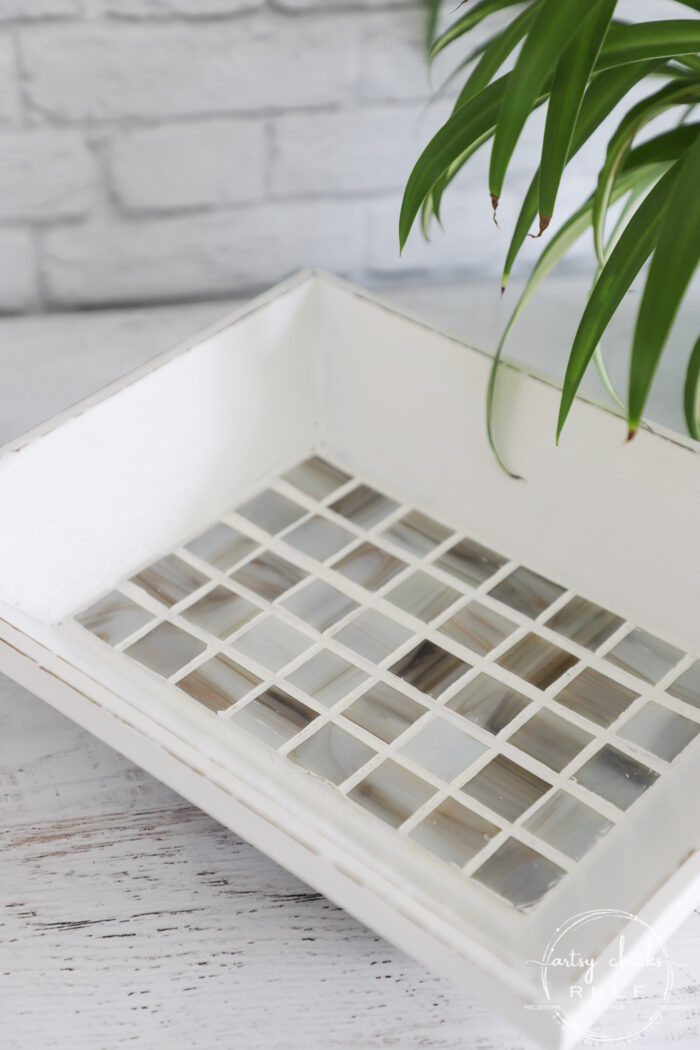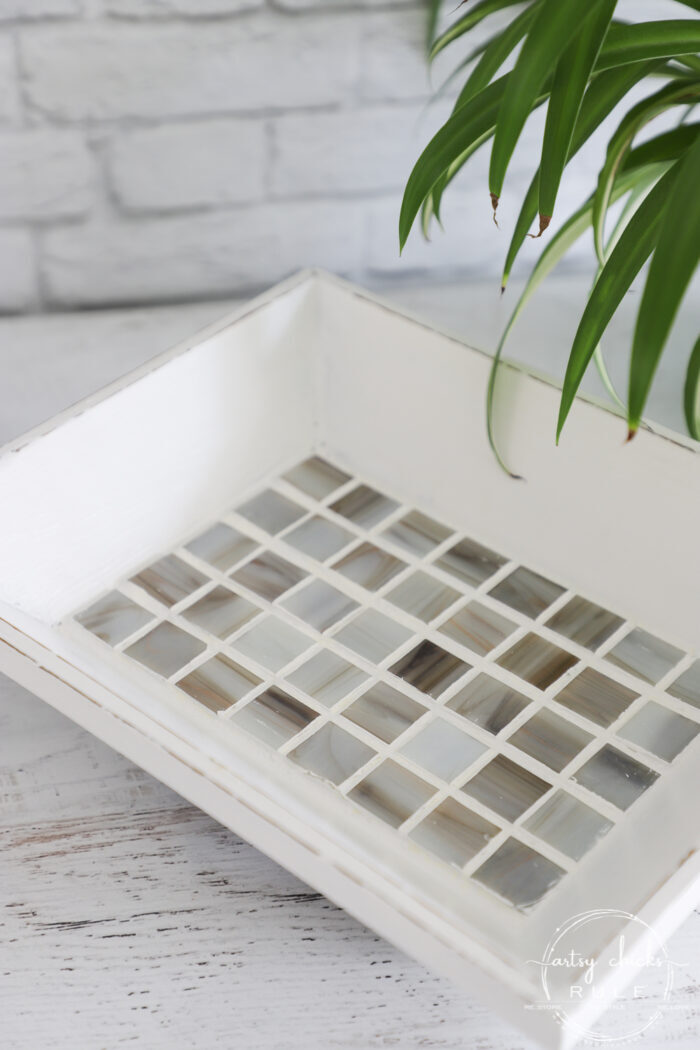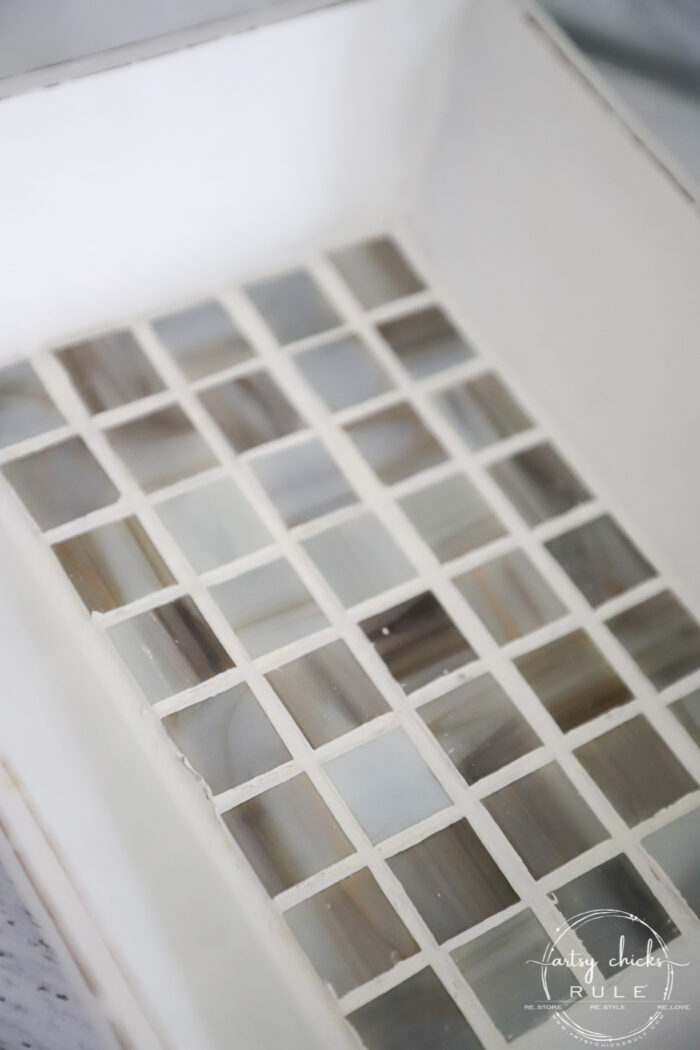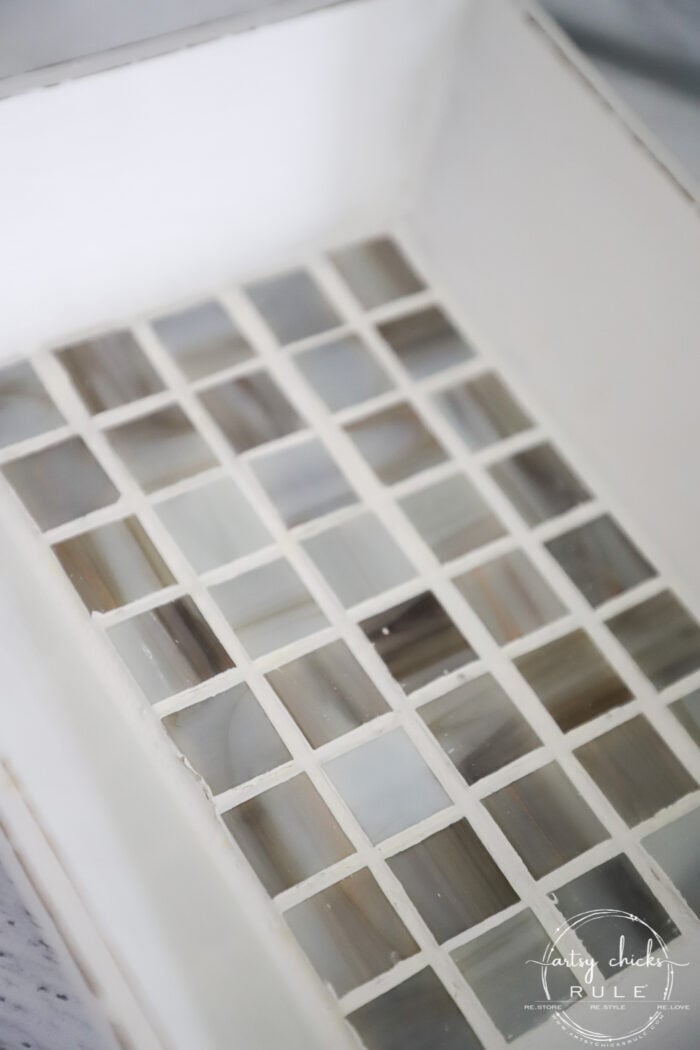 I like it so much better painted.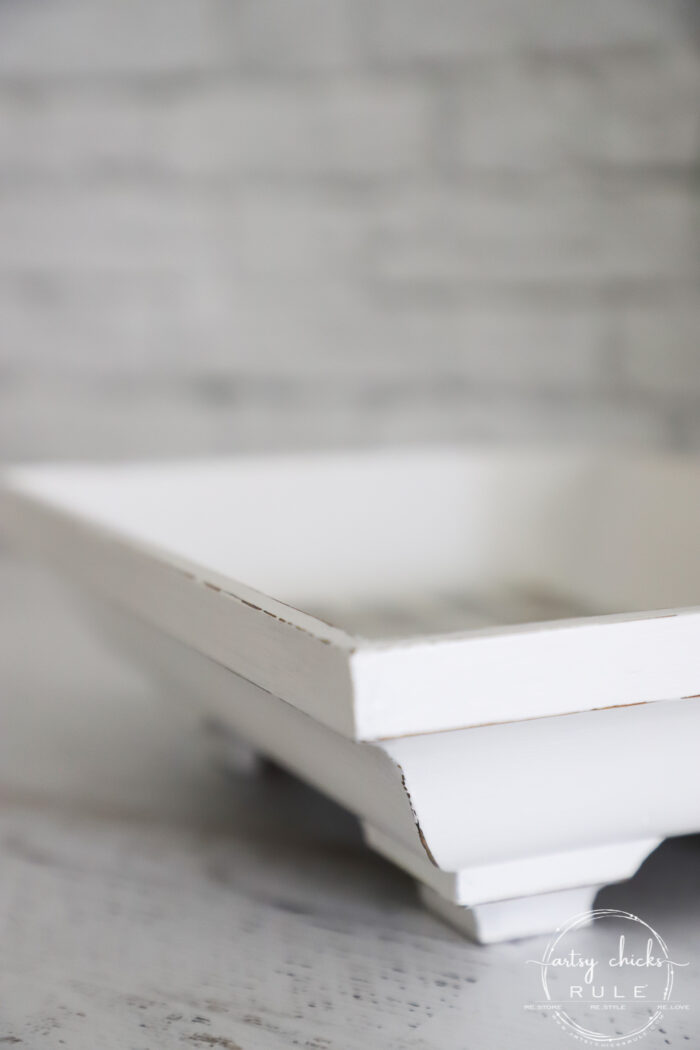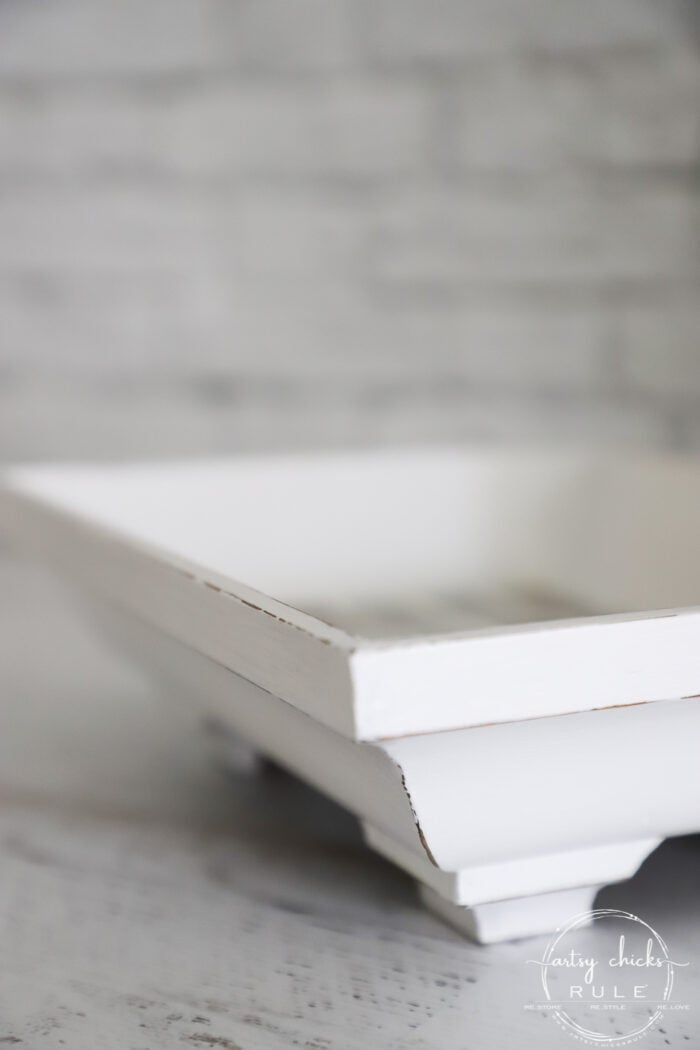 Brings out all the sweet details of the sides, feet, etc.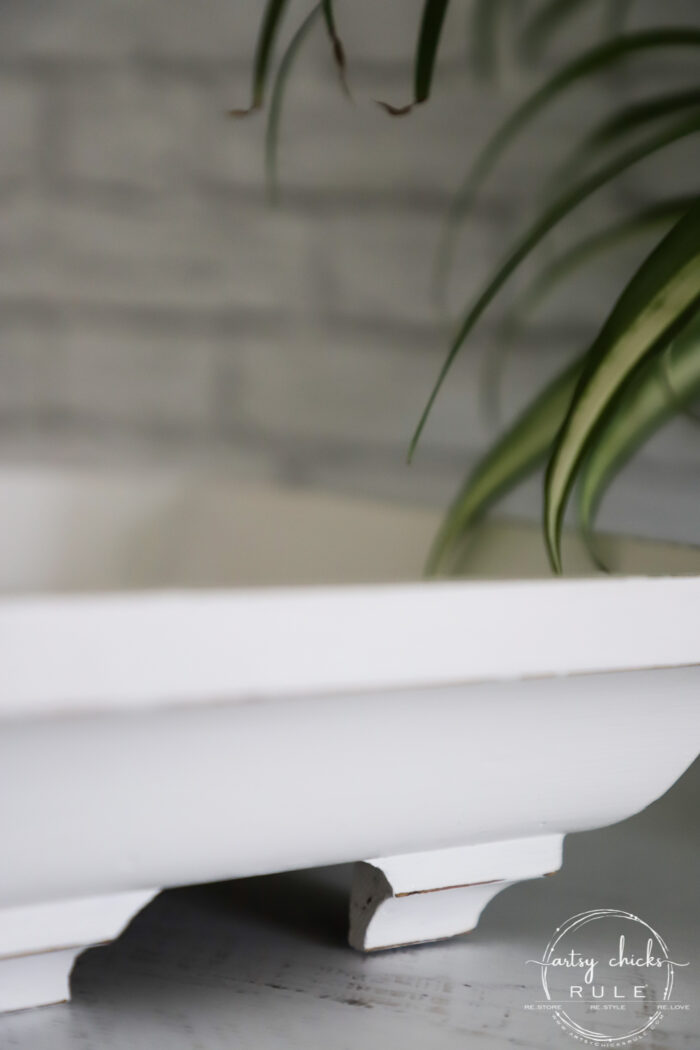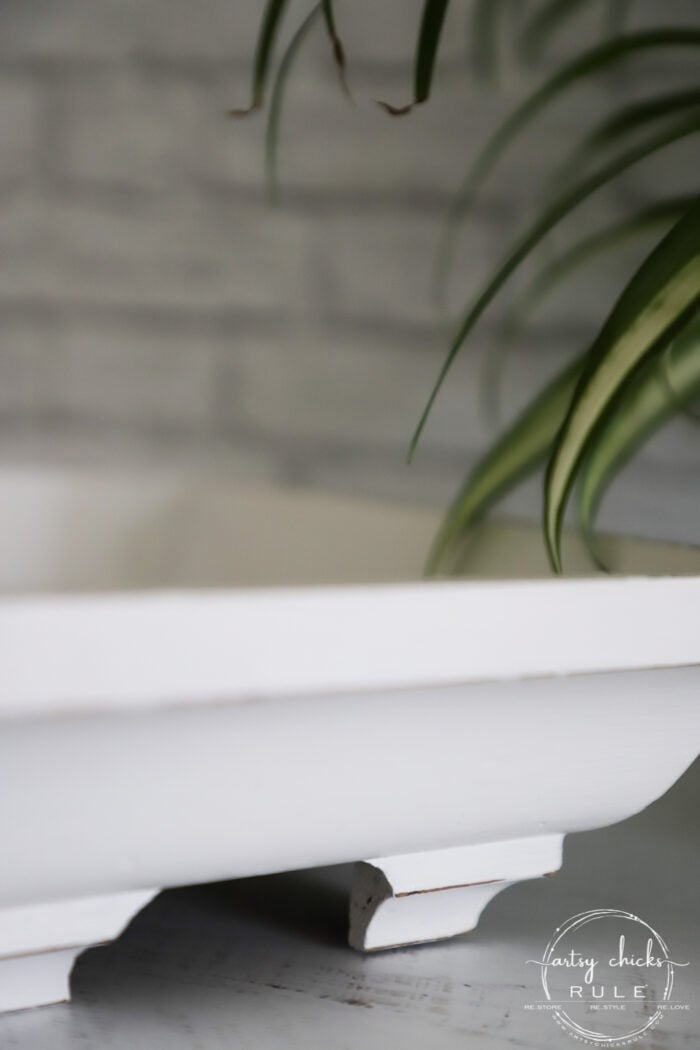 And gives it a more relaxed feel.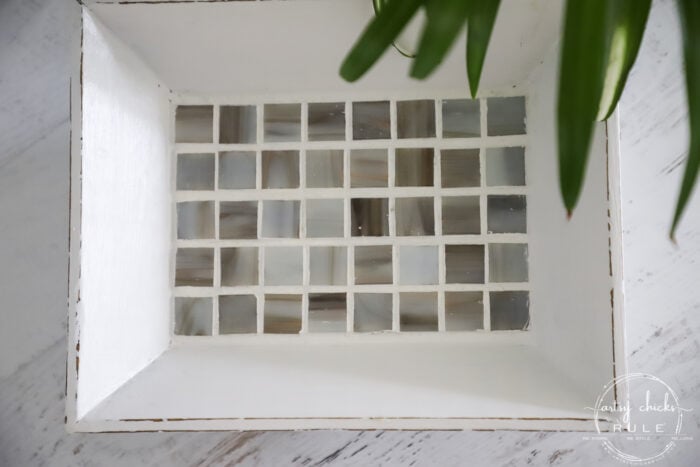 Now it's all ready to be reloved.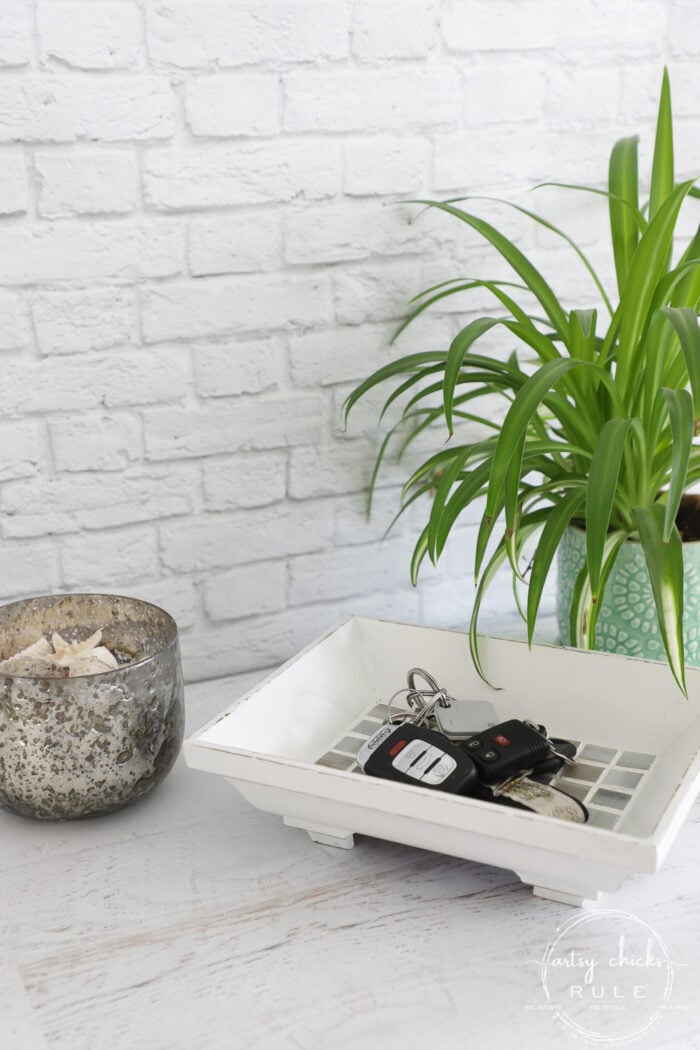 Perfect as a catch-all for keys by the front door.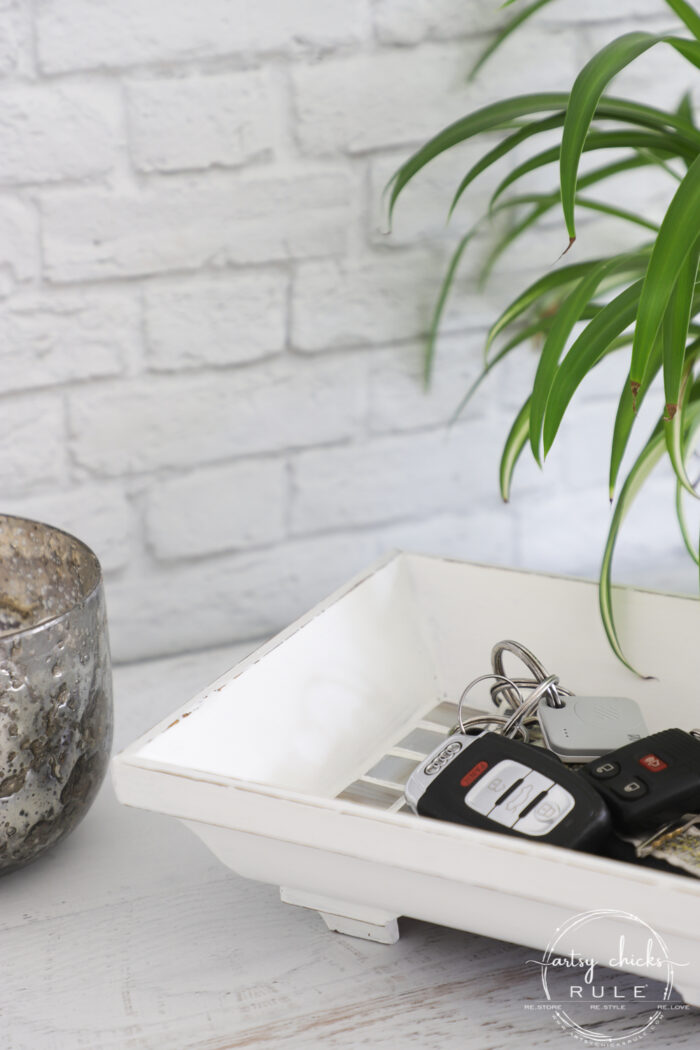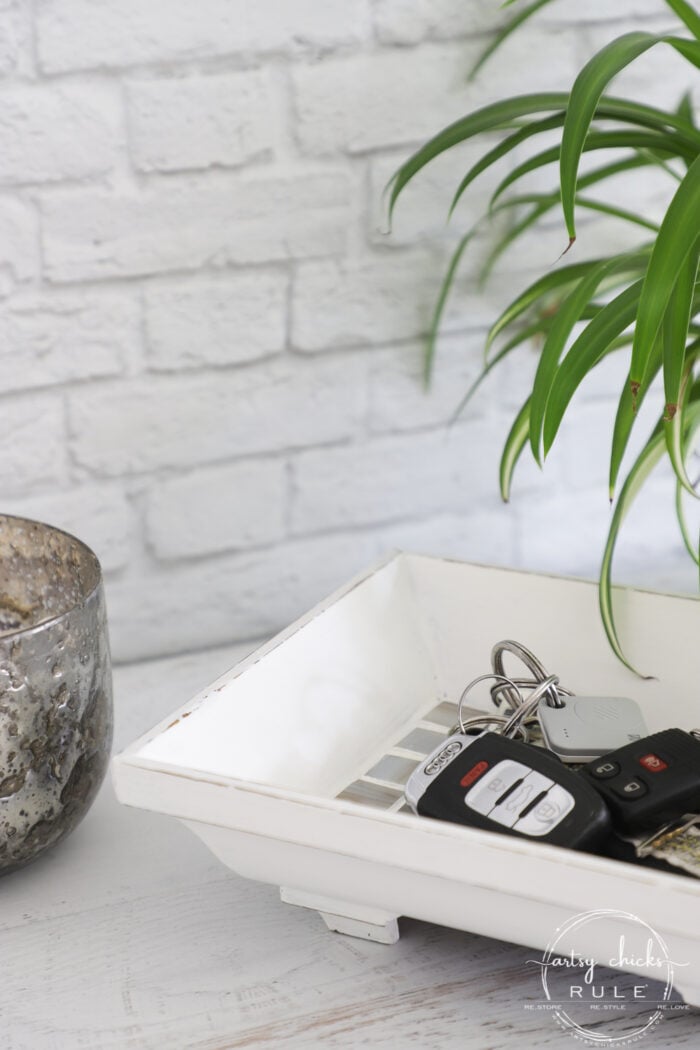 Or even a place to sit your phones when they are charging, etc.
Or just for decorative purposes.
Would look great in a coastal styled home. :)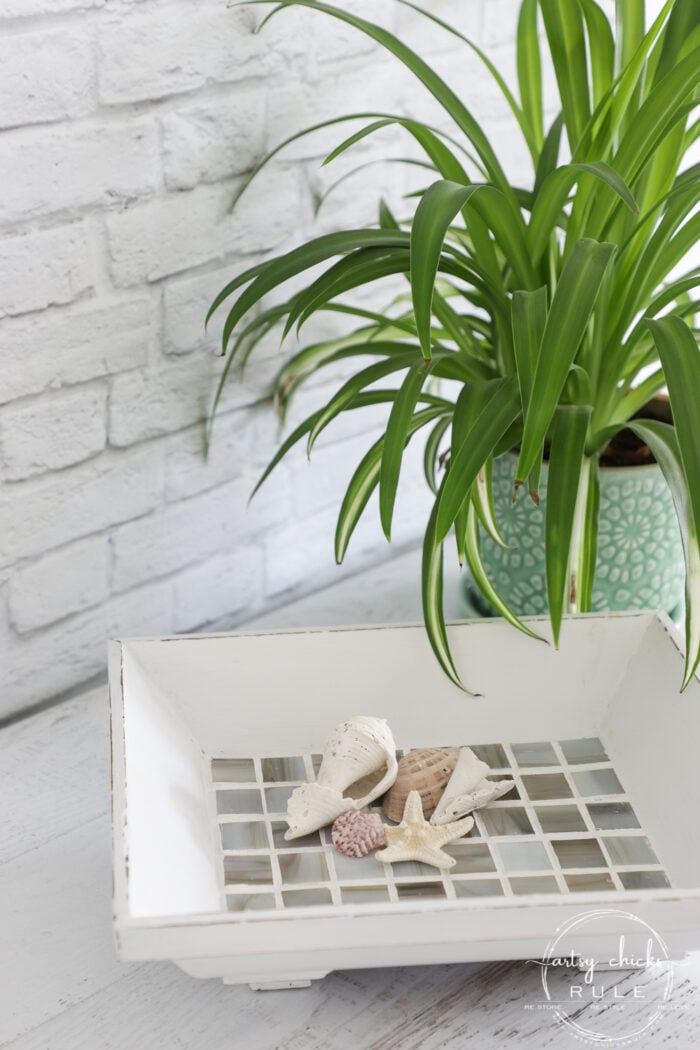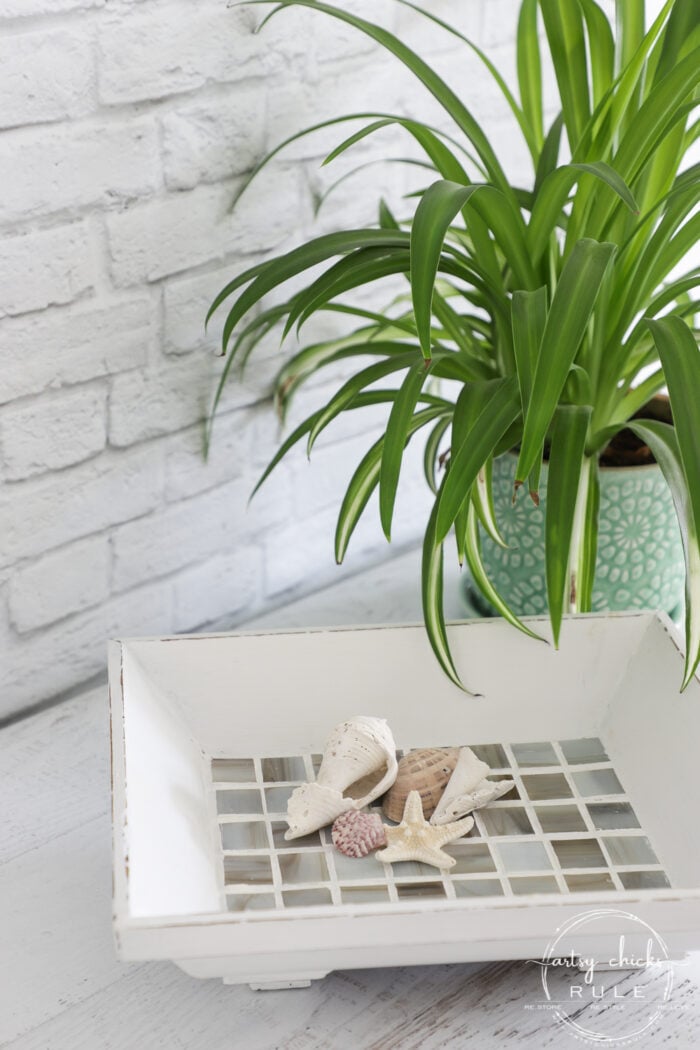 So cute now.
Glad it didn't end up in the landfill!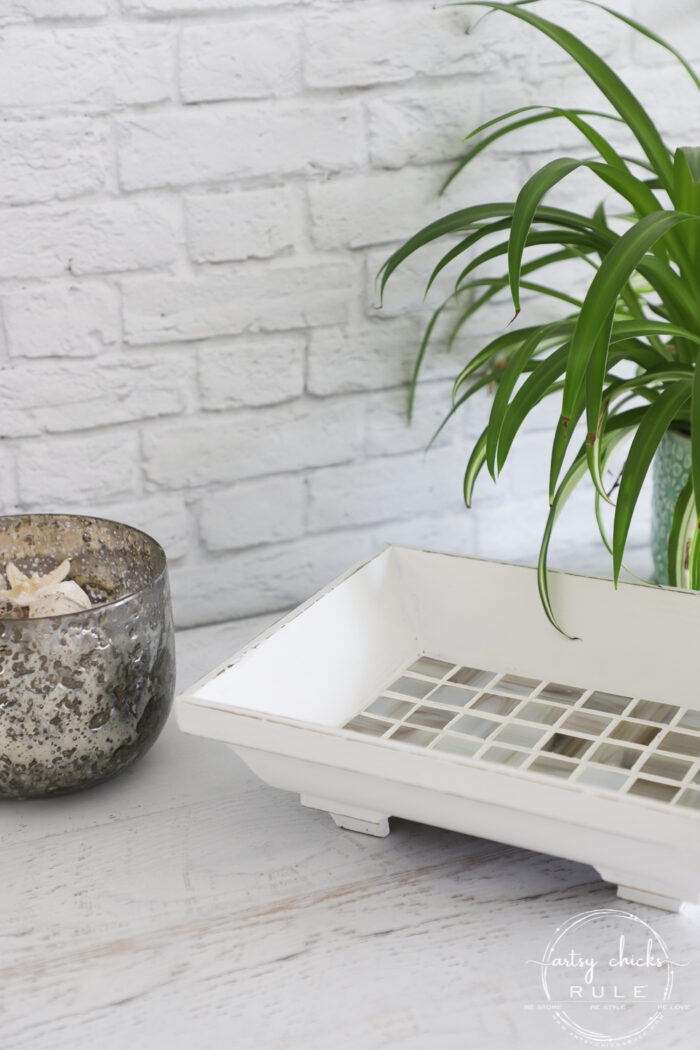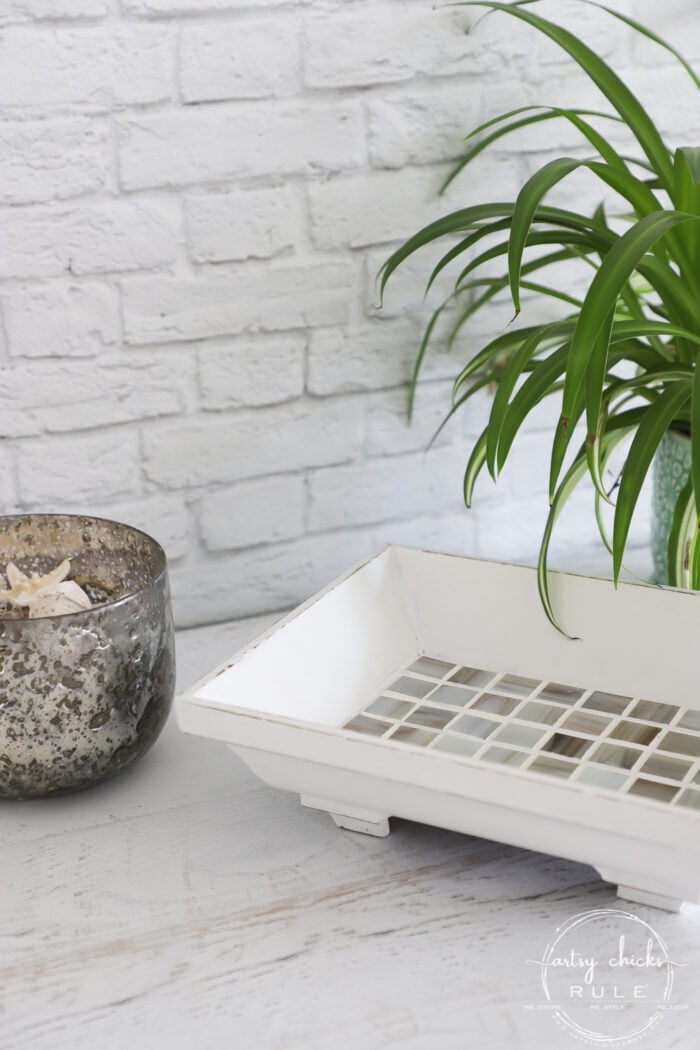 Do you want to see even more tiled makeover projects?
PIN it to save it!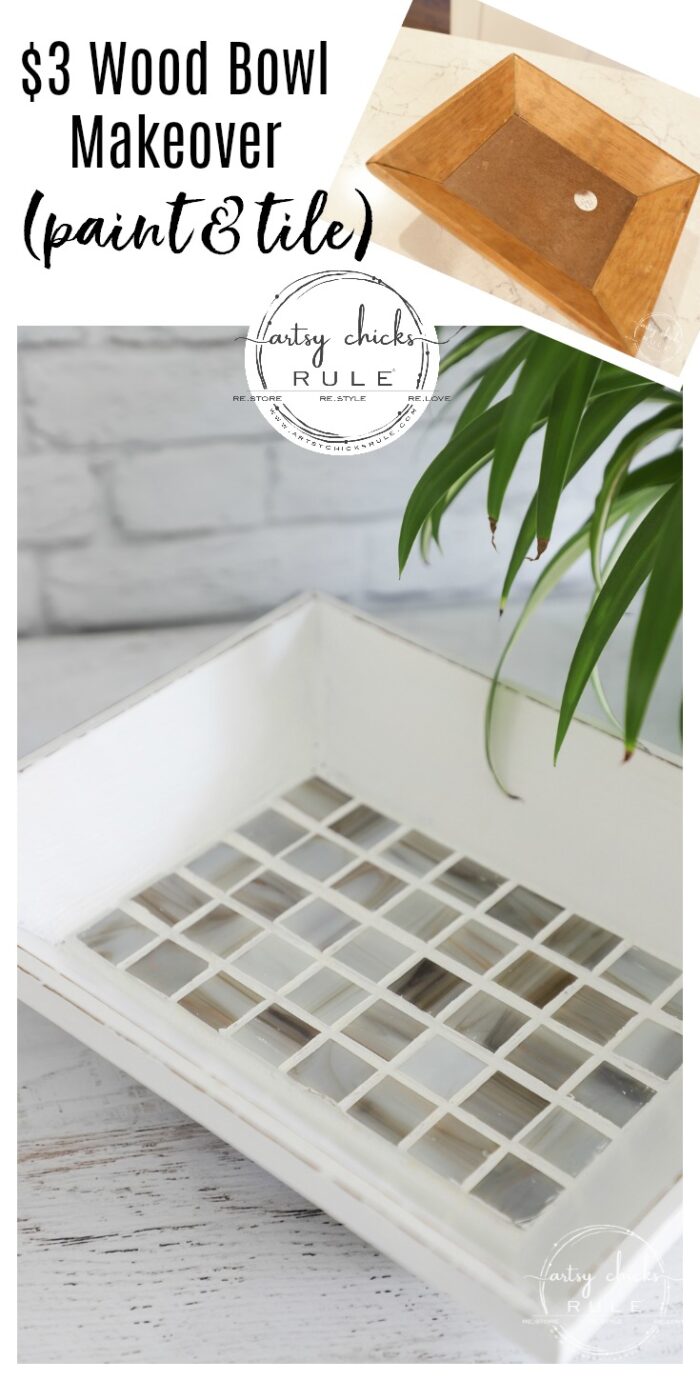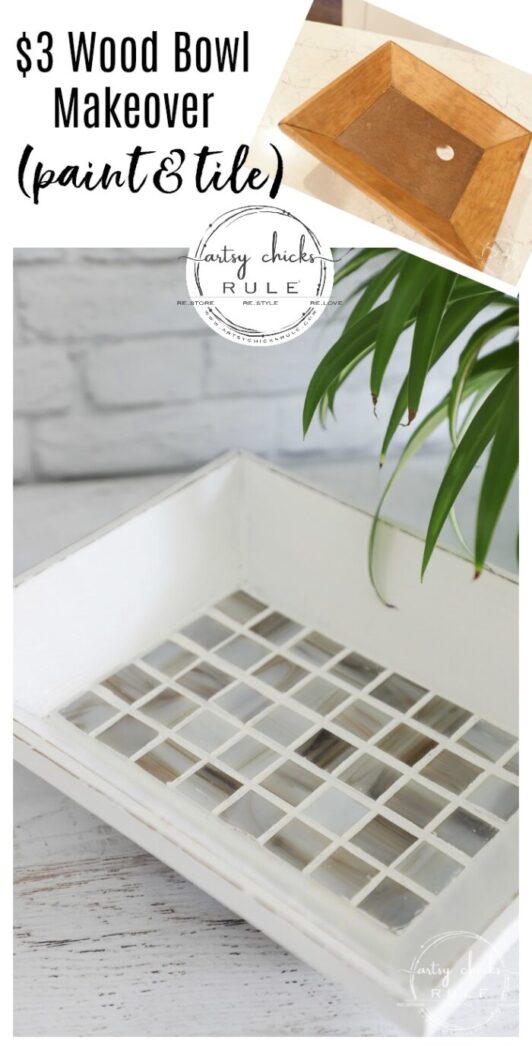 I'll be back later this week with … drumroll… just kidding, but hopefully the large round coffee table I've been working on. (I've shared it in my Instagram stories) It's been a bit of a bear, so we'll see. lol If not, I'll pull something from up my sleeve! ;)
And be sure to check back to see what I did with
If you missed any of the rest of this haul's makeovers, you can see them all right here: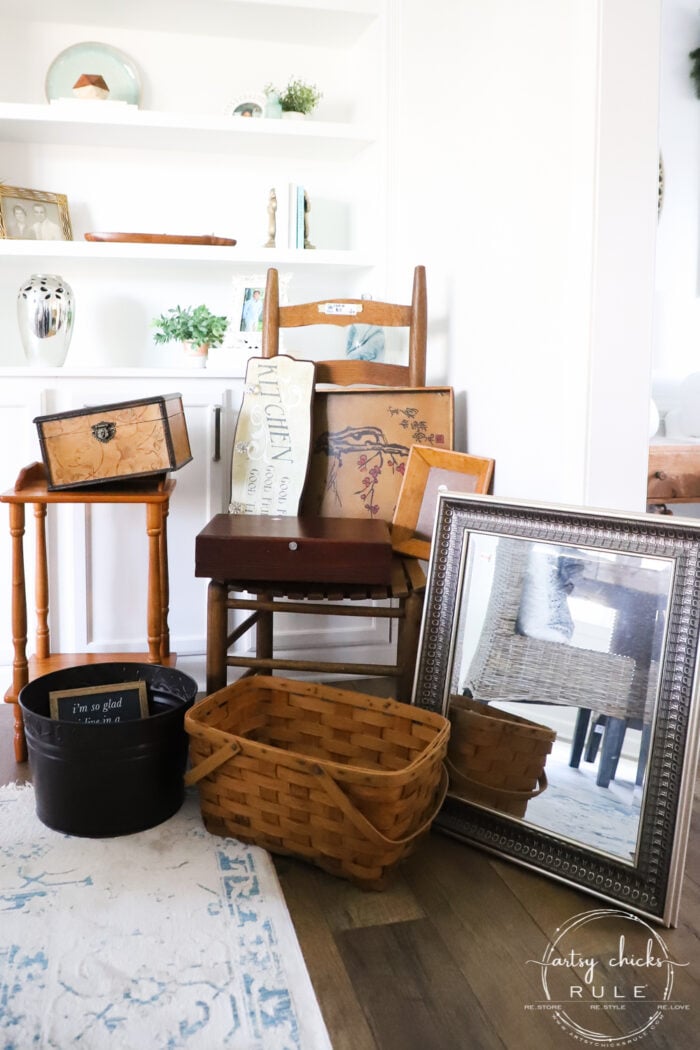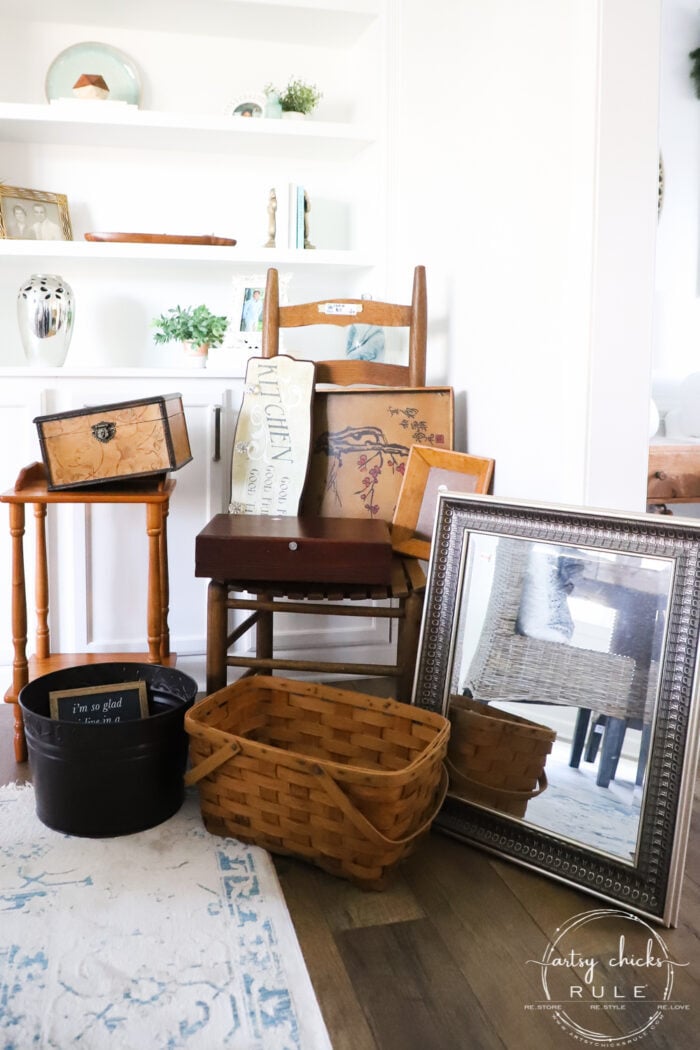 this basket!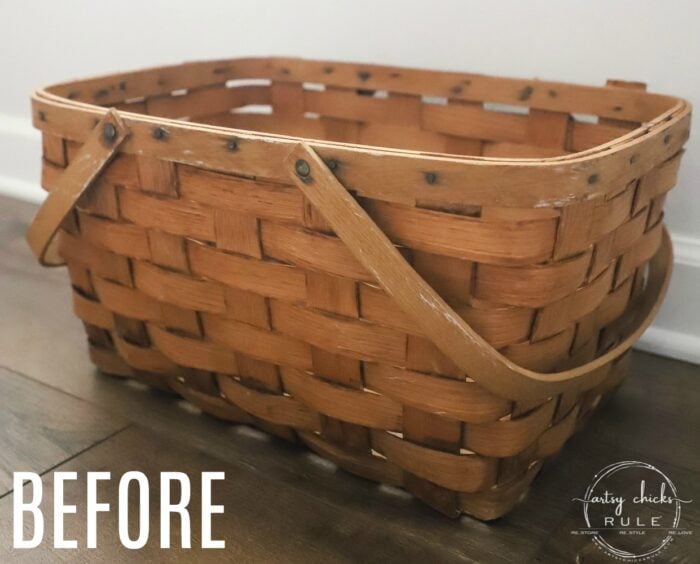 UPDATE!! You can see it now, here!
Have a great week, friends!
xoxo