Give The Look Of Patina Gold (with paint!)
This post may contain affiliate links. Please see disclosures here.
It's SO simple to add the look of gold patina to just about anything with these two things! This $6 thrift store mirror got a brand new look today.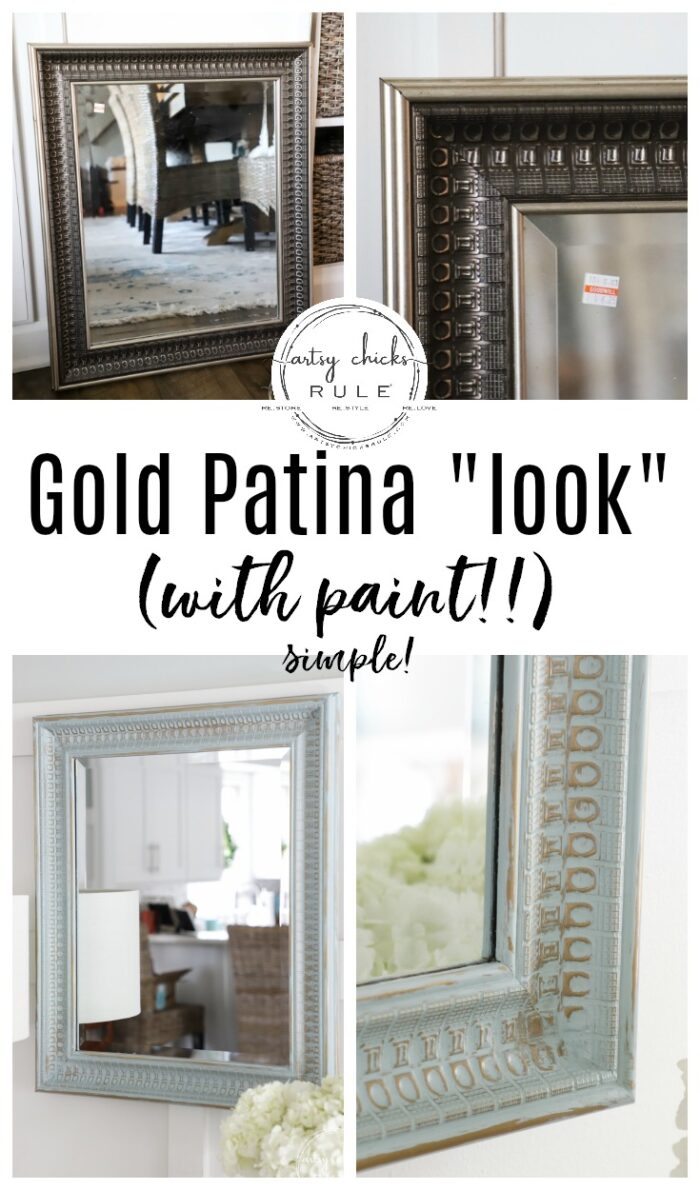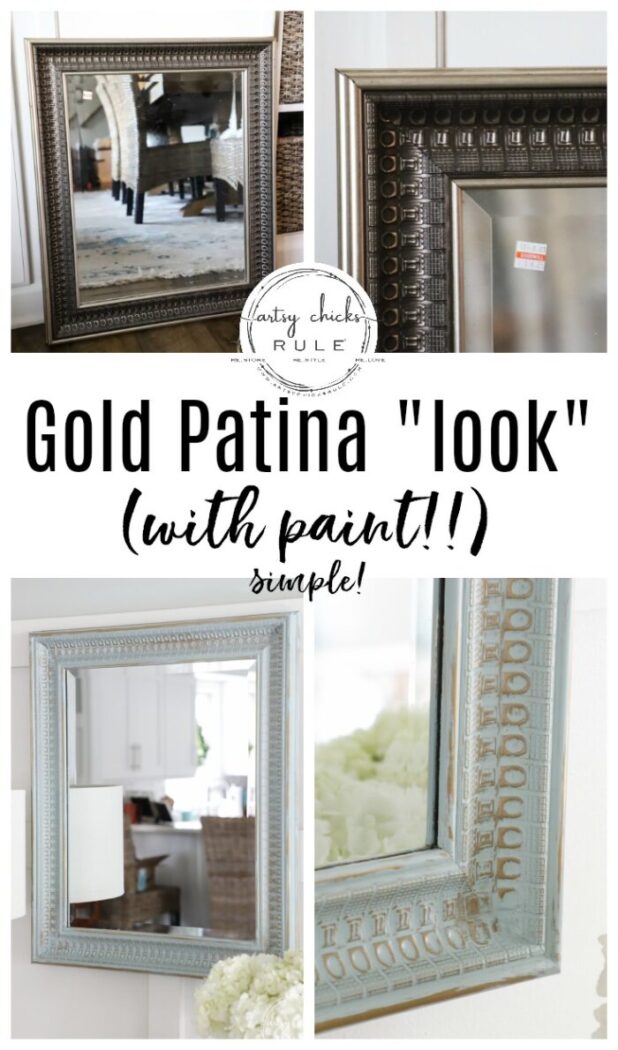 Hey there my beautiful friends!!
Round…what round is it?? Round 6 of the thrifty haul makeover.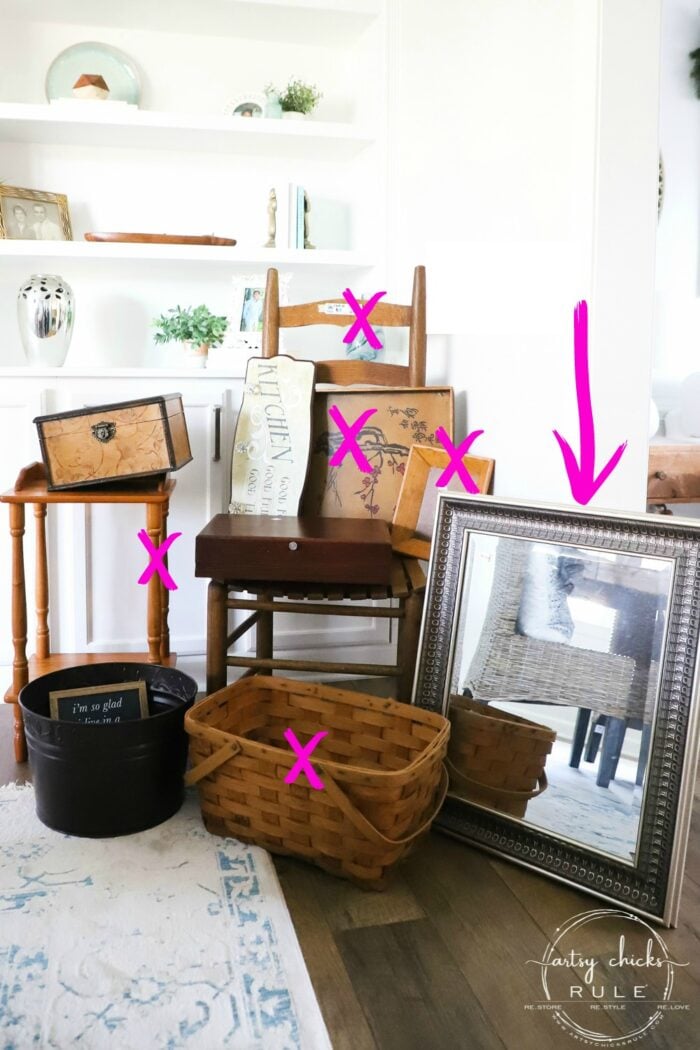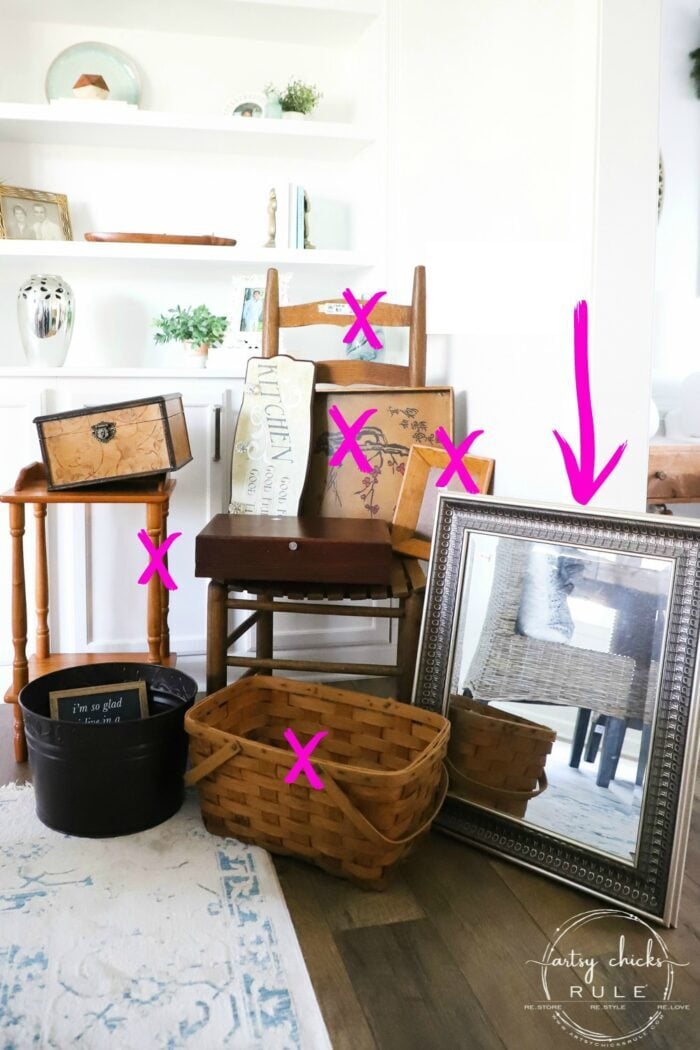 I have now completed 5 thrifty finds out of my last thrifting trip.
If you missed any of those makeovers, you can see them right here:
And you guessed it! Today I'm sharing the $6 mirror makeover.
Did the arrow give it away?? ;)
Give The Look Of Gold Patina (with paint!!)
Here it is "before"…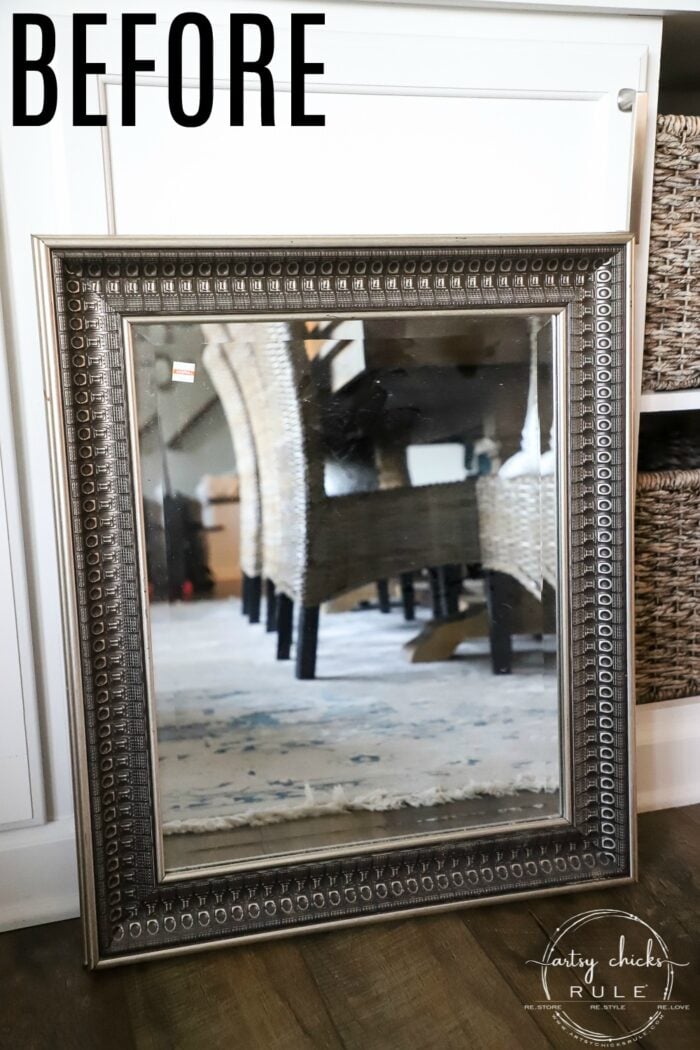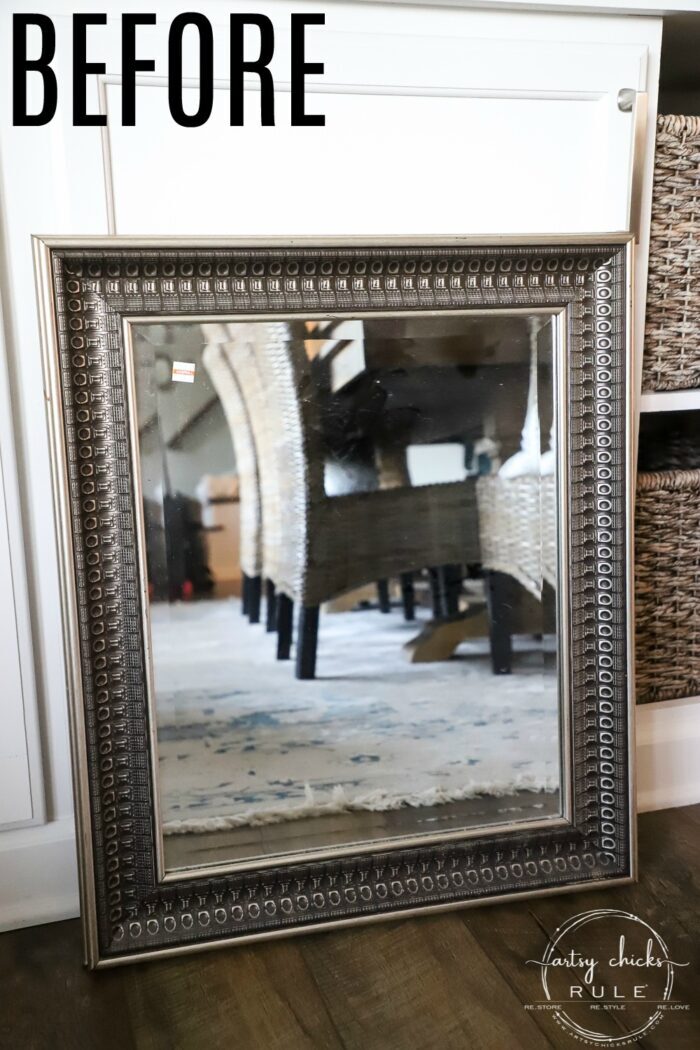 Not terrible at all and a steal for $6, right? Yep!
You could take it home and use it just as-is because it's in great shape.
But if you want to take it a step further to match your decor or make it more to your liking, you can simply paint it.
I did a really, really simple paint effect to create a gold patina look…with paint only.
First I cleaned the frame well, then I sealed up each crack in the corner where the pieces meet with caulk (linked above) so they won't show up once painted.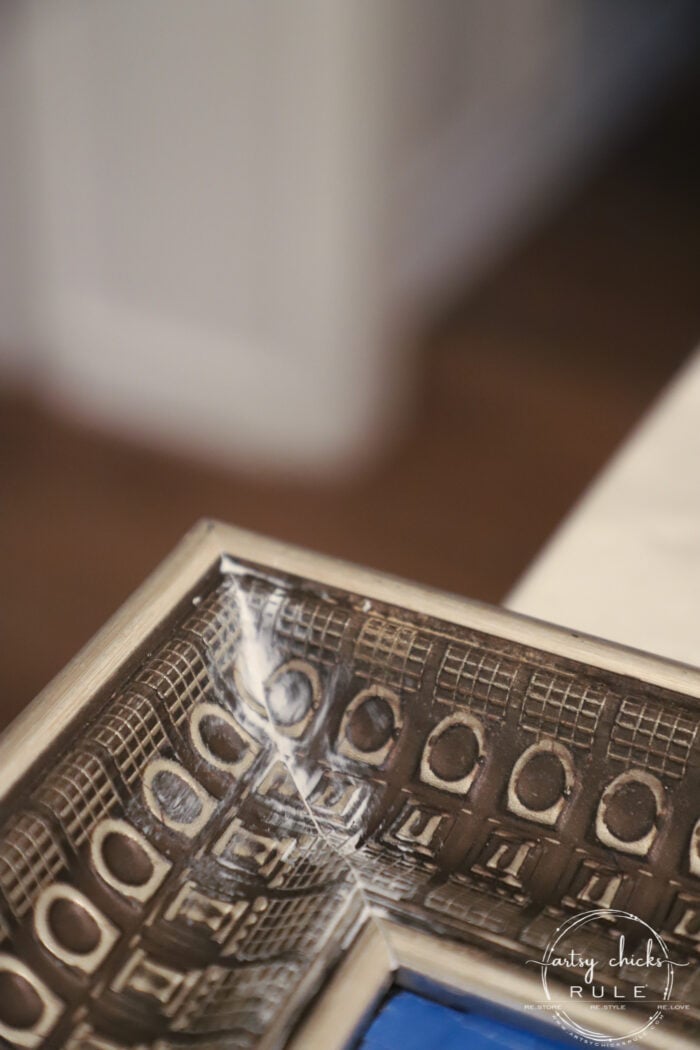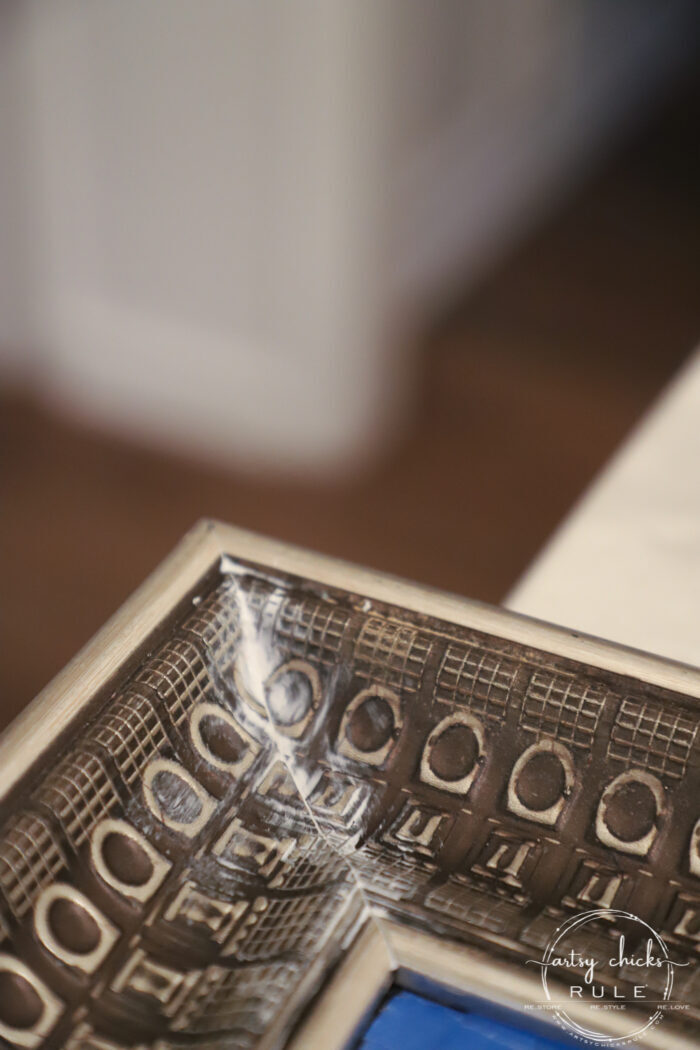 Then I taped a paper bag to the center of the mirror and around the edges to protect it from the paint.
Next, I used one of my favorite gold spray paints (linked above in the materials list box) to add a base color to the frame.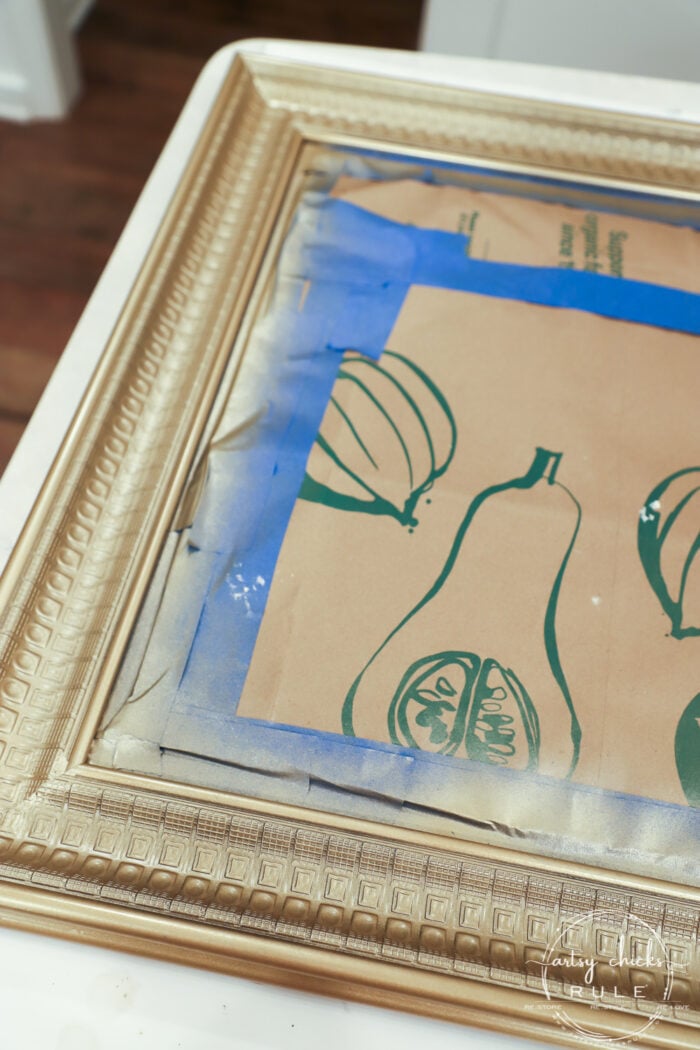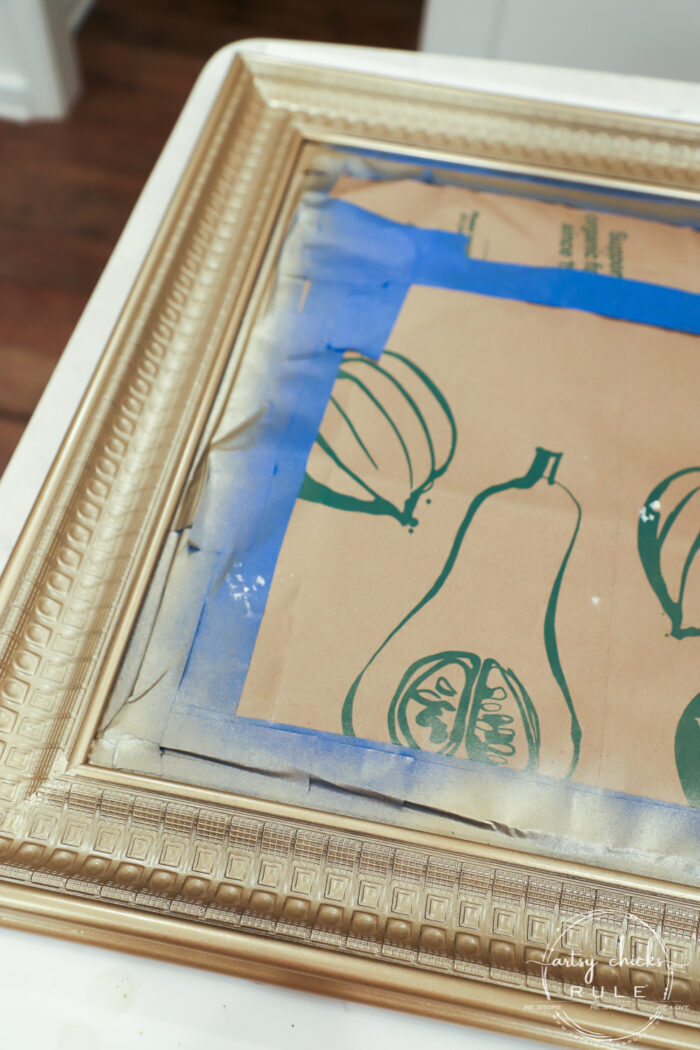 Once that was dry, I used a color similar to my old favorite "Duck Egg Blue" by Rustoleum (also linked above) to paint over top of the gold
It's a great color and much cheaper than what I used to use.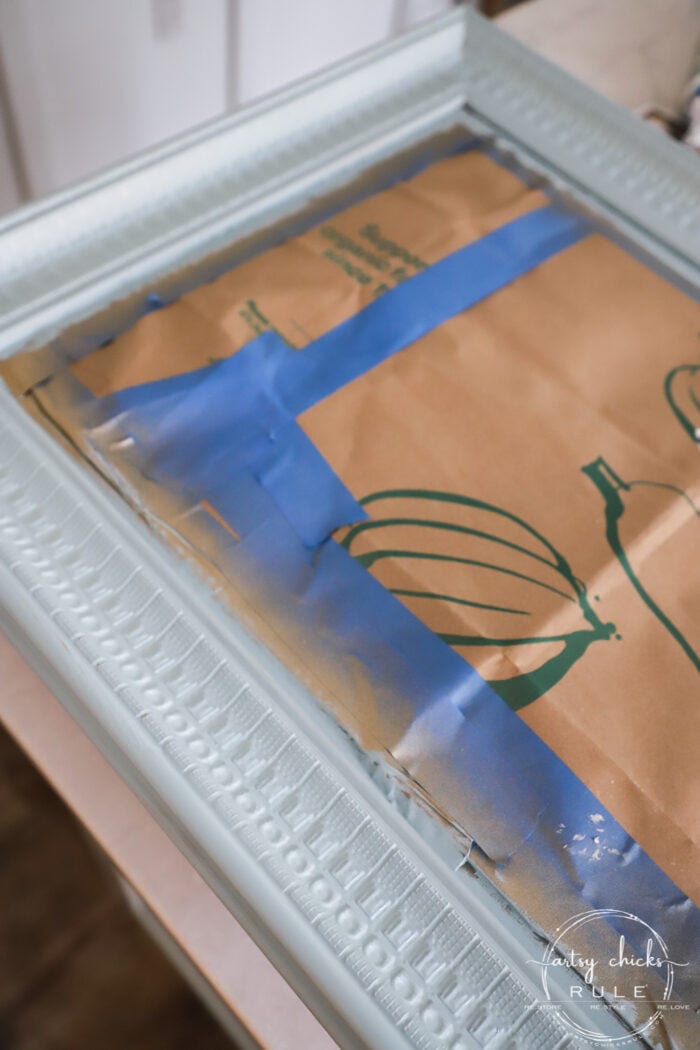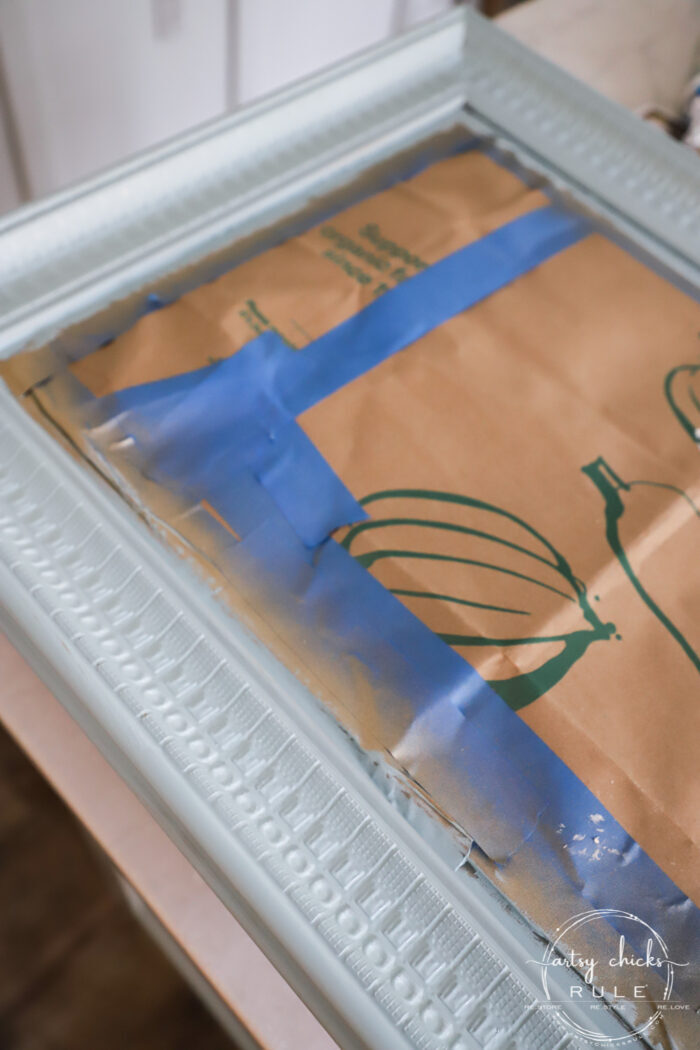 I only did one coat because I didn't really want it that thick in coverage. (but it covers well anyway)
Once that was mostly dry, I took a damp paper towel and wiped all the raised areas to remove some of the paint.
Then I used a dry paper towel to wipe over the top of those areas to remove the haze left behind, etc.
Now, this will really only work well with a "chalky" type of paint as it will come back off easier with a damp cloth than other paints, such as latex, etc.
You would likely have to sand if you use that type of paint.
I didn't want to sand because I didn't want to remove the gold paint OR remove the shine of the finish of the gold paint underneath.
Wiping with a damp paper towel instead of distressing with sandpaper keeps it completely intact.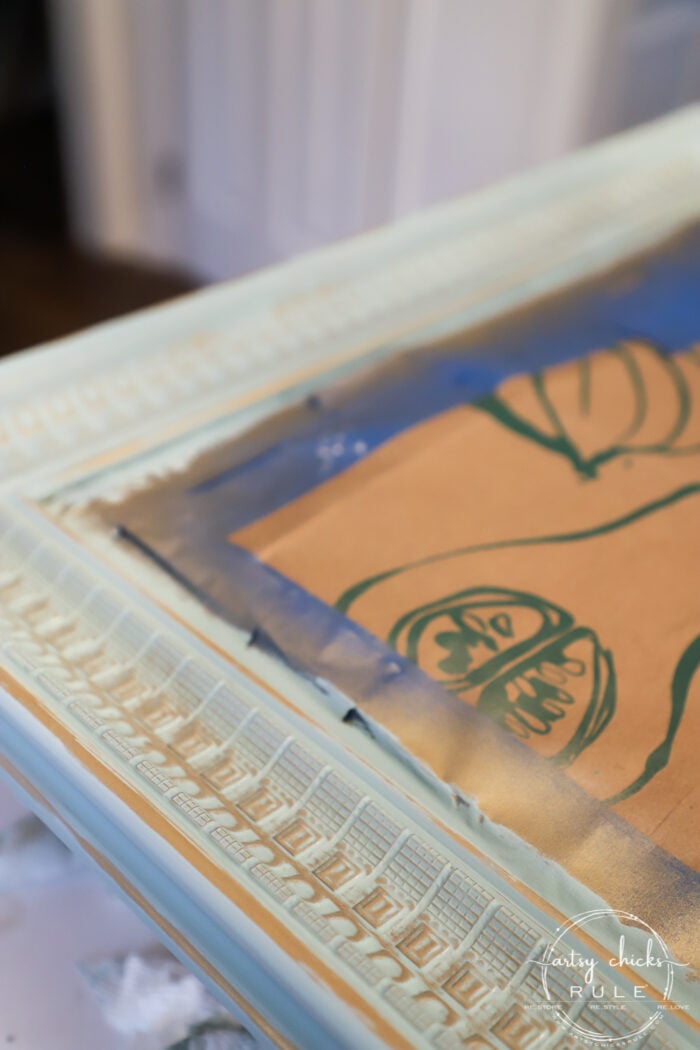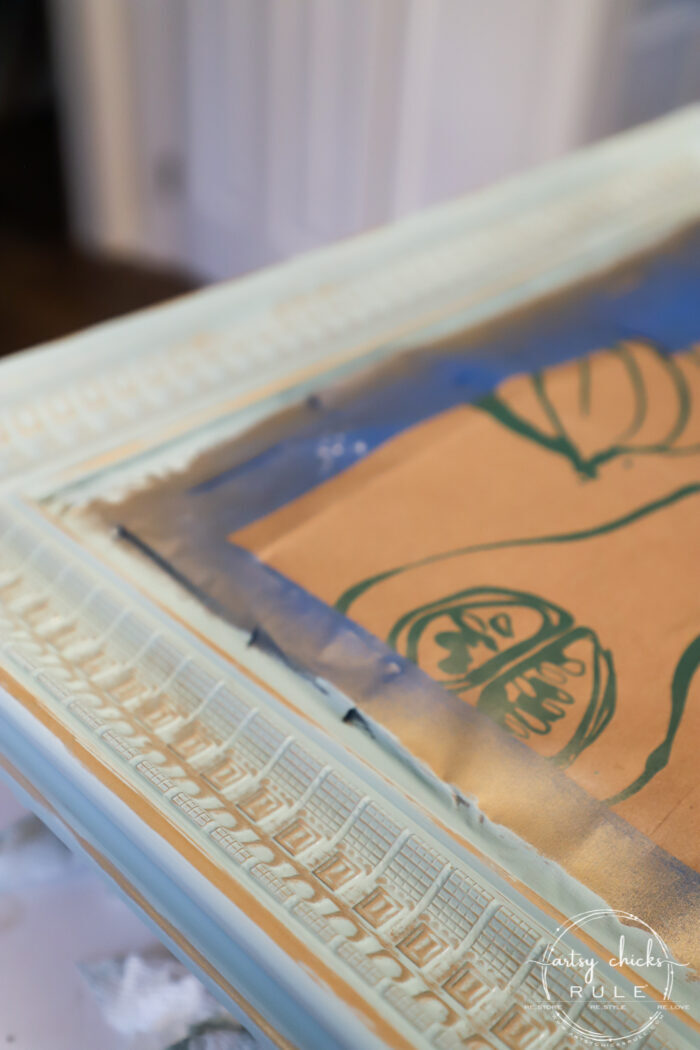 Plus I like the look of this better than sanding for this particular effect.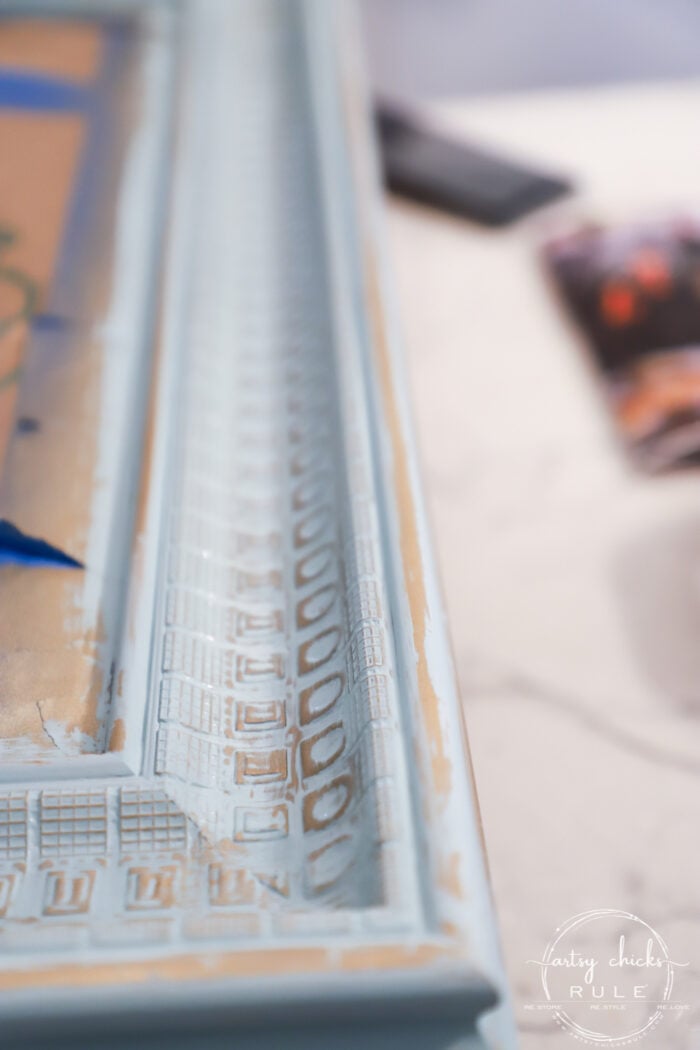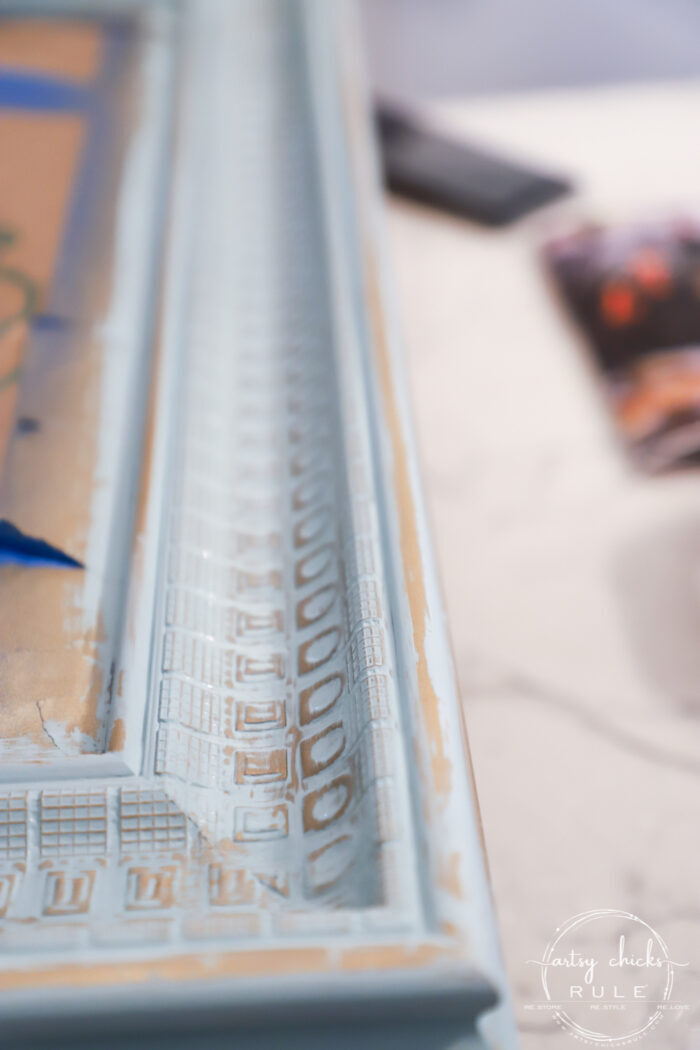 Pretty simple!
Want to see some of these projects in "live" time? Hop on over and follow along with me on INSTAGRAM. I'm always sharing in my stories as I'm doing projects, finding new furniture, fun finds….just all the day to day behind the scenes.
Lastly, I gave it one coat of poly (linked above in the box).
Want more ideas for sealing chalk paint? Check out this post here >>> The 5 Top Ways To Seal Chalk Paint
And then hung it up here where my other painted and updated mirror usually hangs.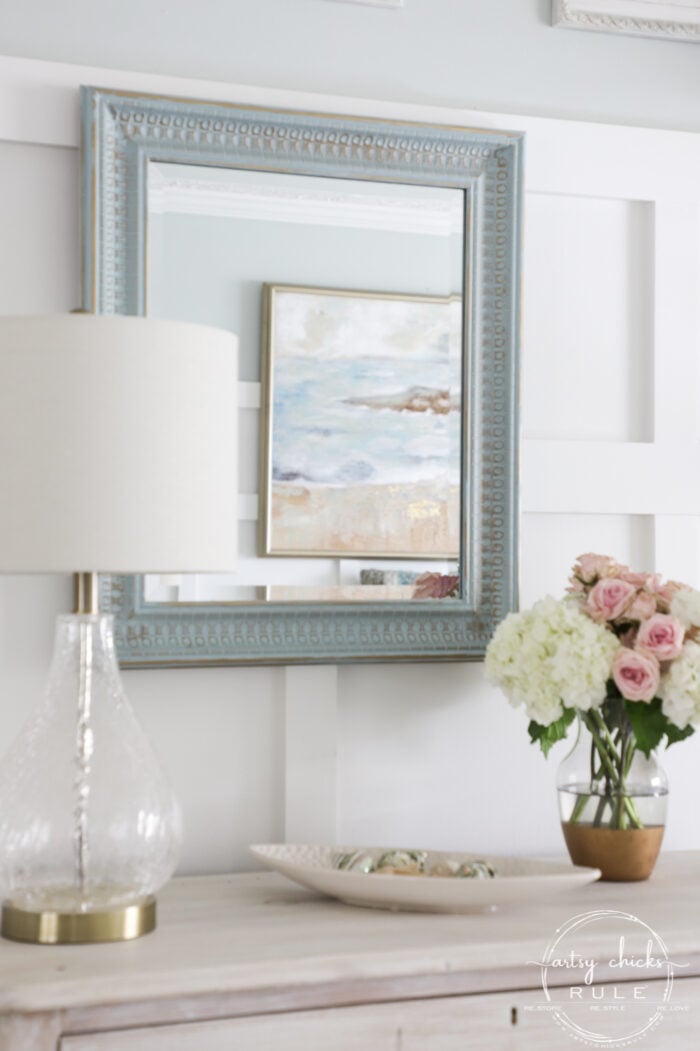 My hydrangea and roses are doing pretty well still. (from last week's posts)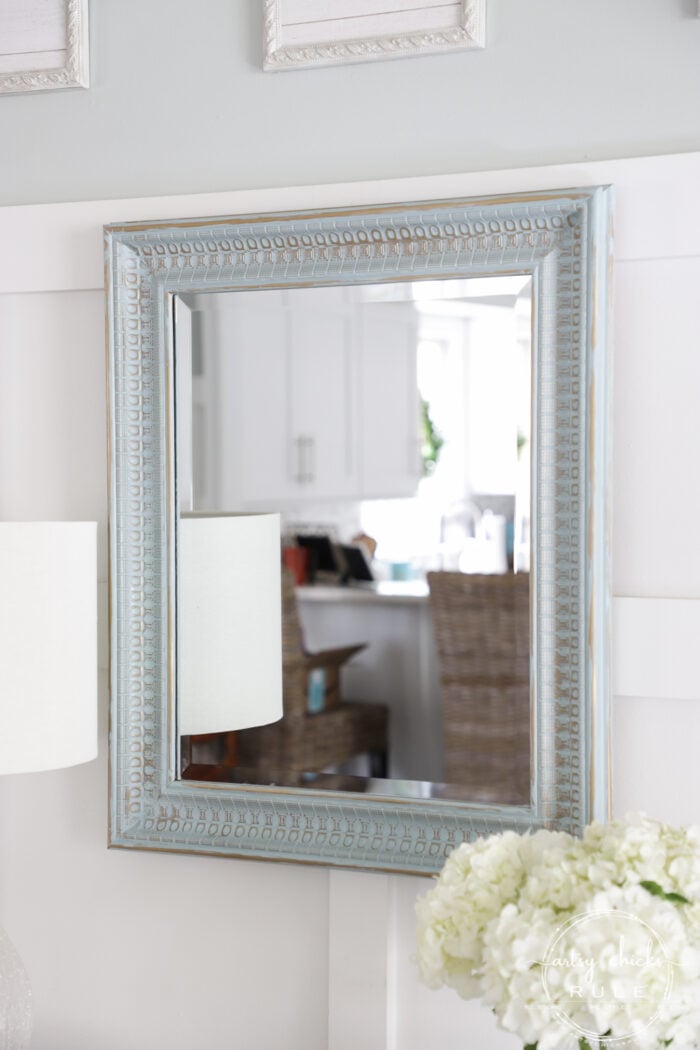 Looks pretty nice here.
But it won't stay.
But it could. ;)
No, but I hope it finds a nice new home to go live in. It's ready for some re-loving.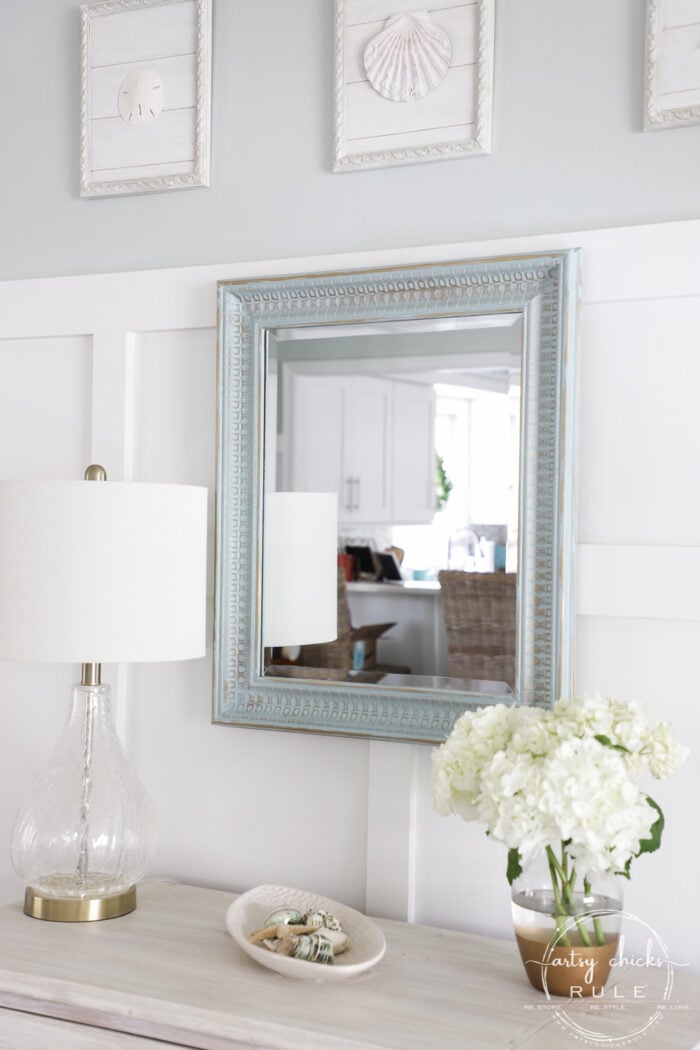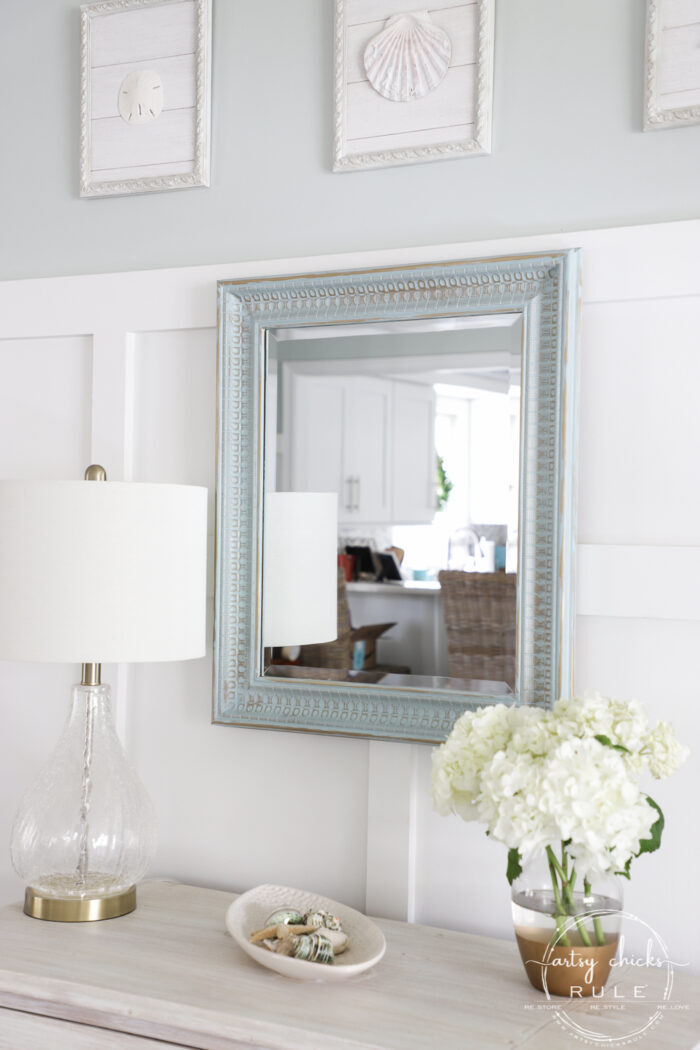 Some "up close" shots…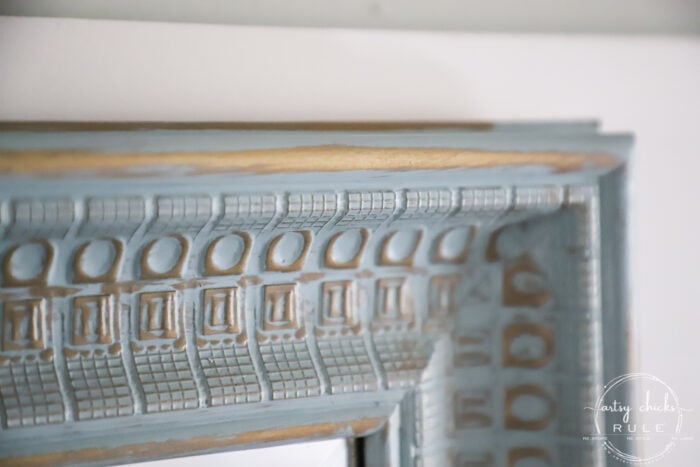 All that detail that I don't think really stood out before.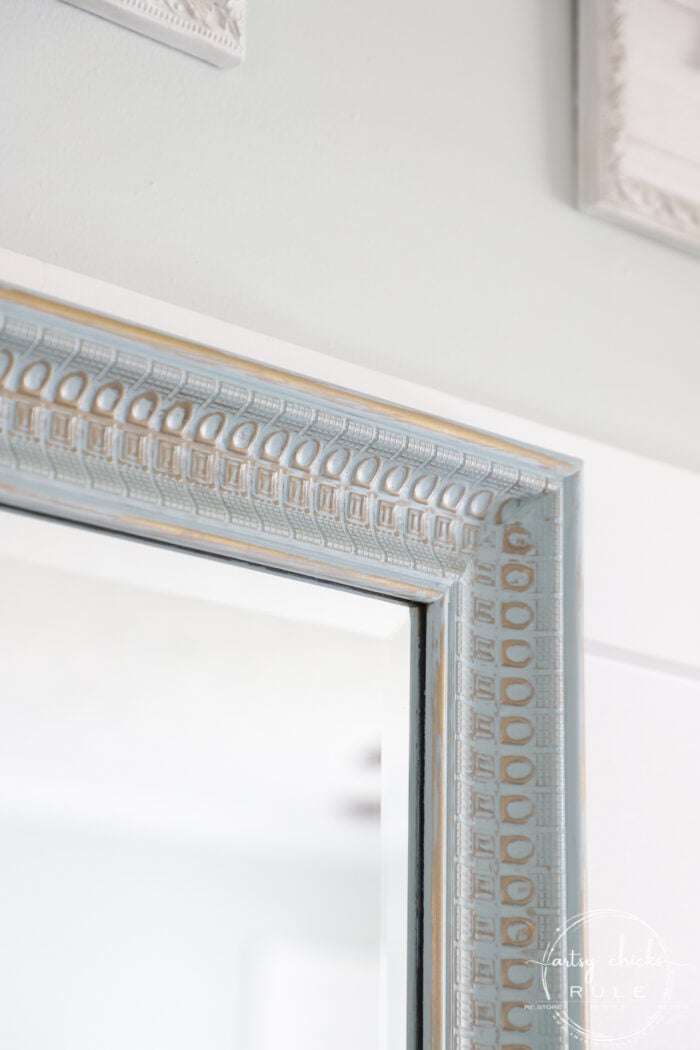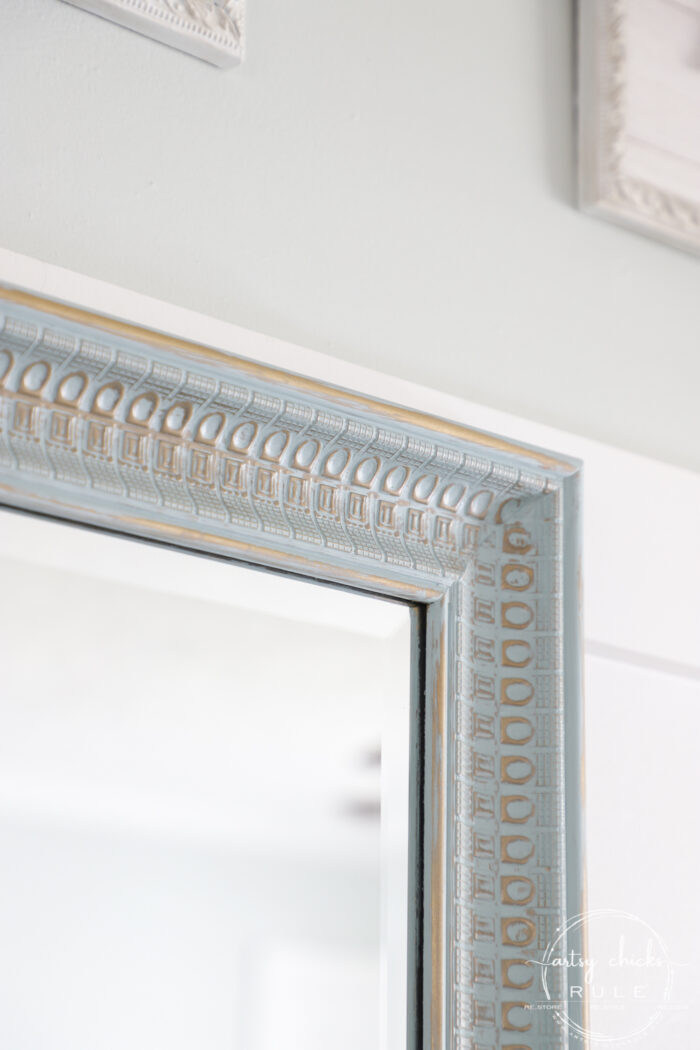 And I just adore this effect…and these colors together.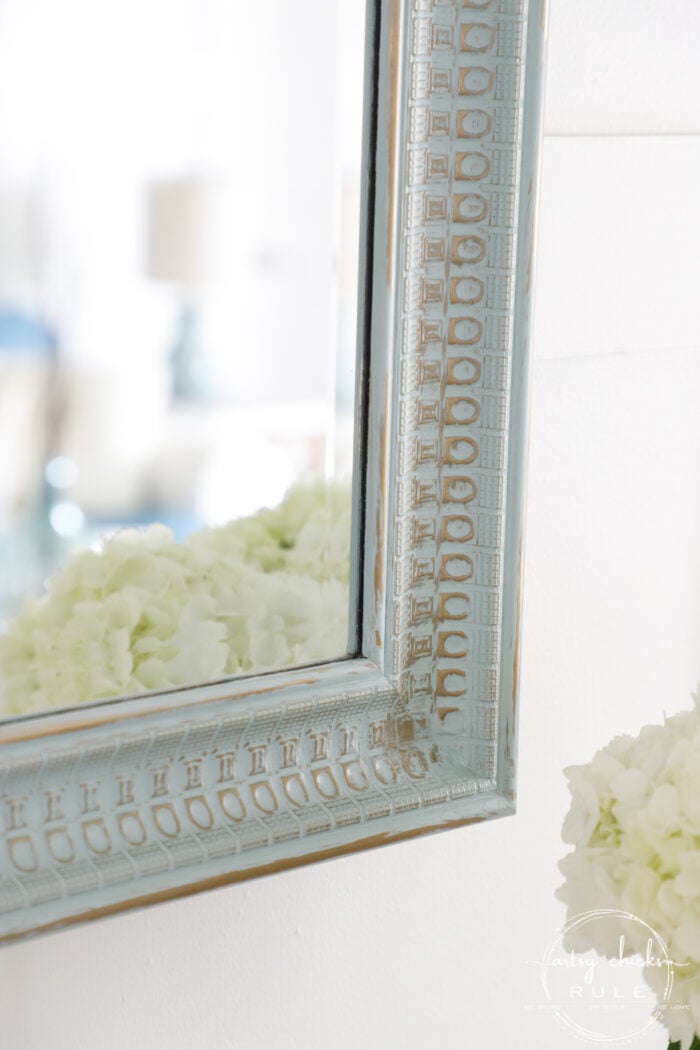 You might remember I did something similar to a small, dark (burgundy-ish) vase/urn recently.
You can check out that makeover here >>> Old Metal Makeover With Faux Patina Finish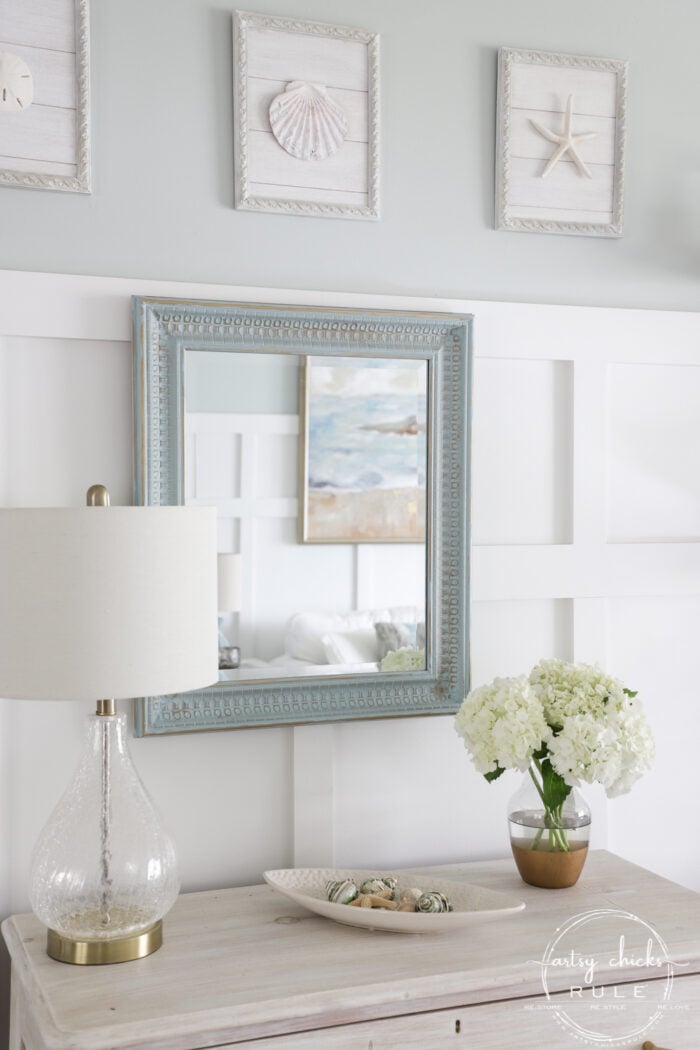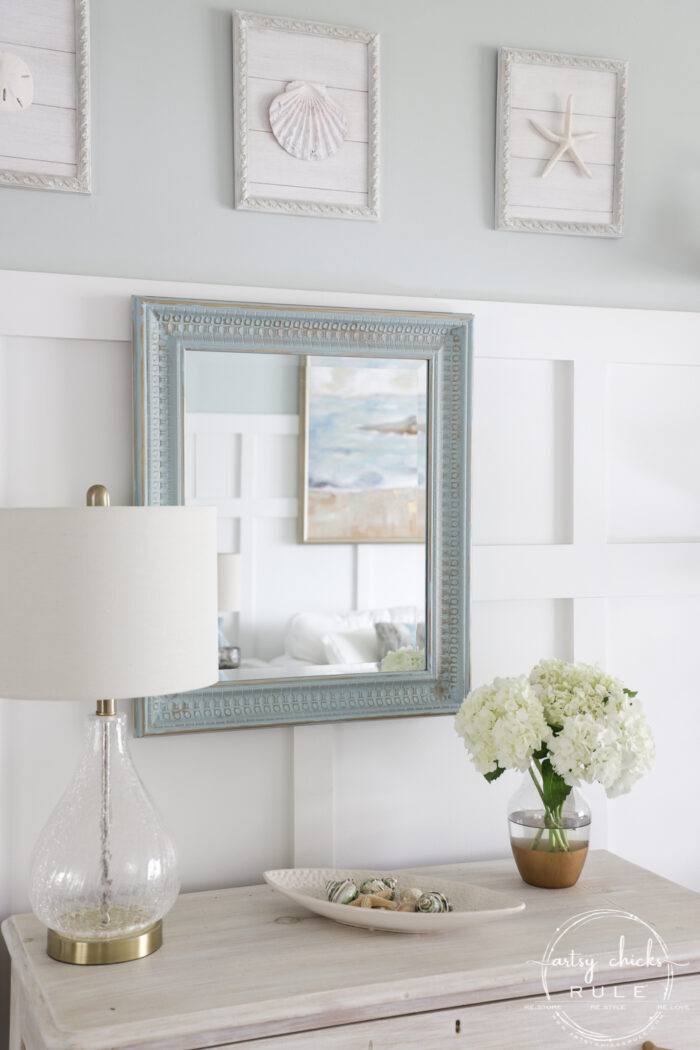 That reflection…those colors, blue and gold. I'm such a sucker for them! #allthehearts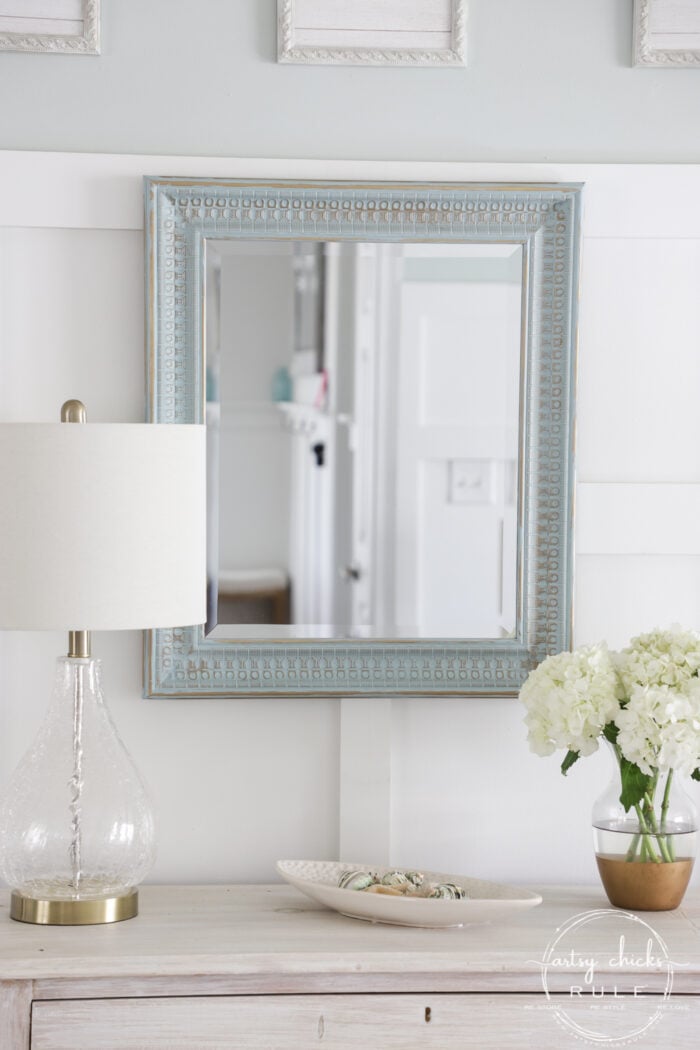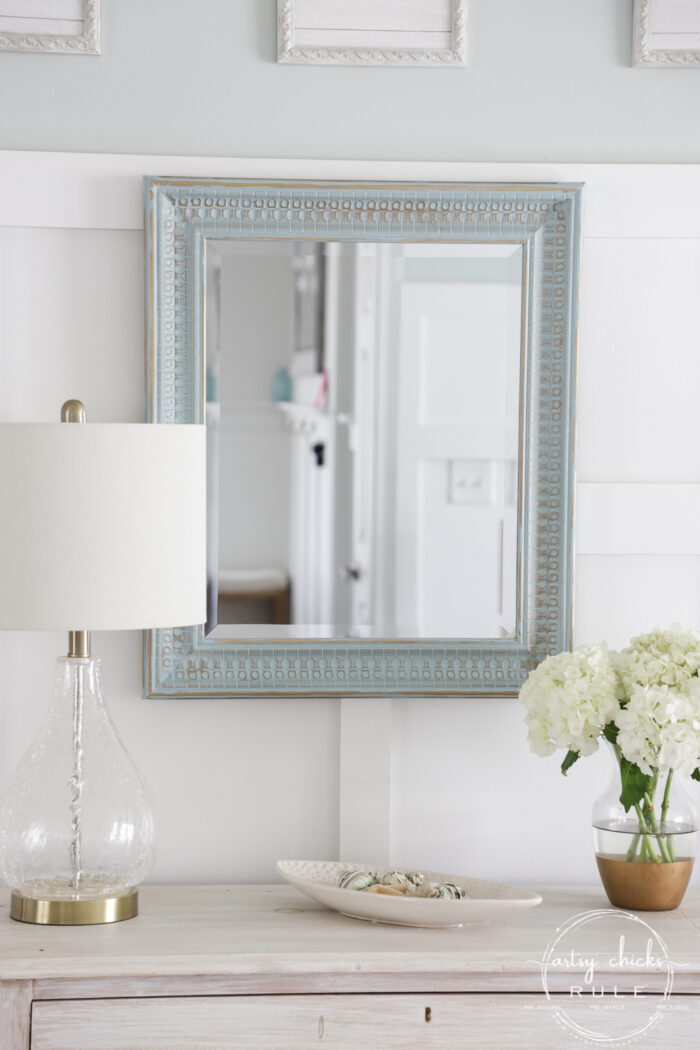 Want to see even more "gold patina" style makeovers?
I have videos in each post showing how to create the finishes below:
PIN it to save it!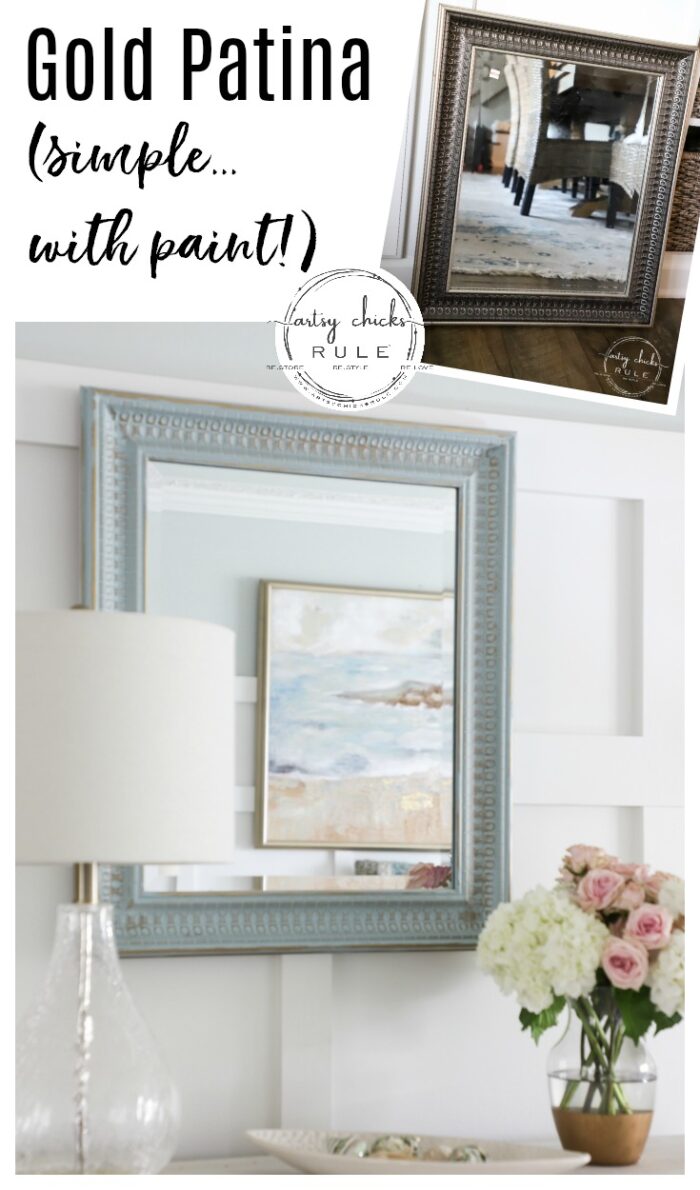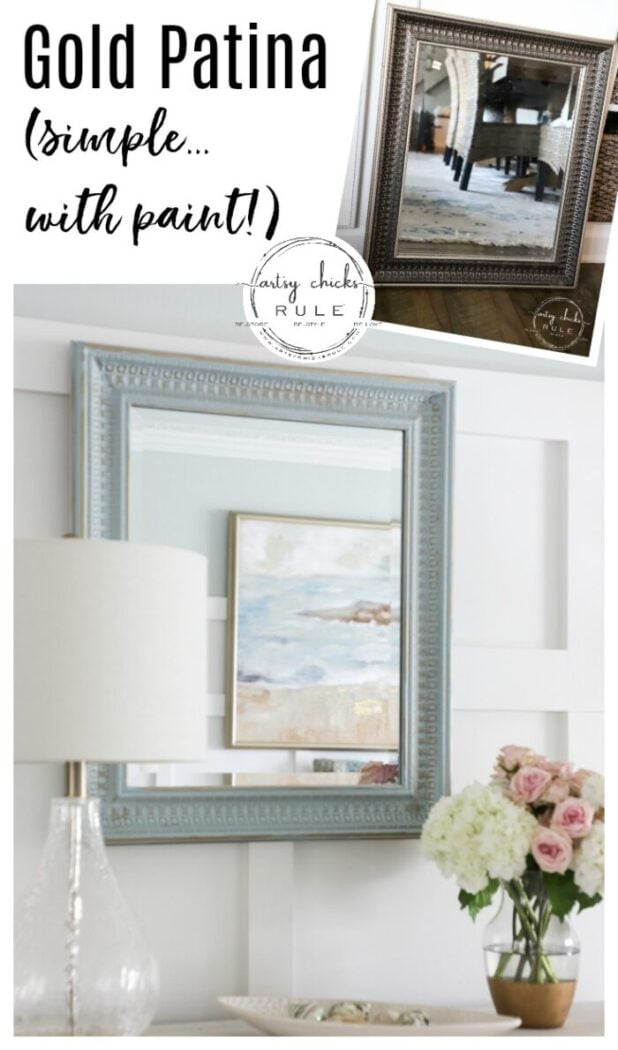 So like I always say…you absolutely can decorate your home on a budget.
Yes, it might not be as quickly done as if you bought everything retail, but it can be done.
Honestly, it's really amazing what you can save when you think about it. And by save I mean money and saving things from going to the dump too!
If you missed any of the rest of this haul's makeovers, you can see them all right here: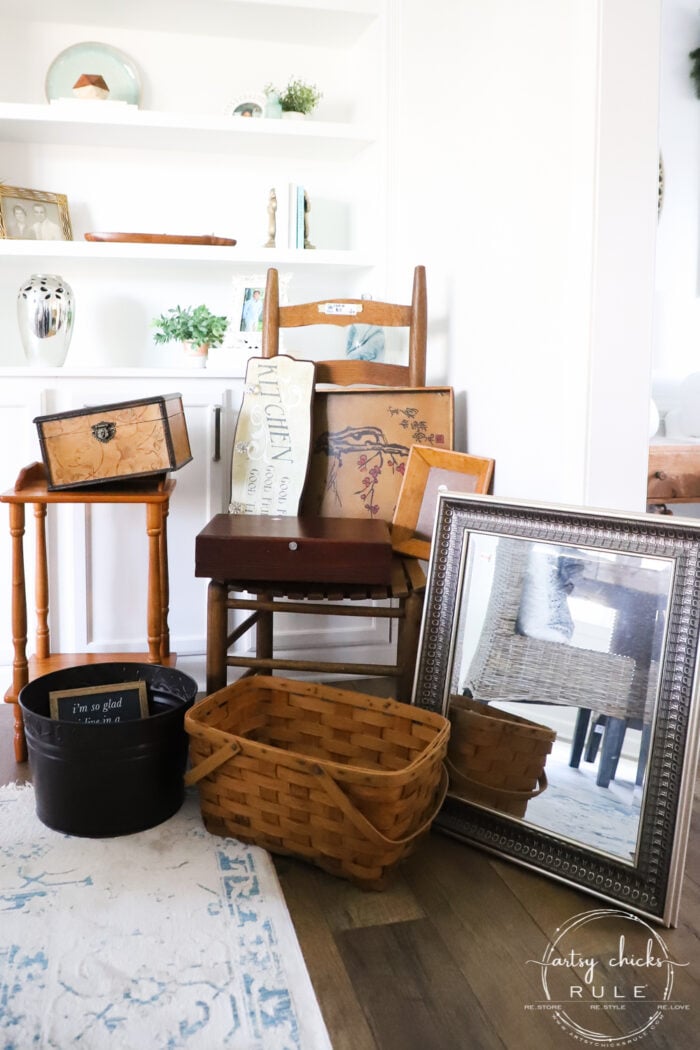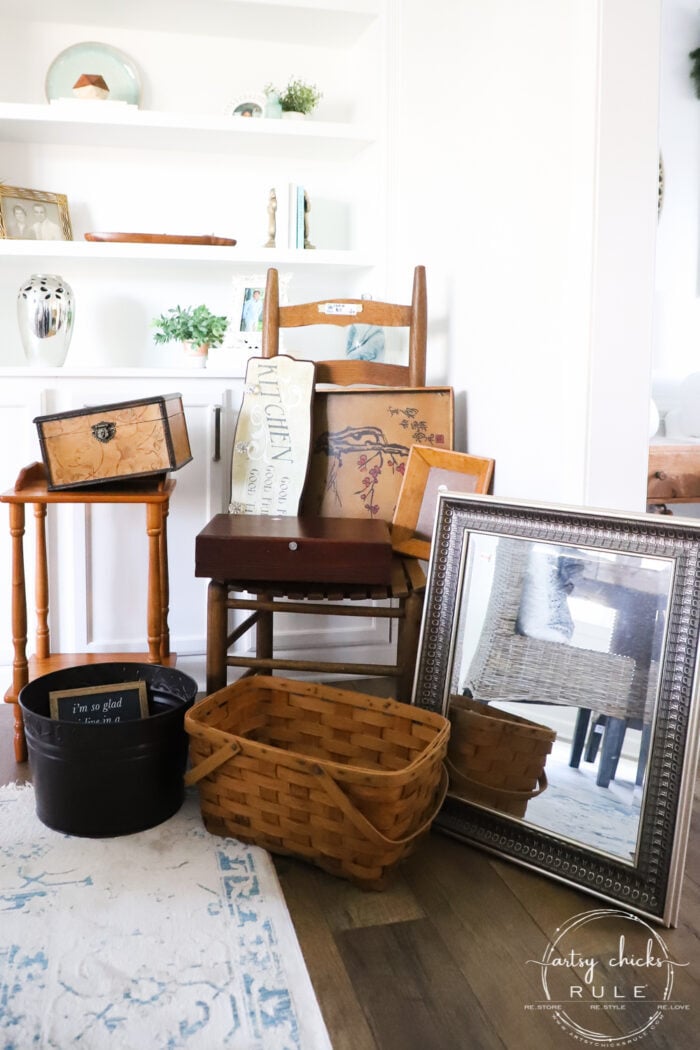 This one got a brand new look! Come back on by to see what I did to it!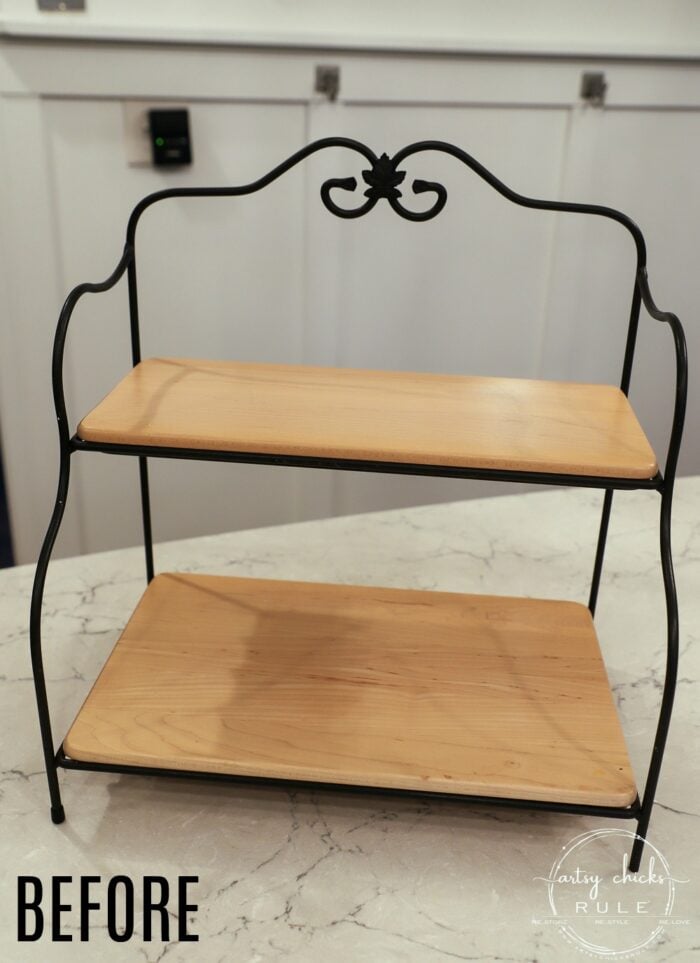 UPDATE!! See it now, here!
Have a wonderful week!
xoxo