$8 Ladder Back Chair Makeover (simple wood update!)
This post may contain affiliate links. Please see disclosures here.
Furniture makeovers don't have to be difficult. Sometime's all it takes is one simple product! This $8 ladder back chair got a simple, brand new look.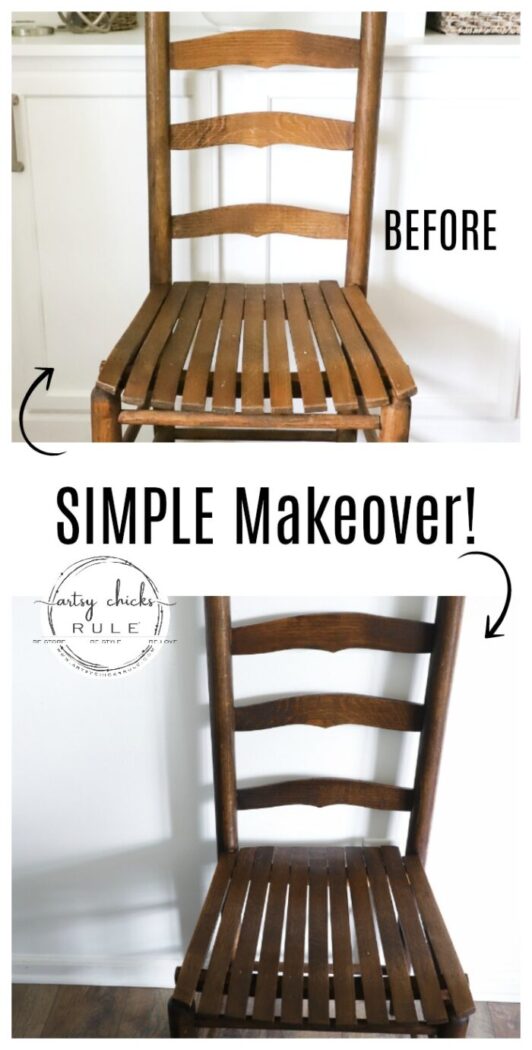 Hey friends! It's time to mark another one off this haul.
For those that might be new around here, I recently went thrift store shopping and picked up all of these: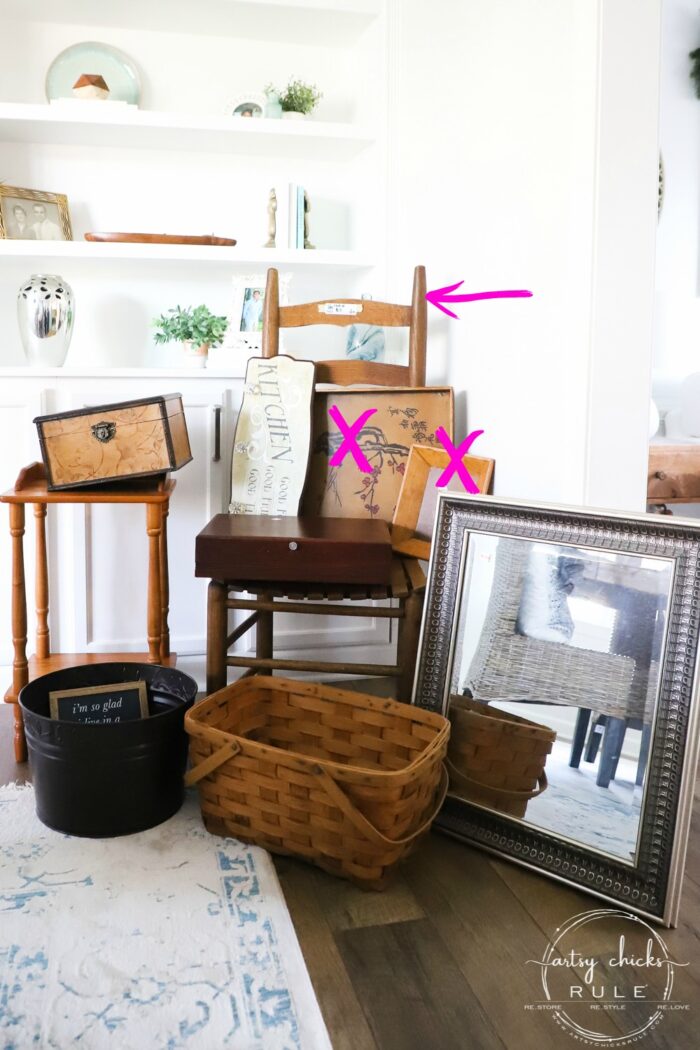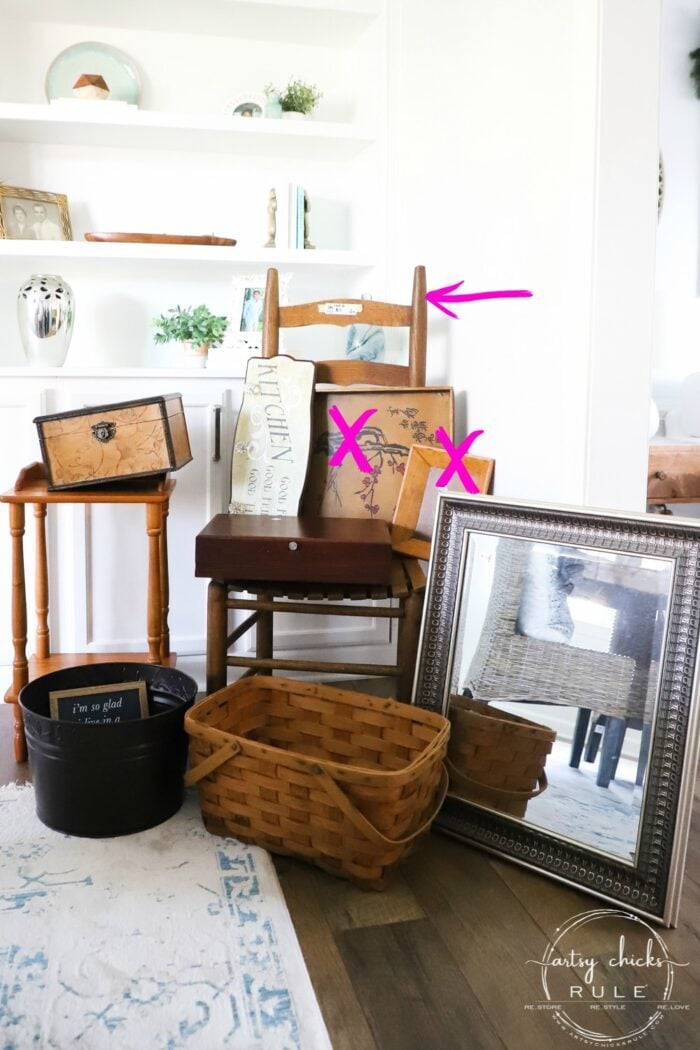 I've already made over 2 of the items here and today I'm making over the ladder back chair.
If you missed the other two, you can see them here:
Today's makeover is this $8 ladder back chair…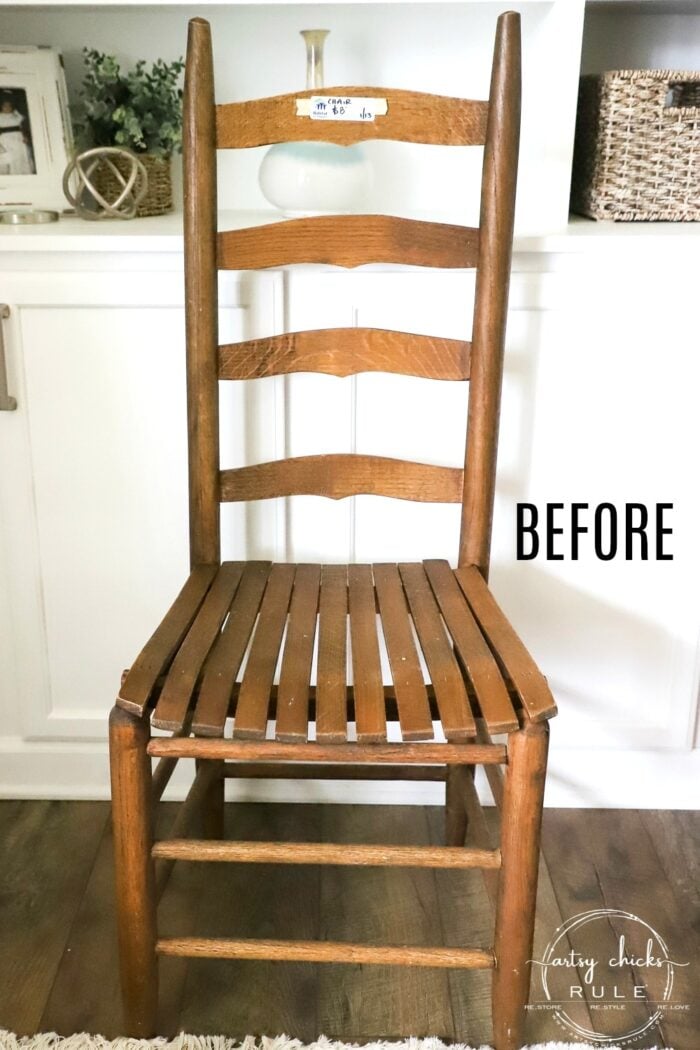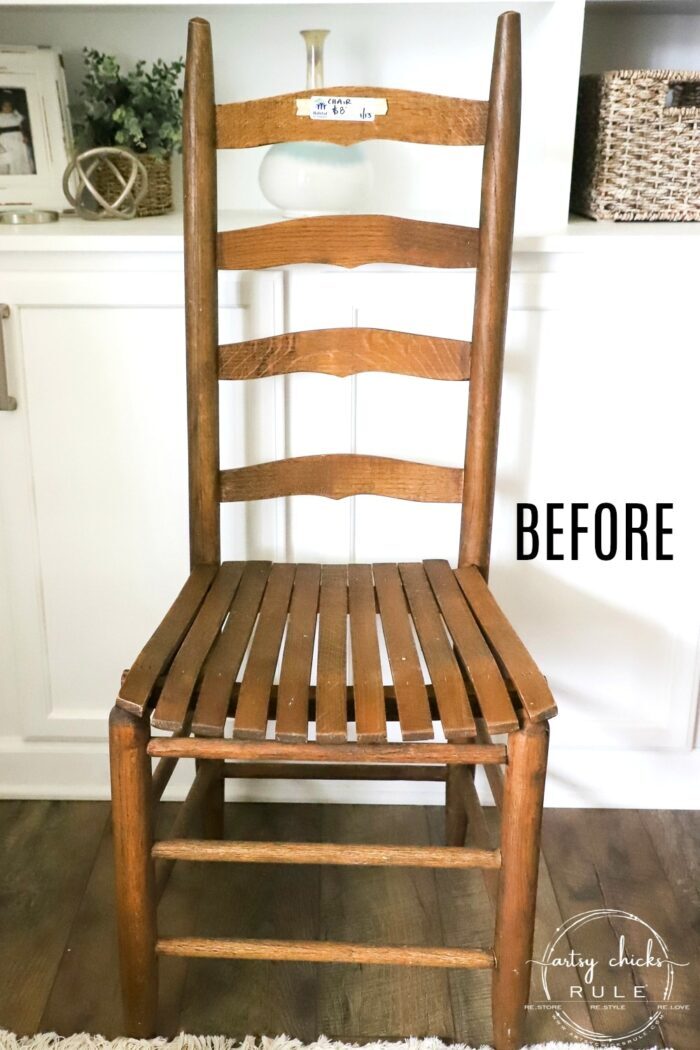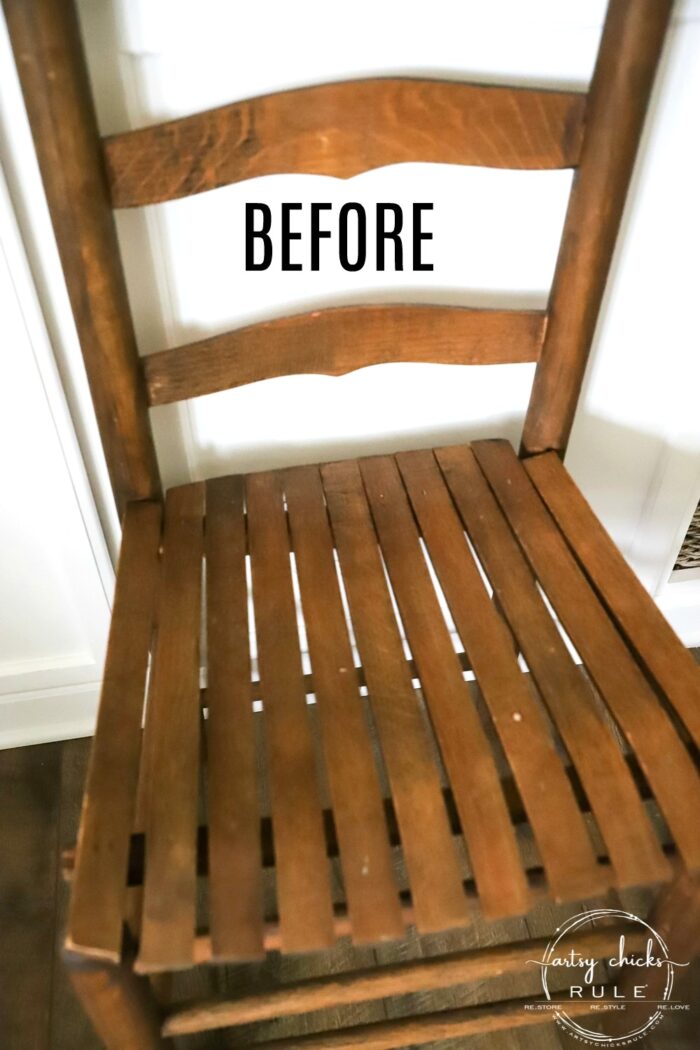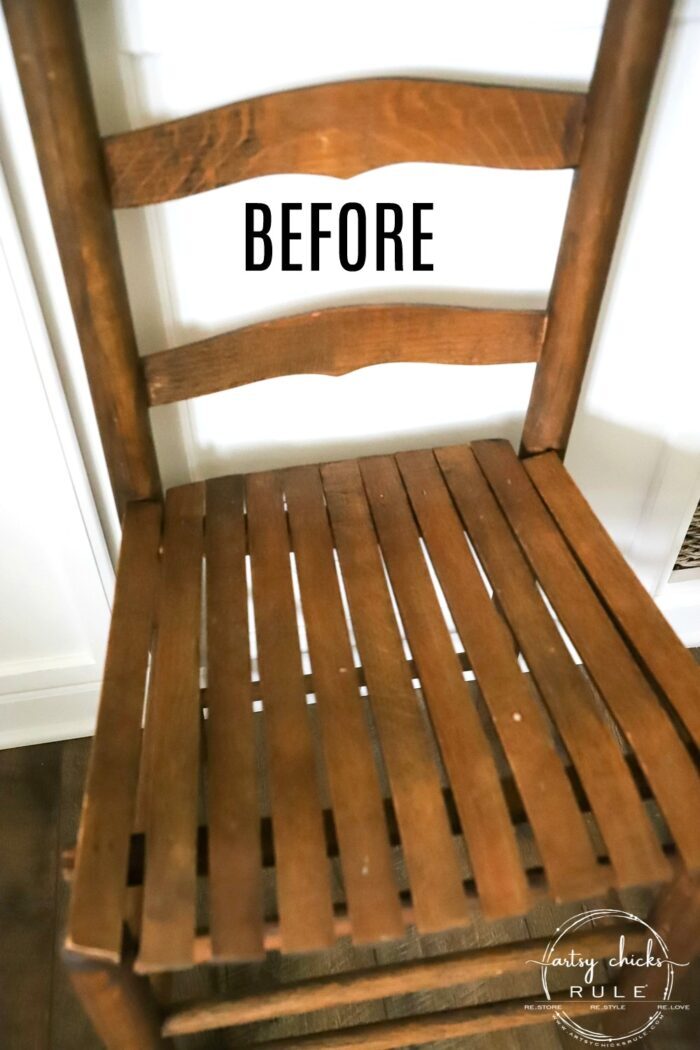 Y'all….this might be THE simplest furniture makeover I've done on the blog…ever.
SO simple. Really.
And how can you pass by a solid wood chair like this for $8? Even if it's a little worn out looking and the wood stain is maybe not your thing.
It's not my thing! Well the color of the stain, that is.
But oh so easily fixed.
As you well know by now, right?? ;)
I only used TWO products for this makeover.
I started out by wiping it down well to clean it up before staining.
Then using a T-shirt rag, I applied the gel stain all over.
You can see the difference in color below…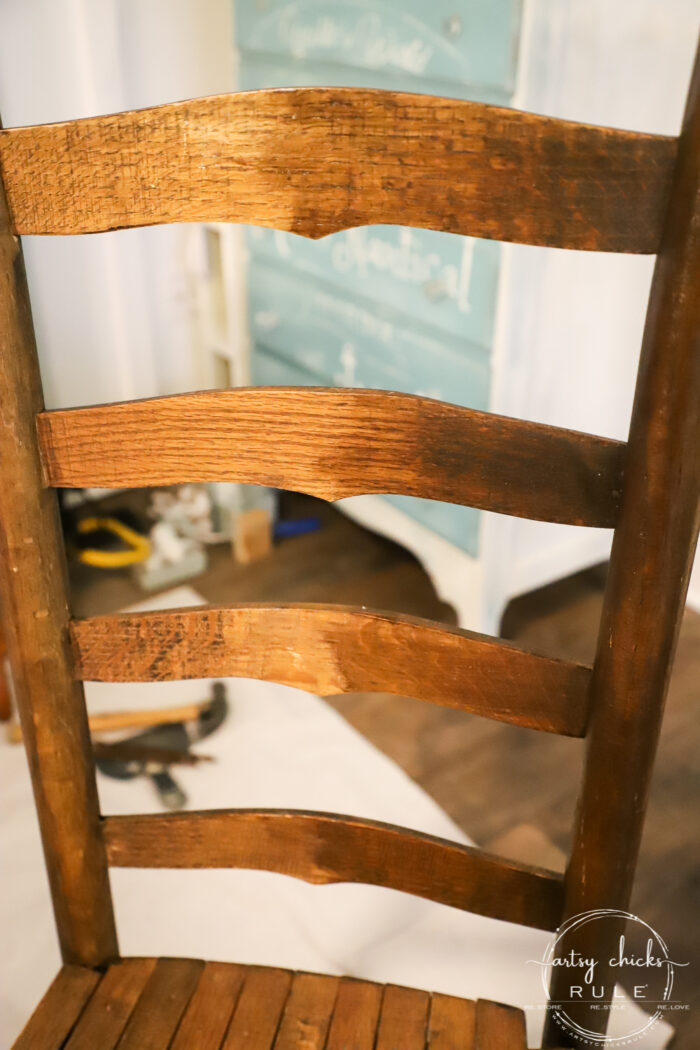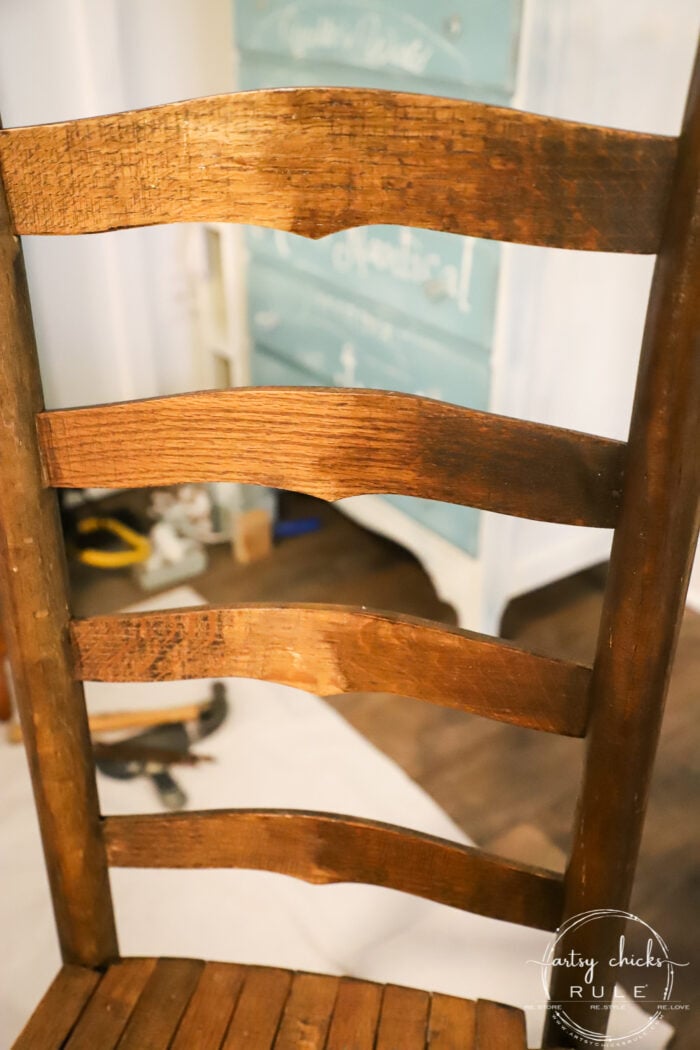 It just darkens it up nicely and gets rid of that old, worn look.
This is the same gel stain I used on our stairs >>> here.
After that sat for a day, I came back and applied the gel topcoat with another rag.
AND DONE!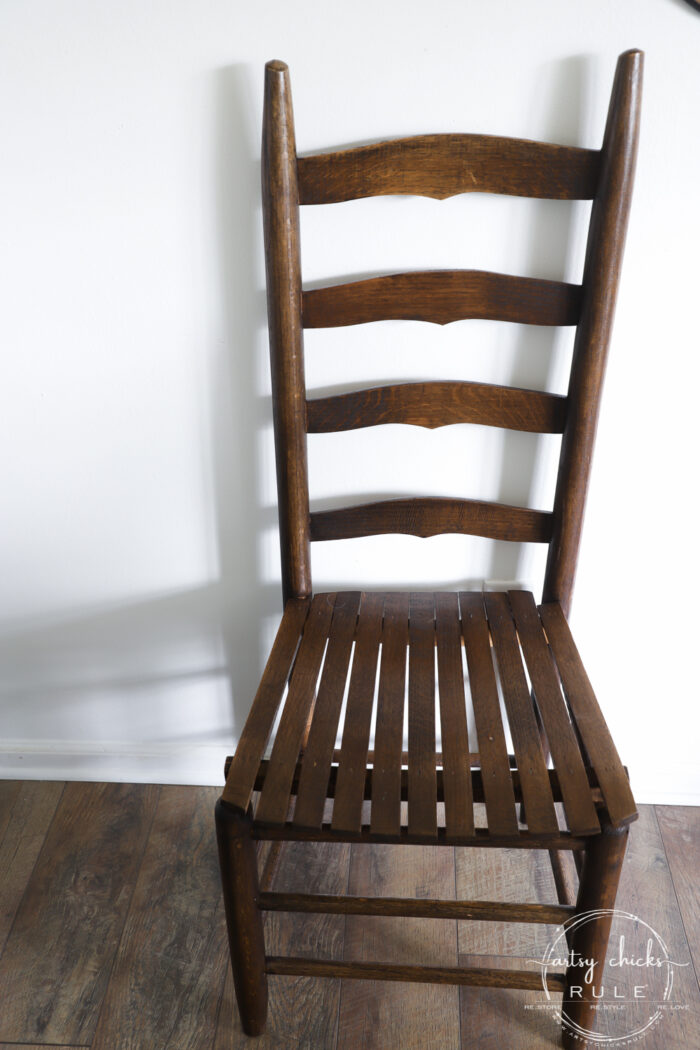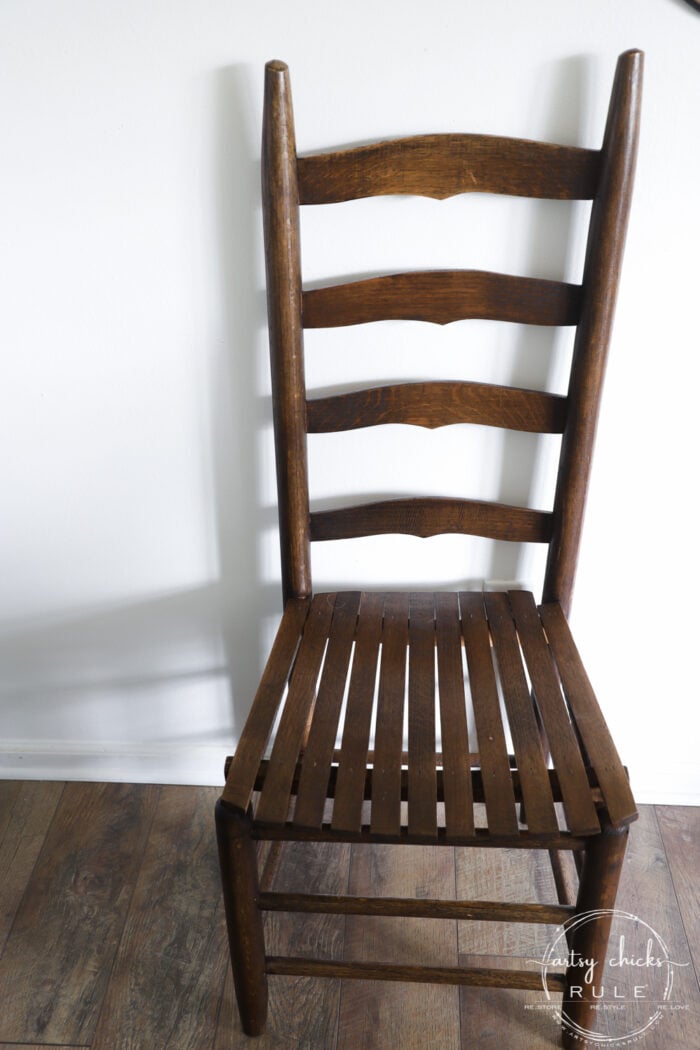 See? Simple I tell ya!
(Want to see even more of my favorite furniture makeover supplies??? Take a look in my very own curated shop, here!)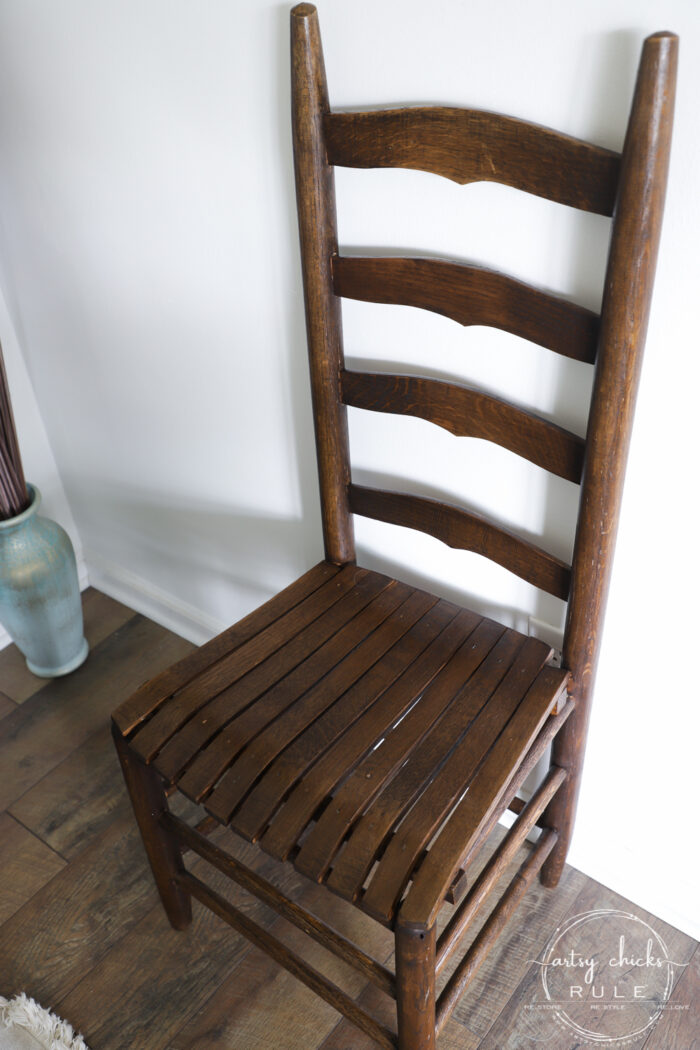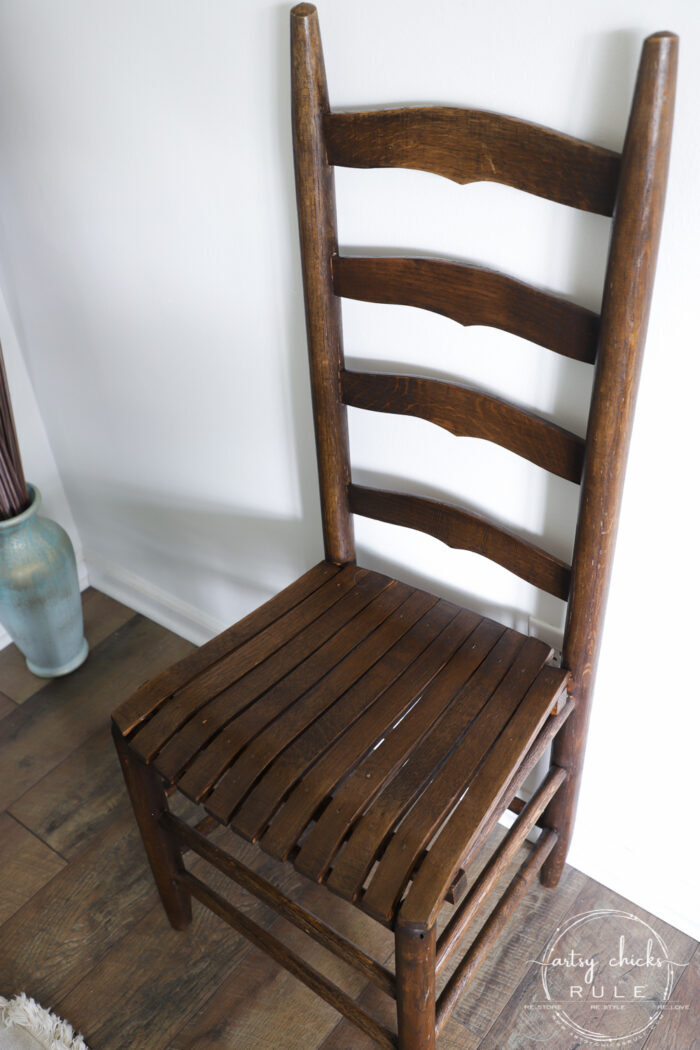 And a completely different look.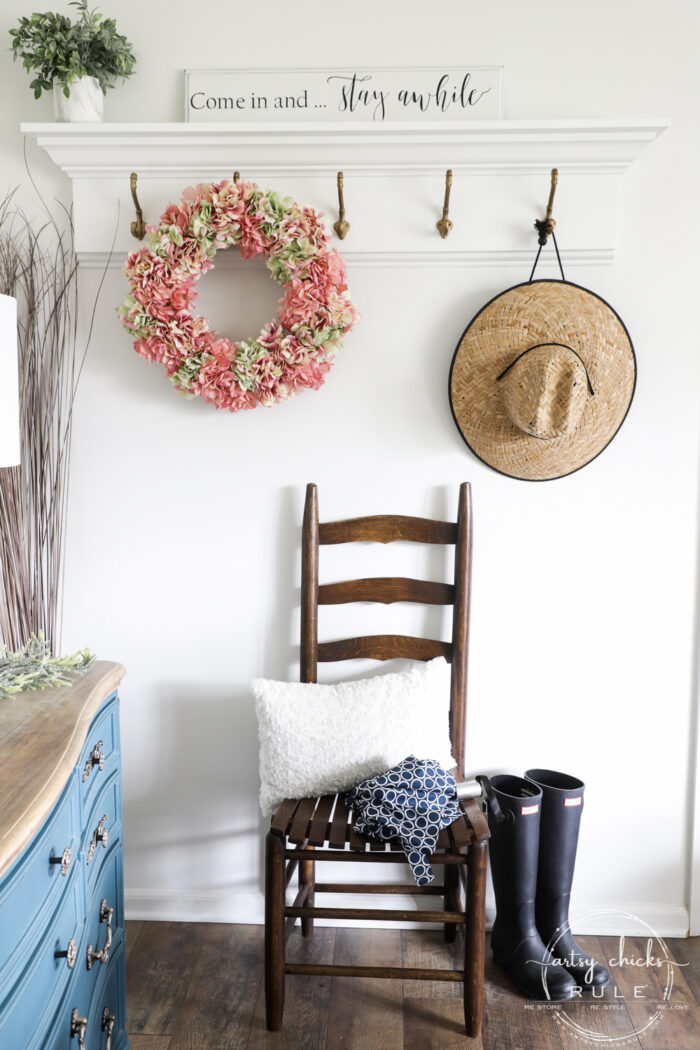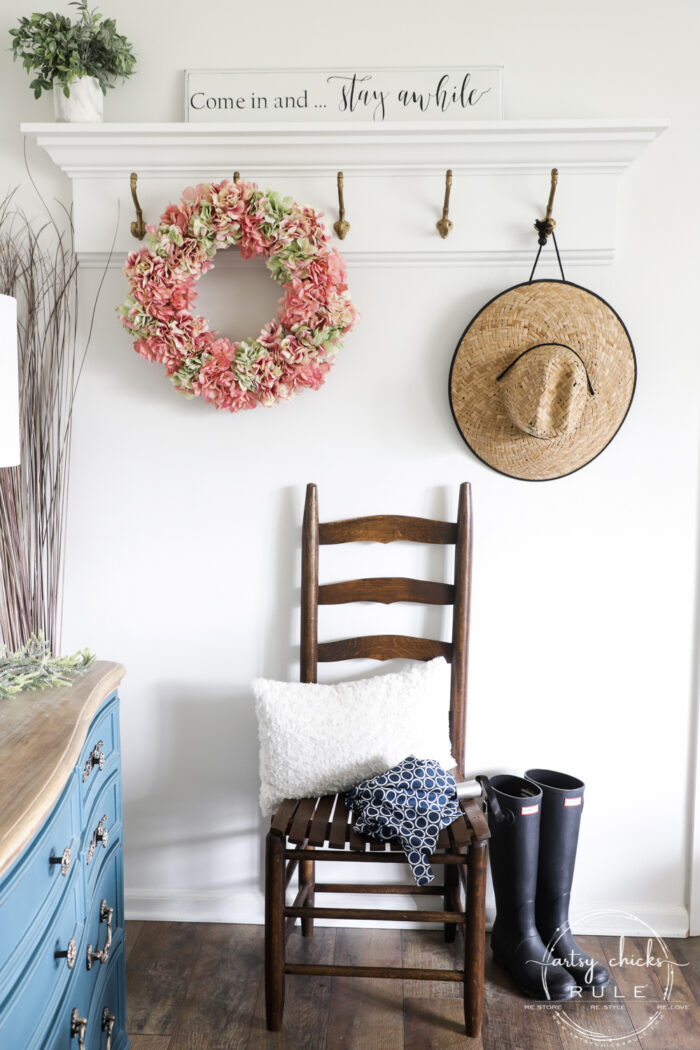 You can find information about the following projects pictured above: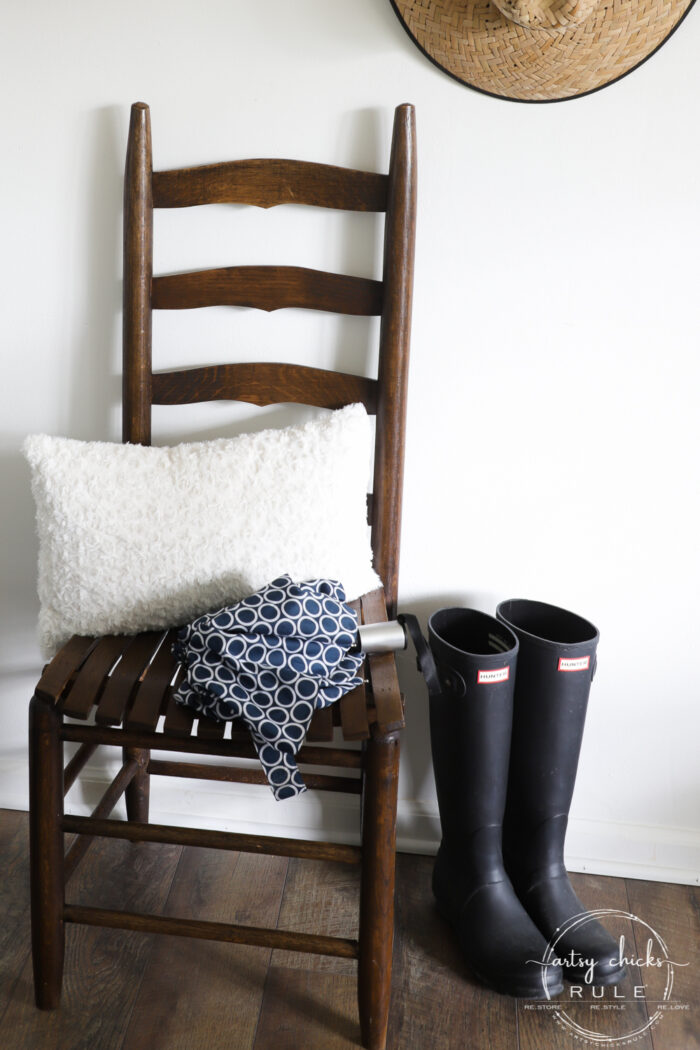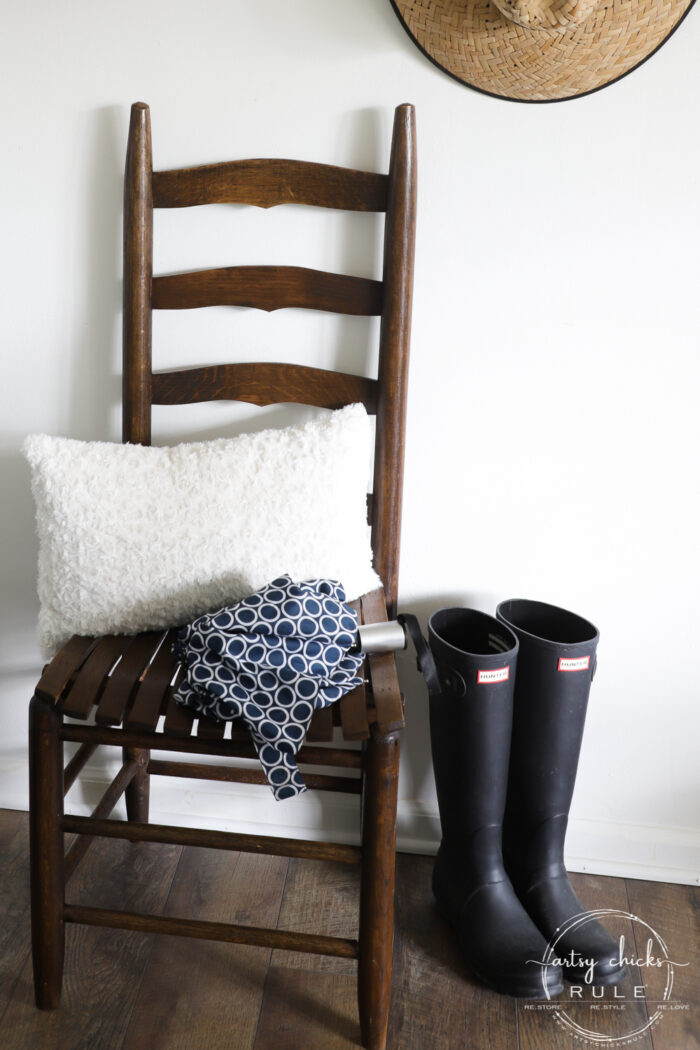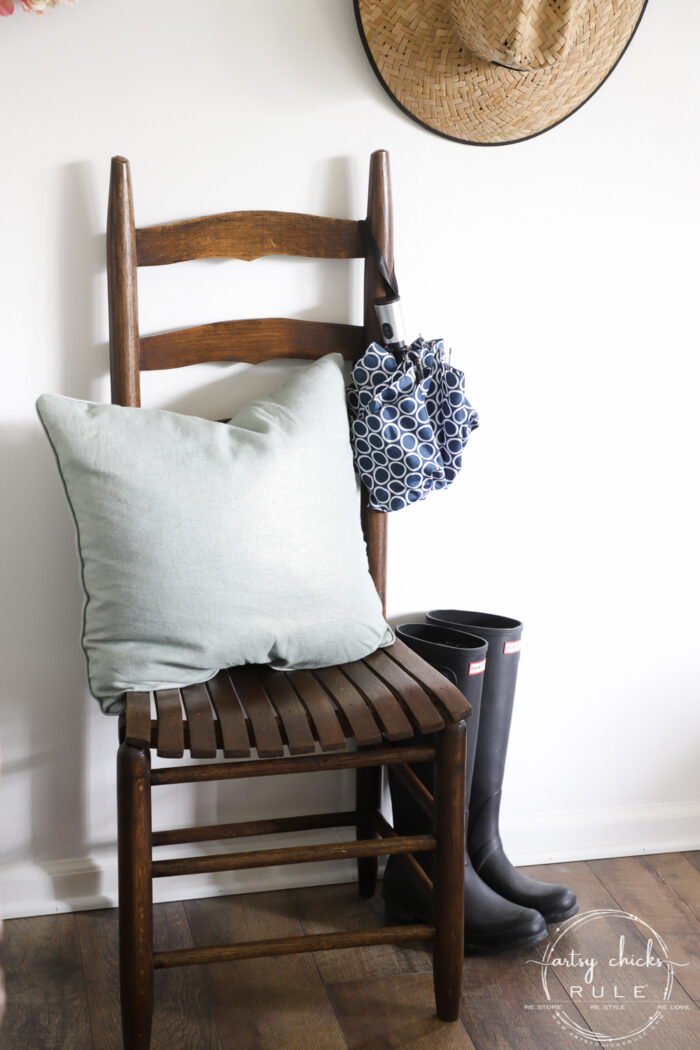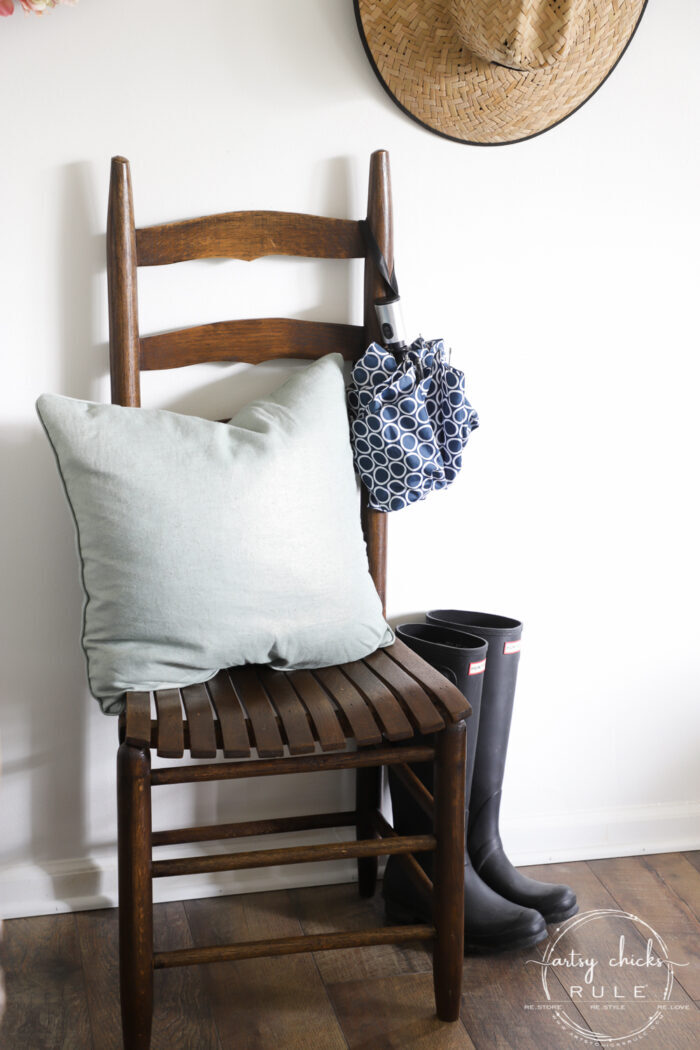 Betcha can't tell I'm ready for spring…even if it brings more rain! lol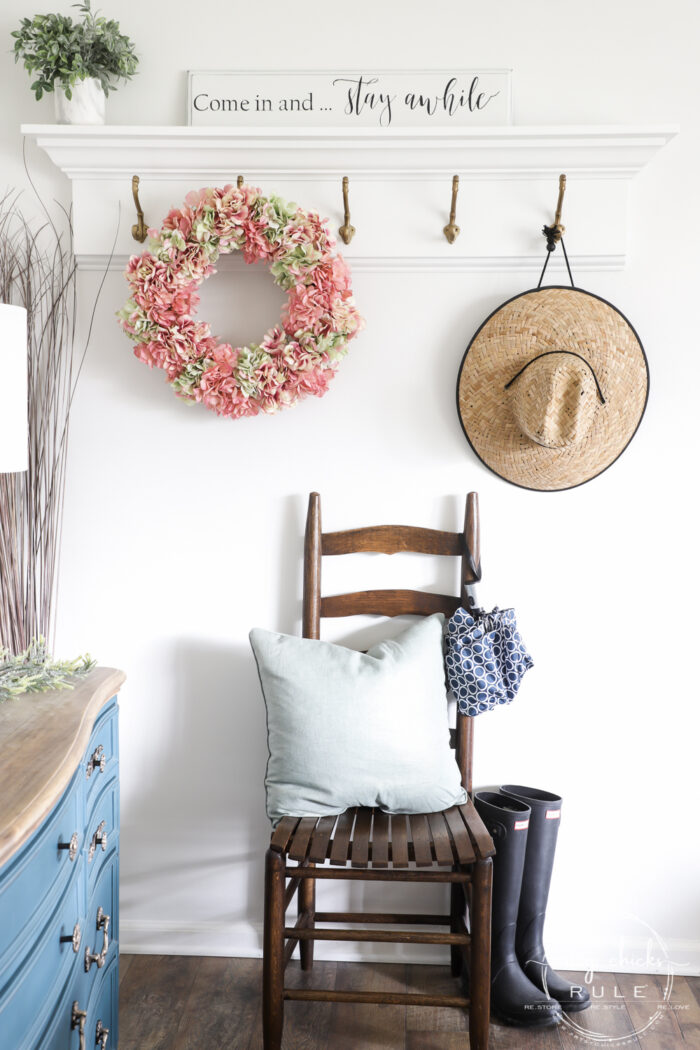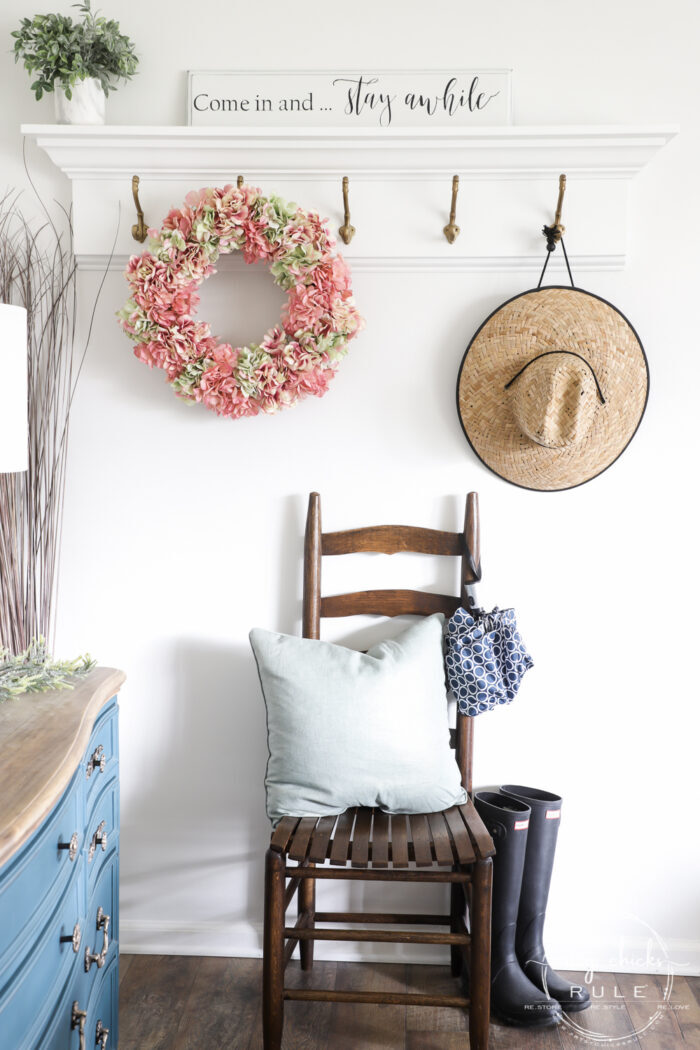 I think I may take this one to the beach condo. We'll see.
If I can find a place for it, I'd like to keep it.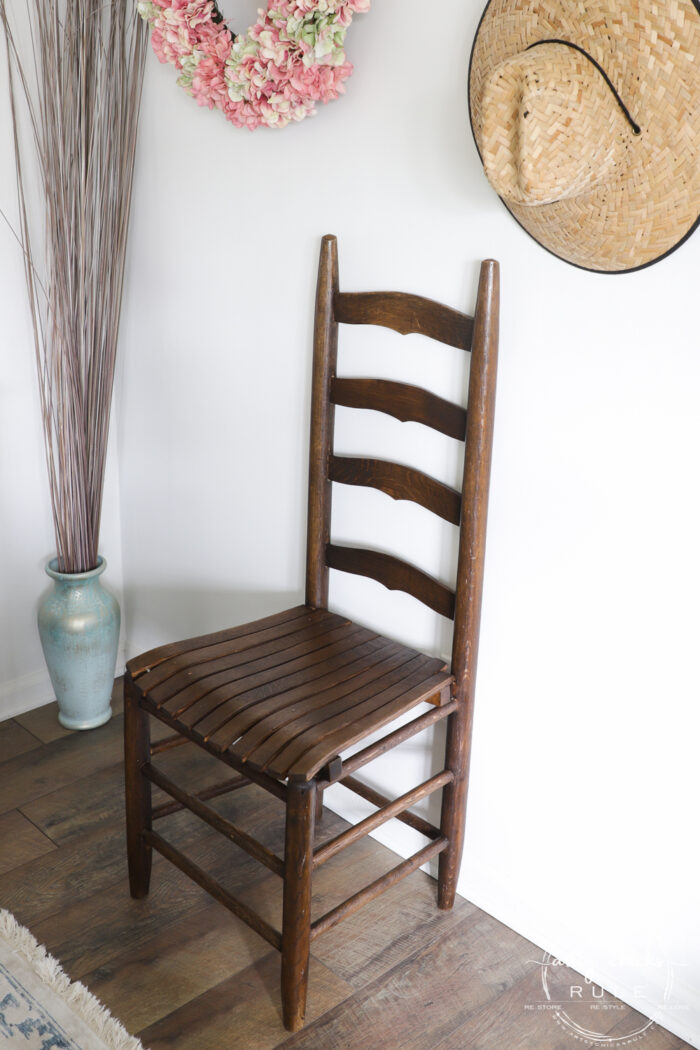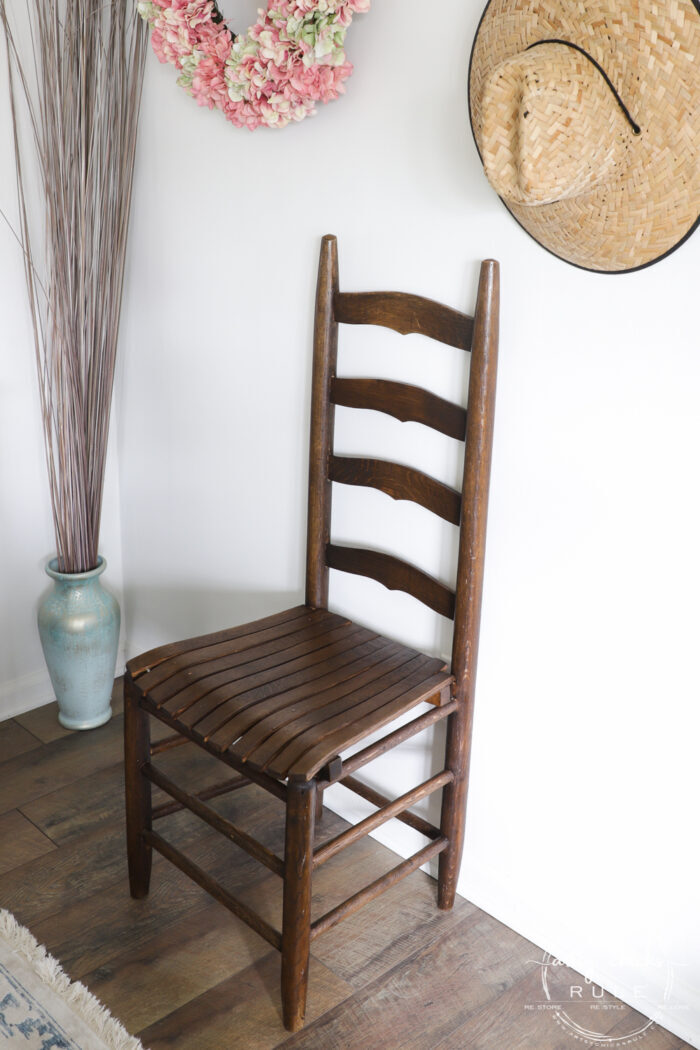 Not as much to say about this one. It was just that simple to do.
Find something you love at the thrift store and it's not the right shade? Bring it home and change it up!
PIN this for later!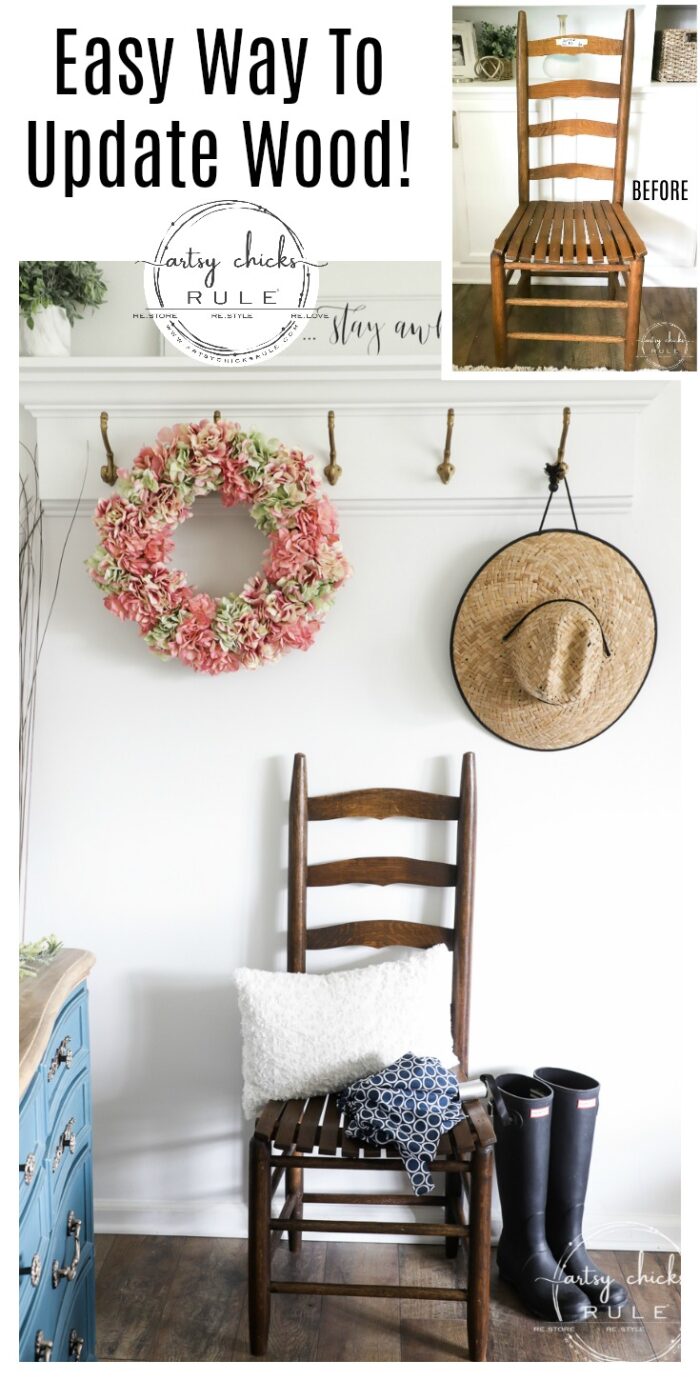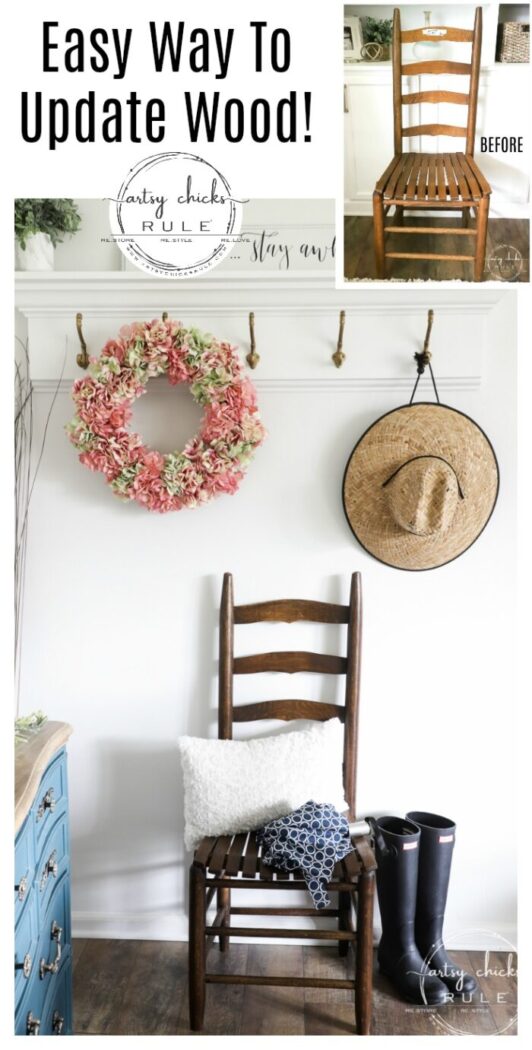 I'll be sharing this furniture makeover next!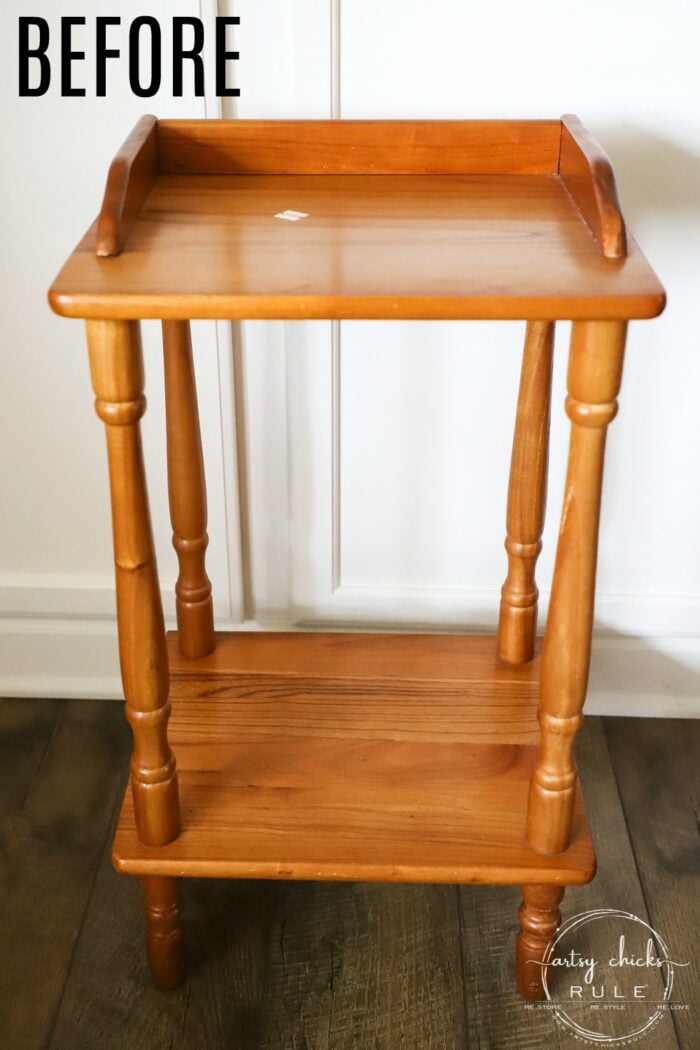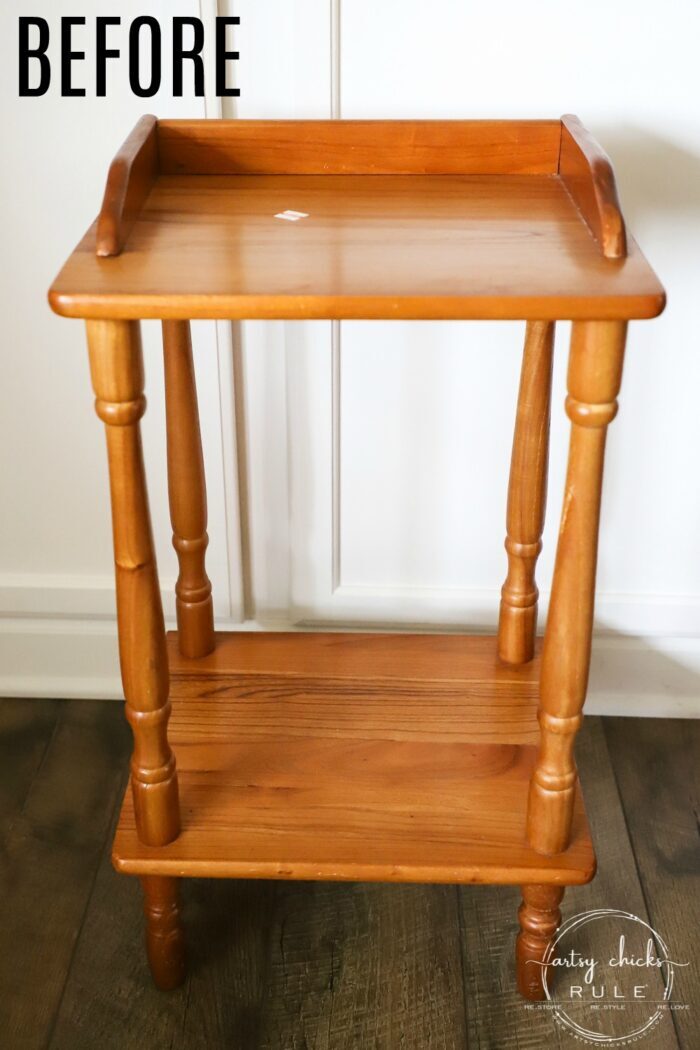 UPDATE!! See it now, here!
Have a wonderful weekend (and Valentine's too!)!
If you missed any of the rest of this haul's makeovers, you can see them all right here: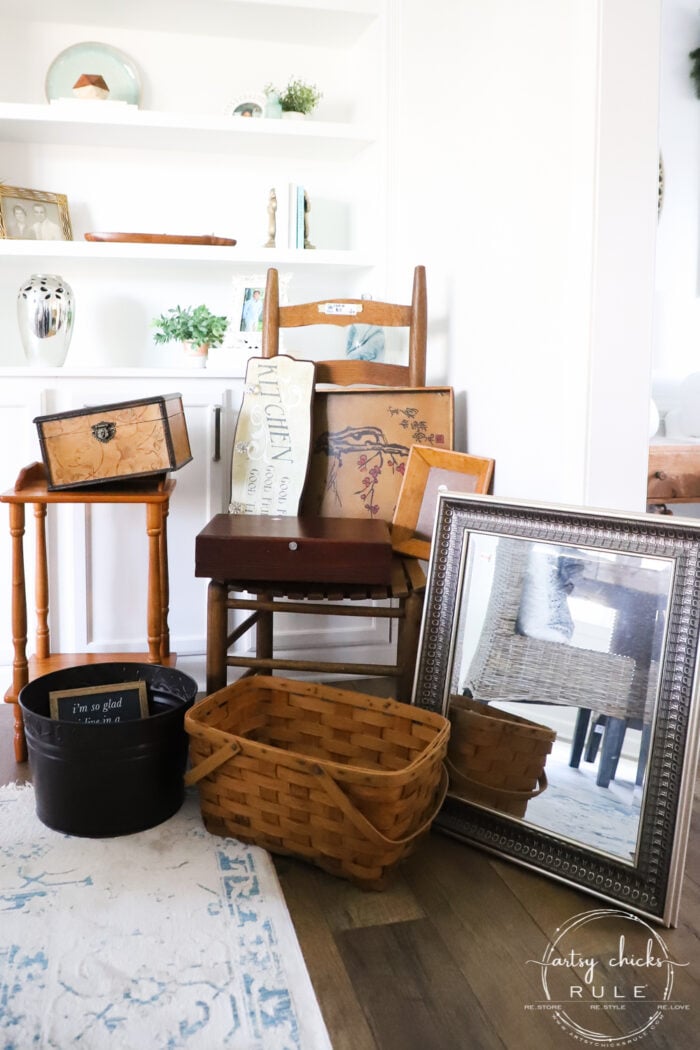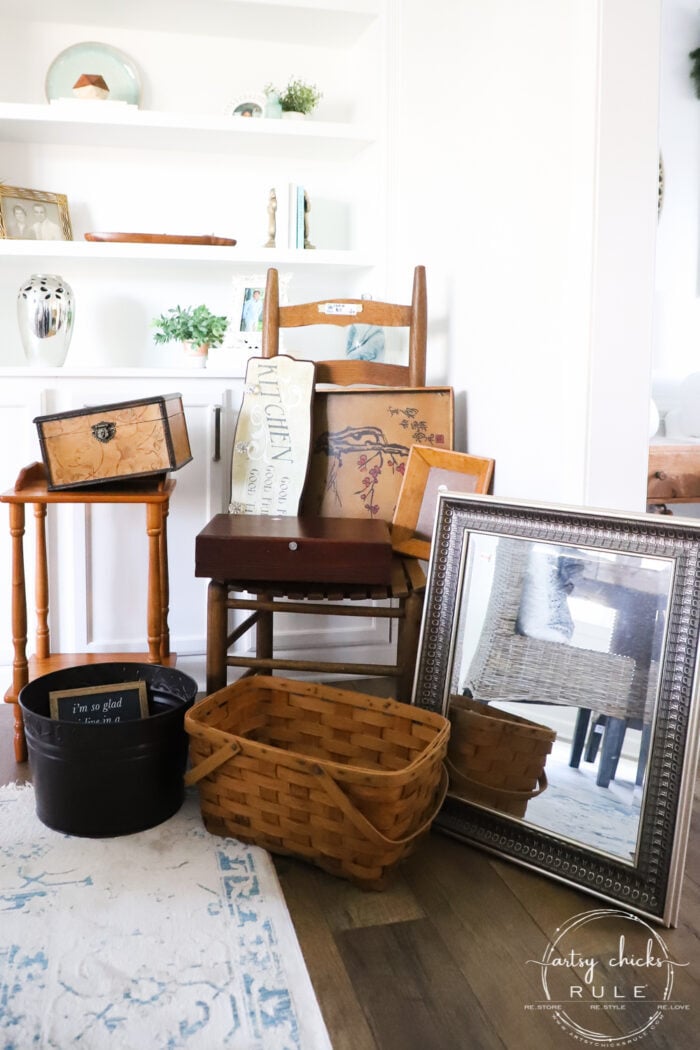 xoxo