Spring Product Giveaway (getting ready for spring projects!)
This post may contain affiliate links. Please see disclosures here.
Welcome March with a spring product giveaway!! Get a head start on all those spring projects with these fun products!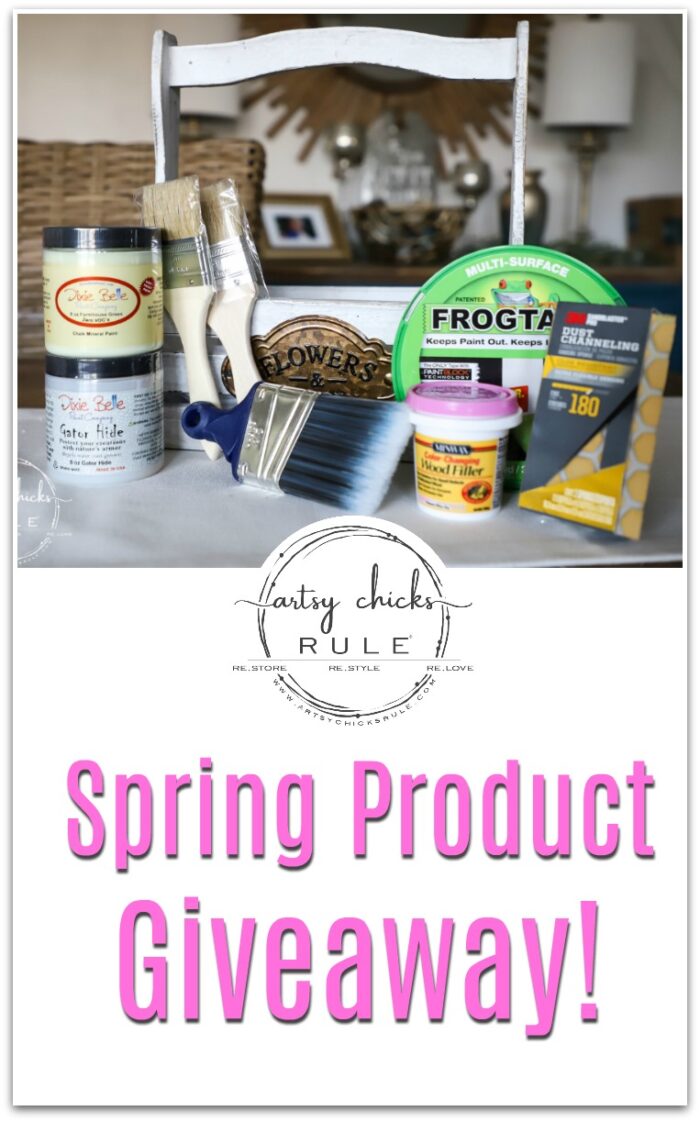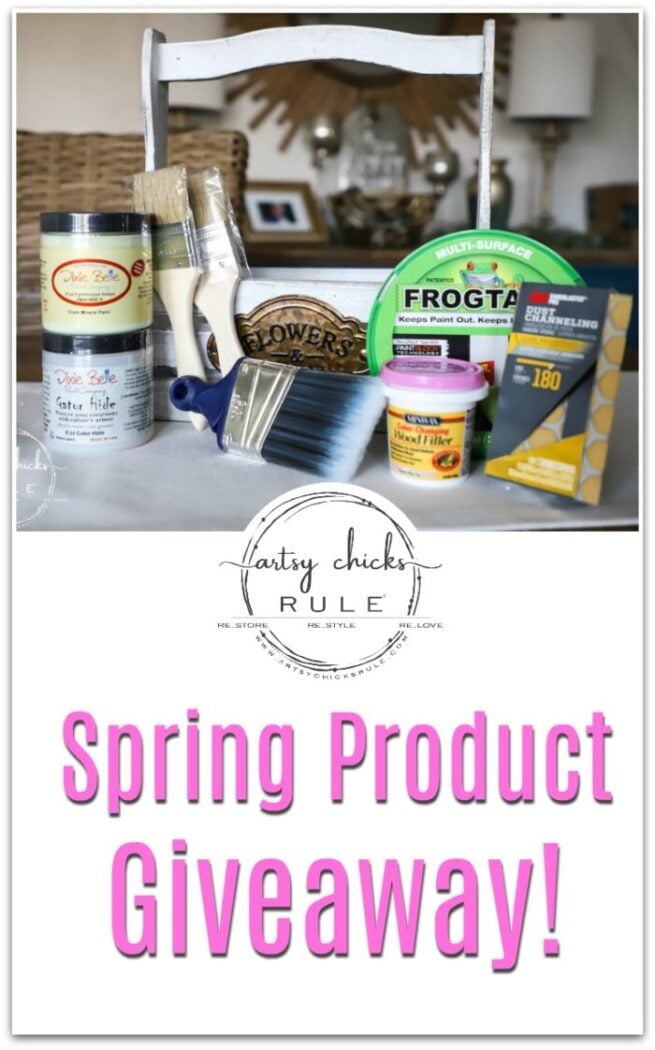 Yes, I think this is a great way to get ready for spring!
I even picked out a pretty new color I have yet to try for you, for spring… GREEN.
Farmhouse Green to be exact.
I included a bunch of stuff to get you started on all those springtime projects.
But before we get to all of that, let me first say THANK YOU for helping me with the "kitchen" sign from my recent haul.
I knew I could count on you. You guys are amazing and gave me so many good ideas for it!! I'm going to have a hard time choosing which way to go but love that my wheels are spinning since reading all of your emails. :)
I know I mentioned I'd be sharing the project I was working on for Thursday today, but I have a sick hubby over here that I have been taking care of (and trying to stay well myself…that's a hard feat! lol And not very conducive to project working.). So instead, I thought I'd go ahead and get this month started off right. ;)
Let's jump-start all those spring projects you are just itching to get to with a fun new giveaway that will help you do it!
Here's what I'm giving away this month:
Sanding Sponge
AND… a pretty wood flower basket from Michael's (as seen in this post)
That sweet wood-handled flower box has been sitting on my shelf in my office since I wrote that post! That's crazy.
My little "prop" for that post needs some pretty flowers in it and some new loving for spring.
So I thought I'd include it in this giveaway today.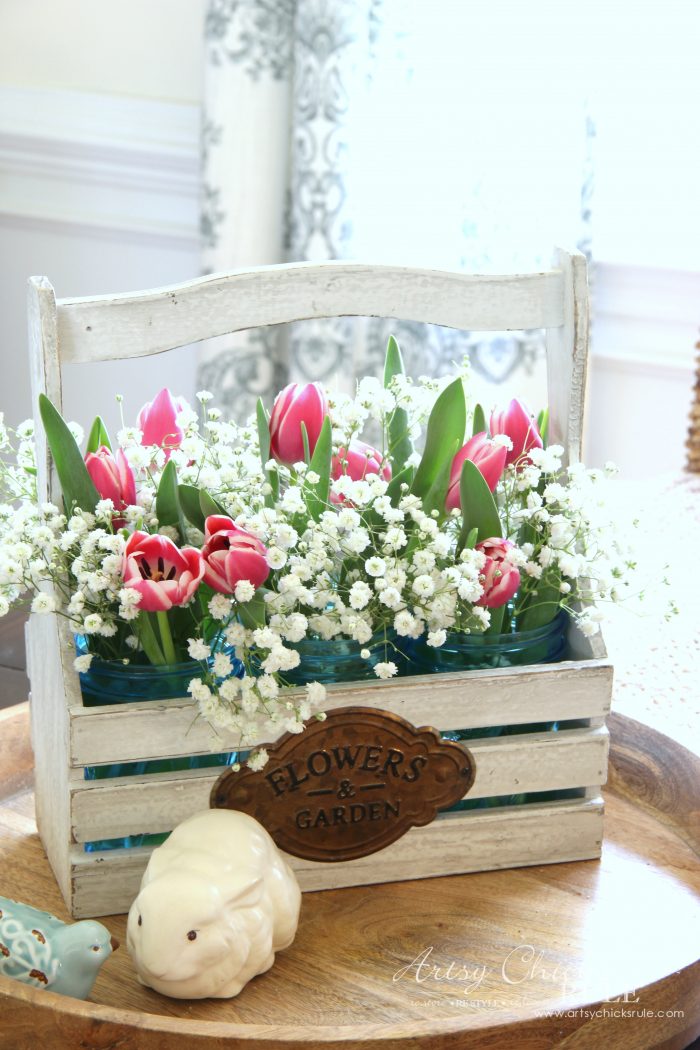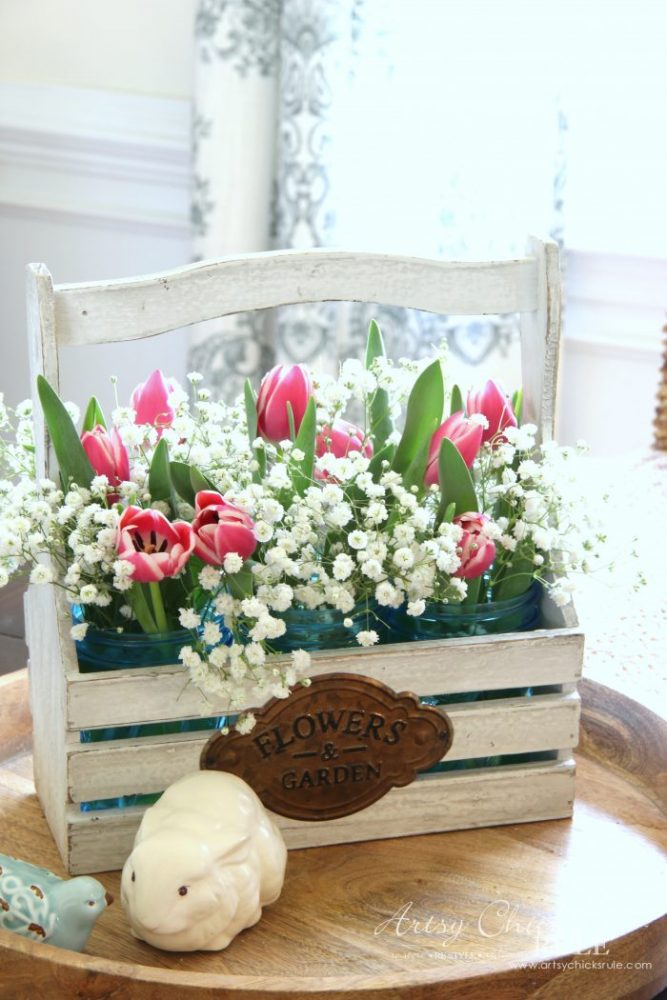 It looks so pretty with mason jars and flowers. But you can use it for whatever you like!
It would be great for cookout and utensils in the jars instead of flowers, too.
So here is what the winner is getting: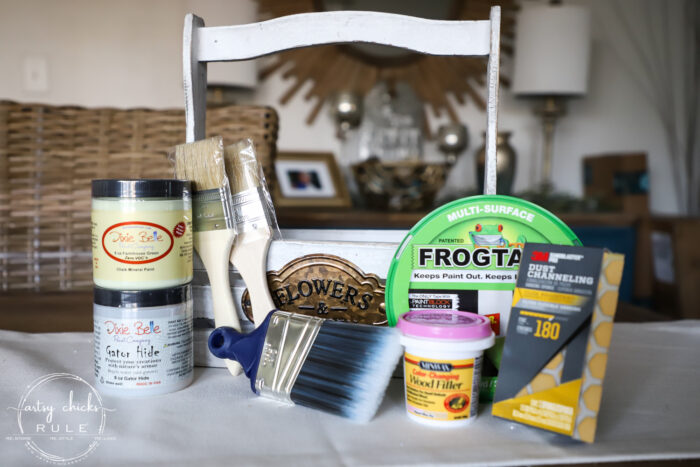 And it's hard to tell what color that is on top so here is another photo to show you the green color better…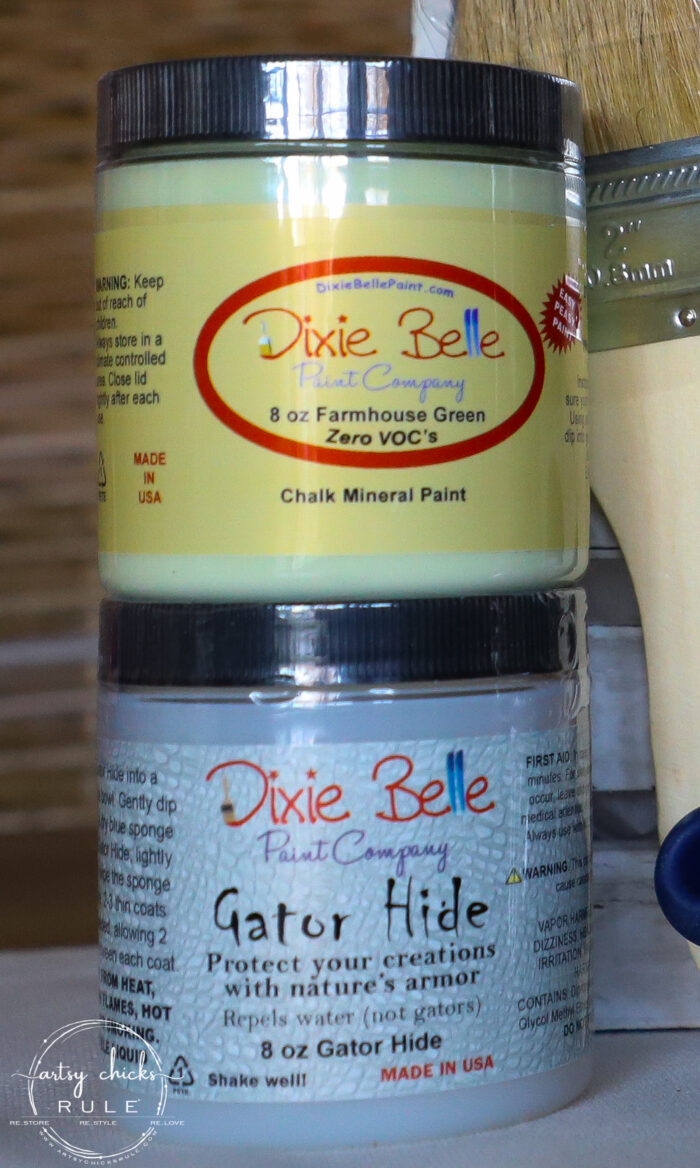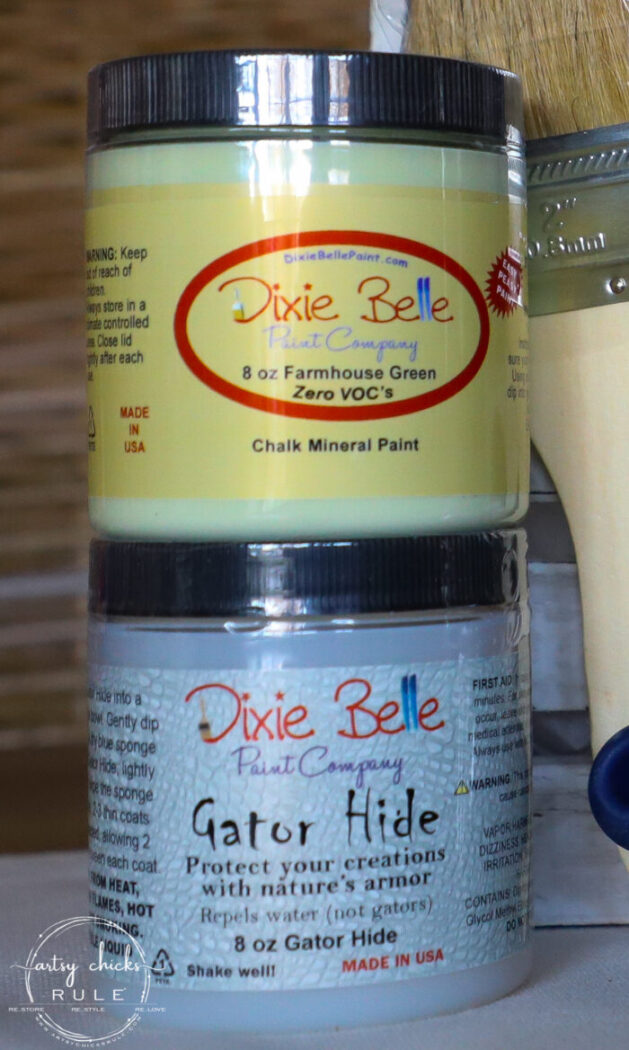 Looks really pretty! Perfect for spring.
**None of these companies are sponsoring this giveaway. This is a gift from ME to YOU! :)
GOOD LUCK!!
Here's how you enter:
To enter, just fill out the Rafflecopter below. Enter all or as many as you like for more chances to win!
Once the contest is over, the Rafflecopter will choose a winner at random.
That's it!
(if you have trouble with the Rafflecopter box below, you can visit this link to enter instead, "Spring Product Giveaway")
The giveaway ends Sunday, March 8th at 12:00am EST.
After which, one winner will be chosen at random and notified via email.
You will have 48 hours to respond. If not, another winner will be chosen.
You must be 18 years or older (and a US resident) to participate. Void where prohibited.
Good luck everyone!!
I hope you have a beautiful Sunday.
xoxo