Update Your Decor (for a brand new look!)
This post may contain affiliate links. Please see disclosures here.
Why not update your decor for a brand new look? Paint it, restyle it and re-love it!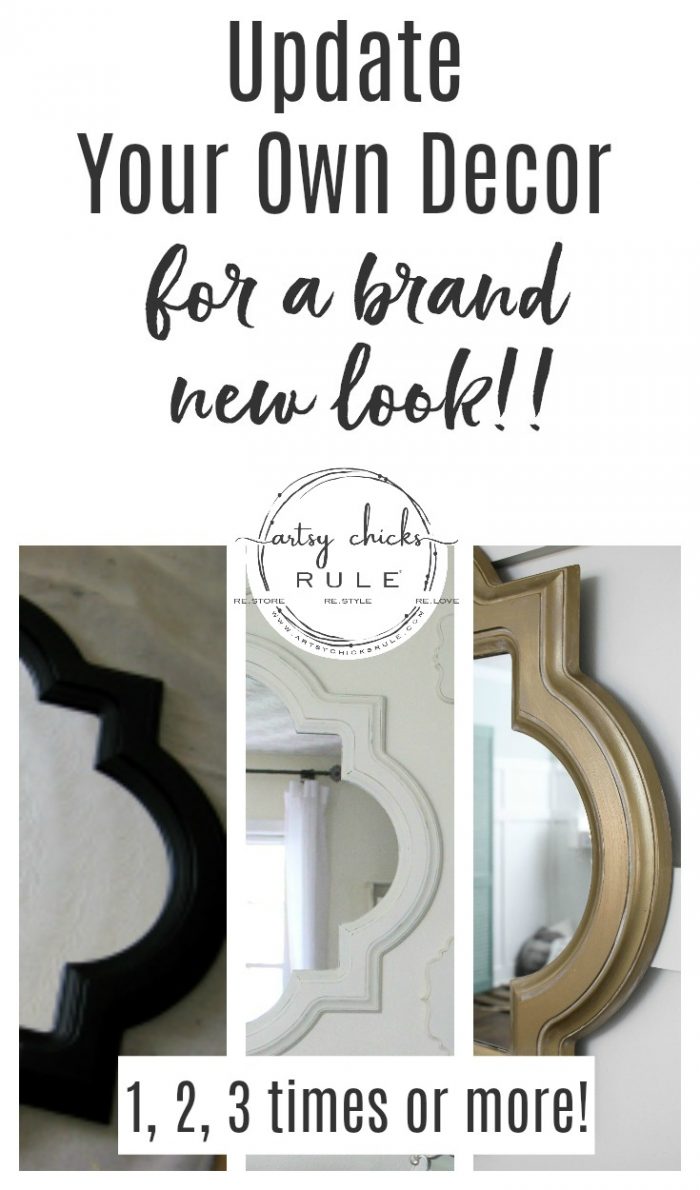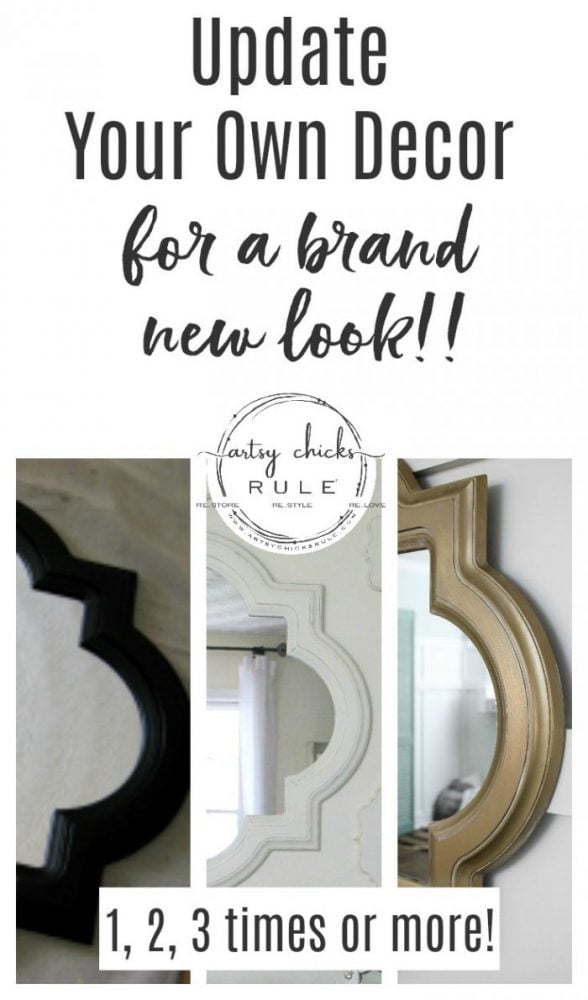 Hey sweet friends!
Today I thought I'd share a few updates with you guys and also share how I've updated a few more of my old decor items to match my new decor theme, "coastal glam".
And hopefully you'll get a few ideas on how you can update your decor too.
I've purged a bunch but I've also kept a lot of my favorite decor pieces too.
Like this thrifty coastal wall art decor.
You might remember these used to have a blue frames.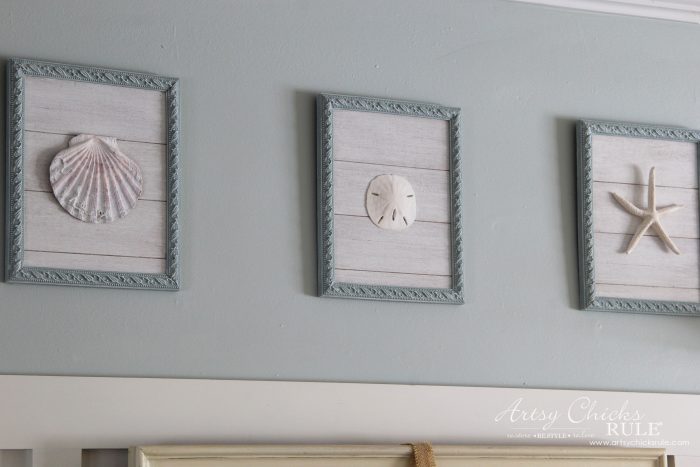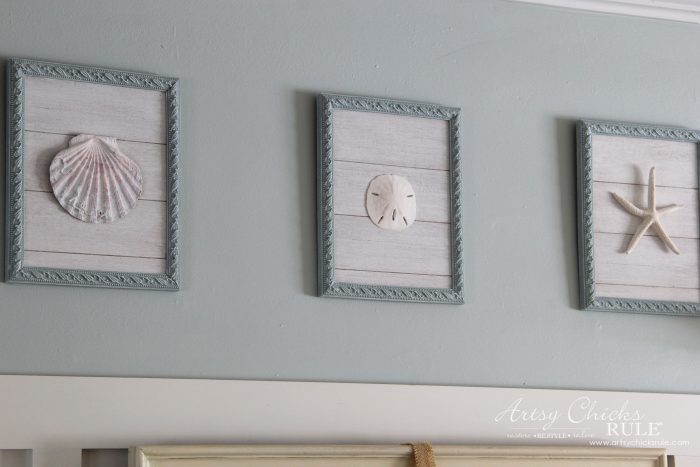 …which I did like but never really loved it on the blue wall.
I wanted to continue to use these but I didn't love how they looked with the blue frames and the mirror I put below it.
So I painted the frames white.

Which I didn't love! Lol
It was way too stark.
So I went over the white with this Limestone chalk style paint which is a really nice sandy (but not yellow) color.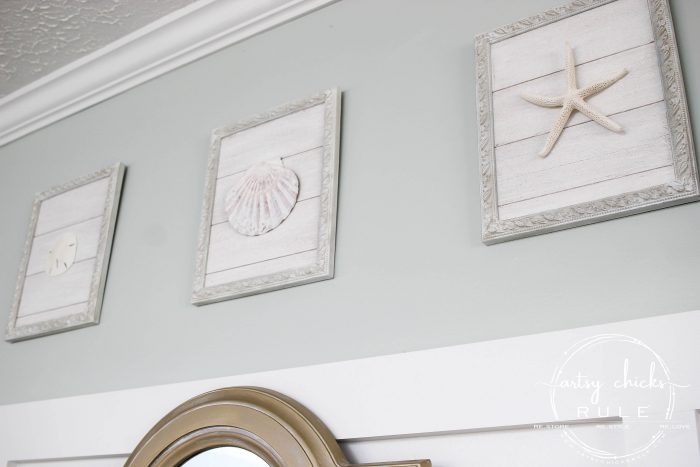 I simply painted it on and wiped some away so they would still be white-ish without being so stark white.
They look a little more coastal-distressed now, in my opinion.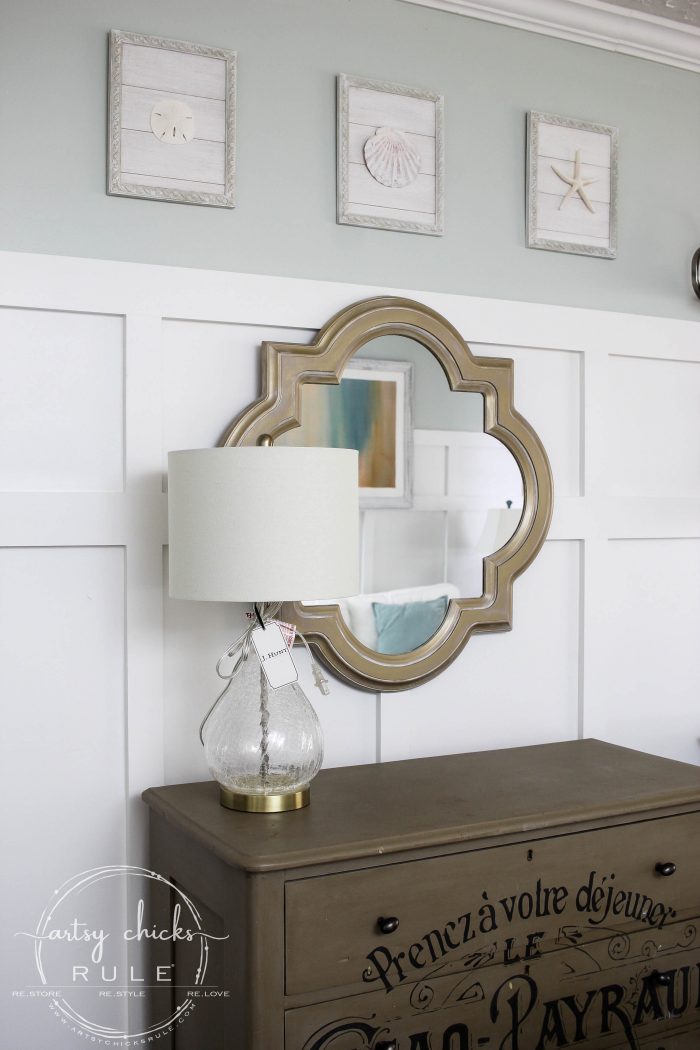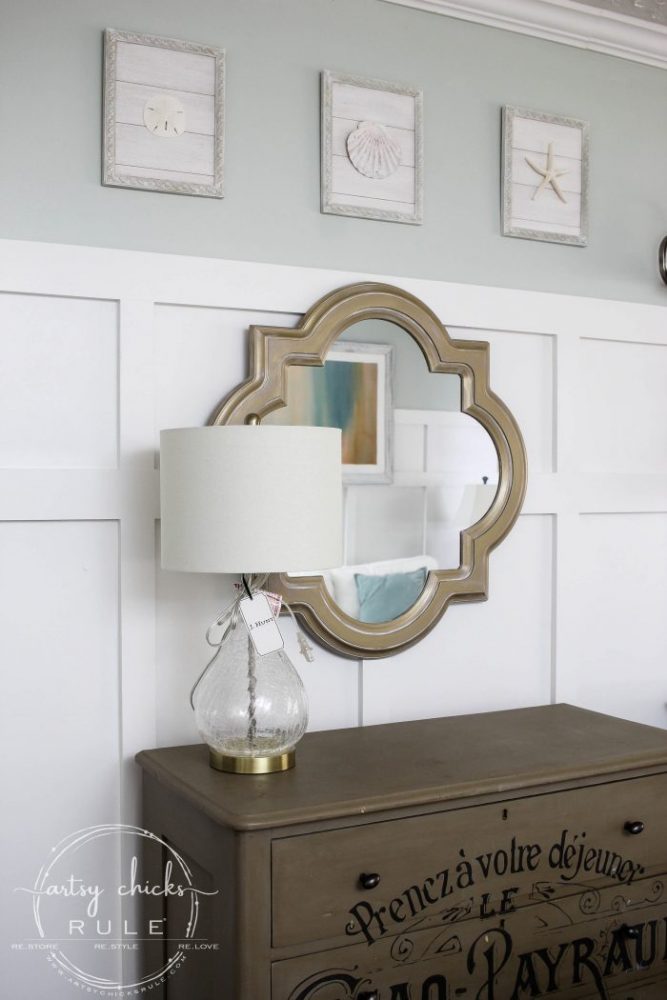 Which brings me to the next thing I gave a makeover to. Another makeover, that is.
This makes 3!
Here's how it started….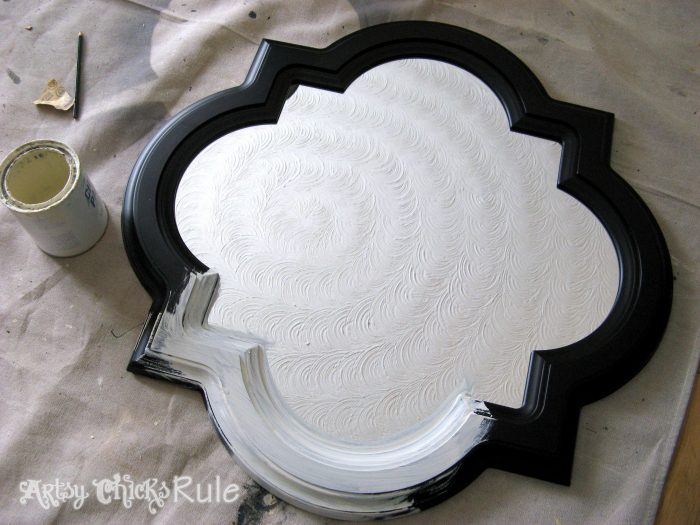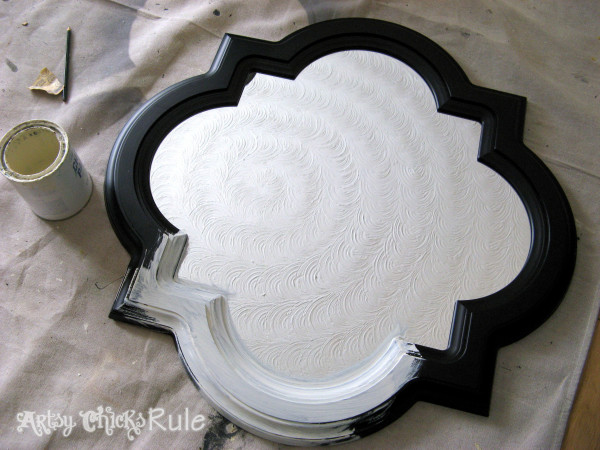 And then it looked like this for many years….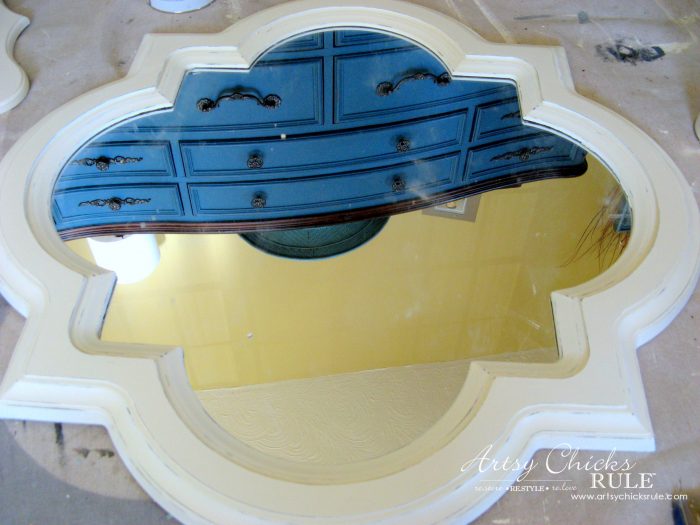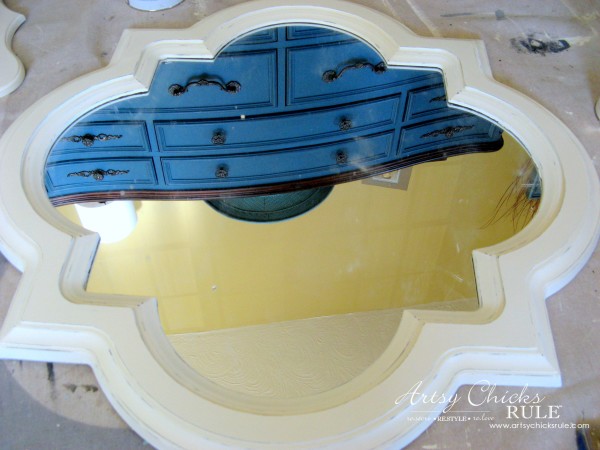 And now it looks like this…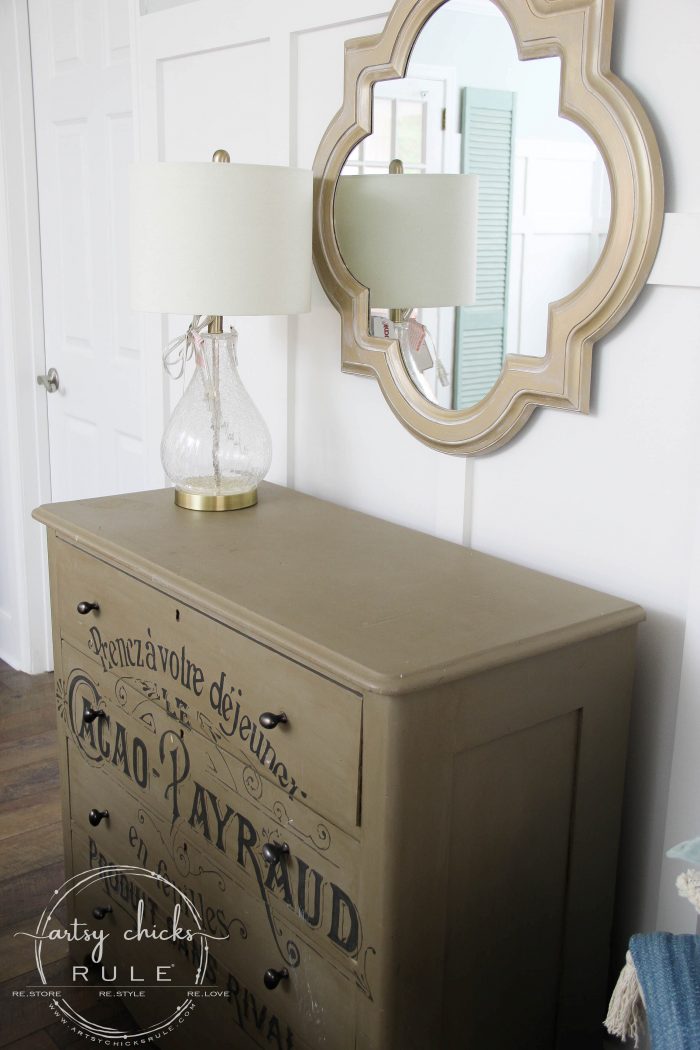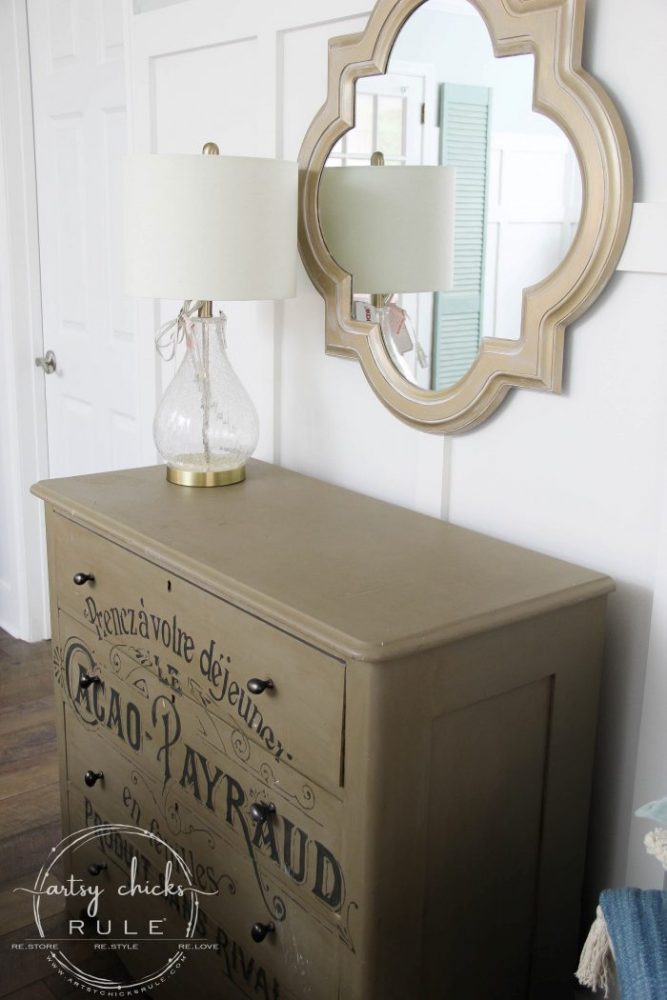 I decided to paint it with the same gold paint I used on my whitewashed metal lamps I shared recently. (<<<— and did it the same exact way, so if you are curious how I did that, check out that link!)
This room didn't have much gold and I wanted to add a touch or two in here so the decor would flow nicely from room to room.
Not only that but since we have such an open floor plan, I wanted to create that continuity between rooms with the gold and the quatrefoil design.
The rug in our "morning room" is of the same design.
You can see here how I gave it a soft, whitewash effect.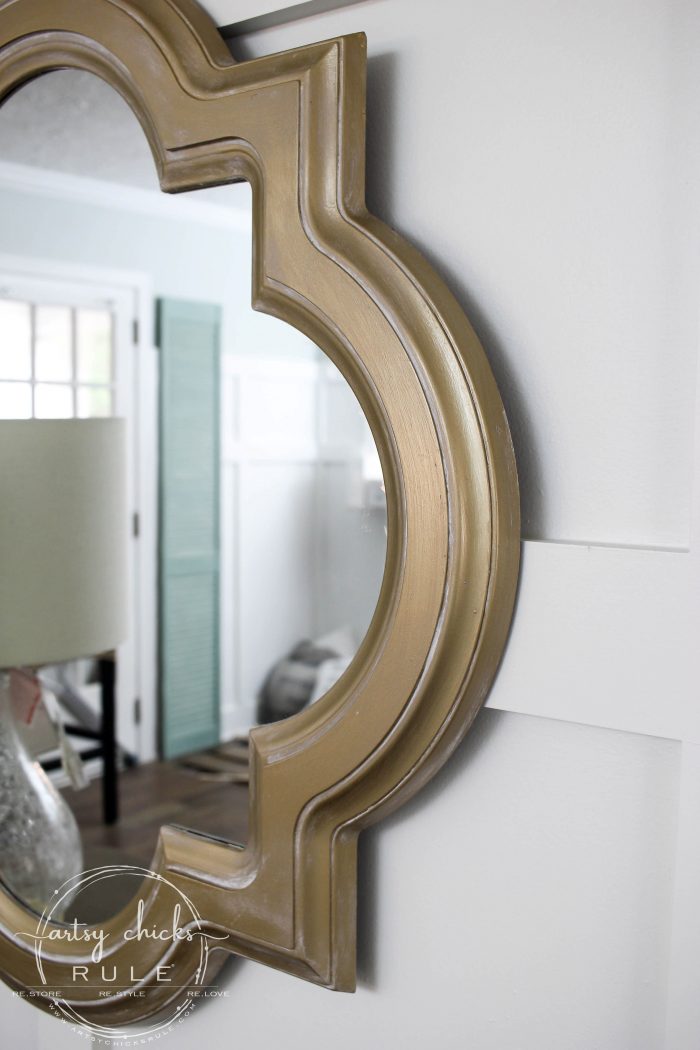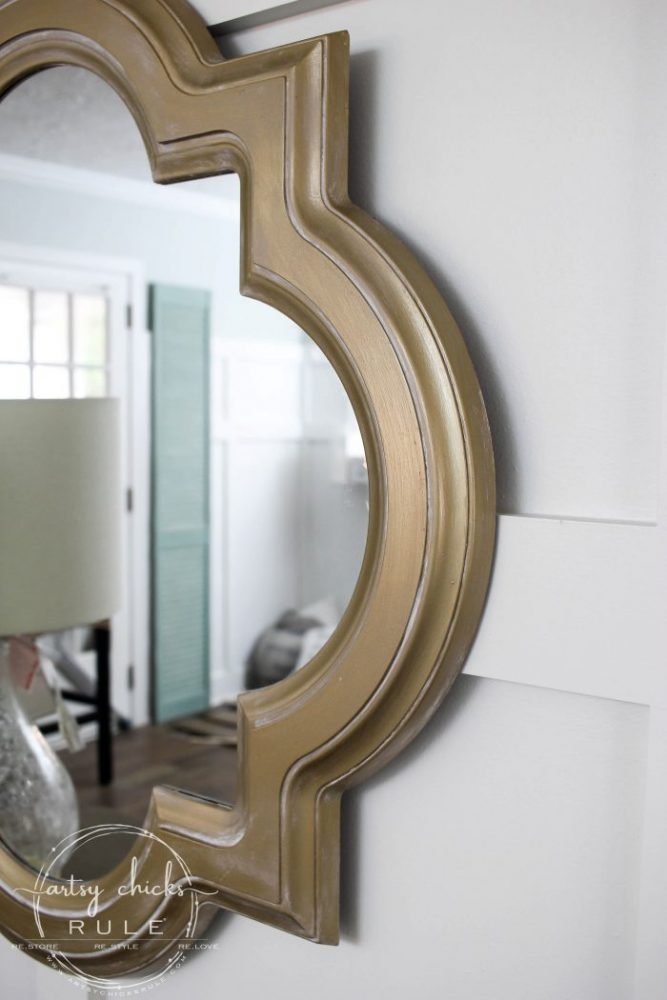 Otherwise, it was just so gold.
I wanted gold but not GOLD. If you know what I mean.
And I found a new lamp at TJ Maxx. Simple and understated.
The crackle glass is so pretty!
I really love this effect for softening gold pieces AND it's perfect for the more relaxed part of the "coastal" in my "coastal glam" theme.
Such a simple way to update your decor.
The next thing probably getting changed is this dresser….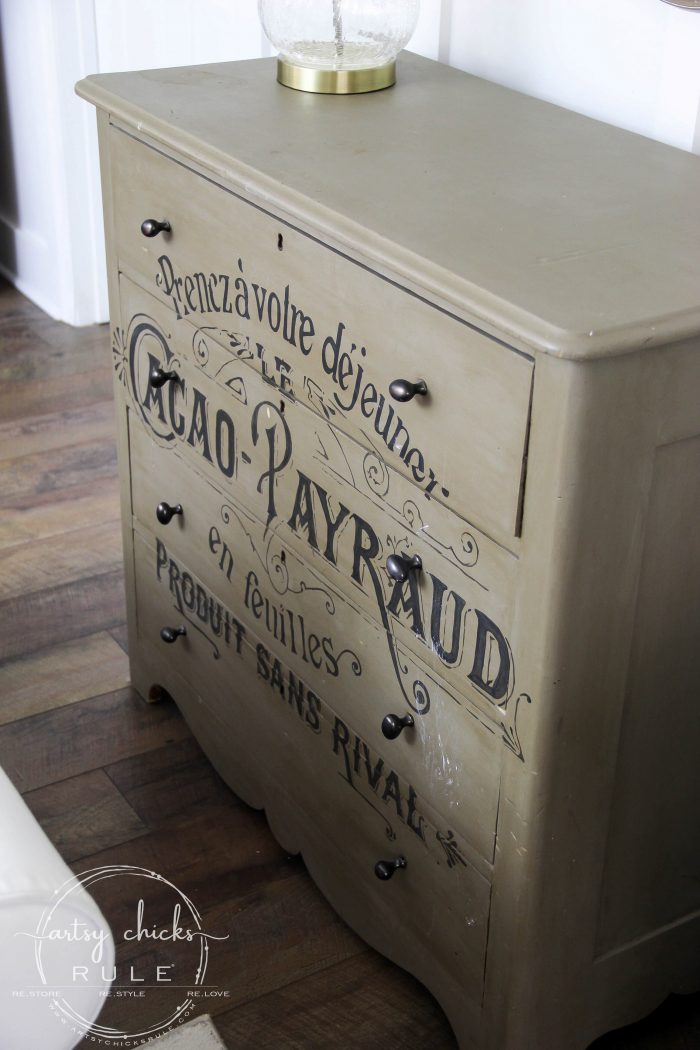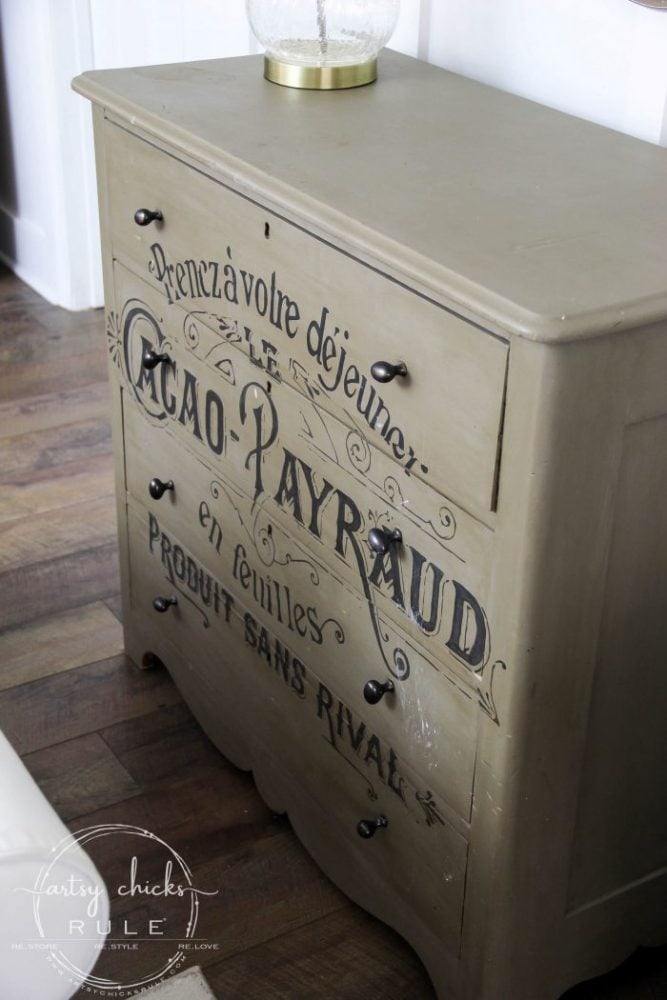 It's a little worse for wear and needs some loving. I painted it over 6-7 years ago and actually shared this one on the blog at one time. It's painted in Coco Chalk Paint and I hand-painted the French graphic on the front.
It no longer fits my style, sadly.
And it does pain me to think about it but I'm considering removing the paint and taking it back down to the wood.
I know, I know, all that work! But this dresser is a keeper so I can't just sell it and get something else for this spot and here's why….
The dresser is one my husband and I found in the garage of a home my mother-in-law owned and had rented out. We were young and had a baby on the way.
This dresser came home with us to be the dresser used in our daughter's room.
It then was also used in our son's room too! So this dresser stays.
So what to do? You give the dresser a makeover, that's what!
I want to see some of that pretty wood grain I remember. I plan to give it some sort of white-washed look. (I'm really not stuck on that, lol, I know everything seems to be white-washed around here lately but that is the only way I can describe what's in my head for this piece)
UPDATE!! See this dresser in a white stain now, here!
Stay tuned as I hope to share it for next week's Trash to Treasure post on Tuesday. If I can pull it together in time!
Next up, I finally found a rug for the family/living room.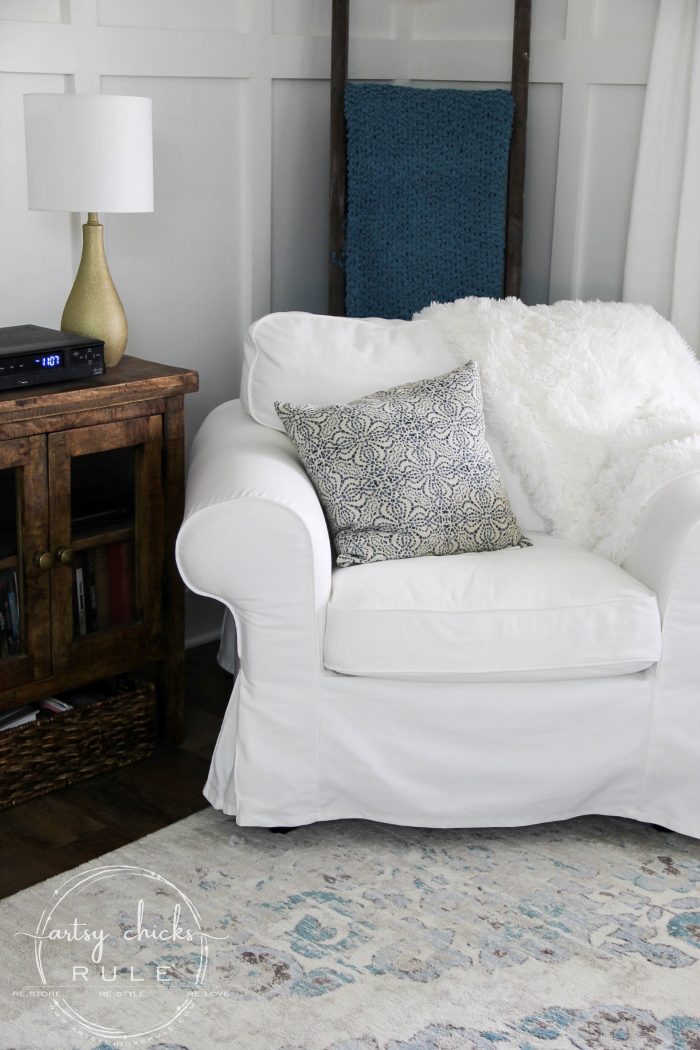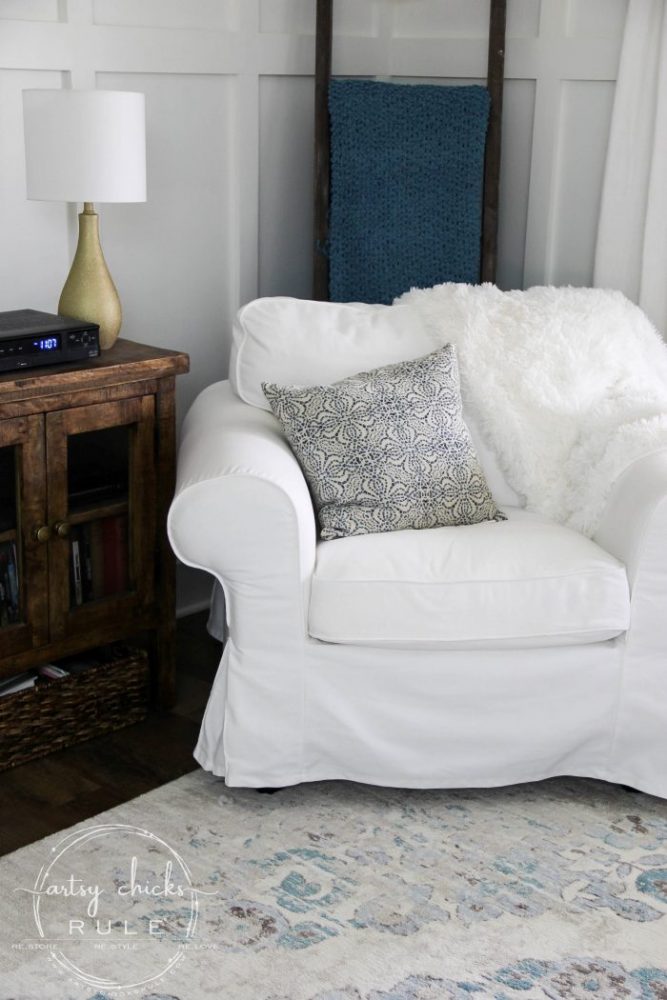 I love it and it didn't break the bank! Which I need in here as we spend most of our time in this room and so does the pup! lol
You can find the rug, here. (I got the 9 x 12)
It's so soft and has a lovely faded design with a mix of blues and browns.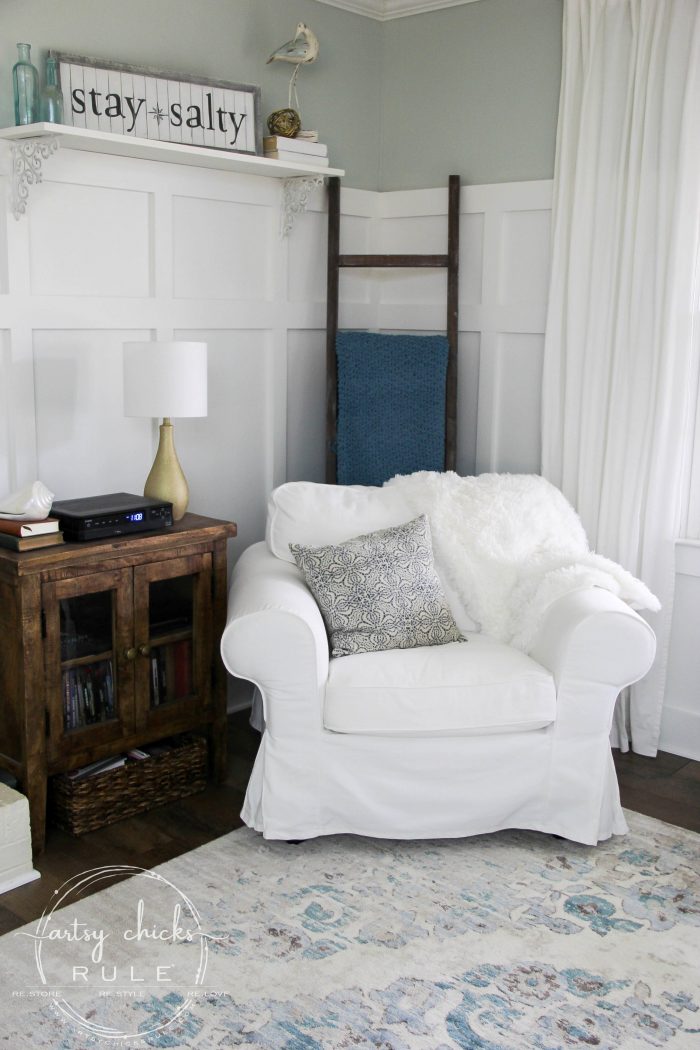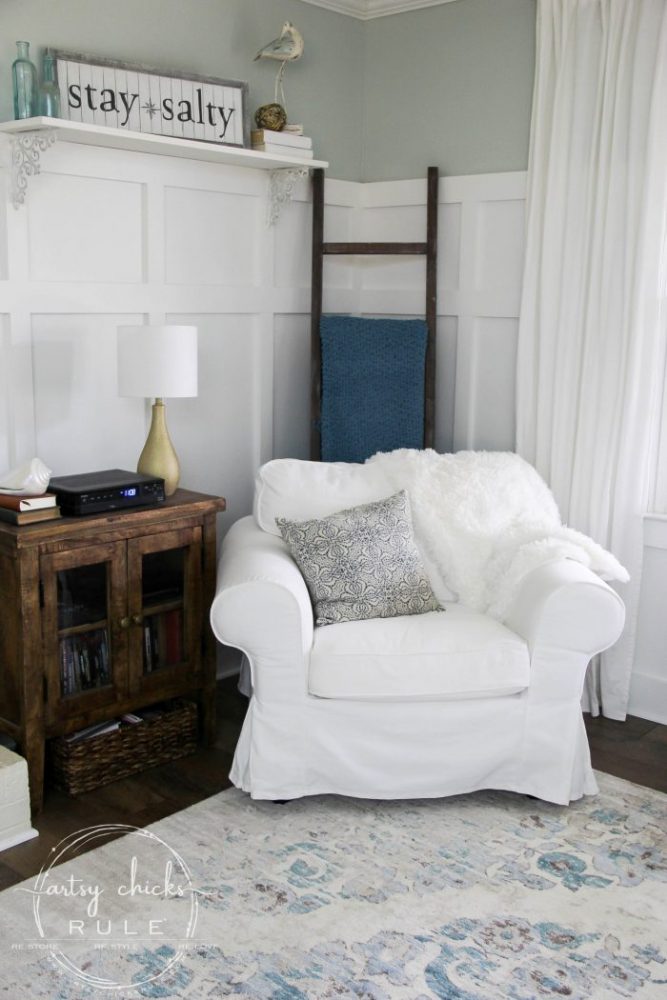 I also replaced my colorful no sew curtains with these Ritva curtains from IKEA.
You can also find them on Amazon here, but they are cheaper directly from IKEA!
I love them. They have the look of linen but at such a great price. They are just beautiful.
I went with off-white curtains because I wanted a little more flexibility on rug and pillow choices.
When you have curtains like I had in here before, well, they are the star of the show! lol
Everything else needs to be tamed down to go with them.
And I was just ready for a change. (I didn't get rid of them though, they are up in my closet because I am sure I will use them again at some point!)
Okay, and let me just break here for a moment to talk about these curtains.
If you decide to order them, don't send them back because they are too yellow.
If you follow along with me on Instagram, you might have seen this whole deal in my stories as I was going through it. ;) (you can still see some of it on my "decor" tab over there)
I almost sent mine back because they were surely not "white" as described. I wouldn't have even called them "off white".
I would have called them "ivory yellow".
So instead of sending them back, I decided to wash and bleach them. Just as if I were doing a load of whites, nothing crazy excessive. ;)
2 times.
Yes, 2 times in a row, without drying.
And they got so much whiter! I was thrilled, to say the least, because I really loved the curtains.
I actually still can not believe how much whiter that made them.
They might have been just fine after only 1 wash, but I didn't want to take any chances!
So that's just my FYI about these curtains in case you give them a try.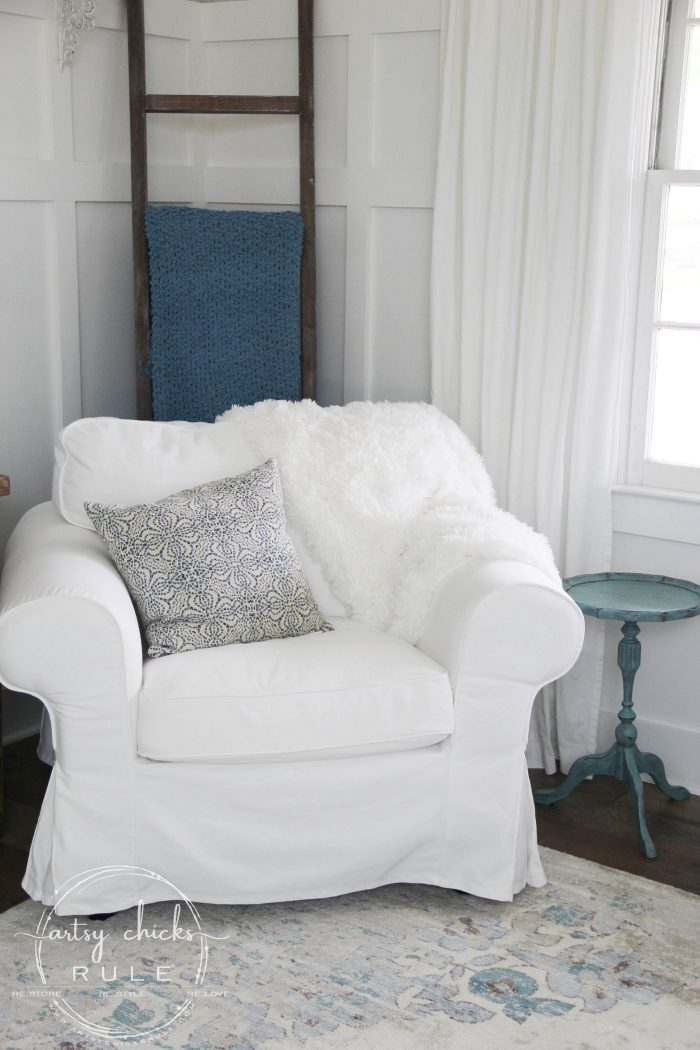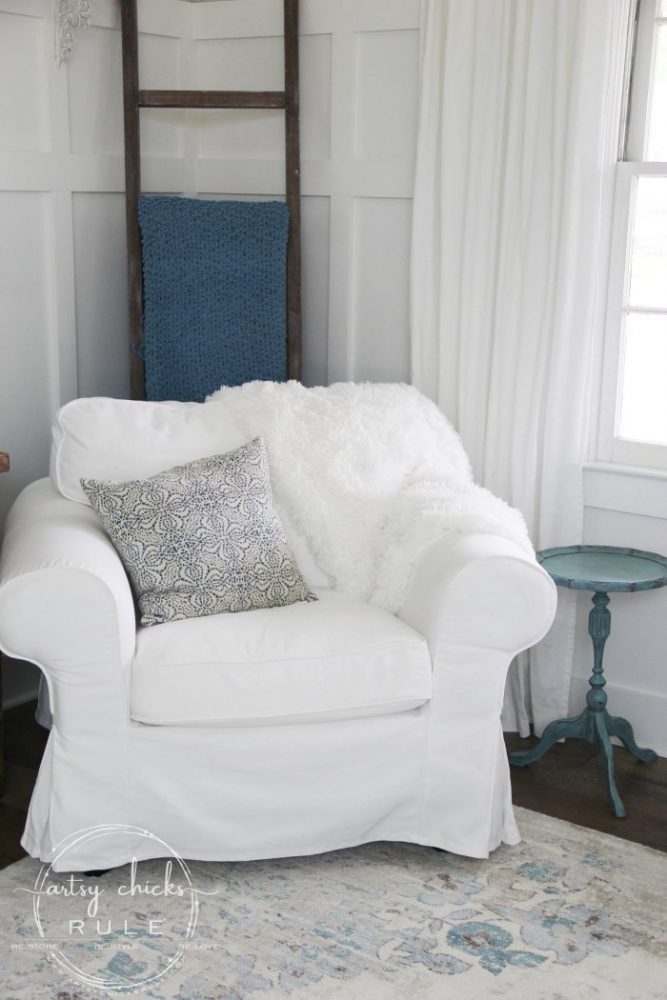 Info on the white furniture can be found in this post.
Lastly, I added a bit of greenery to my built-in shelving.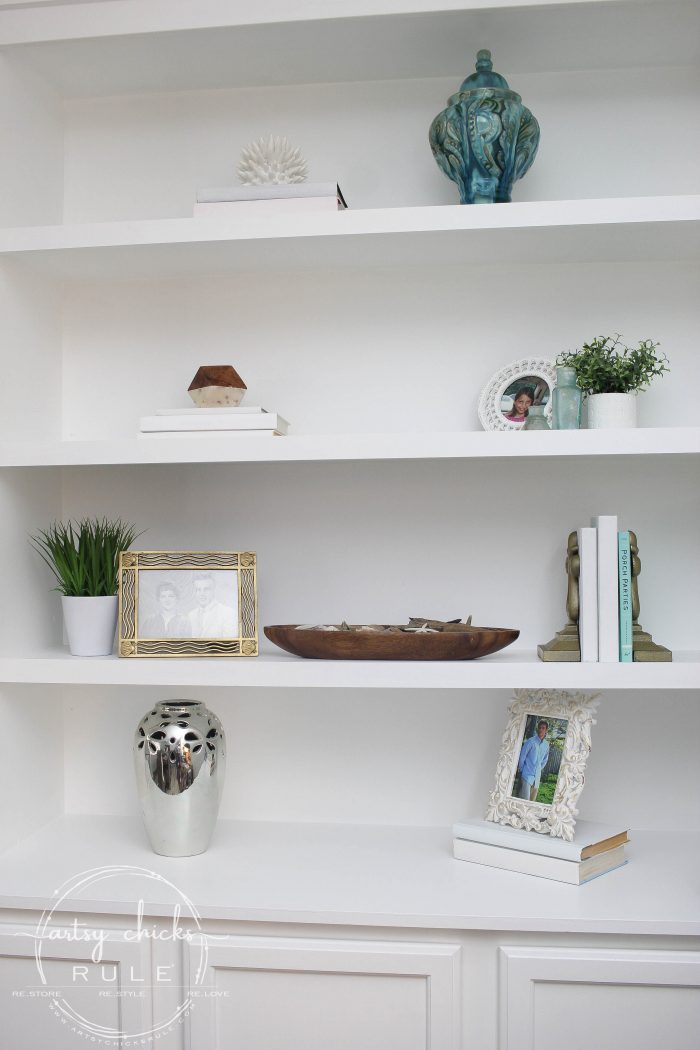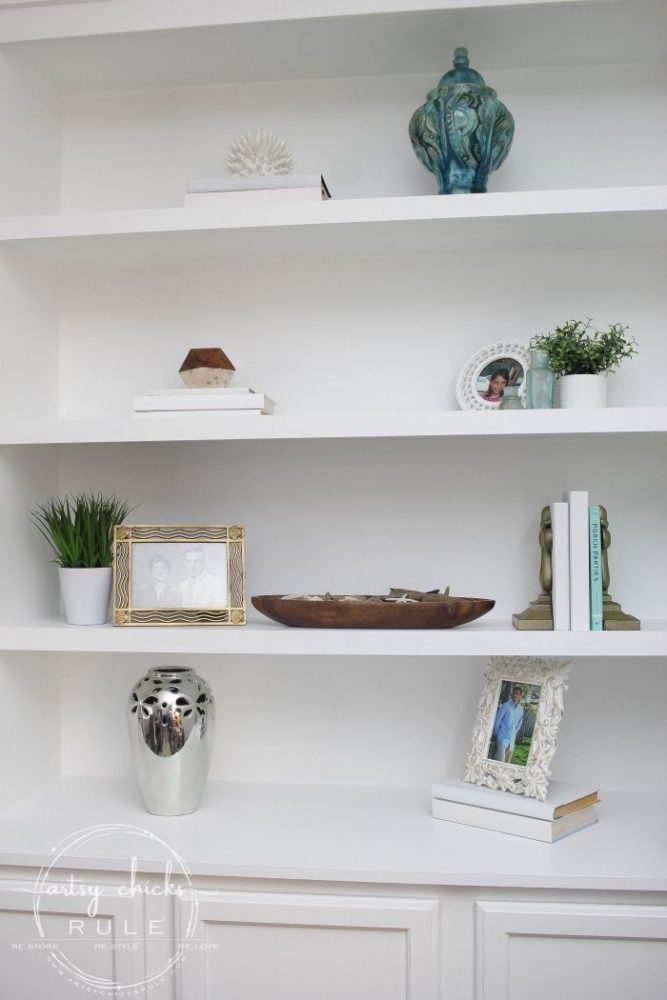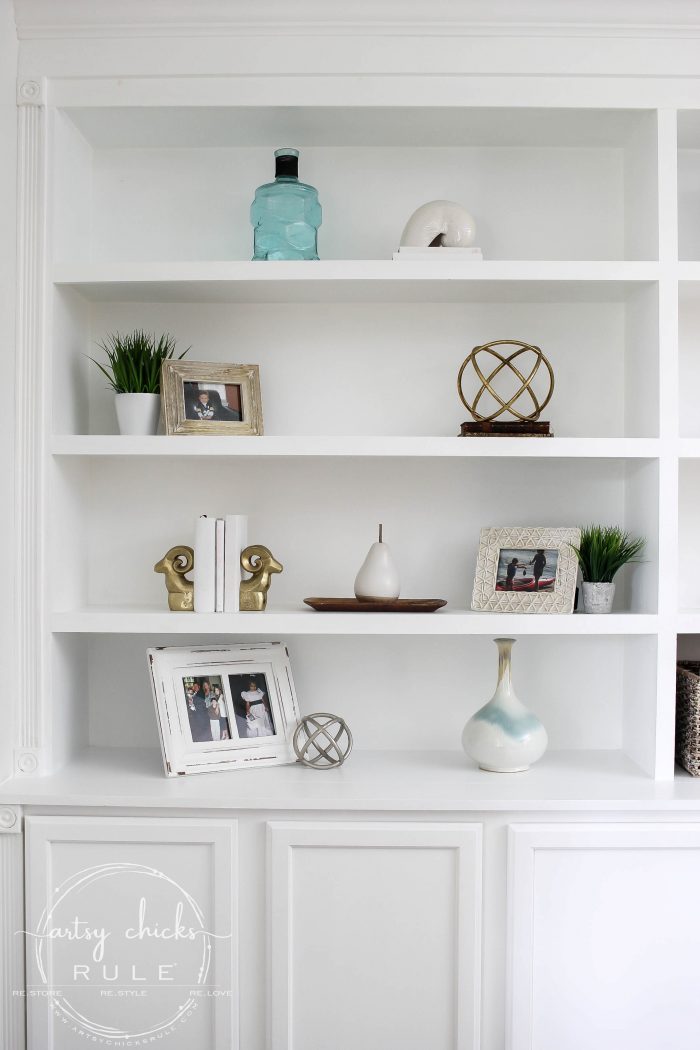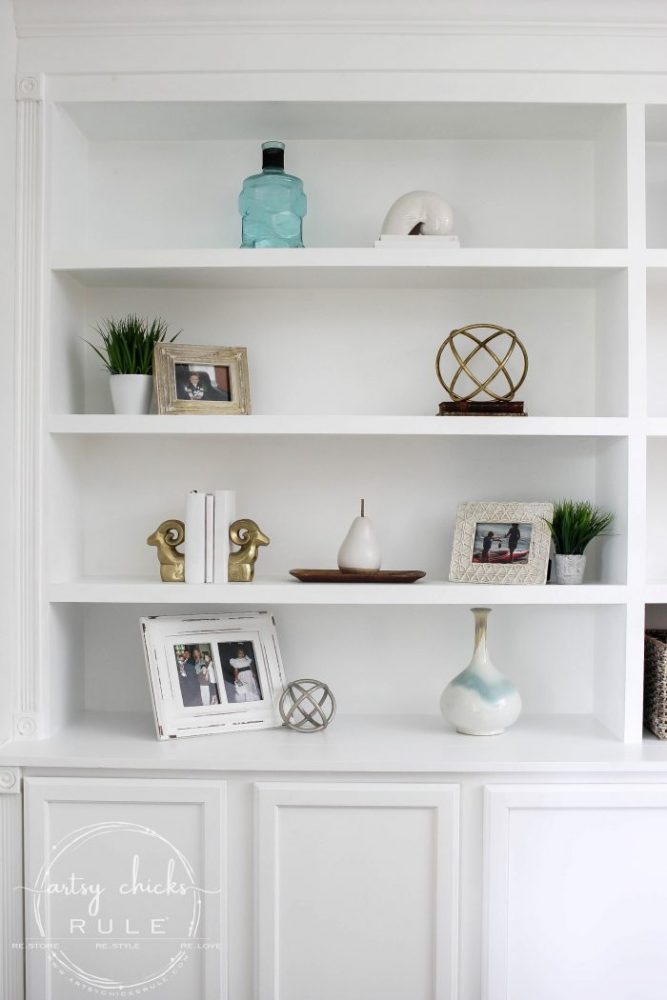 I just used what I already had on hand.
I have a feeling I'm not done tweaking them so they may look a tiny bit different once I do the dining room reveal.
And…I attached the new hardware today! Yippee!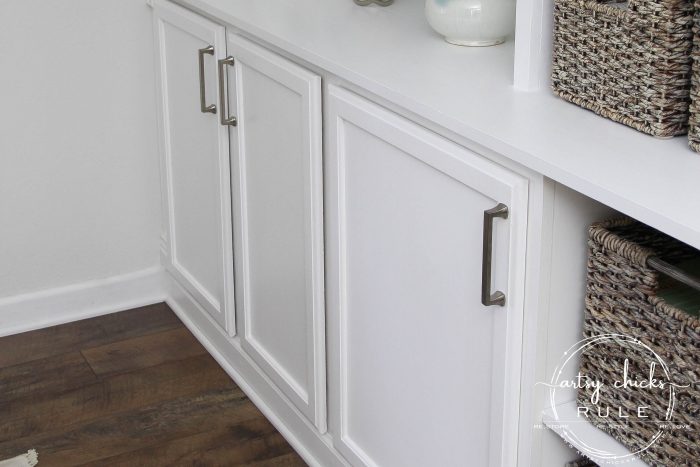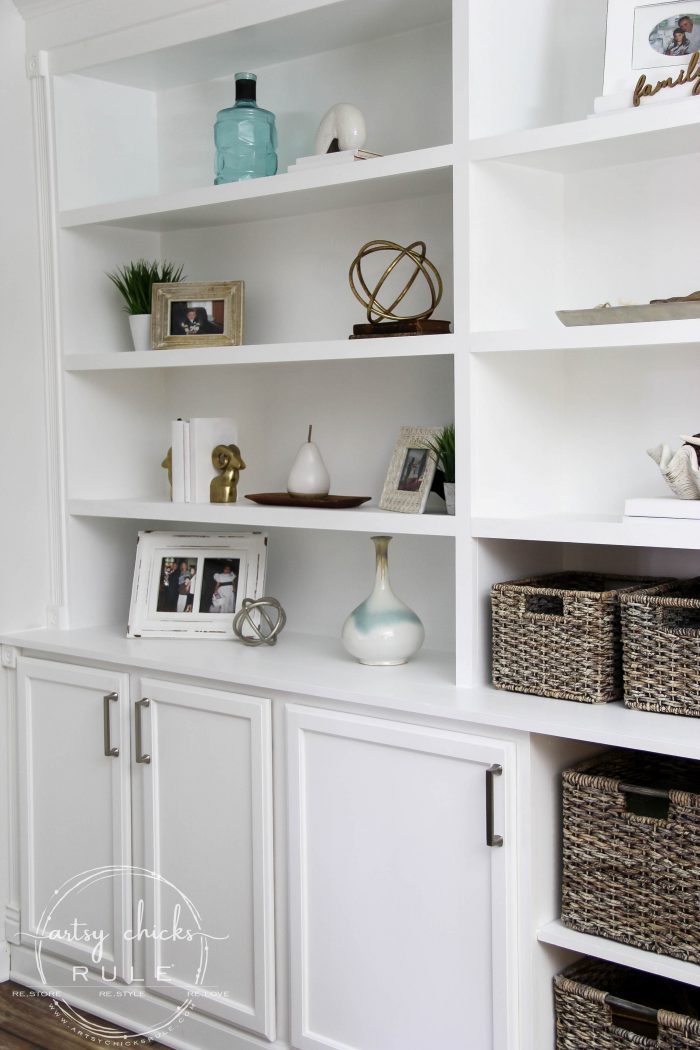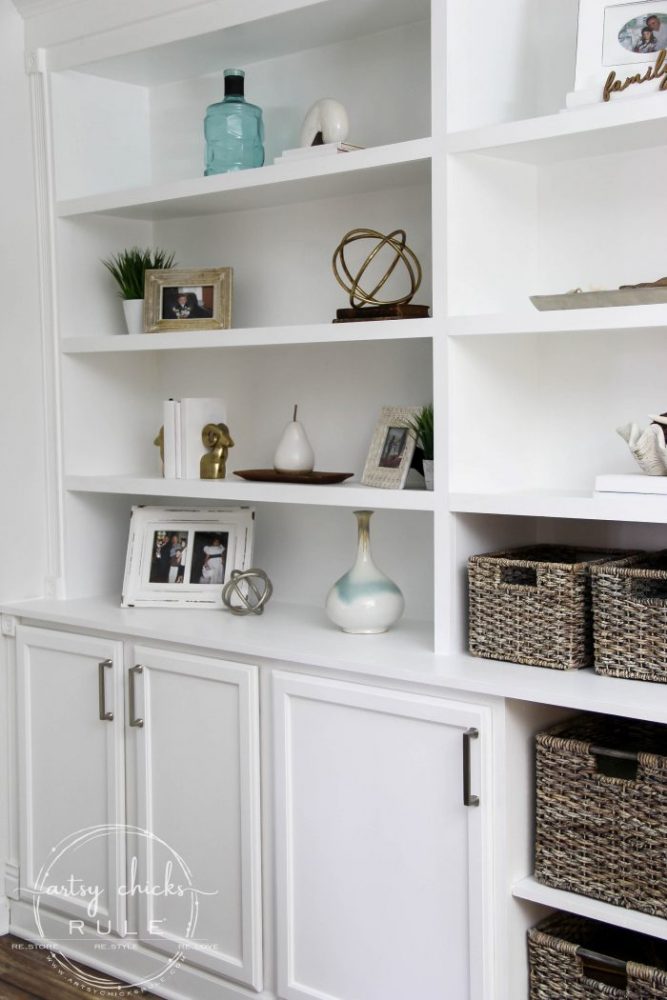 Up close…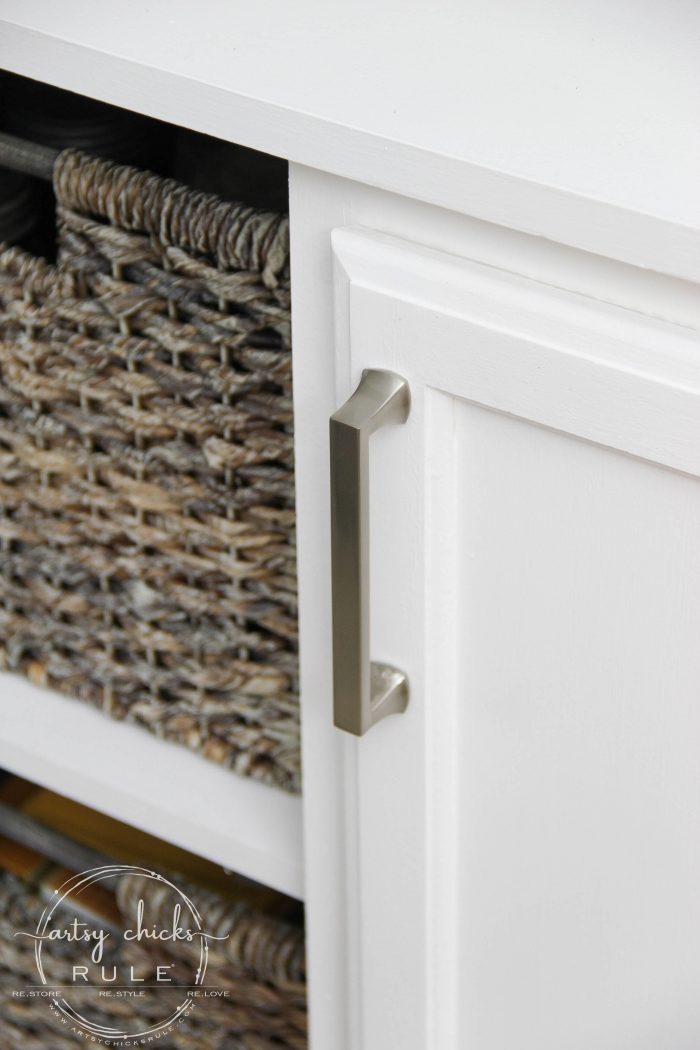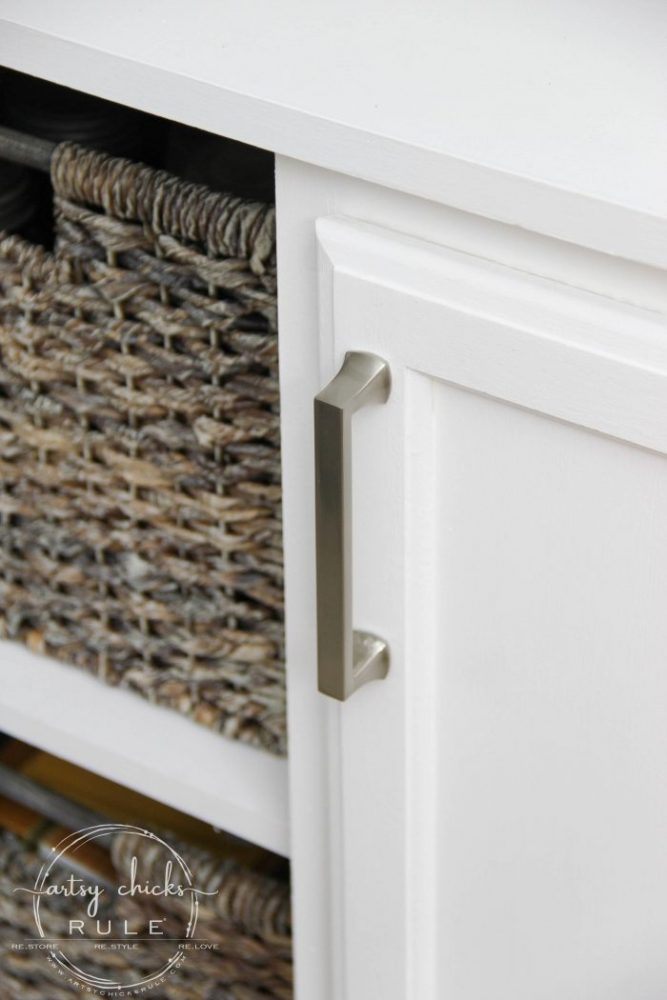 I'm loving them.
You can find them, here.
That's it for the updates this week! I'm winding down on everything around here so there will be several reveals this month, yay!
And then Christmas decorating followed directly behind.
I've said it so many times, but do you have old decor that you once loved? Does it just not go with, or "wow" you anymore?
Update your decor, change it up! Make it new again and go re-love it once more.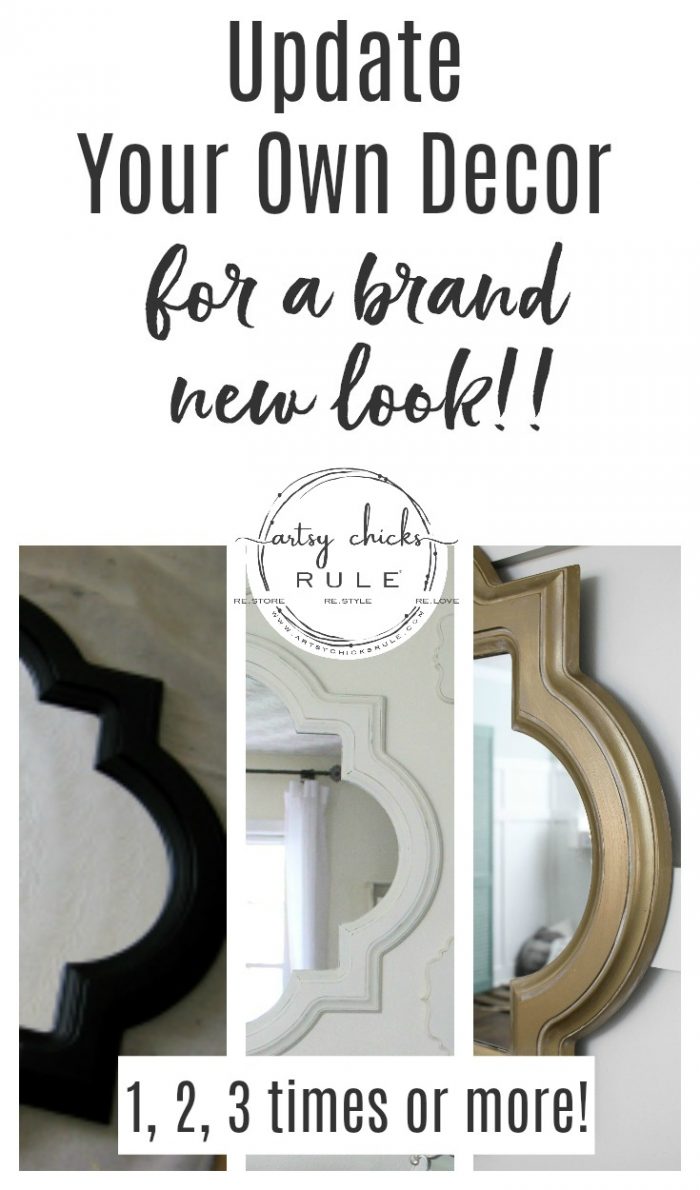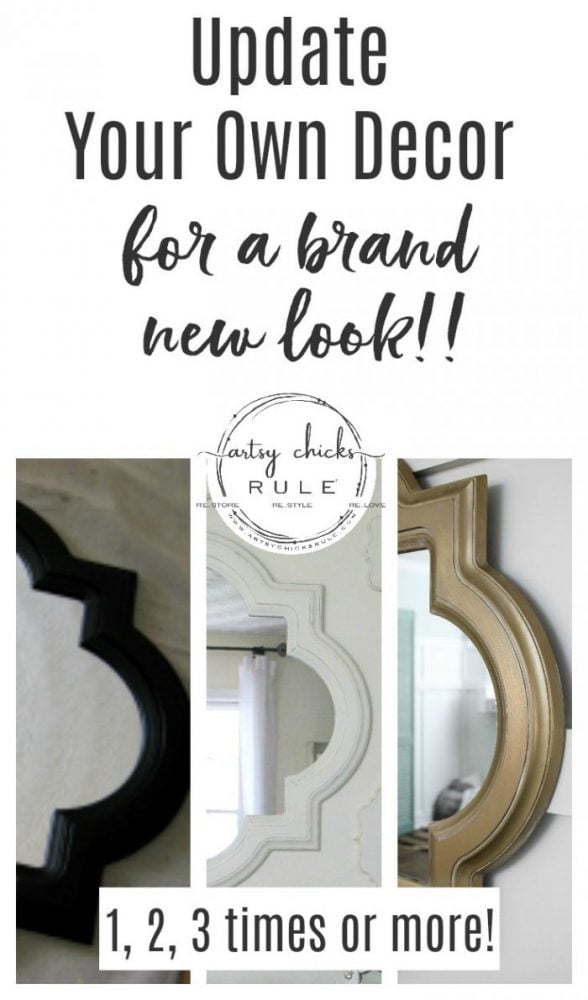 Be sure to check back on Thursday as I have a special surprise for you!!! You don't want to miss it!
Christy and I are getting together and sharing something we think you will like! (a big ole giveaway of some of our favorite things to celebrate hers and my blogiversary, 6 YEARS for us both!)
See you Thursday!
PLUS!! Talk about updating, you don't want to miss this huge makeover coming next week!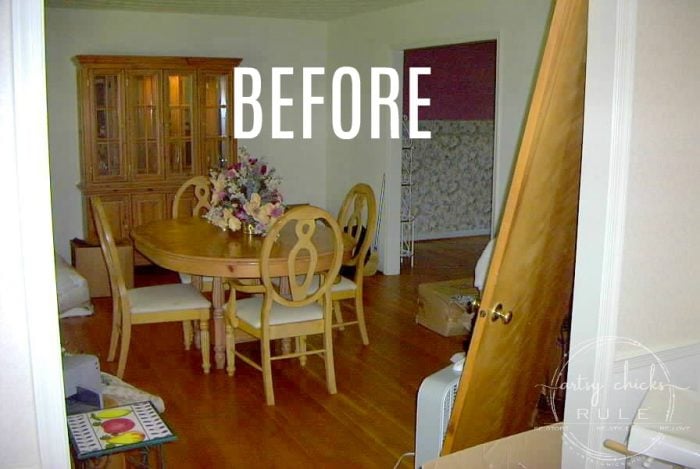 UPDATE!! See it now, here!!!
xoxo