How To Whitewash Metal (lamp base and shade makeover!)
This post may contain affiliate links. Please see disclosures here.
Today we are talking about how to whitewash metal AND sharing another lamp makeover!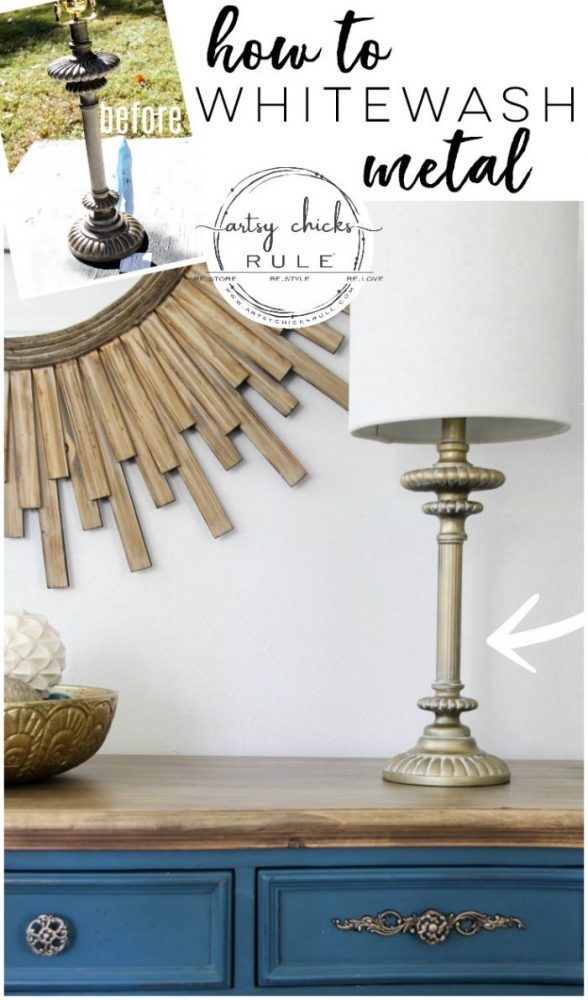 So I've said it a million times, well maybe not a million, but a lot!!
If you are searching and searching for something and can't ever seem to find what you are looking for, but come close, grab it, and run. lol
Seriously, sometimes that exact thing you are looking for is just elusive.
Don't settle.
Bring it home and give it a mini makeover instead! Then you can have exactly what you were looking for.
Win-win!
I did the same thing recently when I couldn't find a table for our entryway/foyer.
I found something that would fit (that was the main struggle) and I loved the style … but it was the wrong color.
I brought it home and gave it a mini makeover and now it's perfect.
You can see that project, here.
And that's exactly what I did with these lamps I'm sharing today.
Which started out like this…..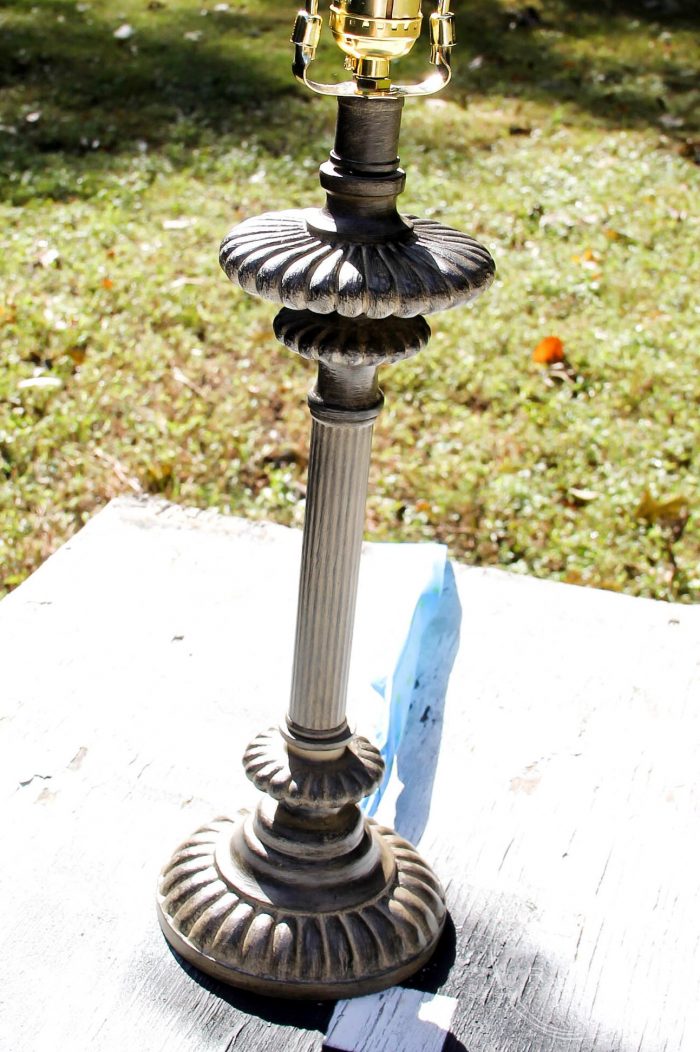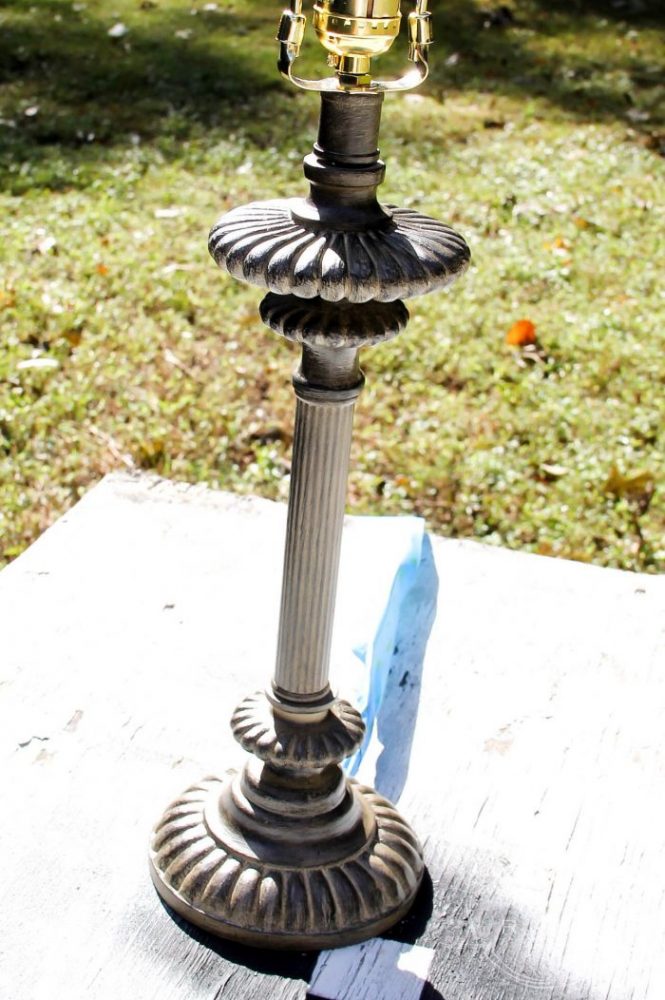 Not bad at all.
Just not exactly what I had in mind.
They were sort of bronze-y with a mustard/yellowish wash effect.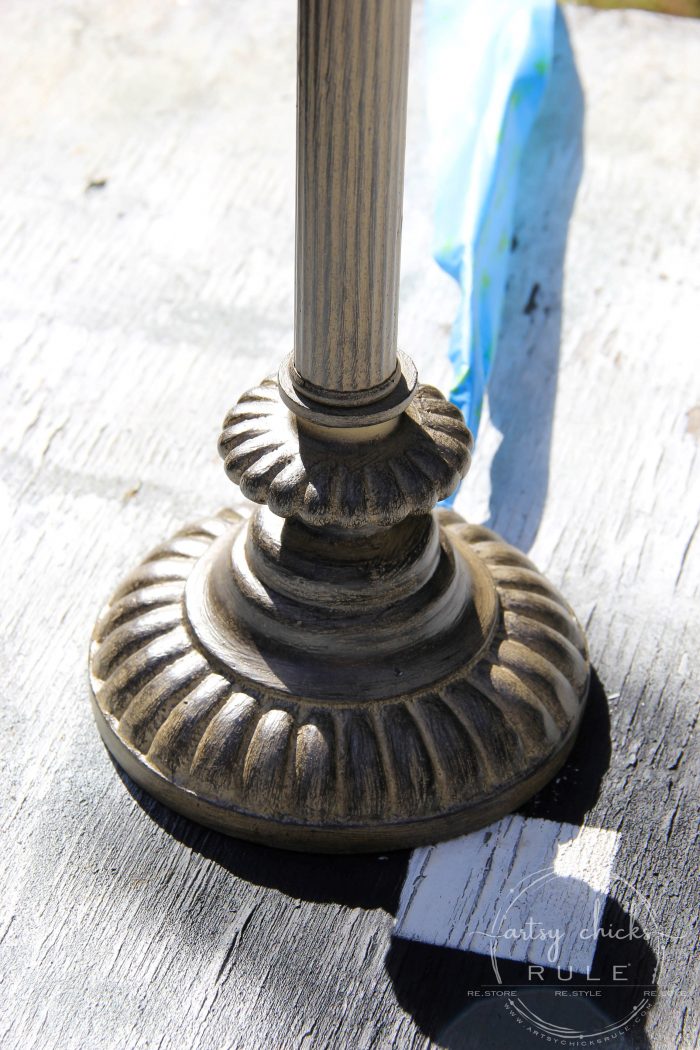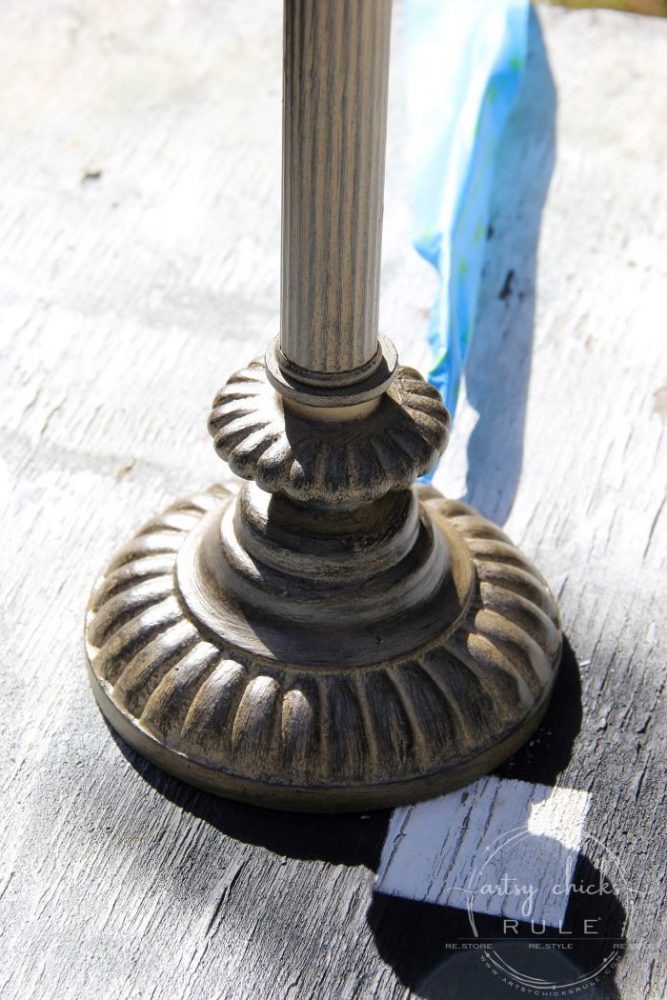 They would have matched my "old" Aubusson blue dresser, first makeover perfectly!
But not this latest makeover. (<<< see it here)
But I loved the style, height, etc., so I brought them home anyway. (there are 2)
I knew all they needed was a little makeover.
Before I share how to whitewash metal and the lamp makeover details, let me first say I had originally planned on something in a soft white for these lamps.
That's what I thought I'd put over my blue dresser because the hardware is gold-ish and I have a gold bowl in the middle.
I didn't want to overdo the gold.
But I decided to spray them gold and give them a whitewash instead.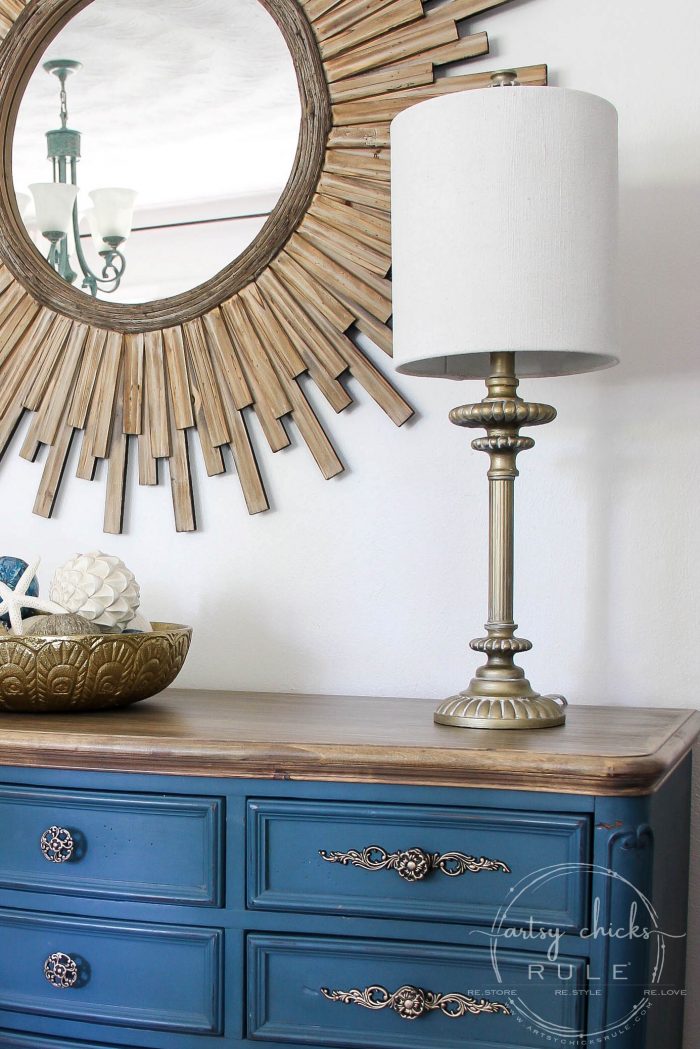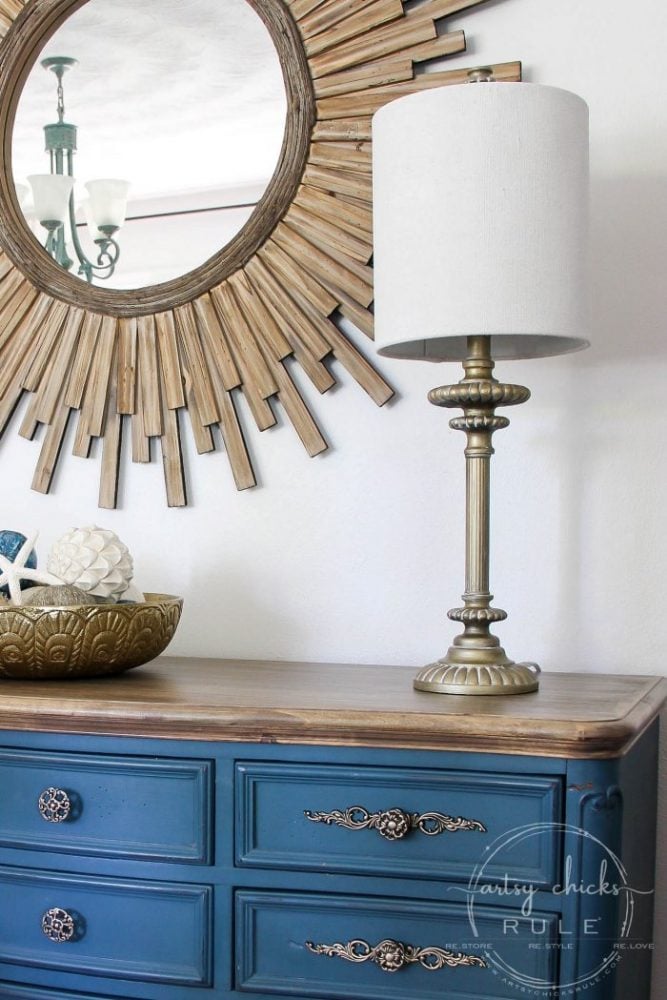 HOWEVER, I may not keep them this way. I haven't decided.
I might just add a little more white to the whitewash so less gold is showing.
I'm going to sit with them for a while like this and see how I feel.
But for the tutorial on how to whitewash metal, I thought I'd just show them as-is for now.
OH!! I'm also sharing what I decided to put up on the wall here.
I previously had a gallery wall of photos (<<< see it there), but decided to stay a little more simple this time.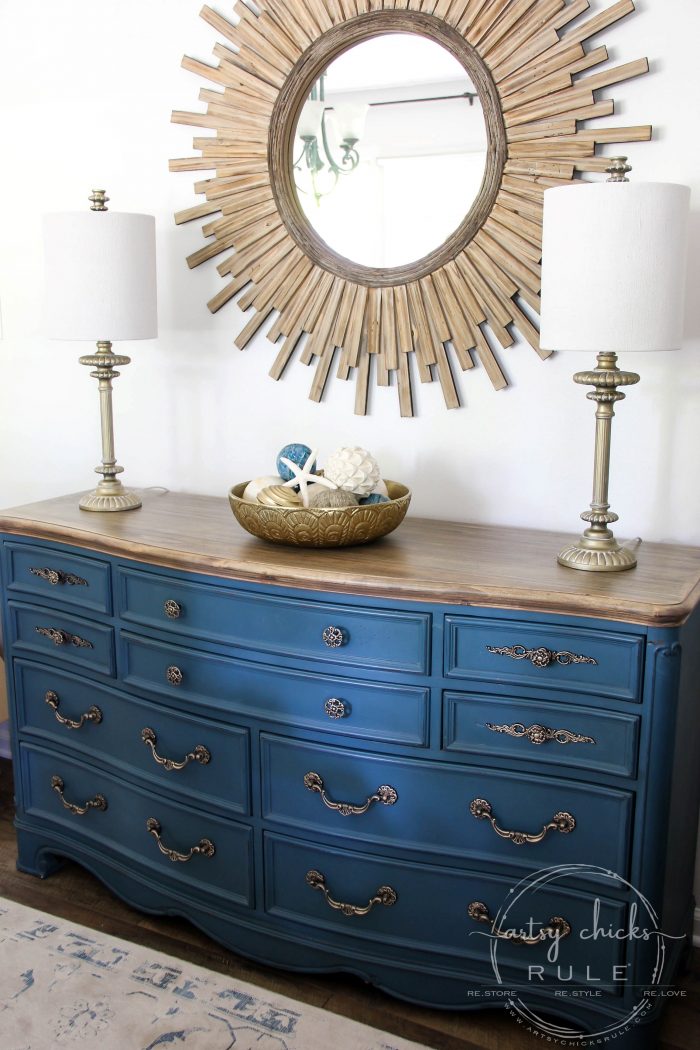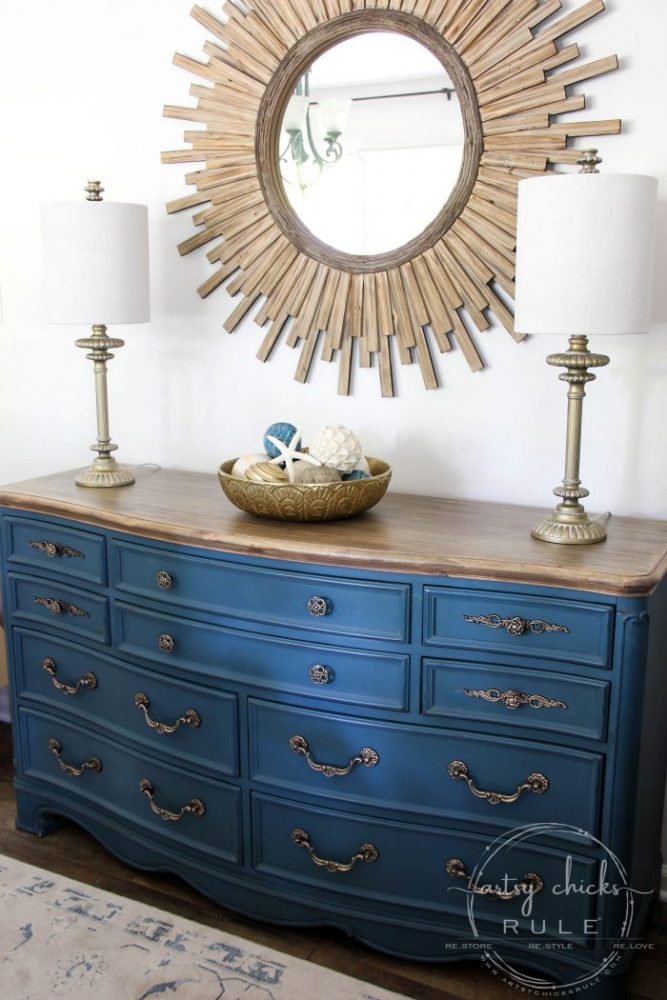 You can find this driftwood look, starburst mirror, here.
It goes on sale every once in a while, so if you like it, keep an eye out for it.
That's what I did, waited and picked it up on sale months ago. So glad I can finally put it up, that box was BIG and in the way!
(oh, and as you can see, this was one of the reasons the old, dark walnut top on that dresser was no longer going to work)
How To Whitewash Metal
I started out by spraying them with this gold paint.
It's one of my favorite gold paints. (my other fave is this soft, understated gold one)
This one is more of a pure gold without being too brassy or dark.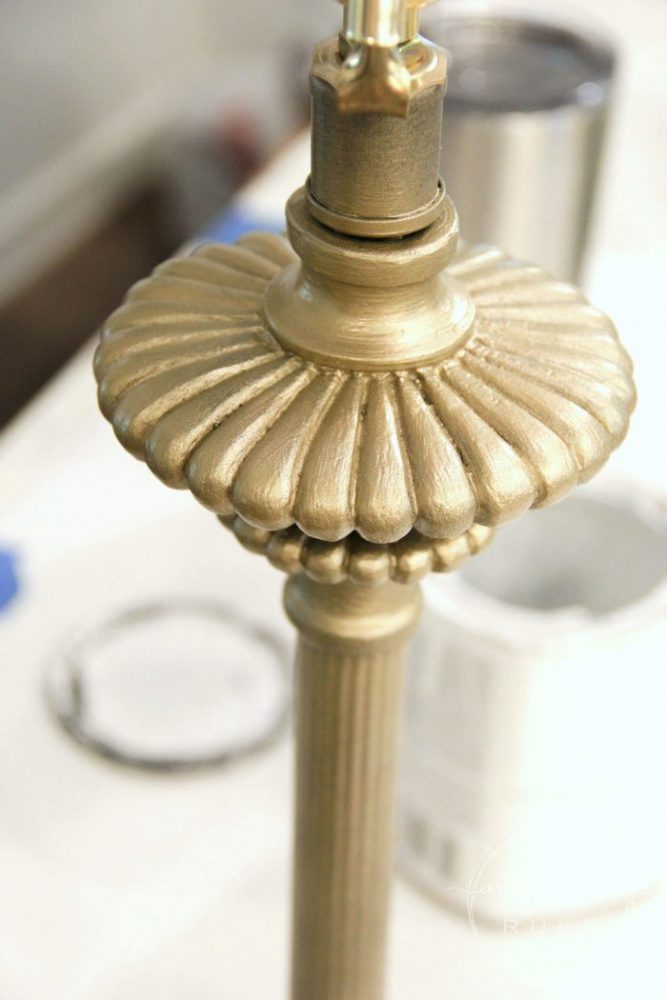 Once that was dry, I simply mixed up a little white chalk paint with water and applied it in the crevices with a small artist's brush, like so…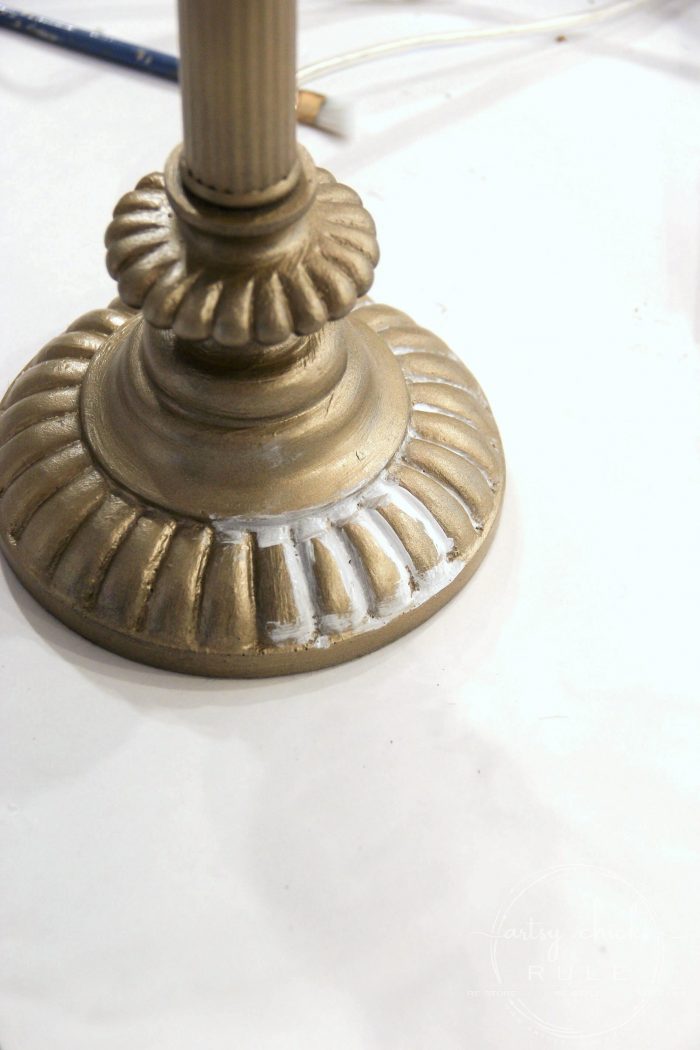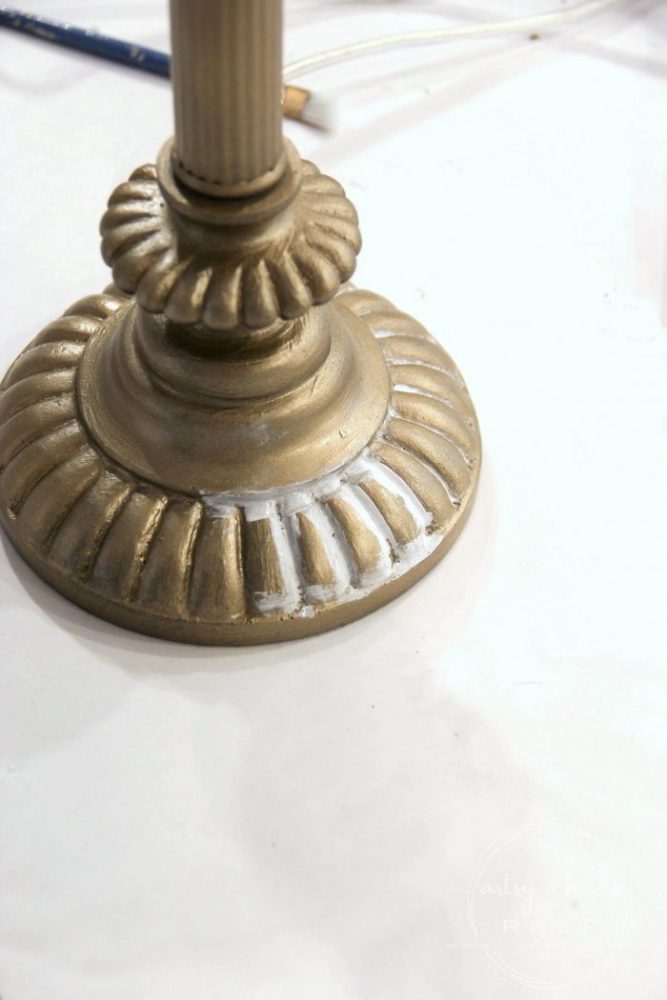 I think chalk paint works well for this. I would recommend it for this application.
This is the white chalk paint I used. I love it and use it all the time.
Next, take either a paper towel that is just slightly damp, or a soft rag, and wipe away most of the paint.
Be sure you don't wipe so much that you take it all right back off.
You want to leave some behind in the all the crevices.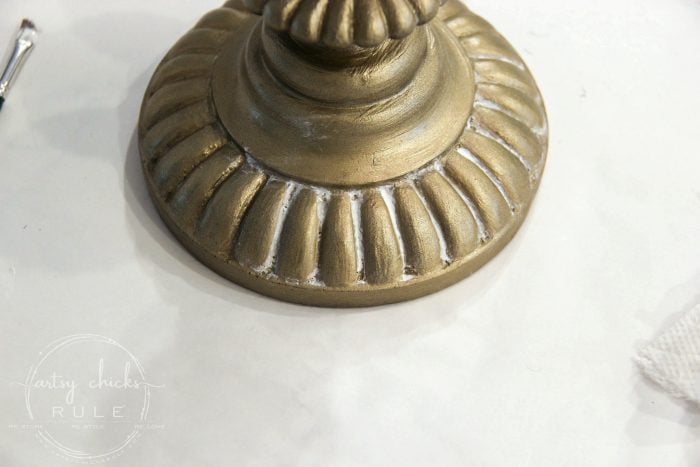 It's really simple!
After you have worked your way up the entire lamp, go back over it with a soft cloth to buff away any "chalky" finish.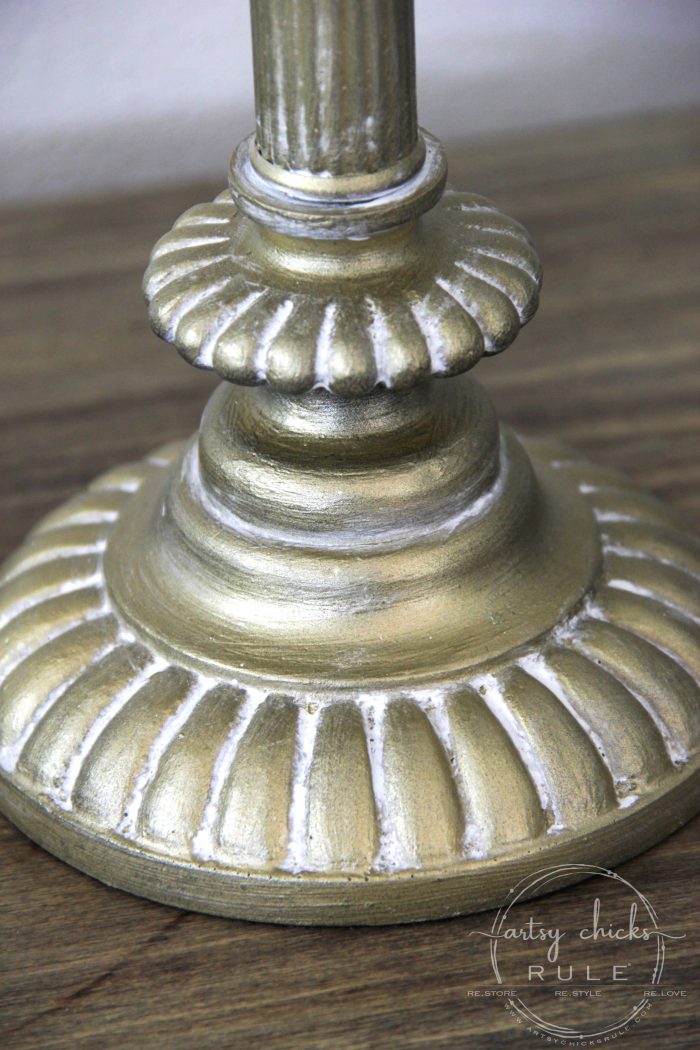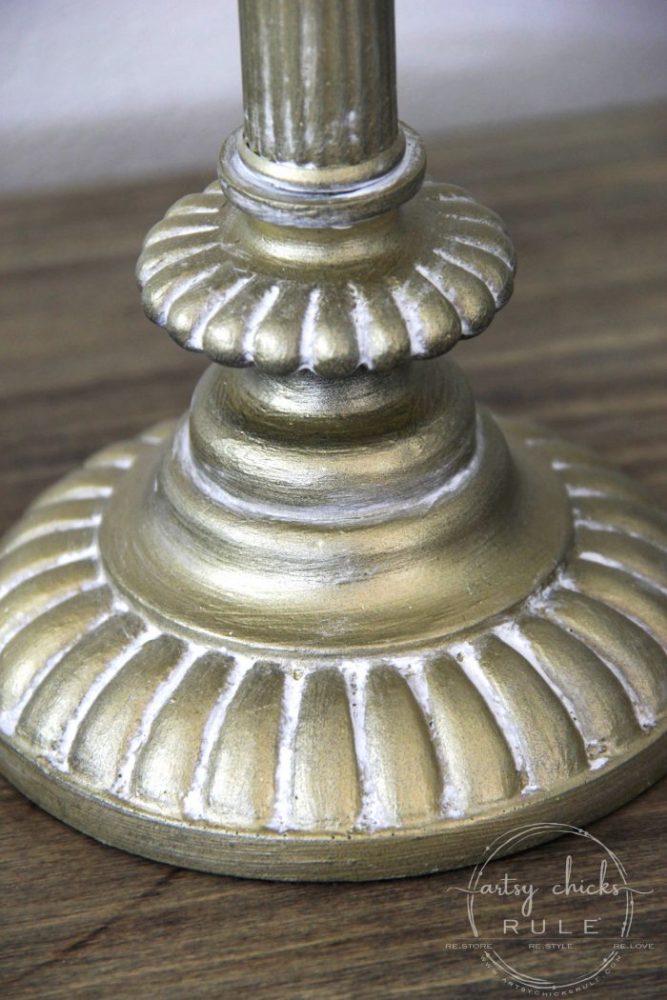 I didn't seal the white over the gold, I just left it as is. You could seal it with a spray or liquid poly sealer though.
For this space, I didn't really see the need.
Isn't that fun? I love the look. It's a little less "fussy" and more relaxed than straight gold would've been.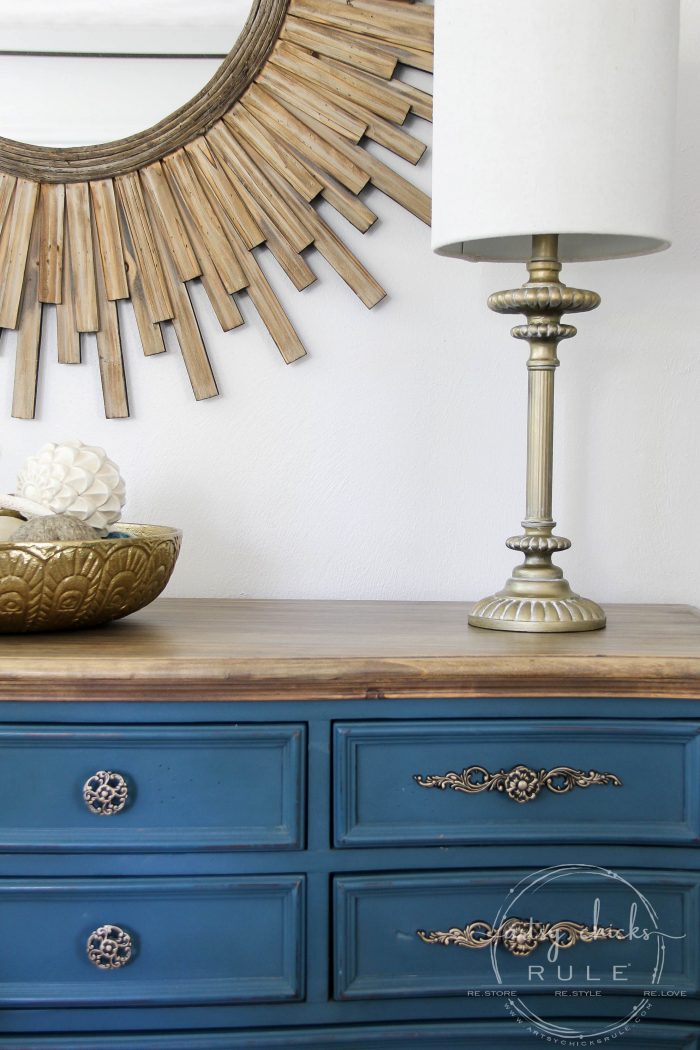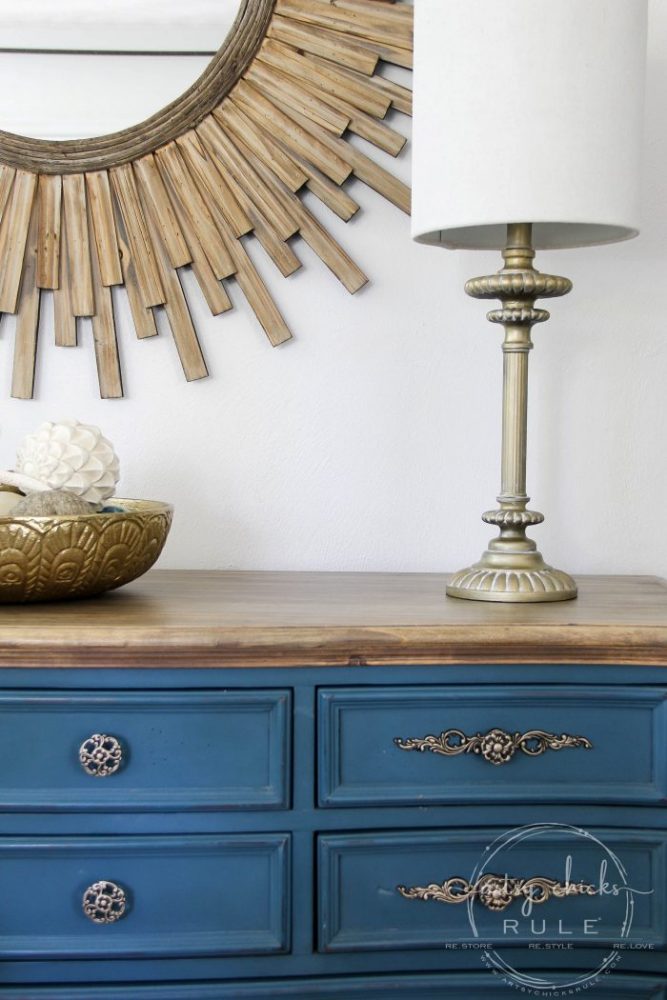 Oh but wait, that's not all I changed.
This is how the lampshades looked when I brought them home.
These are lovely but aren't really going to go very well with the gold…so I painted them too!
Hey, what can I say, I've been known to paint a lampshade or two (or 20, lol) around here!
I did it to my foyer light also, among others. You can see that post, here.
And heck, who am I kidding, I'll paint just about anything.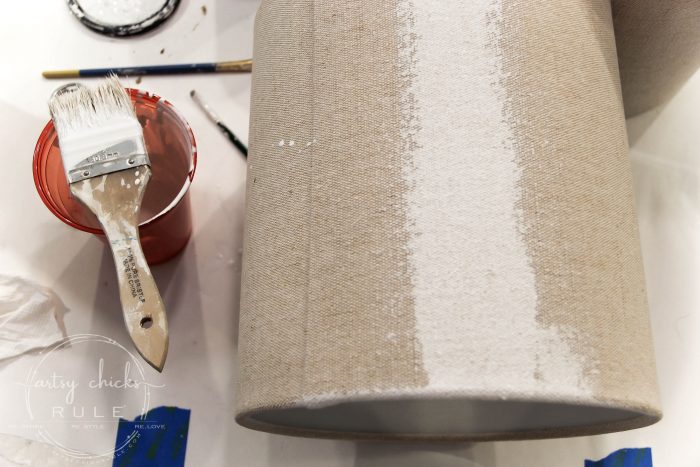 Mix up some of that same white chalk paint I linked above, along with a little water.
You want this to be more fluid so it soaks in, not lays on top thickly.
Continue all the way around until the paint looks even.
But remember, fluid paint that soaks in is key.
And don't forget to go back and get those rolled edges on top and bottom.
I don't add any sealer to these at all. Just leave them matte.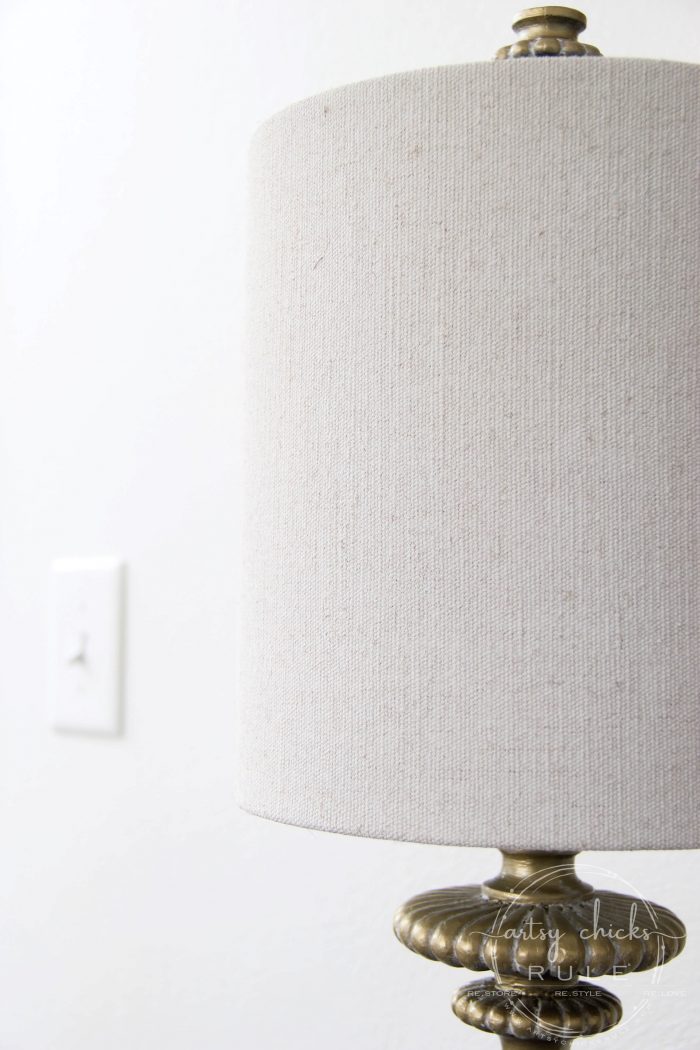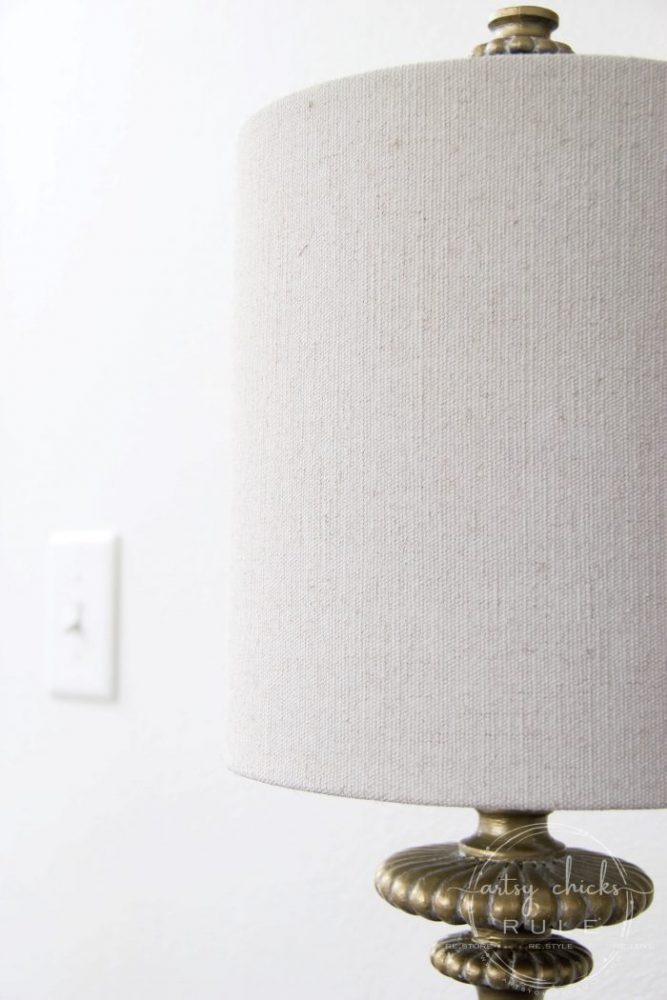 Isn't that a nice look? Do you see the texture??
That is what you get as long as you don't apply the paint too thickly.
Keeping it thin so it can "soak in" will give it the most authentic appearance.
I'm really happy with the more relaxed, less cluttery feel of this space.
Before, I had bunches of stuff on top and a wall full of photos. (you can see all that in the gallery wall link I shared above)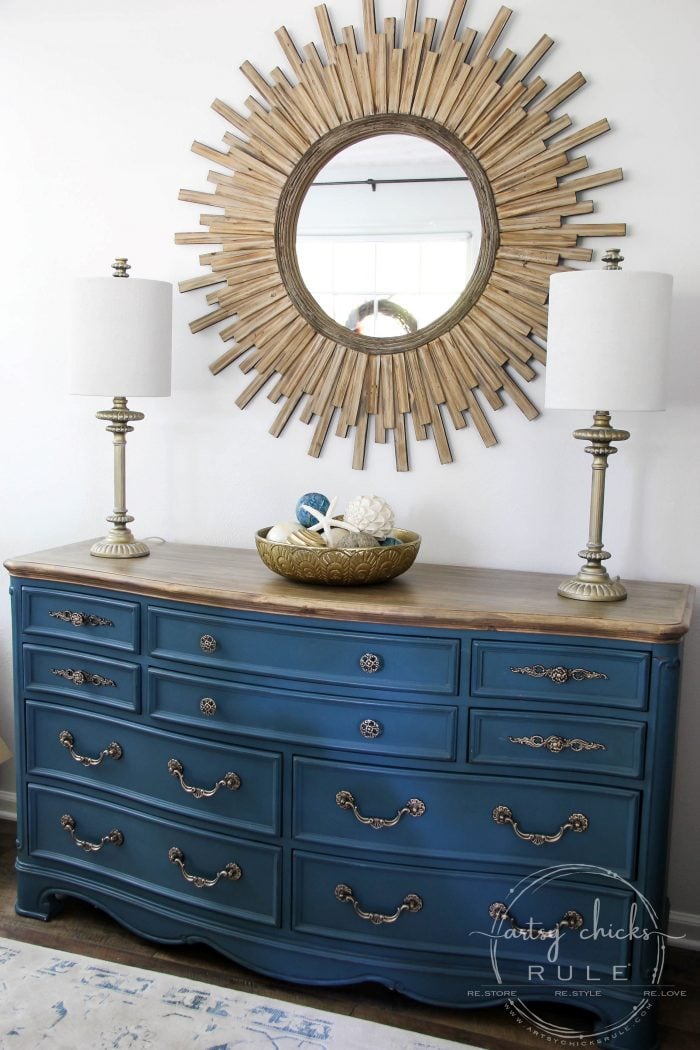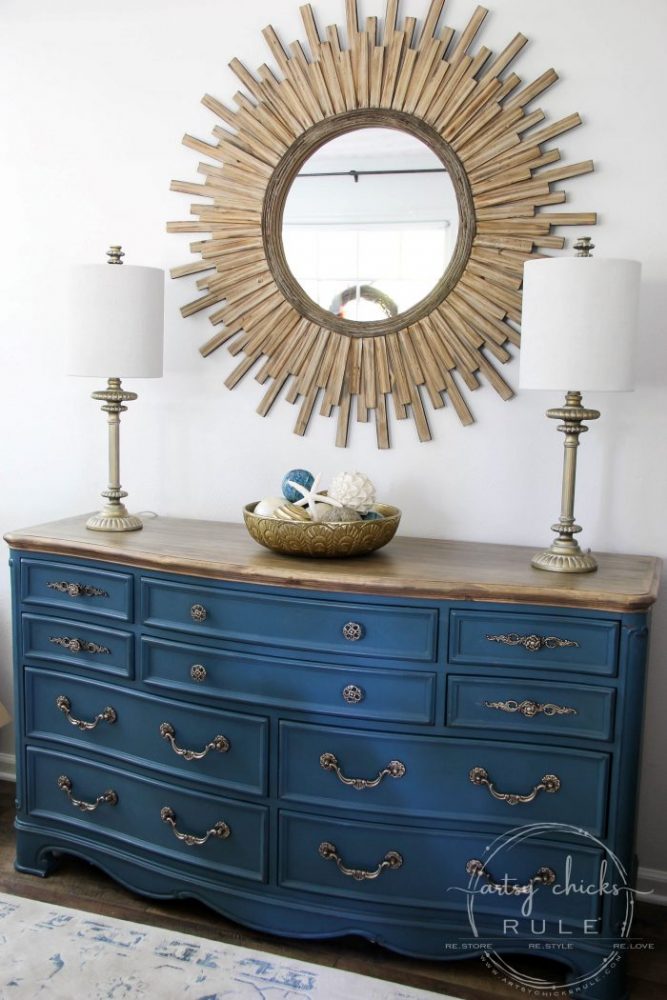 It's just refreshing to give a room, or multiple rooms, a makeover from head to toe.
Some new things, some old, some made over…again….so they feel like new.
These new lamps got a brand new makeover. Now they match my decor.
And at $24.99 each (TJ Maxx), that's not a bad deal.
I had a reader ask about how the shades look with the lights on. (and if they block light being painted)
I thought I'd share a photo I snapped with my cell phone the other night to show you!
This is at night…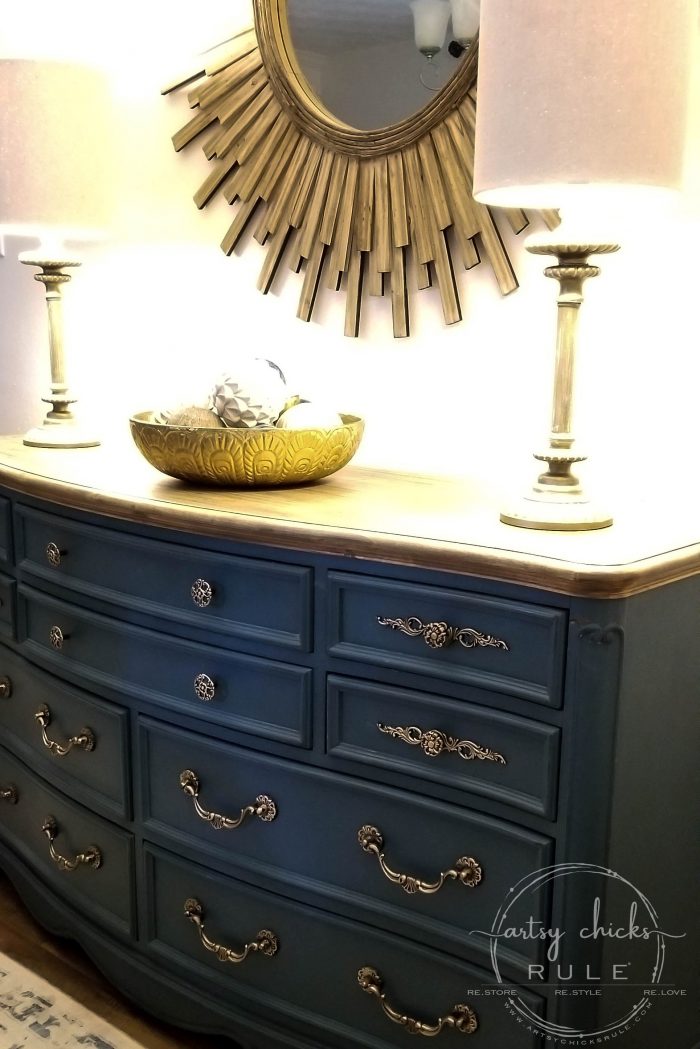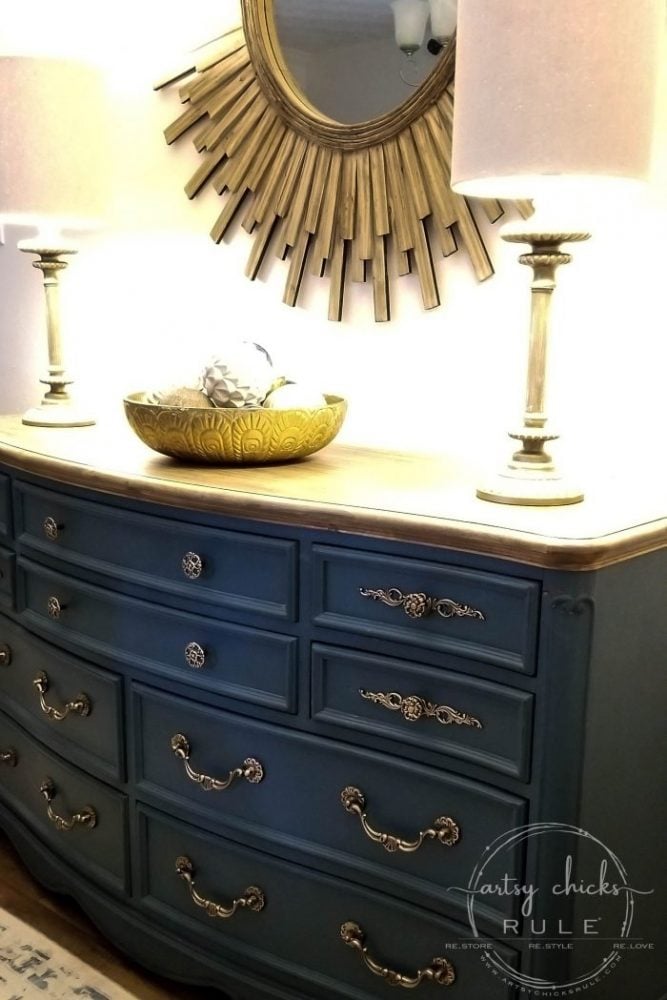 I think they are plenty bright. Probably about the same as they would've been unpainted.
Hope you enjoyed learning how to whitewash metal. It's fun to create these different looks with paint.
Pin it to save it!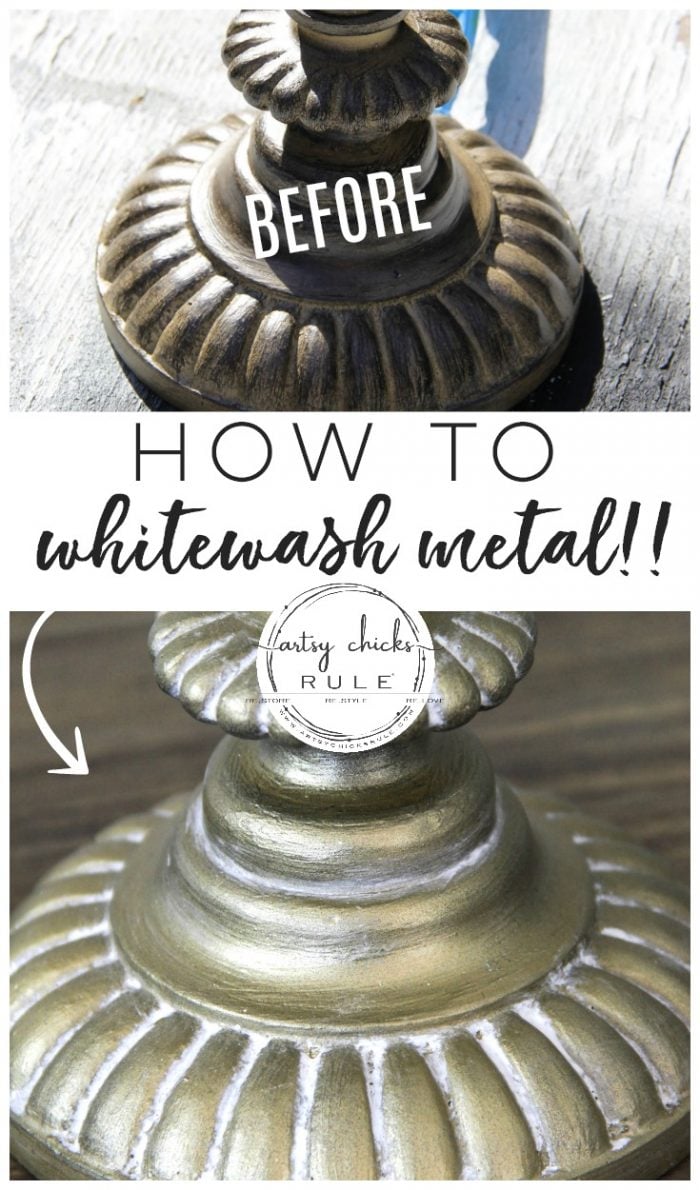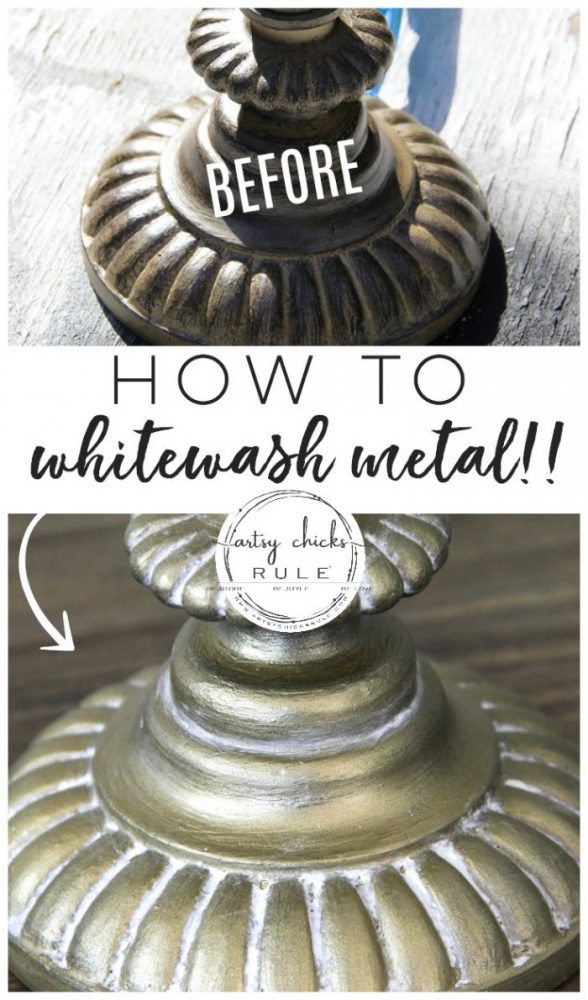 Check back next week when I share what I did with this! (yes this one was painted and I stripped it down to the wood!)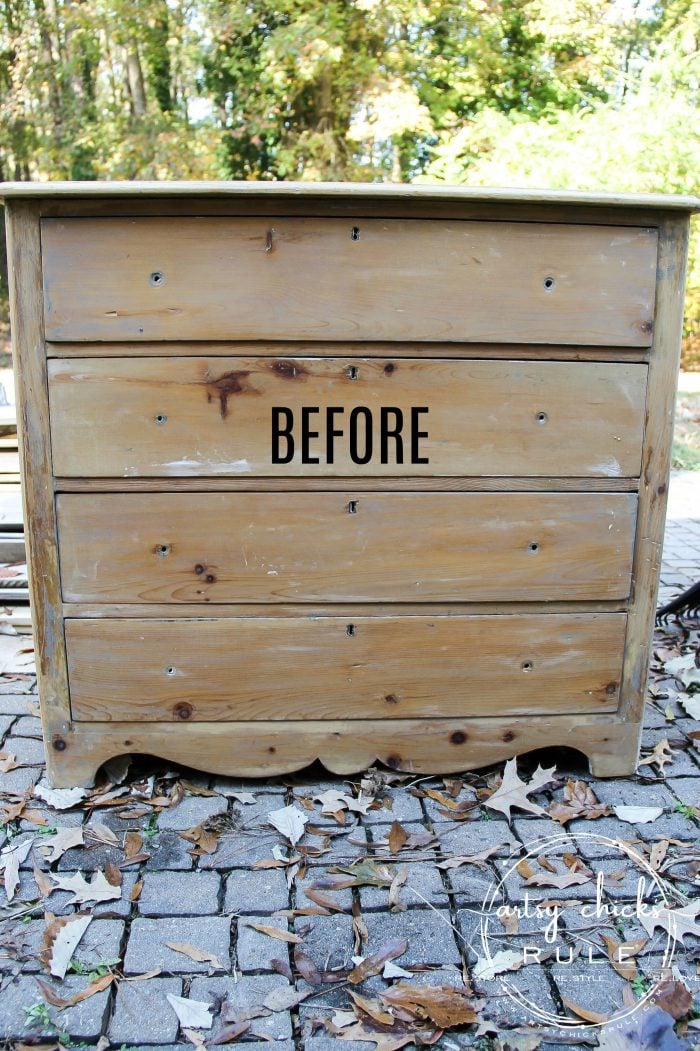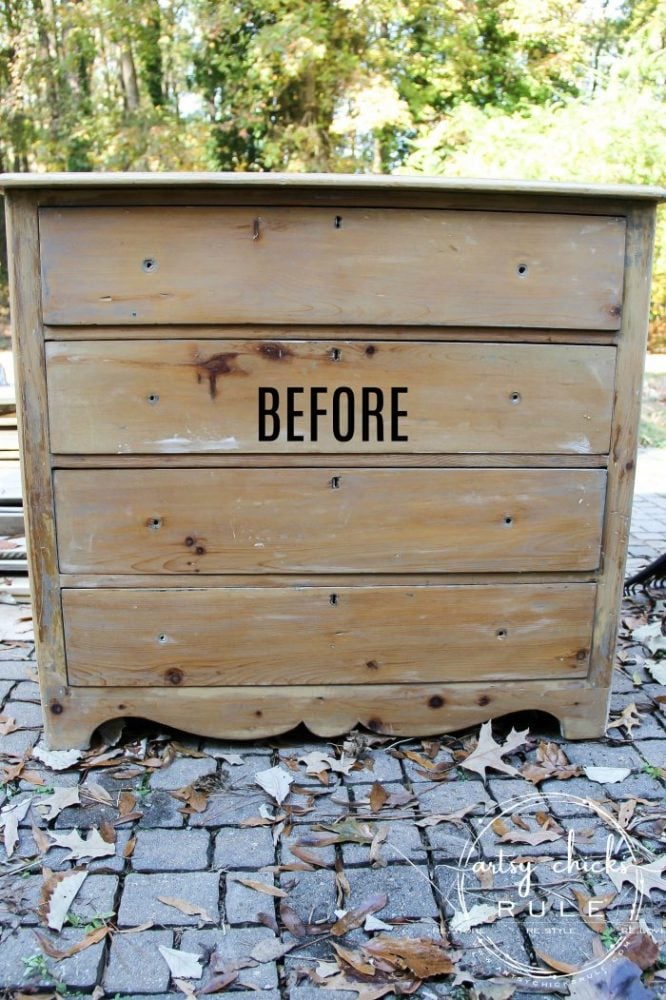 UPDATE!! See it now here!!
Have a great week, friends!
xo