13+ Fun Fabric Projects – For Your Home!
This post may contain affiliate links. Please see disclosures here.
It's all about fabric today! I'm sharing 13+ fun fabric projects you can do for your own home too!
Post updated 2/2023 to add more fabric projects.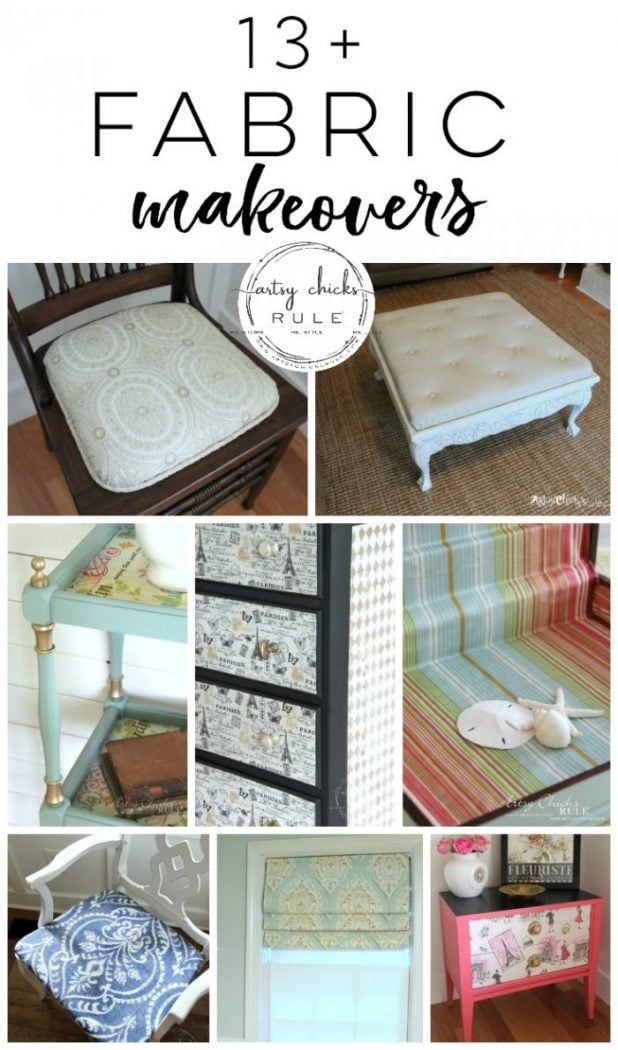 Hey Friends!
In my end of the year post I asked you guys to fill out a survey about what you want to see around here in 2019.
I just want to say a big THANK YOU for filling that out! It really helps to give me some insight into what you are interested in, etc.
I would love to try to give you more of what you want to see and less of what you don't.
I also had a section at the very bottom that asked, in your own words, what you want to see specifically.
I hadn't expected to get comments about what you don't want to see. lol
As in, things that maybe bother you or critique but hey, I have thick skin, I write a blog.
And I did ask, so…
….I really am grateful for any and all feedback. Truly.
It's easy to get caught up in the day-to-day and not really be able to "see" things how others do.
I only got a couple of comments like that but they were actually thought-provoking for me and gave me another view that I hadn't considered and/or noticed.
So thank you for that!! (by the way, it wasn't anything big or bad, lol, just little things)
This section was also helpful because you were able to give great detail about what you are interested in seeing.
I'm thrilled and you guys gave me a bunch of great ideas. I can't wait to get busy!
Now let's get on with these fabric projects.
I had planned another project today but it didn't quite work out so I pulled together these fun fabric projects.
Fabric projects were one of the things asked for this year so I thought it might be a great way to kick off the new year, right?
I love using fabric on furniture and on other small things too. The design options are just endless with all the pretty fabric choices out there.
13+ Fabric Projects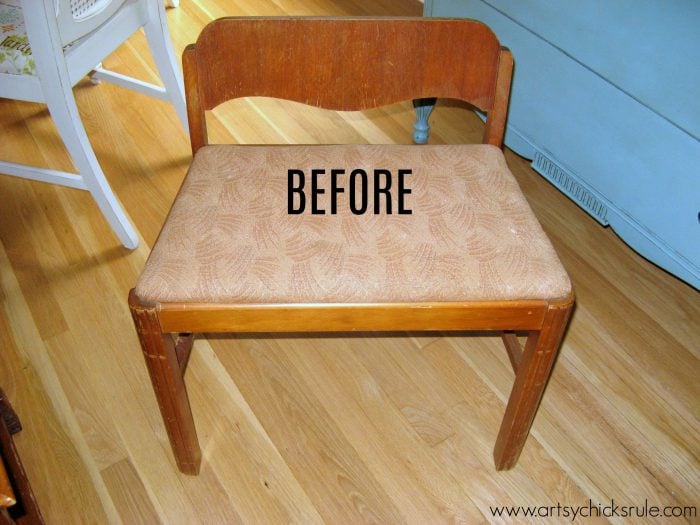 I loved the look of this pretty little chair but it was surely in sad shape. A little paint and new fabric were all it needed.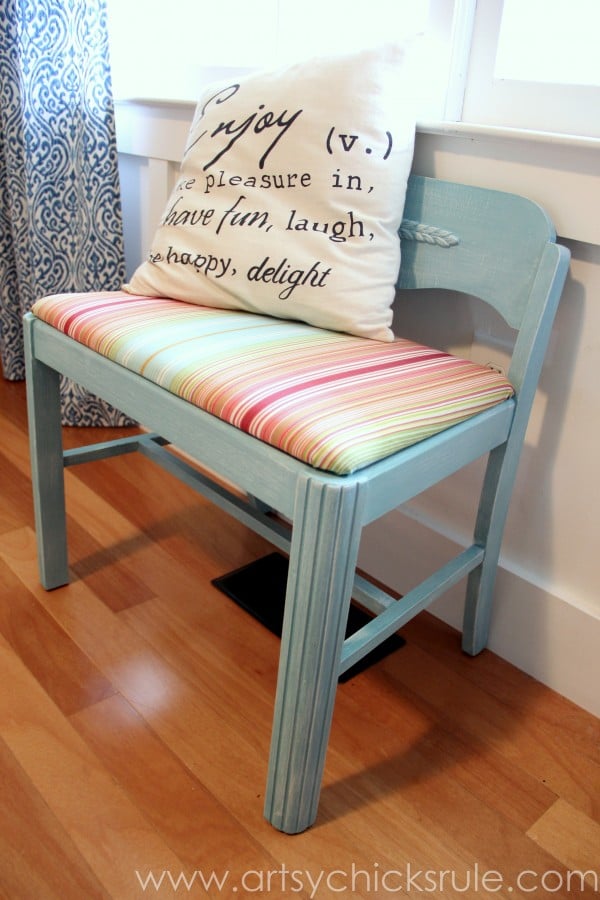 See all the details, here.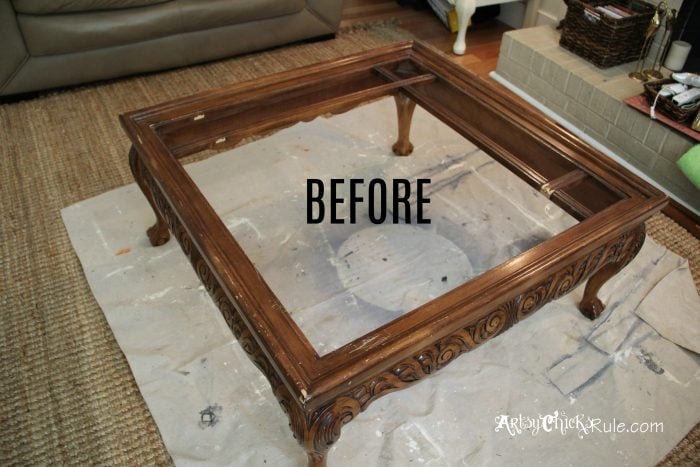 This one got fabric….in the form of a drop cloth.
Quite a change! And who would ever guess that it was a drop cloth??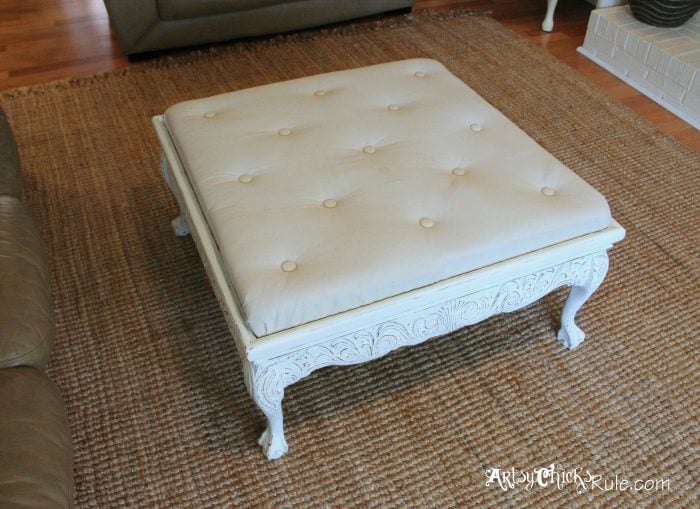 See all the details, here.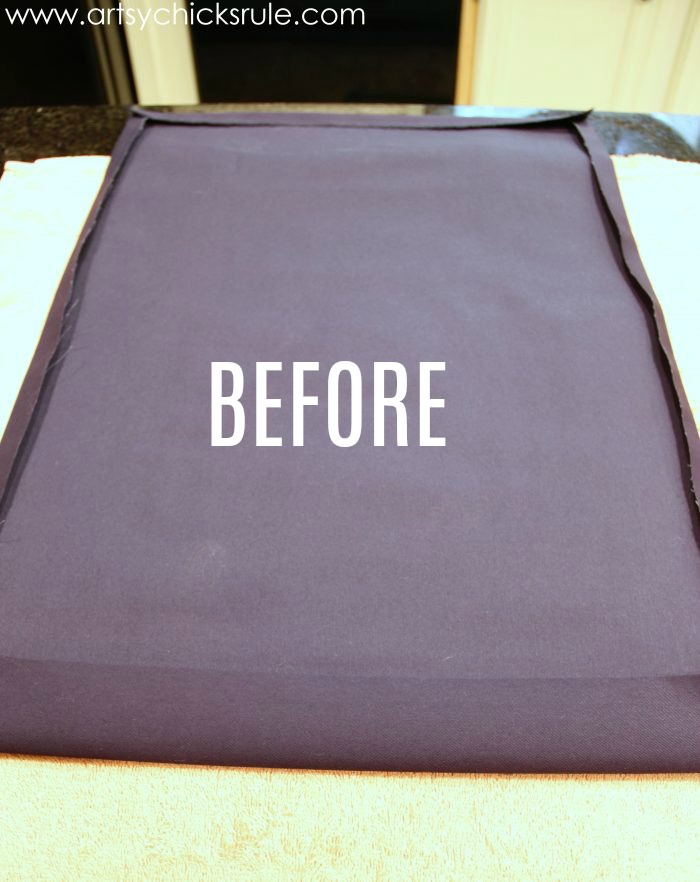 This was a good one for the holidays. (that I didn't end up putting out this year)
But I can also see this being used with other designs, or maybe just a pretty fabric only.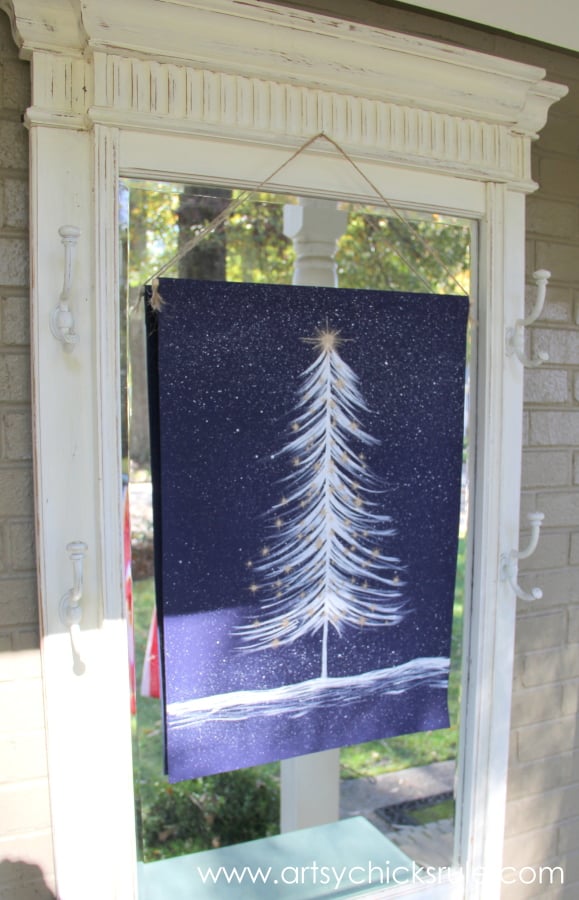 See all the details, here.
This cane seated chair got a bit of fabric too. I tried to use something that looked equally antique.
(it also got a super simple stain update!)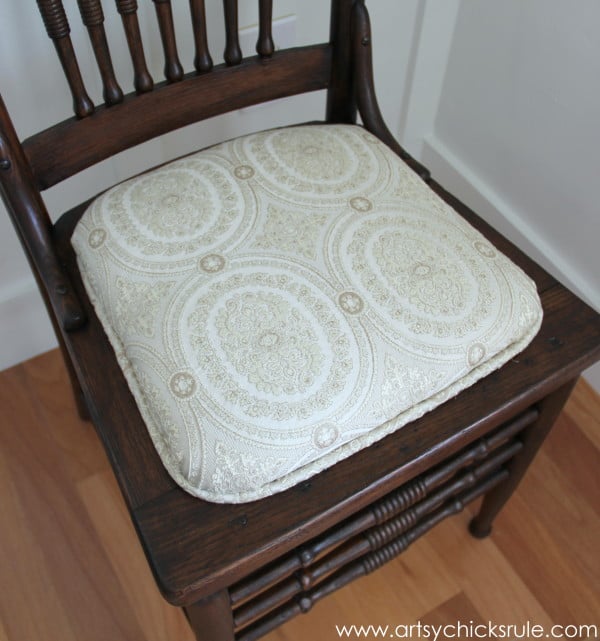 See all the details, here.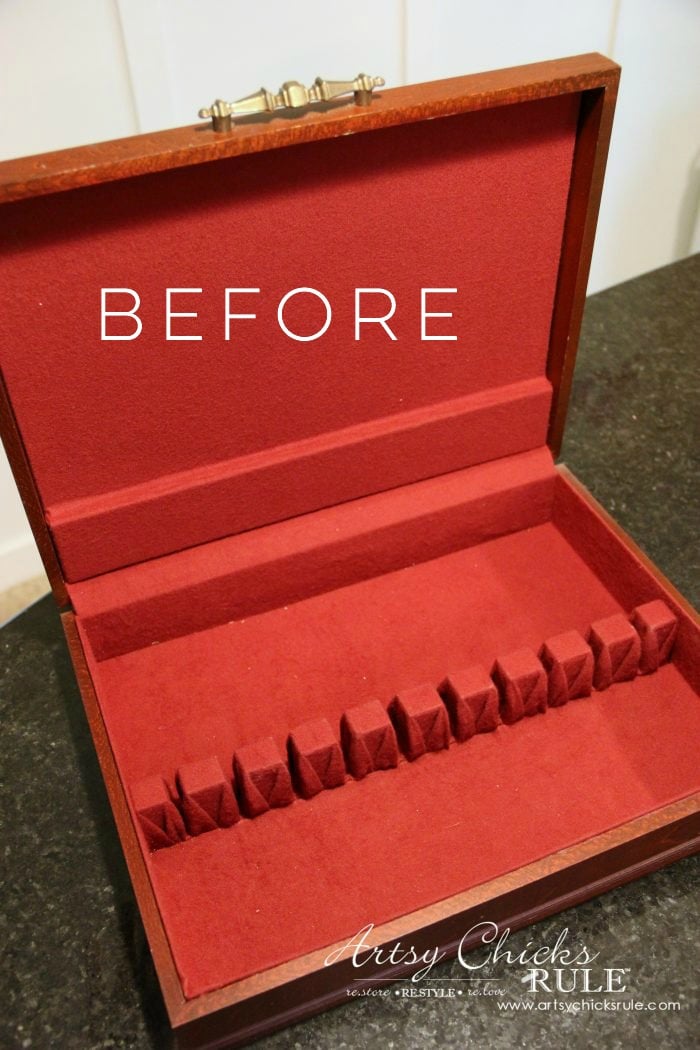 The inside and outside of this old flatware box got a brand-new look.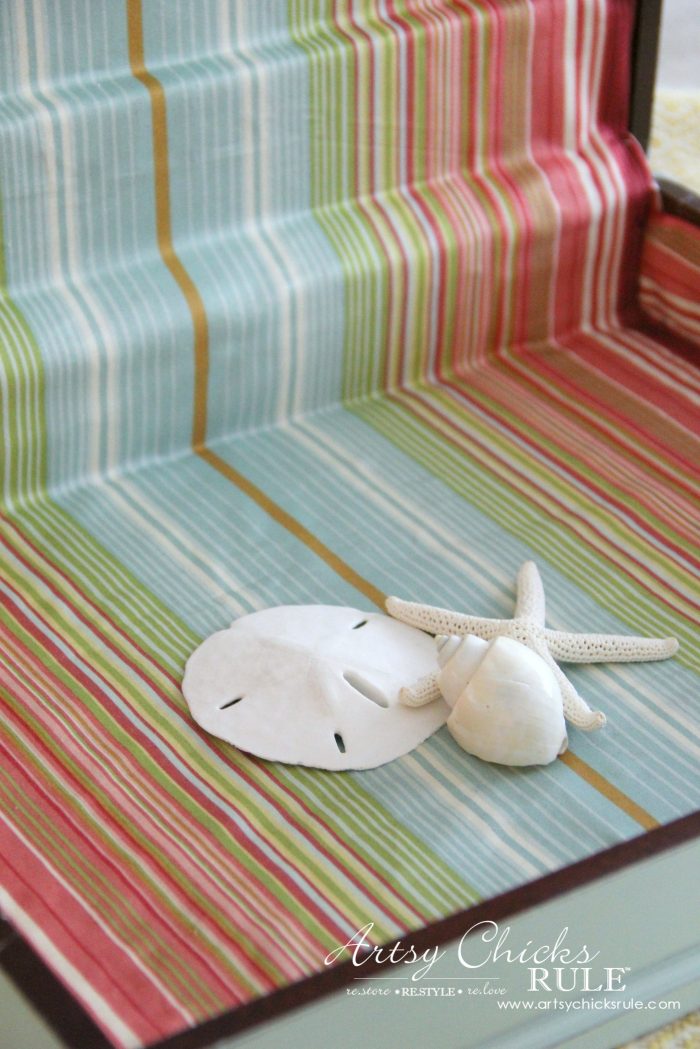 See the outside and other details, here.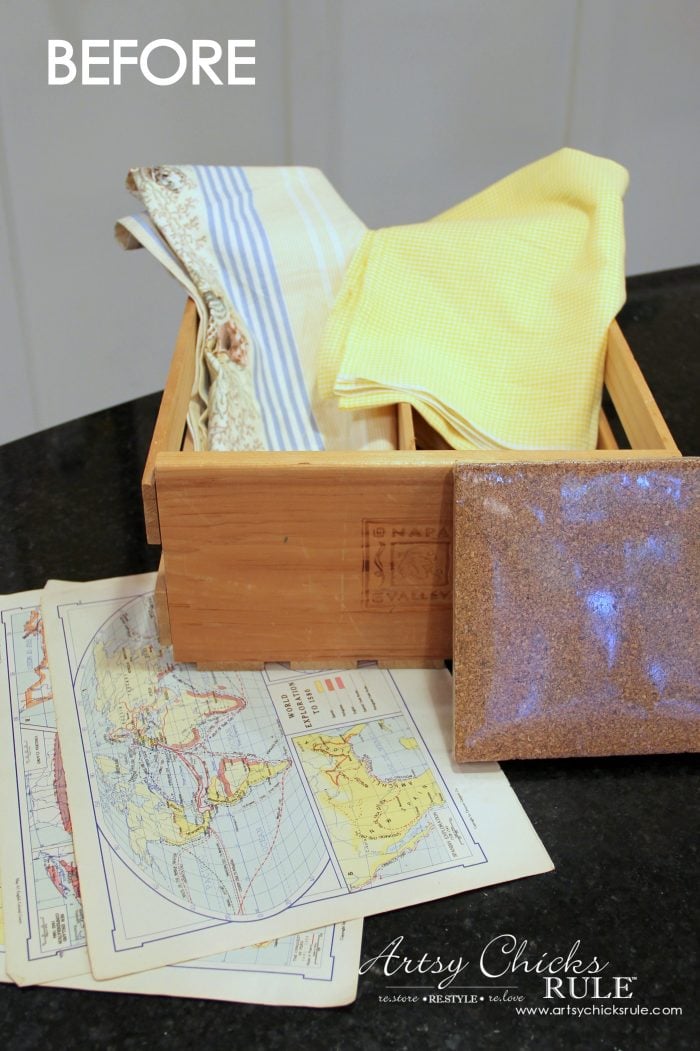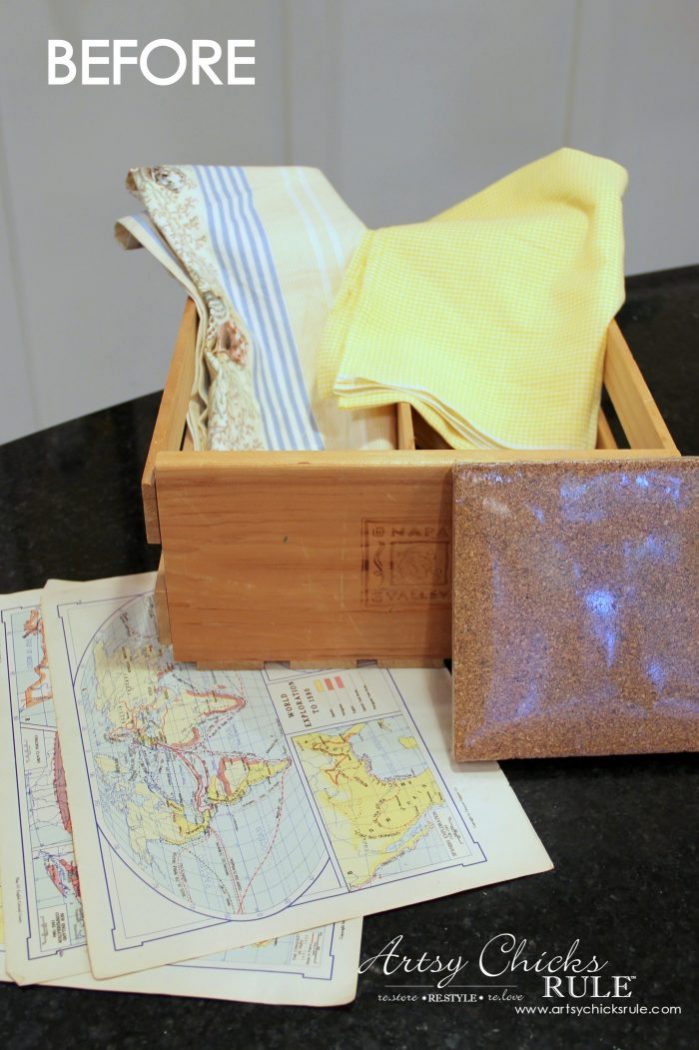 This was part of a thrifty swap challenge. I ended up making a no-sew pillow with the fabric.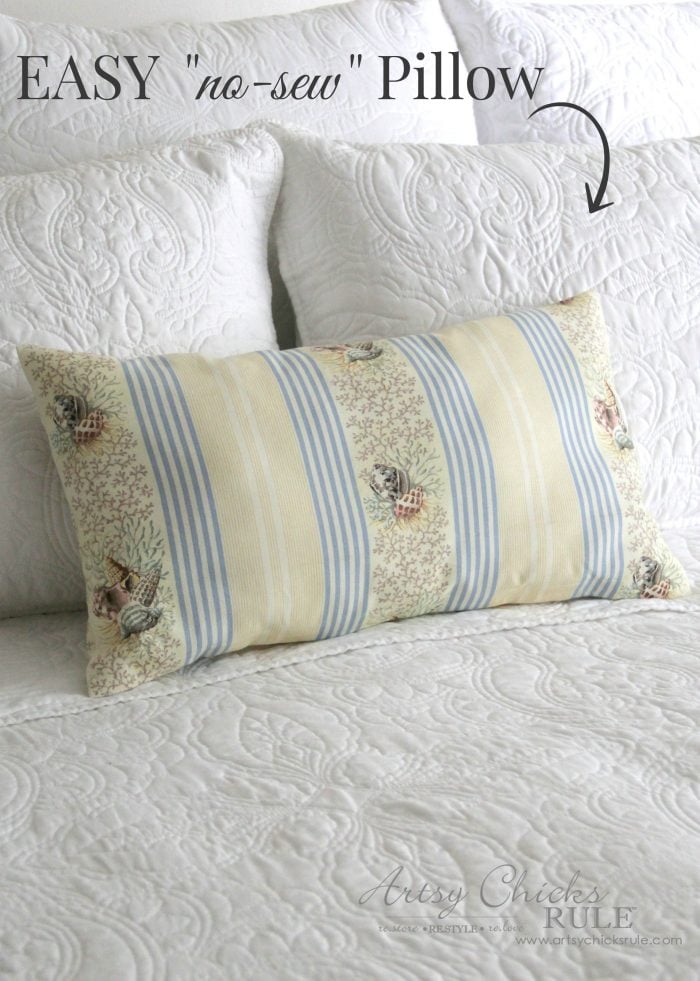 See the details, here.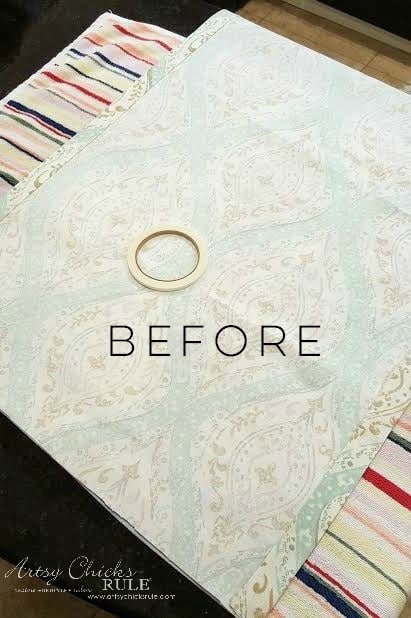 A DIY "faux" roman shade for the guest bath. (I'm getting ready to give a mini makeover to…which means a new curtain)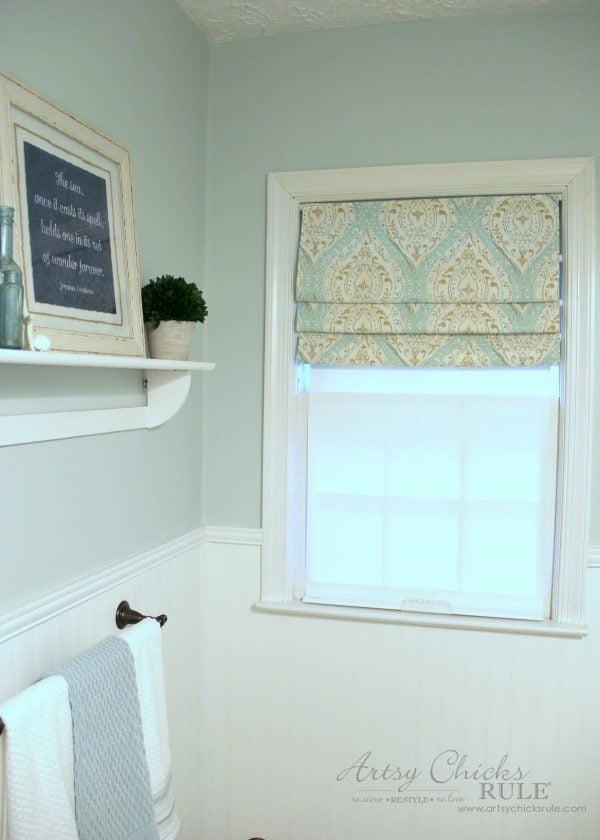 See all the details, here.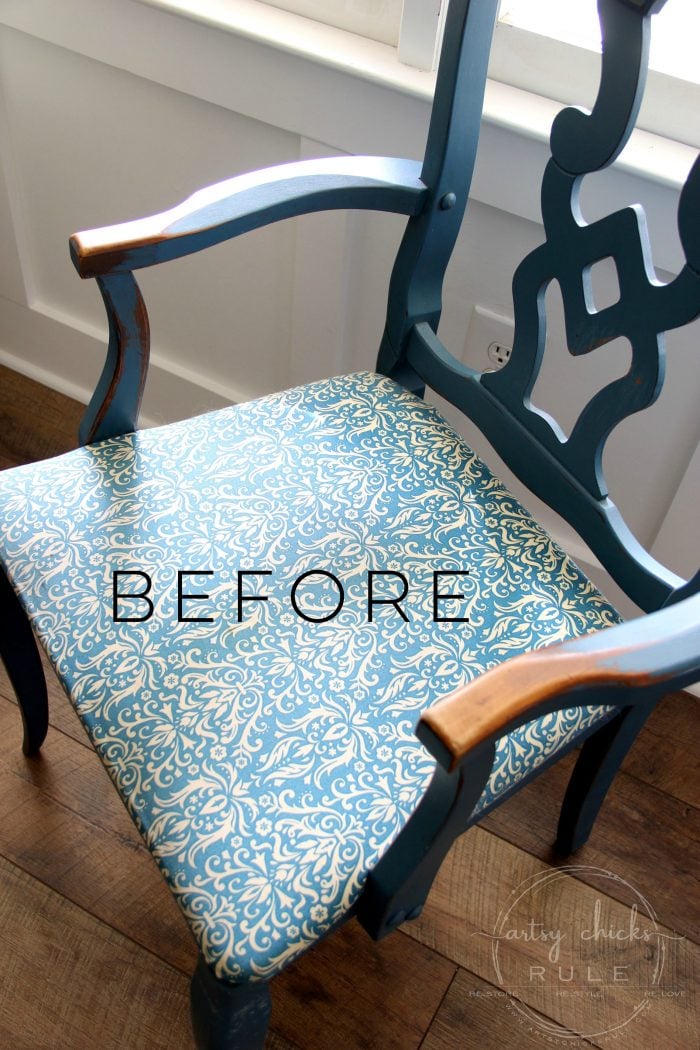 Give an old chair a new look.
See all the details, here.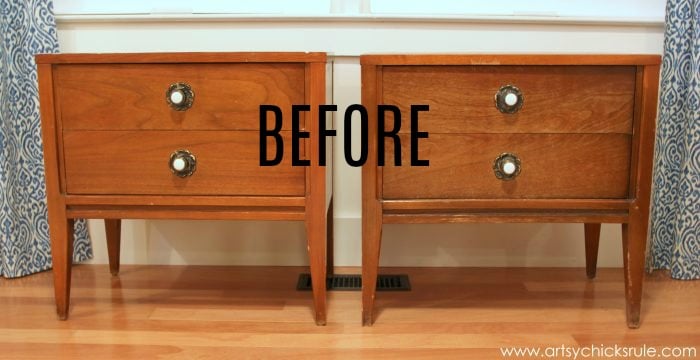 I love adding fabric to drawer fronts on furniture. Such a fun way to add pattern and color.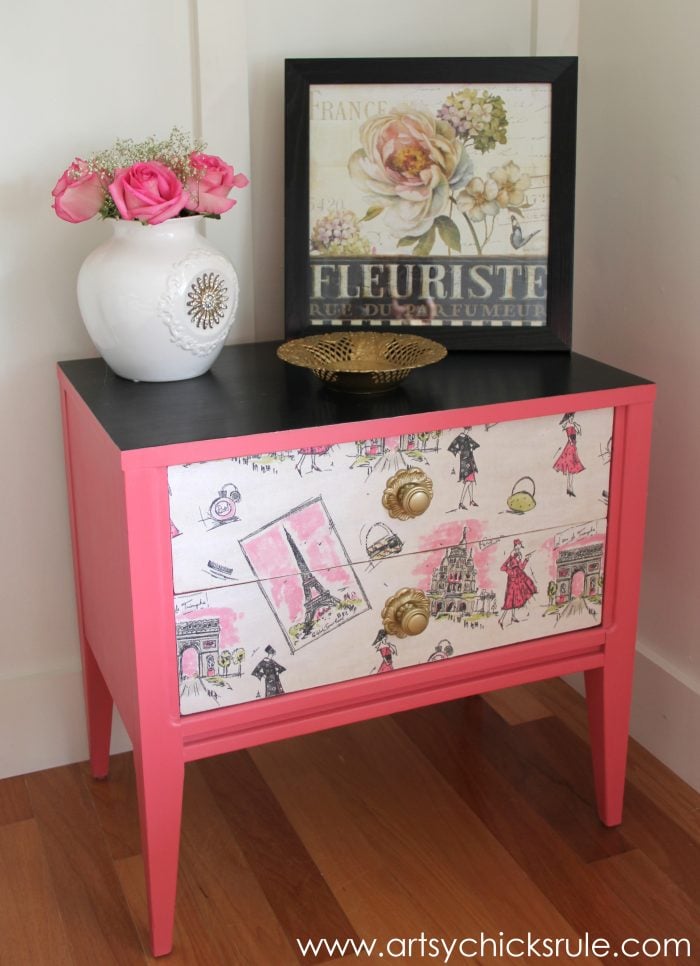 See how I painted the inside of the drawers and the rest of the details, here.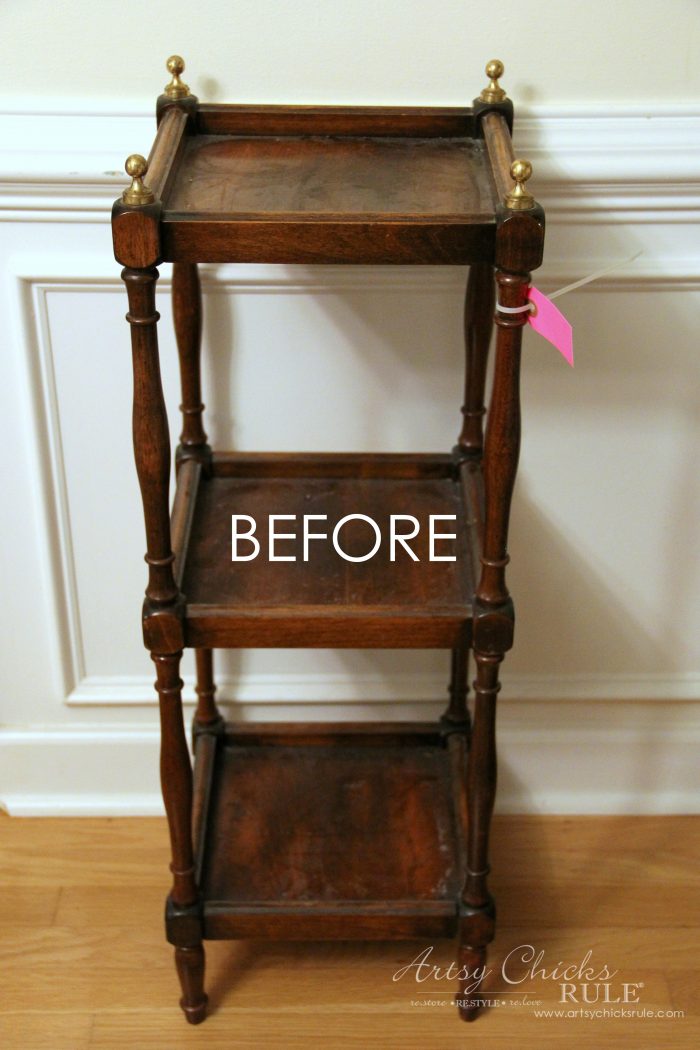 This little beauty was one of my top 10 for the year.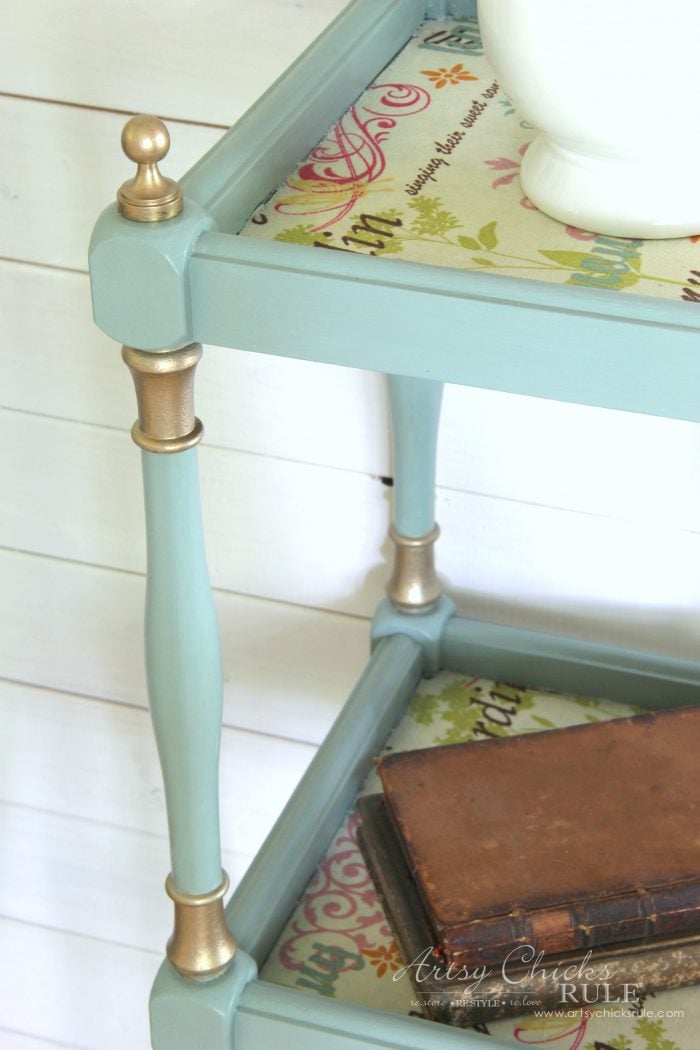 See all the details, here.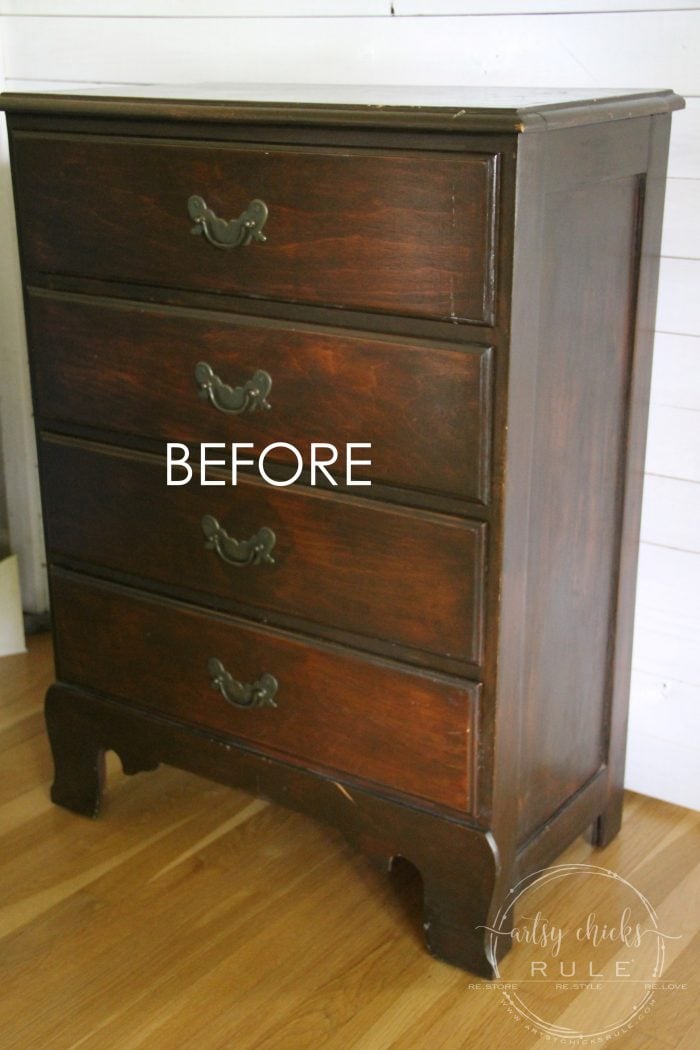 And this little dresser also got a bit of fabric for a fun new look. (along with a stencil and some paint)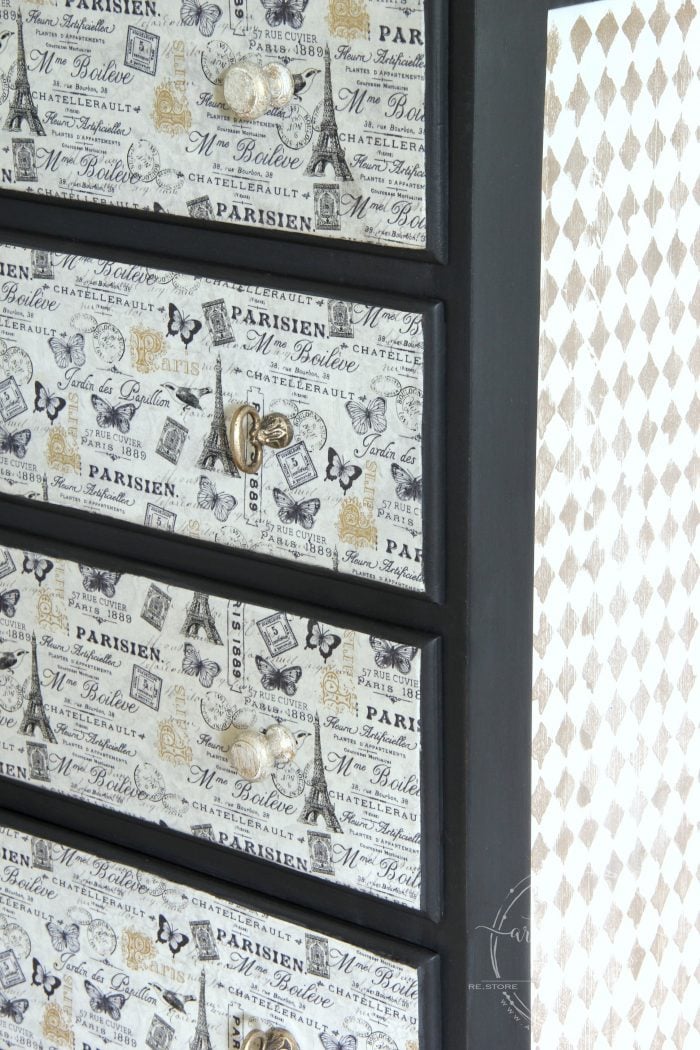 See all the details, here.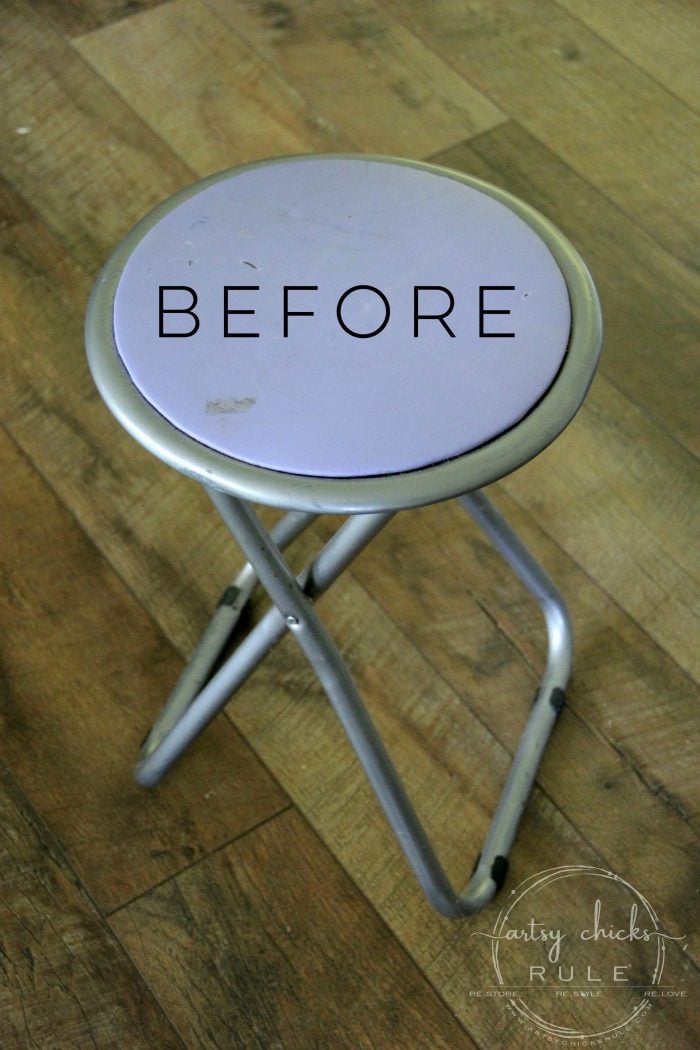 This sad little stool…..looking brand new with fabric and paint…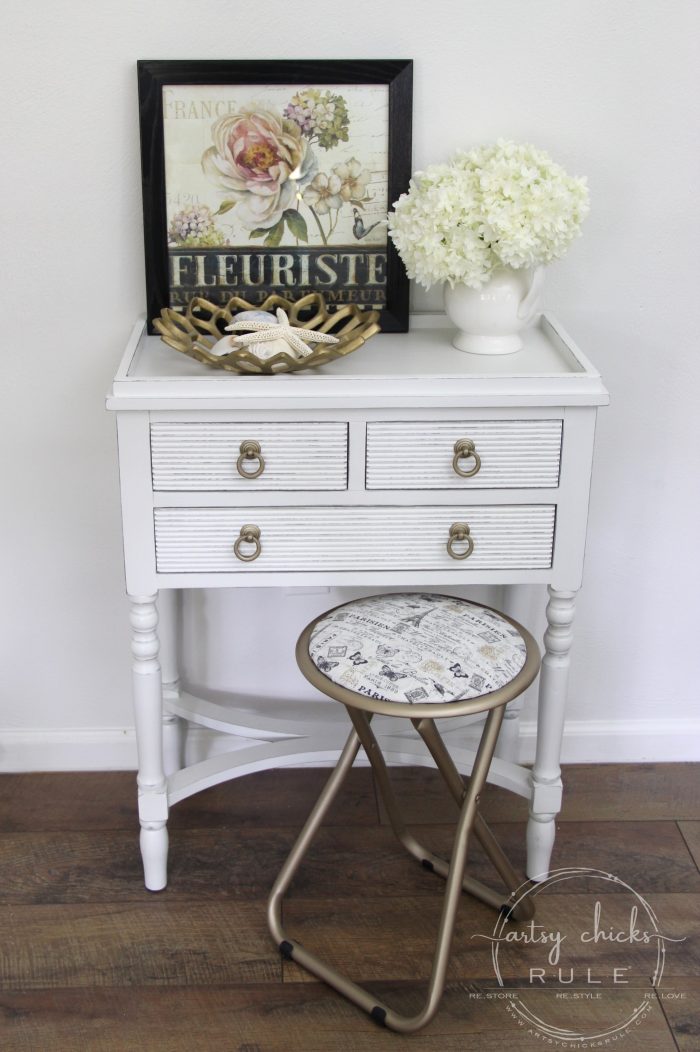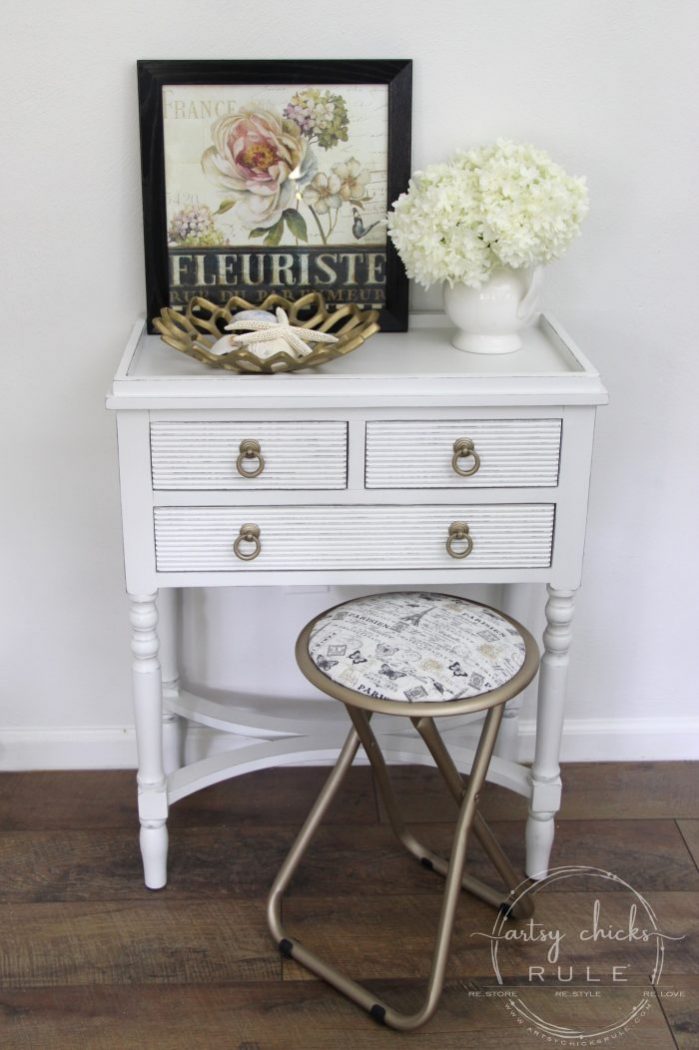 See all the details, here.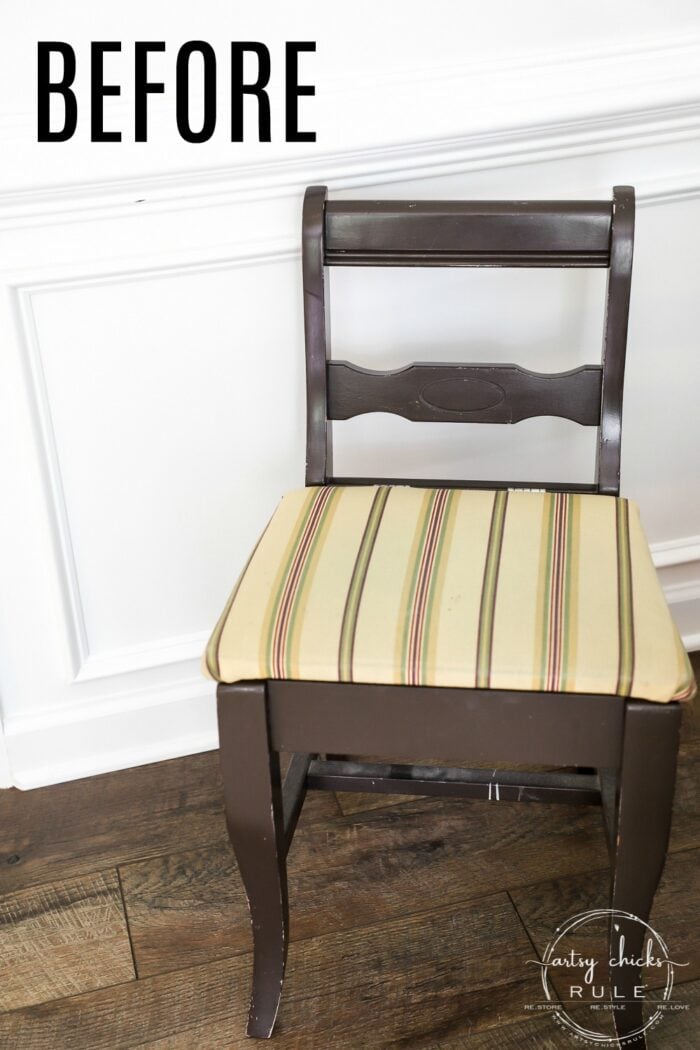 This little chair that I gave this makeover to years ago!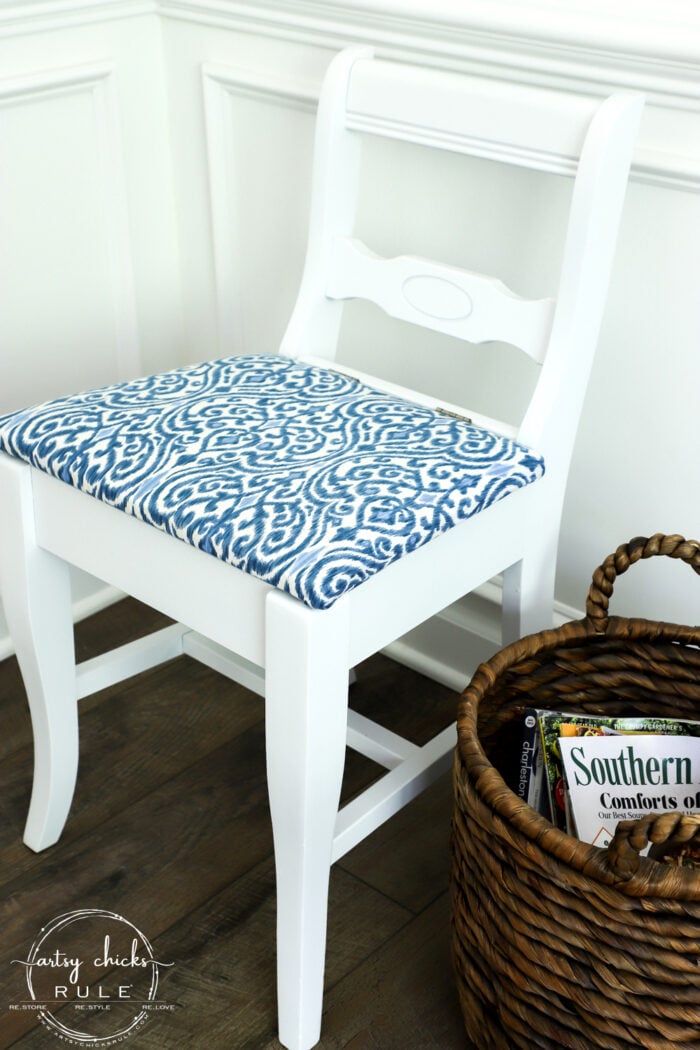 And got this sweet look recently. Get all the details, here.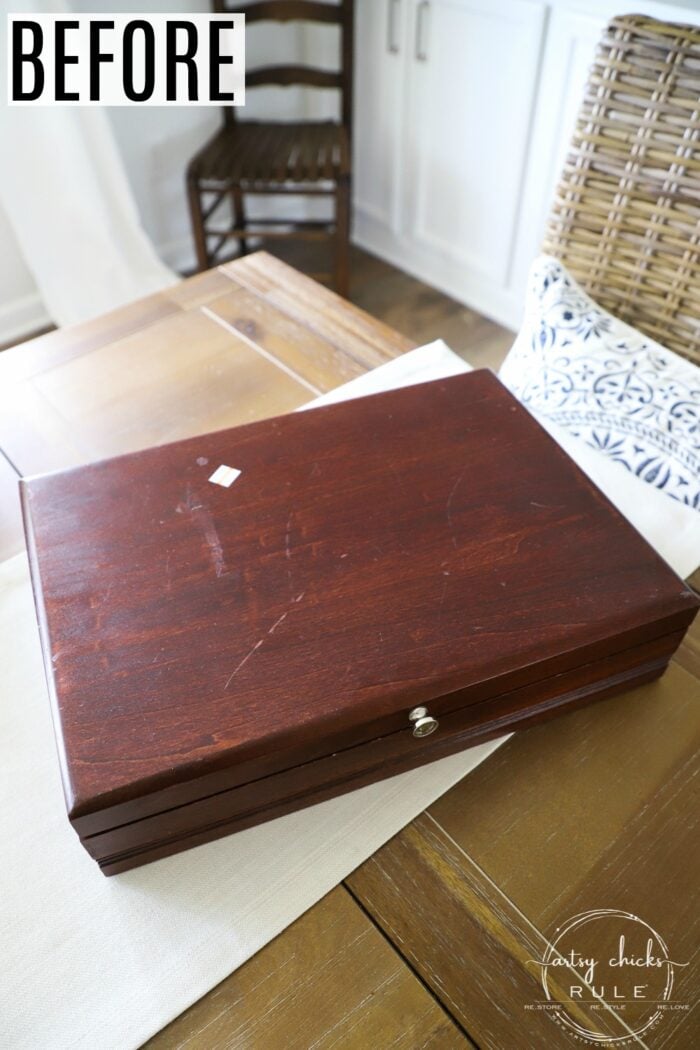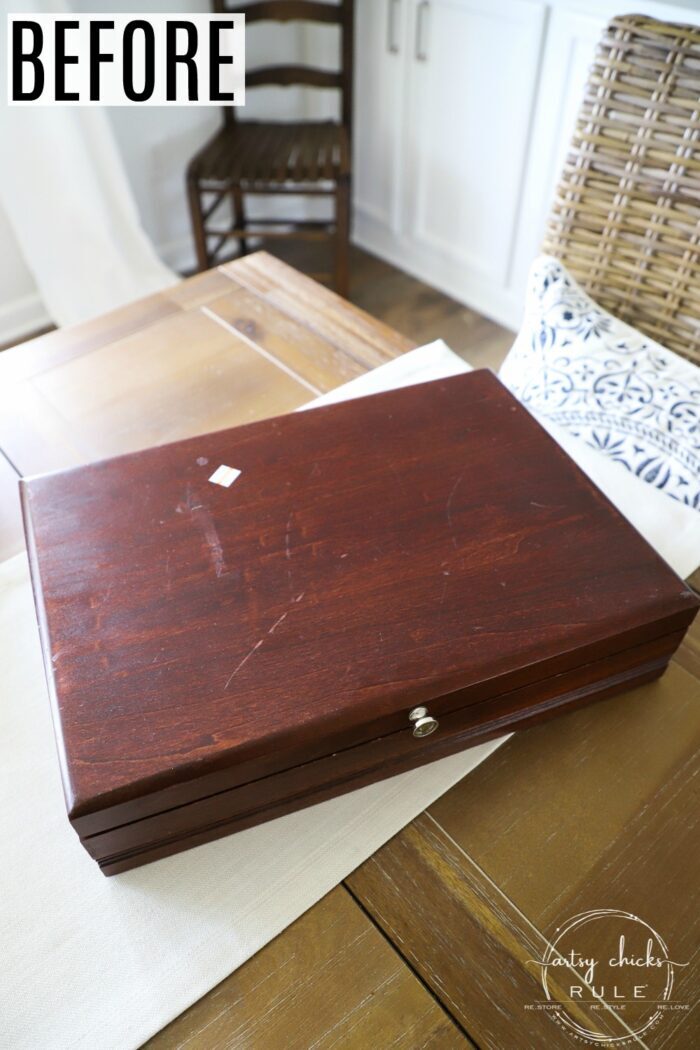 Flatware boxes are so much fun to make over.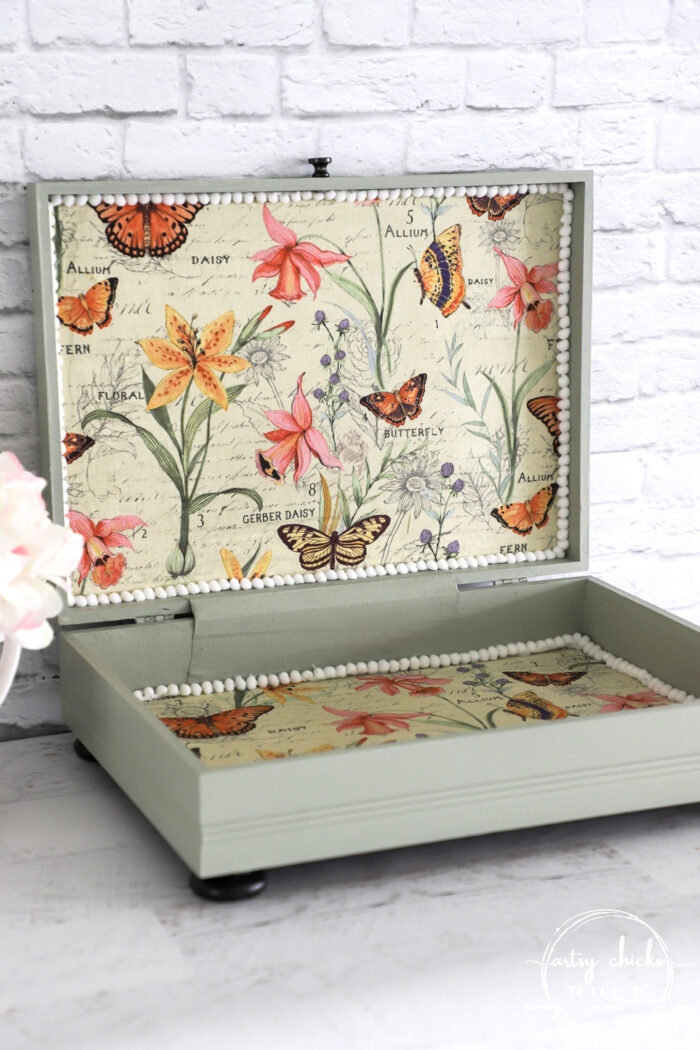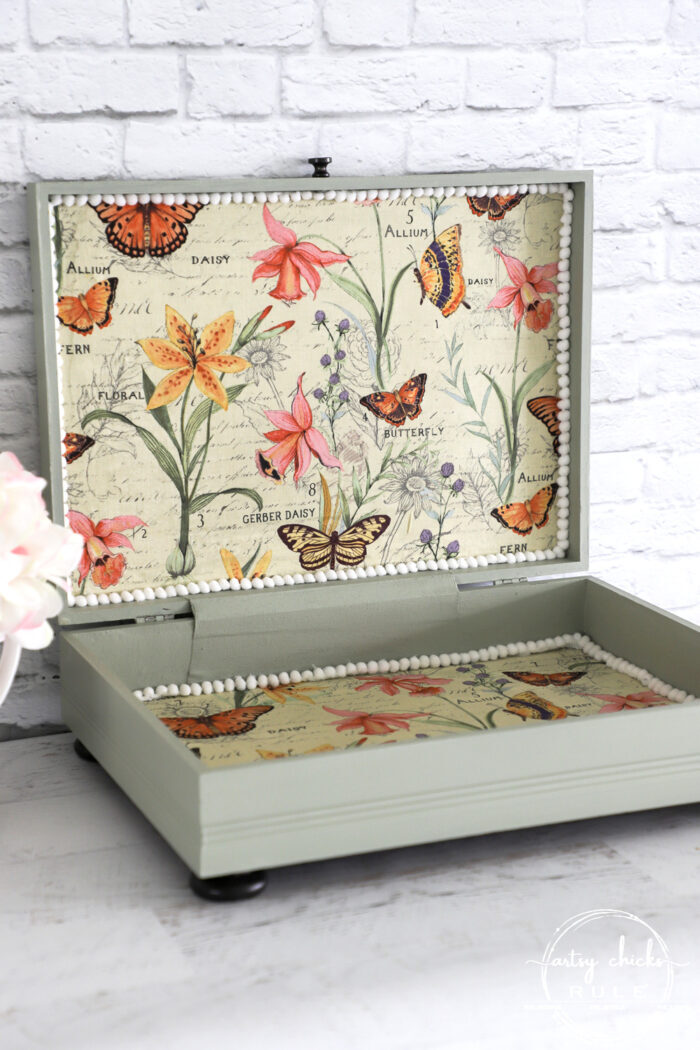 A little fabric inside gives it a whole new look. See what I did to the outside, here.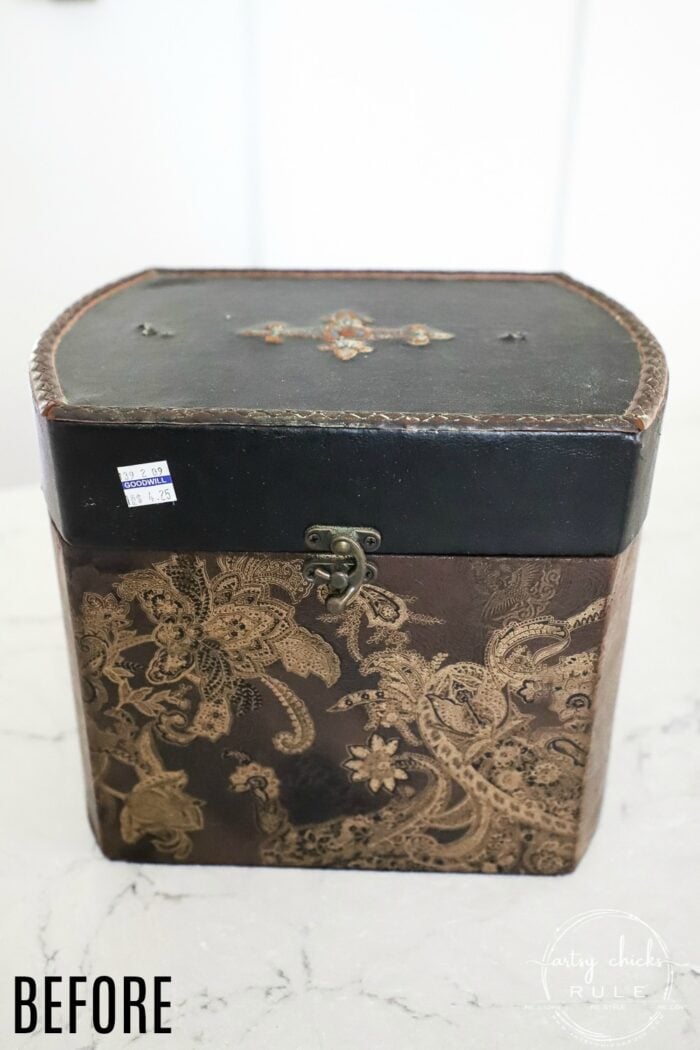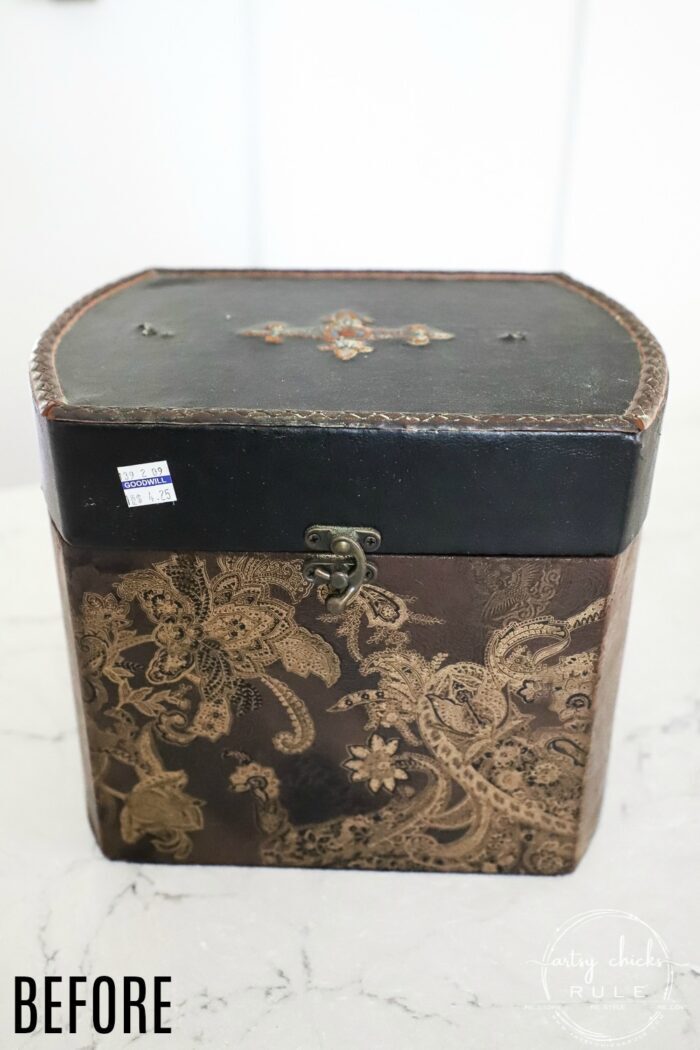 And now…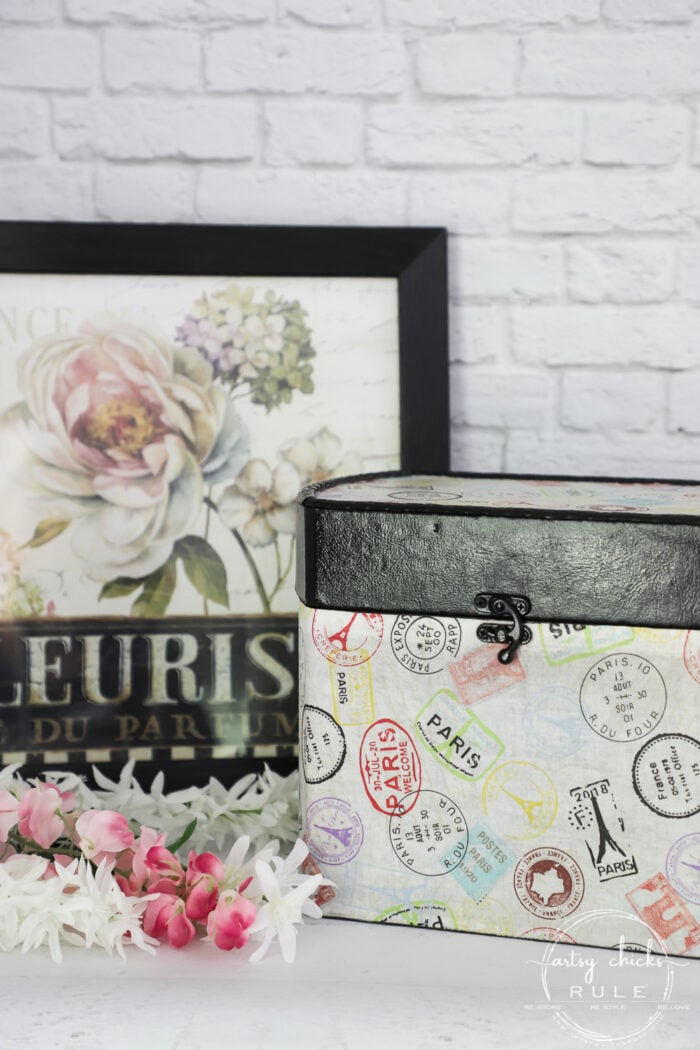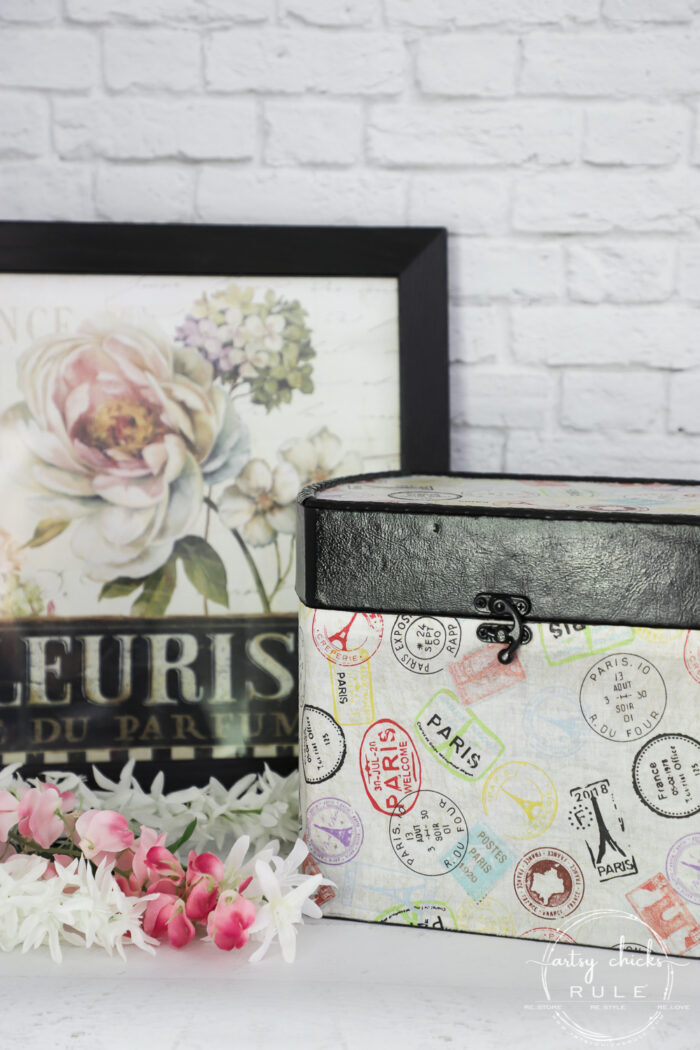 Sweet. See more here.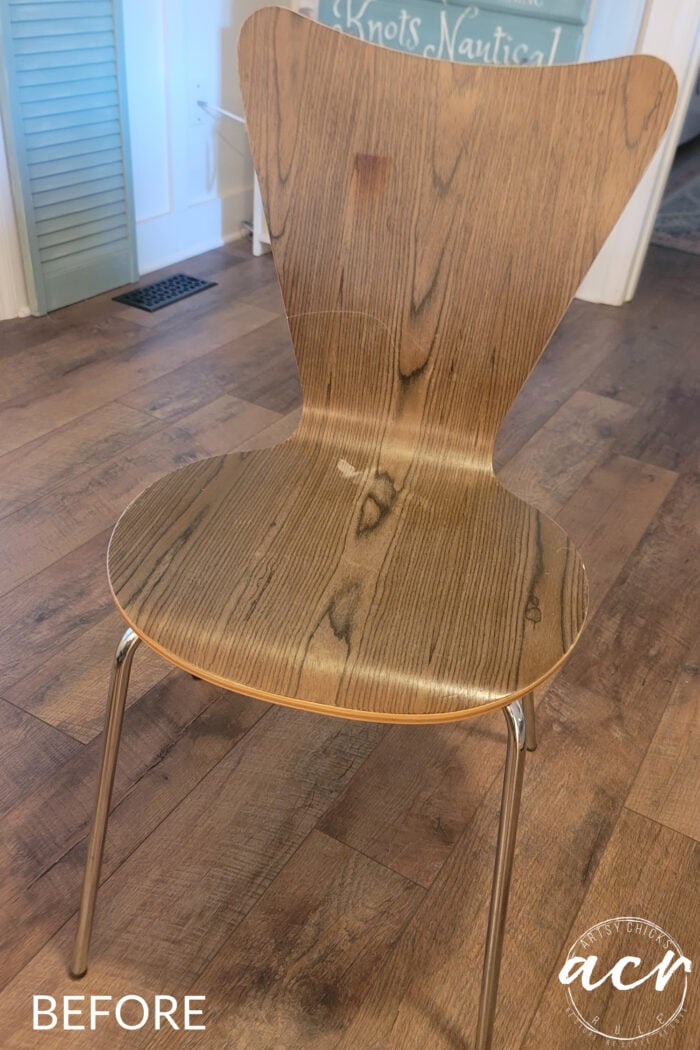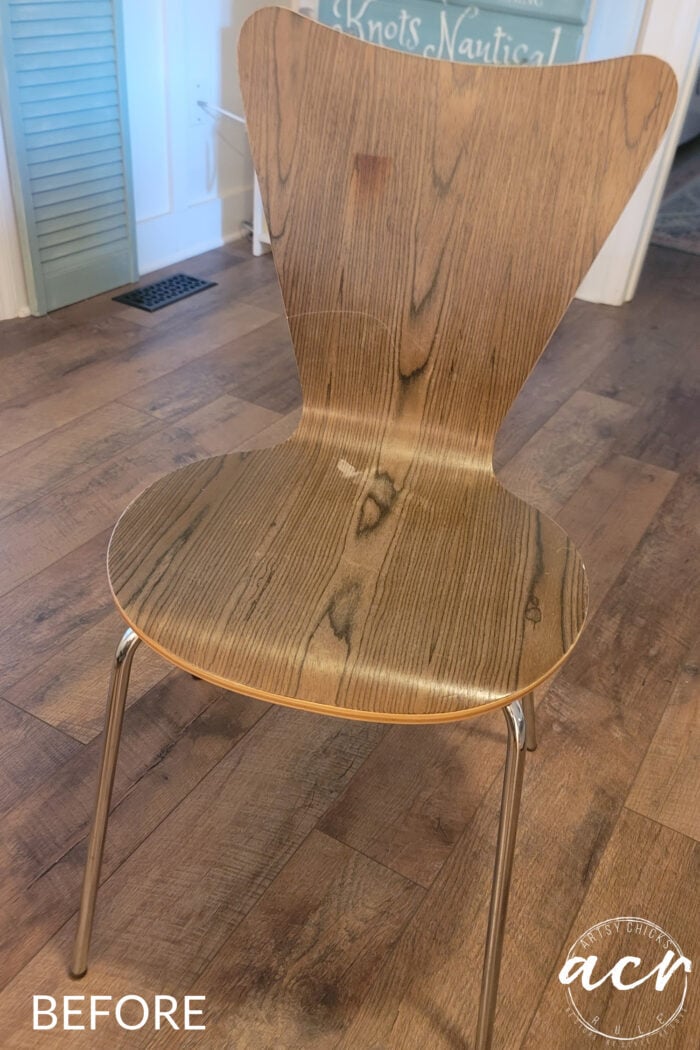 A favorite fabric makeover of mine!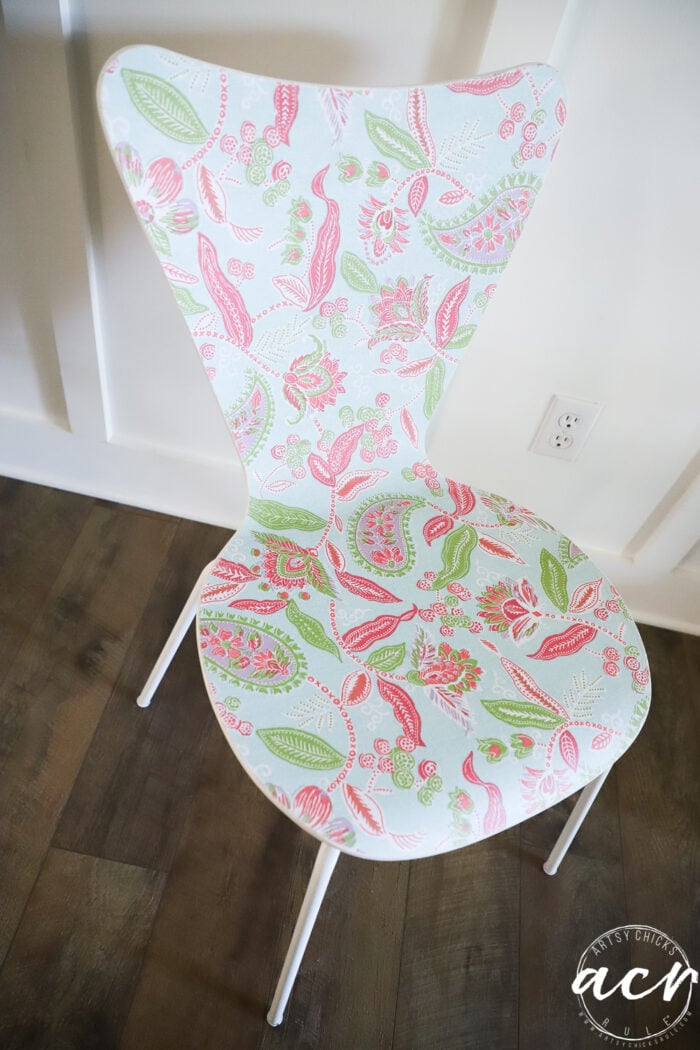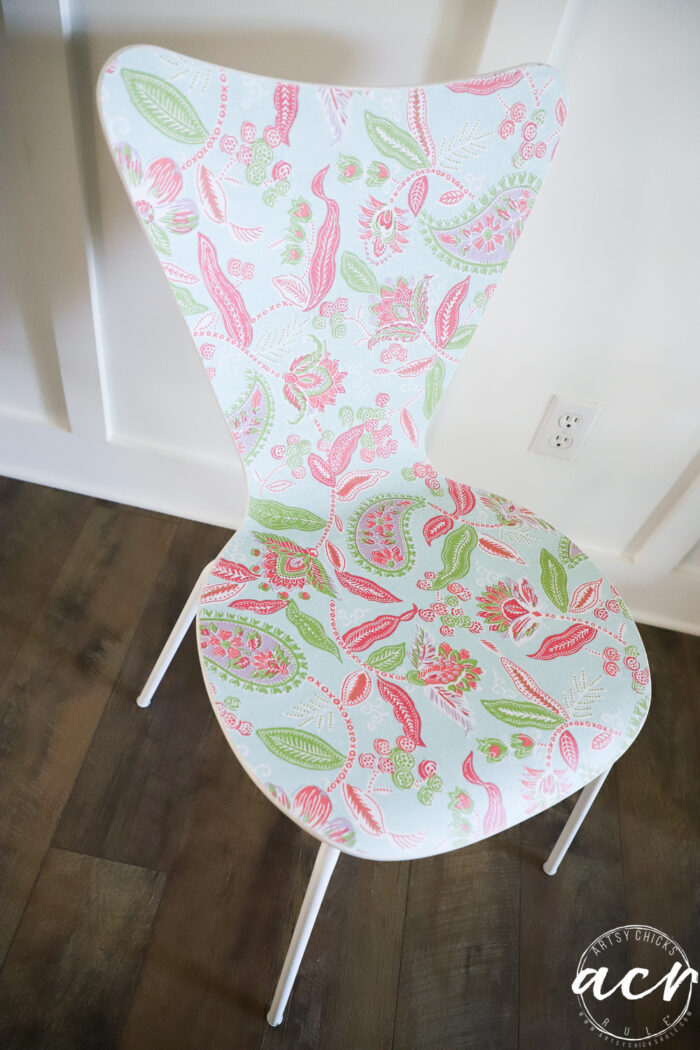 Wow, just love how this one turned out. Get all the details, here.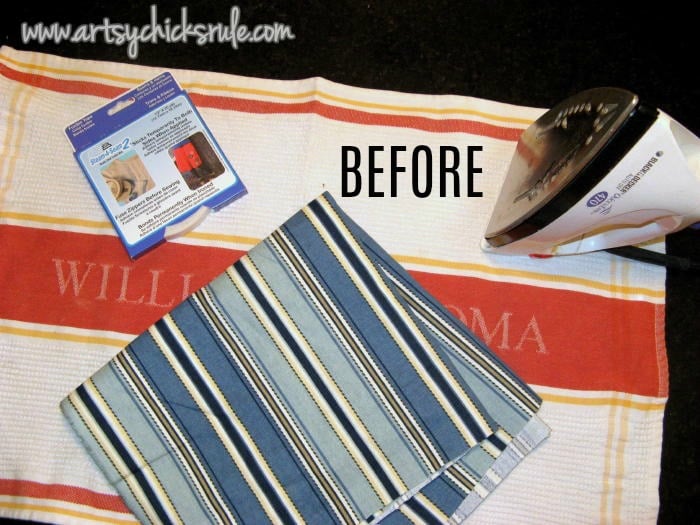 And this oldie post is literally one of the very first I ever wrote!
I shared a bunch of no-sew projects including this little valance I made for our bathroom.
See all of them, here.
I hope you enjoyed today's look back at all the different fabric projects I've completed over the years.
I plan to do even more this year so stay tuned!
PIN it to save it!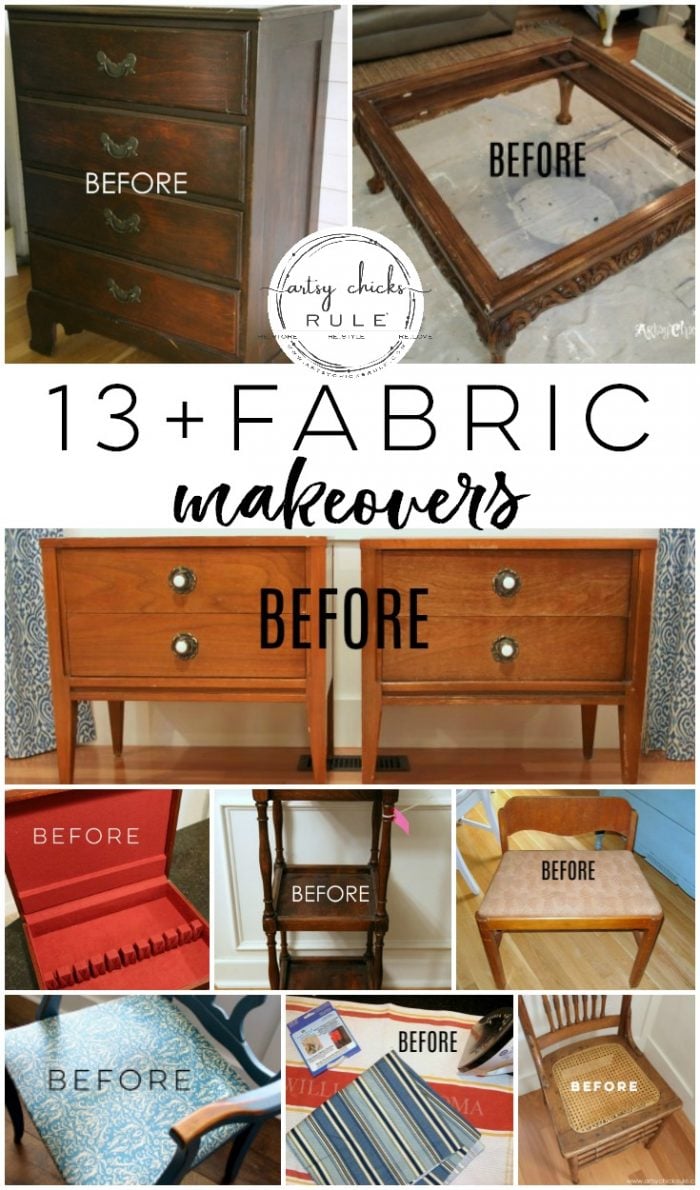 Have a wonderful weekend and go pull that fabric out to make something pretty!!
xo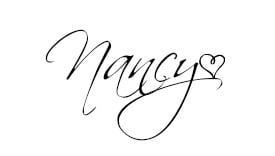 Don't forget to hop on over to my shop to see all the things I have for you! (paint, stain, paint supplies, decor/furniture transfers, decorative tissue paper, digital downloads, stencils, t-shirts, earrings, and more!) Click here to visit my ACR shop!