Magazine Holder End Table Makeover
This post may contain affiliate links. Please see disclosures here.
Turn this dated magazine holder end table into a treasure simply with a refinished top and painted base!
Hello friends! Today is the first "Trash to Treasure Transformation Tuesday" of the year. 2023. Wow, that just sounds weird, doesn't it??
I can remember thinking of 2020ish years and thinking how far in the future that sounded back in the day. Can't you? And here we are!! lol
And another year of fun makeovers to come. Plus who knows what?! Gotta keep ya'll on your toes around here. So let's see what I can come up with this year. Stay tuned. ;)
Today, it's all about that "trash" though. Well, not really trash just that stuff that people discard that we take home and make new again. Love doing that. It really is one of my favorite things to do. Turning something that is dated, old, and worn out into a brand "new" treasure.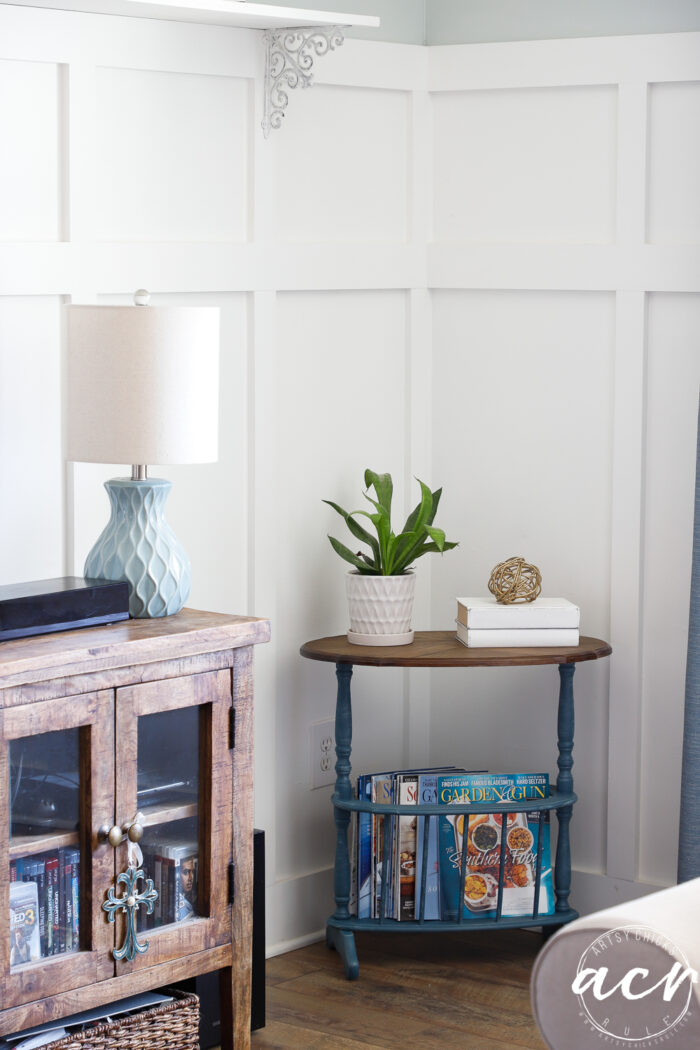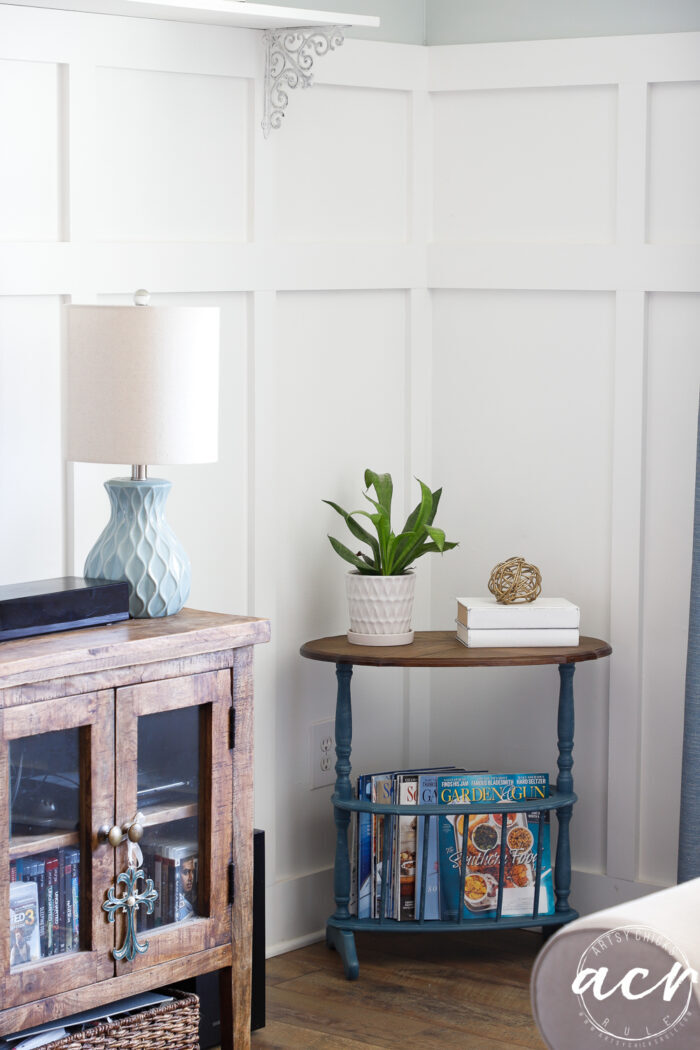 Magazine Holder End Table Makeover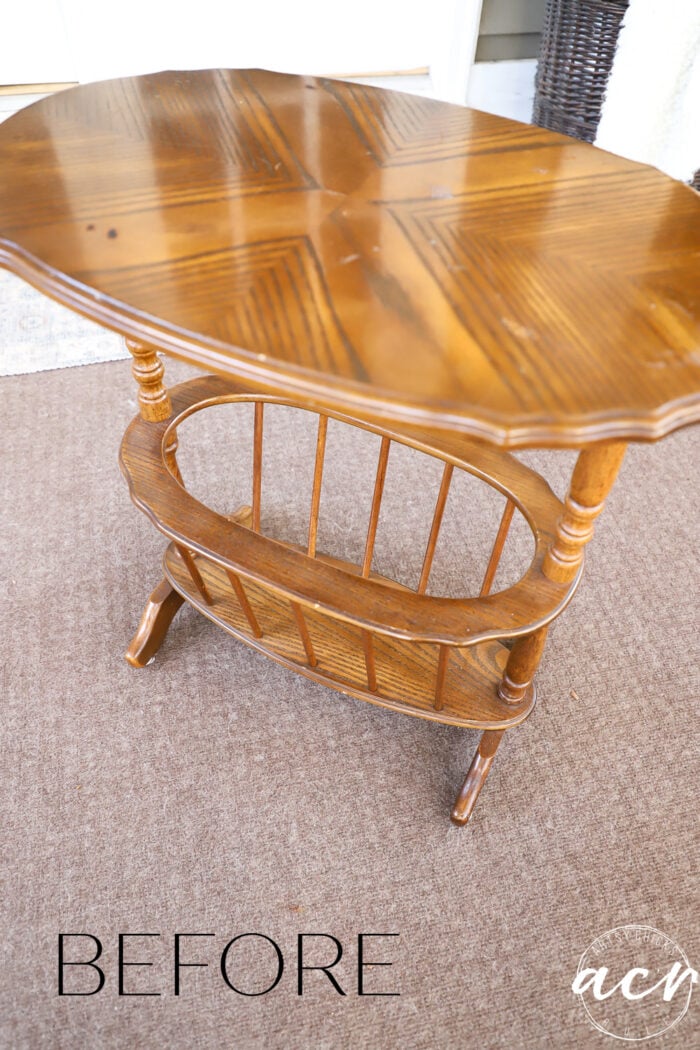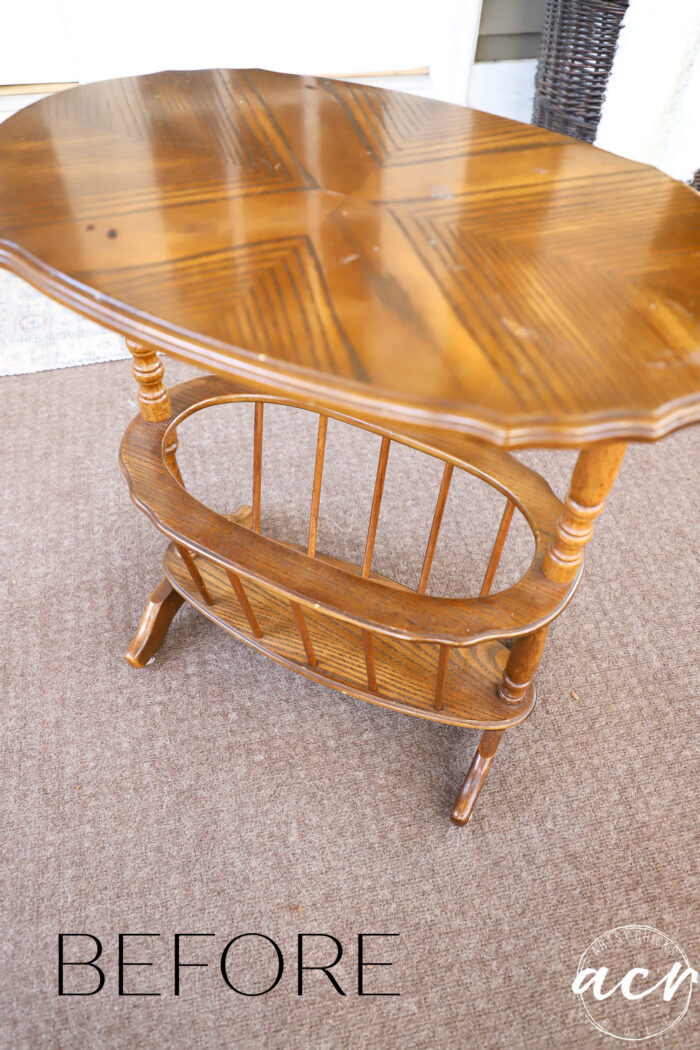 I picked up this little magazine side table last week for $9.
It was a little wonky but just needed some tightening of the screws on the legs and good as new!
Well, except for that dated finish.
I loved the pattern on top and decided not to paint it. I did however think I would paint the rest.
With the exception of the middle ring there. I thought I'd sand and stain that too.
I began by sanding it and the top area.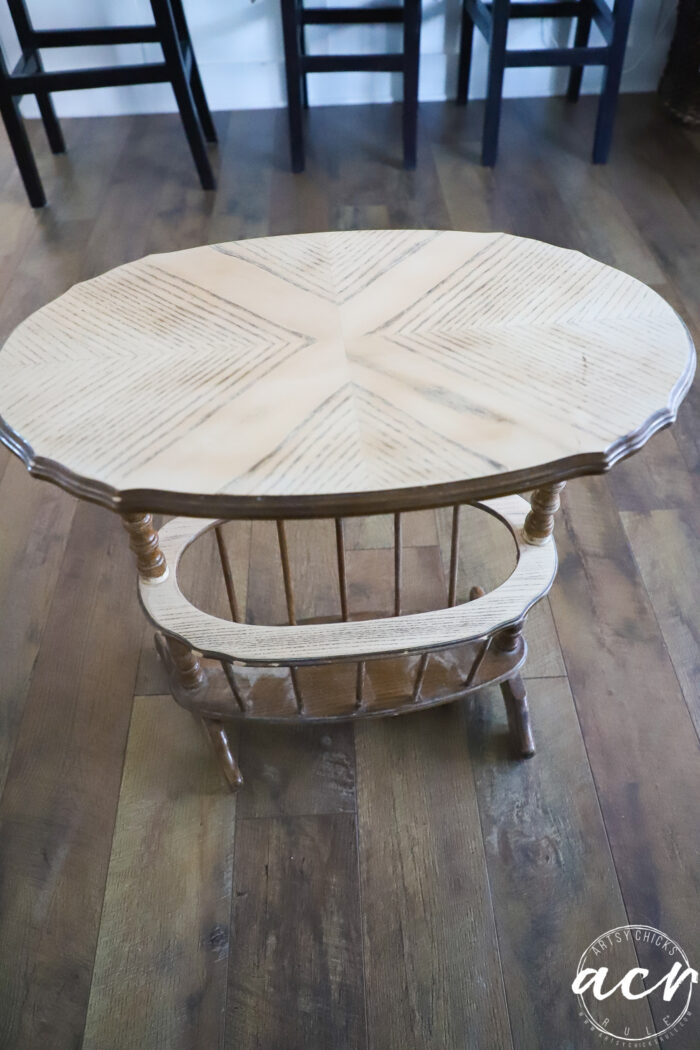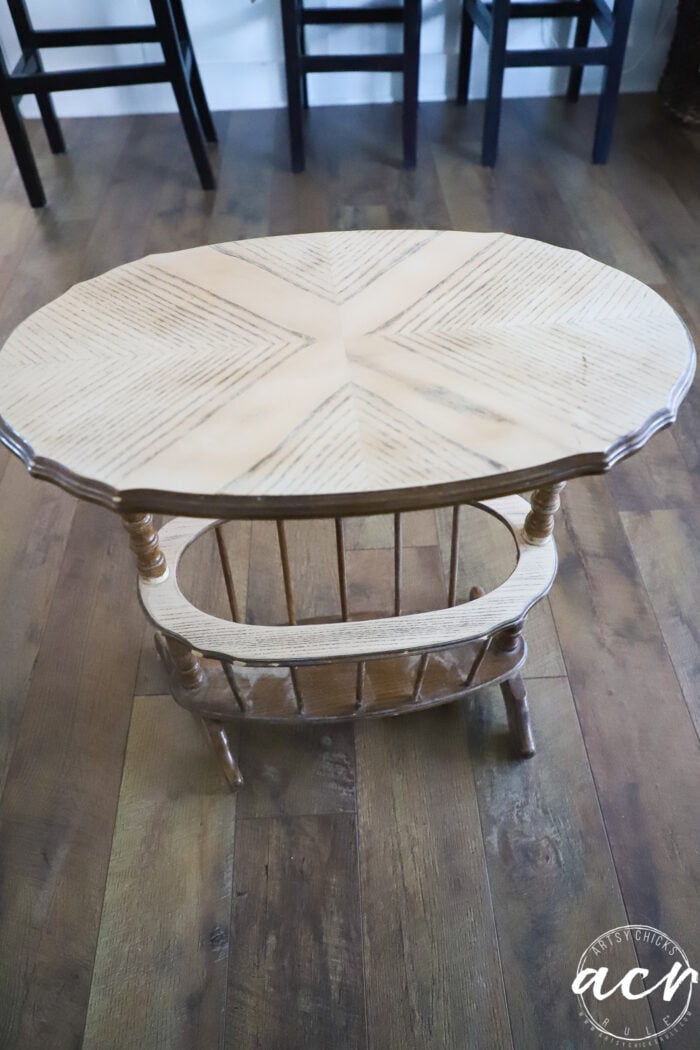 Unfortunately, the veneer layer was much thinner than I thought and when sanding it revealed the underneath. Boo.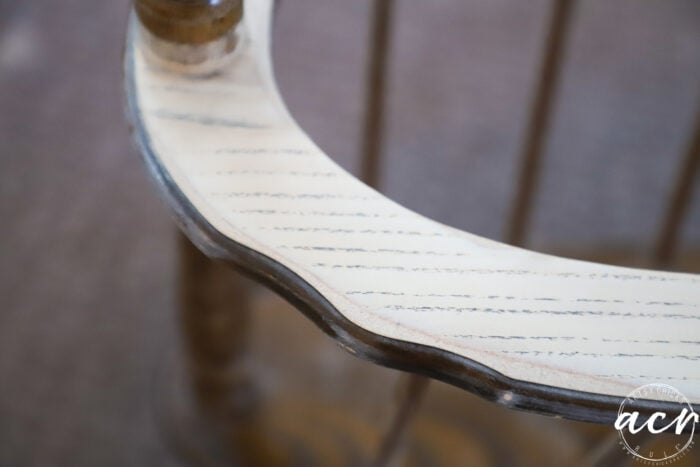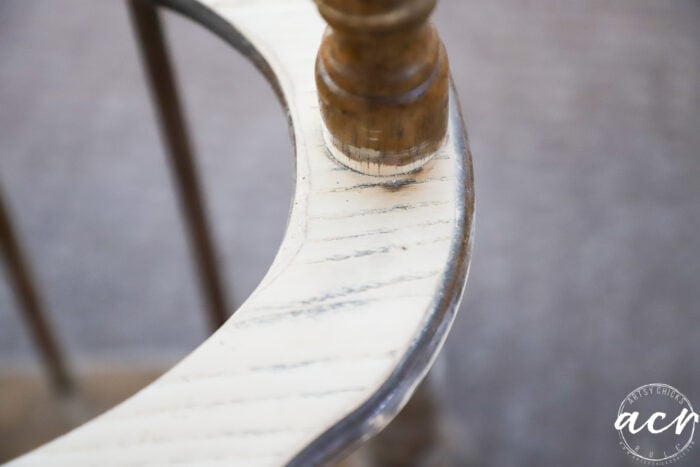 Oh well, these things usually work out for the best as I ended up just painting this section and am so glad I did!
I lightly sanded the base, cleaned it well, and sprayed it with primer.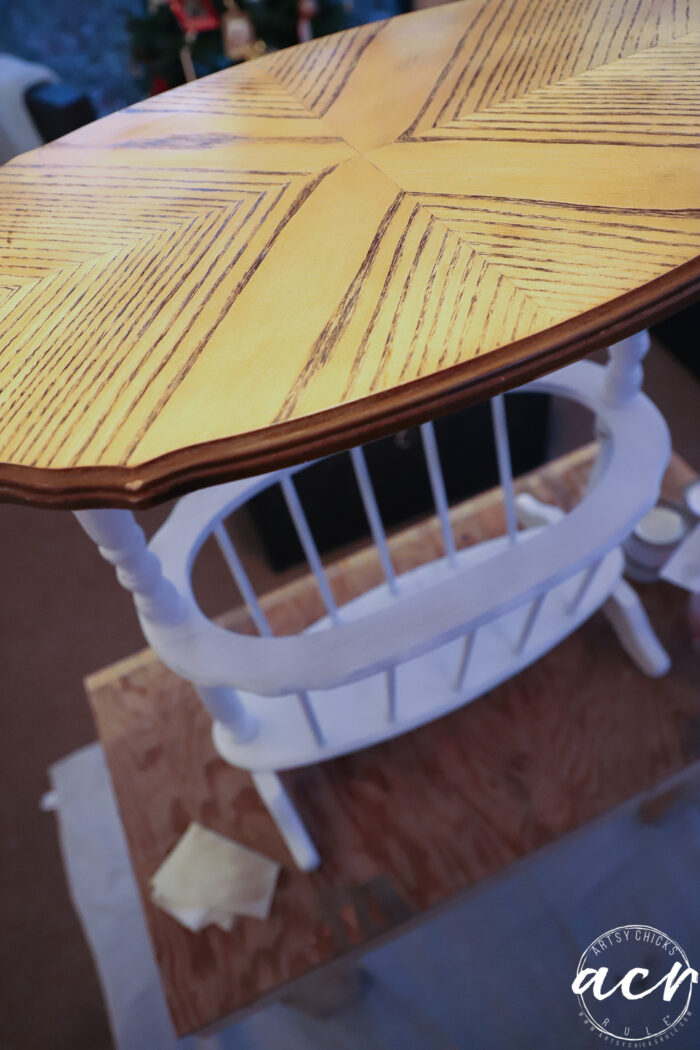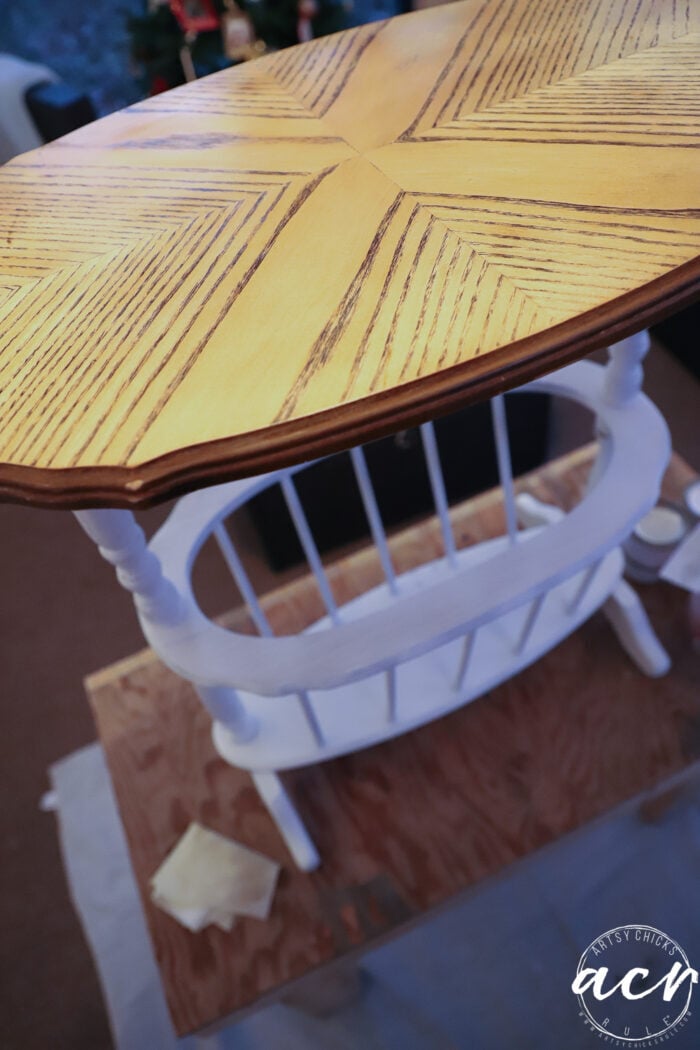 I was sort of liking the dark edge around the top so decided to not paint that and play up that contrast by adding Java Gel Stain to the rim area.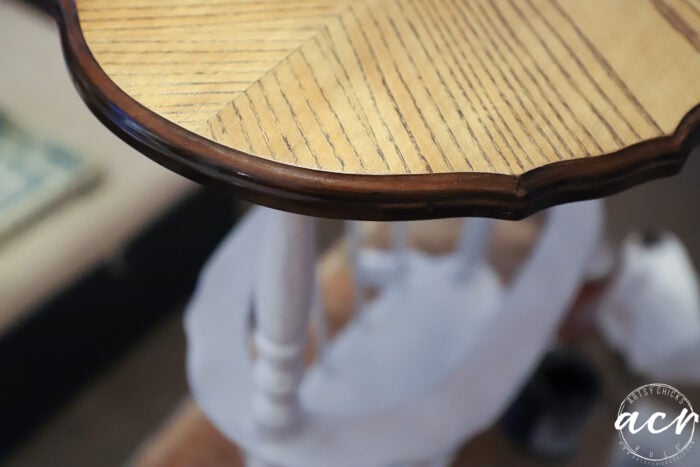 Then I mixed Natural and Cappucino Stain & Finishing Oil for the top because I didn't want it to be too dark.
Unfortunately, that was too light so I went back over it the next day with just the Cappucino by itself. (see below)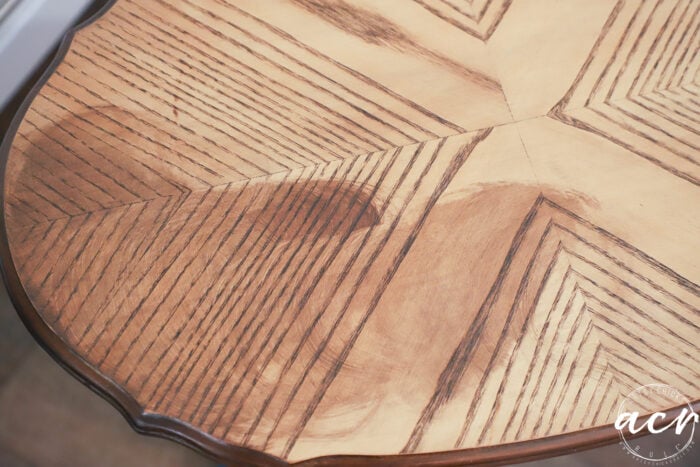 Much better!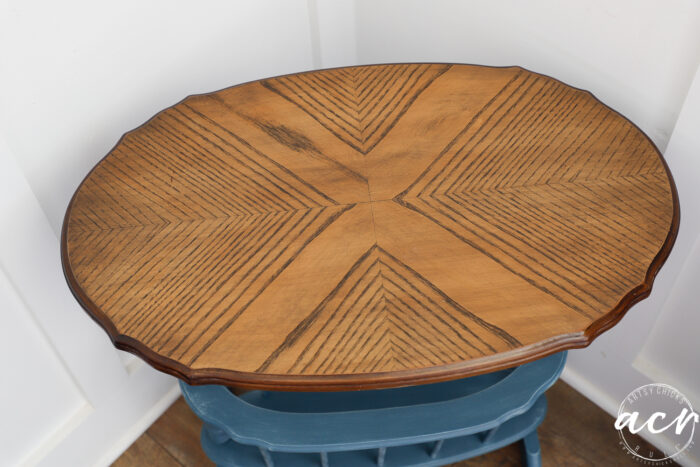 For the base, I added ONE coat (this color has amazing coverage) of the Seaside.
Here is another project I did in Seaside.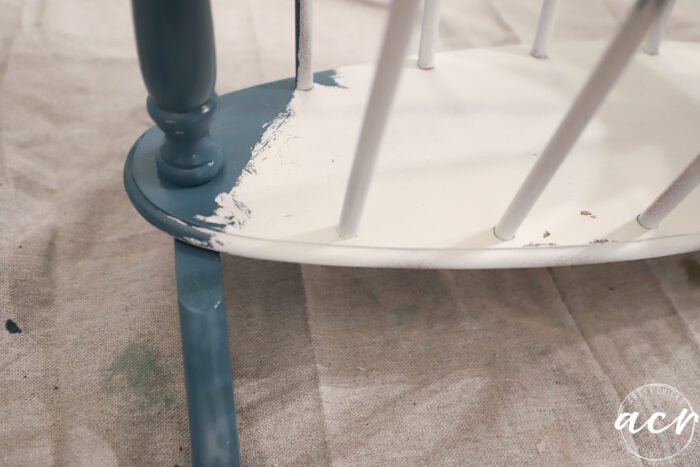 Once that was dry, I dry brushed on the French Eggshell.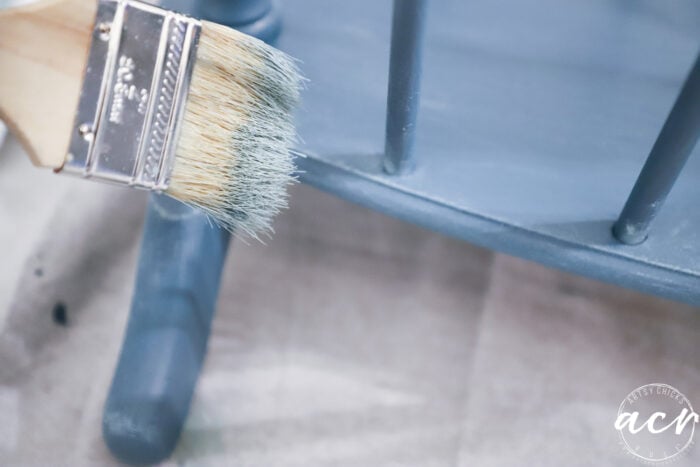 I love this effect.
Don't know how to dry brush? Watch my video here. "How To Dry Brush"
Here is how that turned out.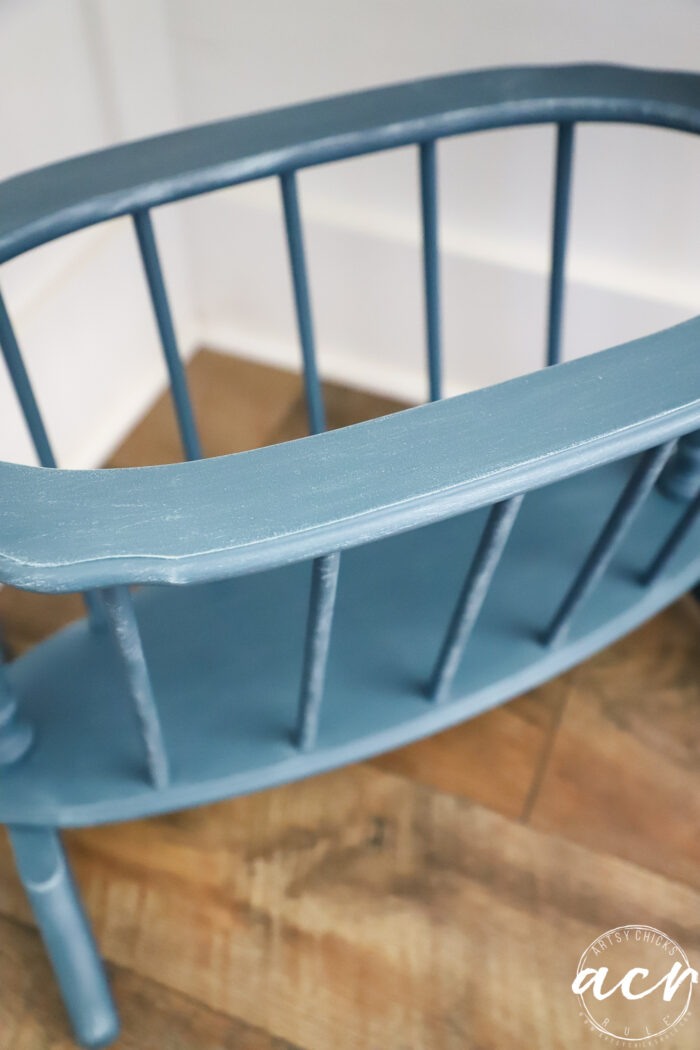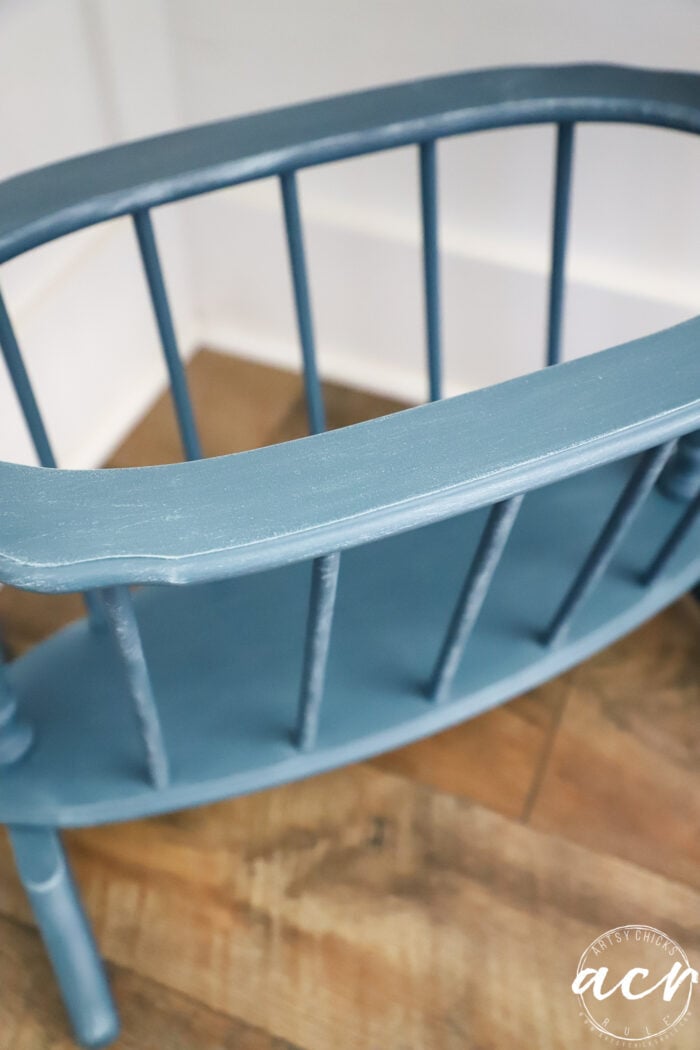 Here are two other projects that I did similar to this:
And done!
Fusion Mineral Paint does not require a topcoat which is really nice. Sometimes I add one depending on how the piece will be used. But it's really nice to not have to on every single one!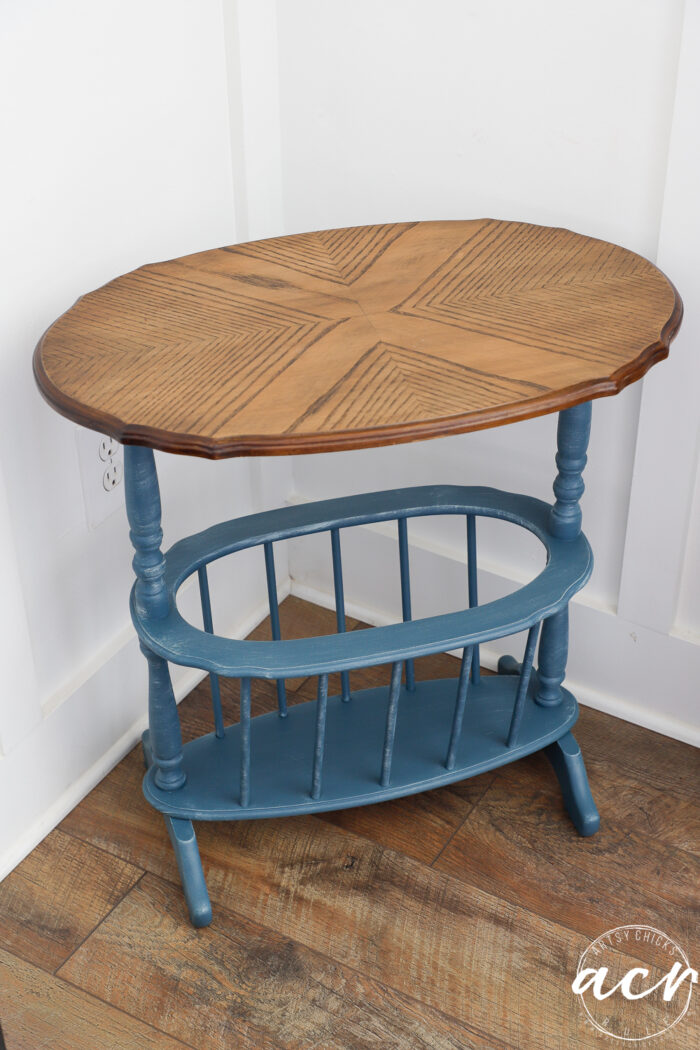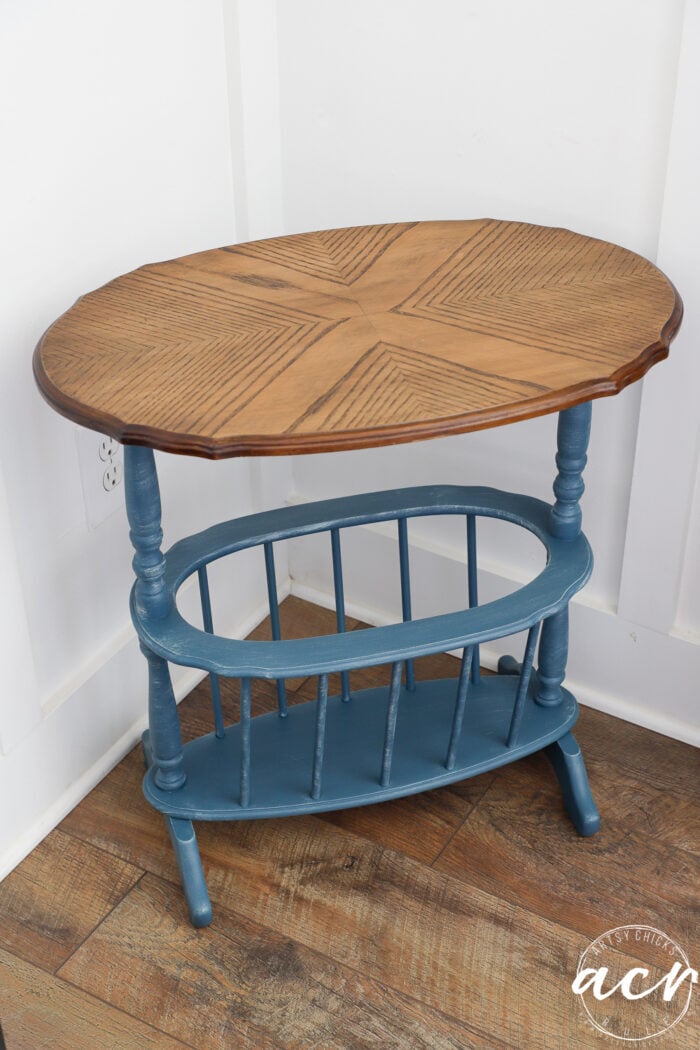 Sweet little table.
I had zero intention of keeping this magazine table when I brought it home but quickly decided it needed to stay.
I thought I'd put this planter on top but decided against it.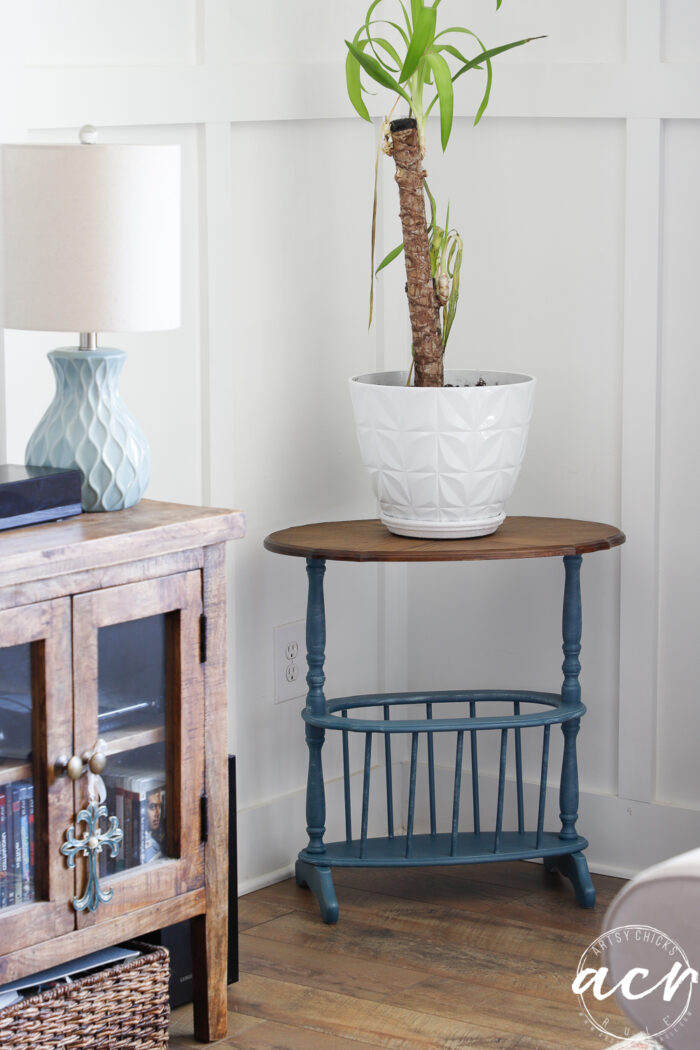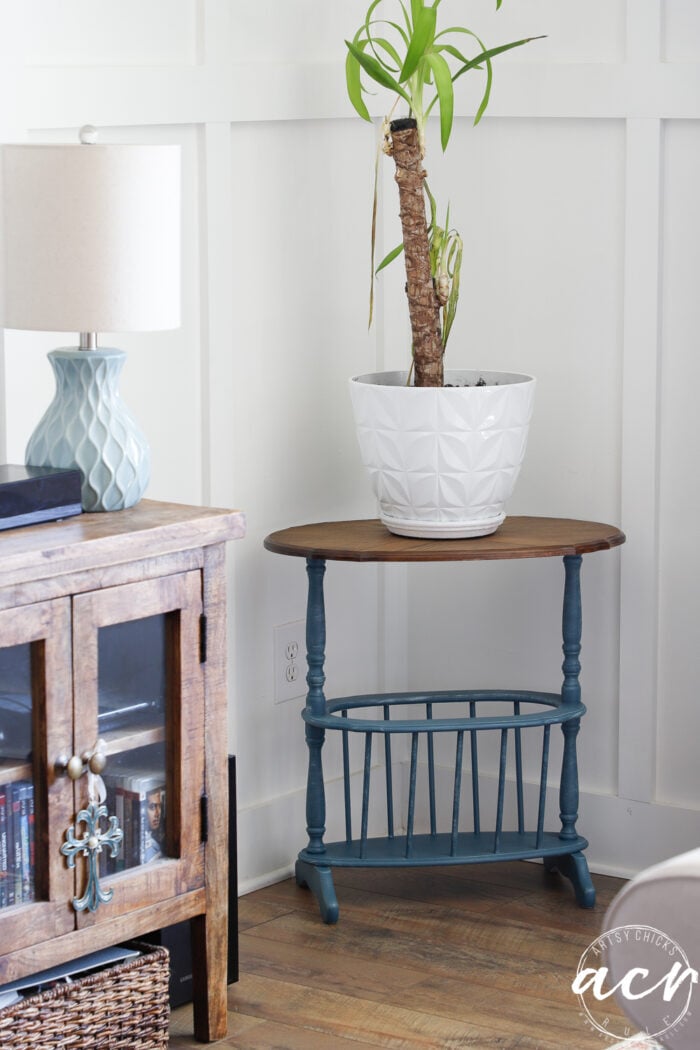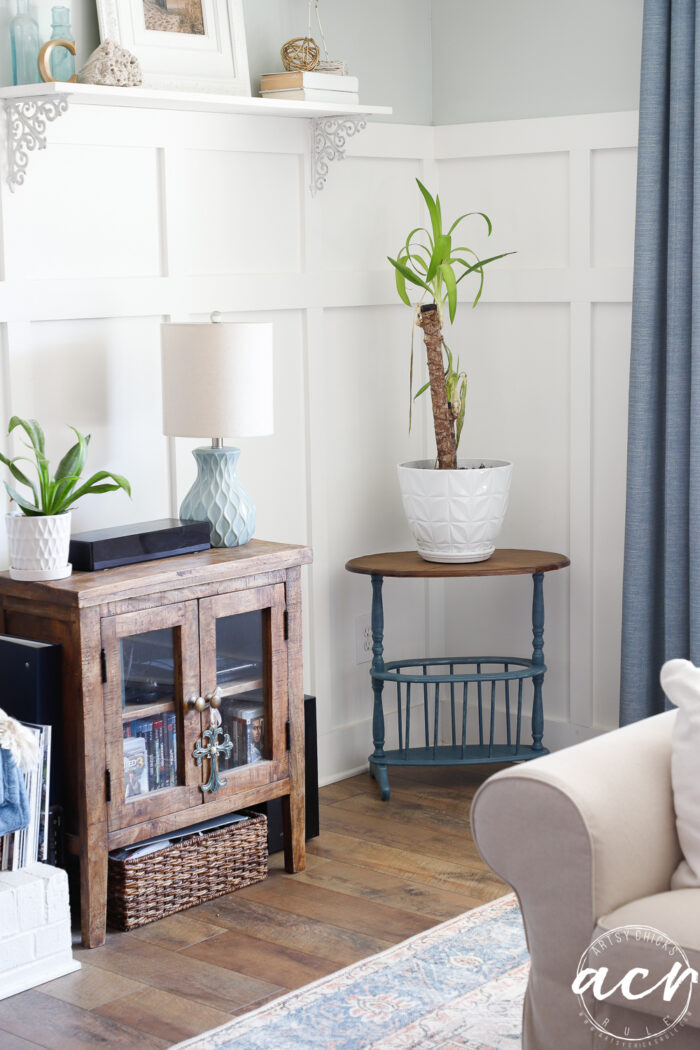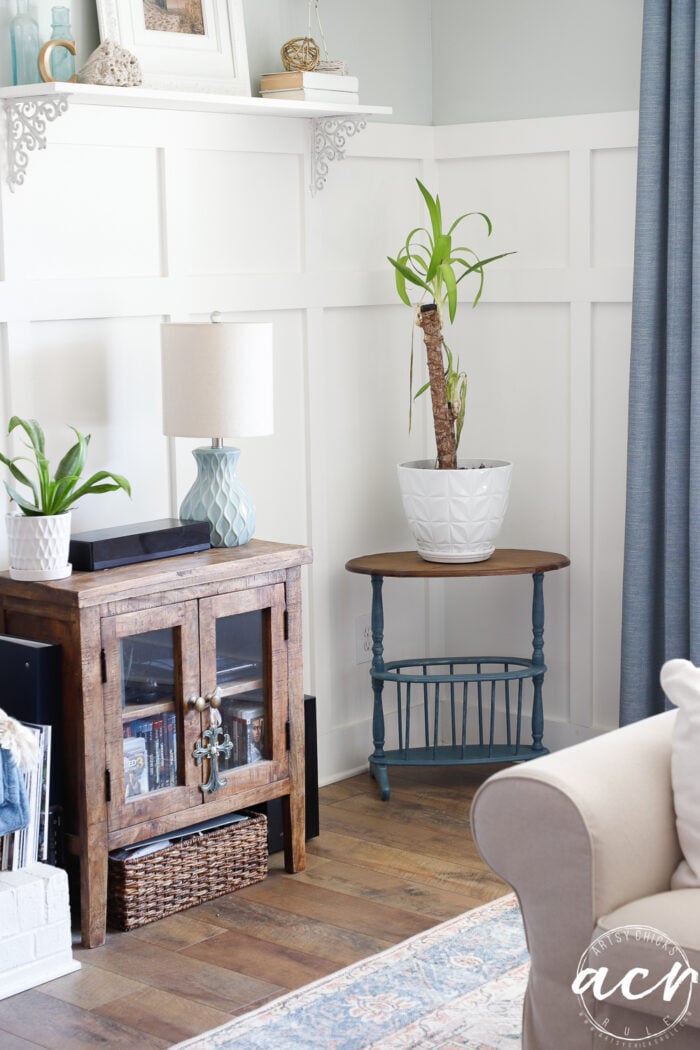 It's not bad, but I just don't love this.
This I do love.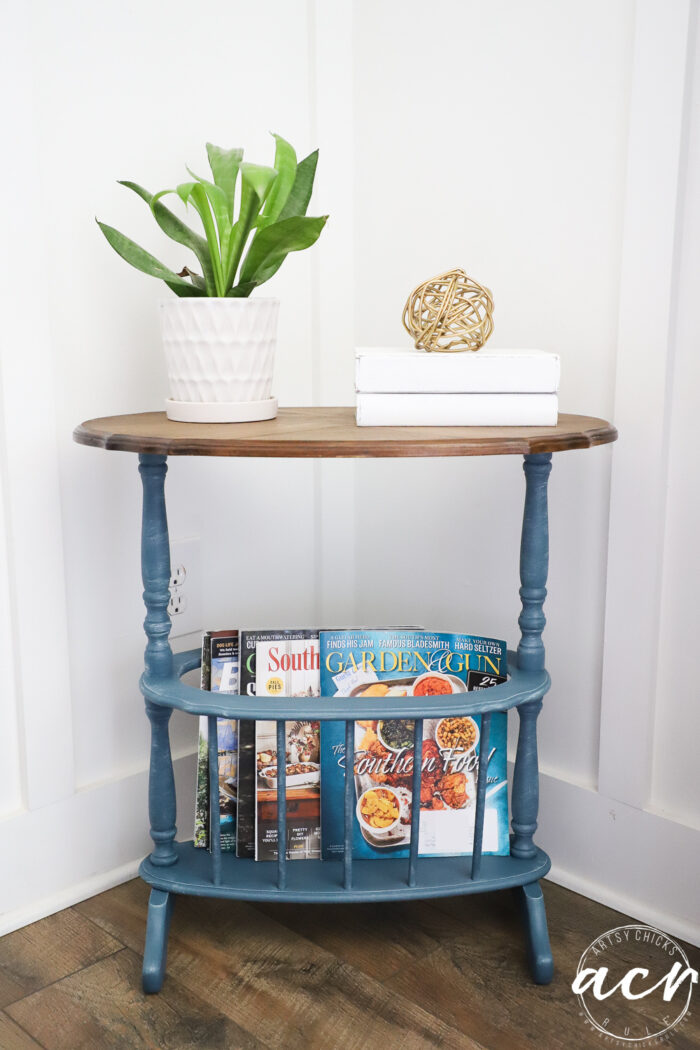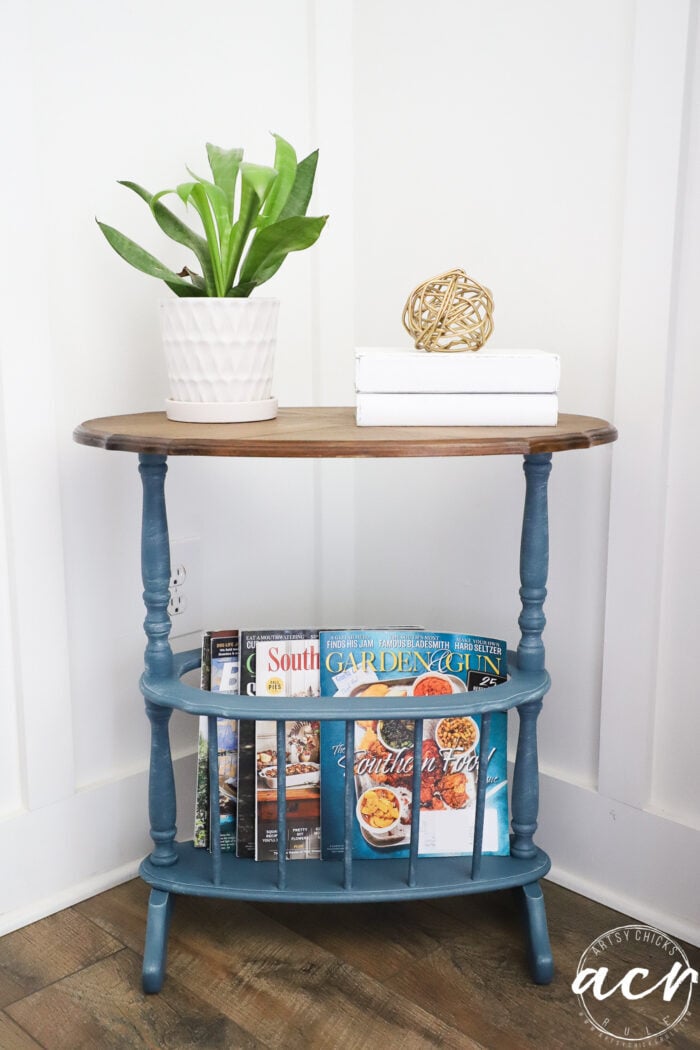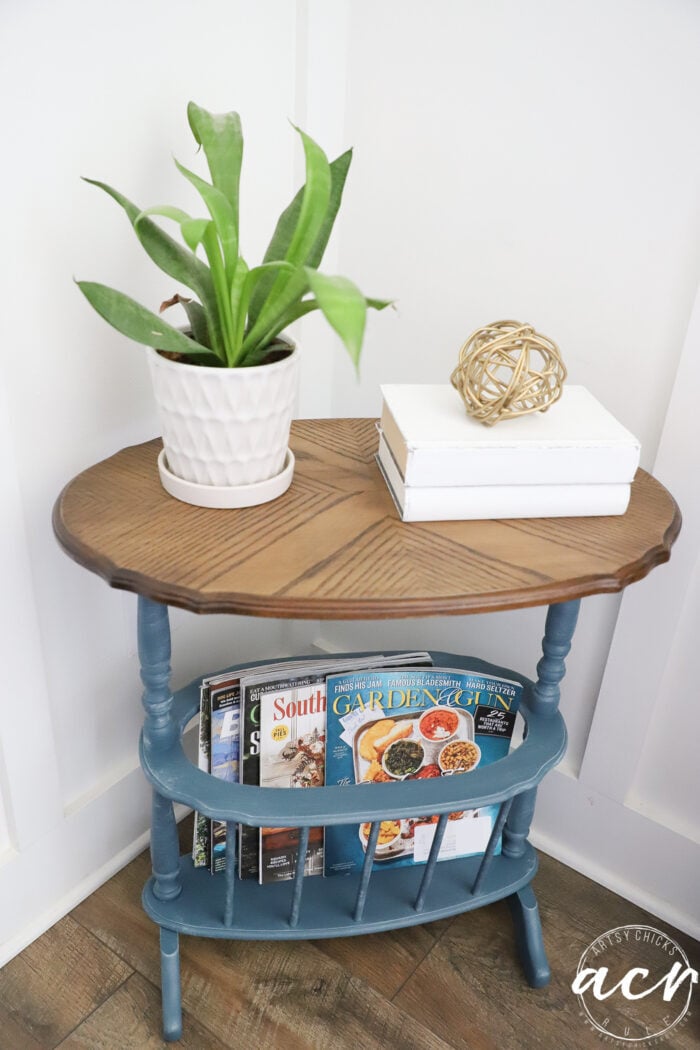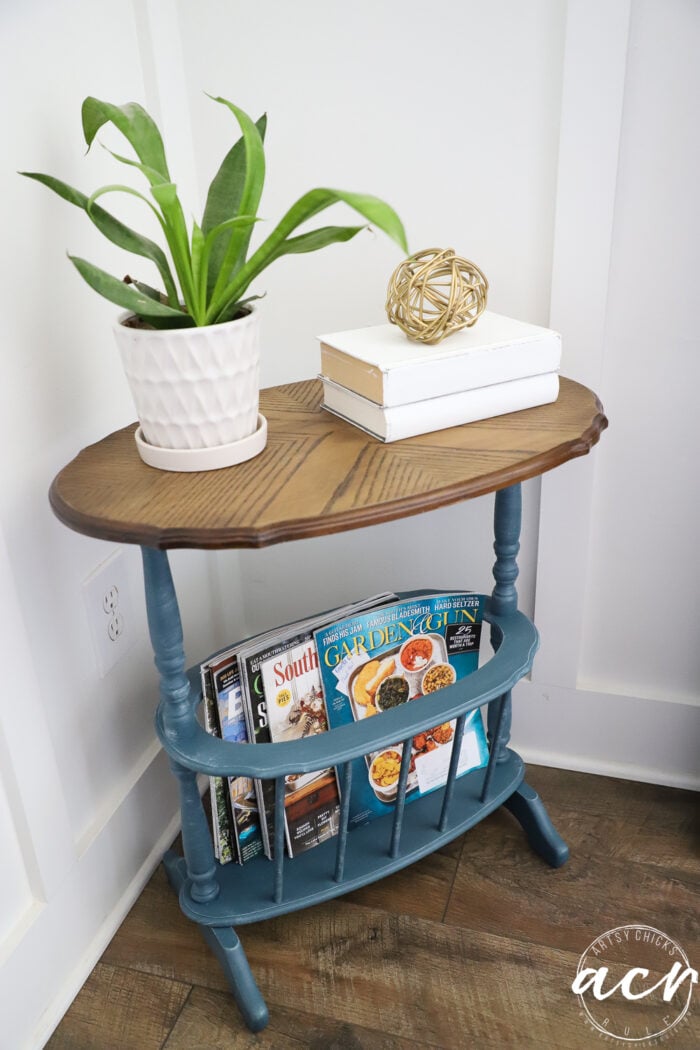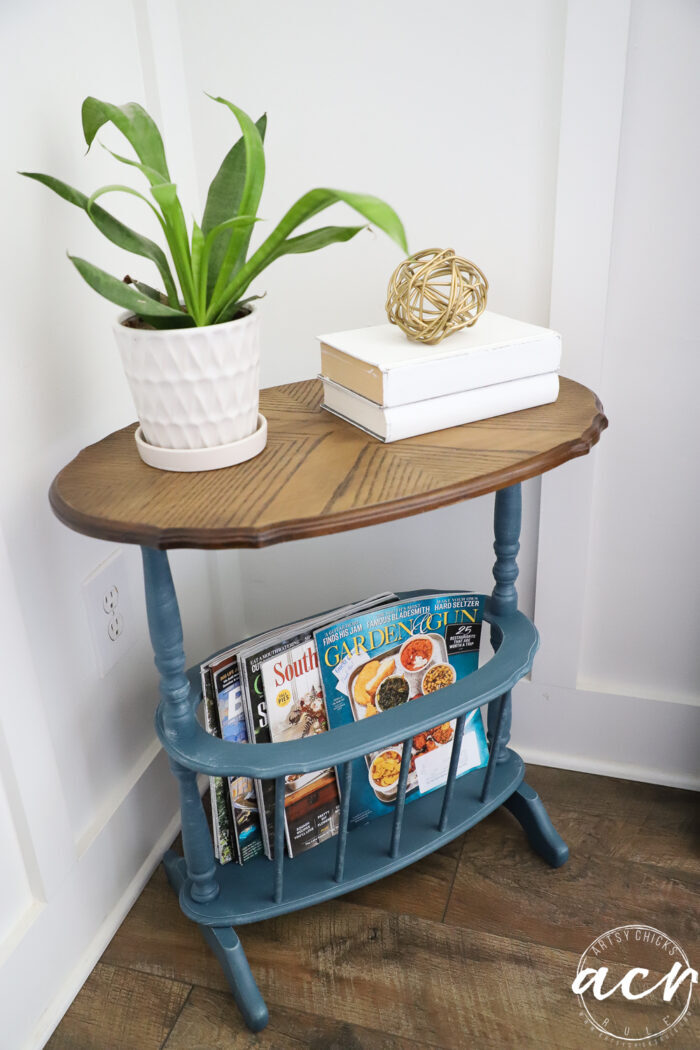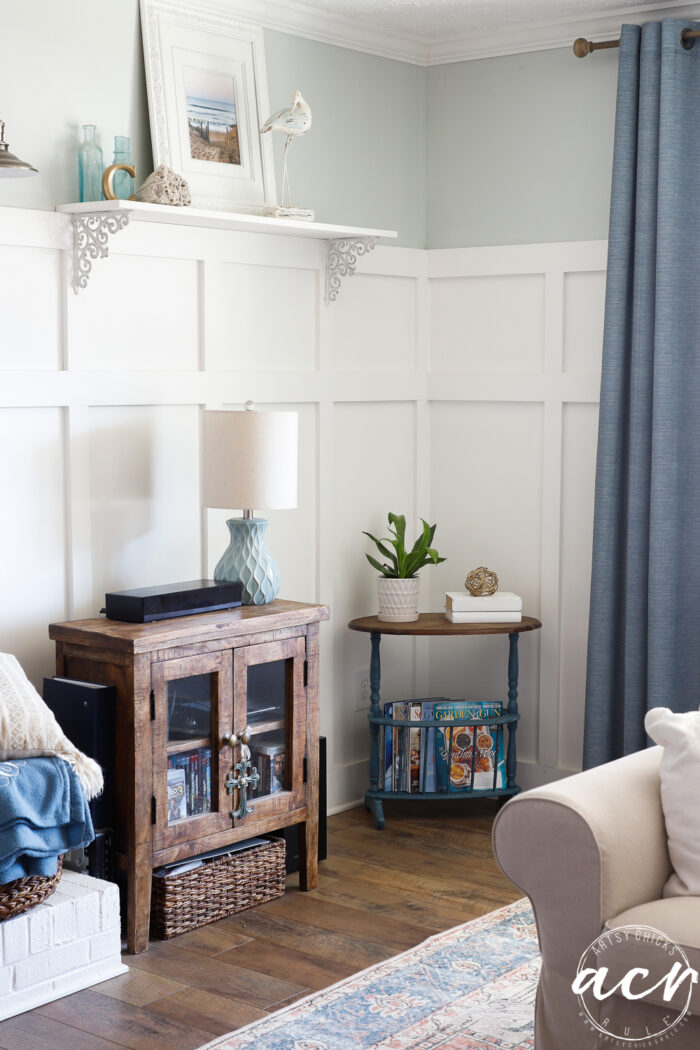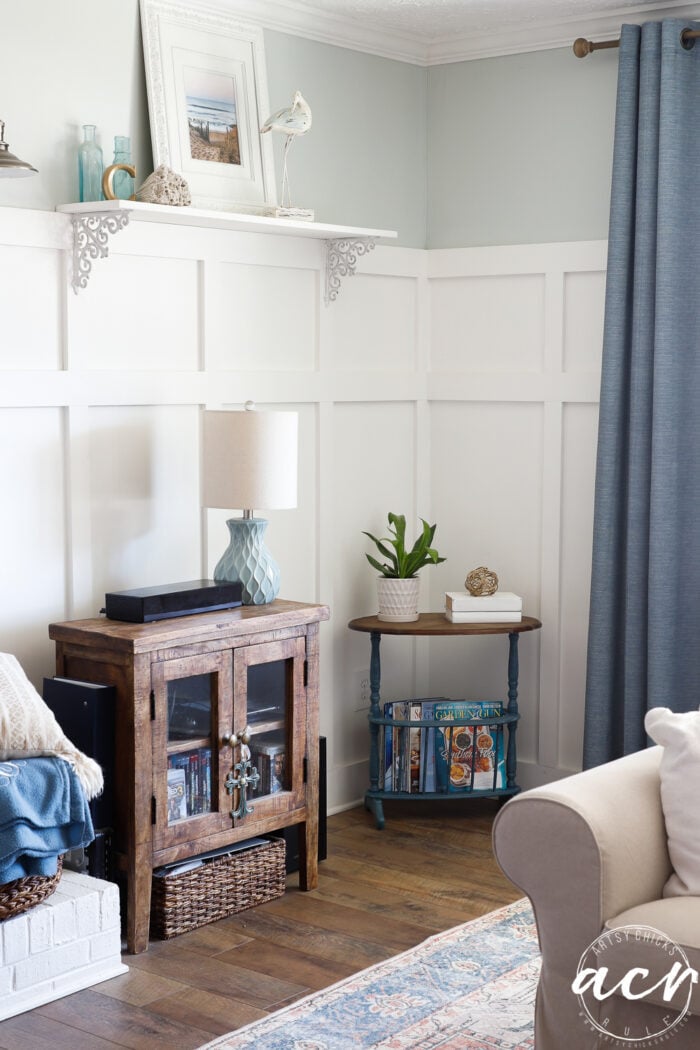 I considered using it at the end of the sectional there but think it will stay in the corner.
PIN it to save it!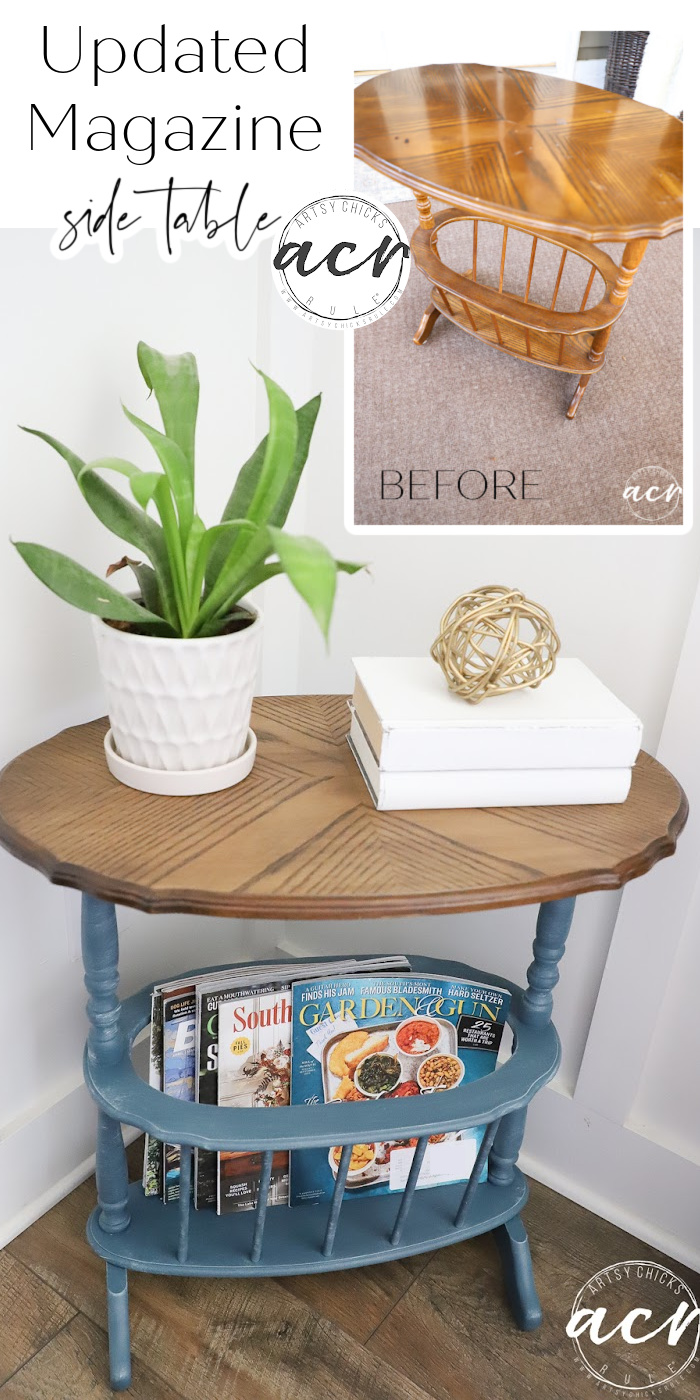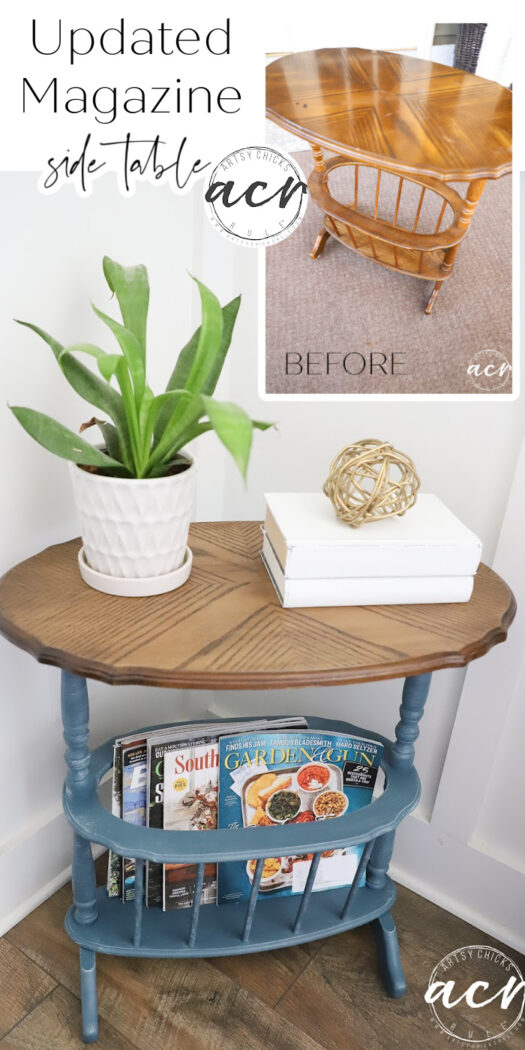 Don't go yet! Hop on over and visit my friends below!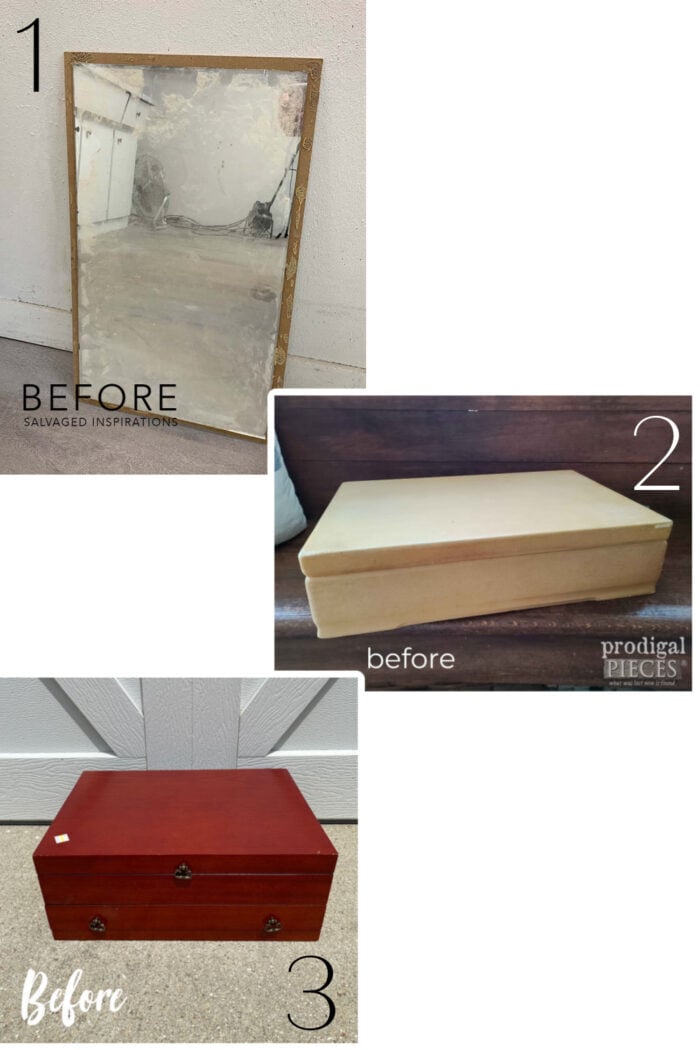 I hope you have a wonderful week! I'll be sharing oldie but goodie later this week.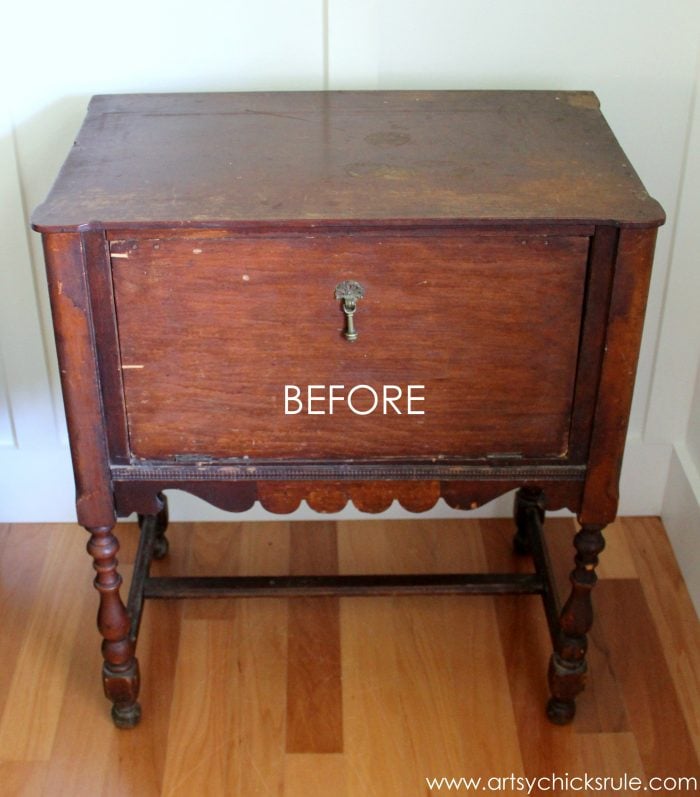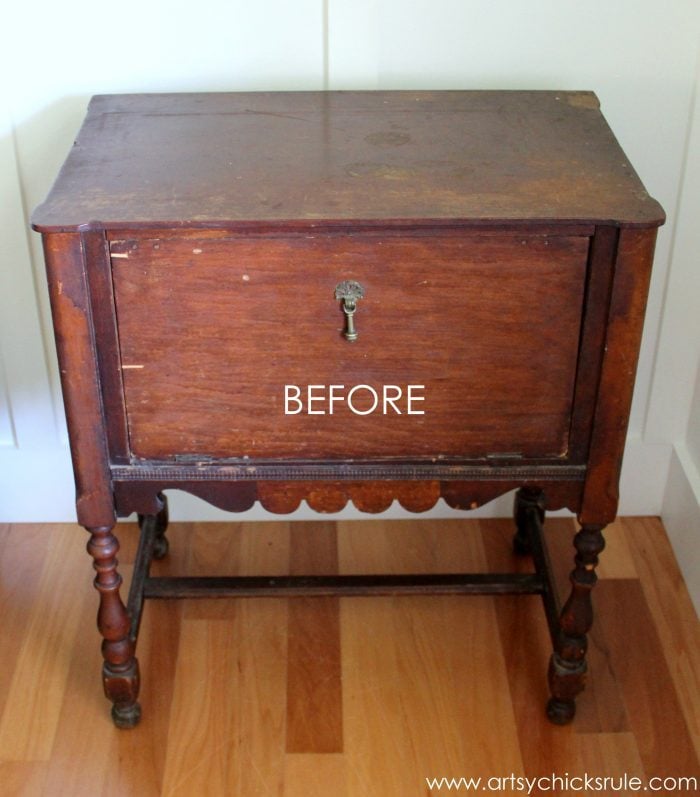 UPDATE!! See it now here!
See you then!
xo