12 Most Popular Projects in 2022
This post may contain affiliate links. Please see disclosures here.
Sharing our top 12 projects of 2022!! Lots of fun projects this year!
Hello wonderful friends!
Last week I shared the most visited posts on the blog for 2022. Meaning, out of all the posts I've written here, which ones were the most popular. Today, I thought I'd share the most popular ones that I wrote and posted IN 2022. I hope you enjoy a look back today!
Maybe you remember all of these, or even missed a few. Either way, let's reminisce a little. :)
12 Most Popular Projects In 2022
#12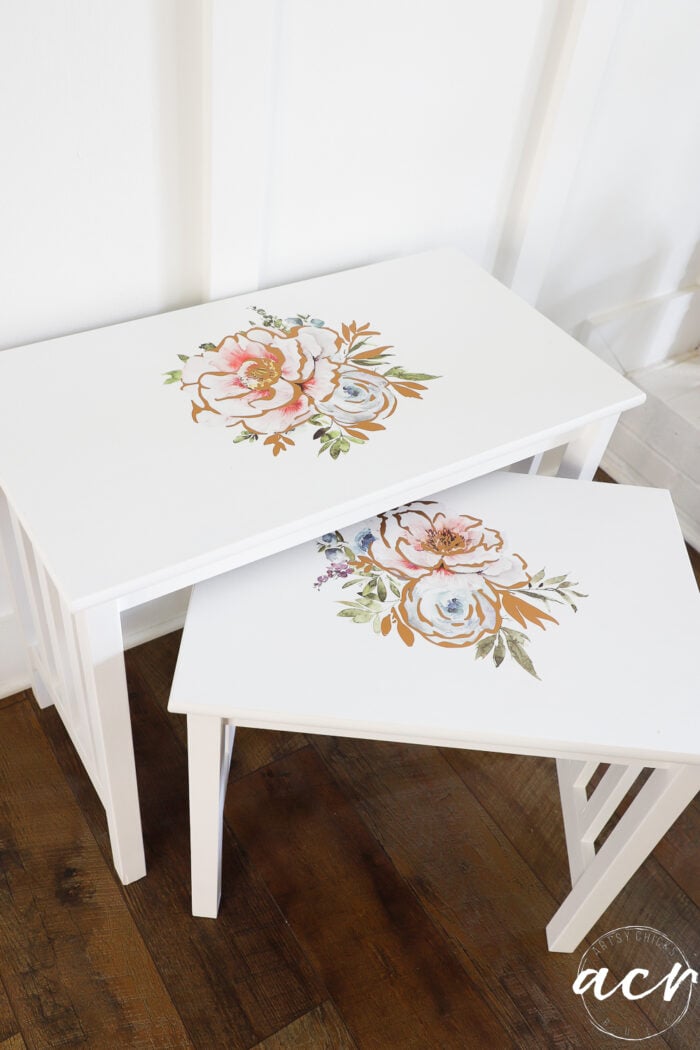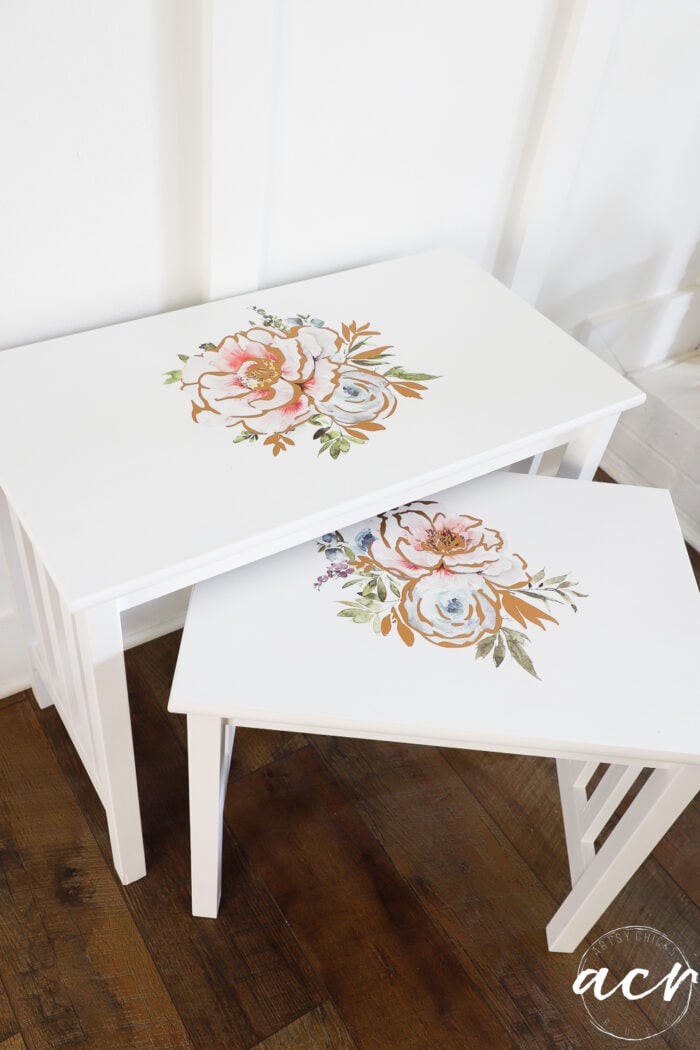 These were a big change from how they began. All they needed was a little paint and that pretty furniture transfer right there.
You can find the transfer and all the details here.
#11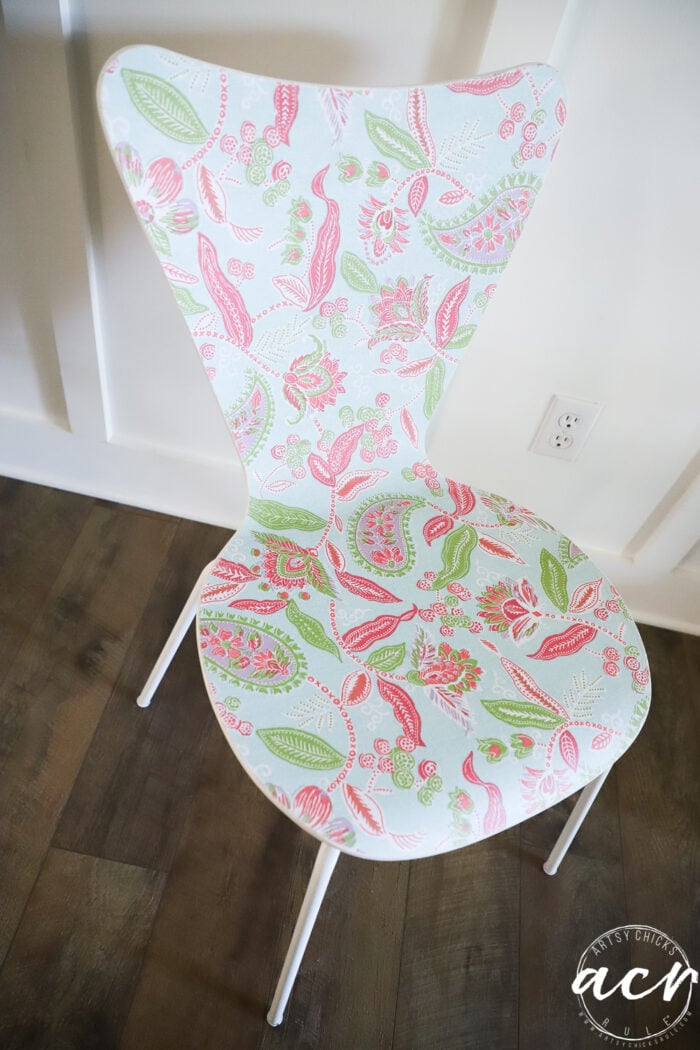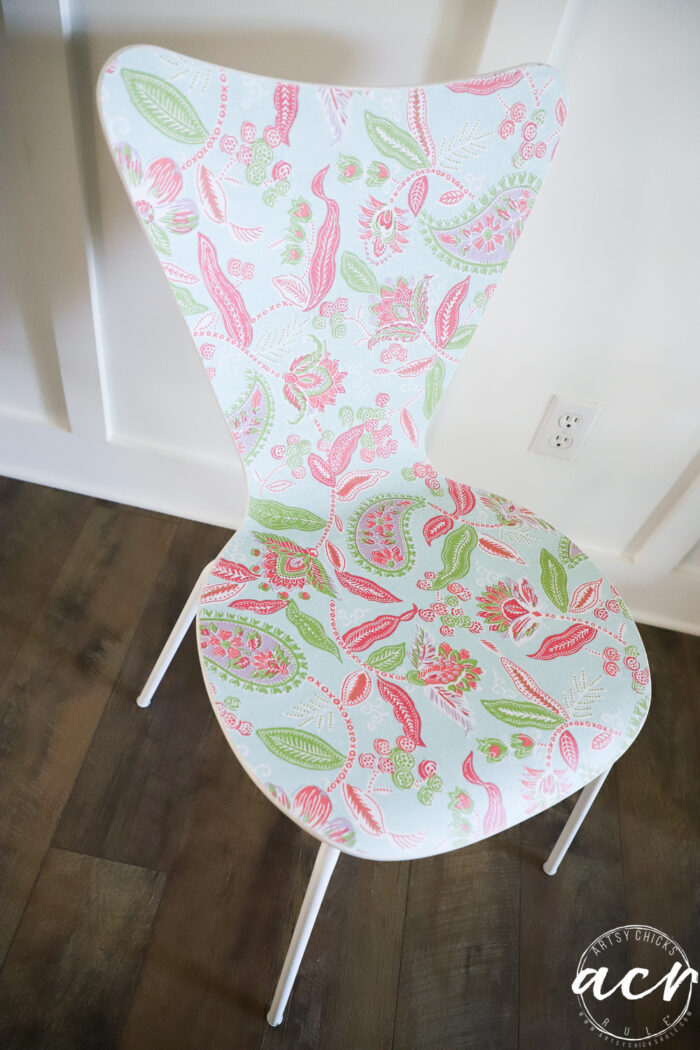 Thrifted chair got a brand new look with some decoupaging. I shared out to decoupage a chair in this post.
#10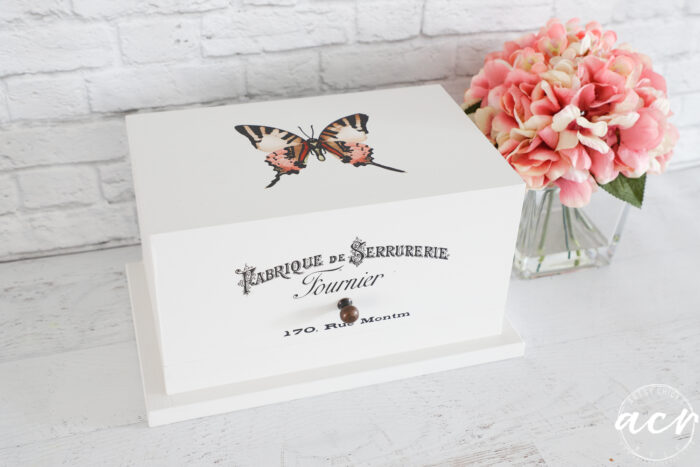 I sort of loved this beauty and how it turned out. Butterflies are just so…love!
And the colorful inside with another butterfly was the perfect surprise when opened.
Check it out here.
#9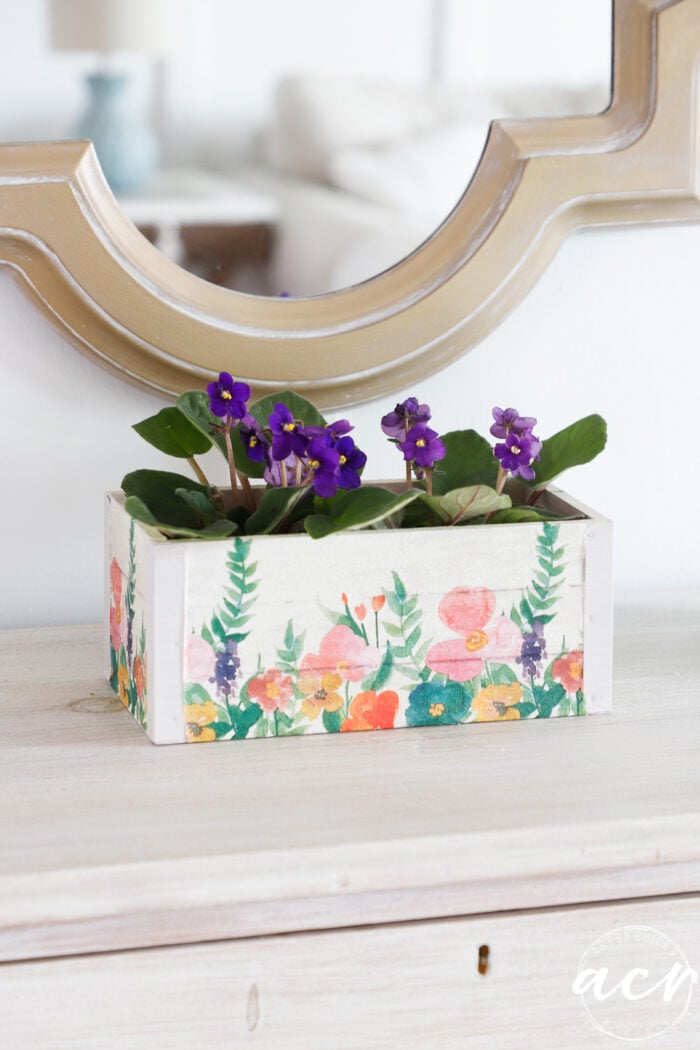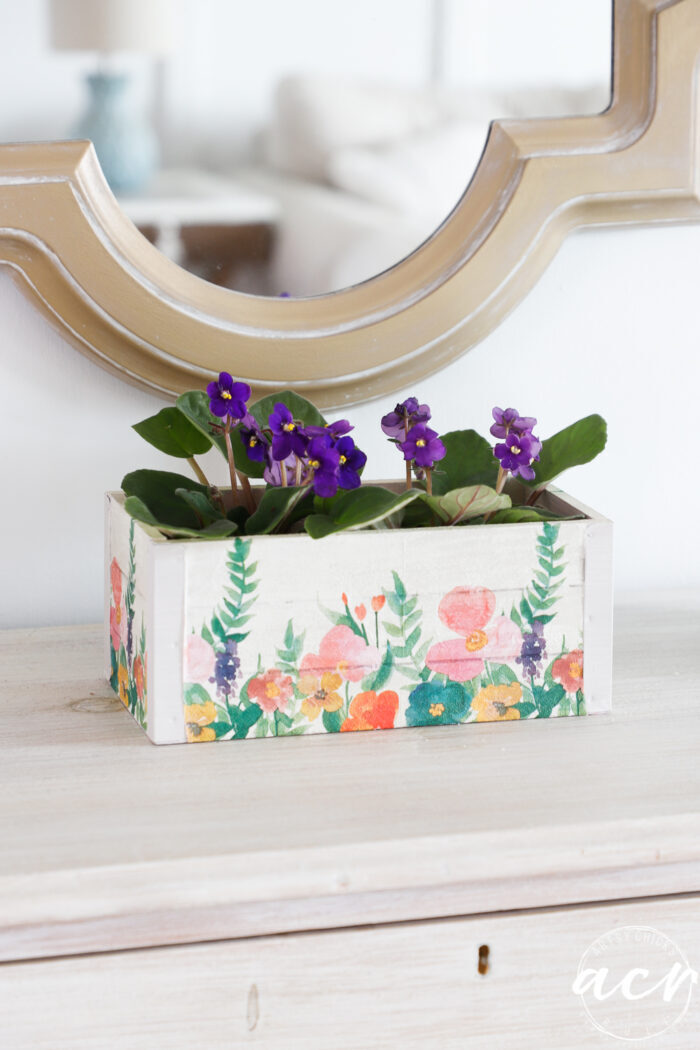 How about a little napkin decoupage?? Yes, lots of that in 2022!
See this sweet little project here.
#8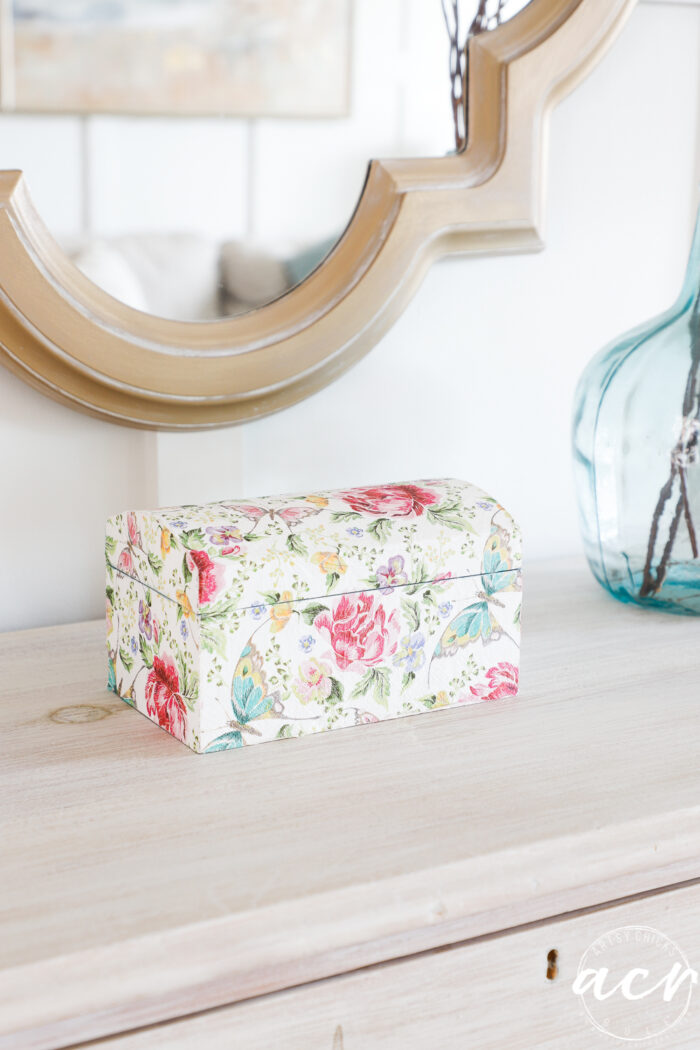 This napkin decoupage project was probably my absolute favorite of the year! I loved it so much that I kept it and use it in the dressing area of my closet. Get all the details on this one, here.
#7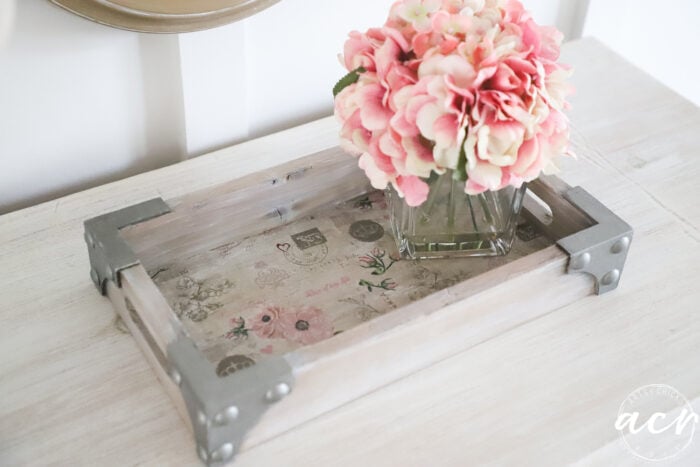 Another napkin decoupage project, imagine that?! Ha! I did a lot of those last year.
Details on this one is right here.
#6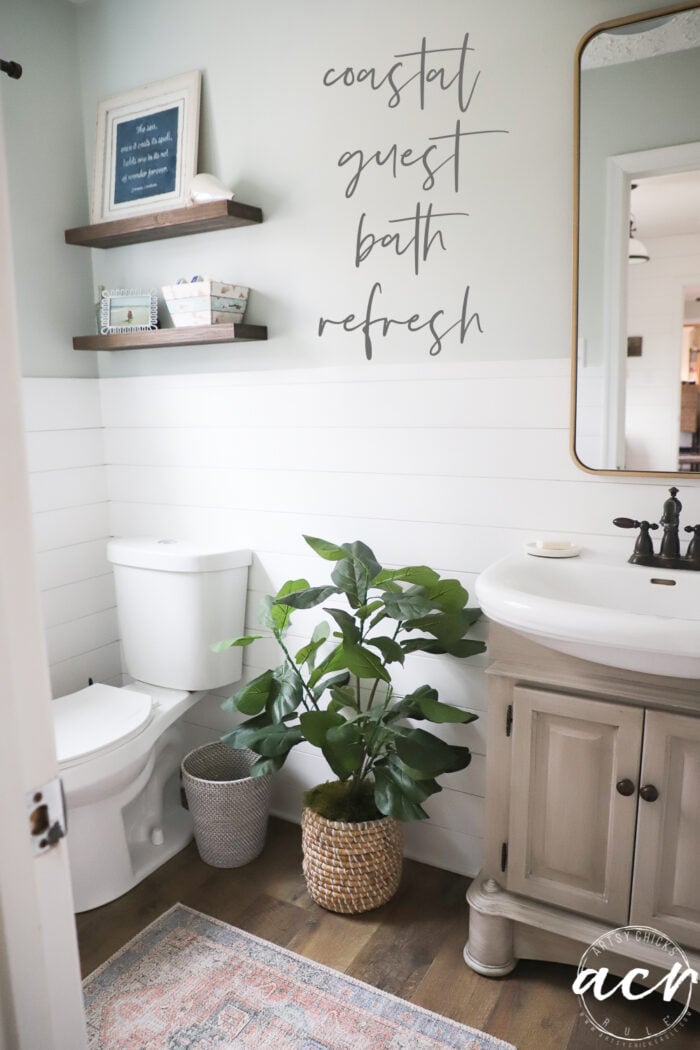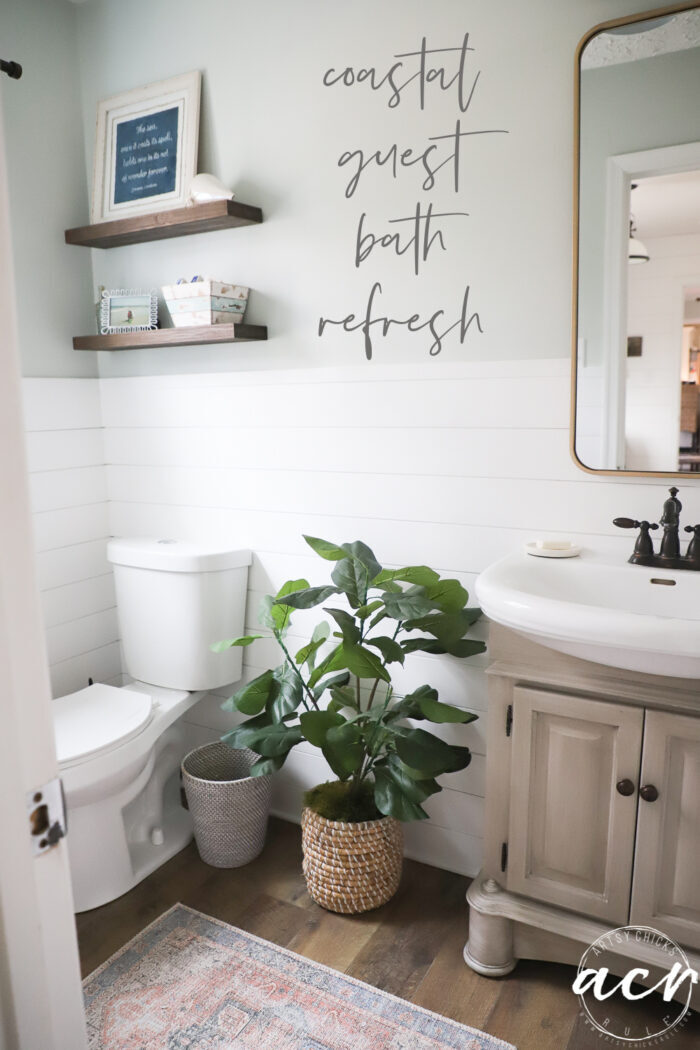 Oh yes, love my little refresh. Well, little with new shiplap and paint for the cabinet. Some decor too.
I have added that planter stand for the plant since. Check it all out here to see that and the rest of the bathroom update.
#5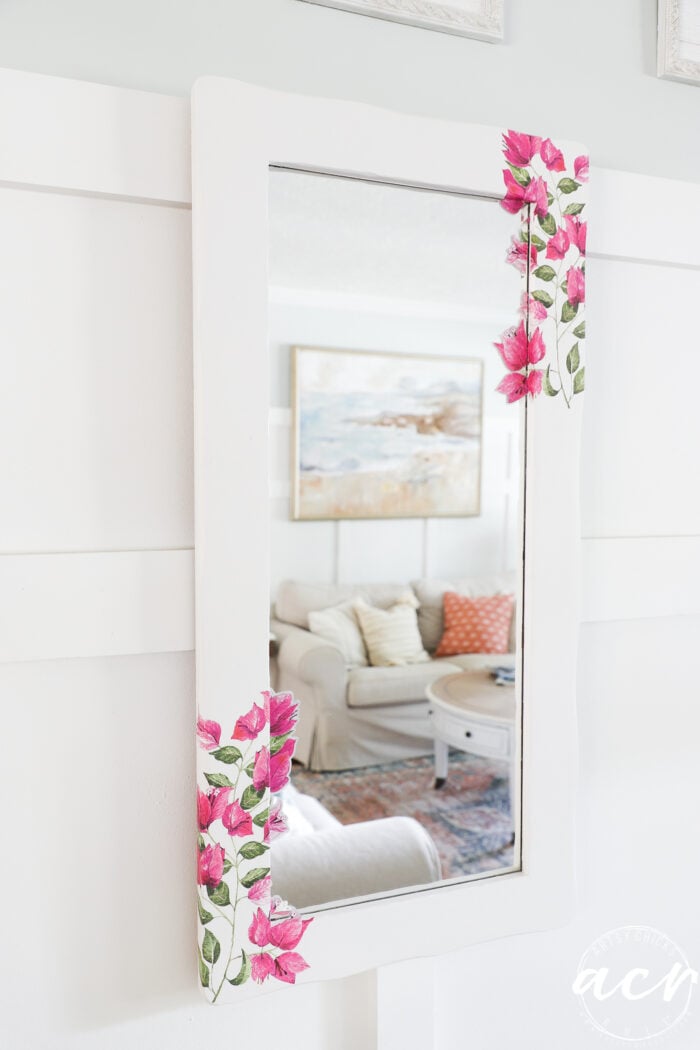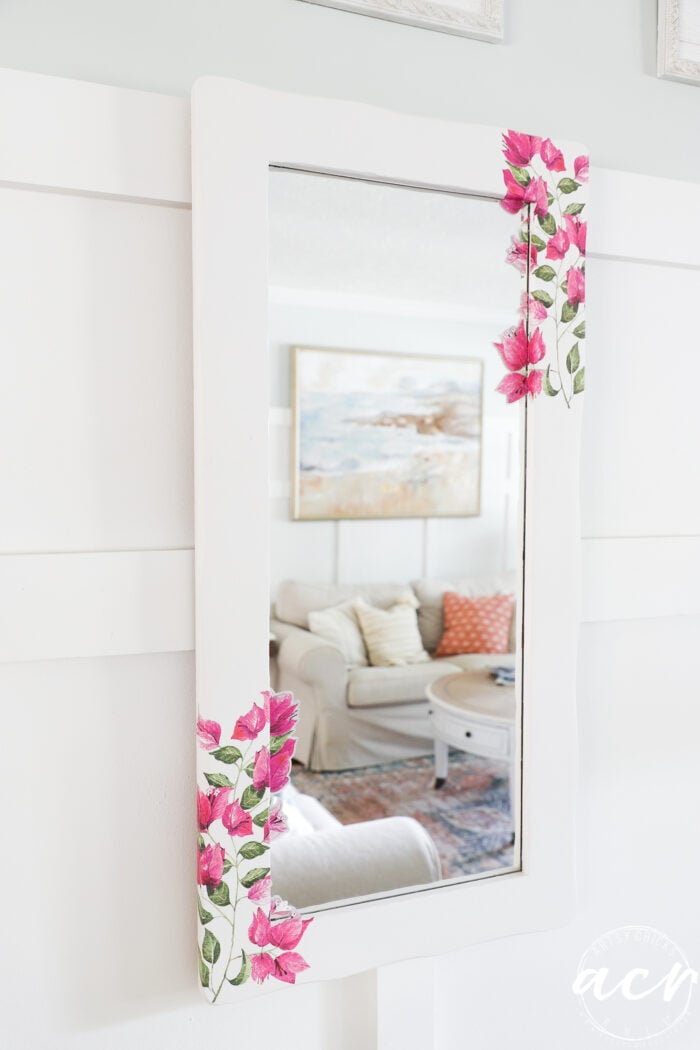 Sweet mirror she is now. Paint and a pop of color with the pretty transfer spilling onto the mirror.
See how I did it here.
#4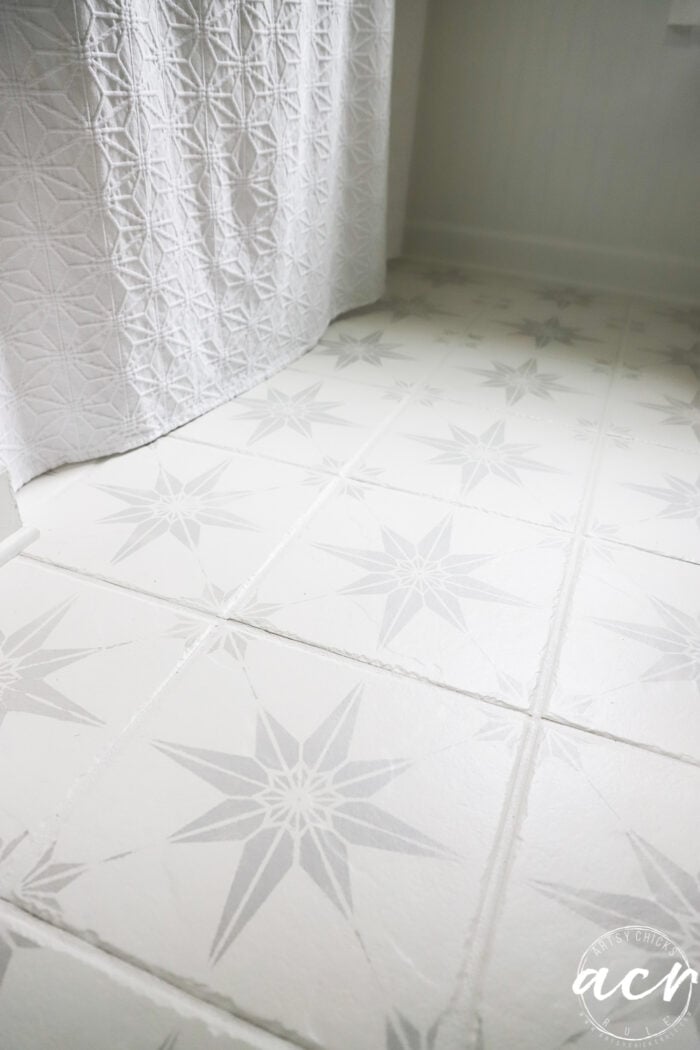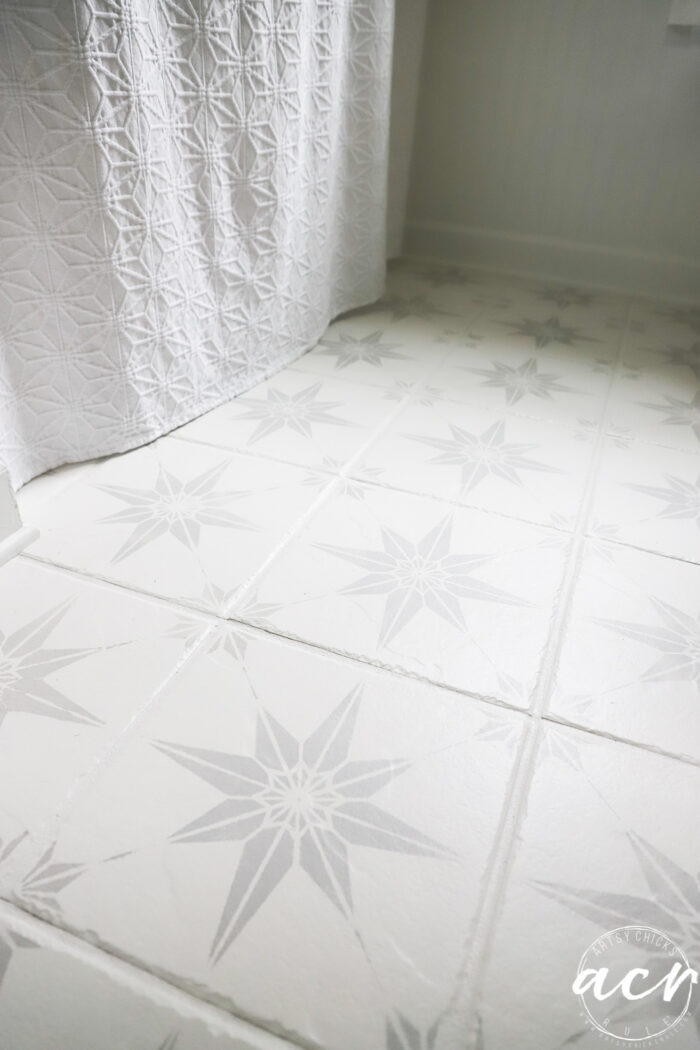 Oh, you know, that time I painted our bathroom tile. Yep! Love it!!
Holding up great still and wouldn't hesitate to do this again. Get all the details here.
#3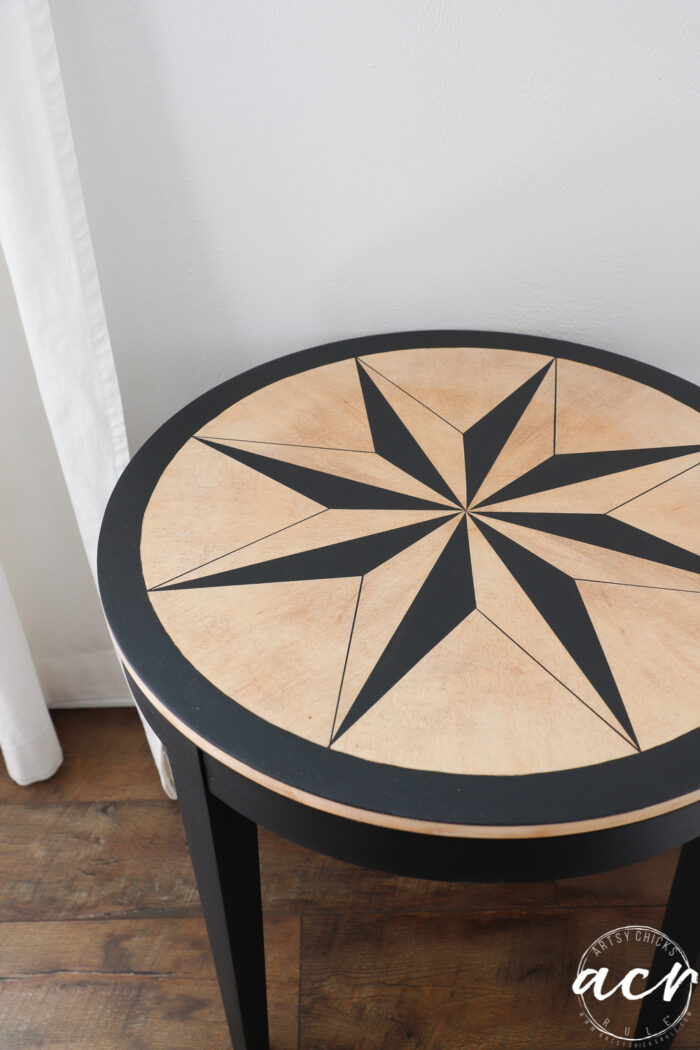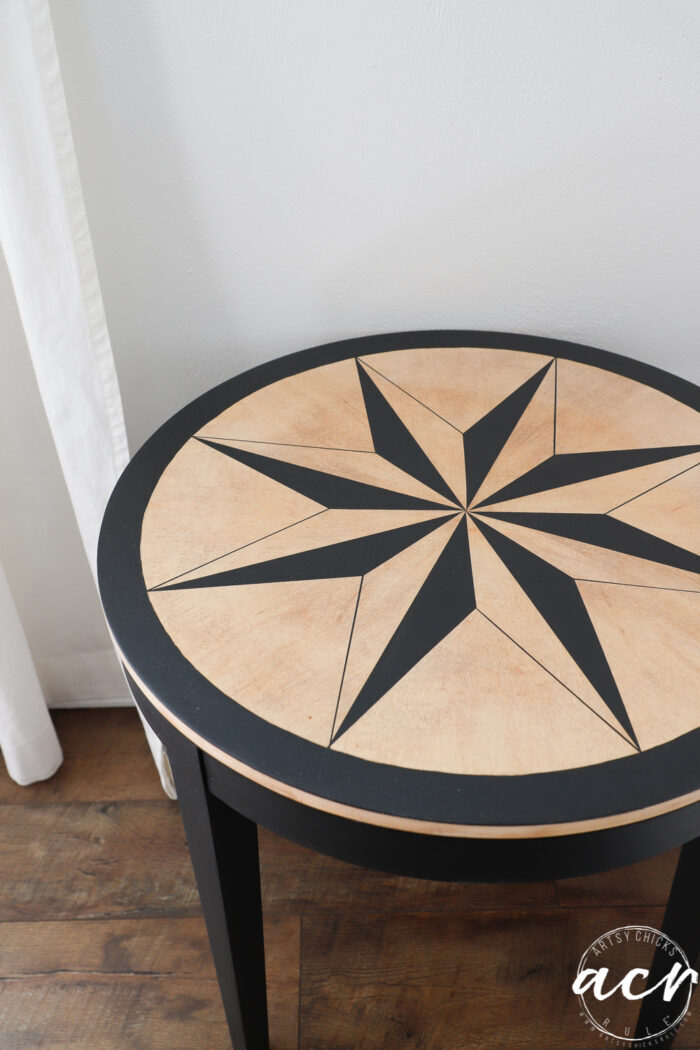 I love to paint these compass roses. I've done many and done them all a little differently at times. In this post, I share a simple way to do it and get all these straight lines, etc. Check it out here.
#2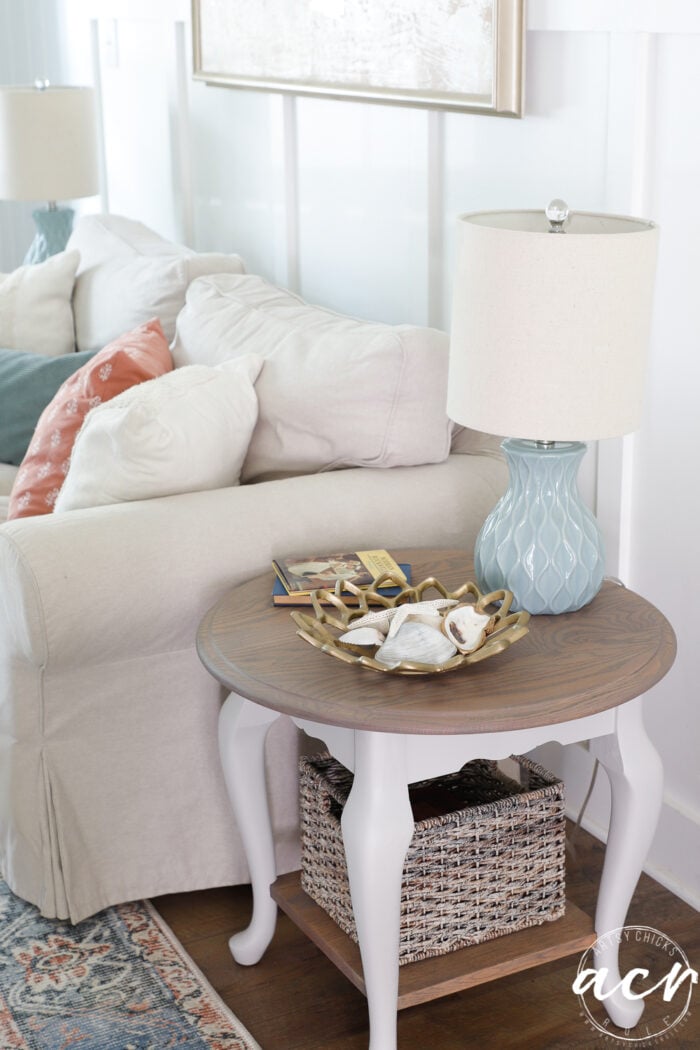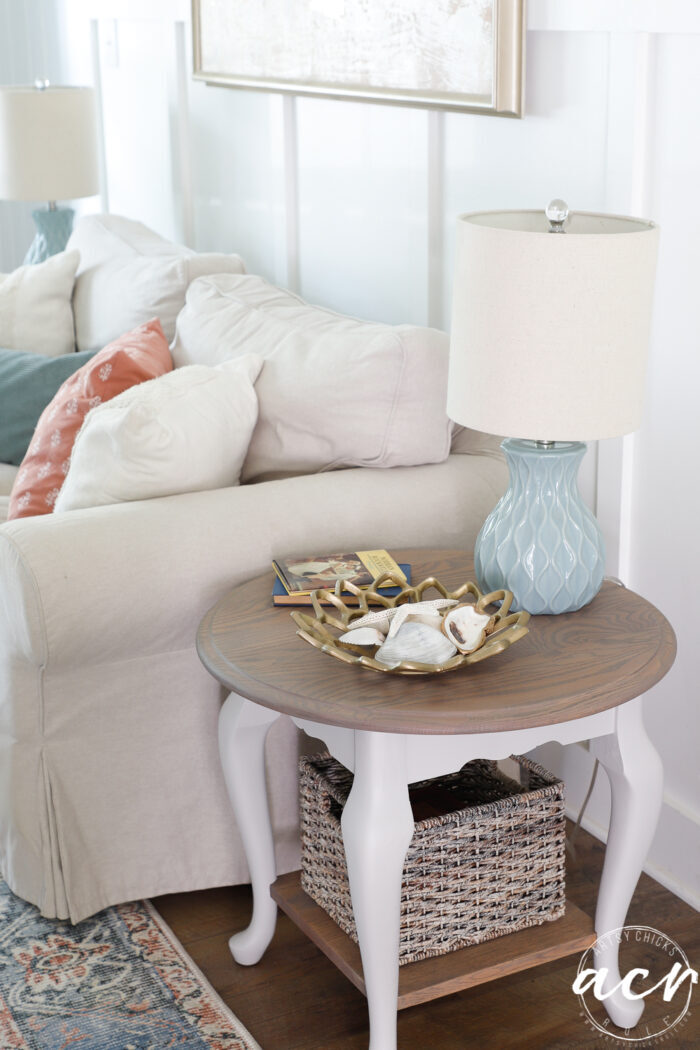 I love turning these dated, orangey end tables (and furniture) into updated beauties.
See the full tutorial here.
And the number ONE post of 2022???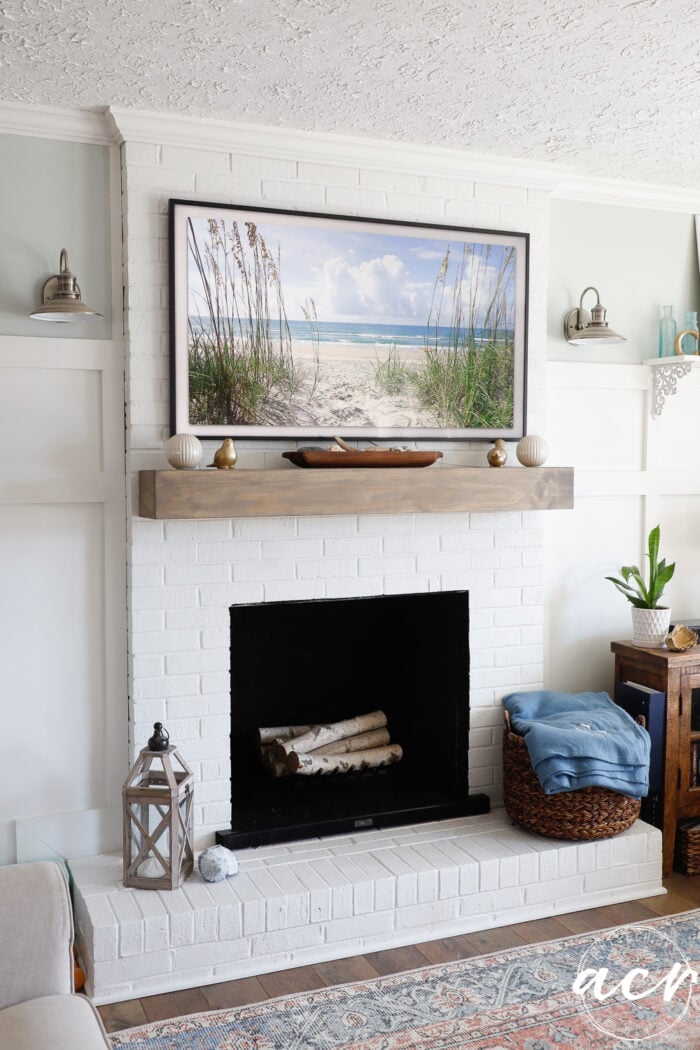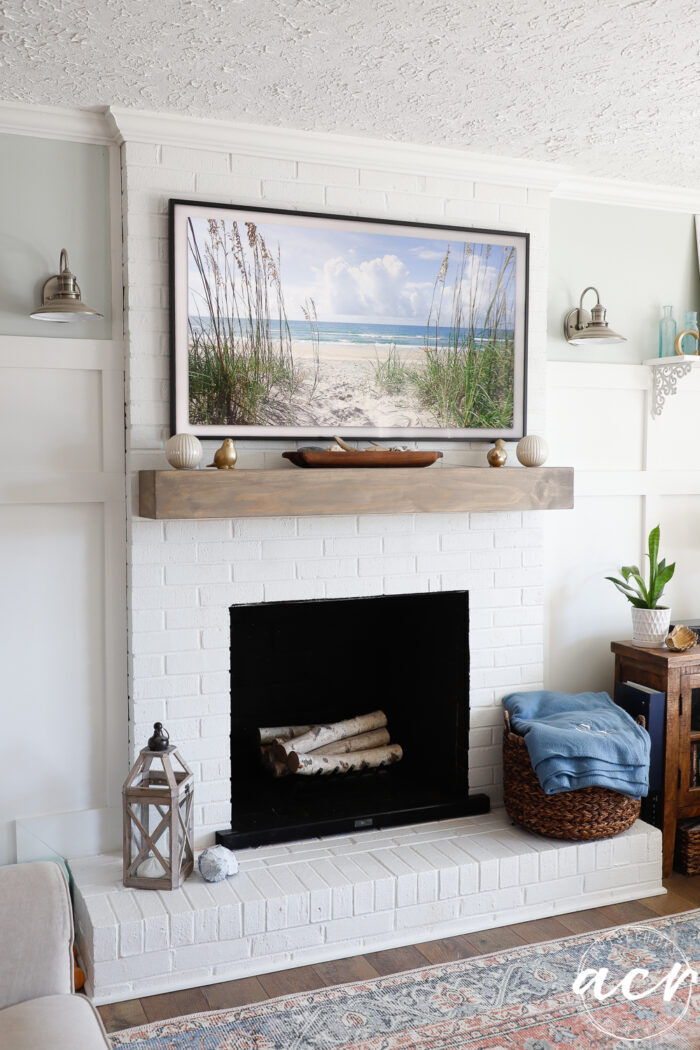 Our DIY wood mantel!!
That was a long time coming. I had wanted to change out what we had for years. And in 2022, we finally did it! Yippee!
I just love it so much and feel like it goes so much better with our home and decor. And it seems y'all loved it too! ;)
Get the full tutorial and all the details right here.
I'm still trying to figure out a frame for the Frame TV. Don't love the basic black but the ones that are made to go with it are so pricey! Yikes, I just ain't doing it!! lol And since I want to dress it up a bit and make it look more "art-like" we will probably build our own in 2023. Stay tuned!
So there you have it, the top 12 projects I shared in 2022. I hope you enjoyed this little look back. Seems we had some pretty good ones, DIY, home things, remodels, and lots of napkin decoupage! I might have to see what kind of napkin decoupage I can come up with this year. It's so versatile and with so many choices, the design potential is endless!
PIN it to save it!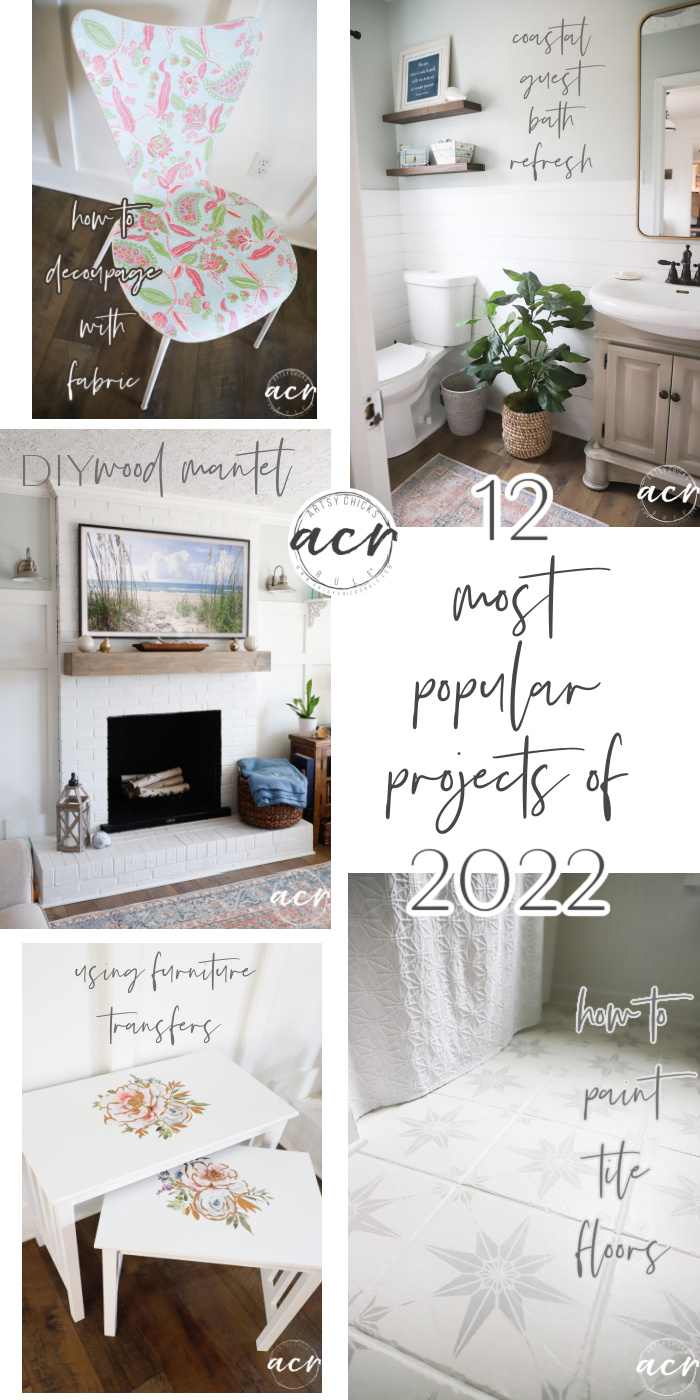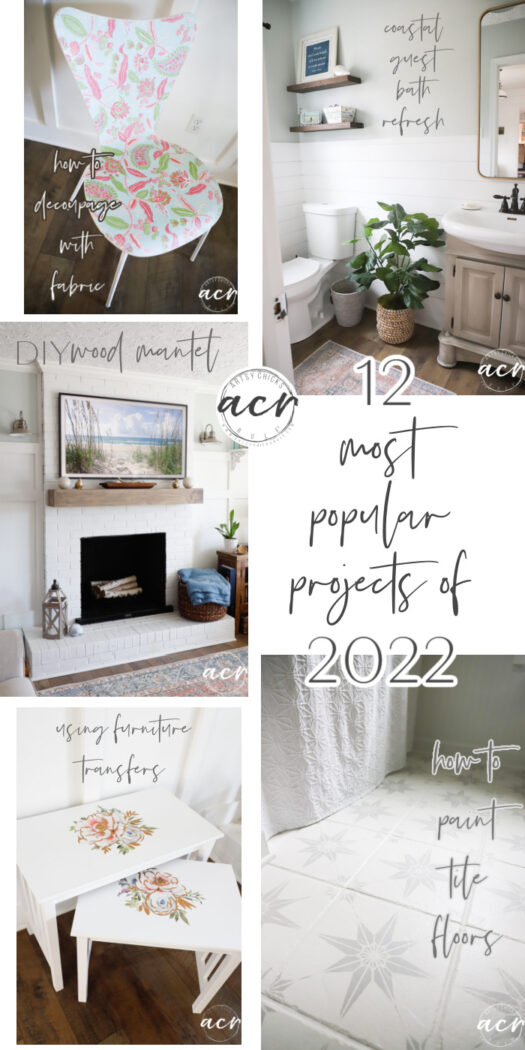 I hope you have a wonderful January weekend! Hope it's not too cold where you are. Brrr, no thanks! Come on spring!
xoxo